Committee
Chairman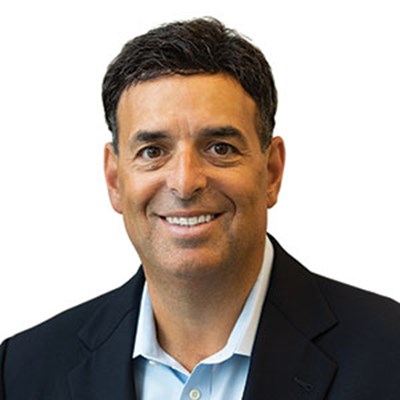 Fred Koury
President & CEO
Smart Business Network
---
Fred co-founded Smart Business Network in 1989 with a single publication in Cleveland, Ohio. In the years since, he has built the company into a leading multimedia and content marketing business providing print and digital marketing services to a national client base.
---
Host Committee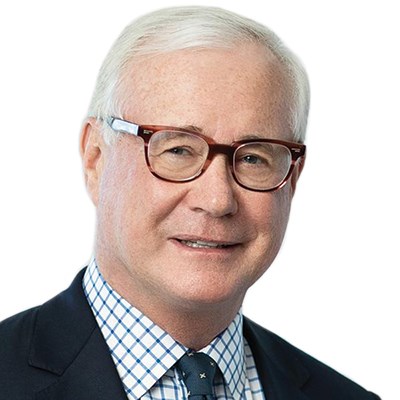 Roger Aksamit
Partner
Holland & Knight
---
Roger Aksamit focuses his practice on energy and private equity taxation and counsels public, private equity, and closely held clients in mergers and acquisitions, financing, and joint venture transactions, as well as all other aspects of transactional tax matters and planning. He is Board Certified in Tax Law and Estate Planning and Probate by the Texas Board of Legal Specialization.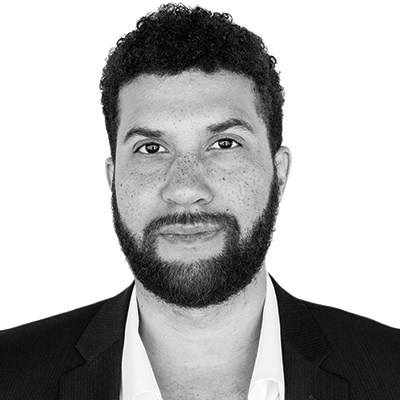 Lemuel Anaejionu
General Counsel
Gigafund Management Company, LLC
---
Lem received his JD and MBA from Columbia University in 2010. He worked as a corporate associate for Proskauer Rose LLP from 2010 to 2013 where he focused on M&A and fund formation. Lem left the firm in 2013 to work with startups and angel investors and, in 2015, founded Anaejionu + Kuhr, PLLC, a boutique law firm, to provide quality legal services to Startups, Angel Investors, and Key Employees. Lem now serves as the General Counsel and Chief Compliance Officer for Gigafund, a venture capital firm, that has $1+ billion assets under management.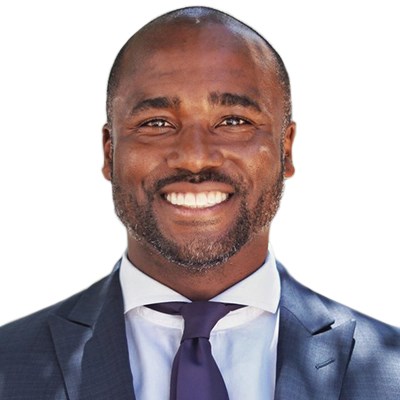 A.J. Bingham
Founder & CEO
The Bingham Group, LLC
---
A.J. is the founder of Bingham Group, LLC, a full service lobbying firm representing and advising clients on business and policy matters in the Austin metro. He has over a decade of experience lobbying for clients at the municipal and state level in Texas.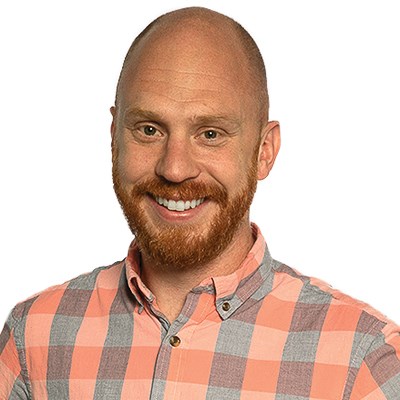 AJ Bruno
Founder & CEO
QuotaPath
---
From a successful exit to two years into his next venture, QuotaPath CEO and Co-Founder AJ Bruno has learned a lot about starting a sales-led company versus a product-led one. For starters, the former TrendKite President and Co-Founder created a competitor in an industry he was already familiar with. With QuotaPath, nothing quite like this exists and it's being built from a pain point he has only experienced as a customer.
With the desire to build an organization that disrupts a new industry in a completely unique way, and applying lessons learned from TrendKite, AJ knows that QuotaPath is operating in a multi-billion dollar industry and they are launching their product to organizations this summer. Here's a snapshot of some of the differentiators.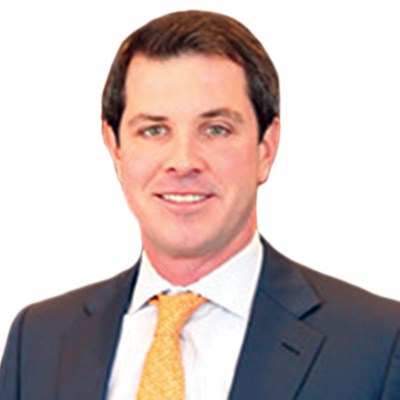 Ross Canion
Director
Tulcan Capital
---
Ross is responsible for evaluating, structuring, and executing new investments. With an eye toward encouraging outperformance, Ross is highly focused on creating mutually rewarding partnerships that benefit all stakeholders. Prior to joining Tulcan in 2018, he was a Director at OFS Energy Fund, an institutional private equity fund with $300 million under management, where he led six platform investments and 10 add-on acquisitions. Ross began his career as an analyst at a San Francisco family office focused on venture investments in the software sector. He then joined Amegy Bank's energy services group where he underwrote and managed a large portfolio of loans. He earned an Economics degree from Southern Methodist University and an MBA from Rice University's Jesse H. Jones Graduate School of Business. He is a member of Young Professionals in Energy and participates on the board of the Houston Private Equity Association. Ross is a founding member of The Society for Leading Medicine at Houston Methodist Hospital and is involved with Casa de Esperanza, a Houston-based non-profit.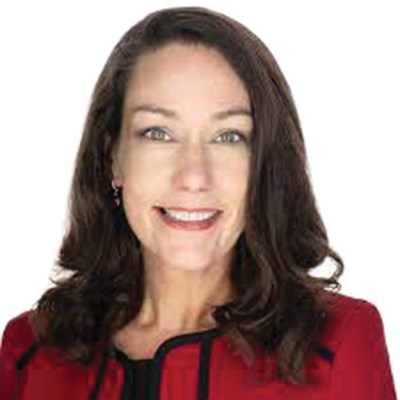 Meagan Crawford
Managing Partner
SpaceFund
---
As an entrepreneur, business educator, space industry pioneer, experienced executive, and investor, co-founded the world's longest running space business plan competition, and has taught, coached, and advised hundreds of space startups through their earliest stages – including some of the current generation of successful companies. Currently host of the "Mission Eve" podcast.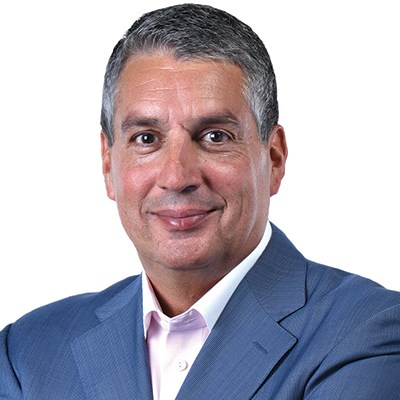 Steve Demetriou
CHAIR & CEO
Jacobs Engineering Group
---
Eric Easton
Chief Financial Officer
Ampex Brands
---
Eric Easton as CFO of Ampex Brands oversees an a portfolio of businesses and investments including restaurant operating companies, real estate investment and direct equity investments including partnerships with private equity and hedge funds. Ampex Brands owns and operates more than 500 restaurants and oversees a real estate portfolio in excess of $100 million. Over his career Eric has been active in M&A and Capital markets and has played senior roles in public and privately held companies. He is a graduate of the Kelley School of Business.
Michael Fischer
Managing Director
SaaS Factory LLC
---
Mike is the Managing Director of The SaaS Factory. The SaaS Factory grows SaaS (Software as a Service) businesses through acquisition, investment, and product management. We grow majority investments in the SaaS businesses that we own and/or partner in. The SaaS Factory team has deep experience growing and operating SaaS businesses by advising or augmenting our portfolio companies to scale faster and avoid the mistakes we've already made. From go-to-market strategy and product management through delivery our teams bring a practice and methodology to each, geared to improve product outcomes.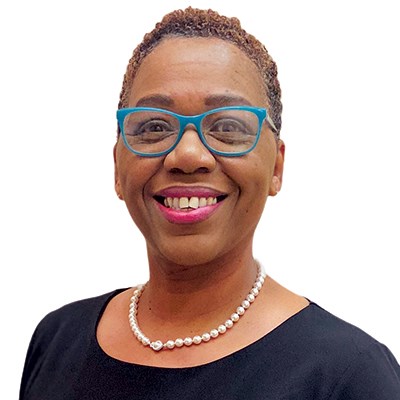 Dr. Anita Foster-Horne
Co-Founder & COO
Fostering Healthy Solutions, LLC
---
Dr. Anita Foster-Horne is the co-founder and chief operating officer of FHS. She has trained and consulted thousands of people over her career and uses her more than 30 years of leadership experience as a platform to relate to her audience and transform their professional lives to become more effective and efficient. Dr. Anita's qualities are an asset that enhances professional achievement and compliments individual progress. A resume holding positions of administrator, director, owner, and operator of several organizations across industries, Dr. Anita can be defined as an overall professional in diversity leadership, management, and simply hands-on in employee oversight.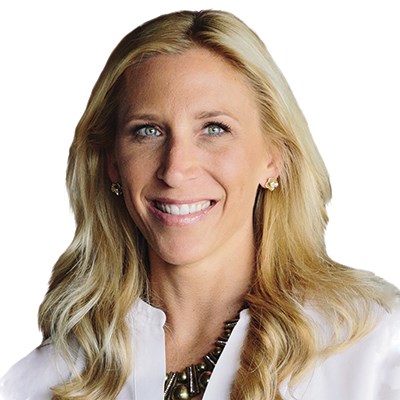 Kelly Gasink
Co-founder
Austin Cocktails
---
Kelly is a seasoned entrepreneur who has Co-founded four companies, including two that were sold to publicly traded companies. For her early entrepreneurial successes, the Wall Street Journal named her one of its "Faces of a New Generation of Leaders and Entrepreneurs." She currently is Co-founder of Austin Cocktails. Austin Cocktails is a line of natural, bottled, craft cocktails developed on the belief the time had come for a beautiful, craft cocktail to be as easy as nice wine or premium beer. Kelly graduated from Stanford with degrees in Economics and Latin American Studies and later earned a Masters in Public Policy at Harvard.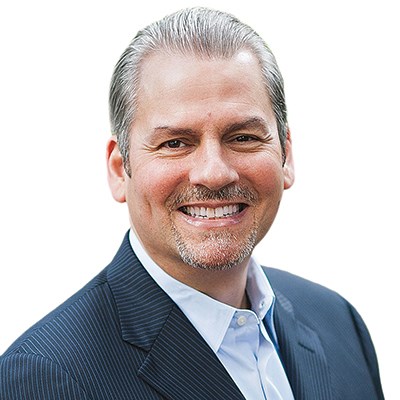 Jay Goldberg
Managing Partner
Mosaic
---
Jay Goldberg is a founding partner of Mosaic, a Family Office dedicated to working with a select number of business owners and their families. These families have found that along with success comes complication and few things are more complicated than the myriad of tax, legal, business, financial, & family issues they confront daily. Mosaic's purpose is to alleviate the burden associated with success by serving the diverse needs of successful entrepreneurs and their families.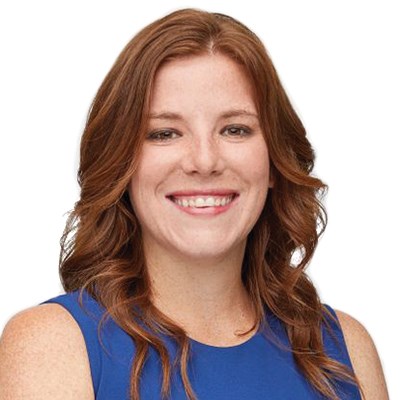 Aleece Hobson
Venture Partner
HX Venture Fund
---
Aleece is a Venture Partner leading the activation efforts at HX Venture Fund in Houston, Texas. She is responsible for connecting VCs, Houston startups, and the firm's Limited Partners in ways that benefit Houston's startup ecosystem. Aleece comes to HX Venture Fund with a background in the VC fund-of-funds industry, serving as the Investor Relations Manager at Weathergage Capital, a venture capital fund-of-funds managing approximately $1 billion in venture partnership commitments. She also has over 10 years of business strategy and development experience with an extensive involvement in event planning, relationship building, and strategic communication. Prior to Aleece's venture fund-of-fund experience, she was a consultant at Hollinden | marketers + strategists and a Program Coordinator at the University of Texas M.D. Anderson Cancer Center.
Aleece holds an MBA from Texas Woman's University and a BBA in Marketing from Texas A&M University. She is currently serving as the Director of Special Events Marketing for AMA Houston.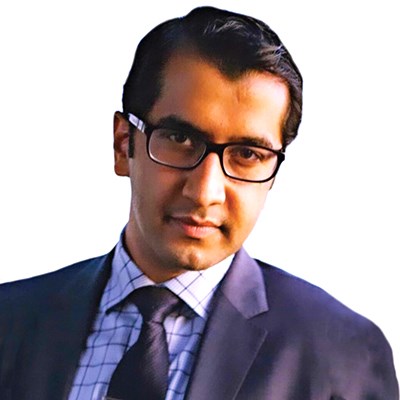 Sid Jawahar
Founder & Managing Partner
Swiftarc Ventures
---
Sid is the Founder & Managing Partner of the Swiftarc Group which focuses on the Consumer & Consumer Health Industries across different life cycles. He founded Swiftarc Ventures along with his co-founders, Frank Krasovec and Zohar Ziv to offer exposure to promising early and growth-stage consumer companies in the US, leveraging the Firm's deep expertise in the industry. Sid & Swiftarc's Partners' portfolio has consisted of highly successful and fast-growing consumer businesses, several of which are now listed in local markets or have been acquired by strategic players or financial sponsors in the following consumer staple categories: food retail, fast food, household products, fast-moving goods, and food & beverage products & disruptive consumer technology.
He started his career at Morgan Stanley and spent time in the firm's Hong Kong, Singapore, and New York offices focusing on deal execution across various products and geographies. Over the years, Sid has advised and invested in several consumer and consumer-related companies.
Stephen Kadenacy
Co-Founder & Managing Partner
SilverBox Capital, LLC
---
Steve is the Chief Executive Officer of Boxwood Capital, a private equity firm he founded in 2018. Since July 2019, he has served as Chairman of Centerline Logistics Corp, a leading marine oil transportation services firm and ship assist company. Mr. Kadenacy served as Chairman and CEO of Boxwood Merger Corp until its business combination. Between May 2008 and July 2017, Mr. Kadenacy served in a number of senior leadership roles at AECOM, a large engineering and technical services business, including as President and Chief Operating Officer from September 2015 to July 2017, President and Chief Financial Officer from 2014 to 2015 and Chief Financial Officer from 2011 to 2014. Previously, Mr. Kadenacy was a Partner at KPMG in Economic Consulting and was a member of the board of directors of ABM Industries, a provider of facility management services, from 2013 to 2014.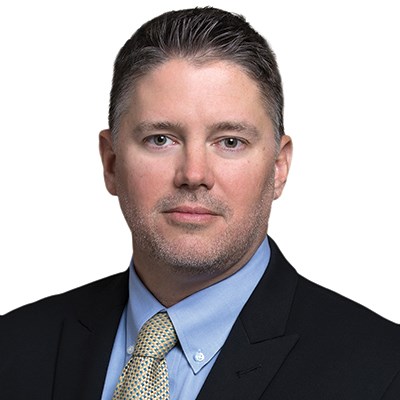 Kerry Kilgore
Audit & Transaction Advisory Partner
Briggs & Veselka Co.
---
Kerry brings more than 20 years of experience in public accounting, serving multinational and middle market clients in a variety of industries. His tenure includes public and private clients, including significant experience managing audit engagements involving mid-cap SEC reporting, IPOs, business combinations, and other complex transactions, most of which require significant technical accounting insights.
Kerry has experience working closely with private equity backed mergers and acquisitions and is one of the audit leaders in the firm's transaction advisory services niche, with a focus on buy and sell side due diligence and quality of earnings engagements. He has been involved in the initial public offering process for two entities in the past 3 years as well as others previously. In addition, Kerry has extensive experience working with multi-national companies, including direct exposure to companies with foreign operations.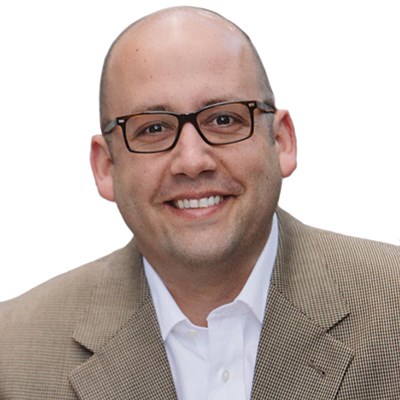 Grant Kornman
Managing Partner
NCK Capital
---
Grant is the Co-Founder and Managing Partner of NCK Capital ("NCK"). He is a seasoned investment professional with decades of investment and operating experience. He has helped build NCK into a unique private equity firm that generates world-class returns through the individual attention of its partners.
Before NCK, Grant was the Florida Development Partner for The Lane Company, a large multifamily management and development company in the Southeast that acquired/developed $1B and $2B of assets per year. Grant also founded several companies and was profiled on CNBC's The Big Idea with Donny Deutsch. He was also the Director of Business Development at Isadra, an enterprise software company acquired by VertcialNet (NASDAQ: VERT). He began his career as an Associate at Sterling Partners, a private equity firm with over $4B AUM.
Grant has a Bachelor of Science in Business Administration in Finance from Georgetown University and is a member of the Lone Star Chapter of the Young Presidents Organization (YPO).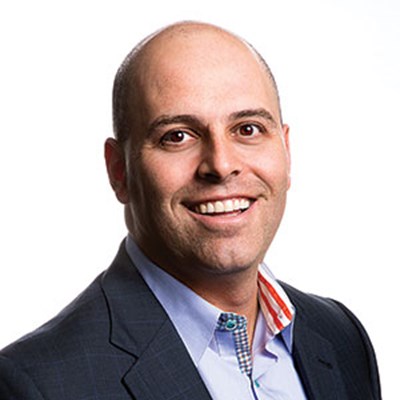 Lee M. Koury
Managing Partner
Smart Business Network Inc.
---
Lee is managing partner of Smart Business Network Inc., a national events, media and marketing company founded in 1989, primarily responsible for expanding the company's Aspire deal-making conference throughout the U.S. He plays a key role in establishing corporate policies and developing long-term strategy and growth plans. Previously, he founded and chaired the Growth Group at national law firm Arter & Hadden LLP (now Tucker, Ellis & West), which focused on working with middle-market and high-growth technology companies.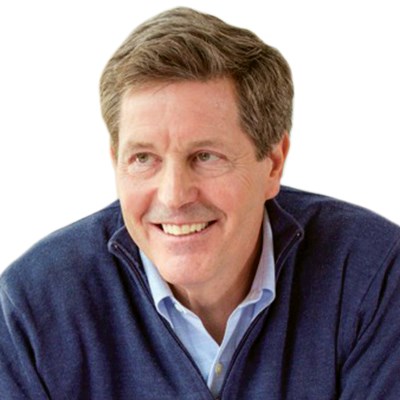 Thomas Ley
Principal
Seacoast Capital Partners
---
Tom joined Seacoast Capital in 2016. Prior to joining Seacoast, Tom opened and ran the San Francisco offices for private equity firms Lincolnshire Management, H.I.G. Capital and Guggenheim Partners, where he was responsible for sourcing, negotiating, structuring, financing and closing transactions. He has been a member of the board of directors of Automatic Bar Controls, Color Control, Component InterTechnologies, Energy Manufacturing, Fallon Luminous Products, Flexstar, Gordon Sign, Imperial Products, Patterson Gear, Peripheral Computer Support, Polaris Pool Systems, Signage Inc., Transworld and Williams Machine. Tom is also a past director of the San Francisco chapter of the Association for Corporate Growth.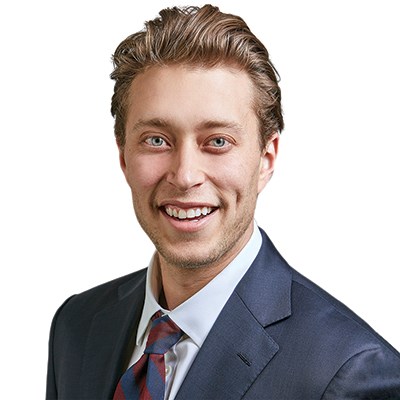 Adam Morrisey
Director of Strategy and Business Development
Shipshape
---
Adam is the Director of Strategy and Business Development at Shipshape, a smart home predictive maintenance start-up based in Austin, TX. Prior to Shipshape, Adam was a Director at Trumont Group, a privately held investment firm focused on real estate development and construction. Adam attended Miami University (Ohio) and started his career at PwC. In the community, Adam works closely with Big Brothers Big Sisters, Beyond the Ball and Social Venture Partners.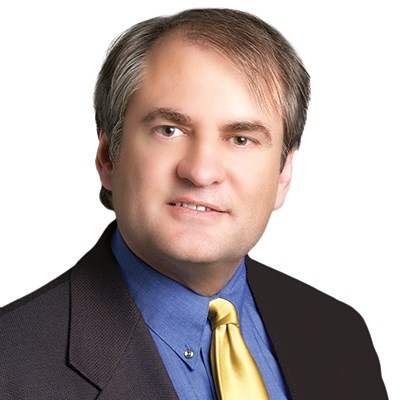 Robert Norton
CEO
AirTight Management
---
Serial Entrepreneur and CEO Since 1989. Top Expert in Entrepreneurship & Scaling. Generated billions in investor profits with 4 exits, disrupted four industries. CEO Coach, Consultant, Trainer and Speaker. Independent Director.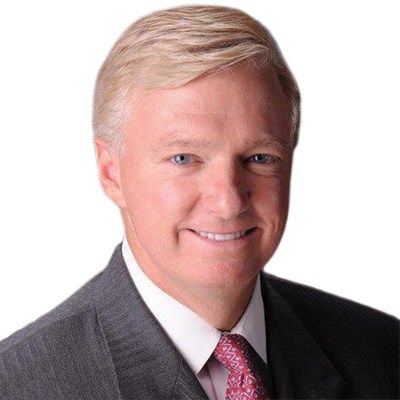 Samuel Parker
Managing Director
UBS
---
Sam started his career in 1986 with the investment firm Smith Barney Harris Upham. In 1994, he joined the downtown Houston office of PaineWebber as a branch sales manager/branch manager trainee and, two years later, was given his first and only assignment as a branch manager in Austin, Texas. In 2000, Sam was awarded the firm's "Branch Manager of the Year" award. In continuing recognition of his managerial excellence, Sam has received a place on the firm's prestigious Leadership Council nine times since taking the management position in Austin in 1996.
Michael Potthoff
Partner
Pax Equity
---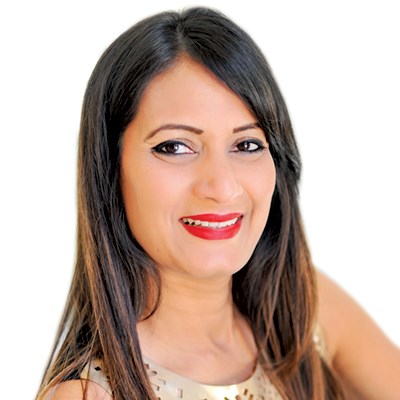 Hema Reddy
Founder & CEO
Crafty Counter
---
Hema Reddy is the founder and CEO of Crafty Counter, a consumer packaged goods startup that makes plant based snacks. Prior to her entrepreneurial ventures, Hema achieved career success with IBM and left while she was the Director of Marketing for their Systems and Technology division. Hema has spoken at conferences globally, and occasionally volunteers her time in the Austin culinary circuits and local community organizations. Hema has a Bachelors's and Masters's degree in Computer Science and is certified by the Institute of Managerial Leadership, UT McCombs School of business. She has 9 published patents under her belt throughout her professional career.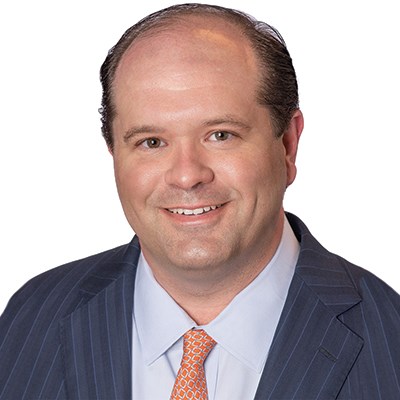 Brian Reed
Partner-in-Charge, Transaction Advisory Services
Weaver and Tidwell, LLP
---
Brian has more than 20 years of diversified transaction advisory experience including acquisition due diligence and valuation services. He has worked with both private equity and corporate clients in a number of industries including manufacturing, retail, distribution, technology, and energy for transactions with revenues ranging from $1 million to over $500 million.
Brian is an active member of the TXCPA and the AICPA. He is a frequent author of articles for professional and business publications, providing valuable industry insights. Brian earned a bachelor's degree from the University of Texas at Austin and a master's degree from Tulane University.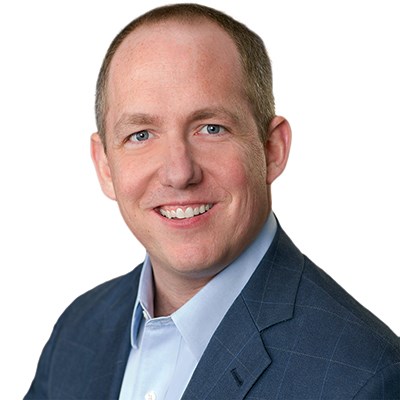 Scotty Reynolds
Managing Director
OFS Energy Fund
---
Scotty is a co-founding employee and Managing Director of OFS Energy Fund where he identifies, evaluates and executes new investments and supports portfolio company initiatives. Prior to OFS, Scotty was a co-founding employee and Associate at Dorado Energy Partners, a $46.5 million private equity fund formed in 2008 to invest in lower middle market energy service companies. Before Dorado, Scotty was an Associate at PPHB where he focused on mergers and acquisitions and private-equity transactions for the energy service industry. Prior to PPHB, he was an Associate at Alvarez & Marsal where he was involved in economic damage evaluations, business interruption insurance claims and logistical planning and execution. Scotty serves on the Advisory Board of the Alley Theatre and is a member of the Houston Private Equity Association. He earned a B.B.A. in Finance from The University of Texas.
Reed Seaton
Founder & CEO
Hellas Construction
---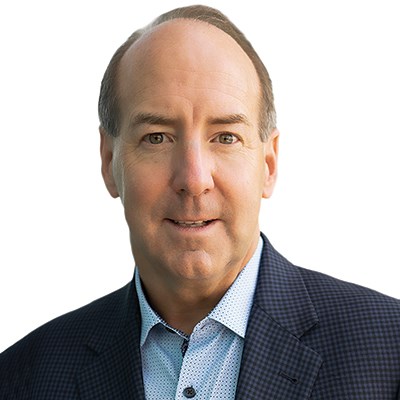 Jeffery Sheldon
CEO, General Partner & Managing Director
CITARETX
---
Mr. Sheldon is the CEO, General Partner & Managing Director/Founder of the HIP 360 family of healthcare venture capital funds and CitareTx, a medical device venture capital fund; Managing Director of CitareTx Management LLC, the venture fund management, incubator & operating company; Chairman & CEO/Founder of three CitareTx portfolio companies: EMIT Corporation, Houston Medical Robotics, Inc., and Coagulex, Inc.; and President & CEO of Yguana Entertainment, Inc. Mr. Sheldon also serves as a member of the University of Minnesota Discovery Capital Strategic Advisory Board; member of the University of Texas Medical Branch Health Technology Seed Fund Investment Review Committee; member of the University of Houston Cougar Venture Fund Board of Advisors; member of the Medical Bridges Advisory Counsel; and was a Houston Technology Center Board Director until it merged with Houston Exponential. Mr. Sheldon was also the Founder/Chairman & CEO of IDev Technologies, Inc. sold to Abbott in August 2013 for $310 Million; Founder/Chairman & CEO of Nittany Polymedics, Inc; Director of Technology Development at MD Anderson Cancer Center; founder of the Technology Management Office at The University of Texas Medical Branch; and held various leadership positions at Rockwell International/Rockwell Space Operations Company. Mr. Sheldon holds a B.S. Aerospace Engineering & Mechanics, with distinction, from the University of Minnesota and a M.B.A. from the University of Houston - Clear Lake.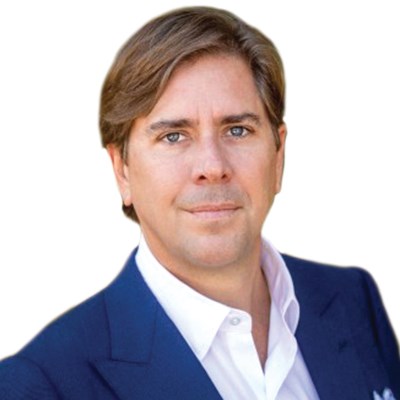 ("TOM") Thomas C. Washmon
President & General Counsel
Privateer Capital Management, LP
---
Thomas C. Washmon is President and General Counsel of Privateer Capital Management, LP, a closely held, multi-strategy private investment platform headquartered in Austin, Texas. Privateer Capital's investments include strategic partnerships with an oil and gas private equity firm, a nuclear power/uranium-focused fund and a global equities ETF and UCITS fund which collectively manage well over $1 Billion in assets and committed capital. He serves on the Board of Directors for several portfolio entities and in a Board advisory role for a multifamily and commercial real estate investment company. Previously, Tom practiced law for fifteen years acting as a strategic advisor to clients in various matters including corporate law, governance, real estate, asset protection, and litigation.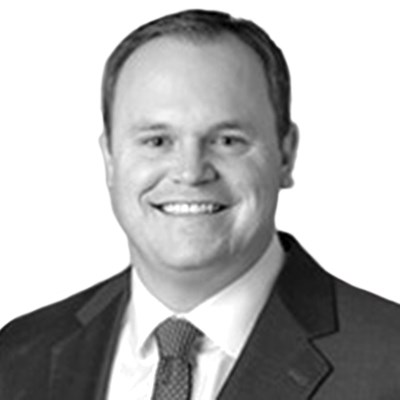 Chad Wiley
Partner
Cherry Bekaert, LLP
---
Chad Wiley is a tax partner in the Austin, TX office of Cherry Bekaert. He specializes in advising clients with complex private equity transactions. Chad also provides tax advisory and compliance services to closely-held businesses and their owners, as well as high-net-worth individuals. Chad guides clients in the areas of partnership taxation, corporate taxation, estate, trust and gift planning.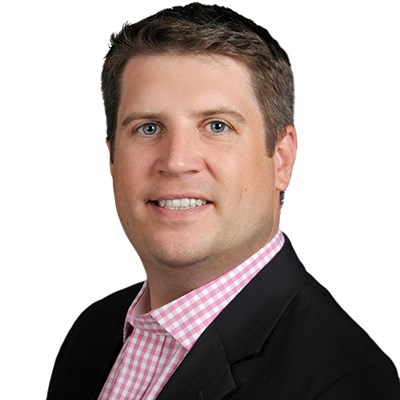 Brent Worthy
Managing Director
BDO USA, LLP
---
Brent has move than 15 years of crisis management, corporate restructuring, M&A and digital finance transformation experience, with a focus on creating and preserving value for companies throughout all phases of the corporate life cycle. Prior to BDO, Brent was a leader within Deloitte's Finance & Enterprise Performance practice (formerly Strategy & Operations) and FTI's Corporate Restructuring practice. He has led numerous debtor-side, creditor-side and interim management engagements for public, private and PE-sponsored companies throughout his career.
His industry experience spans the energy, technology, automotive, healthcare, real estate gaming & casino and defense contracting sectors. For the past several years, Brent has transformed all aspects of the CFO's organization for companies through a combination of strategic and operational initiatives across people, process, data and technology solutions aimed at driving long-term shareholder value and sustainable growth.