Stacked for Growth
Presented By: ArentFox Schiff / BankProv
Financing the growth of a company was tricky enough before the economy turned, but recent uncertainty has caused lenders, capital sources, and CEOs to re-evaluate their needs. Join a group of executives and experts for a rousing exploration of how capital stack structures help drive decision-making around a company's future… and how the current economic climate may impact your company's present & future plans.
Panelists: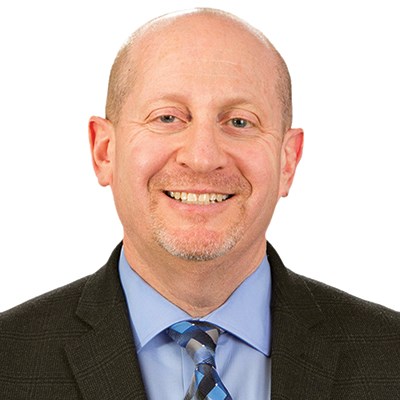 David Barbash
Managing Partner - Boston
ArentFox Schiff
David Barbash is the Managing Partner of the Boston Office and member of the Corporate and Securities Group of Arent Fox LLP, a full service national law firm of over 450 attorneys across five offices: Washington, New York, Boston, Los Angeles and San Francisco. In addition to serving as the Managing Partner of the Boston Office, David is a member of the Firm's Executive Committee, Co-Manager of the firm-wide Business Department and Co-Chair of the Firm's Venture Capital and Emerging Business Industry Group.
David's practice is focused on representing companies ranging from early stage to more mature family owned and venture backed companies in such areas as mergers and acquisitions, venture capital/private placements, strategic alliances/joint ventures, and licensing arrangements, as well as advising clients on day to day general business matters. He serves as a trusted legal advisor to senior management and boards of directors to assist clients in achieving their organizational objectives, while making certain to protect them legally.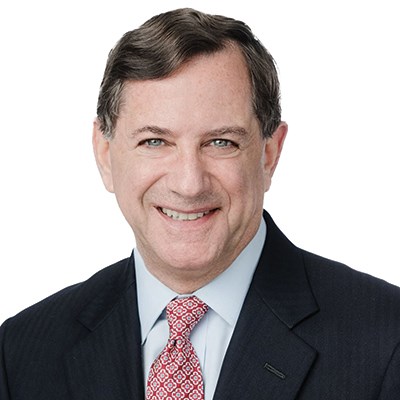 Jeffrey Gelles
Partner
American Discovery Capital
Jeff Gelles has been a senior leveraged finance and financial restructuring professional for over 25 years. Jeff was a Managing Director, Head of CME Leveraged Finance, and Head of the U.S. Restructuring Group at RBC Capital Markets from 2009 through 2016. As such, he maintained a dual focus on raising capital for communication, media, and entertainment (CME) companies as well as advising companies facing capital structure difficulties.
Prior to RBC Capital Markets, Jeff was a Managing Director in UBS' Leveraged Finance and Restructuring Groups. At UBS, Jeff was Head of Leveraged Finance and Restructuring for Technology, Media, and Telecommunication (TMT), and he was Head of the San Francisco office for his group. Prior to UBS, Jeff worked in Leveraged Finance at Morgan Stanley and Salomon Brothers. During this period, he led senior loan, high yield, and mezzanine financing transactions for emerging companies, primarily in the TMT sectors. Before Salomon Brothers, Jeff worked with Deloitte & Touche as a Manager in their Restructuring Group. At Deloitte, he provided financial and operational restructuring advisory services to troubled middle-market companies, and his transaction experience included both out-of-court and in-court reorganizations.
Over the span of his career, Jeff has completed over 225 transactions raising more than $175 billion in capital and restructuring more than $50 billion in securities. Jeff holds an MBA from Harvard Business School and a B.A. degree from Stanford University.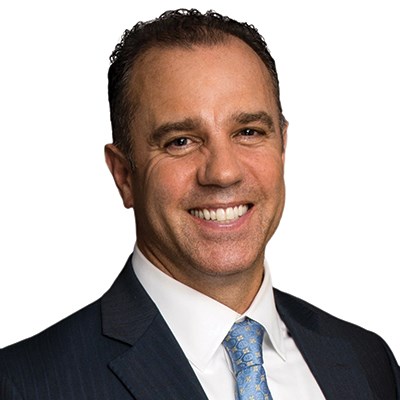 David MacKeen
CEO
Eliassen Group
Dave MacKeen Jr. has held leadership positions within the Technology Staffing industry for over two decades, including the roles of CFO and president, prior to becoming CEO of Eliassen Group in 2010. During his tenure as CEO, Dave has spearheaded tremendous company growth, working in collaboration with his team and utilizing a combination of organic and acquisitive tactics and strategies to stay aligned with changing staffing industry dynamics. Under Dave's leadership, Eliassen Group has completed its third private equity partnership, with the most recent being Stone Point Capital, positioning Eliassen Group to transformational growth as a leading national strategic consulting and talent solutions firm.
While at Eliassen Group, Dave has enjoyed significant achievements at the regional and national level, including the following:
Recognition from the Boston Business Journal as 2021's Citizens Middle Market Executive of the Year

Being featured on SIA's annual Staffing 100 North America list for six consecutive years
Additionally, Dave serves on several boards including the Bentley Executive Club, Endicott College Board of Advisors, the Greater Boston Chamber of Commerce, Van Noy Valor Foundation and Saint John's Prep Trustee Associate .