David Jones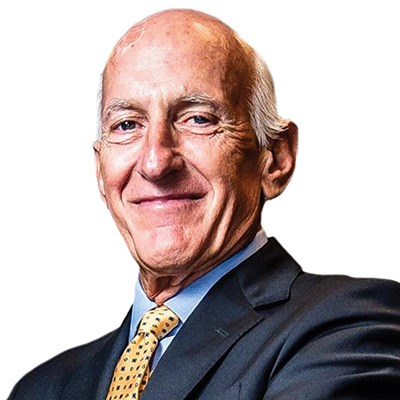 David Jones
Co-Founder
Flexential
---
David co-founded Peak 10 in March of 2000. Aligning an expert leadership team, he built one of the industry's most admired companies in the data center and cloud infrastructure industry – consistently producing impressive, consistent year over year financial performance and growth. David led the company for 17 years as CEO and Chairman building Peak 10 to be the leader in hybrid data center operations, hosting and managed services east of the Mississippi. Flexential, a national, hybrid colocation, hosting, network and managed service data center company resulted from the late 2017 combination of two market leading data center companies, ViaWest headquartered in Denver, and Peak 10, headquartered in Charlotte. This combination created the largest national hybrid, facilities-based, hosting services company in the United States, currently with 3.2 million square feet of data center space, 37 data centers and 19 markets.
David holds a B.A. degree in Economics from the University of Virginia and completed the Executive Development Business Program at George Washington University. In addition to his responsibilities on the Flexential Board of Directors David serves on the board of directors of RadixBay (enterprise software development and support), chairman of TechWorks of Gaston County, NC. David is an advisory board member for McCarthy Capital, a private equity firm in Omaha, NE, a member of Morris, Manning & Minor, LLP's Tech Advisory Council (Atlanta, GA), advisory board of Tech Leaders Forum of Charlotte.
Active on non-profit boards, he serves on the of directors, and was formerly chairman of the Steele Creek YMCA. He served for 6 years on the Board of Trustees of Queens University in Charlotte and is a board member of Innovate Charlotte, a public-private fund fueling entrepreneurial growth in the Charlotte region. David is a mentor with TECH Alpharetta, in Atlanta.