Luke Haverhals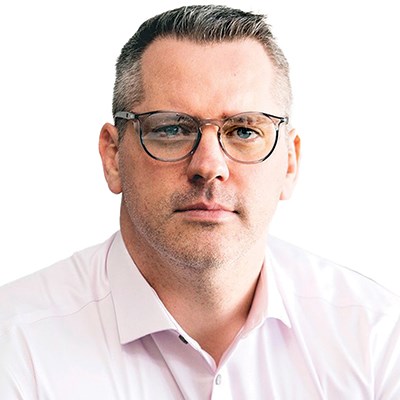 Luke Haverhals
Founder & CEO
Natural Fiber Welding
---
Luke Haverhals, Ph.D., is the CEO and Founder of NFW (Natural Fiber Welding). Luke's professional mission is to collaborate with and empower material scientists, manufacturing workers and engineers, investors, change makers, creators, and brands around the world to create a truly circular and sustainable material economy from the ground up.
Luke earned a Ph.D. in Chemistry at the University of Iowa before going on to explore all-natural alternatives to petroleum-derived plastics as an Assistant Research Professor at the US Naval Academy. His vision to develop bio-neutral, high-performance materials from renewable natural nutrient inputs has become the foundation for NFW's ecosystem of patented, paradigm-shifting material technologies.
In an industry awash with incremental solutions, Luke is leading NFW to drive a moonshot systems-level shift away from petroleum-derived products and toxic chemistries. Luke is an Unreasonable Group Fellow, Forbes Council Member, and World Economic Forum Technology Pioneer.