James Peisker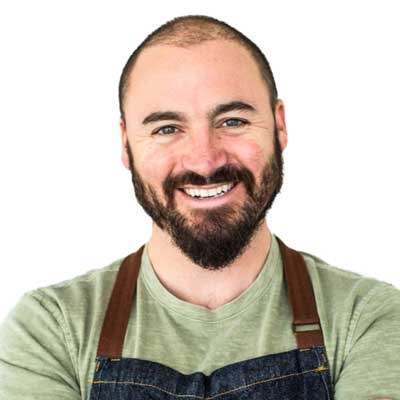 James Peisker
Co-Founder
Porter Road
---
James Peisker initially embarked on his culinary career when he was just 14 years old, working as a busboy in the diner that sat just across the street from his St. Louis home. After working his way up to a server, James was eager to continue his culinary education, so after graduating from high school, he spent time working in the kitchen at The Gatesworth where the chefs taught him the foundations of his culinary knowledge.
He competed with the American Culinary Federation State Junior Team during the short time he spent at Forest Park Community College, an experience which eventually inspired him to attended The Culinary Institute of America in Hyde Park, New York. Immediately after graduating, he spent two weeks studying at the Sichuan Higher Institute of Cuisine in China, and soon made his way back to St. Louis where he took charge of the city's culinary scene.
James became the roundsman at Old Warson Country Club and later became the sous chef at Niche, where he took charge of the restaurant's whole animal butchering and really found a passion for the craft. He ultimately did a stage at The Butcher and Larder in Chicago and now teaches our Porter Road Butchers everything he knows.