Committee
Chairman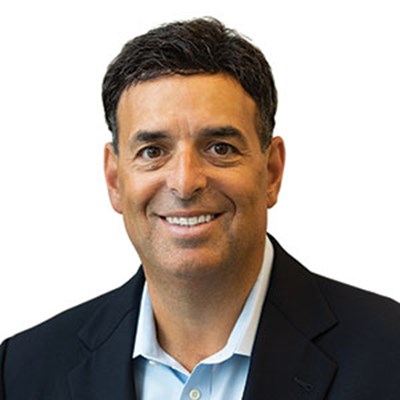 Fred Koury
President & CEO
Smart Business Network
---
Fred co-founded Smart Business Network in 1989 with a single publication in Cleveland, Ohio. In the years since, he has built the company into a leading multimedia and content marketing business providing print and digital marketing services to a national client base.
---
Host Committee
Christy Brown
CEO
Dr. Noze Best
---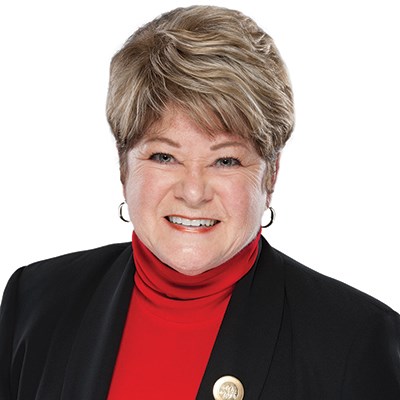 Sara Burden
President, CBI, M&AMI, FIBBA, CM&AP
Walden Businesses, Inc.
---
Sara specializes in owner representation in the small to middle market with light manufacturing, distribution and select service companies primarily in the southeast. She is heavily involved in the firm's valuation services. Sara's M&A expertise has led her to be a guest speaker for talk radio shows, M&A Source and IBBA Conference as both speaker and trainer.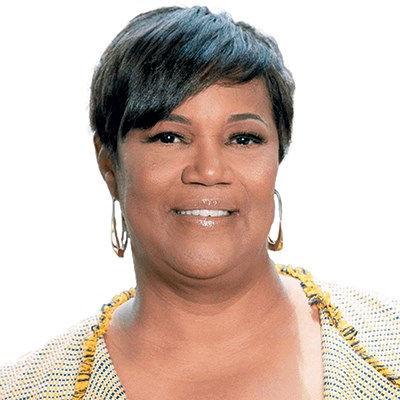 Shila Nieves Burney
Founder & Managing Partner
Zane Venture Fund
---
Shila Nieves Burney, an award-winning project manager, is the Founding and Managing Partner of Zane Venture Fund. Shila spent her 20+ year career advocating for marginalized groups. She has worked closely with leading organizations and exceptional talent to create solutions that address disparities through investment in human capital.
Shila founded Zane Venture Fund, a seed fund that invests in underrepresented founders with the goal of closing the funding gap while generating high returns for investors. Shila also founded Zane Access which provides early-stage companies led by diverse teams access to cross-functional experts, resources, best practices and customized content critical to accelerating growth.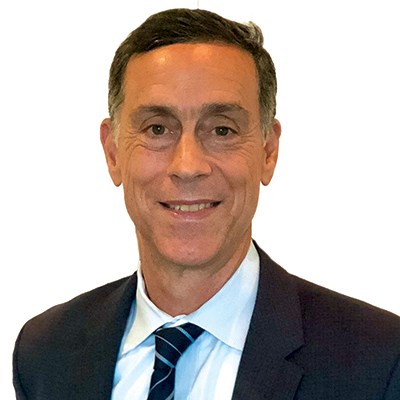 Eric Busko
Regional Executive
Alex. Brown
---
As the regional executive for Alex. Brown's Atlanta office, Eric acts as an advocate for the area's financial advisory teams, ensuring they have access to the breadth of valuable resources offered by Alex. Brown, a division of Raymond James. With more than 20 years of experience in the financial services industry, he lends his knowledgeable insight to help financial advisors better serve the needs of their clients while addressing their business goals.

Eric is proud to be a member of the Alex. Brown team and works to uphold the firm's legacy of boutique service backed by corporate capabilities. Further, he actively strives to nurture a culture of collegiality for the client advisors he works with.

Before joining Alex. Brown, Eric was the Southeast and Mid-Atlantic Regional Manager for Morgan Stanley Private Wealth Management, where he was also a member of the operating committee. Prior to joining Morgan Stanley, Eric worked in wealth management at Goldman Sachs and held both advisory and management positions at Bank of America's Private Bank.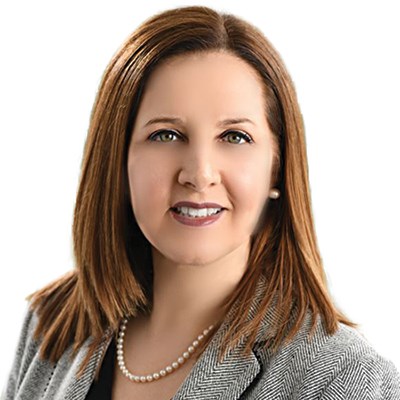 Danielle Cheung
Senior Vice President and Market Executive, Atlanta Metro Business Banking
Bank of America
---
Danielle has over two decades of experience in financial services and currently leads a commercial banking sales team that brings strategic advice and innovative solutions to companies across diversified industries. She is a member of the Bank's Atlanta Leadership team, which focuses on setting business and community engagement strategies across Metro Atlanta. Danielle is passionate about giving back to her community with a focus on economic mobility and supporting small business growth. Danielle is the 2023 Board Chair of the Greater North Fulton Chamber of Commerce and sits on the board of directors of the Greater Women's Business Council.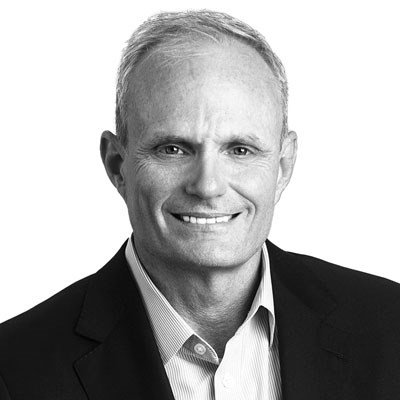 Jon Dangar
Director
Stonehenge Capital
---
Mr. Dangar is responsible for the origination, underwriting and management of mezzanine and equity investments from the Atlanta office. Prior to joining Stonehenge, Mr. Dangar led business development for transaction services for Aprio, LLC, a regional tax and accounting advisory firm focused on growing, middle market companies. Prior to that, Mr. Dangar was the National Deals Sales Leader for PwC, responsible for driving M&A conversations and advice with the firm's U.S. clients. Prior to that, Mr. Dangar worked for 20 years in the investment banking field, providing buy-side M&A and financing advice to privately-held, growing companies in the US and abroad for Westminster Securities, Wachovia Securities and E&Y. Mr. Dangar earned a BS in Building Construction and a Minor in Economics from The Georgia Institute of Technology and his MBA at Emory University's Goizueta Business School.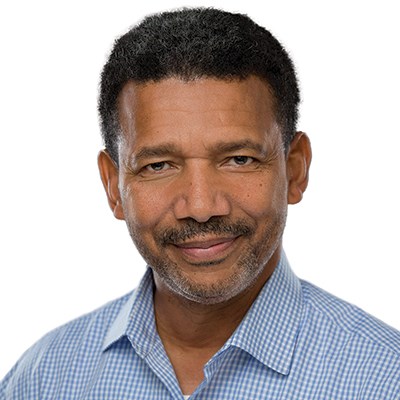 Dolan Falconer
Chairman
Reveam, Inc.
---
Mr. Falconer is Co-founder and Managing Member of ScanTech Holdings LLC. A 2007 graduate of Georgia Tech's Advanced Technology Development Center (ATDC), ScanTech is an electron beam and X-ray technology holdings company.
Mr. Falconer is responsible for all corporate operations and has led the company to numerous local and national awards including the Best New Emerging Homeland Technology Company, the Top Ten Most Innovative Technology Company in Georgia, Finalist for Georgia's International Deal of the Year and Runner-up at the Global Security Challenge.
Mr. Falconer has also played a key role in securing investment capital to fund the successful spin-off of ScanTech's technology into a homeland security company, ScanTech Identification Beam Systems, LLC (www.scantechibs.com) and a food safety company, Reveam, Inc. (www.reveam.com).
Mr. Falconer still plays an active role in both spin-offs serving as founding President and Chief Executive Officer at ScanTech Identification Beam Systems and Chairman of the Board and a senior technical advisor at Reveam.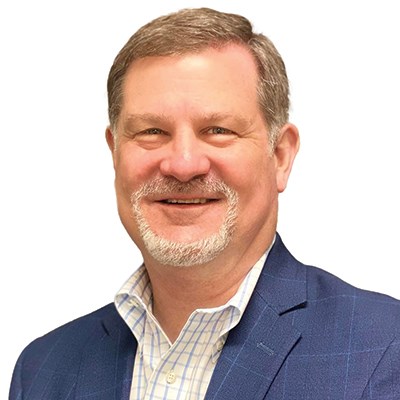 Ed Fisher
Managing Partner
SouthPointe Ventures, LLC
---
Since 2003, Ed has been co-founder and managing partner of SouthPointe Ventures, LLC, an Atlanta-based lower middle market control buy-out fund. SouthPointe focuses on the industrial manufacturing, distribution, and business services sectors, typically in the Southeast and Central U.S.
Prior to SouthPointe, Ed held senior management and operations roles in a family-owned equipment distribution business, and as CFO for the 3rd largest Wendy's franchisee. Ed started his career in leveraged lending at successor banks to Bank of America and Wells Fargo.
Ed serves on the Board of Directors of Junior Achievement of Georgia, on the Investment Committee for Cristo Rey Atlanta Jesuit High School, as FP&A committee chair for the Finance Council of the Archdiocese of Atlanta, and on the Host Committee for the Beloved event. Ed graduated with a B.B.A degree in finance from the University of Notre Dame.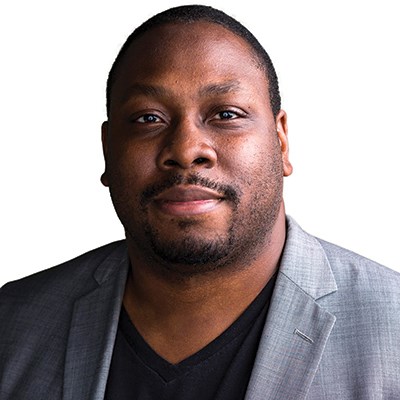 Jonathan Gosier
Founder & CEO
Southbox
---
Jon is an Executive Producer and Financier of Film and TV who develops and co-finances media projects. He is the founder of FilmHedge, a fintech company providing financing of up to $10 million per Film or TV production.

He is the Founder/Owner of Southbox Literary (publishing), Southbox Capital (private equity), and Southbox Entertainment (Film/TV production).

Before his work in film, Jon spent ten years in venture capital and tech. His 2014 TED Talk about ethical innovation has been viewed millions of times.

Jon Gosier is the Founder and former CEO of Audigent, recently named one of the fastest-growing tech companies in the country by INC5000 and Deloitte. He was named one of 'the new faces of Black Leadership' by TIME Magazine in 2015.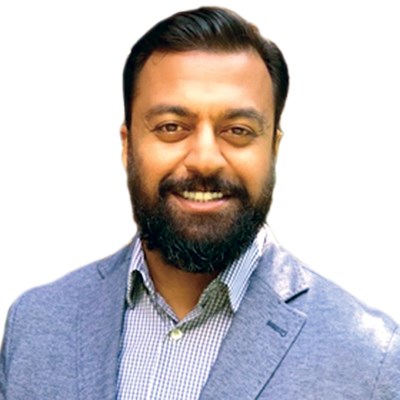 Alok Gupta
CEO, Founding Managing Partner
Loki Group, Inc.
---
Alok Gupta brings over 22 years of executive professional experience in over 15 countries, leading teams and advising the C-Suite of Fortune 1000, mid-market, and small companies. Throughout his career, he has led deals creating over $125B in total transaction value. He is the Founding Managing Partner of Loki Group, Inc. which is a strategy, corporate development as a service, and a transactions (M&A) advisory firm.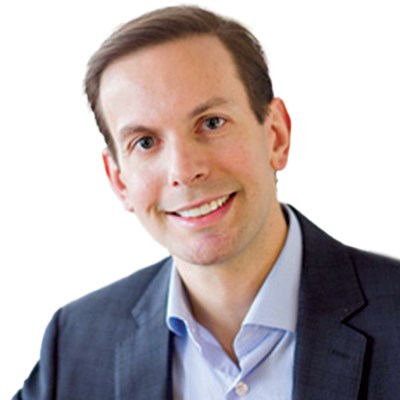 Anthony Hauser
Principal
MSouth Equity Partners
---
Mr. Hauser re-joined MSouth as a Vice President in 2017. Prior to re-joining MSouth, Mr. Hauser was most recently Chief Financial Officer at OmniTrail Technologies, a venture-backed telecommunications start-up. Prior to OmniTrail, Mr. Hauser was employed by MSouth where he worked for four years. Before joining MSouth in 2011, Mr. Hauser was an Associate at Genstar Capital, a middle market private equity firm with $3.0 billion of capital. Prior to joining Genstar Capital, Mr. Hauser was an Analyst in the Mergers & Acquisitions group at JP Morgan.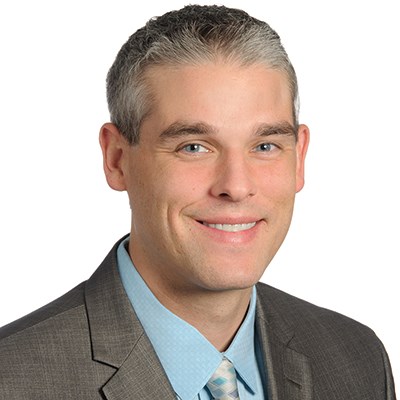 Jeff Hawkins
Partner
Carr, Riggs & Ingram
---
Jeff Hawkins, CPA, is the Transaction Advisory Services Director at Carr, Riggs & Ingram. He has worked in public accounting for 18 years and has worked on over 100 transactions during his career. Jeff helps to guide buyers and sellers through the M&A process.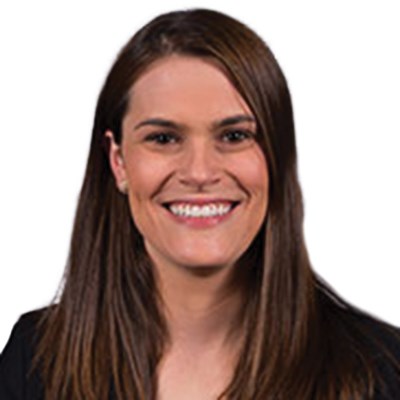 Blair Iaffaldano
District Manager
Insperity
---
As a District Manager at Insperity, I oversee a team of Business Performance Advisors. We are passionate about partnering with business owners to generate revenue, relieve administrative burden, and provide compliance support for net profit protection.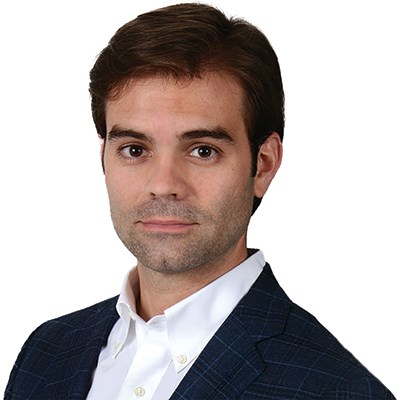 Nick Illuminati
Vice President
Garden City Companies
---
Nick currently serves as a Vice President at Garden City Companies. He focuses primarily on sourcing and evaluating new investment opportunities, structuring & closing transactions, and monitoring & growing portfolio companies. Prior to joining Garden City, Nick worked in corporate development and investor relations at SPX Corporation, a publicly-traded diversified industrial company.
During his tenure, the company made 7 acquisitions and completed a transformational divestiture. His corporate development responsibilities included the evaluation and execution of inorganic growth opportunities focused on building products, testing, inspection, compliance & certification, and aerospace & defense. In investor relations, he supported the executive team in communications with investor and analyst communities relating to company financial performance and forward-looking strategy.
Before SPX, Nick worked at FMI Capital Advisors, providing sell-side merger and acquisition advisory to middle market business services companies across the engineering & construction, environmental, and facilities management sectors. Nick holds a B.S.B.A in Finance from Drexel University, a J.D. from Wake Forest University School of Law, and an M.B.A. from Vanderbilt University's Owen Graduate School of Management.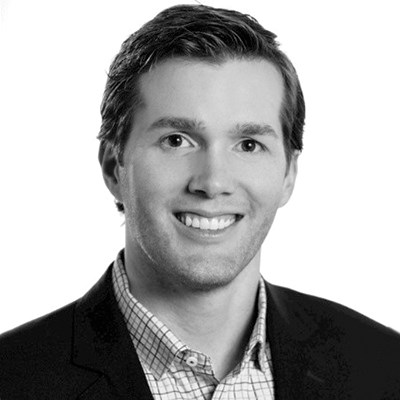 Rob Kissling
Principal
Source Capital
---
Rob Kissling is a Principal at Source Capital, an Atlanta-based private investment firm focused on providing flexible equity and debt capital to lower middle-market companies across a range of industries. Prior to Source, Rob worked in the Credit Advisory group at Antares Capital, where he executed on complex restructurings and turnarounds. Before that, he was with Chatham Capital, where he originated, structured, and executed lower middle market loans. Rob began his career at Bank of America Merrill Lynch, spending time in both the Corporate Bond Sales & Trading group and the Leveraged Finance group.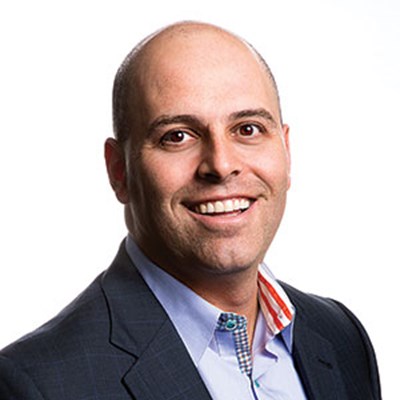 Lee M. Koury
Managing Partner
Smart Business Network Inc.
---
Lee is managing partner of Smart Business Network Inc., a national events, media and marketing company founded in 1989, primarily responsible for expanding the company's Aspire deal-making conference throughout the U.S. He plays a key role in establishing corporate policies and developing long-term strategy and growth plans. Previously, he founded and chaired the Growth Group at national law firm Arter & Hadden LLP (now Tucker, Ellis & West), which focused on working with middle-market and high-growth technology companies.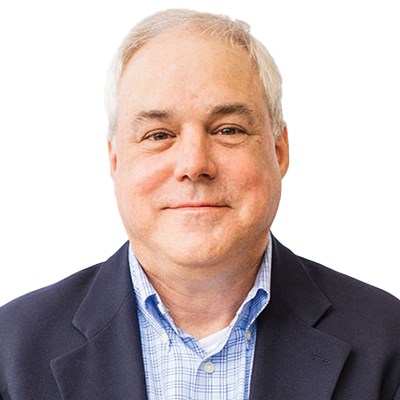 Whalen Kuller
Partner
Hartman Simons & Wood LLP
---
Whalen J. Kuller is a partner at Hartman Simons & Wood LLP. He leads the firm's corporate practice group. He has an earned a reputation as an expert in representation of corporate clients for a wide range of transactions, including acquisitions and divestitures, joint ventures, private equity and venture capital, public offerings and private placements of debt and equity capital. He is also adept at advising clients on a range of corporate issues, such as employment contracts, corporate governance, organization and formation of business entities and licensing and supply and distribution agreements.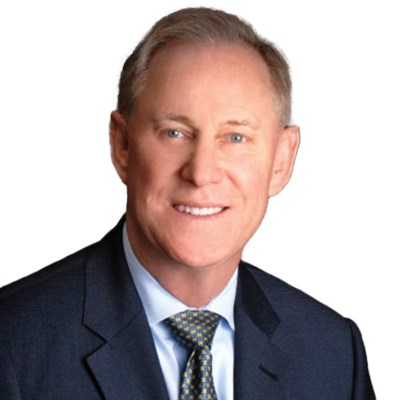 Andy Mason
Partner
Palmares Capital Partners
---
Andy is a Partner and Co-founder of Palmares Capital Partners, an investment firm that makes non-control investments in middle market companies.
Prior to founding Palmares Capital Partners, Andy was a Managing Director and a co-founder of VRA Partners, an investment banking firm focused on providing M&A and capital raising advisory services to middle market companies and private equity firms. Prior to founding VRA Partners, Andy was a Managing Director, Co-Head of the Private Markets Group and a senior member of the Mergers & Acquisitions Group of The Robinson-Humphrey Company and its successor, SunTrust Robinson Humphrey. Andy's responsibilities included the management of merger & acquisition and private placement assignments as well as managing the firm's activities with all sources of private capital. Andy was also a member of the Investment Committee of SunTrust Equity Partners, the private equity vehicle for SunTrust Bank.
Prior to SunTrust Robinson Humphrey, Andy worked in the private equity industry as a professional with River Capital, Inc. and Trivest, Inc. (private equity firms focused on the acquisition of middle market companies) where he was responsible for sourcing, structuring, closing and managing control equity investments. Andy began his career in corporate finance with GE Capital, Corporate Finance Group, where he was engaged in financing, and investing in, leveraged transactions.
Andy received a B.S. degree in Accounting from Auburn University and an MBA from Emory University.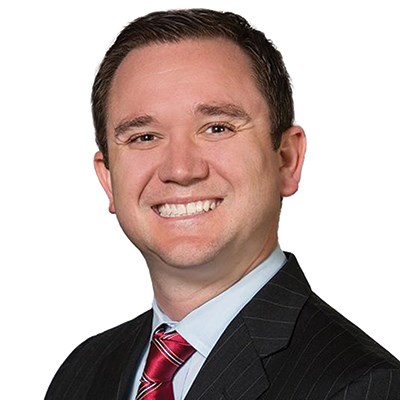 Chris McDaid
Managing Director & Market Executive
BMO Harris Bank
---
As the Southeast Region Head for Commercial Banking, my focus is to effectively grow our business, which provides customized lending solutions to mid-sized, public and private companies, primarily in the Southeast.

Leveraging over two decades experience, I'm able to make use of the Bank's global suite of capabilities for our valued clients, providing for a differentiated experience. Creating brand awareness, my deep-seated commitment, and an ability to foster pertinent connections both internally and externally, are all strategic assets I bring to the table.

I lead by example, using an accessible, hands-on approach to mentor a team of dedicated thought leaders who create unique, value-added ideas in our market. Working with our partners across all of BMO's specialties allows clients to access a host of services in addition to commercial lending, including treasury management, equipment financing, interest rate protection, foreign exchange, trade finance, wealth management, asset management, cross-border solutions, and the broader Debt Capital Markets and M&A advisory in conjunction with BMO Capital Markets. What distinguishes us most is our dedication to understanding our clients, their industry, and ultimately, providing innovative solutions to finance their vision for growth.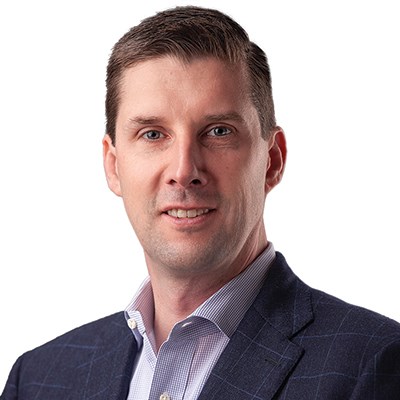 Steven McGrath
Managing Partner
Level Capital Partners, LLC
---
Steve McGrath founded Level Capital Partners and is responsible for originating and evaluating investment opportunities, structuring and negotiating transactions, managing portfolio investments, and investor relations. Prior to forming LCP, Mr. McGrath served key roles within three lower middle market private equity initiatives, inclusive of Harbert Management Corporation's private equity practice, Atlanta Equity Investors, and Liberty Lane Partners.
Before his private equity career, Mr. McGrath worked at the Royal Bank of Canada within its M&A advisory group and a lower middle market mezzanine investment firm. Mr. McGrath also gained valuable management consulting and operational experience as a part of Andersen Consulting and multiple technology startup companies. Mr. McGrath has sat in board positions throughout his investment management career and currently sits on the boards of CarePlus Anesthesia Management, S&S Health, Affirmative Technologies, and Suburban Orthopaedics.
Mr. McGrath holds a MBA from the Goizueta Business School at Emory University, where he graduated with Beta Gama Sigma honors, and a BA in Economics from the Miami University.
Sid Mookerji
Founder
Silicon Road Ventures
---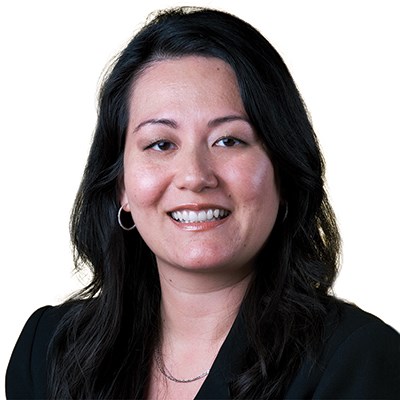 Jennifer Moseley
Partner
Burr & Forman LLP
---
Jennifer Moseley is a corporate and securities partner at Burr & Forman LLP, where she counsels public and private companies on an array of transactional, regulatory, capital raising, financing strategies and corporate governance matters. She enjoys assisting clients in her role as counselor and helping clients navigate the intricacies of securities laws with practical solutions to meet their goals.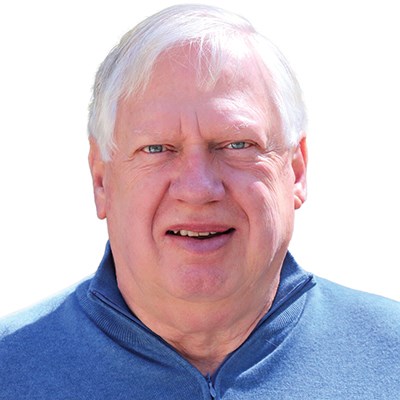 Sig Mosley
Managing Partner
Mosley Ventures
---
Sig Mosley is the Managing Partner of Mosley Ventures, a venture fund investing in early stage technology startups in the Southeast and a Venture Partner in Zane Venture Fund. He is also an advisor to Silicon Road Ventures. Widely regarded as "The Godfather of Angel Investing", a title Sig Mosley earned as president of Imlay Investments, Inc.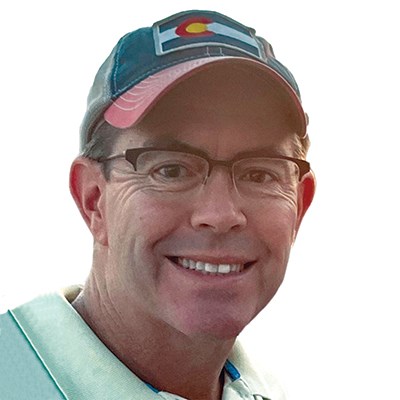 George Pfeil
Vice President, Corporate Development
Applied Technical Services LLC
---
George has over 30 years experience with investment banking, private equity, c-level operations management and corporate development. Currently George leads the efforts of Applied Technical Services, a PE-backed platform that has completed over 30 acquisitions in the past eight years.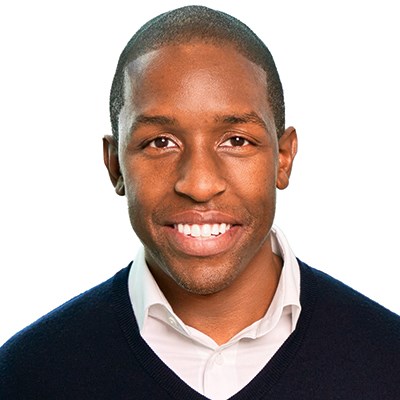 Kenneth Saffold
Managing Partner
o15 Capital Partners
---
Kenneth Saffold is the Co-Founder & Managing Partner of o15 Capital Partners, a lower middle market, impact focused private credit investment firm. Prior to founding o15, Kenneth Saffold was a Managing Director and a member of BlackRock's Global Credit Platform and served as an Investment Committee Member for the BlackRock Impact Opportunities Fund. Prior to BlackRock, Kenneth held roles with GE Capital and Goldman Sachs. Kenneth currently serves on the UNICEF Southeast Board and is a Member of Children's Healthcare of Atlanta Investment Committee. He also serves as the President of the Board of Directors for Northside Youth Organization (NYO) and formerly served as Chair of the Emory Board of Visitors. Kenneth received his MBA from The Wharton School and his BA from Morehouse College. Kenneth lives in Atlanta with his wife Akilah and two kids, KJ and Eva, age 14 and 9.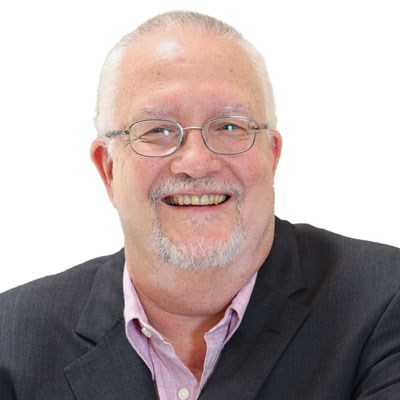 William Seippel
Founder & CEO
WorthPoint
---
Will Seippel is the CEO and founder of WorthPoint, the world's largest provider of information about art, antiques, and collectibles. Consistently in the Top 1000 most visited websites in the US, WorthPoint receives more than 300,000 visits a day and posted over 20 continuous quarters of consecutive growth.

An Inc. 500 Company, WorthPoint is utilized by individuals and organizations seeking credible valuations on everything from cameras to coins. Worthpoint counts among their clients the Salvation Army, Habitat for Humanity, and the IRS.

Prior to founding Worthpoint, Will held a wide variety of C-suite positions, including: CTO and CFO of Miva.com, the first search engine on the web, CFO Air Gate/Sprint, and Director of Financial Planning for Covia Partnerships/United Airlines.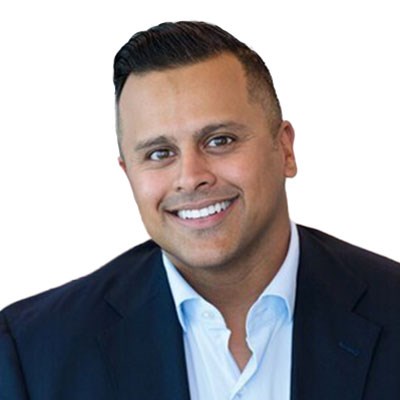 Tom Singh
Managing Director, Senior Resident Director
Merrill Lynch Wealth Management
---
Throughout his professional career, Tom has focused on becoming an increasingly more knowledgeable and insightful financial advisor to his clients. It has been his only career pursuit since first interning at Merrill while attending the University of Florida, and then joining the firm full-time upon graduation in 1999.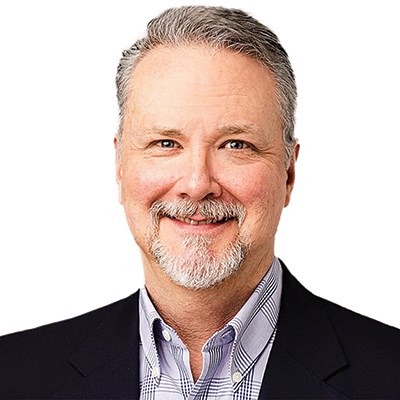 Paul Sparrow
Area Managing Partner
Chief Outsiders
---
Paul Sparrow joined Chief Outsiders in 2015 and serves as an Area Managing Partner and CMO, overseeing all fractional CMOs in GA, SC, NC, and TN. He is a business growth expert with over 25 years of strategic development and execution in a variety of industries and organizational settings including Fortune 50, startups, turnarounds, and emerging growth.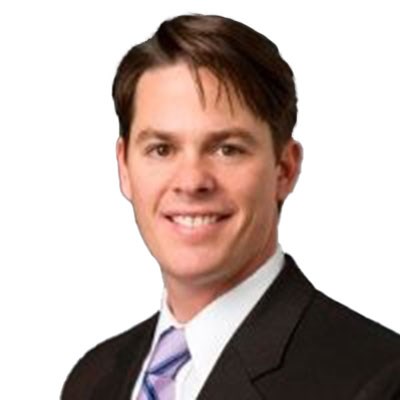 Christopher Ward
Area President, Georgia
Arthur J. Gallagher & Co.
---
As Area President of Gallagher's Georgia Property & Casualty operations, Chris is responsible for the leadership, execution of business initiatives and overall growth of the market.

Chris' professional experience includes more than 25 years of expertise in both property & casualty insurance and employee benefits working with both public and private companies.

Using Gallagher CORE360™ our unique comprehensive approach of evaluating your risk management program, his team works to reduce your total cost of risk, determine your organizations optimal risk management program and improve overall profitability.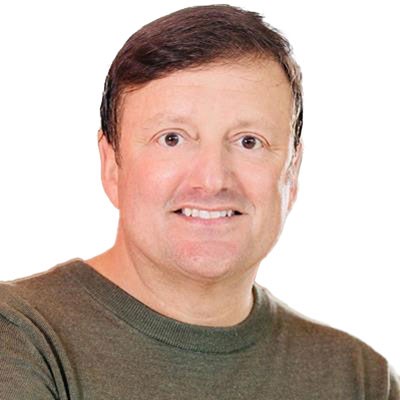 Dan White
Chief of New Revenue Streams, The Coca-Cola Company
General Partner, Venture 53
---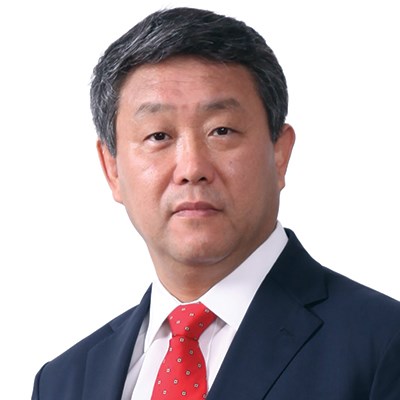 Yigang Yang
Managing Partner
WaterStar Capital LLC
---
Yigang Yang is the Founding and Managing Partner of WaterStar Capital, an Atlanta based venture capital. Prior to founding WaterStar Capital in 2016, he was the CEO of the largest Agricultural and Food Investment Fund in Asia - COFCO Agricultural Industry Investment Fund. He also worked for Credit Suisse First Boston in China and New York. Currently Mr. Yang serves on the board for four American startups. Previously he also served on the board of directors of Buderim Group Limited, an Australian public company.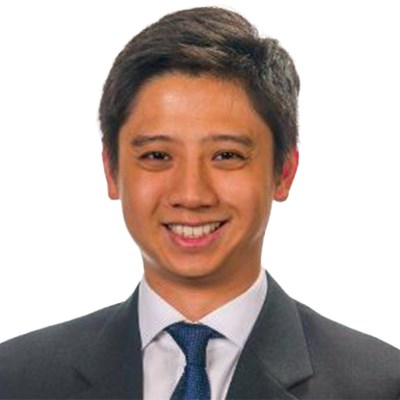 James Zhu
Director
Georgia Oak Partners
---
James Zhu is responsible for due diligence, investment evaluation and transaction execution. He is also responsible for sourcing and developing strategic partnerships with the local business community.
Prior to joining Georgia Oak, James was with JP Morgan Chase, starting in their investment banking division in New York. James worked with private equity sponsors on control buyout transactions in the industrials, food & beverage, and healthcare sector. In addition, he worked with corporate and middle-market clients to facilitate M&A transactions and capital raises.
Before joining JP Morgan, James was with Hewlett-Packard and Informatica as a software engineer/consultant. He worked with start-ups and corporations across the US through big data analytics to improve operational efficiencies and uncover new revenue opportunities.