Committee
Chairman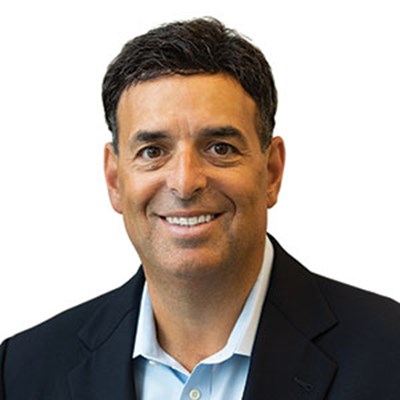 Fred Koury
President & CEO
Smart Business Network
---
Fred co-founded Smart Business Network in 1989 with a single publication in Cleveland, Ohio. In the years since, he has built the company into a leading multimedia and content marketing business providing print and digital marketing services to a national client base.
---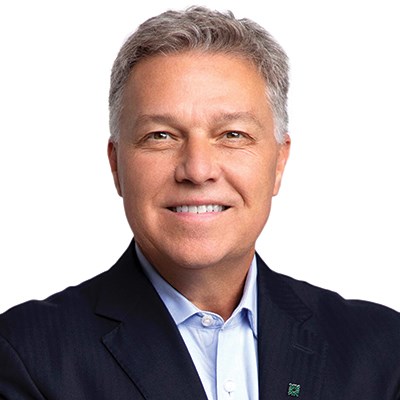 Jerry Sargent
Northeast Regional Executive
Citizens
---
Jerry is head of Corporate Banking for the Northeast Region, which includes New England and New York State. He brings deep experience to this role having led a number of the bank's commercial business units, including serving as the bank's president in Massachusetts (2010-2021) and co-chair of its Advisory Board (2012-2018).
---
Host Committee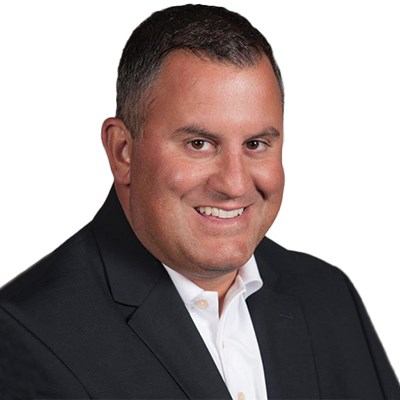 William Adams
CEO
ACS Services Inc.
---
I focus on ensuring that ACS makes good on the value proposition we offer to our clients. I am also responsible for growing our business, recruiting and retaining top-notch talent, and building a culture that supports our objectives by empowering our clients to use technology to achieve their goals.
ACS was founded by my father, William Adams, Sr., in 1985. I joined him in a marketing and business development role shortly after attending Plymouth State University in New Hampshire, where I studied business. In 2018, I acquired ACS from my Dad. I am proud of the legacy we have built for providing clients with unparalleled Managed-IT support and this success is reflected in the testimonials our clients freely provide and in our industry-leading client satisfaction and retention rates. It also is reflected in the honors we have received, like inclusion in the Inc. 5,000 and the CRN Fast Growth 100 – which recognize America's fastest-growing companies. Looking to the future, we expect to grow even further. To that end, we utilize the Entrepreneurial Operating System (EOS) to manage ACS and I am an active member of Vistage, a group of executive-level leaders who provide each other with support and advice as we pursue our unique business objectives.
Over the years, ACS has evolved from a simple provider of computer technical support to one of the leading and most sophisticated providers of Managed-IT services in the Northeast. My interest in Managed-IT developed in the late 1990s when one of our clients, a private equity firm that managed assets worth billions of dollars, engaged us to become their external IT department. From there, in 2005, I attended the IPED Accelerated Master's Program, where I learned that ACS was ahead of the curve in our sector by operating as a Managed Services Provider (MSP). This caused us to shift our business model and focus on providing Managed-IT services as our core business offering. Today, we provide Managed-IT services to companies with as few as 20 employees and as many as 500.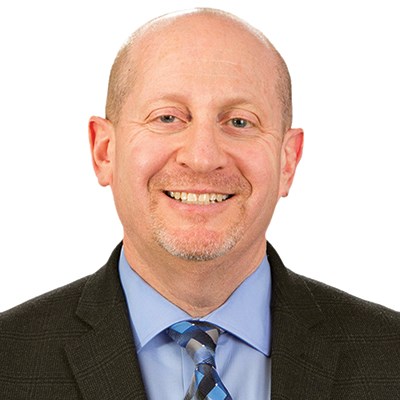 David Barbash
Managing Partner - Boston
ArentFox Schiff
---
David Barbash is the Managing Partner of the Boston Office and member of the Corporate and Securities Group of Arent Fox LLP, a full service national law firm of over 450 attorneys across five offices: Washington, New York, Boston, Los Angeles and San Francisco. In addition to serving as the Managing Partner of the Boston Office, David is a member of the Firm's Executive Committee, Co-Manager of the firm-wide Business Department and Co-Chair of the Firm's Venture Capital and Emerging Business Industry Group.
David's practice is focused on representing companies ranging from early stage to more mature family owned and venture backed companies in such areas as mergers and acquisitions, venture capital/private placements, strategic alliances/joint ventures, and licensing arrangements, as well as advising clients on day to day general business matters. He serves as a trusted legal advisor to senior management and boards of directors to assist clients in achieving their organizational objectives, while making certain to protect them legally.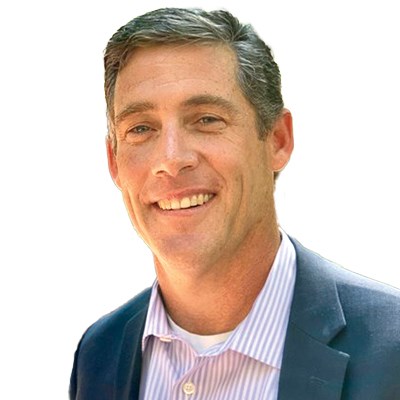 Kevin Barton
Senior Vice President
BankProv
---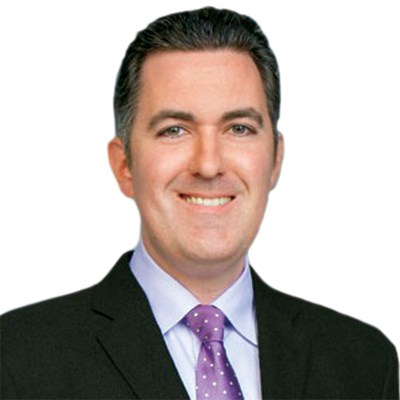 Daniel Blanchard
Member
Morse
---
Dan's practice is focused on guiding his clients, which range from emerging and middle-market companies, venture capital and private equity funds to family businesses and entrepreneurs, through corporate governance, strategic commercial transactions, equity and debt fundraising activities, and mergers and acquisitions. Dan's practice, although broad from a transactional perspective, focuses primarily on the technology and life sciences industries in the middle market.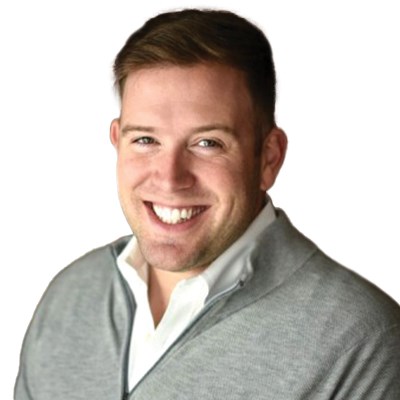 Joe Bonneau
Business Performance Advisor
Insperity
---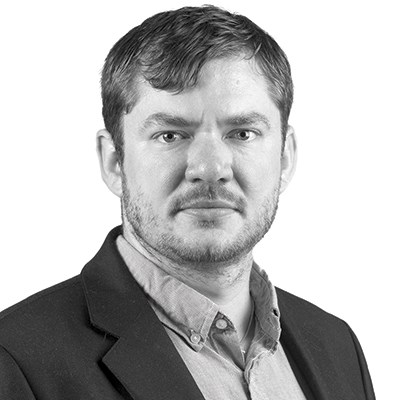 Ryan Boyko
CEO
Embark Veterinary
---
Ryan Boyko co-founded Embark in 2015 to combine dog genetic consumer insights with cutting-edge research so our canine companions can live healthier, longer lives. He is Embark's CEO. Embark gives dog owners the most actionable dog DNA test on the market and uses customer data while using their dog's information, with permission, to discover causes and potential cures for cancer, hip dysplasia, and more. Prior to founding Embark, Ryan developed a love for fieldwork and community science while earning a computer science BA from Harvard, a public health MS from Yale, and an ecology MS from UC Davis.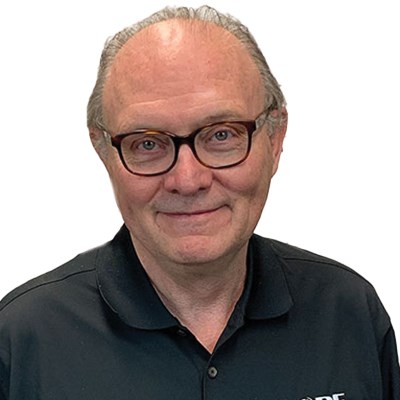 James Butler
CFO
Hope Global
---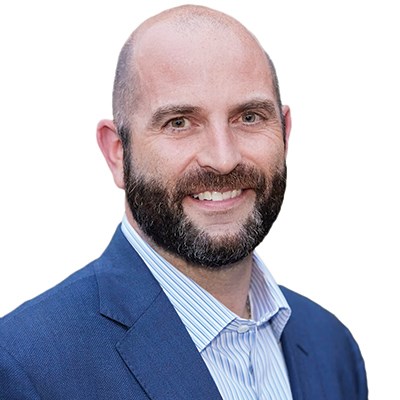 Christopher Caprio
CFO
Focus Technology Solutions, Inc.
---
Chris lends his 20+ years of experience in planning, forecasting, growth and operations for companies in numerous sectors including tech, energy & professional services. He has experience across all aspects of operations including finance, accounting, recruiting, HR, legal, tax & employee training. He has closed on more than a dozen small to mid-size acquisitions and helped lead three companies to successful exits. He has been a key contributor to various company's modernization, transformation and tremendous company growth. Recognized as an industry thought leader, Chris serves as Vice-President for the Financial Executives International (FEI) Boston Chapter and is a Co-Chair of The CFO Leadership Council Boston Chapter. He is a sought-after keynote speaker at industry events across the country.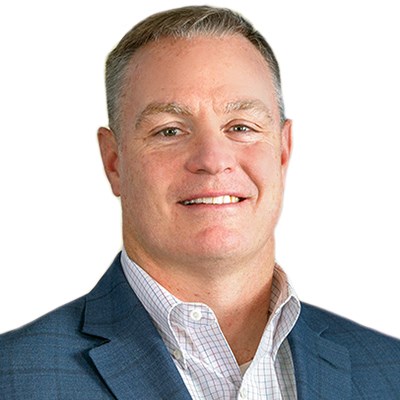 Matthew Carroll
General Partner
WestView Capital Partners
---
Matt joined WestView at its inception and has been active in private equity since 1995.
Prior to joining WestView, Matt was Head of Corporate Development for LogistiCare, a leading medical transportation cost containment services provider to the healthcare payor market. Previously, he served as an Associate at Triumph Capital Group, a Boston-based private equity firm and an analyst with the Acquisition/Private Capital Group at Dean Witter Reynolds, Inc.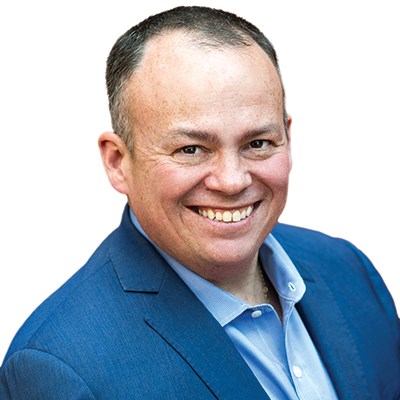 David Clayman
CEO & Wealth Advisor
Twelve Points Wealth Management
---
Dave Clayman's 25 years of experience allow him to help entrepreneurs, like himself, shift their personal financial discussions from really big numbers to surprisingly small ones... how many moments we have in life that take our breath away. Coordinated planning allows Dave's clients to measure their 3 key gaps...wealth, profit and value... and maximize their enjoyment of a life well planned.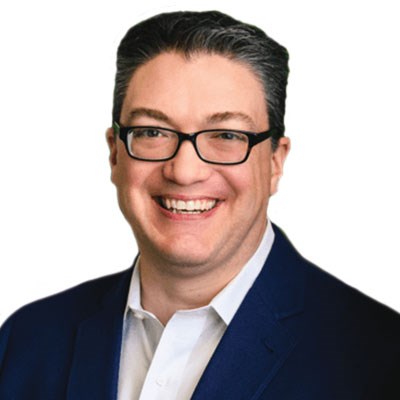 ---
Justin joined Anaqua in 2016 from Oliver Wyman where he was a partner advising private equity and corporate clients on growth and M&A initiatives involving software, information and services businesses. Prior to his leadership roles in strategy consulting, Justin worked in private equity, investment banking and corporate development and has experience working in the US, Europe and Asia.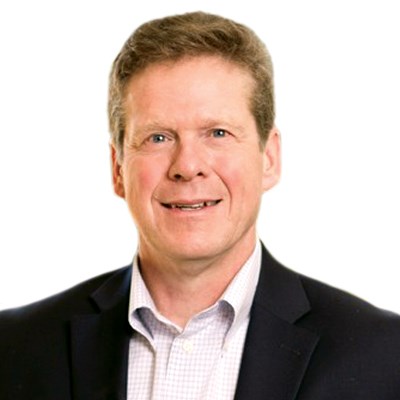 John Cushing
Partner
Goulston & Storrs
---
John is a corporate and securities lawyer who advises entrepreneurs, family offices, business owners and c-level executives on matters of business strategy, mergers and acquisitions, venture capital financing, joint ventures, strategic alliances, private placements and public offerings of debt and equity securities, SEC compliance, technology licensing, corporate governance, recapitalizations, executive compensation, business succession and corporate governance. Having spent several years in working in finance and business operations, John has a unique understanding of client's business and financial objectives. John works collaboratively with clients across a variety of industries, including high technology, consumer products, digital and print media, e-commerce and e-solutions, software development, information technology, life sciences, medical devices, pharmaceuticals, manufacturing, professional and financial services and alternative energy.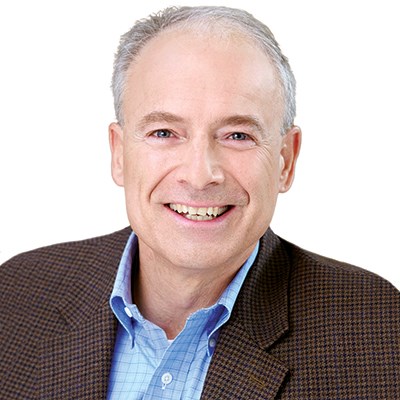 James DeLeo
Managing Partner
Gray, Gray & Gray, LLP
---
Jim DeLeo began his career at Gray, Gray & Gray over 30 years ago, and now serves as the Managing Partner. He founded the Transaction Advisory Services practice, works closely with many of the region's most prominent sources of capital, and hosts the firm's innovative quarterly DealMakers events that bring entrepreneurs, private equity professionals and operating businesses together to help facilitate transactions.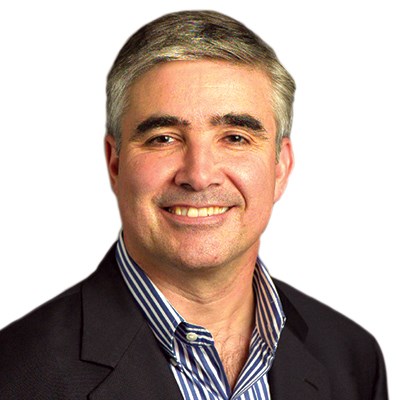 Tyler Drolet
Chief Financial Officer
Medisafe
---
Tyler is a strategically focused operating executive who drives finance, operations, and strategy for growth stage technology companies. Over the past 21 years, he has worked with six venture capital backed software and SaaS companies working with executive teams to accelerate performance, improve capital efficiency and drive to a sell-side exit.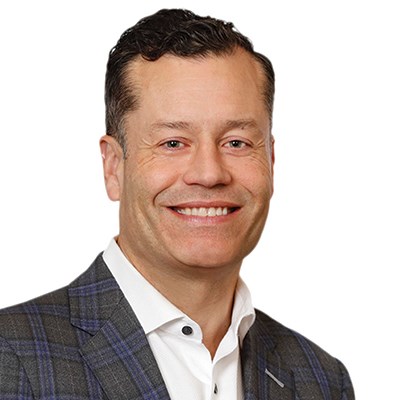 David Dunstan
Managing Director
Citizens Bank M&A Advisory
---
David co-founded Western Reserve Partners in 2004, which was acquired by Citizens in 2017, and has more than 25 years of experience advising middle market companies in mergers and acquisitions and capital raising across a wide range of industries. Prior to co-founding Western Reserve Partners, he was a Managing Director at KeyBanc Capital Markets and Manager of Consumer Investment Banking at McDonald Investments. David started his career at Ernst & Young, where he provided financial consulting and audit services to middle market companies.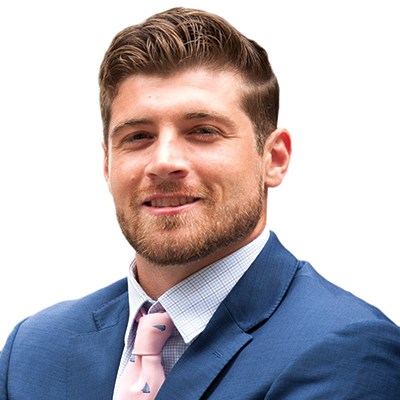 Olly Forrer
Senior Private Equity Professional
Independent Sponsor
---
Olly was the Principal on the Investment Team at Artemis. Olly worked across the full spectrum of Fund activities, including deal generation, investment strategy & thesis development, transaction lead, portfolio company lead and Limited Partner engagement. Olly joined Artemis from Canaccord Genuity, a global middle-market investment bank, where he spent three years as an Analyst and Associate focusing on technology M&A advisory. Prior to Canaccord, Olly worked at AGC Partners, a Boston-based investment bank, focusing on technology M&A advisory. Olly received his BS in Biochemistry and Molecular Biology (magna cum laude) from the University of Massachusetts at Amherst.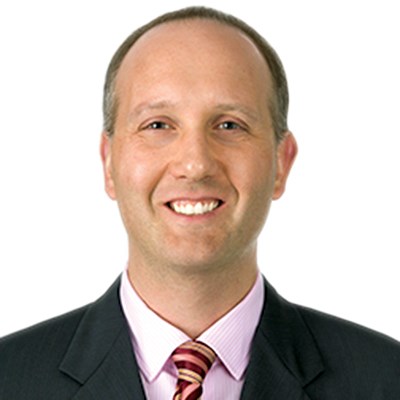 John Gardella
Shareholder / Attorney
CMBG3 Law
---
John Gardella is the Chair of CMBG3 Law's ESG and Environmental practice groups. He has 17 years of environmental litigation and compliance experience advising companies on risks associated with current and emerging environmental issues. He also consults with firms in the private equity, investment and banking spaces on environmental and chemical risks associated with the buy and sell sides of deals. He helps his clients see the risks that they are unaware of.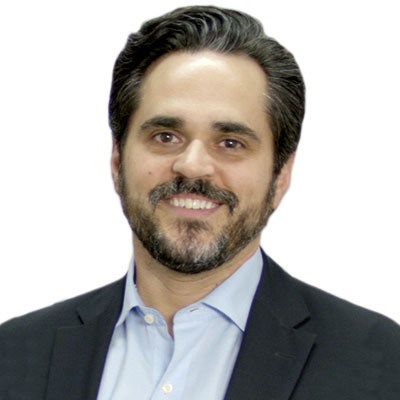 Michael Graffeo
Co-Founder & CEO
FluidForm
---
A senior executive with a proven track record in the commercialization of innovative medical technology, Mike is a results-oriented, decisive leader with a track record of successfully growing new businesses in both startup and growth organizations. Throughout his career, he has gained extensive experience translating highly complex devices and clinical data into successful businesses, both in the US and globally.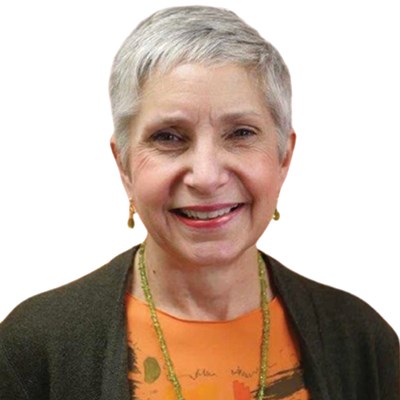 Karin A. Gregory, Esq.
Co-Founder & Managing Partner
Blue Highway Capital
---
Karin is a Co-Founder and Managing Partner of Blue Highway Capital. She has over 30 years of business experience as an attorney, executive and early stage investor. She spent five years as Vice President at Mass Ventures, an early stage socially responsible venture capital fund focused on urban and rural areas of Massachusetts.
Prior to co-founding Blue Highway, Karin served as Chair of CEI Ventures, a socially responsible impact private equity firm and served on the board of its parent company, Coastal Enterprises, Inc (CEI), a nonprofit lender and investor specializing in rural business and community development, financing and related policy. She serves on for-profit and non-profit boards throughout New England.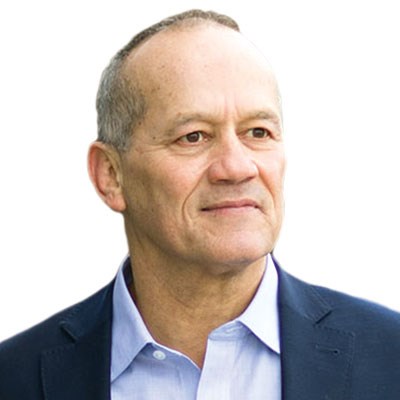 Dan Guglielmo
CEO
Mindful CEO
---
Dan is an executive coach, CEO peer-group facilitator, and the author and creator of MindfulCEO. He has coached many of Boston's most powerful CEOs, and his influence is rapidly spreading to high-potential leaders across the US and internationally.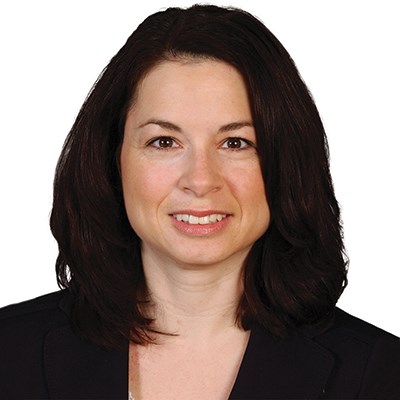 Lisa Haddad
Partner, Co-Chair Public M&A / Corporate Governance
Goodwin Procter LLP
---
Lisa Haddad is a partner and co-chair of the firm's Public M&A / Corporate Governance practice. She focuses on mergers and acquisitions, corporate governance, securities offerings, securities law compliance for public companies, and general corporate matters. Ms. Haddad has extensive experience in representing buyers, sellers and financial advisors in merger and acquisition transactions involving both public and private companies, especially in the life sciences and technology sectors. In this area, she has a special focus on public company mergers and acquisitions and other complex transactions involving public companies. Ms. Haddad also advises public companies on a wide variety of corporate and securities matters and represents public companies as general corporate and securities law counsel.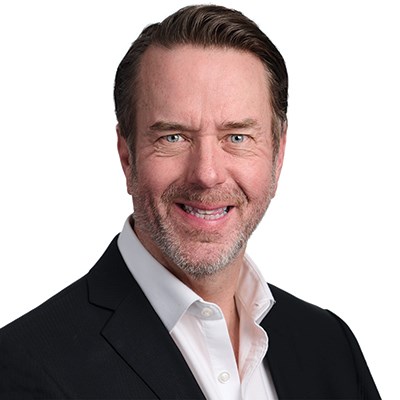 Robert Kershaw
Senior Vice President – Team Leader
Cambridge Savings Bank
---
Rob Kershaw is a Senior Vice President and Corporate Banking Team Leader at Cambridge Savings Bank. In his current role, he manages a team of five experienced Commercial Bankers as well as providing customized financial solutions for a diversified portfolio of corporate banking clients in Massachusetts.
Rob has over 25 years of professional experience in the banking and financial services industry at Cambridge Savings Bank, Rockland Trust, Boston Private Bank & Trust Company and Eastern Bank.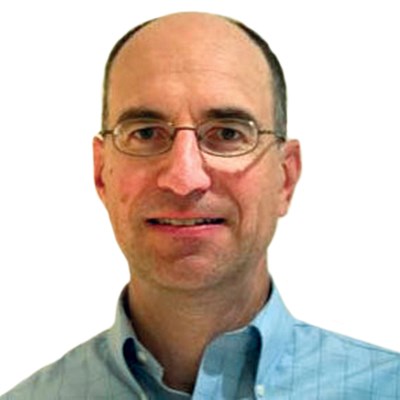 Ruben Klein
Principal
R. Klein Consulting LLC
---
Ruben is the founder of R. Klein Consulting LLC where he advises privately held companies on a variety of financial strategies. Most recently he was the President & CFO of TriWire Engineering Solutions, a provider of technical services to the telecommunications industry, where he led the sale of the company to a strategic buyer. Previously, Ruben was the CFO for several industrial companies, where he has managed over a dozen M&A transactions. Ruben's background also includes a successful career in corporate banking.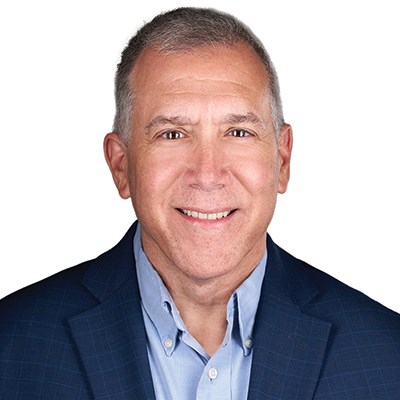 Slade Kobran
Managing Partner
Chief Outsiders, LLC
---
Slade is Chief Outsiders' Managing Partner focused exclusively on the Private Equity sector. Based in the Greater NYC area, he works closely with Private Equity Operating Partners and other value creators to quickly identify and engage the Chief Outsiders resources best suited to meet the needs of investors and portfolio company management alike. Slade is actively engaged in the Private Equity community through groups such as ACG and PEI, and has worked with dozens of PE firms and their portfolio companies over the last five years.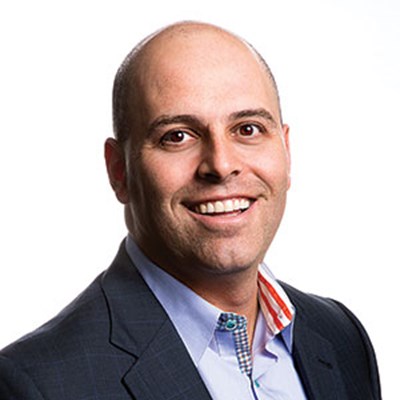 Lee M. Koury
Managing Partner
Smart Business Network Inc.
---
Lee is managing partner of Smart Business Network Inc., a national events, media and marketing company founded in 1989, primarily responsible for expanding the company's Aspire deal-making conference throughout the U.S. He plays a key role in establishing corporate policies and developing long-term strategy and growth plans. Previously, he founded and chaired the Growth Group at national law firm Arter & Hadden LLP (now Tucker, Ellis & West), which focused on working with middle-market and high-growth technology companies.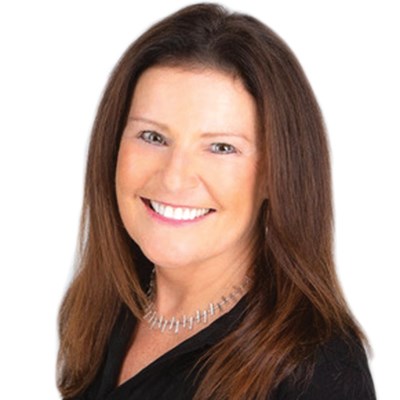 Nancy Babine Kucinski
Chair - Boston
Vistage Worldwide Inc.
---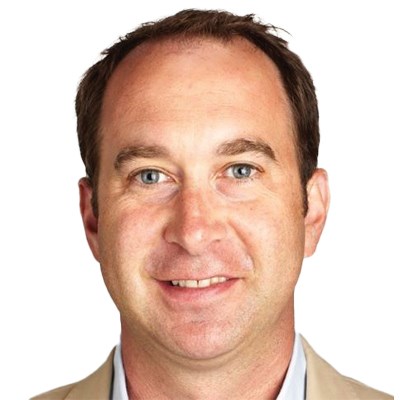 Russell LaMontagne
CEO
Boston Immune Technologies and Therapeutics (BITT)
---
Russell LaMontagne is co-founder and CEO of Boston Immune Technologies and Therapeutics a clinical stage biotechnology company developing antibodies for the treatment of cancers and autoimmune diseases.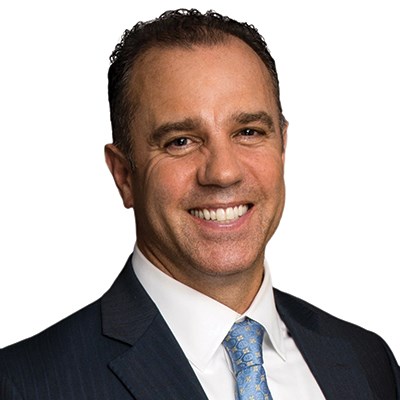 David MacKeen
CEO
Eliassen Group
---
Dave MacKeen Jr. has held leadership positions within the Technology Staffing industry for over two decades, including the roles of CFO and president, prior to becoming CEO of Eliassen Group in 2010. During his tenure as CEO, Dave has spearheaded tremendous company growth, working in collaboration with his team and utilizing a combination of organic and acquisitive tactics and strategies to stay aligned with changing staffing industry dynamics. Under Dave's leadership, Eliassen Group has completed its third private equity partnership, with the most recent being Stone Point Capital, positioning Eliassen Group to transformational growth as a leading national strategic consulting and talent solutions firm.
While at Eliassen Group, Dave has enjoyed significant achievements at the regional and national level, including the following:
Recognition from the Boston Business Journal as 2021's Citizens Middle Market Executive of the Year

Being featured on SIA's annual Staffing 100 North America list for six consecutive years
Additionally, Dave serves on several boards including the Bentley Executive Club, Endicott College Board of Advisors, the Greater Boston Chamber of Commerce, Van Noy Valor Foundation and Saint John's Prep Trustee Associate .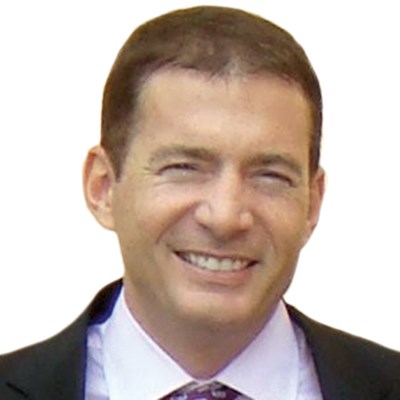 Peter McLoughlin
Executive Chairman
ARK National
---
Peter McLoughlin is the Executive Chairman of Ark Behavioral Health ("Ark" - ArkBH.com). Peter co-founded Ark in 2016. Ark has since evolved into a leading provider of addiction treatment services in Massachusetts offering the full continuum of in-patient and out-patient services to its customers and is currently expanding its footprint nationally.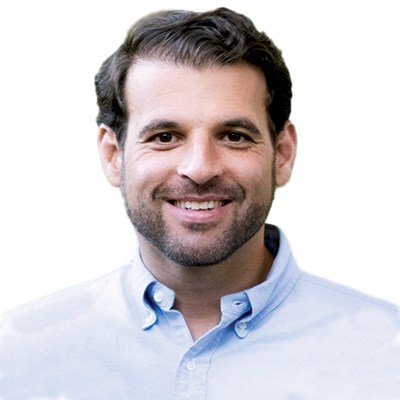 Robert Menn
Managing Director
Gemini Investors
---
Rob joined Gemini in 2007 and has helped complete over 25 transactions for the firm in a variety of industry sectors. He currently serves on the Board of Directors of 10 Gemini portfolio companies. Previously, he worked in the investment banking division at RBC Capital Markets where he focused on mergers and acquisitions, public equity financings, and private placements in the technology sector. Rob received his B.S. degree from Tufts University.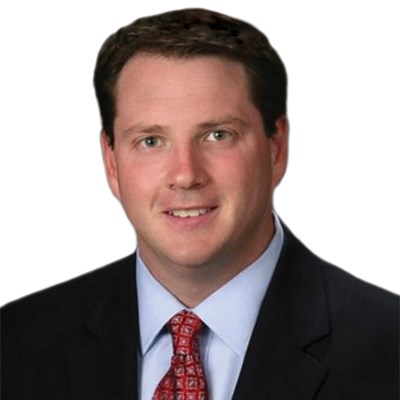 Marc Mingolelli
Private Equity Practice Leader, New England
HUB International
---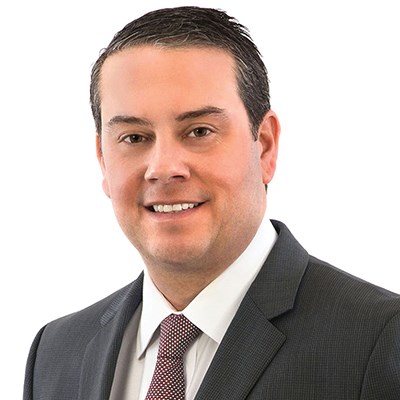 Brian Moore
Managing Partner, Boston Office
Nelson Mullins Riley & Scarborough LLP
---
Brian serves as managing partner for the firm's Boston office. He practices in the area of business law where he counsels privately and publicly held companies on corporate, finance, and securities law matters. Brian specializes in advising closely held businesses and larger companies in mergers and other business acquisitions, sales, and restructuring transactions. He also has venture capital experience, representing both emerging companies and investors.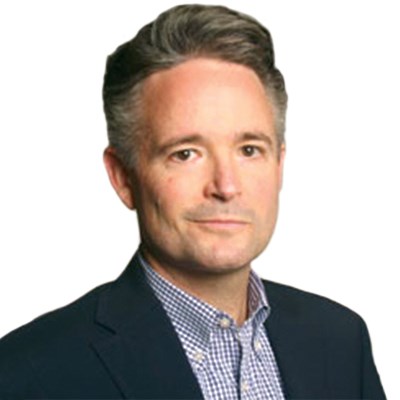 David Morris
Managing Partner
Pine Street Capital Partners
---
David joined Pine Street in 2008 and is a board member on Pine Street portfolio companies Renovation Brands, Artful Home, Artifact Uprising, Atlas Devices, Boutique Brands, Seattle Coffee Gear, Taylor Stitch, and Ironwork Brands. Previously, he worked at Citizens Capital, the mezzanine and private equity group for Citizens Financial Group, Mainspring Communications, and BankBoston. He is a graduate of Babson College (BS and MBA).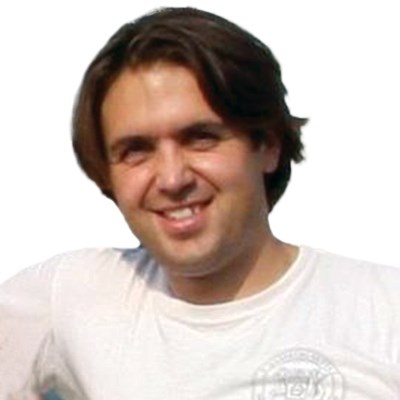 Ayr Muir
Founder & CEO
Clover Food Lab
---
Ayr Muir is the Founder and CEO of Clover Food Lab, a nationally recognized restaurant company operating 12 restaurants in the Greater Boston Area. Clover seeks to help meat lovers become vegetable lovers. For the average American eating a meal without meat is the most dramatic step that can be taken to address global warming. Starting with a food truck in 2008, and opening his first restaurant in 2011, Muir has built a passionate base of customers, 90% of whom are not vegetarian. Clover sources an unprecedented amount of its menu from regional suppliers and helps improve the health of its customers with nutritionally conscious options.
Before Clover Ayr worked at McKinsey and Company ('04-08) advising the CEOs and CMOs of the world's top consumer and retail companies. Prior to that he worked with Patagonia ('04) on marketing. Ayr holds an MBA from HBS ('04), a Bachelor of Science, and Master of Science from MIT ('00, '01)
Kerry Muse
Business Development Director
Windjammer Capital Investors
---
Kerry has over 20 years of private equity experience. She joined Windjammer in 2016 and is primarily responsible for sourcing and evaluating investment opportunities, identifying potential acquisition targets for Windjammer's existing portfolio companies, maintaining existing deal intermediary relationships, and identifying and establishing new relationships.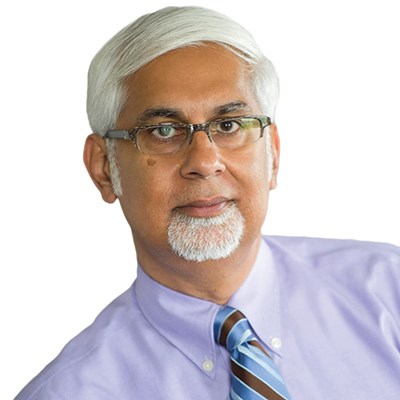 Vinit Nijhawan
Managing Director
MassVentures
---
Vinit Nijhawan is a strategic visionary who has conceived and built several technology organizations that have been acquired by companies such as Boeing, Motorola and Qualcomm. He is an admired leader and mentor who has built or inherited and then effectively managed several high-performance teams. He has worked in many industries: computing, aerospace, logistics, supply chain, manufacturing, telecommunications, medical devices, biopharma, synthetic biology, advanced materials, etc. Vinit is an empathetic and collaborative team member and stays connected with all his past supervisors, mentors and many of his former employees and students.
In 2008, Vinit intentionally pivoted his career from technology entrepreneur and CEO, to helping other entrepreneurs with a special focus on academia. He began teaching Entrepreneurship at Boston University and subsequently led the Office of Technology Development from 2010-2016 (he published a peer reviewed paper on that experience: Maximize Collisions, Minimize Friction). In this role, Vinit participated in several BU committees and organizations, such as the BUildLab, Faculty Innovation Network, Conflict of Interest Committee, Coulter Translational Program, Fraunhofer Grants, CTSI and on the board of the National Academy of Inventors. Additionally, he has represented BU on several boards and business plan/grant review panels.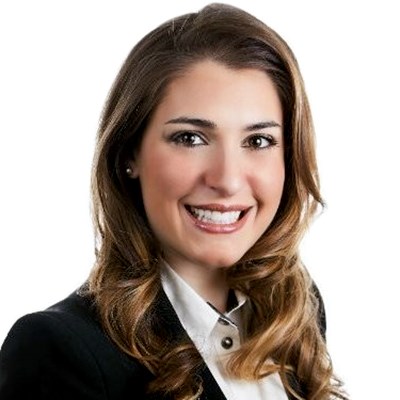 Samantha Ory
General Partner
Ouroboros Group
---
Samantha is a General Partner with Private Equity firm Ouroboros Group, which invests in Consumer, Healthcare and the Manufacturing and Distribution spaces. Prior to Ouroboros Samantha was on the investment team at Generation Equity Capital and has been active in sourcing, evaluating and executing on investment opportunities as well as developing investment theses across various sectors. Prior to joining Generation, Samantha was at Corporate Fuel Advisors where she advised clients on a variety of M&A and financing transactions.
Prior experience includes working at a start-up quant hedge fund as an algorithm/back tester and Capital Markets at Morgan Stanley with a focus on the consumer sector. Samantha received her BBA in Design & Management, Summa Cum Laude, from Parsons The New School For Design. Most recently, she received an MBA from Brandeis University where she graduated top 5% with a concentration in Finance & Economics and a minor in Social Policy.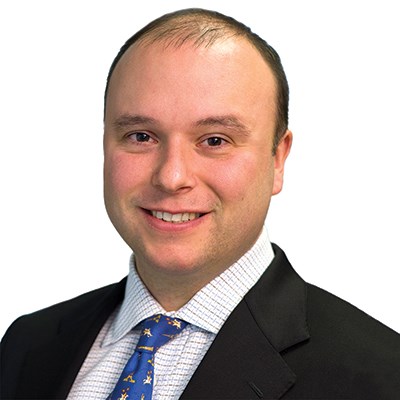 Jared Paquette
Managing Partner
Conanicut Capital
---
Jared B. Paquette is the founding, managing partner of Conanicut Capital. Conanicut Capital is a lower-middle market private equity firm focused on the business services sector with backing from family offices. Prior to founding Conanicut Capital, Mr. Paquette was a senior investment professional at Bunker Hill Capital, a lower-middle market private equity firm based in Boston and San Diego, for ten years where he sourced, executed, and managed private equity investments. Mr. Paquette was formerly a member of the board of Taos Mountain LLC, Rizing LLC, Dyno LLC, and ASPEQ Heating Group LLC.
Previously, Mr. Paquette was an investment professional at Nautic Partners ($4.2B AUM) and Weston Presidio ($3.3B AUM) where he focused on investing in middle market companies in a broad range of industries. Mr. Paquette also worked as an associate in the mergers and acquisitions groups of RBC Capital Markets and Tucker Anthony. Mr. Paquette holds an AB from Bowdoin College and a MBA from the University of Chicago Booth School of Business.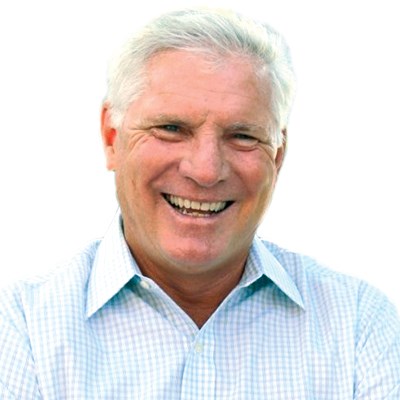 Bryan Pearce
Managing Director
Lighthouse Perspectives
---
Bryan has spent his career advising, guiding and recognizing innovation-driven high-growth entrepreneurs in the US and internationally including advice on growth strategies, accessing capital, transactions and alliances and entrepreneurial community building. Bryan was the Global Leader of Entrepreneurship for EY until retiring in June 2019. As part of that role, Bryan led the EY Entrepreneur Of The Year awards globally and captured his insights in the book, "Daring To Compete" published by Wiley. Today, Bryan assists a number of private companies with strategic planning and sits on Advisory Boards.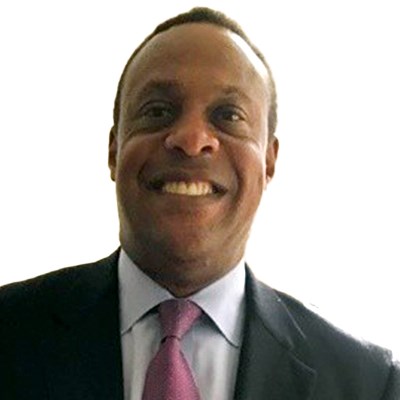 Steve Pryor
Managing Director; Regional Executive
Alex. Brown, a Division of Raymond James
---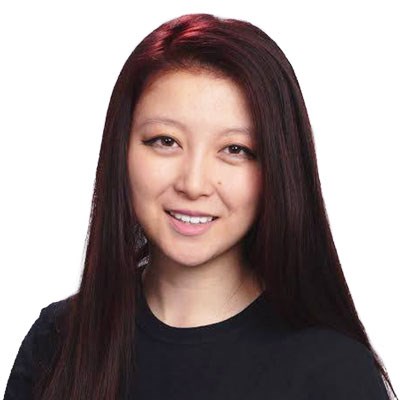 Christina Qi
CEO
Databento
---
Christina Qi is the CEO of Databento, an on-demand market data platform. She formerly founded Domeyard LP, a hedge fund focused on high frequency trading (HFT) that traded up to $7.1 billion USD per day. Failing to earn a job offer after a Wall Street internship, Christina started Domeyard from her dorm room with $1000 in savings, about 9 years ago. Her fund was a tiny minnow amongst the tigers of the hedge fund world, but after Michael Lewis's Flash Boys came out in 2014 and HFT firms hid from the spotlight, Domeyard accidentally found itself in the center of the ring.
Over the next decade, her company's story was featured on the front page of Forbes and Nikkei, and quoted in the Wall Street Journal, Bloomberg, CNN, NBC, and the Financial Times as a result of the controversy and fascination with HFT. By a series of accidents, Christina became a voice in her industry, contributing to the World Economic Forum's research on AI in finance, guest lecturing at dozens of universities, and teaching Domeyard's case study at Harvard Business School. She is grateful to be able to open up about her mistakes, and to help people turn failures into opportunities.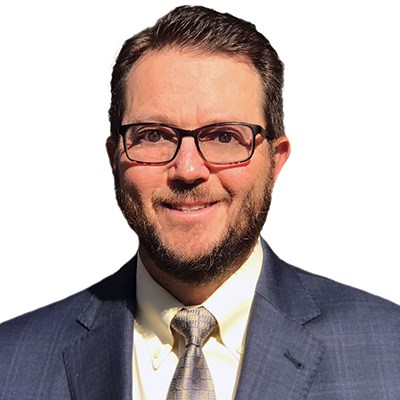 Christopher Riley
CEO
United Cutwater
---
Christopher Riley has more than 30 years' experience owning and operating over a dozen businesses in 10 different industries. His personal experiences buying and selling businesses, negotiating transactions with dozens of accountants, attorneys and other professionals, combined with his investment banking work in New York, causes his M&A transactions hit optimum values where the industry lets business owners leave 20%-30% exit value on the table.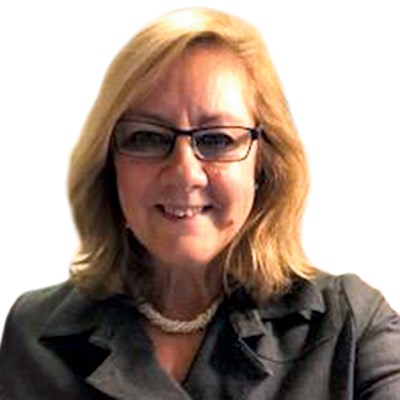 Lynn Schade
Senior Vice President & Regional Manager
Middlesex Savings Bank
---
Lynn Schade is an experienced, cash flow banker in the Commercial Banking group at Middlesex Savings Bank. She is focused on working with middle market companies throughout New England providing acquisition finance, equity recaps and sponsor finance.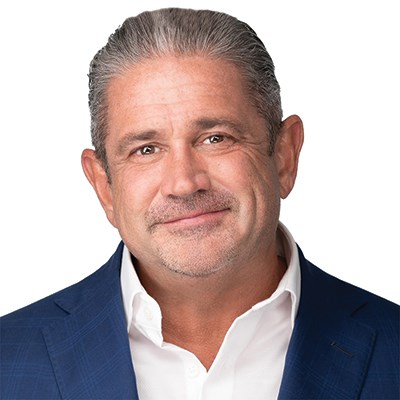 Brian Schiebel
SVP, Resident Sales Director
Aon
---
Brian Schiebel is the Resident Director of the Aon office in New England. He is responsible for all new business in the region across with a specific focus on private equity portfolio solutions across risk, human capital and technology. Aon identifies opportunities to enhance your returns and improve your balance sheet. From designing new solutions tailored to your specific needs, to conducting diagnostics on your portfolio assets and human capital structure, to identifying and mitigating cyber threats, Aon helps you efficiently and effectively manage risks across your portfolio companies.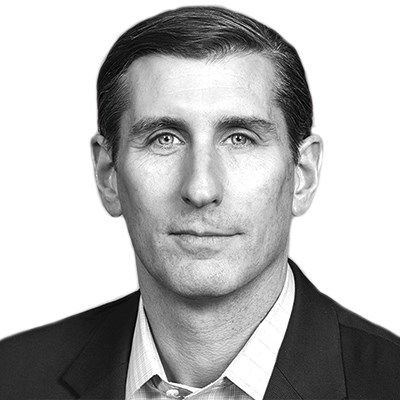 Lewis Segall
Partner, Corporate Department Director
Sullivan & Worcester
---
Lew is the director of Sullivan's Corporate Department in Boston. His practice is focused on a number of transactional areas. He regularly represents public and private companies in equity and debt financings, joint ventures, domestic and international mergers and acquisitions, and general corporate matters. Lew also represents financial institutions in secured and unsecured credit facilities. His clients consist of major financial institutions, private equity groups, family-owned businesses, family offices and other investors, as well as emerging and established companies engaged in a variety of industries, including renewable energy, advertising, health care, communications, manufacturing and software.
Daniel Singer
President & CEO
Robison Energy
---
Daniel began his professional career with the Pepsi Cola Company where he worked in a variety of positions and concluded his tenure at Pepsi in 1996 in the position of Manager of Labor Relations for North American operations. In 1996 Daniel joined his family at Robison as Vice President of Operations and is currently CEO and President. Since his arrival, Robison has expanded its services to include natural gas supply and service, electricity supply, air conditioning, home performance services, duct cleaning, as well as mold testing and remediation. Robison now employs over 200 people and serves over 24,000 homes and businesses throughout the New York metro area. Daniel is a member of the Executive Committee of the Empire State Energy Association. In addition to his duties at Robison, Daniel serves on the board of Feeding Westchester as well as the Westchester Business division of the United Jewish Appeal. Daniel, his wife Jill, and their three children live in White Plains, NY.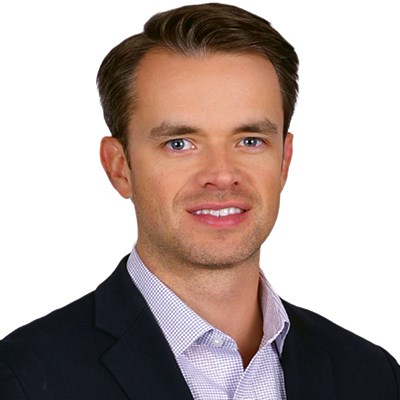 Sean Sullivan
Vice President
Copley Equity Partners
---
Sean joined Copley in 2019 and is currently a Vice President based in Copley's Boston office. Sean is responsible for deal sourcing, deal execution, and portfolio company management. Prior to Copley, Sean worked at a number of private equity firms including SFW Capital, WestView Capital, and Century Equity Partners. Prior to entering private equity, Sean worked at Barclays Capital in the Investment Banking Group in New York City.
Sean earned a B.S. in Finance and B.A. in History from Boston College and an MBA from the Kellogg School of Management at Northwestern University. Sean also graduated with honors from Belmont Hill School.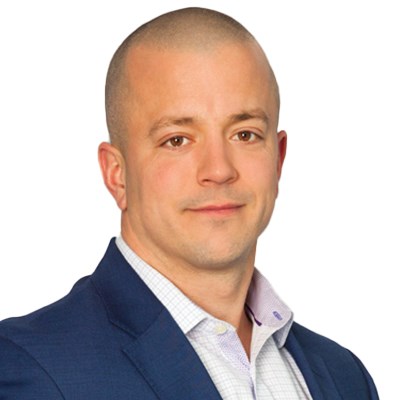 John E. Surrette, Jr.
Partner, Director of Private Equity & Venture Capital Services Group
KLR
---
John Surrette Chairs KLR's Private Equity and Venture Capital Services Group. He has over 20 years of experience working with middle market and lower middle market companies. His focus is on providing audit and compliance services to Private Equity and Venture Capital firms and their funds as well as transaction advisory services to other financial and strategic sponsors investing in middle market companies. John partners with a diverse audit and consulting client base and has extensive experience working with companies in the manufacturing, distribution, renewable energy, technology enabled services and healthcare industries.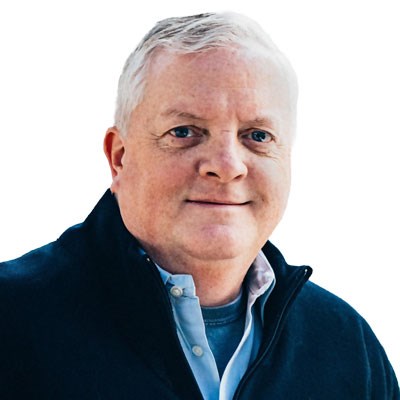 Mark Tedford
Managing Director
Valley Ridge Investment Partners
---
Mark is the Co-Founder and Managing Director of a lower middle market private equity firm investing in industrial products and services businesses with $5 - 15mm in EBITDA. Currently have two portfolio acquisitions completed and seeking new platform investment opportunities. Background in growth strategy development and execution with a strong foundation in driving profitable earnings and creating enterprise value. Recent experience in large market public and privately held financial services firms.
Prior experience in privately held small and middle market firms across industries including industrial manufacturing, high technology and consumer products. Functional expertise in strategy development, strategic planning, transformation program management, stakeholder alignment and performance improvement.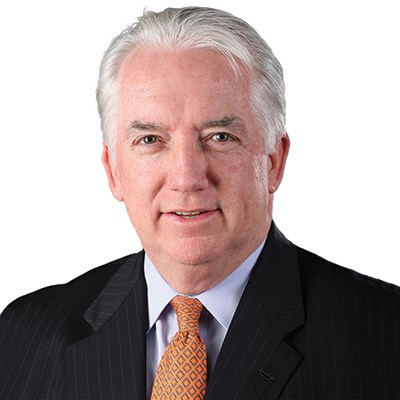 Phillip Thomas
Founder & CEO
Boston Business Group, LLC
---
With over 25 years of experience as a public/private company CEO, Phillip has experienced many of the challenges inherent in navigating the difficult process of creating, growing, and sustaining a profitable enterprise. His business experience includes serving as the CEO of several successful high-tech manufacturing firms and CEO leadership roles at several high-tech public companies. During his career, he was twice a finalist in the E&Y Entrepreneur of the Year program.
Currently, he is also involved with improving enterprise value and leadership performance with several private company clients. One of his most successful roles is that of turning around under-performing companies and helping Owners exit at maximum company valuations.
Prior to his business career, Phil served for ten years as a Naval Intelligence Officer earning consistent top 1% performance reports, selection for early promotion, and other honors.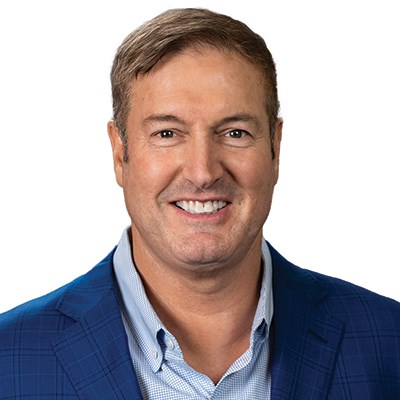 Mike Tucci
CEO & Co-Founder
Lexington Wealth Management
---
Mike is committed to offering clients a memorable approach to wealth management by personally engaging with them and taking a holistic view of their needs. His 35-plus years of experience as a CPA, entrepreneur, and devoted and involved family man gives him the personal insight to know how wealth can impact people, and what kind of service will help bring the most value.