Committee
Chairman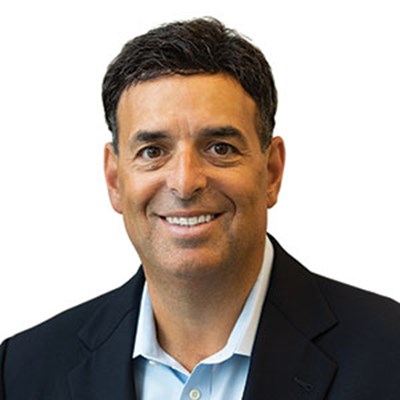 Fred Koury
President & CEO
Smart Business Network
---
Fred co-founded Smart Business Network in 1989 with a single publication in Cleveland, Ohio. In the years since, he has built the company into a leading multimedia and content marketing business providing print and digital marketing services to a national client base.
---
Host Committee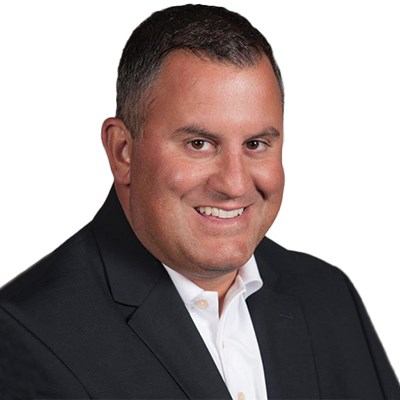 William Adams
CEO
ACS Services Inc.
---
I focus on ensuring that ACS makes good on the value proposition we offer to our clients. I am also responsible for growing our business, recruiting and retaining top-notch talent, and building a culture that supports our objectives by empowering our clients to use technology to achieve their goals.
ACS was founded by my father, William Adams, Sr., in 1985. I joined him in a marketing and business development role shortly after attending Plymouth State University in New Hampshire, where I studied business. In 2018, I acquired ACS from my Dad. I am proud of the legacy we have built for providing clients with unparalleled Managed-IT support and this success is reflected in the testimonials our clients freely provide and in our industry-leading client satisfaction and retention rates. It also is reflected in the honors we have received, like inclusion in the Inc. 5,000 and the CRN Fast Growth 100 – which recognize America's fastest-growing companies. Looking to the future, we expect to grow even further. To that end, we utilize the Entrepreneurial Operating System (EOS) to manage ACS and I am an active member of Vistage, a group of executive-level leaders who provide each other with support and advice as we pursue our unique business objectives.
Over the years, ACS has evolved from a simple provider of computer technical support to one of the leading and most sophisticated providers of Managed-IT services in the Northeast. My interest in Managed-IT developed in the late 1990s when one of our clients, a private equity firm that managed assets worth billions of dollars, engaged us to become their external IT department. From there, in 2005, I attended the IPED Accelerated Master's Program, where I learned that ACS was ahead of the curve in our sector by operating as a Managed Services Provider (MSP). This caused us to shift our business model and focus on providing Managed-IT services as our core business offering. Today, we provide Managed-IT services to companies with as few as 20 employees and as many as 500.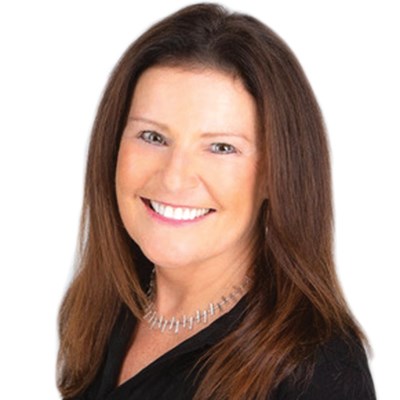 Nancy Babine Kucinski
Chair - Boston
Vistage Worldwide Inc.
---
Harry Banks
Operating Partner
Everlane Equity Partners
---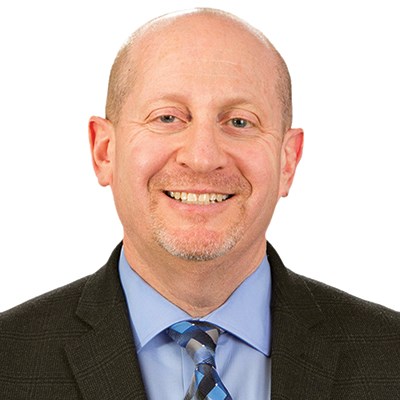 David Barbash
Managing Partner - Boston
ArentFox Schiff
---
David Barbash is the Managing Partner of the Boston Office and member of the Corporate and Securities Group of Arent Fox LLP, a full service national law firm of over 450 attorneys across five offices: Washington, New York, Boston, Los Angeles and San Francisco. In addition to serving as the Managing Partner of the Boston Office, David is a member of the Firm's Executive Committee, Co-Manager of the firm-wide Business Department and Co-Chair of the Firm's Venture Capital and Emerging Business Industry Group.
David's practice is focused on representing companies ranging from early stage to more mature family owned and venture backed companies in such areas as mergers and acquisitions, venture capital/private placements, strategic alliances/joint ventures, and licensing arrangements, as well as advising clients on day to day general business matters. He serves as a trusted legal advisor to senior management and boards of directors to assist clients in achieving their organizational objectives, while making certain to protect them legally.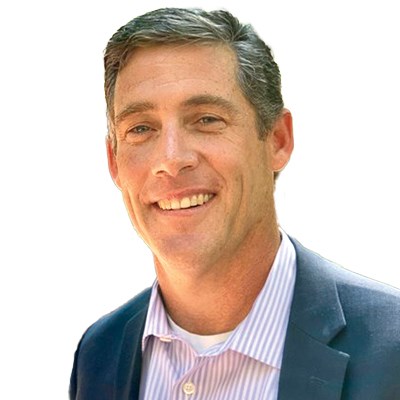 Kevin Barton
Senior Vice President
BankProv
---
Howard Brodsky
Founder & Chairman
CCA Global
---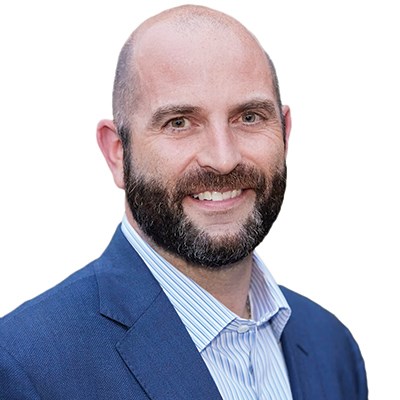 Christopher Caprio
CFO
Focus Technology Solutions, Inc.
---
Chris lends his 20+ years of experience in planning, forecasting, growth and operations for companies in numerous sectors including tech, energy & professional services. He has experience across all aspects of operations including finance, accounting, recruiting, HR, legal, tax & employee training. He has closed on more than a dozen small to mid-size acquisitions and helped lead three companies to successful exits. He has been a key contributor to various company's modernization, transformation and tremendous company growth. Recognized as an industry thought leader, Chris serves as Vice-President for the Financial Executives International (FEI) Boston Chapter and is a Co-Chair of The CFO Leadership Council Boston Chapter. He is a sought-after keynote speaker at industry events across the country.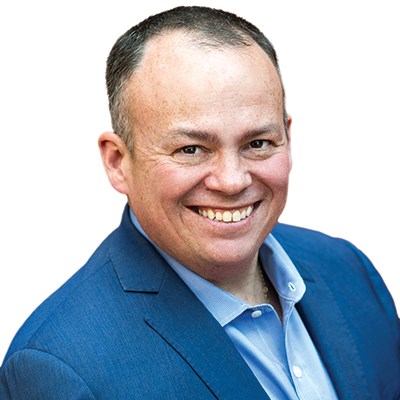 David Clayman
CEO & Wealth Advisor
Twelve Points Wealth Management
---
Dave Clayman's 25 years of experience allow him to help entrepreneurs, like himself, shift their personal financial discussions from really big numbers to surprisingly small ones... how many moments we have in life that take our breath away. Coordinated planning allows Dave's clients to measure their 3 key gaps...wealth, profit and value... and maximize their enjoyment of a life well planned.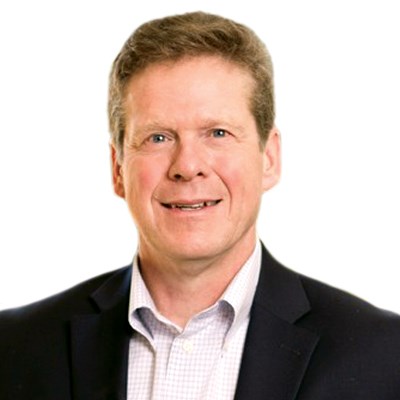 John Cushing
Partner
Goulston & Storrs
---
John is a corporate and securities lawyer who advises entrepreneurs, family offices, business owners and c-level executives on matters of business strategy, mergers and acquisitions, venture capital financing, joint ventures, strategic alliances, private placements and public offerings of debt and equity securities, SEC compliance, technology licensing, corporate governance, recapitalizations, executive compensation, business succession and corporate governance. Having spent several years in working in finance and business operations, John has a unique understanding of client's business and financial objectives. John works collaboratively with clients across a variety of industries, including high technology, consumer products, digital and print media, e-commerce and e-solutions, software development, information technology, life sciences, medical devices, pharmaceuticals, manufacturing, professional and financial services and alternative energy.
Kim Davis
Managing Director
Bernstein
---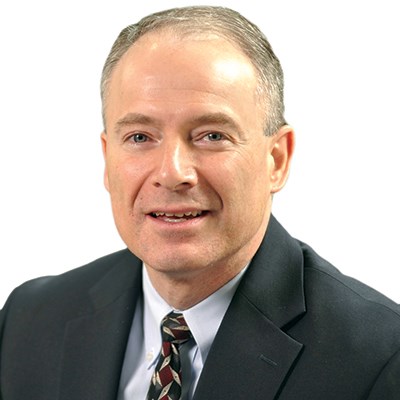 James DeLeo
Managing Partner
Gray, Gray & Gray, LLP
---
Jim DeLeo began his career at Gray, Gray & Gray over 30 years ago, and now serves as the Managing Partner. He founded the Transaction Advisory Services practice, works closely with many of the region's most prominent sources of capital, and hosts the firm's innovative quarterly DealMakers events that bring entrepreneurs, private equity professionals and operating businesses together to help facilitate transactions.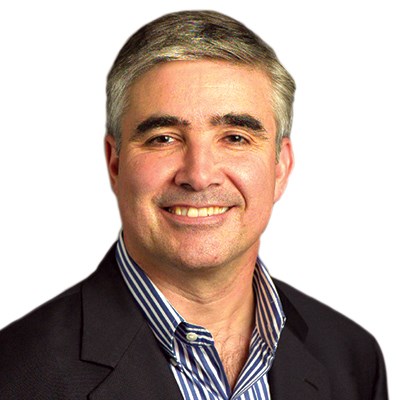 Tyler Drolet
Chief Financial Officer
Medisafe
---
Tyler is a strategically focused operating executive who drives finance, operations, and strategy for growth stage technology companies. Over the past 21 years, he has worked with six venture capital backed software and SaaS companies working with executive teams to accelerate performance, improve capital efficiency and drive to a sell-side exit.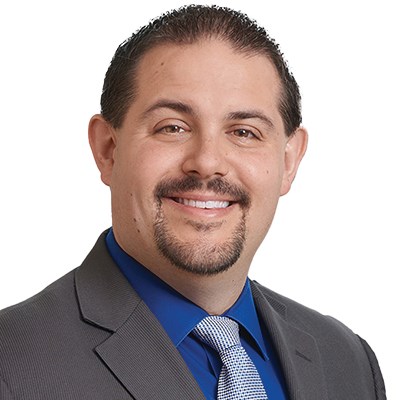 Joshua French
Partner
Nutter McClennen & Fish
---
Joshua French is a partner in Nutter's Corporate Department. He advises clients on mergers and acquisitions in a wide range of industries, including technology, healthcare, and life sciences. Josh regularly presents on M&A, financing, corporate law, and equity topics. He earned his J.D., magna cum laude, from Boston College Law School and his B.A. from Duke University.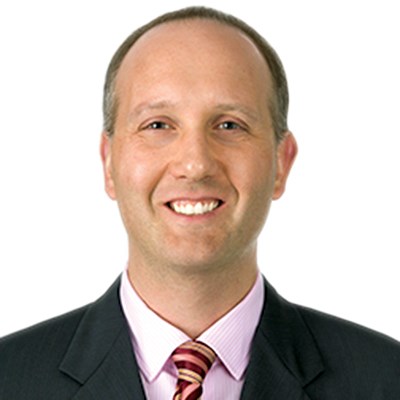 John Gardella
Shareholder / Attorney
CMBG3 Law
---
John Gardella is the Chair of CMBG3 Law's ESG and Environmental practice groups. He has 17 years of environmental litigation and compliance experience advising companies on risks associated with current and emerging environmental issues. He also consults with firms in the private equity, investment and banking spaces on environmental and chemical risks associated with the buy and sell sides of deals. He helps his clients see the risks that they are unaware of.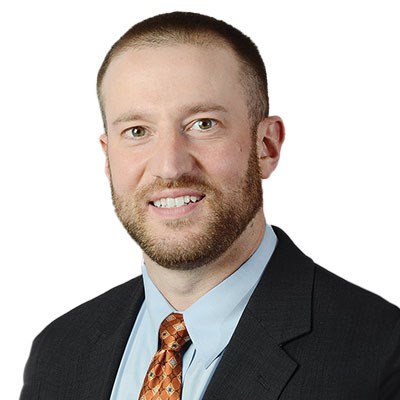 Ben Gredler
SVP, Sr. Relationship Manager
Bank of America
---
Ben Gredler is a Senior Relationship Manager for the Boston Metro West market in Commercial Banking at Bank of America. He leads a team of specialists focused on understanding each client's unique needs to deliver strategic financial guidance and solutions. Ben's mission is to help local companies thrive by achieving their business goals. Recently Ben has taken on the job of leading the emerging growth initiative locally at the bank working with entrepreneurs and investors in the ESG, E-Commerce & Technology industries.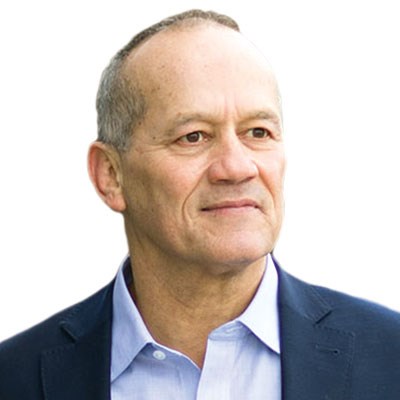 Dan Guglielmo
CEO
Mindful CEO
---
Dan is an executive coach, CEO peer-group facilitator, and the author and creator of MindfulCEO. He has coached many of Boston's most powerful CEOs, and his influence is rapidly spreading to high-potential leaders across the US and internationally.
Janak Joshi
CDO
State of Massachusetts
---
Paul Karger​
Managing Partner
TwinFocus Real Estate Partners
---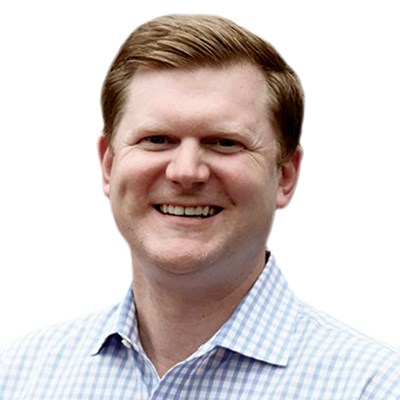 Sean Kelley
Managing Director, Business Development
Gridiron Capital
---
At Gridiron Capital, Sean focuses on developing new business partnerships, marketing, communicating with business owners, and managing investment sourcing and exit planning. Prior to joining Gridiron Capital, Sean served as vice president at BB&T Capital Markets in Richmond, Virginia. His responsibilities at BB&T included executing mergers and acquisitions advisory for middle-market businesses, as well as establishing and strengthening business development relationships with middle-market investors. Earlier in his career, Sean worked at Credit Suisse and Deutsche Bank.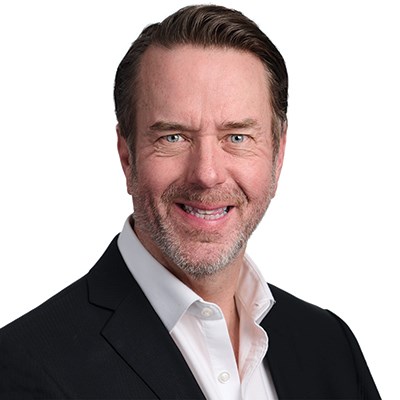 Robert Kershaw
Senior Vice President – Team Leader
Cambridge Savings Bank
---
Rob Kershaw is a Senior Vice President and Corporate Banking Team Leader at Cambridge Savings Bank. In his current role, he manages a team of five experienced Commercial Bankers as well as providing customized financial solutions for a diversified portfolio of corporate banking clients in Massachusetts.
Rob has over 25 years of professional experience in the banking and financial services industry at Cambridge Savings Bank, Rockland Trust, Boston Private Bank & Trust Company and Eastern Bank.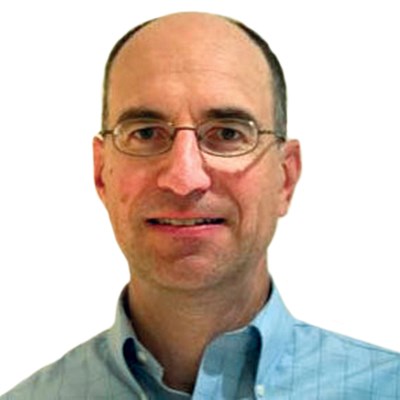 Ruben Klein
Principal
R. Klein Consulting LLC
---
Ruben is the founder of R. Klein Consulting LLC where he advises privately held companies on a variety of financial strategies. Most recently he was the President & CFO of TriWire Engineering Solutions, a provider of technical services to the telecommunications industry, where he led the sale of the company to a strategic buyer. Previously, Ruben was the CFO for several industrial companies, where he has managed over a dozen M&A transactions. Ruben's background also includes a successful career in corporate banking.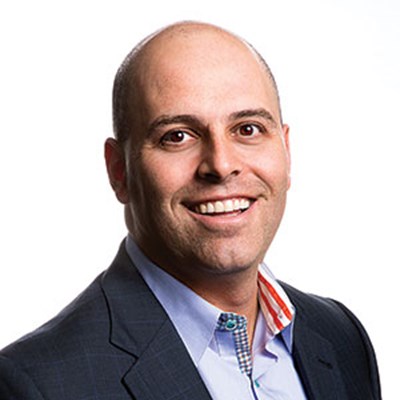 Lee M. Koury
Managing Partner
Smart Business Network Inc.
---
Lee is managing partner of Smart Business Network Inc., a national events, media and marketing company founded in 1989, primarily responsible for expanding the company's Aspire deal-making conference throughout the U.S. He plays a key role in establishing corporate policies and developing long-term strategy and growth plans. Previously, he founded and chaired the Growth Group at national law firm Arter & Hadden LLP (now Tucker, Ellis & West), which focused on working with middle-market and high-growth technology companies.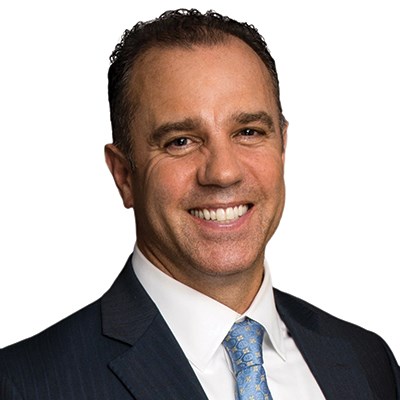 David MacKeen
CEO
Eliassen Group
---
Dave MacKeen Jr. has held leadership positions within the Technology Staffing industry for over two decades, including the roles of CFO and president, prior to becoming CEO of Eliassen Group in 2010. During his tenure as CEO, Dave has spearheaded tremendous company growth, working in collaboration with his team and utilizing a combination of organic and acquisitive tactics and strategies to stay aligned with changing staffing industry dynamics. Under Dave's leadership, Eliassen Group has completed its third private equity partnership, with the most recent being Stone Point Capital, positioning Eliassen Group to transformational growth as a leading national strategic consulting and talent solutions firm.
While at Eliassen Group, Dave has enjoyed significant achievements at the regional and national level, including the following:
Recognition from the Boston Business Journal as 2021's Citizens Middle Market Executive of the Year

Being featured on SIA's annual Staffing 100 North America list for six consecutive years
Additionally, Dave serves on several boards including the Bentley Executive Club, Endicott College Board of Advisors, the Greater Boston Chamber of Commerce, Van Noy Valor Foundation and Saint John's Prep Trustee Associate .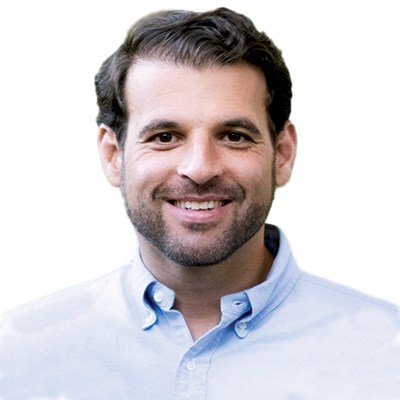 Robert Menn
Managing Director
Gemini Investors
---
Rob joined Gemini in 2007 and has helped complete over 25 transactions for the firm in a variety of industry sectors. He currently serves on the Board of Directors of 10 Gemini portfolio companies. Previously, he worked in the investment banking division at RBC Capital Markets where he focused on mergers and acquisitions, public equity financings, and private placements in the technology sector. Rob received his B.S. degree from Tufts University.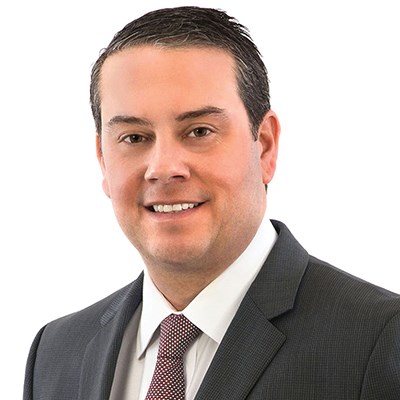 Brian Moore
Managing Partner, Boston Office
Nelson Mullins Riley & Scarborough LLP
---
Brian serves as managing partner for the firm's Boston office. He practices in the area of business law where he counsels privately and publicly held companies on corporate, finance, and securities law matters. Brian specializes in advising closely held businesses and larger companies in mergers and other business acquisitions, sales, and restructuring transactions. He also has venture capital experience, representing both emerging companies and investors.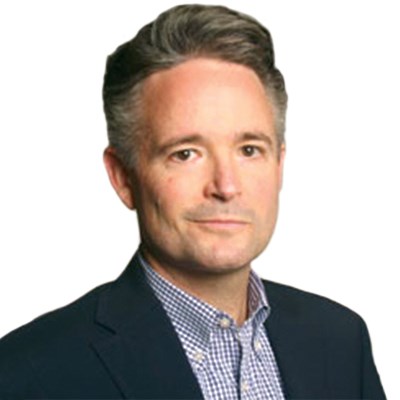 David Morris
Managing Partner
Pine Street Capital Partners
---
David joined Pine Street in 2008 and is a board member on Pine Street portfolio companies Renovation Brands, Artful Home, Artifact Uprising, Atlas Devices, Boutique Brands, Seattle Coffee Gear, Taylor Stitch, and Ironwork Brands. Previously, he worked at Citizens Capital, the mezzanine and private equity group for Citizens Financial Group, Mainspring Communications, and BankBoston. He is a graduate of Babson College (BS and MBA).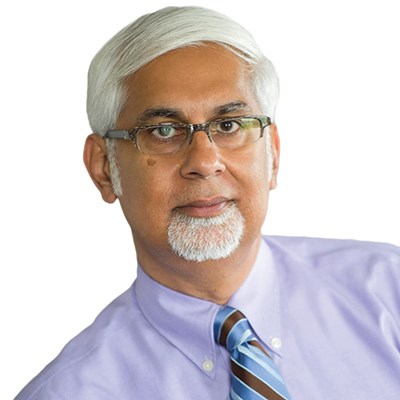 Vinit Nijhawan
Managing Director
MassVentures
---
Vinit Nijhawan is a strategic visionary who has conceived and built several technology organizations that have been acquired by companies such as Boeing, Motorola and Qualcomm. He is an admired leader and mentor who has built or inherited and then effectively managed several high-performance teams. He has worked in many industries: computing, aerospace, logistics, supply chain, manufacturing, telecommunications, medical devices, biopharma, synthetic biology, advanced materials, etc. Vinit is an empathetic and collaborative team member and stays connected with all his past supervisors, mentors and many of his former employees and students.
In 2008, Vinit intentionally pivoted his career from technology entrepreneur and CEO, to helping other entrepreneurs with a special focus on academia. He began teaching Entrepreneurship at Boston University and subsequently led the Office of Technology Development from 2010-2016 (he published a peer reviewed paper on that experience: Maximize Collisions, Minimize Friction). In this role, Vinit participated in several BU committees and organizations, such as the BUildLab, Faculty Innovation Network, Conflict of Interest Committee, Coulter Translational Program, Fraunhofer Grants, CTSI and on the board of the National Academy of Inventors. Additionally, he has represented BU on several boards and business plan/grant review panels.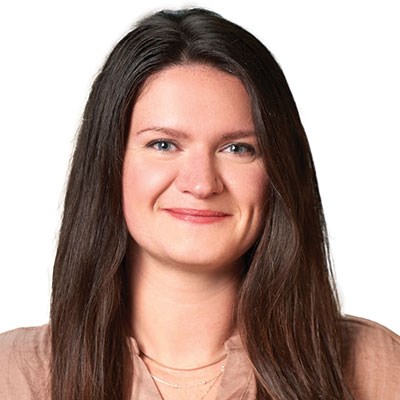 Kristina Nikiforova
Associate
BlueTree Venture Capital
---
Kristina Nikiforova is an Associate at BlueTree Venture Capital. BlueTree Venture Capital provides Series A capital to tech entrepreneurs who embody the tenacity, ingenuity and discipline of the Rust Belt region.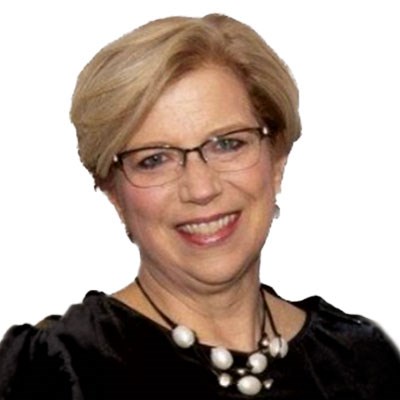 Margey O'Brien
Senior Vice President, Market Executive
Bank of America
---
Margey O'Brien is a Senior Vice President and Market Executive for Southeastern Massachusetts in Business Banking at Bank of America. In this capacity, her responsibilities include leading a team of Relationship Managers focused on understanding each client's unique needs to deliver strategic financial guidance and solutions. Throughout her 40+ years in commercial banking, Margey has dedicated her career to serving mid-sized privately held companies throughout the Northeast.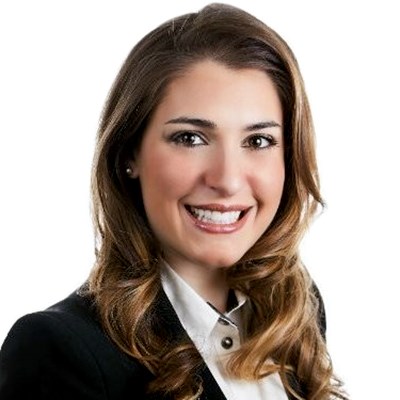 Samantha Ory
General Partner
Ouroboros Group
---
Samantha is a General Partner with Private Equity firm Ouroboros Group, which invests in Consumer, Healthcare and the Manufacturing and Distribution spaces. Prior to Ouroboros Samantha was on the investment team at Generation Equity Capital and has been active in sourcing, evaluating and executing on investment opportunities as well as developing investment theses across various sectors. Prior to joining Generation, Samantha was at Corporate Fuel Advisors where she advised clients on a variety of M&A and financing transactions.
Prior experience includes working at a start-up quant hedge fund as an algorithm/back tester and Capital Markets at Morgan Stanley with a focus on the consumer sector. Samantha received her BBA in Design & Management, Summa Cum Laude, from Parsons The New School For Design. Most recently, she received an MBA from Brandeis University where she graduated top 5% with a concentration in Finance & Economics and a minor in Social Policy.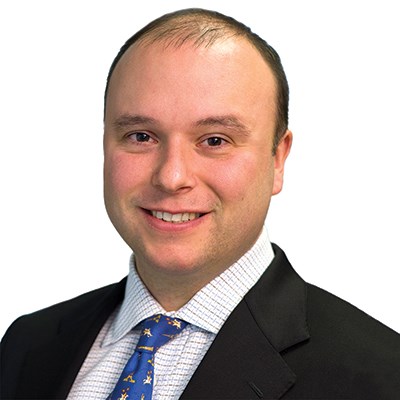 Jared Paquette
Managing Partner
Conanicut Capital
---
Jared B. Paquette is the founding, managing partner of Conanicut Capital. Conanicut Capital is a lower-middle market private equity firm focused on the business services sector with backing from family offices. Prior to founding Conanicut Capital, Mr. Paquette was a senior investment professional at Bunker Hill Capital, a lower-middle market private equity firm based in Boston and San Diego, for ten years where he sourced, executed, and managed private equity investments. Mr. Paquette was formerly a member of the board of Taos Mountain LLC, Rizing LLC, Dyno LLC, and ASPEQ Heating Group LLC.
Previously, Mr. Paquette was an investment professional at Nautic Partners ($4.2B AUM) and Weston Presidio ($3.3B AUM) where he focused on investing in middle market companies in a broad range of industries. Mr. Paquette also worked as an associate in the mergers and acquisitions groups of RBC Capital Markets and Tucker Anthony. Mr. Paquette holds an AB from Bowdoin College and a MBA from the University of Chicago Booth School of Business.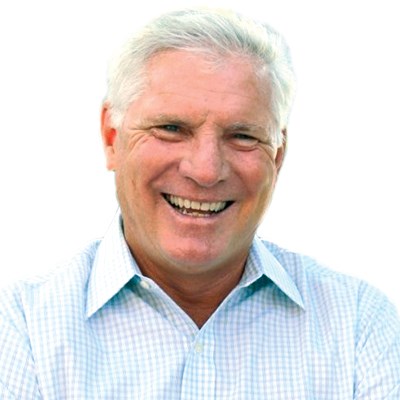 Bryan Pearce
Managing Director
Lighthouse Perspectives
---
Bryan has spent his career advising, guiding and recognizing innovation-driven high-growth entrepreneurs in the US and internationally including advice on growth strategies, accessing capital, transactions and alliances and entrepreneurial community building. Bryan was the Global Leader of Entrepreneurship for EY until retiring in June 2019. As part of that role, Bryan led the EY Entrepreneur Of The Year awards globally and captured his insights in the book, "Daring To Compete" published by Wiley. Today, Bryan assists a number of private companies with strategic planning and sits on Advisory Boards.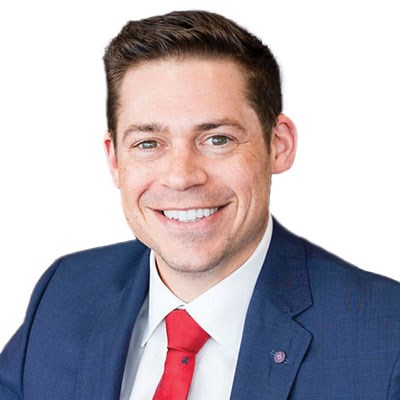 Matthew Sapir Ristuccia, MBA, CFA
Chief Investment Officer, Principal
Argent Wealth Management
---
Matt is Argent's Chief Investment Officer (CIO). Matt joined Argent in 2011 as an Analyst and became Director of Investment Research in 2013. In 2017 Matt was named Co-CIO, leading all aspects of Argent's investment programs and processes. In 2019, Matt was named Chief Investment Officer. This includes setting the direction and oversight of internal and external asset allocation strategies, equity strategies, fixed income strategies, and private equity and private real estate investments.
Matt joined Argent after graduating summa cum laude (top 5% of class) from Olin Graduate School of Business at Babson College where he also received The Student Leadership Award. Matt completed all three levels of the CFA program in 2011. The CFA Designation is globally recognized as the highest set of credentials in the investment management industry. In 2017 Matt completed the Investment Management Workshop at Harvard Business School (HBS). Started in 1968, this selective executive education program brings together leading HBS faculty with leading investment executives from around the world and focuses on investment and business strategy.
At Babson Matt was selected to help manage Babson's Endowment, specializing in healthcare stocks. During this time Matt worked closely with the head of this program who was the former Head of U.S. Equity Research at Fidelity and a disciple of Peter Lynch. Matt received his B.A. from Wheaton College where he was a First Team All-New England soccer player and helped lead the team to a final four appearance in 2003. After graduating in 2005 Matt worked with his grandfather, Louis Sapir, an esteemed disciple of Benjamin Graham, the "father" of value investing, before attending Olin.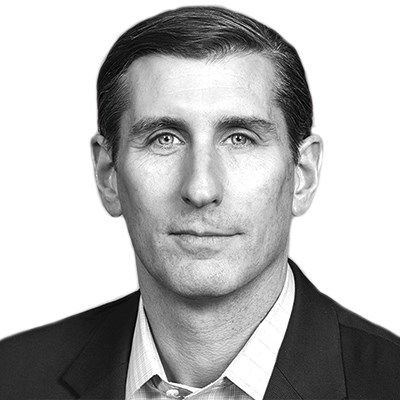 Lewis Segall
Partner, Corporate Department Director
Sullivan & Worcester
---
Lew is the director of Sullivan's Corporate Department in Boston. His practice is focused on a number of transactional areas. He regularly represents public and private companies in equity and debt financings, joint ventures, domestic and international mergers and acquisitions, and general corporate matters. Lew also represents financial institutions in secured and unsecured credit facilities. His clients consist of major financial institutions, private equity groups, family-owned businesses, family offices and other investors, as well as emerging and established companies engaged in a variety of industries, including renewable energy, advertising, health care, communications, manufacturing and software.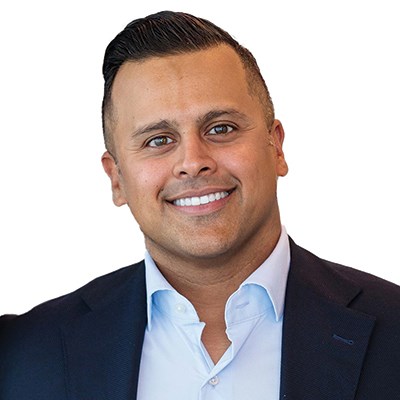 Tom Singh
Senior Resident Director/Managing Director
Merrill Lynch
---
Tom has spent the last 22 years at Bank of America/Merrill Lynch where he considers himself an "Intra-Preneur". He is the founder of a 9 person boutique within the company called Singh & Associates.

He and his team specialize in pre-exit planning for business owners looking to sell their company in 12-36 months. By using their Proprietary financial Modeling Process, they run various simulations and prescribe strategies to help owners maximize their desired outcome.

He also oversees the Avalon location of Merrill Lynch managing 9 Billion of client assets and has been named the top 13 "Best in State Wealth Advisors" list by Forbes Magazine – 4 years in a row.
Gordie Spater
CEO
Katahdin Group
---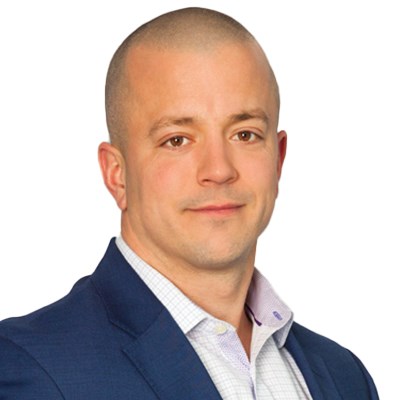 John E. Surrette, Jr.
Partner, Director of Private Equity & Venture Capital Services Group
KLR
---
John Surrette Chairs KLR's Private Equity and Venture Capital Services Group. He has over 20 years of experience working with middle market and lower middle market companies. His focus is on providing audit and compliance services to Private Equity and Venture Capital firms and their funds as well as transaction advisory services to other financial and strategic sponsors investing in middle market companies. John partners with a diverse audit and consulting client base and has extensive experience working with companies in the manufacturing, distribution, renewable energy, technology enabled services and healthcare industries.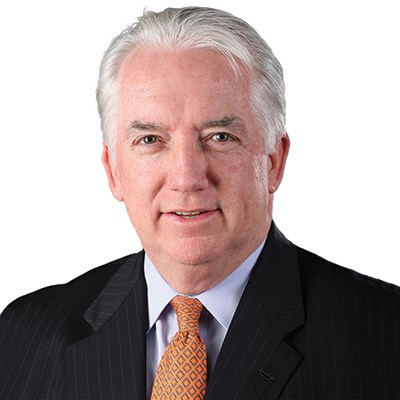 Phillip Thomas
Founder & CEO
Boston Business Group, LLC
---
With over 25 years of experience as a public/private company CEO, Phillip has experienced many of the challenges inherent in navigating the difficult process of creating, growing, and sustaining a profitable enterprise. His business experience includes serving as the CEO of several successful high-tech manufacturing firms and CEO leadership roles at several high-tech public companies. During his career, he was twice a finalist in the E&Y Entrepreneur of the Year program.
Currently, he is also involved with improving enterprise value and leadership performance with several private company clients. One of his most successful roles is that of turning around under-performing companies and helping Owners exit at maximum company valuations.
Prior to his business career, Phil served for ten years as a Naval Intelligence Officer earning consistent top 1% performance reports, selection for early promotion, and other honors.
James Turner
Founder & CEO
5th Line Capital
---
Josef Volman
Partner | Co-Chair, Business Law
Burns & Levinson
---
During his 30-year career, Joe Volman has become known as a go-to lawyer in the middle-market community, particularly with respect to mid-market mergers and acquisitions representing both seller and buyers. Through his creative, results-driven approach, Joe partners with his clients as a strategic advisor, and leverages his vast network to help clients source deals and raise capital in order to effectively drive growth and maximize returns on their investments.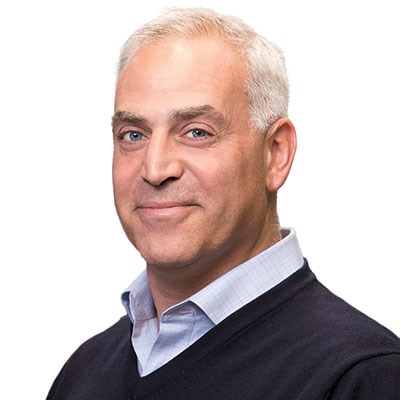 Adam Wallen
Advisor
Parallax
---
Adam Wallen is a proven entrepreneurial talent, with noted successes in Venture, Cleantech, MedTech and Healthcare IT. He brings two decades of executive experience, earned at organizations like British Petroleum (BP) and Breakthrough Energy Ventures (BEV), and he has developed and marketed several innovative technology, product, and service businesses. Adam is now at DOE's Loan Program Office with a focus on Transmission projects after serving as the founding CEO at VEIR developing next generation high voltage transmission line technology.