Committee
Chairman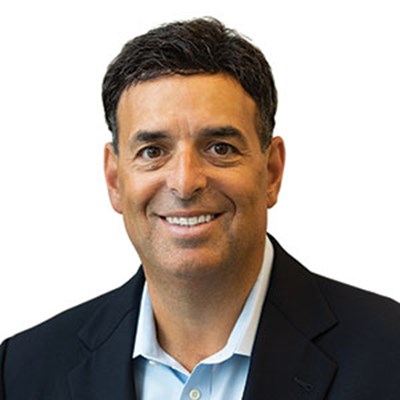 Fred Koury
President & CEO
Smart Business Network
---
Fred co-founded Smart Business Network in 1989 with a single publication in Cleveland, Ohio. In the years since, he has built the company into a leading multimedia and content marketing business providing print and digital marketing services to a national client base.
---
Host Committee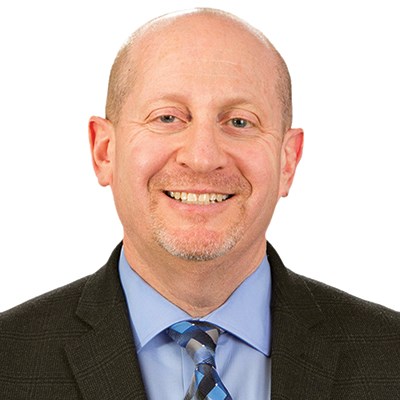 David Barbash
Managing Partner - Boston
Arent Fox
---
David Barbash is the Managing Partner of the Boston Office and member of the Corporate and Securities Group of Arent Fox LLP, a full service national law firm of over 450 attorneys across five offices: Washington, New York, Boston, Los Angeles and San Francisco. In addition to serving as the Managing Partner of the Boston Office, David is a member of the Firm's Executive Committee, Co-Manager of the firm-wide Business Department and Co-Chair of the Firm's Venture Capital and Emerging Business Industry Group.
David's practice is focused on representing companies ranging from early stage to more mature family owned and venture backed companies in such areas as mergers and acquisitions, venture capital/private placements, strategic alliances/joint ventures, and licensing arrangements, as well as advising clients on day to day general business matters. He serves as a trusted legal advisor to senior management and boards of directors to assist clients in achieving their organizational objectives, while making certain to protect them legally.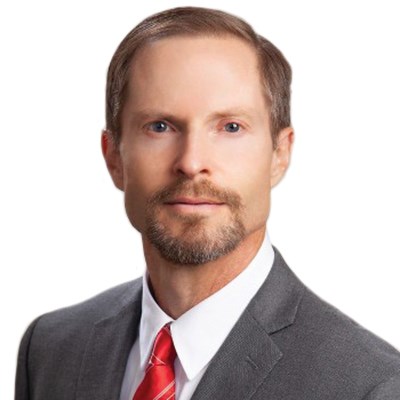 John Brzezenski
Partner
J. Locke & Company
---
Mr. Brzezenski has a broad-based strategic marketing background spanning operating/executive management, advisory and private equity roles, helping numerous companies develop and execute successful growth strategies.   Mr. Brzezenski has developed perspective from "all sides of the table," having been a Partner with a Strategy/Mergers and Acquisition advisory firm, senior operating executive, and member of the investment committee of a venture capital firm.
Mr. Brzezenski's experience has spanned all stages of a company lifecycle and all aspects of business planning, strategy development, business development, marketing strategy/execution and acquisitions/financing.  Industry experience includes many areas within the high-technology industry (enterprise software, communications equipment and services, semiconductor applications), medical and health-related products/services, chemicals and other process industries.  Mr. Brzezenski started his career in the energy industry with Arthur D. Little, focused on natural gas, power generation and alternative energy markets and technologies.  Mr. Brzezenski has also recently served as President of a Food Products company on behalf of a private investment group.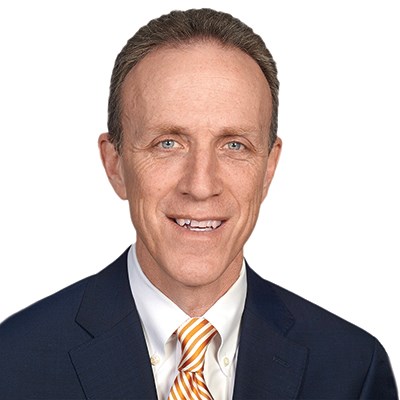 Marc Busny
Managing Director
CBIZ & MHM
---
Marc is a Managing Director at CBIZ & MHM and has been with the organization for over 20 years. CBIZ & MHM is focused on providing tax, attest and transaction advisory services to the deal community.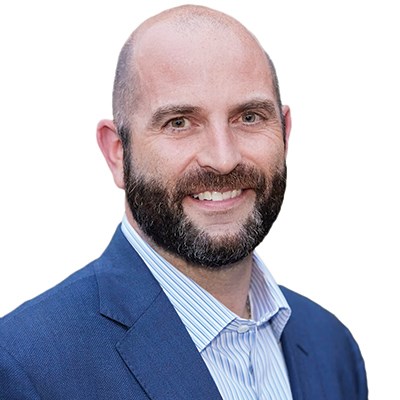 Christopher Caprio
CFO
Focus Technology Solutions, Inc.
---
Chris lends his 20+ years of experience in planning, forecasting, growth and operations for companies in numerous sectors including tech, energy & professional services. He has experience across all aspects of operations including finance, accounting, recruiting, HR, legal, tax & employee training. He has closed on more than a dozen small to mid-size acquisitions and helped lead three companies to successful exits. He has been a key contributor to various company's modernization, transformation and tremendous company growth. Recognized as an industry thought leader, Chris serves as Vice-President for the Financial Executives International (FEI) Boston Chapter and is a Co-Chair of The CFO Leadership Council Boston Chapter. He is a sought-after keynote speaker at industry events across the country.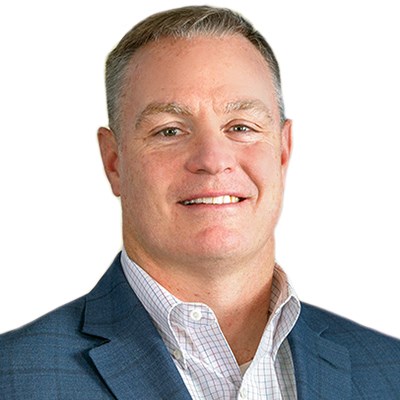 Matthew Carroll
General Partner
WestView Capital Partners
---
Matt joined WestView at its inception and has been active in private equity since 1995.
Prior to joining WestView, Matt was Head of Corporate Development for LogistiCare, a leading medical transportation cost containment services provider to the healthcare payor market. Previously, he served as an Associate at Triumph Capital Group, a Boston-based private equity firm and an analyst with the Acquisition/Private Capital Group at Dean Witter Reynolds, Inc.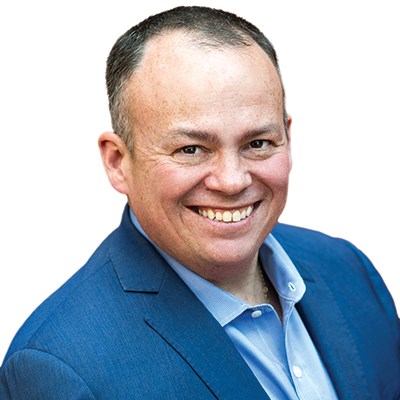 David Clayman
CEO & Wealth Advisor
Twelve Points Wealth Management
---
Dave Clayman's 24 years of experience allow him to help entrepreneurs, like himself, shift their personal financial discussions from really big numbers to surprisingly small ones... how many moments we have in life that take our breath away. Coordinated planning allows Dave's clients to measure their 3 key gaps...wealth, profit and value... and maximize their enjoyment of a life well planned.
---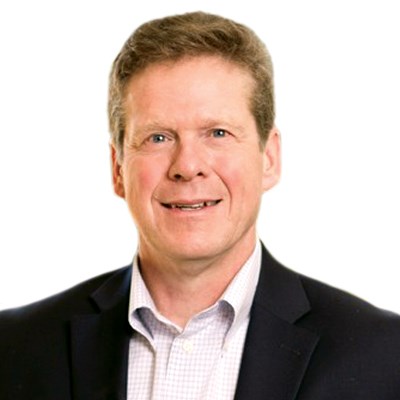 John Cushing
Partner
Goulston & Storrs
---
John is a corporate and securities lawyer who advises entrepreneurs, family offices, business owners and c-level executives on matters of business strategy, mergers and acquisitions, venture capital financing, joint ventures, strategic alliances, private placements and public offerings of debt and equity securities, SEC compliance, technology licensing, corporate governance, recapitalizations, executive compensation, business succession and corporate governance. Having spent several years in working in finance and business operations, John has a unique understanding of client's business and financial objectives. John works collaboratively with clients across a variety of industries, including high technology, consumer products, digital and print media, e-commerce and e-solutions, software development, information technology, life sciences, medical devices, pharmaceuticals, manufacturing, professional and financial services and alternative energy.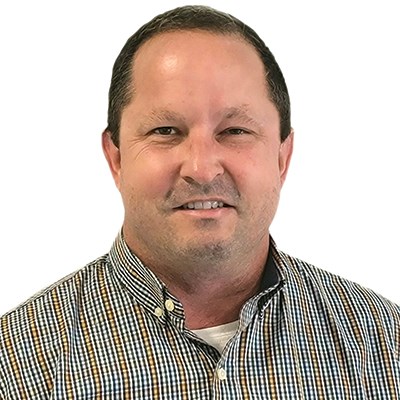 Josh Dame
President
LDI Solutions
---
Through 2 business units, LDI Solutions uses material science, chemistry, engineering, and innovation to develop B2B products to help improve how work gets done.
LDI Interiors supplies durable upholstery & wallcoverings to contribute to healthier, beautiful commercial interiors. LDI Medical supplies innovative medical products to contribute to a safer, higher quality level of care throughout healthcare & deathcare.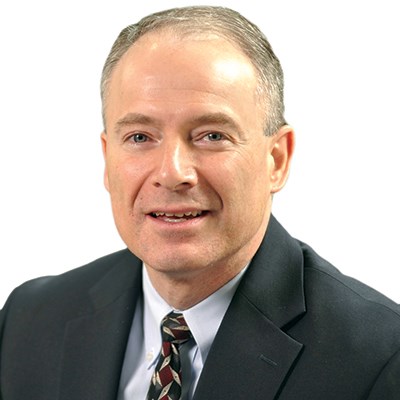 James DeLeo
Managing Partner
Gray, Gray & Gray, LLP
---
Jim DeLeo began his career at Gray, Gray & Gray over 30 years ago, and now serves as the Managing Partner. He founded the Transaction Advisory Services practice, works closely with many of the region's most prominent sources of capital, and hosts the firm's innovative quarterly DealMakers events that bring entrepreneurs, private equity professionals and operating businesses together to help facilitate transactions.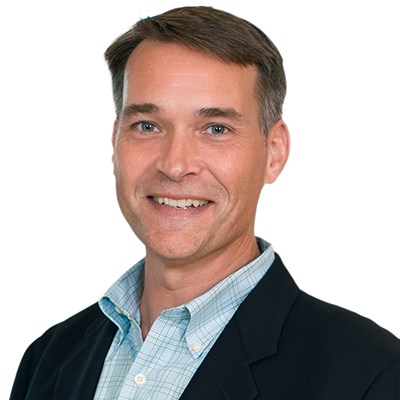 John Donahue
Managing Director
Windjammer Capital Investors
---
John Donahue is currently a Managing Director and Head of Business Development for Windjammer Capital, a mid-market PE firm investing out if its $875 million fund V. John has been with Windjammer for over 20 years and was a lead deal professional before taking on his bus dev role. Prior to Windjammer, John worked in investment banking at Robertson Stephens and in leveraged finance with Bank of Boston. John is a graduate of Harvard University and completed the CFA designation.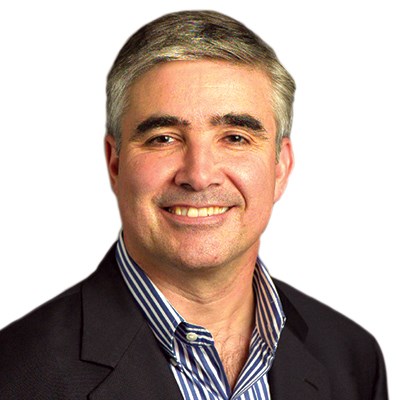 Tyler Drolet
Chief Financial Officer
NuoDB
---
Tyler is a strategically focused operating executive who drives finance, operations, and strategy for growth stage technology companies. Over the past 21 years, he has worked with six venture capital backed software and SaaS companies working with executive teams to accelerate performance, improve capital efficiency and drive to a sell-side exit.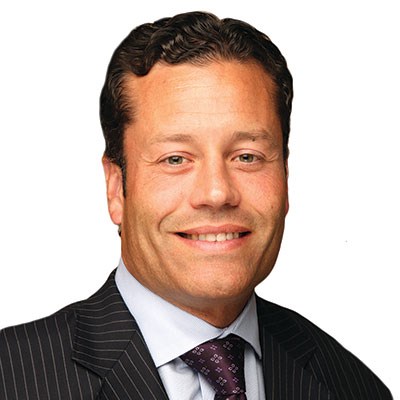 David Dunstan
Managing Director
Citizens M&A Advisory
---
David co-founded Western Reserve Partners in 2004, which was acquired by Citizens in 2017, and has more than 25 years of experience advising middle market companies in mergers and acquisitions and capital raising across a wide range of industries. Prior to co-founding Western Reserve Partners, he was a Managing Director at KeyBanc Capital Markets and Manager of Consumer Investment Banking at McDonald Investments. David started his career at Ernst & Young, where he provided financial consulting and audit services to middle market companies.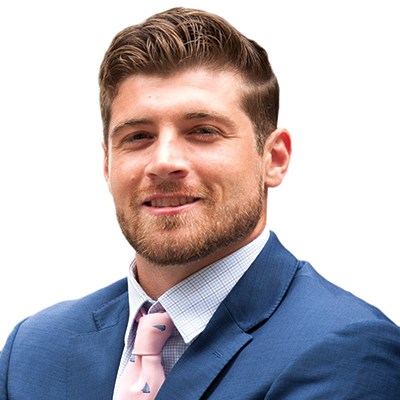 Olly Forrer
Vice President
Artemis Capital Partners
---
Olly is a Vice President on the Investment Team at Artemis. Olly works across the full spectrum of Fund activities, including deal generation, investment strategy & thesis development, transaction lead, portfolio company lead and Limited Partner engagement. Olly joined Artemis from Canaccord Genuity, a global middle-market investment bank, where he spent three years as an Analyst and Associate focusing on technology M&A advisory. Prior to Canaccord, Olly worked at AGC Partners, a Boston-based investment bank, focusing on technology M&A advisory. Olly received his BS in Biochemistry and Molecular Biology (magna cum laude) from the University of Massachusetts at Amherst.
John Gardella
Shareholder
CMBG3 Law, LLC
---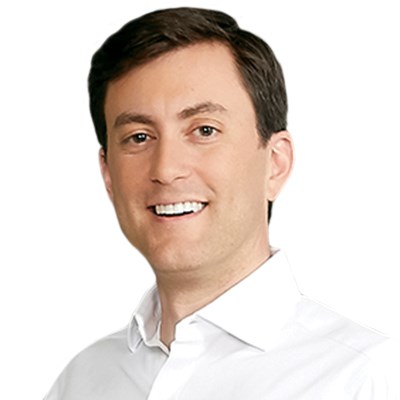 William Gonzalez
Managing Director
Audax Management Company
---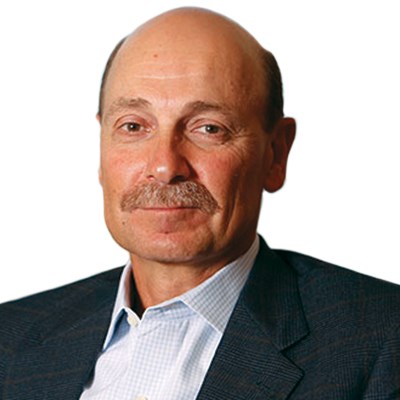 Habib Y. Gorgi
Managing Director
Nautic Partners
---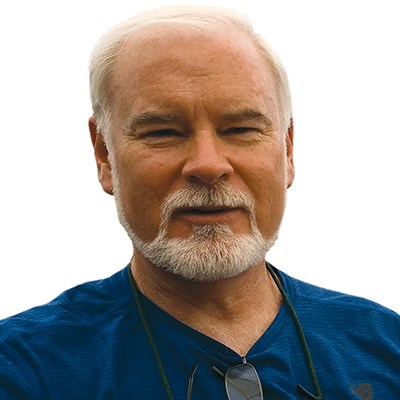 Richard Grady
President & CEO
Applied Geographics, Inc.
---
Rich Grady is President and CEO at AppGeo, a geospatial technology and location-based services company celebrating its 30th Anniversary, based in Boston with public and private sector clients throughout North America.
Michael Graffeo
Co-Founder & CEO
FluidForm
---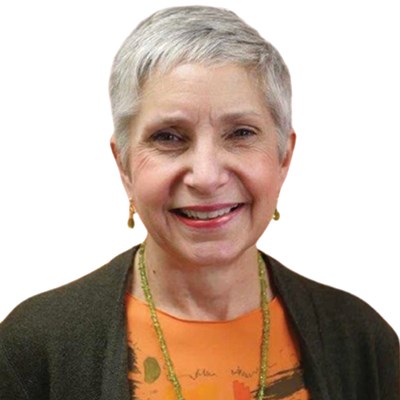 Karin A. Gregory, Esq.
Co-Founder & Managing Partner
Blue Highway Capital
---
Karin is a Co-Founder and Managing Partner of Blue Highway Capital. She has over 30 years of business experience as an attorney, executive and early stage investor. She spent five years as Vice President at Mass Ventures, an early stage socially responsible venture capital fund focused on urban and rural areas of Massachusetts.
Prior to co-founding Blue Highway, Karin served as Chair of CEI Ventures, a socially responsible impact private equity firm and served on the board of its parent company, Coastal Enterprises, Inc (CEI), a nonprofit lender and investor specializing in rural business and community development, financing and related policy. She serves on for-profit and non-profit boards throughout New England.
Dan Guglielmo
CEO
The Mindful CEO
---
Tim Keebler
Partner
OpenView Venture Partners
---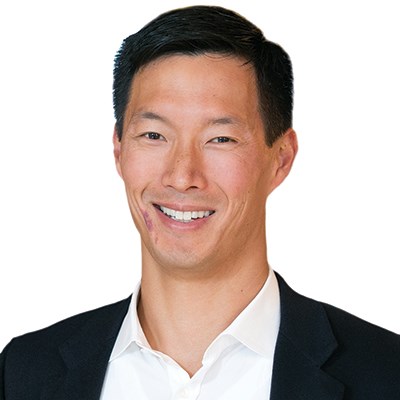 Ryan Kim
Partner
Castle Island Partners
---
Ryan is a Partner at Castle Island Partners, a private investment firm that he founded in 2006 after working on investment teams at Bain Capital, DLJ and Parthenon Capital.   Castle Island invests in industrial and consumer businesses with the goal of owning companies over a long time horizon exceeding 10 years. They are currently invested in three companies: Boston Interiors, a 7 store regional furniture retailer, Organic Dyes and Pigments, a niche specialty chemicals manufacturer, and ADT Pizza, an operator of 199 Pizza Hut franchisees in 9 states in the southern and midwestern US. Ryan has over 25 years of private equity experience across a wide range of industries, including food/beverage, industrial manufacturing and distribution, and restaurants/retail. He lives in Newton MA with his wife and two kids, and graduated with his BA and MBA from Harvard University.  
Ruben Klein
President
Tri Wire Engineering Group
---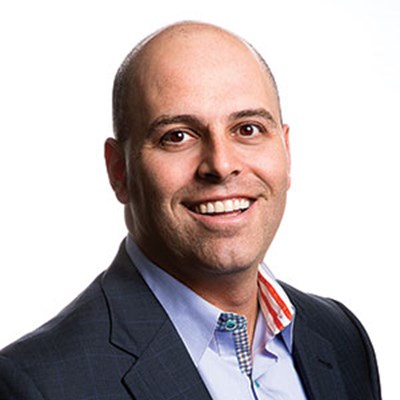 Lee M. Koury
Managing Partner
Smart Business Network Inc.
---
Lee is managing partner of Smart Business Network Inc., a national events, media and marketing company founded in 1989, primarily responsible for expanding the company's Aspire deal-making conference throughout the U.S. He plays a key role in establishing corporate policies and developing long-term strategy and growth plans. Previously, he founded and chaired the Growth Group at national law firm Arter & Hadden LLP (now Tucker, Ellis & West), which focused on working with middle-market and high-growth technology companies.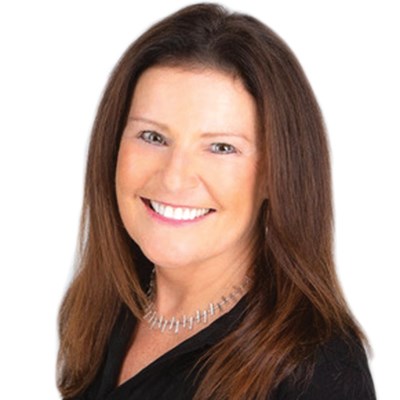 Nancy Babine Kucinski
CEO/Coach/ Vistage Chair
Vistage Worldwide Inc.
---
Mark Landgren
CEO
The Nexxus Group
---
Andre Lavoie
Founder & CEO
ClearCompany
---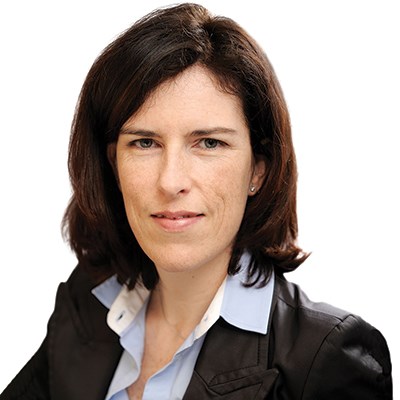 Helenn Lemaistre
Investment Director
Credit Mutuel Equity
---
Helenn Lemaistre cumulates 20 years of Private Equity experience within Credit Mutuel Equity in France and in the US and serves in several boards of private companies in the US. With more than $3.0B under management and 350 companies in its portfolio, Credit Mutuel Equity is the private equity arm of Credit Mutuel-CIC, one of the strongest banking institution in Europe. In the US, Credit Mutuel Equity supports owners of middle-market companies through minority equity investments in situations such as family and management transitions, shareholder liquidity, acquisitions or organic growth financing, with equity checks of $5-20m. Thanks to its evergreen capital, Credit Mutuel Equity has the ability to back its portfolio companies as long as needed, and to reinvest to strengthen their development.
Steve Leonard
Senior Vice President
Cambridge Savings Bank
---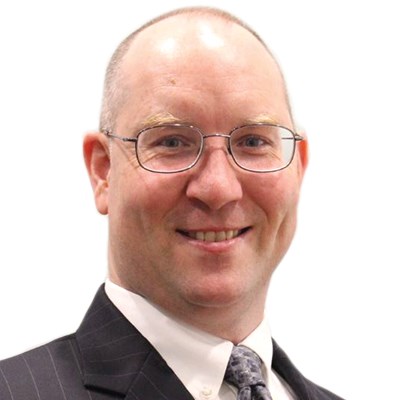 Brent Mathews
Senior Vice President
BankProv
---
Brent Mathews is a commercial lender with BankProv, focusing on acquisition financing of lower middle market companies by private equity groups, independent sponsors, management teams and private companies on a cash flow basis. Prior to BankProv, Brent worked at PNC Business Credit, CIT Group and GE Capital originating and structuring asset based and cash flow loans including unitranche and 1st lien/2nd lien structures.
Marc Mingolelli
Director of Client Relations
HUB International
---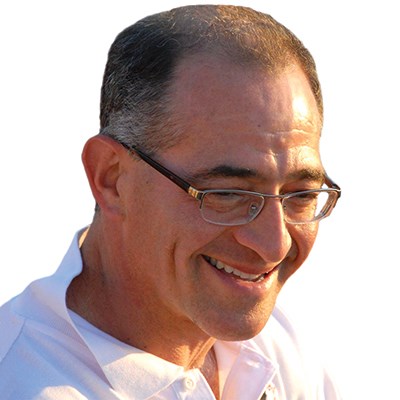 David Model
COO
Triton Systems Inc.
---
David has 40 years of business experience in energy, defense, biotech, and other high technology fields. David has served as CFO of two of Triton's public company spin-offs, and CEO, CFO or COO of seven privately financed affiliate companies. Prior to Triton, David was a founder of the group that took ImageMax public in 1997, and Airfoil Technologies, a joint venture between Teleflex and General Electric.
David holds an MBA from the Wharton School of the University of Pennsylvania and a BA from Yale University.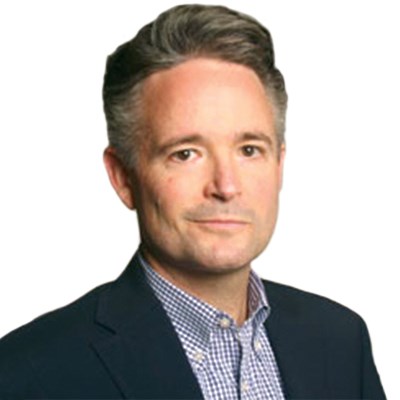 David Morris
Managing Partner
Pine Street Capital Partners
---
David joined Pine Street in 2008 and is a board member on Pine Street portfolio companies Renovation Brands, Artful Home, Artifact Uprising, Atlas Devices, Boutique Brands, Seattle Coffee Gear, Taylor Stitch, and Ironwork Brands. Previously, he worked at Citizens Capital, the mezzanine and private equity group for Citizens Financial Group, Mainspring Communications, and BankBoston. He is a graduate of Babson College (BS and MBA).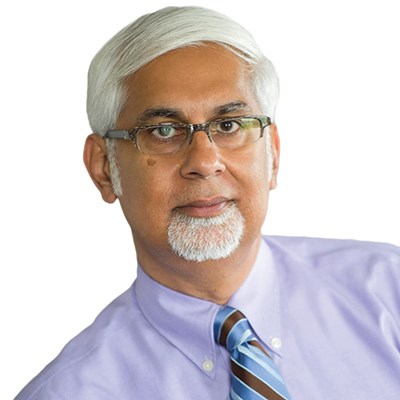 Vinit Nijhawan
Managing Director
MassVentures
---
Vinit Nijhawan is a strategic visionary who has conceived and built several technology organizations that have been acquired by companies such as Boeing, Motorola and Qualcomm. He is an admired leader and mentor who has built or inherited and then effectively managed several high-performance teams. He has worked in many industries: computing, aerospace, logistics, supply chain, manufacturing, telecommunications, medical devices, biopharma, synthetic biology, advanced materials, etc. Vinit is an empathetic and collaborative team member and stays connected with all his past supervisors, mentors and many of his former employees and students.
In 2008, Vinit intentionally pivoted his career from technology entrepreneur and CEO, to helping other entrepreneurs with a special focus on academia. He began teaching Entrepreneurship at Boston University and subsequently led the Office of Technology Development from 2010-2016 (he published a peer reviewed paper on that experience: Maximize Collisions, Minimize Friction). In this role, Vinit participated in several BU committees and organizations, such as the BUildLab, Faculty Innovation Network, Conflict of Interest Committee, Coulter Translational Program, Fraunhofer Grants, CTSI and on the board of the National Academy of Inventors. Additionally, he has represented BU on several boards and business plan/grant review panels.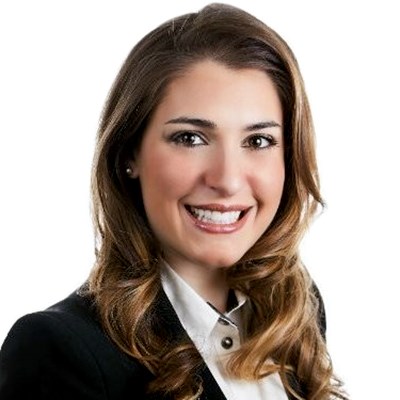 Samantha Ory
General Partner
Ouroboros Group
---
Samantha is a General Partner with Private Equity firm Ouroboros Group, which invests in Consumer, Healthcare and the Manufacturing and Distribution spaces. Prior to Ouroboros Samantha was on the investment team at Generation Equity Capital and has been active in sourcing, evaluating and executing on investment opportunities as well as developing investment theses across various sectors. Prior to joining Generation, Samantha was at Corporate Fuel Advisors where she advised clients on a variety of M&A and financing transactions.
Prior experience includes working at a start-up quant hedge fund as an algorithm/back tester and Capital Markets at Morgan Stanley with a focus on the consumer sector. Samantha received her BBA in Design & Management, Summa Cum Laude, from Parsons The New School For Design. Most recently, she received an MBA from Brandeis University where she graduated top 5% with a concentration in Finance & Economics and a minor in Social Policy.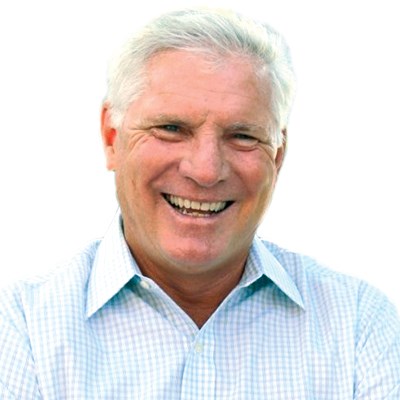 Bryan Pearce
Managing Director
Lighthouse Perspectives
---
Bryan has spent his career advising, guiding and recognizing innovation-driven high-growth entrepreneurs in the US and internationally including advice on growth strategies, accessing capital, transactions and alliances and entrepreneurial community building. Bryan was the Global Leader of Entrepreneurship for EY until retiring in June 2019. As part of that role, Bryan led the EY Entrepreneur Of The Year awards globally and captured his insights in the book, "Daring To Compete" published by Wiley. Today, Bryan assists a number of private companies with strategic planning and sits on Advisory Boards.
Christopher Pierce
Managing Director
Nautic Partners
---
David Poulin
Senior Vice President
RBC
---
Julie Rousseau
Managing Director & Wealth Manager
First Republic Investment Management
---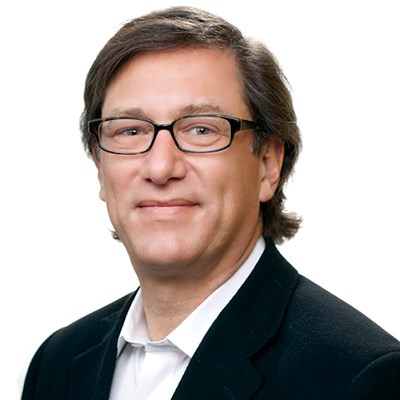 David Rubinstein
CEO
OptiRTC
---
David Rubinstein brings over 35 years of proven leadership in building and scaling high tech startups. He has led the transformation of Opti from consulting services to a digital water product company. Throughout his career, Mr. Rubinstein has been a leader in digitally-driven solutions to over a dozen industries.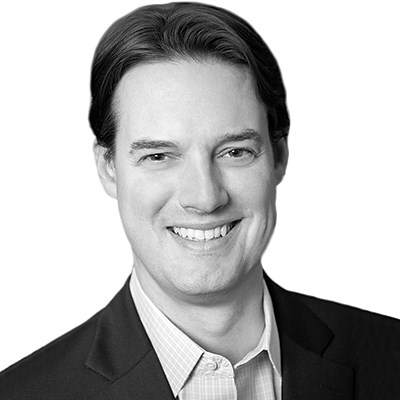 ---
Charlie is the CEO of MRA, a leading healthcare services business providing medical coding, auditing and cancer registry services to hospitals in the United States. Before acquiring MRA in 2010, Charlie worked in private equity, corporate development and sales.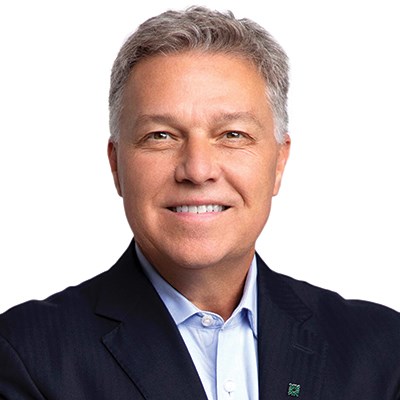 Jerry Sargent
Northeast Regional Executive
Citizens
---
Jerry is head of Corporate Banking for the Northeast Region, which includes New England and New York State. He brings deep experience to this role having led a number of the bank's commercial business units, including serving as the bank's president in Massachusetts (2010-2021) and co-chair of its Advisory Board (2012-2018).
Drew Sawyer
Partner
2SV Capital, LLC
---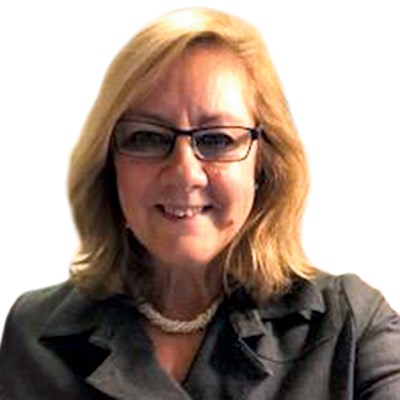 Lynn Schade
Senior Vice President & Regional Manager
Middlesex Savings Bank
---
Lynn Schade is an experienced, cash flow banker in the Commercial Banking group at Middlesex Savings Bank. She is focused on working with middle market companies throughout New England providing acquisition finance, equity recaps and sponsor finance.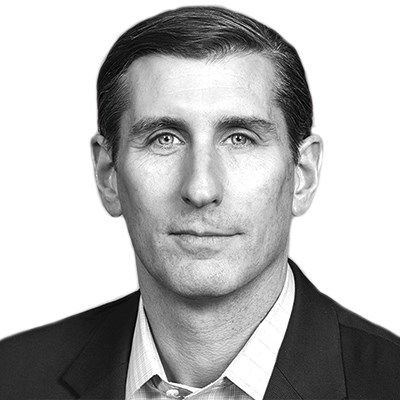 Lewis Segall
Partner, Corporate Department Director
Sullivan & Worcester
---
Lew is the director of Sullivan's Corporate Department. His practice is focused on a number of transactional areas. He regularly represents public and private companies in equity and debt financings, joint ventures, domestic and international mergers and acquisitions, and general corporate matters. Lew also represents financial institutions in secured and unsecured credit facilities. His clients consist of major financial institutions, private equity groups, family-owned businesses, family offices and other investors, as well as emerging and established companies engaged in a variety of industries, including renewable energy, advertising, health care, communications, manufacturing and software.
Daniel Singer
President & CEO
Robison Energy
---
Daniel began his professional career with the Pepsi Cola Company where he worked in a variety of positions and concluded his tenure at Pepsi in 1996 in the position of Manager of Labor Relations for North American operations. In 1996 Daniel joined his family at Robison as Vice President of Operations and is currently CEO and President. Since his arrival, Robison has expanded its services to include natural gas supply and service, electricity supply, air conditioning, home performance services, duct cleaning, as well as mold testing and remediation. Robison now employs over 200 people and serves over 24,000 homes and businesses throughout the New York metro area. Daniel is a member of the Executive Committee of the Empire State Energy Association. In addition to his duties at Robison, Daniel serves on the board of Feeding Westchester as well as the Westchester Business division of the United Jewish Appeal. Daniel, his wife Jill, and their three children live in White Plains, NY.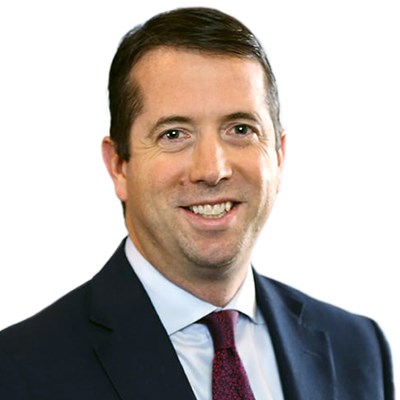 Kurt Steinkrauss
Member / Chair, Closely Held Business Practice; Co-chair, Private Equity Practice
Mintz, Levin, Cohn, Ferris, Glovsky and Popeo, P.C.
---
Kurt Steinkrauss chairs Mintz's Closely Held Business Group and co-chairs the Private Equity Practice. He has significant experience helping individuals and families develop and implement successful estate planning strategies. Clients count on his insights on evolving gift and estate tax laws to help them manage their assets effectively. Kurt also handles a variety of corporate and employment matters. He often counsels closely held businesses, start-ups, and emerging companies on corporate governance matters as well as sales, acquisitions, and M&A transactions. Kurt is an experienced speaker and lecturer, and he regularly contributes articles to national and regional business and law publications.
Phillip Thomas
CEO
Boston Business Group (Vistage International)
---