Committee
Chairman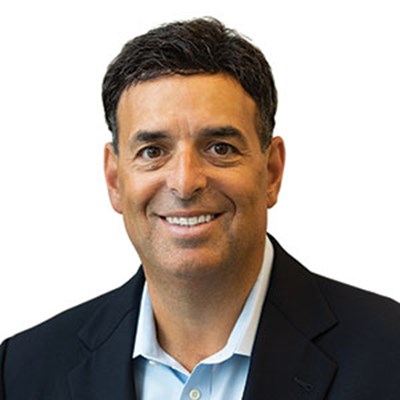 Fred Koury
President & CEO
Smart Business Network
---
Fred co-founded Smart Business Network in 1989 with a single publication in Cleveland, Ohio. In the years since, he has built the company into a leading multimedia and content marketing business providing print and digital marketing services to a national client base.
---
Host Committee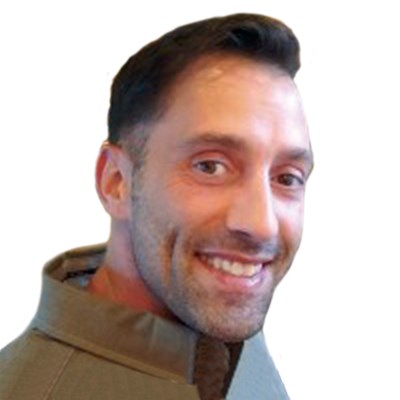 Bill Alessi
CEO
Alpha Modus Corp
---
Bill began his career in the financial markets as a proprietary trader in 1997 with his focus on algorithmic modeling. His forward-thinking entrepreneurial leadership skills helped shape Andover Brokerage, one of the fastest growing proprietary trading firms that pioneered the electronic day trading era. Soon after, Andover sold for more than $140 million. In 2000, Alessi formed Hybrid Titan Management, LLC which has a core focus in public venture capital. Hybrid continues to seek out investments in early stage technology start-ups and data driven ventures. It was through Hybrid that Alessi formed Alpha Modus in 2014 and became its initial seed investor and Founder.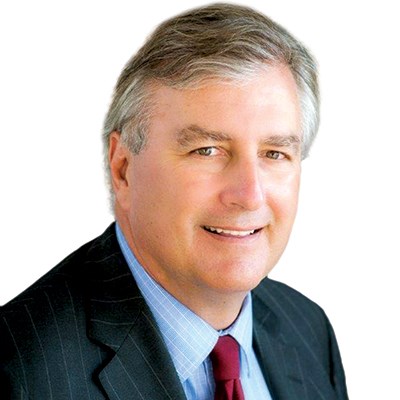 Weston Andress
Regional President
PNC Financial Services
---
Weston Andress is the regional president for PNC Bank in Western Carolinas. He is the senior banking executive working closely with corporate partners to implement strategies and deliver PNC's brand in the region, which includes Charlotte, the Triad, Asheville, Greenville, SC and Columbia, SC.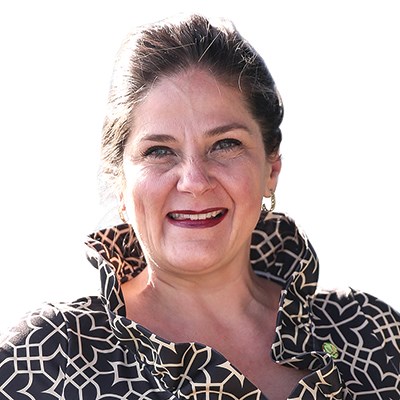 Wendi Boddy
Managing Partner
CLA (CliftonLarsonAllen LLP)
---
Wendi is the Managing Partner of the CLA Charlotte office and has over fifteen years in public accounting, specializing in compliance and tax issues affecting both individuals and privately held for-profit businesses. She serves as board member for several non-profit organizations, including Dress for Success Charlotte, and has been recently recognized as both a CBJ Woman in Business, and an NCACPA Experienced Leader Woman to Watch.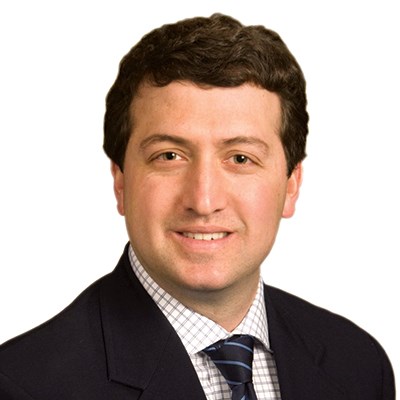 Timothy Broderick
Senior Vice President
Marsh & McLennan Agency
---
Tim is responsible for new business development as well as managing a book of existing clients in the Charlotte, NC office. His primary focus is in the financial institution industry, including private equity funds and investment advisors, as well as large real estate portfolios. He is the chairman of the Mid-Atlantic Financial Institutions vertical as well as an active member of the Mid-Atlantic Real Estate practice. Tim does a lot of work with captives and holds his Management Liability Insurance Specialist designation.Tim attended the University of Georgia where he received is BBA from the Terry College of Business in Risk Management & Insurance. He also spent time in the business school at the University of Innsbruck in Austria. Tim grew up in Charlotte and lives there now with his wife and two daughters.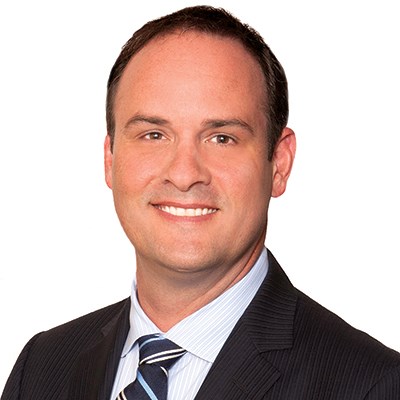 John Choate
Managing Director
SA-720 Strategies, LLC
---
John is an accomplished executive, entrepreneur, and former Navy SEAL officer with demonstrable success achieving business growth objectives in both start-up and private equity turnaround settings. He is a member of YPO, the founder of several companies, and holds an MBA in finance from Columbia University, an MBA in strategy from London Business School, and a master's in National Security Studies from California State University.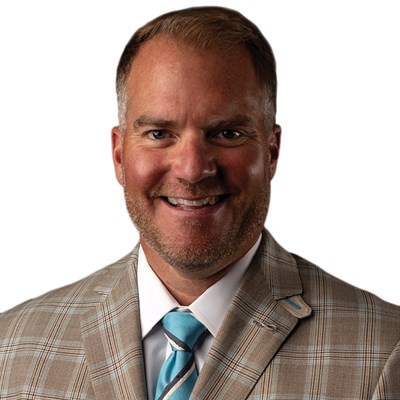 Tim Clepper
President and CEO
Kaulig Companies Limited
---
Tim is the President and Chief Executive Officer of Kaulig Companies Limited, the Single Member Family Office for Matt Kaulig and his direct family. For more than 20 years, Tim has excelled in the financial management business and holds all of his professional asset management licenses including the Series 65. Throughout his career, Tim has been responsible for the management of significant financial assets for both high net worth individuals and businesses.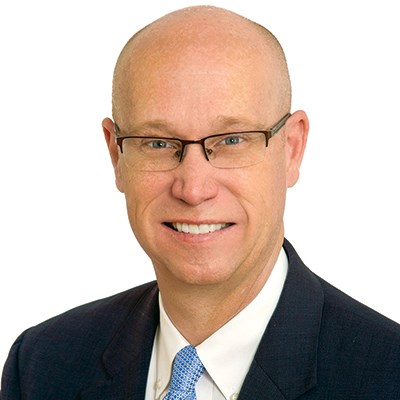 Charlie Curtis
Charlotte Metro President
United Community Bank
---
Charlie Curtis is an experienced Commercial Banking Market Executive with success working within the banking industry for over 26 years. He currently in the Charlotte Metro President for United Community Bank. United Community Bank was founded in 1950 and is the 3rd largest bank in Georgia with almost $13B in Total Assets. Charlie is skilled in team leadership, sales management, coaching, commercial lending, credit analysis and deal structuring. In his current role, he acts as both a player and coach, with a focus on helping clients and his teammates achieve their individual goals and objectives.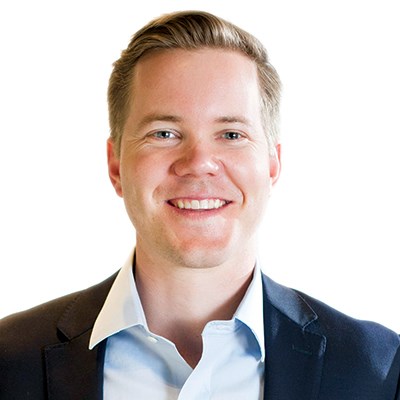 Wes Day
Partner
Teall Capital Partners
---
Wes Day is a Partner and Chief Strategy Officer at Teall Capital Partners. Teall Capital is a private equity fund providing growth capital to businesses in sports, media, and entertainment. At Teall, Wes oversees all new investments, acquisitions, and strategic partnerships. Previously, he was the CFO of an early-stage biotech company, Encapsio, and a Vice President at BB&T. Wes joined Teall in 2017.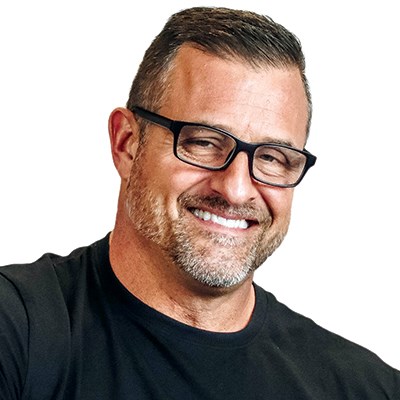 Jeff Dudan
CEO
Dudan Partners
---
Jeff is a franchise executive with 25 years of experience founding, building, and ultimately exiting AdvantaClean, a national franchise brand. Jeff is a published author, Forbes contributor, speaker, and franchise industry consultant as well as YPO Chapter Chair of the SEUS Regional Chapter, Novant Health Advisory Board member, and IFA Franchisor Forum member. Jeff appeared on the CBS hit show Undercover Boss in January 2017.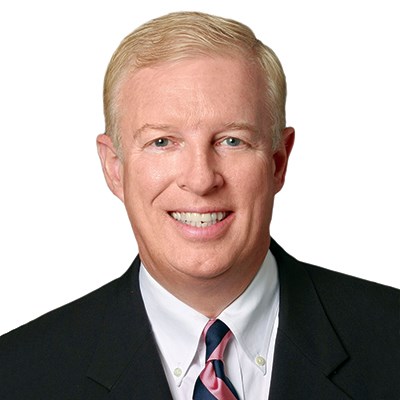 Curtis Elliott
Senior Partner
Culp Elliott & Carpenter, PLLC
---
Curtis Elliott is a tax and corporate partner with Culp Elliott & Carpenter, PLLC in Charlotte. He handles a wide variety of tax and business matters for clients, including company M&A, tax advisory, corporate governance and family succession and corporate strategy. His industry expertise includes SAAS, construction, real estate and healthcare M&A.
Pedro Ferro
Operating Partner
Michigan Capital Advisors
---
Pedro Ferro serves as Operating Partner for Michigan Capital Advisors and as managing partner for Luzio Strategy since 2017. Ferro has more than 30 years of experience in commercial vehicle and aftermarket industries. Before 2017, Ferro served as CEO of Fras-le and COO of Randon Auto Parts in Brazil.From 2011 through 2014, Ferro was president of Meritor's Aftermarket division, following a period in China where he served as the head of the Asia Pacific. Before re-joining Meritor, Ferro was president of Commercial Vehicle Undercarriage for Berkshire Hathaway / Marmon Group, between 2007 and 2011. Between 2001 and 2007, Ferro served as VP/GM for Specialty, CV Emissions, and Brakes for ArvinMeritor. Pedro joined ArvinMeritor from a position as Executive Vice President of Sales, Marketing and Distribution with Motor Coach Industries, where he participated in the LBO and turnaround of the company.Between 1985 and 1998, Ferro held several senior leadership positions with Cummins in the Americas region (Brazil, Mexico, and the USA), including area director for Latin America based in Miami. In 1996 Ferro was named Vice President of Automotive Information Products.Ferro holds bachelor's degrees in both mechanical and production engineering from FEI university in Brazil, as well as industrial administration from FCAV in Brazil. Ferro currently serves on the board of Randon SA.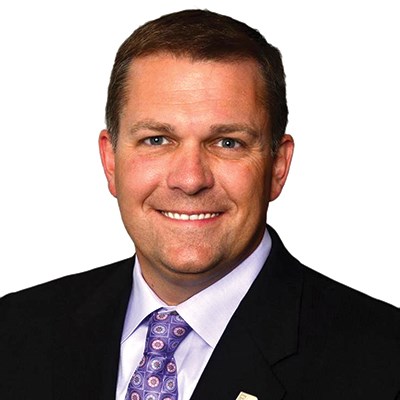 Lee Fite
Regional President, Mid-Atlantic
Fifth Third Bank
---
Lee Fite is the regional president in the Mid-Atlantic for Fifth Third Bank. He oversees operations in NC, SC, and VA focusing on serving middle market commercial, municipal, and non-profit organizations by sharing local knowledge and leveraging the resources of a nation-wide bank. Lee is a Charlotte native with over 20 years experience in banking.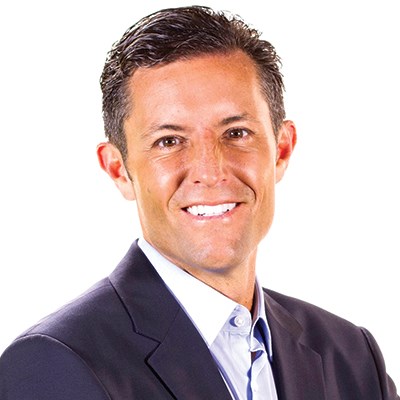 Louis Foreman
CEO
Enventys
---
Louis Foreman is founder and Chief Executive of Enventys Partners, an integrated product design and engineering firm. Over the past 20 years Louis has created 9 successful start-ups and has been directly responsible for the creation of over 20 others. He is the inventor of 10 registered US Patents, and his firm is responsible for the development and filing of well over 600 more. Louis is an adjunct professor of Entrepreneurship and Innovation, at Queens University and an adjunct professor and the Entrepreneur in Residence at The McColl School of Business. Louis serves on the Board of Directors of the James Dyson Foundation, the Intellectual Property Owners Association (IPO), New Dominion Bank, the Intellectual Property Owners Educational Foundation (IPOEF) and is Chairman of the National SBDC Advisory Board.Louis served for 7 years on the Patent Public Advisory Committee (PPAC) of the United States Patent and Trademark Office, including the last two years as Chairman.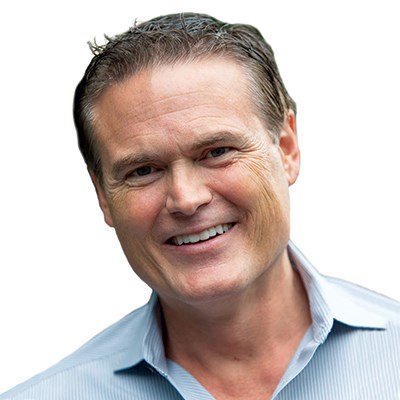 David Gardner
General Partner
Cofounders Capital
---
David Gardner is a serial entrepreneur, writer, adviser, and early-stage fund manager with over thirty years of experience in creating and building software technology companies. After failing at retirement twice, David became the Triangle's most active angel investor spending his time as a volunteer coach and mentor to startup founders and managing a free accelerator he sponsors with the Town of Cary. To combat the lack of early stage capital in NC, David created and runs Cofounders Capital, a $12M seed fund, the success of which led to a second $50M fund. As an entrepreneur, David was the founder or co-founder of seven companies including PeopleClick (purchased for $100 million) and Report2Web, which sold for $12M in less than eleven months from inception. He has demonstrated a record for consistency across multiple industries with six successful exits in a row... and one he refuses to talk about. David served as the Executive VP and Thought Leader for Compuware, a Fortune 1000 Corporation, after it acquired ProviderLink, a healthcare IT exchange he founded. As a writer, David is author of a popular book on entrepreneurship called The StartUp Hats. He has published many articles and forward-thinking white papers on technical innovation, entrepreneurship and economic development. Among other firsts, David is credited with founding and launching the first software-as-a-service venture in NC. As a lifelong learner, David is constantly researching new technologies and challenging traditional ways of thinking. In addition to several years of full-time computer science and business-related post graduate studies at NCSU, Mr. Gardner holds degrees in Philosophy and Music with a postgraduate concentration in theology and dead languages.What drives David today is his passion for helping smart, coach-able, first-time entrepreneurs build their businesses, watching them succeed and witnessing their life-changing transformations.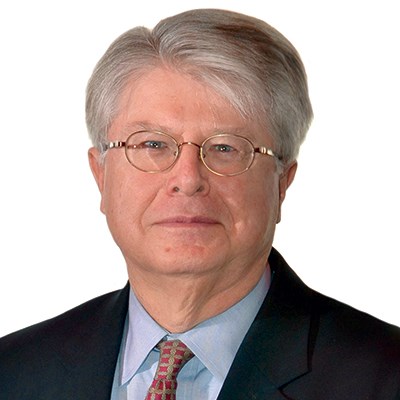 Raymond C. Groth
Managing Director
Axum Capital Partners
---
Ray is a partner at Axum Capital Partners, a private equity group based in Charlotte. Previously, he served as a professor at Duke's Fuqua School of Business, the head of the merger and acquisition group of First Union Securities (now Wells Fargo & Co.), a managing director of the M&A Group of The First Boston Corp. (now Credit Suisse Group) in New York, N.Y. and practiced law with Cravath, Swaine & Moore in New York, N.Y., where he worked on the IPO of Intel Corp., represented Chemical Bank (now JPMorganChase) and was involved in multidistrict litigation on behalf of IBM.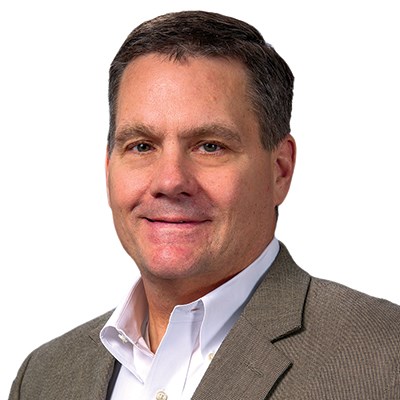 Craig Gunderson
President & CEO
Conterra
---
Craig Gunderson is currently the President & CEO of Conterra Networks with over 29 years of telecom experience in sales, operations, and executive leadership. Conterra is headquartered in Charlotte and is a provider of fiber-based services to wireless carriers, schools and businesses across 22 states.Prior to joining Conterra, Craig spent 14 years at Oxford Networks, 10 of which he served as President & CEO until its sale to FirstLight. Oxford was a private equity backed company that offered a diverse suite of telecommunications services including: data, transport, voice and data center services to customers in the New England region. Under Craig's leadership, Oxford achieved solid double-digit average annual growth rates by transforming the company from a traditional Telephone Company to a highly successful, regional provider of fiber-based telecom services. In Craig's earlier career, he spent 13 years with Frontier Communications & Global Crossing where he held various leadership positions in operations, sales and marketing. Before starting his business career, Craig served for five years in the United States Army as an aviation and operations officer, achieving the rank of Captain in the Medical Service Corps. He received his undergraduate degree in Economics from Dickinson College and his MBA from Georgia Southern University.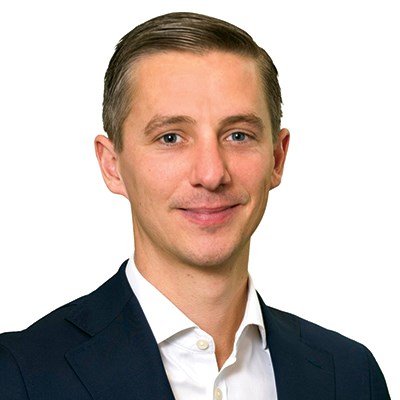 Ben Harrison
CFO
DealCloud
---
Ben has more than ten years of experience working in the investment banking, private equity and software end-markets. Prior to DealCloud, Ben worked for the Charlotte-based private equity firm Falfurrias Capital Partners and also in M&A advisory with Harris Williams & Co. and Edgeview Partners. Ben is a co-founding member of DealCloud and works alongside the team to help create and execute the organization's vision as the preeminent industry-specific software solution for professionals in the private capital markets.Ben is a former director and board member at Reach for Excellence and Sustain Charlotte. He is also a member of the New York Global Shapers, an initiative of the World Economic Forum tasked with creating local programs that will make a global impact.Ben is a graduate of UNC Chapel Hill's Kenan Flagler Business School and was awarded the William M. Rawls scholarship.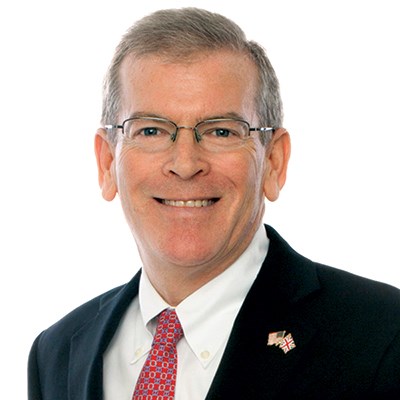 Jeffrey Hay
Partner
Womble Bond Dickinson (US) LLP
---
Jeff Hay is the leader of Womble Bond Dickinson's Global Business Group, board member of Womble Bond Dickinson (International) Limited, and leader of the Firm's Corporate & Securities Practice Group. Jeff represents corporate clients, private equity groups and venture capital funds in the US and abroad on cross-border private equity and venture capital financings, mergers and acquisitions, technology licensing, joint ventures and securities matters.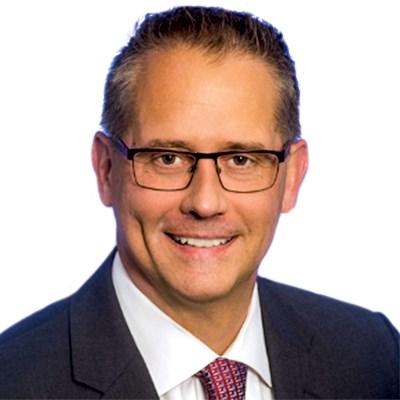 David Houston
Senior Commercial Banker
Fifth Third Bank
---
David is a Senior Regional Executive for Fifth Third Bank and serves as the Senior Commercial Banker for the Carolinas. With over 20 years of experience in the Charlotte Commercial Middle Market space, Houston oversees commercial teams in Western North Carolina and South Carolina area. David and his team work with clients in a range of industries including manufacturing, healthcare, and private equity; providing lending facilities and other products and services to companies looking to grow. He and his team also advise companies interested in exploring strategic alternatives. David joined Fifth Third in 2008 when the bank entered the Charlotte market, and currently oversees Its Middle Market portfolio. Houston received his Master's degree in Business Administration from East Carolina University and has a Bachelor's degree in Political Science from the North Carolina State University.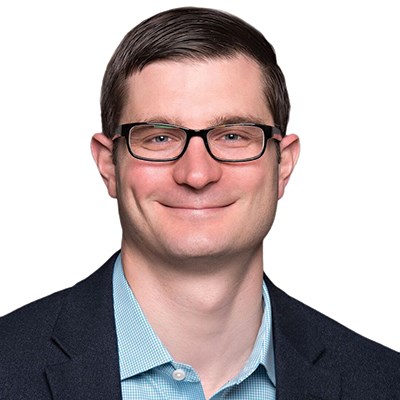 Chip Johnson
Principal
Falfurrias Capital Partners
---
Chip re-joined Falfurrias Capital Partners in 2016 after serving as Chief Financial Officer of North American T&D Group, a Falfurrias Capital Partners-backed holding company for investments in the Power Transmission and Distribution Industry. Prior to North American T&D Group, Chip served as a Senior Associate with Falfurrias Capital Partners where he focused on acquisition targeting, due diligence, structuring and execution. Chip served as the Founding Curator of the World Economic Forum's Global Shapers Initiative in Charlotte. Chip attended the University of Virginia where he earned a BS in Commerce and a BA in Government.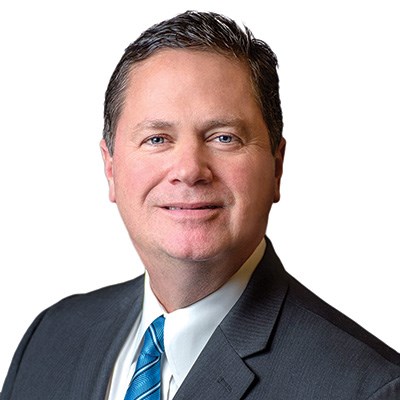 Brad Jones
EVP and Charlotte Regional President
FNB Corporation
---
Brad Jones is the EVP and Charlotte Regional President for FNB Corp. He is responsible for overseeing the development of new business opportunities, organizing and providing leadership to FNB's regional management team in the Charlotte region. He has over 30 years of financial experience in leadership roles at large financial institutions and is very involved in the Charlotte community.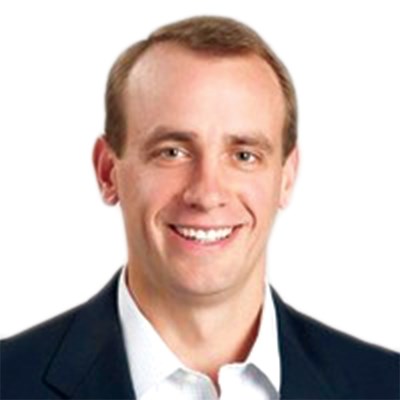 Rich Jones
Partner
The Zabel Companies, LLC
---
Rich has been investing in and partnering with lower middle market companies for the last sixteen years. His prior experience includes advisory work with both a middle market investment bank and a global corporate finance and brand valuation consulting firm. Rich graduated from the University of Virginia with a Bachelor of Science in Commerce with concentrations in Finance and Management. As a result of growing up in five different states, Rich has an unfortunate accent and cheers for far too many sports teams. He gladly calls Charlotte his home with his wife, four kids, and a growing number of pets.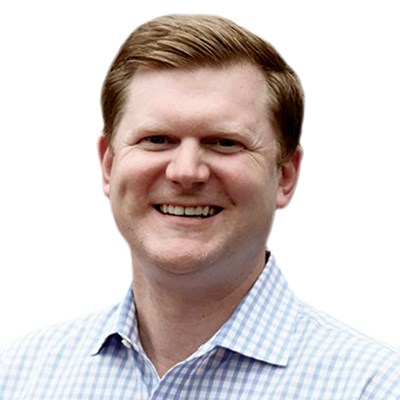 Sean Kelley
Managing Director, Business Development
Gridiron Capital
---
At Gridiron Capital, Sean focuses on developing new business partnerships, marketing, communicating with business owners, and managing investment sourcing and exit planning. Prior to joining Gridiron Capital, Sean served as vice president at BB&T Capital Markets in Richmond, Virginia. His responsibilities at BB&T included executing mergers and acquisitions advisory for middle-market businesses, as well as establishing and strengthening business development relationships with middle-market investors. Earlier in his career, Sean worked at Credit Suisse and Deutsche Bank.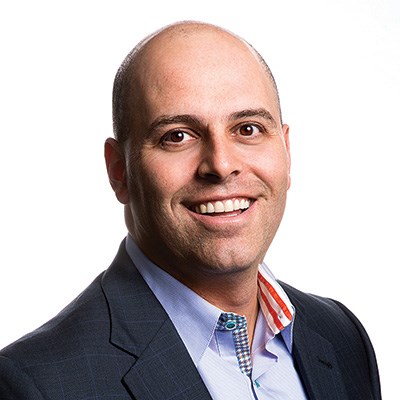 Lee Koury
Managing Partner
Smart Business
---
Lee is managing partner of Smart Business Network Inc., a national events, media and marketing company founded in 1989, primarily responsible for expanding the company's Aspire deal-making conference throughout the U.S. He plays a key role in establishing corporate policies and developing long-term strategy and growth plans. Previously, he founded and chaired the Growth Group at national law firm Arter & Hadden LLP (now Tucker, Ellis & West), which focused on working with middle-market and high-growth technology companies.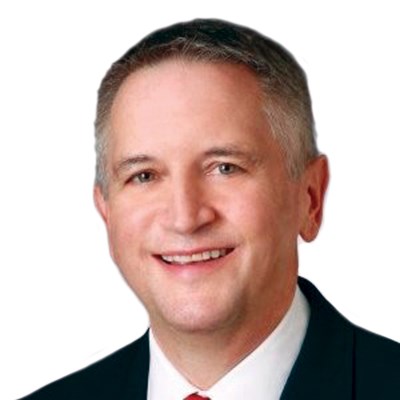 Mark Kral
Managing Partner - Charlotte
RSM US LLP
---
With over 30 years of experience serving clients, Mark helps his clients achieve significant tax savings in both the inbound and outbound international tax area. Mark is the transfer pricing lead specialist responsible for helping to establish worldwide transfer pricing procedures through RSM International.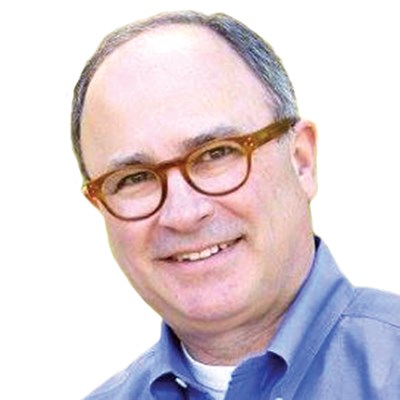 Brent Kulman
Director of Business Development
Five Points Capital
---
Brent has served as the Director of Business Development for Five Points Capital since 2005. Previously, Brent was the Fund Executive of Charlotte Angel Partners, an angel venture capital fund located in Charlotte, North Carolina. Earlier experiences include investment banking positions with Raymond James and Wachovia Securities, where he specialized in raising capital and mergers and acquisitions for healthcare and financial services companies. He began his career with Bank of Boston where he specialized in senior debt and mezzanine financings for Cable TV and publishing companies. He is on the ACG Global Board of Directors as the Director at Large for Charlotte, NC and serves as a Board Member and the Treasurer for the Greensboro Farmers Market.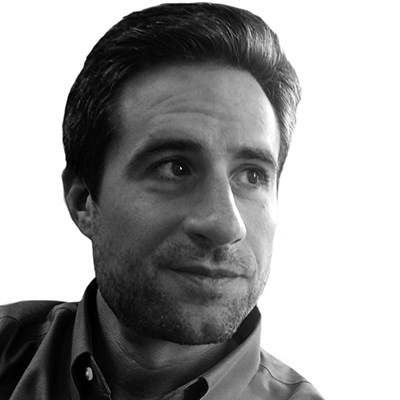 Lindsay Lewellen
Partner
Copeley Capital
---
Lindsay's is a Partner at Copeley Capital. His nearly 20-year career has included operating, investing in and advising middle-market businesses. Most recently, he was the CEO of a healthcare services company; and prior to that, he was an investment professional at Excellere Partners, a middle-market private equity firm. He holds a B.S. from Oklahoma State University; enjoys playing the guitar and clawhammer banjo; spending time with his wife and four kids; and building open-back banjos on a commission basis.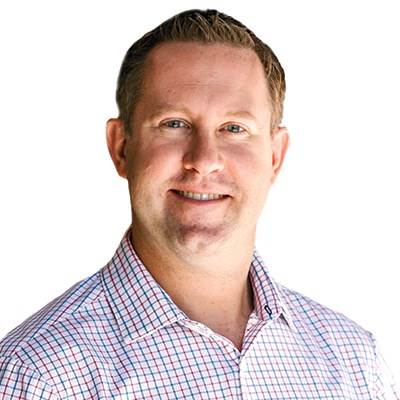 Matt Lindberg
Managing Partner
Plumb Line Capital
---
Investor in and Advisor for Private Companies (Middle Market, Growth Equity, Early Stage).Matt founded Plumb Line Capital Partners, LLC (PLCP) and serves as Managing Partner. PLCP works with a number of long term focused investors / family offices investing, advising, operating, and helping to grow family / founder / entrepreneur owned companies up to $20+ million of EBITDA. PLCP structures these deals as "direct deals" in order to bring in the most strategic investors, board members, industry experts, etc. to accelerate the growth / scale the operations of the company. PLCP works in board member / strategic / operational partnership roles to these operating companies. PLCP/Matt also serve as a Board Member / Member of the Investment Holding Company for Power Curbers & Power Pavers, the worldwide leader in concrete slipform machinery; specifically multi-purpose, paving, and curb/gutter/barrier machines used in infrastructure and construction applications and is headquartered in Salisbury, NC with a second location in Cedar Falls, IA.He has previous experience working as a private equity investor at investment firms that focused on investments in family, founder, entrepreneur, and management team owned companies where he was actively engaged as a board member in the strategy and operations of portfolio companies. Previously, he worked as an investment banker where he provided public and private companies with mergers and acquisitions and debt and equity capital raising advice. Mr. Lindberg graduated from Wake Forest University with a B.A. degree in Economics and Political Science. He resides in the Charlotte region with his wife and four children.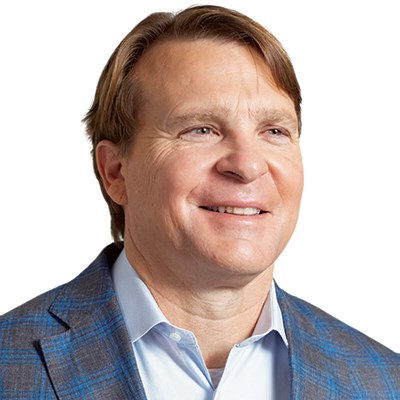 Richard MacLean
Founding Partner
Frontier Growth
---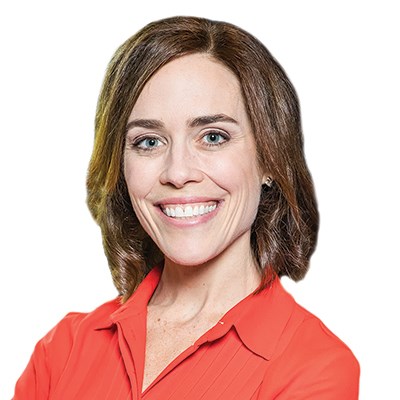 Katherine Manuel
Operating Partner, IDEA Fund Partners
IDEA Fund Partners
---
Katherine is an accomplished executive with deep and varied experience spanning technology, strategy and innovation. She uses her insatiable curiosity of all things – from people to markets to emerging technologies - to shape a clear vision and engage stakeholders to enact positive change.
For over a decade, Katherine climbed the professional ladder at Thomson Reuters, and before leaving the firm had advanced to Senior VP, Innovation where she was entrusted to build and lead a new organization focused on shifting the company from acquisition- to organic-oriented growth. This encompassed defining the vision, developing the team and creating international programs that reached employees, customers and partners. Katherine holds an MBA from Duke University and a bachelor's degree from Davidson College. She also participates on three nonprofit Boards of Directors and serves as operating partner of IDEA Fund Partners, a venture capital firm based in Durham, NC.
Carolyn Meade
Member
Moore & Van Allen PLLC
---
Carolyn has nearly 20 years of experience as corporate transactional counsel, helping partners negotiate the terms of their ventures; shepherding investments for sponsors, high net worth individuals and private equity; and advising founders from the day-to-day through an exit. Her practice focus on M&A; the formation, structuring and governance of privately held business entities; drafting and negotiating commercial contracts; and advising with respect to operational conflicts.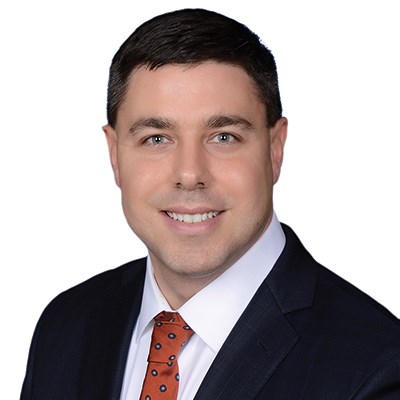 Matt Melago
Vice President
EdgePoint Capital
---
Matt is a Vice President at EdgePoint Capital. He and his team provide M&A advisory and investment banking services to middle market companies across the nation. He has more than 14 years of experience executing transactions across many industries.  Prior to EdgePoint, Mr. Melago provided M&A advisory services for Banc of America Securities and Anderson LeNeave & Co.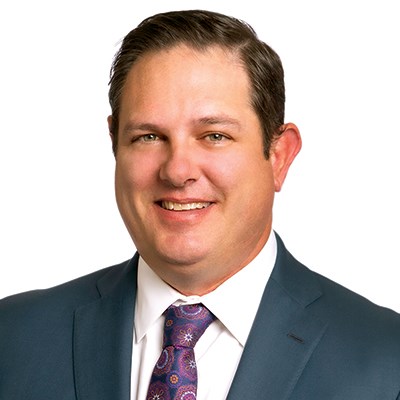 Chad Rash
Partner, Transaction Advisory Services
BDO USA, LLP
---
Chad leads BDO Charlotte's Transaction Advisory Services team and is part of BDO's Mid-Atlantic Transaction Advisory Services group. With over 19 years of experience, Chad oversees transaction service offerings throughout the transaction lifecycle including target/buyer identification, transaction readiness, diligence and execution, as well as post-transaction implementation.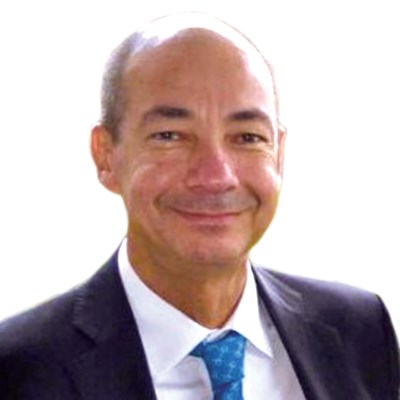 Valmir Rodrigues
President
WQS Group
---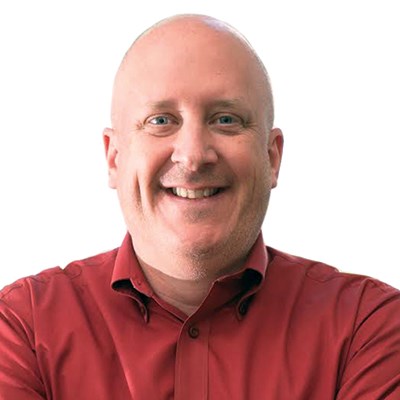 Dan Roselli
Founder
CFV Ventures
---
Dan is a co-founder of Charlotte's entrepreneurship center called Packard Place which was ranked as one of the 5 largest tech and innovation centers in the country and its community and alumni have raised over 2 Billion dollars in capital and created over 2,500 jobs in the Charlotte Region. Dan also co-founded the QueenCity Fintech program which is one of the top Fintech Accelerators in the World and has over 70 alumni companies with over $35M in raised capital.
George Searle
Senior Vice President
First National Bank
---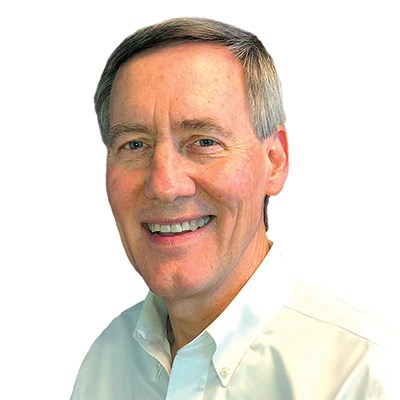 Kenneth L. Smith
Chief Executive Officer
HEPACO
---
Ken Smith joined the HEPACO team as Chief Executive Officer in March 2018. Ken came to HEPACO with more than 34 years of management, operations, sales, engineering, and construction experience across industrial, commercial, government, and environmental markets. Prior to joining HEPACO, he served in various executive leadership positions over a 24-year tenure at Fluor Corporation. Prior to his time at Fluor, Ken served in a senior leadership role at Jacobs Engineering.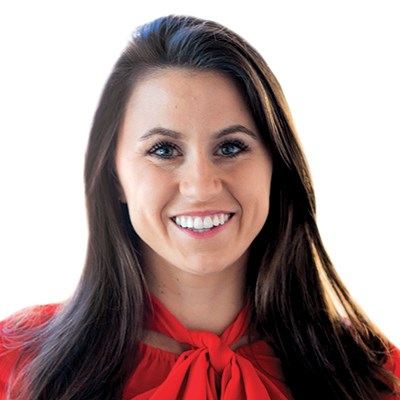 Meggie Williams
Founder / CEO
Skipper
---
Meggie is the founder and CEO of Skipper - a tech-driven pet care company. She graduated from UNC-Chapel Hill in 2010. She's the recipient of Charlotte Agenda's 30 Under 30 Award and CBJ's 40 Under 40 Award. Avid travelers, Meggie and her husband, Sebastian, backpacked around the world for 9 months for their honeymoon. They live in Charlotte with their two dogs, Stinson and Khumbu.