Committee
Chairman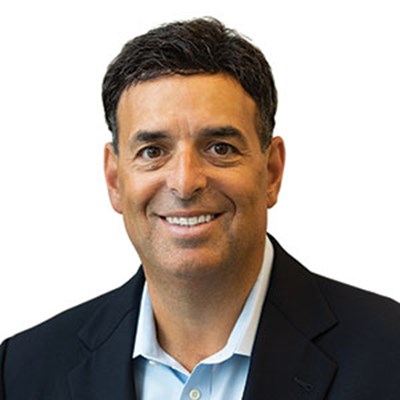 Fred Koury
President & CEO
Smart Business Network
---
Fred co-founded Smart Business Network in 1989 with a single publication in Cleveland, Ohio. In the years since, he has built the company into a leading multimedia and content marketing business providing print and digital marketing services to a national client base.
---
Host Committee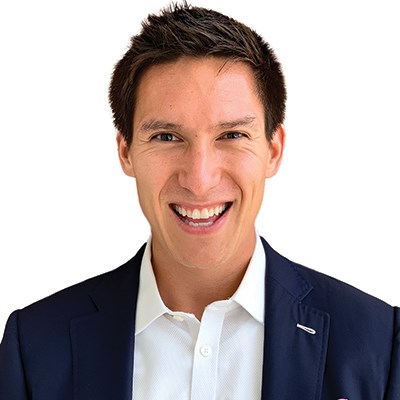 Brad Batten
Managing Partner
Broadtree Partners
---
Brad Batten is a Managing Partner at Broadtree Partners, an operator-centric Private Equity firm focused on scaling small businesses in the lower middle market. Central to Broadtree's strategy is a unique executive-in-residence model which provides a unique set of resources for small businesses and creates flexibility for founders and entrepreneurs to seamlessly transition from their companies or continue to stay involved and partner with the Broadtree team on accelerating growth. At Broadtree, Brad manages all aspects of the investment operation including deal sourcing/origination, diligence, execution, and strategic management and governance of the Broadtree portfolio as lead director on a number of Broadtree portfolio company boards.
Prior to joining Broadtree, Brad was a partner at Zwick Partners, LP, a single-family office. At Zwick Partners, Brad was responsible for the creation and leadership of the family office's private equity direct investing program.
He holds a bachelor's degree from Davidson College in History with a minor in Economics.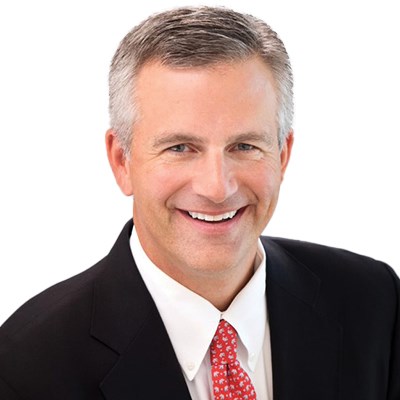 Keith Bell
Executive Managing Director
Cushman & Wakefield
---
Keith is a Commercial real estate consultant exclusively representing companies from Fortune 500 to middle market as well as local one off opportunities. He has completed complex headquarters transactions and help maximize companies real estate portfolio needs relating to new locations, expansions, lease renewals, subleases, as well as purchase and sale transactions. Offer significant experience is in site selection, Build to Suit negotiations, lease vs purchase analysis, strategic planning, and real estate portfolio administration and optimization. Services will result in substantial occupancy cost reduction, time savings, risk mitigation. and alignment of real estate strategy with business objectives.
Specialties: Consulting, Exclusive user representation, lease negotiations, purchase and sale negotiations, Build to Suits, real estate strategy, financial analysis, lease/portfolio administration and optimization, M&A rationalization, operating expense audit, real estate process, market research, sale-leaseback, capital sourcing, design & construction project management.
William Bissett
Co-Founder
Charlotte Growth Partners
---
William has been a supporter of entrepreneurs for over a decade after launching his own startup in 2012. He has been a member of the Charlotte Angel Fund and mentored other founders through RevTech Labs and other programs. In addition, he has a popular podcast (Charlotte Angel Connection), a wealth management firm (Portus Wealth Advisors) and an investment company (Charlotte Growth Partners).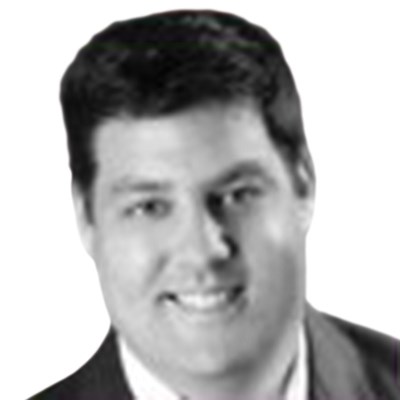 Michael Bork
Certified Business Performance Advisor
Insperity
---
Mike Bork has over 20 years of experience in HR and Human Capital Strategies as both an entrepreneur and an advisor to small and mid-sized business owners. As a thought leader in his field, Mike has earned many awards, and has worked with clients in over 30 different states and multiple industries, ranging from young start-up companies to multi-million-dollar corporations. Mike is actively engaged in a variety of community endeavors and has lived in Charlotte area since 2010 with his wife, three daughters and 2 dogs (Romeo & Taco).
Insperity, a trusted advisor to America's best businesses for more than 25 years, provides an array of human resources and business solutions designed to help improve business performance. Serving more than 100,000 businesses with over 2 million employees, Insperity's mission is to help businesses succeed so communities prosper. We provide a wide range of business performance solutions, enabling business owners to be more systematic and strategic about the role people play in the success of a company. Whether you have ten employees or 5,000, Insperity's business solutions are tailored to helping you run your business more efficiently.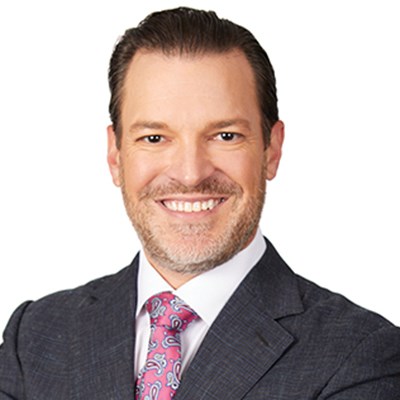 Dominic Brault
Managing Director
Kaulig Capital
---
Dominic Brault is the Managing Director of Kaulig Capital, the direct private investing arm of the Kaulig Companies. He joined Kaulig Capital in early 2017 at the onset of the family office. Dominic has more than 15 years of professional and leadership experience in the financial services sector. He is actively involved in the Board and Management Committees of Kaulig Capital's investments, such as Foundation Wellness, Sill, and Torsion Group Corporation. He is also involved in a number of non-profit organizations and serves on the Board of Hockey Players in Business.
Prior to joining Kaulig Capital, Dominic worked in a similar capacity as a Principal at HTV Industries, Inc., a Northeast Ohio-based private investment holding company. He was also a Managing Director at Carleton McKenna & Company, a boutique investment bank. From 2005 to 2011, Dominic was with Stout Risius Ross, Inc., where he provided financial advisory services to public and private companies on complex finance and accounting matters. Dominic is graduate of Case Western Reserve University.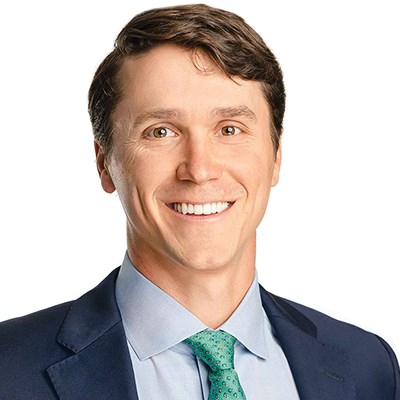 Macon Carroll
Co-Founder & Partner
WSC & Company
---
Macon Carroll is a Partner and co-founder of WSC & Company. Macon is involved all aspects of the firm's search fund activities, inclusive of the search, acquisition and operation phases.

Prior to joining WSC & Company, Macon served as VP of Operations at Griffin Brothers Companies, a diversified family of companies with operations throughout the Carolinas. Griffin Brothers Companies' core businesses are in the construction and demolition landfilling, real estate development, hospitality management, tire and automotive repair industries. Macon focused on the C&D landfilling and the property and hospitality divisions, where he was tasked with implementing operational efficiencies in addition to business development.
In addition to his role at Griffin Brothers Companies, Macon managed a closely held private investment fund, CFH, LLC. As a managing principal of CFH, LLC the fund invested in a broad range of asset classes including, financial services, cloud computing technology, healthcare services, self-storage, commercial and healthcare real estate.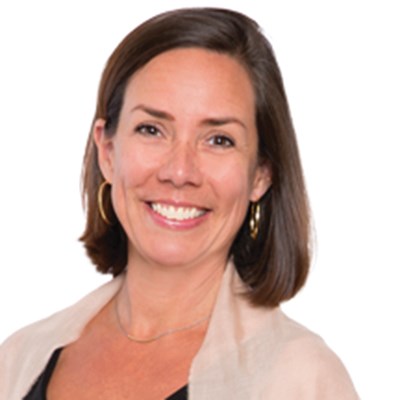 Taber Cathcart
Partner
Womble Bond Dickinson LLP
---
Taber focuses her practice on diversified financial transactions, primarily concentrating on senior and subordinated debt transactions, including acquisition finance, real estate and working capital credit facilities, as well as serving as the Transactions Head of the Financial Services Sector for the firm. She has a broad range of experience representing financial institutions, investment firms and institutional investors in a variety of roles, including as agent banks, arrangers, underwriters and lead senior and or mezzanine debt providers, whether by way of secured or unsecured syndicated credit facilities, club deals, single-lender transactions or loan workouts and restructurings.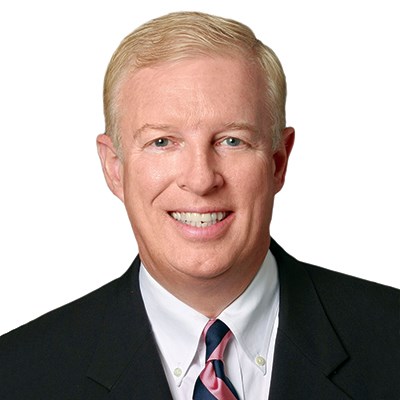 Curtis Elliott
Senior Partner
Culp Elliott & Carpenter, PLLC
---
Curtis Elliott is a tax and corporate partner with Culp Elliott & Carpenter, PLLC in Charlotte. He handles a wide variety of tax and business matters for clients, including company M&A, tax advisory, corporate governance and family succession and corporate strategy. His industry expertise includes SAAS, construction, real estate and healthcare M&A.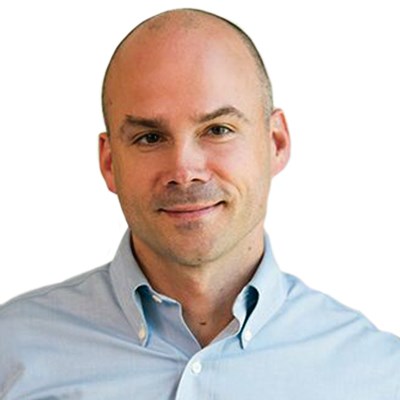 Adam Elmore
Principal
Carousel Capital
---
Adam leads Carousel Capital's investment origination efforts. In this role, he is responsible for originating, assessing, and developing investment leads and relationships with companies. He also develops and maintains relationships with entrepreneurs, investment bankers, attorneys, accountants, financing providers, and other sources of opportunities.
Mr. Elmore received a Bachelor of Arts in History from Davidson College and a Master of Business Administration from the Fuqua School of Business at Duke University.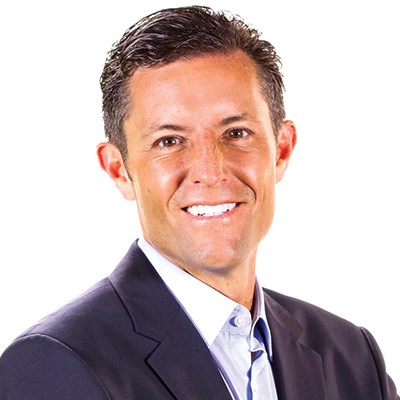 Louis Foreman
CEO
Enventys Partners
---
Louis Foreman is founder and Chief Executive of Enventys Partners, an integrated product design and engineering firm. Over the past 20 years Louis has created 9 successful start-ups and has been directly responsible for the creation of over 20 others. He is the inventor of 10 registered US Patents, and his firm is responsible for the development and filing of well over 600 more. Louis is an adjunct professor of Entrepreneurship and Innovation, at Queens University and an adjunct professor and the Entrepreneur in Residence at The McColl School of Business. Louis serves on the Board of Directors of the James Dyson Foundation, the Intellectual Property Owners Association (IPO), New Dominion Bank, the Intellectual Property Owners Educational Foundation (IPOEF) and is Chairman of the National SBDC Advisory Board.Louis served for 7 years on the Patent Public Advisory Committee (PPAC) of the United States Patent and Trademark Office, including the last two years as Chairman.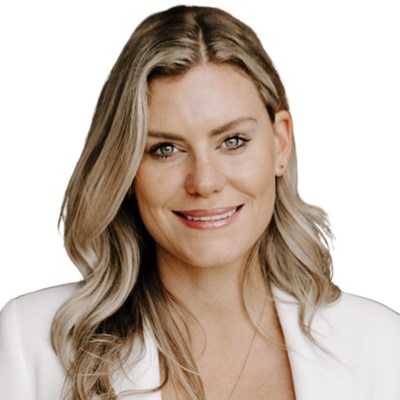 Ashley Gautreaux
Director
CreativeCo
---
Ashley Gautreaux, Director at CreativeCo Capital, brings experience in operations and investments for high growth companies. Venture Capital has enabled her to follow her passion to empower others with ideas and capabilities to change the world as we know it. The CreativeCo mission is to provide early-stage founders with what they need most for growth - capital investment and product engineering resources. She leads investor relations, fund operations, and sources investments. Before joining VC, she spent 7 years as a leader at Tesla to help grow the organization from $204m to $24B, focusing on global acquisitions, new market expansion, and operations.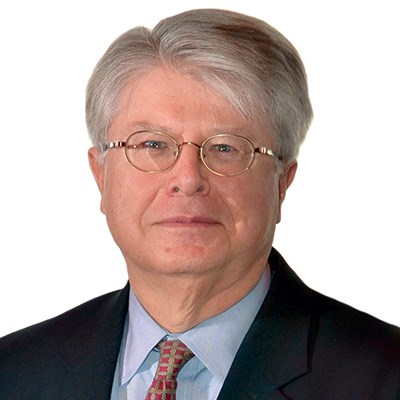 Raymond C. Groth
Managing Director
Axum Capital Partners
---
Ray is a partner at Axum Capital Partners, a private equity group based in Charlotte. Previously, he served as a professor at Duke's Fuqua School of Business, the head of the merger and acquisition group of First Union Securities (now Wells Fargo & Co.), a managing director of the M&A Group of The First Boston Corp. (now Credit Suisse Group) in New York, N.Y. and practiced law with Cravath, Swaine & Moore in New York, N.Y., where he worked on the IPO of Intel Corp., represented Chemical Bank (now JPMorganChase) and was involved in multidistrict litigation on behalf of IBM.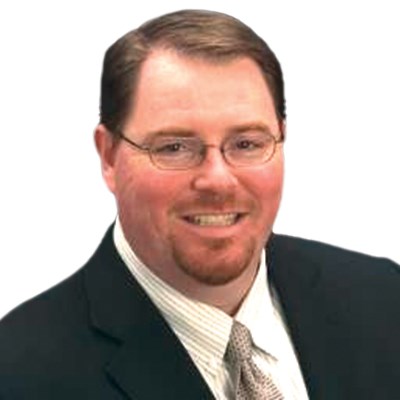 ---
Cornelius "Cor" Hoekstra
EVP, GM at Louise
TIFIN
---
Cor is the General Manager of Louise by TIFIN, which is sprung from the confluence of wealth management and philanthropy. Louise empowers advisors to engage their clients with a next-generation digital charitable giving platform. A philanthropist at heart with 30 years of experience in the ERP technology sector developing SaaS solutions, Cor merged his expertise and passion to become co-founder and CEO of Amicus.io, a fintech company aligning the incentives of donors, financial partners, and non-profit organizations for charitable giving at scale with its DAF 2.0 platform. In 2022, Amicus.io was acquired by TIFIN.
Previously, Cor worked as General Manager of InterTrans Logistics Solutions (ITLS)'s Atlanta office, and later as the Director, Product Management of i2 Technologies, following the sale of ITLS. He later joined One Network Technologies, a SaaS company focused on hosted network supply chain solutions where he served as Vice President of Client Services, as well as Vice President of Retail.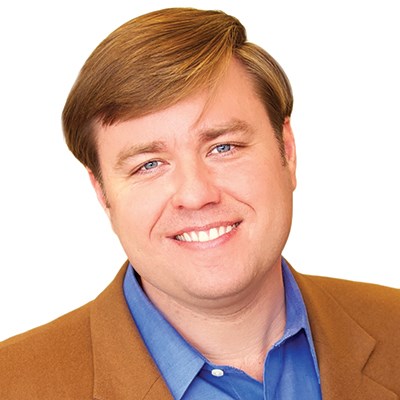 Cliff Holekamp
Co-founder & Managing Director
Cultivation Capital
---
Cliff is co-founder, managing director and general partner at Cultivation Capital. The firm was named the most active venture capital firm in the Midwest by Pitchbook, and a top 10 leading firm by Crunchbase. Previously, he was founder and president of Foot Healers and the Professor of Practice and Academic Director for Entrepreneurship at the Olin Business School at Washington University, where he was named one of the Top 100 Entrepreneurship Professors in the World.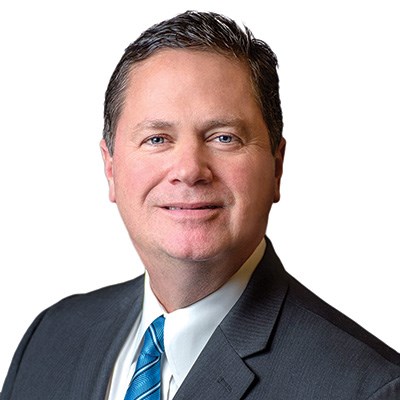 Brad Jones
EVP & Charlotte Regional President
FNB Corporation
---
Brad Jones is the EVP and Charlotte Regional President for FNB Corp. He is responsible for overseeing the development of new business opportunities, organizing and providing leadership to FNB's regional management team in the Charlotte region. He has over 30 years of financial experience in leadership roles at large financial institutions and is very involved in the Charlotte community.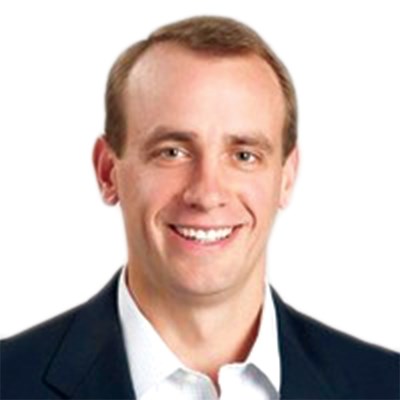 Rich Jones
Partner
The Zabel Companies, LLC
---
Rich has been investing in and partnering with lower middle market companies for the last sixteen years. His prior experience includes advisory work with both a middle market investment bank and a global corporate finance and brand valuation consulting firm. Rich graduated from the University of Virginia with a Bachelor of Science in Commerce with concentrations in Finance and Management. As a result of growing up in five different states, Rich has an unfortunate accent and cheers for far too many sports teams. He gladly calls Charlotte his home with his wife, four kids, and a growing number of pets.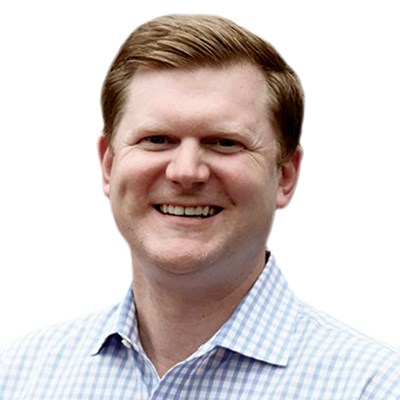 Sean Kelley
Managing Director, Business Development
Gridiron Capital
---
At Gridiron Capital, Sean focuses on developing new business partnerships, marketing, communicating with business owners, and managing investment sourcing and exit planning. Prior to joining Gridiron Capital, Sean served as vice president at BB&T Capital Markets in Richmond, Virginia. His responsibilities at BB&T included executing mergers and acquisitions advisory for middle-market businesses, as well as establishing and strengthening business development relationships with middle-market investors. Earlier in his career, Sean worked at Credit Suisse and Deutsche Bank.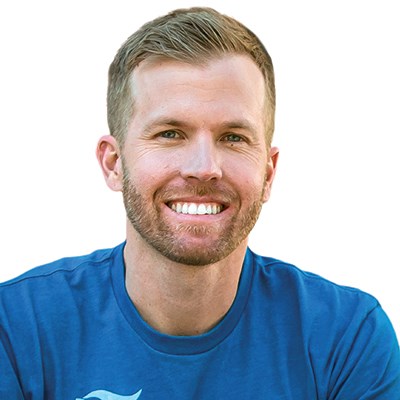 Blake Koch
CEO
FilterTime
---
Blake Koch is an American professional stock car racing driver and businessman. He last competed in the NASCAR Xfinity Series, driving the No. 11 Chevrolet Camaro for Kaulig Racing. He is also the founder of FilterTime, a residential air filter company that delivers the filters to consumer's homes on a regular basis.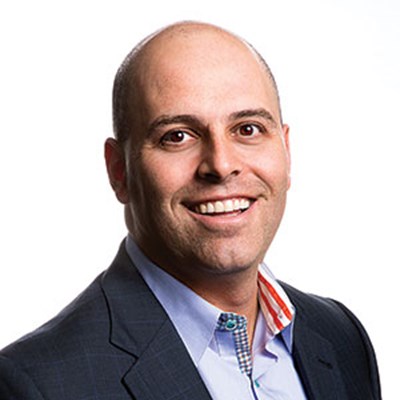 Lee M. Koury
Managing Partner
Smart Business Network Inc.
---
Lee is managing partner of Smart Business Network Inc., a national events, media and marketing company founded in 1989, primarily responsible for expanding the company's Aspire deal-making conference throughout the U.S. He plays a key role in establishing corporate policies and developing long-term strategy and growth plans. Previously, he founded and chaired the Growth Group at national law firm Arter & Hadden LLP (now Tucker, Ellis & West), which focused on working with middle-market and high-growth technology companies.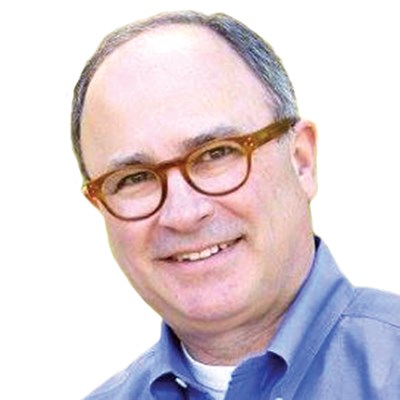 Brent Kulman
Director of Business Development
Five Points Capital
---
Brent has served as the Director of Business Development for Five Points Capital since 2005. Previously, Brent was the Fund Executive of Charlotte Angel Partners, an angel venture capital fund located in Charlotte, North Carolina. Earlier experiences include investment banking positions with Raymond James and Wachovia Securities, where he specialized in raising capital and mergers and acquisitions for healthcare and financial services companies. He began his career with Bank of Boston where he specialized in senior debt and mezzanine financings for Cable TV and publishing companies. He is on the ACG Global Board of Directors as the Director at Large for Charlotte, NC and serves as a Board Member and the Treasurer for the Greensboro Farmers Market.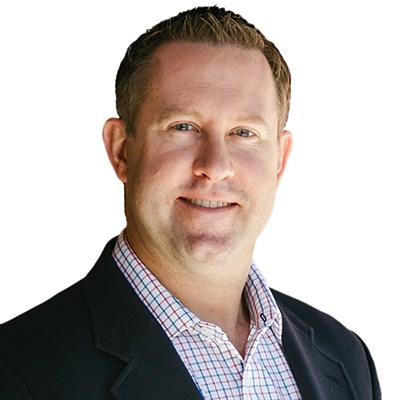 Matt Lindberg
Managing Partner
Plumb Line Capital
---
Matt founded Plumb Line Capital Partners, LLC (PLCP) and serves as Managing Partner. PLCP works with a number of long term focused investors / family offices investing, advising, operating, and helping to grow family / founder / entrepreneur owned companies. PLCP structures these deals as "direct deals" in order to bring in the most strategic investors, board members, industry experts, etc. to accelerate the growth / scale the operations of the company. PLCP works in board member / strategic / operational partnership roles to these operating companies.
Additionally, Matt is Managing Partner of Abatemaster, a leader in environmental services including asbestos surveys, inspections, & abatement, lead based paint removal, mold remediation, soda blasting, and demolition services in North Carolina, South Carolina, and Virginia for 25 years.
He has previous experience working as a private equity investor at investment firms that focused on investments in family, founder, entrepreneur, and management team owned companies where he was actively engaged as a board member in the strategy and operations of portfolio companies. Previously, he worked as an investment banker where he provided public and private companies with mergers and acquisitions and debt and equity capital raising advice.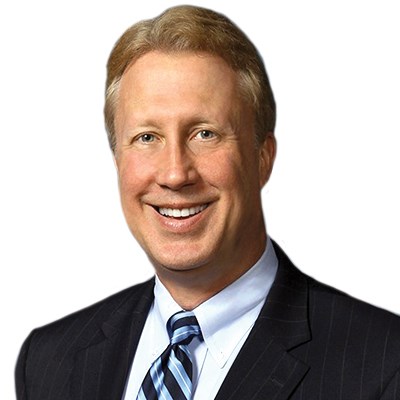 Keith Luedeman
Investor/Exited Founder
Self
---
Keith Luedeman is founder and former CEO of goodmortgage.com, an award winning internet mortgage lender. Keith led goodmortgage.com to be recognized for many successes including Best Place to Work for Mid-Size Companies and Online Lender of the Year by the Mortgage Bankers Association. Under Keith's guidance, goodmortgage.com was named to the Inc. 5000 five times, earning it a place on the Inc. 5000 Honor Roll.
Earning individual awards along the way, such as NCTA Tech Exec of the Year, Keith developed a reputation as a passionate entrepreneur who shares his business wisdom as Board Chair of Innovate Charlotte, Board Chair of the Queens University Entrepreneurial Leadership Circle Advisory Board, an active investor in the Charlotte Region and a mentor to startups.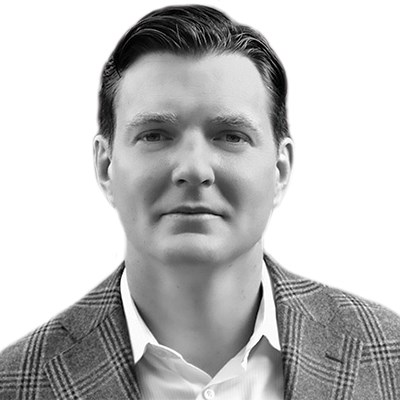 Matt Magan
Co-Founder
Ten Oaks Group
---
Matt leads investing efforts at Ten Oaks Group. Before he and Mike Hahn established Ten Oaks, Matt was a Principal at Summit Park, a Charlotte-based private investment firm. Matt started his career as an investment banking analyst at Wachovia Securities. Undergraduate degree: University of Maryland. MBA: Wharton School of the University of Pennsylvania.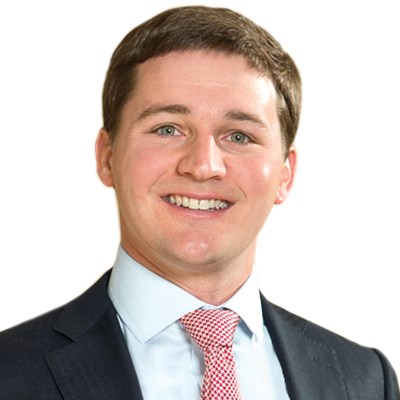 Rhett McCraw
Partner
WJ Partners
---
Mr. McCraw joined WJ Partners, LLC in 2014 and is responsible for deal sourcing, executing investments, and portfolio support.
Prior to joining WJ Partners, Mr. McCraw worked at Exxon Mobil Corporation in Fairfax, VA. He worked in various corporate finance and M&A roles for the company's global refining, midstream and marketing businesses. Mr. McCraw started his career as an engineer at Clark Construction Group in Bethesda, MD working in operations.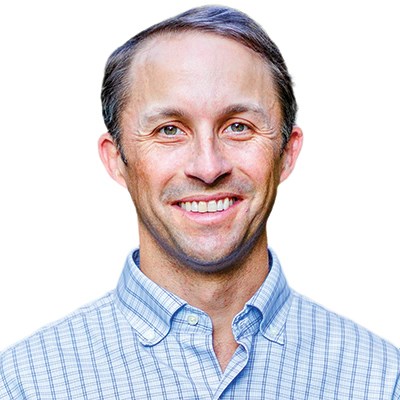 Ryan Popp
SVP of Business Development / M&A
US Radiology Specialists
---
Ryan brings more than 15 years of consulting, investment banking and corporate development experience across industries, with publicly held, private, and private equity-backed companies. Ryan currently serves as SVP at US Radiology Specialists, a portfolio company of Welsh, Carson, Anderson and Stowe, where he is involved in all aspects of business development and leads M&A execution. Prior to his time at USRS, Ryan held various roles at EnPro Industries, BlackArch Partners, and LivingSocial, among others. He received a BS in Computer Science and Mathematics from Vanderbilt University and an MBA from the University of Virginia Darden School of Business.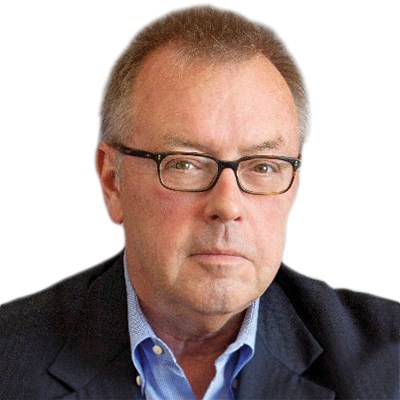 Don Rainey
General Partner
Grotech Ventures
---
Don Rainey joined Grotech Ventures in 2007 and focuses on investment opportunities in e-commerce, internet and networking technologies. Don currently serves on the boards of Grotech portfolio companies Adwerx, Ceterus, Krista Software, Payzer, PetScreening, Rent Ready and Zenoss. He is also responsible for the firm's investment in Dispatch Technologies (acquired Youreka Labs), Gatho, ICX Media, Passport Labs, Subsalt and XOi Technologies. He was previously on the board of several other prior Grotech portfolio companies including Booker Software, Clarabridge, Contactually, HelloWallet, Intellinote, LivingSocial, Personal, The Royalty Exchange, WiserTogether, and Youreka Labs.
Don is a strong proponent of technology transfer and education and devotes much time to both areas. In 2010, he was appointed to a third term as an emerging technology consultant to the Chief Information Officer of the US Department of Defense through the DeVenCi Program, which is tasked with researching and nominating companies to solve the DoD's unmet technology needs. In 2011, Don was appointed to the JMU Board of Visitors by Virginia Governor Robert McDonnell. During this four year appointment, he and other board members are responsible for overseeing the effective governance of the university. He also serves on the Board of Directors of James Madison Innovations, Inc., a non-profit corporation which helps commercialize intellectual property produced at JMU. In 2012, he was named to the Board of Directors of the Innovation and Entrepreneurship Investment Authority, which is the parent authority for The Center for Innovative Technology.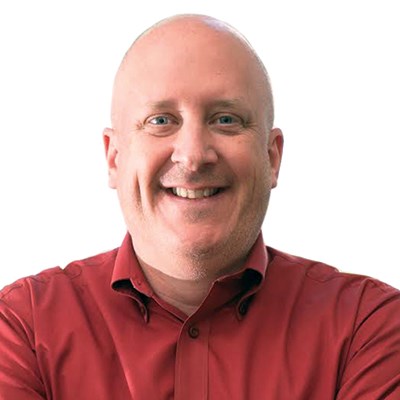 Dan Roselli
Founder
CFV Ventures
---
Dan is a co-founder of Charlotte's entrepreneurship center called Packard Place which was ranked as one of the 5 largest tech and innovation centers in the country and its community and alumni have raised over 2 Billion dollars in capital and created over 2,500 jobs in the Charlotte Region. Dan also co-founded the QueenCity Fintech program which is one of the top Fintech Accelerators in the World and has over 70 alumni companies with over $35M in raised capital.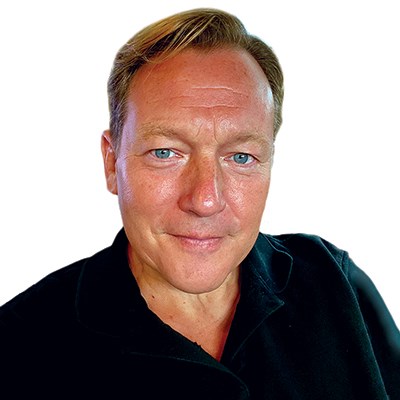 Thom Ruhe
President & CEO
NC IDEA
---
Thom Ruhe is President and CEO of NC IDEA, a private foundation committed to helping North Carolinians realize their full entrepreneurial potential. He is an entrepreneur, investor, mentor, philanthropist, and works with entrepreneurs, governments, universities, and NGOs around the world to embrace the entrepreneurial mindset needed to grow equitable vibrant economies.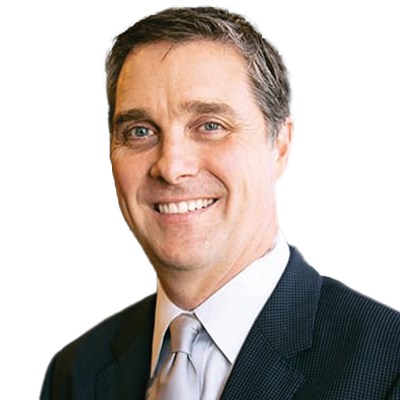 Dave Swartzendruber
Investor Development
Quest
---
An operating executive with over 20 years of business ownership and leadership experience, Dave owned two successful businesses prior to joining Quest, one was recognized as a inc 5000 fastest growing privately held company in the U.S.. He specializes in private equity, investment banking, and family office sectors producing new capital funding opportunities of over $150M+.
Dave attended Ferris State University. He is also an avid pilot, a skill he uses as a project ambassador for the Make an Impact Foundation's Drones-2-Jets aviation program.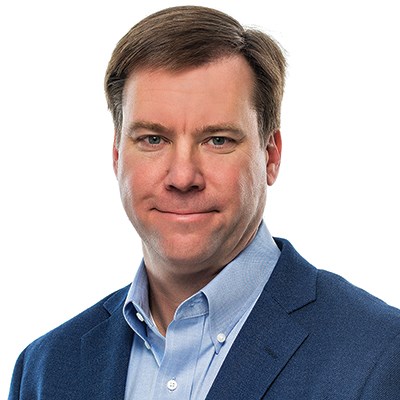 Robert Thomas
CFO
Alice Company
---
Robert Thomas is the chief financial officer of Alice Company. Founded in 1923 as a textile company, Alice Company is now a private investment firm focusing on minority investments in companies and real estate developments across the United States. A certified public account, he previously worked at Ernst & Young.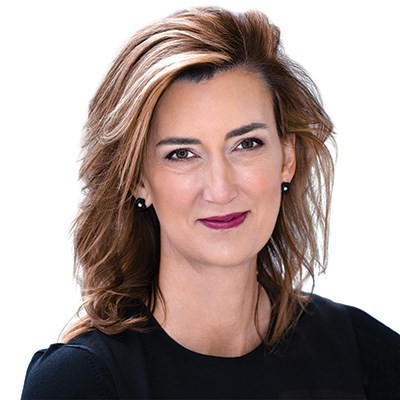 Lisa Tweardy
Founder & CEO
mign, inc.
---
Lisa is passionate about reducing preventable harm and accelerating the commercialization of new medical technologies. As Co-founder and CEO of mign, she delivers orthopaedics, digitally tailored. Over her 30+ year career in medical devices, she served as CEO for Combat Medical, General Manager, Biomet Bracing, Vice President, Orthopaedics at Ossur. Lisa has been awarded 19 patents and has published research in Spine and Journal of Neurosurgery. She earned her Bachelor's from Lehigh University, and Master's in the Management of Technology from the School of Engineering and the Wharton School at the University of Pennsylvania.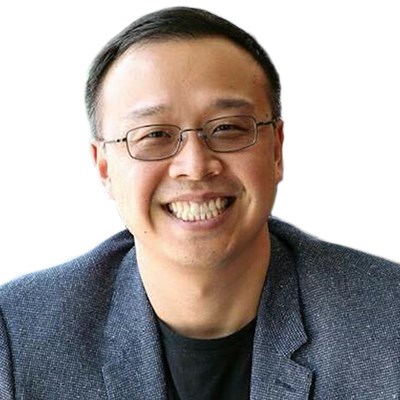 Derek Wang
Co-Founder & CEO
Stratifyd
---
Dr. Derek Wang is Founder and CEO of Stratifyd, Inc. Dr. Wang earned a PhD in Computer Science from University of North Carolina Charlotte. He has held positions at Microsoft Research, Xerox, and Bank of America before becoming the Associate Director of the Charlotte Visualization Center where he worked on projects for Homeland Security and Bank of America, among others.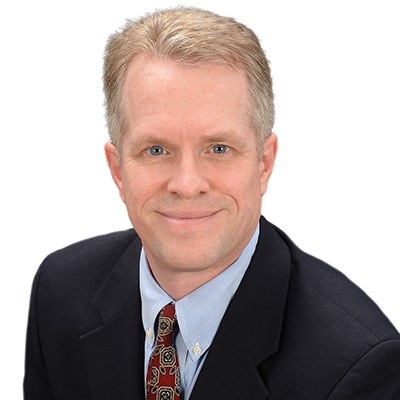 Chris Weidenhammer
Managing Partner
Tillery Capital
---
Chris Weidenhammer is the managing partner and co-founder of Tillery Capital, a Charlotte, NC. based family office structured private investment firm targeting lower middle-market companies. During his 20 years as an investor, Mr. Weidenhammer has led and/or played a significant role in more than 35 investments, across a wide range of industries, with an aggregate transaction value in excess of $1.3 billion. He serves on the board of directors of each of Tillery Capital's portfolio companies.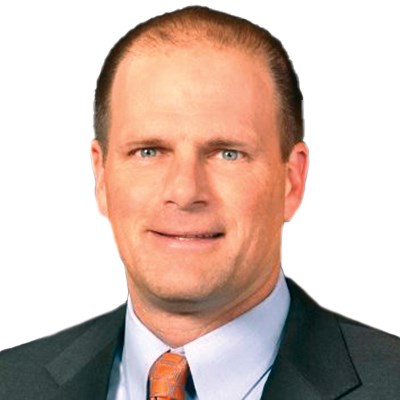 Greg Wilcox
Regional Manager
First National Bank
---
Greg Wilcox is a Regional Manager covering Middle Market and Large Corporate banking for the Carolinas at First National Bank. Greg has been in banking for over 30 years in various roles covering multiple industries and deal sizes with an emphasis on Middle Market M&A transactions and previously worked as a High Yield Fixed Income research analyst covering Consumer Products and the Automotive & Transportations industries. Greg is a Charlotte native and attended Davidson College and Queens University for graduate school and currently has a Series 7/63 license.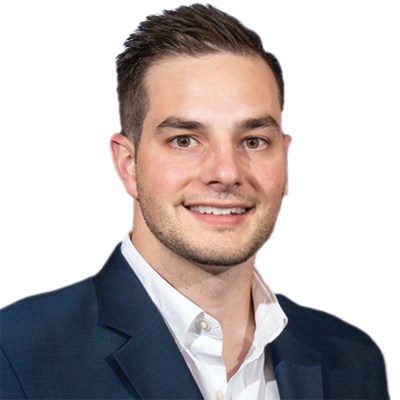 Justin Witz
Founder & CEO
Catapult HQ, Inc.
---
Justin is an Iraqi War Veteran who served in the U.S. Air Force. He is the Founder & CEO of Catapult, an automated Request for Proposal ("RFP") platform with over 1,600 companies worldwide utilizing their products to standardize there organizational experience for all types of RFx activity.