Theresa Payton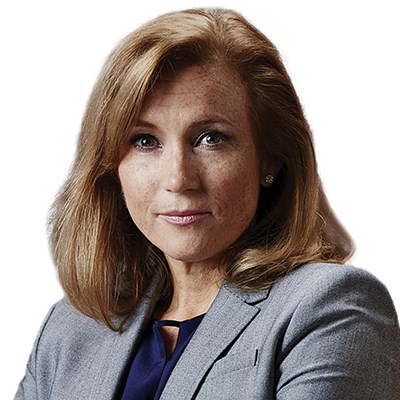 Theresa Payton
CEO
Fortalice Solutions LLC
---
As one of the nation's most respected authorities on secured digital transformation, Theresa Payton is frequently requested to advise Boards of Global Companies, CEOs, and Technology Executives. Theresa is a visionary in the digital world leading the way as an inventor of new security designs and has an approved U.S. patent in security. She provides advice drawing from her experience as a technologist first and now veteran cybercrime fighter, entrepreneur, and author.
Theresa started her professional career within the financial services sector during a time when unprecedented merger activity and innovative and creative banking solutions were market differentiators. Theresa went from a developer to the management ranks quickly, running over 60 significant merger integrations as well as deploying several "first ever" platforms for her banking employers such as expert systems, artificial intelligence, mobile banking, and more. She started her career in a Board Room – while in her early 20s, Barnett Bank (now Bank of America) put her in charge of the CEO's top strategic technology initiative and asked her to brief the Board of Directors.
Theresa was named the first-ever female White House Chief Information Officer with vast responsibilities that extended globally and included other duties such as maintaining the Federal records keeping for the entire operation and building out the first ever 24X7 security operations center.
She continues to practice her craft as the CEO of a leading, profitable cybersecurity company, Fortalice Solutions. She is a thought leader in key areas of importance to management and boards, including combating fraud, insider threat, improving customer experience, operational resiliency, and securing leading-edge technology deployments leveraging blockchain, artificial intelligence, and big data analytics.
Theresa has a proven track record as an Advisory Board member for two public companies (UniCredit Bank and CyberArk). She has advised both and coached their teams in transforming key lines of business to meet market demands in a secure and innovative manner. She funded and co-founded a product company in 2014 and sat on its original Board. The company was sold in 2022 to Celerium Inc.