Committee
Chairman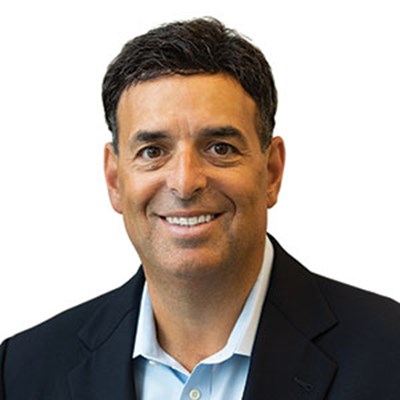 Fred Koury
President & CEO
Smart Business Network
---
Fred co-founded Smart Business Network in 1989 with a single publication in Cleveland, Ohio. In the years since, he has built the company into a leading multimedia and content marketing business providing print and digital marketing services to a national client base.
---
Host Committee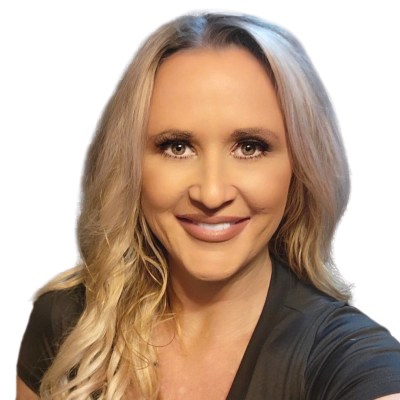 Sheri Atwood
CEO
SupportPay
---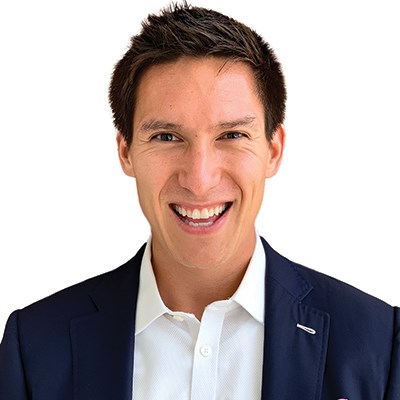 Brad Batten
Managing Partner
Broadtree Partners
---
Brad Batten is a Managing Partner at Broadtree Partners, an operator-centric Private Equity firm focused on scaling small businesses in the lower middle market. Central to Broadtree's strategy is a unique executive-in-residence model which provides a unique set of resources for small businesses and creates flexibility for founders and entrepreneurs to seamlessly transition from their companies or continue to stay involved and partner with the Broadtree team on accelerating growth. At Broadtree, Brad manages all aspects of the investment operation including deal sourcing/origination, diligence, execution, and strategic management and governance of the Broadtree portfolio as lead director on a number of Broadtree portfolio company boards.
Prior to joining Broadtree, Brad was a partner at Zwick Partners, LP, a single-family office. At Zwick Partners, Brad was responsible for the creation and leadership of the family office's private equity direct investing program.
He holds a bachelor's degree from Davidson College in History with a minor in Economics.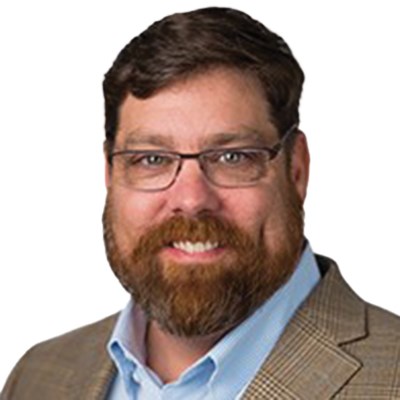 Michael Bork
Certified Business Performance Advisor
Insperity
---
Mike Bork has over 23 years of experience in HR and Human Capital Strategies as both an entrepreneur and an advisor to business owners. As a thought leader in his field, Mike has earned many awards, and has worked with clients in over 30 different states and multiple industries, ranging from young start-up companies to multi-million-dollar corporations. Mike's primary focus is allowing business owners to remain focused on their core competency by allowing them to attract and retain top talent without the headaches of running a full HR department. Mike has lived in Charlotte area since 2010 with his wife, three daughters and 2 dogs (Romeo & Taco).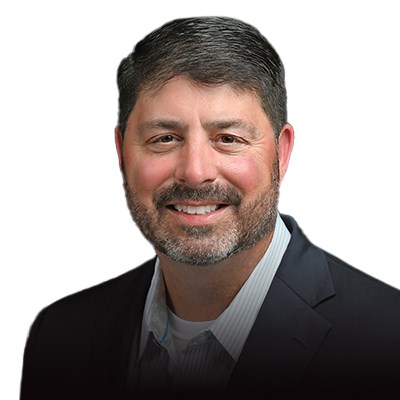 Paul Bruno
President - Carolinas, Partner
Lockton Companies LLC
---
Paul has over 30+ years of experience in the employee benefits and total rewards field. Paul is responsible for Lockton in the Carolinas and is a member of the Southeast Executive Committee. He has consulted with clients in all aspects of employee benefits including health and welfare, qualified and non-qualified retirement plans, human resource, benefits and payroll administration outsourcing, executive benefits and worksite marketing programs.
Paul's expertise includes performing financial and underwriting analysis, including benefit cost projections, renewals, budgeting, and mid-year; year-end client reporting of financial results.
Paul has a B.S. in Business Administration from St. John's University.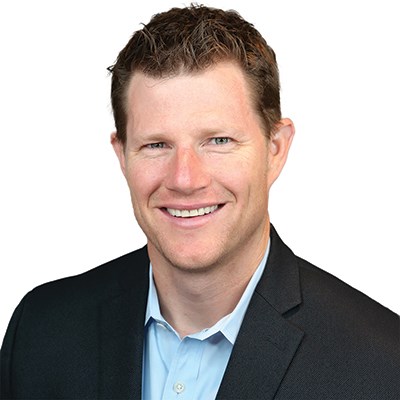 Todd Buelow
Principal
Dualboot Partners
---
Todd has over 20 years of experience managing digital products and was a founding member of Elogex, Bella Tunno, Cloud Logistics, and Castle Digital Partners. He's a firm believer in servant-leadership and is active in the local community.

He serves on the boards of the Society of Information Management (SIM) Charlotte, Speedway Children's Charity, American Football without Barriers, and Bounce Out the Stigma. Todd was previously the Board President at the Charlotte Rescue Mission. He lives in Charlotte, NC with his wife Michelle and daughters Riley and Ella.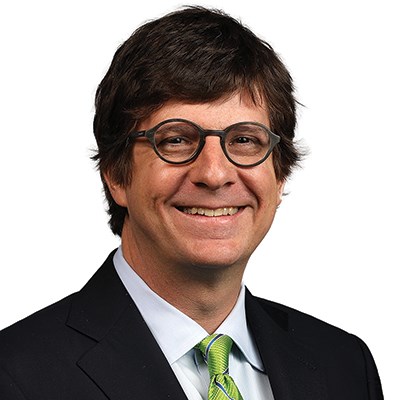 Dr. Will Caldwell
Co-Founder & CEO
SaVia Health
---
Dr. Will Caldwell is Co-Founder and CEO of SaVia Health, a SaaS based medical software company. Prior to that, he was Senior Vice President at Health Catalyst where he consulted with and advised health systems, CINs, life science businesses, and payers on the use of data analytics. Dr. Caldwell worked directly with C suite level healthcare executives as a subject matter expert on the topic of data driven cultural change and population health.
Prior to Health Catalyst, he served as Senior Vice President for Clinical Integration at a $6B integrated delivery system, building a value- based network comprised of over 2800 providers across 26 specialties.
Dr. Caldwell has extensive experience in private equity, international supply chain, global health system development, and early stage technology startups.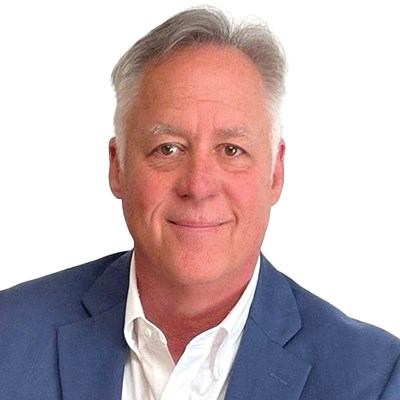 John Davis
CEO
StorEn Technologies, Inc.
---
John has over 28 years executive level experience in sales and business development heavily focused on emerging technology solutions for the telecommunications and utilities industries. Most recently, John held the position of Director of Business Development for XNRGI, Inc, an early stage lithium battery developer building an innovative solid state lithium battery technology.
Over the course of the last 20 years, John has worked with a number of flow battery and fuel cell developers including, ZincNyx, RedFlow LTD, Deeya Energy, VRB Power, ReliON Fuel Cells and Metallic Power. During his time at VRB, one of the first vanadium flow battery companies, John oversaw the sales and delivery of the first flow battery installed at a telecom site.
John was also instrumental in the standardization of hydrogen fuel cells used as stationary backup power at many telecom sites in the US and the Caribbean.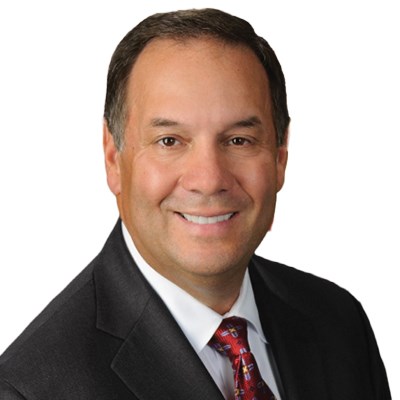 Mark DeMarcus
Regional Manager Business Banking
First National Bank
---
Mark DeMarcus is a Senior Vice President and Regional Manager for Business Banking for First National Bank's Charlotte Region. In this role, Mark leads the business unit in providing companies across a variety of industries with industry-leading suite of business products and services, such as tailored cash flow solutions, capital financing options, to support growth of mid-sized companies throughout the Greater Charlotte area.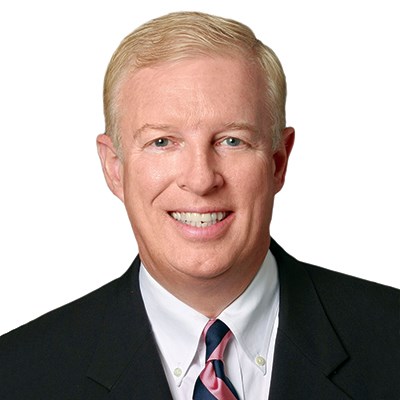 Curtis Elliott
Senior Partner
Culp Elliott & Carpenter, PLLC
---
Curtis Elliott is a tax and corporate partner with Culp Elliott & Carpenter, PLLC in Charlotte. He handles a wide variety of tax and business matters for clients, including company M&A, tax advisory, corporate governance and family succession and corporate strategy. His industry expertise includes SAAS, construction, real estate and healthcare M&A.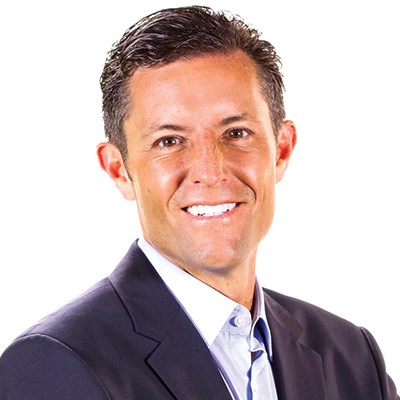 Louis Foreman
CEO
Enventys Partners
---
Louis Foreman is founder and Chief Executive of Enventys Partners, an integrated product design and engineering firm. Over the past 20 years Louis has created 9 successful start-ups and has been directly responsible for the creation of over 20 others. He is the inventor of 10 registered US Patents, and his firm is responsible for the development and filing of well over 600 more. Louis is an adjunct professor of Entrepreneurship and Innovation, at Queens University and an adjunct professor and the Entrepreneur in Residence at The McColl School of Business. Louis serves on the Board of Directors of the James Dyson Foundation, the Intellectual Property Owners Association (IPO), New Dominion Bank, the Intellectual Property Owners Educational Foundation (IPOEF) and is Chairman of the National SBDC Advisory Board.Louis served for 7 years on the Patent Public Advisory Committee (PPAC) of the United States Patent and Trademark Office, including the last two years as Chairman.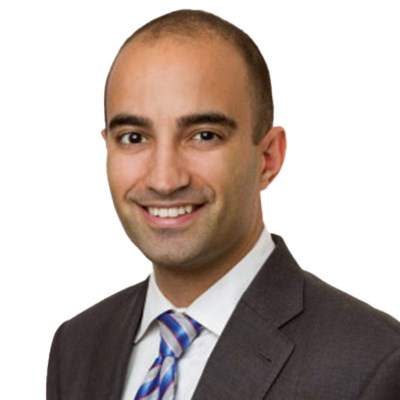 Alex Gajewski
Partner
WSC | Heritage
---
Alex Gajewski is a Partner at WSC & Company and WSC | Heritage. He focuses on the middle market private equity strategy and supports searchers and CEOs across the investment life cycle. Prior to launching WSC | Heritage with Lindsay and the WSC Team, Alex founded Hempstead Partners, a Charlotte-based private investment firm focused on lower middle market private companies. Alex previously worked at Greylion Capital, a New York City-based middle market private equity firm with $1.7B AUM.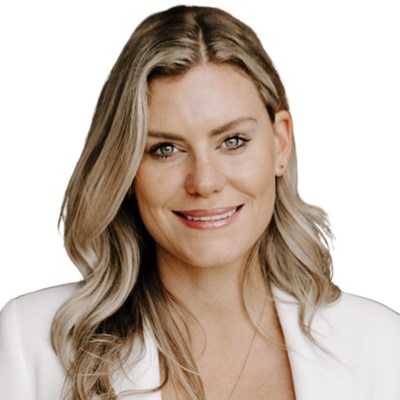 Ashley Gautreaux
Director
CreativeCo
---
Ashley Gautreaux, Director at CreativeCo Capital, brings experience in operations and investments for high growth companies. Venture Capital has enabled her to follow her passion to empower others with ideas and capabilities to change the world as we know it. The CreativeCo mission is to provide early-stage founders with what they need most for growth - capital investment and product engineering resources. She leads investor relations, fund operations, and sources investments. Before joining VC, she spent 7 years as a leader at Tesla to help grow the organization from $204m to $24B, focusing on global acquisitions, new market expansion, and operations.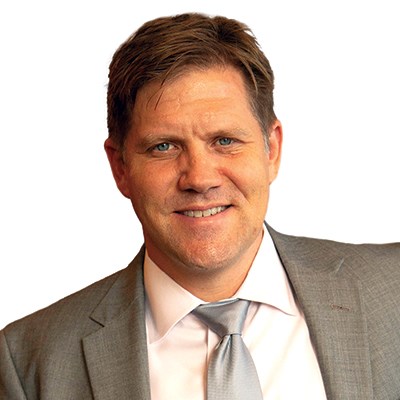 Dale Gillmore
Founder/CEO
Quest
---
Dale Gillmore is the Founder & CEO of Quest. He brings over 25 years of M&A and family office experience, working closely with privately held business owners. He is a licensed CPA in NC and Michigan, passed the Series SIE, Series 3, 63, 79 & 82 exams and is a FINRA member. Dale has a passion for helping children and in 2010 he founded the Make an Impact Foundation.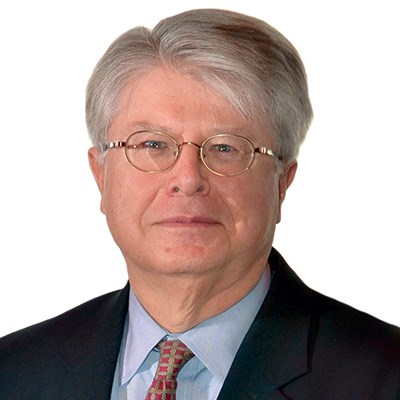 Raymond C. Groth
Managing Director
Axum Capital Partners
---
Ray is a partner at Axum Capital Partners, a private equity group based in Charlotte. Previously, he served as a professor at Duke's Fuqua School of Business, the head of the merger and acquisition group of First Union Securities (now Wells Fargo & Co.), a managing director of the M&A Group of The First Boston Corp. (now Credit Suisse Group) in New York, N.Y. and practiced law with Cravath, Swaine & Moore in New York, N.Y., where he worked on the IPO of Intel Corp., represented Chemical Bank (now JPMorganChase) and was involved in multidistrict litigation on behalf of IBM.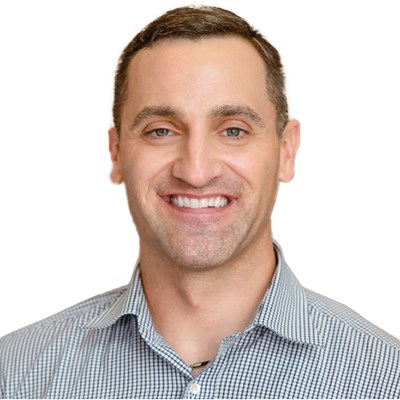 Sean Healy
Vice President of Business Development
Keswick Partners
---
Sean Healy is a VP at Keswick Partners, responsible for sourcing new investment opportunities and conducting preliminary diligence for potential investments. Prior to Keswick, Sean was head of origination for a family office, led his own search fund, and also served in various strategy and management consulting-related roles for companies spanning all stages of the business lifecycle. Sean served as an Officer in the US Army and remains a Lieutenant Colonel in the US Army Reserves today.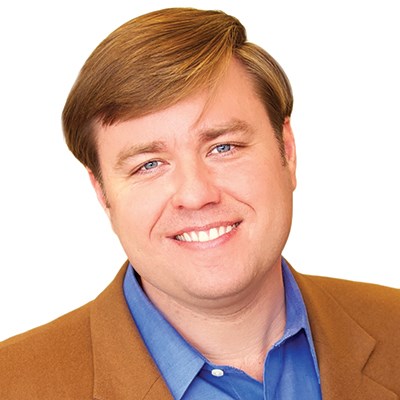 Cliff Holekamp
Co-founder & Managing Director
Cultivation Capital
---
Cliff is co-founder, managing director and general partner at Cultivation Capital. The firm was named the most active venture capital firm in the Midwest by Pitchbook, and a top 10 leading firm by Crunchbase. Previously, he was founder and president of Foot Healers and the Professor of Practice and Academic Director for Entrepreneurship at the Olin Business School at Washington University, where he was named one of the Top 100 Entrepreneurship Professors in the World.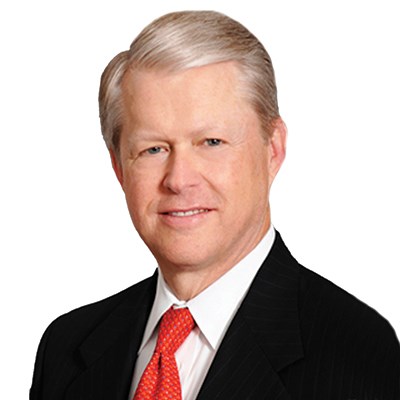 Bob James
President
Robert E. James Advisors, LLC
---
Since 2015 Mr. James has served as President of Robert E. James Advisors, LLC. In this capacity he works with CEOs and other executives of public and private companies to improve their leadership skills and company performance. Prior to this, he had over 42 years of experience in the banking industry. From 2012 to 2015, he worked for Grant Thornton, LLP as Senior Advisor in their banking and securities industry practice. Prior to 2012 he worked for Fifth Third Bank, North Carolina [President and CEO 2008-1012]; First Charter Corporation [President and CEO 2004-2008], Chief Banking Officer [1999-2004]; and Centura Banks, Inc. [1974-1999].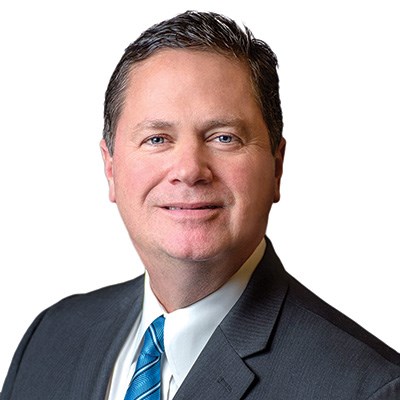 Brad Jones
Executive Vice President of Carolinas Commercial Banking
First National Bank
---
Brad Jones is Executive Vice President of Carolina Commercial Banking, overseeing FNB's multiple markets in North Carolina and South Carolina. In addition to his home market in Charlotte, Jones manages the execution of FNB's Commercial Banking sales model throughout its Eastern North Carolina, Piedmont, Raleigh-Durham and South Carolina Regions. The Regional Presidents serving these markets report to Jones, who also maintains his previous position as Regional Market Executive and President of the Charlotte Region. He joined FNB in 2019 with more than 30 years of extensive financial services experience, including leadership roles with BBVA, Wells Fargo and Bank of America.

Jones received his Business Administration from the University of North Carolina at Chapel Hill and Master of Business Administration from the University of North Florida. Heavily involved in the local community, Jones has served as a board member for the North Carolina Chamber of Commerce, Junior Achievement of Central Carolinas, UNC Chapel Hill Board of Visitors, Charlotte Sports Foundation, Charlotte Regional Business Alliance, NC Motorsports Association and Charlotte International Advisory Council.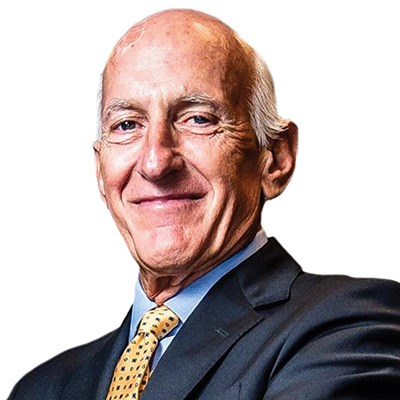 David Jones
Co-Founder
Flexential
---
David co-founded Peak 10 in March of 2000. Aligning an expert leadership team, he built one of the industry's most admired companies in the data center and cloud infrastructure industry – consistently producing impressive, consistent year over year financial performance and growth. David led the company for 17 years as CEO and Chairman building Peak 10 to be the leader in hybrid data center operations, hosting and managed services east of the Mississippi. Flexential, a national, hybrid colocation, hosting, network and managed service data center company resulted from the late 2017 combination of two market leading data center companies, ViaWest headquartered in Denver, and Peak 10, headquartered in Charlotte. This combination created the largest national hybrid, facilities-based, hosting services company in the United States, currently with 3.2 million square feet of data center space, 37 data centers and 19 markets.
David holds a B.A. degree in Economics from the University of Virginia and completed the Executive Development Business Program at George Washington University. In addition to his responsibilities on the Flexential Board of Directors David serves on the board of directors of RadixBay (enterprise software development and support), chairman of TechWorks of Gaston County, NC. David is an advisory board member for McCarthy Capital, a private equity firm in Omaha, NE, a member of Morris, Manning & Minor, LLP's Tech Advisory Council (Atlanta, GA), advisory board of Tech Leaders Forum of Charlotte.
Active on non-profit boards, he serves on the of directors, and was formerly chairman of the Steele Creek YMCA. He served for 6 years on the Board of Trustees of Queens University in Charlotte and is a board member of Innovate Charlotte, a public-private fund fueling entrepreneurial growth in the Charlotte region. David is a mentor with TECH Alpharetta, in Atlanta.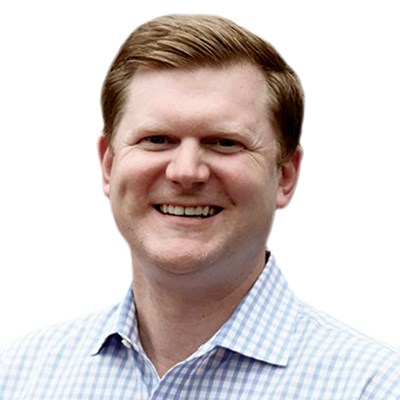 Sean Kelley
Managing Director, Business Development
Gridiron Capital
---
At Gridiron Capital, Sean focuses on developing new business partnerships, marketing, communicating with business owners, and managing investment sourcing and exit planning. Prior to joining Gridiron Capital, Sean served as vice president at BB&T Capital Markets in Richmond, Virginia. His responsibilities at BB&T included executing mergers and acquisitions advisory for middle-market businesses, as well as establishing and strengthening business development relationships with middle-market investors. Earlier in his career, Sean worked at Credit Suisse and Deutsche Bank.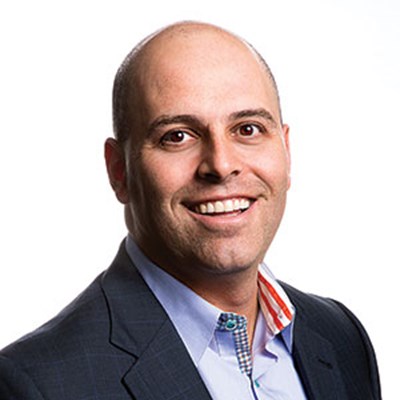 Lee M. Koury
Managing Partner
Smart Business Network Inc.
---
Lee is managing partner of Smart Business Network Inc., a national events, media and marketing company founded in 1989, primarily responsible for expanding the company's Aspire deal-making conference throughout the U.S. He plays a key role in establishing corporate policies and developing long-term strategy and growth plans. Previously, he founded and chaired the Growth Group at national law firm Arter & Hadden LLP (now Tucker, Ellis & West), which focused on working with middle-market and high-growth technology companies.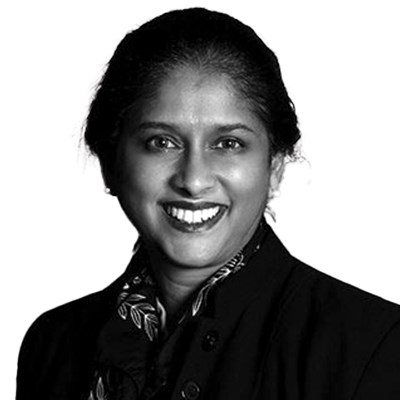 Marise Kumar
Chair
Vistage
---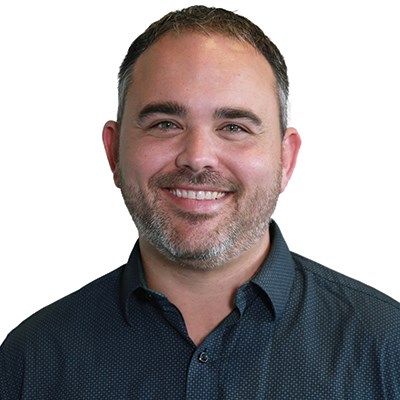 Chris Langford
Managing Partner
Home Technology Ventures
---
Chris Langford is the Managing Partner of Home Technology Ventures, an early-stage venture capital firm dedicated to funding entrepreneurs solving the biggest problems in housing and the industries that support it. Prior to Home Technology Ventures, Chris was a partner at IDEA Fund Partners and was the founder and Managing Director of Lowe's Ventures. He has completed more than $1B in transactions across M&A and minority investments in housing and home related industries over a 20 year career.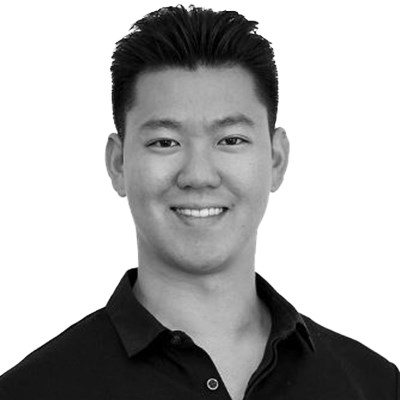 Michael Lee
Principal
Bull City Venture Partners
---
Michael is a Principal at Bull City Venture Partners and is a board observer at Tiny Earth Toys. Prior to BCVP, Michael founded Lee Commerce Ventures where he helped manage the venture capital portfolios of several Asian family offices. Previously, Michael was a member of the investment team at FJ Labs in New York where he sourced and led deals including Produce Pay, Thursday Boot Company, and Verb Energy.
Before his time at FJ Labs, Michael began his career on the investment team at TrueBridge Capital Partners where he worked on investments in venture capital funds in addition to growth-stage startups such as Slack, SeatGeek, and Postmates.
Michael received his BS in Finance from The University of North Carolina where he returns occasionally to guest lecture on venture capital topics.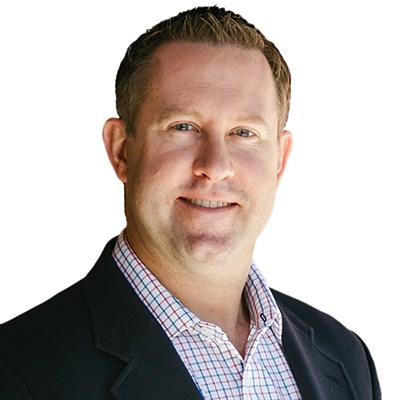 Matt Lindberg
Managing Partner
Plumb Line Capital
---
Matt founded Plumb Line Capital Partners, LLC (PLCP) and serves as Managing Partner. PLCP works with a number of long term focused investors / family offices investing, advising, operating, and helping to grow family / founder / entrepreneur owned companies. PLCP structures these deals as "direct deals" in order to bring in the most strategic investors, board members, industry experts, etc. to accelerate the growth / scale the operations of the company. PLCP works in board member / strategic / operational partnership roles to these operating companies.
Additionally, Matt is Managing Partner of Abatemaster, a leader in environmental services including asbestos surveys, inspections, & abatement, lead based paint removal, mold remediation, soda blasting, and demolition services in North Carolina, South Carolina, and Virginia for 25 years.
He has previous experience working as a private equity investor at investment firms that focused on investments in family, founder, entrepreneur, and management team owned companies where he was actively engaged as a board member in the strategy and operations of portfolio companies. Previously, he worked as an investment banker where he provided public and private companies with mergers and acquisitions and debt and equity capital raising advice.
Kevin Lubbers
Business Development Partner
Vistage Worldwide
---
Kevin is a former college basketball coach for nearly 20 years. He brings his coaching skills into the work of Business Development Partner for Vistage Worldwide. The worlds most trusted CEO Coaching & Peer Advisory organization. He has successfully partnered with Chairs all over the country, in particular in the South Region in building and launching CEO peer advisory boards.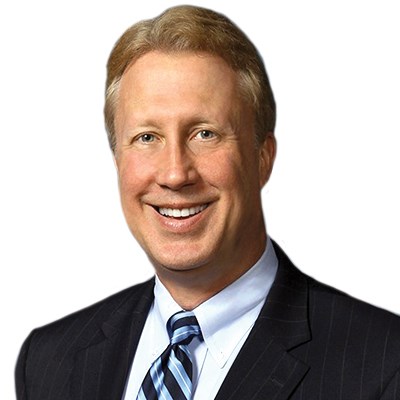 Keith Luedeman
Investor/Exited Founder
---
Keith Luedeman is founder and former CEO of goodmortgage.com, an award winning internet mortgage lender. Keith led goodmortgage.com to be recognized for many successes including Best Place to Work for Mid-Size Companies and Online Lender of the Year by the Mortgage Bankers Association. Under Keith's guidance, goodmortgage.com was named to the Inc. 5000 five times, earning it a place on the Inc. 5000 Honor Roll.
Earning individual awards along the way, such as NCTA Tech Exec of the Year, Keith developed a reputation as a passionate entrepreneur who shares his business wisdom as Board Chair of Innovate Charlotte, Board Chair of the Queens University Entrepreneurial Leadership Circle Advisory Board, an active investor in the Charlotte Region and a mentor to startups.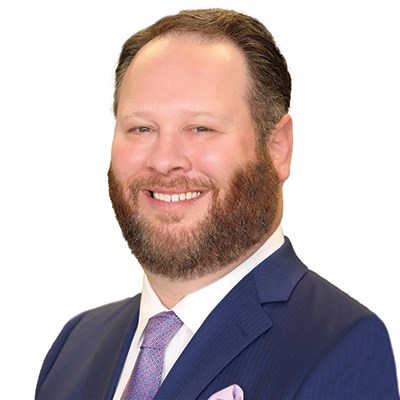 John Marsh
Managing Partner
Marsh Creek Advisors
---
John is a successful cross-functional executive with experience leading and strengthening finance, accounting, and operations organizations. He has held a variety of executive roles including CFO, VP of Supply Chain and Planning, and EVP of Finance and Operations during his 17-year career. In those roles, John served as an integral part of the leadership team that scaled a medical device company and sold it to a private equity firm for 161M. John led integration efforts and was a part of due diligence on all of the companies acquisitions.

John started his career with the accounting firm, Ernst and Young in Atlanta, GA, and has worked with both start-ups and a large private equity-owned medical device manufacturer. He leverages his significant mergers and acquisition experience to help entrepreneurs successfully transition business ownership.

John graduated from the University of Georgia with a BBA in Accounting and holds an MBA from Kennesaw State University. He currently lives in Marietta, with his wife and two daughters.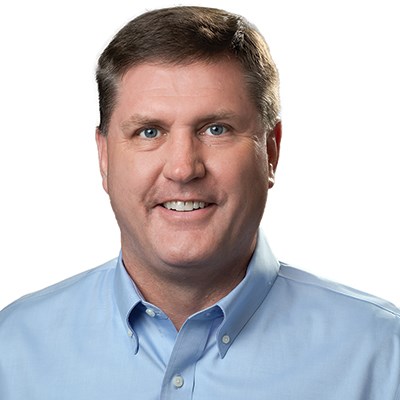 Brian Morin
CEO
Soteria Battery Innovation Group
---
Dr. Brian Morin is currently CEO of Soteria Battery Innovation Group, a company that is developing and promoting broad adoption of a technology that will eliminate lithium battery fires, reduce weight of lithium ion batteries and reduce cost. The company has formed a consortium of companies to help mature the technology and bring it to market, whose members include NASA, Mercedes, DuPont, Teijin, Applied Materials and over 120 others.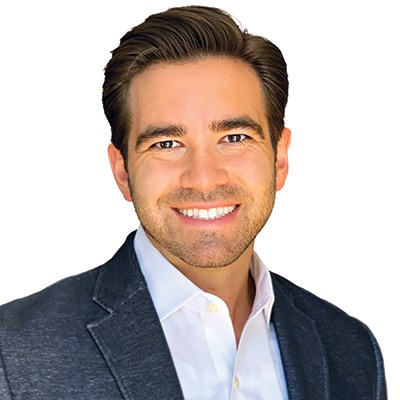 Kyle Mounts
Partner, Chief Investment Officer
Aero X Ventures
---
Kyle Mounts is Co-Founder and Chief Investment Officer at Aero X Ventures, an early-stage venture capital firm focused on deep-tech investments within Aerospace & Defense. Kyle serves as CFO for AeroX, an industry association building America's first Urban Air Mobility Air Surveillance System in North Carolina.
Previously, he was a Portfolio Manager of a single family office owned private equity strategy, President of Zingo Credit, and Sr. Private Banker for the Wells Fargo Private Bank. Kyle has a BBA in Finance and an MBA from the Wharton School of the University of Pennsylvania.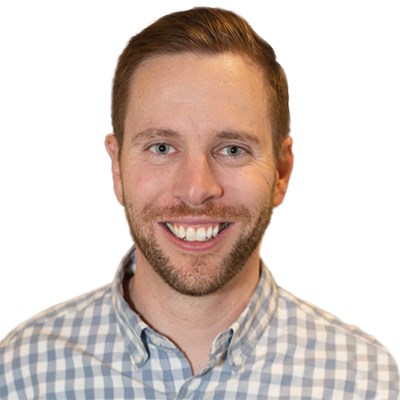 Philip Nanney
SVP of Corporate Development and Strategy
Discovery Education
---
Charlie Orr
Director
Reynolda Equity Partners
---
Charlie Orr is a Director with Reynolda Equity Partners focused on origination, development and execution of thematic investment campaigns, and build out of Reynolda's Operating Advisor network. Reynolda Equity Partners is a partnership-oriented private equity investor dedicated to providing patient capital to support and supplement the vision of the owners and management teams of strong performing businesses across the lower middle market.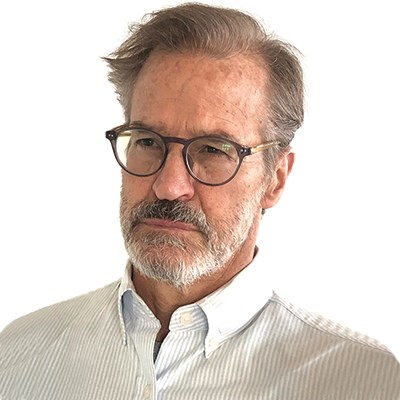 Scott Pancoast
CEO + Founder
Zylö Therapeutics Inc
---
Scott Pancoast, Founder and CEO of Zylö Therapeutics, was CEO and board member of Lpath [NASDAQ:LPTN] from 2005 through 2014;while at Lpath, his team took the company public, forged partnerships with J&J, Biogen, Merck Serono and Pfizer, and raised about $100 million in investor capital, about $40 million from partnerships, and over $10 million in non-dilutive grants.
From 1994 until 2014, he was EVP of Western States Investment Group, where he invested in and managed a portfolio of venture startups ranging from Endonetics (sold to Medtronic) to Mpex (sold to Axcan, now Allergan) to DermTech (Nasdaq:DMTK). He also was the executive chairman for several bricks-and-mortar type companies, including an all-cargo airline and Yellow Cab of San Diego.
Prior to that, he worked for Chemed Corporation, serving in a variety of roles leading up to President of the Midwest Division and board member of publicly-traded (and Chemed-controlled) NSS. He has served on about 20 boards, including four public ones.
Mr. Pancoast holds a BA in economics summa cum laude from the UVA and an MBA with honors from HBS.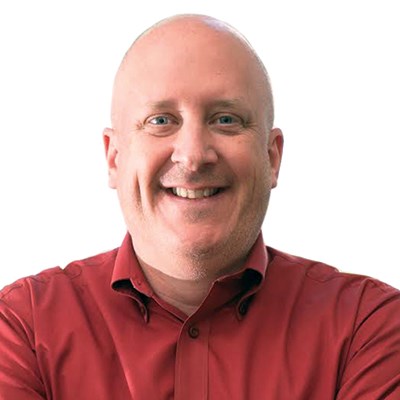 Dan Roselli
Founder
CFV Ventures
---
Dan is a co-founder of Charlotte's entrepreneurship center called Packard Place which was ranked as one of the 5 largest tech and innovation centers in the country and its community and alumni have raised over 2 Billion dollars in capital and created over 2,500 jobs in the Charlotte Region. Dan also co-founded the QueenCity Fintech program which is one of the top Fintech Accelerators in the World and has over 70 alumni companies with over $35M in raised capital.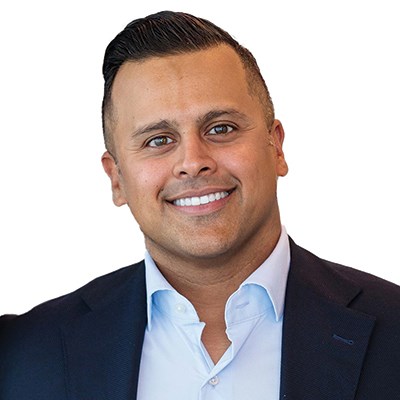 Tom Singh
Senior Resident Director/Managing Director
Merrill Lynch
---
Tom has spent the last 22 years at Bank of America/Merrill Lynch where he considers himself an "Intra-Preneur". He is the founder of a 9 person boutique within the company called Singh & Associates.

He and his team specialize in pre-exit planning for business owners looking to sell their company in 12-36 months. By using their Proprietary financial Modeling Process, they run various simulations and prescribe strategies to help owners maximize their desired outcome.

He also oversees the Avalon location of Merrill Lynch managing 9 Billion of client assets and has been named the top 13 "Best in State Wealth Advisors" list by Forbes Magazine – 4 years in a row.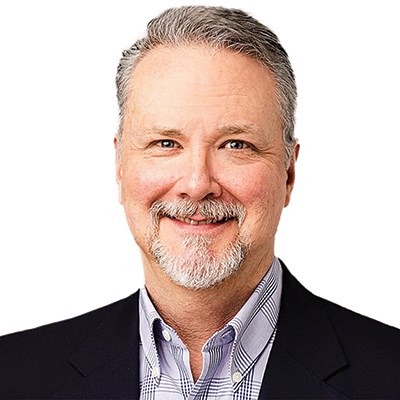 Paul Sparrow
Managing Partner
Chief Outsiders
---
Paul Sparrow joined Chief Outsiders in 2015 and serves as a Managing Partner, overseeing all fractional executives in the South Region. A former SMB owner and CMO, he is a business growth expert with over 30 years of strategic development and execution in a variety of industries and organizational settings including Fortune 50, startups, turnarounds, and emerging growth.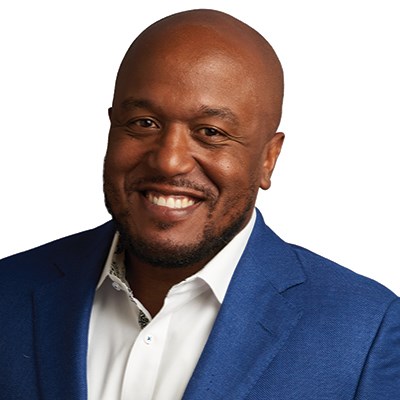 Aquil Stinson
Director
Lafayette Square Partners
---
Aquil Stinson is a Director at Lafayette Square on the origination team covering the mid-Atlantic. Lafayette Square is a private credit fund providing growth debt capital for middle market companies. Previously, he worked for JP Morgan Chase in their middle market banking group covering Charlotte. He also spent time at Goldman, Sachs in the investment banking group trading fixed income securities for 4.5 years. Aquil is an Entrepeneur and has been an owner/operator for a logistics company.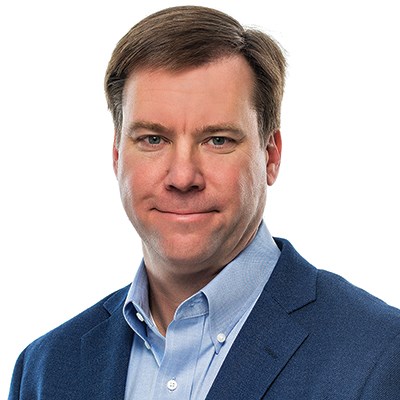 Robert Thomas
CFO
Alice Company
---
Robert Thomas is the chief financial officer of Alice Company. Founded in 1923 as a textile company, Alice Company is now a private investment firm focusing on minority investments in companies and real estate developments across the United States. A certified public account, he previously worked at Ernst & Young.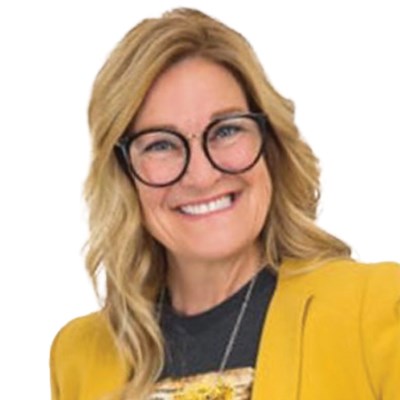 Kari Warberg Block
CEO
EarthKind
---
Kari Warberg Block is the founder and Chief Love Bug at Earthkind, a retail platform for plant-based premium insect & rodent control solutions with superior efficacy, safety, and convenience. Kari is author of Gathering Around The Table For Purpose Driven Change Through Business, was named EY Entrepreneurial Winning Woman, SBA Small Business Nat'l Runner up, and has served on NWBC advisory board to the White House, SBA, and Congress.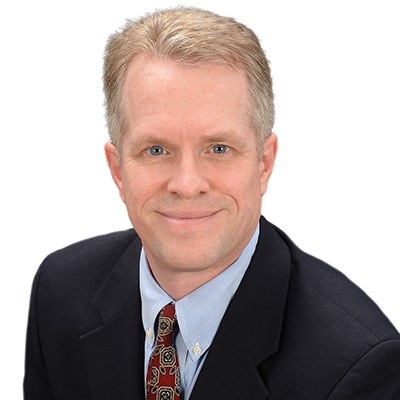 Chris Weidenhammer
Managing Partner
Tillery Capital
---
Chris Weidenhammer is the managing partner and co-founder of Tillery Capital, a Charlotte, NC. based family office structured private investment firm targeting lower middle-market companies. During his 20 years as an investor, Mr. Weidenhammer has led and/or played a significant role in more than 35 investments, across a wide range of industries, with an aggregate transaction value in excess of $1.3 billion. He serves on the board of directors of each of Tillery Capital's portfolio companies.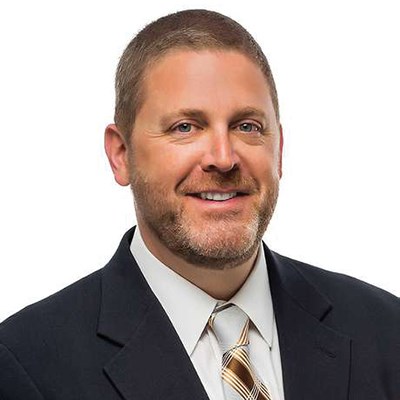 Spalding White
Managing Partner
Route 2 Capital Partners
---
Spalding White is a co-founder and Managing Partner of Route 2 Capital Partners, an SBIC fund focused on debt and equity investments in the lower middle market. Previously, Spalding was a founder and managing partner with Salem Halifax Capital Partners.
Dan Woodley
Managing Director
Cushman Wakefield
---
Dan Woodley is a Managing Director in Cushman & Wakefield's Charlotte office and focuses on providing real estate consulting, brokerage services, and lease negotiation strategies for corporate office space users.
Dan works with a variety of office space users, including legal, technology and professional service firms, to navigate the real estate landscape in Charlotte and across the United States.
A former college baseball player, Dan's clients appreciate the competitive edge he brings to each transaction and cite his honesty, process-driven negotiation skills and solution-oriented approach.