Committee
Chairman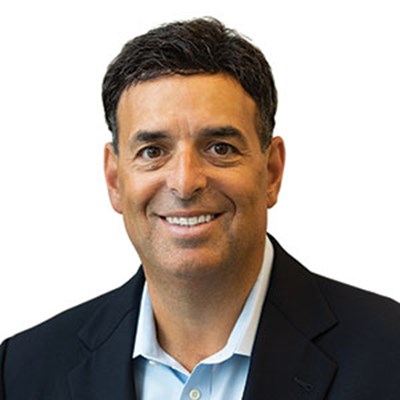 Fred Koury
President & CEO
Smart Business Network
---
Fred co-founded Smart Business Network in 1989 with a single publication in Cleveland, Ohio. In the years since, he has built the company into a leading multimedia and content marketing business providing print and digital marketing services to a national client base.
---
Host Committee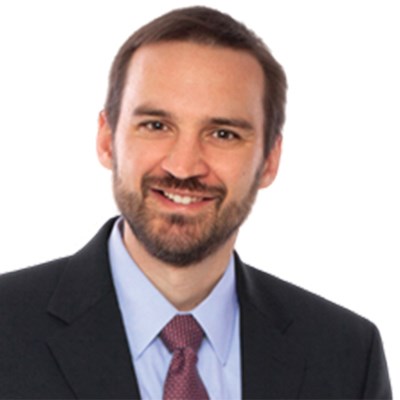 Scott Anderson
Partner
Womble Bond Dickinson
---
Scott is a business-focused attorney who delivers practical solutions for his clients. Scott listens to his clients' goals and starts with those in mind. A strategic thinker, he regularly works with private equity principals, business owners and management teams to help them chart efficient paths through transactions, commercial negotiations and board-level decisions. Scott leads executives and deal teams on major transactions and advises businesses as general outside counsel on a daily basis. He has particular depth in technology-enabled business services, education, financial technology, engineering and other professional services. As a former management consultant in the payment systems industry, Scott also regularly works with Queen City FinTech and the Charlotte FinTech Hub.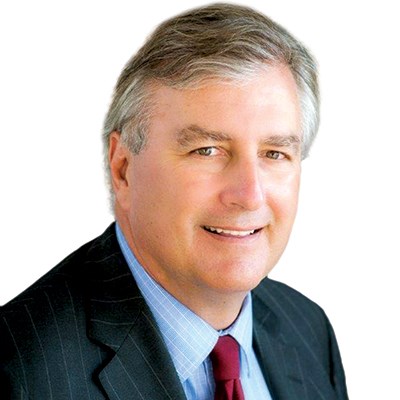 Weston Andress
Regional President
PNC Financial Services
---
Weston is the regional president for PNC Bank in Western Carolinas. He is the senior banking executive working closely with corporate partners to implement strategies and deliver PNC's brand in the region, which includes Charlotte, the Triad, Asheville, Greenville, SC and Columbia, SC.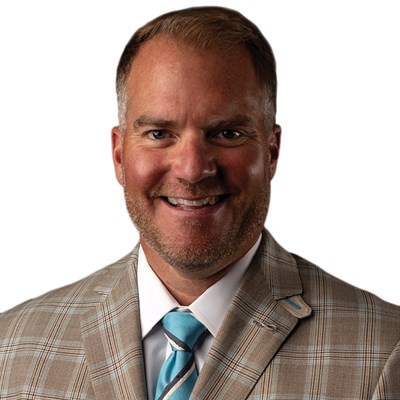 Tim Clepper
President and CEO
Kaulig Companies Limited
---
Tim is the President and Chief Executive Officer of Kaulig Companies Limited, the Single Member Family Office for Matt Kaulig and his direct family. For more than 20 years, Tim has excelled in the financial management business and holds all of his professional asset management licenses including the Series 65. Throughout his career, Tim has been responsible for the management of significant financial assets for both high net worth individuals and businesses.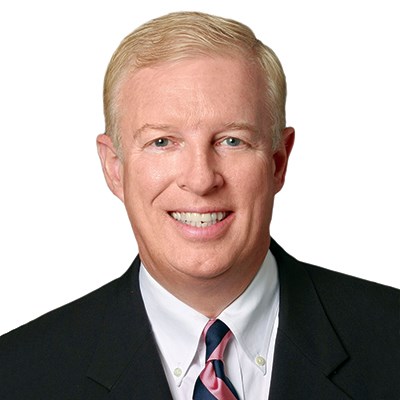 Curtis Elliott
Senior Partner
Culp Elliott & Carpenter, PLLC
---
Curtis Elliott is a tax and corporate partner with Culp Elliott & Carpenter, PLLC in Charlotte. He handles a wide variety of tax and business matters for clients, including company M&A, tax advisory, corporate governance and family succession and corporate strategy. His industry expertise includes SAAS, construction, real estate and healthcare M&A.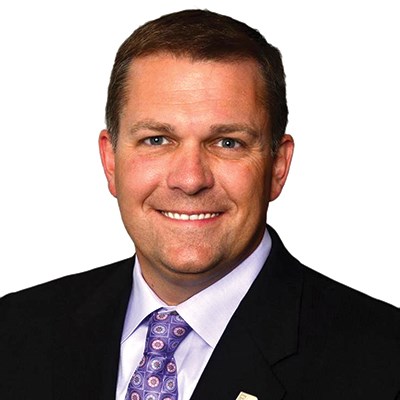 Lee Fite
Regional President, Mid-Atlantic
Fifth Third Bank
---
Lee Fite is the regional president in the Mid-Atlantic for Fifth Third Bank. He oversees operations in NC, SC, and VA focusing on serving middle market commercial, municipal, and non-profit organizations by sharing local knowledge and leveraging the resources of a nation-wide bank. Lee is a Charlotte native with over 20 years experience in banking.
Louis Foreman
CEO
Enventys
---
Louis Foreman is founder and Chief Executive of Enventys Partners, an integrated product design and engineering firm. Over the past 20 years Louis has created 9 successful start-ups and has been directly responsible for the creation of over 20 others. He is the inventor of 10 registered US Patents, and his firm is responsible for the development and filing of well over 600 more. Louis is an adjunct professor of Entrepreneurship and Innovation, at Queens University and an adjunct professor and the Entrepreneur in Residence at The McColl School of Business. Louis serves on the Board of Directors of the James Dyson Foundation, the Intellectual Property Owners Association (IPO), New Dominion Bank, the Intellectual Property Owners Educational Foundation (IPOEF) and is Chairman of the National SBDC Advisory Board.Louis served for 7 years on the Patent Public Advisory Committee (PPAC) of the United States Patent and Trademark Office, including the last two years as Chairman.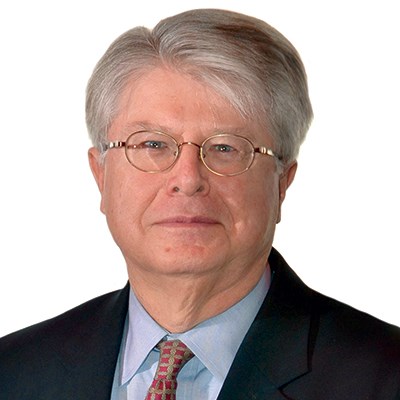 Raymond C. Groth
Managing Director
Axum Capital Partners
---
Ray is a partner at Axum Capital Partners, a private equity group based in Charlotte. Previously, he served as a professor at Duke's Fuqua School of Business, the head of the merger and acquisition group of First Union Securities (now Wells Fargo & Co.), a managing director of the M&A Group of The First Boston Corp. (now Credit Suisse Group) in New York, N.Y. and practiced law with Cravath, Swaine & Moore in New York, N.Y., where he worked on the IPO of Intel Corp., represented Chemical Bank (now JPMorganChase) and was involved in multidistrict litigation on behalf of IBM.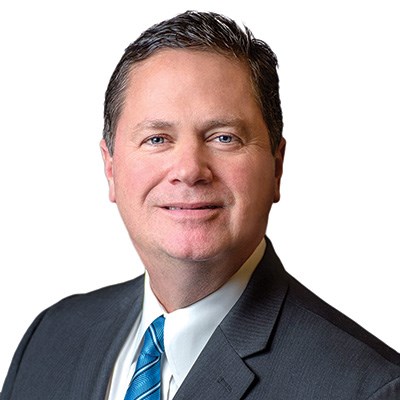 Brad Jones
EVP and Charlotte Regional President
FNB Corporation
---
Brad Jones is the EVP and Charlotte Regional President for FNB Corp. He is responsible for overseeing the development of new business opportunities, organizing and providing leadership to FNB's regional management team in the Charlotte region. He has over 30 years of financial experience in leadership roles at large financial institutions and is very involved in the Charlotte community.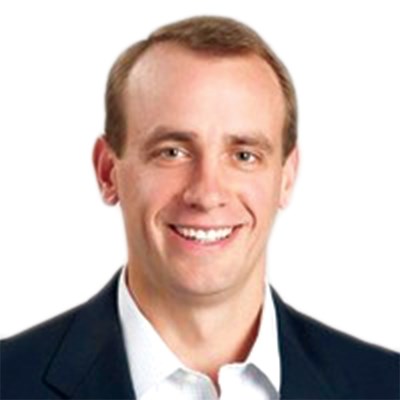 Rich Jones
Partner
The Zabel Companies, LLC
---
Rich has been investing in and partnering with lower middle market companies for the last sixteen years. His prior experience includes advisory work with both a middle market investment bank and a global corporate finance and brand valuation consulting firm. Rich graduated from the University of Virginia with a Bachelor of Science in Commerce with concentrations in Finance and Management. As a result of growing up in five different states, Rich has an unfortunate accent and cheers for far too many sports teams. He gladly calls Charlotte his home with his wife, four kids, and a growing number of pets.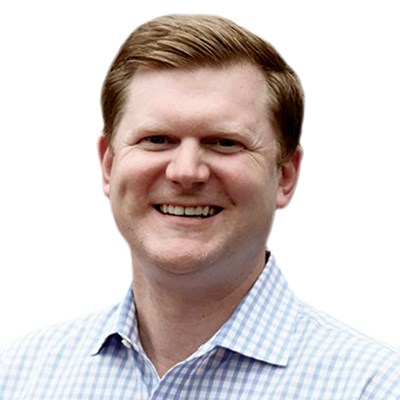 Sean Kelley
Managing Director, Business Development
Gridiron Capital
---
At Gridiron Capital, Sean focuses on developing new business partnerships, marketing, communicating with business owners, and managing investment sourcing and exit planning. Prior to joining Gridiron Capital, Sean served as vice president at BB&T Capital Markets in Richmond, Virginia. His responsibilities at BB&T included executing mergers and acquisitions advisory for middle-market businesses, as well as establishing and strengthening business development relationships with middle-market investors. Earlier in his career, Sean worked at Credit Suisse and Deutsche Bank.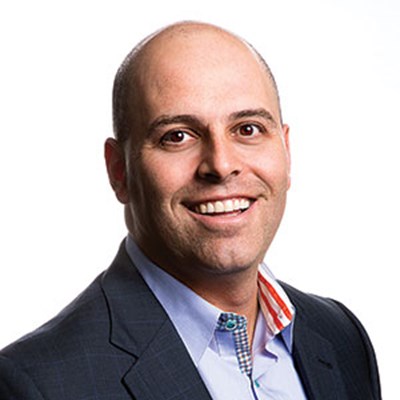 Lee M. Koury
Managing Partner
Smart Business Network Inc.
---
Lee is managing partner of Smart Business Network Inc., a national events, media and marketing company founded in 1989, primarily responsible for expanding the company's Aspire deal-making conference throughout the U.S. He plays a key role in establishing corporate policies and developing long-term strategy and growth plans. Previously, he founded and chaired the Growth Group at national law firm Arter & Hadden LLP (now Tucker, Ellis & West), which focused on working with middle-market and high-growth technology companies.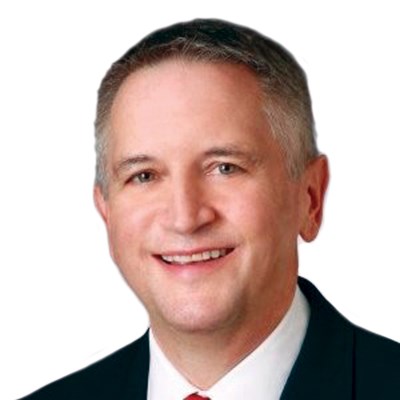 Mark Kral
Managing Partner - Charlotte
RSM US LLP
---
With over 30 years of experience serving clients, Mark helps his clients achieve significant tax savings in both the inbound and outbound international tax area. Mark is the transfer pricing lead specialist responsible for helping to establish worldwide transfer pricing procedures through RSM International.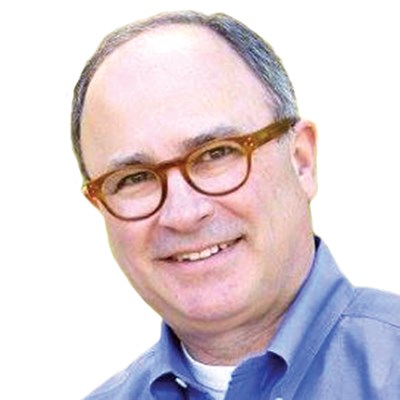 Brent Kulman
Director of Business Development
Five Points Capital
---
Brent has served as the Director of Business Development for Five Points Capital since 2005. Previously, Brent was the Fund Executive of Charlotte Angel Partners, an angel venture capital fund located in Charlotte, North Carolina. Earlier experiences include investment banking positions with Raymond James and Wachovia Securities, where he specialized in raising capital and mergers and acquisitions for healthcare and financial services companies. He began his career with Bank of Boston where he specialized in senior debt and mezzanine financings for Cable TV and publishing companies. He is on the ACG Global Board of Directors as the Director at Large for Charlotte, NC and serves as a Board Member and the Treasurer for the Greensboro Farmers Market.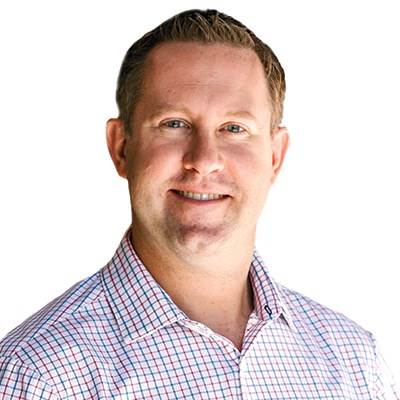 Matt Lindberg
Managing Partner
Plumb Line Capital
---
Investor in and Advisor for Private Companies (Middle Market, Growth Equity, Early Stage).Matt founded Plumb Line Capital Partners, LLC (PLCP) and serves as Managing Partner. PLCP works with a number of long term focused investors / family offices investing, advising, operating, and helping to grow family / founder / entrepreneur owned companies up to $20+ million of EBITDA. PLCP structures these deals as "direct deals" in order to bring in the most strategic investors, board members, industry experts, etc. to accelerate the growth / scale the operations of the company. PLCP works in board member / strategic / operational partnership roles to these operating companies. PLCP/Matt also serve as a Board Member / Member of the Investment Holding Company for Power Curbers & Power Pavers, the worldwide leader in concrete slipform machinery; specifically multi-purpose, paving, and curb/gutter/barrier machines used in infrastructure and construction applications and is headquartered in Salisbury, NC with a second location in Cedar Falls, IA.He has previous experience working as a private equity investor at investment firms that focused on investments in family, founder, entrepreneur, and management team owned companies where he was actively engaged as a board member in the strategy and operations of portfolio companies. Previously, he worked as an investment banker where he provided public and private companies with mergers and acquisitions and debt and equity capital raising advice. Mr. Lindberg graduated from Wake Forest University with a B.A. degree in Economics and Political Science. He resides in the Charlotte region with his wife and four children.
Carolyn Meade
Member
Moore & Van Allen PLLC
---
Carolyn has nearly 20 years of experience as corporate transactional counsel, helping partners negotiate the terms of their ventures; shepherding investments for sponsors, high net worth individuals and private equity; and advising founders from the day-to-day through an exit. Her practice focus on M&A; the formation, structuring and governance of privately held business entities; drafting and negotiating commercial contracts; and advising with respect to operational conflicts.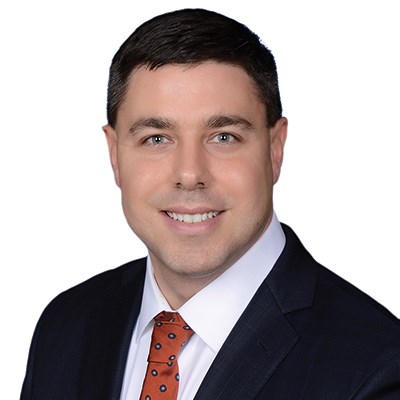 Matt Melago
Managing Director
Greenwich Capital Group
---
Matt is a Managing Director at Greenwich Capital Group where he is responsible for developing and leading the execution of M&A and financing transactions for the firm, with a primary focus on the Business Services and Industrials sectors. Matt leverages 15 years of experience advising privately-held businesses, corporations, and private equity sponsors, and has closed more than 60 middle-market transactions nationwide. His experience ranges across private company sales/recapitalizations, corporate divestitures/carve-outs, management/partner buyouts, sponsor exits, and general financings.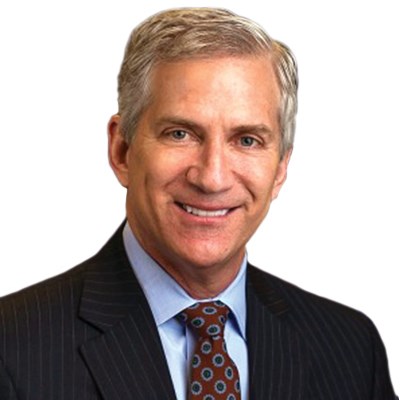 Steve Menaker
Partner, Charlotte & NC Growth Leader
RSM US LLP
---
Steve has more than 30 years of experience in public accounting and joined RSM US LLP in November 2006. He currently serves as the firm's industrial products leader. In this role, Steve coordinates and supports the firm's commitment to these industries and RSM's go-to-market approach. He focuses on the manufacturing sector while overseeing the various sector teams under the C&IP umbrella.
Steve serves as audit partner on numerous engagements for privately held and PEG owned companies, with a focus on manufacturers. He has performed numerous buy-side due diligence projects for private equity groups and strategic buyers and served as past president of the Charlotte, NC Chapter of the Association for Corporate Growth. He also worked on a 20-month restatement project for a multi-billion dollar company with extensive fraud and accounting irregularities.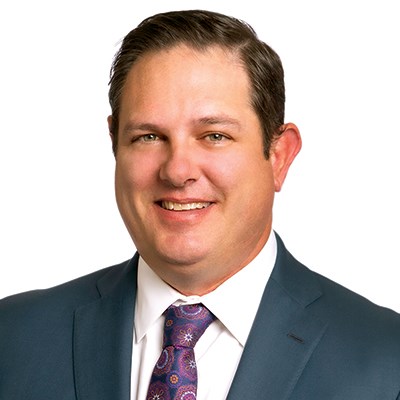 Chad Rash
Partner, Transaction Advisory Services
BDO USA, LLP
---
Chad leads BDO Charlotte's Transaction Advisory Services team and is part of BDO's Mid-Atlantic Transaction Advisory Services group. With over 19 years of experience, Chad oversees transaction service offerings throughout the transaction lifecycle including target/buyer identification, transaction readiness, diligence and execution, as well as post-transaction implementation.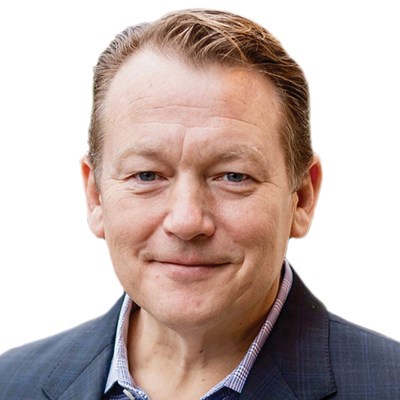 Thom Ruhe
President & CEO
NC IDEA FOUNDATION
---
Thom is President and CEO of NC IDEA. He is an entrepreneur, investor, mentor and works with entrepreneurs, governments, universities and NGOs around the world to embrace the entrepreneurial mindset needed to grow vibrant economies.
During his seven-year tenure at the Kauffman Foundation, he directed the Foundation's programs addressing entrepreneurial education, mentoring, access to capital and fostering entrepreneurial ecosystems. Thom also led Kauffman Labs for Enterprise Creation, a school dedicated to advancing community deployed experiential-based entrepreneurial education.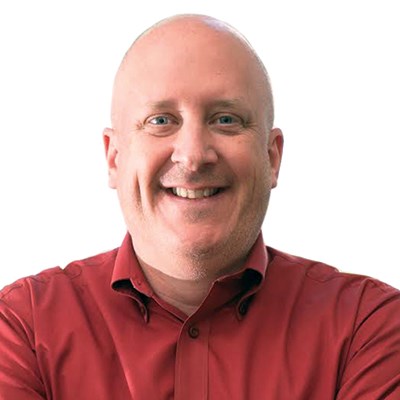 Dan Roselli
Founder
CFV Ventures
---
Dan is a co-founder of Charlotte's entrepreneurship center called Packard Place which was ranked as one of the 5 largest tech and innovation centers in the country and its community and alumni have raised over 2 Billion dollars in capital and created over 2,500 jobs in the Charlotte Region. Dan also co-founded the QueenCity Fintech program which is one of the top Fintech Accelerators in the World and has over 70 alumni companies with over $35M in raised capital.
George Searle
Senior Vice President
First National Bank
---