Committee
Chairman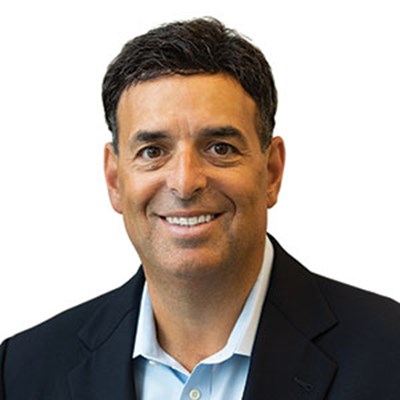 Fred Koury
President & CEO
Smart Business Network
---
Fred co-founded Smart Business Network in 1989 with a single publication in Cleveland, Ohio. In the years since, he has built the company into a leading multimedia and content marketing business providing print and digital marketing services to a national client base.
---
Host Committee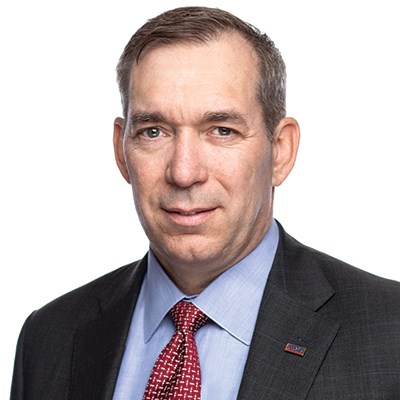 Robert Berdanier
Managing Director, Business Restructuring Services
BDO
---
Robert is a Managing Director in BDO's Business Restructuring & Turnaround Services practice. His focus is on middle-market companies, both distressed and healthy, seeking financial financial and operational improvement through interim financial leadership and re-organization. Robert is a seasoned restructuring professional, with significant experience in the manufacturing, distributing, hotels/ hospitality and entertainment industries.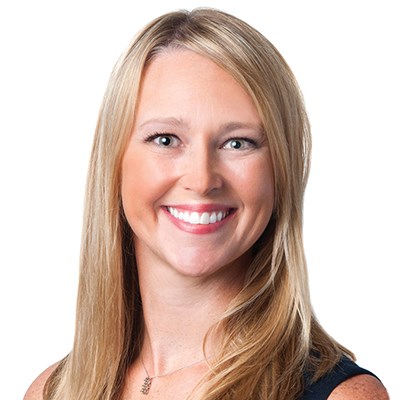 Susan Beth
COO
NRD Capital
---
Susan, CFE, CM&AA, is Chief Operating Officer of NRD Capital. As such, she is primarily charged with fund management, portfolio company oversight, executive recruitment and deal sourcing. Susan was previously the Chief Operating Officer of Super Wash, Inc., the nation's largest franchisor of self-serve car washes. Susan is a past member of the Board of Directors of the International Franchise Association (IFA), and she is a professional motivational speaker. Susan has been immersed in business operations for 30+ years. She took her leap into business ownership when she bought her first franchise at the age of 19. She went on to acquire two more locations and was a multi-unit franchisee for 9 years. In 2012, Susan founded the Franchise Capital Exchange event.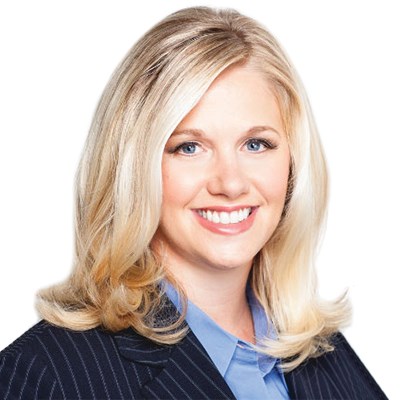 Tracy Britt Cool
Co-Founder
Kanbrick
---
Tracy Britt Cool is Co-Founder of Kanbrick, a long-term investment partnership focused on acquiring and building great companies.
Tracy worked at Berkshire Hathaway from 2009-2020. She spent five years at Berkshire headquarters in Omaha as the Financial Assistant to the Chairman, and five years as Chief Executive Officer of Pampered Chef, a Berkshire Hathaway subsidiary based in Chicago.
Additionally, she served on the boards of several Berkshire Hathaway companies including Kraft Heinz, Benjamin Moore, Oriental Trading Company, Larson Juhl, and Johns Manville. Tracy continues to serve on the board of EverArc Holdings.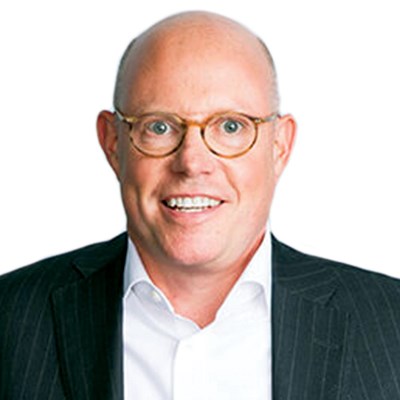 Andrew Busser
President, Family Office
Pitcairn Trust Co.
---
As a respected advisor and strategist, Andy has spent his career helping families navigate the complexities of investing their wealth. Andy is driven and curious, with a passion for solving complex problems, and is a family office industry leader. Andy brings to the Leadership Team an enthusiasm for excellence and is known for building successful relationships with clients and employees. As head of strategy for Pitcairn, Andy has spearheaded the development of the Pitcairn Experience, and he continues to position Pitcairn as a leading innovator in the family office industry.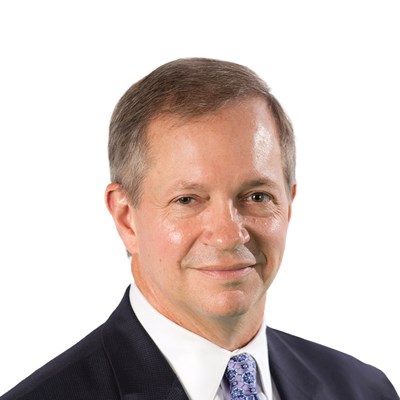 Paul Carlisle
Executive Vice President & Market Head
Wintrust
---
Paul is executive vice president and market head of Wintrust Commercial Banking, where he is responsible for leading and coordinating middle-market banking across all of the Wintrust banks. He has spent his entire career serving middle-market organizations in the Greater Chicago area. Before joining Wintrust in 2010, he spent more than 25 years with JPMorgan Chase and its predecessor banks, American National and Bank One.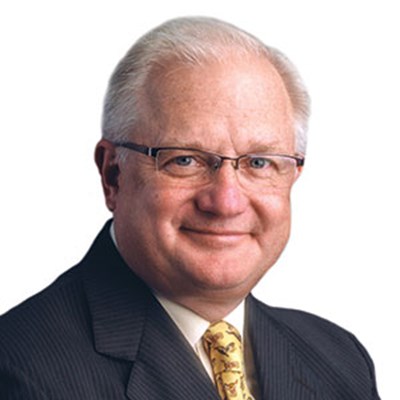 Harry Cendrowski
Managing Director
Cendrowski Corporate Advisors
---
Harry is a founding member of Cendrowski Corporate Advisors and a licensed CPA in Michigan, Illinois and Florida. He is a veteran of the private equity and venture capital industries as an investor, founder and advisor to several funds. He has served as an expert witness in numerous disputes, as court-appointed receiver for multimillion dollar estates and as the accountant to the trustee in high-profile bankruptcy cases.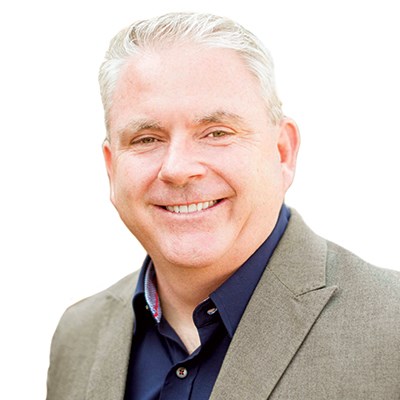 Matt Coughlin
CEO & Founder
XSELL Technologies
---
Matt is a leader with contagious passion for great customer engagement, and the economic and business impacts created when customers are engaged in exactly the right way. Matt founded XSELL on his observation of a power law in sales, wherein top performing agents were not marginally better than their peers - they were multiples better and they delivered disproportionately successful results.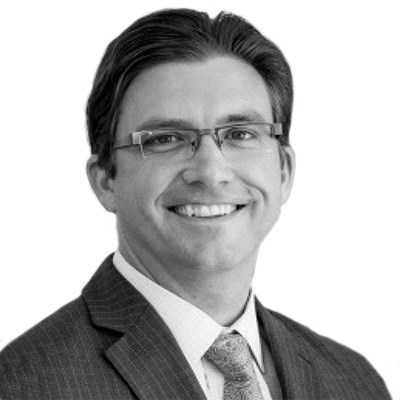 Michael R. Gatewood
Chicago WM & Midwest PWM Market Head
UBS
---
Michael is responsible for leading Chicago Wealth Management and Midwest Private Management as the Market Head. In this capacity, he brings together the firm's best in class resources, talent and capabilities to create and sustain success for our clients in the Americas. Combining the client focus of a boutique firm with the footprint, strength and expertise of the world's only truly global wealth manager, UBS is committed to being the office of choice for high net worth and ultra-high net worth clients and the financial advisors who serve them.
With more than 21 years in the wealth management business, Michael brings a wide breadth and depth of experience having served in a multitude of capacities including Complex Director, Branch Manager, Regional Sales Manager and member of the Equity Advisory Group.
Michael has served as the co-head of the firm's Leadership Advisory Council and leads the Veteran Network in the Midwest. Michael has also been recognized by On Wall Street as one of the top 10 Branch Managers.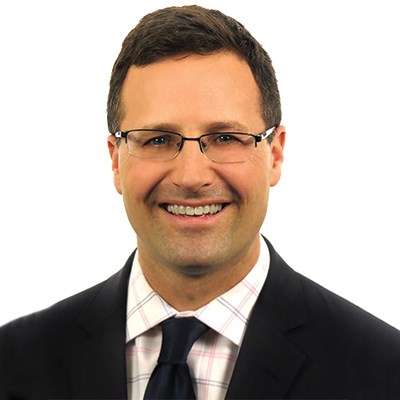 JP Graziano
Resident Sales Director - Managing Director, Chicago Commercial Risk and Health
Aon
---
JP Graziano's role is to help Aon's Chicago office deliver industry leading expertise and solutions to prospects and clients in the primary areas of risk, retirement, and health. He works with clients and prospects to provide proactive advisory services for risk identification and mitigation, as well as access to the proper expertise for developing health, wellness, talent and retirement strategies and outcomes. His main objective is to identify the best professionals and resources within Aon for client service and to ensure the given client is receiving timely, appropriate, and cost-effective solutions. J.P. has 13 years of industry experience, including 6 years as a management liability broker. He has served clients of wide variety of size and industry focus, inclusive of higher education institutions, non-profits, financial institutions and insurance companies, private equity, technology, energy and REITs. Through the handling of this diverse group, J.P. has a well-developed knowledge and understanding of the leading resources and expertise available within Aon to best serve clients. In addition to his insurance experience, J.P. has previously worked in the investment banking, technology, non-profit and education sectors performing a variety of duties including financial analysis, M&A advisory, fundraising, program administration, and direct service.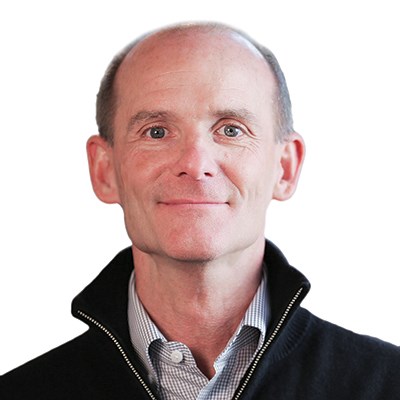 Steve Henn
CEO
IDEAL Industries
---
With more than 35 years of experience, Steve Henn brings IDEAL proven expertise in global management, acquisitions, and integrations, innovation, high- performance team development and manufacturing. Steve leads IDEAL with his unique vision and wealth of knowledge across industries. A graduate of Georgia State University (MBA) and Seattle Pacific University (BA – Accounting & Finance), Steve spent 29 years with Illinois Tool Works before joining IDEAL in 2019. He is a past Board Member of Ocean Conservancy and Junior Achievement.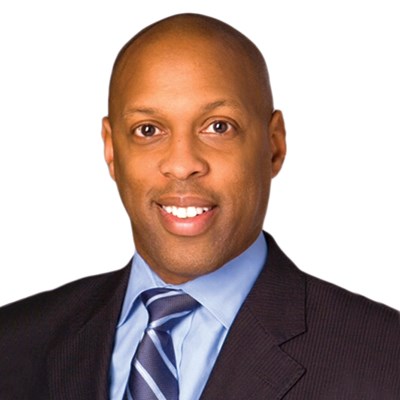 Robert Johnson
Managing Partner
The Solomon Group LLC
---
Robert Johnson is the Managing Partner of the Solomon Group, a social enterprise management consulting company and the co-founder of The Collective, a social impact business incubator that raises capital for social enterprises.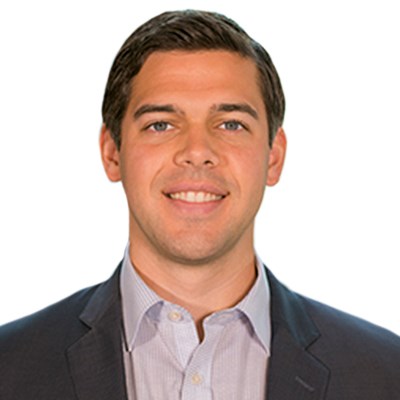 Will King
Vice President
Svoboda Capital Partners LLC
---
Will joined Svoboda Capital Partners ("SC") in April 2018 and is responsible for investment evaluation, transaction execution, and portfolio management. Prior to joining SC, Will spent two years as an analyst in the Investment Banking Division of BMO Capital Markets ("BMO") in Chicago. During his tenure at BMO, Will advised clients in the consumer sector on a variety of transactions including mergers & acquisitions, as well as debt and equity financings.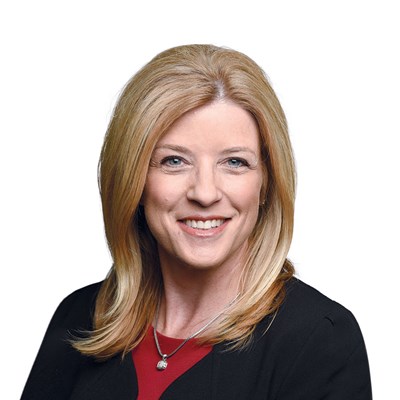 Stephanie Kline
Managing Director, Commercial Banking
BMO Harris Bank
---
Stephanie is a managing director in BMO Harris Bank's middle-market banking group in Chicago, bringing more than 20 years' experience and management in corporate banking. She leads a local team of commercial banking experts with focus on building relationships with middle-market companies by providing financial solutions to increase enterprise value, fund business growth, manage cash flow and optimize working capital.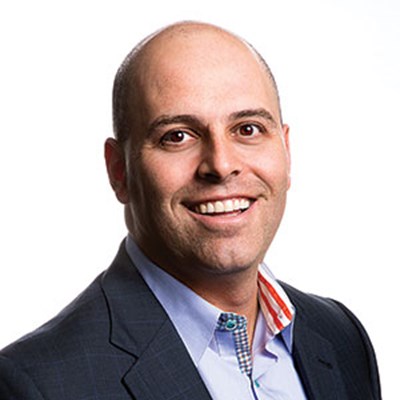 Lee M. Koury
Managing Partner
Smart Business Network Inc.
---
Lee is managing partner of Smart Business Network Inc., a national events, media and marketing company founded in 1989, primarily responsible for expanding the company's Aspire deal-making conference throughout the U.S. He plays a key role in establishing corporate policies and developing long-term strategy and growth plans. Previously, he founded and chaired the Growth Group at national law firm Arter & Hadden LLP (now Tucker, Ellis & West), which focused on working with middle-market and high-growth technology companies.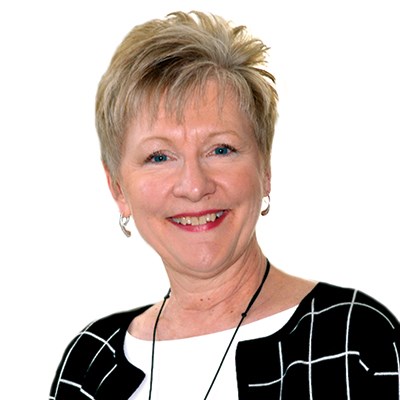 Diane Pearse
CEO
Hickory Farms, LLC
---
Diane is CEO and president of Hickory Farms LLC, a leading multichannel retailer of food gifts and specialty foods. She is leading a transformation of the company to reinvent the brand and become the best retailer in the food gifting space. Previously, she was COO and executive vice president of finance for Garrett Brands LLC, a privately held retailer of gourmet, handcrafted popcorn with over 40 locations globally.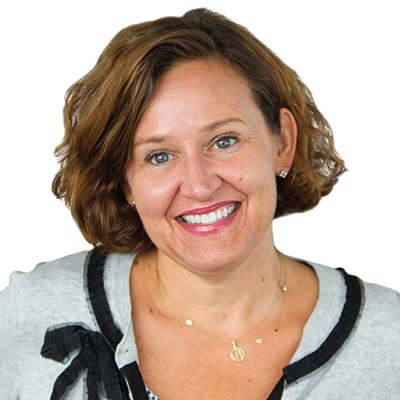 Linda Peddle
Senior Director
RSM US
---
Linda is the leader for business development across RSM's Great Lakes region and has national responsibility for the growth of RSM's Industrials and Business & Professional Services verticals. She is responsible for business development strategy & execution, driving business developer performance and ensuring alignment & collaboration with RSM's marketing initiatives, industry sectors and practice areas including management consulting, transaction advisory, finance transformation and audit & tax services.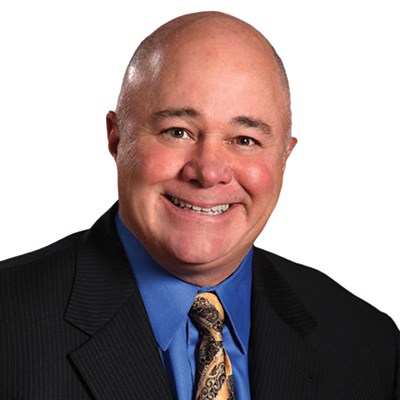 Russell Romanelli
Managing Partner
BKD LLP
---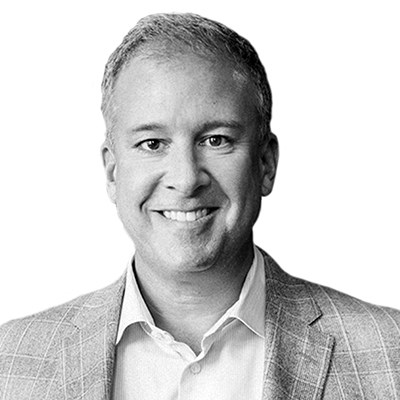 John Rowady
CEO
rEvolution
---
John is the Founder & President of rEvolution, a leading independent, fully integrated global sports marketing and media agency headquartered in Chicago, Ill. Rowady is a Hoosier B-School Alum whose advanced sports industry experience includes sales and leadership roles working with high-profile governing sports bodies and properties, such as NCAA, F1, FIFA World Cup, the Olympics and many more.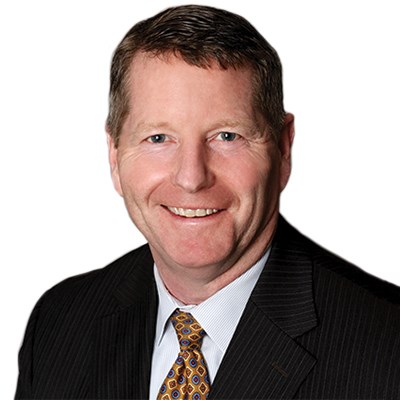 Steven Ryan
Director
Prairie Capital Advisors
---
Steve Ryan joined Prairie Capital Advisors in 2018. He specializes in new business development initiatives for Prairie. He has over 25 years of new business and banking experience with clients throughout the country. Steve has led commercial banking teams that interact with business owners and c-level executives of private and public companies. Throughout his career, he has acted as a trusted advisor to many privately-held companies to assist them in growth initiatives, business transitions and liquidity events.
Steve frequently presents on a variety of topics including ownership transition alternatives, financing ESOPs and capital allocation in a wide variety of venues, such as the National Center for Employee Ownership, The ESOP Association as well as Prairie webinars. Steve is the National ESOP Committee Chair and Chicago ESOP Committee Chair for the Private Directors Association.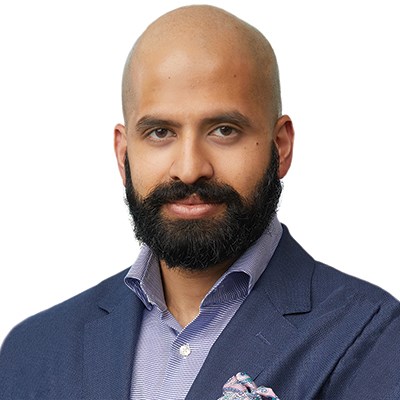 Ravi Shah
Principal
McNally Capital
---
Ravi P. Shah is a Principal at McNally Capital, where he focuses on evaluating and executing direct private equity investments and supporting portfolio companies. Prior to joining McNally, he was a Senior Associate at Flexis Capital, a New York-based private equity firm. Ravi began his career as an investment banking analyst at Moelis & Company, where he focused on M&A and restructuring transactions across industries. He received a BSc in finance from the Leonard N. Stern School of Business at New York University.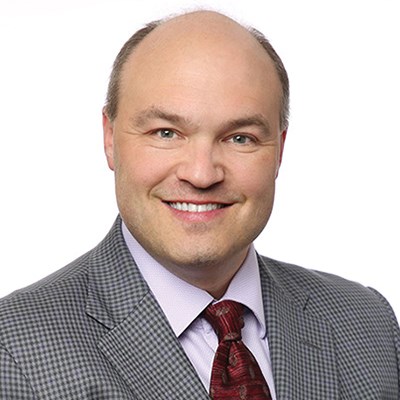 David Solomon
Partner
Levenfeld Pearlstein, LLC
---
David is the Chair of Levenfeld Pearlstein's Corporate Practice Group. David has extensive experience in structuring and consummating mergers and acquisition transactions. Upon joining Levenfeld Pearlstein in 2009, David also founded the firm's Employee Stock Ownership Plan (ESOP) practice which currently serves clients who are involved in various types of transactions involving ESOPs. David also represents many middle-market companies in a "general counsel" capacity by handling various business law issues.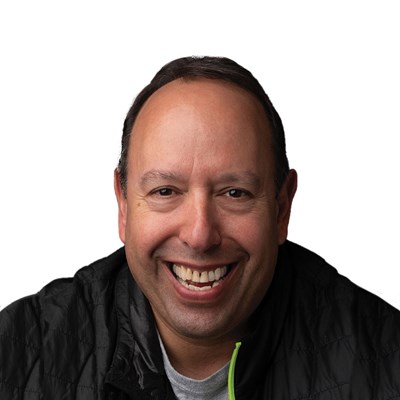 Stuart Sorkin
Former Owner, President & CEO
Affy Tapple
---
Stuart is past president and CEO of Affy Tapple LLC. He transformed the business into the largest wholesale caramel apple company in the U.S. and one of the largest food vendors in the Direct Response Television segment, and led the creation of an e-commerce storefront. He positioned the company for its sale in 2018.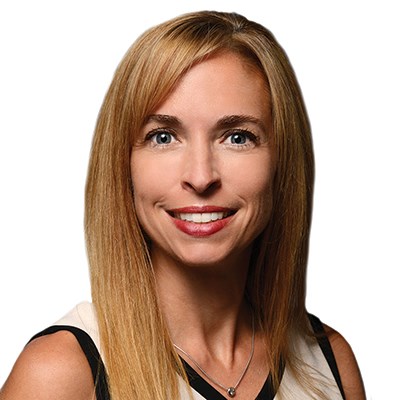 Kim Stapleton
Business Development Director
Ice Miller LLP
---
Kim helps businesses with their legal issues, by matching attorney skill sets with the needs of their specific company. She is also a founding board member of 2 peer groups called; Council for Counsel and CFOrward. She is always willing to assist in any way & enjoy giving a helping hand to her network.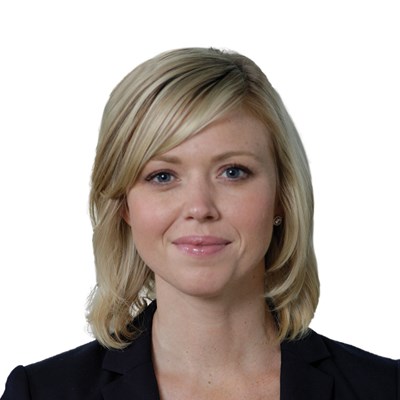 Teri Tadros
Director of Development
Frontenac
---
Teri is Director of Development at Frontenac, a Chicago-based private equity firm, and is responsible for coordinating the firm's professional outreach including the sourcing of transactions and CEO1ST executives.  Frontenac invests in lower middle market companies in the consumer, industrial, and services industries.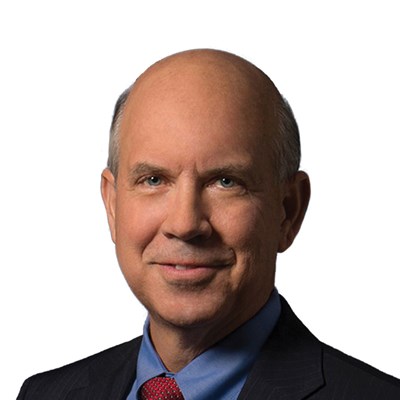 Mark A. Thomson
Managing Director
ORBA
---
Mark provides financial and business advisory services for a variety of industries, including manufacturers, distributors and service organizations. He provides guidance on audits, reviews and compilations, strategic management, income tax planning, litigation support and business advisory issues. He also has extensive experience with buy/sell situations and has helped clients plan for, and complete, their sales transactions.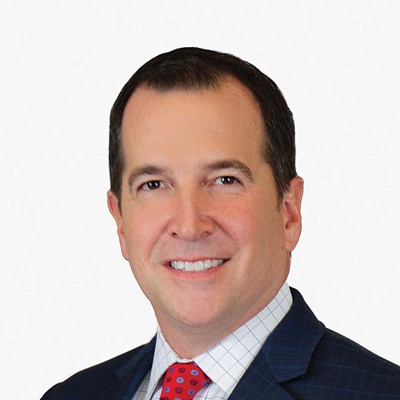 Roger Veome
Managing Director, Investments; Regional Executive
Alex. Brown A Division of Raymond James
---
Roger manages the Chicago office of Alex. Brown and has over 20 years of experience working with families of significant wealth. As a Wealth Management Specialist, he focuses on the needs specific to business owners going through a liquidity event.  Strengths include presale planning, assembling your professional team, asset protection, investment management, family office services, philanthropy and building your legacy.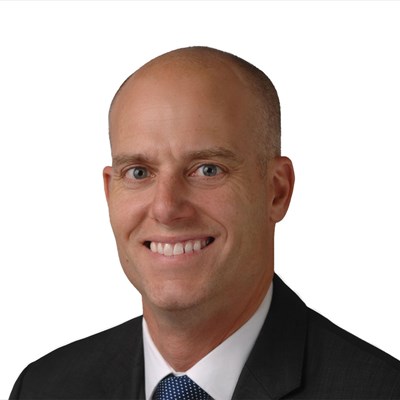 Scott Walti
Partner
RSM US LLP
---
Scott is the Great Lakes Market Leader of RSM's Transaction Advisory Services practice. He has over 17 years of professional experience advising clients on acquisitions, divestitures and complex accounting and finance matters. He exclusively works on mergers and acquisitions, having served both private equity and strategic clients on over 150 buy-side and sell-side transactions.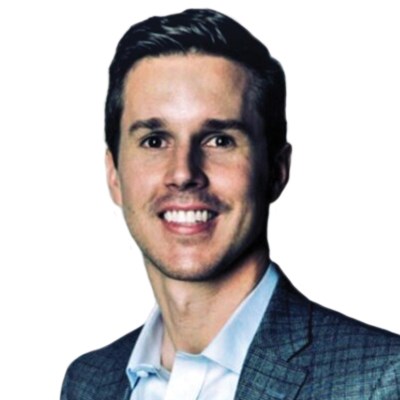 Justin M. Weber
Investment Officer & Corporate Development Officer
Family Office
---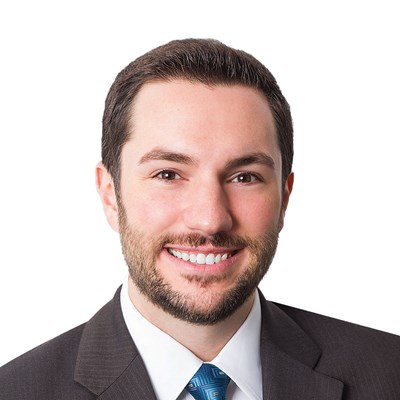 Michael R. Wilson
Partner
Locke Lord LLP
---
Michael represents private equity funds (including SBIC funds), banks, companies and entrepreneurs in M&A, debt finance and venture capital transactions in a wide variety of industries. He has substantial experience with technology, health care, energy, and food and beverage transactions. He also serves as an officer on the Executives' Club of Chicago Leadership Circle Advisory Board.