Committee
Chairman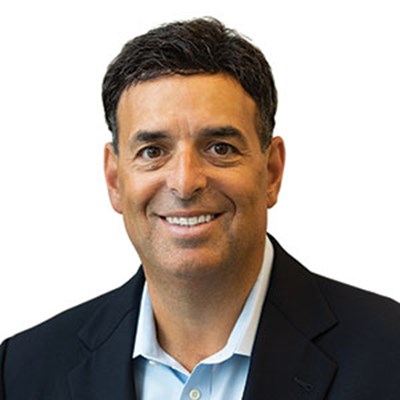 Fred Koury
President & CEO
Smart Business Network
---
Fred co-founded Smart Business Network in 1989 with a single publication in Cleveland, Ohio. In the years since, he has built the company into a leading multimedia and content marketing business providing print and digital marketing services to a national client base.
---
Host Committee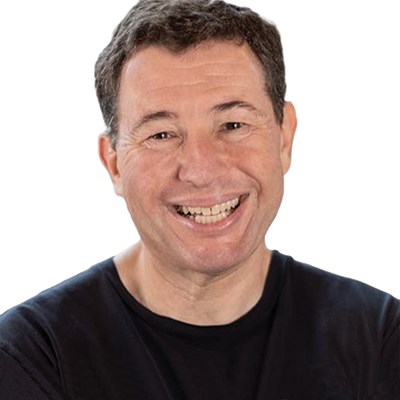 Mark Achler
Managing Director
MATH Venture Partners
---
An early employee of Apple and Head of Innovation at Redbox, Mark Achler has been creating and investing in tech startups since 1986. Today, he is a founding partner of MATH Venture Partners, a technology venture capital fund, and an adjunct professor at the Northwestern Kellogg School of Management.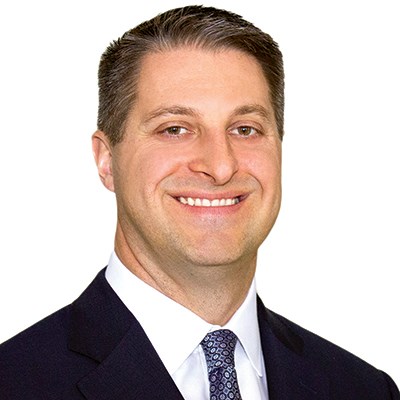 Joe Angel
Director, Corporate Banking
Old National Bank
---
Joe Angel leads Old National Bank's Cash Flow and Asset-Based Lending units. Joe is responsible for building origination, underwriting and portfolio management teams across both lines of business, as well as developing new growth channels for the bank. Joe's career includes experience in bank and non-bank environments, with roles including business development, credit and capital markets activities.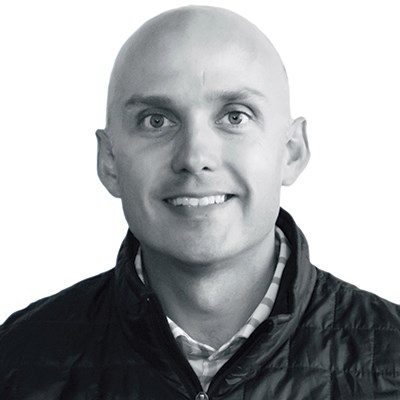 Jason Barsema
Co-Founder & President
Halo Investing
---
Jason Barsema is the Co-Founder and President of Halo Investing, a FinTech start-up that believes in impact before profit. Halo is the first independent, multi-issuer platform for defined outcome investing. Jason has been involved with investing and global economics for years, including a successful 7-year employment at Credit Suisse.
He is extremely passionate about making an impact on the world and leaving it a better place.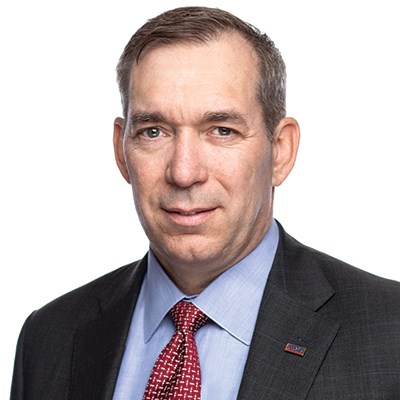 Robert Berdanier
Managing Director, Business Restructuring Services
BDO Consulting Group, LLC
---
Robert is a Managing Director in BDO's Business Restructuring & Turnaround Services practice. His focus is on middle-market companies, both distressed and healthy, seeking financial financial and operational improvement through interim financial leadership and re-organization. Robert is a seasoned restructuring professional, with significant experience in the manufacturing, distributing, hotels/ hospitality and entertainment industries.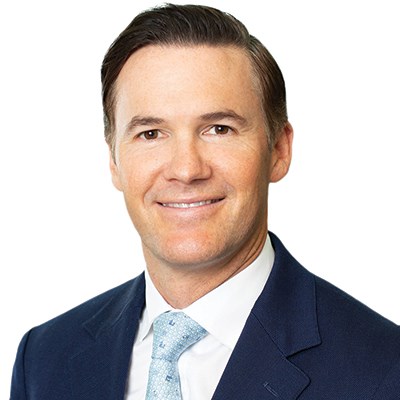 Will Bloom
Managing Director
Chartwell
---
Will leads Chartwell's Chicago office. He is an investment banker for the firm's corporate finance practice and heads the firm's capital markets team. Will has worked on both mergers and acquisitions as well as capital markets transactions within a variety of industries while executing high-profile ESOP buyouts, terminations, and restructurings.
Prior to Chartwell, Will was an investment banker with Bank of America Merrill Lynch's Transaction Development Group, where he focused on executing sell-side, buy-side, and ESOP transactions for middle-market clients between $200 million and $2 billion in enterprise value.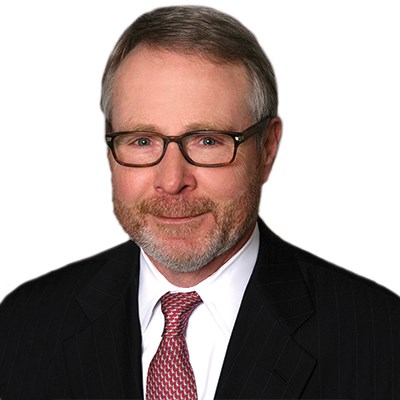 Terry Bressler
Managing Director
Prairie Capital Advisors, Inc.
---
Terry joined Prairie Capital Advisors in 2012 and is a shareholder in the firm. He focuses on mergers and acquisitions (M&A) and capital advisory engagements. In this role, Terry assists middle-market business owners in understanding and assessing their strategic business alternatives and then developing and executing transaction solutions to meet the owner's objectives. He works with family, management-owned and private equity-owned businesses and helps these clients address their growth and ownership transition issues, including executing recapitalizations, M&A, company sales and ESOPs.
Terry frequently speaks on and writes about M&A and financing topics. He also authors Prairie's quarterly M&A and financing topics newsletter, the Prairie Middle Market Perspective. Terry was announced as a 2017 Thought Leader of the Year Finalist by the Alliance of Merger & Acquisition Advisors (AM&AA).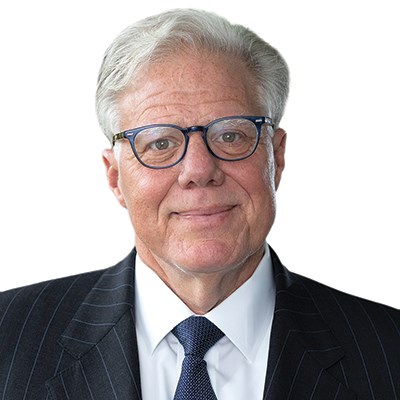 Jeff Burgess
CEO
BCD Technology Holdings, LLC
---
After 20 years selling in the IT server space, I opened Burgess Computer Decisions (BCD) in November 1999 as an IT reseller building high-availability servers for large corporations and morphed into the video surveillance infrastructure space in 2008. BCD now has over 170,000 systems recording video in 91 countries - from multinational Armed Forces to Zoos and everywhere in between.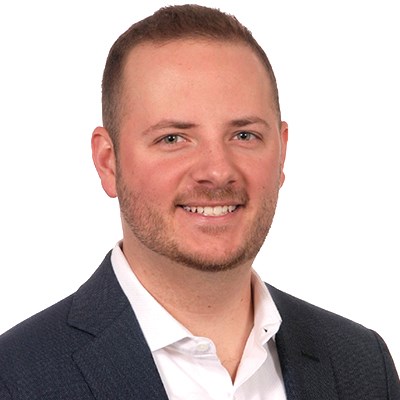 Steve Carleton
Managing Director
Aon
---
Steve's role is Resident Sales Director for Aon's Chicago office, overseeing growth responsibilities across Commercial Risk, Health, Human Capital and Retirement Solutions. In this role, Steve works closely with all distribution channels to execute on Aon's growth agenda and deliver valuable results to clients and prospects. Steve is also a core part of the Chicago Leadership Team, working closely to support all office, colleague and client goals and overall P&L management. This role aligns well with his passion in helping people and clients succeed with their goals. Steve spends time actively in the market with clients and colleagues, supporting the relationships with clients to ensure Aon is delivering on all partnership engagements and bringing the best of Aon.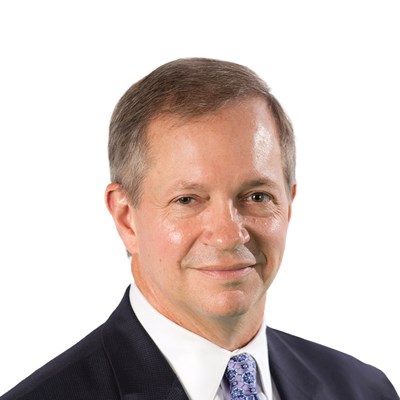 Paul Carlisle
Executive Vice President & Market Head
Wintrust
---
Paul is executive vice president and market head of Wintrust Commercial Banking, where he is responsible for leading and coordinating middle-market banking across all of the Wintrust banks. He has spent his entire career serving middle-market organizations in the Greater Chicago area. Before joining Wintrust in 2010, he spent more than 25 years with JPMorgan Chase and its predecessor banks, American National and Bank One.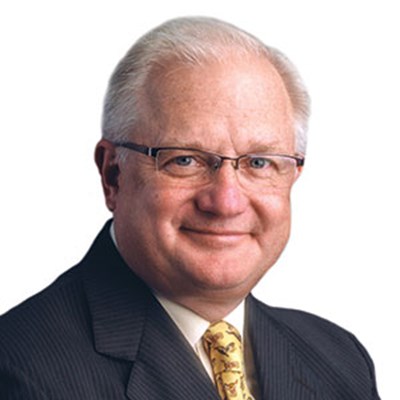 Harry Cendrowski
Managing Director
Cendrowski Corporate Advisors
---
Harry is a founding member of Cendrowski Corporate Advisors and a licensed CPA in Michigan, Illinois and Florida. He is a veteran of the private equity and venture capital industries as an investor, founder and advisor to several funds. He has served as an expert witness in numerous disputes, as court-appointed receiver for multimillion dollar estates and as the accountant to the trustee in high-profile bankruptcy cases.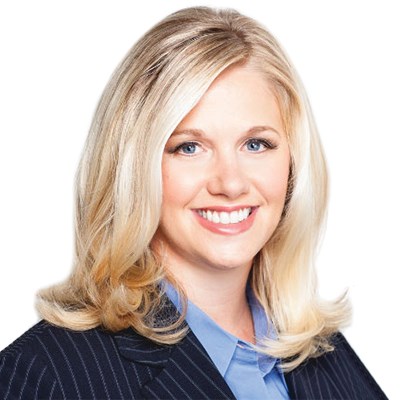 Tracy Britt Cool
Co-Founder
Kanbrick
---
Tracy Britt Cool is Co-Founder of Kanbrick, a long-term investment partnership focused on acquiring and building great companies.
Tracy worked at Berkshire Hathaway from 2009-2020. She spent five years at Berkshire headquarters in Omaha as the Financial Assistant to the Chairman, and five years as Chief Executive Officer of Pampered Chef, a Berkshire Hathaway subsidiary based in Chicago.
Additionally, she served on the boards of several Berkshire Hathaway companies including Kraft Heinz, Benjamin Moore, Oriental Trading Company, Larson Juhl, and Johns Manville. Tracy continues to serve on the board of EverArc Holdings.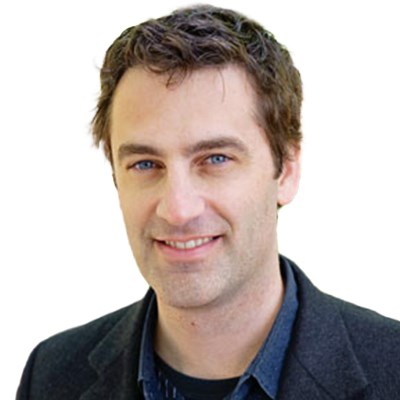 Joe Dwyer
Co-Founder & Partner
Manifold Group
---
Venture. Crypto. Startups. MBA professor. My passion is creating and growing new high growth digital and crypto businesses, and helping others to do the same. Ten years ago I co-founded what is now called Manifold Group, a venture holding company. I'm also an adjunct professor at Kellogg, where I teach courses on innovation, venture, and entrepreneurship. My most important job, however, is being a husband and a father to three high growth (and rather digital) boys.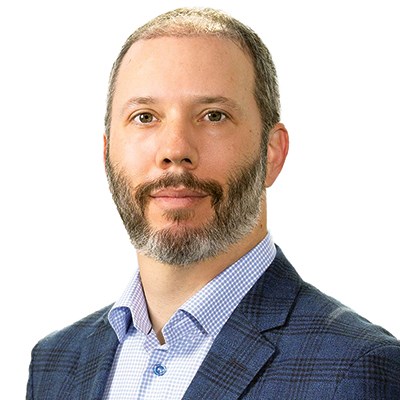 Adam Fayne
Partner
Saul Ewing Arnstein & Lehr LLP
---
Adam Fayne assists companies and individuals, nationally and internationally, on corporate and tax issues. As a corporate attorney, Adam routinely advises management or in-house general counsel on various legal matters affecting their day-to-day corporate activities, including mergers and acquisitions, regulatory compliance, commercial contract review and negotiations, employment benefits, financing and many other issues. Adam works closely with management on the acquisition and disposition of assets, on both the buy and sell side of various transactions. Adam's background in tax law is informed by his former position as an attorney with the Internal Revenue Service.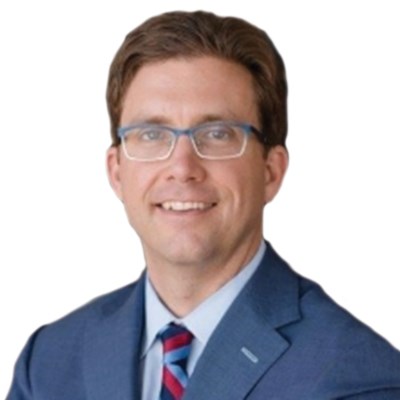 Michael R. Gatewood
Chicago WM & Midwest PWM Market Head
UBS
---
Michael is responsible for leading Chicago Wealth Management and Midwest Private Management as the Market Head. In this capacity, he brings together the firm's best in class resources, talent and capabilities to create and sustain success for our clients in the Americas. Combining the client focus of a boutique firm with the footprint, strength and expertise of the world's only truly global wealth manager, UBS is committed to being the office of choice for high net worth and ultra-high net worth clients and the financial advisors who serve them.
With more than 21 years in the wealth management business, Michael brings a wide breadth and depth of experience having served in a multitude of capacities including Complex Director, Branch Manager, Regional Sales Manager and member of the Equity Advisory Group.
Michael has served as the co-head of the firm's Leadership Advisory Council and leads the Veteran Network in the Midwest. Michael has also been recognized by On Wall Street as one of the top 10 Branch Managers.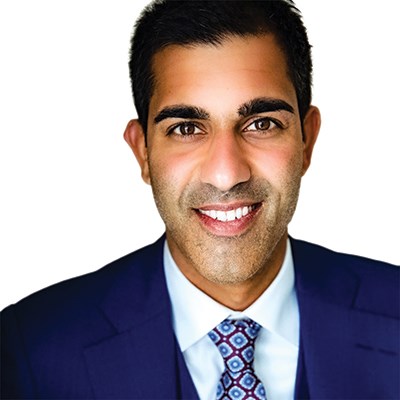 Sam Hathi
Managing Partner
General Management Group
---
Sam Hathi is a Managing Partner at General Management Group, a boutique private equity firm specializing in distressed asset investment and revitalization in up-and-coming markets. With more than 10 years of experience in distressed acquisitions and operational restructuring, he has successfully completed dozens of transactions across a multitude of industries.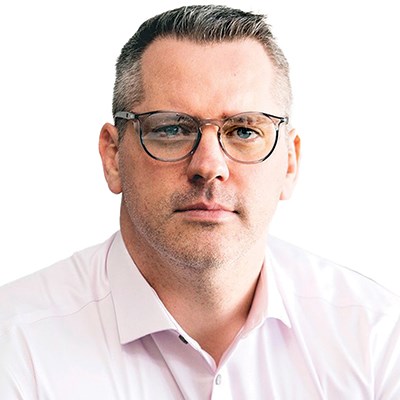 Luke Haverhals
Founder & CEO
Natural Fiber Welding
---
Luke Haverhals, Ph.D., is the CEO and Founder of NFW (Natural Fiber Welding). Luke's professional mission is to collaborate with and empower material scientists, manufacturing workers and engineers, investors, change makers, creators, and brands around the world to create a truly circular and sustainable material economy from the ground up.
Luke earned a Ph.D. in Chemistry at the University of Iowa before going on to explore all-natural alternatives to petroleum-derived plastics as an Assistant Research Professor at the US Naval Academy. His vision to develop bio-neutral, high-performance materials from renewable natural nutrient inputs has become the foundation for NFW's ecosystem of patented, paradigm-shifting material technologies.
In an industry awash with incremental solutions, Luke is leading NFW to drive a moonshot systems-level shift away from petroleum-derived products and toxic chemistries. Luke is an Unreasonable Group Fellow, Forbes Council Member, and World Economic Forum Technology Pioneer.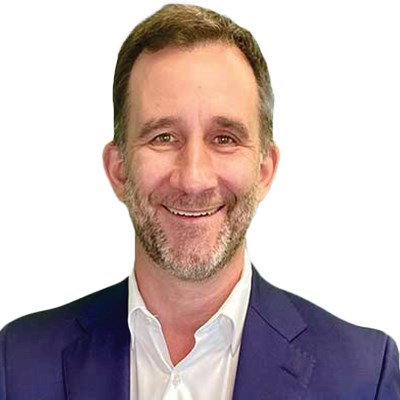 Jacob Herschend
Principal
Brightstar Capital Partners
---
Jacob Herschend is a Principal at Brightstar. Jacob leads Brightstar's Business Development across the Midwest. He is a third-generation owner and steward of a family-owned business, Herschend Family Entertainment.
Prior to joining Brightstar, Jacob was a Vice President at Marsh & McLennan Agency, working in Business Insurance and specializing in strategically owned and family-operated businesses serving as the Director of the Multi-Generational Family-Owned Businesses Strategies Vertical. Previously, Jacob owned and operated three restaurants in the St. Louis area. Additionally, Jacob has worked for three United States Senators and a U.S. Attorney General.
Jacob received his M.B.A. focused on Families in Business from Kennesaw State University. He received his B.A. from Gordon College. Jacob serves on the boards of The Foundation for Barnes-Jewish Hospital and Forest Park Forever.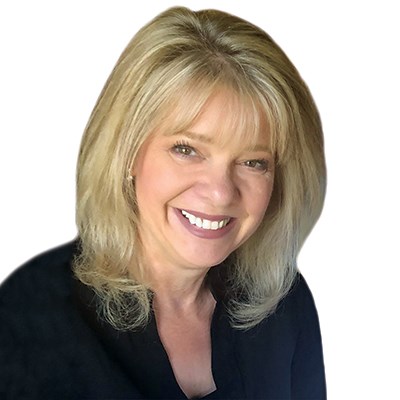 Kristine Holtz
CEO
Cornerstone Foodservice Group
---
Kristine Holtz has over 25 years of senior leadership and board-level experience in the food service industry and private equity supported organizations. Currently the CEO of Cornerstone Foodservice Group, she is a former CEO of Market Day and Senior VP at HJ Heinz, where she was responsible for its specialty foodservice division.  Kristine has a proven track record of successfully leading teams to grow stakeholder value through impactful growth and integration strategies.  Most recently, she led the acquisition of five private companies to create Cornerstone Foodservice Group. Today, she works alongside and advises many industry-leading brands on their foodservice operations to create guest-centered and profitable dining experiences.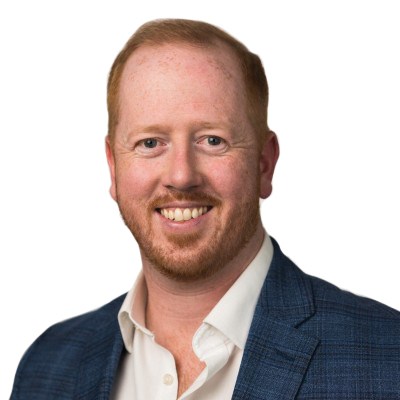 Bryce Jenney
Business Performance Advisor
Insperity
---
Bryce is a Business Performance Advisor at Insperity – a comprehensive HR solutions company based outside of Houston, TX – and partners with companies ranging from the early-stage startup segment with few employees to the middle market segment with several thousand employees. The bulk of his practice consists of companies and investors in the healthcare, technology, financial and manufacturing industries. Bryce sits on the Board of Directors for CreatiVets, is an Advisory Board Member for Nashville Capital Network, and is on the Steering Committee for The CFO Leadership Council.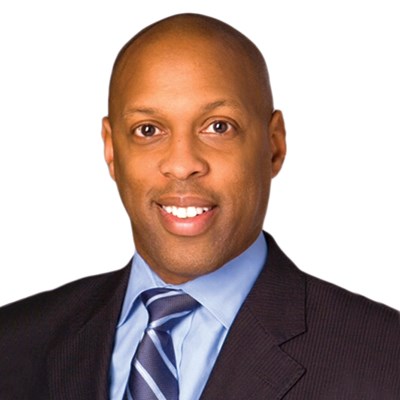 Robert Johnson
Managing Partner
The Solomon Group LLC
---
Robert Johnson is the Managing Partner of the Solomon Group, a social enterprise management consulting company and the co-founder of The Collective, a social impact business incubator that raises capital for social enterprises.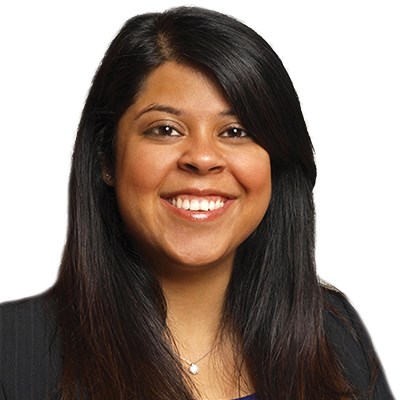 Payal Keshvani
Partner
Taft Law
---
Payal focuses on general corporate and transactional matters. She represents clients from inception to exit, including matters of corporate governance, mergers & acquisitions, private equity transactions, minority investments, secured financing, and debt and equity issuances.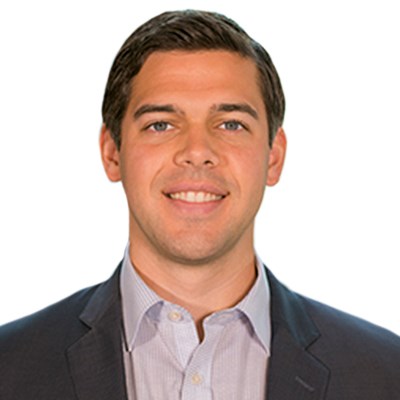 Will King
Vice President
Svoboda Capital Partners LLC
---
Will joined Svoboda Capital Partners ("SC") in April 2018 and is responsible for investment evaluation, transaction execution, and portfolio management. Prior to joining SC, Will spent two years as an analyst in the Investment Banking Division of BMO Capital Markets ("BMO") in Chicago. During his tenure at BMO, Will advised clients in the consumer sector on a variety of transactions including mergers & acquisitions, as well as debt and equity financings.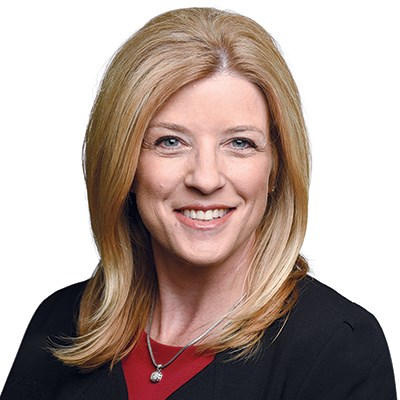 Stephanie Kline
Managing Director, Commercial Banking
BMO Harris Bank
---
Stephanie is a managing director in BMO Harris Bank's middle-market banking group in Chicago, bringing more than 20 years' experience and management in corporate banking. She leads a local team of commercial banking experts with focus on building relationships with middle-market companies by providing financial solutions to increase enterprise value, fund business growth, manage cash flow and optimize working capital.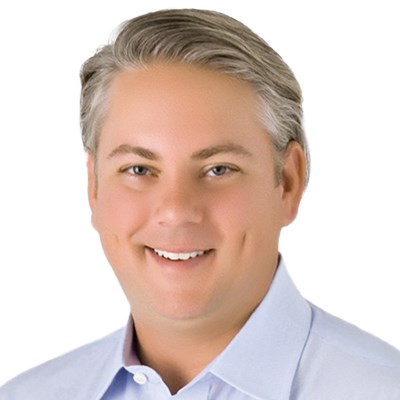 Jeffrey Klunzinger
Co-Founder & Managing Partner
OS Fund
---
Jeff guides strategic investments and coordinates operations for OS Fund's team of researchers and associates. He also supports the Fund's portfolio companies with strategy, execution, partnership and operational expertise.
Jeff has two decades of experience in the investment business, both leading and participating in over 100 venture deals in that time. Prior to OS Fund, Jeff was a founding member and CFO of West Family Investments. He currently serves on the Boards of Arzeda and NuMat Technologies, and is a graduate of Michigan State University.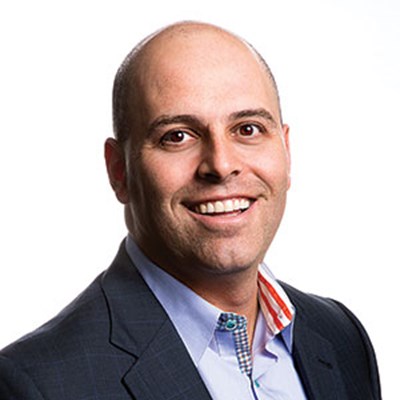 Lee M. Koury
Managing Partner
Smart Business Network Inc.
---
Lee is managing partner of Smart Business Network Inc., a national events, media and marketing company founded in 1989, primarily responsible for expanding the company's Aspire deal-making conference throughout the U.S. He plays a key role in establishing corporate policies and developing long-term strategy and growth plans. Previously, he founded and chaired the Growth Group at national law firm Arter & Hadden LLP (now Tucker, Ellis & West), which focused on working with middle-market and high-growth technology companies.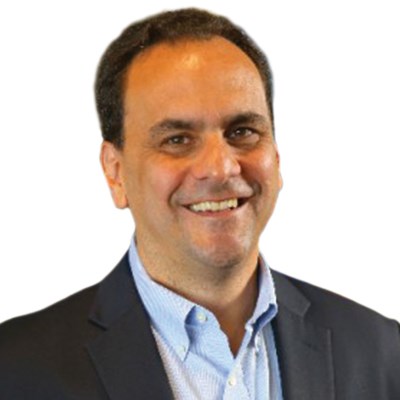 Phil Kretekos
President
Thunderbird LLC
---
As Thunderbird President, Phil has a wide range of crucial responsibilities. He directs operations at all of the Thunderbird holdings, and he flourishes in his role thanks to a deep experience and demonstrative success as top manager at many manufacturing organizations over the course of his career.
Phil oversees mergers and acquisitions, post-merger integration, growth strategy, manufacturing turnarounds, business performance improvement, and organization effectiveness at Thunderbird. He has a vast technical and managerial background in both union and non-union environments. He is an effective leader able to coordinate the efforts of individuals from diverse operational areas to maximize customer value while minimizing waste.
Before joining Thunderbird in 2010, Phil was director of operations at Accellent, a provider of comprehensive supply chain solutions to the medical device industry.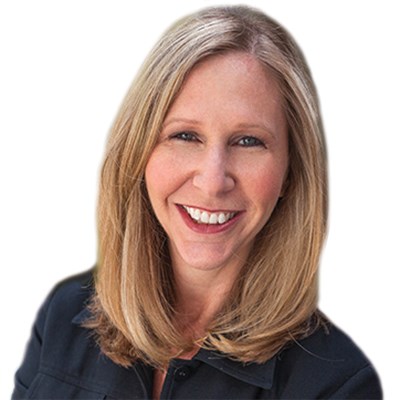 Melissa Lederer
Chief Experience Officer
mHub
---
Melissa Lederer, chief experience officer, is focused on leading teams to design solutions that drive engagement, collaboration and success for mHUB corporate partners and startups. A seasoned business professional with more than 20 years of broad experience in both corporate and agency settings, Melissa has served a variety of technology-based businesses of all sizes and has a special passion for supporting high-growth startups on brand formation and scaling into new markets.
Over the past 10 years, Melissa has been an active force in helping to build Chicago's robust entrepreneurial community. Melissa was a member of the founding team of 1871, Chicago's innovation hub recognized by UBI Global as the #1 university-affiliated incubator in the world and served as its chief marketing officer for more than two years. Following 1871, Melissa helped found Chicago's healthcare incubator and innovation center MATTER, where she was responsible for defining and building the MATTER brand and managing all areas of the company's marketing, communications and events. Melissa continues to support MATTER strategic initiatives and special projects.
Prior to her years focused on driving civic entrepreneurship, Melissa served as the SVP of marketing for Q Interactive (formerly CoolSavings) where she oversaw all marketing, communications and creative functions and served on the company's senior leadership team. Melissa was recognized in 2019 and 2020 in the Crain's Chicago Business "Notable Women in Manufacturing".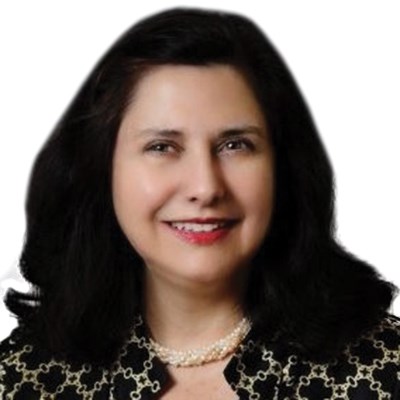 Michelle Moreno
Lead Advisor
VentureDNA
---
Michelle Moreno is an investment banker and has worked with companies across diverse industries. With a focus on entrepreneurial endeavors, Michelle advises companies on marrying finance with strategy to optimize outcomes. Within VentureDNA and through its augmented network of investors, Michelle actively identifies the right capital fit in equity and debt financings with Family Offices, Institutional Equity and Debt Investors, and Strategic Corporate Investors.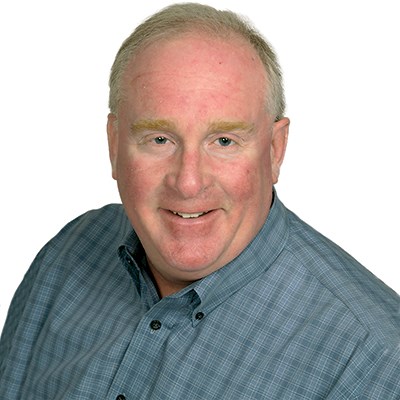 Tom Parro
Founder & Senior Managing Director
MERK Capital Corporation
---
Mr. Parro is an operationally focused professional with recognized expertise in optimizing and expanding company enterprise values throughout investment lifecycles and macroeconomic cycles.  He has 27+ years of experience in C-level management, private equity, family office, and institutional investing and portfolio management.  In addition, Mr. Parro has considerable expertise in the strategic development and integration of both start-ups and acquired companies both domestically and internationally.  
For the past 10 years Mr. Parro has owned and operated an independent sponsor private equity investment group. In that 10 years has invested in 5 platform companies and several add on acquisitions. He has develop an extensive network of investment bankers, brokers, lawyers, accountants and consultants that provide the opportunity to review over 700 investment opportunities a year in various industries and platforms.
Prior to MERK, Mr. Parro led the mergers & acquisitions effort at Globe Union Industrial Inc. ("Globe Union").  He was instrumental in growing Globe Union from a private label $125 million single product line company to a $750 million branded broad based product line company over a five year period with operations that included North America, Europe, Taiwan, and China.  Mr. Parro also led the mergers & acquisitions effort for Field Container Co. ("Field Container").  He was instrumental in acquiring numerous companies that help grow Field Container from $350 million to $500 million over a five year period.  His primary responsibilities were integration of the companies in all facets of the operations including, manufacturing, sales and marketing, administrative services, and IT.  While at the financial services division of GE Capital for approximately eight years, Mr. Parro managed numerous strategies that led to the growth of various companies through both organic as well as acquisitions.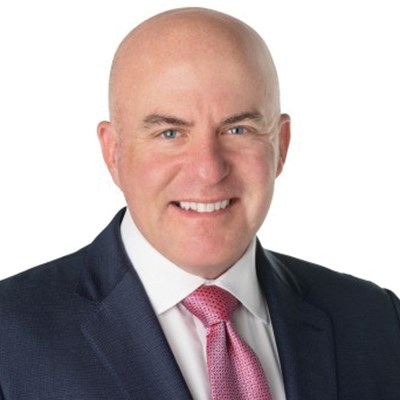 Kip Read
Senior Vice President, Commercial Banking
Old Second National Bank
---
Kip Read is the Senior Vice President, Commercial Banking, with Old Second National Bank, operating from the Chicago—Loop location. He will be responsible for developing and growing commercial banking relationships, specializing in the middle market space. Read has over 30 years of commercial banking and financial services experience. Prior to joining Old Second, he served as Senior Vice President and Division Head, with Fifth Third Bank.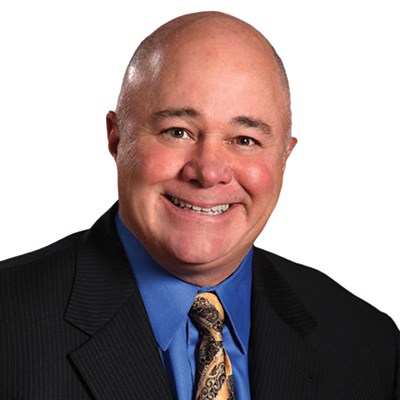 Russell Romanelli
Managing Partner
FORVIS
---
As Managing Partner of the Chicago office, I am directly responsible for the implementing the firm's mission to provide Unmatched Client Service. We do it with Passion, Respect, Integrity, Discipline and Excellence.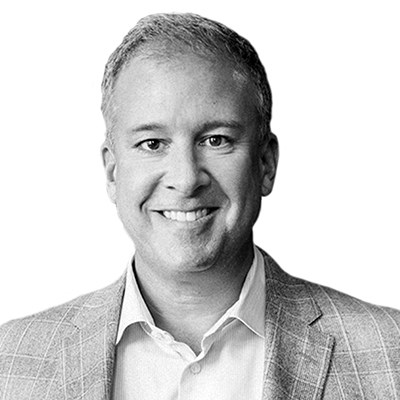 John Rowady
Founder & President
rEvolution
---
John is the Founder & President of rEvolution, a leading independent, fully integrated global sports marketing and media agency headquartered in Chicago, Ill. Rowady is a Hoosier B-School Alum whose advanced sports industry experience includes sales and leadership roles working with high-profile governing sports bodies and properties, such as NCAA, F1, FIFA World Cup, the Olympics and many more.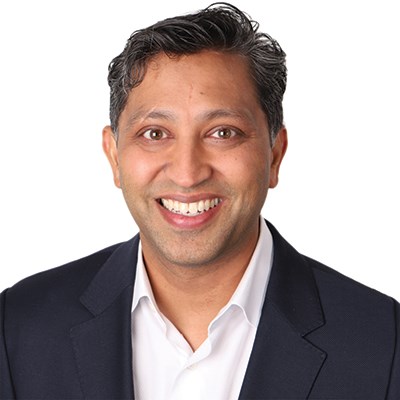 ---
Ashish is the co-founder and CEO of Dina (formerly known as Prepared Health) - a health engagement company making it easier for people to stay healthy at home by organizing and simplifying access to a large, growing ecosystem of home- and community-based providers. The comprehensive network is enabling consumers, health plans and ACOs to explore, learn and engage with the rapidly growing number of services that keep people happy and healthy in their homes.
Previously, Ashish served in several Technology Executive roles at Medicity from 2006-2014 - i.e., Chief Technology Officer (CTO), SVP of Product Management/Marketing, and Chief Architect. Under his leadership, the company outlined a market-leading product roadmap, influenced fast changing government regulations, and delivered on a progressive technical vision.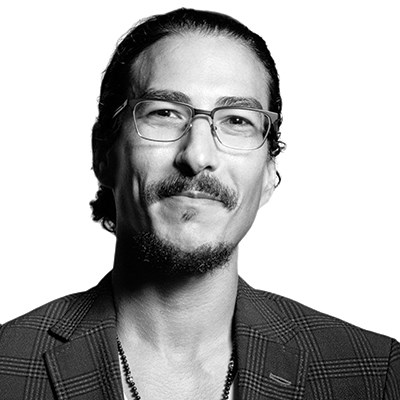 Eric Sheinkop
CEO
The Desire Company
---
Eric Sheinkop is an entrepreneur, acclaimed author, and tech innovator. As CEO of The Desire Company, Sheinkop is continuing his trend of creating disruptive tech-based solutions for antiquated industries ripe for change. Accolades include Billboard "30 Under 30" and Crain's "Tech 50". Awards include Cannes Lions, LIA's and an Emmy. Sheinkop represented Entrepreneurs Building Companies that Unite the World when he ran with the Olympic Torch at the 2014 Sochi Olympics.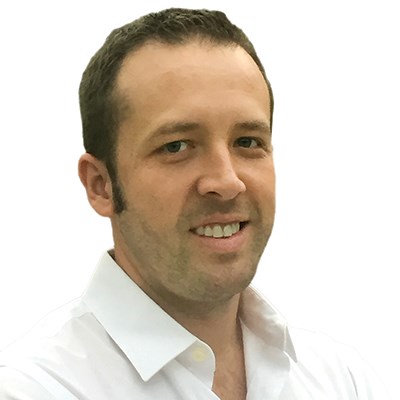 Ryan Shelton
Co-founder & CEO
PhotoniCare
---
Ryan Shelton is CEO and founder of PhotoniCare, a medical device company that has developed a handheld imaging platform that uses light to see through tissue. He has led the company as CEO since its inception, raising over $14M in dilutive and non-dilutive funding to advance the company's objectives. He is passionate about PhotoniCare's current efforts improving the management of chronic middle ear infections because of the frustrations he's faced as a parent of his own children dealing with chronic infections and hearing loss.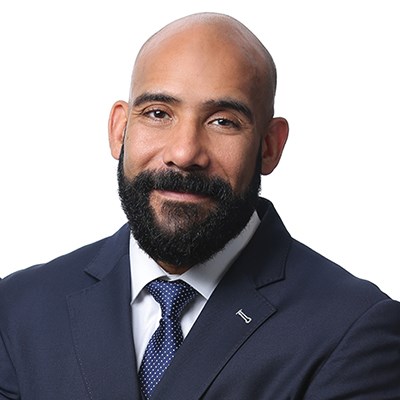 Kevin Slaughter
Partner
Levenfeld Pearlstein, LLC
---
Kevin Slaughter is a partner in the Corporate Practice Group. He focuses on representing clients in complex commercial transactions, including mergers and acquisitions, financing agreements, joint ventures, private offerings, supply/service agreements, distribution agreements, development and licensing agreements, and manufacturing agreements. Kevin has particular experience representing Fortune 500 companies in middle market transactions. Additionally, Kevin is a go-to attorney for clients in the cannabis industry, advising them on a range of issues including license applications, corporate governance and funding. He also assists cannabis clients with organizational structure, real estate matters, branding and licensing agreements and supply agreements. Clients appreciate Kevin's practical advice, his effective communication skills, and his knack for problemsolving. Relying on his extensive experience and strong interpersonal skills, Kevin has achieved exceptional results for his clients. Above all, he listens to his clients to understand their needs, goals, and objectives. Kevin earns their trust and confidence by employing an analytical yet pragmatic approach that is centered around accomplishing the business objectives of his clients in a responsive, efficient, and effective manner.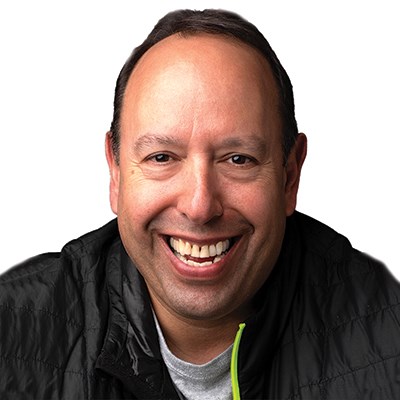 Stuart Sorkin
Investor & Operating Advisor
Sorkin Advisory
---
Stuart Sorkin is an investor and operating advisor in food/CPG space. He currently sits on 4 fiduciary or advisory boards. Stuart is past CEO of Affy Tapple, LLC for which he identified and led the acquisition. The once small local brand became the largest wholesale caramel apple and handmade confection company in the USA. Under Stuart's leadership, the company grew twelvefold until he successfully exited in 2018.
Prior, Stuart was a leading business banker working with small and midsize, privately held, entities in a wide range of industries. He gained valuable experience working closely with entrepreneurs and family businesses. Stuart is a CPA and has a keen understanding of the "numbers" including product costing.
He is an Entrepreneur In Residence (EIR) for Future Founders (part of 1871) and a member of the SLOFIG angel investment group. He is active in Ice Hockey related charities and is a committed hockey parent.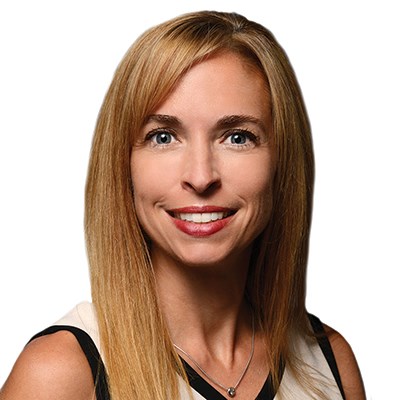 Kim Stapleton
Business Development Director
Ice Miller LLP
---
Kim helps businesses with their legal issues, by matching attorney skill sets with the needs of their specific company. She is also a founding board member of 2 peer groups called; Council for Counsel and CFOrward. She is always willing to assist in any way & enjoy giving a helping hand to her network.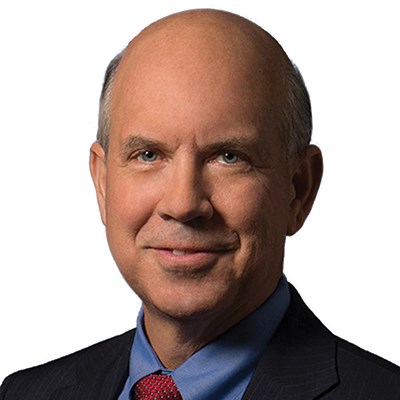 Mark A. Thomson
Managing Director
ORBA
---
Mark provides financial and business advisory services for a variety of industries, including manufacturers, distributors and service organizations. He provides guidance on audits, reviews and compilations, strategic management, income tax planning, litigation support and business advisory issues. He also has extensive experience with buy/sell situations and has helped clients plan for, and complete, their sales transactions.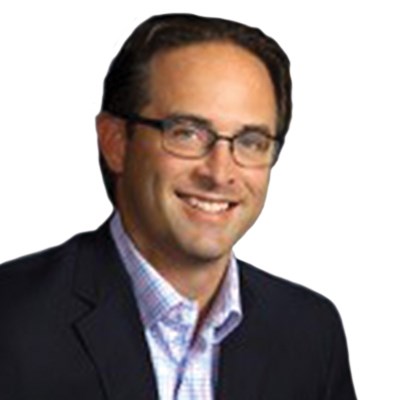 Ben Van Vlerah
Commercial Regional Manager
Huntington Bank
---
Ben is the Commercial Region Manager leading Middle Market Banking in Illinois for Huntington Bank. For more than two decades, Van Vlerah has been advising executive leadership teams for commercial and non-profit businesses across Illinois. Van Vlerah started his banking career as a credit analyst and relationship manager on the Middle Market Banking team at American National Bank. In 2003 Van Vlerah joined Banco Popular North America to start up their Commercial Banking team. In 2010, Van Vlerah joined FirstMerit Bank who was acquired by Huntington Bank in 2014. At FirstMerit, Van Vlerah was once again tapped to start a Commercial Banking team. Over the next 10 years he developed a team of bankers and is currently Commercial Region Manager. Ben obtained his bachelor's degree in Economics from Knox College. He actively supports and participates in numerous civic organizations including Facing Forward to End Homelessness, Rosecrance and Junior Achievement. He is an active member and board member of the Chicagoland Chapter of YPO. Van Vlerah and his wife Stephanie reside in the Lincoln Park neighborhood of Chicago with their two sons.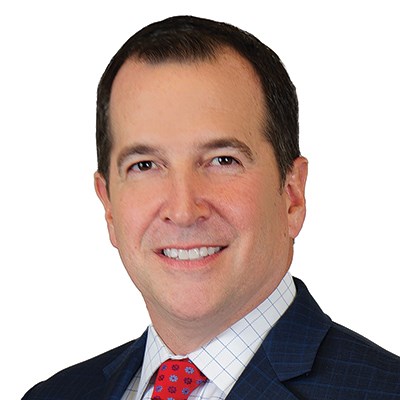 Roger Veome
Regional Executive - Managing Director, Investments
Alex. Brown
---
Roger manages the Chicago office of Alex. Brown and has over 20 years of experience working with families of significant wealth. As a Wealth Management Specialist, he focuses on the needs specific to business owners going through a liquidity event.  Strengths include presale planning, assembling your professional team, asset protection, investment management, family office services, philanthropy and building your legacy.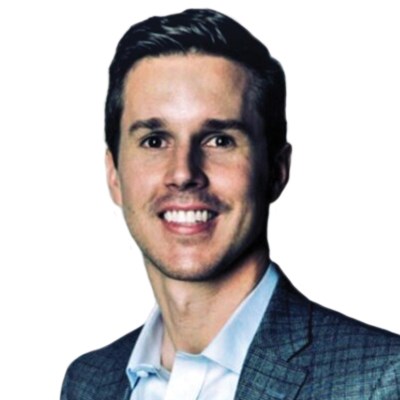 Justin M. Weber
Investment Officer & Corporate Development Officer
Family Office
---
We actualize opportunities in water, alternative, energy, and infrastructure projects nationwide by delivering programmatic value creation via organic and inorganic growth of actively managed portfolio companies.

We create value by proving the team and resources to commercialize and adopt emerging technologies, utilize alternative data, and execute atypical strategies to solve for x.
Michael R. Wilson
Partner
Locke Lord LLP
---
Michael represents private equity funds (including SBIC funds), banks, companies and entrepreneurs in M&A, debt finance and venture capital transactions in a wide variety of industries. He has substantial experience with technology, health care, energy, and food and beverage transactions. He also serves as an officer on the Executives' Club of Chicago Leadership Circle Advisory Board.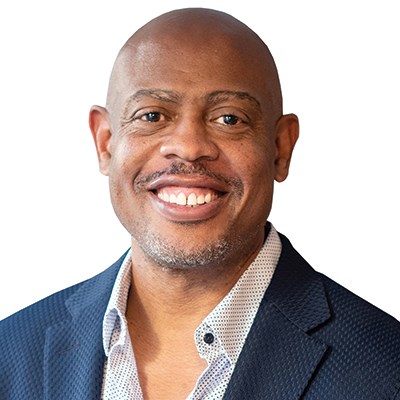 Sherman Wright
Managing Partner & COO
TEN35
---
Sherman Wright is the co-founder and managing partner of TEN35, a creative company specializing in transforming brands through culture. An entrepreneur whose work and thought leadership has created award-winning campaigns for global brands including Pepsi, Nike, Disney, Microsoft, Facebook, Polaris, JP Morgan Chase and Stellantis. Sherman's accomplishments have been recognized by The New York Times, Inc., Advertising Age, and Adweek.