Flight Paths—New Journeys After an Exit
Presented By: UBS
An accomplished entrepreneur-turned-investor speaks with UBS Global Wealth Management to share his invaluable insights and strategies for navigating the post-exit landscape. Don't miss this opportunity to gain valuable knowledge and inspiration for your own journey after an exit.
Moderator: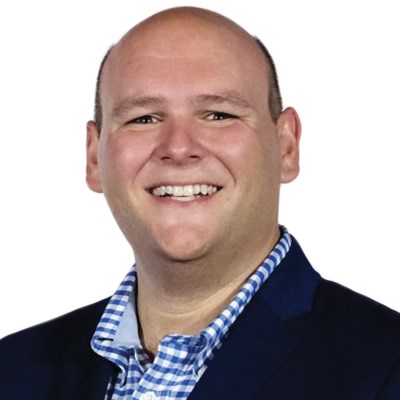 James Jack
Managing Director, Head of the Business Owners and Multigenerational Wealth Client Segments
UBS
James is the Head of both the Business Owners and Multigenerational Wealth Client Segments within the Strategic Client Segments team.
James took on the Business Owners Client Segment upon its creation in 2018 to build an organization that supports business owners and the Financial Advisors that advise them. He has worked with clients on pre-business sale exit planning, such as succession planning, M&A transaction planning, Employee Stock Ownership Plans (ESOPs), and the emotional and self-identity ramifications of exiting a business. During the COVID-19 pandemic, James and his team supported business owners in navigating pandemic programs like the Paycheck Protection Program. In 2023, James's remit expanded to include the Multigenerational Wealth Client Segment, which includes UBS's support of wealth transfer and transition strategies between generations and the Rising Gen. James and his team work to bring the best of UBS's resources to these important client segments.
James has been with UBS since 2006, previously working in the WMA Banking Group to build banking, cash and lending solutions that meet the needs of High Net Worth and Ultra High Net Worth individuals and the Financial Advisors that support them. James has driven and executed strategies to expand securities-based lending, develop a proprietary credit card tailored to UBS's unique client base and helped to manage UBS's deposit program, including pricing, sales, and product development programs.
James holds a BS in Finance and Economics from New York University's Stern School of Business.
Outside of UBS, James is a member of the board of directors and co-treasurer for the Bronx Academy of Letters Foundation, supporting a public middle and high school in the poorest congressional district in the US, and enjoys experiencing travel and cultures different from his own. He also holds FINRA Series 7 license and Certified Exit Planning Advisor (CEPA®) designation.
Panelists: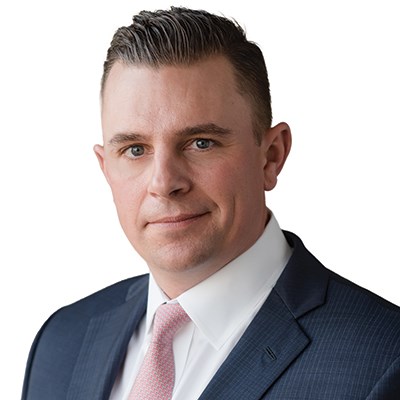 Matthew Norwood
Senior Vice President–Wealth Management
UBS
Matt is highly investigative, critical, reasoned and ultimately creative in determining investment strategies on behalf of clients. Matt has a decade and a half of experience in counseling entrepreneurs on matters related to their business. Their entrepreneurial spirit has driven Matt to become more proactive and persistent.
Matt is a member of UBS's Presidents Council. Prior to joining UBS Private Wealth Management, Matt spent several years at Credit Suisse in the Private Banking division and 11 years before that in corporate banking providing senior debt capital to privately held businesses in the Midwest with JP Morgan and Bank of America. Matt gained broad exposure to entrepreneurial family-owned businesses. That breadth of experience provided Matt with insight into working with entrepreneurs and their advisors in all stages of the business life cycle from start-up to exit.
Matt's passion for investment management began in college where he worked on student-managed portfolios with more than $15 million in University endowed funds under management. After completing his Bachelor's from University of Dayton, Matt continued his education receiving an MBA from the University of Chicago Booth School of Business where he was a Dean's List graduate in Analytical Finance.
Matt and his wife Lindsay have four children and live in Glen Ellyn, IL. His hobbies include health and fitness activities, golf and traveling with his family.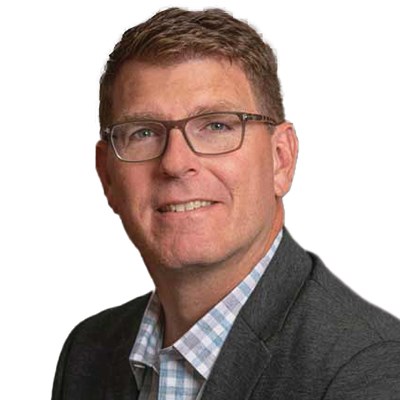 Marc Talluto
Chairman of the Board
Thirdera
Marc Talluto has been in the IT services space throughout his career starting with Accenture and Deloitte Consulting before founding his own IT services company, Fruition Partners in 2003. As Founder and CEO he built Fruition into a global services firm partnered with the software company, ServiceNow. Marc took an equity investment from Sunstone Partners in 2012 to do global acquisitions and then grew the company 300% in 2 years. DXC then acquired the company in 2015 and Marc stayed on responsible for the overall strategic direction of the Global ServiceNow practice while they acquired 5 more companies globally and grew the overall revenue to $250m annually before his departure in 2019.
Fruition Partners was a proud recipient of several awards:
● Forbes Magazine - #1 on the Inner City 100 list
● Inc Magazine – Inc 500 list
● Inc Magazine – Hire Power Award
● Brill Street – Top 20 employer for Gen Y in Chicago
Marc is currently an active investor and Board member in the technology sector:
● Thirdera – Executive Chairman and responsible for overall investment thesis
● Sunstone Partners– limited partner and executive operator
● Illinois Wesleyan University - Entrepreneur in Residence