Committee
Chairman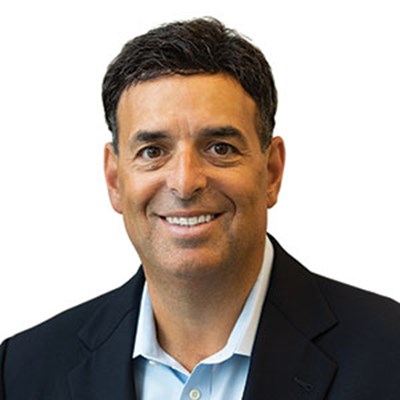 Fred Koury
President & CEO
Smart Business Network
---
Fred co-founded Smart Business Network in 1989 with a single publication in Cleveland, Ohio. In the years since, he has built the company into a leading multimedia and content marketing business providing print and digital marketing services to a national client base.
---
Host Committee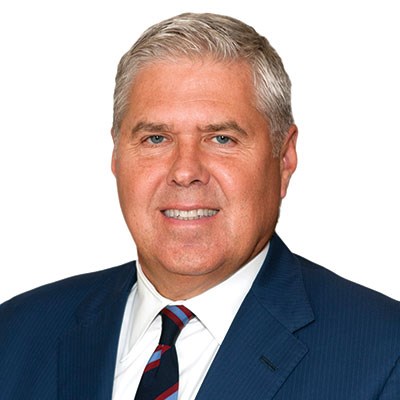 Greg Achten
Managing Director
UBS
---
Gregory is managing director and market head for the UBS Wealth Management Chicago Market that includes offices in Downtown Chicago, Northbrook, Oakbrook, Barrington and Naperville, and Madison and Milwaukee Wisconsin.
Previously he spent 28 years at Merrill Lynch, where he began as an operations manager and held numerous roles to include 14 years as a financial adviser, resident director, regional sales manager in Dallas, complex director in Tulsa and managing director in Cincinnati and Dayton, Ohio, Indiana and Boston.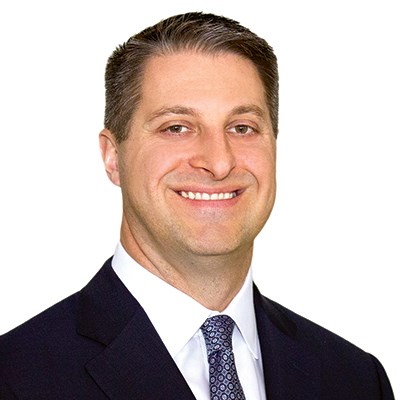 Joseph Angel
Senior VP, Head of Structured Finance
First Midwest Bancorp
---
Joe leads First Midwest Bank's Cash Flow and Asset-Based Lending units. Joe is responsible for building origination, underwriting and portfolio management teams across both lines of business, as well as developing new growth channels for the bank. Joe's career includes experience in bank and non-bank environments, with roles including business development, credit and capital markets activities.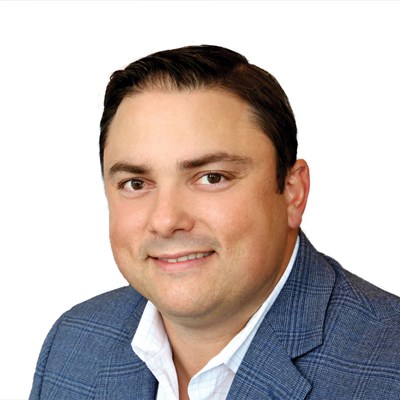 Joseph Baez
Principal, Private Equity
CLA
---
Joe is a private equity principal with CliftonLarsonAllen LLP (CLA) and has been with CLA since 2001. He has 18 years of assurance and consulting experience, which includes working with a wide range of closely held companies as they deal with the challenges of mergers and acquisitions.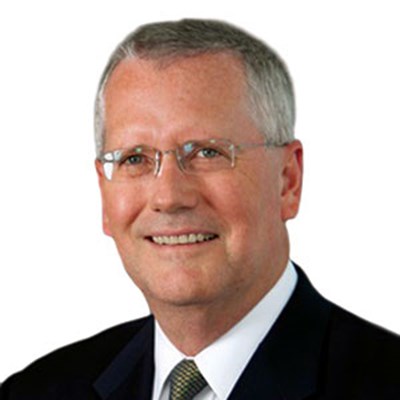 Robert Barnett III
Managing Partner
Wexford Capital Partners, LLC
---
Robert is managing partner of Wexford Capital Partners LLC, an independent sponsor platform for principal investing. He was a managing director and sector head of BMO Capital Markets' Commercial and Industrial Group. Previously, he was head of Midwest Large Corporate Banking for Bank One Corp.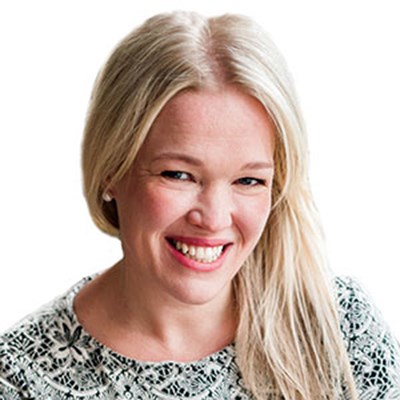 Elizabeth A. Browne
Vice President & Head of Business Development
DNS Capital, LLC
---
Elizabeth is a vice president on the investment team and head of business development at DNS Capital, which takes a long-term and flexible approach to investing by building relationships with business owners, management teams and entrepreneurs to align interests, evolve businesses and create lasting value. Previously, she was an associate in Goldman Sachs' investment management division in Chicago, advising entrepreneurs, business-owning families and family offices on asset allocation, portfolio management, and direct investing strategies.
Miriam Leskovar Burkland
Attorney & Counselor
Howard & Howard PLLC
---
As a transactional attorney, Miriam Leskovar Burkland assists clients in closing transactions, from the everyday to the once-in-a-lifetime. Miriam concentrates her practice on corporate and commercial transactions, with extensive experience negotiating and interpreting a full range of contracts that govern her clients and their businesses.
Andrew Busser
Managing Director
Pitcairn Trust Co.
---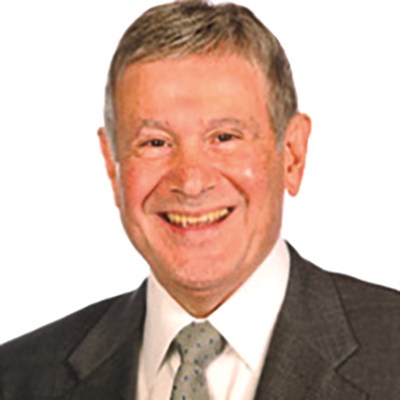 John Caltagirone
Founding Director
Loyola Business Leadership Hub
---
Prior to joining Loyola, Mr. Caltagirone was the Vice President of Global Supply Chain Strategy for The Revere Group. He was previously Senior Vice President, Chief Logistics and Operations Officer for Peapod, Inc., where he was responsible for distribution services, inventory management, purchasing, transportation management, logistics engineering, and customer service. John has also held senior management positions with the following companies: Rand McNally, RR Donnelley & Sons and Ryder Integrated Logistics.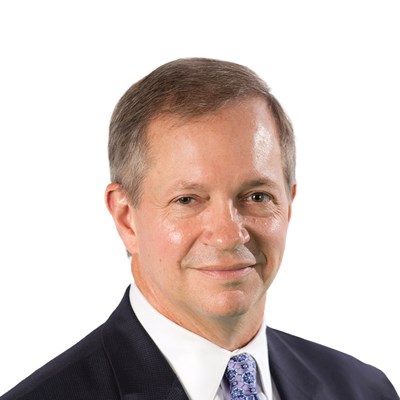 Paul Carlisle
Executive Vice President and Market Head
Wintrust
---
Paul is executive vice president and market head of Wintrust Commercial Banking, where he is responsible for leading and coordinating middle-market banking across all of the Wintrust banks. He has spent his entire career serving middle-market organizations in the Greater Chicago area. Before joining Wintrust in 2010, he spent more than 25 years with JPMorgan Chase and its predecessor banks, American National and Bank One.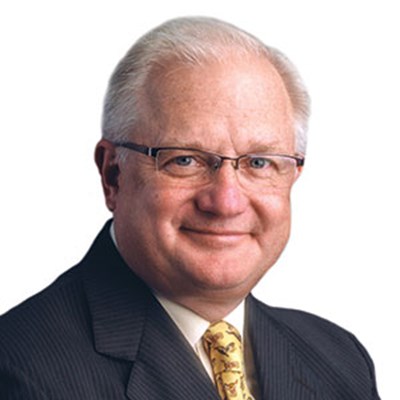 Harry Cendrowski
Managing Director
Cendrowski Corporate Advisors
---
Harry is a founding member of Cendrowski Corporate Advisors and a licensed CPA in Michigan, Illinois and Florida. He is a veteran of the private equity and venture capital industries as an investor, founder and advisor to several funds. He has served as an expert witness in numerous disputes, as court-appointed receiver for multimillion dollar estates and as the accountant to the trustee in high-profile bankruptcy cases.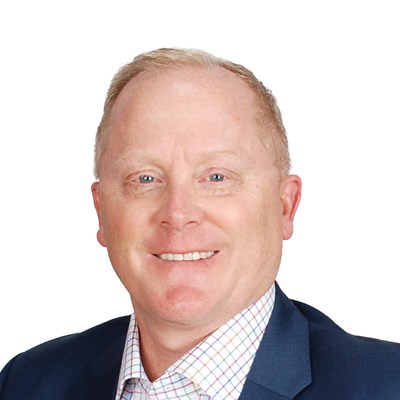 Brendan Deely
CEO
Banner Solutions
---
Brendan is CEO at Banner Solutions, a PE-owned portfolio business. He is a C-suite executive with 30-plus years of diversified leadership experience within global corporations, publicly traded companies and private equity owned mid-cap specialty distribution and manufacturing businesses, serving industrial, commercial and consumer markets. He has a reputation for value creation as a CEO, corporate director and member of a variety of board/executive committees.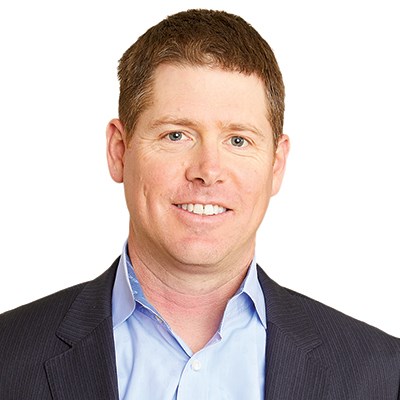 Evan Gallinson
Managing Director
Merit Capital Partners
---
Evan, Managing Director, joined Merit in 2005. Evan currently serves on the Board of Directors of Choice Slocum Holdings, LLC, Elgen Manufacturing Company, Glunt Industries Inc., RSA Engineered Products and TGR Industrial Services. Evan received an M.B.A. from Northwestern University's Kellogg School of Management in 2002 with a concentration in finance. In 1997, he received a B.B.A. from the University of Michigan with a concentration in finance and accounting.
Scott Gilbertson
Principal
Pfingsten Partners
---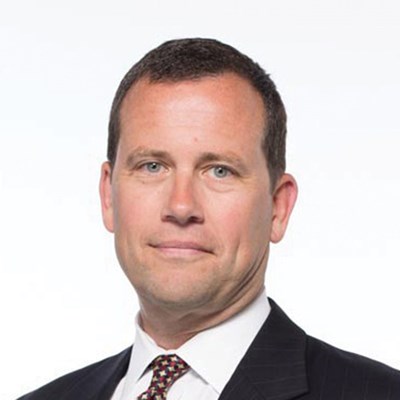 Mark Heckler
Executive VP, Commercial Banking
Fifth Third Bank
---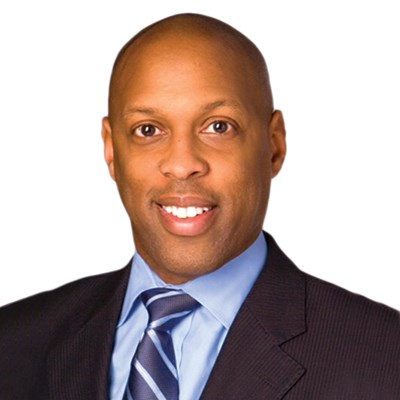 Robert Johnson
Managing Partner
The Solomon Group LLC
---
Robert Johnson is the Managing Partner of the Solomon Group, a social enterprise management consulting company and the co-founder of The Collective, a social impact business incubator that raises capital for social enterprises.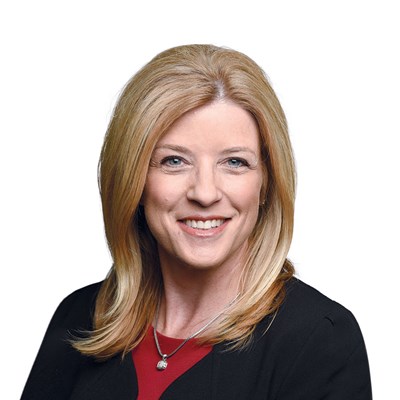 Stephanie Kline
Managing Director, Commercial Banking
BMO Harris
---
Stephanie is a managing director in BMO Harris Bank's middle-market banking group in Chicago, bringing more than 20 years' experience and management in corporate banking. She leads a local team of commercial banking experts with focus on building relationships with middle-market companies by providing financial solutions to increase enterprise value, fund business growth, manage cash flow and optimize working capital.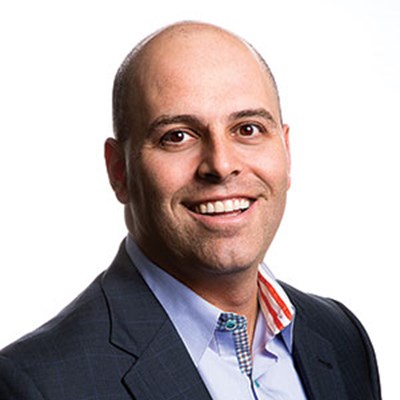 Lee M. Koury
Managing Partner
Smart Business
---
Lee is managing partner of Smart Business, a national events, media and marketing company founded in 1989, primarily responsible for expanding the company's Aspire deal-making conference throughout the U.S. He plays a key role in establishing corporate policies and developing long-term strategy and growth plans. Previously, he founded and chaired the Growth Group at national law firm Arter & Hadden LLP (now Tucker, Ellis & West), which focused on working with middle-market and high-growth technology companies.
Ryan Kraus
Managing Director
Aon
---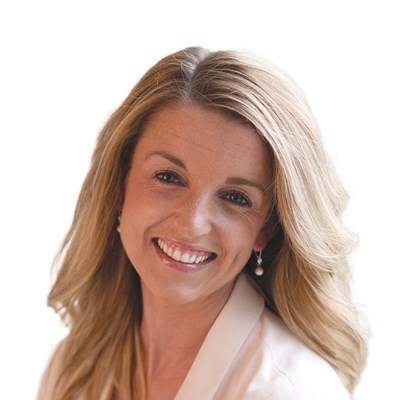 Kristi Kunz
Investment Management
Goldman, Sachs & Co. LLC
---
Kristi is a private wealth advisor in the Investment Management Division of Goldman Sachs & Co. She previously worked on mergers and acquisitions in the investment banking division of Mesirow Financial, providing valuation analyses and advisory services for middle-market business owners looking to sell their companies. She is a member of the firm's Disability Interest Forum, which supports local community organizations and raises awareness across the firm.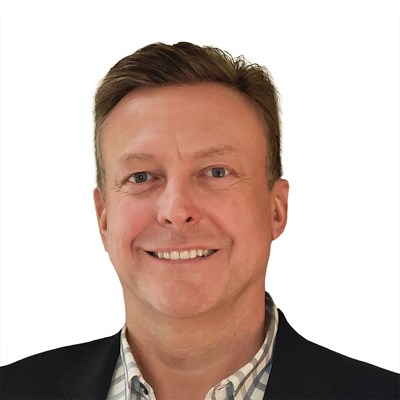 Len Lillard
Managing Director
Glaucon Capital Partners, L.L.C.
---
Len brings more than 30 years of experience working in finance and capital markets, including co-founding a private equity firm focused on investments in lower middle-market companies. He has originated and invested more than $1 billion of privately held senior subordinated debt and equity securities, managed teams of up to 30 employees and performed all aspects of the investment process, including sourcing, negotiating, structuring and financing transactions working for Merit Capital Partners, Banc One Capital Partners and The Prudential Capital Group.
Michelle Moore
Partner
Reed Smith
---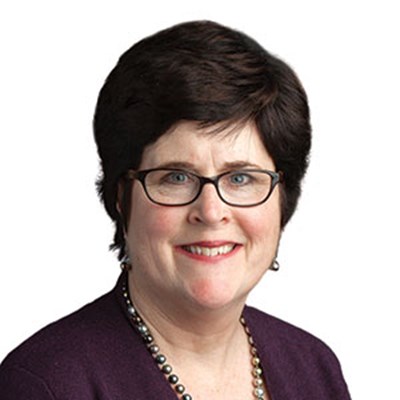 Maura O'Hara
Executive Director
Illinois Venture Capital Association
---
Since 2004, Maura has been executive director at the Illinois Venture Capital Association, which advocates for Midwest investors of private dollars into private companies. Previously she worked at Sears, Roebuck and Co. in corporate strategy, marketing and customer relationship management. She serves on the executive board of 1871, the advisory board of the Illinois Growth & Innovation Fund and as a judge for the Chicago Innovation Awards and mHUB''s Fourth Revolution Awards.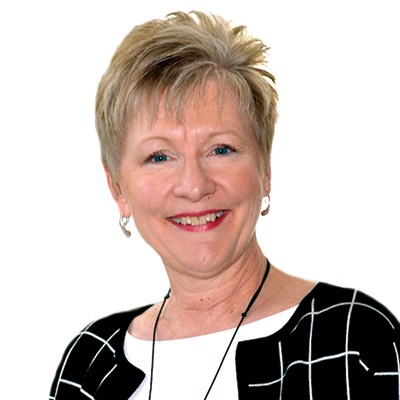 Diane Pearse
CEO
Hickory Farms, LLC
---
Diane is CEO and president of Hickory Farms LLC, a leading multichannel retailer of food gifts and specialty foods. She is leading a transformation of the company to reinvent the brand and become the best retailer in the food gifting space. Previously, she was COO and executive vice president of finance for Garrett Brands LLC, a privately held retailer of gourmet, handcrafted popcorn with over 40 locations globally.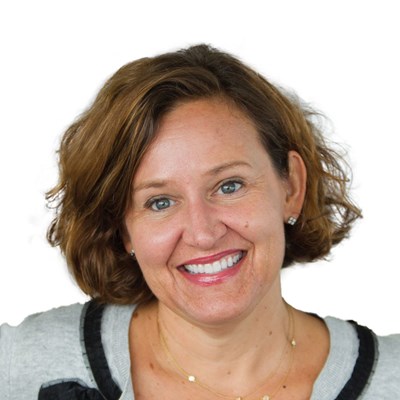 Linda Peddle
Director
RSM US LLP
---
Linda is director of Business Development of RSM US LLP in Chicago. With more than 25 years of experience servicing middle-market companies across manufacturing, distribution and business and professional service industries, she specializes in helping organizations identify, evaluate and address their business opportunities and challenges. By connecting companies with RSM resources, she successfully helps organizations to accelerate growth and profitability. She is responsible for sourcing audit, tax and consulting engagements including M&A diligence, QOE, cyber security, tax consulting, ERP selections and specialty tools.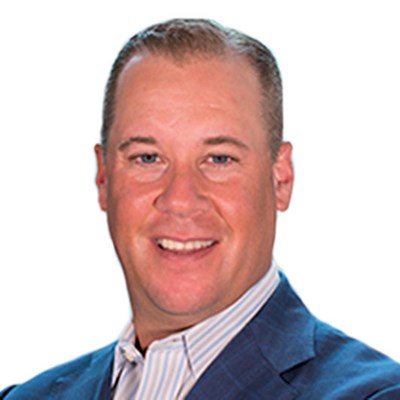 Jeff Piper
Managing Director
Svoboda Capital Partners LLC
---
Jeff joined Svoboda in 2004 and is responsible for evaluating potential investments, leading due diligence, executing transactions, fundraising and managing portfolio companies.  Jeff currently serves on the Boards of Cigar Accessories Holdings, Bully Pulpit Interactive and Sonoma Creamery, and was previously involved with Infinite Packaging Group, SWC Technology Partners, OPT Holdings (Optronics/Primos), The Glover Park Group, Nth Degree, and Coffee Bean International.  Previously, Jeff was an associate at Robert W. Baird & Co.
Russell Romanelli
Managing Partner
BKD
---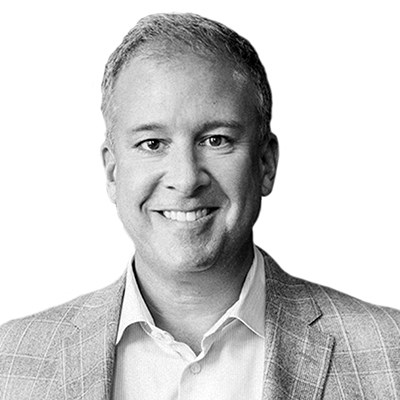 John Rowady
CEO
rEvolution
---
John is the Founder & President of rEvolution, a leading independent, fully integrated global sports marketing and media agency headquartered in Chicago, Ill. Rowady is a Hoosier B-School Alum whose advanced sports industry experience includes sales and leadership roles working with high-profile governing sports bodies and properties, such as NCAA, F1, FIFA World Cup, the Olympics and many more.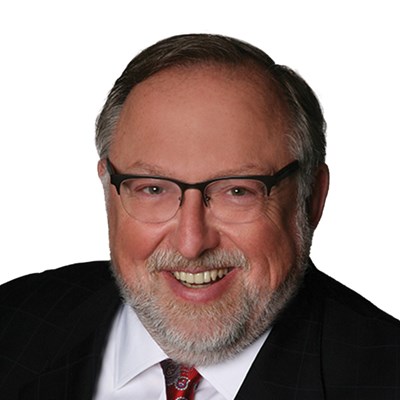 Ken Serwinski
Chairman
Prairie Capital Advisors
---
Kenneth co-founded Prairie Capital Advisors with Robert Gross in 1996 after the industry veterans recognized a universally underserved need for objective financial advisory consultation for closely held businesses. Today, he continues to grow Prairie Capital Advisors' reputation as the most widely respected firm of its kind, designing and implementing customized ownership transition strategies including private sales, management buyouts and Employee Stock Ownership Plans for businesses nationwide.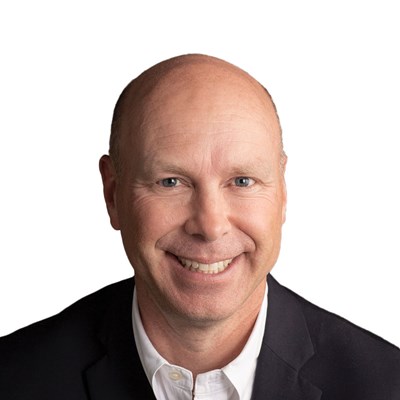 Tim Simonds
CEO
Merrick Pet Care
---
Tim is CEO of Merrick Pet Care Inc. He joined Merrick in 2016 with a proven track record of growing and leading organizations to improved performance. He served as vice president of marketing and president before assuming his current role in October 2018. A skilled general manager and innovative marketer, he is adept at brand strategy, customer experience and new product development.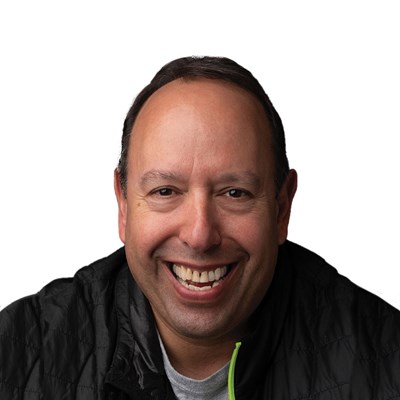 Stuart Sorkin
Former Owner, President & CEO
Affy Tapple
---
Stuart is past president and CEO of Affy Tapple LLC. He transformed the business into the largest wholesale caramel apple company in the U.S. and one of the largest food vendors in the Direct Response Television segment, and led the creation of an e-commerce storefront. He positioned the company for its sale in 2018.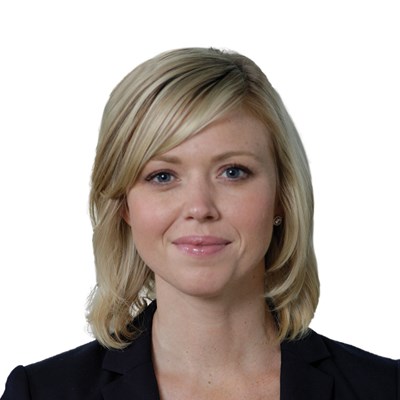 Teri Tadros
Director of Development
Frontenac
---
Teri is Director of Development at Frontenac, a Chicago-based private equity firm, and is responsible for coordinating the firm's professional outreach including the sourcing of transactions and CEO1ST executives.  Frontenac invests in lower middle market companies in the consumer, industrial, and services industries.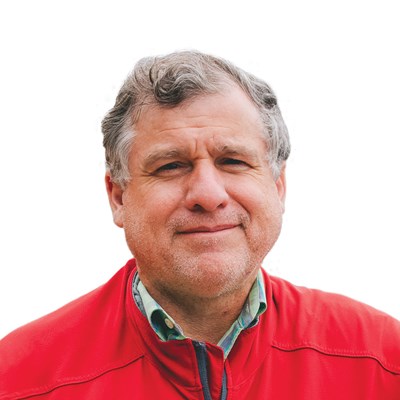 Mark Thomann
Managing Director
Spiral Sun Ventures
---
Mark is an entrepreneur dedicated to helping early stage companies and their management teams scale their businesses. The lack of seed capital available to early stage companies focused on better-for-you products inspired him to co-launch Spiral Sun Ventures. He also serves as CEO of Dormitus Brands, which acquires, redevelops and monetizes iconic dormant brands.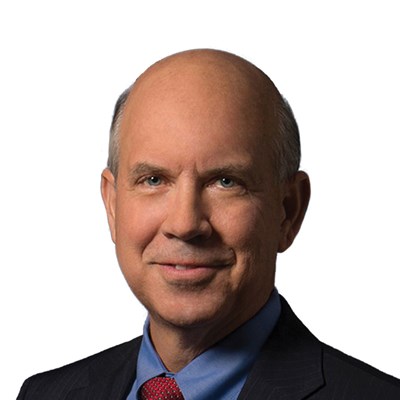 Mark A. Thomson, CPA
Managing Director
ORBA
---
Mark provides financial and business advisory services for a variety of industries, including manufacturers, distributors and service organizations. He provides guidance on audits, reviews and compilations, strategic management, income tax planning, litigation support and business advisory issues. He also has extensive experience with buy/sell situations and has helped clients plan for, and complete, their sales transactions.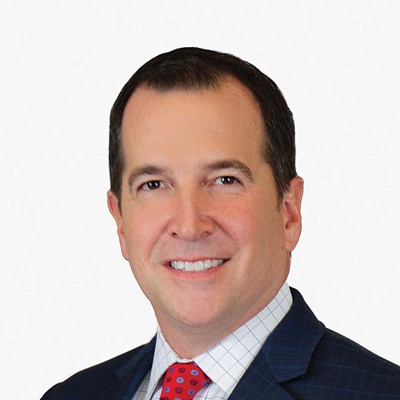 Roger Veome
Managing Director, Investments; Regional Executive
Alex Brown A Division of Raymond James
---
Roger manages the Chicago office of Alex. Brown and has over 20 years of experience working with families of significant wealth. As a Wealth Management Specialist, he focuses on the needs specific to business owners going through a liquidity event.  Strengths include presale planning, assembling your professional team, asset protection, investment management, family office services, philanthropy and building your legacy.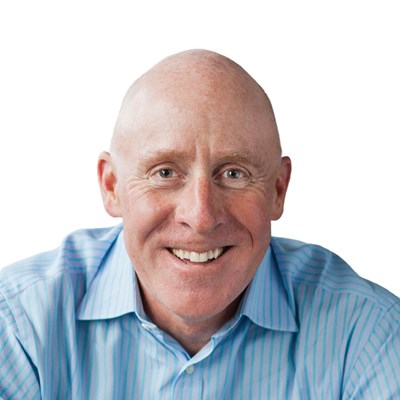 Dan Weinfurter
Director
Mentor Group Ltd.
---
Dan is a Director at Mentor Group UK. Mentor is a London-based global technology-enabled services firm that delivers solutions focused on improving sales productivity, leadership capability and revenue growth. Prior to Mentor Group, Dan was the Founder of GrowthPlay, an integrated sales effectiveness services business that grew rapidly to be ranked #22 on the 2017 Inc. 500 list of the fastest growing private companies. In Dan's 25 years as a serial entrepreneur, he has built three prior private equity-backed companies from start-up to considerable scale, including Parson Group, his first startup that landed #1 on the coveted Inc. 500 list. He started his career at General Electric, hired into their sales training program upon graduation from college, spending 8 years at GE in 4 different US cities. He is the author of Second Stage Entrepreneurship, Ten Proven Strategies to Drive Aggressive Growth (Macmillan/Palgrave, 2013). He has a BS and MBA from Marquette University, and from 2015-2017, Dan was an Adjunct Professor of Entrepreneurship and Innovation at Northwestern University's Kellogg School of Management.
Visit: www.mentorgroup.co.uk and www.danweinfurter.com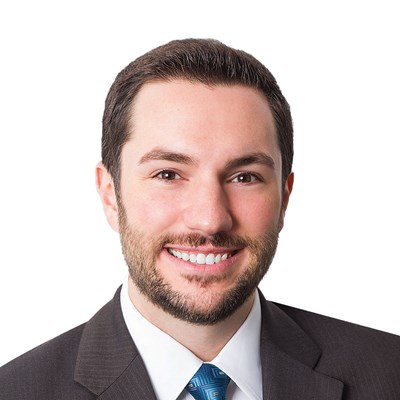 Michael Wilson
Partner
Locke Lord LLP
---
Michael represents private equity funds (including SBIC funds), banks, companies and entrepreneurs in M&A, debt finance and venture capital transactions in a wide variety of industries. He has substantial experience with technology, health care, energy, and food and beverage transactions. He also serves as an officer on the Executives' Club of Chicago Leadership Circle Advisory Board.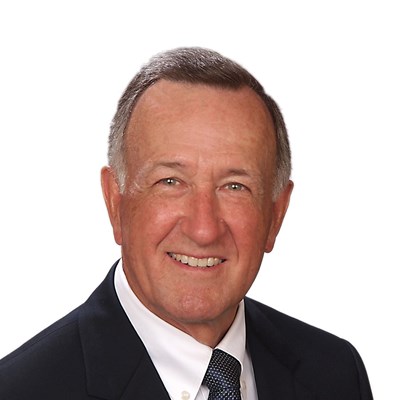 Warren Young
Chairman
Acme Industries
---
Warren is owner and chairman of ACME Industries Inc., a $75 million contract precision machining company selling critical components to major OEMs. He is also chairman of Automation Nth LLC, a national supplier of system integration and automation controls engineering services.  He has over 40 years of experience in Fortune500 and private companies that manufactured and sold precision industrial equipment.