Committee
Chairman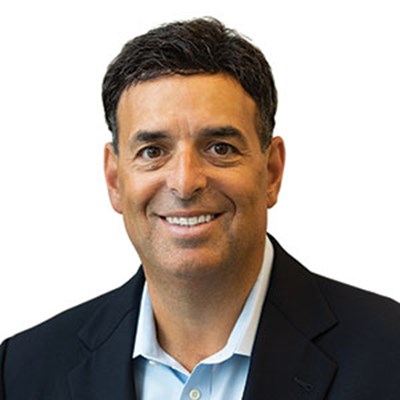 Fred Koury
President & CEO
Smart Business Network
---
Fred co-founded Smart Business Network in 1989 with a single publication in Cleveland, Ohio. In the years since, he has built the company into a leading multimedia and content marketing business providing print and digital marketing services to a national client base.
---
Host Committee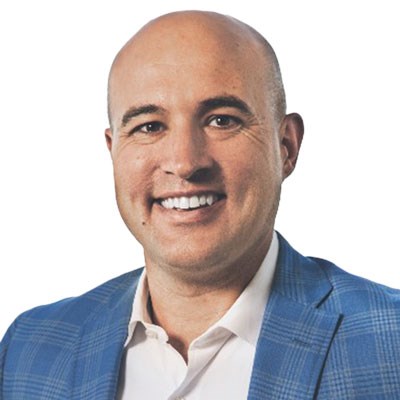 Ryan Beiser
Regional President & Commercial Bank Leader
PNC Bank
---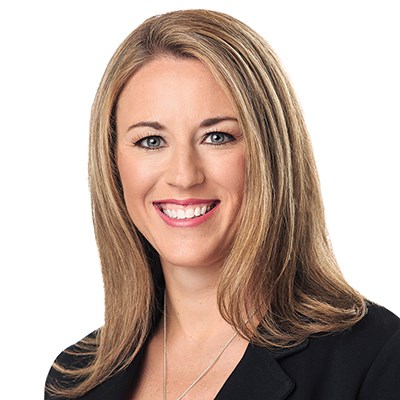 Elyse Blazevich
President & CEO
Colorado BioScience Association
---
As President & CEO of the Colorado BioScience Association (CBSA), Elyse Blazevich collaborates with CBSA's Board of Directors, team, partners, sponsors, and members to build a collaborative environment for health innovation. Elyse understands what it takes to lead a Colorado life sciences company from concept to commercialization.
Before joining CBSA, she co-founded Securisyn Medical and as COO and CFO, transitioned the company from a founder-led startup to a professionally led, commercial-stage medical device company. She remains a member of the Securisyn Medical Board.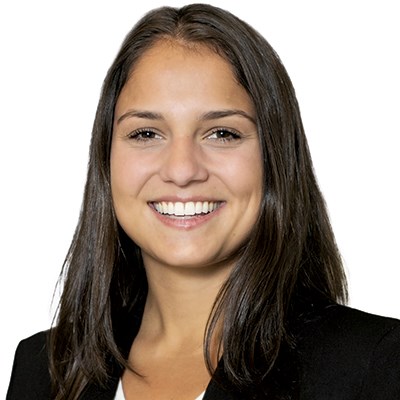 Megan Carr
Senior Associate, Investor Relations
Revelstoke Capital Partners
---
Megan Carr joined Revelstoke Capital Partners in 2022 as a Senior Associate, Investor Relations. Prior to joining Revelstoke, Megan was an Investment Associate at Crest Rock Partners in Denver, and prior to that, at Monomoy Capital Partners in New York City. Megan began her career as an Investment Banking Analyst at Credit Suisse.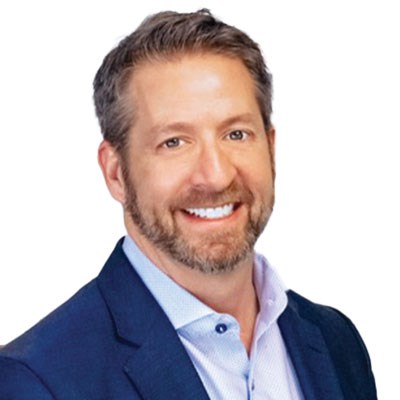 Ray Caruso
CEO
Lone Peak Dental Group
---
Ray has been in dentistry most of his adult life. He's held positions in the practice in clinical and business and he's worked in corporate roles as well. He was with Heartland Dental for 11 years finishing his tenure as regional director and was with DecisionOne Dental for five years as their COO. Ray's been with Lone Peak Dental Group as their CEO over the last 5 years. He's married to his wife, Brandy, for 20 years and has two daughters, Ava and Gia. They live in Highlands Ranch, CO. Ray enjoys working out, cycling and playing music in the band, Red Pinto Wagon.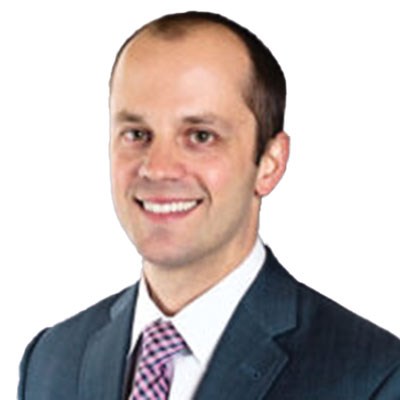 David Colarossi
Denver Market Lead
CMA Global
---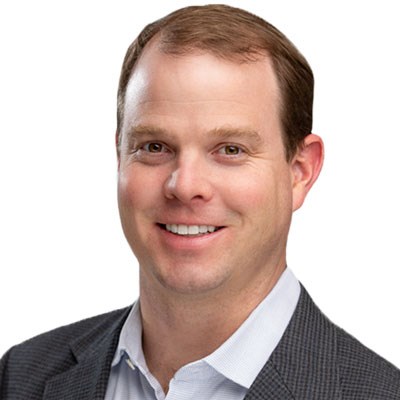 Eric Crawford
Managing Director
Platte River Equity
---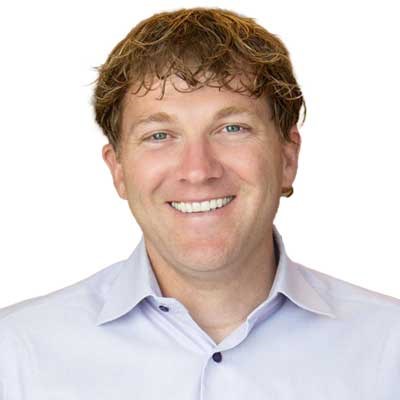 Ryan Crisman
Co-Founder & CTO
Umoja Biopharma
---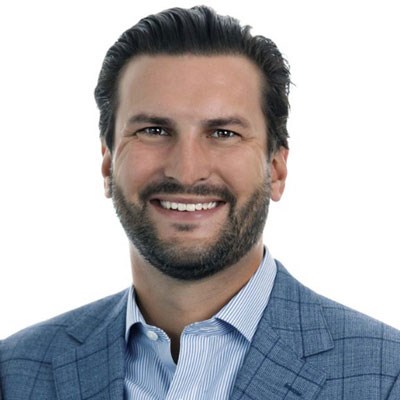 Brett Cunningham
Business Development Director
Eide Bailly
---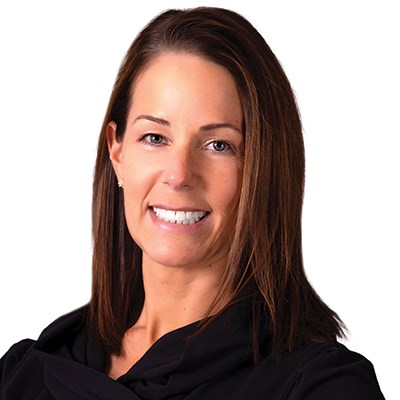 Julie Diamond
Global Partnership Manager
EOS Worldwide
---
Julie Diamond is the Global Partnership Manager at EOS Worldwide. EOS®, the Entrepreneurial Operating System, is a complete set of simple concepts and practical tools that have helped thousands of entrepreneurs get what they want from their businesses. Julie helps partner organizations create opportunities for their memberships, clients, and constituents to experience EOS as a trusted partner and business resource.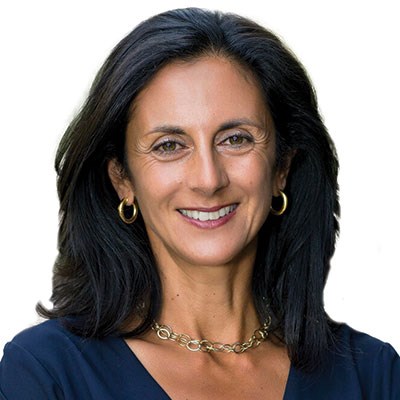 Michelle Eidson
Principal, Head of Business Development
Crest Rock Partners
---
Michelle Eidson is Principal and Head of Business Development for Crest Rock Partners where she is responsible for devising the firm's investment sourcing strategy and leading its execution. Michelle held leadership roles in private equity business development for nearly a decade prior to joining Crest Rock, when the role was still nascent in the industry. Earlier in her career, she held positions in investment banking, corporate development and consulting.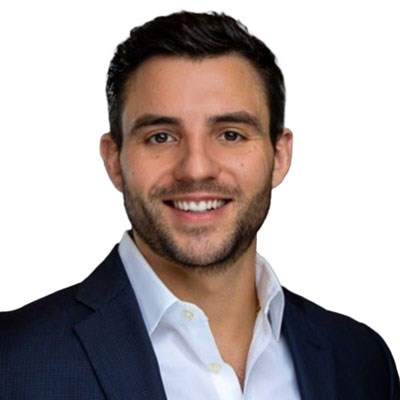 Tiby Erdely
Founding Partner
KEY Investment Partners
---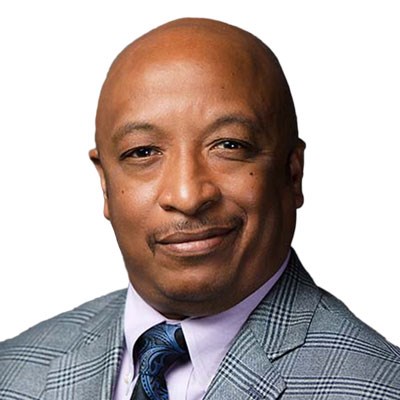 Malcolm Evans
Colorado Managing Director
Wintrust Bank
---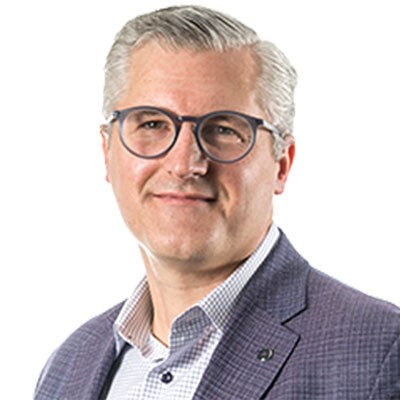 Adam Fiedor
Managing Director
GLC Advisors & Co., LLC
---
Adam Fiedor is a Managing Director with GLC Advisors & Co., LLC, an independent investment banking firm focused on senior-level expertise and objective guidance. With over twenty years of investment banking experience, Adam is a strategic advisor to entrepreneurs and board of directors with a demonstrated history of creating value to stakeholders across a number of industries.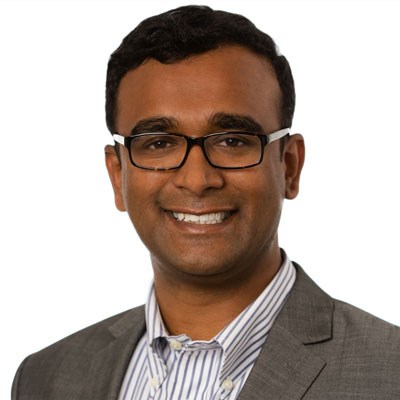 John Francis
Founding Partner
Stout Street Capital
---
Zach Frisch
Founder & Principal
Raindrop Partners
---
Zach Frisch is a serial entrepreneur. Zach started his first company when he was seven years old. After college, Zach worked on Wall St. and then moved back to Colorado to work for Trammell Crow developing and acquiring real estate in Colorado and California. In 2000 the Brazilian government privatized the telecom industry and Zach moved there to work a $2.5B startup and helped build the largest telecom company in Latin America in less than one year deploying all wireless technology.
In 2006 Zach started a company called Raindrop Partners to invest in environmentally sustainable growth operating companies and real estate. Since forming Raindrop Partners, Zach has founded and acquired several companies. Zach currently has investments with multiple entrepreneurs, real estate partners, and operating companies.
Tim Gibbar
CEO & Co-Founder
Nwestco, LLC
---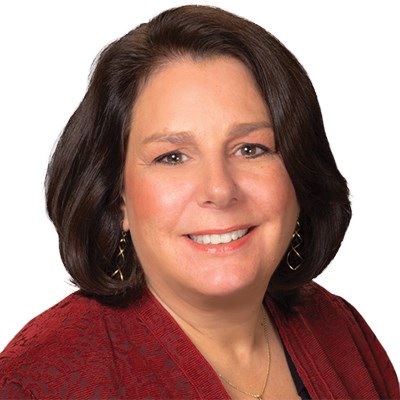 Beverly Gibson
Certified Business Performance Advisor
Insperity
---
For the past 22 years Beverly Gibson has been one of the leading Business Performance Advisors at Insperity, helping companies implement HR and business performance solutions. As a CBPA, Bev acts as a key business consultant to her clients. During her tenure with Insperity, she has been a perennial member of the Insperity Chairman's Club and attained the level of the eleven-million-dollar club.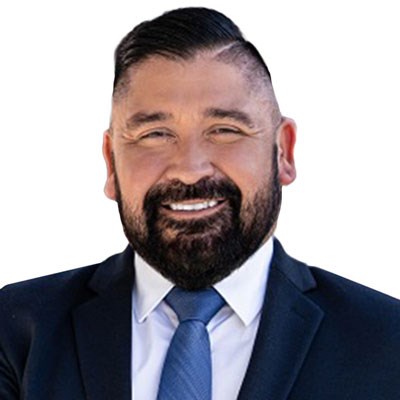 Ray Gonzales
President; EVP
Metro Denver EDC; Denver Metro Chamber of Commerce
---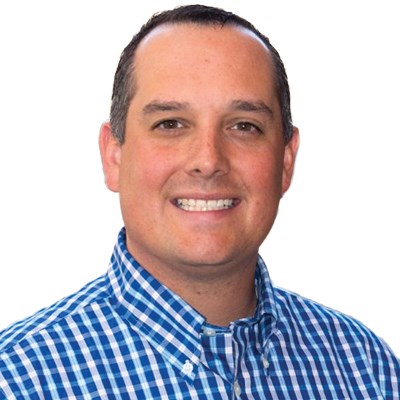 George Helock
Managing Director
LCG Advisors
---
George Helock is a managing director for LCG Advisors and responsible for the firm's western expansion across all service lines. Prior to joining LCG, he opened a Denver office and served as market president for accounting advisory firm, responsible for day-to-day operations, client management and delivery, talent, and business development. He began his career at Deloitte within the audit and advisory practice.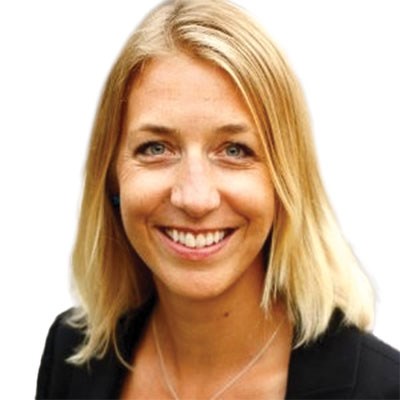 Carolina Hensley
Principal
Progress Equity Partners
---
Carolina Hensley has spent almost her entire career focused on investing in family-owned and founder-driven businesses. She has experience along the entire capital structure, from a brief stint as a commercial lender, a few years as a mezzanine debt lender, and for the past 12 years she has been with Progress Equity Partners, an independent private-equity firm in Denver. Being involved in the deal process from sourcing to portfolio management and the eventual exit, she really enjoys meeting entrepreneurs and working alongside them and their teams as they plan and execute on their strategic vision.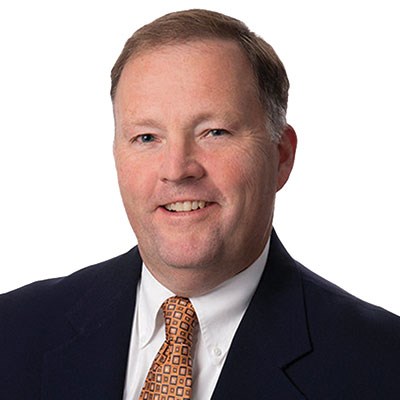 Darren Hensley
Shareholder
Polsinelli
---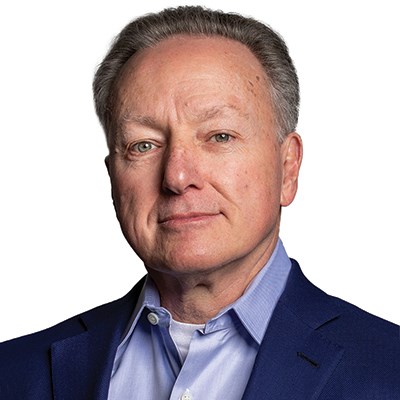 Byron Hewett
Board Director, Mentor, Advisor
General Inception
---
Byron Hewett is a long time Diagnostics/Life Science Tools Executive. A 4 time CEO, he has sold two companies and merged another. He currently serves as a Board Member for Nomic, HepQuant, Darwin Bio and the Colorado BioSciences Association as well as a fractional CEO with General Inception.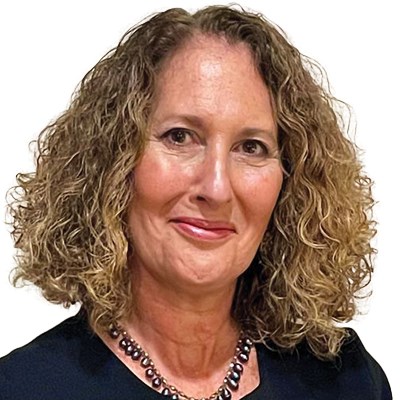 Lisa Kislak
CMO
Chief Outsiders
---
Lisa Kislak is a fractional CMO with Chief Outsiders, an executive as a service company recognized as a top private company by Inc. 5000 for the past nine years. She is a growth expert having worked across a variety of B2B and B2C industries including private equity, family owned, public and startup companies. She also has her Level 1 Sommelier Certification.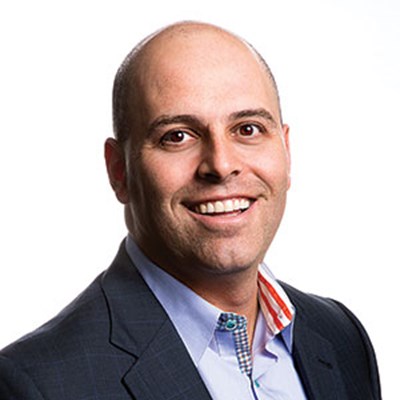 Lee M. Koury
Managing Partner
Smart Business Network Inc.
---
Lee is managing partner of Smart Business Network Inc., a national events, media and marketing company founded in 1989, primarily responsible for expanding the company's Aspire deal-making conference throughout the U.S. He plays a key role in establishing corporate policies and developing long-term strategy and growth plans. Previously, he founded and chaired the Growth Group at national law firm Arter & Hadden LLP (now Tucker, Ellis & West), which focused on working with middle-market and high-growth technology companies.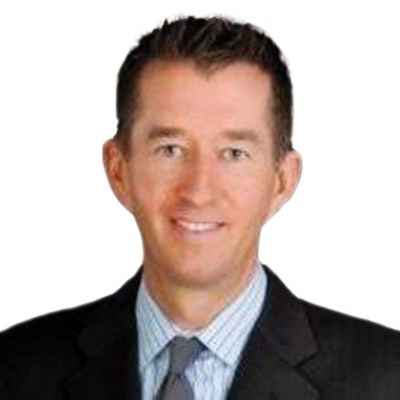 Peter Landgraff
Chief Investment Officer
DCI Capital
---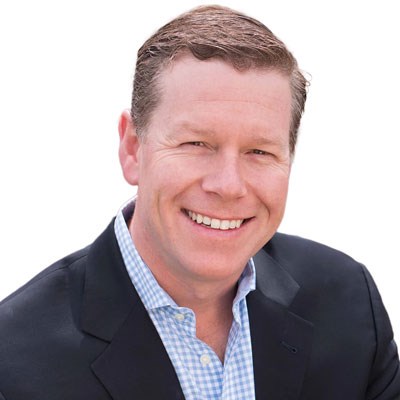 Stew Lawrence
CEO
CleanWell
---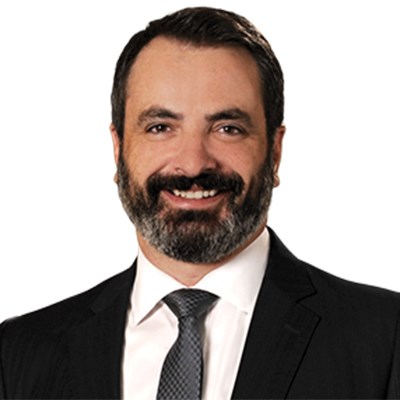 Steve Levine
Equity Partner
Husch Blackwell LLP
---
Steve Levine is a corporate/M&A partner at Husch Blackwell. He excels in bringing innovative, cost-effective answers to the various challenges that his clients face, and he is especially passionate about working with new industries or industry disruptors. Since 2009, his major industry focus has been on the burgeoning cannabis industry, where he advises on mergers and acquisitions, corporate structuring, debt and equity financing, governance, and securities compliance across the nation.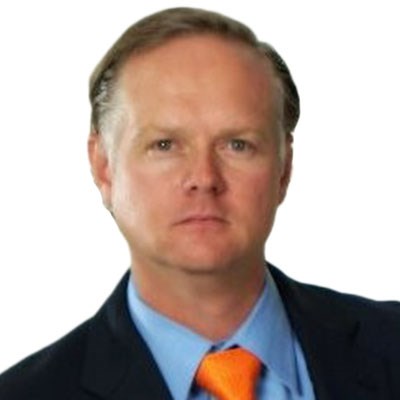 Blair Linville
Chairman & CEO, Tectonic, an insight2action technology services company
Managing Director, Linville Partners
---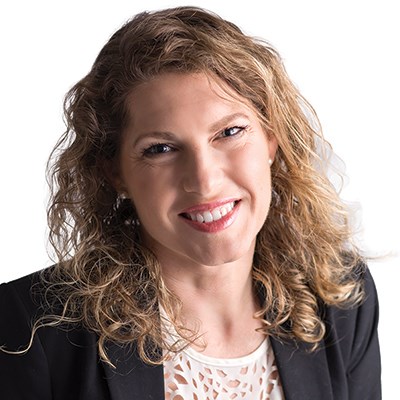 Stephanie Loughner
Business Section Partner, Employment Group Chair
Moye White LLP
---
Stephanie Loughner is a thought-leader in the Business Section of Moye White LLP which is a leading and premier mid-size law firm based in Denver with a rich history of entrepreneurship and deal making.  Along with her colleagues, she works with clients through growth, preparation and sale along and with the firm's strong base of venture capital and private equity clients in acquisitions and dispositions.  Stephanie is also a resident expert in employment and compliance matters and regularly supports firm clients through onboarding, offboarding, executive compensation, IP agreements, policies and procedures. Stephanie works to identify the needs, the culture and the business aspirations of the client to create workable strategies for the employees that drive the forces before and after the deal making.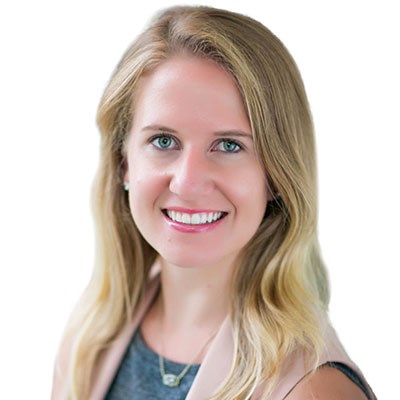 Brittany Martin
Director, Sourcing & Operations
Graham Partners
---
Brittany Martin is an investment professional and operating specialist at Graham Partners, a Philadelphia-based private equity firm. Graham Partners invests in high growth advanced manufacturing & industrial tech businesses. Brittany has a specific passion for working with management teams to drive topline growth.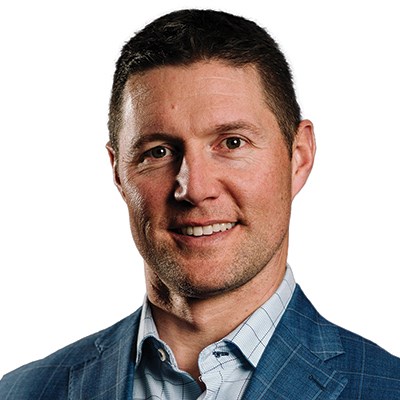 Brian Martorella
Managing Director for Middle Marketing Banking
Community Banks of Colorado
---
Brian joined Community Banks of Colorado in 2013, and brings over 25 years in Investment Banking, Commercial Banking and Public Finance experience. Brian leads a team of experienced professionals, dedicated to providing an exceptional level of personal attention by delivering customized banking solutions for Colorado's middle market companies.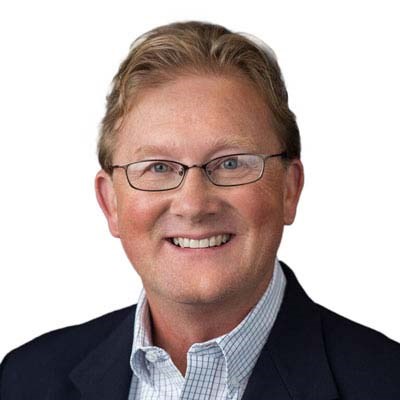 Eric Mattson
Partner
Excellere Partners
---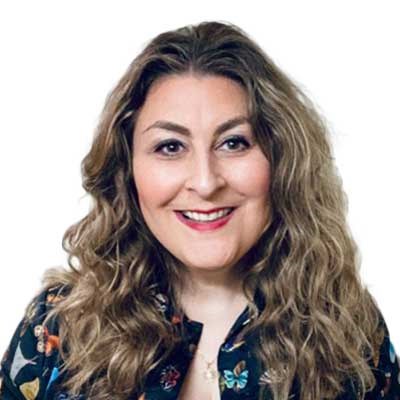 Stephanie Misar
Global Partnership Director
EOS Worldwide
---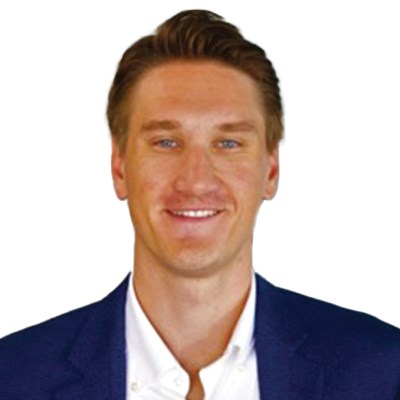 Bobby Motch
Head of Sponsor Coverage
Class VI Partners
---
As head of Sponsor Coverage, Bobby is responsible for managing financial and strategic sponsor engagement, developing sponsor-related content, and assisting with business development engagements. Prior to his role as Head of Sponsor Coverage, Bobby was responsible for executing and closing transactions and supporting Class VI clients through financial analysis, modeling, market outreach, industry research, and valuations.
---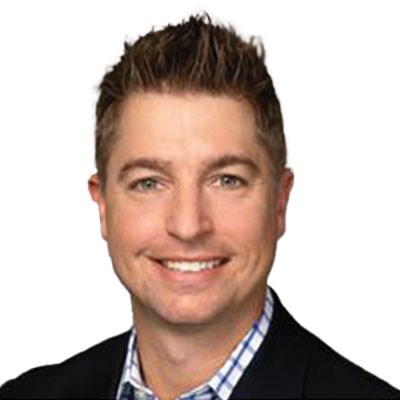 Nate Palmer
Managing Director
CIBC Bank
---
Rich Pearson
Regional Vice President
Vistage
---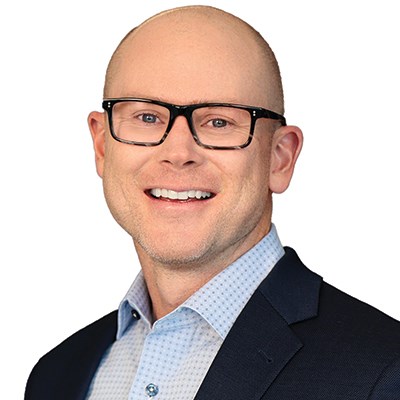 Aaron Polack
Head of Business Development
Lion Equity Partners
---
Aaron leads the investment origination efforts for Lion Equity Partners, including deal sourcing and evaluation, marketing, and add-on acquisition initiatives for portfolio companies.

Aaron also serves on the Global Board of Directors for the Association for Corporate Growth, where he leads programming for Corporate Development and Corporate Strategy professionals. He has developed and Chaired numerous events including the national Strategic Acquirer Summit and the Corporate Development Summit at the Rocky Mountain Corporate Growth Conference.

Prior to joining Lion Equity, Aaron was an Investment Banking Analyst for J.P. Morgan. At J.P. Morgan, he was responsible for financial valuation and analysis, due diligence, and evaluating M&A opportunities for mid-corporate companies in the Rocky Mountain region.

Aaron started his career in the Asset Management Group at PNC Bank. At PNC, Aaron was actively involved in all aspects of Asset Management and Capital Markets trading activity for the bank.

Aaron graduated cum laude with a BA in Economics from Allegheny College. He was also honored as a Verizon/CoSIDA Academic All-American in Football.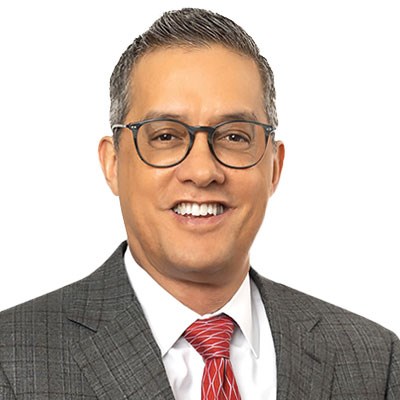 Gregory Ramos
Partner
Armstrong Teasdale LLP
---
Gregory "Greg" Ramos has more than 25 years of experience helping companies large and small execute on their strategic vision through mergers and acquisitions, strategic business transactions, corporate reorganization and succession planning. Greg has closed more than 90 M&A transactions in that time, with an aggregate value exceeding $13 billion, and numerous private offerings aggregating hundreds of millions of dollars.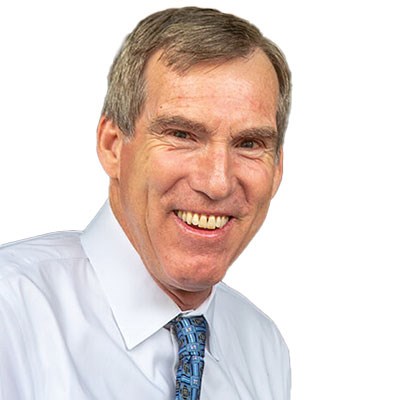 Doug Robinson
Managing Partner
Dry Fly Capital
---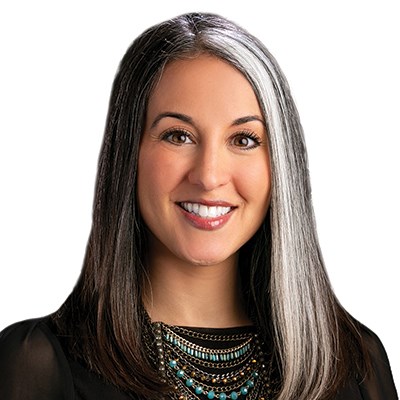 Rebekah Schaapveld
Producer
Lockton
---
Jenna Schlageter
Director
Bow River Capital
---
Jenna Schlageter is a Director on Bow River Capital's Private Equity team where she is responsible for deal origination and sourcing strategies. Prior to joining Bow River Capital, Jenna spent 14 years in various banking roles. She was a middle market Relationship Manager at BMO Harris Bank, providing financing solutions to closely held businesses, including working capital, lines of credit, acquisition financing, recapitalizations and equipment financing. Previously, she managed relationships at National Bank Holdings, a Denver-based lower middle market cash flow lender. There, she focused on growth capital, leveraged buyouts, recapitalizations and syndications for private equity firms throughout the United States. Jenna holds a B.S. from Miami University in Oxford, Ohio.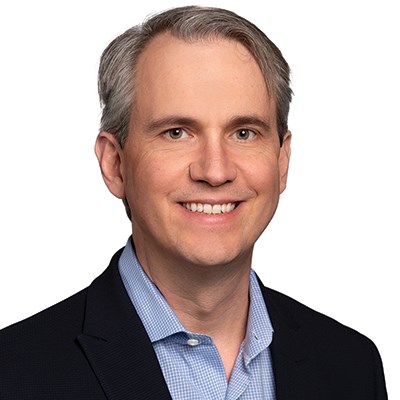 Mark Spiecker
President
STAQ Pharma
---
Mark Spiecker is President of STAQ Pharma, a 503B Outsourcing Facility in Columbus, OH and Denver, Colorado that will provide sterile injectable compounded medications to hospitals across the country. Prior to joining STAQ, Marks's career spanned a number of strategy and leadership roles. In each role Mark utilized his passion for business development, process improvement and innovative operations to successfully guide complex organizations through significant change.
Mark is the former CEO of Sharklet Technologies, Inc. a medical device firm that developed a texture inspired by Sharkskin to control bacteria on surfaces. Mark exited Sharklet to a Bioscience group out of China, providing significant returns to shareholders. Mark is an active community leader, currently serving as a Chair and Board Member of the Denver Metro Chamber of Commerce, a Trustee at the Denver Museum of Nature and Science. Prior to 2019, Mark served as Chair of the Board of the Colorado Biosciences Association.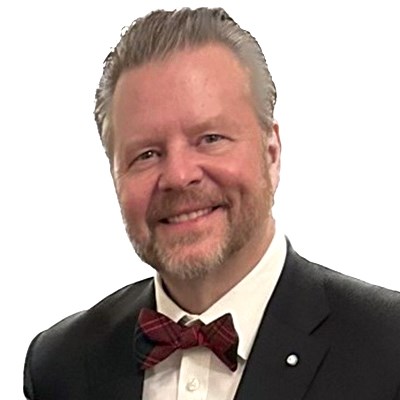 Robert Stevens
President and Managing Director
Somerset Capital
---
Founder of a private capital firm that employs industry-specific skillsets to make strategic investments in distressed and turnaround situations and merger and direct investments in private and pre-public companies.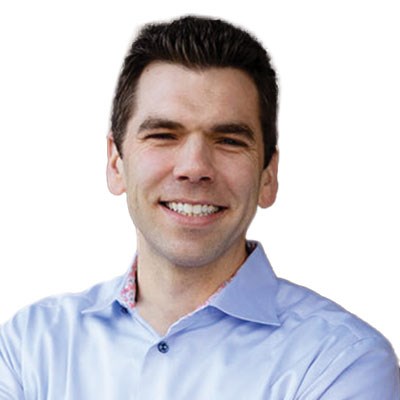 Bo Sutton
Partner
Liftout Capital
---
Bo Sutton is a Co-Founder and Partner of Liftout Capital and has nearly 15 years of private investing experience. Prior to co-founding Liftout Capital, Mr. Sutton was a Director at Bow River Capital where he led acquisition and sale transactions focused on Business and Industrial Services. He served on numerous boards and was Chairman of Ocean Tomo.

Prior to Bow River, Mr. Sutton worked as a private equity real estate investor, investing in distressed real estate debt at Platform Ventures and agricultural real estate at Resource Land Holdings.

Mr. Sutton currently serves on the Board of Directors for the Young Americans Center for Financial Education.

Mr. Sutton earned an MBA with an emphasis in Finance and a BS in International Business, both from the University of Colorado. Mr. Sutton is a CFA Charterholder.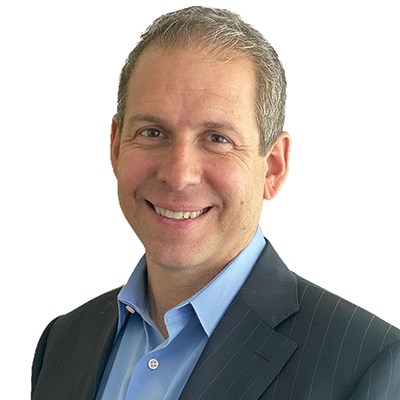 Craig Thomas
Managing Director, Chief Marketing Officer
Brightstar Capital Partners
---
Craig Thomas is a Managing Director and the Chief Marketing Officer at Brightstar Capital Partners. Craig focuses on creating and accelerating the firm's marketing strategy. He also works directly with Brightstar's portfolio companies, helping them optimize their internal and external marketing strategies and processes to improve performance.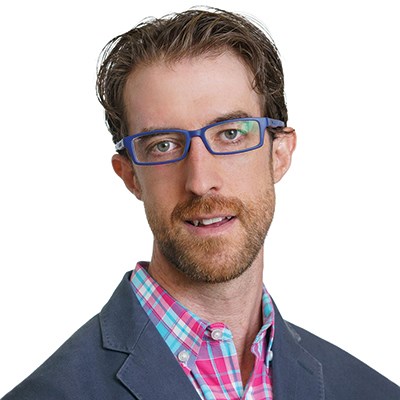 Nick Traggis
Principal
Boulder Technology Advisors
---
Mr. Traggis is a serial entrepreneur with an emphasis on industrial manufacturing and technology development. He most recently served as the CEO of Lightdeck Diagnostics, where he negotiated the successful sale of the company to Heska. He currently works as an advisor to private companies and investment groups focused on M&A, technology transfer, due diligence, and licensing. He also serves as an Entrepreneur in Residence at Boulder Ventures.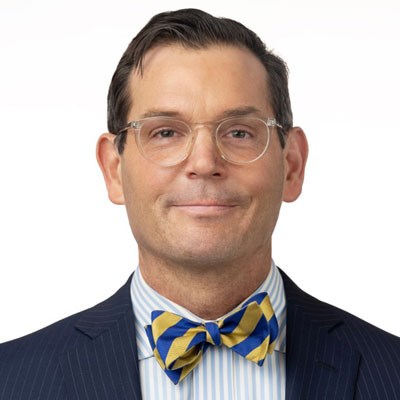 Lyle Wallace
Member
Sherman & Howard
---
Lyle Wallace has more than 20 years of experience counseling corporations and private equity clients through acquisitions, dispositions, and mergers, both domestic and international. He has represented clients in more than two hundred transactions during his career and has developed a reputation not only as a talented legal practitioner, but also a practical problem-solver.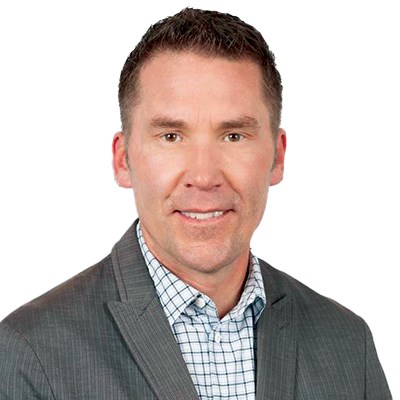 Chris Walters
Senior Vice President
IMA
---
Chris joined IMA, the 2nd largest privately held insurance brokerage in the US, in 2012. Chris is a seasoned insurance professional with over 15 years of diverse technical expertise. He is responsible for coordinating and deploying IMA's unique and extensive employee owned resources to meet and exceed the risk management expectations of his clients, and more than anything enjoys connecting the right people at the right time in mutually beneficial relationship.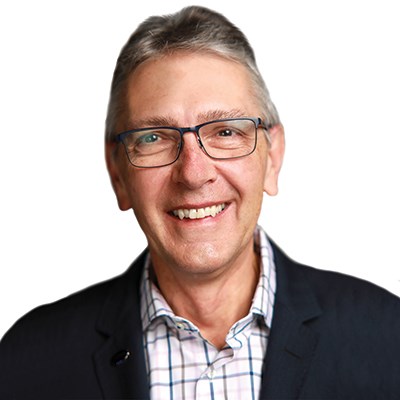 Rex Wiederspahn
Chair
Vistage
---
Rex serves as a Vistage Master Chair and CEO Coach in Denver. He is a 3rd generation native Coloradoan with an extensive 35+ year career of building businesses since starting his first company at 21. Today Rex chairs seven Vistage groups made up of 140 CEOs, business owners and business leaders from diverse industries in Colorado. He's been recognized multiple times with the Vistage Chair Excellence Award, STAR Award and ranks in the top 10 nationally.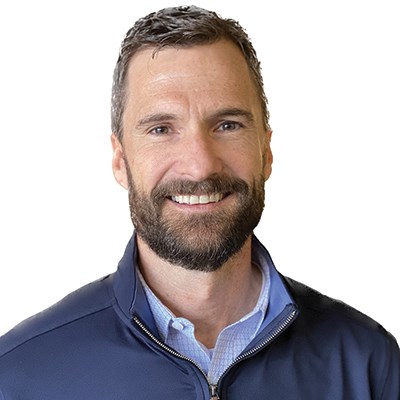 Douglas Zucker
Managing Partner
Waypoint Acqiusitions
---
Doug Zucker is a co-founder and Managing Partner of Waypoint Acquisitions, an investment group focused on majority investments in family-owned and founder-led businesses. Waypoint's principals and investors are current and former operators of privately held and long-standing family businesses. Doug has over 25 years of operating and advisory experience, helping companies scale through various stages of growth.