Committee
Chairman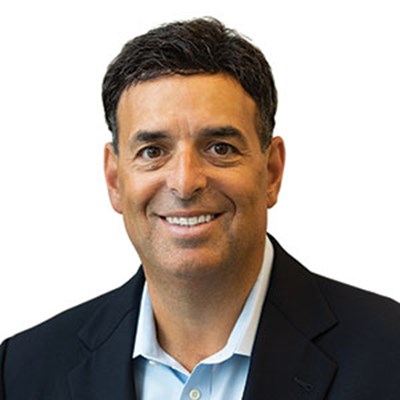 Fred Koury
President & CEO
Smart Business Network
---
Fred co-founded Smart Business Network in 1989 with a single publication in Cleveland, Ohio. In the years since, he has built the company into a leading multimedia and content marketing business providing print and digital marketing services to a national client base.
---
Host Committee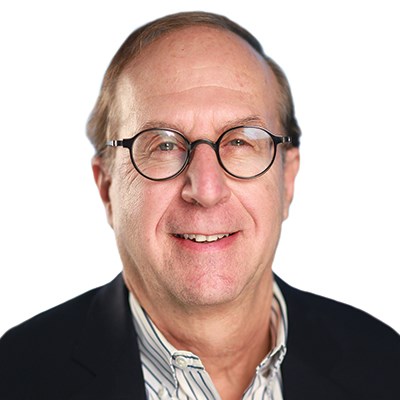 David Alden
Vistage Group Chair
Vistage Michigan
---
Dave spent the majority of his career in leadership positions at Ford Motor Company, including President of Southeast Asia & Japan and Vice President, Marketing, Sales & Service for Asia Pacific & Africa. He attributes his career progression to his lifelong learning ethic and growth mindset. After his 32 year career at Ford, Dave decided to challenge himself by taking a role in a startup operation as the head of the commercial efforts of CHEP Automotive Solutions in the Americas. Presently, Dave is a Vistage Chair for two groups of mid-market CEO/Business owners in Southeast Michigan. He works with members to build cultures of employee accountability and engagement. Dave's approach to professional development combines the personal and professional to create meaningful change with his leaders. He balances his professional life by spending time with his wife, four children, and as an avid golfer and car aficionado.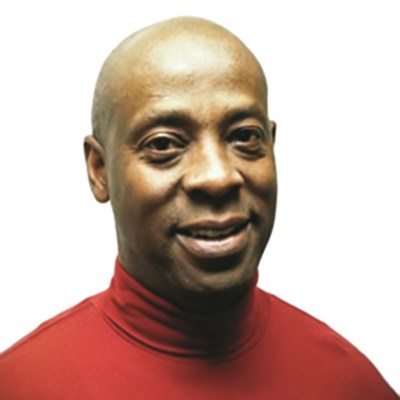 Lemuel Amen
Chairman
Altius Manufacturing Group, LLC
---
Lem is chairman of Altius Manufacturing Group LLC, a private equity firm focused on niche value creation opportunities with technical companies in global sustainable growth mid-markets. Most recently, he served as chairman and CEO of Viking Engineering & Development Inc., a portfolio company of AMG. Lem's 30 years of experience range across aerospace, energy and utilities, information technology and business process outsourcing, and diversified technology and manufacturing.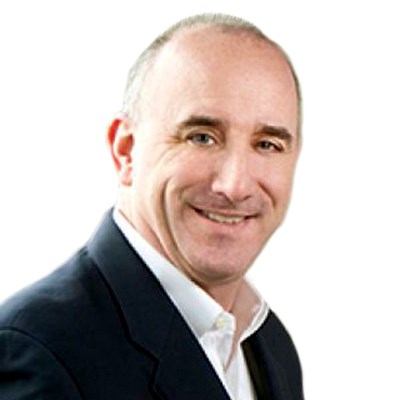 Jeff Barry
Partner
Plymouth Growth Partners
---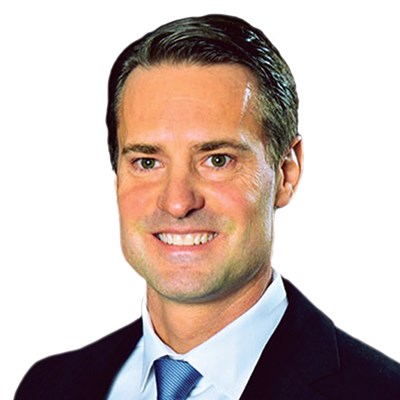 Jason Bierkle
President
DivDat
---
Jason joined DivDat in 1989 and in 2007 was named president. He has led the company's efforts to embracing new technologies to expand customer billing and payment services to include point of sale, interactive voice response, web-based, kiosk and mobile app payments. In 2006, Mr. he led a team that identified, developed and marketed the industry's first complete receivables management system, CashLINC™. This comprehensive suite of customer contact and response services for account receivables communications allowed DivDat's clients to streamline their financial processes and vendor management requirements.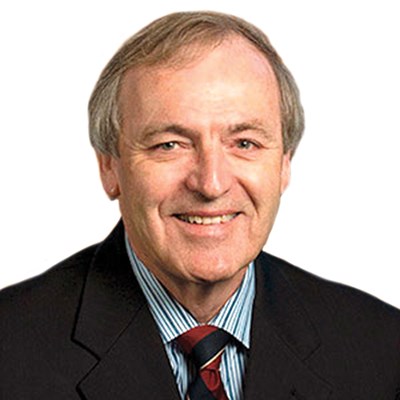 David Brophy
Professor of Finance, Ross School of Business
University of Michigan
---
David Brophy is director of the Office for the Study of Private Equity Finance and a professor of finance at University of Michigan's Ross School of Business. His research focuses on pricing of private equity and initial public offerings of common stock and characteristics of the venture capital market. He was the principal investigator on "Prospects for Small Business and Entrepreneurship in the 21st Century," a White House Conference on Small Business, and directs The Midwest Growth Capital Symposium.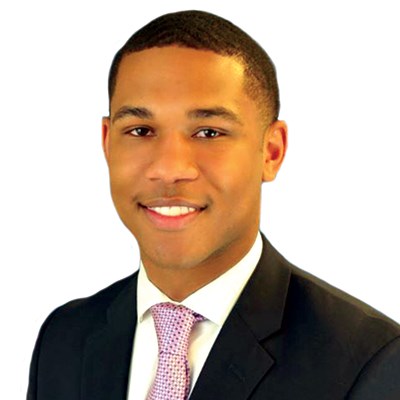 Brandon Carnegie
Senior Associate
CBRE
---
Brandon Carnegie is a Senior Associate working within the Advisory & Transaction Services group for CBRE in Detroit, Michigan. He specializes in providing Tenant Representation across various sectors and strategic real estate solutions for Landlords & Developers. Brandon has participated in over (7.9) million square feet of sale and lease transactions since 2015 on a local, national and global basis.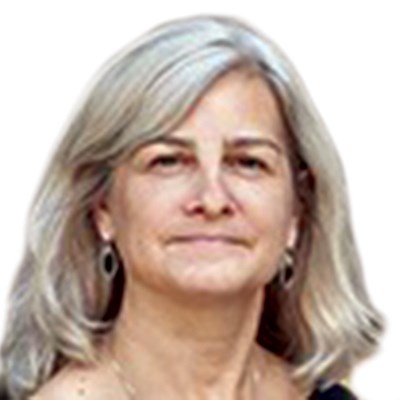 MJ Cartwright
CEO
Matterhorn by Court Innovations
---
Mary "MJ" Cartwright is CEO of Court Innovations. She has led the strategy and built the team to take the Matterhorn online dispute resolution platform from an academic idea in 2014 to a platform in use by over 60 locations in 10 US states in 2019.
She has applied her engineering and business education, her leadership and relationship-building skills in manufacturing, health care and dispute resolution. Cartwright participates in several court industry task forces and initiatives and speaks at conferences and workshops nationally and internationally on ODR initiatives.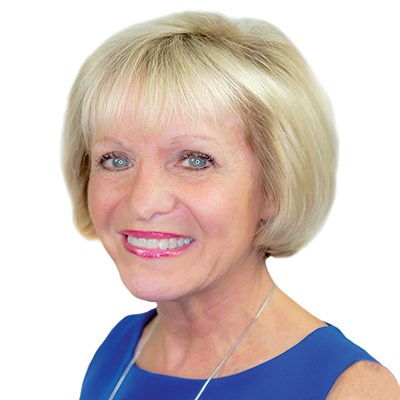 Carolyn Cassin
Co-Founder and General Partner
BELLE Michigan Impact Fund
---
Ms. Cassin is the co-founder & General Partner of BELLE Michigan Impact Fund. BELLE Michigan Impact Fund is Ms. Cassin's second venture fund. BELLE provides much needed start-up capital to women owned businesses throughout the US. Her first fund, Belle Michigan Fund, started in 2012 was Michigan's first venture fund to invest in women owned businesses and seek women as investors.
Ms. Cassin was a nationally recognized healthcare executive and turnaround specialist for almost 30 years in the hospice industry. She has led hospice companies in both the non-profit and for profit sectors. From 1988-98 she led and created Hospice of Michigan by merging 17 hospices into one company. She retired debt and maintained profitability throughout her tenure, growing the company to over $50 million in revenues and 1,000 employees, with seventeen sites which ultimately earned Hospice of Michigan "Best Managed Non Profit" award by Crain's Detroit. In 1998 she was recruited to VistaCare, a venture capital backed for profit national hospice company, based in Phoenix, Arizona. As VistaCare's leader, Ms. Cassin purchased hospices throughout the US & started others in critical markets ultimately merging all 48 sites into one company. She built the company from $3 million in revenues to over $200 million with positive EBITDA. VistaCare became a publicly traded company in 2005 and sold in 2009. Ms. Cassin has received numerous national awards from the first National Hospice Organization's Heart of Hospice Award, to the Founders Award from that same organization. She has served as President of the National Hospice and Palliative Care Organization and chaired its Board. She is now based in Detroit and serves as President & CEO of Michigan Women Forward, an organization that promotes social justice for women through access to capital, developing the next generation of young women leaders & addressing issues that disproportionally affect women. Most recently she was named one of the 100 Most Influential Women in Michigan.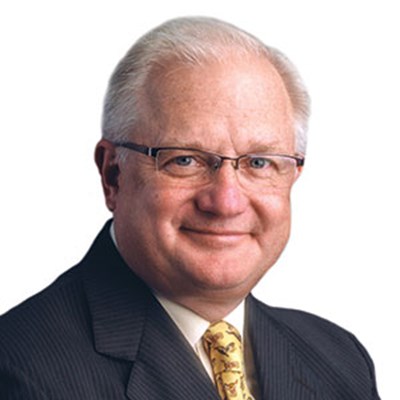 Harry Cendrowski
Managing Director
Cendrowski Corporate Advisors
---
Harry is a founding member of Cendrowski Corporate Advisors and a licensed CPA in Michigan, Illinois and Florida. He is a veteran of the private equity and venture capital industries as an investor, founder and advisor to several funds. He has served as an expert witness in numerous disputes, as court-appointed receiver for multimillion dollar estates and as the accountant to the trustee in high-profile bankruptcy cases.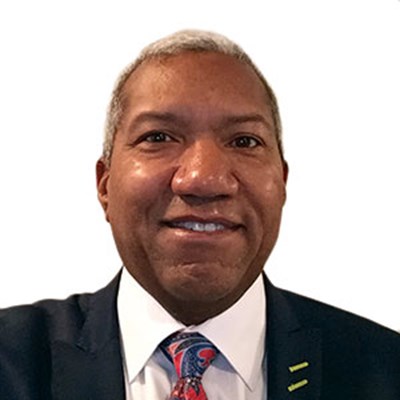 David Costa
Portfolio Company Manager
Windsor Industrial Services
---
David Costa is president of Windsor Industrial, where he manages several metal fabrication equipment builders and contract manufacturing concerns, one of which also provides structural steel to commercial and residential construction projects. On a more limited basis, he practices law, exclusively assisting clients with domestic and international public and private M&A transactions, joint ventures, private equity, and corporate finance matters.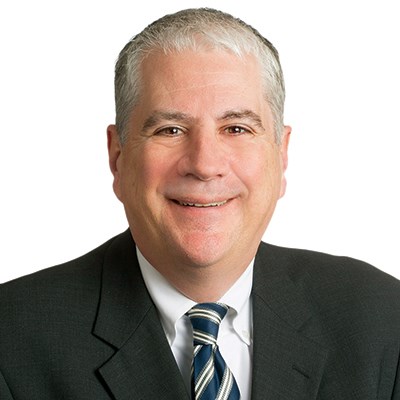 Dennis Cowan
Partner; Co-Leader of the Transactional Law Practice Group
Plunkett Cooney
---
Dennis G. Cowan is a partner in Plunkett Cooney's Bloomfield Hills office. He serves as co-leader of the Business Transactions and Planning Practice Group. His practice focuses on obtaining governmental approvals for clients at the local, county and state levels. He advocates on behalf of clients seeking zoning, site plan and other land use approvals. He also represents clients before state administrative boards and the Michigan Attorney General's office.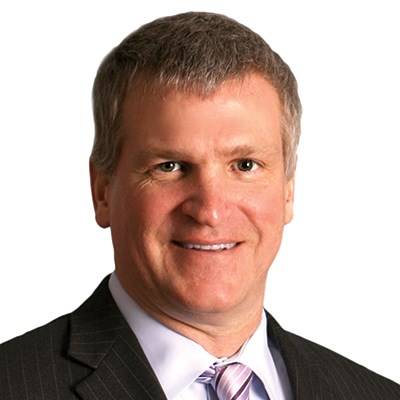 Timothy R. Damschroder
Member and Co-Chair of Business Practice Group
Bodman PLC
---
Tim Damschroder is co-chair of Bodman PLC's Business Practice Group. He specializes in middle-market M&A transactions, typically ranging from $30 million to $1 billion, and corporate finance. He has substantial experience serving as outside general counsel to automotive, industrial and technology companies. He is listed in Chambers USA (Band 1) IFLR1000, and other leading journals for his corporate and M&A work.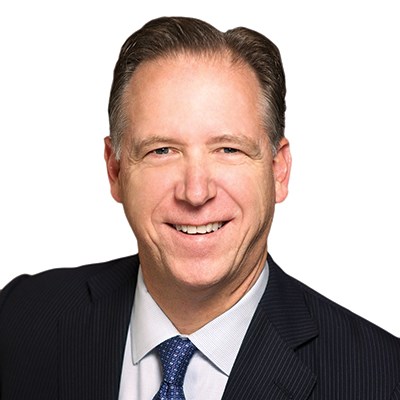 Brian Demkowicz
Managing Partner
Huron Capital
---
Brian is the Managing Partner and Co-Founder of Huron Capital where he leads the firm's Management and Investment Committees. Over the past three decades, Brian has established a successful, long-term track record of acquiring, repositioning and growing middle-market companies in partnership with experienced operating executives. Brian began his career at Heller Equity Capital Corp. where he was responsible for sourcing, closing and managing middle-market buyout transactions as well as operational restructurings. In 1996, Brian left to pursue transactions in a more entrepreneurial setting utilizing an operational approach, establishing Huron in 1999. In addition to working with Huron Capital's portfolio companies, Brian is active in the local community, serving on the boards of numerous industry, community, educational and charitable organizations. Brian earned a B.S. in Accounting from Purdue University and an M.B.A. from the J.L. Kellogg Graduate School of Management at Northwestern University, and passed the CPA exam. He has five kids, four dogs and one wife, and is a die-hard Chicago Bears fan.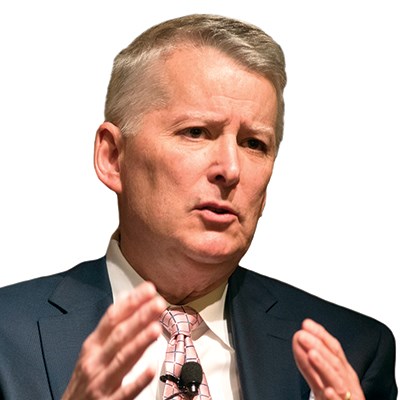 Ric DeVore
PNC Regional President for Detroit and Southeast Michigan
PNC Bank
---
Ric DeVore is executive vice president and regional president of PNC Bank in Detroit and Southeast Michigan. In this role, he is PNC's lead banker in the region and also chairs the local PNC Foundation. DeVore serves on the board of directors of Business Leaders for Michigan, Oakland University, Cranbrook, Detroit Economic Club and Detroit Regional Chamber.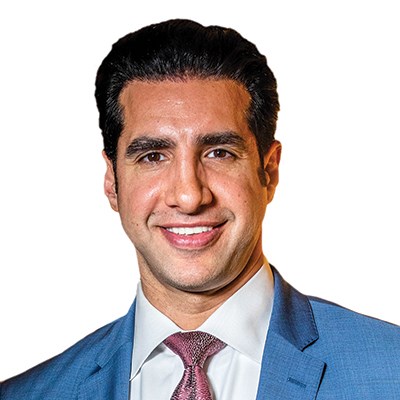 Derek Dickow
President
Steward Media
---
As the founder of Steward Media, Derek Dickow's visionary leadership achieves more for his clients through relationship building and providing high quality events. Derek is a recognized power connector and counts among his network elected & business leaders, and some of the country's most innovative thinkers and CEOs. Derek's passion remains working with clients to advance relationships and facilitate introductions with key leaders. Derek serves on the board of the Local Development Finance Authority of the Detroit Economic Growth Corp., Troy Community Foundation, Chair of the Political Action Committee of the Chaldean American Chamber of Commerce, and member of Leaders for Kids Advisory Board of the Children's Hospital of Michigan.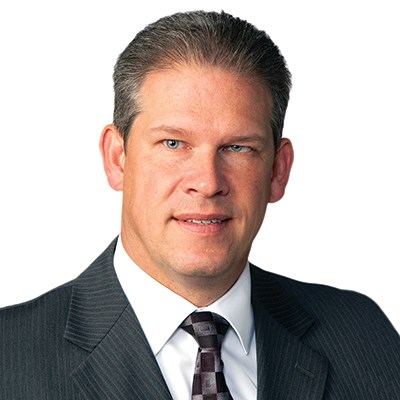 Mike Dingwall
Partner
RSM
---
Mike has more than 25 years of experience auditing financial statements and advising clients, both domestically and internationally. He has experienced client responsibilities for original equipment manufacturers, tier one suppliers, industrial manufacturers, distributors, service providers and technology companies. Mike has delivered services to clients owned by private equity groups, families and publicly traded corporations.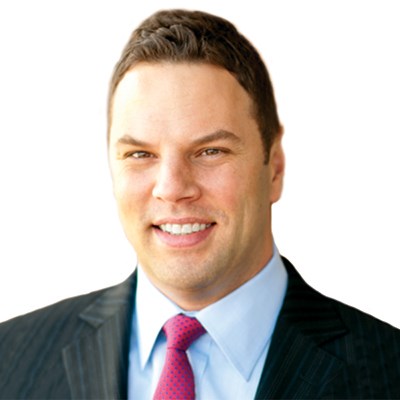 Matthew Geiger
Co-Founder
Ovid BP Systems, Inc.
---
Venture capital professional/entrepreneur with extensive hands-on deal experience on both sides of the negotiation table, across a variety of sectors, valuations, and transaction structures. Expertise throughout the investment process including market research, deal sourcing, technical and financial due diligence, financial analysis, and corporate governance. Innovation addict and analytical thinker with innate ability to quickly assess and understand new technology and its potential impacts. Matthew is currently active Co-Founder of Ovid BP Systems, a revolutionary video-based blood pressure monitoring solution that aims to make blood pressure diagnosis, treatment, and management simple and accessible to everyone.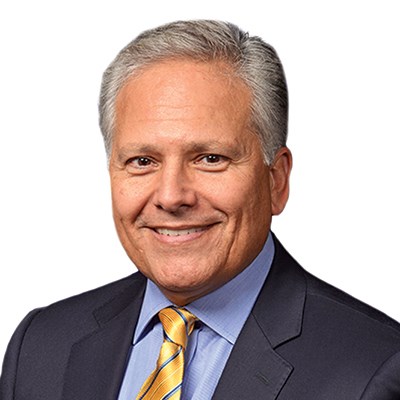 Gerry Giudici
President
Barden Brook Capital LLC
---
Gerry is president of Barden Brook Capital, LLC, a global advisory and business development firm to both corporate and private equity clients. Gerry serves private equity firms as an operating executive, executive advisor, industry advisor, board director, and co-investment partner. Gerry assists with all aspects of deal sourcing, diligence, execution, and portfolio company mangement. In this capacity, Gerry serves as an operating partner for Covington Capital and Michigan Capital Advisors. Corporate clients engage Barden Brook for sales, business development, market development, and strategy execution.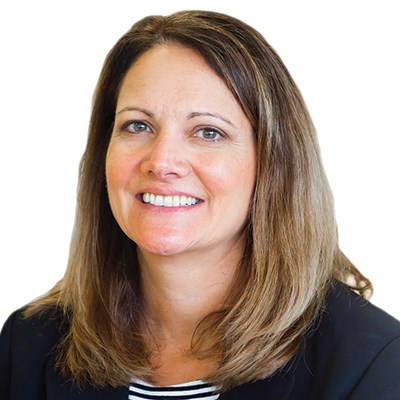 Patricia Glaza
Managing Director
Invest Detroit Ventures
---
Patricia (Patti) Glaza has over twenty-five years working in high-tech. In her current role, as SVP and Managing Director of Invest Detroit Ventures, Patti actively works with start-ups, accelerators and universities to identify new investment opportunities, make capital investments, assist portfolio companies, and support the start-up community. She is an active entrepreneurial coach and serves as a director for the Michigan Venture Capital Association.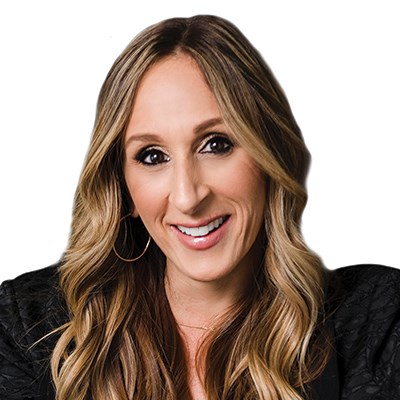 Stacy Goldberg
CEO & Founder
Savorfull
---
Founder and CEO of Savorfull, Stacy Goldberg is a nationally recognized nutrition consultant and industry leader in free-from healthy snacks.She travels the country to discover the best-tasting, nutrient-dense snacks for her clients to purchase through Savorfull's technology-based marketplace. Her passion for nutrition, combined with entrepreneurship, drives the vision, strategy and mission at Savorfull to guide consumers, businesses, organizations and sports teams nationwide toward healthier food choices. Goldberg has over 20 years of experience as a nutrition consultant and has been named the official health and wellness consultant/nutritionist for the National Basketball Coaches Association.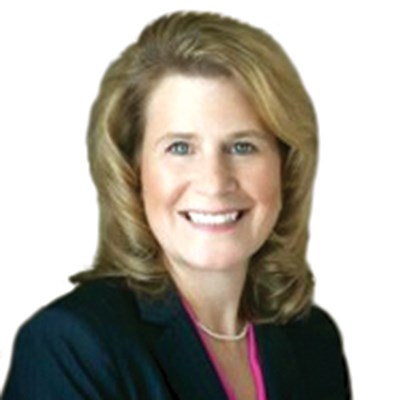 Kim Gorman
Michigan Market Executive
Wells Fargo Bank
---
Kim Gorman is the Michigan market executive for Wells Fargo Commercial Banking. Based in Birmingham, Michigan, Kim leads teams across the state focused on serving the financial needs of middle market banking customers. Prior to her current role, Kim was the regional vice president for the East Michigan region. Kim joined Wells Fargo in 2007 after holding various positions at National City Bank and NBD Bank. Kim holds a B.A. from Western Michigan University and a M.B.A. from the University of Detroit Mercy in Detroit. Kim is the treasurer and very active on several committees at Leader Dogs for the Blind, a corporate member of Financial Executives International (FEI), and a member of the Detroit Economic Club. Kim resides in Oakland Township, Michigan, with her husband.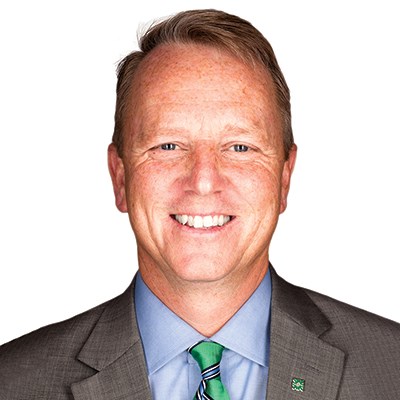 Rick Hampson
State President, Michigan
Citizens Bank
---
Rick is State President and Head of Commercial Banking for Citizens Bank, Michigan, a commercial bank holding company headquartered in Providence, Rhode Island. As President, Hampson directs financial activities and leads the bank's community involvement initiatives. He also directs the Michigan and Chicago commercial middle market lending groups. He is a member of CFG's Executive Leadership Group, the company's senior leadership team.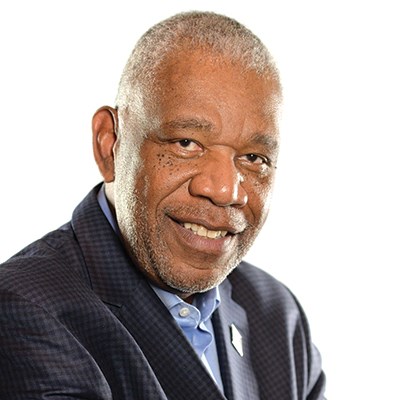 John Henderson
CEO
AEL-Span, LLC
---
John is CEO of AEL-Span LLC, which provides strategic supply chain solutions for the logistics requirements of a diverse base of multinational and regional companies. As a senior executive with strong sales and leadership skills, he offers a unique blend of executive acumen, business management experience and entrepreneurial vision. He has over 35 years of business management experience and has held senior management and board-level positions in banking, venture capital management, manufacturing and contract logistics.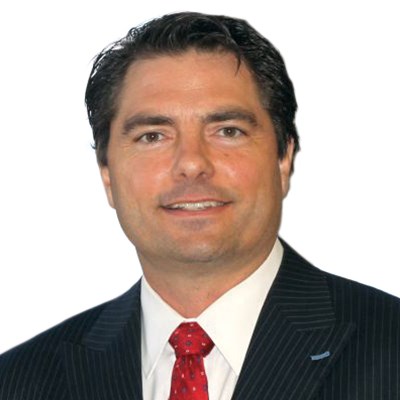 Neil Johnson
Managing Partner
Lawrence, Evans & Co., LLC
---
Neil has more than 19 years of healthcare investment banking and private equity experience including completion of over $1 billion of corporate finance transactions involving merger and acquisitions, equity and corporate debt financings as well as distressed asset acquisitions and divestitures. As Managing Partner of Lawrence, Evans & Co., LLC, his responsibilities primarily include deal sourcing and evaluation, transaction structuring, securing financing including debt and equity, and fundraising.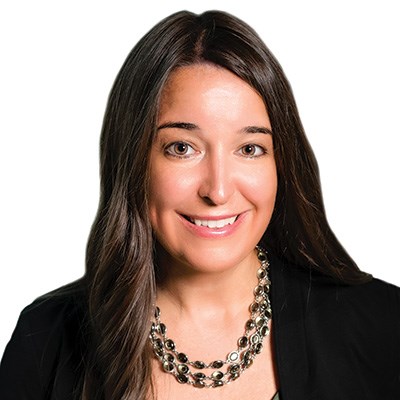 Angie Kelly
Office Managing Partner, Detroit
EY
---
Angie Kelly is an assurance partner and Office Managing Partner for EY Detroit, responsible for managing a Detroit office practice of over 700 professionals and leading client and community engagement. She previously was the automotive and transportation assurance leader for EY's Central Region and led the EY Entrepreneur of the Year program for Michigan and Northwest Ohio. In her 20 years with EY, she has extensive experience serving both SEC registered and privately held companies in a variety of industries.
Active in the community, Angie currently serves on the Boards of Directors of the Detroit Regional Chamber, the Detroit Economic Club, TechTown Detroit and Dinosaur Hill Nature Preserve and previously served on the Board of Directors of Hatch Detroit, the Professional Ethics Task Force of the Michigan Association of Certified Public Accountants and on Michigan State University's External Advisory Board for the Department of Accounting and Information Systems. She also serves as a mentor for Endeavor Global, supporting innovative high-growth companies.
Angie is a Certified Public Accountant and graduate of Michigan State University. She is the recipient of the MICPA 2019 Women to Watch - Experienced Leader Award and was recognized by DBusiness in the 2019 Detroit 500 as one of the Most Powerful Business Leaders in Metro Detroit.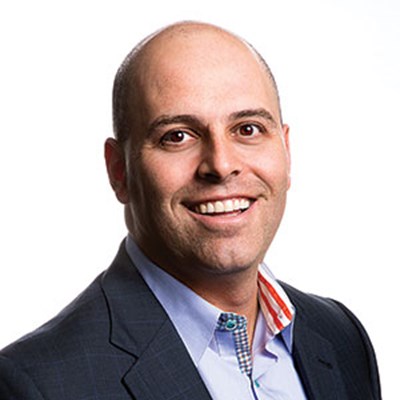 Lee M. Koury
Managing Partner
Smart Business
---
Lee is managing partner of Smart Business Network, a national events, media and marketing company founded in 1989, primarily responsible for expanding the company's Aspire deal-making conference throughout the U.S. He plays a key role in establishing corporate policies and developing long-term strategy and growth plans. Previously, he founded and chaired the Growth Group at national law firm Arter & Hadden LLP (now Tucker, Ellis & West), which focused on working with middle-market and high-growth technology companies.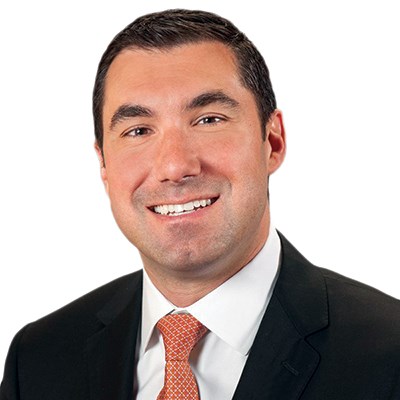 David Mannarino
Michigan Market President/Commercial Bank Sales Executive
KeyBank
---
David Mannarino is Michigan Market President and Commercial Bank Sales for KeyBank. David's focus is organic growth and collaboration, leading our Commercial Banking team in the market. As Market President, he will be actively involved in the community. He will also serve as the internal senior leader in the market, inspiring employee engagement and cross-business talent development. He will partner closely with Key's Corporate Responsibility group to develop and implement a community lending and investment strategy that will enable Key to meet its corporate and social responsibilities.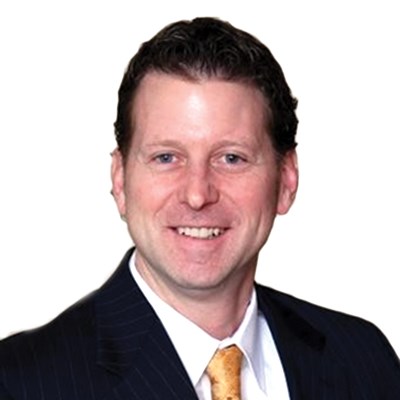 Brian Marshall
Executive Commercial Region Manager
Huntington Bank
---
Brian Marshall is an Executive Vice President of Commercial Banking responsible for Middle Market Banking across Huntington's Michigan and Northwest Ohio footprint. Brian leads the development and execution of the North Region's strategies aimed at continuing to drive the bank's brand of doing the right thing for colleagues while enhancing its strong legacy of providing excellent customer service and achieves growth and profitability goals as a result.
Brian joined Huntington in February, 2010 and leads multiple teams of Relationship and Portfolio Managers who serve the banking needs of customers in these markets. Under his leadership, the Middle Market commercial loan portfolio has grown over $2.0 billion. Brian is driven by developing and maintaining clients' businesses to properly match banking solutions that will help them succeed. He has over 25 years of diversified banking experience in business development and deepening relationships by delivery of the full value of the bank to our banking customers.

A Michigan native, he has served as a member of the Children's Hospital of Michigan's Finance Committee since 2010. He continues to participate in Pelotonia, the nation's largest single-event cycling fundraiser. Since 2008, Huntington colleagues participating in Pelotonia have raised more than $17 million benefiting lifesaving cancer research conducted by The Ohio State University's Comprehensive Cancer Center.
Brian earned a finance degree from Hillsdale College and a MBA from Wayne State University. Brian resides in Grosse Pointe with his wife and their daughter.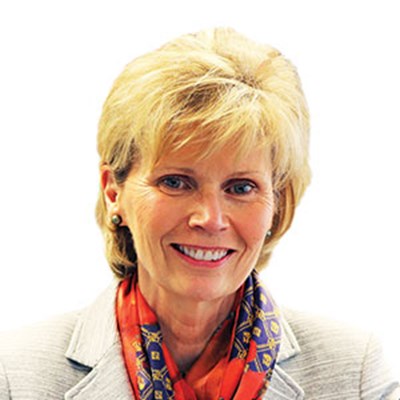 Kathleen B. McCann
Executive Partner
Nonantum Capital Partners
---
After eight years at the helm of United Road Services, Kathleen McCann assumed the role of executive chairman in 2019.  She and her team have grown the private equity-sponsored company into the largest finished vehicle logistics provider in North America, handling the movement of 4.5 million new, remarketed and specialty cars and light trucks annually. United Road recently spun off a new tech company, VTV Systems, which is focused on expanding the licensing of its logistics software in and outside the industry.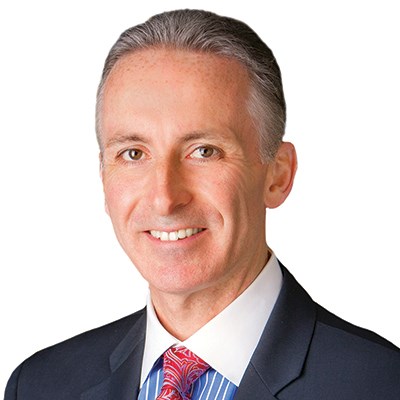 Steven P. McCarty
Chief Executive Officer
UHY Advisors Corporate Finance
---
Steve is a partner at UHY LLP and managing director of UHY Advisors MI Inc. He is a member of the firm's national board of directors and Great Lakes Region Executive Committee. He is the leader of firm's Corporate Finance and PEO groups and an active member of the National Manufacturing Practice.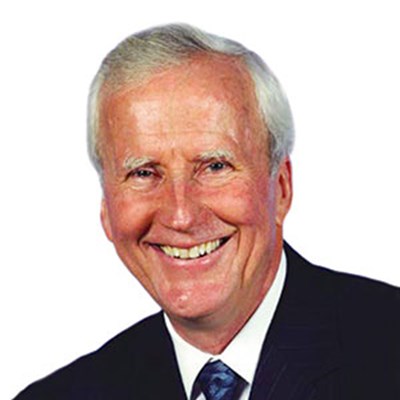 Charles G (Chip) McClure
Managing Partner
Michigan Capital Advisors
---
Chip is managing partner of Michigan Capital Advisors, a private equity firm that invests in Tier 2 and 3 global automotive and transportation suppliers. He sits on the boards of DTE Energy, Penske Corp. and Crane Co., and is chairman of 3D Systems. He is on the board of trustees of Henry Ford Health Systems, board of directors of Invest Detroit and a member of Business Leaders for Michigan.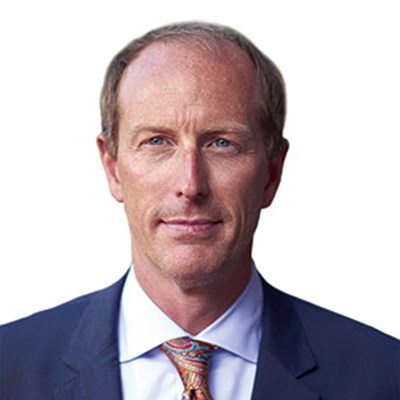 Don Nystrom
President
Dynamic Aerospace & Defense
---
Don is the President of Dynamic Aerospace & Defense, a fabrications group which supplies tight tolerance components to the Aerospace, Defense, Rail and Yellow Goods markets. Don has led the group for almost 10 years, and has expanded the business from its original Midwest roots to having a presence in the US, the United Kingdom and Asia. The company is the culmination of 8 different acquisitions and greenfield investments. Prior to Don's roles at Dynamic, he practiced law at Miller, Canfield, Paddock and Stone in Detroit, Michigan, and has maintained his legal engagement by currently serving as the Chairman of the Board of the Michigan State University College of Law.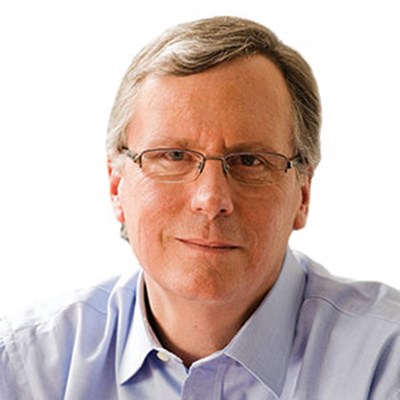 Stephen Polk
CEO
Highgate LLC
---
Stephen R. Polk is CEO of Highgate LLC, a private investment company in Birmingham, Michigan. Throughout his career, he has been highly successful in helping businesses achieve maximum results. Previously, he served as chairman and CEO of R. L. Polk & Co.
Sherwin Prior
Managing Partner
Blue Victor Capital
---
Sherwin is co-founder and managing partner of Blue Victor Capital LLC. Previously, he was managing director of GM Ventures LLC, the corporate venture capital arm of General Motors, where he managed over $250 million in assets. In 2017, Sherwin was ranked 14th in the Global Corporate Venturing Rising Stars publication, and in 2018, he was named one of the Most Influential Blacks in Corporate America by SAVOY magazine.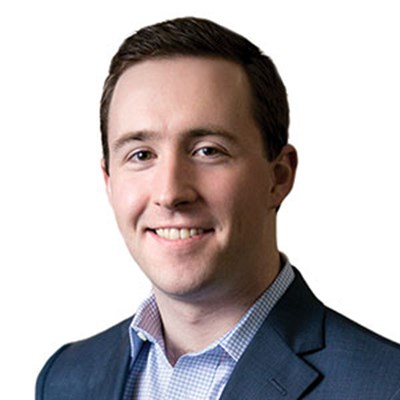 Dan Ratliff
Principal
Fontinalis Partners
---
Dan Ratliff is a principal at Fontinalis, where he is responsible for supporting the company's efforts in areas including new investments, existing portfolio companies, administrative and reporting, and fundraising. He works with the Fontinalis investment team conducting research, analyzing and evaluating new investment opportunities, collaborating with portfolio companies on strategic and financial analyses and supporting the firm's operations and business strategy.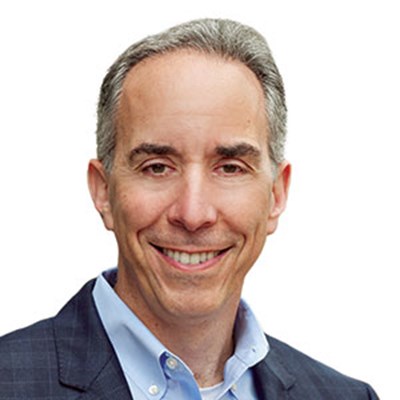 Christopher L. Rizik
CEO
Renaissance Venture Capital
---
Chris Rizik is the founder and CEO of the Renaissance Venture Capital Fund, a first-of-its-kind network fund formed by a consortium of Fortune 1000 corporations. Renaissance works to invest in and strategically connect venture capital funds and start-up companies with major corporations. Chris is also the founder and publisher of SoulTracks.com, America's most popular soul music online magazine. Prior to Renaissance, Chris was a co-founder and partner in Michigan's two largest venture capital investors, nanotechnology holding company Ardesta, LLC, and tech fund Avalon Technology Ventures, and received of four consecutive "Deal of the Year" awards by the Michigan Venture Capital Association. Chris was also a senior partner with Dickinson Wright PLLC. He began his career with Coopers & Lybrand.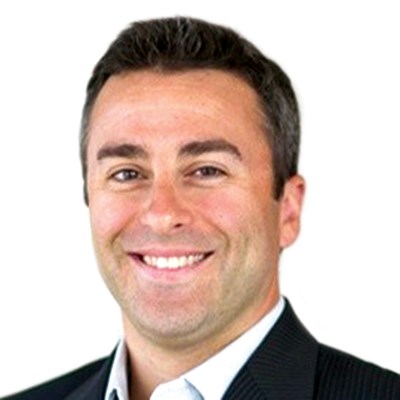 Steve Robert
CEO
Autobooks
---
Steve is co-founder and CEO of Autobooks. Autobooks helps Financial Institutions become a digital destination for small business owners. Previously, he was the technical co-founder and CIO at Billhighway, an integrated payment and accounting solution provider to large membership-based organizations. In 2012, he was invited to the White House to be part of the historic signing of the Jumpstart Our Business Startup Act (JOBS) by President Obama through his community involvement with Startup America.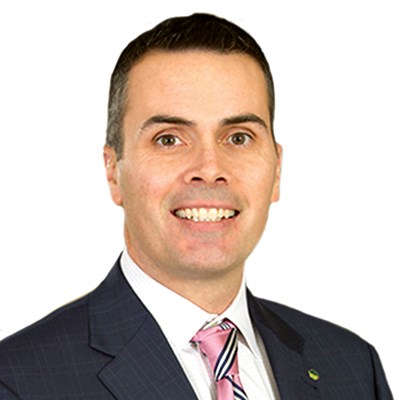 Jim Robinson
Regional President
Chemical Bank, A Division of TCF National Bank
---
Jim's professional knowledge, drive and energy as Regional President of Southeast Michigan for Chemical Bank have been key catalysts to the bank breaking into the Southeast Michigan market. With more than 24 years of banking experience and a specialty in commercial lending, Jim is integral in aligning the efforts of a cross-functional leadership team to drive growth and ensure consistent service delivery throughout Southeast Michigan.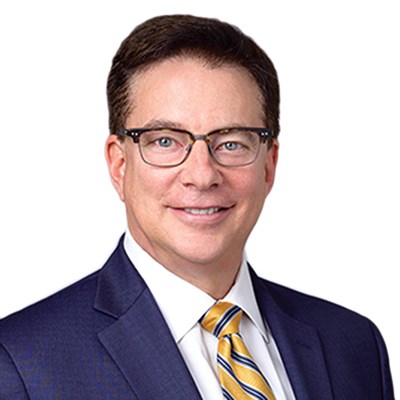 Bill Rosin
Attorney
Dickinson Wright, PLLC
---
Bill is a Member of Dickinson Wright PLLC and has been representing buyers and sellers of businesses for over 25 years. As a trusted advisor and experienced negotiator, Bill has successfully closed an extensive list of M&A transactions across a broad spectrum of industries including automotive, snack food, manufactured homes, healthcare and consulting, among others. Typical deal values range in size from a few million dollars to several hundred million dollars.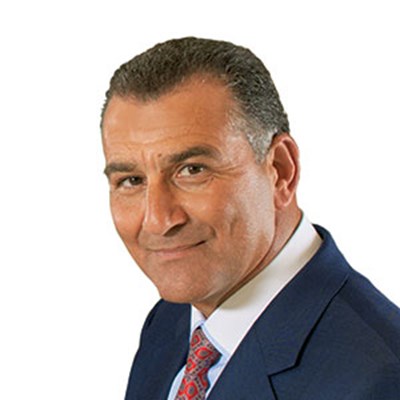 Sam Simon
Founder, Chairman & Owner
Simon Group Holdings
---
Sam is founder and chairman of Simon Group Holdings, which he formed in 1985 with the founding of Atlas Oil Company. Simon Group Holdings, directly and through its subsidiaries, has interests and is an active investment manager in a number of industry sectors. In 2007, Sam created Atlas Cares, which supports Detroit organizations and encourages employees to volunteer at charities of their choice.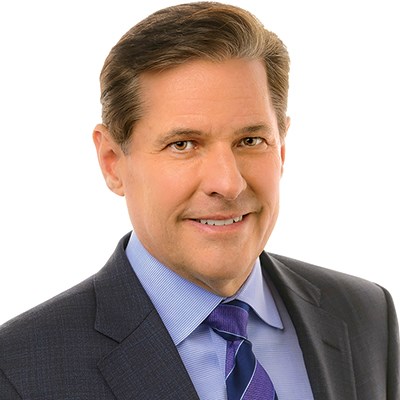 David Sowerby, CFA
Managing Director & Portfolio Manager
Ancora
---
David is managing director and a portfolio manager for multiple investment strategies at Ancora. Prior to Ancora, he was most recently a portfolio manager at Loomis, Sayles & Co., where he worked since 1998 and held multiple senior positions. At Loomis, David worked directly with institutional clients on asset allocation strategies and multi-product accounts. Earlier in his career, he was a senior portfolio manager for Beacon Investment Management Co.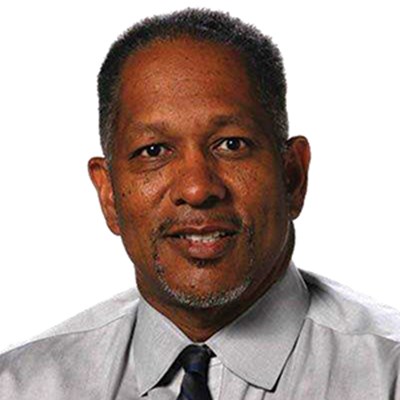 Kelvin B. Squires
CEO
Center Line Electric, Inc.
---
Kelvin is CEO of Center Line Electric Inc. He acquired Center Line Electric(and its low voltage division - Center Line Technologies) in 2016. In 2015, Center Line Electric/Technologies had sales of $80 million. After the acquisition in the first quarter of 2016, it grew to $94 million in sales in 2016. In 2017 and 2018 , CLE/CTEC delivered $108 million and $96 million respectively Squires retired from Ford Motor Co. as the global power train manufacturing engineering – chief engineer in 2016, after 32 years in the automotive industry.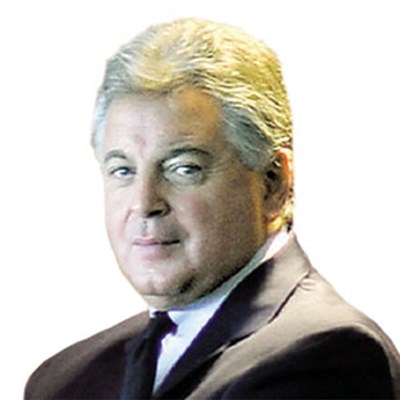 Samuel Valenti III
Chairman CEO
Valenti Capital
---
Sam is chairman of the board of TriMas Corp., a NYSE $1 billion manufacturer of highly engineered precision products for industry. He is also lead director of the board of American Axle Corp., a $7 billion company. He is the former president of Masco Capital Corp., and a 40-year veteran of the company.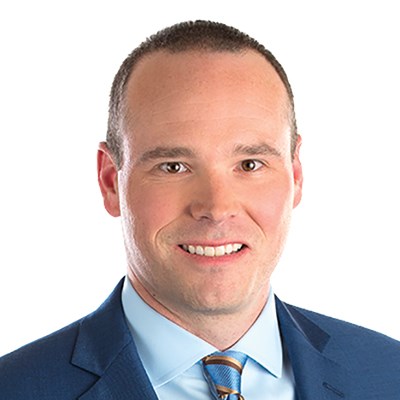 Joe Wagner
Managing Director & Partner
P&M Corporate Finance, LLC
---
Joe Wagner is a Managing Director and Partner with PMCF and co-leads the firm's Industrials group. He has over 16 years of investment banking experience including the execution of buy- and sell-side M&A advisory, shareholder recapitalizations, leveraged and management buyouts, and the private placement of senior and subordinated debt. He has extensive experience closing transactions in multiple segments, including manufacturing, distribution, transportation, and logistics, and has represented privately-held and publicly-listed companies and private equity groups both domestically and internationally.
He is a frequent speaker and contributor to various M&A industry conferences and publications.
Joe earned a B.B.A. with distinction with an emphasis in finance from the Stephen M. Ross School of Business at the University of Michigan and an M.B.A. with distinction from the Kellogg School of Management at Northwestern University where he earned Beta Gamma Sigma honors. He holds his Series 7, 63 and 24 registrations.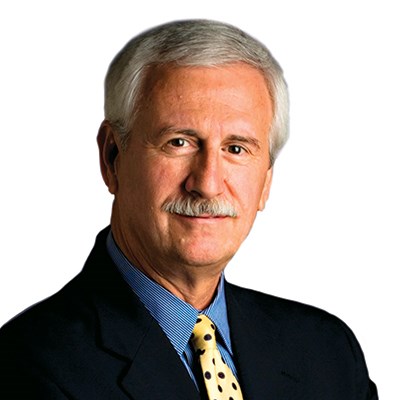 David Weaver
Chief Investment Officer
City Side Ventures
---
David is chief investment officer for City Side Ventures, Birmingham, Michigan. City Side manages the Birmingham Angel network and plans to launch the $10 million Great Lakes Angels Fund in late 2019.
He is founder and president of Aimattech Consulting LLC. He has over 35 years diversified management experience, including global profit/loss responsibility, turning around troubled business operations and developed and negotiated a joint venture R&D agreement with a major Japanese trading company.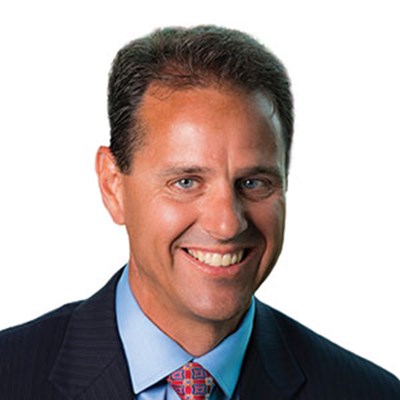 Larry Williams
President & CEO
Henniges Automotive
---
Larry, a proven leader with 30-plus years of experience was appointed president and CEO of Henniges Automotive in 2016. He also serves on the board of directors. He drives the business of the global organization, which consists of 19 manufacturing locations across eight countries, with annual sales exceeding $1 billion generated from sealing, glass encapsulation and anti-vibration systems manufactured for the global automotive industry.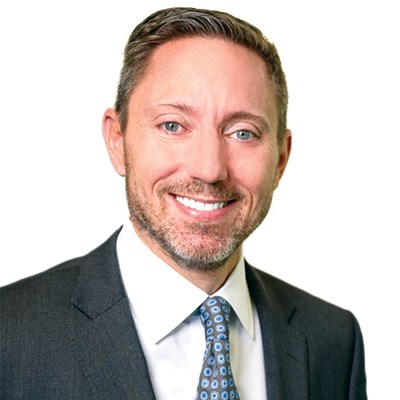 Scott A. Wolfson
Co-owner
Wolfson Bolton PLLC
---
Scott has a diverse national practice focusing on bankruptcy and insolvency, commercial litigation, business disputes and counseling, automotive supply chain issues, and ADR/facilitation. Scott is also the 2020/21 Detroit Chapter President of the Entrepreneur's Organization (EO).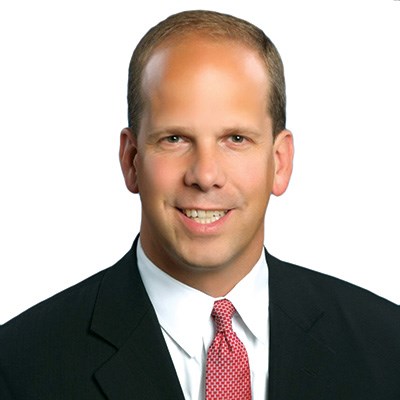 Tom Zucker
President
EdgePoint Capital
---
Tom Zucker is President and Founder of EdgePoint Capital. He and his team provide M&A advisory and investment banking services to middle market private held companies across the nation. Tom drives the execution and culture at EdgePoint which can be summarized by their motto of "Results with Integrity".