Amy Carlson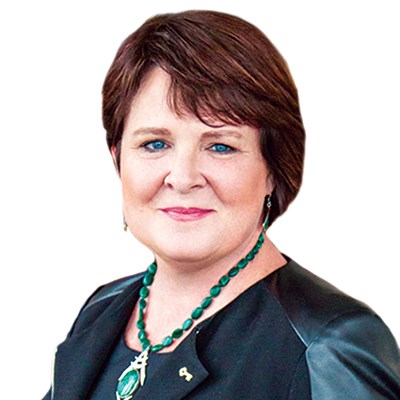 Amy Carlson
Executive VP & Group Head of Debt Capital Markets
KeyBanc Capital Markets
---
Amy K. Carlson is Executive Vice President and Group Head of Debt Capital Markets and a member of KeyCorp's Executive Council. She is responsible for six divisions which originate, underwrite, structure, price, and manage multiple classes of debt instruments across the full credit spectrum (i.e., syndicated loans, private placements, high-grade/high-yield bonds, etc.).
Amy's team also includes Banking Group Portfolio Management which is responsible for evaluating, obtaining approval, documenting and monitoring much of the corporation's loan transactions (e.g. for clients of Small Business, Business Banking, Private Banking, Middle Market, Institutional Banking, etc.).
Her team of professionals provides an integrated, product "neutral" approach to delivery of debt products to Key's clients.
Amy has been ranked one of the Top 25 Women in Finance by American Banker consecutively for the past four years. Amy earned her Bachelor's degree in Economics from Smith College, and is a graduate of the executive management program at Case Western Reserve University.