Committee
Chairman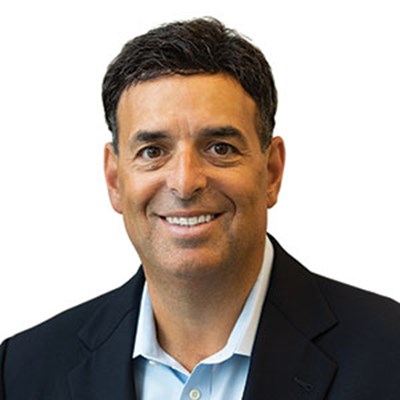 Fred Koury
President & CEO
Smart Business Network
---
Fred co-founded Smart Business Network in 1989 with a single publication in Cleveland, Ohio. In the years since, he has built the company into a leading multimedia and content marketing business providing print and digital marketing services to a national client base.
---
Host Committee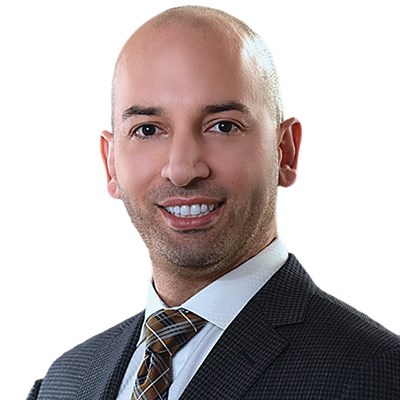 Kal Beidas
President & CEO
Wälzlager Industriewerke Bulle A.G.
---
With extensive experience in both North America, Europe and Asia, Kal Beidas is a visionary leader in the manufacturing space with a proven track record in identifying and capitalizing on value creation initiatives across the global value chain spectrum. He currently serves as the CEO & President of Wälzlager Industriewerke Bulle A.G., a manufacturing firm based out of Switzerland, where he charts the company's strategic direction and provided operational leadership. He also served on the board and plays an active role in product innovation, process engineering, lean manufacturing, global supply chain architecture, sales strategy and talent management.


Beidas attended the University of Michigan, where he earned a B.S. in Mechanical Engineering and an MBA with high distinction. He is also a CFA® charterholder.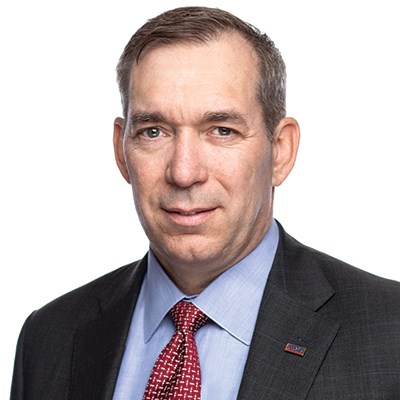 Robert Berdanier
Managing Director, Business Restructuring Services
BDO Consulting Group, LLC
---
Robert is a Managing Director in BDO's Business Restructuring & Turnaround Services practice. His focus is on middle-market companies, both distressed and healthy, seeking financial and operational improvement through interim financial leadership and re-organization. Robert is a seasoned restructuring professional, with significant experience in the manufacturing, distributing, hotels/ hospitality and entertainment industries.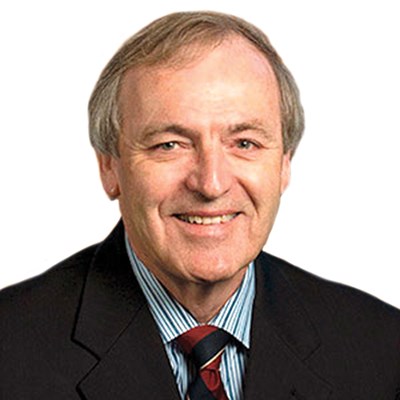 David Brophy
Professor of Finance, Ross School of Business
University of Michigan
---
David Brophy is director of the Office for the Study of Private Equity Finance and a professor of finance at University of Michigan's Ross School of Business. His research focuses on pricing of private equity and initial public offerings of common stock and characteristics of the venture capital market. He was the principal investigator on "Prospects for Small Business and Entrepreneurship in the 21st Century," a White House Conference on Small Business, and directs The Midwest Growth Capital Symposium.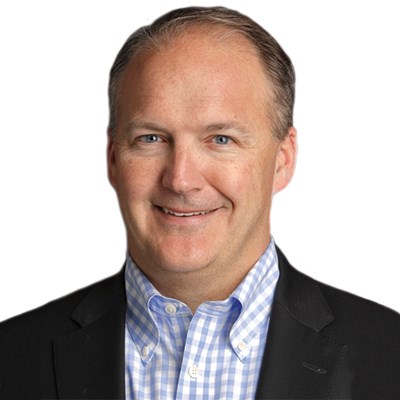 Mark Carroll
CFO
Perigon Health 360
---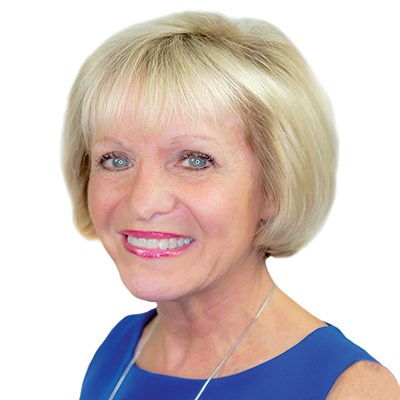 Carolyn Cassin
Co-Founder & General Partner
BELLE Michigan Impact Fund
---
Ms. Cassin is the co-founder & General Partner of BELLE Michigan Impact Fund. BELLE Michigan Impact Fund is Ms. Cassin's second venture fund. BELLE provides much needed start-up capital to women owned businesses throughout the US. Her first fund, Belle Michigan Fund, started in 2012 was Michigan's first venture fund to invest in women owned businesses and seek women as investors.
Ms. Cassin was a nationally recognized healthcare executive and turnaround specialist for almost 30 years in the hospice industry. She has led hospice companies in both the non-profit and for profit sectors. From 1988-98 she led and created Hospice of Michigan by merging 17 hospices into one company. She retired debt and maintained profitability throughout her tenure, growing the company to over $50 million in revenues and 1,000 employees, with seventeen sites which ultimately earned Hospice of Michigan "Best Managed Non Profit" award by Crain's Detroit. In 1998 she was recruited to VistaCare, a venture capital backed for profit national hospice company, based in Phoenix, Arizona. As VistaCare's leader, Ms. Cassin purchased hospices throughout the US & started others in critical markets ultimately merging all 48 sites into one company. She built the company from $3 million in revenues to over $200 million with positive EBITDA. VistaCare became a publicly traded company in 2005 and sold in 2009. Ms. Cassin has received numerous national awards from the first National Hospice Organization's Heart of Hospice Award, to the Founders Award from that same organization. She has served as President of the National Hospice and Palliative Care Organization and chaired its Board. She is now based in Detroit and serves as President & CEO of Michigan Women Forward, an organization that promotes social justice for women through access to capital, developing the next generation of young women leaders & addressing issues that disproportionally affect women. Most recently she was named one of the 100 Most Influential Women in Michigan.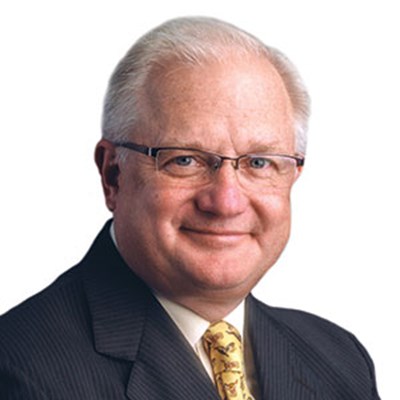 Harry Cendrowski
Managing Director
Cendrowski Corporate Advisors
---
Harry is a founding member of Cendrowski Corporate Advisors and a licensed CPA in Michigan, Illinois and Florida. He is a veteran of the private equity and venture capital industries as an investor, founder and advisor to several funds. He has served as an expert witness in numerous disputes, as court-appointed receiver for multimillion dollar estates and as the accountant to the trustee in high-profile bankruptcy cases.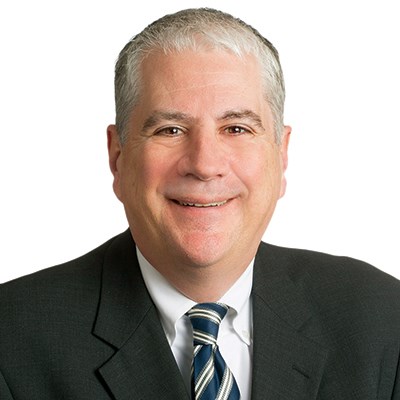 Dennis Cowan
Partner
Plunkett Cooney
---
Dennis is a former managing partner of the firm who currently serves as Co-leader of Plunkett Cooney's Business Transactions & Planning Practice Group.
Mr. Cowan focuses his legal practice on obtaining governmental approvals for clients at the local, county and state levels. He has particular experience advocating on behalf of clients seeking zoning, site plan and other land use approvals. Mr. Cowan also represents clients before state administrative boards, as well as with the Michigan Attorney General's office. Additional areas of expertise include business and banking law.
In more than 30 years of practice, Mr. Cowan has been involved in some of the state's largest and most significant business deals. Whether assisting with a bid to build a casino in Detroit, securing approvals for multi-million-dollar developments in suburban communities or assisting the creative financing package that made Detroit's bankruptcy "Grand Bargain" possible in 2014, Mr. Cowan works tirelessly for his clients.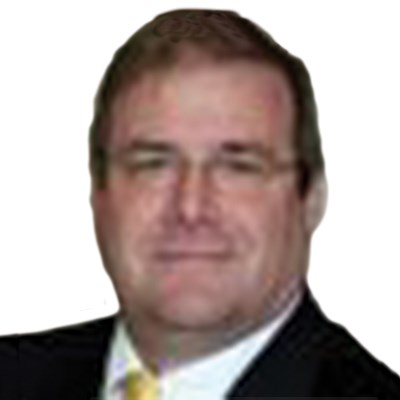 Andrew Craig
Senior Vice President - Middle Market Banking
The Huntington National Bank
---
39 years experience of banking in the Metropolitan Detroit area. Majority of time related to Commercial Middle Market segment, with focus on Relationship Management, Portfolio Management, Credit Approval, Credit Administration, and Special Asset Management. Currently a Senior Relationship Manager in Southfield with added responsibilities in training, marketing, and automotive industry advisor.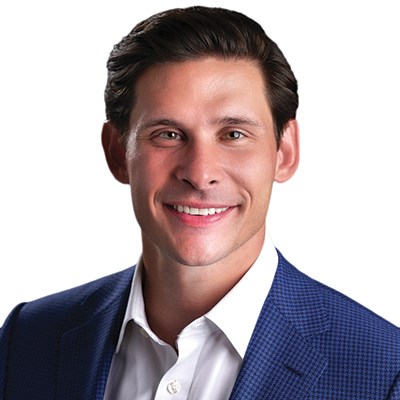 Quinn Damon
Senior Vice President
Lockton Companies, LLC
---
Quinn is a Senior Vice President with Lockton specializing in risk management and insurance. Lockton is the world's largest family owned brokerage with over 8,000 Associates. His expertise centers around M&A, construction and manufacturing. He's been with the firm for ten years and is part of the leadership team for Lockton Michigan.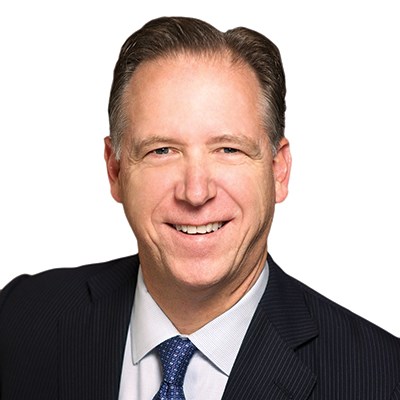 Brian Demkowicz
Chairman, Managing Partner & Co-Founder
Huron Capital
---
Brian is the Chairman, Managing Partner & Co-Founder of Huron Capital where he leads the firm's Management and Investment Committees. Over the past three decades, Brian has established a successful, long-term track record of acquiring, repositioning and growing middle-market companies in partnership with experienced operating executives. Brian began his career at Heller Equity Capital Corp. where he was responsible for sourcing, closing and managing middle-market buyout transactions as well as operational restructurings. In 1996, Brian left to pursue transactions in a more entrepreneurial setting utilizing an operational approach, establishing Huron in 1999. In addition to working with Huron Capital's portfolio companies, Brian is active in the local community, serving on the boards of numerous industry, community, educational and charitable organizations. Brian earned a B.S. in Accounting from Purdue University and an M.B.A. from the J.L. Kellogg Graduate School of Management at Northwestern University, and passed the CPA exam. He has five kids, four dogs and one wife, and is a die-hard Chicago Bears fan.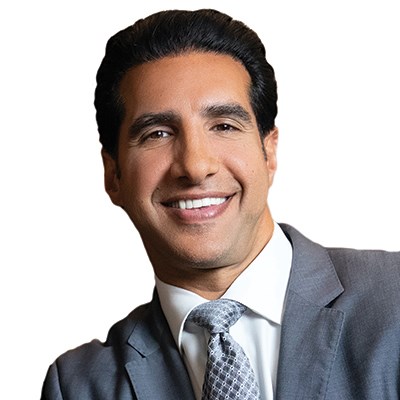 Derek Dickow
Execuitve Coach
DerekDickow.com
---
Derek Dickow connects people with opportunity and is a world-class networker known for facilitating high-potential introductions. He is a passionate fundraiser, who has raised millions of dollars for people, projects, political campaigns, and charities he's passionate about.
Today, Derek serves as a keynote speaker and executive coach who supports first-class events and consults with best-in-class people and organizations. Clients include elected leaders, CEOs and some of the most innovative thinkers. Derek is a highly sought-after professional keynote speaker, sharing his expertise on power connections and his "5 Pillars of Purpose-Driven Networking." A proud member of the National Speakers Association, Derek serves on several boards and has been honored with many business and leadership awards.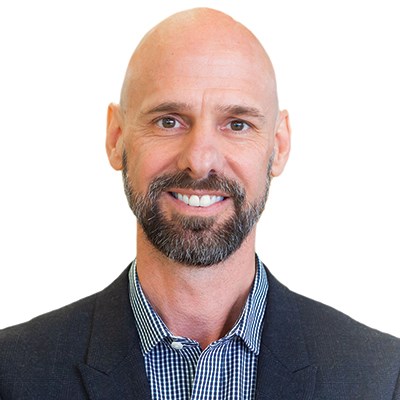 Martin Dober
SVP & Managing Director
Invest Detroit Ventures
---
Martin Dober is senior vice president at Invest Detroit and managing director of its venture capital arm, Invest Detroit Ventures. He has deep experience in investment, support, and operational roles in early stage ventures, and a background in finance and engineering. He was previously senior vice president of entrepreneurship and innovation for the Michigan Economic Development Corporation. Prior to this, he held senior positions in several small technology companies, including iRobot, ASTI, and EIP, Inc. His career also includes M&A at Delphi, corporate finance at DaimlerChrysler, and engineering at the Budd Company. Martin received a Bachelor of Science from Kettering University and an MBA from the Harvard Business School.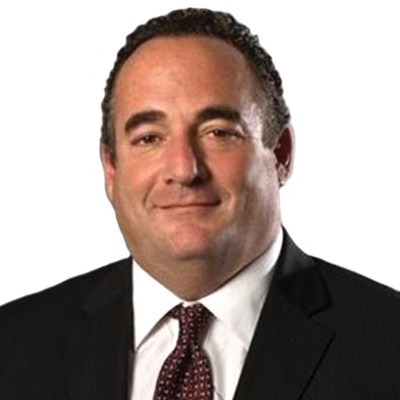 Rick Ellis
Managing Director
Grand Sakwa Capital, LLC
---
Rick is a Managing Director with Grand Sakwa Capital, LLC. Rick previously spent 32 years with JPMorgan Chase as a Managing Director and licensed Investment Banker. Rick managed the SE Michigan Commercial Banking segment for JPMorgan Chase. Rick is Chairman of the Board of Directors for Rockford Carving Company, LLC. and a member of the Advisory Board of Chartline Capital Partners II, L.P.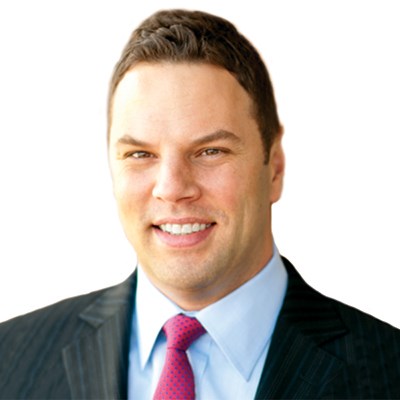 Matthew Geiger
Co-Founder
Ovid BP Systems, Inc.
---
Venture capital professional/entrepreneur with extensive hands-on deal experience on both sides of the negotiation table, across a variety of sectors, valuations, and transaction structures. Expertise throughout the investment process including market research, deal sourcing, technical and financial due diligence, financial analysis, and corporate governance. Innovation addict and analytical thinker with innate ability to quickly assess and understand new technology and its potential impacts. Matthew is currently active Co-Founder of Ovid BP Systems, a revolutionary video-based blood pressure monitoring solution that aims to make blood pressure diagnosis, treatment, and management simple and accessible to everyone.
David Girodat
Regional President
Fifth Third Bank
---
David Girodat serves as regional president of Fifth Third Bank in Eastern Michigan. In this role, he is responsible for the growth and strategic alignment of Fifth Third's Commercial, Wealth & Asset Management, Business Banking and Treasury Management. David joined Fifth Third Bank in 2001 with the acquisition of Old Kent Bank. He previously served as senior commercial banker for Fifth Third Bank. He has more than 30 years of banking industry experience in multifaceted roles, where he started as a teller and served as a credit analyst, loan officer and head of Commercial real estate. David earned a bachelor's degree in business administration and a master's degree in finance from Walsh College. He serves as a trustee of Walsh College and on the boards of the Detroit Regional Chamber, Detroit Economic Club, New Detroit, Henry Ford Macomb Hospital and Business Leaders for Michigan. David is a member of the New Detroit executive committee and the United Way Cabinet. Additionally, he is a founding and former chairman of Advancing Macomb and a former chair of Henry Ford Macomb Hospital.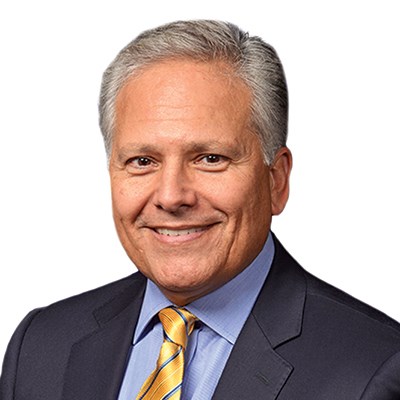 Gerry Giudici
President
Barden Brook Capital, LLC
---
Gerry is president of Barden Brook Capital, an advisory firm to both corporate and private equity clients. Gerry serves private equity firms as an operating executive, executive advisor, industry advisor, board director, and investment partner. Gerry assists with deal sourcing, diligence, execution, and management. In this capacity, Gerry is currently an operating executive for a Covington Capital portfolio company serving defense and industrial markets. Corporate clients engage Barden Brook for sales, business development, market development, and strategy execution.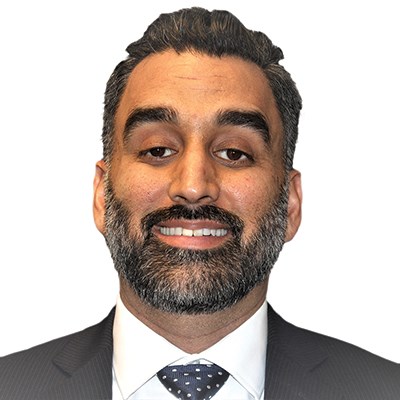 Ajay Gupta
Founder & Managing Partner
GMB Capital
---
Ajay is a small business owner, investor and advisor. He is the founder and Managing Partner of GMB Capital an investment firm seeking to invest in companies with 2 - 10 million in revenue in manufacturing, IT, SAAS, Energy Solutions and Distribution with the foundation to jump to the next level.

He is also the Co-President of Electro-Technic Products an industrial and scientific equipment manufacturing and distribution company.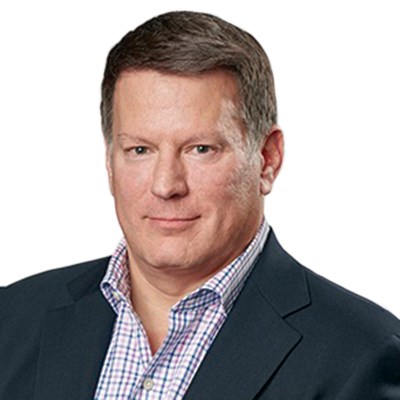 Matthew Gurwin
Shareholder
Doeren Mayhew
---
Matt is a Shareholder at Doeren Mayhew leading the firm's business development and strategic initiatives. Drawing upon more than 20 years of business development experience, he collaborates with the firm's professionals across all industry and technical disciplines to develop and nurture relationships with existing and potential clients, as well as the external professional community that serves them.
Leveraging his wealth management and growth initiatives experience, Matt is able to offer a unique perspective to business owners. Prior to joining the firm, he worked for Telemus Capital Partners, LLC as a Managing Director providing guidance to businesses and individuals to help them with their investment decisions. Previous to that, Matthew was an Investment Banker advising middle-market companies on divestitures, mergers and acquisitions and financing for Deloitte.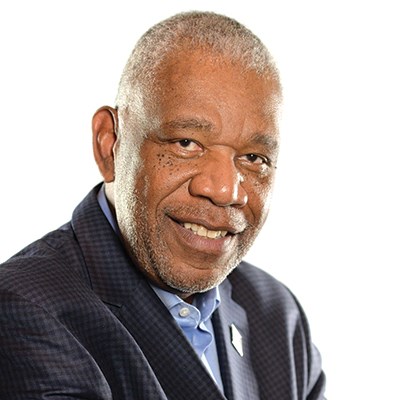 John Henderson
CEO
AEL-Span, LLC
---
John is CEO of AEL-Span LLC, which provides strategic supply chain solutions for the logistics requirements of a diverse base of multinational and regional companies. As a senior executive with strong sales and leadership skills, he offers a unique blend of executive acumen, business management experience and entrepreneurial vision. He has over 35 years of business management experience and has held senior management and board-level positions in banking, venture capital management, manufacturing and contract logistics.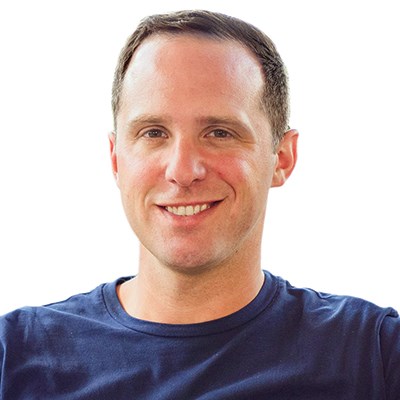 Kyle Hoff
Co-Founder & CEO
Floyd
---
Kyle is the CEO & Co-Founder at Floyd, a direct-to-consumer furniture brand based in Detroit. Floyd was founded in 2014 when Kyle and his co-founder Alex O'Dell, set out to solve a problem around the disposability of furniture. Floyd focuses on being as thoughtful as possible about the design and experience around the essential furniture pieces of the home.They currently offer a sofa, bed frame, table and shelving system manufactured with partners across the US. Floyd products are currently in more than 50,000 homes. The company has 50+ employees and has raised more than $25M in venture funding to date.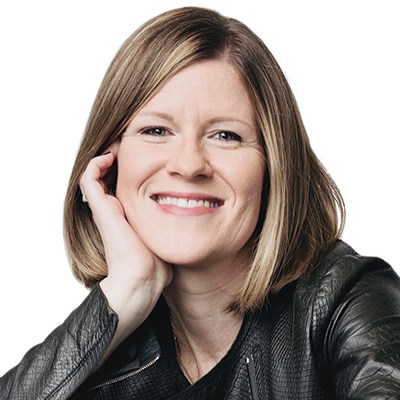 Jennifer Janus
President
Pophouse
---
Jennifer Janus is the President of Pophouse. Pophouse is a Detroit-based commercial interior design studio focused on strategic, unconventional and human-centric design. As President, Jennifer is focused on the strategic growth of Pophouse as well as developing a team that is actively innovating in the design industry. Creating a culture that fosters diversity of thought and experience as well as purposeful and fearless work is one of Jennifer's top areas of focus. In addition to her role at Pophouse, Jennifer serves on the board of the American Society of Employers, actively participates in the Center for Positive Organizations at the University of Michigan Ross School of business and is a member of Vistage.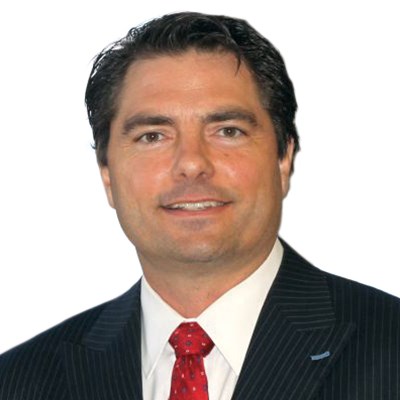 Neil Johnson
Managing Partner
Lawrence, Evans & Co., LLC
---
Neil Johnson has more than 20 years of investment banking and private equity experience including completion of over $1 billion of corporate finance transactions involving merger and acquisitions, equity and corporate debt financings in the lower middle market. Clients include healthcare providers and service companies, transportation and logistics, or business services. As Managing Partner, his responsibilities primarily include deal sourcing and evaluation, transaction structuring, securing financing including debt and equity. He is involved with several initiatives that involve healthcare innovation.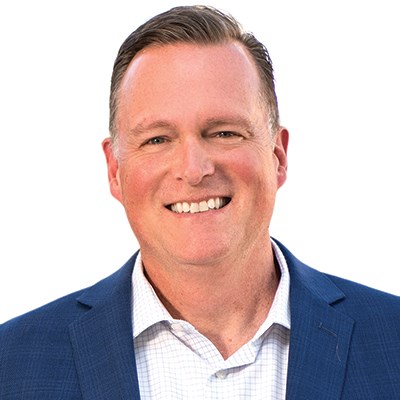 John Kerschen
Managing Partner
Charter Capital Partners
---
John Kerschen has more than 30 years of financial experience in commercial banking, merger and acquisition advisory, and private capital investment. Since joining Charter Capital Partners in 1996, he has been responsible for more than 200 acquisition transactions with aggregate value of more than $2 billion.
John is general partner and actively manages various investment funds including Charter Growth Capital Fund, a mezzanine debt and minority equity fund, and Michigan Accelerator Fund I, an early stage VC fund, as well as multiple other private equity investment entities. He is a current board member for Keystone Solutions, Rim Guard, Ablative Solutions and Hastings Mutual Insurance Company, and a board observer for Trice Medical and Swift Biosciences. John is a past board member for Grand River Aseptic Manufacturing, Intervention Insights, the Michigan Medical Device Accelerator, and the national board for the Association for Corporate Growth.
John earned a BA from Michigan State University, an MBA from DePaul University, and has attained FINRA securities registrations including the Series 62, 63, 65, and 79.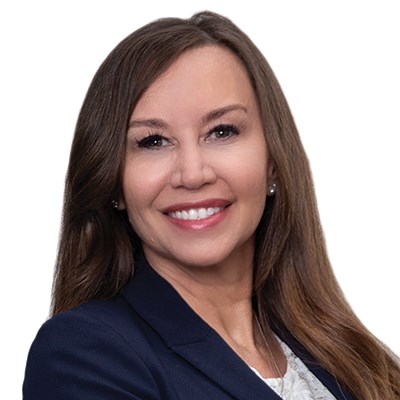 Renee Kitchens (Mendelssohn)
Senior Wealth Advisor
Waldron Private Wealth
---
Renee's expertise excels in providing advisory services for high-net worth and ultra-high-net worth individuals and families. She collaborates with our planning and investment teams to develop customized and comprehensive strategies for her clients, with a focus on trust and estate planning, income tax planning, succession planning for business owners, and family governance for multi-generational families. Renee has more than 20 years of experience in the financial services industry. Prior to joining Waldron, she was Vice President and Trust and Wealth Advisor with Comerica Bank, and prior Vice President for Citigroup Trust, both where she focused on financial planning and investment management for ultra-high net worth individuals and families. Additionally, Renee was admitted to the Michigan Bar Association in 2004 and maintains her current status as an attorney.  She resides in Flat Rock, Michigan, with her special-needs grandson of whom she is Guardian for, along with her four small dogs.  She is an active member in promoting various Women's organizations, autism charities and animal advocate.  She enjoys travel, great food, the theatre, sporting events, and spending time with family.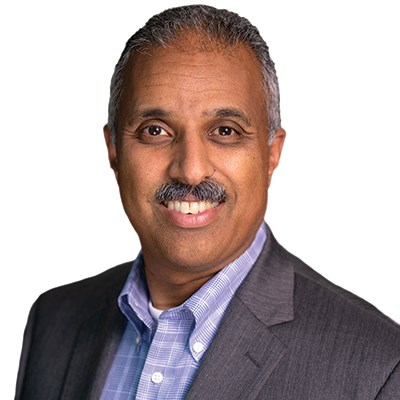 Rajesh Kothari
Managing Director
Cascade Partners
---
Rajesh U. Kothari, CFA draws over thirty years of experience as an investor, a financial advisor, and an entrepreneur. Rajesh is the founder and a Managing Director of Cascade Partners, a private investment and investment banking firm where he assists companies with mergers, acquisitions, divestitures and other corporate finance activities. He is also a Colonel in the Civil Air Patrol.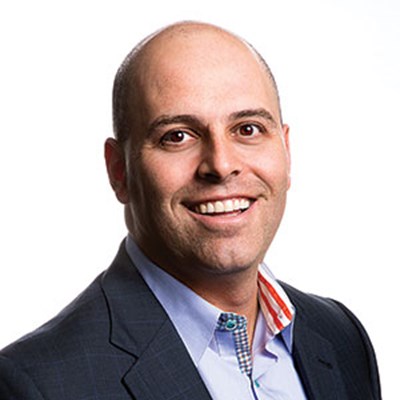 Lee M. Koury
Managing Partner
Smart Business Network Inc.
---
Lee is managing partner of Smart Business Network Inc., a national events, media and marketing company founded in 1989, primarily responsible for expanding the company's Aspire deal-making conference throughout the U.S. He plays a key role in establishing corporate policies and developing long-term strategy and growth plans. Previously, he founded and chaired the Growth Group at national law firm Arter & Hadden LLP (now Tucker, Ellis & West), which focused on working with middle-market and high-growth technology companies.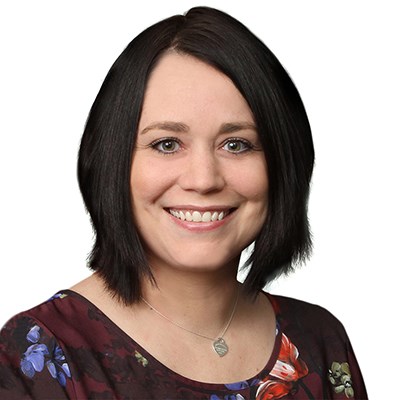 Jessica Labut
Marketing & Business Development
UHY LLP
---
Jessica takes on the marketing and business development role as a two-in-one job. She specializes in creating new network connections, identifies strategic partners, and forms business relationships in the dynamic middle market. Jessica is involved in the creation of products that target specific clients according to industry and demographics. Her experience is a synergy of connecting opportunities, people, and solutions.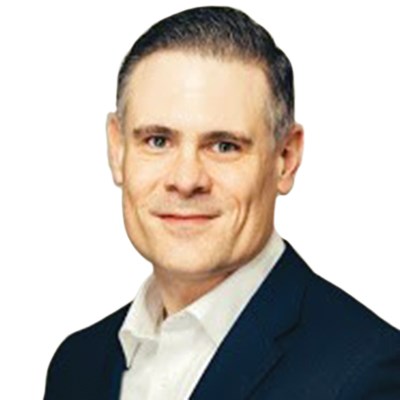 Jeff Lafferty
SVP & Commercial Region Manager
Huntington National Bank
---
Jeff Lafferty leads Huntington Bank's Middle Market Banking team in Southeast Michigan region. He has over 22 years of commercial banking experience serving as a trusted advisor to his clients in diverse industries including manufacturing, distribution, retail, and non-profits.
Jeff Lambert
Chairman
Lambert & Co.
---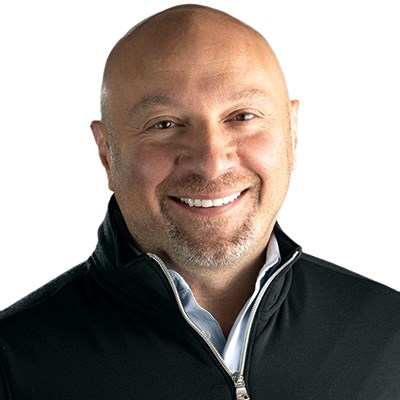 Raffaele Mautone
CEO & Founder
AaDya Security
---
Raffaele Mautone is Founder and CEO of Detroit-based AaDya Security. Raffaele's strategic thinking and effective leadership have been instrumental and paramount in his career as an IT, sales and operations professional. His extensive experience in the IT and security industry serves as the platform of AaDya. Raffaele's consistent record of leading teams through successful acquisitions; strategic planning and implementation and deploying large, multi-tiered complex programs has served companies such as Duo, FireEye, McAfee and Dell. He also has experience in implementing marketing and sales strategies, positioning companies for future growth, and deploying applications and business process improvements to assist with bookings, leads and new go-to-market programs. Raffaele holds a BS from Eastern Michigan University.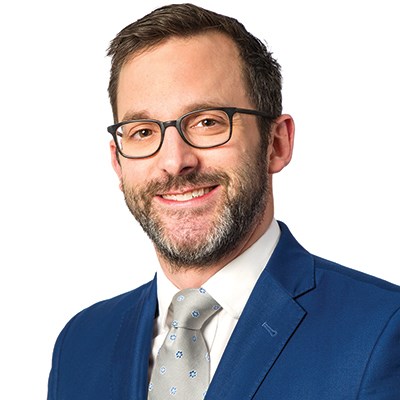 Jeffrey McMichael
Senior Tax Manager
Cohen & Co.
---
Jeffrey brings a strong work ethic and attention to detail to each engagement. Clients and colleagues count on him to not only understand the intricacies of the tax code, but to also keep his eye on the bigger picture and the impact to the business.
Jeffrey is responsible for tax compliance and planning, as well as consulting on transactional tax issues. He works primarily with real estate companies, small businesses and individuals. His real estate practice includes advising both commercial real estate owners and managers, each with their own unique and complex set of tax regulations.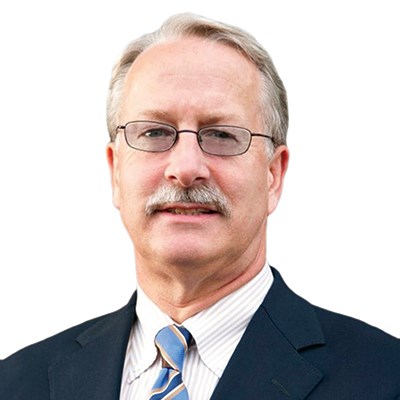 Fred Minturn
CEO & Executive Chairman
MSX International
---
Fred Minturn is Group CEO and Executive Chairman at MSX International. Under his leadership, the company has achieved double-digit growth year on year. Fred oversees the group's two subsidiaries, MSX and Geometric Results Inc. Previously, he served as MSX's President and CEO, as well as Executive Vice President and Chief Financial Officer.
For 35 years, Fred has focused on developing global solutions for OEMs and continues to do so today. He serves on the Board of Directors for MSX and GRI; The Children's Hospital of Michigan Foundation; The HELM at the Boll Life Center; the Veteran Owned Business Round Table; and Business Leaders for Michigan. He was selected for Staffing Industry Analyst's Staffing 100 as one of the most influential people in the industry. Additionally, Fred was recognized as a Supply and Demand Chain Executive "2013 Pros to Know." He has been named Crain's Detroit Business CFO of the Year, and has recently become a finalist for the Ernst & Young Entrepreneur of the Year.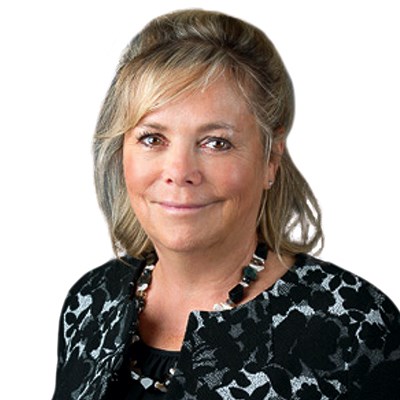 Zan Nicolli
Member
Dickinson Wright PLLC
---
Zan Nicolli is a member of Dickinson Wright PLLC. She has over 30 years of business transactional law experience, from mergers and acquisitions, securities and corporate finance to real estate development, leasing and finance. Her clients range from international to local and their industries run the gamut: from OEM automotive to private equity, from national retailers to local strip centers, from copper cathodes to medical cannabis. She also devotes her time to charitable work, including acting as general counsel to Michigan's Thanksgiving Parade Foundation and working with Beyond Basics, a nonprofit that tutors illiterate children in the Detroit public schools.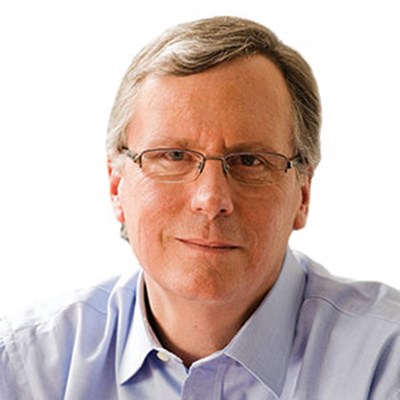 Stephen Polk
CEO
Highgate LLC
---
Stephen is CEO of Highgate LLC, a private investment company in Birmingham, Michigan. Throughout his career, he has been highly successful in helping businesses achieve maximum results. Previously, he served as chairman and CEO of R. L. Polk & Co.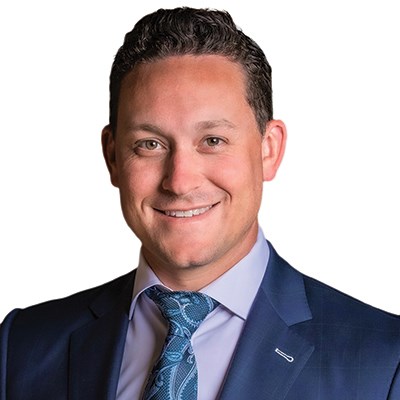 Jake Raska
Financial Advisor
Northwestern Mutual
---
Jake holds a Business degree from the Eli Broad School of Business at Michigan State University. Prior to being a Financial Advisor, Jake spent over 5 years in Management Consulting and advised some of the largest Fortune 500 companies in the U.S. on financial restructuring and strategy. His prior business experience has given him the ability to provide complex analytical planning capabilities to his clients throughout the nation.
Jake has been an advisor for 6 years and has a very robust and highly skilled team that focuses on delivering and simplifying tax mitigation strategies and advanced financial planning for business owners, executives, consultants, private equity professionals and investment bankers.
In addition to his personal planning practice, Jake also advises privately held and publicly traded corporations around corporate cash management and tax efficient executive compensation strategies.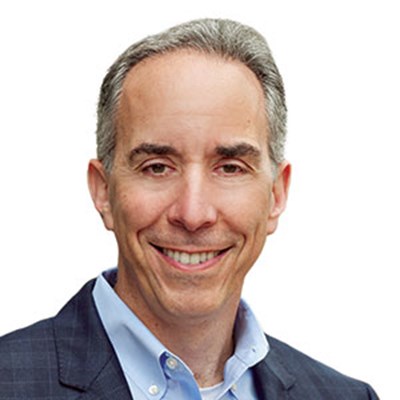 Chris Rizik
CEO
Renaissance Venture Capital
---
Chris is the founder and CEO of the Renaissance Venture Capital Fund, a first-of-its-kind network fund formed by a consortium of Fortune 1000 corporations. Renaissance works to invest in and strategically connect venture capital funds and start-up companies with major corporations. Chris is also the founder and publisher of SoulTracks.com, America's most popular soul music online magazine. Prior to Renaissance, Chris was a co-founder and partner in Michigan's two largest venture capital investors, nanotechnology holding company Ardesta, LLC, and tech fund Avalon Technology Ventures, and received of four consecutive "Deal of the Year" awards by the Michigan Venture Capital Association. Chris was also a senior partner with Dickinson Wright PLLC. He began his career with Coopers & Lybrand.
Damien Rocchi
Co-Founder & CEO
Grand Circus
---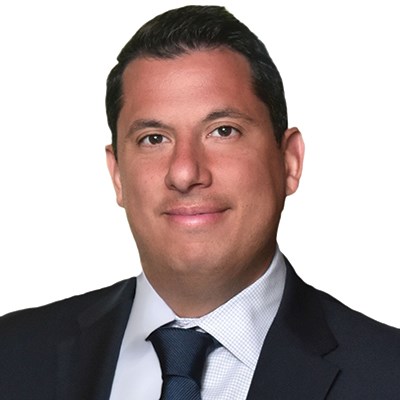 Michael Romaya
Partner
Varnum
---
Michael Romaya is a partner at Varnum and lead attorney in the firm's Birmingham office. He focuses on banking and finance matters and routinely represents financial institutions, borrowers, agents, sponsors, mezzanine providers and other investors in a wide range of financings and structures. Michael's experience encompasses leveraged buyout and leveraged recapitalization loans, asset-based loans, distressed debt financings and real estate financing. He frequently represents lenders and borrowers on workouts and restructuring of troubled credits. Michael also advises companies on various corporate matters, including mergers and acquisitions, and he serves as the outside general counsel for numerous companies, assisting them with respect to day-to-day business issues.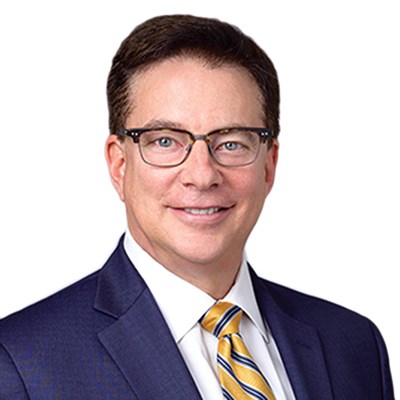 Bill Rosin
Partner
Dickinson Wright, PLLC
---
Bill is a Member of Dickinson Wright PLLC and has been representing buyers and sellers of businesses for over 25 years. As a trusted advisor and experienced negotiator, Bill has successfully closed an extensive list of M&A transactions across a broad spectrum of industries including automotive, snack food, manufactured homes, healthcare and consulting, among others. Typical deal values range in size from a few million dollars to several hundred million dollars.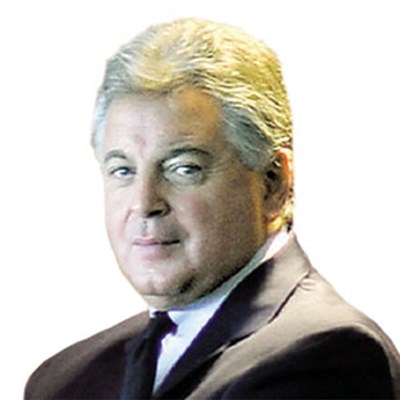 Samuel Valenti
Chairman CEO
Valenti Capital LLC, World Capital Partners, & V5 Partners
---
Sam is chairman of the board of TriMas Corp., a NYSE $1 billion manufacturer of highly engineered precision products for industry. He is also lead director of the board of American Axle Corp., a $7 billion company. He is the former president of Masco Capital Corp., and a 40-year veteran of the company.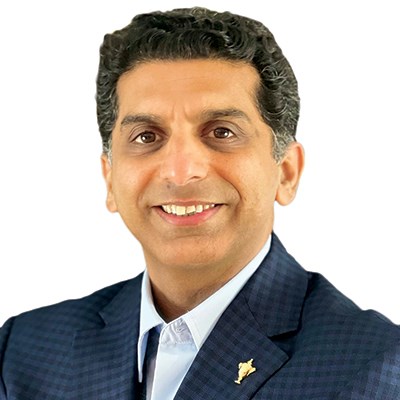 Anish Verma
Chief Sales & Marketing Officer
Mintmesh Inc.
---
Mr. Anish Verma has over 24 years of experience in management consulting and operations as a Client Partner, responsible for driving client value, being a thought leader and a strategic adviser to clients. He started off his career as a Process Engineer at Tata Motors (India). After that he came to the US to pursue his MBA and after graduation joined IBM's Global Business Services group. He worked for IBM for 14 years primarily advising clients in the automotive and manufacturing sector. As an Associate Partner he was responsible for business development and delivery. Then he joined Capgemini as an Executive Director and worked for them for 4 years managing multiple automotive accounts as an Account Executive.
Most recently Mr. Verma cofounded an Artificial Intelligence startup called Mintmesh and is the Chief Sales & Marketing Officer. Mintmesh organization is a pioneer in the Knowledge Engineering space and are developing a new genre called Engineering Language processing (ELP). They are creators of an AI Based digital platform called Rudy for Engineers which serves the engineering community in the EPC and O&G space.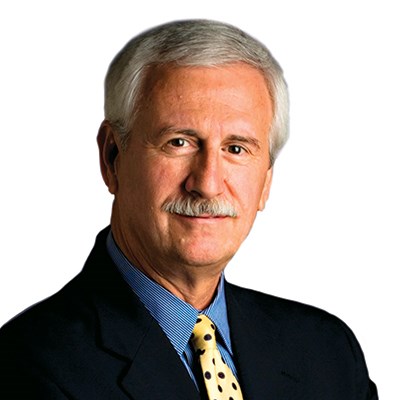 David Weaver
Chief Investment Officer
City Side Ventures
---
David is chief investment officer for City Side Ventures, Birmingham, Michigan. City Side manages the Birmingham Angel network and plans to launch the $10 million Great Lakes Angels Fund in late 2019.
He is founder and president of Aimattech Consulting LLC. He has over 35 years diversified management experience, including global profit/loss responsibility, turning around troubled business operations and developed and negotiated a joint venture R&D agreement with a major Japanese trading company.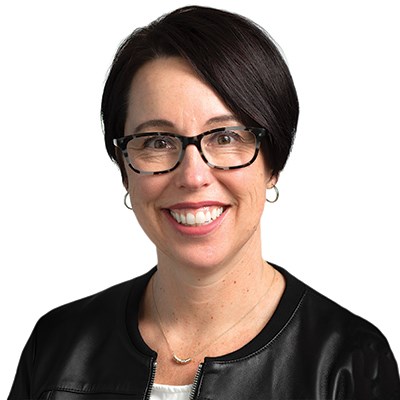 Kathy Weaver
Managing Director, Michigan Market Leader
Aon
---
Kathy is a seasoned strategist with more two decades of experience bringing organizations innovative solutions on two of the most important issues facing them: risk and people. In her current role she leads Michigan's Business Development team helping clients of all sizes, in every industry. Kathy earned a Bachelor of Science degree in Management from Northwoods University and holds the Certified Insurance Counselor and Certified Risk Manager designations. In 2019 she was named a Power Broker Finalist in Cyber by Risk & Insurance and in 2018 was named as an Automotive Power Broker Award by Risk & Insurance. She sits on the board and serves as the Treasurer and Finance Committee Chair of Girl Scouts of Southeastern Michigan, whose mission it is to build girls of courage, confidence, and character, who make the world a better place.
Brad Winer
MD, M&A Advisory
Citizens Capital Markets & Advisory
---