Committee
Chairman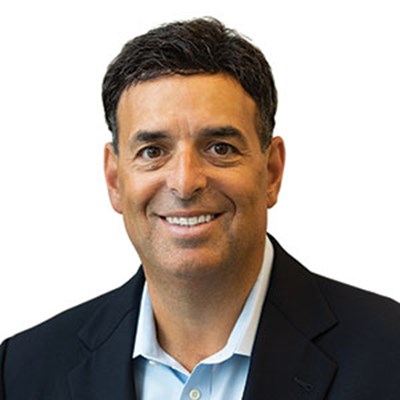 Fred Koury
President & CEO
Smart Business Network
---
Fred co-founded Smart Business Network in 1989 with a single publication in Cleveland, Ohio. In the years since, he has built the company into a leading multimedia and content marketing business providing print and digital marketing services to a national client base.
---
Host Committee
Eran Bashan
Chairman
D-Nav
---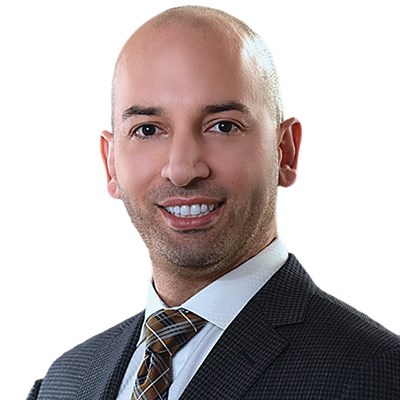 Kal Beidas
President & CEO
Wälzlager Industriewerke Bulle A.G.
---
With extensive experience in both North America, Europe and Asia, Kal Beidas is a visionary leader in the manufacturing space with a proven track record in identifying and capitalizing on value creation initiatives across the global value chain spectrum. He currently serves as the CEO & President of Wälzlager Industriewerke Bulle A.G., a manufacturing firm based out of Switzerland, where he charts the company's strategic direction and provided operational leadership. He also served on the board and plays an active role in product innovation, process engineering, lean manufacturing, global supply chain architecture, sales strategy and talent management.


Beidas attended the University of Michigan, where he earned a B.S. in Mechanical Engineering and an MBA with high distinction. He is also a CFA® charterholder.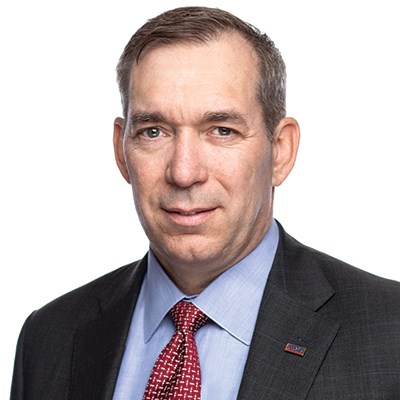 Robert Berdanier
Managing Director
Riveron
---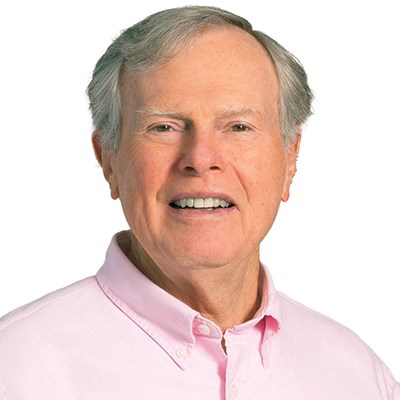 Ian Bund
Senior Advisor, Founder
Plymouth Growth
---
Ian Bund is a founding partner of Plymouth Growth and has been active in venture capital investing since 1969. He brings extensive financial, operational, and technological expertise to the Plymouth team.

Ian formed the first institutional VC in Michigan and has led or co-led 14 funds. He has been involved in building over 350 companies, executing over 40 IPOs, and serving on the Board of more than 20 businesses.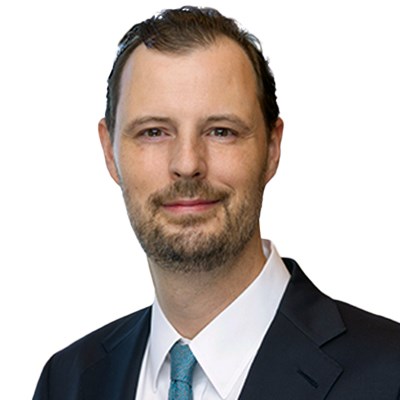 ---
John has significant experience with complex business transactions, including mergers and acquisitions, financings, private equity and venture capital investments, cross-border transactions, general contracts, and securities. He represents a diverse client base ranging from individual entrepreneurs and professional athletes to private equity firms, private foundations, and global businesses. In addition, John serves as outside general counsel to several firm clients in support of their day-to-day and strategic, long-term operations.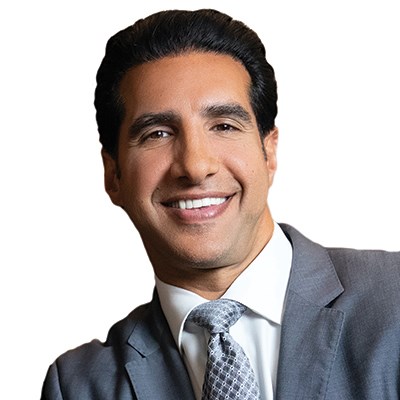 Derek Dickow
Execuitve Coach
DerekDickow.com
---
Derek Dickow connects people with opportunity and is a world-class networker known for facilitating high-potential introductions. He is a passionate fundraiser, who has raised millions of dollars for people, projects, political campaigns, and charities he's passionate about.
Today, Derek serves as a keynote speaker and executive coach who supports first-class events and consults with best-in-class people and organizations. Clients include elected leaders, CEOs and some of the most innovative thinkers. Derek is a highly sought-after professional keynote speaker, sharing his expertise on power connections and his "5 Pillars of Purpose-Driven Networking." A proud member of the National Speakers Association, Derek serves on several boards and has been honored with many business and leadership awards.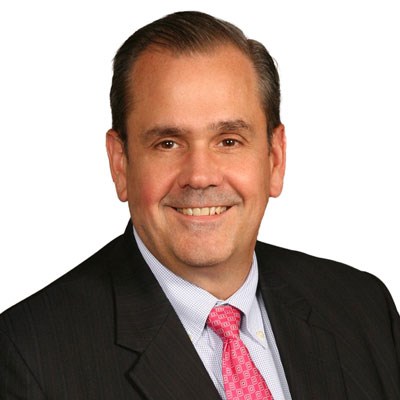 Scott Dillabaugh
Senior Vice President
Lockton Companies
---
Scott leads Lockton's business development strategies and provides customized solutions for benefiting clients. Lockton is the world's largest privately held, independent insurance broker.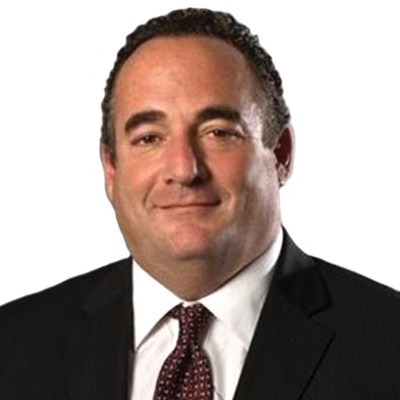 Rick Ellis
Managing Director
Grand Sakwa Capital, LLC
---
Rick is a Managing Director with Grand Sakwa Capital, LLC. Rick previously spent 32 years with JPMorgan Chase as a Managing Director and licensed Investment Banker. Rick managed the SE Michigan Commercial Banking segment for JPMorgan Chase. Rick is Chairman of the Board of Directors for Rockford Carving Company, LLC. and a member of the Advisory Board of Chartline Capital Partners II, L.P.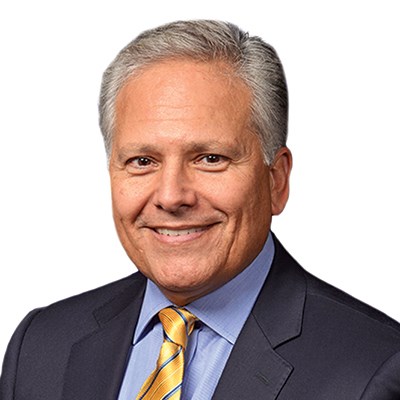 Gerry Giudici
President
Barden Brook Capital, LLC
---
Gerry is president of Barden Brook Capital, an advisory firm to both corporate and private equity clients. Gerry serves private equity firms as an operating executive, executive advisor, industry advisor, board director, and investment partner. Gerry assists with deal sourcing, diligence, execution, and management. In this capacity, Gerry is currently an operating executive for a Covington Capital portfolio company serving defense and industrial markets. Corporate clients engage Barden Brook for sales, business development, market development, and strategy execution.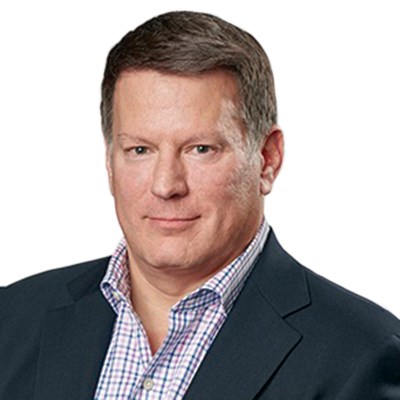 Matthew Gurwin
Shareholder
Doeren Mayhew
---
Matt is a Shareholder at Doeren Mayhew leading the firm's business development and strategic initiatives. Drawing upon more than 20 years of business development experience, he collaborates with the firm's professionals across all industry and technical disciplines to develop and nurture relationships with existing and potential clients, as well as the external professional community that serves them.
Leveraging his wealth management and growth initiatives experience, Matt is able to offer a unique perspective to business owners. Prior to joining the firm, he worked for Telemus Capital Partners, LLC as a Managing Director providing guidance to businesses and individuals to help them with their investment decisions. Previous to that, Matthew was an Investment Banker advising middle-market companies on divestitures, mergers and acquisitions and financing for Deloitte.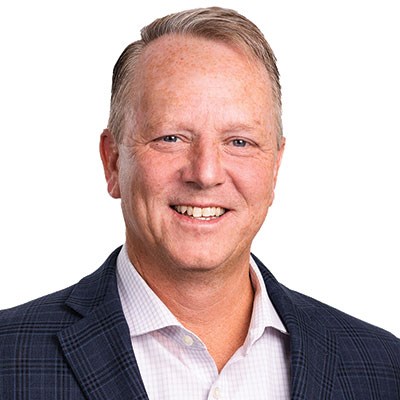 Rick Hampson
President
Old National Bank
---
Rick Hampson is a hands-on Business Leader with over 26 years of commercial banking experience in large corporate syndicated banking and middle market banking at Old National Bank, Citizens Bank, PNC Bank, Comerica Bank and Brown Brothers Harriman & Company.
Proven experience managing a commercial banking portfolio of corporate clients, guiding strategic market direction and overseeing P&L. Accomplished business development professional, skilled in asset-based lending, finance, middle market, lines of credit, and commercial lending.
Throughout my career I have developed additional experience in investment banking and managing M&A advisory efforts. I am an active community leader and current Board Member for organizations including Gleaners Community Food Bank, Big Brothers/Big Sisters of Metro Detroit and Detroit Regional Chamber. M.B.A. from Columbia University Business School in Finance & International Business and B.S. from Boston College in Finance.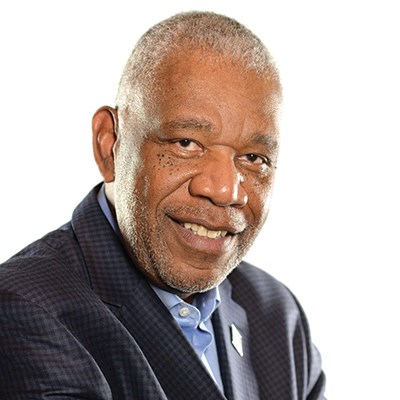 John Henderson
CEO
AEL-Span, LLC
---
John is CEO of AEL-Span LLC, which provides strategic supply chain solutions for the logistics requirements of a diverse base of multinational and regional companies. As a senior executive with strong sales and leadership skills, he offers a unique blend of executive acumen, business management experience and entrepreneurial vision. He has over 35 years of business management experience and has held senior management and board-level positions in banking, venture capital management, manufacturing and contract logistics.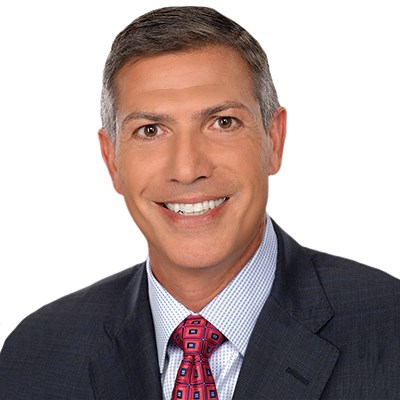 Ramzi Hermiz
Board Director & CEO, Carlex Glass America, LLC
Operating Partner, Atlas Holdings
---
Ramzi served as president and CEO of Shiloh Industries, a global innovative solutions provider focusing on lightweighting technologies that provide environmental and safety benefits to the mobility market. Since joining Shiloh in 2012, Ramzi has transformed the company from a regional automotive supplier into a $1.1 billion global company with a strategic focus on design, engineering and manufacturing.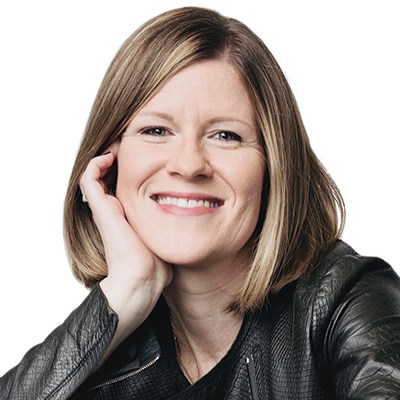 Jennifer Janus
President
Pophouse
---
Jennifer Janus is the President of Pophouse. Pophouse is a Detroit-based commercial interior design studio focused on strategic, unconventional and human-centric design. As President, Jennifer is focused on the strategic growth of Pophouse as well as developing a team that is actively innovating in the design industry. Creating a culture that fosters diversity of thought and experience as well as purposeful and fearless work is one of Jennifer's top areas of focus. In addition to her role at Pophouse, Jennifer serves on the board of the American Society of Employers, actively participates in the Center for Positive Organizations at the University of Michigan Ross School of business and is a member of Vistage.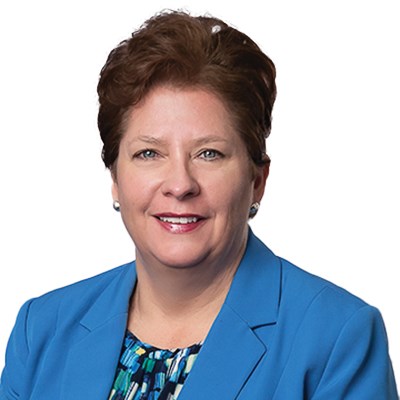 Kathleen Kasperek
Senior Vice President
Wells Fargo
---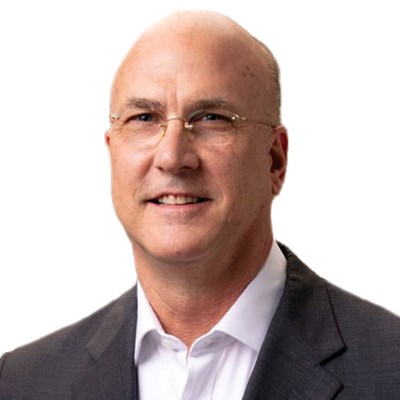 Thomas Kessel
Managing Director
RainStar Capital Group LLC
---
Tom Kessel is a Managing Director at RainStar Capital Group. Tom brings an extensive background of supporting private enterprises achieve their growth objectives - both from acquisitions as well as organic. RainStar recently celebrated two milestones - its ninth year of operations as well as passing the $2 billion threshold for financings arranged.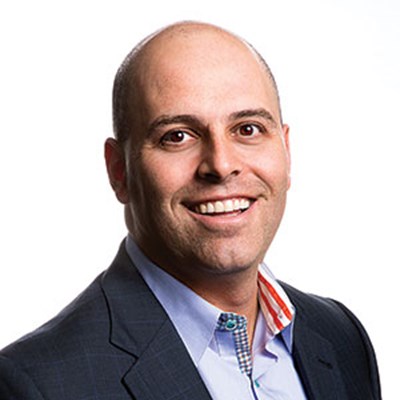 Lee M. Koury
Managing Partner
Smart Business Network Inc.
---
Lee is managing partner of Smart Business Network Inc., a national events, media and marketing company founded in 1989, primarily responsible for expanding the company's Aspire deal-making conference throughout the U.S. He plays a key role in establishing corporate policies and developing long-term strategy and growth plans. Previously, he founded and chaired the Growth Group at national law firm Arter & Hadden LLP (now Tucker, Ellis & West), which focused on working with middle-market and high-growth technology companies. 
Philip L'Esperance
COO
Ascension Group International
---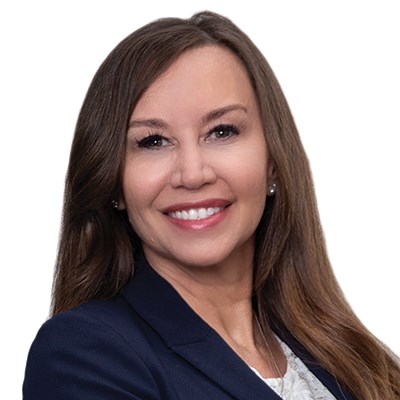 Renee Mendelssohn
Senior Wealth Advisor
Waldron Private Wealth
---
Renee's expertise excels in providing advisory services for high-net worth and ultra-high-net worth individuals and families. She collaborates with our planning and investment teams to develop customized and comprehensive strategies for her clients, with a focus on trust and estate planning, income tax planning, succession planning for business owners, and family governance for multi-generational families. Renee has more than 20 years of experience in the financial services industry. Prior to joining Waldron, she was Vice President and Trust and Wealth Advisor with Comerica Bank, and prior Vice President for Citigroup Trust, both where she focused on financial planning and investment management for ultra-high net worth individuals and families. Additionally, Renee was admitted to the Michigan Bar Association in 2004 and maintains her current status as an attorney.  She resides in Flat Rock, Michigan, with her special-needs grandson of whom she is Guardian for, along with her four small dogs.  She is an active member in promoting various Women's organizations, autism charities and animal advocate.  She enjoys travel, great food, the theatre, sporting events, and spending time with family. 
Dave Mitchell
Managing Partner
TRP Fund
---
Eric Nahat
Advisor & Director of Investments
Synergy Capital Solutions (Hightower)
---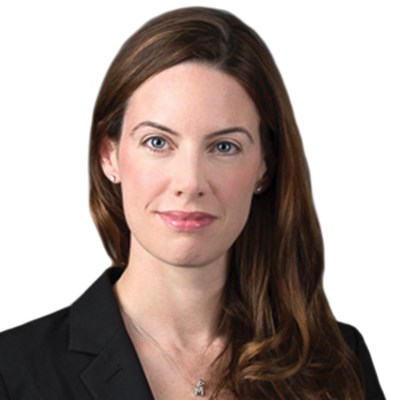 Erin Pawlowski
Member
Dickinson Wright, PLLC
---
Ms. Pawlowski is a corporate attorney with experience in matters spanning a broad array of complex transactions and business issues. She works with companies in a variety of industries, including retail, apparel, consumer products, software, and banking and finance, among others. Ms. Pawlowski is passionate about providing excellent client service, finding creative and nimble solutions for her clients, and delivering advice in a succinct, actionable manner. Ms. Pawlowski previously litigated complex, high-stakes business cases for a large, private law firm.  She also previously served as in-house counsel for Carhartt, Inc., where she managed a broad range of legal matters, including corporate transactions, regulatory and compliance issues, intellectual property portfolio management and anti-counterfeiting initiatives, litigation matters, and legal process innovation, among others.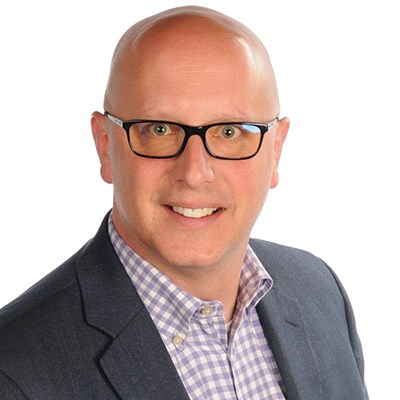 Rich Pennock
President
Technology Resource Group
---
Rich is a human capital leader focused on driving innovation and business results through talent management and supply chain strategies. He is a 25 year veteran of the staffing industry.
During his industry tenure, Rich has been responsible for establishing customer-centric approaches to Operations Management across multiple Talent Solutions. This has included managing teams of recruiters and account managers challenged with driving growth while identifying and creating customized workforce solutions to meet talent demands.
When he is not supporting the team at Technology Resource Group, he can be found giving back to the Detroit start-up community by mentoring Mobility entrepreneurs.
Dan Poortenga
Vice President
National Christian Foundation - Michigan
---
Dan Poortenga is VP at the National Christian Foundation (Michigan) where he encourages biblical generosity and coordinates DAF gifts, including (complex) gifts of interests in businesses and real estate. Since 1982 NCF has received roughly 3,000 complex gifts with a value of over $5B. Overall, givers at NCF have granted more than $17B to 90,000 charities.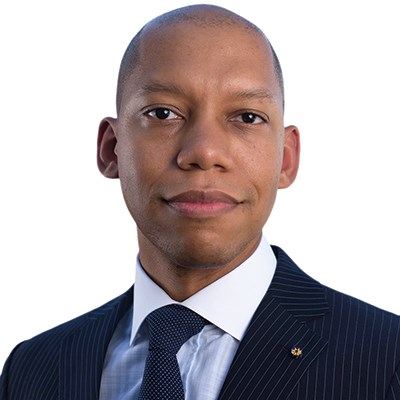 ---
Passionate leader with a focus on big data, SaaS, FinTech, and media. Global business experience with track record in P&L growth, business development, operations management, information technology, complex project management, and data protection and privacy. Highly experienced, media-savvy brand builder. Quoted regularly by CNN, WSJ, the New York Times, CNBC, the FT, Reuters and the BBC.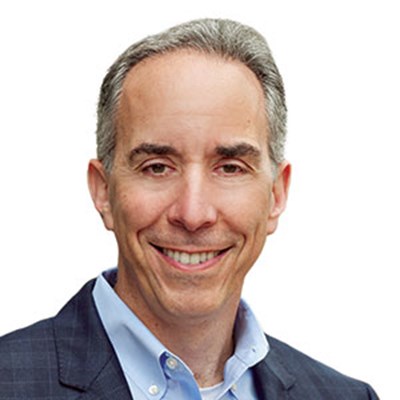 Chris Rizik
CEO
Renaissance Venture Capital
---
Chris is the founder and CEO of the Renaissance Venture Capital Fund, a first-of-its-kind network fund formed by a consortium of Fortune 1000 corporations. Renaissance works to invest in and strategically connect venture capital funds and start-up companies with major corporations. Chris is also the founder and publisher of SoulTracks.com, America's most popular soul music online magazine. Prior to Renaissance, Chris was a co-founder and partner in Michigan's two largest venture capital investors, nanotechnology holding company Ardesta, LLC, and tech fund Avalon Technology Ventures, and received of four consecutive "Deal of the Year" awards by the Michigan Venture Capital Association. Chris was also a senior partner with Dickinson Wright PLLC. He began his career with Coopers & Lybrand.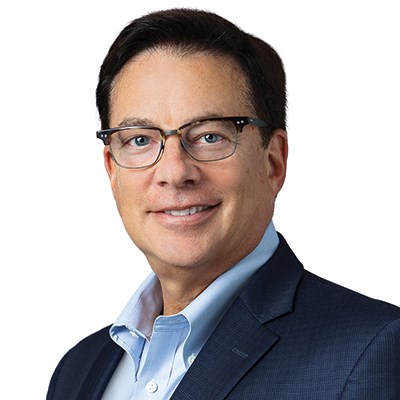 Bill Rosin
Partner
Dickinson Wright, PLLC
---
Bill is a Member of Dickinson Wright PLLC and has been representing buyers and sellers of businesses for over 25 years. As a trusted advisor and experienced negotiator, Bill has successfully closed an extensive list of M&A transactions across a broad spectrum of industries including automotive, snack food, manufactured homes, healthcare and consulting, among others. Typical deal values range in size from a few million dollars to several hundred million dollars.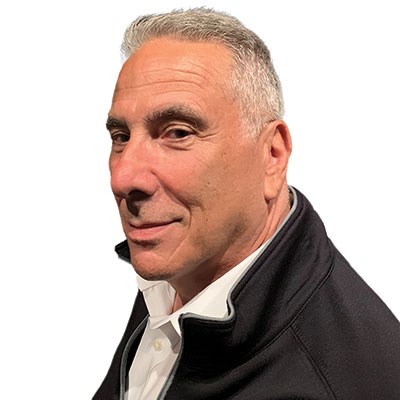 Dominick Schiano
President and Co-Founding Partner
Evergreen Capital Partners LLC
---
Mr. Schiano is the President and co-founding Partner of Evergreen Capital Partners LLC. Evergreen has been engaged by The Gores Group as a Senior Advisor in the industrial sector, by TowerBrook Capital Partners where Mr. Schiano was a member of the Management Advisory Board and by DLJ Merchant Banking Partners, the Private equity arm of Credit Suisse where held the position of Vice Chairman – Global Industrial Partners. Prior to forming Evergreen, Mr. Schiano served as a Managing Director and member of the Investment Committee of Questor Partner Funds.
Previously, Mr. Schiano served in various senior operating, finance and M&A roles at Textron Inc., TRW Inc. ( now ZF), Wickes Companies Inc., and it's predecessor, Gulf+Western Industries Inc. Mr. Schiano began his career at Emerson Electric Company Inc. He is a six-sigma champion Dom has served on over 30 local government, sponsor owned, joint venture, and public company boards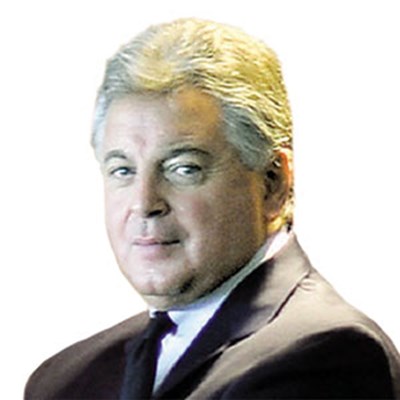 Sam Valenti III
Chairman & CEO
Valenti Capital, LLC | World Capital Partners
---
Sam is chairman of the board of TriMas Corp., a NYSE $1 billion manufacturer of highly engineered precision products for industry. He is also lead director of the board of American Axle Corp., a $7 billion company. He is the former president of Masco Capital Corp., and a 40-year veteran of the company.
Brent Wolgast
Managing Director
BlueWater Equity Partners
---
Monica Wheat
Managing Director
Techstars Detroit
---