Committee
Chairman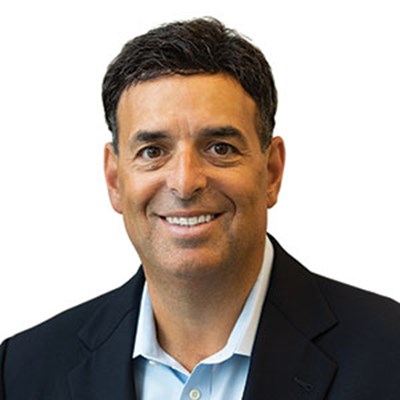 Fred Koury
President & CEO
Smart Business Network
---
Fred co-founded Smart Business Network in 1989 with a single publication in Cleveland, Ohio. In the years since, he has built the company into a leading multimedia and content marketing business providing print and digital marketing services to a national client base.
---
Host Committee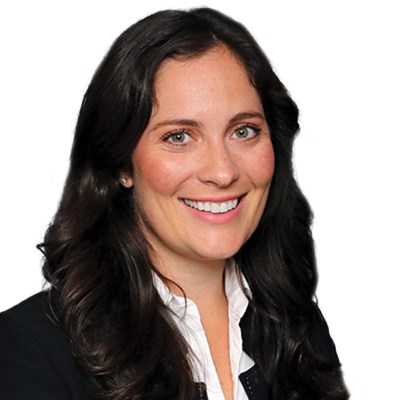 Jordann Andrusiak
Advisor & Chief Client Experience Officer
Synergy Capital Solutions
---
Jordann holds dual roles as an Advisor and Chief Client Experience Officer. As an Advisor, Jordann works with individuals and families to help them achieve their financial goals. She works to enhance their client experience through relationship management, investment planning and asset-management strategies. She is also a part of the Synergy Investment Committee.
As Chief Client Experience Officer, she strives to evolve and grow the practice through cultivation of the advisory team and nurturing our client experience alongside the Marketing team. These roles suit Jordann's love of organizing, implementing change and communicating with people. She is a CERTIFIED FINANCIAL PLANNER™ practitioner and holds the Series 7 and 66 licenses. Jordann enjoys working alongside her entire family, creating a lasting professional legacy. She has a bachelor's degree in finance from The Broad College of Business at Michigan State University.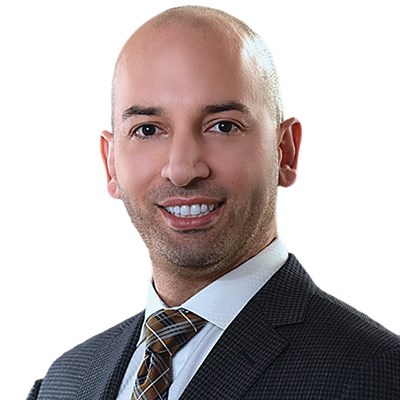 Kal Beidas
President & CEO
Wälzlager Industriewerke Bulle A.G.
---
With extensive experience in both North America, Europe and Asia, Kal Beidas is a visionary leader in the manufacturing space with a proven track record in identifying and capitalizing on value creation initiatives across the global value chain spectrum. He currently serves as the CEO & President of Wälzlager Industriewerke Bulle A.G., a manufacturing firm based out of Switzerland, where he charts the company's strategic direction and provided operational leadership. He also served on the board and plays an active role in product innovation, process engineering, lean manufacturing, global supply chain architecture, sales strategy and talent management.


Beidas attended the University of Michigan, where he earned a B.S. in Mechanical Engineering and an MBA with high distinction. He is also a CFA® charterholder.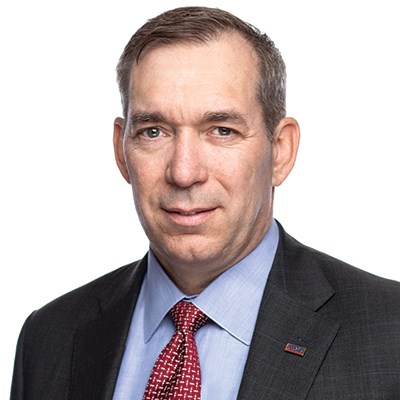 Robert Berdanier
Managing Director, Business Restructuring Services
BDO Consulting Group, LLC
---
Robert is a Managing Director in BDO's Business Restructuring & Turnaround Services practice. His focus is on middle-market companies, both distressed and healthy, seeking financial and operational improvement through interim financial leadership and re-organization. Robert is a seasoned restructuring professional, with significant experience in the manufacturing, distributing, hotels/ hospitality and entertainment industries.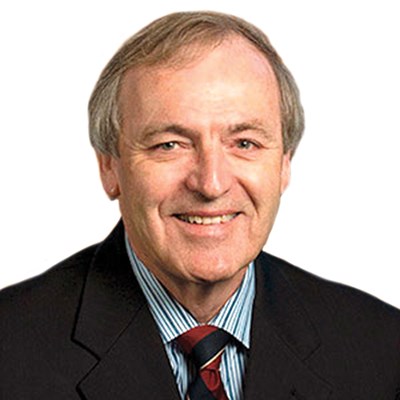 David Brophy
Professor of Finance, Ross School of Business
University of Michigan
---
David Brophy is director of the Office for the Study of Private Equity Finance and a professor of finance at University of Michigan's Ross School of Business. His research focuses on pricing of private equity and initial public offerings of common stock and characteristics of the venture capital market. He was the principal investigator on "Prospects for Small Business and Entrepreneurship in the 21st Century," a White House Conference on Small Business, and directs The Midwest Growth Capital Symposium.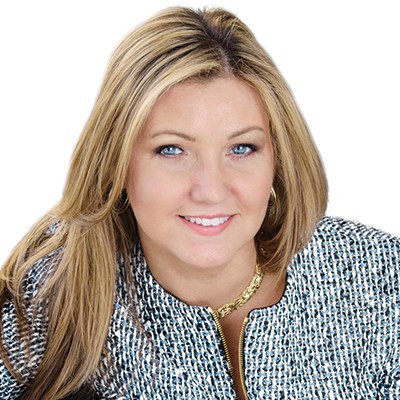 Mary Buchzeiger
President & CEO
Lucerne International Inc.
---
Mary Buchzeiger is the president and CEO of Lucerne International, a leading global automotive supplier headquartered in Auburn Hills, MI. Lucerne produces innovative cast, stamped and forged assemblies. Mary has grown the business exponentially by expanding into three continents and five countries since she took the helm in 2008.  
Mary is committed to playing a key role in the continued growth of Michigan's automotive industry. She believes that by creating and maintaining international relationships and emphasizing the significance of diversity in the workplace, one can inspire innovation leading to advancement. Mary deems the art of negotiation as the single most important skill necessary to succeed in business, and believes in the significance of understanding cultural differences to grow relationships abroad.
Dedicated to philanthropy, Mary feels strongly that giving back to the community is one of the most imperative and rewarding aspects of being a business owner. Mary is an advocate for women empowerment and believes that the automotive industry can benefit from a more diverse talent base. As a WBE certified business owner, Mary is heavily involved in women-focused initiatives such as the Great Lakes Women's Business Council and Inforum. She also supports non-profit organizations, Winning Futures and The Children's Center in Detroit, both of which support children's education with the objective to teach youth practical skills to help them transition into the workforce.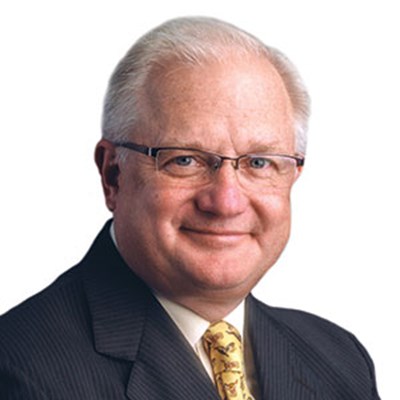 Harry Cendrowski
Managing Director
Cendrowski Corporate Advisors
---
Harry is a founding member of Cendrowski Corporate Advisors and a licensed CPA in Michigan, Illinois and Florida. He is a veteran of the private equity and venture capital industries as an investor, founder and advisor to several funds. He has served as an expert witness in numerous disputes, as court-appointed receiver for multimillion dollar estates and as the accountant to the trustee in high-profile bankruptcy cases.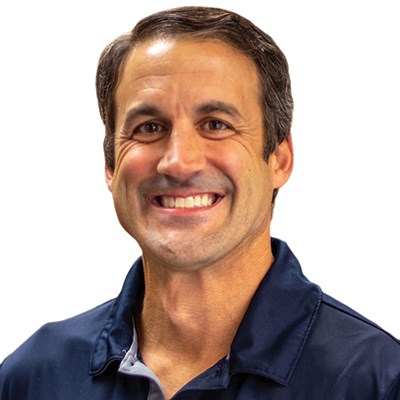 ---
Tom Cinzori is a seasoned and multi–faceted executive with a proven ability to anticipate, innovate, and accelerate across a spectrum of administrative disciplines to enhance business performance. Areas of expertise include financial strategy and stewardship, executive leadership, treasury management, advanced IT operational deployment, HR strategy, organizational design, cultural development, and change leadership. Tom possesses an unparalleled business perspective from start up to multi- national organizations. He has more than 28 years of financial experience and over 20 years of executive experience in a multitude of different industries and market segments. He brings a multi-dimensional perspective and a wealth of experience to growing organizations.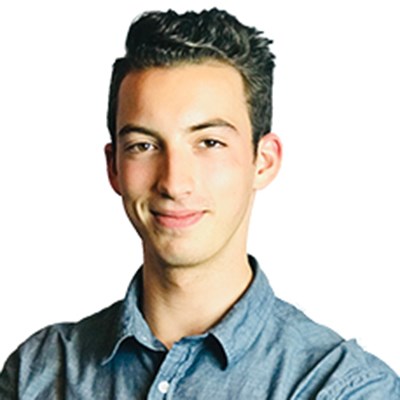 Josh Cooper
Founder & CEO
Skoop Signage
---
Josh has been an entrepreneur since he was 14 years old. Josh believes his purpose in life is to leverage the power of entrepreneurial fire and innovative technology to make the world a better place. His current company, Skoop Signage, is an AI-powered Digital Signage software. The companies mission is to guide the world through digital signage. The company was valued at $13 Million after its last funding round. Their technology is being used to power thousands of screens globally.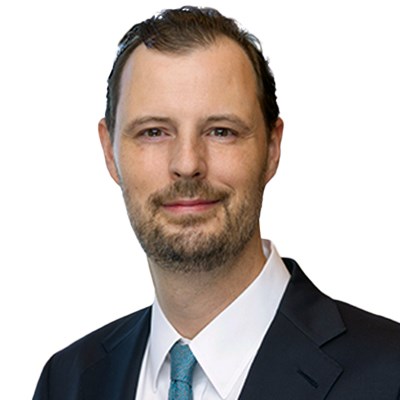 ---
John has significant experience with complex business transactions, including mergers and acquisitions, financings, private equity and venture capital investments, cross-border transactions, general contracts, and securities. He represents a diverse client base ranging from individual entrepreneurs and professional athletes to private equity firms, private foundations, and global businesses. In addition, John serves as outside general counsel to several firm clients in support of their day-to-day and strategic, long-term operations.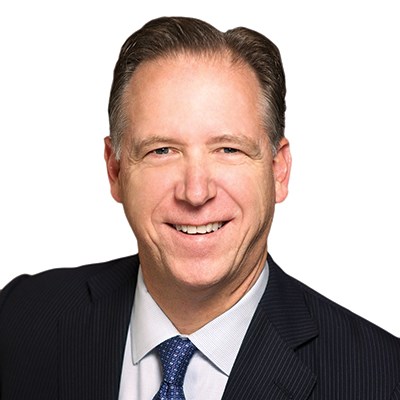 Brian Demkowicz
Chairman & Founder
Huron Capital
---
Brian is the Chairman & Founding Partner of Huron Capital Partners.  He is a seasoned investor with a 30+ year track record of successfully transforming and building middle-market companies in partnership with experienced operating executives. Brian founded Huron Capital in 1999 with the goal of building great companies with great people through the deployment of high-impact buy-and-build investment strategies, the core tenets of which include improving profitability through operating efficiencies and accelerating growth through strategic add-ons.
Since inception, Huron Capital has successfully established six private equity funds totaling nearly $2.0 billion and invested in over 260 businesses throughout North America underpinned by its margin-of-safety approach.  Brian chairs the firm's Investment Committee and Board of Directors.
Brian began his investment career at Heller Financial in Chicago where he spent nearly a decade executing all aspects of middle-market buyout transactions as well as operational restructurings prior to establishing Huron Capital.
In addition to working with Huron Capital's various portfolio companies, Brian is active in the local community, serving on the boards of numerous industry, civic, educational and charitable organizations, including:  The Detroit Regional Chamber, The GreenLight Fund, The Catholic Foundation of Michigan, The Detroit Athletic Club Foundation and The University of Detroit Jesuit High School.
He earned a B.S. in Accounting from Purdue University and an M.B.A. from the J.L. Kellogg Graduate School of Management at Northwestern University, and is a CPA (inactive).  He has five kids, two dogs and one wife, and is a die-hard Chicago Bears fan.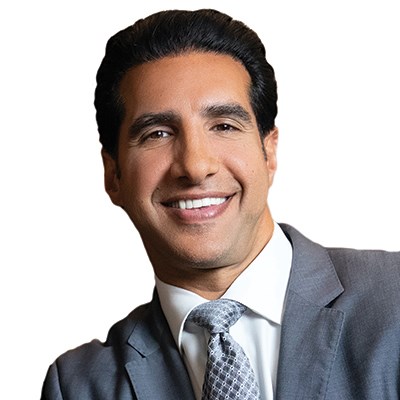 Derek Dickow
Execuitve Coach
DerekDickow.com
---
Derek Dickow connects people with opportunity and is a world-class networker known for facilitating high-potential introductions. He is a passionate fundraiser, who has raised millions of dollars for people, projects, political campaigns, and charities he's passionate about.
Today, Derek serves as a keynote speaker and executive coach who supports first-class events and consults with best-in-class people and organizations. Clients include elected leaders, CEOs and some of the most innovative thinkers. Derek is a highly sought-after professional keynote speaker, sharing his expertise on power connections and his "5 Pillars of Purpose-Driven Networking." A proud member of the National Speakers Association, Derek serves on several boards and has been honored with many business and leadership awards.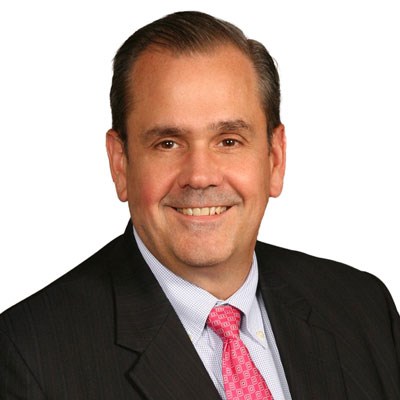 Scott Dillabaugh
Senior Vice President
Lockton Companies
---
Scott leads Lockton's business development strategies and provides customized solutions for benefiting clients. Lockton is the world's largest privately held, independent insurance broker.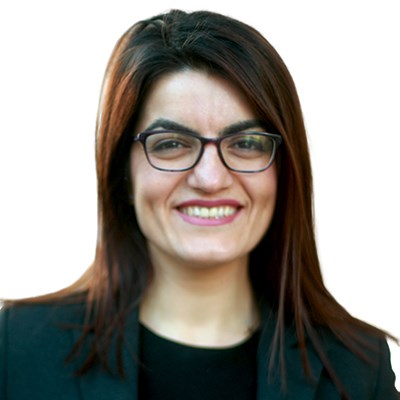 Wafa Dinaro
Executive Director
New Economy Initiative
---
Wafa Dinaro is the executive director for the New Economy Initiative (NEI), a project of the Community Foundation for Southeast Michigan. In this role, she leads the program and grantmaking activities for entrepreneurship-based donors of the Community Foundation. She also cultivates public support for inclusive entrepreneurship and small business development-related initiatives.
Before her current role, Dinaro directed economic development for Wayne County, Michigan. Her responsibilities included the oversight and execution of Wayne County's economic development initiatives including business attraction, retention and expansion programs, small business, and entrepreneurial support.
Dinaro has held a variety of other positions in the private and public sector over the years and is seasoned at developing partnerships between business and government. Her professional background includes project management, community development, strategic planning, and communication. Dinaro's experience also includes diplomatic work, where she led operations for the Department of Defense while assigned to Defense Attaché Offices in U.S Embassies around the world.
Dinaro holds a master's degree in public policy from Georgetown University and a bachelor's degree in political science and communications from the University of Michigan.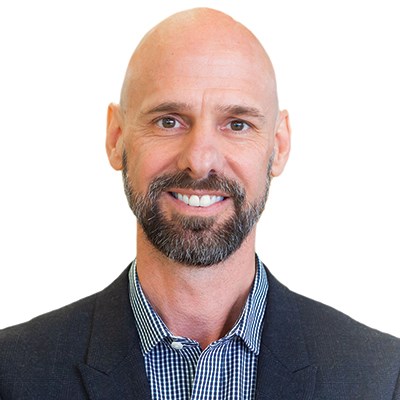 Martin Dober
SVP & Managing Director
Invest Detroit Ventures
---
Martin Dober is senior vice president at Invest Detroit and managing director of its venture capital arm, Invest Detroit Ventures. He has deep experience in investment, support, and operational roles in early stage ventures, and a background in finance and engineering. He was previously senior vice president of entrepreneurship and innovation for the Michigan Economic Development Corporation. Prior to this, he held senior positions in several small technology companies, including iRobot, ASTI, and EIP, Inc. His career also includes M&A at Delphi, corporate finance at DaimlerChrysler, and engineering at the Budd Company. Martin received a Bachelor of Science from Kettering University and an MBA from the Harvard Business School.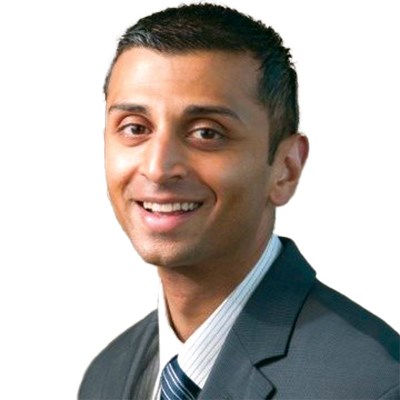 Neal Doshi
Managing Partner
M3 Capital Partners
---
Neal Doshi is a Managing Partner at M3 Capital Partners. He is a proven entrepreneur with extensive knowledge in strategy, operation, and business development. He has over 15 years of experience in a myriad of industries including healthcare, information technology, automotive manufacturing, and commercial real estate. With global work experience in the US, Mexico, China, and Europe, Neal has developed strong, yet flexible leadership skills newly impacted by his recent completion of his MBA at Duke University's The Fuqua School of Business. Corp! Magazine named him a "Most Valuable Professional" in 2015.
Prior to M3, Neal was former managing partner of Complete Data Products (CDP), a fintech company, Neal was driven to create strategies and provide solutions to problems he hasn't encountered yet. Doshi saw mountains of paper…and a huge lack of security. He immediately started looking into the role technology could play in managing those two specific problems. With his mind on the numbers, he knew that storing all that paper and keeping it "safe" from data breaches and natural disasters was not cost-effective. In response, CDP added e-receipts and email encryption to the roster of products they offered and began adding staff to work with the new technology and new clients. During his tenure at CDP, Neal developed a national seller channel with over 20 VARs in three years, affiliations with large Credit Union organizations throughout the US and Caribbean, and an internal sales team focused on diversifying CDP's clientele. Over the three plus years at CDP, Neal increased recurring revenue by over 20%. Currently, he serves a Board position for the CDP.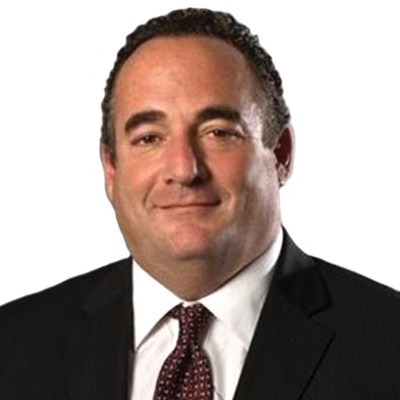 Rick Ellis
Managing Director
Grand Sakwa Capital, LLC
---
Rick is a Managing Director with Grand Sakwa Capital, LLC. Rick previously spent 32 years with JPMorgan Chase as a Managing Director and licensed Investment Banker. Rick managed the SE Michigan Commercial Banking segment for JPMorgan Chase. Rick is Chairman of the Board of Directors for Rockford Carving Company, LLC. and a member of the Advisory Board of Chartline Capital Partners II, L.P.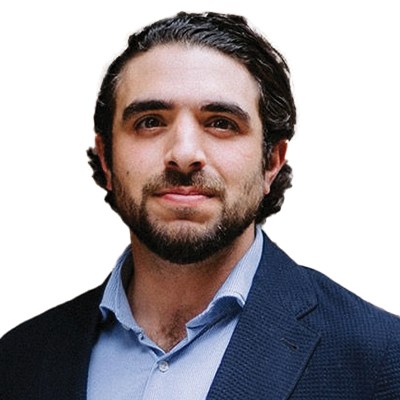 Nicholas Garippa
Vice President
BlueWater Equity Partners
---
Nick is the Vice President of BlueWater Equity Partners, a middle-market focused private equity firm located in Birmingham, Michigan. Nick assists with deal sourcing, strategy, evaluation, diligence, execution, and portfolio company management.
Prior to joining BlueWater, Nick began his career in the capital markets & compliance space before leaving to pursue a business development & operations-focused role at a leading manufacturer in Metro Detroit. Nick received his Bachelor of Arts in Business Administration from the University of Detroit Mercy.
In addition to his responsibilities at BlueWater, Nick is an active participant in his local community. Nick serves as a board member for the Leaders for Kids Foundation, and is the assistant coach for the Brother Rice Varsity Lacrosse program. Nick resides in Birmingham, MI and is an avid Liverpool supporter.
David Girodat
Regional President
Fifth Third Bank
---
David Girodat serves as regional president of Fifth Third Bank in Eastern Michigan. In this role, he is responsible for the growth and strategic alignment of Fifth Third's Commercial, Wealth & Asset Management, Business Banking and Treasury Management. David joined Fifth Third Bank in 2001 with the acquisition of Old Kent Bank. He previously served as senior commercial banker for Fifth Third Bank. He has more than 30 years of banking industry experience in multifaceted roles, where he started as a teller and served as a credit analyst, loan officer and head of Commercial real estate. David earned a bachelor's degree in business administration and a master's degree in finance from Walsh College. He serves as a trustee of Walsh College and on the boards of the Detroit Regional Chamber, Detroit Economic Club, New Detroit, Henry Ford Macomb Hospital and Business Leaders for Michigan. David is a member of the New Detroit executive committee and the United Way Cabinet. Additionally, he is a founding and former chairman of Advancing Macomb and a former chair of Henry Ford Macomb Hospital.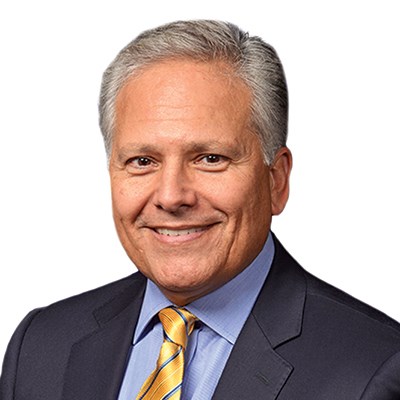 Gerry Giudici
President
Barden Brook Capital, LLC
---
Gerry is president of Barden Brook Capital, an advisory firm to both corporate and private equity clients. Gerry serves private equity firms as an operating executive, executive advisor, industry advisor, board director, and investment partner. Gerry assists with deal sourcing, diligence, execution, and management. In this capacity, Gerry is currently an operating executive for a Covington Capital portfolio company serving defense and industrial markets. Corporate clients engage Barden Brook for sales, business development, market development, and strategy execution.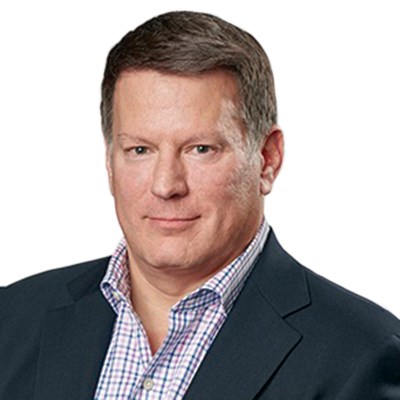 Matthew Gurwin
Shareholder
Doeren Mayhew
---
Matt is a Shareholder at Doeren Mayhew leading the firm's business development and strategic initiatives. Drawing upon more than 20 years of business development experience, he collaborates with the firm's professionals across all industry and technical disciplines to develop and nurture relationships with existing and potential clients, as well as the external professional community that serves them.
Leveraging his wealth management and growth initiatives experience, Matt is able to offer a unique perspective to business owners. Prior to joining the firm, he worked for Telemus Capital Partners, LLC as a Managing Director providing guidance to businesses and individuals to help them with their investment decisions. Previous to that, Matthew was an Investment Banker advising middle-market companies on divestitures, mergers and acquisitions and financing for Deloitte.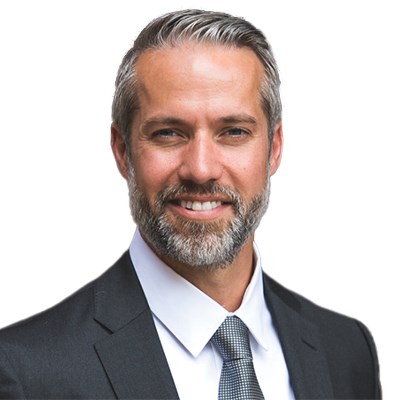 Michael Healander
Co-Founder, President & CEO
Airspace Link, Inc.
---
As Co-Founder, President & CEO of Airspace Link, Inc., Michael Healander is responsible for running all facets of the business. Michael has a proven executive management track record and 15 years of experience driving growth in the UAS and geospatial industry. Airspace Link's award-winning AirHub® Platform has been described by Federal, State, and Local Government partners and Commercial Operators as the "Smart Maps for Drones".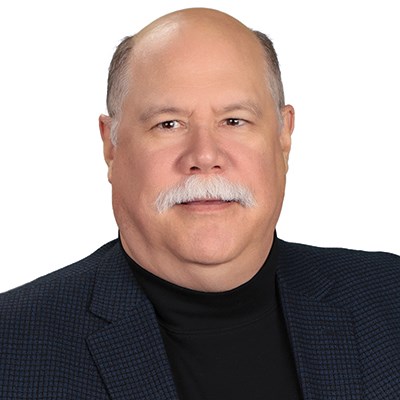 Jim Heller
Chair
Vistage Michigan
---
Jim joined Vistage in 1997 as a member and 4th generation leader of a family business. Now, Jim brings over 30 years of business experience to Vistage as a chair. Holding numerous roles in a privately held company across a broad array of functions uncovered a passion for helping new and seasoned leaders improve their personal lives, professional lives, and companies. Jim currently chairs a group of CEOs and a group of emerging leaders.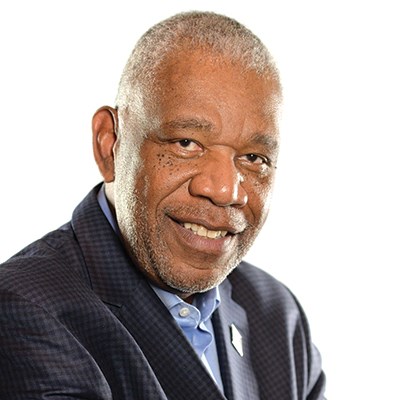 John Henderson
CEO
AEL-Span, LLC
---
John is CEO of AEL-Span LLC, which provides strategic supply chain solutions for the logistics requirements of a diverse base of multinational and regional companies. As a senior executive with strong sales and leadership skills, he offers a unique blend of executive acumen, business management experience and entrepreneurial vision. He has over 35 years of business management experience and has held senior management and board-level positions in banking, venture capital management, manufacturing and contract logistics.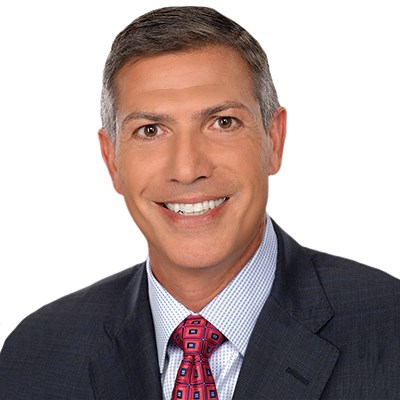 Ramzi Hermiz
Board Director & CEO, Carlex Glass America, LLC
Operating Partner, Atlas Holdings
---
Ramzi served as president and CEO of Shiloh Industries, a global innovative solutions provider focusing on lightweighting technologies that provide environmental and safety benefits to the mobility market. Since joining Shiloh in 2012, Ramzi has transformed the company from a regional automotive supplier into a $1.1 billion global company with a strategic focus on design, engineering and manufacturing.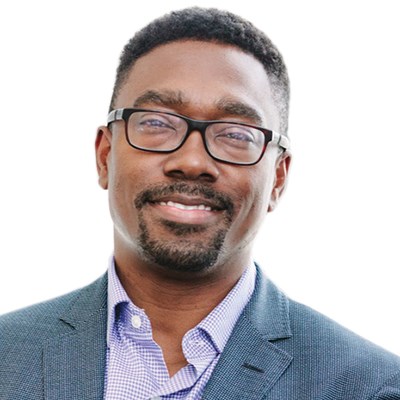 Patrick Hines
Founder & CEO
Functional Fluidics
---
Dr. Hines is a pediatric critical care physician and scientist who is internationally recognized for his efforts to develop and validate a gold standard for the assessment of red blood cell health in clinical practice, work that grew out of patient care challenges he experienced as a pediatric intensivist. 
In 2014, Dr. Hines founded Functional Fluidics, a Michigan-based biotech company spun out of the Wayne State School of Medicine, developing red blood cell health diagnostic platforms that are currently being used by the majority of pharmaceutical companies developing red blood cell-modifying therapies, including Novartis, Novo Nordisk, Forma, Agios, Global Blood Therapeutics, and Takeda, and entities developing curative therapies such as Graphite Bio (gene editing) and National institutes of Health (stem cell transplantation).   Functional Fluidics diagnostic testing has also been adopted by medical centers in Michigan, Florida, Mississippi, Washington, D.C, Maryland, and Virginia.
Dr. Hines will be leading an A round to fund the expansion of Functional Fluidics diagnostic testing throughout the United States. In recognition of his work, Dr. Hines was selected as an Aspen Health Innovation Fellow within the Aspen Global Leadership Network, chosen as a Crain's Healthcare Hero, and received the Crain's Detroit Business 40 Under 40 award. He completed both his fellowship in critical care medicine and pediatrics residency at the Children's Hospital of Philadelphia. He received his M.D. degree and Ph.D. in Pharmacology from the UNC-Chapel Hill, and Bachelor of Science in Chemistry from Hampton University.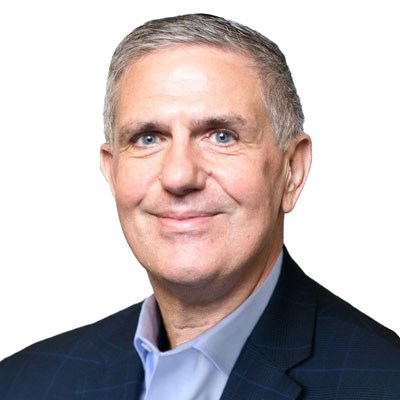 Ed Holinski
Chair
Vistage
---
Ed has led several businesses to rapid growth, developed and advised leaders, and helped companies transform to meet market changes. He now advises leaders on creatively addressing challenges in the midst of complexity and uncertainty.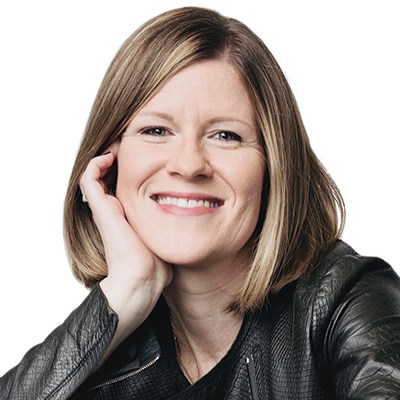 Jennifer Janus
President
Pophouse
---
Jennifer Janus is the President of Pophouse. Pophouse is a Detroit-based commercial interior design studio focused on strategic, unconventional and human-centric design. As President, Jennifer is focused on the strategic growth of Pophouse as well as developing a team that is actively innovating in the design industry. Creating a culture that fosters diversity of thought and experience as well as purposeful and fearless work is one of Jennifer's top areas of focus. In addition to her role at Pophouse, Jennifer serves on the board of the American Society of Employers, actively participates in the Center for Positive Organizations at the University of Michigan Ross School of business and is a member of Vistage.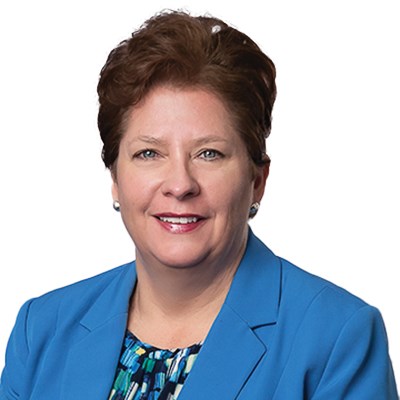 Kathleen Kasperek
Senior Vice President
Wells Fargo
---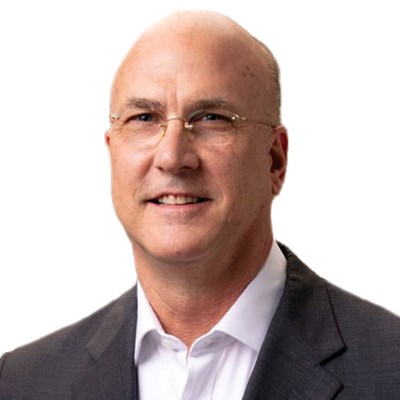 Thomas Kessel
Managing Director
RainStar Capital Group LLC
---
Tom Kessel is a Managing Director at RainStar Capital Group. Tom brings an extensive background of supporting private enterprises achieve their growth objectives - both from acquisitions as well as organic. RainStar recently celebrated two milestones - its ninth year of operations as well as passing the $2 billion threshold for financings arranged.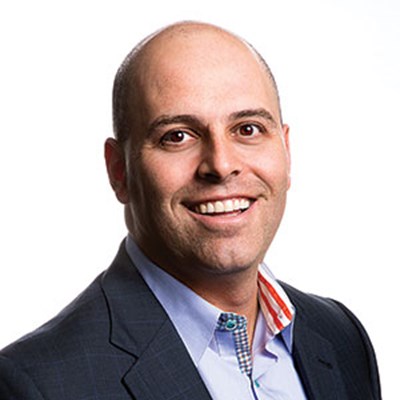 Lee M. Koury
Managing Partner
Smart Business Network Inc.
---
Lee is managing partner of Smart Business Network Inc., a national events, media and marketing company founded in 1989, primarily responsible for expanding the company's Aspire deal-making conference throughout the U.S. He plays a key role in establishing corporate policies and developing long-term strategy and growth plans. Previously, he founded and chaired the Growth Group at national law firm Arter & Hadden LLP (now Tucker, Ellis & West), which focused on working with middle-market and high-growth technology companies.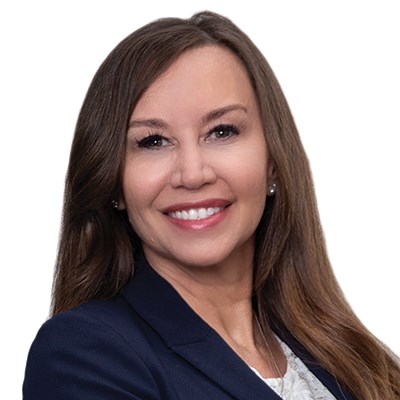 Renee Mendelssohn
Senior Wealth Advisor
Waldron Private Wealth
---
Renee's expertise excels in providing advisory services for high-net worth and ultra-high-net worth individuals and families. She collaborates with our planning and investment teams to develop customized and comprehensive strategies for her clients, with a focus on trust and estate planning, income tax planning, succession planning for business owners, and family governance for multi-generational families. Renee has more than 20 years of experience in the financial services industry. Prior to joining Waldron, she was Vice President and Trust and Wealth Advisor with Comerica Bank, and prior Vice President for Citigroup Trust, both where she focused on financial planning and investment management for ultra-high net worth individuals and families. Additionally, Renee was admitted to the Michigan Bar Association in 2004 and maintains her current status as an attorney.  She resides in Flat Rock, Michigan, with her special-needs grandson of whom she is Guardian for, along with her four small dogs.  She is an active member in promoting various Women's organizations, autism charities and animal advocate.  She enjoys travel, great food, the theatre, sporting events, and spending time with family.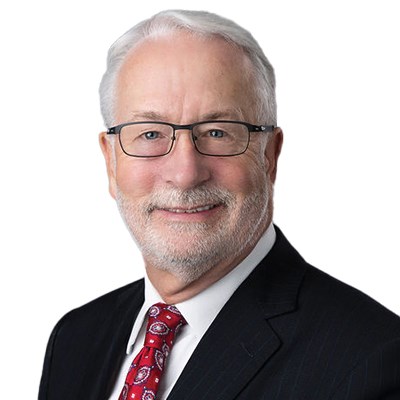 Fred Minturn
Group Chairman
MSX International
---
Fred Minturn is Group Chairman at MSX International. Under his leadership, the company has achieved double-digit growth year on year. Previously, he served as MSX's President and CEO, as well as Executive Vice President and Chief Financial Officer.
For 40 years, Fred has focused on developing global solutions for OEMs and continues to do so today. He serves on the Board of Directors for MSX, The Detroit Athletic Club, Automotive Hall of Fame, The Children's Foundation, The HELM at the Boll Life Center and Business Leaders for Michigan. He was selected for Staffing Industry Analyst's Staffing 100 as one of the most influential people in the industry. Additionally, Fred was recognized as a Supply and Demand Chain Executive. He has been named Crain's Detroit Business CFO of the Year and has recently become a finalist for the Ernst & Young Entrepreneur of the Year.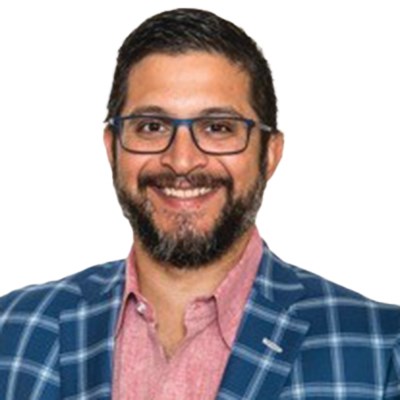 Robi Mitra
Managing Director
Sturbridge Capital
---
Robi joined Sturbridge Capital in November of 2020 as a Managing Director leading the firm's business development and fundraising activities. Robi participates on the Investment Committee and helps source and evaluate new transactions.
Prior to joining Sturbridge, Robi spent five years in operational roles with Bollinger Motors as Finance Director and K&A Resource Group as Chairman & CEO. Prior to his role as an operator and entrepreneur, Robi advised on or participated in more than 75 transactions during his 26 years of family office, private equity, investment banking, and capital markets experience.
In his spare time, Robi is an active board member and advisory board member to the Tri-Community Coalition and the Einstein Educational Ecosystem. Robi received his Master Business Administration, with a concentration in Finance from Wayne State University and earned a Bachelor of Arts in Economics from the University of Michigan.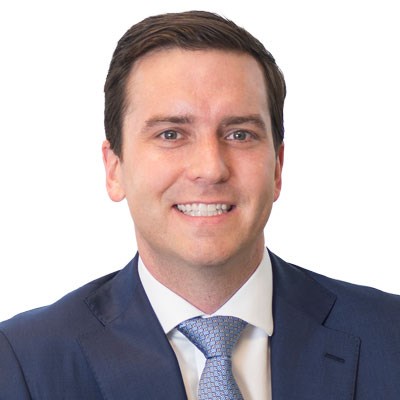 Mitchel Nakken
Managing Director - Head of Transitions and Transformations
Palm Tree LLC
---
Mitchel Nakken leads the Palm Tree Transitions and Transformations service lines, which focuses on improving client processes to yield actionable insights and fast-paced plans to minimize business disruption during strategic events.
Mr. Nakken helped establish the Palm Tree Transitions and Transformations service lines and has developed a sophisticated team with deep experience across a wide range of financial disciplines including FP&A, M&A, treasury, accounting, performance improvement, and personnel development for companies ranging from $50 million to over $2 billion. He has extensive post-close integration experience and has helped ease business transitions to new ownership by establishing continuity, improving information flow, and augmenting key implementation work streams within the Office of the CFO for both private equity and corporate clients.
Mr. Nakken built his career in the financial markets supporting all aspects of sell- and buy-side processes for private equity, large corporate, and middle market companies. His expertise includes cash flow forecasting, working capital management, Order to Cash and Procure to Pay process improvement, financial and operational modeling and reporting, sale preparation, budget development, M&A advisory, and capital planning.
He began his career at Plante & Moran Corporate Finance, a boutique middle-market investment bank, where he advised on sell- and buy-side transactions. He then joined FINNEA Group, a middle-market investment banking and consulting firm, where he established and expanded the firm's Performance Improvement practice that worked exclusively with the firm's largest private equity clients and portfolio companies.
Mr. Nakken received his BA in Finance, with distinction, from the Honors College and Eli Broad College of Business at Michigan State University, where he was also a member of the Financial Markets Institute. He lives with his family in Bloomfield Hills, Michigan, where he volunteers as a Finance Committee member of the Detroit chapter of Boys Hope Girls Hope, an organization that nurtures and guides motivated young people to become well-educated and career ready.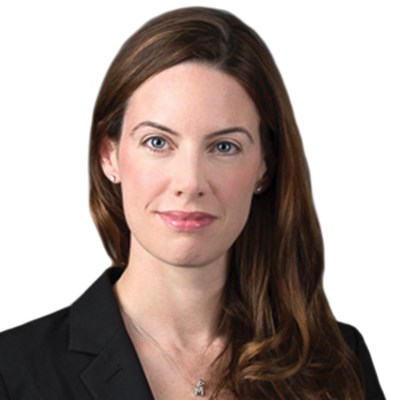 Erin Pawlowski
Member
Dickinson Wright, PLLC
---
Ms. Pawlowski is a corporate attorney with experience in matters spanning a broad array of complex transactions and business issues. She works with companies in a variety of industries, including retail, apparel, consumer products, software, and banking and finance, among others. Ms. Pawlowski is passionate about providing excellent client service, finding creative and nimble solutions for her clients, and delivering advice in a succinct, actionable manner. Ms. Pawlowski previously litigated complex, high-stakes business cases for a large, private law firm.  She also previously served as in-house counsel for Carhartt, Inc., where she managed a broad range of legal matters, including corporate transactions, regulatory and compliance issues, intellectual property portfolio management and anti-counterfeiting initiatives, litigation matters, and legal process innovation, among others.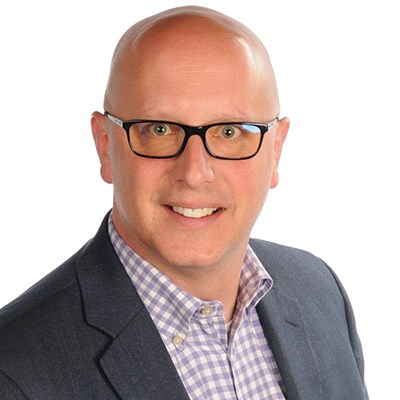 Rich Pennock
President
Technology Resource Group
---
Rich is a human capital leader focused on driving innovation and business results through talent management and supply chain strategies. He is a 25 year veteran of the staffing industry.
During his industry tenure, Rich has been responsible for establishing customer-centric approaches to Operations Management across multiple Talent Solutions. This has included managing teams of recruiters and account managers challenged with driving growth while identifying and creating customized workforce solutions to meet talent demands.
When he is not supporting the team at Technology Resource Group, he can be found giving back to the Detroit start-up community by mentoring Mobility entrepreneurs.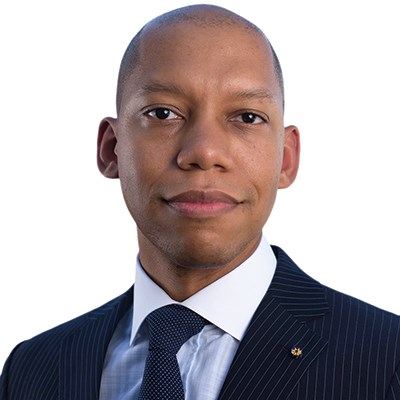 ---
Passionate leader with a focus on big data, SaaS, FinTech, and media. Global business experience with track record in P&L growth, business development, operations management, information technology, complex project management, and data protection and privacy. Highly experienced, media-savvy brand builder. Quoted regularly by CNN, WSJ, the New York Times, CNBC, the FT, Reuters and the BBC.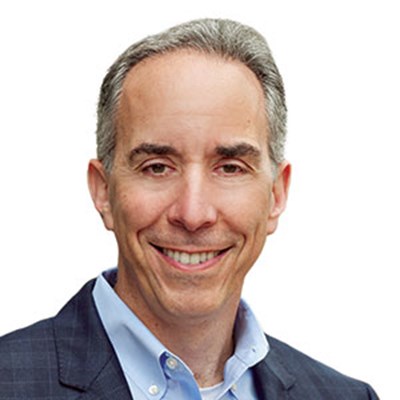 Chris Rizik
CEO
Renaissance Venture Capital
---
Chris is the founder and CEO of the Renaissance Venture Capital Fund, a first-of-its-kind network fund formed by a consortium of Fortune 1000 corporations. Renaissance works to invest in and strategically connect venture capital funds and start-up companies with major corporations. Chris is also the founder and publisher of SoulTracks.com, America's most popular soul music online magazine. Prior to Renaissance, Chris was a co-founder and partner in Michigan's two largest venture capital investors, nanotechnology holding company Ardesta, LLC, and tech fund Avalon Technology Ventures, and received of four consecutive "Deal of the Year" awards by the Michigan Venture Capital Association. Chris was also a senior partner with Dickinson Wright PLLC. He began his career with Coopers & Lybrand.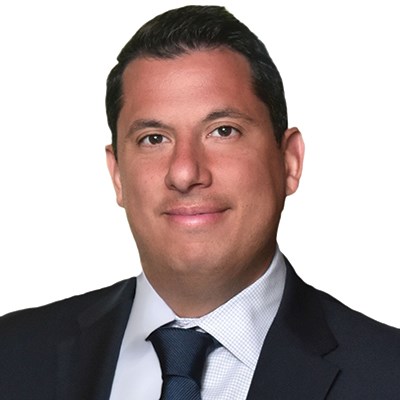 Michael Romaya
Partner
Varnum
---
Michael Romaya is a partner at Varnum and lead attorney in the firm's Birmingham office. He focuses on banking and finance matters and routinely represents financial institutions, borrowers, agents, sponsors, mezzanine providers and other investors in a wide range of financings and structures. Michael's experience encompasses leveraged buyout and leveraged recapitalization loans, asset-based loans, distressed debt financings and real estate financing. He frequently represents lenders and borrowers on workouts and restructuring of troubled credits. Michael also advises companies on various corporate matters, including mergers and acquisitions, and he serves as the outside general counsel for numerous companies, assisting them with respect to day-to-day business issues.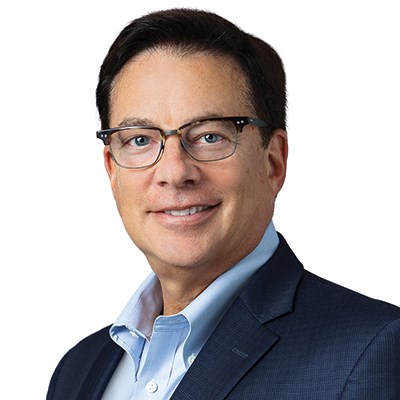 Bill Rosin
Partner
Dickinson Wright, PLLC
---
Bill is a Member of Dickinson Wright PLLC and has been representing buyers and sellers of businesses for over 25 years. As a trusted advisor and experienced negotiator, Bill has successfully closed an extensive list of M&A transactions across a broad spectrum of industries including automotive, snack food, manufactured homes, healthcare and consulting, among others. Typical deal values range in size from a few million dollars to several hundred million dollars.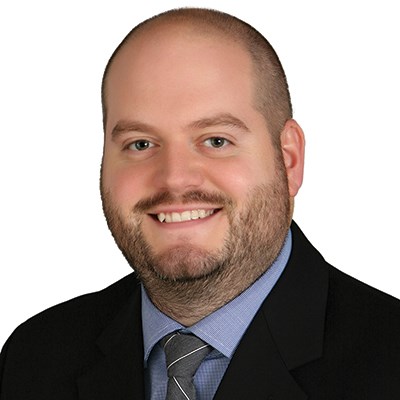 Dan Sexton
Partner
Cohen & Company
---
Dan uses over 15 years of experience in public accounting to advise clients on tax and business operations. He works with the manufacturing and professional services industries, as well as with clients in private equity, commercial and residential real estate construction, and real estate management. Some of the clients Dan works with manage hundreds of properties. He may help a client decide whether there is a significant advantage to finishing a job in the calendar year or the following year, depending on the current year's income and expectations for the next year. Dan also enjoys challenging tax situations and advises on tax compliance issues for several clients. The technical side of his position requires him to closely follow government posts about changes in regulations and laws based on actions by agencies, courts and lawmakers.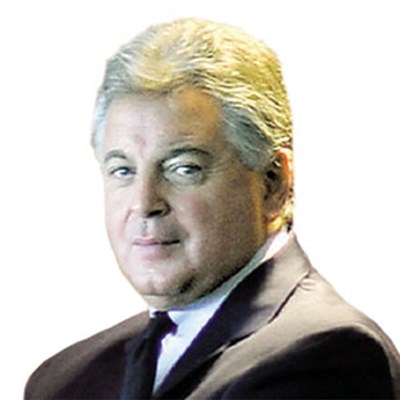 Sam Valenti III
Chairman & CEO
Valenti Capital, LLC | World Capital Partners
---
Sam is chairman of the board of TriMas Corp., a NYSE $1 billion manufacturer of highly engineered precision products for industry. He is also lead director of the board of American Axle Corp., a $7 billion company. He is the former president of Masco Capital Corp., and a 40-year veteran of the company.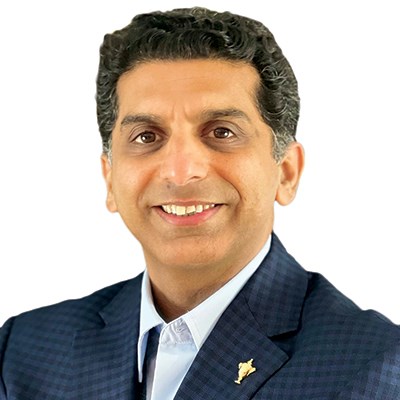 Anish Verma
Chief Sales & Marketing Officer
Mintmesh Inc.
---
Mr. Anish Verma has over 24 years of experience in management consulting and operations as a Client Partner, responsible for driving client value, being a thought leader and a strategic adviser to clients. He started off his career as a Process Engineer at Tata Motors (India). After that he came to the US to pursue his MBA and after graduation joined IBM's Global Business Services group. He worked for IBM for 14 years primarily advising clients in the automotive and manufacturing sector. As an Associate Partner he was responsible for business development and delivery. Then he joined Capgemini as an Executive Director and worked for them for 4 years managing multiple automotive accounts as an Account Executive.
Most recently Mr. Verma cofounded an Artificial Intelligence startup called Mintmesh and is the Chief Sales & Marketing Officer. Mintmesh organization is a pioneer in the Knowledge Engineering space and are developing a new genre called Engineering Language processing (ELP). They are creators of an AI Based digital platform called Rudy for Engineers which serves the engineering community in the EPC and O&G space.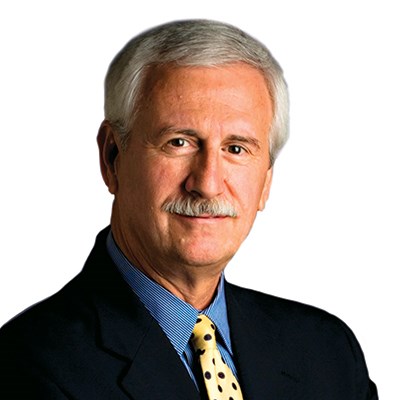 David Weaver
Chief Investment Officer
City Side Ventures
---
David is chief investment officer for City Side Ventures, Birmingham, Michigan. City Side manages the Birmingham Angel network and plans to launch the $10 million Great Lakes Angels Fund in late 2019.
He is founder and president of Aimattech Consulting LLC. He has over 35 years diversified management experience, including global profit/loss responsibility, turning around troubled business operations and developed and negotiated a joint venture R&D agreement with a major Japanese trading company.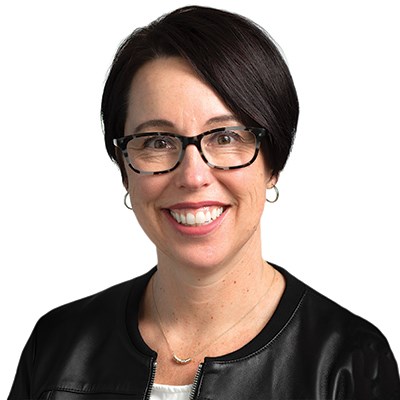 Kathy Weaver
Managing Director, Michigan Market Leader
Aon
---
Kathy is a seasoned strategist with more two decades of experience bringing organizations innovative solutions on two of the most important issues facing them: risk and people. In her current role she leads Michigan's Business Development team helping clients of all sizes, in every industry. Kathy earned a Bachelor of Science degree in Management from Northwoods University and holds the Certified Insurance Counselor and Certified Risk Manager designations. In 2019 she was named a Power Broker Finalist in Cyber by Risk & Insurance and in 2018 was named as an Automotive Power Broker Award by Risk & Insurance. She sits on the board and serves as the Treasurer and Finance Committee Chair of Girl Scouts of Southeastern Michigan, whose mission it is to build girls of courage, confidence, and character, who make the world a better place.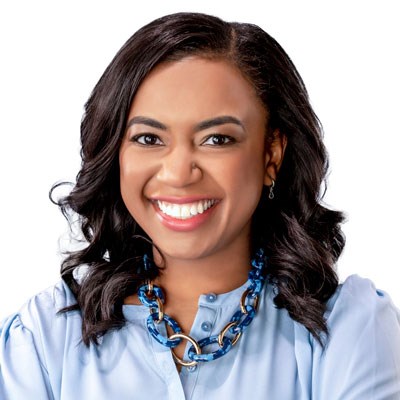 Ashley M. Williams
Founder & CEO
RIZZARR
---
Ashley M. Williams is the leading Millennial strategist, spokesperson, consultant, and speaker for brands that want to reach Millennials — helping brands to create the right campaigns, craft the right messages, and produce events that bring brands and Millennials together. Ashley is the founder and CEO of RIZZARR, the Millennial Marketplace.™ She is also the founder of Millennials Change, an event series that inspires change by bringing together Millennials to make endless ripples that have a positive impact on the world.
Ashley is passionate about using journalism, social media, and live experiences to inform and empower her generation. Ashley worked as a Multimedia Journalist for USA TODAY Network's Nation Now where she hosted and produced a show for the network called Long Story, Short and helped with its video series, Inspiration Nation.
Prior to working at USA TODAY, Ashley worked at WBAL Radio and NBC News. Before joining NBC News, Ashley worked in South Africa as a digital reporter and producer for Cue Television as well as a print reporter intern for Grocott's Mail Newspaper. After working in South Africa, she was granted a columnist position with Africa.com. Her columns sparked a series for the site called, My Journey, My Africa, which allowed readers to post stories about their experiences in Africa.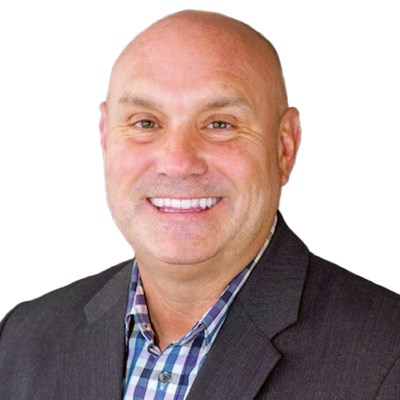 Brian Williams
Business Performance Advisor
Insperity
---
With a focus on organizations with 10 to 500 employees, Brian enjoys working with business owners and executives whose agenda is directed toward continuous improvement through growth and profitability. His specialty lies in steering them to solutions that provide sustainable results for many years ahead for businesses ranging from manufacturing to logistics, distribution, property development/management, nonprofit, creative media, financial services, technology and more. Additionally, Brian has helped numerous private equity firms handle mergers and acquisitions with relative ease, whether it's providing the human resources infrastructure necessary to bring on a new business successfully or doing the due diligence required to ensure that the human capital side of the business is sound enough to facilitate a sale.
Brad Winer
MD, M&A Advisory
Citizens Capital Markets & Advisory
---