Committee
Chairman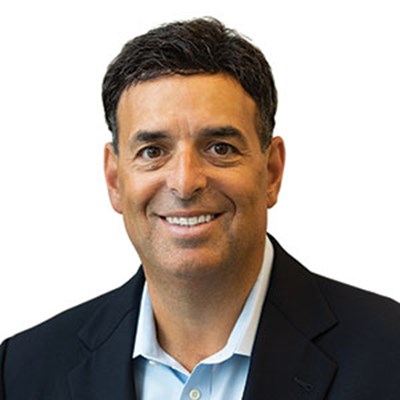 Fred Koury
President & CEO
Smart Business Network
---
Fred co-founded Smart Business Network in 1989 with a single publication in Cleveland, Ohio. In the years since, he has built the company into a leading multimedia and content marketing business providing print and digital marketing services to a national client base.
---
Host Committee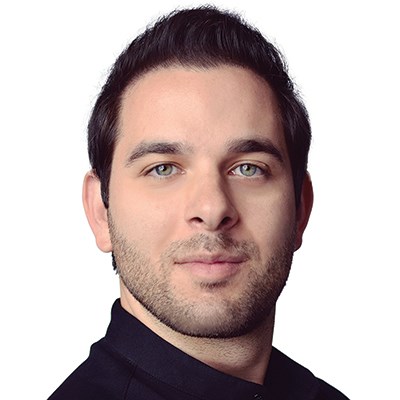 Anas Al Kassas
Founder & CEO
INOVUES
---
Anas founded award-winning startup INOVUES in 2017 to re-energize building facades with the latest energy-saving and smart glass technologies without window replacement, enabling building owners to cut energy loss, improve occupant comfort, and increase the value and sustainability of their buildings. Prior to inventing INOVUES' insulating glass retrofit technology, acquiring VC funding and Fortune 500 clients, Anas worked with leading AEC companies on prominent real estate projects around the world.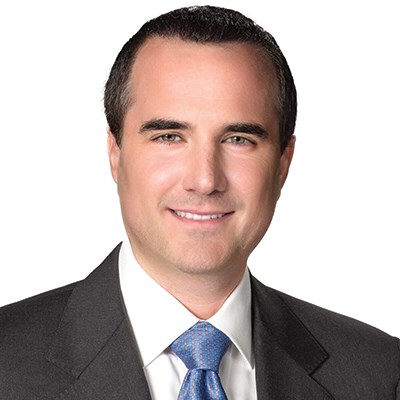 Eric Alfuth
Managing Partner
Caymont Ventures
---
Eric Alfuth has a background in executive leadership and investment management. His career began in equity research before moving into portfolio management. He left the investment world to become CFO for a public company and later worked with McKinsey before joining a private equity backed startup. After selling his last company he launched Caymont Ventures to focus on early-stage venture investing.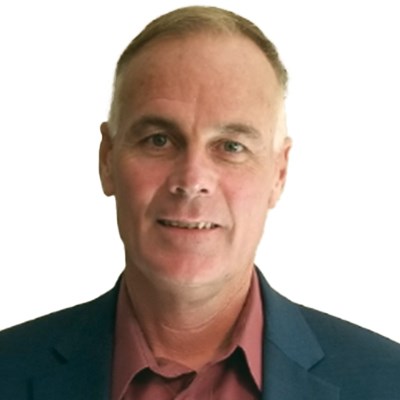 Daven Bond
Business Development - South Region
Vistage World Wide
---
Daven Bond is a business development partner for Vistage worldwide, serving the South Region. He is a business owner, entrepreneur, and former professional athlete that specializes in team building, culture and organizational leadership. Before joining the Vistage team, Daven spent 15 years as a college coach and over 20 years as a professional baseball scout, as well as founding several businesses and serving as CEO, COO, and Partner.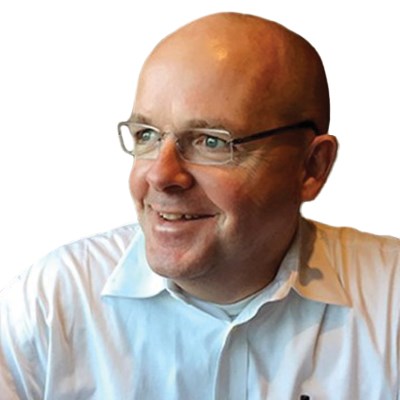 Andrew Bruce
Founder
FIZIT
---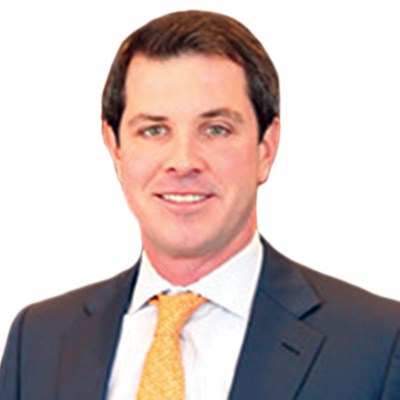 Ross Canion
Former Director
Tulcan Management, LLC
---
Ross is responsible for evaluating, structuring, and executing new investments. With an eye toward encouraging outperformance, Ross is highly focused on creating mutually rewarding partnerships that benefit all stakeholders. Prior to joining Tulcan in 2018, he was a Director at OFS Energy Fund, an institutional private equity fund with $300 million under management, where he led six platform investments and 10 add-on acquisitions.
Ross began his career as an analyst at a San Francisco family office focused on venture investments in the software sector. He then joined Amegy Bank's energy services group where he underwrote and managed a large portfolio of loans. He earned an Economics degree from Southern Methodist University and an MBA from Rice University's Jesse H. Jones Graduate School of Business. He is a member of Young Professionals in Energy and participates on the board of the Houston Private Equity Association. Ross is a founding member of The Society for Leading Medicine at Houston Methodist Hospital and is involved with Casa de Esperanza, a Houston-based non-profit.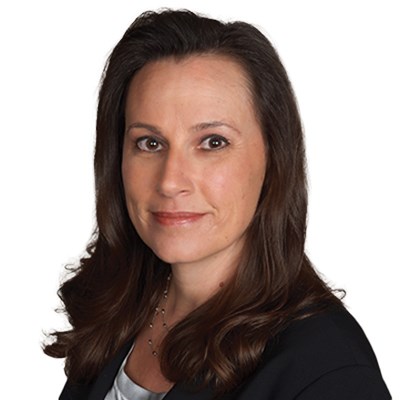 Crystal Clifford
Managing Director, Business Manager
Hightower
---
Crystal Clifford is the Managing Director, Business Manager for Hightower Texas. In her role, Crystal is the senior corporate leader for the Houston office and is responsible for managing the day-to-day operations of the firm.
Prior to joining Hightower in 2020, Crystal was Chief Operating Officer for Avantax Wealth Management in Dallas, Texas where she led all Operations and Technology functions for the broker dealer from 2018 to 2020. Prior to Avantax, she spent 18 years with LPL Financial in San Diego, California in various operations and technology roles. In her last role there, she was Senior Vice President of Technology with responsibility for LPL Financial's risk and regulatory technology platforms.
Crystal is passionate about financial literacy and in her free time volunteers to provide financial education to women and high school girls. Through her volunteer work, Crystal wants to help women gain knowledge, skills, and the confidence to make sound decisions and improve their lives.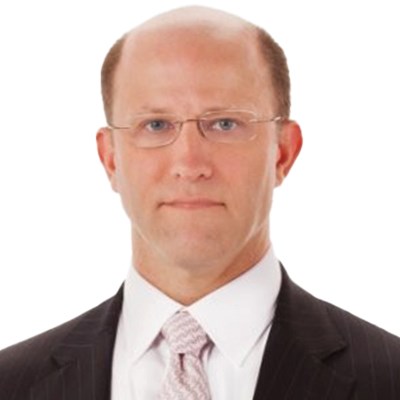 John Dennis
Managing Partner
WoodRock & Co.
---
Mr. Dennis has been a Principal, Managing Director, and Managing Partner of WoodRock& Co. since he founded the firm in April 1998.  He is responsible for deal origination and selection, deal and project leadership, strategy, and business management. To date, Mr. Dennis has executed over $8 billion in transactions.
Prior to WoodRock, he was a Vice President with Koch Industries, Inc. in their international and capital services groups. In these positions, he was responsible for Koch's global merchant banking and M&A efforts. From early 1996 through June 1997, he served as Chief Financial Officer, and later as acting Chief Operating Officer, of Gas Services International, Limited ("GSI"), a contract compression and engineering services company with offices in Houston, Texas, and Singapore. Before GSI, he advised both American Breco Corporation and Aviation Sales Company (NYSE: AVS) in their merger, acquisition, divestiture, and financing activities. His prior investment banking experience includes Simmons & Company International and Goldman Sachs & Co.
Prior private equity experience includes SCF Partners, L.P. and Breco Holdings, Inc.  He holds an AB from Harvard College and an MBA from Rice University's Jesse H. Jones Graduate School of Management. Following college, he served as an officer in the United States Navy.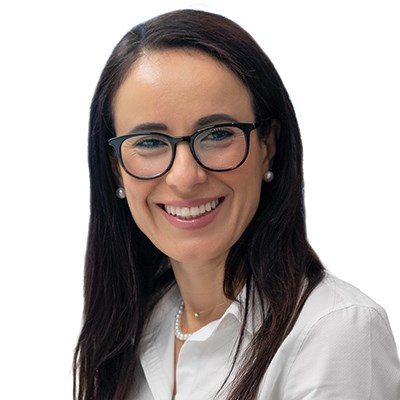 Keila Diamond
Managing Director & Head of ESG
Quantum Capital Group
---
Keila is Managing Director and Head of ESG at Quantum. Prior to joining Quantum, Keila was Director of Global Sustainability and Regulatory Affairs at Crown Holdings, where she was responsible for the development, implementation and communication of the company's global ESG strategy, as well as ESG regulatory affairs.
Prior to Crown Holdings, she was Director of Environmental Sustainability, Asia Pacific, Middle East, and North Africa for PepsiCo.
Keila has also held senior sustainability positions at World Wildlife Fund, International Paper Company, and NASA Goddard Space Flight Center. Keila holds Executive Sustainability Leadership education from Harvard University, a Master of Environmental & Chemistry Engineering from State University of Campinas (Brazil), a Masters of Environmental Management as Fulbright Scholar from Duke University, an M.B.A. from the Federal University of Rondonia (Brazil), and a B.B.A. from Brazilian Lutheran University.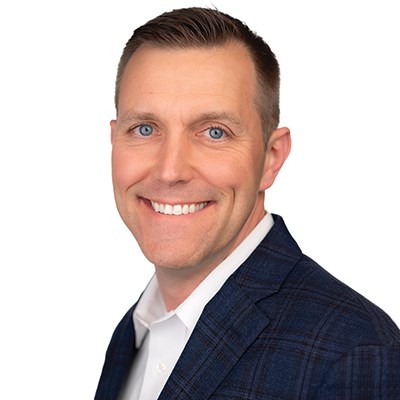 Paul Dunphy
Business Performance Advisor
Insperity
---
Paul Dunphy is an advisor with Insperity. His focus is on reducing employer liabilities, improving employee retention and performance, automating HR systems, and improving cost predictability and bottom line revenue for small and medium businesses. Insperity is a nationwide company based in Houston with a mission to help businesses succeed so communities prosper.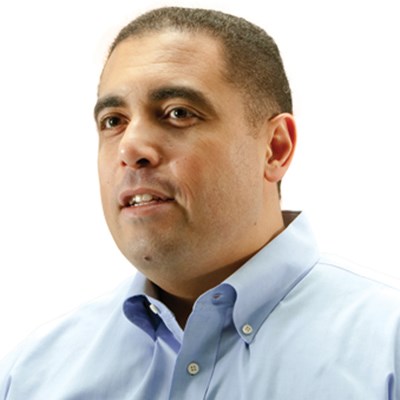 Hossam Elbadawy
Managing Director
SCF Partners
---
Hossam is a Managing Director and Technology Partner at SCF, overseeing the firm's venture portfolio. With extensive experience in the energy sector, technology development, and commercialization, he evaluates and executes new investment opportunities. Hossam previously founded O&G Technologies, a Houston-based technology incubator, and held leadership positions at Lime Rock Partners and Tercel Oilfield Products. He brings expertise from a 17-year tenure at Schlumberger.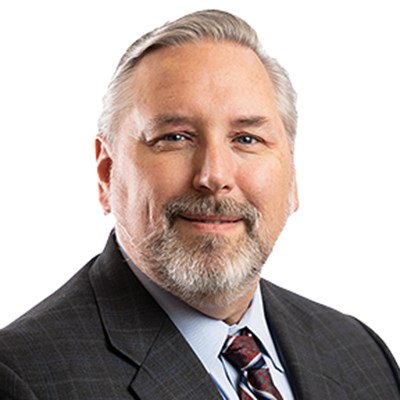 Brian Fenske
Chair – Houston, Denver, San Francisco and Los Angeles Corporate, M&A and Securities practices
Norton Rose Fulbright
---
Brian Fenske has a broad-based corporate and securities practice including extensive experience in mergers and acquisitions, IPOs and other public and private offerings of equity and debt securities and venture capital financings. He serves as outside general counsel for a wide variety of companies. His practice also includes the representation of public companies on a broad range of issues pertaining to federal and state securities laws and corporate governance, as well as the representation of public and private companies in connection with the negotiation and structuring of joint venture, strategic partnering, software and technology licensing and other general business agreements. His practice includes representation of clients in a broad range of industries including energy, technology, software, telecom, alternative energy, consumer products, retail, healthcare and others.
Brian has been involved in over 200 M&A transactions. He has also been involved in more than 100 public and private offerings of equity and debt securities, including IPOs, representing companies, investment bankers and venture capitalists. Brian routinely teaches seminars and classes on security laws and mergers and acquisitions.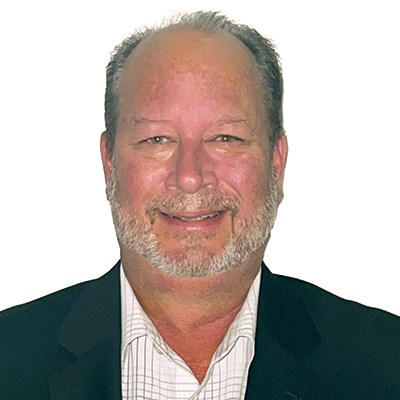 Steve Fenton
Area Managing Partner
SeatonHill Partners
---
Highly accomplished executive with senior level experience in the financial and accounting consulting and recruiting industry. Established and implemented strategic vision and focus for business goals and initiatives. Extensive knowledge of market trends, market development, and recruiting/consulting operations. Consistent and proven record of revenue growth and increased market share in existing and start-up markets, resulting in overall increases in profitability. Heavy experience in P&L management, leadership, business development and recruiting.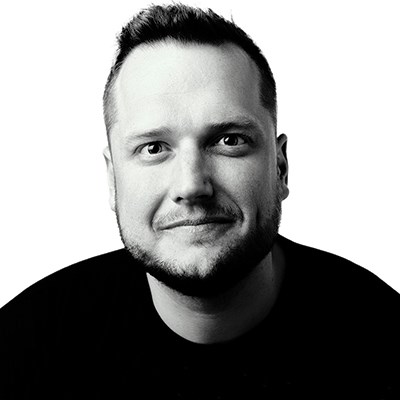 Dennis Ferstler
Co-Founder
FIRMSPACE
---
Dennis Ferstler is the Co-Founder of FIRMSPACE, which is the Premium Flex Office Space provider focused on security, privacy and productivity and targeting established professionals with locations in Houston, Austin, Denver, Atlanta and Chicago. He is also in the Energy space as a Co-Founder of Alpine Resources LLC, which owns 1000's of Oil and Gas wells throughout Texas and Louisiana. He has owned Banks and several Commercial Real Estate Buildings. He has been on several boards including Bank of America Merrill Lynch.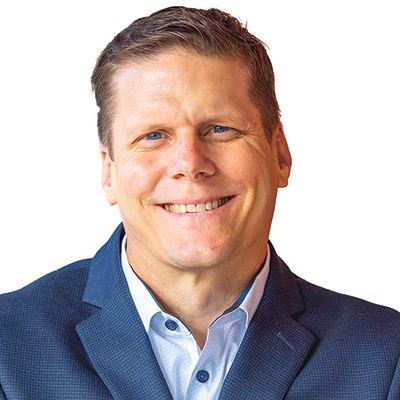 Randy Fisher
Director, Private Capital Markets
Insperity
---
Randy Fisher is a Private Capital Development Director at Insperity, where he plays an instrumental role helping to lead Insperity's efforts into the venture capital, private equity, and startup ecosystems. His contributions have directly accelerated brand growth, spread Insperity's mission, and standardized a marketing strategy across the outsourced HR industry.
Randy received his BS in Marketing, Master's in Business Administration (MBA), and a Strategic Marketing Management Certificate from University of Chicago Booth School of Business. In 2021, he completed ACG's (Association for Corporate Growth) Middle Market Professional Certification Program and NVCA's (National Venture Capital Association) VC University LIVE at UNC.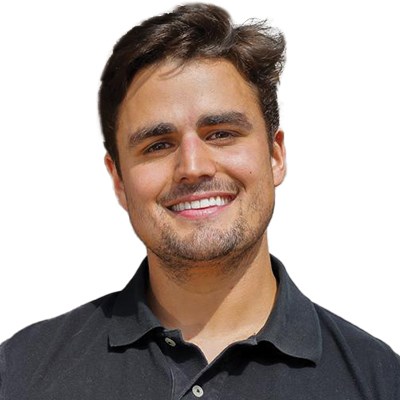 Lawson Gow
Founder & CEO
Gow Companies
---
Lawson Gow is the Founder & Partner of Gow Companies, a holding company at the intersection of sports, media, and innovation. Prior to these projects, Gow was the Chief Strategy Officer of SportsMap Tech Acquisition Corp, a blank check company focused on sports tech. He is the founder of The Cannon, a network of startup/innovation hubs that provides startup businesses, investment groups, governments, corporations, and other strategic organizations with creative workspace and a variety of innovation solutions.
Prior to The Cannon, he worked as an investment analyst for the global corporate venture capital firm, KPMG Capital where he led the investment decisions of the $100M fund into technology startups, a role he held from 2013-2017.
Gow is a board member of Central Houston Organization, an entity responsible for managing much of the funding and strategy associated with the growth and development of Downtown Houston, and a member of the Houston 2026 World Cup Bid Committee, an entity formed to develop a formal bid to the FIFA World Cup international site selection team on behalf of The City of Houston. He received the Houston Business Journal's 40 Under 40 Award in 2019 and his B.A. from Rice University in 2013.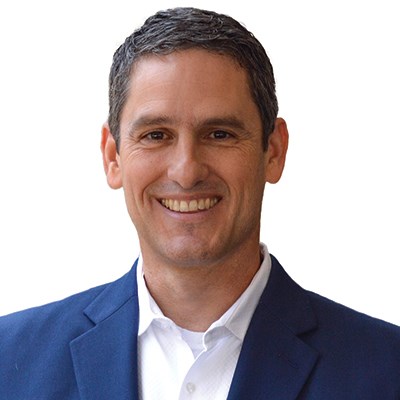 Gary Hargraves
President & COO
MicroSeismic, Inc.
---
Gary Hargraves recently joined MicroSeismic as President and COO.  Mr. Hargraves brings more than 20 years of digital services experience working for global companies in the Oil & Gas, Mining, Airline, and Retail industries. During Gary's career, he successfully led teams and projects across a diverse portfolio including business development, mergers and acquisitions, digital strategy, and data solutions.
Prior to MicroSeismic, Mr. Hargraves was at Capgemini where he helped develop ESG & Carbon tracking data solutions used to monitor the hydrocarbon value chain. During his time at Wipro, Mr. Hargraves helped start and grow their digital Oil & Gas and Mining business into a global line of business unique in the industry. His time at IBM was spent helping define the early Blockchain and IOT solutions that have become foundational in the Oil & Gas industry. In the first half of his career, Mr. Hargraves was fortunate enough to participate in one of the largest retail digital transformations for a global c-store. He also consulted on two of the airline industry's largest mergers and acquisitions.
Mr. Hargraves completed his BA in Information and Operations Management studies at Texas A&M University while also serving in the United States Marine Corp Reserves.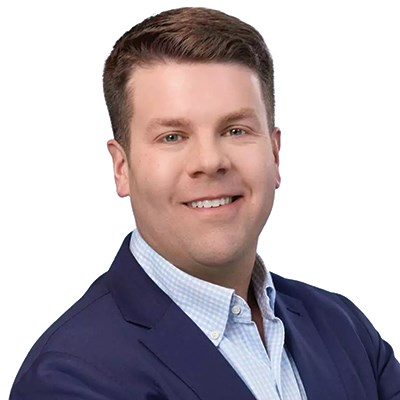 Garrett Jackson
Director
SCF Partners
---
Garrett joined SCF Partners in 2013 and currently serves as a Director. His responsibilities include evaluating and executing new investment opportunities across North America, leading the firm's business development efforts and providing strategic support to existing portfolio companies. Garrett also helps lead the firm's investment activities in the downstream and industrial services sectors, serving as a board director on Taurus Industrial Group, Pipeline Plastics and Westbrook Energy Group.
Born and raised in Mississippi, Garrett graduated Summa Cum Laude from the University of Mississippi (Ole Miss) with a Bachelor's of Science dual degree in Political Science and Public Policy Leadership. Upon graduating, Garrett took a job with Solamere Capital, a Boston based Private Equity firm. Soon after moving to Boston, Garrett got involved with the Free and Strong America PAC, Senator Mitt Romney's Boston based political action committee. In 2009, Garrett took a job as the Deputy National Finance Director for the Free and Strong America PAC, but soon became Senator Romney's Personal Aide. As Romney's personal aide, Garrett was responsible for managing his day to day activities and traveled with the GOP presidential nominee throughout the entirety of the 2012 election cycle. He earned an MBA from Rice University's Business School, graduating in 2017.
Garrett is also active in the community and other initiatives, serving as a board member for Young Professionals in Energy, and an advisory board member for The Center for Pursuit and The Ole Miss Business School. He and his wife have three children, and in his spare time, he enjoys flying, golfing, and keeping up with his beloved alma mater, Ole Miss.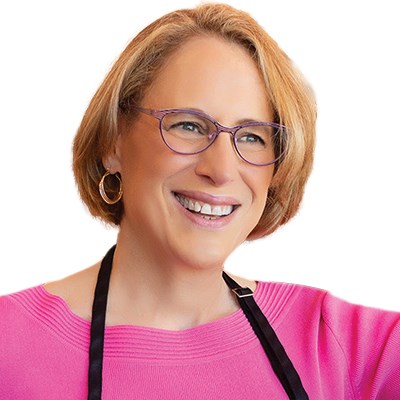 Janice Jucker
President & Co-owner
Three Brothers Bakery
---
Janice Jucker is co-owner of Three Brothers Bakery with her husband, Robert Jucker. The bakery was founded in 1949 by Bobby's father and two uncles after surviving the Holocaust. They like to say they are "Memory Makers Who Happen To Be Bakers®…for five generations and almost 200 years. Now there are 4 locations in Houston employing approximately 75. Their pecan pie was named "best mail order pecan pie America has to offer" by Country Living Magazine and has had many accolades along with their Pumpecapple Piecake. Prior to joining the bakery in 2005, Janice worked for Lucent Technologies and Avaya selling multi-million dollar communications systems.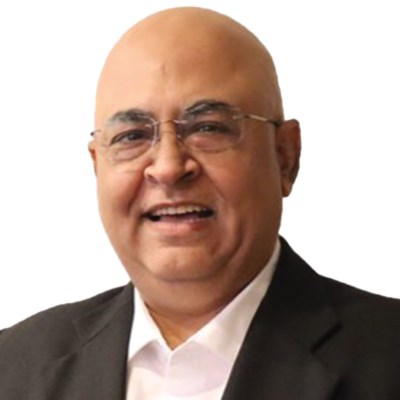 Ravi Kathuria
Founder, Houston Strategy Forum
Founder, Cohegic; Author
---
Quoted by the Wall Street Journal, Forbes, Barron's, WorldNews, NPR, featured on PBS Nightly Business Report, CBS Radio, TEDx, and the BusinessMakersshow, Ravi is a business thought leader and entrepreneur. He is the founder of a management consulting, executive coaching firm, Cohegic, and the founder of the business conferences firm, Houston Strategy Forum. Ravi is the author of a business book, "How Cohesive is your Company?" and a non-religious, practical spirituality parable, "Happy Soul. Hungry Mind."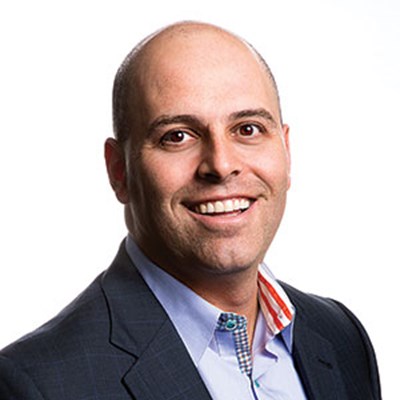 Lee M. Koury
Managing Partner
Smart Business Network Inc.
---
Lee is managing partner of Smart Business Network Inc., a national events, media and marketing company founded in 1989, primarily responsible for expanding the company's Aspire deal-making conference throughout the U.S. He plays a key role in establishing corporate policies and developing long-term strategy and growth plans. Previously, he founded and chaired the Growth Group at national law firm Arter & Hadden LLP (now Tucker, Ellis & West), which focused on working with middle-market and high-growth technology companies.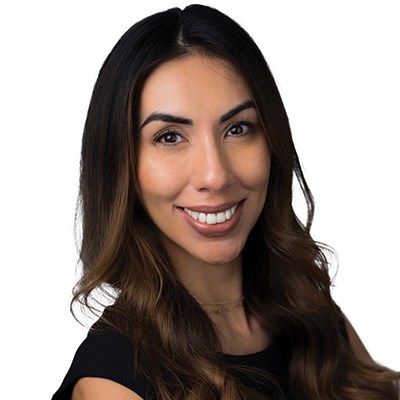 Marcela Maxson
Business Performance Advisor
Insperity
---
Marcela Maxson is a Business Performance Advisor with Insperity. Since 2015 she has been working with owners and C-Level executives to advise on improvements that will impact their company's bottom line by focusing on efficiencies in human capital.

In her role she has primarily worked in the Oil & Gas and Energy sectors with a focus on the M&A transactions and has worked with some of the largest private equity firms in Houston. She assists companies with the employee due diligence of the transaction as well as partners with international groups to establish their U.S. operations.

She has a Bachelor's in Business Management from Mays School of Business at Texas A&M, holds a minor in Communications, and obtained her Certification as a Business Performance Advisor through the University of Houston.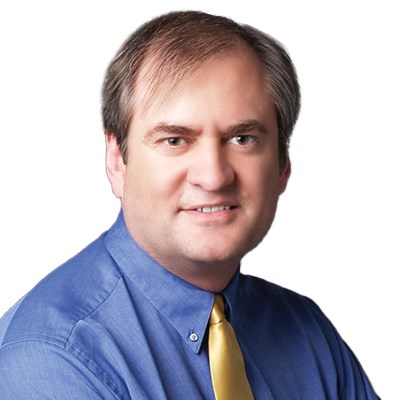 Robert Norton
CEO, Adviser and Scaling Expert
AirTight Management
---
Serial Entrepreneur and CEO since 1989 who founded six companies and has four exits with two more coming Mr. Norton is a world-class expert in entrepreneurship, scaling, leadership and management science who has published four books, 360 training videos and about 200 articles. Speaker, Author and Adviser to CEOs and Boards on growth.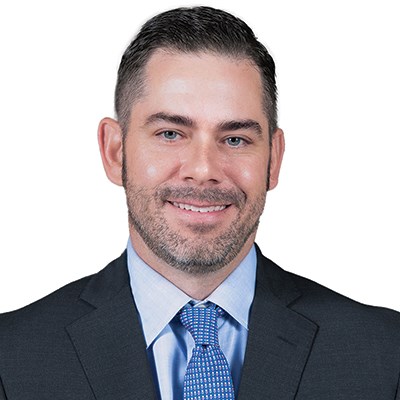 John OBrien
CFO
Cooper Machinery Services
---
John has 20+ years of corporate financial experience in the energy industry. John joins us from Pelican Energy Partners where he served as Managing Director for 9 years. Earlier in his career, John held finance leadership roles at J.B. Poindexter, GulfStar Group, and Morgan Keegan. John holds a Bachelor of Business Administration Degree in finance from Northeastern University and a Master's in finance from Texas A&M University.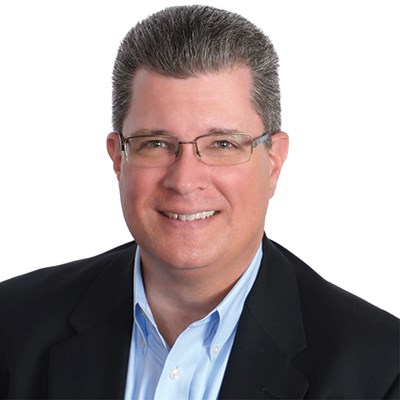 Greg Pascuzzi
Managing Partner
Fortium Partners LP
---
Greg Pascuzzi is the Managing Partner of Fortium Partners' South Central Region. He leverages his experience as both an operating technology executive and a consulting leader to deliver Fortium's unique Technology Leadership-as-a-Service. More CEOs and private-equity funds trust Fortium as their choice for CIO, CTO, and CISO talent because of the reputation of Fortium's partners, the firm's responsiveness to their needs, and the results achieved. Fortium technology leaders use decades of experience to transform technology insights into business impact and enable technology success to foster business growth.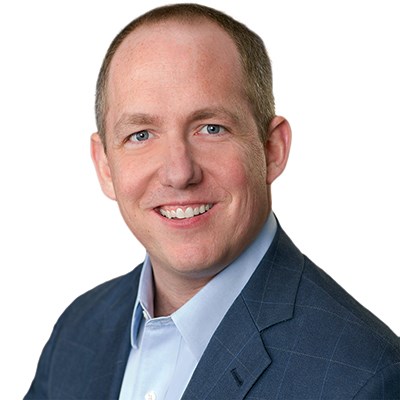 Scotty Reynolds
Managing Director
OFS Energy Fund
---
Scotty is a co-founding employee and Managing Director of OFS Energy Fund where he identifies, evaluates and executes new investments and supports portfolio company initiatives. Prior to OFS, Scotty was a co-founding employee and Associate at Dorado Energy Partners, a $46.5 million private equity fund formed in 2008 to invest in lower middle market energy service companies. Before Dorado, Scotty was an Associate at PPHB where he focused on mergers and acquisitions and private-equity transactions for the energy service industry. Prior to PPHB, he was an Associate at Alvarez & Marsal where he was involved in economic damage evaluations, business interruption insurance claims and logistical planning and execution. Scotty serves on the Advisory Board of the Alley Theatre and is a member of the Houston Private Equity Association. He earned a B.B.A. in Finance from The University of Texas.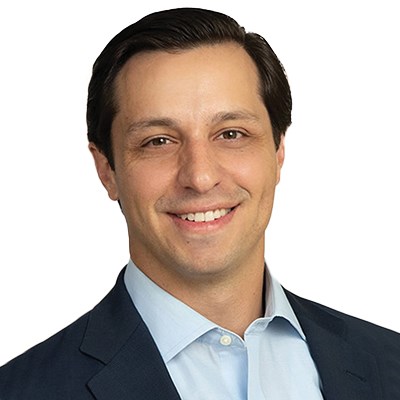 Chas Richard
Principal
Capstreet
---
Chas is a principal at Capstreet. Chas serves on the boards of Allredi, The Colt Group, and TradePending, and previously, Thorpe Plant Maintenance & Engineering. Prior to joining Capstreet, Chas was an associate at Barclays, where he was responsible for providing strategic advice to clients and executing M&A transactions. Previously, Chas worked at BBVA where he was responsible for evaluating alternative investments. Chas serves as an advisor for CareerSpring. Chas holds a Bachelor of Business Administration degree in Finance and Entrepreneurial Management from Texas Christian University and a Master of Business Administration degree from the Tuck School of Business at Dartmouth College.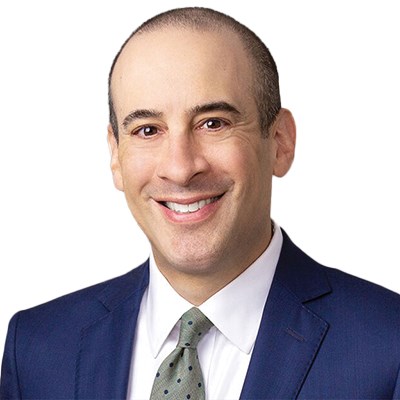 Brian Rose
Partner
Porter Hedges
---
Brian Rose has a dynamic and unique practice that includes a mix of mergers and acquisitions, private equity investments, and debt financings. His mergers and acquisitions experience focuses on the acquisition and sale of private companies on behalf of private equity firms and their portfolio companies. In the debt space, Brian regularly advises borrowers in lending transactions and lenders in their senior secured credit agreements, subordinated debt facilities, and SBIC investments of long-term debt and growth equity. Brian also has significant experience representing entrepreneurs and start-up companies in their equity raises and general corporate matters. He works with both private and public companies and private equity firms across a range of industries, with a particular focus on the manufacturing, industrials, oilfield services, renewables, engineering and technology sectors.
Prior to attending law school, Brian served as a management consultant and advised Fortune 500 clients on the design and implementation of data-driven marketing strategies.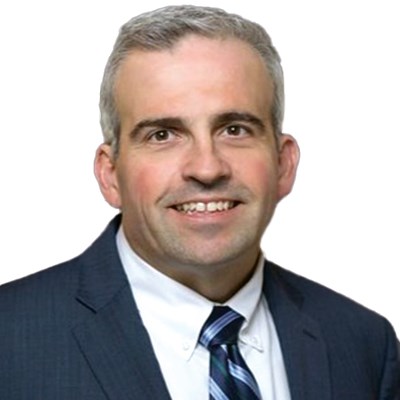 Jason Sanders
Tax Partner
Crowe, LLP
---
Jason Sanders is the Crowe office managing partner in Houston, Texas. He is also a partner in the tax group at Crowe specializing in federal tax planning, business succession planning, and transition planning for closely held businesses. Jason has more than 24 years of experience helping businesses develop and execute tax planning and savings strategies.
As a trusted advisor and leader, Jason works primarily with closely-held middle market companies to develop and execute tax planning and savings strategies. His clients are typically S-Corps, C-Corps, and partnerships, where effective tax planning can have a positive impact on both business entity and personal taxes. In his role as tax advisor, Jason and his team help family-owned business negotiate both the compliance and the interpersonal issues that come with multi-generational transitions of businesses, where his demeanor and technical knowledge can ease such transitions.

As leader of the Briggs & Veselka tax department, Jason takes pride in developing his professional staff to "pay it forward". Mentoring, coaching, and growing the firm's tax professionals in alignment with the firm's growth strategy is the aspect of his department chair role that Jason finds most rewarding.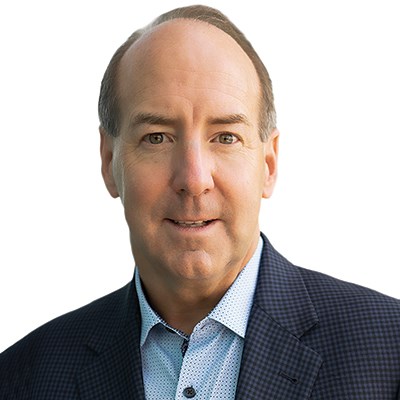 Jeffery Sheldon
CEO, General Partner & Managing Director
CITARETX
---
Jeffery Sheldon is CEO, GP & Managing Director of the CitareTx venture capital funds and its management company, and CEO of three CitareTx portfolio companies: EMIT Corporation, Houston Medical Robotics, Inc. and Coagulex, Inc. He also serves on several other venture capital fund boards and founded numerous start-up companies, including IDev Technologies, Inc. sold to Abbott for $310 Million.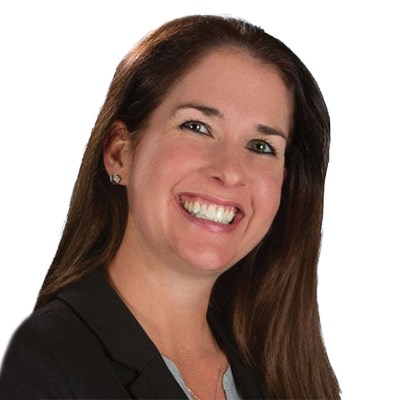 Jennie Simmons
Partner
Locke Lord LLP
---
Jennie Simmons focuses her law practice on the representation of clients in mergers and acquisitions, private equity transactions, divestitures, corporate restructurings, corporate governance and general corporate matters. Jennie has represented clients in a wide range of transaction valuations, ranging from $5 million to $2 billion.
Jennie earned her J.D. from the University of Arizona College of Law and her B.A., cum laude, from Davidson College. She was named to The Deal's 2021 Top Rising Stars list and named an On the Rise honoree by Texas Lawyer in 2020.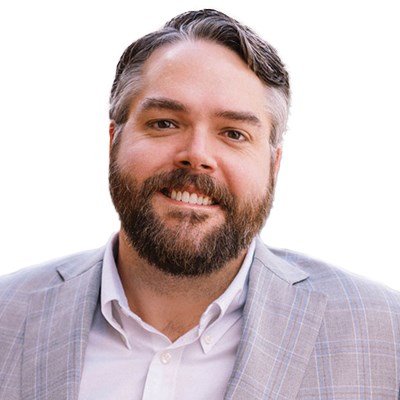 Andrew Smith
Executive Director
Golden Section
---
Andrew is an Experienced Executive with a demonstrated history of working in the venture capital and private equity industry. Skilled in Revenue & Profit Growth, Management, Business Development, Variance Analysis, and Financial Analysis. Strong professional with a BS focused in Accounting from Texas A&M University.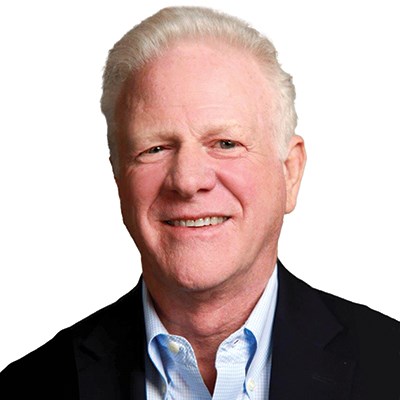 Clay Spitz
COO
Chief Outsiders
---
Clay Spitz is COO of Chief Outsiders, a national management consulting firm providing Chief Marketing Officers (CMOs) and Chief Sales Officers (CSOs) on a fractional (part time, temporary) basis to middle market companies that wish to accelerate their revenue growth. The firm has over 100 CMOs and CSOs nationally from every industry segment. Spitz started his career in a family service business which was eventually sold into an industry rollup. He has considerable experience as a marketing, sales and operating executive in companies ranging from midsize privately held to Fortune 1,000 corporations. Spitz has been a senior executive at Terminix International, TeleCheck International and Olshan Foundation Solutions and has owned a business himself. Clay joined Chief Outsiders in 2010 as one of the very early members of the firm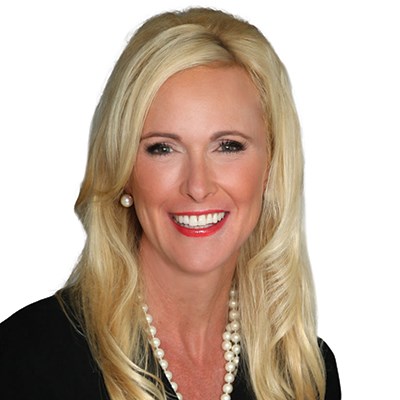 Christine Spray
Chair
Vistage
---
Christine Spray is a nationally recognized business development keynote speaker, best-selling author three times, consultant, trainer, coach and Certified EOS Implementer. Spray serves as a CEO and business advisor with a passion for helping people and companies grow.
Spray serves as Chair and National Speaker for Vistage International, the world's leading chief executive organization; its affiliates have more than 16,000 members in 16 countries. In her leadership role, she leads C-level executive discussions to help companies implement more efficient processes and programs that reduce costs, increase profitability and foster enhanced growth.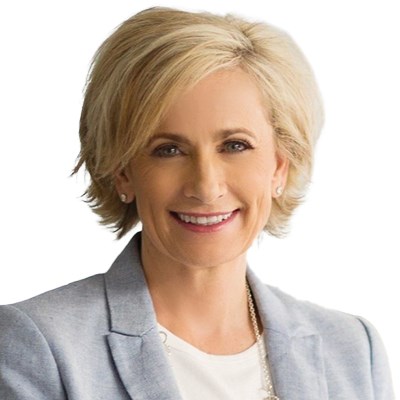 Robin Stanaland
Chair
Vistage
---
Robin has dedicated her career to empowering businesses, starting as a business analyst, she later became President of SQL*Systems and later founded RMS and Company, specializing in mergers and acquisitions. Since 2006, as a Vistage Chair and seasoned executive coach, Robin invests over 1,000 hours annually advising CEOs and senior executives. A recipient of Vistage's highest accolades, including the Star, Chair Excellence, and Cope Awards, her mission remains to challenge and elevate business leaders to achieve their utmost potential.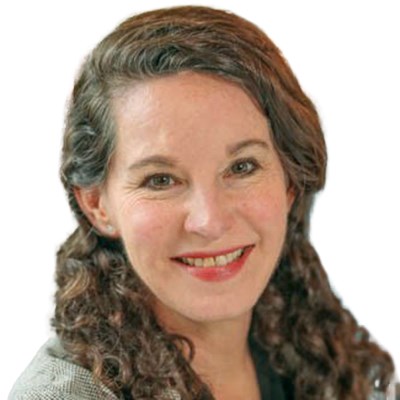 Robin Sturgis
Founder & CEO
infoFluency
---
Robin is the founder and CEO of infoFluency, a company passionate about data and visual analytics and the apps that bring insights to life. infoFluency specializes in putting data in a useable form for business leaders and decision makers.
Robin is a graduate of Texas A&M University, is married with 3 adult daughters, and enjoys travel.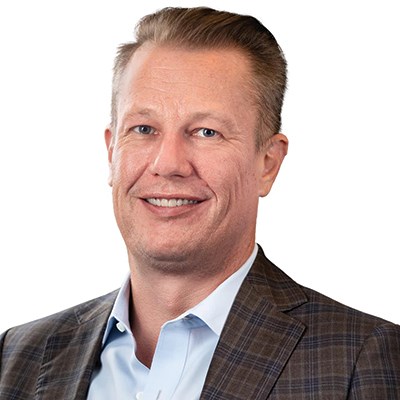 Greg Talcott
Managing Director of Sales
Caliber - The Wealth Development Company
---
Greg Talcott is the Managing Director of Sales at Caliber Funds. He manages a team of licensed representatives who assist investors in building their wealth and diversifying their portfolios through private equity real estate investments.

Greg came to Caliber after a two-year stint with Scottsdale-based competitor where he raised more than $100 million in capital investment from high-net-worth individuals, registered investment advisors and institutional entities in 2019. He delivers a high level of trust among customers, past and present, with his background in managing assets and serving as a fiduciary for select private wealth investors at Scottrade-TD Ameritrade, Basilica Wealth Management and Charles Schwab in Arizona, the Pacific Northwest and other key markets for more than 15 years.

During his time at Schwab, he led a team that managed more than $2.5 billion in assets that provided portfolio management and financial planning designed for a particular investor suitability.

Greg received a Bachelor of Science degree in Law and Political Science from Arizona State University.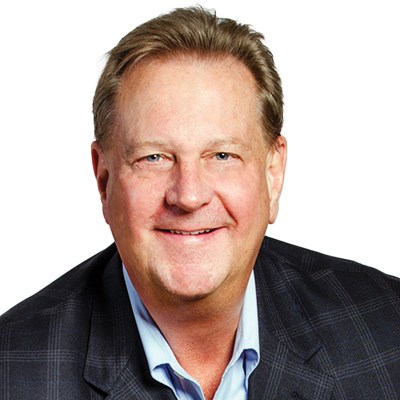 Mark Thimmig
Chairman & CEO
Conservaco, LLC
---
Mr. Thimmig is an industry expert and thought leader across multiple industries including, automotive, marketing, education, investment, esports, and media, launching new brands and products along with raising capital.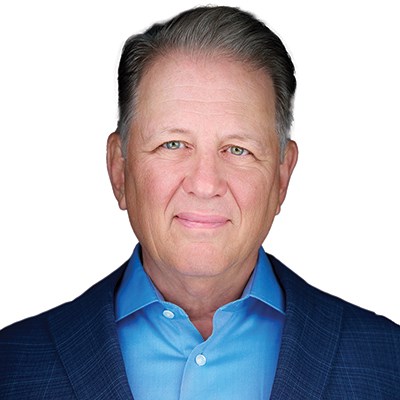 Jeff Thompson
Principal
Bernstein
---
At heart I am an educator. My parents were both teachers, and I have always had a passion for not just solving problems but explaining the solutions so that clients understand not just "what" we are going to do, but "why" that is the best path forward.

I like complexity. My clients are business owners, executives, professionals, and their families. While they may seem different, they all share in the fact that their success has brought complexity to their lives and they need a partner to provide sophisticated planning and solutions. For some it is the challenge of multigenerational wealth transfer, for others the planning of an exit from a closely held business, and for many, the development of a comprehensive strategy for managing their wealth across life stages. Regardless, they count on me to be the quarterback of a process that brings a combination of Bernstein resources to partner with them and their other trusted advisors and identify the best path for the future.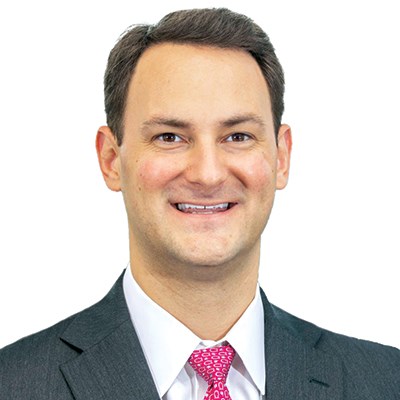 Sam Veselka
Principal
Pelican Energy Partners
---
Sam Veselka is a private equity professional who joined Pelican Energy Partners in 2018 and currently serves on the Board of Directors for multiple portfolio companies. Prior to joining Pelican, he worked at Cameron, a Schlumberger company, running the North American aftermarket business for the Valves & Measurement division.
After graduating from business school, he joined Cameron and served in several different roles focused on M&A, strategy, and business development. He earned his MBA from the Jones Graduate School of Business at Rice University with a concentration in Finance, and a B.A. in Economics from the University of Colorado in Boulder.
Whitney Wall
Commercial Banking Market Executive
Wells Fargo
---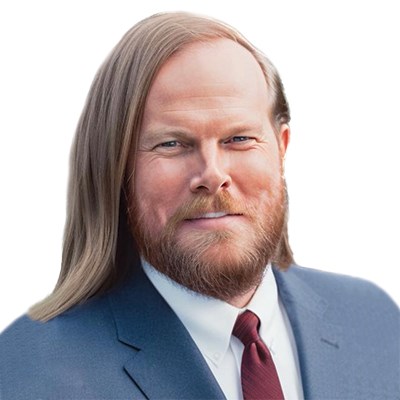 Luke Westerman
Director
Westerman Capital
---
Luke Westerman is a former Wall Street investment banker and venture capitalist with 20+ years experience investing in and advising dynamic entrepreneurs.

He is currently active in several companies and projects in Houston and also serves as a Director at Westerman Capital, a family office.

He and his partner Ale reside primarily in Houston along with their 15 year old hurricane rescue dog, Franky. They are passionate about the arts and are devoted animal welfare advocates.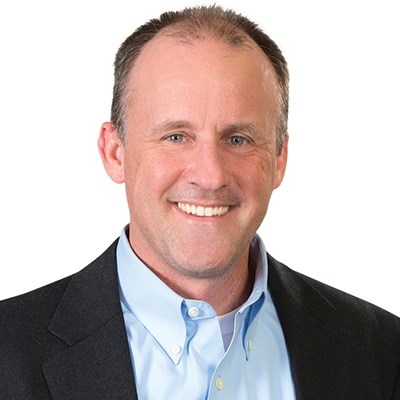 Randy Whitaker
Co-Founder & CFO
Viridis Chemical, LLC
---
Randy Whitaker is co-founder and CFO of Viridis Chemical, a renewable chemical manufacturing company. Randy's background spans from Fortune 500 companies to entrepreneurial ventures and includes investment and operating management experiences.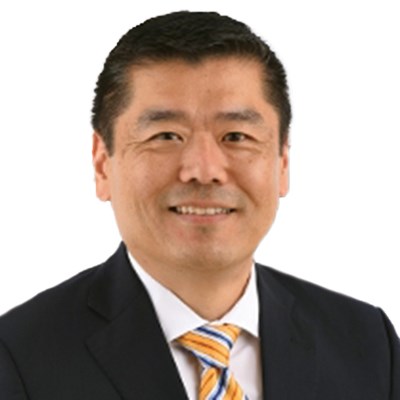 Chin Yu
Advisory Partner
Calvetti Ferguson
---
Chin provides advisory services in the areas of valuation, M&A, fraud and forensic accounting, litigation consulting, internal controls/SOX, and corporate restructuring. With over 18 years of experience as a CFO, Vice President of Finance, Treasurer, and Assistant Corporate Secretary for a publicly traded oilfield service company and an engineering/staffing services firm. Having successfully integrated the acquisition of three companies, Chin has direct first-hand experience managing compliance processes for  financial reporting, accounting systems, state, federal, and international taxes, and enterprise process improvements for operations and administration.