Committee
Chairman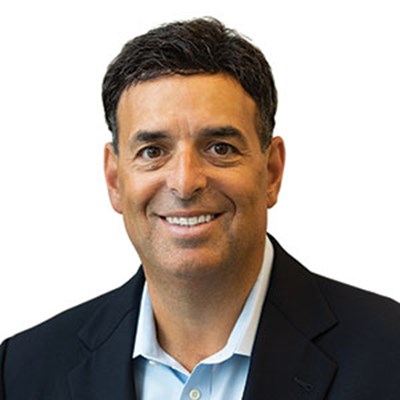 Fred Koury
President & CEO
Smart Business Network
---
Fred co-founded Smart Business Network in 1989 with a single publication in Cleveland, Ohio. In the years since, he has built the company into a leading multimedia and content marketing business providing print and digital marketing services to a national client base.
---
Host Committee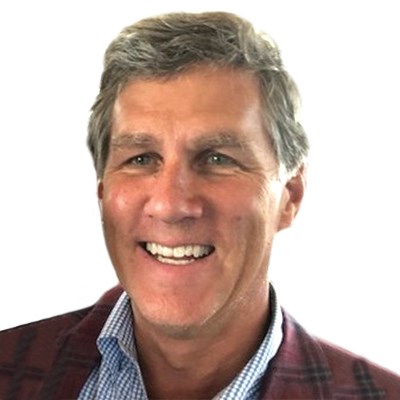 Kent Adams
Managing Director
BMO Capital Markets
---
Kent Adams is a Managing Director in the Middle Market M&A group within BMO Capital Markets in Minneapolis. Prior to BMO, Kent was a Partner with Greene Holcomb & Fisher, which sold to BMO in 2016, and prior to that he was a Managing Director at Piper Jaffray. Kent attended the Stanford Graduate School of Business and Harvard University, with a B.A. in History. He is also a former high school history teacher and coach.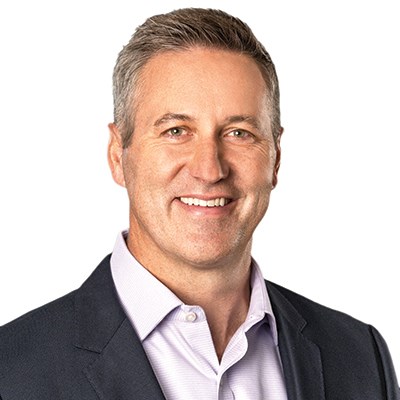 Brian Allingham
Partner & COO
Norwest Equity Partners
---
Brian Allingham is primarily responsible for all operational, administrative and compliance responsibilities for the firm. In addition, he sources investment opportunities and works closely with portfolio company management teams to develop and execute strategic growth and operational improvement plans. Prior to joining NEP in 2004, Brian worked for PricewaterhouseCoopers in their global capital markets division based in London.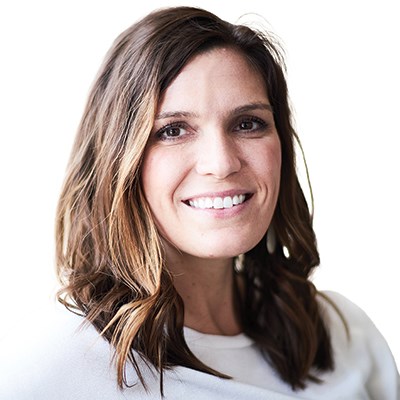 Nicole Atchison
CEO
PURIS Holdings
---
Nicole Atchison leads the ag-tech and food tech business units within PURIS' portfolio of companies. PURIS is a leader in the sustainable food and ag movement, driving innovation across seed genetics, ingredient processing, plant-based food development, and product commercialization, all from U.S.-based organic and non-GMO sources. PURIS is the largest manufacturer of pea protein in North America with protein processing facilities in Minnesota and Wisconsin.
PURIS™ is a family-owned company founded in 1985 in Oskaloosa, Iowa. Built with intention over 35 years, PURIS' plant-based food system benefits every link in the chain of production: flavorful and nutritious choices for people, profitable opportunities for growers, flexible ingredients for food makers, and practices that nourish soil, the environment, and life on earth. Nicole is the daughter of the founders of the company.
Nicole holds a Ph.D. in Biomedical Engineering from the University of Minnesota and a B.S. in Chemical Engineering from Iowa State University. She spends her free time with her husband Jordan and two children Cameron and Avery. They live in Eden Prairie, MN and enjoy the changing seasons and trialing all the new plant-based food hitting the shelves in Minnesota.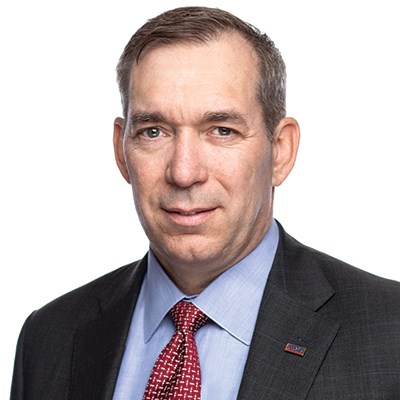 Robert Berdanier
Managing Director, Business Restructuring Services
BDO Consulting Group
---
Robert is a Managing Director in BDO's Business Restructuring & Turnaround Services practice. His focus is on middle-market companies, both distressed and healthy, seeking financial financial and operational improvement through interim financial leadership and re-organization. Robert is a seasoned restructuring professional, with significant experience in the manufacturing, distributing, hotels/ hospitality and entertainment industries.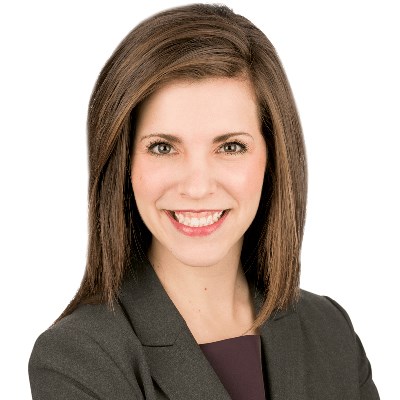 Leah Berend
Chief Financial Officer & Chief Administrative Officer
Oxbow Industries, LLC
---
Leah is the Chief Financial and Chief Administrative Officer of Oxbow Industries, a private equity firm focused on investments in lower & middle market businesses Leah runs the daily operations of the firm. Well-versed in the alternative investment industry, she has over 12 years of combined accounting, finance, and business administration experience and is an active CPA. She has an M.S. in Accountancy and an M.A. in Organizational Leadership.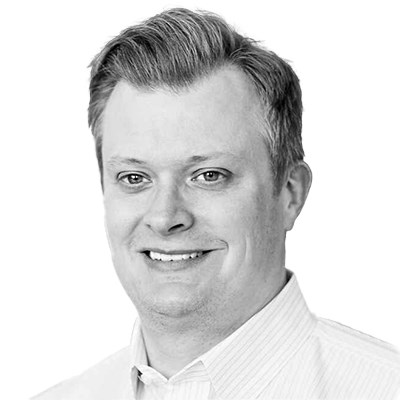 Josh Berger
Partner
Grow & Co
---
Josh's career spans 23 years with over 18 years of that as an entrepreneur, starting, growing, selling and buying multiple companies in technology, outsourcing, consumer packaged goods, real estate, healthcare and professional services. He's led multiple startups and scaled businesses from startup to middle market. His business values can be best summed up by a quote from Peter Drucker, "Culture eats strategy for breakfast." He is of the firm belief that people are our most precious asset, customer satisfaction is our only business motivation and the quality of work we perform defines the trajectory and velocity of our business.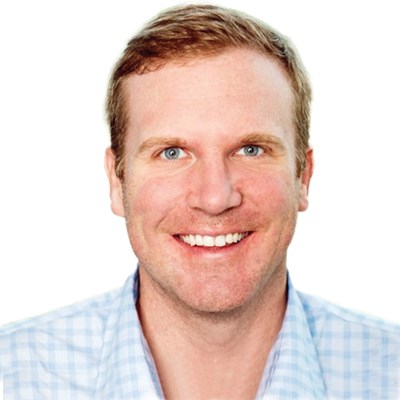 David Blue
Founder & CEO
Saltbox Mgmt Inc.
---
David Blue is the founder and CEO of Saltbox Mgmt. Saltbox is a venture backed, professional services and consulting firm that helps B2B organizations use Salesforce to improve the buying experiences of their customers. Prior to starting Saltbox, David was an EVP at 7Summits, where he was responsible for the firm's go-to-market motion. During David's 4 year tenure at 7Summits, bookings and revenues grew nearly 400%, culminating in a successful sale to IBM in December of 2020. Prior to 7Summits, David was an early employee at Magnet360 where he help various GTM focused roles during his 8 year run.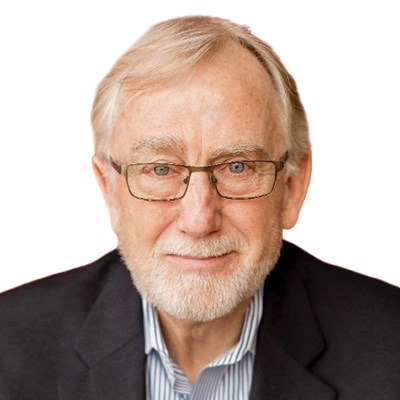 Orrin Broberg
Co-Founder & CEO
Modus
---
I'm passionate about increasing sales success with mid-market and global companies who go to market through dealer/indirect channels. Due to the scope and complexity of B2B channel sales today, even minor improvements can have a significant impact on driving more revenue.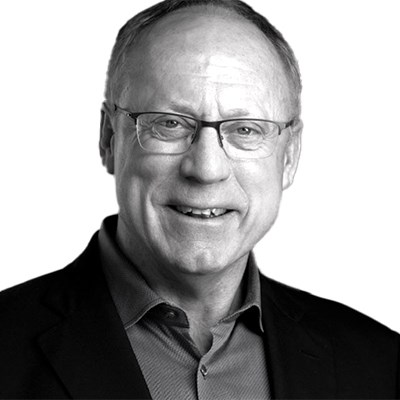 Tim Butler
Managing Partner
GrowthFire, LLC
---
Prior to founding GrowthFire, Tim served as Board Member, CEO and senior Sales and Marketing executive for multiple companies across the technology industry. He's passionate about transforming emerging stage companies into more successful companies. Tim earned his Finance undergraduate from The University of Missouri and MBA in Marketing from the Carlson School of Management. He's earned industry credentials in Healthcare, Insurance, Manufacturing, and other industries.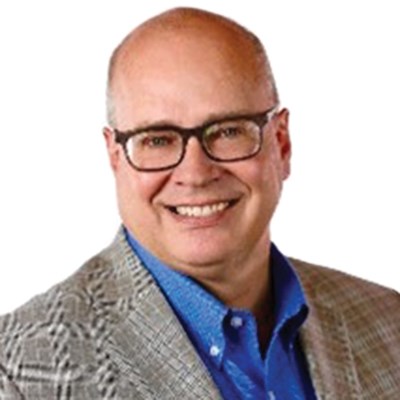 Barry Carlson
Vice President, Resident Sales Director
Aon
---
Career leadership results in the healthcare, insurance, and employee benefits industry. Extensive experience in all facets of sales and business development through consultants, brokers, channel partners, and employers. Played a key role with industry leading innovations in Consumer Driven Healthcare, Defined Contribution Health Plans, and integrated Accountable Care Organizations (ACOs). Led the launch of an integrated Joint Venture health insurance company and managed all facets of Commercial Markets sales and account management functions. Served as an officer in a rapidly growing insurance technology company to build sales, marketing, and customer success teams. A well-respected market leader.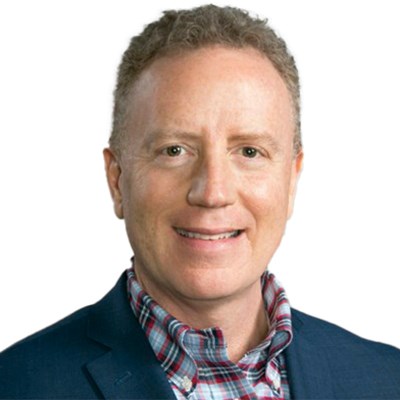 George Demou
Board of Advisor, CEO
Delve
---
George has been a company owner and operating CEO for three different firms. His last endeavor was Avtex, while as CEO grew the company from 23MM in revenue to over 200MM. George has completed over 20 acquisitions in his career, most of them strategic additions to platform companies he has navigated.
Today George helps companies in a Board and Advisor capacity, focusing on strategic plan execution, platform readiness, acquisition management and helping guide CEO's how to create extraordinary value for clients, employees and shareholders. George lives in Prior Lake with his wife Sheri and enjoys spending time with their five grown children and giving to causes they have passion for, including church youth programs, mental illness support and children rare disease research.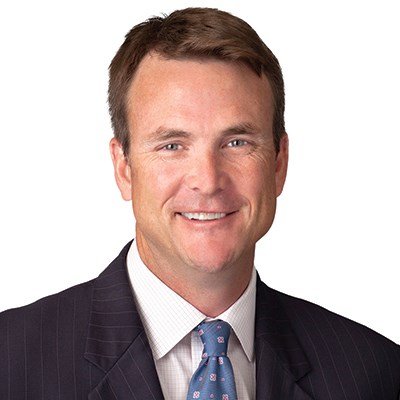 Robert Frost
CEO & Head of Industrials, Private Market Advisory
Lazard Frères & Co.
---
Robert Frost is the Chief Executive Officer and Head of Industrials in Lazard's Private Market Advisory group. He has more than 20 years of investment banking experience. His transaction experience includes buy and sell-side M&A advisory, private equity placements, fairness opinions, and restructuring assignments. He has represented companies in a wide range of industrial sectors, including chemicals, specialty materials, building products, capital equipment, and engineered components. Prior to joining Lazard, he spent nine years in the Mergers & Acquisitions practice of Piper Jaffray & Co. Prior to his career in investment banking, he spent seven years in public accounting with Deloitte & Touche LLP. He serves on the Board of Directors of Cristo Rey Jesuit High School in Minneapolis.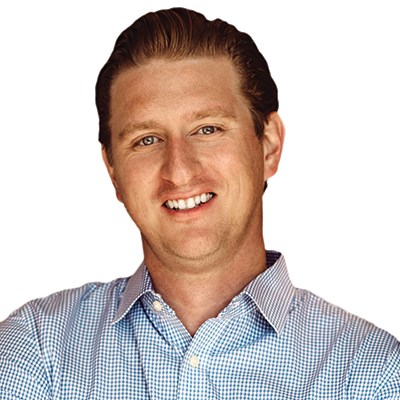 Joel Grebenick
Partner
Northern Lakes Capital, L.P.
---
Joel helped form Northern Lakes Capital in 2021. He maintains certain responsibilities at private equity firm Stone Arch Capital and previously was an investment banker at Lazard, advising on sell-side and buy-side M&A transactions along with corporate divestitures, minority equity capital raises, and debt advisory mandates.
Over the course of his career, Joel has primarily focused on M&A transactions with the vast majority involving family-owned businesses. He is a frequent speaker at private equity, private company and university panels and is active in numerous community volunteer activities.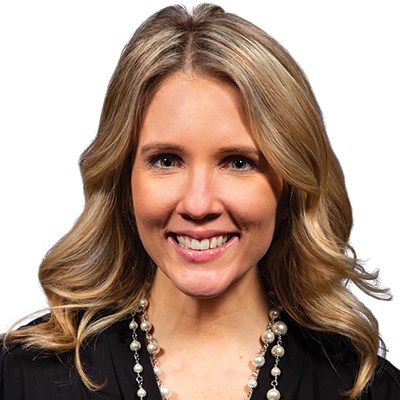 Elizabeth Grussing
Business Performance Advisor
Insperity
---
Insperity provides an array of human resources and business solutions designed to help improve business performance. We provide a wide range of business performance solutions, enabling business owners to be more systematic and strategic about the role people play in the success of a company.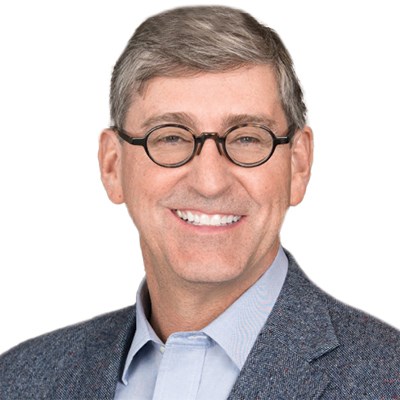 Michael Hall
Co-founder & Managing Partner
Yukon Partners
---
Mike has extensive investment experience in middle market leveraged transactions that span a wide variety of industries and businesses with emphasis on recurring revenue businesses (such as QSR restaurants and route based businesses) healthcare, consumer products businesses, automotive and light industries, and construction industries.
Mike is a founder of Yukon Partners. From 2000 to 2008, he was a partner at Norwest Mezzanine Partners where he had overall fund responsibility and was a member of its investment committee. From 1995 to 2000, Mike has also served as a Partner with Churchill Capital Partners and prior to that as Vice President of the Corporate Finance Group of Heller Financial in New York, the Corporate Group of Security Pacific Bank in Los Angeles, and the Corporate Group of Wells Fargo Bank in Los Angeles and New York. Mike has made individual investments ranging from senior debt to mezzanine and equity investments, in amounts ranging from $3 million to $500 million.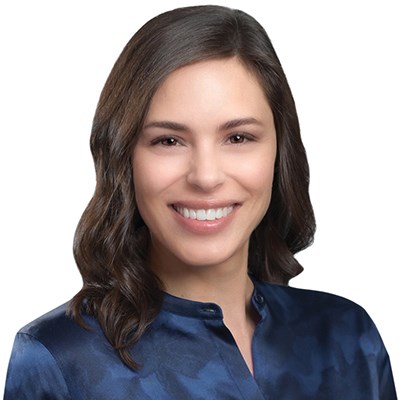 Stacy Harmsen
Founding Partner
NorthCoast Mezzanine
---
Stacy is a founding partner of NorthCoast Mezzanine. She joined the NorthCoast team (formerly Spell Capital Mezzanine) in 2012. She is responsible for leading all aspects of mezzanine origination, structuring, underwriting, deal execution and portfolio management and serves on the investment committee.
Prior to joining NorthCoast, Stacy was a Vice President at Churchill Capital where her responsibilities included all aspects of mezzanine investing. Before that Ms. Harmsen was an Associate at Piper Jaffray where she was involved in a comprehensive range of investment banking activities including public and private offerings of equity and debt securities and M&A advisory services for middle market companies.
She has served as a board member or board observer of numerous middle market companies, and is currently the President of the Midwest Region for the Small Business Investor Alliance. Ms. Harmsen holds a Bachelor of Arts with high honors in Business with a concentration in Finance from the University of St. Thomas.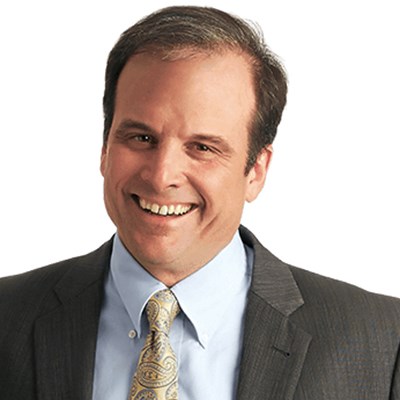 Peter Harris
Partner
Dorsey & Whitney LLP
---
Peter is a Partner in Dorsey & Whitney LLP Finance and Restructuring Group and co-chair of Dorsey's Lending Practice Group. For over 34 years, Peter has represented banks, funds and corporate clients in many types of commercial finance transactions. Peter has particular expertise in leveraged lending transactions, including senior, mezzanine and borrower side representations. He also has expertise in asset-based lending transactions, inventory and equipment financing, syndicated credit facilities and cross-border transactions.
Joe Helms
Partner
Pathfinder Companies, LLC
---
Joe Helms is a Partner at Pathfinder, a private investment firm focused on investments in privately held, lower middle market businesses. Joe is actively involved with both direct investing as well as leading the firm's private equity fund investment strategy. Joe brings considerable investment experience, previously working for 10+ years at Goldner Hawn, a lower middle market private equity firm. Joe also previously worked for Prospect Partners and Lincoln International.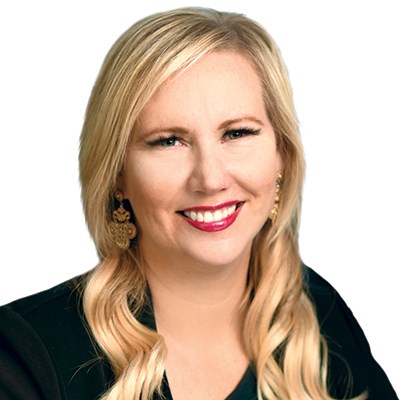 Julie Henson
Chief Client Officer
Taft
---
Julie Henson is a driven leader with over two decades of transforming relationships and driving revenue coaching high-performing individuals within law firms, corporations and professional athletics. Client strategist and diplomat who is key in expanding client relationships by bridging the gap between client and customer, driving key growth, sparking innovation and impacting and recreating a healthy and authentic culture that drives revenue.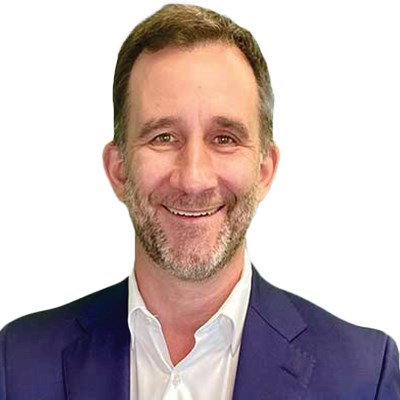 Jacob Herschend
Principal
Brightstar Capital Partners
---
Jacob Herschend is a Principal at Brightstar. Jacob leads Brightstar's Business Development across the Midwest. He is a third-generation owner and steward of a family-owned business, Herschend Family Entertainment. 
Prior to joining Brightstar, Jacob was a Vice President at Marsh & McLennan Agency, working in Business Insurance and specializing in strategically owned and family-operated businesses serving as the Director of the Multi-Generational Family-Owned Businesses Strategies Vertical. Previously, Jacob owned and operated three restaurants in the St. Louis area. Additionally, Jacob has worked for three United States Senators and a U.S. Attorney General.
Jacob received his M.B.A. focused on Families in Business from Kennesaw State University. He received his B.A. from Gordon College. Jacob serves on the boards of The Foundation for Barnes-Jewish Hospital and Forest Park Forever.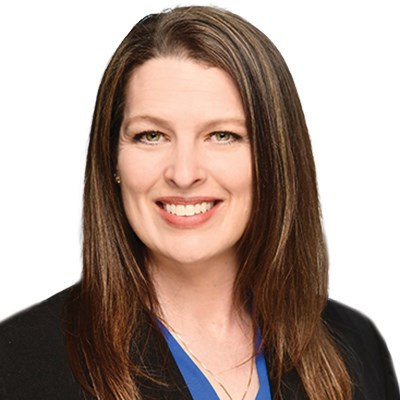 Nicole Hittner
Partner
Taft Stettinius & Hollister LLP
---
Nicole is a partner at Taft where she focuses her practice on mergers, acquisitions, and divestitures along with counseling on other complex legal matters. She provides a unique perspective and practical advice with a business lens developed through her prior work as a CPA with a Big Four public accounting firm. Her team at Taft offers a deep bench and broad range of expertise to expertly support the legal needs of her clients.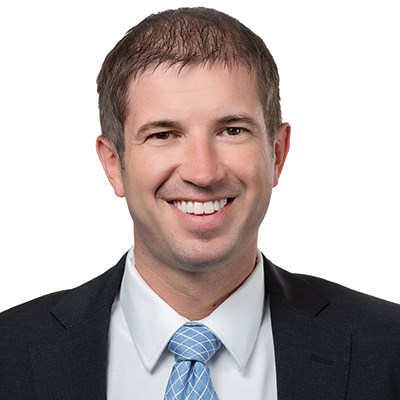 Andrew Holm
CFO
Recuro Health, Inc.
---
Drew Holm is the Chief Financial Officer of Recuro Health, a company providing integrated digital health solutions to offer a uniquely personalized and proactive approach to virtual care. Prior to joining Recuro, Drew served as vice president of corporate development for Constellation, Inc., where he led M&A, strategic partnerships and new ventures.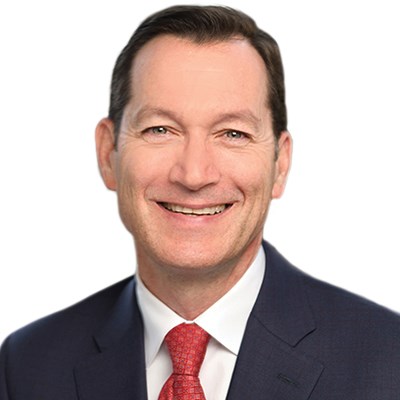 Dennis Knoer
Partner
Taft, Stettinius & Hollister LLP
---
Dennis is a partner and the Chair of the Minneapolis Business Law Practice at Taft. He delivers sophisticated legal counsel on complex transactions, placing a premium on client service and efficiency. Dennis represents public and private companies, as well as private equity funds, with their M&A needs, assembling transactional teams to leverage deep practice and industry knowledge and provide effective results.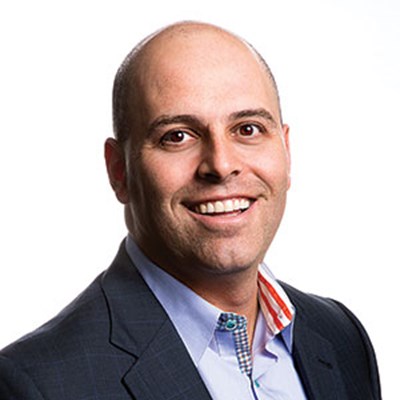 Lee M. Koury
Managing Partner
Smart Business Network Inc.
---
Lee is managing partner of Smart Business Network Inc., a national events, media and marketing company founded in 1989, primarily responsible for expanding the company's Aspire deal-making conference throughout the U.S. He plays a key role in establishing corporate policies and developing long-term strategy and growth plans. Previously, he founded and chaired the Growth Group at national law firm Arter & Hadden LLP (now Tucker, Ellis & West), which focused on working with middle-market and high-growth technology companies.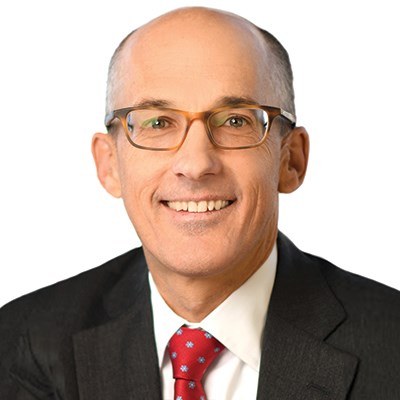 Steve Kozachok
Partner, Chair of Private Equity Practice Group
Taft, Stettinius & Hollister LLP
---
Steve is a partner and the Chair of the Private Equity Practice Group at Taft. He has over 25 years of corporate law experience, having handled hundreds of M&A and financing transactions representing billions of dollars in transaction value. He was previously a partner in the corporate group of another leading law firm, then associate general counsel for St. Jude Medical, then General Counsel of Secure Computing, a publicly held software company, through its sale to McAfee, and has been with Taft since 2009.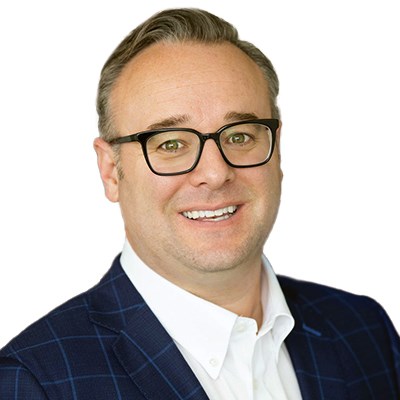 Josh Krsnak
CEO, Hempel Companies
Principal, Midloch Investment Partners
---
Josh brings nearly 20 years of experience as a real estate operator and developer. In addition to Midloch, he is CEO of Hempel Companies, a Minneapolis-based commercial real estate firm. Josh began his career at Anderson Consulting (now Accenture), and initially purchased a minority interest in Hempel Companies before ultimately acquiring the entire firm.

Josh possesses an extensive commercial real estate portfolio, having developed and owned over $750 million and more than 2.5 million square feet since 2002. Josh currently sits on the executive committee for the Muscular Dystrophy Association as well as on the board of AVIVO, a chemical dependency and mental health recovery non-profit. Josh has a Bachelor of Science degree from the University of Minnesota.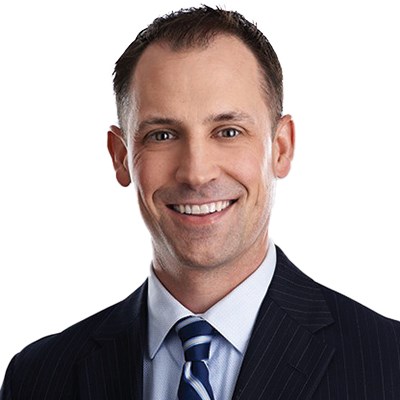 Michael R. Kuhn
Partner
Ballard Spahr LLP
---
Mike is a Minnesota-based business attorney and focuses his practice primarily on mergers and acquisitions, as well as other strategic investment, capital raising, and financing transactions. Mr. Kuhn represents private equity funds, middle-market companies, owner-managed businesses and large companies undertaking mergers and acquisitions with middle-market targets.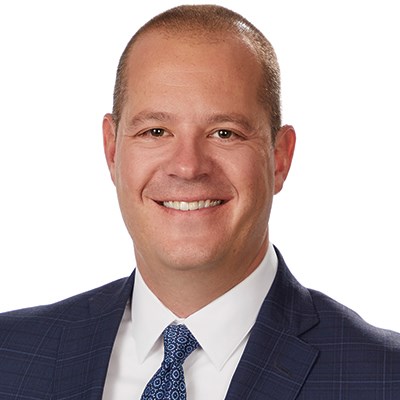 Brett Larson
Attorney | Division Chair
Messerli Kramer
---
Brett Larson is a Shareholder and Chair of the Minneapolis Division at Messerli Kramer. He focuses his practice in the areas of mergers and acquisitions, corporate organization and reorganization, international transactions, and succession planning for businesses and business owners. Brett also serves as outside general counsel to many U.S. based businesses in the lower-middle and middle markets.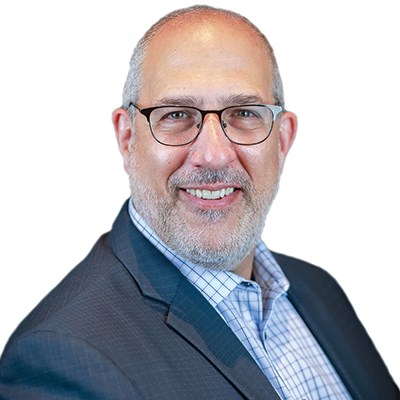 Dan Mallin
Founder & CEO
Equals 3, Inc., dba Lucy
---
Dan Mallin is a force in technology-based entrepreneurship, creating transformative tools that serve the needs of Fortune 1000. Working with business partner Scott Litman, he's repeatedly broken new ground in digital transformation. Together, the two have grown and sold four businesses and built forward-thinking tech platforms that are still in use day-to-day by some of the world's largest brands.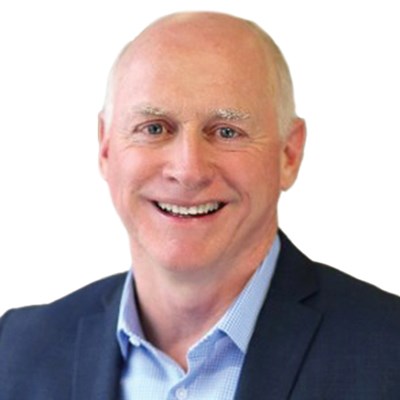 Daniel May
Chairman, President & CEO
AdvisorNet Financial
---
Daniel J. May entered the financial services industry immediately after graduating from Mankato State University, where he majored in finance, marketing and management. Daniel joined AdvisorNet Financial in 1984 after spending over five years at a large nationally known financial services company. He entered management in 1985 and became a partner in 1997.
Daniel holds the professional designation of Certified Financial Planner ®(CFP). He holds securities registrations including Series 6, 7, 22, 24, 62 and 63. He also is licensed in life accident and health insurance. He has served a number of professional organizations as a member and leader, including moderator for the Life Underwriting Training Council (LUTC) Business Insurance Course, Million Dollar Round Table (MDRT), National Association of Insurance and Financial Advisors (NAIFA), and GAMA International.
He is also a member of the Financial Professionals Association (FPA). Daniel has also served on the board of various organizations and presently sits on the board of AdvisorNet Financial. He is a General Agent with several top insurance companies and is a Regional Director for Cetera Advisor Networks LLC. He is a past member of the FINRA District 4 Committee (formerly known as the NASD). Daniel has been very active in his community.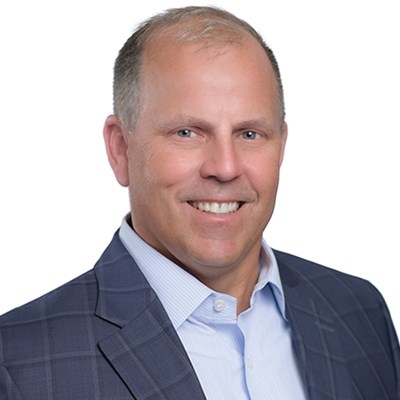 Ryan McKinney
Partner
NorthCoast Mezzanine, LP
---
Ryan has over 25 years' experience in mezzanine, leveraged lending and commercial banking. Prior to joining NorthCoast (formerly Spell Capital Mezzanine) in January of 2020, he co-founded Exmarq Capital Partners in 2011. Exmarq provided mezzanine debt and equity co-investments for sponsored leveraged buyouts. Ryan will continue to manage the realization of the Exmarq portfolio as he invests in new transactions through NorthCoast.
Prior to Exmarq, Ryan was most recently Senior Vice President and Team Leader at BMO Harris Bank (formerly M&I Marshall & Ilsley Bank). Ryan joined M&I in 2007 following the acquisition of Excel Bank Minnesota. He began his career with Marquette Capital Bank, NA in the early 1990's. Ryan received both his BS and MBA in Finance from the Carlson School of Management at the University of Minnesota.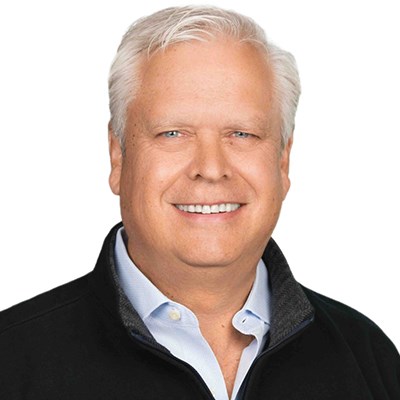 Carleton Olmanson
Managing Partner
GMB Capital Partners
---
Carleton Olmanson is a partner and founder of GMB Capital Partners. His experience over the past 40 years has been focused on lending to and investing in lower middle-market businesses, which includes structuring senior debt, mezzanine debt, and equity investments in lower, middle-market companies. He has been a senior professional, now managing four successful SBICs, which have invested in excess of $1 billion of debt and equity in over 100 companies.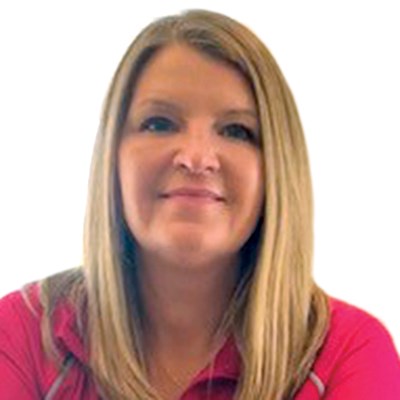 Angela O'Neill
Senior Vice President - Market Leader Corporate Banking
Associated Bank
---
Angela O'Neill joined Associated in June 2005 as Vice President, Relationship Manager, Commercial Banking. She currently holds the position of Senior Vice President – Minnesota Market Leader Corporate and Commercial Banking and is responsible for leading the new business and client management efforts and providing financial services and strategic solutions to Middle Market companies through MN, Iowa and the Dakotas.
Ms. O'Neill brings more than 20 years of banking experience to Associated. Prior to joining Associated Bank, Ms. O'Neill held various credit positions at US Bank.
She holds an MBA with an emphasis in Finance from the University of St. Thomas and an undergraduate degree in Liberal Arts from the University of Minnesota. She is an active volunteer in the community and serves on several boards including serving as the Chair of Wingspan Life Resources.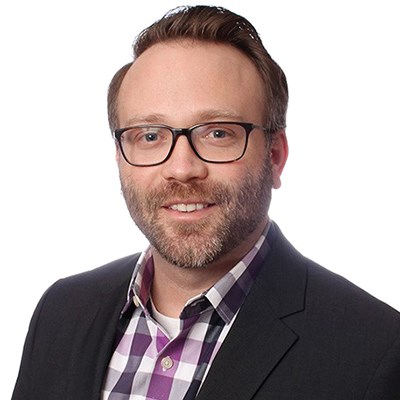 Kyle Orwick
Partner
Eide Bailly LLP
---
Kyle is a Partner leading Eide Bailly's Quality of Earnings segment of Transaction Advisory. He has 14 years of professional experience with three years living and working in Germany where he advised on international transactions. Kyle specializes in advising private equity and strategic buyers in buy side financial due diligence and helping founder owner businesses with sell-side quality of earnings.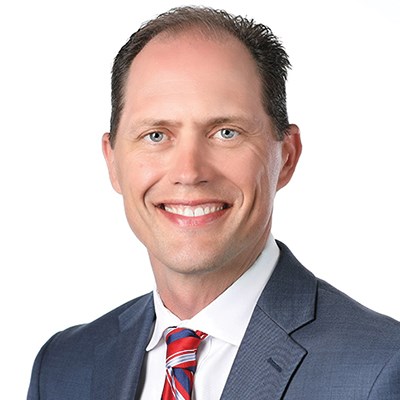 Nate Pearson
Sr. Vice President, Commercial Banking Manager
Bremer Bank, N.A.
---
Nate Pearson is the Commercial Banking Manager for Bremer Bank in Minneapolis. Nate's team originates and manages the financing related to M&A and LBO needs through Sr. Debt and working capital, including Private Equity-owned (funded and non-funded), Sponsored and privately-owned companies.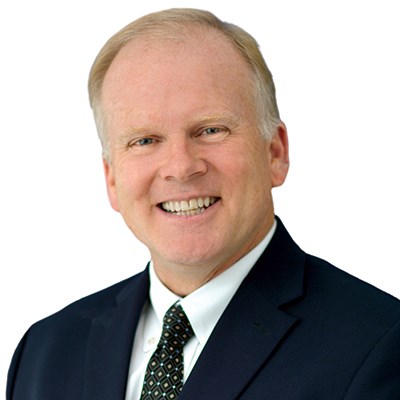 Doug Pudvah
Managing Director
CIBC
---
Doug Pudvah manages the Minneapolis office for CIBC Bank USA which provides commercial banking services to middle market companies principally in MN and the Dakotas.  Doug has almost 38 years of commercial banking experience in the Twin Cities.  Much of his career has been involved in the M&A sector, including being a founding member of the MN Chapter of the ESOP Association and providing acquisition financing for private equity sponsors and family offices.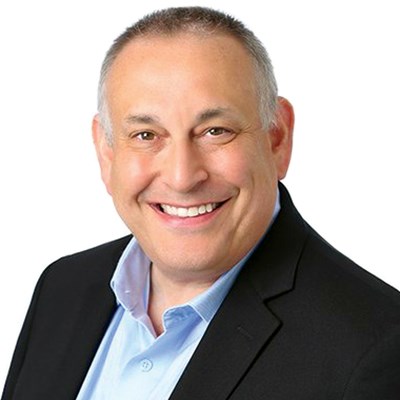 Michael Rosenthal
CEO
DCM Services
---
Mr. Rosenthal has been in the Financial Services industry for over 25 years. Currently he serves as the CEO of DCM Services. In his prior roles he has led teams as large as 3000 servicing financial service clients throughout the world. He started his career with Circuit City helping to launch their wholly owned bank for issuing Private Label Credit.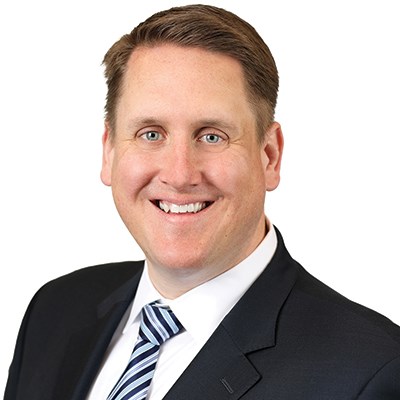 David Rudolph
Managing Director & Region Manager
JPMorgan Chase & Co.
---
David Rudolph is an Executive Director and Region Manager for Chase's Commercial banking business in Minnesota, North Dakota, and South Dakota.
David began his career in 1999 with American National Bank of Chicago (a predecessor bank of JPMorgan Chase) as a member of the bank's credit analyst training program. In David's 19 years of banking experience, he has been responsible for managing and growing client relationships in a variety of sectors, including manufacturing, distribution, service and retail. He is dedicated to serving mid-size companies as a relationship manager, meeting the domestic and international needs of the bank's clients by providing comprehensive lending, investment banking, treasury and asset management solutions.
David holds a Master of Business Administration from the Booth School of Business at the University of Chicago and a Bachelor of Business Administration in Finance from the University of Iowa.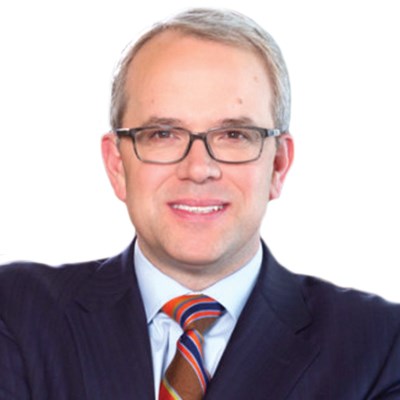 Steve Ryan
Partner
Taft, Stettinius & Hollister LLP
---
A partner in Taft's Minneapolis office, Steve was the president and managing partner of Briggs and Morgan, P.A. until its combination with Taft on Jan. 1, 2020, and partner-in-charge through January of 2021. He currently serves as a member of Taft's Executive Committee. Throughout his nearly 30 years with the firm, Steve has served in a number of other leadership roles including firm chair, practice group leader and as a member of the board of directors and executive committee. A noted practitioner in the areas of banking and finance, capital markets and real estate, Steve's strong business acumen informs his approach to building a sustainable firm that responds nimbly and meets the needs of clients today and long into the future.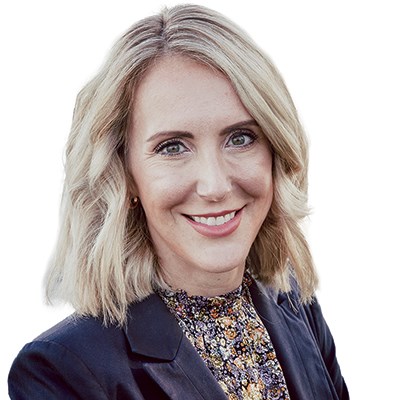 Michelle Schultz
Principal Attorney
Blue Cross Blue Shield of Minnesota
---
Michelle Schultz is a solutions-driven corporate attorney who has worked in diverse industries including healthcare, manufacturing, professional services and private equity. She is detail-orientated with a strong desire to collaborate and develop practical, common-sense solutions for complex business projects and transactions. Michelle is consistently praised for developing strong and trusting relationships and having a can-do, positive attitude. Michelle was in private practice for 12 years and has spent the last five years as in-house counsel, most recently joining Kohler Co. in 2021. Skilled in Mergers & Acquisitions, Corporate Law and Corporate Governance.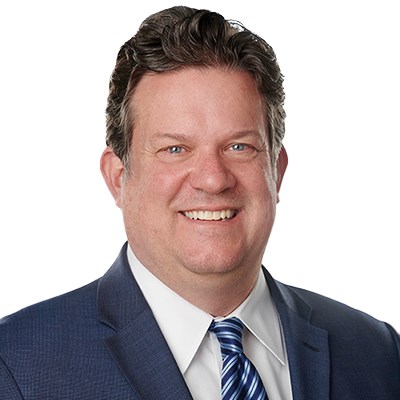 Alec Sherod
Partner
Hellmuth & Johnson
---
Alec Sherod has extensive experience successfully representing both public and privately held companies across many industries. In his practice, Alec assists buyers, sellers, and financial advisors in a wide variety of domestic and international M&A transactions. He also represents clients in financing transactions, including advising issuers and investors in securities law compliance, handling acquisition financing for lenders, borrowers and investors and representing clients in private placements of equity and debt.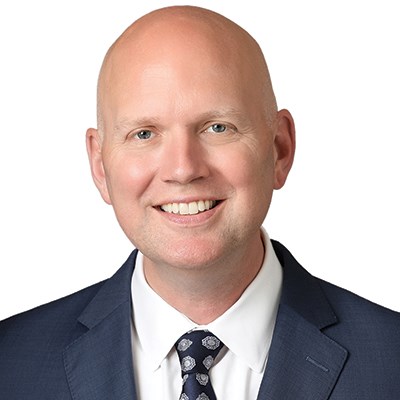 Nicholas Smith
Founder, Managing Partner & CEO
Rice Park Capital Management
---
Nick Smith is the founder, managing partner and Chief Executive Officer of Rice Park Capital, overseeing all aspects of Rice Park's strategies and operations.
Nick brings nearly 25 years of experience to his role. Before founding Rice Park Capital, Nick served as Chief Investment Officer of Blackstone's private residential mortgage REIT and was the co-founder and Chief Investment Officer of Finance of America Companies (NYSE: FOA), a Blackstone portfolio company.
Prior to Blackstone, Nick served as Managing Director, Two Harbors Investment Corp (NYSE: TWO), where he built and led the investment platform for mortgage servicing rights (MSR) and residential whole loans. From 2004 to 2012, Nick served in a variety of areas for Green Tree Investment Management ("GTIM"). As Chief Investment Officer, he was responsible for the residential mortgage investment platform of Green Tree Holdings, GTIM's parent company, and its affiliate, Green Tree Servicing. He also served as the Senior Portfolio Manager for the SerVertis Master Fund I LP, a $1.45 billion re-performing mortgage loan investment fund co-managed by GTIM. Nick worked at GMAC ResCap (formerly GMAC-RFC) from 1998 to 2004. He served in a variety of roles on the mortgage trading desk and in corporate development, where he led the valuation of equity investments in U.S., Asian and European consumer finance companies.
Nick studied economics as an undergraduate at the University of Minnesota and was a Master of Science, Quantitative Finance candidate at the University of London. Nick is currently a member of the CFA Institute and CFA Society of Minnesota.
Nick has served on several boards for private companies and charitable organizations throughout his career. He currently sits on the boards of Blue Water Financial Technologies, LLC, Sitekick, AI Software, LLC (dba Capacity), Realized Holdings, Inc., and Brass Ring Capital.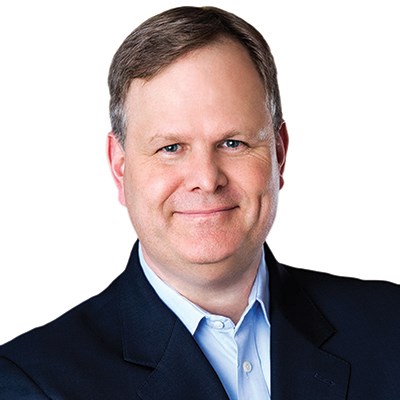 Sean Stevens
Partner
Norwest Mezzanine Partners
---
Sean Stevens is a partner responsible for leading investment activities for the fund. Prior to joining NMP in 2015, Sean was a member of KKR's middle market financing group in New York where he focused on third-party sponsor coverage, structuring and portfolio monitoring. Prior to KKR, he was a managing director in the financial sponsors groups at Bank of America and KeyBanc.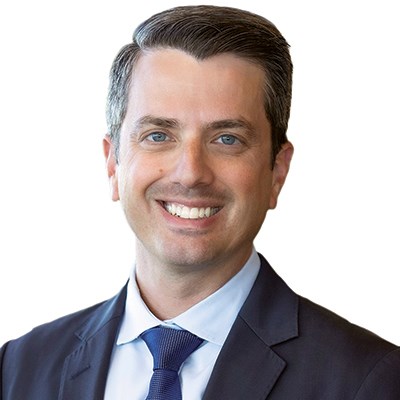 Josh Susser
Founding Partner
Cascadily Partners
---
Josh Susser is an independent sponsor in the education sector and founding partner of Cascadily Partners, a private equity firm he founded in 2018. In this role he invests alongside business owners and entrepreneurs into their lower middle market companies. As a former industry executive, Mr. Susser works with the company's management to execute organic and acquisition growth initiatives. Mr. Susser currently serves on the Board of Breakout EDU and VisionPoint Marketing. Prior to Cascadily, Mr. Susser was a vice president at ECMC and a member of the firm's investments leadership team. Mr. Susser holds a BA cum laude from the University of Colorado at Boulder and graduated from the Booth School of Business at the University of Chicago with a masters in business administration.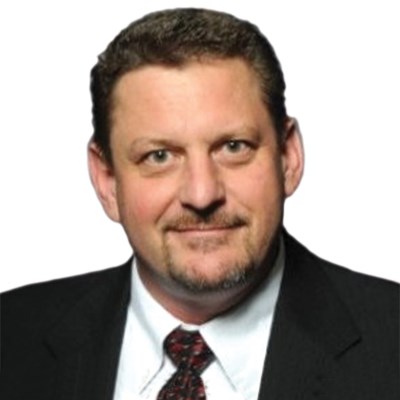 Mike Traeger
Director, Consulting Practice Lead
Redpath and Company
---
Mike Traeger, Director, leads the Consulting Practice Team at Redpath and Company. He helps organizations make more informed and strategic decisions in the areas of transaction advisory, business transformation, and accounting advisory.
Mike has over 20 years of market leadership working with privately held and public companies, private equity firms, and lenders and has advised companies across a variety of industries including healthcare, manufacturing, financial services, technology, construction, and consumer products. He helps clients prepare for change by guiding them during times of high growth, distress, integrations, and separations.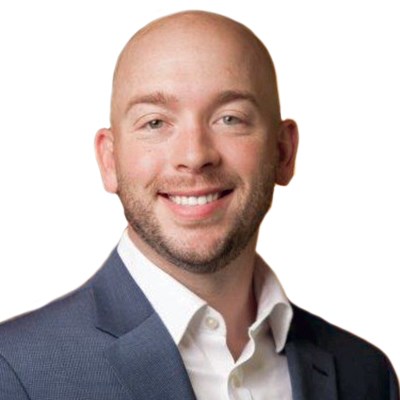 Patrick Whannell
VP, Employee Health & Benefits | Practice Leader
Marsh
---
Patrick Whannell leads the Employee Health & Benefits Private Equity and M&A (PEMA) practice for Marsh McLennan Agency, Upper Midwest. In partnership with the broader Marsh PEMA team, Patrick and his team focus on risk identification and considerations around employee benefit and human capital strategies in the broader transactional landscape.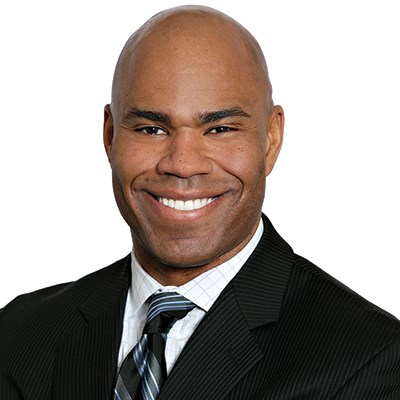 Matt Winston
Senior Vice President
Brown & Brown
---
Matt is a Senior Vice President for Brown & Brown, a large publicly traded insurance brokerage firm. Matt's responsibilities include generating and developing new business relationships and all aspects of program design, marketing, and administration including the coordination of ancillary services between the client and the insurance carrier. Previously, he was a consultant with an accounting and business consulting firm where he consulted with various companies on a number of business and financial matters.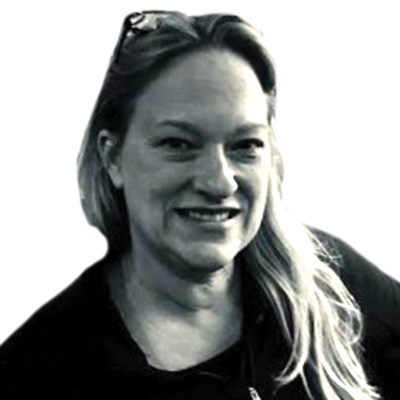 Lesley Zaun
SVP & Chief Legal Counsel
Pohlad Companies
---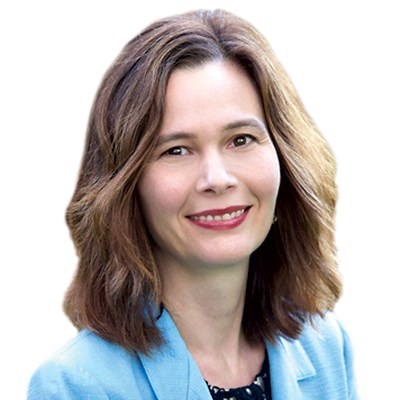 Lydia Zeller
CEO
Pelvital
---
Lydia Zeller is CEO at Pelvital, a femtech company improving the lives of women suffering from pelvic floor disorders through effective, convenient, at-home products. Previously Lydia was CEO at Kiio, where she led the company through a pivot and period of rapid growth culminating in acquisition late 2021. She also serves as Board President of the Wisconsin Startup Coalition.