Committee
Chairman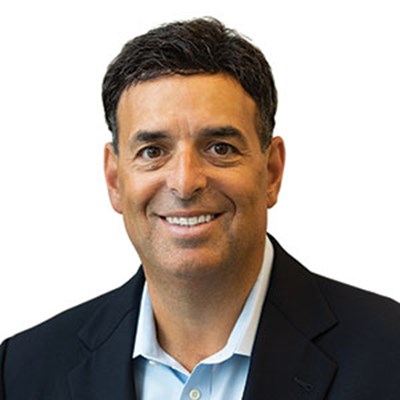 Fred Koury
President & CEO
Smart Business Network
---
Fred co-founded Smart Business Network in 1989 with a single publication in Cleveland, Ohio. In the years since, he has built the company into a leading multimedia and content marketing business providing print and digital marketing services to a national client base.
---
Host Committee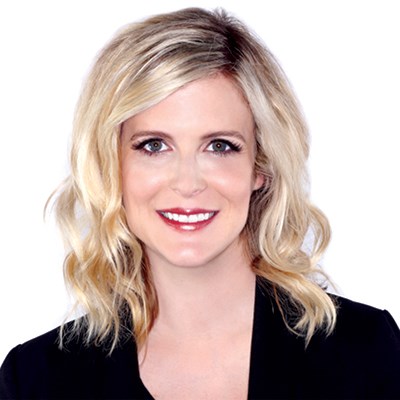 Ashley Alexander
Chief Marketing Officer
Girilla Marketing
---
A graduate of Belmont University, Ashley has been with Girlilla Marketing since the company first opened its doors in 2008. She started her career in music publishing but soon found she had a knack for digital marketing.
With over a decade of experience under her belt, Ashley specializes in organizing client's digital ecosystem into a streamlined strategy that targets both marketing objectives and engagement. She is an accomplished leader and who has appeared on multiple panels, podcasts, and events to share learnings and contribute to the larger digital marketing community.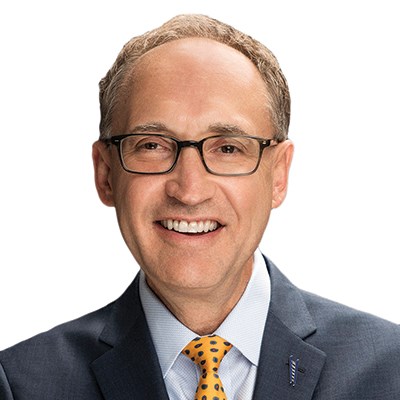 Brian Austin
Senior Vice President - Private Banking
City National Bank
---
Brian Austin is a senior vice president and relationship manager with City National Bank. Based in Nashville, he provides City National's full complement of financial services to entrepreneurs, their families and their businesses. Additionally, Mr. Austin specializes in investment, trust and credit needs for high-net-worth clients.

Mr. Austin has nearly 35 years of financial services experience. Prior to joining City National, he served in a senior advisory capacity focusing on wealth and banking solutions for firms including Regions Private Wealth Management, Ayers Capital and U.S. Trust.
Mr. Austin earned his bachelor's degree and his master's degree in business administration from the University of Kentucky.
Active in the community, he is the former president of the board for Nashville's Children Alliance and formerly served on the board of directors of the American Red Cross in Nashville and Renewed, where he was treasurer. Additionally, he is a member of the Rotary Club of Nashville and donates his time to the Middle Tennessee Boy Scouts of America and First Presbyterian Church in Nashville, where he is a deacon and on several committees.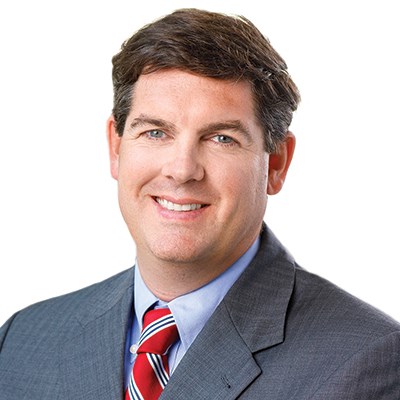 Tyson Bickley
Partner
Waller
---
Companies and investors in healthcare, technology, manufacturing, distribution and other industries rely on Tyson Bickley for counsel in a wide range of strategic corporate transactions and business arrangements. He assists venture capital and private equity funds in investments in new and emerging companies, and he advises startups and early-stage companies in securities offerings to access the capital needed for growth. Tyson's transactional experience also includes the representation of well-established and publicly traded companies in complex mergers, acquisitions, joint ventures, and dispositions.
Tyson rejoined Waller in 2017 after serving as Chief Development Officer at Contessa Health where he led successful development efforts for joint ventures with health systems and health plans to participate in bundled payment programs for home hospitalization and other patient-centered care models.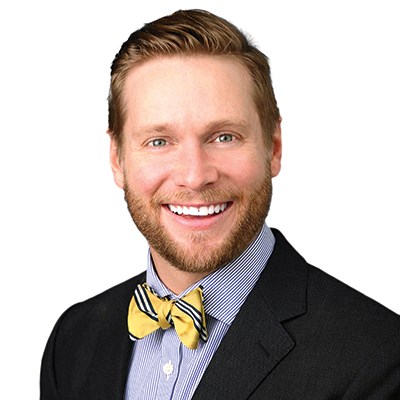 Chad Blackburn
Business Development Director
Cherry Bekaert LLP
---
In his role as Business Development Director, Chad is responsible for originating and developing the Firm's relationships with entrepreneurs and private equity investors in the Nashville area. He brings more than 15 years of business development, investment and sales experience with particular expertise in the healthcare and technology industries.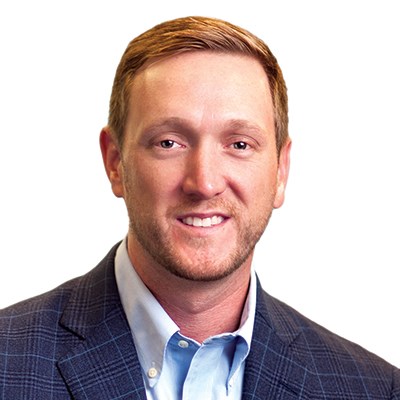 Jeremy Bolls
Founder & CEO
Kindful
---
Jeremy L. Bolls is the Founder & CEO of Kindful, a cloud-based platform helping nonprofits across all 50 states and multiple continents amplify their fundraising, simplify their donor management, and maximize their impact. With 15+ years of experience growing web-based software and media companies, he is a serial entrepreneur devoted to the idea that, together, we can build a better world. Jeremy has devoted his career to building companies focused on creating community by working across functional groups and industries to cobble together unique and practical, yet technologically advanced, solutions.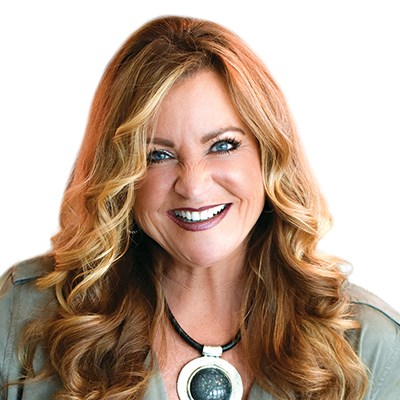 Joelle Brock
Co-Founder, President & CEO
Leading Edje
---
When co-founding Leading EDJE, her vision was to create a culture rich career experience for the top talent in the IT industry. Leading EDJE delivers custom strategy and technology solutions to solve the most complex of business issues. Focusing in the areas of Dev Ops, QA Automation, Cloud Strategy, Agile Transformation and Custom Application Development, Joelle will tell you she is most proud of the feedback she receives from the client, consultant and competitor communities in that her team has the best talent in the industry, consistently delivering the highest quality work in a way that radiates positive energy.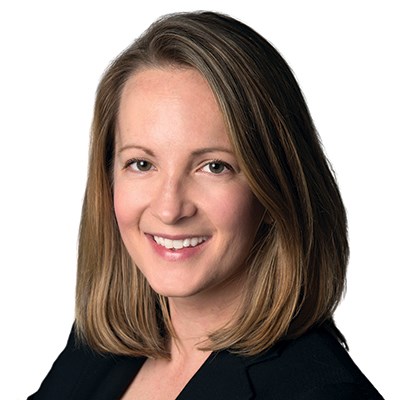 Lauren Brueggen
Principal
Heritage Group
---
Lauren Brueggen joined Heritage Group in 2018 and serves as a Principal for the firm. Prior to joining Heritage Group, Lauren was a Principal for the growth equity fund of Spring Mountain Capital, a New York-based alternative asset management firm with $1 billion of assets under management. Lauren spent seven years at Spring Mountain Capital focused on making growth equity investments in healthcare and technology businesses. From 2007 – 2011, she was an Associate at The Wicks Group, a private equity firm with over $1 billion under management. Prior to Wicks, she was in the Restructuring and Mergers & Acquisitions Group of Jefferies & Company, a middle market-focused investment bank. In 2017, she was named to GrowthCap's Top 40 Under 40 list of growth equity investors.
Lauren graduated from Northwestern University with a B.A. in Economics and currently serves on the regional Board of the Northwestern University Leadership Circle. She resides in Nashville with her husband and three sons.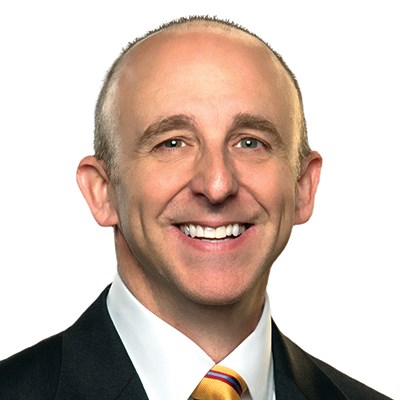 John Cerasuolo
President
ADS Security LP
---
John is the President of ADS Security. He graduated from the U.S. Naval Academy in 1983 with a BS degree in economics and political science. He earned an MBA degree from Clemson University. Upon graduation from the Naval Academy John joined the Navy Nuclear Power Program and was a senior officer in the Engineering Department of the nuclear-powered cruiser USS Virginia. John was then Vice President at Alcoa Fujikura Ltd, a telecommunications company, until 2008 when he joined ADS Security.
John is board chairman of the Beacon Center of Tennessee and serves on the Advisory Council for the Atlas Network.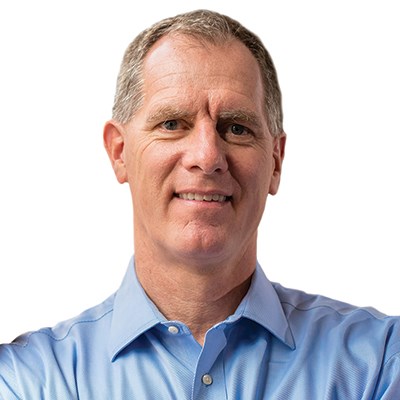 Stephen Cook
Executive Managing Director
LFM Capital
---
Steve co-founded LFM Capital and brings to the Fund over 23 years of operating experience, having served in a variety of senior executive and functional roles in manufacturing, supply chain, engineering, technology and sales. Prior to founding LFM, Steve was a Principal with TVV Capital (2010-2014), where he directed portfolio value creation efforts of six portfolio investments, with a focus on operating improvements, management recruiting, leadership development training and performance. Steve also was Chief Operating Officer of MFG.com (2009-2010), the world's largest global online marketplace for the manufacturing industry, and spent 11 years as a Southeastern regional Senior Director with The Dell Corp. (1998-2009). Prior to joining Dell, Steve served as a Lieutenant in the United States Navy (1989-1996), where he flew combat missions in support of Desert Shield. He received a BS in Electrical Engineering from the U.S. Naval Academy, his MS in Electrical Engineering from MIT's School of Engineering and his MBA from the MIT Sloan School of Management.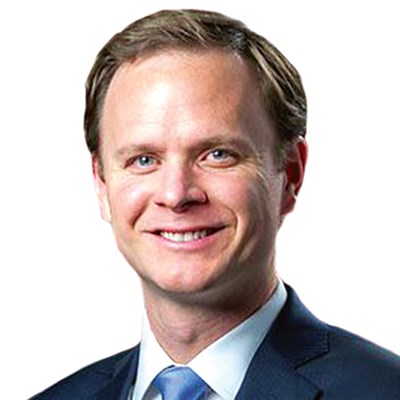 Travis Dunn
Senior Vice President
Brown Brothers Harriman
---
Travis joined Brown Brothers Harriman in 2015 and is a Senior Vice President and head of the Nashville Private Banking office. He is primarily responsible for managing investment portfolios and serving as an advisor to individuals, families and foundations. Mr. Dunn serves as a board member for the Family Foundation Fund and Phoenix Club in Nashville. He received his B.B.A. in finance from Baylor University and his MBA in finance from Vanderbilt University.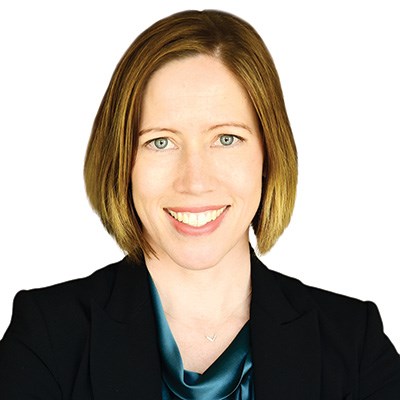 Lee Farabaugh
Co-Founder & President
Core10 Inc
---
Lee Farabaugh is a senior technology sales, operations and innovation expert with over a decade of experience in financial technology and health care IT. In 2016, she co-founded Core10, a fintech software development company with locations in Huntington, W.Va., and Nashville, Tenn., pioneering the Hereshore® movement. As Core10's President, she is dedicated to building tomorrow's financial infrastructure while restoring local communities in the United States. Prior to Core10, Lee co-founded the Nashville health care software development firm PointClear Solutions. She holds a Masters in Human-Computer Interaction from Georgia Tech.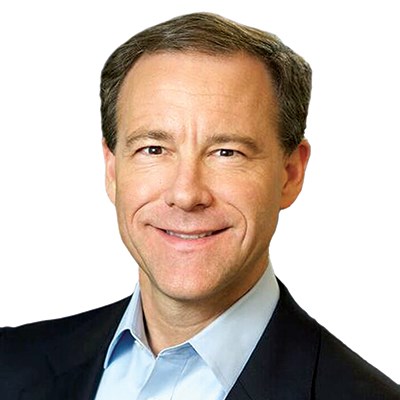 Richard Fitzgerald
Co-Founder and Managing Partner
CapitalSpring
---
Richard is a Co-Founder and Managing Partner of CapitalSpring. Richard has over 20 years of experience in the private equity and debt investment business, including the past 14 years exclusively focused on investing in the franchised and branded restaurant sector. Previously, he worked in private equity managing the acquisition, oversight and divestiture of private businesses across a wide range of industries for Ardshiel and GE Asset Management. Richard began his career in the investment banking division of CIBC Oppenheimer & Co. in New York City and has served on the boards of directors of multiple private companies. He currently serves as Chairman of the Leadership Counsel for the Michael J Fox Foundation for Parkinson's Research and Chairman of the Advisory Board and Member of the Endowment Investment Committee for Montgomery Bell Academy in Nashville. Richard holds an MBA from the Columbia Business School and a BA from Trinity College.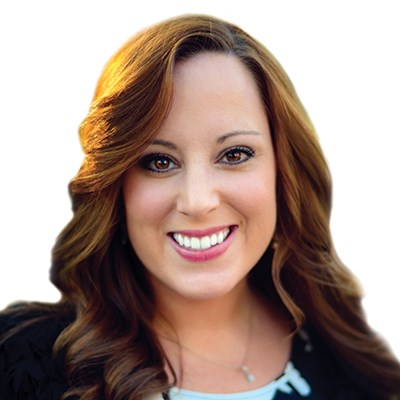 Jessica Harthcock
CEO
Utilize Health
---
Jessica Harthcock is CEO and co-founder of Utilize Health, a specialty care management solution that focuses on creating an improved health care experience for patients with neurological conditions while delivering quality-driven medical cost savings for key stakeholders. Harthcock was paralyzed at age 17 and spent years searching for the highly specialized rehabilitation that helped her learn to walk again. Utilize Health assists patients and caregivers in locating and accessing optimized care for a range of neurological conditions while reducing costs for individuals, families and payors.
Burton Harvey
Managing Partner
Capital Alignment Partners
---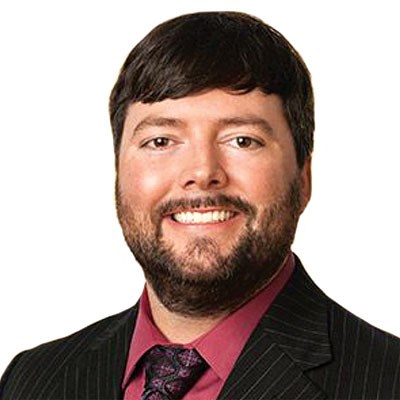 Tucker Herndon
Managing Partner - Nashville Office
Burr & Forman
---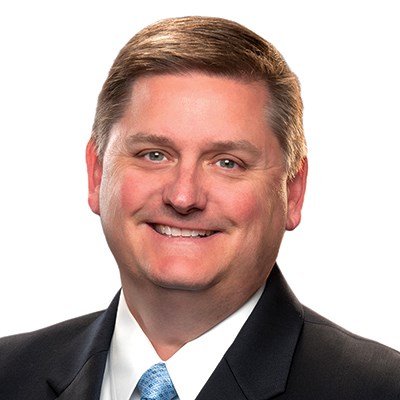 Chris Hight
Member, Assurance Services
KraftCPAs PLLC
---
Chris Hight is a member (owner) in KraftCPAs. As the member-in-charge of the KraftCPAs Assurance Services Department, he oversees quality control and administration for the assurance services practice area. He is also responsible for building and maintaining client relationships, overseeing the work of engagement teams, reviewing ongoing work, approving final reports and presenting our work to clients' management teams and boards of directors.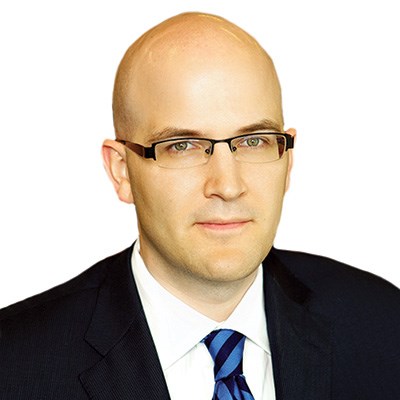 Michael Holley
Member
Bass, Berry & Sims, PLC
---
Michael Holley concentrates his practice on representing private equity firms, strategic investors and their portfolio companies in the structuring and execution of leveraged buyouts, joint ventures, private offerings, recapitalizations, and mergers and acquisitions. Michael also advises clients on corporate governance, compliance and other general corporate matters. Michael's experience covers a range of industries including healthcare services, healthcare information technology, manufacturing and technology.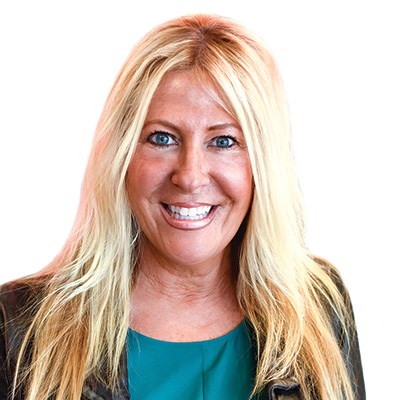 Wendy Ivany
Chief Growth Officer
Leading EDJE
---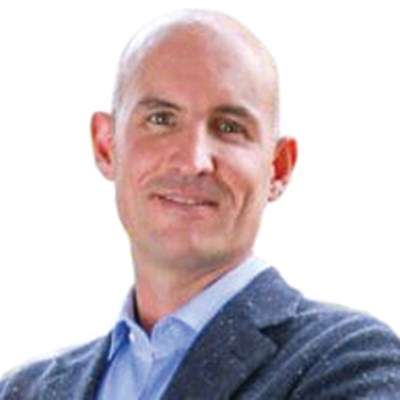 Grant Jackson
Managing General Partner
Council Capital
---
Grant joined Council Capital in 2009 and is the firm's Managing General Partner. He has focused entirely on private equity investing in the healthcare services and healthcare IT sectors since 2001. Prior to joining Council, Grant worked with two other private equity firms, The Aurora Funds and First Analysis Corporation. He began his career with Accenture helping companies grow and integrate acquisitions.
Grant is currently on the Board of Council portfolio companies eMids, EspriGas, and Experience Wellness Centers.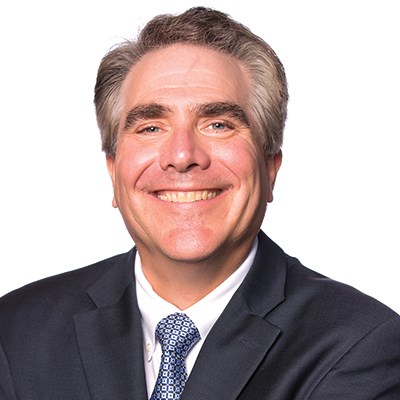 Eric Johnson
Dean
Vanderbilt University - Owen School of Management
---
M. Eric Johnson is the Dean of Vanderbilt University's Owen Graduate School of Management and the Bruce D. Henderson Professor of Strategy. He also anchors a video series on business and blogs on leadership. Previously he served as Associate Dean for the MBA program at Dartmouth College's Tuck School of Business, where he was also Faculty Director of the Center for Digital Strategies. He holds a B.S. in Economics, B.S. in Engineering, M.S. in Engineering from Penn State University, and a Ph.D. in Engineering from Stanford University.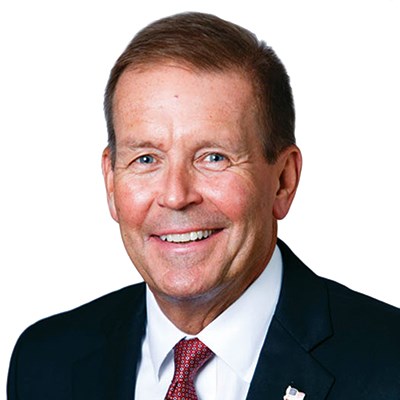 Jerry Johnson
Managing Director - Market Head
UBS
---
Jerry has more than 30 years of financial services experience, including 26 years of experience with UBS. Jerry's industry experience includes roles as a financial advisor, a Branch Office Manager and a Regional Director. During his tenure at UBS, Jerry has developed deep knowledge of the field and the firm, helping him guide advisors to greater success. Further broadening his experience and knowledge of the industry, Jerry has directed UBS's Leadership Management and Development Program, which enabled him to study the best practices that are used to support Financial Advisors. He also has presented at leadership seminars in the U.S., Zurich and London. Jerry returned to Nashville in 2013 as Market Head for Tennessee & Kentucky. Prior, Jerry served as Market Area Manager and Complex Director for Atlanta. In January of 2018, Jerry's responsibilities increased to include the addition of the Arkansas and Louisiana markets, creating the South Central Market Area. Jerry graduated from Western Carolina University with a BSBA degree in marketing and economics.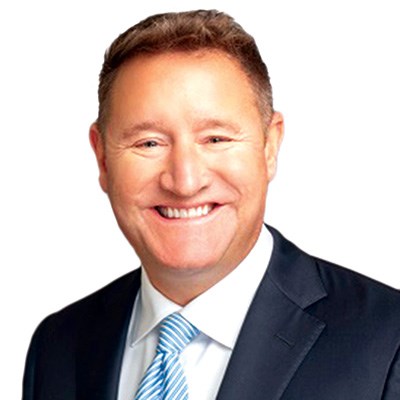 Michael Johnson
TN Regional President
PNC Bank
---
Mike has over 20 years of financial services and banking experience. Prior to joining PNC he spent 18 years with Wells Fargo. Active in the community he is a lead cabinet member of the Nashville Area Chamber of Commerce a Board of Trustee for Cheekwood Botanical Garden and Museum of Art, and serves on the executive finance committee for Second Harvest Food Bank of Middle Tennessee.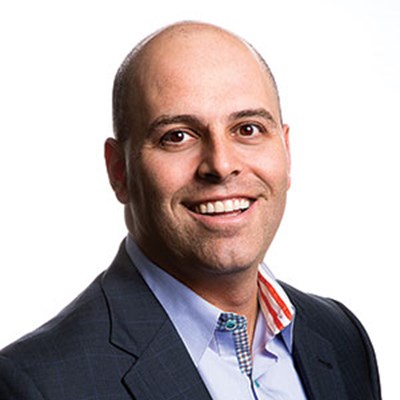 Lee M. Koury
Managing Partner
Smart Business
---
Lee is managing partner of Smart Business, a national events, media and marketing company founded in 1989, primarily responsible for expanding the company's Aspire deal-making conference throughout the U.S. He plays a key role in establishing corporate policies and developing long-term strategy and growth plans. Previously, he founded and chaired the Growth Group at national law firm Arter & Hadden LLP (now Tucker, Ellis & West), which focused on working with middle-market and high-growth technology companies.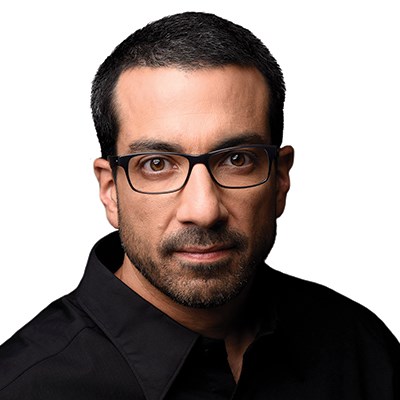 Arnie Malham
Founder & President
BetterBookClub.com
---
While selling TV airtime at a local affiliate, Arnie Malham created a small side venture to help a few clients market beyond just the TV station. In 1994, that venture ultimately got him fired and quickly became his best and only career option. Without a clue as to how to run a company, Malham repeatedly "got it wrong" when it came to hiring, firing, and everything else related to building a business. Armed with his belief that different is better than good, outliers are fascinating, and mind-set is everything, he persevered.Thanks to hundreds of business books, dozens of patient mentors, and a universe conspiring to help him, Malham stumbled upon a bold, culture-first approach that gave his fledgling company the momentum it needed. cj Advertising grew to become the largest full-service brand-building agency in the country exclusively for law firms. Along the way, Malham also launched a call center named Legal Intake Professionals (LIP) in 2005 that was also strictly focused on serving personal injury law firms. Both businesses were sold to separate buyers in 2017, and Arnie turned all his attention toward a concept that played a huge role in creating the successful culture of growth at both cj and LIP: BetterBookClub.com.Malham lives in Nashville with his wife of more than 20 years. When he's not ranting about improving work cultures across the country or cheering for his son and daughter at their respective colleges, you'll likely find Arnie with his dog Katy on his side porch enjoying a decent cigar, an affordable scotch, and an inspiring book (usually all at the same time).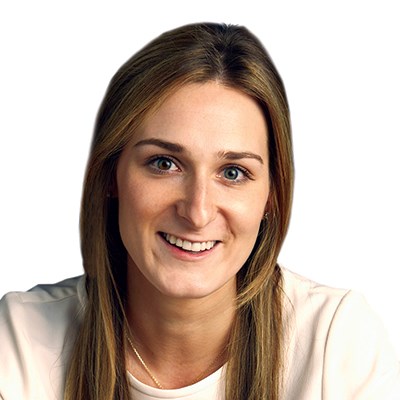 Eller Mallchok
Managing Director
Jumpstart Foundry
---
Eller has been building and refining Jumpstart Foundry's unique investment model with co-founder and CEO Vic Gatto for the past four years. Eller graduated with a BS in Biology from Dickinson College that she has since translated into designing, testing, and validating new processes when approaching potential investments. She enjoys working in industries that have not been updated in years, which is what initially drew her to Jumpstart Foundry back in 2015. She joined as the team was transitioning from an industry-agnostic accelerator into a healthcare-only venture fund. She helped design a new venture model with the team and together completely revamped the processes of similar, but dated venture strategy. With 78+ healthcare companies in the Jumpstart Foundry portfolio, and recent successful exit, Eller continue to build and learn within the venture industry every day.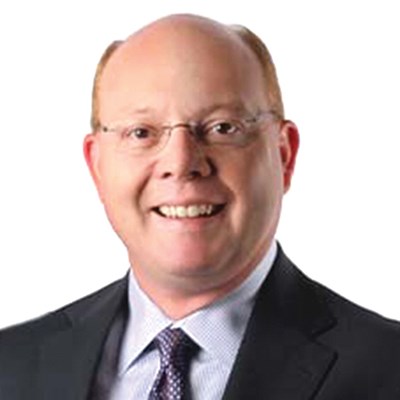 John Mark McDougal
Private Equity Practice Leader – Middle Market
LBMC
---
John Mark is shareholder-in-charge of LBMC's Private Equity Middle Market Practice and Audit and Advisory Practice. He serves as the lead shareholder for services provided to Private Equity Groups and their Portfolio Companies and has over 25 years of experience serving clients. He joined LBMC in 2004, was named partner in 2006 and began leading the manufacturing and distribution industry practice in 2007, with a focus on Private Equity-Backed clients. His clients have been involved in both the buy and sell side of acquisitions, and he has served as a business advisor in both capacities.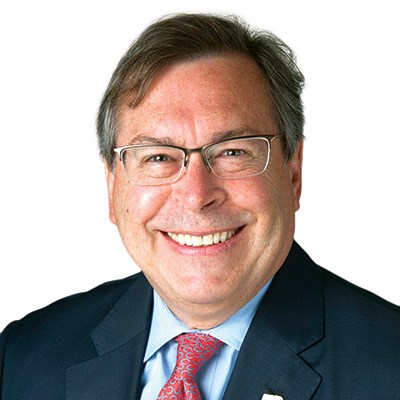 Mickey McKay
Regional President
Fifth Third Bank
---
Mickey McKay is the regional president for Fifth Third Bank, covering the Tennessee market. As regional president, he is responsible for delivering distinctive value for our customers and community, and driving the growth of our Commercial, Capital Markets, Wealth & Asset Management, Business Banking, Treasury Management and Consumer businesses.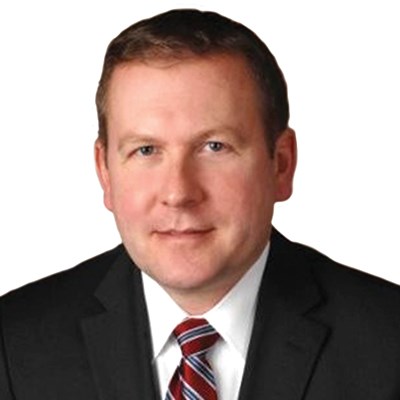 Tom Milewski
Partner
RSM US LLP
---
Tom is a partner with RSM's Southeast practice with over 25 years of experience. He recently relocated from RSM's Chicago office to join the firm's new Nashville office and leads the Tennessee assurance practice. Tom specializes in providing audit services to midsized companies, with a concentration on companies owned by private equity groups. Tom also manages some of the firm's largest private equity group relationships. Specific industries Tom serves include healthcare and business services.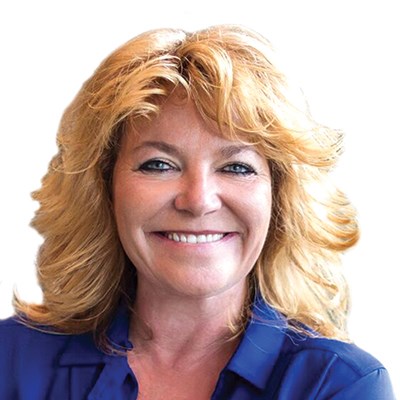 Beth Minter
Founder
Franklin-Belle Healthcare Executive Recruiting
---
Beth Minter is founder and chief hustler at Franklin-Belle Healthcare Executive Recruiting. Franklin-Belle works in the health care technology — not medical — space nationwide, with offices in Nashville, Atlanta and Raleigh, with a team of ravenous recruiters.  After working for years in a variety of industries, in 2013, she founded Franklin-Belle. She is also a member of the VC group NueCura, based in Nashville.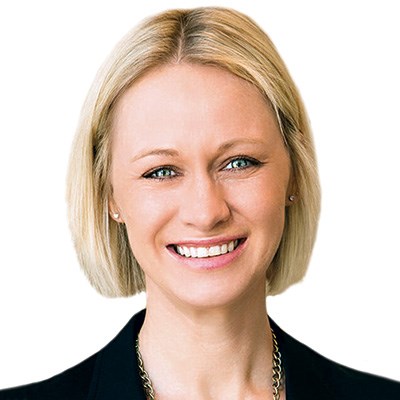 Amy Norris
Managing Director for the Corporate & Securities Practice Group
Bass, Berry & Sims PLC
---
Amy Norris is the Managing Director for the Corporate & Securities Practice Group at Bass, Berry & Sims. In this capacity, she works with firm and practice leadership on business development strategy, client relationship development, practice administration and other key initiatives for the corporate group. Amy has more than 12 years of experience in the legal field, working on various award-winning marketing and business development initiatives.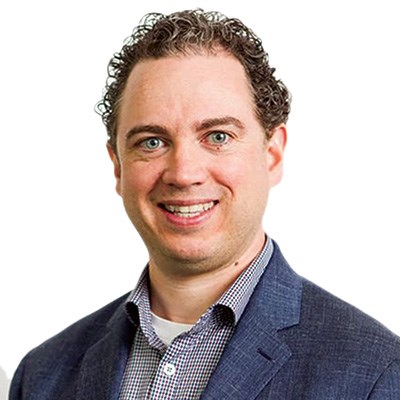 Parker Polidor
Co-Founder & CEO
CaredFor
---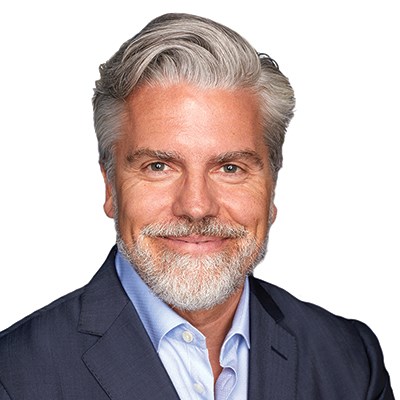 Martin Renkis
GM Global Cloud Solutions, Security Products
Johnson Controls
---
Experienced chief executive officer, technologist, and founder of two cloud startups, both taken to successful acquisition. Demonstrated leadership in cloud, IoT, network video, software, video analytics, M2M, RMR, and SaaS. Industry leading intellectual property innovator with more than 50 patents and 800 granted patent claims. Accomplished in investor relations, mergers and acquisitions, capital formation, board leadership, entrepreneurship, technology strategy, and strategic partnerships.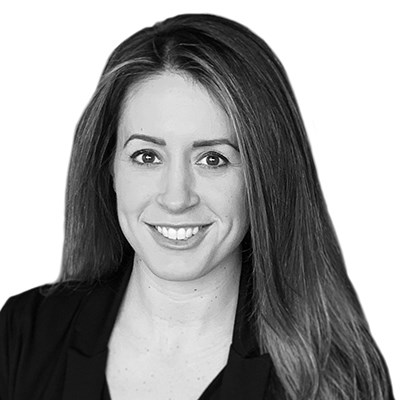 Brittani Roberts
Principal
FINTOP Capital
---
Brittani is a Principal at FINTOP Capital, an early stage VC fund that invests in B2B Financial Technology companies. Brittani has a background in enterprise sales & sales leadership at growing tech companies such as Groupon and Olo, and recently earned her MBA from Vanderbilt University.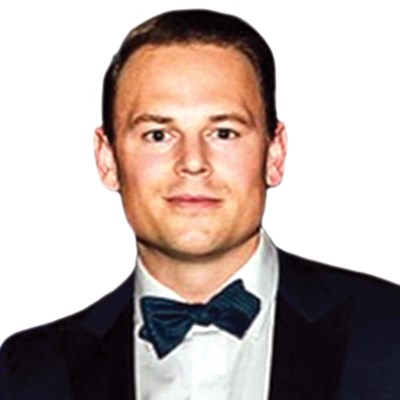 Adam Sansiveri
Managing Director
AllianceBernstein
---
Adam is a Managing Director and Head of the Private Client group of AllianceBernstein in Nashville. He is an entrepreneur, Ironman Triathlete, former opera singer, Broadway producer and currently an impact and venture capital investor. He sits on the board of the Tennessee Performing Art Center, is the former Chairman of The Broadway Dreams Foundation and is on the Digital Media Advisory Board for the Entertainment Commission of Tennessee.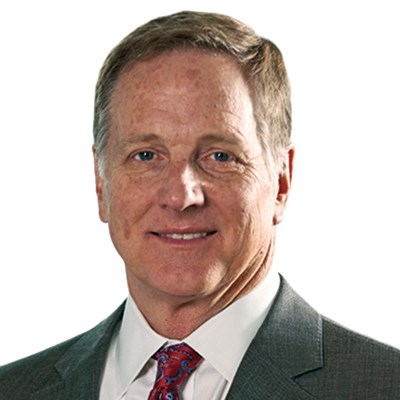 Jim Schmitz
Market Leader
Elliott Davis
---
As market leader, Jim oversees the market expansion efforts for Nashville and surrounding areas by proactively initiating, fostering, and managing the firm's business and community engagement initiatives. Prior to assuming his role at Elliott Davis, he oversaw operations in 15 Middle Tennessee counties for Regions Bank. Before that, Jim was a Regions area executive in North Florida, managing commercial real estate sales and holding positions as vice president and relationship manager. He spent more than 10 years in the banking and mortgage industry previous to joining Regions.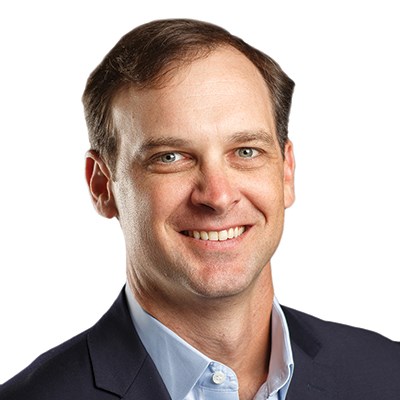 Lamar Stanley
Vice President
Gen Cap America
---
Lamar joined Gen Cap in 2016. Previously, Mr. Stanley was with Diversified Trust Company, a Nashville-based wealth management firm where Mr. Stanley worked in their private-equity strategy group. Prior to Diversified Trust Company, Mr. Stanley served as an Intelligence Officer in the United States Navy. He holds a B.A. degree from The University of the South, in Sewanee, TN and an M.B.A. from The University of Chicago.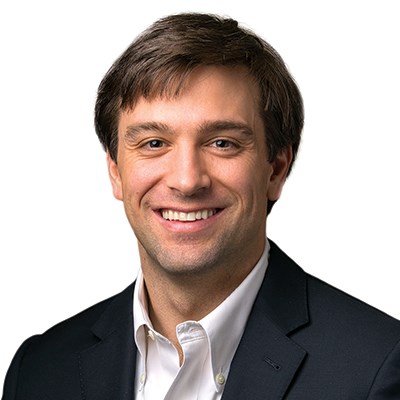 David Thorpe
CEO
Upperline Health
---
David Thorpe is the CEO of Upperline Health which he co-founded in 2016. Prior to Upperline, David was one of the first employees of Aspire Health helping open and run markets throughout the country. Before that he worked in the administration of Governor Bill Haslam guiding operational efficiency and cost cutting initiatives. He is a graduate of Princeton University.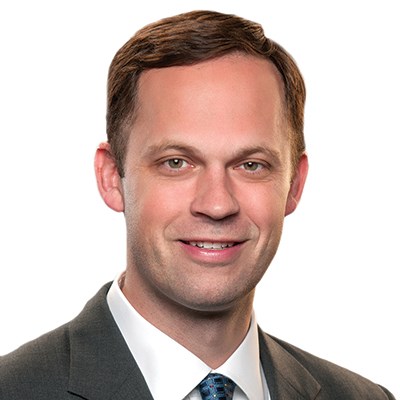 Jim Ward
Vice President
Graham Healthcare Capital
---
Jim Ward is a Vice President at Graham Healthcare Capital, a Nashville, TN-based firm providing permanent capital solutions to acquire middle-market healthcare service and technology companies. He has over fifteen years of experience as a financial manager, investment banker, and advisor to middle-market companies. He also founded Southeast Acquisition Capital, a company designed to facilitate business ownership transition in the Southeast. Jim is currently president of the Nashville chapter of the Exit Planning Institute (EPI) and serves on the board of the Association of Corporate Growth (ACG) Tennessee.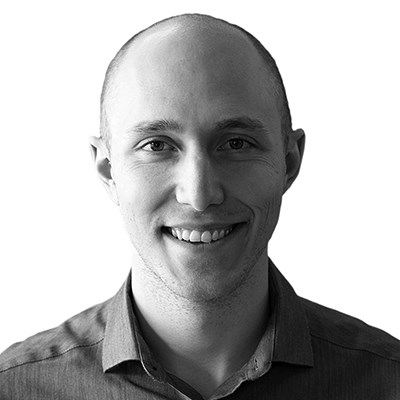 Jared Winegrad
Managing Director
FINTOP Capital
---
Jared is a Managing Director at FINTOP Capital. Prior to FINTOP, Jared was the Director of Finance and Operations at a small venture studio in Nashville. There he managed multiple equity raises, seed/early venture investments, and an acquisition, in addition to performing modeling and analysis. He also advises and works with local startups from the Nashville Entrepreneur Center.
Jared holds degrees in Political Science from the University of Colorado and in Music Business from the Berklee College of Music. He is an avid big-mountain skier, cyclist, golfer, SCUBA diver, and musician.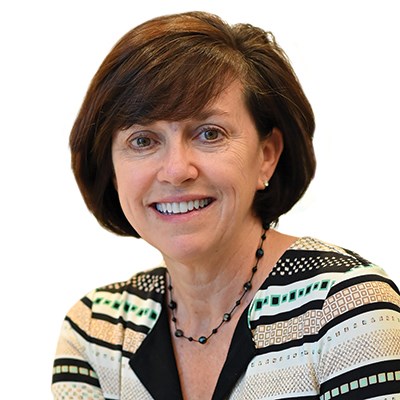 Tammy Wolcott
CEO & President
LBMC W Squared, LLC
---
Tammy is a founder of W Squared and a partner with LBMC, which acquired W Squared in 2017. She has served first as president and COO and now CEO, for more than 13 years, building the company and providing guidance to the core infrastructure service offerings, with particular emphasis on finance, accounting, human resources and payroll. W Squared leverages scalable back office systems, people and processes typically in place for large companies in an outsourced model for small to medium-sized businesses.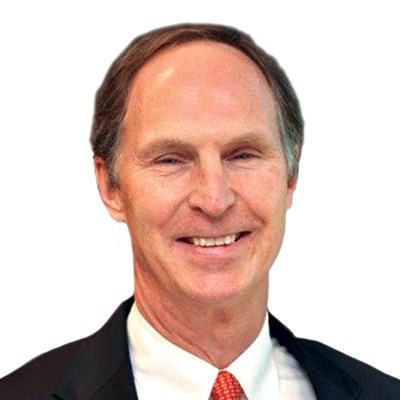 Tom Wylly
Senior Partner
Brentwood Capital Advisors
---
Founded in 1999 and based in Franklin, TN, BCA is a leading healthcare and technology- focused boutique investment bank that provides mergers and acquisitions and capital raising advice to privately- held, middle market healthcare, technology and tech-enabled outsourced services companies. BCA has served as exclusive financial advisor in 100 successfully completed transactions totaling approximately $6.4 billion in these sectors. Tom's clients include a number of leading Nashville- based companies such as Acadia Healthcare, Enable Comp, HealthStream, Xtend Healthcare, Standard Functional Foods, Arbor Health, Ascend, ReDoc, eMids, MedHost, Passport Health Communications, and HealthSpring.
Prior to joining BCA, Mr. Wylly had a twenty -year career and served as the Co-Head of the Corporate Finance Department of J.C. Bradford & Company. Tom is the Chairman of the Nashville Capital Network, on the Board of Westminster Home Connection and a former Board member of Teach for America Nashville, Martha O'Bryan Center and the Nashville Healthcare Council. Mr. Wylly received his Bachelor of Science in Commerce from the McIntire School of Commerce at the University of Virginia.
Michael Yon
President
Hylant Insurance
---