Committee
Chairman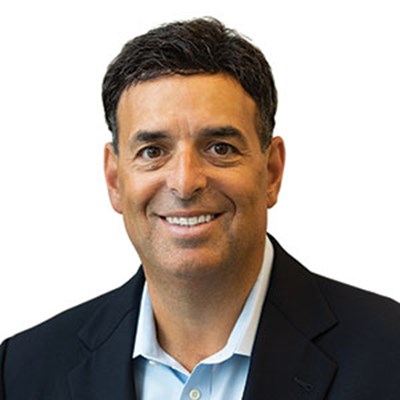 Fred Koury
President & CEO
Smart Business Network
---
Fred co-founded Smart Business Network in 1989 with a single publication in Cleveland, Ohio. In the years since, he has built the company into a leading multimedia and content marketing business providing print and digital marketing services to a national client base.
---
Host Committee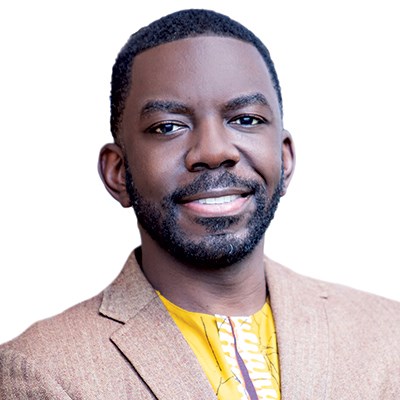 Isaac Addae
Chief Development Officer
Pivot Technology School
---
Isaac, a first-generation Ghanaian American and former computer engineer, is committed to strengthening communities of color. He is Chief Development Officer of Pivot Technology School, responsible for fostering relationships to connect minorities with technology career opportunities. He is also an Assistant Professor at Tennessee State University's College of Business, teaching courses in business strategy, entrepreneurship, and leadership.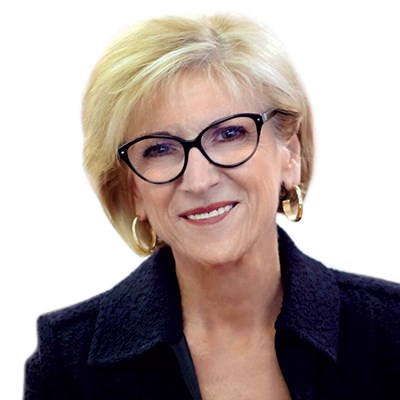 Patricia Asp
Founder & Principal
ASPire
---
Pat, Founder and Principal of ASPire is committed to the continuity of the goodness of companies and organizations by serving leaders to sustain the specialness of their companies and alignment to achieve amplified results. Patricia is an accomplished C-Suite Executive and Board Member who leverages her experience, leadership acuity and decisive record positioning her as an expert in organizational and digital transformational, innovation, and scaling multi-location distributed model businesses for strategic and financial performance improvement. She has gained unparalleled insights and perspective by serving at the Executive Level of ServiceMaster, a Fortune 500 publicly traded Company that was named one of the most respected companies in the world by Financial Times; as president of an SBU, and leader of Human Resources, Strategic Planning and Six Sigma that created $60 million is savings, with emphasis on performance for all stakeholders, culture and values business model integration, distributed model processes and leadership principles. Using two proven methodologies to integrate the culture into the business or organizational model, the culture can then be monitored and measured.
Her experience also includes serving both as President and then CEO and Board Member for two private equity turnarounds; accomplished through new strategies and digital transformations, using existing core competencies, and alignment of mission, vision, values and behaviors. She led all aspects of geographically dispersed business models throughout her career.
Leading the implementation of Six Sigma (methodology for process improvement) in a $7 Billion global public company comprised of 14 Operating Companies with 5000 locations, provides her with the understanding of how performance is amplified through the alignment of Purpose, People, Process, & Profit coupled with extensive experience building & improving organizations for performance & profit improvement has provided a strong foundation.
Additionally, she has been developing leaders and supporting organizational priorities her entire career and is known for her passion on helping executives and organizations achieve their aspirational goals by aligning Purpose, People, Process & Profit and integrating their Purpose (mission, vision and values) into their business models in an intentionally inclusionary manner and is a frequent speaker on this topic.
She has served on both for profit and not for profit boards. Patricia currently serves as an Independent Director of 4word, founded to help women reach their God-given potential with confidence and as Advisory Board Director and Chair of Generate.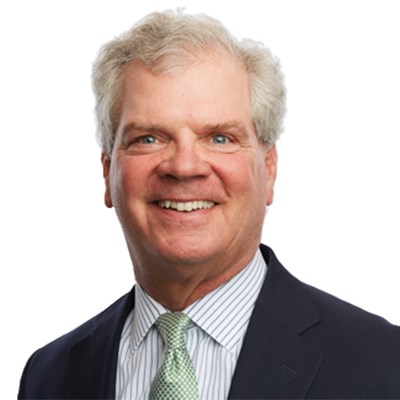 David Bartholomew
Executive Chairman
Shearwater Health
---
David joined Shearwater Health in 2009 to lead international and domestic diversification strategies for the company. David has more than 25 years of executive experience in the U.S. staffing industry. He was the founder and is responsible for growing Staffmark from a one-office startup in 1991 in Nashville to over 400 locations today (took it public in 1996 and then back to private in 2000), making it one of the largest staffing companies in the U.S. David is well known in the staffing industry and has served as chairman of the American Staffing Association. David continues to serve on the board of directors for several healthcare and staffing related companies. David attended Rhodes College where he graduated in 1979.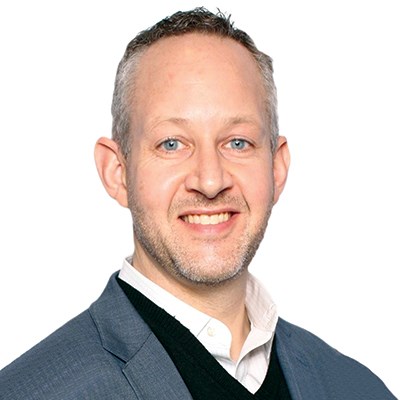 Steve Berneman
CEO
Blueprint Title
---
Steve is the Founder and CEO of Blueprint Holding, the only full-stack title insurance carrier, agent, and tech stack focused on professional real estate purchase. Prior to Blueprint, Steve was the Founder and CEO of OverDog, a gaming/sports entity sold in 2016. Steve is a former attorney, minor-league baseball salesman, and middle school teacher. He holds a JD/MBA from Vanderbilt University and a BA from Princeton University.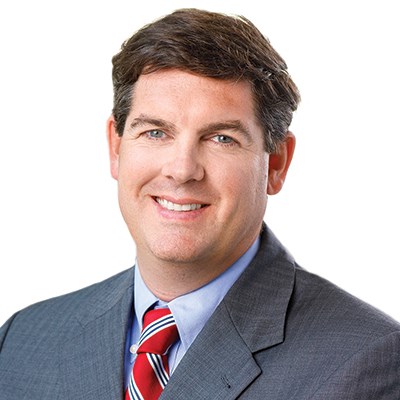 Tyson Bickley
Partner
Waller Lansden Dortch & Davis LLP
---
Companies and investors in healthcare, technology, manufacturing, distribution and other industries rely on Tyson Bickley for counsel in a wide range of strategic corporate transactions and business arrangements. He assists venture capital and private equity funds in investments in new and emerging companies, and he advises startups and early-stage companies in securities offerings to access the capital needed for growth. Tyson's transactional experience also includes the representation of well-established and publicly traded companies in complex mergers, acquisitions, joint ventures, and dispositions.
Tyson rejoined Waller in 2017 after serving as Chief Development Officer at Contessa Health where he led successful development efforts for joint ventures with health systems and health plans to participate in bundled payment programs for home hospitalization and other patient-centered care models.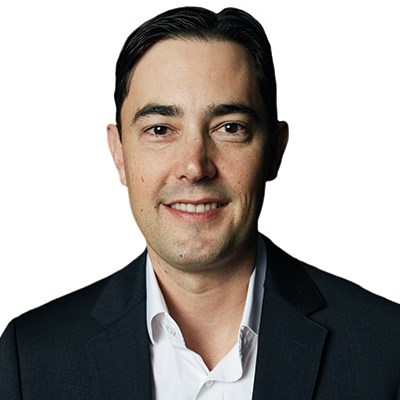 John Cascarano
President & Founder
Beast Brands, Inc.
---
John Cascarano is President & Founder of Beast Brands, Inc. Born in Deerfield Beach, Florida, he received his Bachelor's degree at Duke University, where he was a founding member of the trivia company Mental Floss. He attended law school at the University of Michigan and practiced law for 5 years before returning to startup life. John built an online beauty product retailer, which grew swiftly and sold in 2015. During his time there, he saw the opportunity to create Beast. During the early stages of Beast, he served as E-Commerce Director for ABLE, a Nashville women's apparel and accessories retailer and B Corp. John's goal is to build a global consumer brand with products better for "Beasts of all kinds."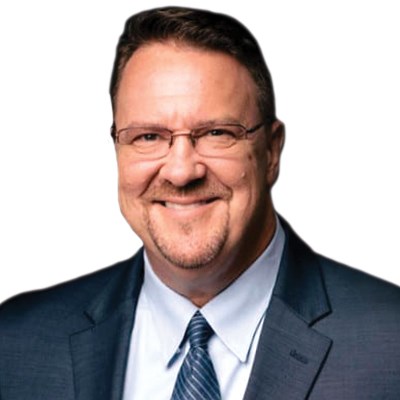 Mark Cleveland
CEO
Hytch, LLC
---
Mark A. Cleveland is co-founder and CEO of Hytch Rewards, a mobility incentive platform that's helping communities – and the planet – motivate and measure a safer, greener and smarter commute.
Headquartered in Nashville, Tennessee, Hytch was recognized as the Nashville Technology Council's Emerging Company of the Year, and has received the Tennessee Governor's Environmental Stewardship Award, the Tennessee Department of Environment and Conservation's Sustainable Transportation Award, and the Nashville Entrepreneur Center's NEXT Award as Social Enterprise and Sustainability Startup of the Year.
After two years of development, the Hytch Rewards program launched in Nashville in early 2018 and is now being rolled out to additional markets including San Francisco, Seattle, and South Bend, Indiana. In December 2019, Hytch introduced the first carbon-zero commute program, which allows any environmentally conscious American motorist to neutralize the emissions from their daily commute, totally free. Hytch recently announced an additional initiative related to Covid19 contact tracing and commuter wellness.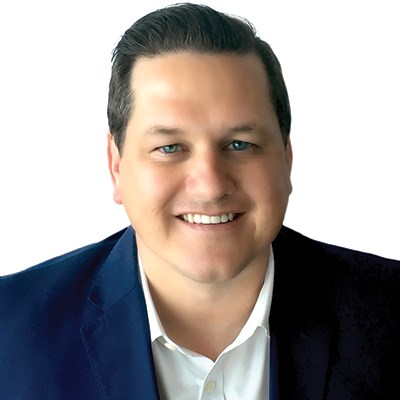 Chad Collier
Founder & CEO
CarSaver
---
Chad is the Founder and CEO of CarSaver. CarSaver's automotive eCommerce platform helps customers buy, finance and insure all brands of new and used cars online. CarSaver has teamed up with Walmart to offer the platform to their 250 million customers and 1.5 million employees. CarSaver's eCommerce platform helps car companies, lenders and dealers digitize their business and sell cars 100% online. CarSaver is changing the way the world buys and sells cars. Chad is regarded as a thought-leader in the auto industry. He is an accomplished executive, entrepreneur, keynote speaker, TV commentator, panelist and investor. Chad is a citizen of the Chickasaw Nation Indian tribe and is an advocate for upward mobility for Native Americans.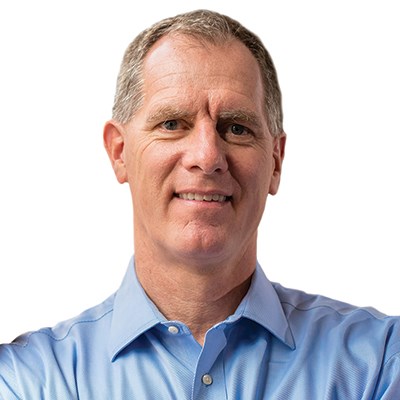 Stephen Cook
Executive Managing Director
LFM Capital
---
Steve co-founded LFM Capital and brings to the Fund over 23 years of operating experience, having served in a variety of senior executive and functional roles in manufacturing, supply chain, engineering, technology and sales.
Prior to founding LFM, Steve was a Principal with TVV Capital (2010-2014), where he directed portfolio value creation efforts of six portfolio investments, with a focus on operating improvements, management recruiting, leadership development training and performance. Steve also helped to identify investments and served in a leading role on deal negotiations. He has served on the boards of four TVV portfolio companies: INDCO, Critical Solutions International, Big 3 Precision Products, and Bigham Brothers.
Prior to joining TVV, Steve was Chief Operating Officer of MFG.com (2009-2010), the world's largest global online marketplace for the manufacturing industry where he directed all functions, excluding finance and HR, for a global six-office (U.S., Asia, Europe), 250-employee, fast-growing company.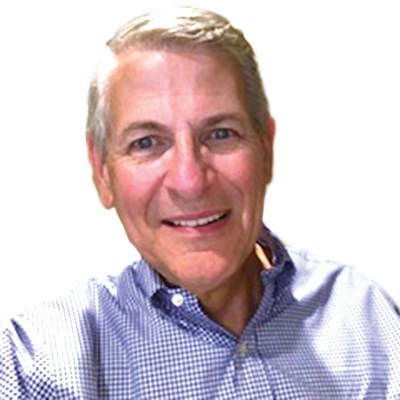 Jim Cumbee
President
Tennessee Valley Group, Inc.
---
Jim is president of Tennessee Valley Group, a retainer based business brokerage and transition mediation firm in Franklin. Jim is an attorney and has an MBA from Harvard Business School. He has over 25-years of deal making experience, having personally negotiated deals totaling over $500 million. As successful media entrepreneur and later senior corporate executive, Jim knows the language of both buyer and seller.
Bruce Doeg
Shareholder
Baker Donelson
---
Mr. Doeg has held numerous Firm leadership positions, including Chief Strategic Officer, Business Department Chair and Nashville Office Managing Shareholder. He currently serves as a member of the Firm's Board of Directors, as well as co-chair of the Firm's Privacy and Technology Center of Excellence and leader of its Digital Health Initiative.
Mr. Doeg serves as trusted advisor and outside corporate and board counsel for companies across numerous industries, including technology, digital health, life sciences and manufacturing. He combines technology, legal project management, knowledge management and other approaches with his 30 years of deal experience to provide innovative and practical solutions to difficult problems. His experience includes mergers and acquisitions, capital formations, cross-border transactions, technology agreements, strategic alliances, corporate and commercial agreements, health care information technology, executive and employee compensation issues, corporate governance and business law advice. Mr. Doeg started his legal career as a corporate litigator in Wilmington, Delaware. He has authored numerous articles and is a frequent speaker on business and technology law topics.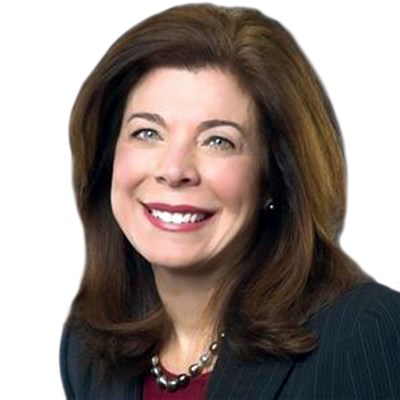 Renee Drake
Director of Wholesale Banking MTN Region
First Horizon Bank
---
Renee is Director of Wholesale Banking for the Middle Tennessee Region of First Horizon Bank. Renee leads a business unit that generates $50M in annual revenues and assets of approximately $1.8B. Renee is a graduate of Leadership Nashville, serves on the Board of the United Way of Greater Nashville and is currently a member of the Nashville Downtown Rotary.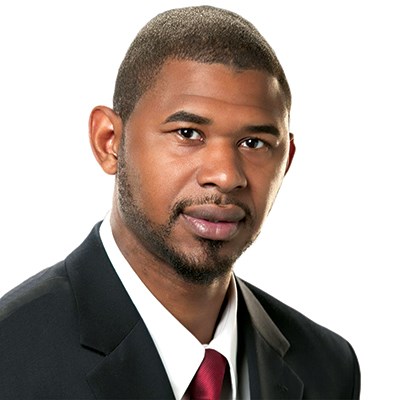 Shan Foster
Co-founder & CEO
Fostering Healthy Solutions
---
Shan is the co-founder and CEO of Fostering Healthy Solutions, where he cultivates healthy solutions to diversity issues through education, training and execution. His experience includes work with several sectors, including entertainment, financial services, technology, media, environmental services and law enforcement. Foster is passionate about diversity and is seen as a visionary amongst leaders.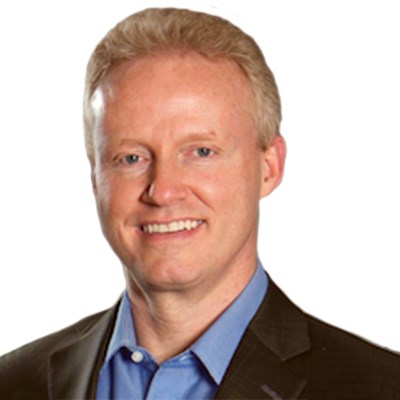 Erik Ginsberg
Managing Partner
Slate Capital Group
---
Erik Ginsberg is the Managing Partner of Slate Capital Group, which he co-founded in 2004. He has worked in the private equity industry for over 25 years and has also been involved in running several companies. He co-founded and is the former CEO of Let's Dish! Mid-Atlantic, a retail chain of meal assembly stores. Previously, he was a venture capital investor with DB Capital Venture Partners/ABS Ventures and a private equity investor with Sterling Capital.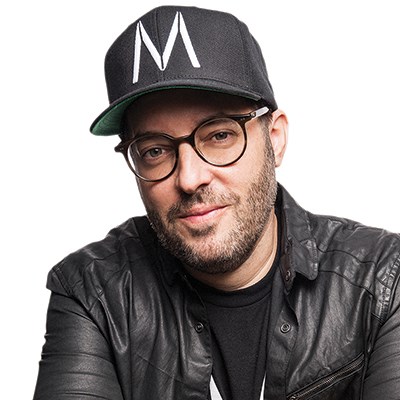 Paul Goldman
Founder & CEO
Muserk
---
Paul is the CEO and founder of Muserk, a pioneering digital rights management company which identifies digital content for rights holders with capabilities of scaling with speed and accuracy. Goldman is a Berklee College graduate who has won several awards including the Emmy, Clio, ADDY, Promax/BDA, New York Festival, Art Directors Club, Beacon, and Telly Award for his prior companies (Ear Goo and Eye Goo) and recently is a winner of an Inc 5000 Award for Muserk.
---
Mark co-founded HeroWear to improve the lives of hundreds of millions of people across the world who have extremely difficult, physically demanding jobs. To that end, HeroWear produces exosuit technology that offloads the back muscles during lifting and bending tasks for workers in logistics, manufacturing, defense, and construction industries.
Previously, Mark founded Concert Genetics in 2010 to bring efficiency to the genetic testing market.  He worked there at CEO and Chief Innovation Officer roles and built a dynamic team of software engineers, data scientists and clinicians to advance the company's product suite for health plan, hospital, and laboratory customers.
Mark is deeply involved in the entrepreneurial ecosystem, having mentored multiple startup accelerator programs (JumpStart Foundry, HealthBox, and ABQid).  He is also an Advisory Board Member for Vanderbilt University's Center for Technology Transfer and Commercialization.  He has earned three degrees from Vanderbilt University, a BS in Molecular and Cellular Biology, a PhD in Cancer Biology, and a MBA from the Owen Graduate School of Management in General Corporate Management.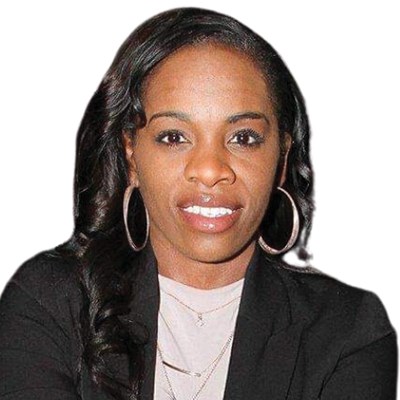 Aireka Harvell
Founder & CEO
Nodat Inc.
---
Aireka is the founder and CEO of Nodat Inc., an early-stage marketing technology company based out of Nashville, TN. She has also Co-founded the first accelerator for Black & Brown entrepreneurs in Nashville, TN. Taking her experiences raising money as a minority founder she is currently working with financial institutions and nonprofit organizations to create conversations and programs to help create more access for funding for BIPOC women entrepreneurs.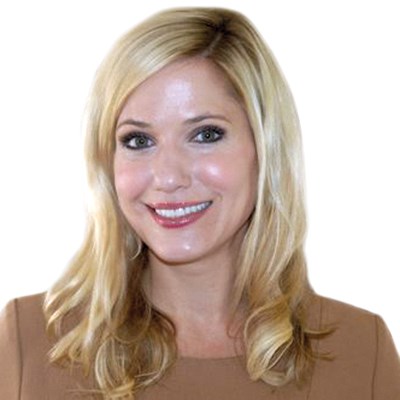 ---
Halle launched foh&boh in November 2019 to streamline hiring in the hospitality industry and provide optimal support for restaurants and candidates. She secured financing at the height of the pandemic, despite the instability of both the industry and labor market, and in only eight months, has grown revenues for the hospitality SaaS platform from $0 to $1MM in ARR. Today, foh&boh has secured partnerships with leading brands and businesses that include Snackpass, Slice and Marriott. Hayes previously spent nearly 15 years overseeing business development for major manufacturing, medical device, and healthcare service companies. In 2016, she co-founded Versher to connect Nashville businesses with top-tier, female talent. Through her work with the staffing venture, she witnessed the persistent hiring challenges within the hospitality industry, which initiated the idea for foh&boh. Hayes is a sixth generation Nashvillian and a graduate of Southern Methodist University.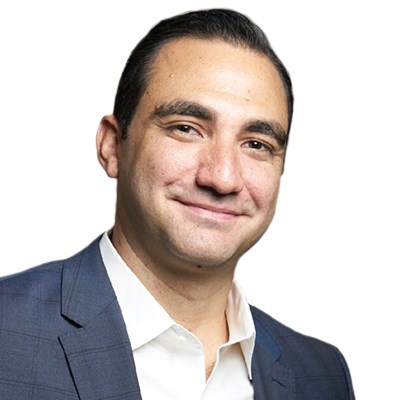 Robert Henderson
Founder & CEO
JumpCrew
---
Servant Leader. Data Cruncher. Strategist.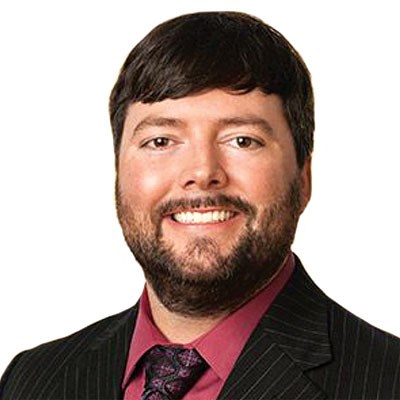 Tucker Herndon
Managing Partner - Nashville Office
Burr & Forman
---
Tucker is a Partner in the firm's Lending Practice Group with a focus on commercial lending and creditors' rights, representing financial institutions and borrowers in loan documentation, foreclosures, and loan and real estate transactions.
Tucker's experience in loan transactions includes all forms of collateral and all aspects of the litigation process, including collections. His commercial and real estate lending practice includes representation of lenders and borrowers in negotiating, structuring and documenting construction and permanent financing of restaurants, shopping centers and office building projects. In addition, he represents these clients on matters relating to working capital and general corporate loans, including the issuance of title insurance policies and title opinion letters. Tucker regularly advises financial institutions dealing with problem loans, documenting workouts and assumptions, pursuing collections and conducting foreclosure sales.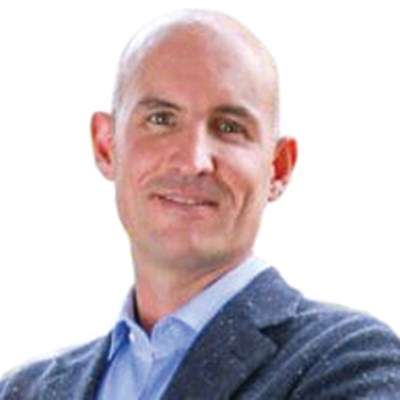 Grant Jackson
Managing General Partner
Council Capital
---
Grant joined Council Capital in 2009 and is the firm's Managing General Partner. He has focused entirely on private equity investing in the healthcare services and healthcare IT sectors since 2001. Prior to joining Council, Grant worked with two other private equity firms, The Aurora Funds and First Analysis Corporation. He began his career with Accenture helping companies grow and integrate acquisitions.
Grant is currently on the Board of Council portfolio companies eMids, EspriGas, and Experience Wellness Centers.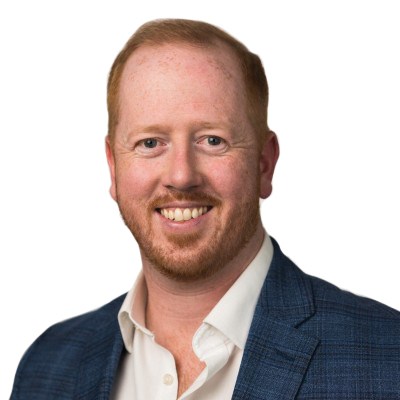 Bryce Jenney
Business Performance Advisor
Insperity
---
Bryce is a Business Performance Advisor at Insperity – a comprehensive HR solutions company based outside of Houston, TX – and partners with companies ranging from the early-stage startup segment with few employees to the middle market segment with several thousand employees. The bulk of his practice consists of companies and investors in the healthcare, technology, financial and manufacturing industries. Bryce sits on the Board of Directors for CreatiVets, is an Advisory Board Member for Nashville Capital Network, and is on the Steering Committee for The CFO Leadership Council.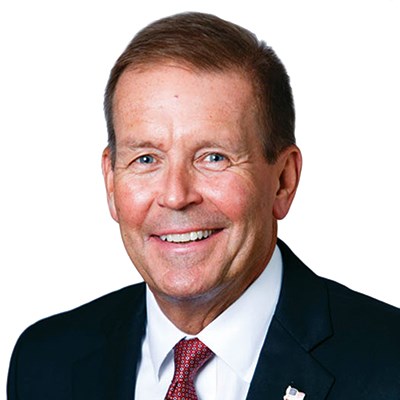 Jerry Johnson
Managing Director - Market Head
UBS
---
Jerry has more than 30 years of financial services experience, including 26 years of experience with UBS. Jerry's industry experience includes roles as a financial advisor, a Branch Office Manager and a Regional Director. During his tenure at UBS, Jerry has developed deep knowledge of the field and the firm, helping him guide advisors to greater success. Further broadening his experience and knowledge of the industry, Jerry has directed UBS's Leadership Management and Development Program, which enabled him to study the best practices that are used to support Financial Advisors. He also has presented at leadership seminars in the U.S., Zurich and London. Jerry returned to Nashville in 2013 as Market Head for Tennessee & Kentucky. Prior, Jerry served as Market Area Manager and Complex Director for Atlanta. In January of 2018, Jerry's responsibilities increased to include the addition of the Arkansas and Louisiana markets, creating the South Central Market Area. Jerry graduated from Western Carolina University with a BSBA degree in marketing and economics.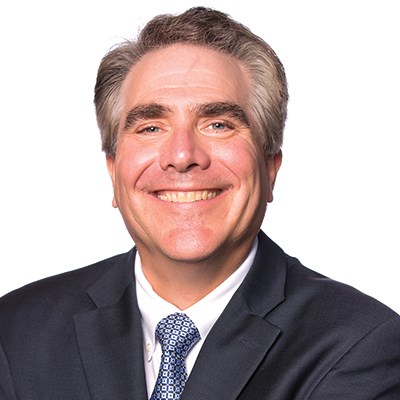 Eric Johnson
Dean
Vanderbilt University - Owen School of Management
---
M. Eric Johnson is the Dean of Vanderbilt University's Owen Graduate School of Management and the Bruce D. Henderson Professor of Strategy. He also anchors a video series on business and blogs on leadership. Previously he served as Associate Dean for the MBA program at Dartmouth College's Tuck School of Business, where he was also Faculty Director of the Center for Digital Strategies. He holds a B.S. in Economics, B.S. in Engineering, M.S. in Engineering from Penn State University, and a Ph.D. in Engineering from Stanford University.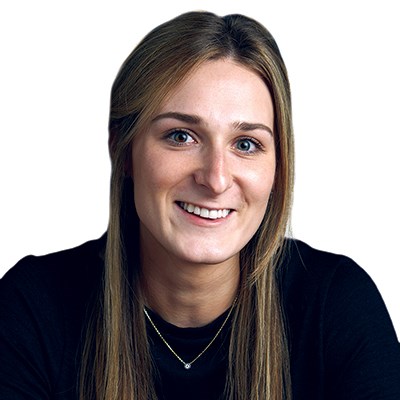 Eller Kelliher
Managing Director
Jumpstart Foundry
---
Eller is the Managing Director of Jumpstart Foundry, a seed-stage healthcare investment fund based in Nashville, Tennessee. Eller oversees the management of 100+ portfolio companies that span the healthcare industry. Jumpstart Foundry is changing the way early-stage healthcare companies are funded by innovating around the traditional venture model, making it more entrepreneur-friendly, improving the odds of founder success, and driving outsized returns for investors.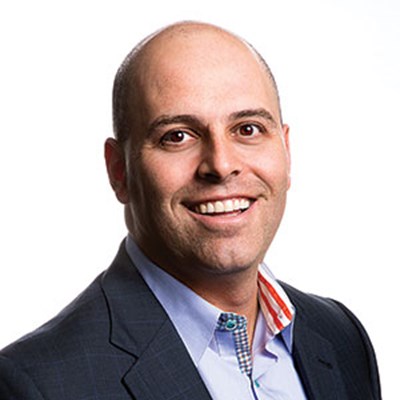 Lee M. Koury
Managing Partner
Smart Business Network Inc.
---
Lee is managing partner of Smart Business Network Inc., a national events, media and marketing company founded in 1989, primarily responsible for expanding the company's Aspire deal-making conference throughout the U.S. He plays a key role in establishing corporate policies and developing long-term strategy and growth plans. Previously, he founded and chaired the Growth Group at national law firm Arter & Hadden LLP (now Tucker, Ellis & West), which focused on working with middle-market and high-growth technology companies.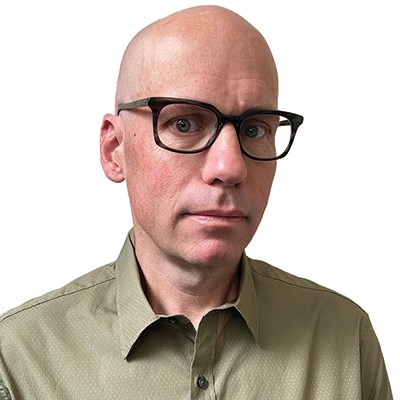 Patrick Mahoney
Co-Founder & Chairman
We Are Nations, Inc.
---
Patrick Mahoney is Chairman and Co-Founder or the We Are Nations, which is focused on merchandising in the gaming and esports space. In 2020, Patrick Co-Founded Nations Ventures, an early stage VC fund focused on investing in companies in the spaces adjacent to We Are Nations. We Are Nations is originally an offshoot from Manhead Merchandising, a Nashville based music merchandising company that counts Dolly Parton, Machine Gun Kelly and Panic At The Disco as clients.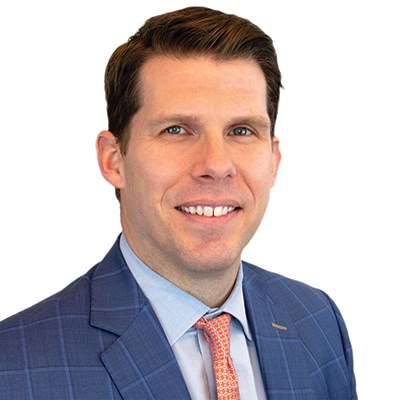 John Markham
SVP & Financial Advisor
Pinnacle Financial Partners
---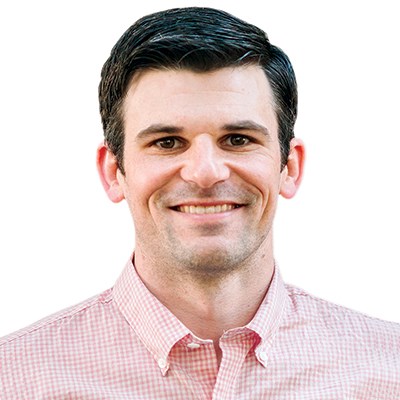 Chris Mioton
Partner
Shore Capital
---
Chris is a Partner at Shore Capital, a microcap private equity firm focused on partnering with companies that have between $1-10 million of EBITDA. Chris' responsibilities include sourcing, evaluating and enabling the growth of Shore healthcare investments. Chris is on the Board of Directors of EyeSouth, Great Lakes Dental, Assembly, SENTA, Southern Sports Medicine and Southern Orthodontic.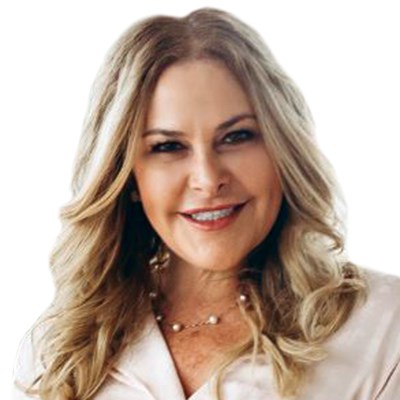 Marjorie Morrison
Co-Founder & CEO
Psych Hub
---
Marjorie Morrison is the president and CEO of Psych Hub, the premier online platform for impactful and engaging learning on mental health topics. A visionary and passionate pioneer in the mental health space, Morrison co-founded Psych Hub with Patrick J. Kennedy in 2018 with a focused goal to combat both quality and access issues in behavioral health. Psych Hub certifies behavioral health providers into specialties using evidence-based interventions, allowing for more precision therapy with companion treatment tools for their patients. The Mental Health Ally Platform provides a host of eLearning opportunities for the layperson to learn how to assist those in need. Psych Hub's public video library for people seeking to learn more about some of our Nation's most vexing mental health challenges have had over three million views on their YouTube channel.  Psych Hub is currently developing a registry of certified providers in specialty areas, making it easier to match those seeking treatment from a provider who has been trained to treat their diagnosis or symptoms. Psych Hub has over 700 partners that share their mental health resources touching every state in the US and every continent on the planet.
Prior to launching Psych Hub, Morrison was the founder and CEO of PsychArmor Institute, a 501(c)3 non-profit organization, committed to bridging the military-civilian divide by developing, promoting, and distributing free online courses spanning a wide range of topics important to those who serve military service members and their families.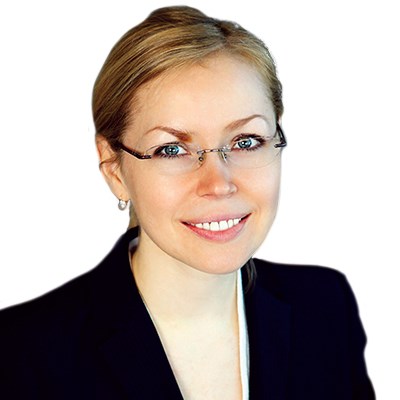 Tatjana Paterno
M&A Partner
Bass, Berry & Sims
---
Tatjana is an M&A partner at Bass, Berry & Sims, PLC and focuses on middle market acquisition and disposition transactions across a range of industries including healthcare, manufacturing, food and beverage, and technology. To date, Tatjana has advised clients in M&A transactions valued at over $20 billion in the aggregate. She is a frequent speaker on M&A topics and serves as a Chair of the American Bar Association's "Private Target Deal Points Study," which has been widely recognized as the gold standard for market metrics of key negotiated legal issues in M&A agreements.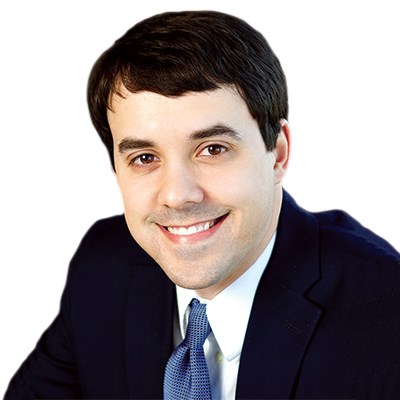 Frank Pellegrino
M&A Partner
Bass, Berry & Sims
---
Frank advises public and private companies in a broad range of transactional, corporate governance and securities matters. Over the course of his career, he has completed more than $25.0 billion worth of mergers and acquisitions for public and private companies across various industries including healthcare and manufacturing, among others.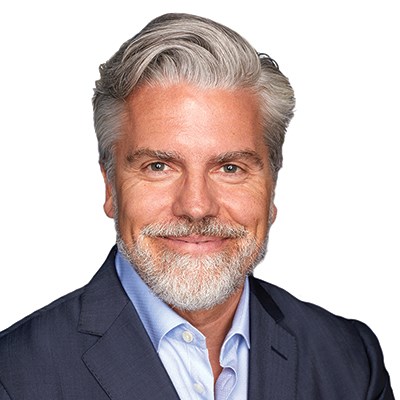 Martin Renkis
GM Global Cloud Solutions, Security Products
Johnson Controls
---
Experienced chief executive officer, technologist, and founder of two cloud startups, both taken to successful acquisition. Demonstrated leadership in cloud, IoT, network video, software, video analytics, M2M, RMR, and SaaS. Industry leading intellectual property innovator with more than 50 patents and 800 granted patent claims. Accomplished in investor relations, mergers and acquisitions, capital formation, board leadership, entrepreneurship, technology strategy, and strategic partnerships.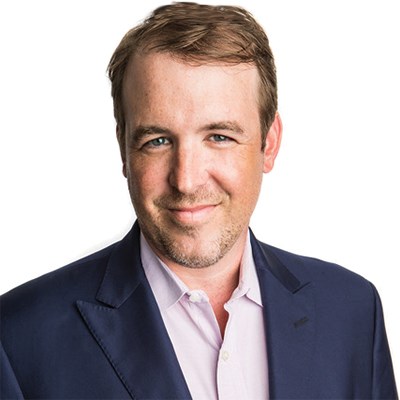 Chenault Sanders
CEO
The Blackbird Companies
---
Chenault is the founder and CEO of The Blackbird Companies. Blackbird specializes in opportunistic real estate and private equity mainly focused on emerging restaurant franchising, branding companies, and out-of-home media assets. Blackbird is headquartered in Nashville and owns or controls portfolio assets from the Gulf Coast to Northern Virginia.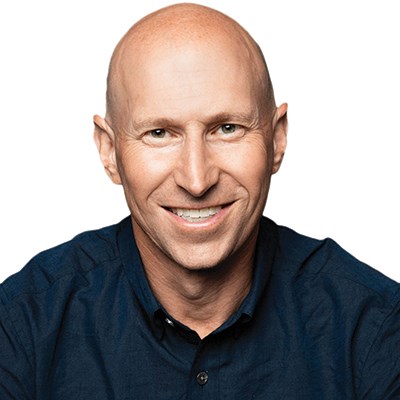 Eric Satz
Founder & CEO
Alto
---
Eric Satz is a serial entrepreneur, former venture capitalist and investment banker, and previously served on the Board of the TVA.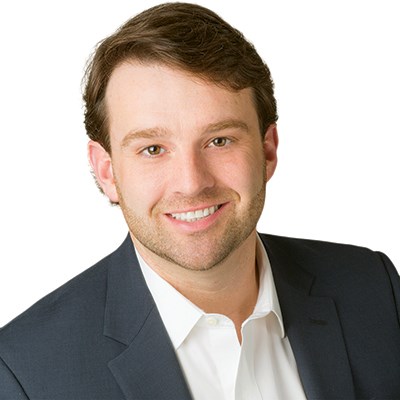 Christopher Scales
COO
Specialty Dental Brands
---
Chris Scales is currently Chief Operating Officer at Specialty Dental Brand's (SDB), a position he assumed in February 2017 as part of the founding management team.
Prior to SDB, Chris worked with the Healthcare Transaction Advisory Group at Ernst Young. During this time, Chris led or participated in due diligence efforts relating to a multitude of buy-side and sell-side transactions in the health care industry, ranging in size from $5 million to $1 billion. Chris previously worked as the Director of Finance/ Controller at Parallon/HCA's Nashville Shared Service Center.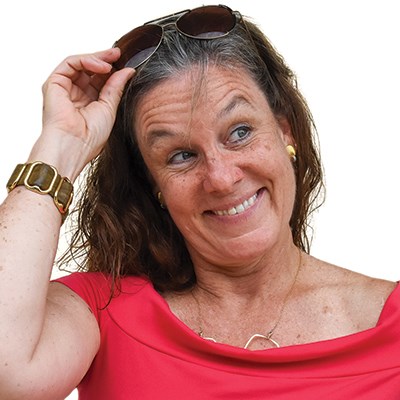 Becky Sharpe
CEO
International Scholarship and Tuition Services
---
Becky Sharpe's passion is to help people grow. Her educational background includes a Bachelor of Arts degree in German and French from Vanderbilt University and a master's degree in international marketing from Owen Graduate School of Management at Vanderbilt University. She is currently the CEO/Owner of three businesses, International Scholarship and Tuition Services, Collegiate Sports Data and WatchGameFilm where her focus is on effective leadership and innovation through the lens of continuous growth.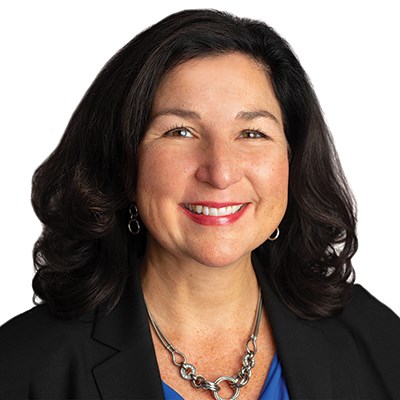 Tracey Silverman
SVP & Credit Products Senior Manager
PNC Bank
---
Tracey is a Senior Vice President and Credit Products Senior Manager in PNC Bank's Corporate and Investment Banking Group, where her team manages the middle market and large corporate debt portfolio for PNC's Tennessee and Kentucky markets. Tracey is a 30-year veteran in the financial services and banking sector. Tracey is a graduate of the University of Alabama's School of Business and obtained her MBA from Goizuetta Business School at Emory University. She holds both Series 7 and 63 Securities Licenses.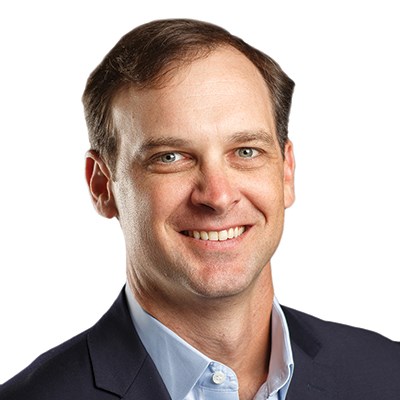 Lamar Stanley
Director
Lead Capital Partners
---
Lamar joined Lead Capital in 2022. Lead Capital Partners acquires majority ownership interests in healthcare companies with EBITDA of $1 to $5 million. They provide sellers up-front liquidity, an opportunity for continued ownership, and a unique partnership that creates an environment and platform where all constituents of a business are aligned for long-term success.
Previously, Mr. Stanley was with Gen Cap and Diversified Trust Company, a Nashville-based wealth management firm where Mr. Stanley worked in their private-equity strategy group. Prior to Diversified Trust Company, Mr. Stanley served as an Intelligence Officer in the United States Navy. He holds a B.A. degree from The University of the South, in Sewanee, TN and an M.B.A. from The University of Chicago.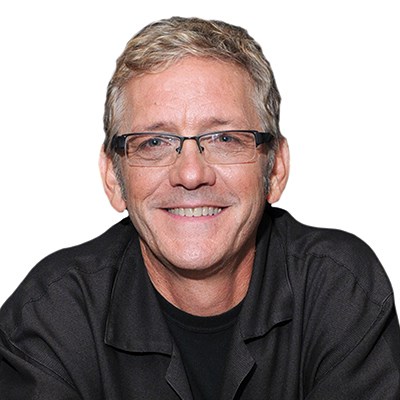 Keith Stegall
Founder
Dreamlined Entertainment Group
---
In 2015, Keith launched Dreamlined Entertainment, a company specializing in artist development, publishing and record label services with distribution through Caroline/UMG.
For multiple CMA, ACM and Grammy awarding winning producer, Keith Stegall, music has always been a huge part of his life. His father, Bob Stegall, was an artist on Abbott Records in 1950's and played steel guitar for the legendary country singer Johnny Horton.
Even after over fifty-five number one hits as a producer and/or songwriter, forty million airplays as a songwriter, producer of over 70 million records sold, multiple CMA and ACM awards and a Grammy award, Keith Stegall has the exact same passion as he always has, he keeps right on painting outside the lines to bring country fans, radio, and artists some of the greatest music they've ever heard.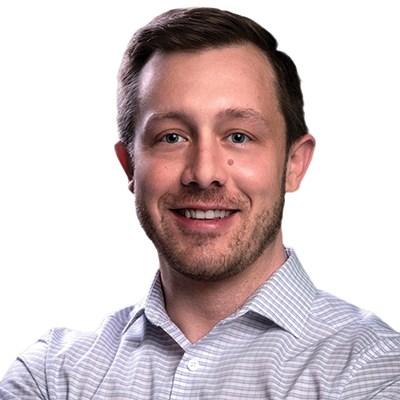 James Story
Co-Founder & CEO
Wellview
---
James is passionate about a proactive, patient-centered approach to managing population health. With an entrepreneurial spirit and nearly 15 years of experience in the employee benefits industry, he is committed to significantly altering the future cost of healthcare. James' leadership at Wellview is the culmination of his passion for helping patients better understand the clinical and financial value of preventive care and his track record of growing businesses successfully and strategically. In serving as CEO, James ensures execution of the company's vision to provide innovative well-being solutions in a convenient and consumer-friendly way. Whether it's our team or a client's entire member population, James seeks to inspire and impact those around him. With this goal in mind, he believes that we all desire to impact others' lives and to be a part of something bigger than ourselves.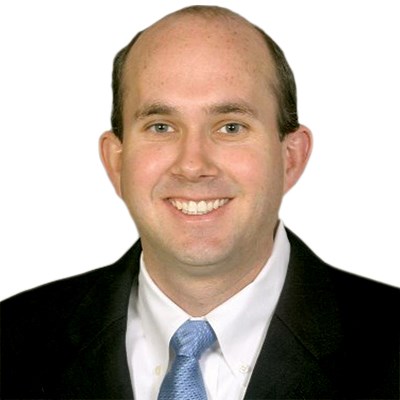 Alan Taylor
Partner
BKD, LLP
---
Alan currently leads the practice development team for BKDnext®, an intentional process designed to help business owners develop a comprehensive succession and continuity plan to achieve financial security for their businesses, their families and their futures. The unique approach and resources behind BKDnext help our clients use their time effectively and efficiently when planning for the future.

Previously, Alan led the firm's employee stock ownership plan (ESOP) advisory practice, which he continues to support. Alan has been responsible for structuring and facilitating more than 100 ESOP transactions, resulting in those companies becoming 100 percent ESOP-owned. Those transactions ranged in size from several million to several hundred million dollars in a wide range of industries. Alan also works with existing ESOPs in matters ranging from acquisition structuring to repurchase planning and analysis.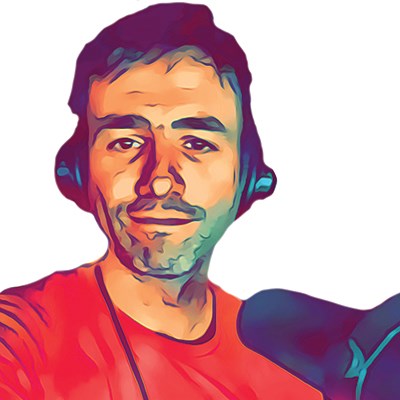 Matt Urmy
CEO
Artist Growth, Inc.
---
Matt is an entrepreneur, songwriter, and music producer based in Nashville, TN. He is the co-founder and CEO of, Artist Growth, a best-in-class software company whose platform is used globally by companies to manage events, finances, and team collaboration in the music, digital media, and entertainment space.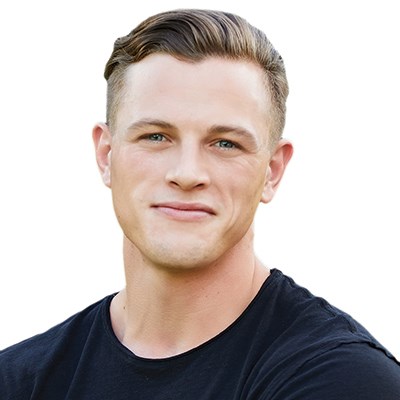 Alex Valley
CEO
Unity Wellness Co.
---
After founding and exiting two previous companies, Alex launched UNITY to take on the CBD space. Launching in 2020 and raising 7 figures, Alex has been able to scale his CBD beverage company, UNITY, from 0 to 2,000 stores. As a serial entrepreneur, Alex is experienced in all things from inception to execution. He is passionate about helping others in the space scale their own brands.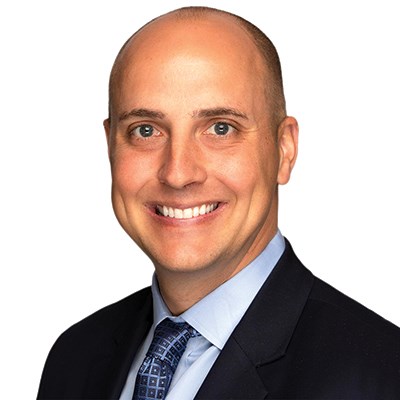 Ben Wagonfield
Partner, Office Leader
RSM US LLP
---
Ben Wagonfield is Office Leader for RSM's Nashville office. Ben is the RSM Nashville tax leader, having more than 15 years of public tax experience with a variety of multinational, Fortune 100 and middle market clients. He focuses on public, private equity owned and privately held companies specific to the consumer and industrials, real estate, and hospitality industries.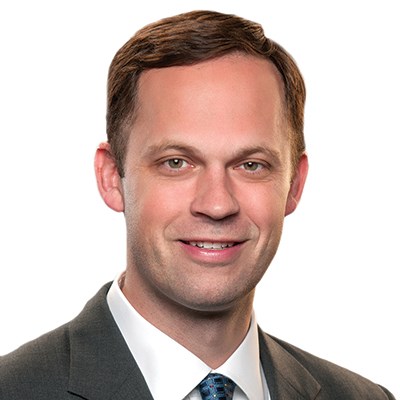 Jim Ward
Vice President
Graham Healthcare Capital
---
Jim Ward is a Vice President at Graham Healthcare Capital, a Nashville, TN-based firm providing permanent capital solutions to acquire middle-market healthcare service and technology companies. He has over fifteen years of experience as a financial manager, investment banker, and advisor to middle-market companies. He also founded Southeast Acquisition Capital, a company designed to facilitate business ownership transition in the Southeast. Jim is currently president of the Nashville chapter of the Exit Planning Institute (EPI) and serves on the board of the Association of Corporate Growth (ACG) Tennessee.
Blake Wiedman
M&A/Private Equity Practice Leader – South Region
HUB International
---
Blake leads the Private Equity/M&A team for the South Region within HUB International. His team performs a full range of M&A insurance services to equity partners including, but not limited to, Property & Casualty, Group Benefits and Retirement Due Diligence, Post-Transaction Brokerage (P&C, Benefits and Retirement), Reps & Warranties placement, Fund Liability and Package Insurance for sponsors, and Group Purchasing Programs.  Blake started working in the M&A insurance space in 2008 and has been involved with over 500 transactions in his career. He began his work at a public brokerage, then moved over to The Crichton Group on the independent/private side in 2011. In 2016, he became a partner/owner of that agency, and was part of the team that became part of HUB in July of 2019. With improved bench strength and capabilities, Blake's role will be to continue to build HUB's presence, reputation and brand in the M&A space throughout the region and country. Blake received a bachelor's degree, magna cum laude, in Risk Management and Insurance from the University of Mississippi in 2008.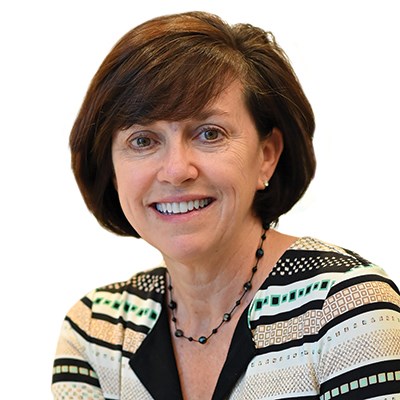 Tammy Wolcott
CEO & President
LBMC W Squared, LLC
---
Tammy is a founder of W Squared and a partner with LBMC, which acquired W Squared in 2017. She has served first as president and COO and now CEO, for more than 13 years, building the company and providing guidance to the core infrastructure service offerings, with particular emphasis on finance, accounting, human resources and payroll. W Squared leverages scalable back office systems, people and processes typically in place for large companies in an outsourced model for small to medium-sized businesses.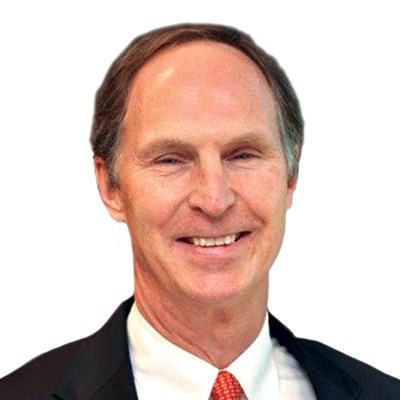 Tom Wylly
Senior Partner
Brentwood Capital Advisors
---
Founded in 1999 and based in Franklin, TN, BCA is a leading healthcare and technology- focused boutique investment bank that provides mergers and acquisitions and capital raising advice to privately- held, middle market healthcare, technology and tech-enabled outsourced services companies. BCA has served as exclusive financial advisor in 100 successfully completed transactions totaling approximately $6.4 billion in these sectors. Tom's clients include a number of leading Nashville- based companies such as Acadia Healthcare, Enable Comp, HealthStream, Xtend Healthcare, Standard Functional Foods, Arbor Health, Ascend, ReDoc, eMids, MedHost, Passport Health Communications, and HealthSpring.
Prior to joining BCA, Mr. Wylly had a twenty -year career and served as the Co-Head of the Corporate Finance Department of J.C. Bradford & Company. Tom is the Chairman of the Nashville Capital Network, on the Board of Westminster Home Connection and a former Board member of Teach for America Nashville, Martha O'Bryan Center and the Nashville Healthcare Council. Mr. Wylly received his Bachelor of Science in Commerce from the McIntire School of Commerce at the University of Virginia.