Committee
Chairman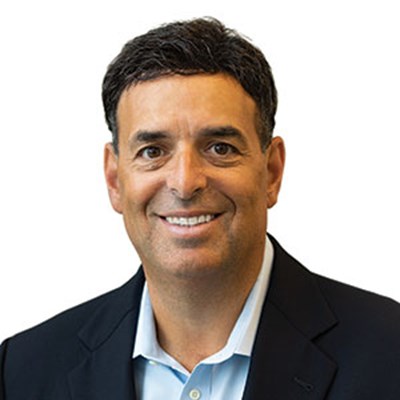 Fred Koury
President & CEO
Smart Business
---
Fred co-founded Smart Business Network in 1989 with a single publication in Cleveland, Ohio. In the years since, he has built the company into a leading multimedia and content marketing business providing print and digital marketing services to a national client base.
---
Host Committee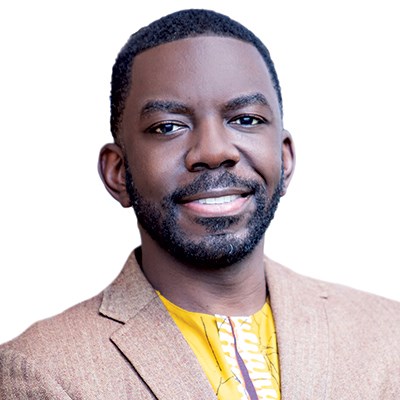 Isaac Addae
Chief Development Officer
Pivot Technology School
---
Isaac, a first-generation Ghanaian American and former computer engineer, is committed to strengthening communities of color. He is Chief Development Officer of Pivot Technology School, responsible for fostering relationships to connect minorities with technology career opportunities. He is also an Assistant Professor at Tennessee State University's College of Business, teaching courses in business strategy, entrepreneurship, and leadership.
Patricia Asp
President
Compass Executives
---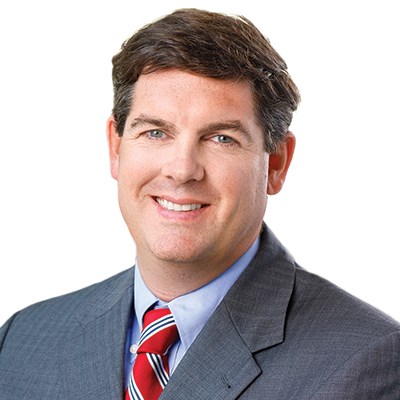 Tyson Bickley
Partner
Waller
---
Companies and investors in healthcare, technology, manufacturing, distribution and other industries rely on Tyson Bickley for counsel in a wide range of strategic corporate transactions and business arrangements. He assists venture capital and private equity funds in investments in new and emerging companies, and he advises startups and early-stage companies in securities offerings to access the capital needed for growth. Tyson's transactional experience also includes the representation of well-established and publicly traded companies in complex mergers, acquisitions, joint ventures, and dispositions.
Tyson rejoined Waller in 2017 after serving as Chief Development Officer at Contessa Health where he led successful development efforts for joint ventures with health systems and health plans to participate in bundled payment programs for home hospitalization and other patient-centered care models.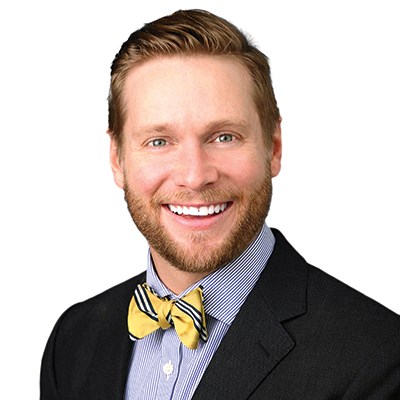 Chad Blackburn
Business Development Director
Cherry Bekaert LLP
---
In his role as Business Development Director, Chad is responsible for originating and developing the Firm's relationships with entrepreneurs and private equity investors in the Nashville area. He brings more than 15 years of business development, investment and sales experience with particular expertise in the healthcare and technology industries.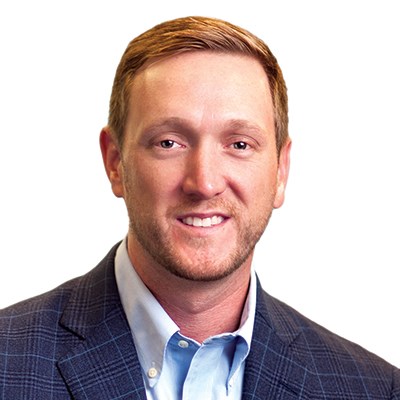 Jeremy Bolls
Founder & CEO
Kindful
---
Jeremy is the Founder & CEO of Kindful, a cloud-based platform helping nonprofits across all 50 states and multiple continents amplify their fundraising, simplify their donor management, and maximize their impact. With 15+ years of experience growing web-based software and media companies, he is a serial entrepreneur devoted to the idea that, together, we can build a better world. Jeremy has devoted his career to building companies focused on creating community by working across functional groups and industries to cobble together unique and practical, yet technologically advanced, solutions.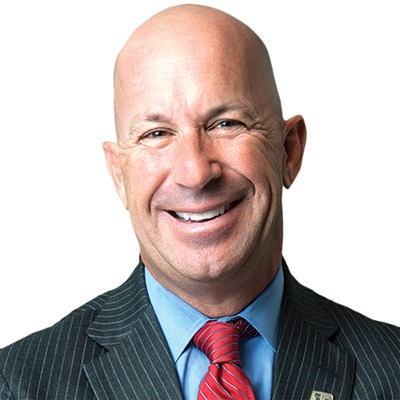 David Briggs
Regional President
Fifth Third Bank
---
David serves as regional president for Fifth Third Bank, N.A. (Tennessee). He is responsible for delivering distinctive value for our customers and community and for driving the growth and strategic alignment of our Business, Commercial, Capital Markets, Wealth & Asset Management and Consumer businesses. Dave has more than 30 years of diverse banking experience, with the last 20 in the Nashville area.
Stephen Cook
Executive Managing Director
LFM Capital
---
Steve co-founded LFM Capital and brings to the Fund over 23 years of operating experience, having served in a variety of senior executive and functional roles in manufacturing, supply chain, engineering, technology and sales. Prior to founding LFM, Steve was a Principal with TVV Capital (2010-2014), where he directed portfolio value creation efforts of six portfolio investments, with a focus on operating improvements, management recruiting, leadership development training and performance. Steve also was Chief Operating Officer of MFG.com (2009-2010), the world's largest global online marketplace for the manufacturing industry, and spent 11 years as a Southeastern regional Senior Director with The Dell Corp. (1998-2009). Prior to joining Dell, Steve served as a Lieutenant in the United States Navy (1989-1996), where he flew combat missions in support of Desert Shield. He received a BS in Electrical Engineering from the U.S. Naval Academy, his MS in Electrical Engineering from MIT's School of Engineering and his MBA from the MIT Sloan School of Management.
Jim Cumbee
EPI Leadership
Tennessee Valley Group, Inc.
---
Jeff Dobyns
President
Southwestern Investment Group
---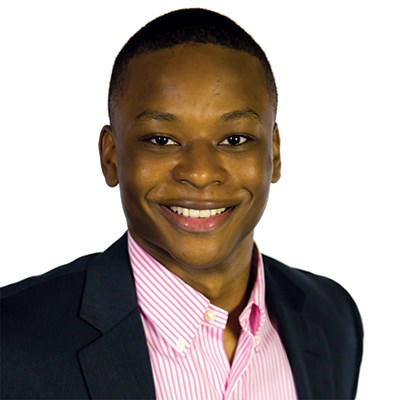 Reggie Ford
Wealth Management Advisor
RoseCrete Wealth Management
---
Reggie is an entrepreneur, philanthropist, mental health advocate, and social activist. A first generation college graduate of Vanderbilt University, he runs RoseCrete Wealth Management in Nashville, TN and speaks to audiences about financial literacy as well as the importance of diversity, equity, inclusion and accessibility.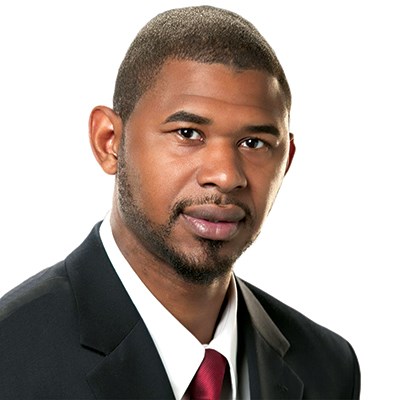 Shan Foster
Co-Founder & CEO
Fostering Healthy Solutions, LLC
---
Shan is the co-founder and CEO of Fostering Healthy Solutions, where he cultivates healthy solutions to diversity issues through education, training and execution. His experience includes work with several sectors, including entertainment, financial services, technology, media, environmental services and law enforcement. Foster is passionate about diversity and is seen as a visionary amongst leaders.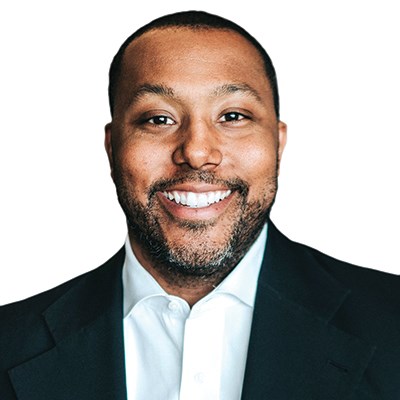 LeShane Greenhill
Owner
SalesCocktail
---
A native Nashvillian, LeShane is the Founder of SalesCocktail. Prior to his current venture, LeShane founded Pishon Sales Outsourcing and co-Founded Sagents. In 2016, he was selected by Google and Code2040 to serve as an Entrepreneur-In-Residence at Google's Tech Hub. A graduate of the University of Memphis, LeShane received his BBA with a concentration in MIS. LeShane also completed the "Building High Performing Businesses" Executive Education program at Dartmouth's Tuck School of Business.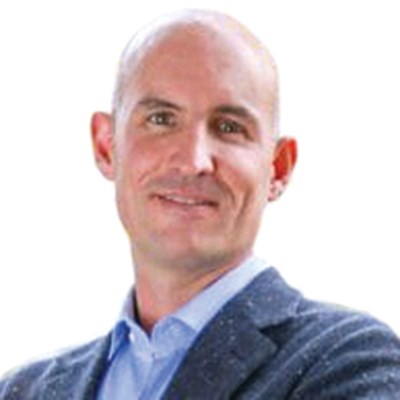 Grant Jackson
Managing General Partner
Council Capital
---
Grant joined Council Capital in 2009 and is the firm's Managing General Partner. He has focused entirely on private equity investing in the healthcare services and healthcare IT sectors since 2001. Prior to joining Council, Grant worked with two other private equity firms, The Aurora Funds and First Analysis Corporation. He began his career with Accenture helping companies grow and integrate acquisitions.
Grant is currently on the Board of Council portfolio companies eMids, EspriGas, and Experience Wellness Centers.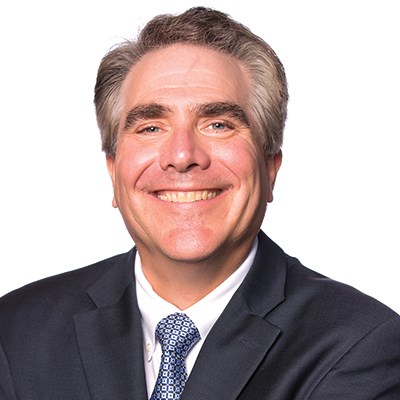 Eric Johnson
Dean
Vanderbilt University - Owen School of Management
---
M. Eric Johnson is the Dean of Vanderbilt University's Owen Graduate School of Management and the Bruce D. Henderson Professor of Strategy. He also anchors a video series on business and blogs on leadership. Previously he served as Associate Dean for the MBA program at Dartmouth College's Tuck School of Business, where he was also Faculty Director of the Center for Digital Strategies. He holds a B.S. in Economics, B.S. in Engineering, M.S. in Engineering from Penn State University, and a Ph.D. in Engineering from Stanford University.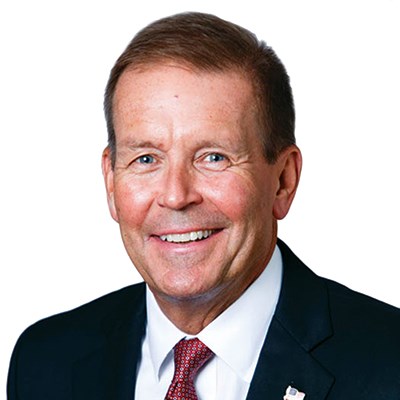 Jerry Johnson
Managing Director - Market Head
UBS
---
Jerry has more than 30 years of financial services experience, including 26 years of experience with UBS. Jerry's industry experience includes roles as a financial advisor, a Branch Office Manager and a Regional Director. During his tenure at UBS, Jerry has developed deep knowledge of the field and the firm, helping him guide advisors to greater success. Further broadening his experience and knowledge of the industry, Jerry has directed UBS's Leadership Management and Development Program, which enabled him to study the best practices that are used to support Financial Advisors. He also has presented at leadership seminars in the U.S., Zurich and London. Jerry returned to Nashville in 2013 as Market Head for Tennessee & Kentucky. Prior, Jerry served as Market Area Manager and Complex Director for Atlanta. In January of 2018, Jerry's responsibilities increased to include the addition of the Arkansas and Louisiana markets, creating the South Central Market Area. Jerry graduated from Western Carolina University with a BSBA degree in marketing and economics.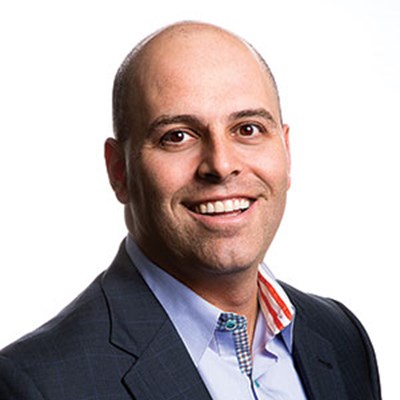 Lee M. Koury
Managing Partner
Smart Business
---
Lee is managing partner of Smart Business, a national events, media and marketing company founded in 1989, primarily responsible for expanding the company's Aspire deal-making conference throughout the U.S. He plays a key role in establishing corporate policies and developing long-term strategy and growth plans. Previously, he founded and chaired the Growth Group at national law firm Arter & Hadden LLP (now Tucker, Ellis & West), which focused on working with middle-market and high-growth technology companies.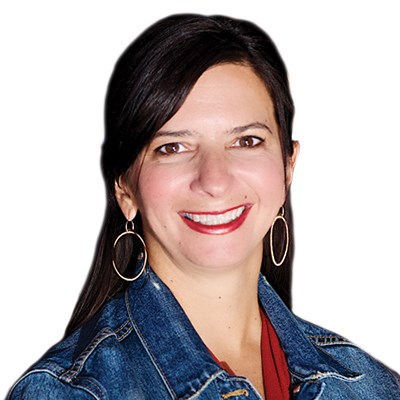 Sameera Lowe
Executive Director
EO Nashville
---
Sameera has enjoyed a career of marketing, association management and event planning, and has been the Executive Director of EO Nashville for 16 years, leading the largest chapter in the United States, and the third largest in the world. Lowe is actively involved in the community, especially with Safe Haven Family Shelter and the Leadership Nashville Class of 2020.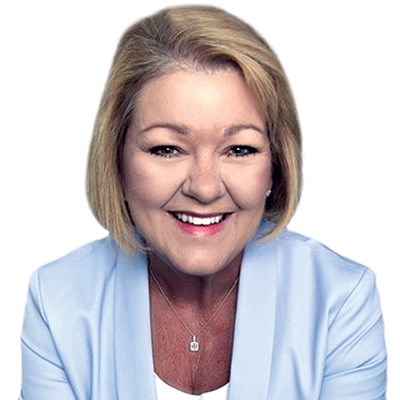 Wanda Lyle
Managing Director/General Manager
UBS Nashville
---
Wanda is the General Manager of the UBS Nashville Business Solutions Center. In her role, she is responsible for overseeing the Business Solution Center's operating model and associated service delivery. She provides leadership and management oversight for the Nashville functions which include Information Technology, Operations, Human Resources, Finance, Legal and Group Risk. Wanda is also the Responsible Executive for UBS Business Solutions US which is the Service Company for UBS US operating entities.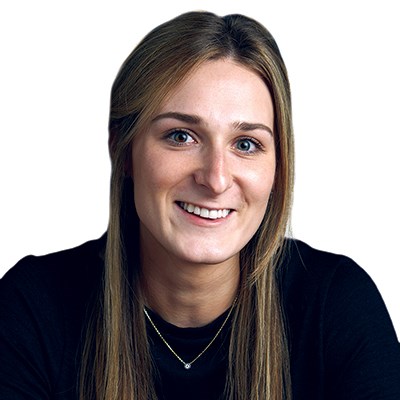 Eller Mallchok
Managing Director
Jumpstart Foundry
---
Eller is the Managing Director of Jumpstart Foundry, a seed-stage healthcare investment fund based in Nashville, Tennessee. Eller oversees the management of 100+ portfolio companies that span the healthcare industry. Jumpstart Foundry is changing the way early-stage healthcare companies are funded by innovating around the traditional venture model, making it more entrepreneur-friendly, improving the odds of founder success, and driving outsized returns for investors.
Jason Meadows
Partner
Frazier & Deeter
---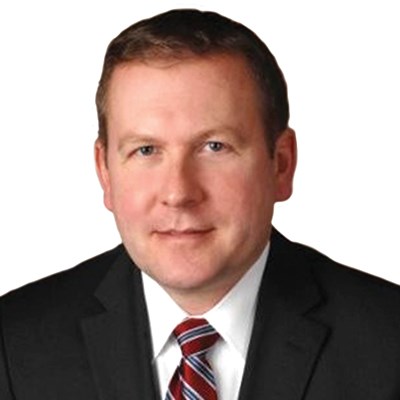 Tom Milewski
Partner
RSM US LLP
---
Tom is a partner with RSM's Southeast practice with over 25 years of experience. He recently relocated from RSM's Chicago office to join the firm's new Nashville office and leads the Tennessee assurance practice. Tom specializes in providing audit services to midsized companies, with a concentration on companies owned by private equity groups. Tom also manages some of the firm's largest private equity group relationships. Specific industries Tom serves include healthcare and business services.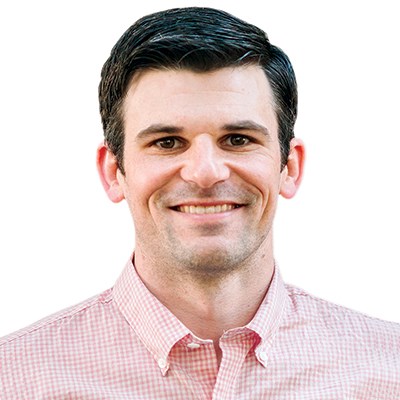 Chris Mioton
Partner
Shore Capital
---
Chris is a Partner at Shore Capital, a microcap private equity firm focused on partnering with companies that have between $1-10 million of EBITDA. Chris' responsibilities include sourcing, evaluating and enabling the growth of Shore healthcare investments. Chris is on the Board of Directors of EyeSouth, Great Lakes Dental, Assembly, SENTA, Southern Sports Medicine and Southern Orthodontic.
Tonya Mitchem Grindon
Shareholder
Baker Donelson
---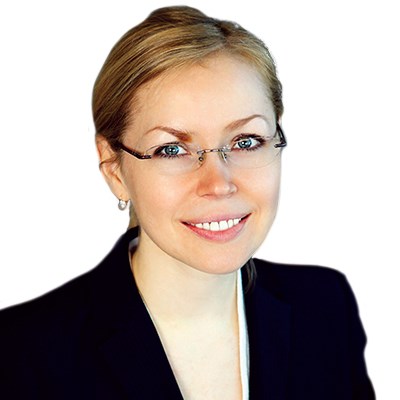 Tatjana Paterno
M&A Partner
Bass, Berry & Sims
---
Tatjana is an M&A partner at Bass, Berry & Sims, PLC and focuses on middle market acquisition and disposition transactions across a range of industries including healthcare, manufacturing, food and beverage, and technology. To date, Tatjana has advised clients in M&A transactions valued at over $20 billion in the aggregate. She is a frequent speaker on M&A topics and serves as a Chair of the American Bar Association's "Private Target Deal Points Study," which has been widely recognized as the gold standard for market metrics of key negotiated legal issues in M&A agreements.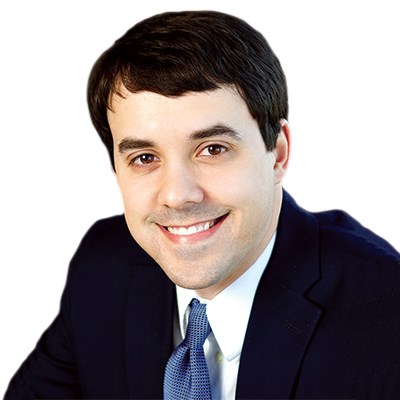 Frank Pellegrino
M&A Partner
Bass, Berry & Sims
---
Frank advises public and private companies in a broad range of transactional, corporate governance and securities matters. Over the course of his career, he has completed more than $25.0 billion worth of mergers and acquisitions for public and private companies across various industries including healthcare and manufacturing, among others.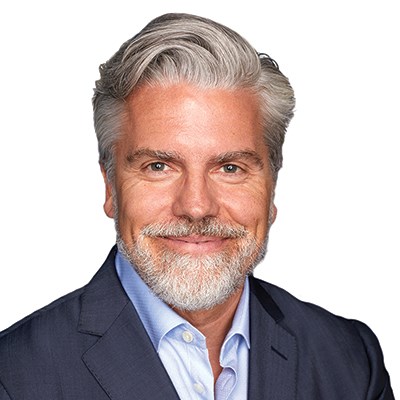 Martin Renkis
GM Global Cloud Solutions, Security Products
Johnson Controls
---
Experienced chief executive officer, technologist, and founder of two cloud startups, both taken to successful acquisition. Demonstrated leadership in cloud, IoT, network video, software, video analytics, M2M, RMR, and SaaS. Industry leading intellectual property innovator with more than 50 patents and 800 granted patent claims. Accomplished in investor relations, mergers and acquisitions, capital formation, board leadership, entrepreneurship, technology strategy, and strategic partnerships.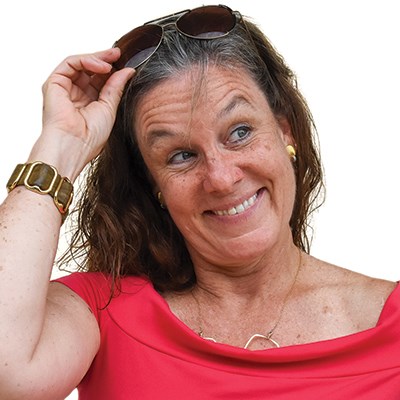 Becky Sharpe
CEO
International Scholarship and Tuition Services
---
Becky Sharpe's passion is to help people grow. Her educational background includes a Bachelor of Arts degree in German and French from Vanderbilt University and a master's degree in international marketing from Owen Graduate School of Management at Vanderbilt University. She is currently the CEO/Owner of three businesses, International Scholarship and Tuition Services, Collegiate Sports Data and WatchGameFilm where her focus is on effective leadership and innovation through the lens of continuous growth.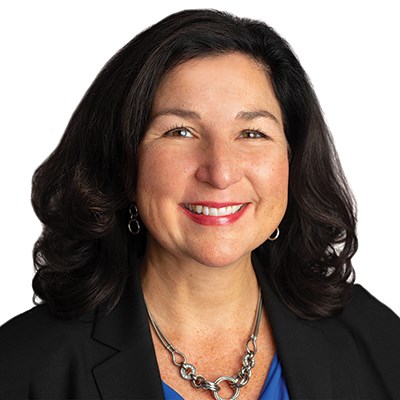 Tracey Silverman
SVP, Credit Products Sr. Manager
PNC
---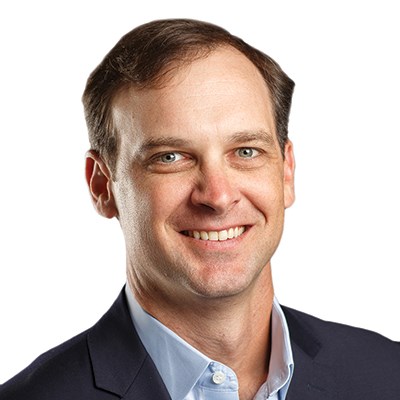 Lamar Stanley
Vice President
Gen Cap America
---
Lamar joined Gen Cap in 2016. Previously, Mr. Stanley was with Diversified Trust Company, a Nashville-based wealth management firm where Mr. Stanley worked in their private-equity strategy group. Prior to Diversified Trust Company, Mr. Stanley served as an Intelligence Officer in the United States Navy. He holds a B.A. degree from The University of the South, in Sewanee, TN and an M.B.A. from The University of Chicago.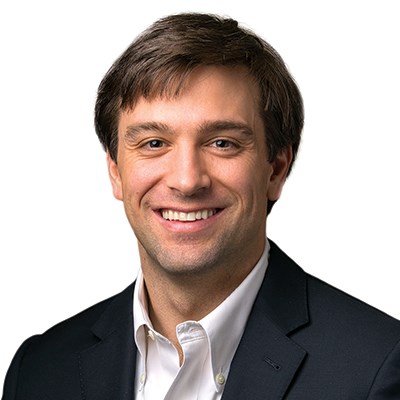 David Thorpe
CEO
Upperline Health
---
David Thorpe is the CEO of Upperline Health which he co-founded in 2016. Prior to Upperline, David was one of the first employees of Aspire Health helping open and run markets throughout the country. Before that he worked in the administration of Governor Bill Haslam guiding operational efficiency and cost cutting initiatives. He is a graduate of Princeton University.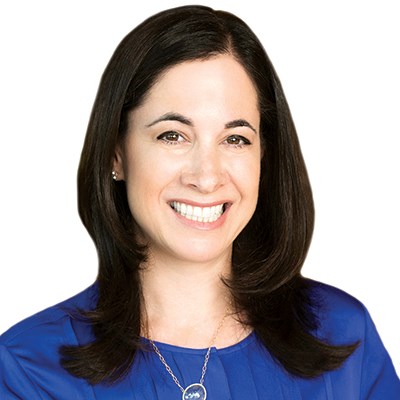 Kelli Turner
President & Chief Operating Officer
SESAC Rights Management, Inc.
---
Kelli serves as President and COO of SESAC Rights Management, overseeing day-to-day operations and finance functions. Recently, Turner spearheaded the completion of a $560 million whole-business securitization debt refinancing for SESAC and, in 2017, led the sale of SESAC Holdings to Blackstone. She also oversees the company's most important licensing negotiations. Previously, Turner held senior leadership positions at RSL Management, Martha Stewart Living Omnimedia, Inc., and Time Warner, Inc.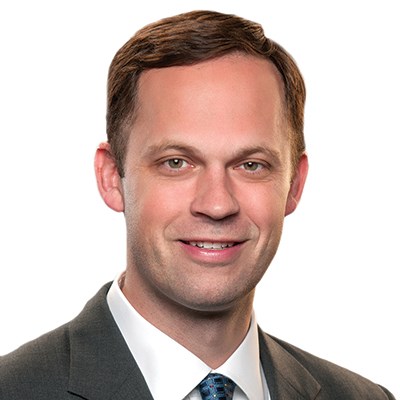 Jim Ward
Vice President
Graham Healthcare Capital
---
Jim Ward is a Vice President at Graham Healthcare Capital, a Nashville, TN-based firm providing permanent capital solutions to acquire middle-market healthcare service and technology companies. He has over fifteen years of experience as a financial manager, investment banker, and advisor to middle-market companies. He also founded Southeast Acquisition Capital, a company designed to facilitate business ownership transition in the Southeast. Jim is currently president of the Nashville chapter of the Exit Planning Institute (EPI) and serves on the board of the Association of Corporate Growth (ACG) Tennessee.
Blake Wiedman
Vice President
HUB International
---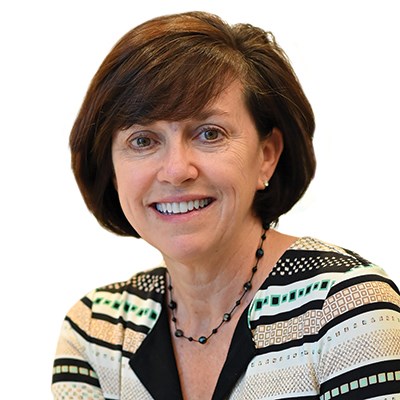 Tammy Wolcott
CEO & President
LBMC W Squared, LLC
---
Tammy is a founder of W Squared and a partner with LBMC, which acquired W Squared in 2017. She has served first as president and COO and now CEO, for more than 13 years, building the company and providing guidance to the core infrastructure service offerings, with particular emphasis on finance, accounting, human resources and payroll. W Squared leverages scalable back office systems, people and processes typically in place for large companies in an outsourced model for small to medium-sized businesses.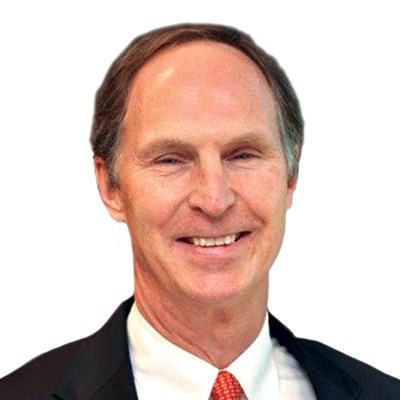 Tom Wylly
Senior Partner
Brentwood Capital Advisors
---
Founded in 1999 and based in Franklin, TN, BCA is a leading healthcare and technology- focused boutique investment bank that provides mergers and acquisitions and capital raising advice to privately- held, middle market healthcare, technology and tech-enabled outsourced services companies. BCA has served as exclusive financial advisor in 100 successfully completed transactions totaling approximately $6.4 billion in these sectors. Tom's clients include a number of leading Nashville- based companies such as Acadia Healthcare, Enable Comp, HealthStream, Xtend Healthcare, Standard Functional Foods, Arbor Health, Ascend, ReDoc, eMids, MedHost, Passport Health Communications, and HealthSpring.
Prior to joining BCA, Mr. Wylly had a twenty -year career and served as the Co-Head of the Corporate Finance Department of J.C. Bradford & Company. Tom is the Chairman of the Nashville Capital Network, on the Board of Westminster Home Connection and a former Board member of Teach for America Nashville, Martha O'Bryan Center and the Nashville Healthcare Council. Mr. Wylly received his Bachelor of Science in Commerce from the McIntire School of Commerce at the University of Virginia.