Committee
Chairman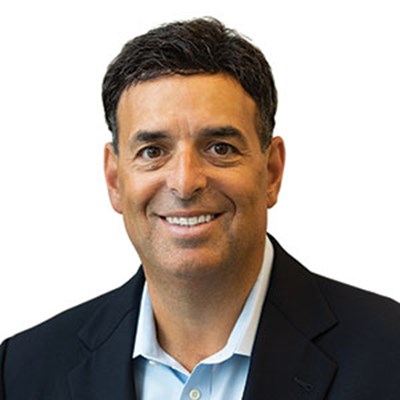 Fred Koury
President & CEO
Smart Business Network
---
Fred co-founded Smart Business Network in 1989 with a single publication in Cleveland, Ohio. In the years since, he has built the company into a leading multimedia and content marketing business providing print and digital marketing services to a national client base.
---
Host Committee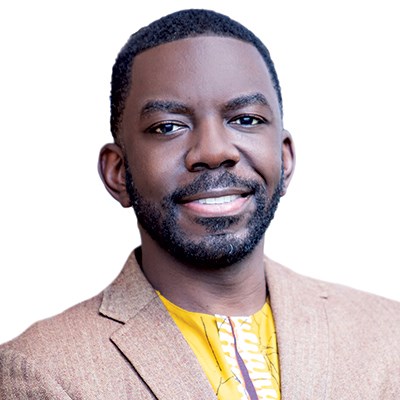 Isaac Addae
Chief Development Officer
Pivot Technology School
---
Isaac, a first-generation Ghanaian American and former computer engineer, is committed to strengthening communities of color. He is Chief Development Officer of Pivot Technology School, responsible for fostering relationships to connect minorities with technology career opportunities. He is also an Assistant Professor at Tennessee State University's College of Business, teaching courses in business strategy, entrepreneurship, and leadership.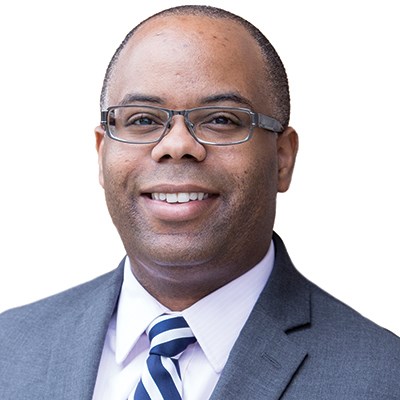 Harry L. Allen
Co-Founder & Chief Relationship Officer
Studio Bank
---
Harry L. Allen has over 20 years experience in financial services and is the Co-Founder and Chief Relationship Officer of Studio Bank. With the purpose of "Empowering Creators," Studio Bank launched in June 2018 to become the first new, locally-headquartered bank in Nashville since 2008. As co-founder, Mr. Allen was integral in the formation of the bank including recruiting members of the team, board of directors, completing the necessary regulatory applications to the FDIC and State and helping raise over $90 million in start-up and growth capital.
Mr. Allen serves on the Board Business Strategy Committee and the Management Compliance Committee and is the Community Reinvestment Act (CRA) Officer. He serves as the Bank's lead business development officer, key point of contact for stakeholders and strategic partners, such as the Bank's Founders' Advisory Board, and manages the Bank's involvement and investment in community efforts.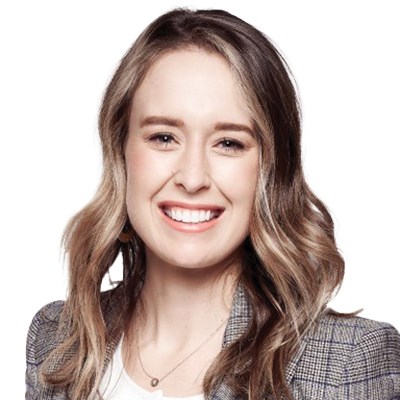 Sloan Allen
Vice President
Kanbrick, LLC
---
VP of Kanbrick Community. Sloan is located in Nashville and spent the last 13 years of her career with Bank of America in various roles between Nashville and Charlotte. Most recently, Sloan was an SVP, Private Client Advisor with BofA's Private Bank working with high-net-worth families and individuals, and prior to that worked in the Global Commercial Bank serving upper middle market companies between $50M to $2B in sales.
In leading Kanbrick Community efforts, Sloan focuses on building and growing Kanbrick's network of founders/CEOs/owners and bringing thoughtful content, programming, and opportunities for the Community to engage and connect. Sloan also leads business development for Kanbrick working closely with partners equally focused on helping CEOs, entrepreneurs, and founders grow and build businesses for the long term.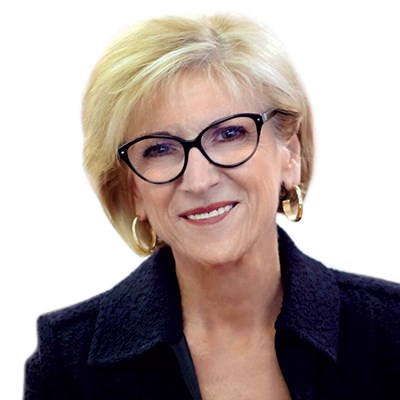 Patricia Asp
Founder & Principal
ASPire
---
Pat, Founder and Principal of ASPire is committed to the continuity of the goodness of companies and organizations by serving leaders to sustain the specialness of their companies and alignment to achieve amplified results. Patricia is an accomplished C-Suite Executive and Board Member who leverages her experience, leadership acuity and decisive record positioning her as an expert in organizational and digital transformational, innovation, and scaling multi-location distributed model businesses for strategic and financial performance improvement. She has gained unparalleled insights and perspective by serving at the Executive Level of ServiceMaster, a Fortune 500 publicly traded Company that was named one of the most respected companies in the world by Financial Times; as president of an SBU, and leader of Human Resources, Strategic Planning and Six Sigma that created $60 million is savings, with emphasis on performance for all stakeholders, culture and values business model integration, distributed model processes and leadership principles. Using two proven methodologies to integrate the culture into the business or organizational model, the culture can then be monitored and measured.
Her experience also includes serving both as President and then CEO and Board Member for two private equity turnarounds; accomplished through new strategies and digital transformations, using existing core competencies, and alignment of mission, vision, values and behaviors. She led all aspects of geographically dispersed business models throughout her career.
Leading the implementation of Six Sigma (methodology for process improvement) in a $7 Billion global public company comprised of 14 Operating Companies with 5000 locations, provides her with the understanding of how performance is amplified through the alignment of Purpose, People, Process, & Profit coupled with extensive experience building & improving organizations for performance & profit improvement has provided a strong foundation.
Additionally, she has been developing leaders and supporting organizational priorities her entire career and is known for her passion on helping executives and organizations achieve their aspirational goals by aligning Purpose, People, Process & Profit and integrating their Purpose (mission, vision and values) into their business models in an intentionally inclusionary manner and is a frequent speaker on this topic.
She has served on both for profit and not for profit boards. Patricia currently serves as an Independent Director of 4word, founded to help women reach their God-given potential with confidence and as Advisory Board Director and Chair of Generate.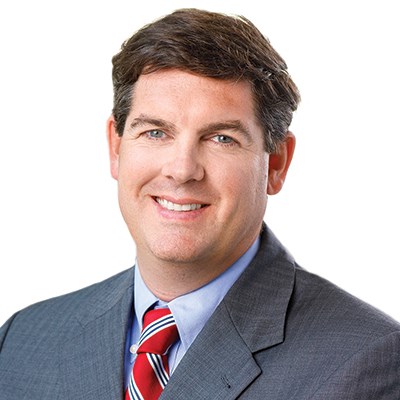 Tyson Bickley
Partner
Holland & Knight LLP
---
Tyson Bickley is a deal lawyer who advises companies and investors in healthcare, technology and other industries in a wide range of strategic corporate transactions and business arrangements. Tyson assists venture capital and private equity funds in investments in emerging companies, and he advises startups and early-stage companies in securities offerings to access growth capital.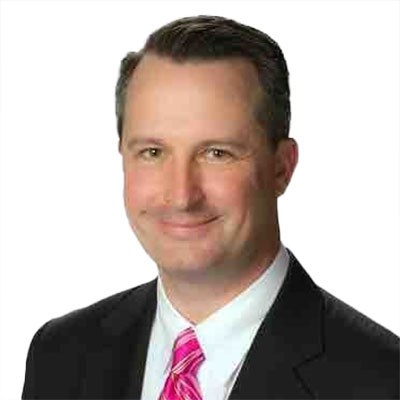 Todd Bowman
Business Performance Advisor
Insperity
---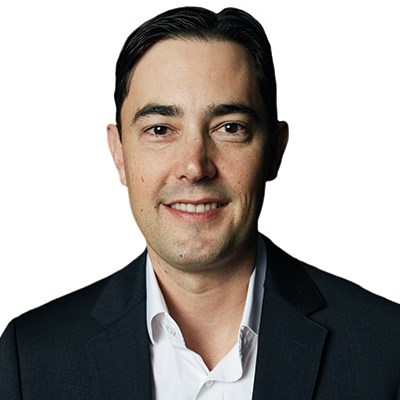 John Cascarano
President & Founder
Beast Brands, Inc.
---
John Cascarano is President & Founder of Beast Brands, Inc. Born in Deerfield Beach, Florida, he received his Bachelor's degree at Duke University, where he was a founding member of the trivia company Mental Floss. He attended law school at the University of Michigan and practiced law for 5 years before returning to startup life. John built an online beauty product retailer, which grew swiftly and sold in 2015. During his time there, he saw the opportunity to create Beast. During the early stages of Beast, he served as E-Commerce Director for ABLE, a Nashville women's apparel and accessories retailer and B Corp. John's goal is to build a global consumer brand with products better for "Beasts of all kinds."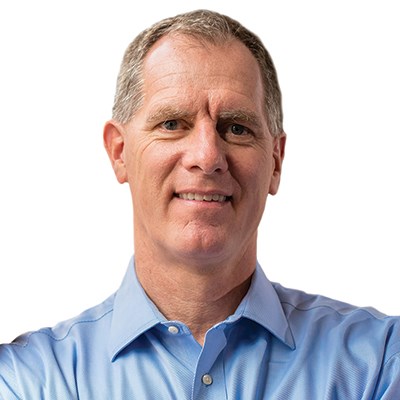 Stephen Cook
Executive Managing Director
LFM Capital
---
Steve co-founded LFM Capital and brings to the Fund over 23 years of operating experience, having served in a variety of senior executive and functional roles in manufacturing, supply chain, engineering, technology and sales.
Prior to founding LFM, Steve was a Principal with TVV Capital (2010-2014), where he directed portfolio value creation efforts of six portfolio investments, with a focus on operating improvements, management recruiting, leadership development training and performance. Steve also helped to identify investments and served in a leading role on deal negotiations. He has served on the boards of four TVV portfolio companies: INDCO, Critical Solutions International, Big 3 Precision Products, and Bigham Brothers.
Prior to joining TVV, Steve was Chief Operating Officer of MFG.com (2009-2010), the world's largest global online marketplace for the manufacturing industry where he directed all functions, excluding finance and HR, for a global six-office (U.S., Asia, Europe), 250-employee, fast-growing company.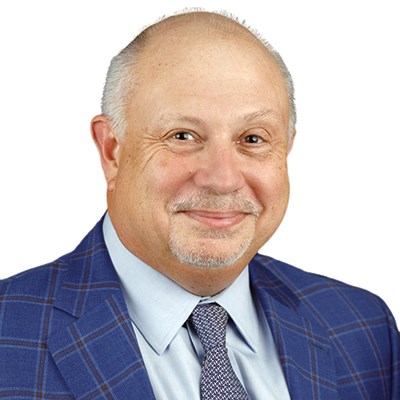 Hiram Cox
EVP - Chief Administrative Officer & CFO
SMS Holdings
---
Hiram Cox is the CFO and Chief Administrative Officer for SMS Holdings, based in Nashville TN. He also serves as the secretary and treasurer for each of the operating companies owned by SMS Holdings. He also served as CEO of the Company's PrimeFlight Aviation business unit until it was sold to The Carlyle Group in late 2017.
In this capacity, he is responsible for the company's finance, accounting, treasury, human resources, benefits, Information Technology, risk management, legal departments, acquisitions and divestitures. He also serves as one of 3 members of the Company's executive committee.
He has been with the Company for 18 plus years and has helped lead the Company through a transformation in terms of business mix (with 4 divestitures and 11 acquisitions) resulting in more than doubling of the Company's revenue base and a 10x increase in EBITDA. SMS has been recognized as a fast 50 winner on several occasions, as a NBJ's Best in Business Winner and as a regional winner of the EY Entrepreneur of the Year Award. The company has over 7,000 employees across 45 states and Canada.
Prior to his career with SMS he served as an executive with 4 large global public companies (Delta Air Lines, YRC Worldwide, Northwest Airlines and Central Parking Corporation) , including serving as CFO for several of these companies.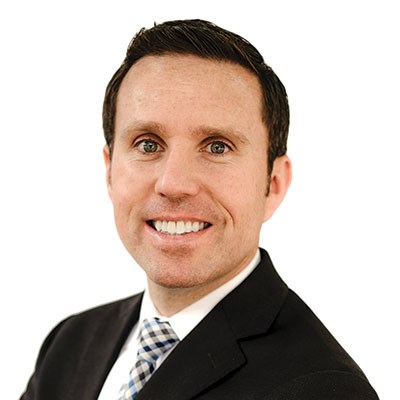 Josh Curtis
Managing Director
Footprint Capital
---
Josh works with business leaders on ownership transactions and liquidity events, including sell-side and buy-side engagements and transactions, such as management buyouts, succession and exit planning, ESOP formations, capital sourcing and leveraged recaps. Prior to leading Footprint Capital, Josh was vice president at Insource Spend Management Group. He led Insource through two synergistic acquisitions and ultimately, its sale.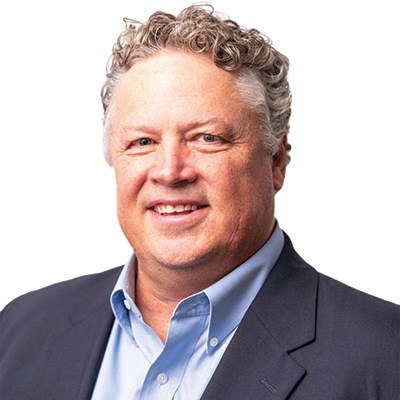 Silas Deane
CEO
Tyler Technologies
---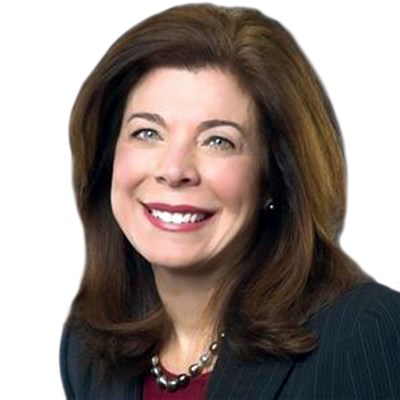 Renee Drake
Director of Wholesale Banking MTN Region
First Horizon Bank
---
Renee is Director of Wholesale Banking for the Middle Tennessee Region of First Horizon Bank. Renee leads a business unit that generates $50M in annual revenues and assets of approximately $1.8B. Renee is a graduate of Leadership Nashville, serves on the Board of the United Way of Greater Nashville and is currently a member of the Nashville Downtown Rotary.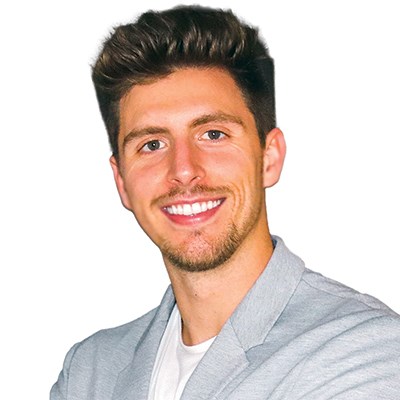 Garrett Elmore
Managing Partner
Oak Bay Capital Partners
---
Managing partner of a growth capital investment firm focusing on the beverage industry. Nashville Native, Belmont undergraduate and obtaining his MBA from Lipscomb University, Garrett has deep roots to Nashville. His experience includes debt financing, M&A transactions, and investment podcast co-host called The Cap Table.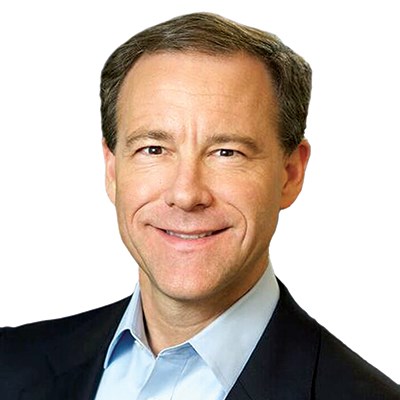 Richard Fitzgerald
Co-Founder and Managing Partner
CapitalSpring
---
Richard is a Co-Founder and Managing Partner of CapitalSpring. Richard has over 20 years of experience in the private equity and debt investment business, including the past 14 years exclusively focused on investing in the franchised and branded restaurant sector. Previously, he worked in private equity managing the acquisition, oversight and divestiture of private businesses across a wide range of industries for Ardshiel and GE Asset Management. Richard began his career in the investment banking division of CIBC Oppenheimer & Co. in New York City and has served on the boards of directors of multiple private companies. He currently serves as Chairman of the Leadership Counsel for the Michael J Fox Foundation for Parkinson's Research and Chairman of the Advisory Board and Member of the Endowment Investment Committee for Montgomery Bell Academy in Nashville. Richard holds an MBA from the Columbia Business School and a BA from Trinity College.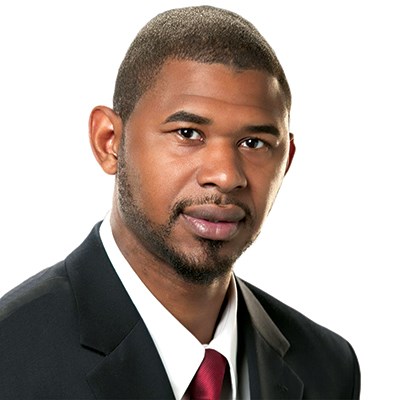 Shan Foster
Co-founder & CEO
Fostering Healthy Solutions
---
Shan is the co-founder and CEO of Fostering Healthy Solutions, where he cultivates healthy solutions to diversity issues through education, training and execution. His experience includes work with several sectors, including entertainment, financial services, technology, media, environmental services and law enforcement. Foster is passionate about diversity and is seen as a visionary amongst leaders.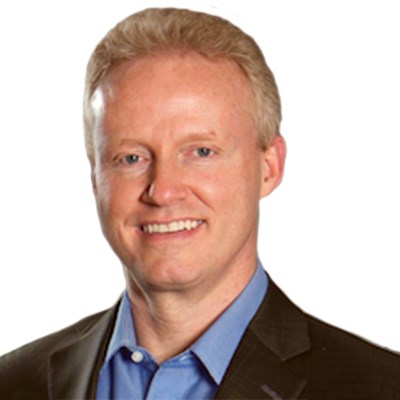 Erik Ginsberg
Managing Partner
Slate Capital Group
---
Erik Ginsberg is the Managing Partner of Slate Capital Group, which he co-founded in 2004. He has worked in the private equity industry for over 25 years and has also been involved in running several companies. He co-founded and is the former CEO of Let's Dish! Mid-Atlantic, a retail chain of meal assembly stores. Previously, he was a venture capital investor with DB Capital Venture Partners/ABS Ventures and a private equity investor with Sterling Capital.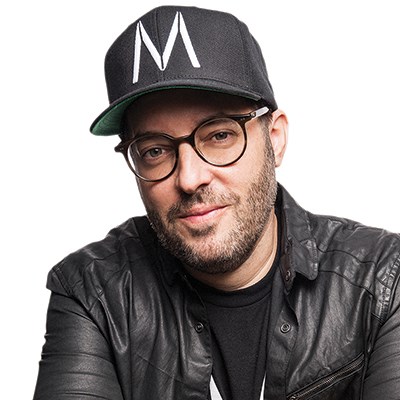 Paul Goldman
Founder & CEO
Muserk
---
Paul is the CEO and founder of Muserk, a pioneering digital rights management company which identifies digital content for rights holders with capabilities of scaling with speed and accuracy. Goldman is a Berklee College graduate who has won several awards including the Emmy, Clio, ADDY, Promax/BDA, New York Festival, Art Directors Club, Beacon, and Telly Award for his prior companies (Ear Goo and Eye Goo) and recently is a winner of an Inc 5000 Award for Muserk.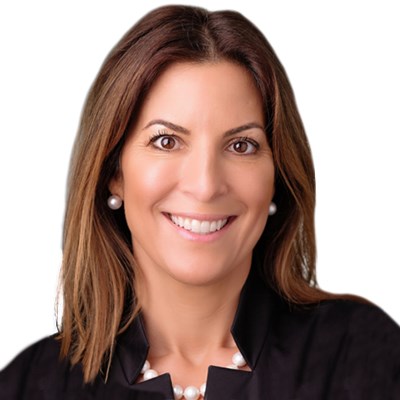 Debbie Gordon
CEO
Cloud Range
---
Debbie is a successful technology entrepreneur, and a veteran in the technical certification industry, beginning 25 years ago. She founded and sold several companies in eCommerce, data security, and IT asset Management. Debbie is a frequent speaker and thought leader on subjects related to the human element of cyber effectiveness.
David Hancock
Middle Market Banking Manager Tennessee
Truist
---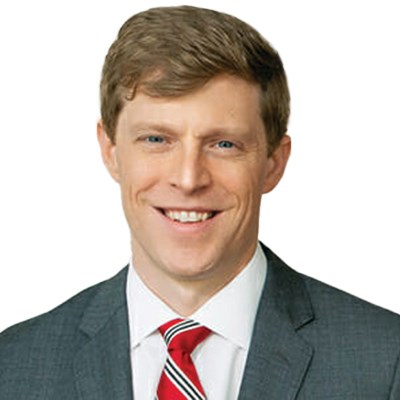 Brad Hart
Member
Bass, Berry & Sims PLC
---
Brad Hart advises companies on a broad range of transactional, corporate governance and securities law matters, including mergers and acquisitions, securities offerings and day-to-day SEC reporting and disclosure compliance. Brad has advised on many multi-billion dollar merger & acquisition transactions and public and private securities offerings worth over $3.5 billion, and has been an integral part of multiple transactions that were recognized by M&A Advisor as "Deals of the Year" in various categories.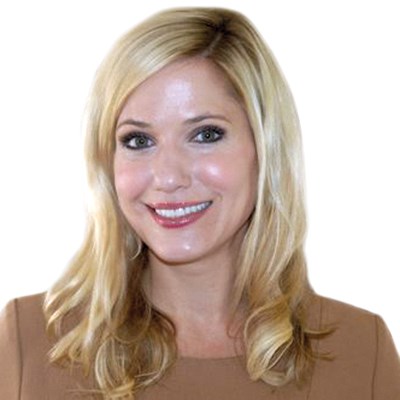 ---
Halle launched foh&boh in November 2019 to streamline hiring in the hospitality industry and provide optimal support for restaurants and candidates. She secured financing at the height of the pandemic, despite the instability of both the industry and labor market, and in only eight months, has grown revenues for the hospitality SaaS platform from $0 to $1MM in ARR. Today, foh&boh has secured partnerships with leading brands and businesses that include Snackpass, Slice and Marriott. Hayes previously spent nearly 15 years overseeing business development for major manufacturing, medical device, and healthcare service companies. In 2016, she co-founded Versher to connect Nashville businesses with top-tier, female talent. Through her work with the staffing venture, she witnessed the persistent hiring challenges within the hospitality industry, which initiated the idea for foh&boh. Hayes is a sixth generation Nashvillian and a graduate of Southern Methodist University.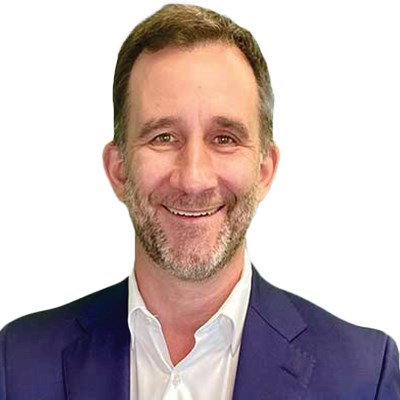 Jacob Herschend
Principal
Brightstar Capital Partners
---
Jacob Herschend is a Principal at Brightstar. Jacob leads Brightstar's Business Development across the Midwest. He is a third-generation owner and steward of a family-owned business, Herschend Family Entertainment. 
Prior to joining Brightstar, Jacob was a Vice President at Marsh & McLennan Agency, working in Business Insurance and specializing in strategically owned and family-operated businesses serving as the Director of the Multi-Generational Family-Owned Businesses Strategies Vertical. Previously, Jacob owned and operated three restaurants in the St. Louis area. Additionally, Jacob has worked for three United States Senators and a U.S. Attorney General.
Jacob received his M.B.A. focused on Families in Business from Kennesaw State University. He received his B.A. from Gordon College. Jacob serves on the boards of The Foundation for Barnes-Jewish Hospital and Forest Park Forever.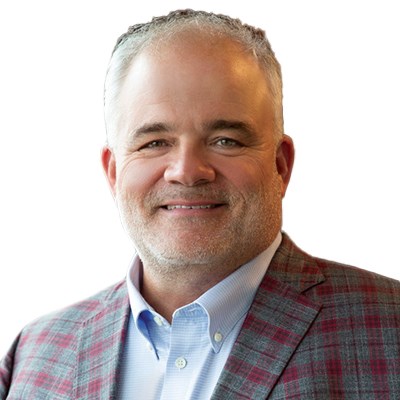 Bob Higgins
President & CEO
Barge Design Solutions
---
Bob Higgins has been with the firm since 1996 when he started as an intern following graduation from the School of Engineering at Vanderbilt University. Since becoming President and CEO in 2009, Higgins has directed the development and implementation of key technical, project management, and leadership programs. He is an active member of the community, serving on the boards for the Nashville Downtown Partnership and Saint Thomas Health Foundation Board, and Chairing the Nashville Area Chamber of Commerce.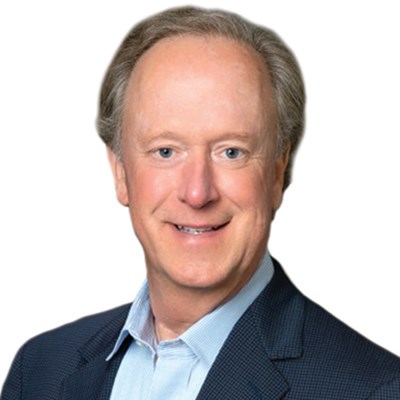 William Horne
Executive in Residence
Sopris Capital
---
Bill Horne has more than 20 years of C-Suite experience across many companies, and industries focusing on fintech, transaction processing, SaaS, and software development and services.  Bill has been associated with Sopris Capital since 2004 and currently is an Executive in Residence.  Bill serves as a director on multiple boards.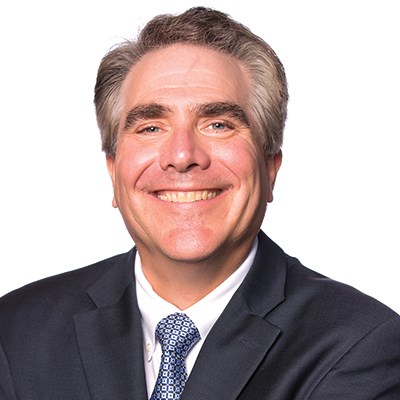 Eric Johnson
Dean
Vanderbilt University - Owen School of Management
---
M. Eric Johnson is the Dean of Vanderbilt University's Owen Graduate School of Management and the Bruce D. Henderson Professor of Strategy. He also anchors a video series on business and blogs on leadership. Previously he served as Associate Dean for the MBA program at Dartmouth College's Tuck School of Business, where he was also Faculty Director of the Center for Digital Strategies. He holds a B.S. in Economics, B.S. in Engineering, M.S. in Engineering from Penn State University, and a Ph.D. in Engineering from Stanford University.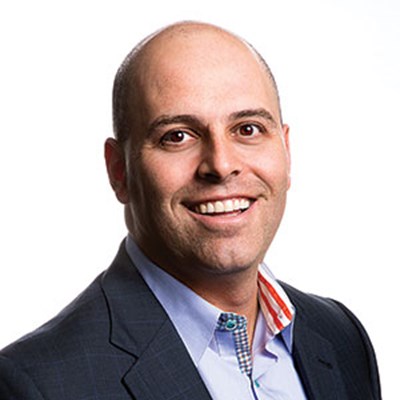 Lee M. Koury
Managing Partner
Smart Business Network Inc.
---
Lee is managing partner of Smart Business Network Inc., a national events, media and marketing company founded in 1989, primarily responsible for expanding the company's Aspire deal-making conference throughout the U.S. He plays a key role in establishing corporate policies and developing long-term strategy and growth plans. Previously, he founded and chaired the Growth Group at national law firm Arter & Hadden LLP (now Tucker, Ellis & West), which focused on working with middle-market and high-growth technology companies.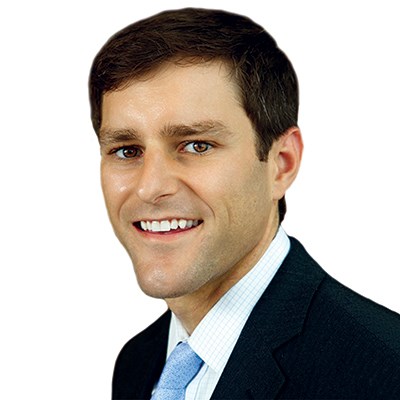 Mike Kuffner
Member
Bass, Berry & Sims PLC
---
Mike Kuffner joined Bass, Berry & Sims in September 2008 as an attorney in the Corporate and Securities Practice. Mike's practice includes general corporate and securities law, including mergers and acquisitions, debt and equity offerings, Securities and Exchange Commission regulatory matters, private equity and venture capital financings, corporate governance and general corporate counseling. He advises both private and publicly traded companies in a variety of industries.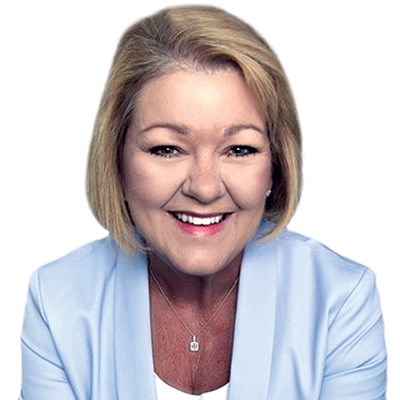 Wanda Lyle
Immediate Past Chair
Nashville Chamber of Commerce
---
Wanda Lyle is recently retired President of UBS Business Solutions US LLC, the corporate service company for UBS Americas Wealth Management, Investment Banking and Asset Management businesses. She also served as the Managing Director and the General Manager of the UBS Business Solutions Center in Nashville, Tennessee. She was responsible for overseeing the Service Company and Business Solution Center's operating model and associated service delivery. She led and managed oversight for functions including Information Technology, Operations, Human Resources, Finance, Legal and Risk.
Wanda joined UBS in 2010 as the Head of Employee Compliance for the Americas overseeing Employee Conduct, Registration and Licensing, and Compliance Training and Education for the entire region. In 2011, she assumed responsibility for Global Employee Compliance and was ultimately named Co-Head of Americas Compliance prior to assuming leadership of the firm's Nashville operations in 2014. She began her career at Merrill Lynch where she spent 29 years in a range of positions in the Wealth Management Americas division.
Wanda is an active leader in the greater Nashville community with a particular focus on supporting public education and the city's economic competitiveness.  She serves on the Nashville Area Chamber of Commerce board and the executive committee as the immediate past chair. She is also a board member for the Tennessee Business Leaders Council and co-chair of the Policy Committee.
She is past board chair of Nashville Public Education Foundation and Greater Nashville YWCA and. Her board service includes NashvilleHealth, St. Thomas Health, Frist Art Museum and the Tennessee College Access and Success Network. Wanda is a member of the International Women's Forum -Tennessee, Downtown Nashville Rotary, the 2017-2018 Leadership Nashville Class and served as program co-chair for the 2018-2019 Leadership Nashville class.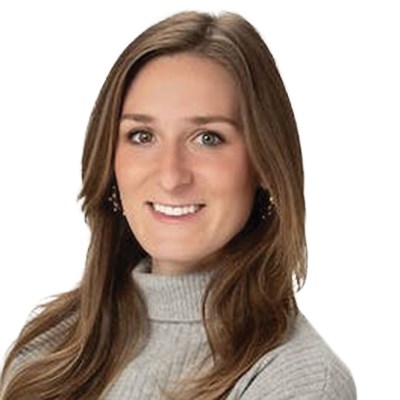 Eller Mallchok
Partner
SeedtoB
---
Eller is an accomplished healthcare venture investor with over seven years of experience managing early-stage venture funds. Prior to joining SeedToB, Eller served as the Managing Director of Jumpstart Foundry. Over the years, she has invested in hundreds of healthcare startups and actively advises founders in the areas business operations, fundraising, go-to-market strategy, and team development. Eller is based in Nashville, Tennessee and is well immersed in Nashville's healthcare startup and investment communities.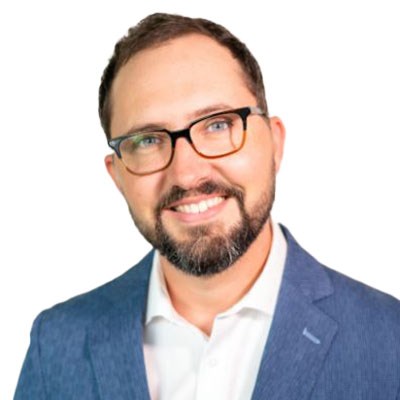 Chad Marcum
Founder & CEO
VideoBomb
---
High energy entrepreneur and executive with over 10 years' experience and professional success in software product design and development; architecture and construction; brand building and project management; entrepreneurial mentoring; public speaking; marketing and sales; team building and administrative management skills; and enterprise growth.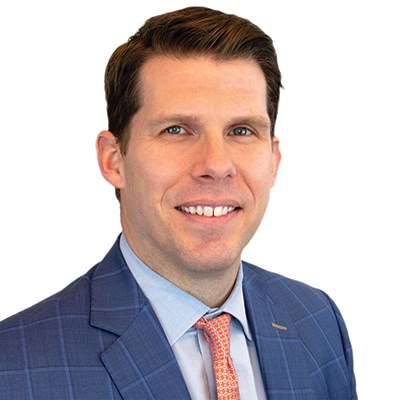 John Markham
SVP & Financial Advisor
Pinnacle Financial Partners
---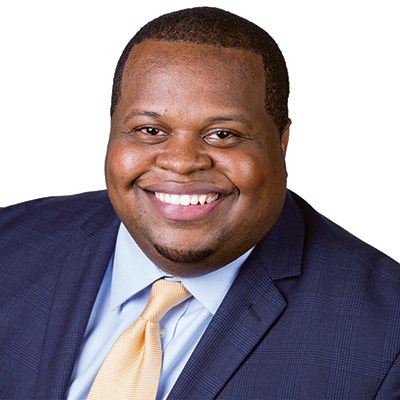 Rod McDaniel
CEO
S3 Recycling Solutions
---
Rod McDaniel is the Chief Executive Officer of S3 Recycling Solutions, one of the fastest‐growing private companies in America. Since 2016, S3 has seen exponential growth with revenues increasing by more than 1,900 %.
A native of Nashville, Rod comes from humble beginnings and was raised by a single mother in public housing. Rod serves on the Board of Directors of the Tennessee Environmental Council and Nashville Technology Council. Rod was named one of Nashville Business Journal's "40 Under 40" and a finalist of the Nashville Chamber of Commerce Emerging Leader Award. He was named one of NBJ's 2021 & 2022 Most Admired CEOs in Middle Tennessee and also NBJ's 2022 Power 100: Connectors.
Rod is married to his High School sweetheart, Antonia McDaniel. They are proud parents of Roderick "RJ" Jr., Nathan and Gabrielle.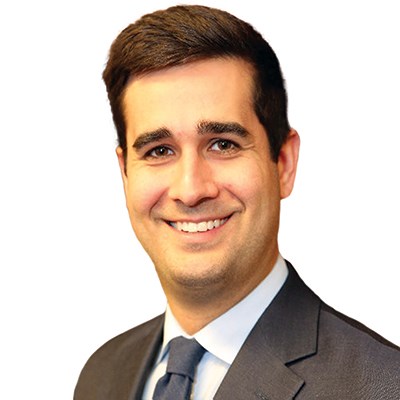 Anderson McLaughlin
Commercial Insurance Advisor
HUB International
---
Born and raised in Nashville, TN, Andy has been in the insurance industry since 2017 and is responsible for Property & Casualty Due Diligence and Advisory Work. His experience includes helping businesses identify and mitigate specific exposures, improve existing policies and procedures, and work to reduce their total cost of risk. Clients and areas of expertise include businesses in Private Equity, Healthcare, Real Estate, and Manufacturing. Additionally, Andy specializes in supporting his clients by leveraging HUB's Group Benefits Department and Private Client Unit. He holds a degree in Risk & Management and Insurance from the University of Georgia and is both a Commercial Lines Coverage Specialist (CLCS) and a Certified Insurance Counselor (CIC).
Andy attended the University of Georgia and received a bachelor's degree in Business Administration with a major in Risk Management & Insurance. He was a member of the UGA Insurance Society, as well as the UGA Professional Entertainment & Sports Association. Currently, he is involved with the Montgomery Bell Academy Young Alumni Board as well as the Nashville Downtown Partnership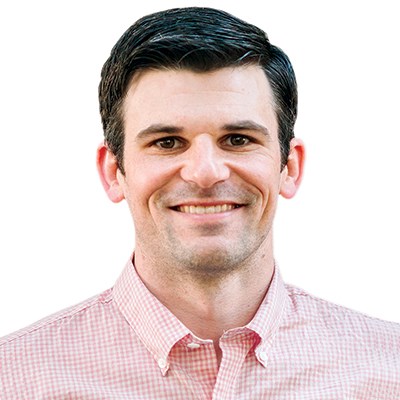 Chris Mioton
Partner
Shore Capital
---
Chris is a Partner at Shore Capital, a microcap private equity firm focused on partnering with companies that have between $1-10 million of EBITDA. Chris' responsibilities include sourcing, evaluating and enabling the growth of Shore healthcare investments. Chris is on the Board of Directors of Assembly, SENTA, PartnerCare, Great Lakes Dental, Southern Orthodontic, OMS360, Triumph Orthopedics and Empower Aesthetics and formerly EyeSouth.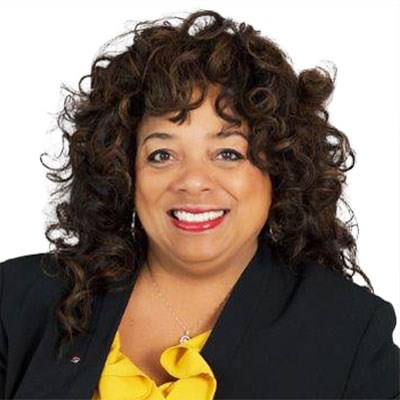 Rita Mitchell
President & CEO
Rita P. Mitchell LLC
---
Rita P. Mitchell is President & CEO of Rita P. Mitchell, LLC.  Rita launched the company in 2018 coinciding with her retirement, in order to empower individuals to find their purpose, reach professional and personal success, and ultimately live their best lives.
In a career spanning four decades, Rita P. Mitchell has a proven track record of achievement and success in the highly competitive financial services industry. Rita has 15 years of progressive leadership experience and retired in 2018 as Executive Vice President & Manager of Private Client Services for Middle TN at First Tennessee Bank (First Horizon currently $80 billion in assets). Rita managed Private Banking, Medical Private Banking and the Family Office Services for Middle TN.
In addition, Rita is a recipient of the Thurgood Marshall College Fund Award of Excellence, the U. S. Department of Commerce Regional Minority Service Firm of the Year (8 state region), Dr. R. H. Boyd Woman Business Owner of the Year, U.S. Small Business Woman Advocate of the Year, the 2014 YWCA Academy for Women of Achievement, and the 2018 recipient of the NashvilleBusiness.Net 100 Leading African Americans.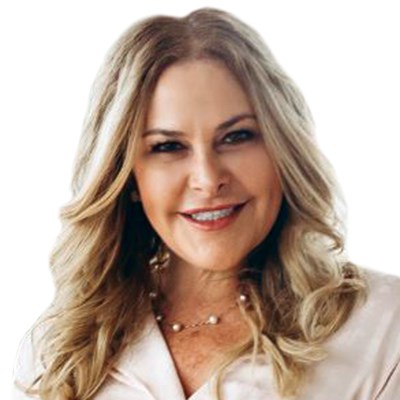 Marjorie Morrison
Co-Founder & CEO
Psych Hub
---
Marjorie Morrison is the president and CEO of Psych Hub, the premier online platform for impactful and engaging learning on mental health topics. A visionary and passionate pioneer in the mental health space, Morrison co-founded Psych Hub with Patrick J. Kennedy in 2018 with a focused goal to combat both quality and access issues in behavioral health. Psych Hub certifies behavioral health providers into specialties using evidence-based interventions, allowing for more precision therapy with companion treatment tools for their patients. The Mental Health Ally Platform provides a host of eLearning opportunities for the layperson to learn how to assist those in need. Psych Hub's public video library for people seeking to learn more about some of our Nation's most vexing mental health challenges have had over three million views on their YouTube channel.  Psych Hub is currently developing a registry of certified providers in specialty areas, making it easier to match those seeking treatment from a provider who has been trained to treat their diagnosis or symptoms. Psych Hub has over 700 partners that share their mental health resources touching every state in the US and every continent on the planet.
Prior to launching Psych Hub, Morrison was the founder and CEO of PsychArmor Institute, a 501(c)3 non-profit organization, committed to bridging the military-civilian divide by developing, promoting, and distributing free online courses spanning a wide range of topics important to those who serve military service members and their families.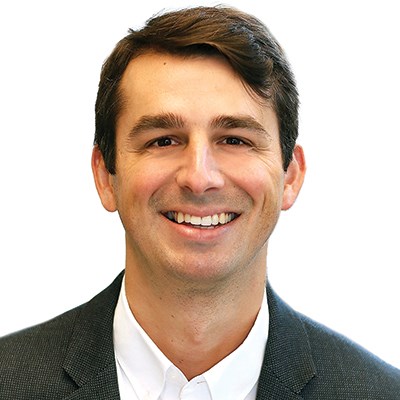 Carter Owen
Director of Business Development
Petra Capital Partners
---
Carter joined Petra in 2020 as Director of Business Development and focuses on growing the firm's pipeline of investment opportunities. He is responsible for developing and maintaining relationships with intermediaries, co-investing partners, business owners, and other sources of deal flow.
Prior to joining Petra, Carter was with Gemini Investors, a lower middle market private equity firm based in Wellesley, MA. Petra invests in growing lower middle market companies in the healthcare and business services industries.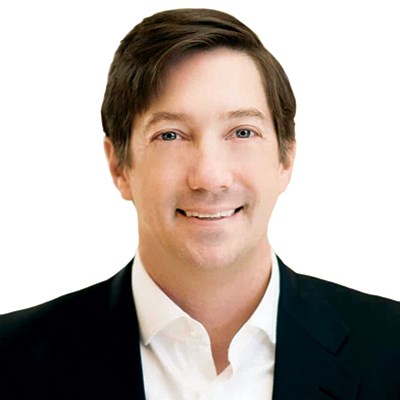 John Pontius
Director
Capital Alignment Partners
---
Mr. Pontius joined Capital Alignment Partners in 2019 and serves as a Director. Prior to joining the firm, Mr. Pontius served in various investment and leadership roles at New York area private equity firms, specifically Wexford Capital LP and Ruton Capital LLC. His most recent position prior to Capital Alignment Partners was the Interim CEO of Predator Drilling Inc., a Wexford portfolio company with operations in Texas and Alberta, Canada. Mr. Pontius began his career at Wexford in 2004 and focused on investment originations and active portfolio management with a concentration in industrial and energy service businesses. He graduated from the University of North Carolina and is an avid Tar Heel fan.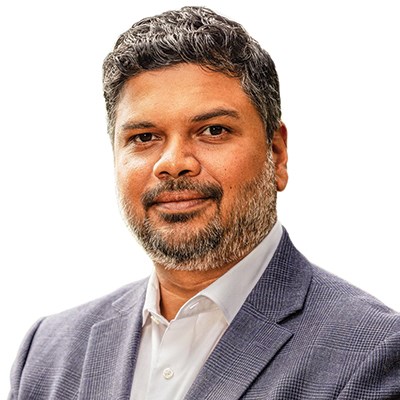 Darshan Prabhu
Partner
Whistler Capital
---
Darshan is a Partner at Whistler Capital Partners. Prior to the formation of Whistler Capital Partners, Darshan was a Managing Director of Starr Investment Holdings focused on both growth equity and buyout investments across healthcare.  Prior to Starr Investment Holdings, Darshan was an Executive Director within the Global Healthcare Group at UBS Securities LLC.
Darshan serves as a member of the WCP Investment Committee and the WCP Valuation Committee. Darshan serves as a Board Observer at Radiology Partners and has previously served as a Director of CHG Healthcare and ConvenientMD.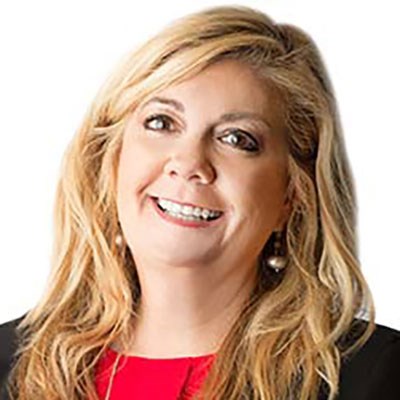 Suzanne Reed
Chief Marketing Officer
LBMC
---
Suzanne has more than 25 years of experience in the financial services, professional services, and payments industry.
Suzanne is a marketing strategist leader with a proven track record of enhancing brand equity, revenue and market share. She champions growth by using an integrated approach to marketing and sales that produces profitable results. An innovative entrepreneur, Suzanne has created new lines of business, new processes, groundbreaking policies and procedures for profit as well as not for profit organizations. Inquisitive from birth, she believes in challenging herself and those around her and continually striving to be better.
Suzanne's career started in financial services with a large regional bank in their management training program where she was exposed to the financial services world. Over her career, she has worked for many widely known firms both in Nashville and nationally such as AIG, Deutsche Bank, and Regions. She has been exposed to all sides of professional services through her career in managing client service teams, providing internal consulting and building teams to drive aggressive growth through mergers, acquisitions and organic client acquisition.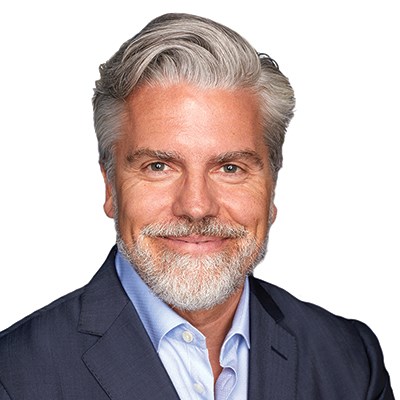 Martin Renkis
VP Technology Architecture
Johnson Controls
---
Experienced chief executive officer, technologist, and founder of two cloud startups, both taken to successful acquisition. Demonstrated leadership in cloud, IoT, network video, software, video analytics, M2M, RMR, and SaaS. Industry leading intellectual property innovator with more than 50 patents and 800 granted patent claims. Accomplished in investor relations, mergers and acquisitions, capital formation, board leadership, entrepreneurship, technology strategy, and strategic partnerships.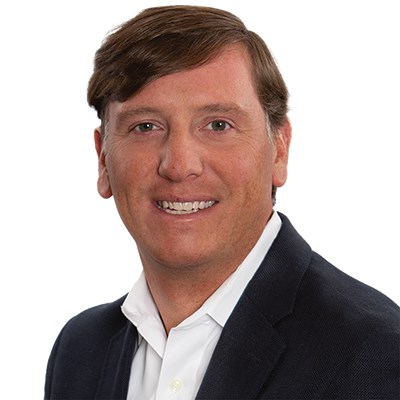 Wesley Roberts
Partner
LO3 Capital
---
Mr. Roberts is a Partner of LO3 Capital. Wesley has sourced, structured and/or managed more than 35 private debt investments in the lower and middle market over his 15+ year career. In addition to Wesley's experience as an investor, he has also served as an investment banker and CPA. Wesley has extensive experience in the M&A process with a focus on financial, operational and integration due diligence services and has served as an advisor to both large private equity and corporate buyers. Prior to LO3 Capital, Wesley served as a Managing Director at Butler Snow Advisory Services and prior to that as a Manager in the Transaction Services group at Ernst & Young. Wesley is a Certified Public Accountant (inactive) and earned degrees in Business Administration and Masters in Accounting from the University of Tennessee.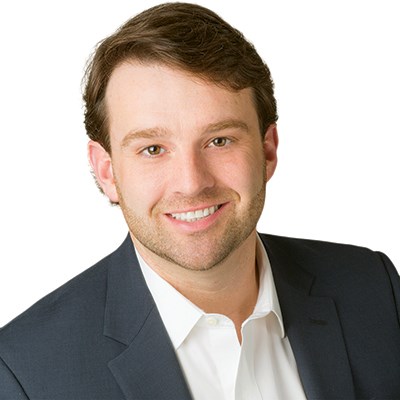 Christopher Scales
President
Specialty Dental Brands
---
Chris Scales is currently President at Specialty Dental Brand's (SDB), a position he assumed in February 2017 as part of the founding management team.
Prior to SDB, Chris worked with the Healthcare Transaction Advisory Group at Ernst Young. During this time, Chris led or participated in due diligence efforts relating to a multitude of buy-side and sell-side transactions in the health care industry, ranging in size from $5 million to $1 billion. Chris previously worked as the Director of Finance/ Controller at Parallon/HCA's Nashville Shared Service Center.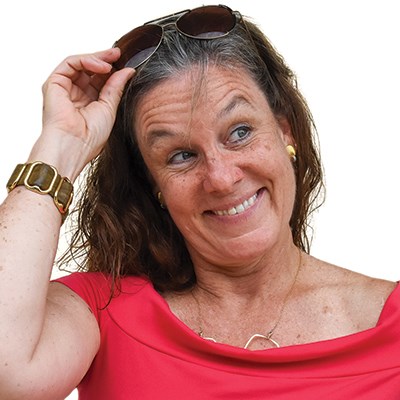 Becky Sharpe
CEO
International Scholarship and Tuition Services
---
Becky Sharpe's passion is to help people grow. Her educational background includes a Bachelor of Arts degree in German and French from Vanderbilt University and a master's degree in international marketing from Owen Graduate School of Management at Vanderbilt University. She is currently the CEO/Owner of three businesses, International Scholarship and Tuition Services, Collegiate Sports Data and WatchGameFilm where her focus is on effective leadership and innovation through the lens of continuous growth.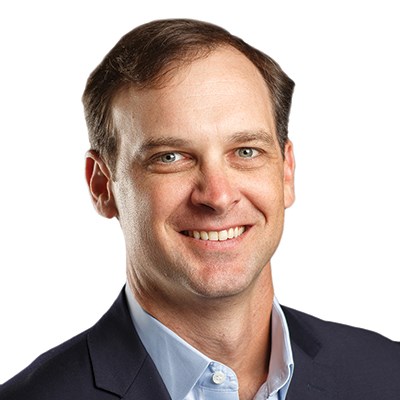 Lamar Stanley
Director
Lead Capital Partners
---
Lamar joined Lead Capital in 2022. Lead Capital Partners acquires majority ownership interests in healthcare companies with EBITDA of $1 to $5 million. They provide sellers up-front liquidity, an opportunity for continued ownership, and a unique partnership that creates an environment and platform where all constituents of a business are aligned for long-term success.
Previously, Mr. Stanley was with Gen Cap and Diversified Trust Company, a Nashville-based wealth management firm where Mr. Stanley worked in their private-equity strategy group. Prior to Diversified Trust Company, Mr. Stanley served as an Intelligence Officer in the United States Navy. He holds a B.A. degree from The University of the South, in Sewanee, TN and an M.B.A. from The University of Chicago.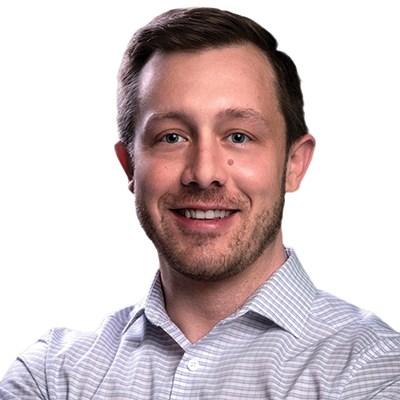 James Story
Co-Founder & CEO
Wellview
---
James is passionate about a proactive, patient-centered approach to managing population health. With an entrepreneurial spirit and nearly 15 years of experience in the employee benefits industry, he is committed to significantly altering the future cost of healthcare. James' leadership at Wellview is the culmination of his passion for helping patients better understand the clinical and financial value of preventive care and his track record of growing businesses successfully and strategically. In serving as CEO, James ensures execution of the company's vision to provide innovative well-being solutions in a convenient and consumer-friendly way. Whether it's our team or a client's entire member population, James seeks to inspire and impact those around him. With this goal in mind, he believes that we all desire to impact others' lives and to be a part of something bigger than ourselves.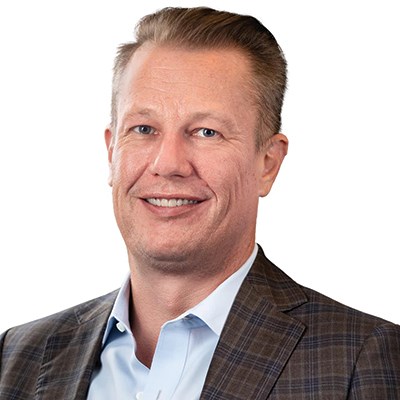 Greg Talcott
Director of Sales Strategy
Caliber Funds
---
Greg Talcott is the Director of Sales Strategy at Caliber Funds. He assists investors in building their wealth and diversifying their income through private equity real estate investments.
Greg came to Caliber after a two-year stint with Scottsdale-based competitor Virtua Partners, where last year he raised more than $100 million in capital investment from high-net-worth individuals, registered investment advisors and institutional entities. He delivers a high level of trust among customers, past and present, with his background in managing assets and serving as a fiduciary for select private wealth investors at Scottrade-TD Ameritrade, Basilica Wealth Management and Charles Schwab in Arizona, the Pacific Northwest and other key markets for more than 15 years.
During his time at Schwab, he led a team that managed more than $2.5 billion in assets that provided portfolio management and financial planning designed for a particular investor suitability.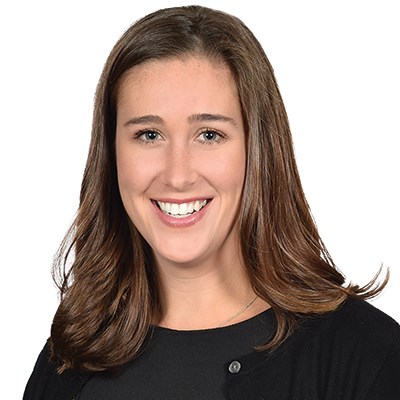 Ryan Wood
Market Executive
UBS
---
Ryan serves as the Market Executive for UBS in the South Central market, responsible for leading the UBS businesses in Tennessee, Kentucky, Louisiana, Arkansas, Alabama and Mississippi. In this role, she works closely with Financial Advisors and Support Staff to deliver wealth management solutions to clients as well as build UBS's brand in the local marketplaces. Prior to leading the South Central Market, Ryan led the UBS office in Greenville, SC and held a variety of roles for UBS in the greater New York City area. She joined UBS in 2009 as part of their Graduate Talent Program and currently serves on the firm's Leadership Advisory Council.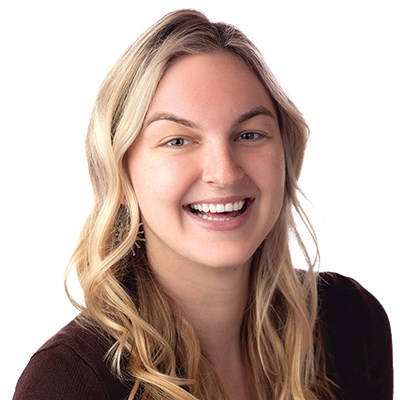 Haley Zapolski
Managing Director
Jumpstart Foundry
---
Haley "Zap" Zapolski is the Managing Director of Jumpstart Foundry. In her role, she primarily focuses on fundraising and working with investors in their preseed healthcare fund. She co-hosts the podcast "The Cap Table," which unpacks the world of investing by interviewing fund managers from a wide range of industries and creating content about finance in a fun, content-driven format. Finally, she teaches workshops about raising capital and investing into alternatives.