Committee
Chairman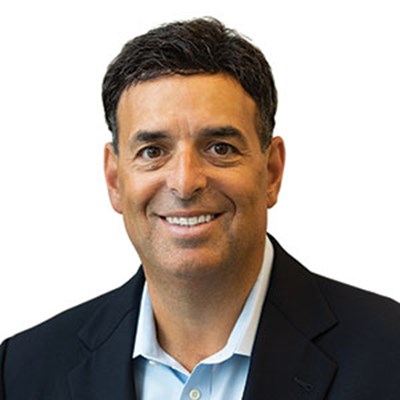 Fred Koury
President & CEO
Smart Business Network
---
Fred co-founded Smart Business Network in 1989 with a single publication in Cleveland, Ohio. In the years since, he has built the company into a leading multimedia and content marketing business providing print and digital marketing services to a national client base.
---
Host Committee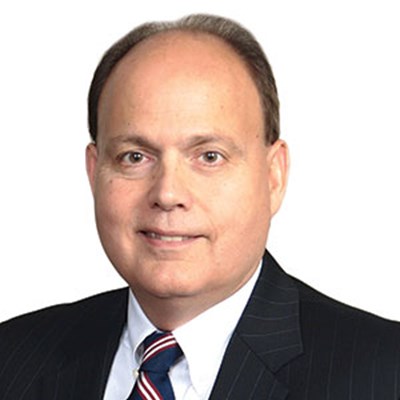 Jim Altman
Middle Market Banking Regional Executive- PA and WVA
Huntington
---
As a high-energy and tenured business leader, Jim is a proven banking and financial services professional known for providing innovative and effective ideas to help companies grow, increase profitability, manage more efficiently and exceed client business objectives. He works collaboratively with all of his business partners to tailor impactful solutions to each of his clients. Jim is known for his challenger-based ideas that encourage clients to consider changing the status quo by providing options and continuous improvement strategies. Jim has over 35 years of banking experience.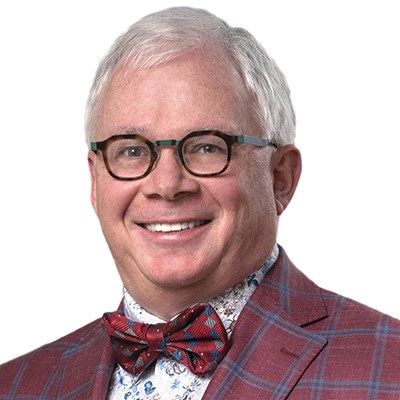 Tom Bakaitus
Partner
Louis Plung & Company
---
Tax Partner with Louis Plung & Company. Have 35 years experience primarily in tax. Focus area is transaction analysis. Undergraduate California University of PA. Masters in Tax from Duquesne University. Prior to Louis Plung I was regional managing partner and firmwide Director of Tax with a regional firm.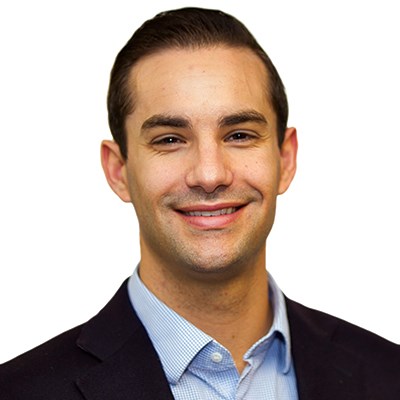 Brian Baum
Managing Director
Interchange Capital Partners
---
Brian is the Managing Director of Interchange Capital Partners. In this role he oversees strategic initiatives of the company with a specific focus on the Family Business and Entrepreneur client segment. His focus is on helping owners think through, build and execute on a value acceleration and transition strategy for the shareholders. He believes that at its core exit planning combines the plan, concept, effort and process into a clear, simple strategy to build a business that is transferable through strong human, structural, customer, and social capital. The future of each owner, their family, and their business are addressed by exit planning through creating value today.
Brian is also the President of the Pittsburgh Exit Planning Chapter, which he helped found in 2019. The chapters mission is to give business owners a forum to get educated on true exit planning – how to build a valuable and transferable business through a proven process. He graduated from Penn State with a Bachelors in Psychology and a minor in Business. He is a Certified Exit Planning Advisor and a CFP.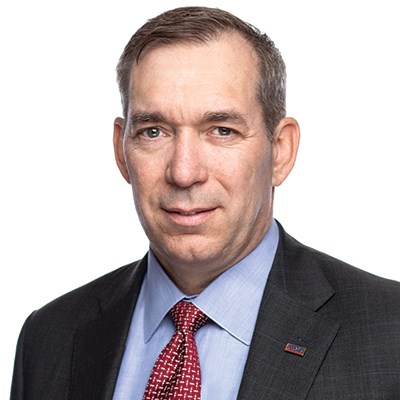 Robert Berdanier
Managing Director, Business Restructuring Services
BDO Consulting Group, LLC
---
Robert is a Managing Director in BDO's Business Restructuring & Turnaround Services practice. His focus is on middle-market companies, both distressed and healthy, seeking financial financial and operational improvement through interim financial leadership and re-organization. Robert is a seasoned restructuring professional, with significant experience in the manufacturing, distributing, hotels/ hospitality and entertainment industries.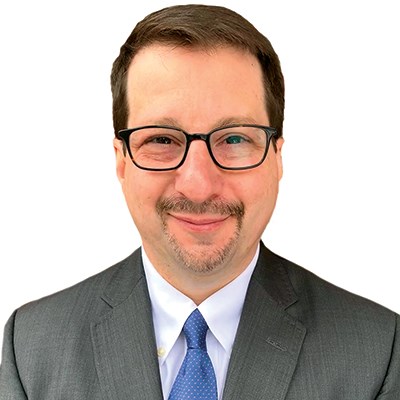 Craig Blank
Director of Investments
Woodland Management
---
Craig plays a key role in Woodland's co-investment and fund investment efforts. He contributes a strong combination of operating experience, public market investing, mutual funds, hedge funds, private equity, venture capital, and real estate. Craig received a BSBA from Washington University in St. Louis and MBA from the Katz School of the University of Pittsburgh.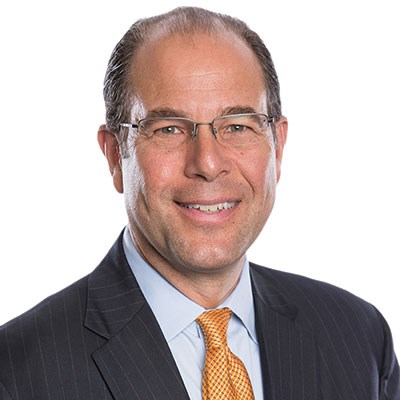 Michael Blehar
Founding Partner, Chief Growth Officer, & Financial Advisor
Fort Pitt Capital Group
---
Michael Blehar is a Financial Advisor, Founding Partner & Chief Growth Officer at Fort Pitt Capital Group. As the Chief Growth Officer at the firm, Mike oversees the strategic plans for Fort Pitt Capital's future expansion. He also provides guidance and mentorship to other advisors at the firm, coaching them on how to provide the best possible outcomes for our clients and clearly communicate our ideas to achieve financial success.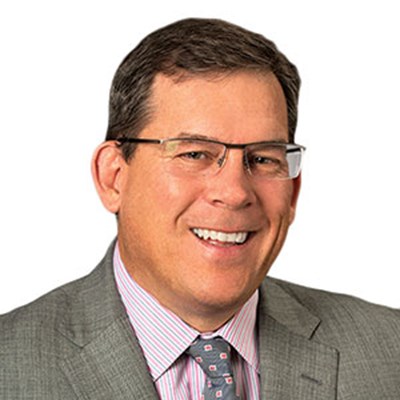 Christopher Brodman
President & CEO
Metz Lewis Brodman Must O'Keefe LLC
---
Chris is the president of the firm and a member of the firm's executive committee. His practice focuses on general corporate matters and business transactions for funds and privately held middle-market companies. Chris serves as outside general counsel for many clients. His transactional practice includes M&A, early stage investments, corporate finance and commercial transactions. Chris has led in excess of 100 M&A transactions during his career. Chris has been a member of the board of directors of many privately held companies throughout his career and he has invested in early-stage and mature businesses.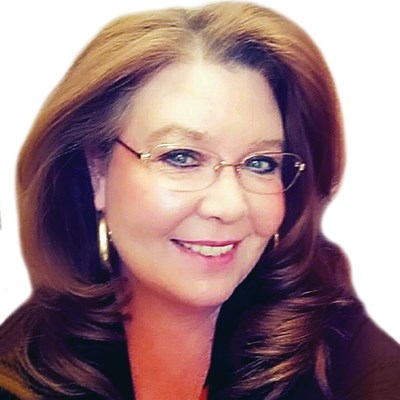 Teena Brown
Business Performance Advisor
Insperity
---
HELPING BUSINESSES TAKE CARE OF THEIR MOST IMPORTANT ASSET, THIER PEOPLE
Teena supplies businesses with a ready-to-use HR infrastructure that helps manage costs, minimize risk, and reduce administrative burden, resulting in more efficiency and profitability. As a Business Performance Advisor at Insperity, Teena offers full-service HR solutions that deliver, such as Recruiting, Insurance and Benefit Services, Payroll & Human Capital Management Suite. Performance Management Solutions, and Retirement 401(K). What makes Insperity different is the breadth of services, the depth of services and the level of care that each client receives...and of course, the people at Insperity who dedicate themselves to helping take care of each client's employees and their families.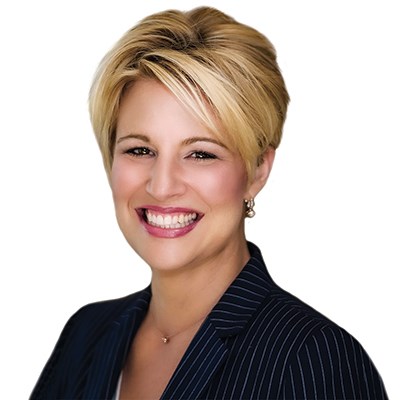 Sara Clevenger
Principal
Blue River
---
Sara, Principal, provides strategic direction and oversight for the firm's Acquisition Support Investment Banking Group. She also leads Blue River's Pittsburgh office. Ms. Clevenger brings over 15 years of experience in Corporate Development, Mergers & Acquisitions, Commercial Real Estate Development, Portfolio and Transaction Management.
Since joining Blue River in 2012, Ms. Clevenger has managed successful platform and add-on acquisition strategies for Blue River's acquisitive clients in a range of industries, across the US and into Canada. She works closely with clients to develop overall strategic direction of the growth-through-acquisition objectives. She then leads the Blue River deal team in their execution of the acquisition support initiatives. Primary industries of focus include industrial manufacturing, commercial and industrial distribution, information technology/software, marketing and fulfillment, and healthcare.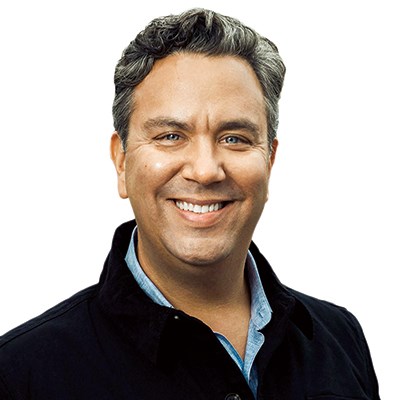 Patrick Colletti
Founder, Net Health
Author, Refounder
---
Serving as the President of Net Health for over two decades, Colletti and his partners took an organization on the brink of bankruptcy and transformed it, turning it into a thriving healthcare business serving millions of people each year. Net Health solutions are used in over 20,000 facilities, including 98% of the country's largest healthcare systems. What's more, their award-winning culture has made them a mainstay on lists ranking the best place to work.
An experienced board director and advisor for angel, VC, and PE-backed organizations, Colletti is a frequent speaker, selective consultant, and redemptive investor. He is also author of the book Refounder: How Transformational Leaders Take What's Broken and Make it Better.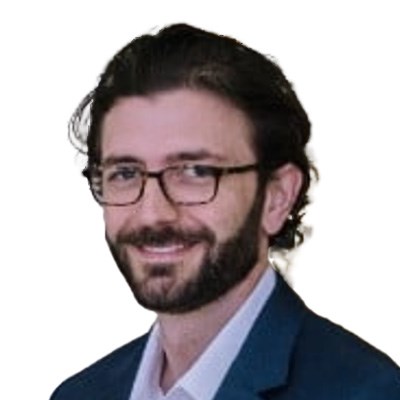 Nick Conti
Senior Associate
Three Rivers Capital
---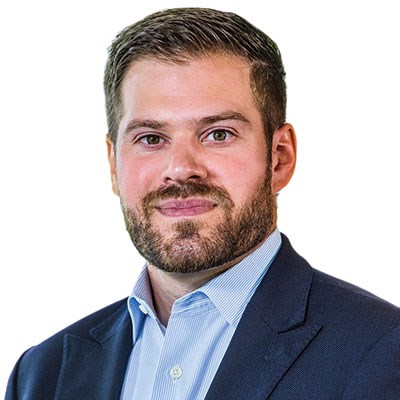 Brian Dandrea
Partner, Business Development
Continuim Equity Partners
---
Brian is a co-founder and Partner at Continuim Equity Partners, a Private Equity firm in Pittsburgh, PA. Brian leads Continuim's relationship-based approach to identifying and acquiring successful, family-owned industrial businesses within the region. Brian previously led the business development effort for PNC Mezzanine Capital and served as a Commercial Lender for PNC Bank.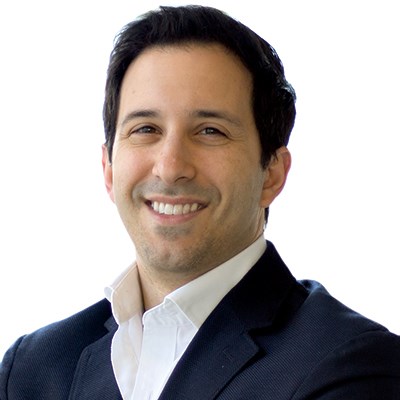 Jonathan Dane
Founder & CIO
Defiant Capital Group
---
Jonathan founded Defiant Capital Group and is the Chief Investment Officer. He has over a decade of financial markets experience and leads the firm's investment process across all asset classes, including portfolio construction, manager due diligence, and deployment of client capital. He previously served as the Director of Portfolio Strategy & Research for a $900mn multi-family office, and prior worked in Investment Banking in New York City at Goldman Sachs and Jefferies.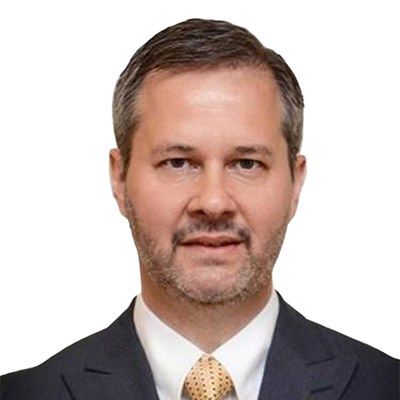 Jeff Deane
Partner
FORVIS, LLP
---
Jeff Deane is an audit partner at FORVIS. He is a member of firm's National Commercial Services Group. He has more than 30 years of experience in providing assurance and consulting services in various industries. In addition to domestic companies, he also serves both inbound and outbound international companies, with specific areas of emphasis being Europe and Asia.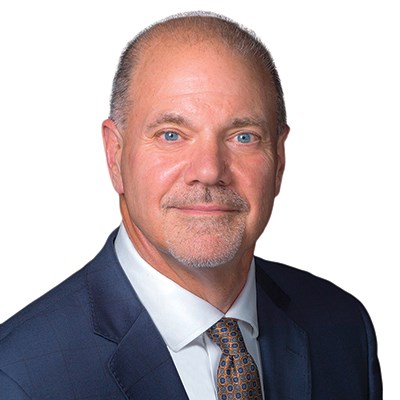 Ron Donatelli
Pittsburgh Regional President
First National Bank
---
Ronald is President of the Pittsburgh Region of First National Bank. He is responsible for integrating FNB's successful cross-functional business model and for developing small business, middle market and corporate banking opportunities in the Company's headquarters market. Donatelli also oversees FNB's Asset-Based Lending group, which operates across the Company footprint.

Donatelli joined FNB in 2009 to lead its Asset-Based Lending division and has had oversight for various corporate banking groups within the organization, including Syndications and International Banking Services. He has more than 40 years of financial services experience, having held a range of leadership roles with asset-based lending groups at major banks in the Pittsburgh area.

A graduate of LaRoche College, Donatelli is active in the community as board chairman for Bridgeway Capital and chair of the Watson Institute/First National Bank Pro Am golf tournament committee.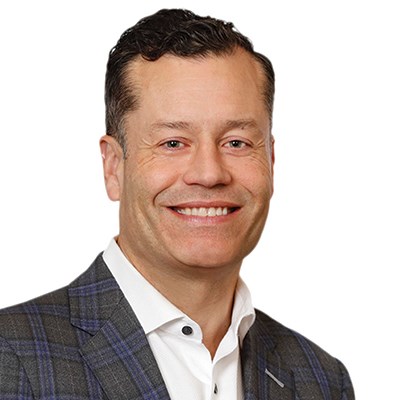 David Dunstan
Managing Director
Citizens Bank M&A Advisory
---
David co-founded Western Reserve Partners in 2004, which was acquired by Citizens in 2017, and has more than 25 years of experience advising middle market companies in mergers and acquisitions and capital raising across a wide range of industries. Prior to co-founding Western Reserve Partners, he was a Managing Director at KeyBanc Capital Markets and Manager of Consumer Investment Banking at McDonald Investments. David started his career at Ernst & Young, where he provided financial consulting and audit services to middle market companies.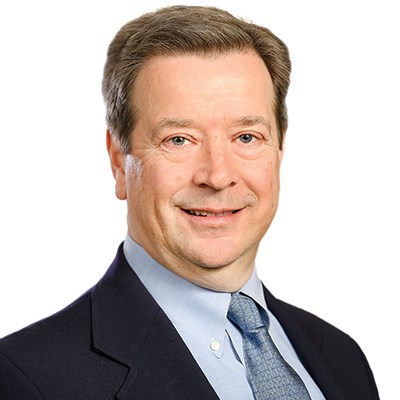 John Erkert
CFO
IPEG Industrial Group | Piovan North America LLC
---
John Erkert is responsible for IPEG's global shared service finance function, including financial planning and analysis, accounting and reporting, tax, treasury, and risk management. He also has accountability for brand finance along with the group's brand presidents for Conair, Thermal Care, Pelletron, and Republic Machine.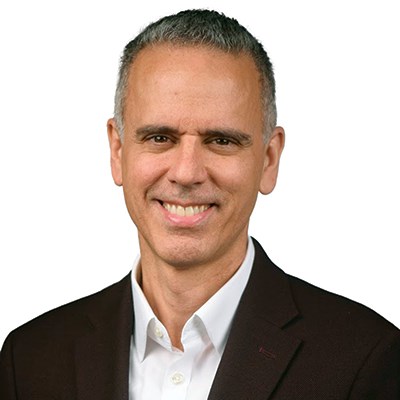 Greg Farrell
Partner
Herbein + Company, Inc.
---
Gregory Farrell, CPA/ABV, CVA joined Herbein + Company, Inc. in 2002 as a Senior Manager and was named Partner in 2008.
His experience includes individual and entity level tax planning and compliance services and client representation before federal, state and local taxing authorities. Greg provides these services to clients working in various industries.
Greg serves as Partner-in-Charge of Herbein's Western Pennsylvania Business Valuation Practice, specializing in business valuation of closely held entities and litigation support engagements. He has performed valuations for various purposes, including acquisitions, buy/sell agreements, divorce proceedings, estate/gift tax planning and compliance and ESOPs.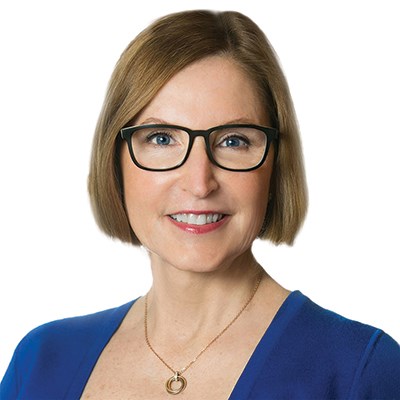 Deborah Fell
Managing Partner
Chief Outsiders
---
Deborah Fell is an experienced growth executive spanning Fortune 500 companies to the mid-market. As Managing Partner and Executive Leadership team member for Chief Outsiders, the nation's leading fractional executives firm, she impacts the growth of both large and mid-size companies, to include Marriott International, by bringing sales & marketing resources, strategies, process and implementation to drive enterprise value creation.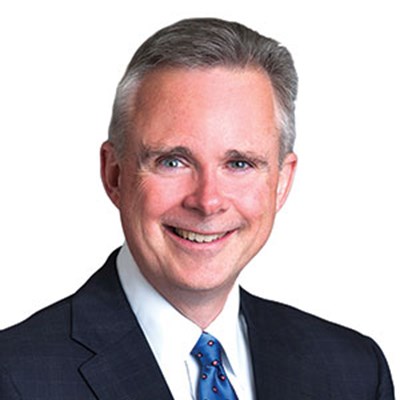 Jeff Ford
Partner - A&A Services Group
Grossman Yanak & Ford LLP
---
Jeff has focused his career on providing accounting, auditing and consulting services to privately held companies and not-for-profit organizations. His experience includes furnishing compliance services such as audits; providing due diligence and investigation services related to business acquisitions; performing fraud investigations; developing and compiling projected and forecasted financial statements; and evaluating, selecting and implementing information systems for companies.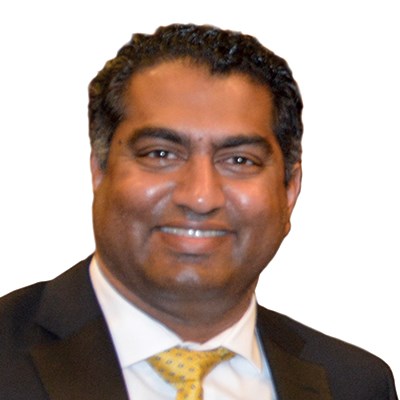 Sreekar Gadde
Executive Director
BTVC
---
BTVC is an active investor in early-stage, high-growth companies in the Pittsburgh region and around the country. We invest in companies where we can provide both capital and expertise to help accelerate their growth. As the Executive Director for BTVC, Sree focuses on identifying and evaluating investment opportunities, working with other investors as well as other parts of the entrepreneurship ecosystem. Specifically, we focus on leveraging our groups unique skills and experience, specifically in sales, marketing, and operations, to help companies to avoid or overcome early obstacles. Sree leverages his experience and training as an engineer and IP attorney to help portfolio companies develop and implement an IP strategy. For high-growth companies, he helps them focus the allocation of resources (both capital and time) on assets that will drive business value.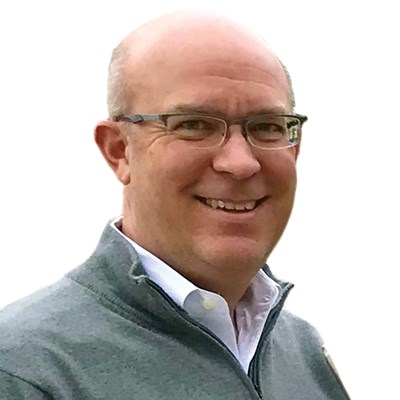 Brooks Gronlund
Vice President
Murphy McCormack Capital Advisors
---
Brooks Gronlund is Vice President at Murphy McCormack Capital Advisors, a middle market M&A Advisory firm located in Lewisburg, PA. Brooks leads the firm's current expansion into the Western PA market. He previously spent 23 years in leadership positions with Fortune 500 firms, as well as 10 years as President/COO for his $130 million family business.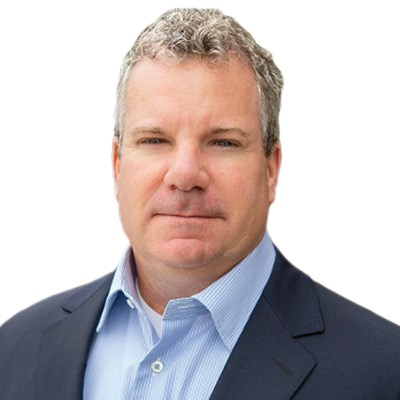 Stephen Gurgovits
Managing Partner
Tecum Capital
---
Stephen J. Gurgovits, Jr. is the Managing Partner and co-founder of Tecum Capital, a $500+ million private investment firm based in Pittsburgh, PA, which oversees pools of committed capital focused on mezzanine debt, subordinated notes, and private equity, along with a separate strategy via a multi-family office platform for control equity investments. In his current role, Mr. Gurgovits, Jr. is responsible for providing strategic, operational and investment management leadership to the funds, including its overall planning, fund raising, growth and execution of strategy. Mr. Gurgovits, Jr. previously served on the board of directors of Auburn Gear, Uncle Charley's Sausage, Oberg Industries, Gibraltar Cable Barriers, Western Allegheny Capital and is currently on the board of directors for Primetac and the Pittsburgh Chapter of the Association of Corporate Growth (ACG).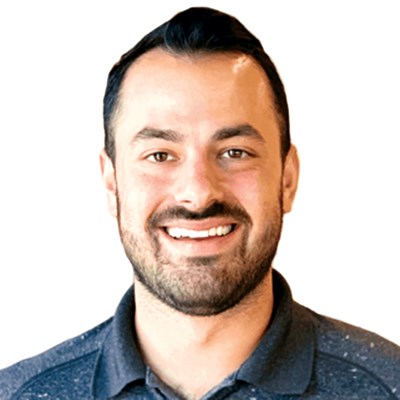 Jon Halpern
Co-Founder & President
Pineapple Payments
---
As co-founder and President of Pineapple Payments, Jon leads the execution of strategic and operational initiatives. Pineapple Payments is a payments technology company that provides business owners with value added tools to seamlessly accept credit card and ACH payments. Prior to Pineapple, Jon co-founded AthleteTrax in 2012 to provide software to sports leagues/facilities to accept payments and manage their businesses. After raising capital and driving the vision, Jon grew AthleteTrax's customer base nationally and ultimately to its acquisition by Pineapple Payments in 2018. Jon's passion for entrepreneurship has driven him to spend his free time helping non-profits accelerate and reach sustainability. Jon serves as partner and board member of Social Venture Partners (SVP), a growing network of individuals that link passion and purpose to share skills, time, and resources in support of innovative nonprofits in the Pittsburgh region.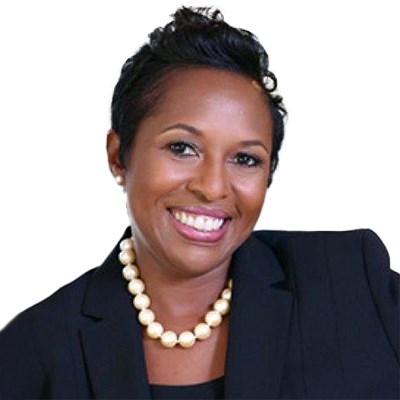 Lisa Haley Huff
Managing Director, WPA Market Executive
JPMorgan Chase & Co.
---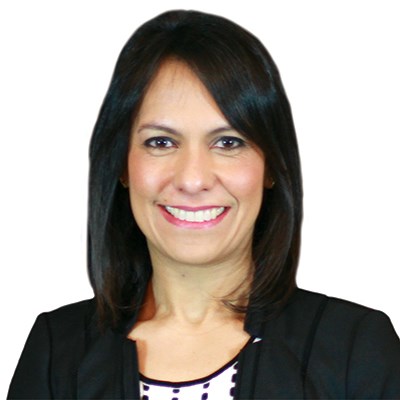 Gabriela Isturiz
General Partner
The Fund XX
---
Gabriela (Gaby) is a serial entrepreneur, innovator, experienced CEO, and founder of two high-growth successful SaaS (Software-as-a-Service) technology companies that were ultimately sold to Fortune 500 companies. Gaby possesses a unique combination of passion, curiosity, and discipline, making her one of the few women in STEM who has led bootstrapped companies to successful exits. A native of Caracas, Venezuela, Gaby earned her MS in Information Sciences from the University of Pittsburgh and her BS in Computer Systems Engineering from the Universidad Metropolitana in Caracas.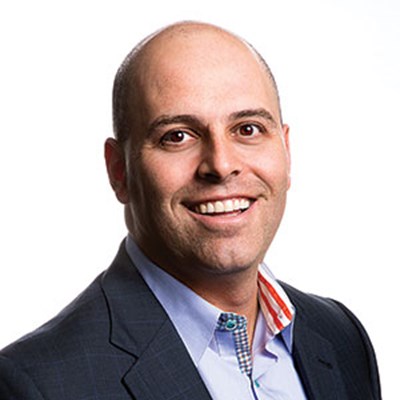 Lee M. Koury
Managing Partner
Smart Business Network Inc.
---
Lee is managing partner of Smart Business Network Inc., a national events, media and marketing company founded in 1989, primarily responsible for expanding the company's Aspire deal-making conference throughout the U.S. He plays a key role in establishing corporate policies and developing long-term strategy and growth plans. Previously, he founded and chaired the Growth Group at national law firm Arter & Hadden LLP (now Tucker, Ellis & West), which focused on working with middle-market and high-growth technology companies.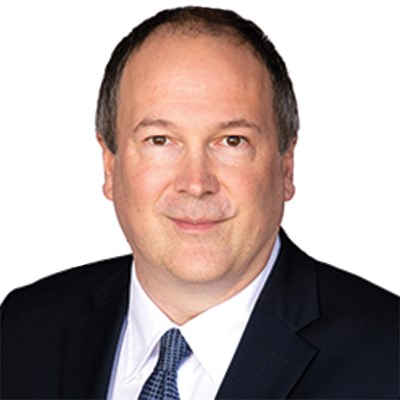 Toby Kreidler
Director, Head of Pittsburgh Office
Stellex Capital Management LLC
---
Toby heads the Pittsburgh office. Prior to joining Stellex in 2021, Mr. Kreidler was a Principal at Calibre Group LLC, a merchant bank which provides advice and capital to manufacturing companies. Before Calibre, Mr. Kreidler was a Managing Director in the Industrial Investment Banking Group of Seaport Global. Mr. Kreidler also served as a financial advisor and negotiator at the United Steelworkers Union.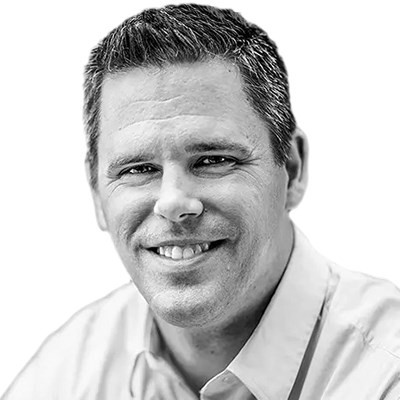 Michael Krol
Partner & Head of Wealth Advisory
Waldron Private Wealth
---
Michael heads Waldron's Wealth Advisory Team, focusing on the personnel and client offering that has helped Waldron earn national recognition and accolades, including ranking #42 on Forbes list of "Top Wealth Advisors" in 2018 and the PAM Award for "Best Private Wealth Manager–Client Service–Under $5 billion" in 2016. He has been a driving force for the firm's growth while maintaining focus on his goal of 100% client retention.
Michael has spoken at wealth management conferences and on university campuses, and is a frequent contributor to industry publications, including The Wall Street Journal, Worth Magazine, The Journal of Financial Planning® and Wealth Manager Magazine. With a background in public accounting at Ernst and Young, Michael is a licensed Continuing Education Provider for Certified Public Accountants.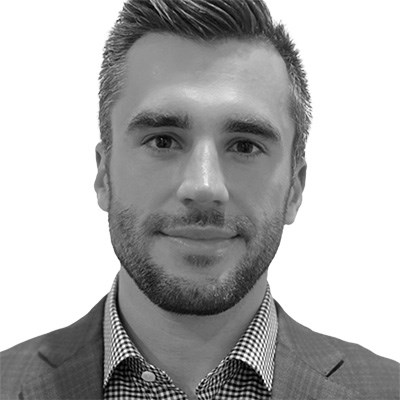 Matt Linaburg
Partner
Green Swan Partners
---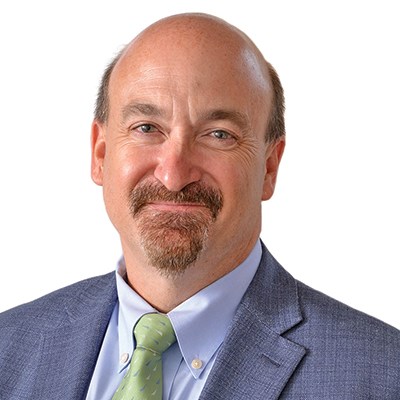 Michael Matesic
President & CEO
Idea Foundry, Inc.
---
Michael M. Matesic, President & CEO of Idea Foundry, Inc., is a seasoned business executive experienced in working with businesses at a variety of stages. Over the last 17 years at Idea Foundry he has invested in and participated in the development of over 200 innovation based start-ups, creating jobs in the region. Previously, Mr. Matesic was Chief Executive Officer for two start-up companies and Chief Financial Officer for MetalSite, Inc., participating in the rapid growth of the company and public registration process. While at MetalSite, Mr. Matesic led the startup of the company's subsidiary, ScrapSite.Before that he served as Senior Vice President and Chief Financial Officer for Anker Coal Group and its subsidiaries where he was responsible for Human Resources, Information Technology, Tax and Finance functions. During his ten years with Anker Coal, Mr. Matesic led a successful registration with the Securities and Exchange Commission, managed the company's substantial growth, established and invested in various start-up companies and completed many acquisitions.A 1987 graduate of Duquesne University with a B.S. in Business Administration, he spent two years on the audit staff of Ernst & Young, LLP in Pittsburgh.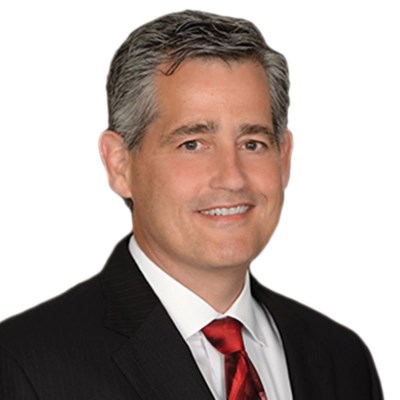 Al Melchiorre
President
MelCap Partners, LLC
---
Al Melchiorre is President and founder of MelCap Partners, a middle market investment banking firm that he founded over 23 years ago, Over the past few years, MelCap has been recognized as boutique investment banking firm of the year multiple times by The M&A Advisor. MelCap's clients are predominately privately-held, family owned businesses going through a once in a life-time transaction.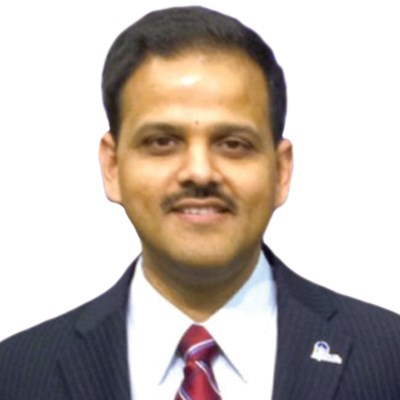 Rama Subba Rao Mithipati
Chief Financial Officer
Aquatech International LLC
---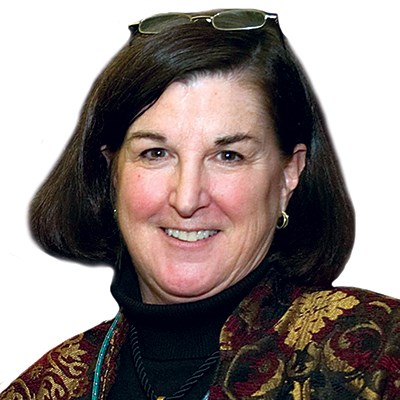 Kit Needham
Director, Project Olympus
Carnegie Mellon University
---
Kit is Director and Executive-in-Residence at Project Olympus where she provides start-up advice, business strategy planning, connections to industry experts, advisors and the business community to student, faculty and staff startups. She is a Program Leader for the National Science Foundation's iCorps programs and an Amazon Alexa Innovation Fellow.She is a member of BlueTree Allied Angels and serves on the Screening Committee. Kit is an Advisory Board member of Chatham University's Center for Women's Entrepreneurship, and a Board member of the Pittsburgh Entrepreneurs Forum.She was a Senior Vice President at the Allegheny Conference on Community Development working on education and economic development initiatives. Prior to that, she was Chief Operating Officer of Mellon Lab which was responsible for creating revenue-producing businesses for Mellon Bank. She also provides consulting services to promote economic growth to Chambers of Commerce, individual entrepreneurs and non-profit organizations.Kit is a Board member of the Women's Center & Shelter for Domestic Violence, and an Advisory Board member for Standing Firm. She is a graduate of Leadership Pittsburgh XIX.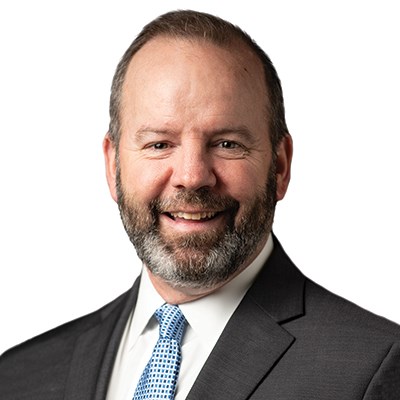 Jim Nickel
Pennsylvania Region Head, Regional Commercial Banking
CIBC Bank USA
---
Jim is a native of western Pennsylvania and is Managing Director and Pennsylvania Region Head CIBC Bank USA. Over his 30-year banking career, Jim has focused on providing relationship-driven commercial banking services to middle market companies. He joined The PrivateBank & Trust Company (acquired by CIBC June 2017) in September 2014 to spearhead the founding of a Pittsburgh office. Prior to that, he was with TriState Capital Bank and Citizens Bank of Pennsylvania. He began his career with PNC in Pittsburgh. Jim has a finance degree from Bucknell University and a master's degree from the University of Pittsburgh. He serves as Treasurer of the Board of Junior Achievement of Western Pennsylvania, is a member of the board of the Pittsburgh Chapter of the Association for Corporate Growth and is President of the school board of directors at Seneca Valley School District. Jim has been married for 29 years and has two sons, ages 25 and 21.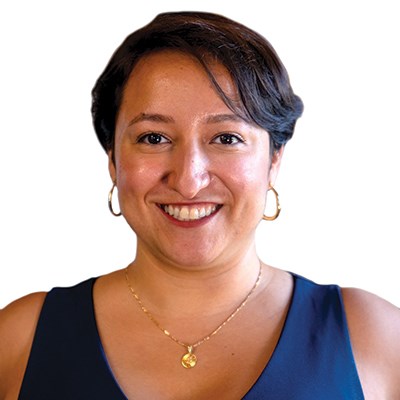 Nadyli Nuñez
Executive Director
Ascender
---
A native New Yorker, Nadyli is the executive director of Ascender, an incubator and a hub that helps founders start and build their companies. She also serves on the advisory boards for SXSW Pitch and Canada's Inventures Startup Pitch, identifying promising startups worldwide. Additionally, Nadyli is on the Community Forge advisory board, building an equitable economy for underrepresented residents through entrepreneurship.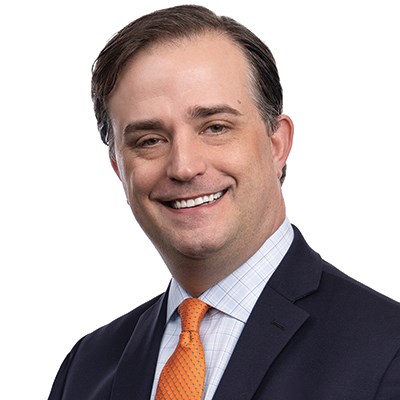 Chuck Oshurak
Partner, Assurance
Cohen & Company
---
Since beginning his public accounting career in 1999, Chuck has provided specialized accounting, assurance and advisory services to clients in both the public and privately held sectors with operations in the U.S. and overseas. He has experience working with complex clients on diverse projects, including those related to accounting research and financial reporting, due diligence, forensic investigations and process improvements within multiple internal control environments and structures, including Sarbanes-Oxley Act compliance projects. Chuck frequently conducts technical accounting research on auditing, accounting and financial or regulatory reporting matters, including assisting clients in addressing responses to SEC comment letters and other regulatory matters. His background spans a variety of industries, including manufacturing, retail, distribution, trucking, construction, oil and gas, energy, higher education, not-for-profits and companies with employee benefit plans.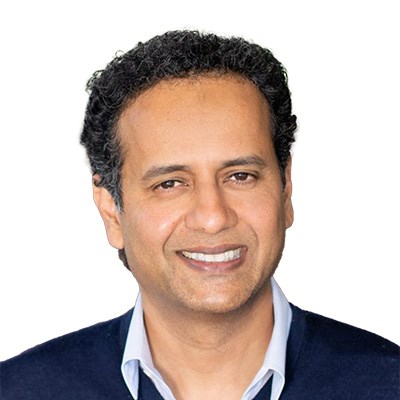 Ven Raju
President & CEO, Innovation Works
Managing Director, Riverfront Venturesm
---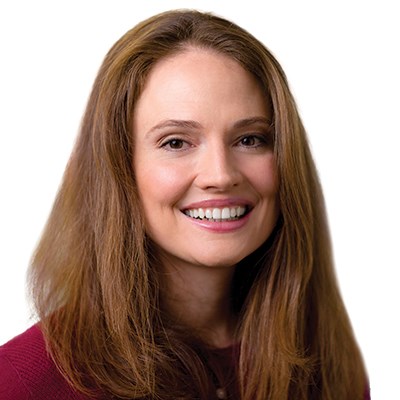 Ashley Reid
Founder & CEO
Wellist
---
As Founder and CEO of Wellist, Ashley combines her passion for whole-person care with deep experience in digital health, strategy and consumer marketing. Following her tenure at Philips Healthcare, The BridgeSpan Group and Bain and Company, Ashley founded Wellist to manage gaps in support for individuals and their families as they navigate their unique life circumstances. While Wellist was founded with a primary focus on improving patient experience, the company has since expanded to include employee navigation solutions that address increased burnout, attrition, and cost.
Ashley earned her BA from Colby College and an MBA from the Tepper School of Business at Carnegie Mellon University. She currently serves on the Board of Advisors for Mom's Belief (an innovation and research-driven holistic care provider for children with developmental needs) and previously on the Board of Advisors of MassChallenge HealthTech. Ashley has also been recognized as one of Med Tech's 40 under 40 Healthcare Innovators and in 2022 received an early career achievement award from Carnegie Mellon University.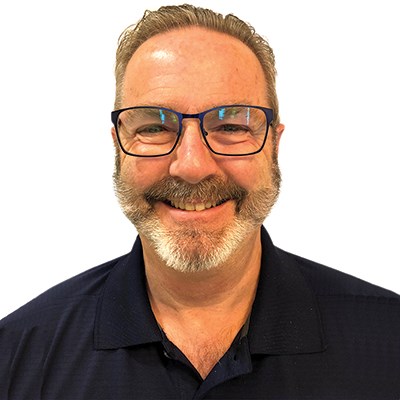 Michael Snyder
Executive Vice President
Air Ground Xpress, Inc.
---
Michael Snyder is Executive Vice President and Co-owner of Air Ground Xpress, Inc. We were incorporated in 1981, providing ground transportation for the air freight industry. He has been with AGX since 1985. In that time he has been a driver, terminal manager, GM of Operations, and now EVP.
Through out his career he has worked to grow AGX's footprint in the industry. We are now one of the largest cartage companies in Pennsylvania. Along with our corporate offices in Clinton, PA, we opened terminals in Duncansville, Clarion, and Moon Twp. PA as well as Morgantown, WV and Cleveland OH. We also have a drayage operation based in Trafford, PA.
Michael is responsible for equipment acquisitions and overseeing all operational divisions.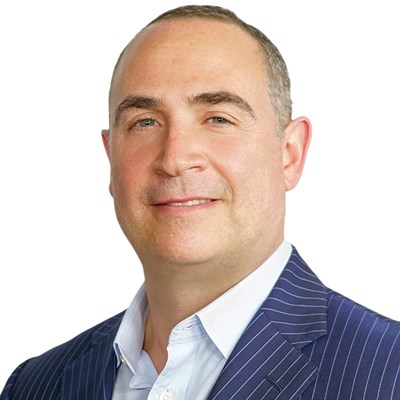 Kyle Solomon
Managing Director and Head, Alternative Equity Strategies
Cowen
---
Mr. Solomon is Managing Director and Head of Alternative Equity Strategies for Cowen.  Prior to joining Cowen in 2011, Mr. Solomon served as Managing Director at RBC, CIBC and Oppenheimer in the same capacity. He started his career at RNYS, the brokerage arm of Republic National Bank, in 1994.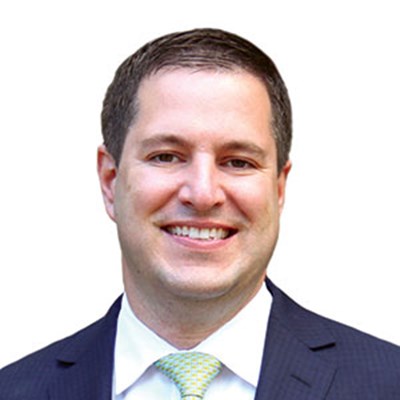 Robert Stein
Executive Director
Institute for Entrepreneurial Excellence, University of Pittsburgh
---
Robert "Bob" Stein is executive director of the University of Pittsburgh's Institute for Entrepreneurial Excellence. He leverages his contacts and experience to the benefit of IEE members. For 13 consecutive years, he's earned the title of Microsoft's Most Valuable Professional. He holds a Bachelor of Science degree from the Smeal College of Business and an MBA from the University of Pittsburgh Joseph M. Katz Graduate School of Business. He also holds a certificate in Executive Leadership from the Harvard Business School.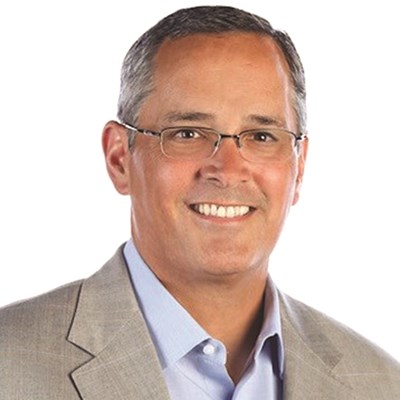 Andrew Vollmer
Managing Director
BellMark Partners, LLC
---
Andy is Managing Director and Co-CEO of Bellmark Partners, LLC, and head of the firm's Cleveland office. Andy has 30 years of investment banking experience, having personally completed well over 100 M&A, special committee, and board advisory assignments. Previously, he was with KeyBanc Capital Markets, where he was head of the sponsor coverage, consumer & retail, and M&A investment banking groups.
Kevin Wills
Attorney at Law
Babst Calland
---
Kevin is a shareholder in the Corporate and Commercial, Energy and Natural Resources, and Emerging Technologies groups of Babst Calland. Mr. Wills' practice includes representing business clients in mergers, acquisitions and divestitures; drafting and negotiating a wide variety of contracts, real estate agreements, commercial leases and software development and licensing agreements; advising clients on business planning and structuring matters; advising clients seeking certification as disadvantaged business enterprises; and advising clients involved in contract disputes.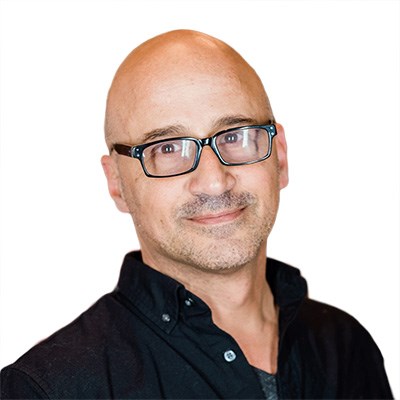 Dror Yaron
Director of Strategic Partnerships
Pittsburgh Israel Innovation
---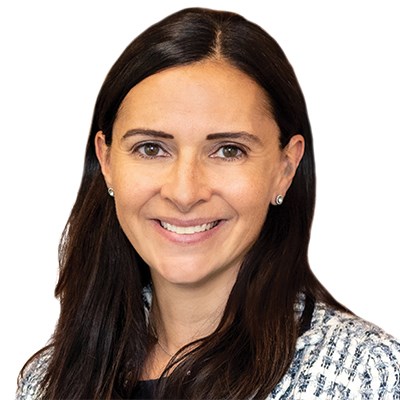 Penny Zacharias
Partner
McGuireWoods LLP
---
Penny is an accomplished lawyer with over 15 years of experience representing financial institutions in a broad range of lending transactions.
Penny focuses her practice on debt financing and secured transactions, including origination of asset-based and acquisition financing, leveraged finance, mezzanine finance and other lending transactions. She also handles the structuring and documenting of large syndicated transactions. Secured lenders as well as companies in the security alarm, medical alert, and other industries with a recurring revenue model, rely on Penny's vast experience.
Penny also advises domestic and international banking clients and investment firms in the areas of microfinance and impact investing. Notably, McGuireWoods was "Highly Commended" in Financial Times' Accessing New Markets and Capital category for Penny's representation of Developing World Markets in connection with the origination, placement and investment of proceeds from a first-of-its-kind off-grid, renewable and climate action note (ORCA).
Penny's leadership roles at the firm include chairing the Pittsburgh Women's Leadership Forum, co-chairing the firm's Women in Private Equity & Finance initiative, and serving on the National Recruiting Committee.