Committee
Chairman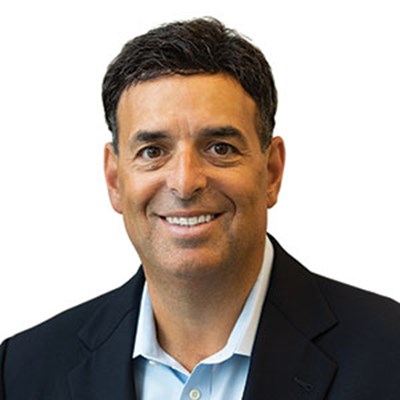 Fred Koury
President & CEO
Smart Business Network
---
Fred co-founded Smart Business Network in 1989 with a single publication in Cleveland, Ohio. In the years since, he has built the company into a leading multimedia and content marketing business providing print and digital marketing services to a national client base.
---
Host Committee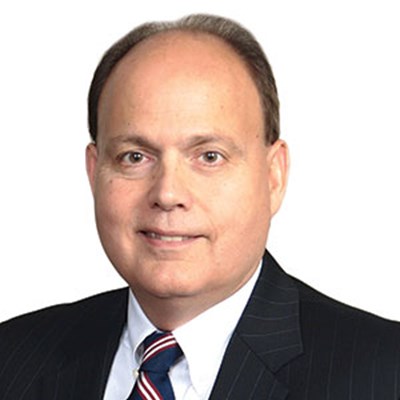 Jim Altman
Middle Market Banking Regional Executive- PA and WVA
Huntington Bank
---
As a high-energy and tenured business leader, Jim is a proven banking and financial services professional known for providing innovative and effective ideas to help companies grow, increase profitability, manage more efficiently and exceed client business objectives. He works collaboratively with all of his business partners to tailor impactful solutions to each of his clients. Jim is known for his challenger-based ideas that encourage clients to consider changing the status quo by providing options and continuous improvement strategies. Jim has over 35 years of banking experience.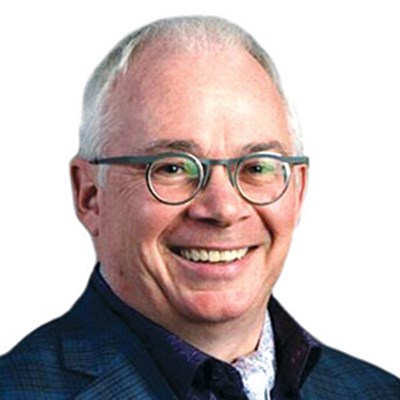 Thomas L. Bakaitus Jr.
Partner-In-Charge, Western PA
Herbein + Company Inc.
---
Tom is a CPA who serves as tax partner and operating officer of Herbein + Company Inc., a 180-plus person CPA firm with eight offices across Pennsylvania. Over 90 percent of Tom's clients fall in the category of closely held or family-owned businesses. He provides those clients with accounting and business advisory services as well as tax planning and consulting. Tom spends much of his time structuring complex transactions and acquisitions.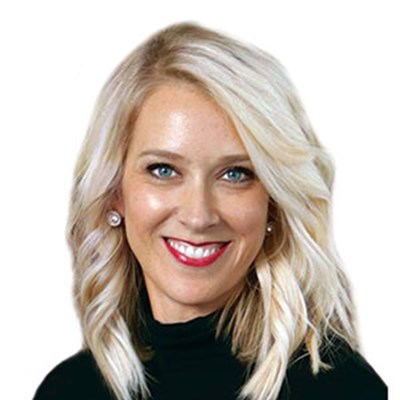 Shannon Baker
President
Gatesman Agency
---
As president of Gatesman, Shannon Baker leads clients by developing strong relationships and mentoring talent to deliver the best solutions for the client's toughest challenges. She was named a "Top Women in Business" by the American Business Journals recognized as one of Pittsburgh's "Most Influential Women in Business" and is a 2019 inductee into Smart Business'Smart 50 class. She is a frequent speaker at industry events and has shared her expertise with national publications.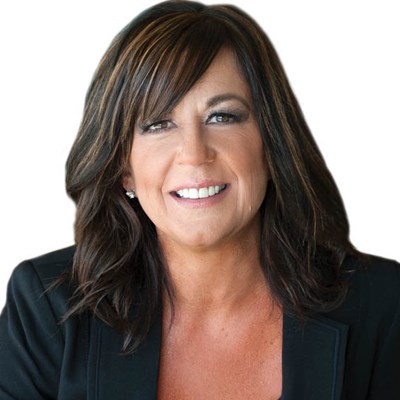 Lynn Banaszak
Executive Director
Digital Transformation and Innovation Center Carnegie Mellon University
---
Lynn is one of Pittsburgh's most connected executives with national reach: guiding, mentoring and coaching professionals and startup technology companies. Since 2013, DHTI has invested $5 million in 38 projects led by CMU researchers who are working with industry, payers and providers striving to create disruptive health care solutions.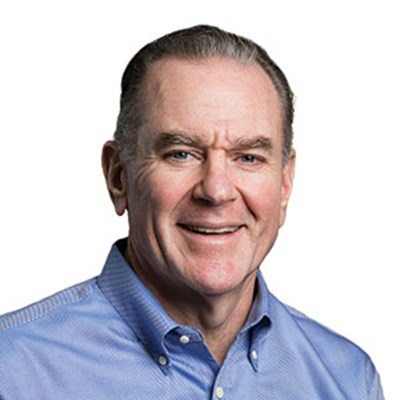 Robert P. Bauer
President and CEO
L.B. Foster Company
---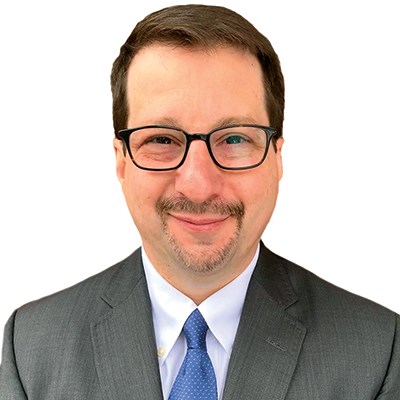 Craig Blank
Director of Investments
Woodland Management
---
Craig plays a key role in our co-investment due diligence efforts. He contributes a strong combination of restaurant operating experience, public market investing, mutual funds, hedge funds, private equity, venture capital, and real estate. Craig received a BSBA from Washington University in St. Louis and MBA from the Katz School of the University of Pittsburgh.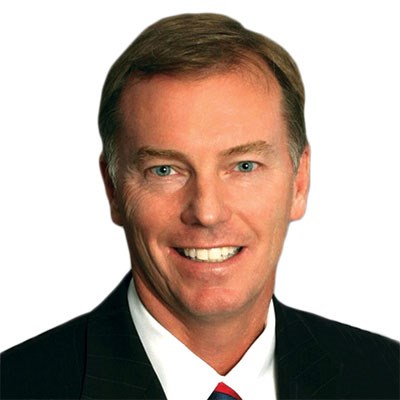 Don Braun
Managing Director
AB Bernstein
---
Donald is a managing director of Bernstein in the Philadelphia office. He joined the firm in 2005 and was appointed a principal in 2010, a director in 2015 and managing director in 2016. As a principal, he advised high-net-worth families and institutions and their respective trusts, estates, foundations, endowments and pension plans. Previously, he was vice president of a privately held family business, Greater Media Inc.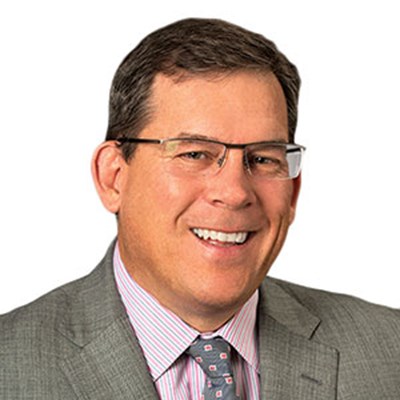 Christopher Brodman
President
Metz Lewis Brodman Must O'Keefe LLC
---
Chris is the president of the firm and a member of the firm's executive committee. His practice focuses on general corporate matters and business transactions for funds and privately held middle-market companies. Chris serves as outside general counsel for many clients. His transactional practice includes M&A, early stage investments, corporate finance and commercial transactions. Chris has led in excess of 100 M&A transactions during his career. Chris has been a member of the board of directors of many privately held companies throughout his career and he has invested in early-stage and mature businesses.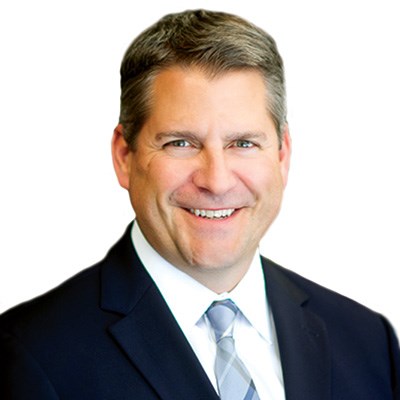 Bart Bucci
Managing Director, Wealth Management
Morgan Stanley Private Wealth Management
---
Bart oversees all aspects of The Bucci Group at Morgan Stanley Private Wealth Management; focusing on investment strategies and complex estate planning strategies for uniquely successful families. He has over 25 years of wealth management experience specializing in pre-liquidity planning and post-deal wealth management issues.
The Bucci Group is the only Private Wealth Management team for Morgan Stanley in the state of Ohio. PWM is a boutique group of 250 teams within Morgan Stanley dedicated to working with ultra-high net worth clients.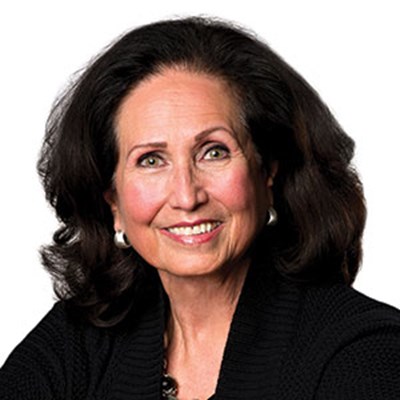 Yvonne Campos 
Founder & President
Next Act Fund 
---
Yvonne is a nationally recognized businesswoman, speaker, focus group facilitator, and consultant. Yvonne founded Next Act Fund in 2016 to help women grow their personal wealth by investing in early-stage, women-owned/led companies, supporting women entrepreneurs, and educating women in this asset class thereby positively impacting women in our community, the region, and the nation.Yvonne's career includes founding and growing Campos Inc. into Pittsburgh's premier marketing research company. Never one to sit still, after she sold the company in 2014, Yvonne identified an opportunity to support other women entrepreneurs and investors with Next Act Fund. Under Yvonne's leadership, Next Act Fund has rapidly grown its board and membership of accomplished, visionary leaders from Pittsburgh's business and investing community. Yvonne also founded two Pittsburgh chapters of the Women President's Organization, a peer-to-peer learning model for women-owned businesses with revenues over $1MM.Yvonne currently serves on several boards and is very active in the Pittsburgh business community.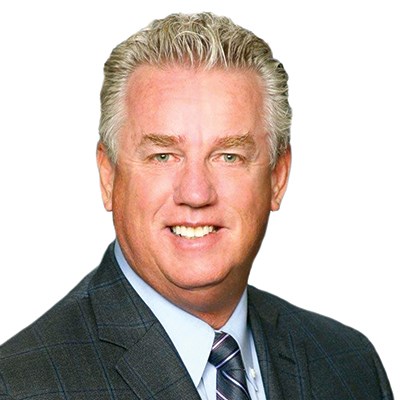 Gregory D. Cessna
CEO
Extrel CMS
---
Greg Cessna, CEO of Consumer Fresh Produce, Inc. and Extrel CM, has led publicly traded and privately held companies for 30 years.  Greg has successfully completed 15 strategic acquisitions and mergers.  In 2005 Greg founded Northbound Consulting to coach and mentor family business leaders in succession planning, strategy and business analytics.  Today, Greg sits on several boards of privately held companies and non-profits.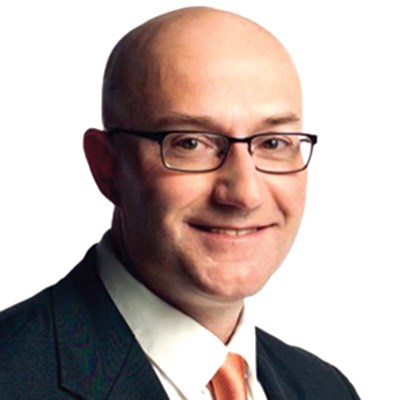 Bill Collier
Vice President and Tax Partner-In-Charge
Holsinger P.C.
---
In his role as Vice President and Tax Partner-In-Charge, Bill manages the firm's tax operations, family office group and M&A team. He applies his highly skilled expertise to develop tax saving ideas for our clients' business challenges. He develops internal standards governing the delivery of tax services to clients and maintains a close pulse on the legislative and regulatory changes impacting our client's tax positions, both domestically and internationally. This tax capability, combined with many years of experience in business acquisitions and valuation, allows Bill to provide our clients a unique perspective on their M&A deals. Those clients in need of succession planning will find tremendous value and peace of mind in Bill's depth of knowledge in estate tax planning. As leader of the Family Office Group, Bill brings this wide ranging skill set to bear in a very personal manner and has become a go to Trusted Advisor for our client base.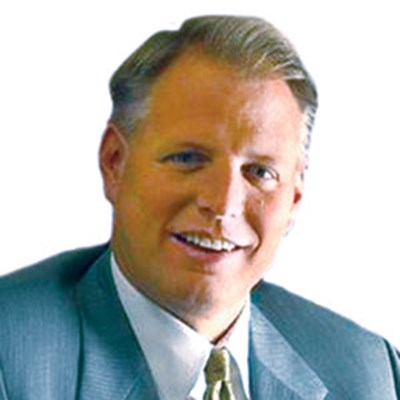 Jeffrey Conn
Managing Partner, Pittsburgh
Clark Hill PLC
---
Jeff's primary areas of practice are mergers and acquisitions, general corporate, commercial and real estate finance and real estate law. He regularly represents private equity groups, small, middle-market and large corporations, lenders, borrowers and real estate developers in a variety of transactional matters and matters involving general corporate advice. Jeff has been selected as one of the Best Lawyers in America.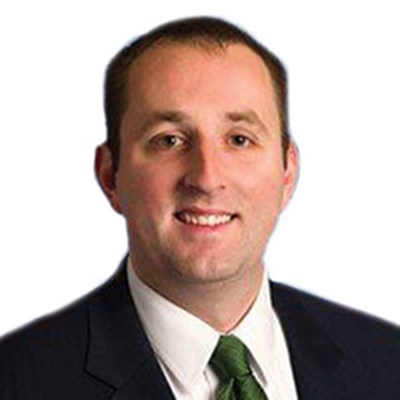 Brian Dobis 
EVP, Managing Director of Commercial and Industrial Banking
S&T Bank
---
Brian joined S&T Bank in December 2015 as senior vice president, commercial banking C&I team manager in the Pittsburgh region. In this role, Brian is responsible for leading the Middle Market/C&I Group for S&T Bank in Western Pennsylvania. The group partners with current customers and establishing new business relationships with organizations to strengthen S&T Bank's presence throughout the region. Brian joined S&T Bank with several years of banking experience largely centered in corporate and institutional banking.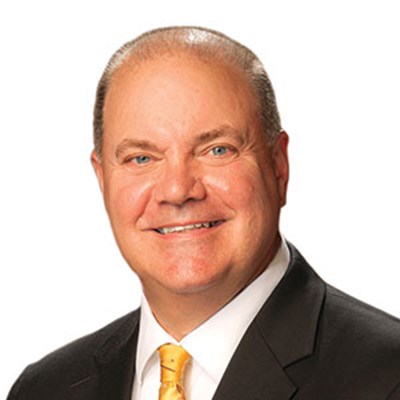 Ron Donatelli
Pittsburgh Regional President
First National Bank
---
Ron is responsible for integrating FNB's successful cross-functional business model and for developing small business and corporate banking opportunities in the company's headquarters market. He joined FNB in 2009 to lead its Asset-Based Lending division and has had oversight for various corporate banking groups within the organization, including Syndications and International Banking Services. He has more than 35 years of financial services experience, having held a range of leadership roles with asset-based lending groups at major banks in the Pittsburgh area.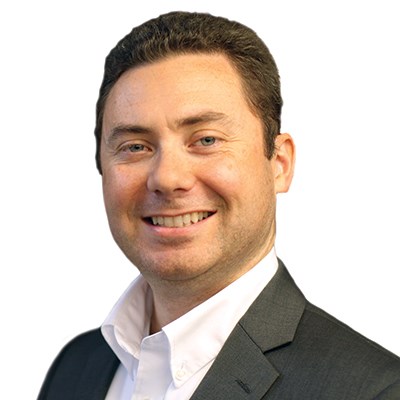 Andrew Dubois
Chief Operating Officer
Tulco Labs
---
Andrew Dubois is the Chief Operating Officer at Tulco Labs where he is responsible for driving transformational growth through the application of artificial intelligence, machine learning, and data science. Andrew seeks to disrupt static sectors and reimagine industries that have not experienced significant technical innovation.Prior to Tulco Labs, Andrew held numerous executive positions at UBS AG. Most recently Andrew was the Chief Operating Officer for the Chief Technology Office organization. Andrew worked closely with the Group CTO to define strategic target state roadmaps for firm as well as programs focused in the areas of: research and development, enterprise architecture, innovation, application simplification and technology business development.Andrew has a Bachelor of Science in Computer Science from Carnegie Mellon University and serves on the CMU School of Computer Science Alumni Advisory Board.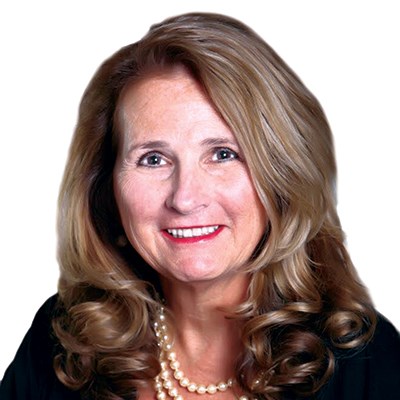 Ann Dugan
Senior Managing Director
Family Office Exchange LLC
---
Ann Dugan is the senior managing director of Advisory and Education Services leading the FOX team in the delivery of services to substantial family enterprises and family offices striving to achieve long-term sustainability and multi-generational success. Ms. Dugan was an early innovator in understanding the power of knowledge, research, and entrepreneurship in building the enterprising family capacity and sustainability as she launched one of the first global institutes at the University of Pittsburgh. As founder and leader for nearly 30 years, of the Institute for Entrepreneurial Excellence while also serving as the Assistant Dean for the Joseph M. Katz Graduate School of Business her success in helping other families, universities and regions flourish has been recognized with numerous awards. Ann led her own successful succession in 2014. Post University, Ann focused her work on assisting families to start philanthropic organizations and foundations, served as Executive in Residence for the Family Business Network (FBN) until joining the FOX leadership team in 2016. Ann holds a B.S. in Economics and M.B.A. in Finance from the University of Pittsburgh. Ann is a fourth-generation member of a business-owning family and is a serial entrepreneur who has founded and led several ventures to success. Ms. Dugan currently serves on several public and private Boards of Directors.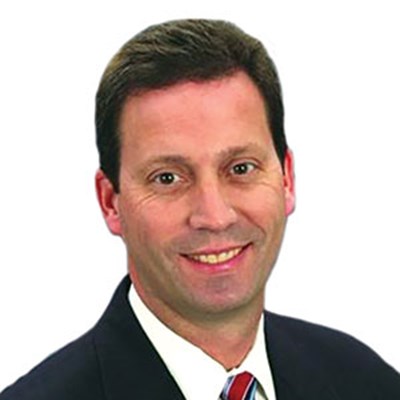 David Eichenlaub
Managing Director
Confluence Advisors, LLC
---
David is a founding partner of Confluence Advisors, an investment banking firm providing M&A advisory services, capital raise services and business advisory services to middle market businesses. Confluence serves owners of private companies, publicly traded companies seeking to divest non-core businesses or subsidiaries as well as private equity-owned businesses. David has over 30 years diverse experience in investment banking, commercial banking, M&A and business advisory.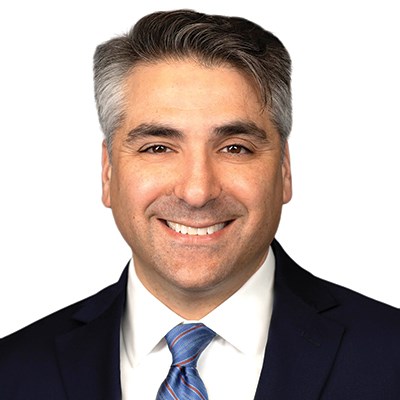 Chris Farmakis
Shareholder; Chairman of the Board
Babst Calland
---
Chris focuses his legal practice on mergers and acquisitions, private company equity investments, recapitalizations and joint ventures, startup company formation and general representation, commercial transactions, corporate governance, and real estate matters. His practical legal approach has earned him a regional and national client base with recent deals in the manufacturing, retail, services, wireless infrastructure, IP, utility, emerging technology and food industries. He is also national acquisition counsel for numerous public and private companies and private equity-owned portfolio companies. Like his clients, Chris is an entrepreneur, having founded three businesses including Solvaire, a company leveraging AI technology to undertake large-scale due diligence and contract management projects.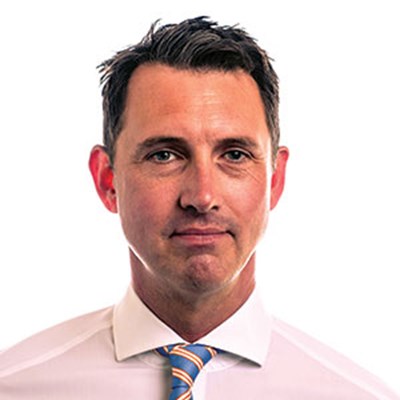 Buddy Flerl
Chairman
RDX/Navisite
---
Buddy is Executive Chairman of RDX, a leading cloud and data infrastructure managed services provider headquartered in Warrendale. RDX started almost 20 years ago as Contemporary Technologies, a Pittsburgh-based Oracle consultancy.  Since Buddy acquired the company in 2010, RDX has become one of the largest IT-services employers in the Pittsburgh region, grown to over 700+ clients worldwide, and generated over $200M in enterprise value.  RDX's most recent recapitalization was led by Madison Dearborn Capital Partners. Buddy is a founder of 21Ventures, a $300M venture capital fund.  He lives in the North Hills with his wife and three children.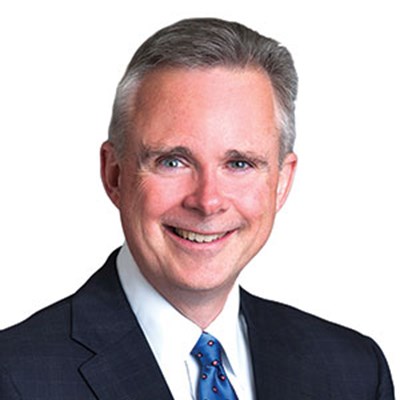 Jeff Ford
Partner
Grossman Yanak & Ford LLP
---
Jeff has focused his career on providing accounting, auditing and consulting services to privately held companies and not-for-profit organizations. His experience includes furnishing compliance services such as audits; providing due diligence and investigation services related to business acquisitions; performing fraud investigations; developing and compiling projected and forecasted financial statements; and evaluating, selecting and implementing information systems for companies.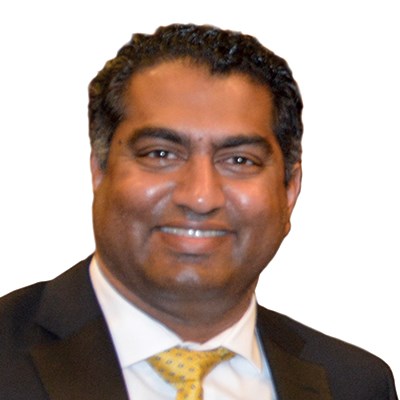 Sreekar Gadde
Executive Director
BlueTree Capital Group
---
BlueTree Capital Group is an active investor in early-stage, high-growth companies in the Pittsburgh region and around the country. We invest in companies where we can provide both capital and expertise to help accelerate their growth. As the Executive Director for BlueTree Capital Group, Sree focuses on identifying and evaluating investment opportunities, working with other investors as well as other parts of the entrepreneurship ecosystem. Specifically, we focus on leveraging our groups unique skills and experience, specifically in sales, marketing, and operations, to help companies to avoid or overcome early obstacles. Sree leverages his experience and training as an engineer and IP attorney to help portfolio companies develop and implement an IP strategy. For high-growth companies, he helps them focus the allocation of resources (both capital and time) on assets that will drive business value.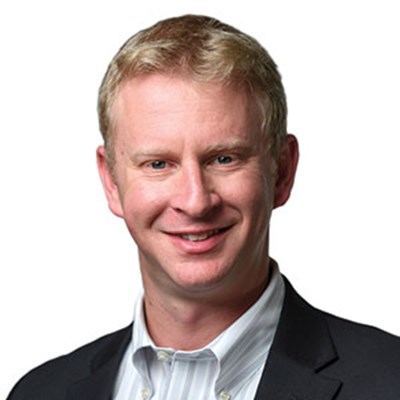 Avi Geller
CEO
Maven Machines
---
As the founder and CEO, Avishai has led the growth of the company, winning the trust of major transportation companies who rely on Maven Machines' business-critical fleet management and dispatch systems to run their day-to-day operations. Prior to founding the company, Avishai held international positions with SAP and served as the VP of Product and Sales at Correlor Technologies.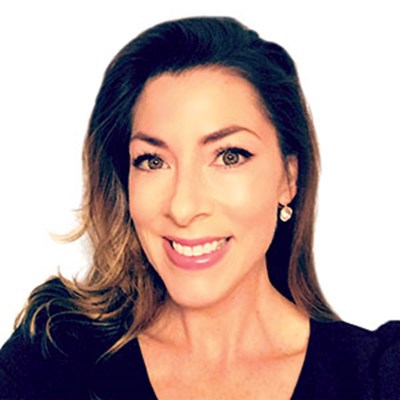 Jessica Gibson
CEO & Co-Founder
Ariel Precision Medicine
---
Jessica Gibson is CEO and co-founder of Ariel Precision Medicine. She has led the development, clinical validation and commercial launch of Ariel's first product, PancreasDx®, and a cloud-based digital health platform designed to simplify the management of complex patients with Ariel's proprietary expert system. Before entering industry, she worked in emergency care and in academia at the University of Pittsburgh.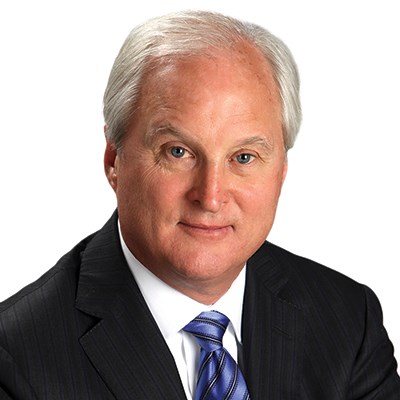 Mark Gleason
President
Gleason & Associates, P.C.
---
Mark is the founder and President of Gleason with over 35 years of experience in areas of accounting, business planning, litigation support, and business valuations. He has significant expert testimony experience in various federal and state courts throughout the United States. He is serving as Trustee for multiple Asbestos Trusts. Mark's professional experience includes many years with large public accounting firms as well as hands-on experience as the Chief Financial Officer of a diversified construction and steel fabricating company.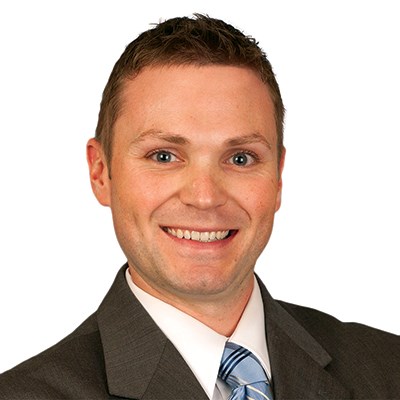 Scott C. Graham
Shareholder
Dentons Cohen & Grigsby P.C.
---
As a Shareholder in the Corporate group, Scott counsels both borrowers and lenders on a broad range of banking and finance matters, including leveraged financing, real estate financing, mezzanine financing and working capital financing.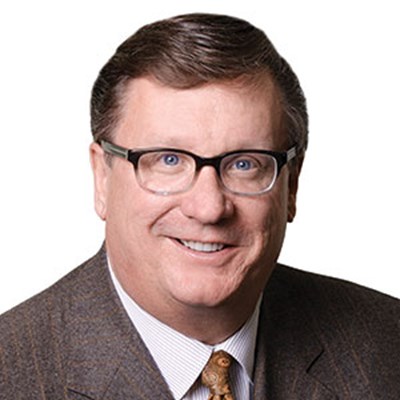 Thomas B. Grealish
President
Henderson Brothers
---
As president of Henderson Brothers, Tom manages virtually all of the firm's business activities and leads the company's management committee. He is responsible for all day-to-day operations and the execution of the company's strategic plan. He also maintains contact with insurance carrier executives and is active in the field, accompanying producers and account executives when visiting clients.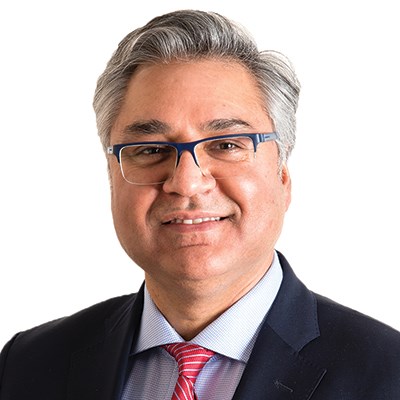 Vivek Gupta
President and CEO
Mastech Digital
---
Vivek joined Mastech Digital as the President and CEO in March 2016. Vivek has over three decades of experience in the technology industry and was the Chief Executive of Global Infrastructure Management Services at Zensar Technologies. He spent his entire career at Zensar before joining Mastech Digital and played a major role in the growth of Zensar globally, over the years. Vivek has completed an Advanced Management Program from Wharton School, Philadelphia, PA and Bachelors in Technology from the Indian Institute of Technology, Delhi, India. Vivek is a keen enthusiast of Hi-Fi technologies, and Sound and Vision gadgets.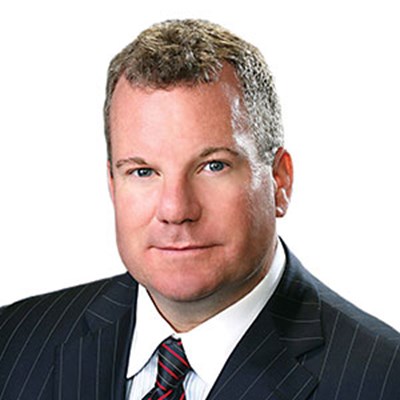 Stephen J. Gurgovits Jr.
Managing Partner
Tecum Capital
---
Stephen is the managing partner and co-founder of Tecum Capital, a $450 million private investment firm based in Pittsburgh, which oversees pools of committed capital focused on mezzanine debt, subordinated notes and private equity, via two active funds, Tecum Capital Partners II LP and Tecum Equity Partners III. In his current role, Stephen is responsible for providing strategic, operational and investment management leadership to the funds, including its overall planning, fundraising, growth and execution of strategy.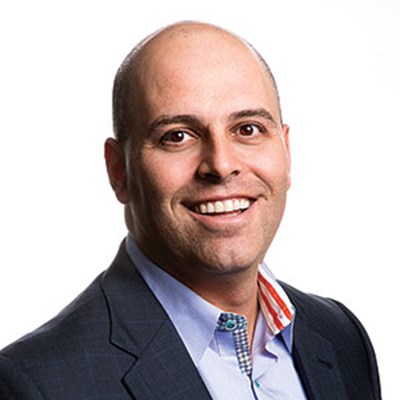 Lee M. Koury
Managing Partner
Smart Business Network Inc.
---
Lee Koury is managing partner of Smart Business Network Inc., a national events, media and marketing company founded in 1989, primarily responsible for expanding the company's Aspire deal-making conference throughout the U.S. He plays a key role in establishing corporate policies and developing long-term strategy and growth plans. Previously, he founded and chaired the Growth Group at national law firm Arter & Hadden LLP (now Tucker, Ellis & West), which focused on working with middle-market and high-growth technology companies.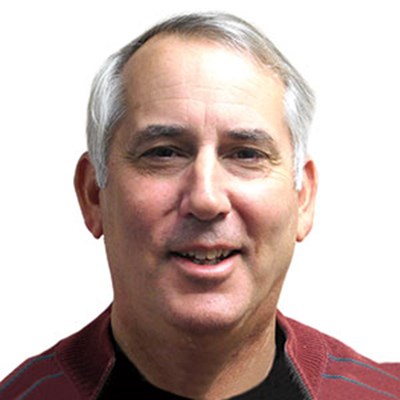 Michael J. Lewis 
Founder & Executive Chairman
Quick Med Claims LLC
---
Michael founded Quick Med Claims, a leader in emergency transportation billing and reimbursement consulting, in 1992. As CEO, he has built the organization from two employees to 350. In 2015, he led the company through a recapitalization with private equity and did so again in 2018. He has presented at a number of conferences and founded Cures for KIDS Foundation, where he serves as its president.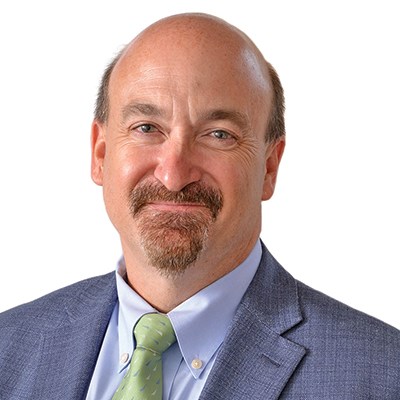 Michael Matesic
President & CEO
Idea Foundry, Inc.
---
Michael M. Matesic, President & CEO of Idea Foundry, Inc., is a seasoned business executive experienced in working with businesses at a variety of stages. Over the last 17 years at Idea Foundry he has invested in and participated in the development of over 200 innovation based start-ups, creating jobs in the region. Previously, Mr. Matesic was Chief Executive Officer for two start-up companies and Chief Financial Officer for MetalSite, Inc., participating in the rapid growth of the company and public registration process. While at MetalSite, Mr. Matesic led the startup of the company's subsidiary, ScrapSite.Before that he served as Senior Vice President and Chief Financial Officer for Anker Coal Group and its subsidiaries where he was responsible for Human Resources, Information Technology, Tax and Finance functions. During his ten years with Anker Coal, Mr. Matesic led a successful registration with the Securities and Exchange Commission, managed the company's substantial growth, established and invested in various start-up companies and completed many acquisitions.A 1987 graduate of Duquesne University with a B.S. in Business Administration, he spent two years on the audit staff of Ernst & Young, LLP in Pittsburgh.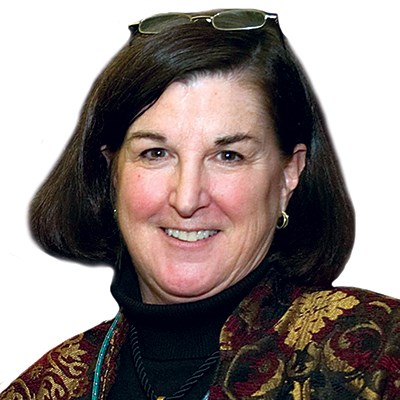 Kit Needham
Director
Project Olympus
---
Kit is Director and Executive-in-Residence at Project Olympus where she provides start-up advice, business strategy planning, connections to industry experts, advisors and the business community to student, faculty and staff startups. She is a Program Leader for the National Science Foundation's iCorps programs and an Amazon Alexa Innovation Fellow.She is a member of BlueTree Allied Angels and serves on the Screening Committee. Kit is an Advisory Board member of Chatham University's Center for Women's Entrepreneurship, and a Board member of the Pittsburgh Entrepreneurs Forum.She was a Senior Vice President at the Allegheny Conference on Community Development working on education and economic development initiatives. Prior to that, she was Chief Operating Officer of Mellon Lab which was responsible for creating revenue-producing businesses for Mellon Bank. She also provides consulting services to promote economic growth to Chambers of Commerce, individual entrepreneurs and non-profit organizations.Kit is a Board member of the Women's Center & Shelter for Domestic Violence, and an Advisory Board member for Standing Firm. She is a graduate of Leadership Pittsburgh XIX.
Jim Nickel
Pennsylvania Region Head | National Commercial Banking
CIBC
---
Jim is a native of western Pennsylvania and is Managing Director and Pennsylvania Region Head CIBC Bank USA. Over his 30-year banking career, Jim has focused on providing relationship-driven commercial banking services to middle market companies. He joined The PrivateBank & Trust Company (acquired by CIBC June 2017) in September 2014 to spearhead the founding of a Pittsburgh office. Prior to that, he was with TriState Capital Bank and Citizens Bank of Pennsylvania. He began his career with PNC in Pittsburgh. Jim has a finance degree from Bucknell University and a master's degree from the University of Pittsburgh. He serves as Treasurer of the Board of Junior Achievement of Western Pennsylvania, is a member of the board of the Pittsburgh Chapter of the Association for Corporate Growth and is President of the school board of directors at Seneca Valley School District. Jim has been married for 29 years and has two sons, ages 25 and 21.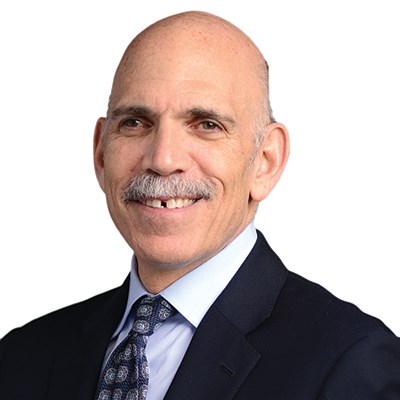 Louis Plung
Managing Partner
Louis Plung & Company
---
Louis is the Managing Partner of Louis Plung & Company. He joined the Firm in 1984, became partner in 1989, and was made Managing Partner in 1992. He provides services for clients in a wide range of industries, from closely-held businesses to large publicly-owned companies.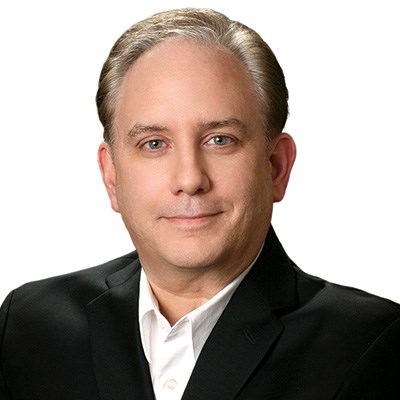 John Roppo
Principal
Roppotunity LLC
---
John is Principal of Roppotunity LLC providing CFO and management consulting and transaction preparedness services.  John has held the CFO position at seven companies ranging from startup to billion-dollar multinational and been involved in numerous buy- and sell-side transactions.  After graduating from the Tepper School of Business with an M.S. in Industrial Administration, he started his career at Ford Motor Company as a financial analyst.  He progressed into senior roles in the U.S., Argentina, and Brazil, and the top financial positions at Jaguar Cars North America and Lincoln Mercury.  Since leaving Ford, he has been CFO at closely held and private equity backed companies and successfully completed the sale of three companies.  John is a CFAÒ charterholder and Certified Value Builder™.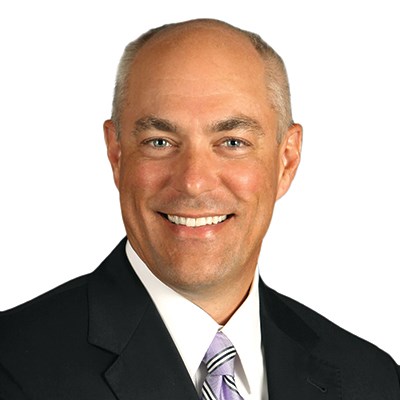 David G. Schaich
Region Manager
JPMorgan Chase & Co.
---
David G. Schaich is a veteran banker who joined JPMorgan Chase Bank in 2013 as a Division Manager of Middle Market Banking for the Western Pennsylvania Region. His role expanded to Region Manager of WPA in March of 2016.Prior to joining JPMorgan Chase, Mr. Schaich was with PNC Bank for 19 years, most recently as a Senior Vice President in the Middle Market group of the Corporate Bank. Mr. Schaich began his corporate banking career with SunTrust, gaining extensive experience in both commercial and commercial real estate lending, as well as branch management within the Retail Bank.Mr. Schaich is a native of Pittsburgh and attended the University of Pittsburgh where he received a dual degree in Business Administration and Economics. He currently holds his Series 79, 63 and 24 licenses. Mr. Schaich is very involved in the Allegheny Conference on Community Development, FEI, and ACG of Pittsburgh, as well as the Annual Campaign Chair for Junior Achievement.Dave resides in North Huntingdon with his wife and two children.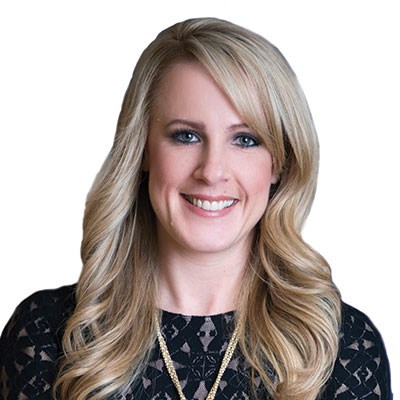 April Simile
Partner, Business Development
Incline Equity Partners
---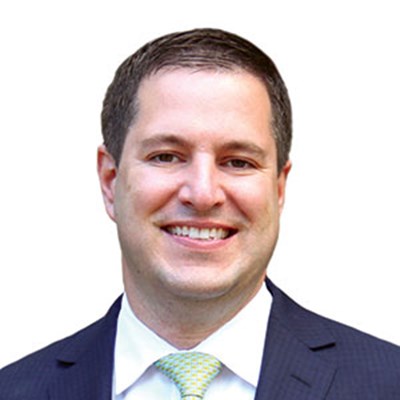 Robert Stein
Executive Director
Institute for Entrepreneurial Excellence, University of Pittsburgh
---
Robert "Bob" Stein is executive director of the University of Pittsburgh's Institute for Entrepreneurial Excellence. He leverages his contacts and experience to the benefit of IEE members. For 13 consecutive years, he's earned the title of Microsoft's Most Valuable Professional. He holds a Bachelor of Science degree from the Smeal College of Business and an MBA from the University of Pittsburgh Joseph M. Katz Graduate School of Business. He also holds a certificate in Executive Leadership from the Harvard Business School.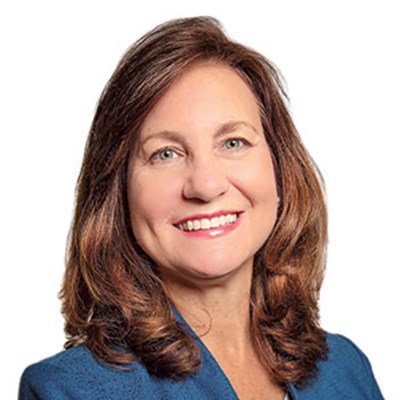 Suzy Teele
Head of Marketing & Communications
Advanced Robotics for Manufacturing (ARM)
---
Suzy has been an integral part of Pittsburgh's technology and start-up environment for over 20 years. She was the COO of two early stage companies, and is currently the Head of Marketing & Communications for Advanced Robotics for Manufacturing (ARM), a national public-private collaborative accelerating innovative robotic technologies and workforce development strategies for U.S. manufacturers.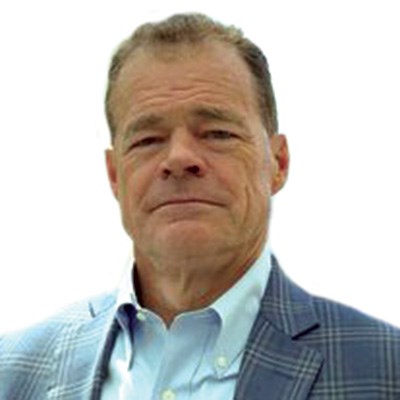 James Van Buren
Managing Director
Generational Transfer Entrepreneurs
---
Jamie has a B.S. in Environmental Biology from Juniata College and an M.B.A from St. Francis University. Before starting Generational Transfer Entrepreneurs (GTE), in 2017, a private equity company located at Carnegie Mellon University's Tepper School of Business in Pittsburgh, Jamie spent 20+ years in the construction materials and heavy construction industry and presently owns several businesses:  PennStress a precast & prestress concrete products business in Roaring Spring, PA.   GTE specializes in entrepreneurship through acquisition.  Helping entrepreneurial minded individuals acquire and run existing lower middle market business.  Additionally, Jamie sit on the boards of several companies and numerous associations and not-for-profit entities.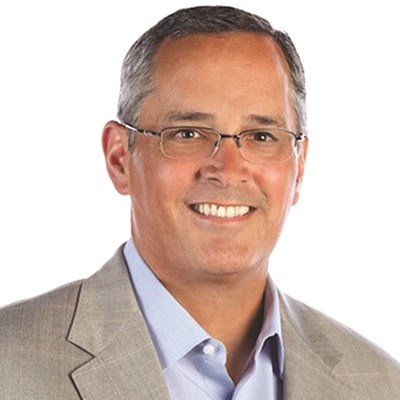 Andy Vollmer
Managing Director
BellMark Partners, LLC
---
Andy is Managing Director and Co-CEO of Bellmark Partners, LLC, and head of the firm's Cleveland office. Andy has over 28 years of investment banking experience, having personally completed well over 100 M&A, special committee, and board advisory assignments. Previously, he was with KeyBanc Capital Markets, where he was head of the sponsor coverage, consumer & retail and M&A investment banking groups.