Committee
Chairman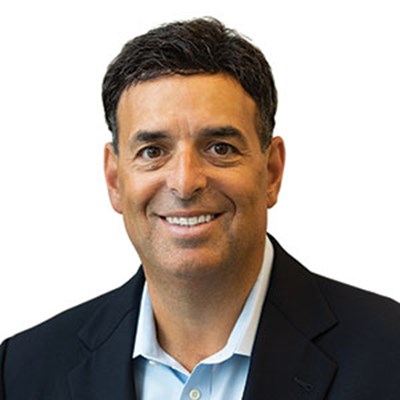 Fred Koury
President & CEO
Smart Business Network
---
Fred co-founded Smart Business Network in 1989 with a single publication in Cleveland, Ohio. In the years since, he has built the company into a leading multimedia and content marketing business providing print and digital marketing services to a national client base.
---
Host Committee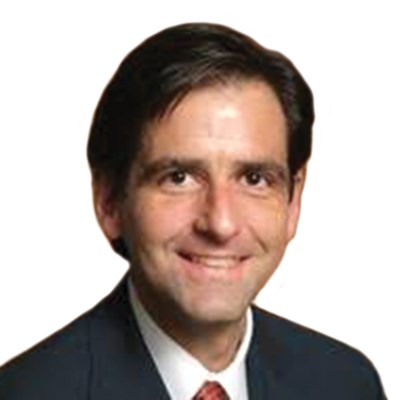 David Bentzinger
Team Lead - Corporate Banking
PNC Bank
---
David leads PNC Bank's Corporate Banking Team covering Missouri, Arkansas, Kansas, and Nebraska. PNC's Corporate Banking Group provides ideas and solutions for companies with revenue in excess of $50 million. The group provides a broad set of corporate finance, cash management, investment advisory, and merger and acquisition solutions. In addition to traditional corporate banking, his background includes leveraged and asset-based lending.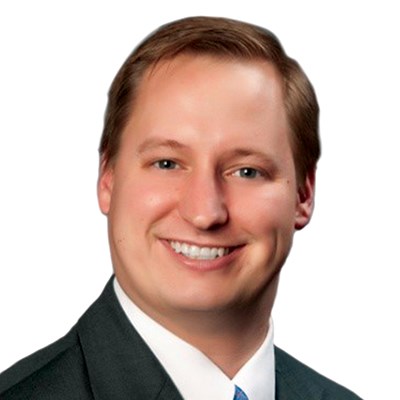 Peter Blumeyer
President/St. Louis Region
UMB Bank
---
Peter joined UMB in 2006. As president of UMB for the St. Louis region, he is responsible for the overall earning asset growth in the market, cross collaboration with other lines of business leaders and marketing UMB's brand in the region. Previously, he served as senior vice president, commercial team lead for UMB Commercial Banking.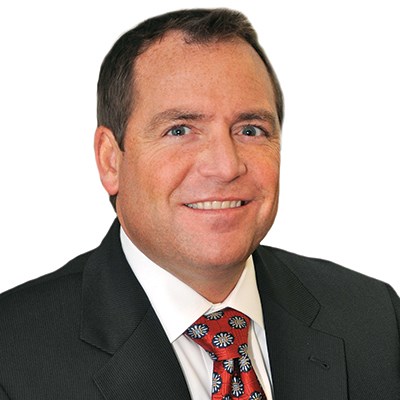 Michael Bratton
First Vice President of Investments and Financial Advisor
Raymond James
---
Michael is a Vice President of Investments and Financial Advisor with Raymond James providing comprehensive wealth management and retirement plan consulting for investors since 1999. His most deeply held principle is that the client always comes first. He works with you to customize a financial plan specifically designed with your goals in mind. Michael joined Morgan Keegan, now Raymond James, in 2004 after working nearly 6 years as a financial consultant with Morgan Stanley. He is a graduate of the University of Missouri-Columbia, where he earned a B.A. degree in political science. In addition to earning the CERTIFIED FINANCIAL PLANNER™ certification from the CFP® Board of Standards in 2006, Michael has also earned the ACCREDITED INVESTMENT FIDUCIARY® designation from Fiduciary360 in 2009.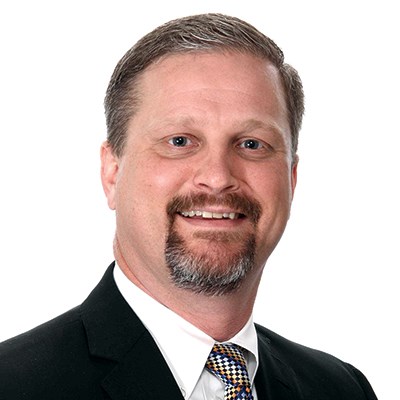 ---
Bo is a principal with 25 years of experience assisting public and private businesses with accounting, tax and consulting issues. At CLA, he utilizes his experience with internal controls, derivatives, income tax accounting, project management and purchase accounting to serve manufacturing, distribution and commercial services clients. He has worked domestically and internationally on all phases of the audit process including initial audits, restatements and integrated and nonintegrated audits audit partner.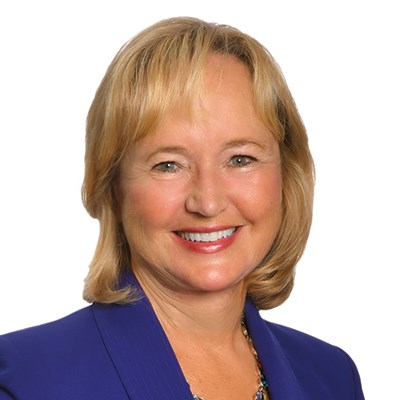 Marie Carlie
Tax Partner
BDO USA, LLP
---
Marie is a tax partner at BDO USA and has over 30 years of tax and business advisory experience serving emerging and middle-market companies. She oversees all aspects of tax engagements and is responsible for the proactive delivery of tax services. She has provided consultation on tax-related issues for individuals and business entities in a variety of industries, including emerging technology and life sciences, manufacturing and distribution, not-for-profit and real estate.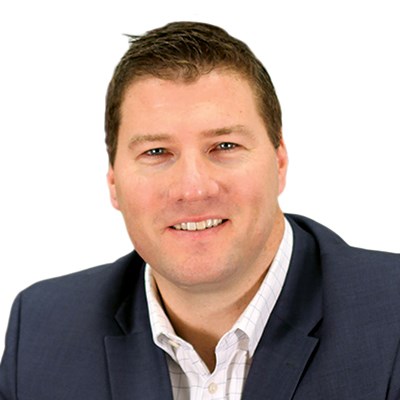 Drew Caylor
Managing Director
WILsquare Capital
---
Drew is managing director of WILsquare Capital. He has spent his career investing in and operating businesses in the lower-middle market. His background includes the leadership of buyout transactions, service on portfolio company boards and various operating assignments.
Previously, he was a partner at Louis York Capital, a multifamily office making direct investments in industrial manufacturing and distribution businesses. There, he focused on deal execution and served as director of a manufacturing platform company.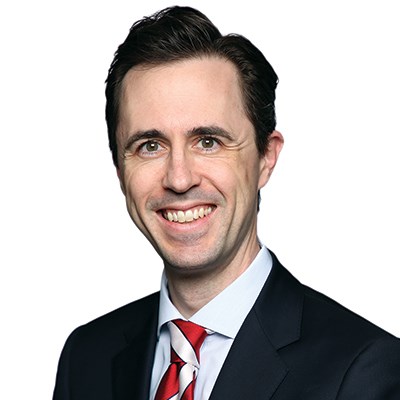 John Chalus
Director
BMO Financial Group
---
John is a Director in the Financial Advisory Services Group at BMO, specializing in mergers & acquisitions, recapitalizations, capital structure optimization and valuation. John has spent his entire career in investment banking, private equity, leveraged finance and restructuring advisory.
John holds an MBA from The University of Chicago, Booth School of Business and a BBA from the University of Iowa.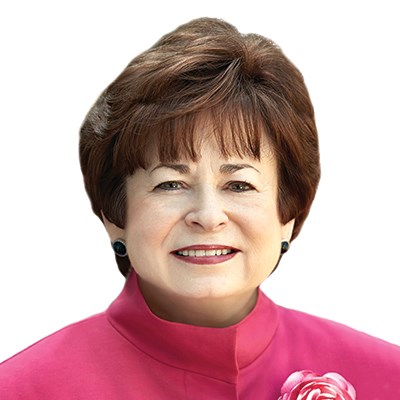 Maxine Clark
Founder; CEO
Build-A-Bear Workshop; Clark-Fox Family Foundation
---
Clark-Fox Family Foundation supports the economic development of the St. Louis metropolitan region through program development and investments in K-12, higher education, public health, immigration, social and racial justice, community leadership, and entrepreneurship. The foundation prioritizes programs and investments that empower the end user and leverage each other for greater impact for children and in our community.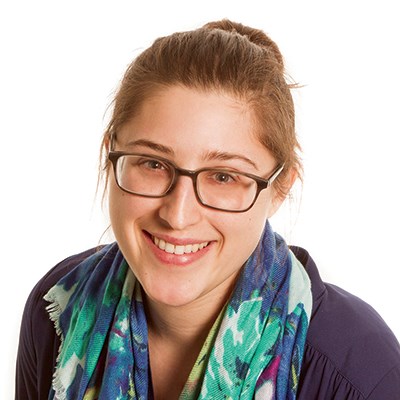 Abby Cohen
Founder, Co-CEO
Sparo Health
---
Abby is founder and co-CEO of Sparo, an award-winning, digital health company dedicated helping homebound seniors regain their independence. She and co-founder Andrew Brimer were selected to represent Sparo as one of 30 companies to exhibit at the first-ever White House Demo Day. They have presented for the Cavendish Global Health Impact Forum at the United Nations in New York, as well as at The University of Oxford.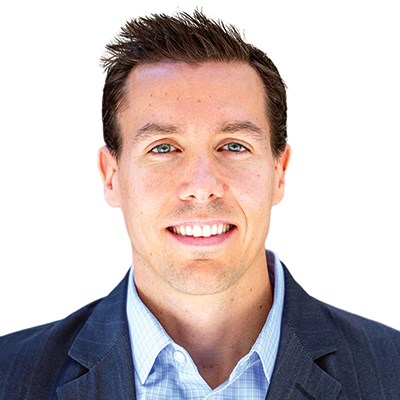 Jeff Connell
Principal
Lewis and Clark Capital
---
Jeff is a principal at Lewis and Clark Capital, a multi-strategy family office in St. Louis. He focuses on sourcing and evaluating potential opportunities, structuring and negotiating transactions and working with portfolio companies. Previously, he spent 12 years at Triton Capital Partners, a boutique investment bank, concentrating on mergers and acquisitions, capital raising and turnaround advisory services. He has spent his entire career in the middle market and has advised over 50 companies in several industries.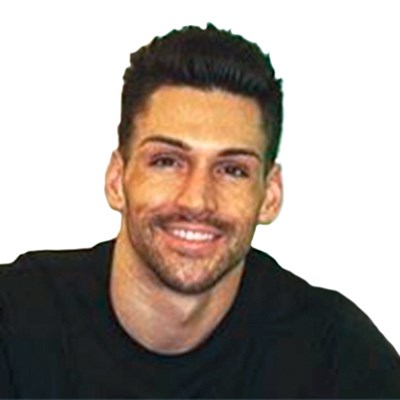 Brian Dixon
COO
Capital Innovators
---
Brian is COO of Capital Innovators, where he has helped raise tens of millions of dollars for investment funds and assisted its portfolio companies in raising over $330 million. He has provided venture investment and management to more than 125 companies in the technology, consumer products and energy-tech verticals and launched new business lines including fractional C-suite help for startups, corporate innovation partnerships, corporate accelerators, university partnerships and early education partnership. He co-created the world's first energy tech accelerator partnering a Fortune 500 energy utility, a statewide university system and a top-ranked accelerator.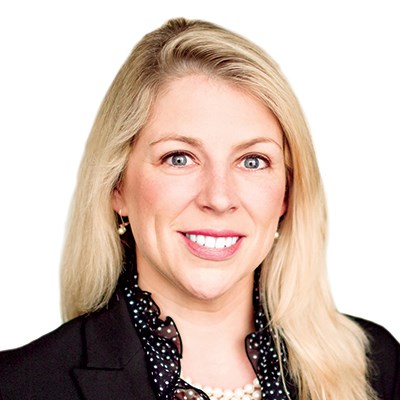 Jennifer Ehlen
CEO (BGI), Venture Partner (Portfolia)
BGI / Portfolia
---
Jennifer is founder and CEO of BGI (formerly Brazen Global Inc.), a software platform that  creates connected organizations through self-facilitated peer advisory groups. She also founded Prosper Women Entrepreneurs, which works to advance women-led companies through early stage investments and mentoring. Previously, she was a director at Thompson Street Capital Partners, where she worked with senior management to help source and evaluate investment opportunities for the $1.5 billion-plus private equity firm.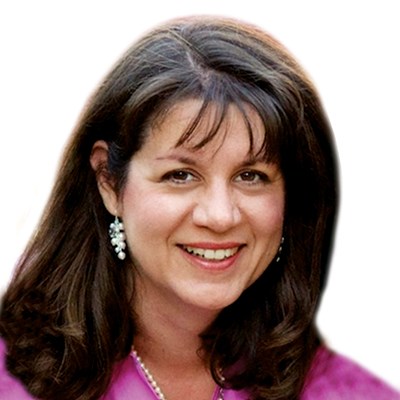 Phyllis Ellison
VP, Partnerships & Program Development
Cortex Innovation Community
---
Phyllis has been working to grow the St. Louis entrepreneurship community since 2005, creating resources and events to support entrepreneurs. She heads regional events including Startup Connection, InvestMidwest, and STL Startup Week. She joined the Cortex Innovation Community as director of Entrepreneur Services and Institutional/Corporate Partnerships. Cortex is a 200-acre urban innovation district that leverages university research and regional corporate technology assets to establish St. Louis as a nationally and internationally recognized technology hub.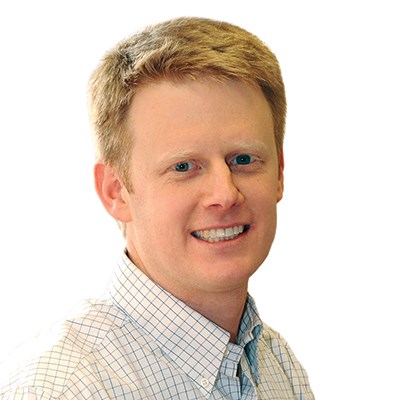 Spencer Finney
Partner
Sage Capital LLC
---
Spencer joined Sage Capital in 2005. Previously, he worked for The Northern Trust Co., providing retirement plan administration and valuation for large corporations. He serves on the board of the Saint Louis Brewery, is chairman of the board of trustees of Villa Duchense and Oak Hill School and is a member of the advisory council of Mission St.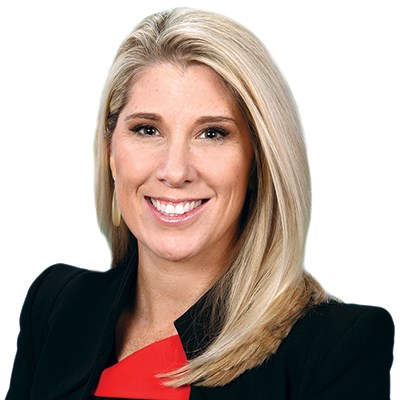 Meg Fisher
Market President
CIBC
---
Meg currently serves as Market President for CIBC in St. Louis. In her role, Meg leads the Commercial Banking Team and oversees the coordinated delivery of commercial banking, commercial real estate, private wealth, and community banking services in the market. She has over 20 years of professional commercial banking experience, primarily spent in the St. Louis region.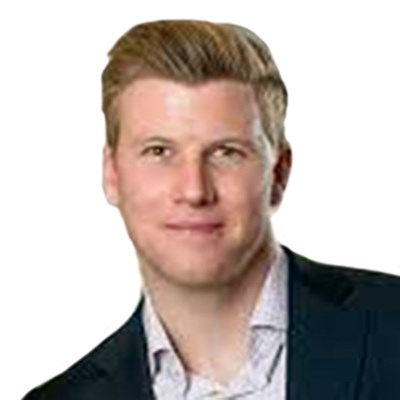 Drew Frailey
Vice President
Forsyth Partners
---
Drew joined Forsyth Partners in 2016 as a vice president with responsibility for sourcing, evaluating and executing M&A transactions and supporting its operating companies' senior leadership teams on key strategic initiatives. Previously, he worked at CCMP Capital (formally J.P. Morgan Partners), a New York City-based private equity fund with over $16 billion invested in buyout and growth equity transactions since 1984.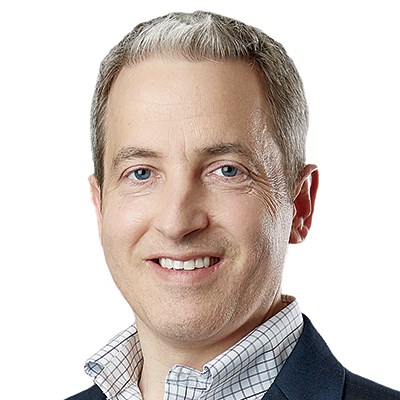 Andrew Fulford
Vice President, Corporate Development
HBM Holdings Company
---
Andrew is an investment professional with 15 years of experience of direct investing in middle-market companies. Since 2018, he has served as vice president of Corporate Development for HBM Holdings Co., an investment and management firm in St. Louis focusing on a long-term buy and build approach to operating companies in its portfolio. He is also responsible for the firm's efforts on deal origination and execution of platform and strategic add-on acquisitions.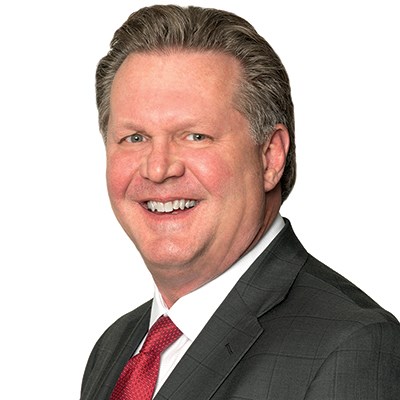 Neal Furlong
Senior Wealth Advisor
Hightower Wealth Advisors | St. Louis
---
Neal brings 25+ years of comprehensive planning experience in his role as Senior Wealth Advisor at HighTower, a respected St. Louis-based Wealth Management practice. Neal believes in the importance of fundamentals and discipline (stemming from his college football days); it is the approach he takes to creating financial plans. Focused on business owners, Neal's experience runs from executive/owner benefits through advanced succession planning and holds his Certified Exit Planning Advisor (CEPA®) credentials.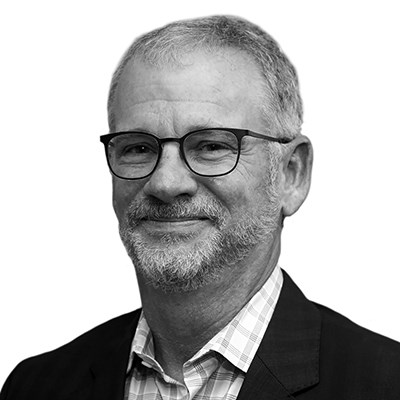 Steve Gallant
EVP, General Counsel
Maritz Holdings Inc.
---
Steve is executive vice president, general counsel at Maritz Holdings Inc., a 125-year-old family-held business. He is responsible for all legal matters, corporate development, certain human resource functions and has myriad other responsibilities. Previously, he was the first general counsel at SAVVIS Communications, which was later acquired by CenturyLink, and before that, spent 11 years in private practice, first with Rosenblum Goldenhersh and later with The Stolar Partnership, where he was a partner.
VIncent J. Garozzo
Officer
Greensfelder, Hemker & Gale, P.C.
---
With extensive experience in mergers and acquisitions, corporate finance and tax issues, Greensfelder attorney Vince offers business-oriented solutions to clients in corporate transactions. He is a member of Greensfelder's Board of Directors andleader of the Business Services Practice Group. He previously served as president. He has represented clients in transactions in the U.S. and abroad, handling the financial, tax, accounting and business-law aspects of mergers and acquisitions and corporate finance transactions.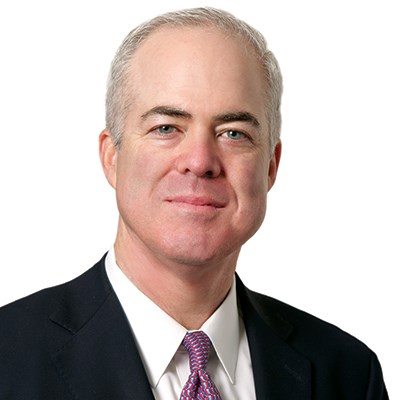 Jack Gillis
Executive Director
J.P. Morgan
---
Jack is an Executive Director at J.P. Morgan Private Bank in St. Louis, where he brings 30 years of experience to supporting the region's most prominent families, business owners, corporate executives, endowments and foundations across their wealth management needs. Prior to joining the Private Bank in 2009, Jack worked in M&A and corporate finance for 18 years. Active in his community, Jack is Chairman of the Board of Directors of Great Circle.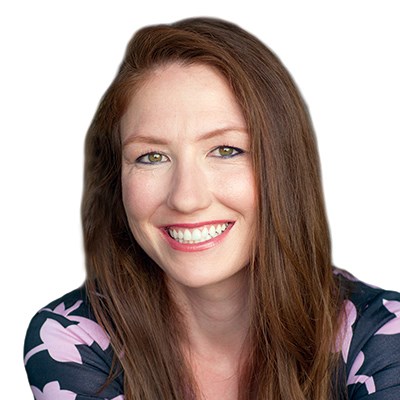 Kasey Grelle
CEO
Gateway Blend
---
Kasey is the CEO at Gateway Blend, a leader in cross-vertical social media properties including Cinemablend.com, Odometer.com, Suggest.com, Brainjet.com, Tickld.com and Minq.com. Gateway Media's targeted brand portfolio reaches 60+ million unique visitors each month and is designed to entertain, engage and inform. Previously, she led investment activity at Cultivation Capital, responsible for the fund's technology funds and for sourcing new investments, screening and evaluating them, and communicating them to Cultivation Capital's investors and general partners.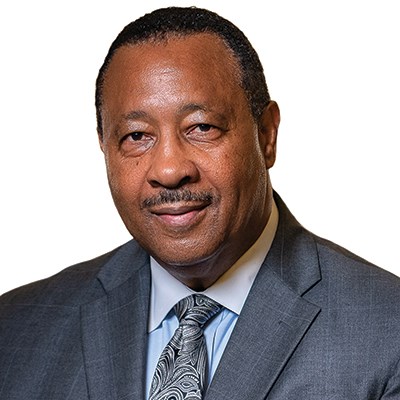 David P. Grigsby
Co-founder & Partner
TBS Falcon LLC
---
David is a founding partner of TBS Falcon LLC and chairman and CEO of TBS Falcon Energy Solutions, a subsidiary of TBS Falcon LLC. For TBS Falcon Energy Solutions, he is primarily responsible for energy project origination, project leadership, structure and investments for both domestic and international opportunities. Previously, he founded Targeted Business Solutions LLC, created to implement state-of-the-art innovation, provide world-class expertise, educate and offer its clients cost effective technologies to increase the energy efficiency of their buildings and save them significant money on energy costs.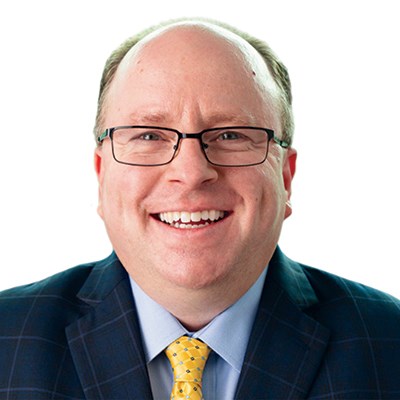 Matthew J. Grimm
President
Vanliner Insurance Company
---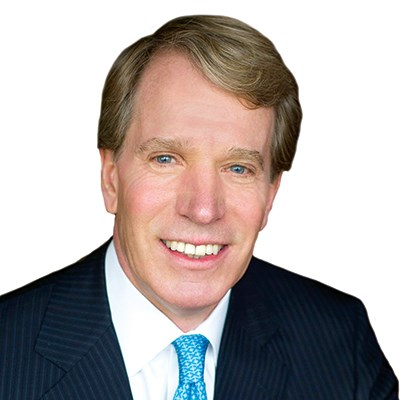 Keith S. Harbison
Founder
Alitus Partners
---
Keith was founder, chairman and pesident of Pretium Packaging, growing it into one of the largest plastic bottle manufacturers in North America. After selling it, he founded Alitus Partners, which provides small business owners with the capital and operating expertise to enhance growth and support infrastructure development. Alitus has a long-term strategy and invests in control positions in lower middle-market businesses involved in manufacturing, processing, industrial services and business services.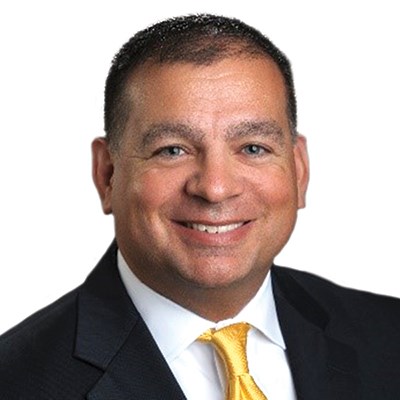 Matt Harvey
Partner
RSM US LLP
---
Matt is audit practice leader and office managing partner with the St. Louis office of RSM US LLP. He has 25 years of public accounting experience and has served companies in numerous industries. He has experience with public and private companies of all sizes, including public and private debt and equity offerings. He has coordinated global audit, tax, valuation and M&A teams on a wide variety of projects.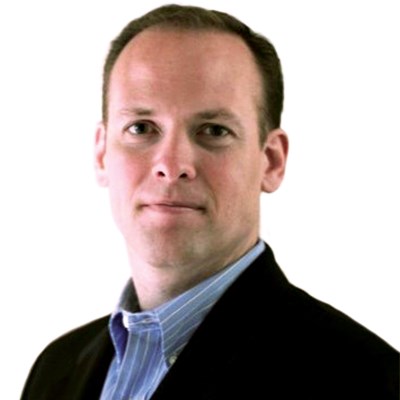 Kevin Herr
CFO
OmniGo Software
---
Kevin is Chief Financial Officer of Omnigo Software and President of Omnigo International, a private-equity backed SaaS company servicing law enforcement and security. Before joining Omnigo, Kevin was Chief Financial Officer of SMP, a media technology company. Earlier in his career, Kevin owned and operated a digital print company. After a successful exit, and earning an MBA from the University of Notre Dame and an MIM from Washington University, he worked at Anheuser-Busch InBev, Procter & Gamble and Macy's in various financial roles. He has been directly involved in transacting over 15 acquisitions and divestitures in his career.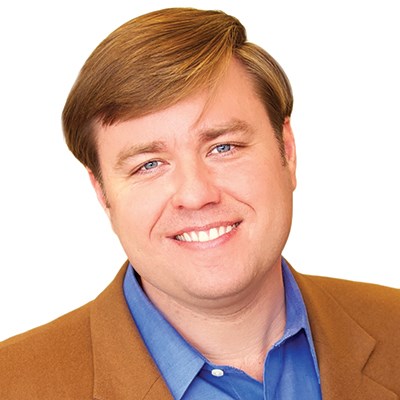 Cliff Holekamp
Co-founder & Managing Director
Cultivation Capital
---
Cliff is co-founder, managing director and general partner at Cultivation Capital. The firm was named the most active venture capital firm in the Midwest by Pitchbook, and a top 10 leading firm by Crunchbase. Previously, he was founder and president of Foot Healers and the Professor of Practice and Academic Director for Entrepreneurship at the Olin Business School at Washington University, where he was named one of the Top 100 Entrepreneurship Professors in the World.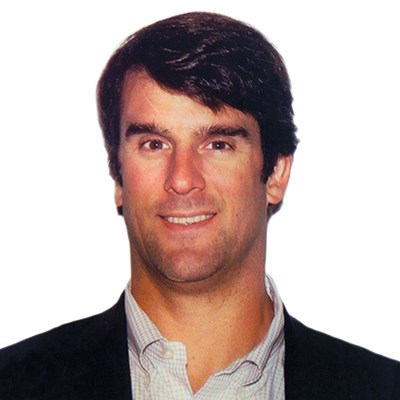 Rick Holton
Managing Director
FINTOP Capital
---
Rick is a managing director at FINTOP Capital and has served in venture capital as a general partner in the tech, life sciences, and fintech sectors. He founded Holton Capital Group, a family office that invests in early stage technology and life science companies, and later-stage private equity buyouts and real estate. He serves on the boards of Anchor Packaging, Arch Design, BridgeFT, CoverCress, SMArtX, the Olin Alumni Board and YPO St. Louis.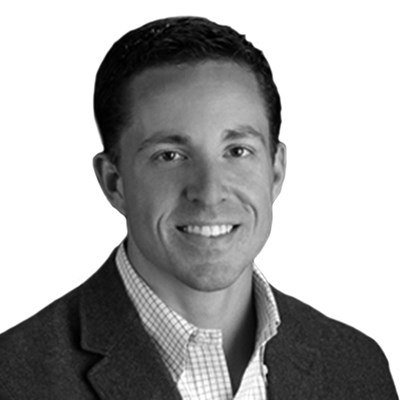 Heath Hunter
Vice President - Corporate Development
Dot Family Holdings
---
Heath serves as vice president of Corporate Development for Dot Family Holdings.He began his career as a management consultant with PwC. Prior to DFH, he was a vice president with the private equity firm Prospect Partners in Chicago.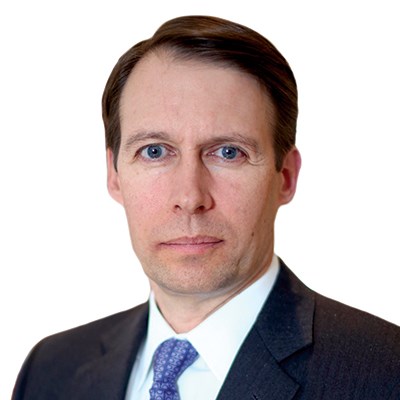 Brendan Johnson
Partner
Bryan Cave Leighton Paisner LLP
---
Brendan has a broad-based corporate practice with concentrations in corporate finance and securities law, mergers and acquisitions and corporate governance matters. He has represented clients ranging from emerging companies to widely held public companies in matters such as private placements of debt and equity securities, initial public offerings and other public securities offerings, mergers and acquisitions, review and preparation of periodic reports and proxy materials for filing with the SEC, and general commercial transactions.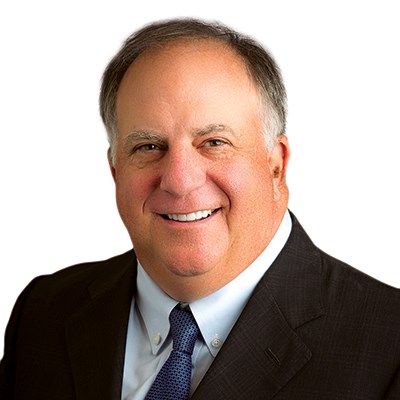 Bennett Keller
Partner
Lathrop GPM
---
Bennett. Keller is the partner in charge of the St. Louis office of Lathrop Gage. He concentrates his practice in estate planning, probate and general business, corporate law and succession planning. He is an adjunct professor at the Washington University School of Law in the Master's of Taxation Program, where he teaches a class in business succession planning.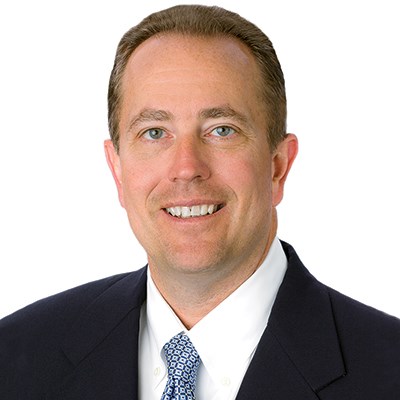 Paul Klug
Shareholder
Polsinelli
---
Paul's practice focuses on corporate law, mergers and acquisitions and corporate finance, securities and private equity, with experience in tax, franchise law and real estate for clients in various industries. Paul counsels companies from startups to emerging and growing businesses, to companies that are downsizing or preparing to sell or whose owners are preparing for an exit, including transactions involving privately held and public companies and private equity.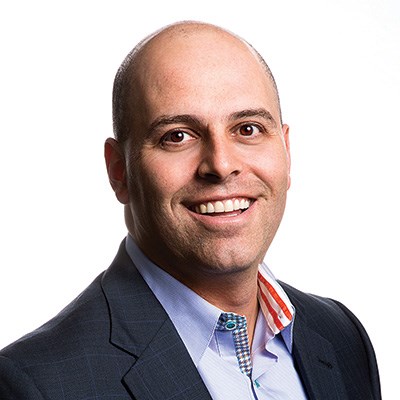 Lee Koury
Managing Partner
Smart Business
---
Lee is managing partner of Smart Business Network, a national events, media and marketing company founded in 1989, primarily responsible for expanding the company's Aspire deal-making conference throughout the U.S. He plays a key role in establishing corporate policies and developing long-term strategy and growth plans. Previously, he founded and chaired the Growth Group at national law firm Arter & Hadden LLP (now Tucker, Ellis & West), which focused on working with middle-market and high-growth technology companies.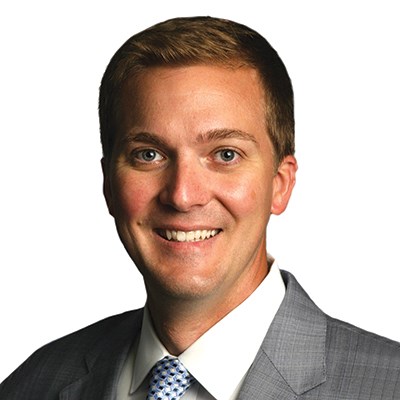 Dan Kraus
Managing Director
BMO Harris Bank
---
Dan has served as managing director and commercial banking market executive for BMO Harris Bank's Commercial Banking Division since 2015. As an executive leader, he is responsible for the oversight and management of all aspects of the bank's Commercial Banking operations in eastern Missouri and the Greater St. Louis area. He also serves on a leadership team that creates and implements strategic initiatives and mentors sales leaders across BMO's expansion markets.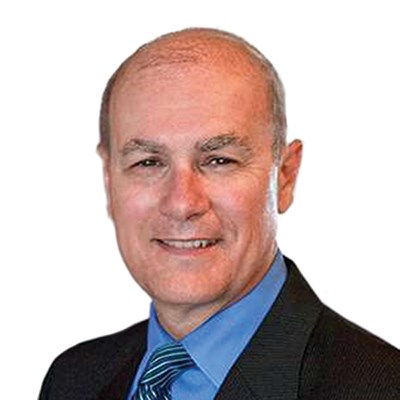 Tom Minogue
Chairman
Thompson Coburn LLP
---
Thomas has served as chairman of Thompson Coburn for 19 years, leading the firm through a period of growth and nationwide expansion. As a legal adviser to some of the region's largest companies, he has helped executives pursue fundamental change for their organizations and achieve high-level strategic objectives.He takes an executive's approach to law, communicating clearly and simply, distilling complex information into actionable items and negotiating to achieve win-win results in high-stakes transactions.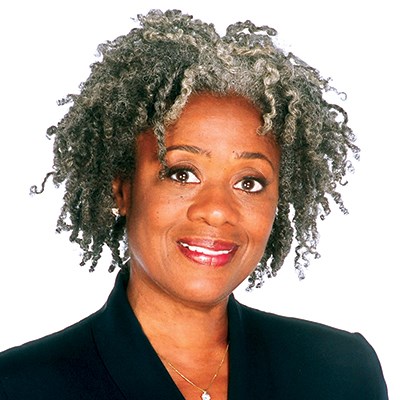 Sandra M. Moore
Managing Director Chief Impact Officer
Advantage Capital
---
Sandra is managing director and chief impact officer at Advantage Capital, a private equity firm focused on high-growth and high-wage business investing in communities where access to investment capital has historically been hard to find. She guides the design of investments and investment strategies to maximize community impact. She assists the investment team in growing and sharing community impact results and studies those results to ensure the firm is achieving impact goals.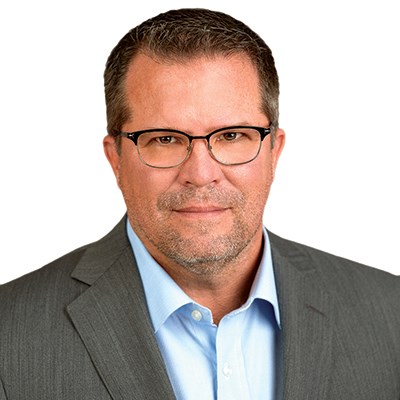 Bill Morgan
Managing Member & Owner
Process Control Solutions, LLC
---
Bill currently owns and operates a turn-key provider of systems integration services and distributor of process equipment in the Midwest. Prior to PCS, he purchased the assets of a distressed St. Louis based manufacturing company which he later sold after a complete turn-around. Additionally, Bill was a senior executive for a diversified, privately held middle market manufacturing company having key roles in Corporate Operations and serving on the Executive Staff of various business units within the portfolio. He has an MBA from the University of California and has been a board member for multiple businesses.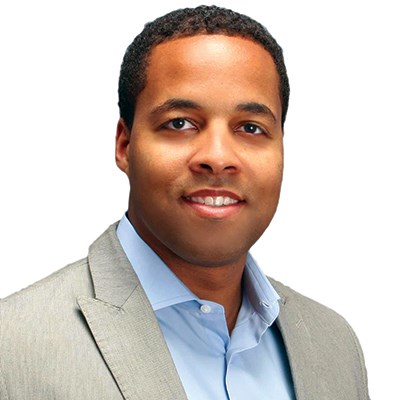 Chris Motley
Founder & CEO
Better Weekdays, Inc.
---
Chris is the Founder and & CEO of The Whether. The Whether helps employers find and hire high-performing diverse talent from the comfort of their offices. Its platform brings together students and recent alums to provide the content, the community and the connections necessary to maximize their potential. The company has raised over $7 million in funding with support from the Bill & Melinda Gates Foundation and Strada Education Network. Prior to founding The Whether, Chris spent 6 years as an EVP at1888 Mills, a global textile manufacturer, where he led its expansion into Ghana, Africa and built its Apparel Division. Previously, Chris spent 4 years at Goldman Sachs as a Commodities and Interest Rate Products trader. He is a graduate of Columbia University and the Kellogg School of Management.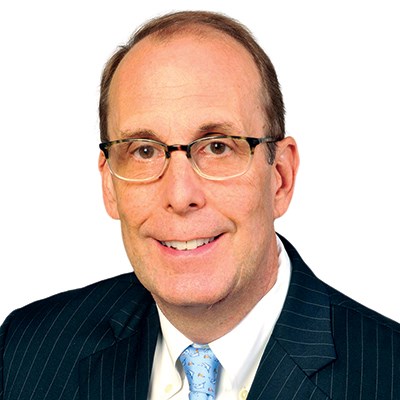 Larry Otto
President
U.S. Bank
---
Larry is president of U. S. Bank in St. Louis, serving as the leader of U.S. Bank's operations locally. He is chairman of the U.S. Bank St. Louis Board of Directors and directly leads the Commercial Banking effort.Previously, he was president of Bank of America in Missouri, and he has held leadership positions in both Commercial Banking and Wealth Management businesses during his career.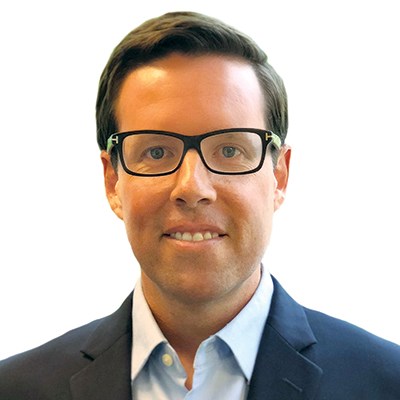 Wesley Rarick
Managing Director
Argos Capital Partners
---
Wesley serves as Managing Director of Argos Capital Partners. He works to source, diligence and execute private equity, private debt and real estate investment opportunities. He also focuses on monitoring and influencing the performance of currently held investments.Prior to joining Argos Capital Partners, Wesley was an Operating Partner at Lewis and Clark Capital. Wesley sourced and executed lower middle market private equity transactions in addition to serving as CEO, COO, board member and interim operating executive of multiple portfolio companies.  Wesley received a BSBA in Accounting and Finance at Miami University and an MBA at the Olin School of Business at Washington University in St. Louis. He is also an active member of the Young Presidents' Organization, St. Louis chapter.
Mike Reed
GM & Former Co-Owner
US Coatings
---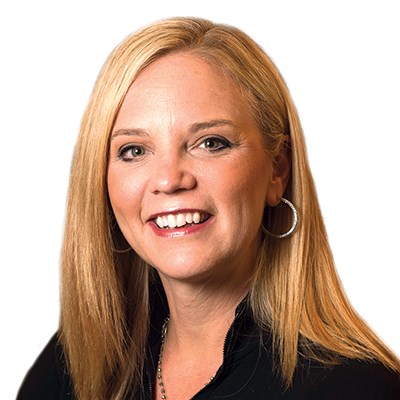 Ruth Saphian
Office Managing Partner
Ernst & Young LLP
---
Ruth has over 25 years of experience at Ernst & Young (EY). She was promoted to partner in 2005 and serves as coordinating partner on priority EY clients. She was named managing partner in 2013 and is responsible for over 350 partners and professionals within EY's tax, consulting and assurance practices.
Matt Schneider
Partner
Husch Blackwell
---
Matt has over 15 years of experience providing sophisticated legal counsel covering the full spectrum of the business and legal needs of individuals and businesses. Clients entrust Matt with complex mergers and acquisitions and joint venture transactions across a wide range of industries. Matt works with business stakeholders to assemble the best team of industry experts and advisors (including attorneys, investment bankers, accountants and consultants) to best position the business for a transaction and maximize value. In structuring deals, conducting and managing due diligence, and drafting and negotiating deal documents, Matt and his team deliver strategic, cost-effective solutions that put business objectives first.
Casey Sears
Director of Corporate Development
Barry-Wehmiller Companies
---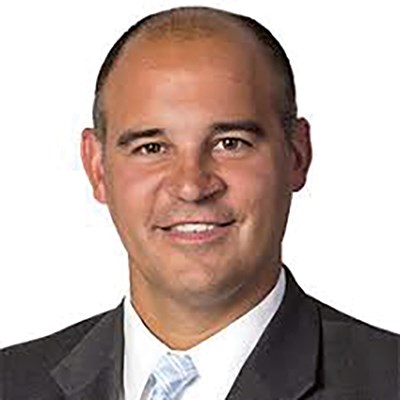 Rick Sems
Executive Vice President
First Bank
---
In this role, Rick leads a team that includes retail banking, marketing and sales, community affairs, product development and the client contact center who are intensively focused on delivering a differentiated client experience. Prior to joining First Bank, Rick was President & CEO of the Reliance Bank. In 1993, Rick started his career with Price Waterhouse. He passed the CPA in 1994 and earned his MBA from the University of Michigan in 2000.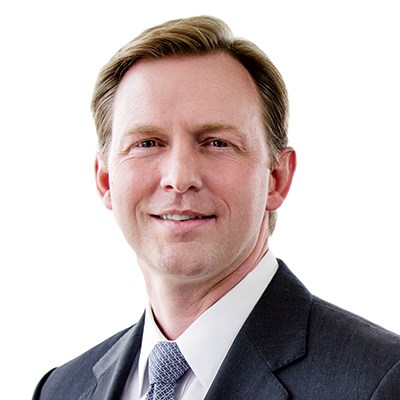 Jack Senneff
Managing Director
Thompson Street Capital Partners
---
Jack is a managing director with Thompson Street Capital Partners and leads the firm's Deal Origination and Portfolio Support teams. Previously, served in the United States Army as an infantry officer in Ranger, Airborne and Mechanized units. He also managed a regional sales and service team with Cintas Corp., a national facilities service provider.
Donald Sharp
President & CEO
Coolfire Solutions
---
A highly respected innovator with more than 25 years of industry and consulting experience, Don leads Coolfire Solutions, a technology company focused on real-time event awareness, control and response to enhance team collaboration and asset coordination. He joined Coolfire Solutions in 2014, after five years of implementing innovative technologies at a Fortune 250 global manufacturing firm, first as vice president and CIO, then as senior vice president of Enterprise Services.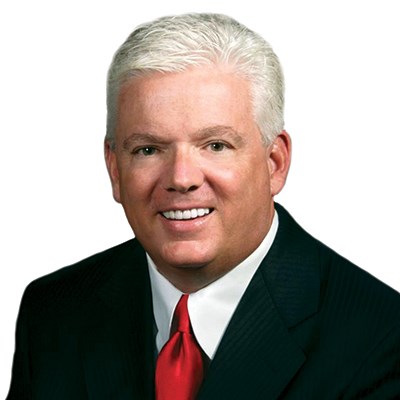 Kevin Short
Managing Partner & CEO
Clayton Capital
---
Kevin Short is managing Partner and CEO of Clayton Capital Partners, a St. Louis-based investment banking firm specializing in merger and acquisition advisement. He is author of "Sell Your Business For An Outrageous Price," which synthesizes his experiences selling mid-sized companies for twice the industry average EBITDA multiple. He has also orchestrated more than 150 purchase/sale transactions with an aggregate value of more than $1 billion. Years of experience enable him to aggressively pursue his clients' objectives during the turbulence that characterizes every transaction.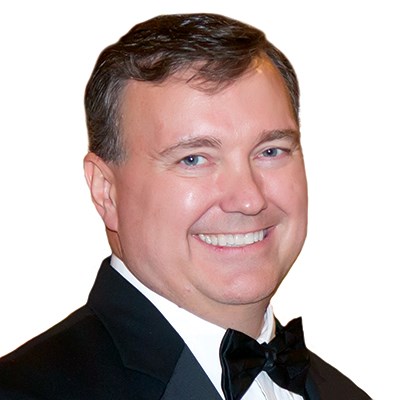 Mark Steele
Co-Owner, CEO & President
Craftsmen Industries, Inc.
---
Mark is an operating executive and board adviser in a variety of contexts. He served as resident and CEO of seven companies under a half dozen private equity and hedge fund owners. He serves as an adviser to PE firms as an active outside board member, with a focus on management team development in the PE context. He brings advanced sales, operations, global supply chain and risk management skills, and expertise in safety, lean, safety, quality and service excellence.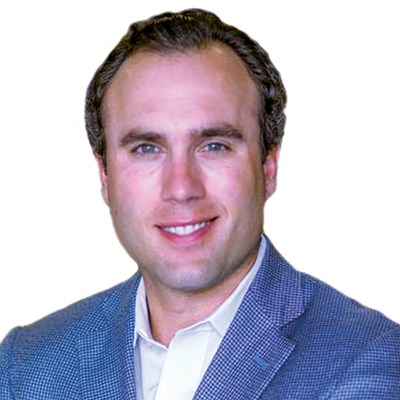 Aaron Telle
President & CEO
Telle Tire & Auto Centers
---
Aaron is the fourth-generation president and CEO of Telle Tire & Auto Centers. After purchasing 100 percent of the company in 2010, he led a growth and rebranding strategy, taking a single retail location with seven employees to 10 stores and 76 associates. He is responsible for development and implementation of strategy, business objectives and planning activities, including benchmarking, positioning the company for organic and inorganic growth and identifying innovative customer experiences.
Russell Williams
Managing Partner
Green Peak Capital Partners
---
Russell has more than 20 years of experience in corporate strategy and finance. Previously, he held roles ranging from managing director of equity research and portfolio manager, to director of strategic development at firms including Connell Curtis Group and The Pathfinder Fund. Most recently, he served as senior director of International Business Operations at Aegion Corp., where he was responsible for the Asian and Latin American operations of the company's Commercial and Structural business segment.