Committee
Chairman
Fred Koury
President & CEO
Smart Business Network
---
Fred co-founded Smart Business Network in 1989 with a single publication in Cleveland, Ohio. In the years since, he has built the company into a leading multimedia and content marketing business providing print and digital marketing services to a national client base.
---
Host Committee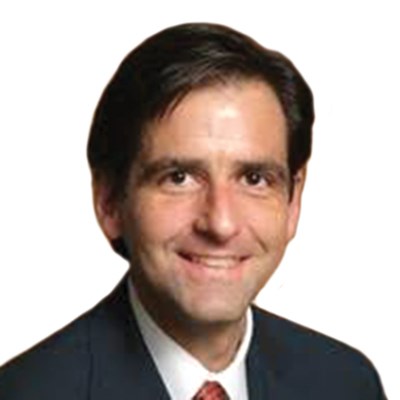 David Bentzinger
Team Lead - Corporate Banking
PNC Bank
---
David leads PNC Bank's Corporate Banking Team covering Missouri, Arkansas, Kansas, and Nebraska. PNC's Corporate Banking Group provides ideas and solutions for companies with revenue in excess of $50 million. The group provides a broad set of corporate finance, cash management, investment advisory, and merger and acquisition solutions. In addition to traditional corporate banking, his background includes leveraged and asset-based lending.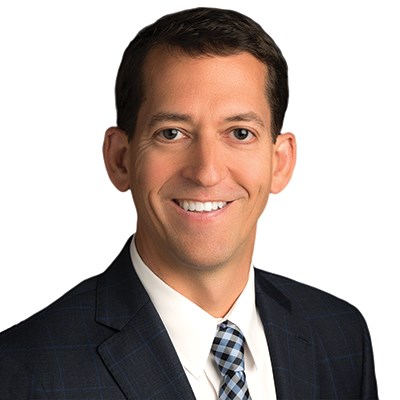 Tim Buening
Vice President
Capital For Business, Inc. and Commerce Bancshares, Inc.
---
Tim is one of six partners responsible for sourcing, analyzing, selecting, structuring, and managing various platform and add-on acquisitions. Prior to joining CFB, Tim spent more than 20 years in various roles across a wide range of companies and functions, including investment banking, marketing and innovation, corporate strategy and M&A, leveraged lending, management consulting, sales and commercial banking.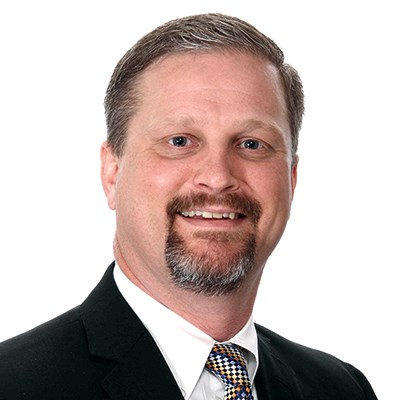 Bo Butters
Managing Partner
CLA
---
Bo is a Principal at CliftonLarsonAllen LLP with 26 years experience assisting private and public businesses with accounting, tax and consulting issues. He is one of the St. Louis regional leaders for transaction services provided to private equity firms and privately-held companies. Bo has extensive experience serving as the lead partner on due diligence and audit engagements in conjunction with business acquisitions and dispositions.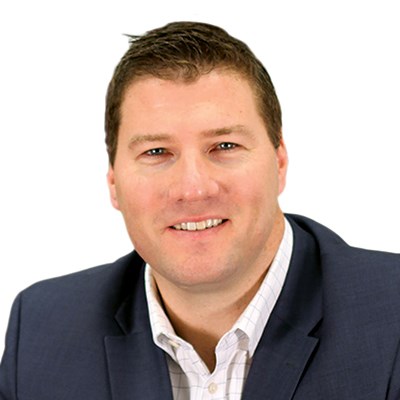 Drew Caylor
Managing Director
WILsquare Capital
---
Drew is managing director of WILsquare Capital. He has spent his career investing in and operating businesses in the lower-middle market. His background includes the leadership of buyout transactions, service on portfolio company boards and various operating assignments.
Previously, he was a partner at Louis York Capital, a multifamily office making direct investments in industrial manufacturing and distribution businesses. There, he focused on deal execution and served as director of a manufacturing platform company.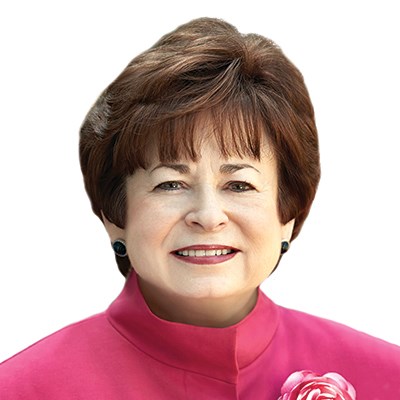 Maxine Clark
Founder
Build-A-Bear Workshop | Clark-Fox Family Foundation
---
Maxine is the Founder of Build-A-Bear Workshop®, a teddy-bear themed retail-entertainment experience. Founded in 1997, today there are over 400 Build-A-Bear Workshop stores worldwide and nearly 200 million stuffed animals have been sold. Her latest venture is the Delmar DivINe™—the transformation of a neighborhood eyesore, the historic St. Luke's Hospital, into a multi-use real estate development to open in 2021.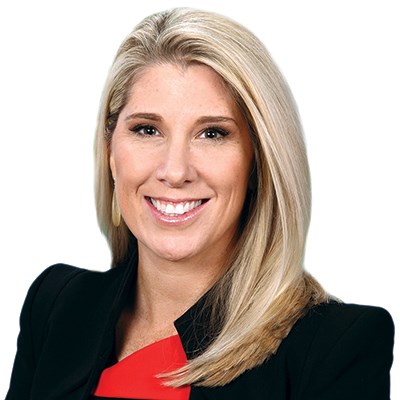 Meg Fisher
Market President
CIBC
---
Meg currently serves as Market President for CIBC in St. Louis. In her role, Meg leads the Commercial Banking Team and oversees the coordinated delivery of commercial banking, commercial real estate, private wealth, and community banking services in the market. She has over 20 years of professional commercial banking experience, primarily spent in the St. Louis region.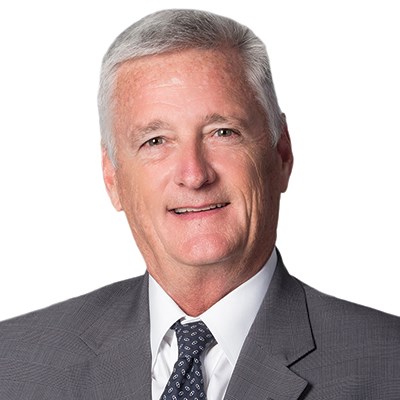 Tim Fogerty
Managing Director
First Bank
---
Tim, Managing Director of Midwest Commercial Banking, with responsibilities for First Bank teams in Middle Market Commercial and Industrial, Commercial Real Estate, and Public Funds. Prior to joining First Bank, Tim was EVP and Chief Lending Officer for another financial institution with over 36 years of commercial banking experience with a focus on working with family and privately owned businesses.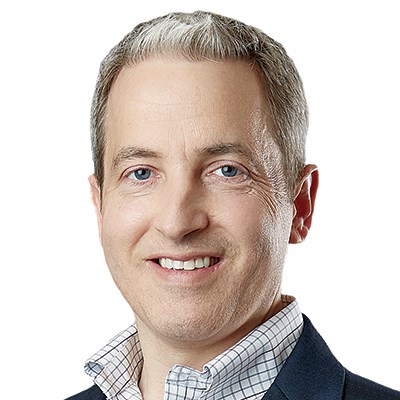 Andrew Fulford
Vice President, Corporate Development
HBM Holdings Company
---
Andrew is an investment professional with 15 years of experience of direct investing in middle-market companies. Since 2018, he has served as vice president of Corporate Development for HBM Holdings Co., an investment and management firm in St. Louis focusing on a long-term buy and build approach to operating companies in its portfolio. He is also responsible for the firm's efforts on deal origination and execution of platform and strategic add-on acquisitions.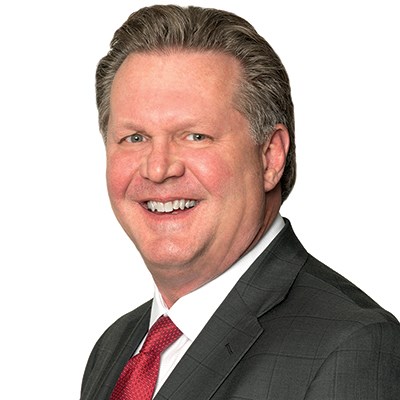 Neal Furlong
Senior Wealth Advisor
Hightower Wealth Advisors
---
Neal brings 25+ years of comprehensive planning experience in his role as Senior Wealth Advisor at HighTower, a respected St. Louis-based Wealth Management practice. Neal believes in the importance of fundamentals and discipline (stemming from his college football days); it is the approach he takes to creating financial plans. Focused on business owners, Neal's experience runs from executive/owner benefits through advanced succession planning and holds his Certified Exit Planning Advisor (CEPA®) credentials.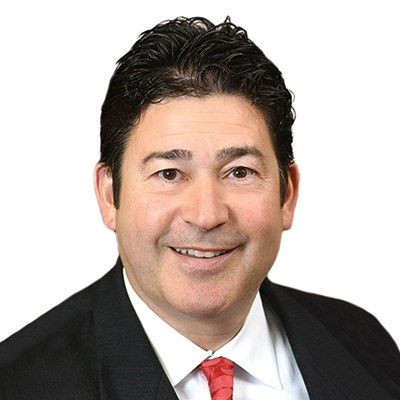 VIncent Garozzo
Officer
Greensfelder, Hemker & Gale, P.C.
---
With extensive experience in mergers and acquisitions, corporate finance and tax issues, Greensfelder attorney Vince offers business-oriented solutions to clients in corporate transactions. He is a member of Greensfelder's Board of Directors andleader of the Business Services Practice Group. He previously served as president. He has represented clients in transactions in the U.S. and abroad, handling the financial, tax, accounting and business-law aspects of mergers and acquisitions and corporate finance transactions.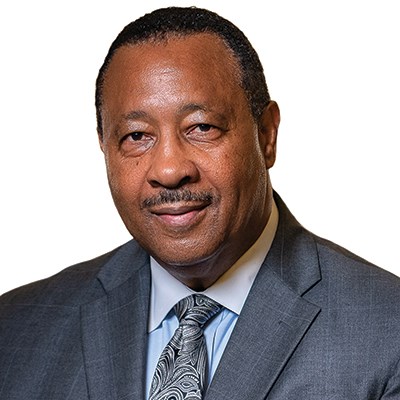 David P. Grigsby
Chief Executive Officer
Gas It Up, Inc
---
David is Chief Executive Officer of Gas It Up, Inc, and also serves as Chairman of the Board of Directors. Gas It Up is an app-based mobile fueling delivery company operating in the Eastern Region of the USA. Grigsby is focused on growing the company into the "Uber" of mobile fueling through the company's B2B and B2C models. He has over 35 years of domestic and international investment and business experience with Merrill Lynch and Prudential in New York City. He is a Co-founder and Partner of TBS Falcon, an international energy advisory and consulting firm operating primarily in the Middle East. Mr. Grigsby was a host committee member and panelist for the inaugural Dealmakers Conference held in St. Louis, MO on February 13, 2020.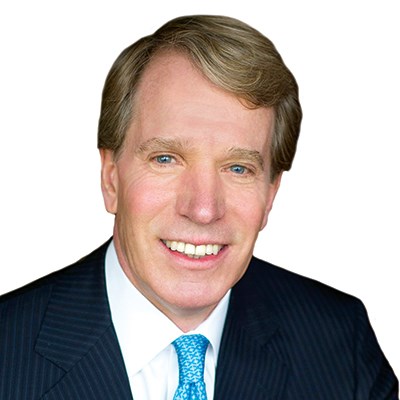 Keith Harbison
Founder
Alitus Partners
---
Keith was founder, chairman and president of Pretium Packaging, growing it into one of the largest plastic bottle manufacturers in North America. After selling it, he founded Alitus Partners, which provides small business owners with the capital and operating expertise to enhance growth and support infrastructure development. Alitus has a long-term strategy and invests in control positions in lower middle-market businesses involved in manufacturing, processing, industrial services and business services.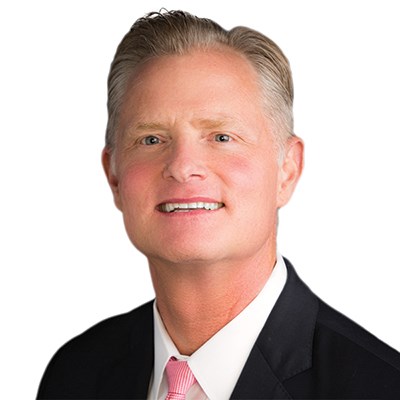 Tom Harmon
President - St. Louis
Commerce Bank
---
Tom, CFA, is President of Commerce Bank, St. Louis and leads the Bank's commercial banking activities in the St. Louis Region. Tom has 25 years of commercial banking experience including leveraged and syndicated deal experience with privately held, public and private equity owned companies. He also spent over three years as President of Legacy Pharmaceutical Packaging in St. Louis where he led efforts to raise bank debt, subordinated debt and equity while tripling revenues.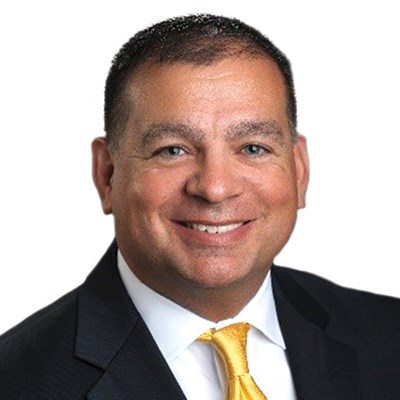 Matt Harvey
Partner
RSM US LLP
---
Matt is the Office Managing Partner for RSM's St. Louis office which provides audit, tax and consulting services to clients in a wide variety of industries. Matt has 25 years of experience and serves both public and private companies. He also volunteers as a board member for FamilyForward in St. Louis.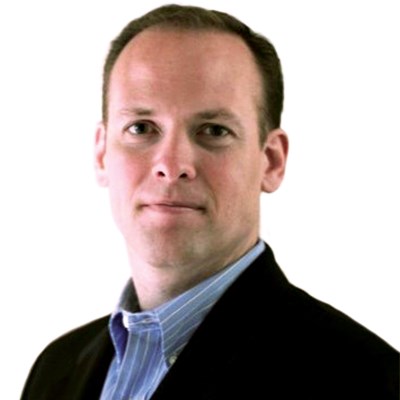 Kevin Herr
COO/CFO
KnowledgeLake
---
Kevin is Chief Financial Officer of Omnigo Software and President of Omnigo International, a private-equity backed SaaS company servicing law enforcement and security. Before joining Omnigo, Kevin was Chief Financial Officer of SMP, a media technology company. Earlier in his career, Kevin owned and operated a digital print company. After a successful exit, and earning an MBA from the University of Notre Dame and an MIM from Washington University, he worked at Anheuser-Busch InBev, Procter & Gamble and Macy's in various financial roles. He has been directly involved in transacting over 15 acquisitions and divestitures in his career.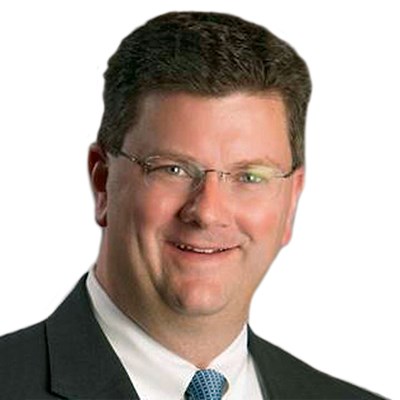 Jeff Hoelscher
Office Managing Partner
EY
---
Jeff is the office managing partner for EY St. Louis, an office of over 400 people that offers professional services including assurance, consulting, transaction advisory, and tax. He has been with the firm for 28 years in the assurance practice serving many prominent private and public companies in St. Louis.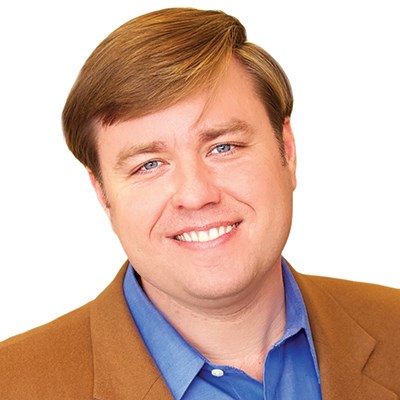 Cliff Holekamp
Co-founder & Managing Director
Cultivation Capital
---
Cliff is co-founder, managing director and general partner at Cultivation Capital. The firm was named the most active venture capital firm in the Midwest by Pitchbook, and a top 10 leading firm by Crunchbase. Previously, he was founder and president of Foot Healers and the Professor of Practice and Academic Director for Entrepreneurship at the Olin Business School at Washington University, where he was named one of the Top 100 Entrepreneurship Professors in the World.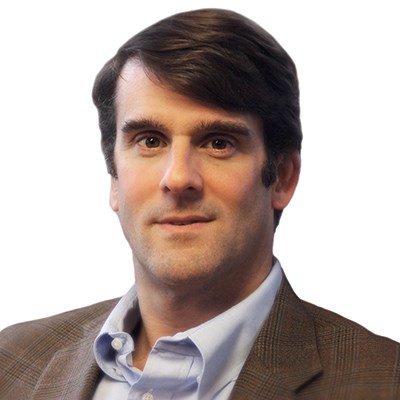 Rick Holton
COO
Hermann Companies
---
Rick is a founding Partner at FINTOP Capital and COO of Hermann Companies. Rick serves on the boards of Arch Design, BridgeFT, CoverCress, Denim Social, EmpowerMe Rehab, KnowInk, Transactly, SMArtX, and YPO St. Louis.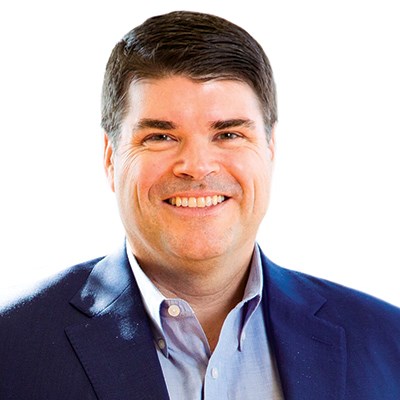 John Howe
CEO
Manna Pro Products LLC
---
John is CEO of Manna Pro Products, a $350 million pet care and nutrition company in Chesterfield, MO. Since John became CEO in 2008, Manna Pro has more than quadrupled its revenue, driven by strong organic growth and the completion of 15 acquisitions. John was recognized as an Ernst & Young Entrepreneur of the Year in 2016. Manna Pro is owned by Morgan Stanley Capital Partners.
John Hull
Managing Director
The Fortune Group
---
John is a Managing Director of The Fortune Group. Over the past 30 years, his energy, integrity, and results-oriented approach has earned him the trust and respect of his clients and allows him to address the unique transactional needs of closely-held companies. John was instrumental in the founding of the Alliance of International Corporate Advisors (AICA), a global network of 41 middle-market investment banks that generate over 200 transactions per year with total deal value of more than $6 billion.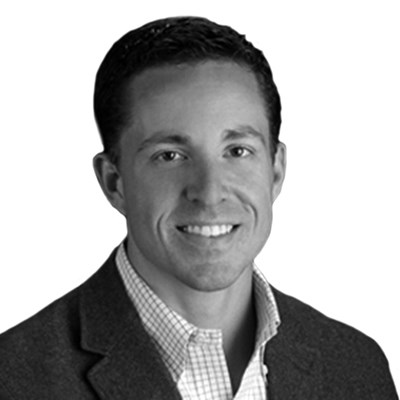 Heath Hunter
Vice President - Corporate Development
Dot Family Holdings
---
Heath serves as vice president of Corporate Development for Dot Family Holdings. He began his career as a management consultant with PwC. Prior to DFH, he was a vice president with the private equity firm Prospect Partners in Chicago.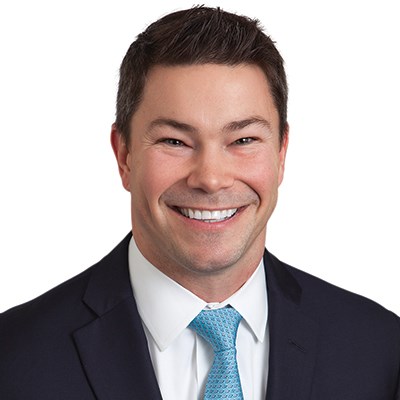 Nick Kalist
Resident Managing Director, Missouri
Aon
---
Nick is the Resident Managing Director for Aon Missouri. Aon (NYSE:AON) is a leading global professional services firm providing a broad range of risk, retirement and health solutions with 50,000 colleagues in over 120 countries.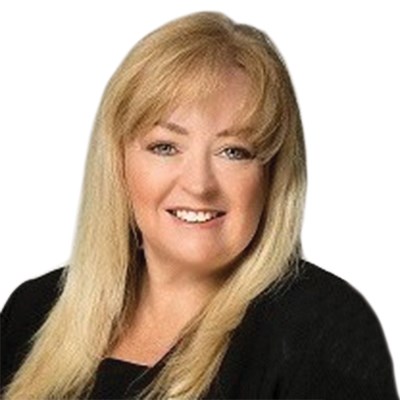 Megan Kellogg
Tax Managing Director
BDO USA LLP
---
Meg Kellogg is a Tax Managing Director at BDO. She has 28 years of tax experience, including 25 years in public accounting. Meg's extensive experience includes serving privately held flow-through entities with tax planning and compliance, in addition to her experience with consolidated entities and income tax accounting. Meg has served clients in a variety of industries including construction, telecommunications, retail and manufacturing.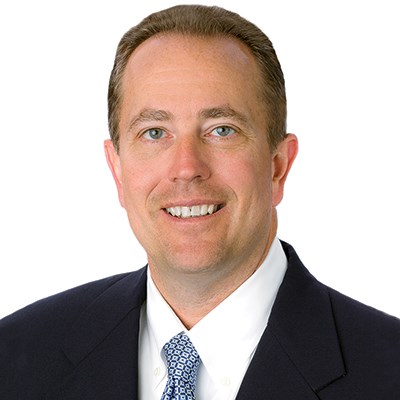 Paul Klug
Shareholder
Polsinelli PC
---
Paul's practice focuses on corporate law, mergers and acquisitions and corporate finance, securities and private equity, with experience in tax, franchise law and real estate for clients in various industries. Paul counsels companies from startups to emerging and growing businesses, to companies that are downsizing or preparing to sell or whose owners are preparing for an exit, including transactions involving privately held and public companies and private equity.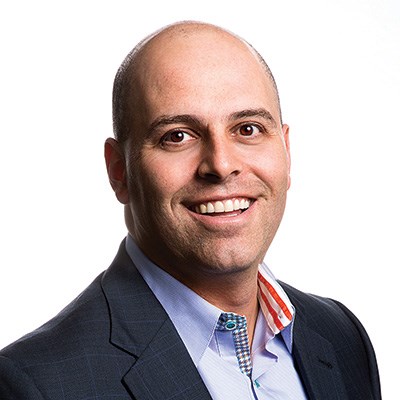 Lee Koury
Managing Partner
Smart Business
---
Lee is managing partner of Smart Business Network, a national events, media and marketing company founded in 1989, primarily responsible for expanding the company's Aspire deal-making conference throughout the U.S. He plays a key role in establishing corporate policies and developing long-term strategy and growth plans. Previously, he founded and chaired the Growth Group at national law firm Arter & Hadden LLP (now Tucker, Ellis & West), which focused on working with middle-market and high-growth technology companies.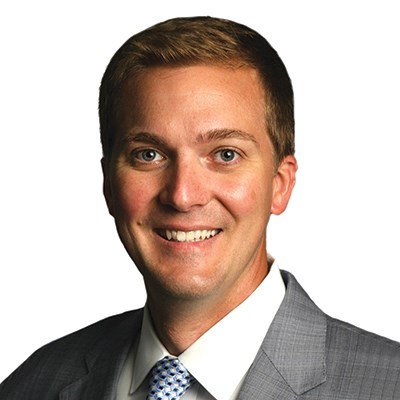 Dan Kraus
Managing Director
BMO Harris Bank
---
Dan has served as managing director and commercial banking market executive for BMO Harris Bank's Commercial Banking Division since 2015. As an executive leader, he is responsible for the oversight and management of all aspects of the bank's Commercial Banking operations in eastern Missouri and the Greater St. Louis area. He also serves on a leadership team that creates and implements strategic initiatives and mentors sales leaders across BMO's expansion markets.
Jason Mannello
Director - Private Markets
Hermann Companies
---
Jason is the Director of Private Markets with Hermann Companies, where he focuses on performing due diligence on potential investment opportunities and monitoring the performance of current partnerships. He is a Charted Financial Analyst (CFA) charter holder. Before joining Hermann Companies, Jason spent 15 years at RubinBrown LLP, holding the positions of Analyst, Manager, and then Partner. During this time, Jason developed expertise in corporate finance, business valuation, economic analysis, business development, and strategic planning – skills which he brings to our organization and are valued by our investment partners.
Mark Mantovani
Former Owner & CEO
Ansira
---
Mark served as Chairman, President and CEO of Ansira from 2000 to 2017 where he led the business from a 50 person, $5.5M revenue stream to one of the three largest independently owned digital marketing businesses in America with more than 800 employees and approximately $130M in revenue. During that period, he led the Company's transition through multiple recapitalizations, private equity partnerships and acquisitions. Prior to assuming control of Ansira, he was co-founder and principal in the St. Louis law firm of Behr, Mantovani, McCarter and Potter, P.C., where he advised clients on general corporate law, mergers and acquisitions and related matters. Most recently, he was a Senior Fellow in the Harvard University Advanced Leadership Initiative.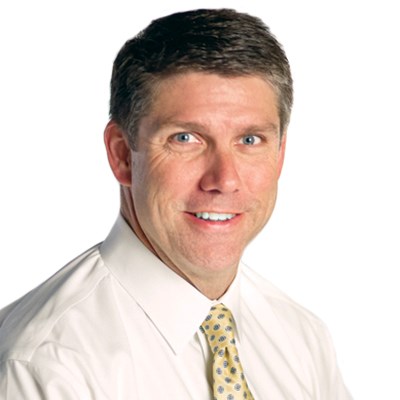 Robert Minkler
Managing Partner
Anders CPAs + Advisors
---
As managing partner, Robert oversees and is responsible for the vision and growth of the firm. His logical, technology-driven approach to leading prepares the firm for new opportunities and challenges, while still prioritizing a commitment to focused client service. Always looking for ways to ensure the future success of the firm, Robert is involved at all levels. He is committed to hiring, retaining, and developing employees by providing opportunities for growth; is passionate about the latest advances in technology and believes in the power of marketing and digital media for growth. He not only leads the firm but also works directly with clients to deliver creative tax, business, and advisory solutions. With deep-seated firm values built on generosity, Robert values the responsibility and reputation of Anders being a true community partner and encourages giving back both individually and collectively to support our region.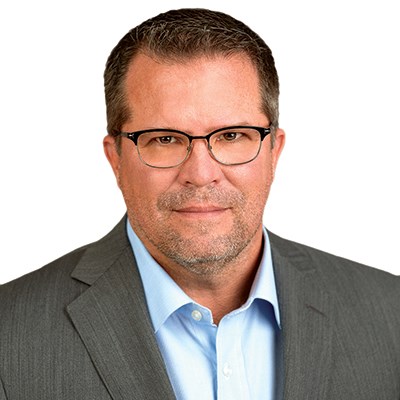 Bill Morgan
Managing Member & Owner
Process Control Solutions, LLC
---
Bill currently owns and operates a turn-key provider of systems integration services and distributor of process equipment in the Midwest. Prior to PCS, he purchased the assets of a distressed St. Louis based manufacturing company which he later sold after a complete turn-around. Additionally, Bill was a senior executive for a diversified, privately held middle market manufacturing company having key roles in Corporate Operations and serving on the Executive Staff of various business units within the portfolio. He has an MBA from the University of California and has been a board member for multiple businesses.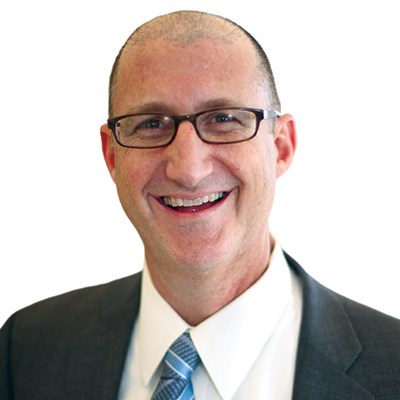 Robert Newmark
Partner
Bryan Cave Leighton Paisner LLP
---
Bob is a partner with Bryan Cave Leighton Paisner LLP, a leading global law firm with 1400 lawyers in 30 offices across the globe. Mr. Newmark concentrates his practice in the areas of business and transactional counseling. Mr. Newmark has experience representing primarily closely held businesses and their owners in a range of transactional matters, including mergers and acquisitions, general commercial counseling, joint ventures and strategic alliances, cross-border structuring, and issues arising under federal and state securities laws. He also counsels business owners and their families on business succession and estate planning, employing highly sophisticated techniques and concepts. Clients include investment partnerships, private equity firms and financial institutions, and he has considerable experience representing portfolio companies of these firms. He counsels companies in a number of industries, including manufacturing, finance, nutritional supplements, retail/luxury and telecommunications. Mr. Newmark is also Managing Partner of the St. Louis office of his firm.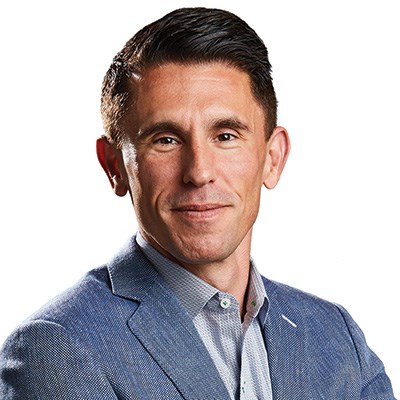 Matthew Porter
CEO
Invisibly
---
Husband, Father, Geek, Ultramarathoner, Multiple Sclerosis Warrior, and Entrepreneur. Co-Founder and Former CEO of Contegix. Currently CEO of Invisibly, a VC-backed startup.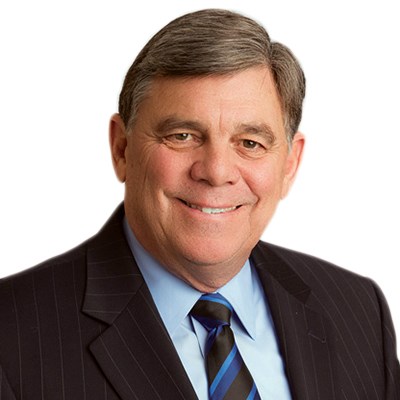 Mike Prost
Vice President
Mueller Prost CPAs & Business Advisors
---
Mike has been actively engaged in valuations of closely held companies, provided business consulting services including expert witness testimony and has been providing accounting, tax and other business advisory services since 1977 for closely held business owners. As a distinguished business advisor, he provides companies with methods and processes to improve profitability and provides valuation consulting, litigation support services and more. Mike also works directly with business owners, helping them to develop the skills and attributes needed to achieve their business and professional goals.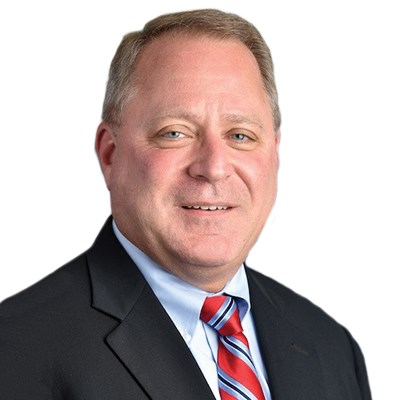 Gary Sahrmann
Partner & CFO
Millstone Capital Advisors, LLC
---
Gary is a Partner and the Chief Financial Officer of Millstone Capital Advisors, LLC, a private investment company focusing on the lower middle market. Prior to this, he worked for a family office and privately held business and has extensive experience in acquiring and growing companies in this space.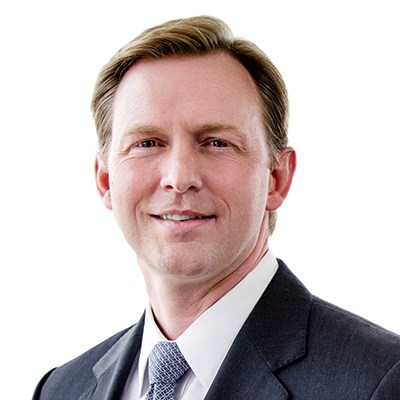 Jack Senneff
Managing Director
Thompson Street Capital Partners
---
Jack serves as a Managing Director at Thompson Street Capital Partners, a St. Louis-based private equity firm focused on investing in founder-led middle market businesses in the Healthcare & Life Science Services, Software & Technology Services and Business Services & Engineered Products sectors. He leads the firm's Deal Origination and Portfolio Support teams. Prior to joining Thompson Street, Jack served in the United States Army as an Infantry officer in Ranger, Airborne, and Mechanized units. He also subsequently managed a regional service sales force with Cintas Corporation, a national facilities service provider. Jack is a graduate of the United States Military Academy at West Point and earned his MBA from the Olin Business School at Washington University in St. Louis.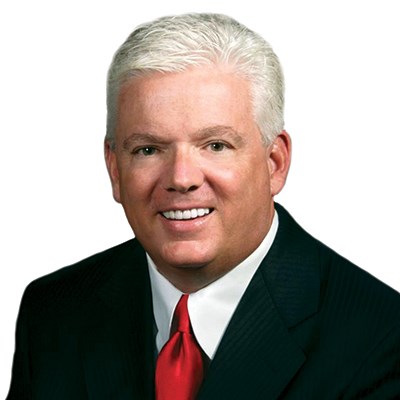 Kevin Short
Managing Director & CEO
Clayton Capital Partners
---
Kevin is managing director and CEO of Clayton Capital Partners, a St. Louis-based investment banking firm specializing in merger and acquisition advisement. He is author of "Sell Your Business For An Outrageous Price," which synthesizes his experiences selling mid-sized companies for twice the industry average EBITDA multiple. He has also orchestrated more than 150 purchase/sale transactions with an aggregate value of more than $1 billion. Years of experience enable him to aggressively pursue his clients' objectives during the turbulence that characterizes every transaction.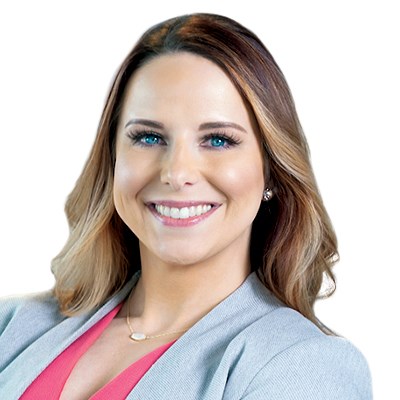 Rose Thompson
Chief Operating Officer
ButcherJoseph & Co.
---
Rose is the COO of ButcherJoseph & Co., a family of companies covering multiple lines of business including traditional M&A advisory, ESOP buyouts, private capital, and valuation advisory. Headquartered in St. Louis and nationally recognized as a leader in ESOP transaction advisory services, ButcherJoseph advises middle market companies all over the U.S. in a variety of industries.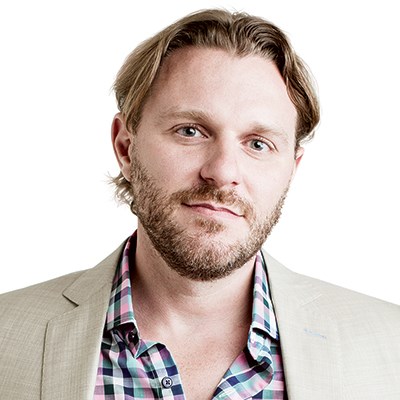 ---
In his role as CEO, Ross guides strategic direction for the first and only three-time MM&M Healthcare Agency of the Year. He recently merged his firm into the Fishawack Group, forming one of the world's largest privately-held healthcare agency collectives. A "40 Under 40" and "Agency Entrepreneur of the Year" recipient, Ross is a regularly featured speaker on topics including patient engagement and empowerment, rare disease, and digital strategy for healthcare marketers.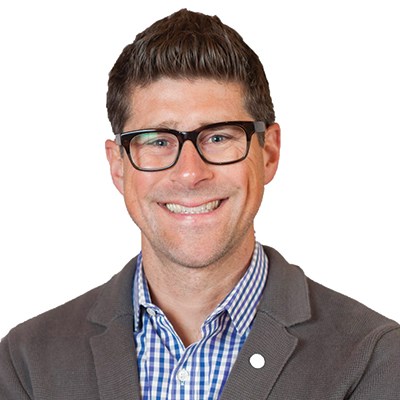 Douglas Wilber
CEO
Denim Social
---
Doug the CEO of Denim Social, a social media management software company that provides tools to empower marketers in regulated industries to manage organic social media content and paid social media advertising on one platform.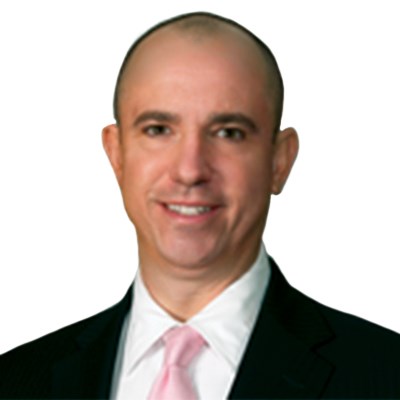 Michael Zeller
Member & Head of Global Services
Moore & Van Allen
---
Mike is the co-head of Moore & Van Allen's Global Services Group. In that role, he provides his corporate transactional clients the accessibility, responsiveness, knowledge and understanding of in-house counsel, coupled with the deep, full-spectrum Moore & Van Allen legal resources and cost-efficiencies.