Committee
Chairman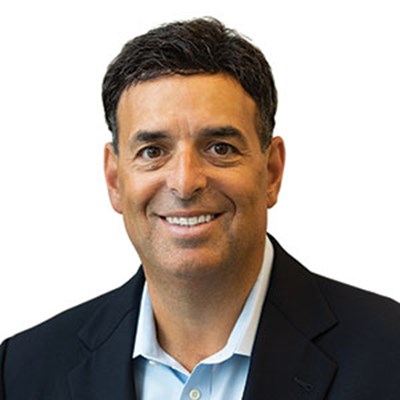 Fred Koury
President & CEO
Smart Business Network
---
Fred co-founded Smart Business Network in 1989 with a single publication in Cleveland, Ohio. In the years since, he has built the company into a leading multimedia and content marketing business providing print and digital marketing services to a national client base.
---
Host Committee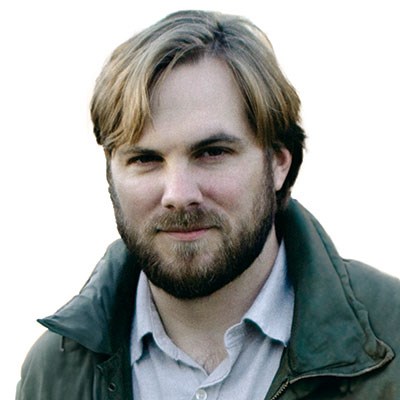 David Allston
Founder
Belt Avenue
---
Belt Avenue founder David Allston has held senior business development roles at Harbour Group and MiddleGround Capital and has built deep relationships across investment banker, business broker, and trusted advisor networks. Belt Avenue is an outsourced business development firm that enables clients to leverage the firms deep relationships in the market to access deal flow without the requirement of bringing a full-time resource on board. Belt Avenue is currently sourcing opportunities across debt, manufacturing and distribution, healthcare, technology and software, services and consumer markets.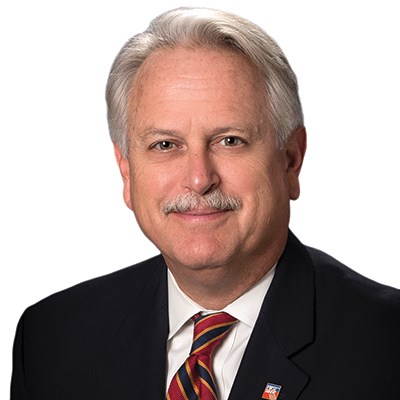 Joseph Ambrose
Executive Director - First Bank Center for Family-Owned Businesses
First Bank
---
Joe is Executive Director of First Bank's Center for Family-owned Businesses which provides resources to meet the unique needs of generational business owners and their family members. He also has assisted with First Bank's community reinvestment and development activities across its market areas. Joe is a member of Frist Bank's Management Committee. In all, he has forty three years of banking experience.
Kenny Butler
CEO
Butler Merchandising Solutions; Irby Properties
---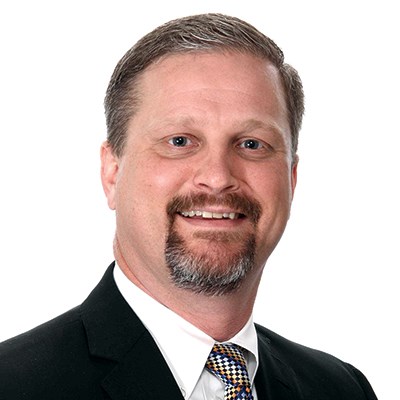 Bo Butters
Managing Partner
CLA
---
Bo is a Principal at CliftonLarsonAllen LLP with 26 years experience assisting private and public businesses with accounting, tax and consulting issues. He is one of the St. Louis regional leaders for transaction services provided to private equity firms and privately-held companies. Bo has extensive experience serving as the lead partner on due diligence and audit engagements in conjunction with business acquisitions and dispositions.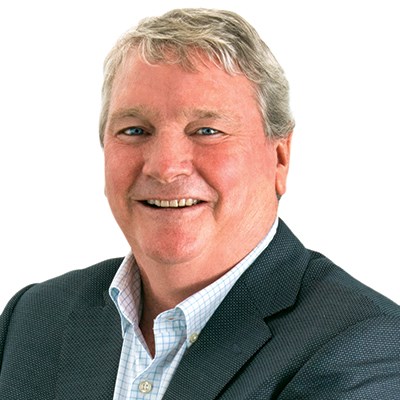 John Dolan
President & CEO
PFI InStore
---
John is the President & CEO of PFI Holdings (d.b.a. PFI InStore), which owns and operates four manufacturing companies that produce in-store displays and fixtures for major retailers and brands. A CFB portfolio company with over 350 employees in 7 different manufacturing facilities, PFI InStore closed on their most recent acquisition in December 2020. John has built a reputation in turning around PE held companies in distress with sales focused leadership and rapid managerial development.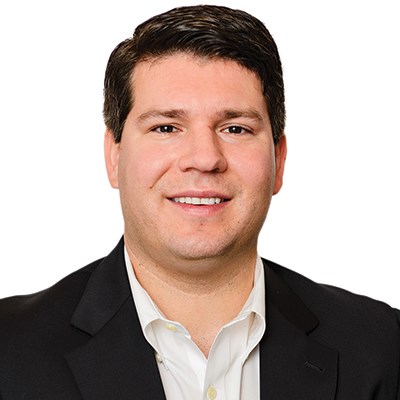 Andrew Fehlman
Chief Executive Officer
Solarity
---
Andrew Fehlman joined Solarity in 2008 and leads the company today as CEO. Solarity's mission is to make healthcare data accessible to all end users – The Provider, The Patient and The Payer. Solarity's artificial intelligence engine gives organizations across the healthcare spectrum the ability to find and make informed decisions from clinical information at scale. With innovations in artificial intelligence technology, we augment the ability to read, decipher, and understand patient information for more cost-effective and appropriate healthcare. Roughly 80% of healthcare data is unstructured and underused. Solarity helps organizations use all of their data for knowledge about patient health. This ultimately translates into more effective care delivery, lower costs, and streamlined processes.
Since 2008 Andrew's mission has been to earn the business of every healthcare system in America! Today Solarity is in use at (and endorsed by) many of the biggest names in healthcare.
Andrew graduated from Saint Louis University with a Bachelor of Science degree in business administration and concentration in Entrepreneurship.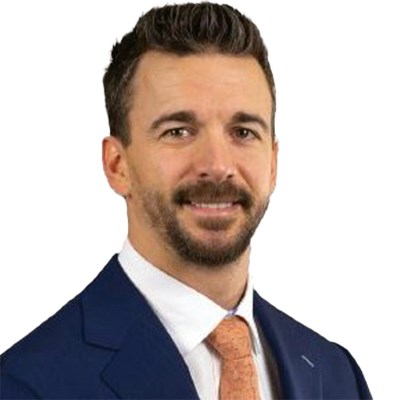 Daniel Forguson
CFO
The HFW Companies
---
Daniel is a founding partner and serves as Chief Financial Officer, working closely with the corporate development M&A team in evaluating and acquiring member firms, and ongoing portfolio optimization. Daniel has 15 years of leadership experience in the Architecture, Engineering and Construction industry. Prior to joining HFW, Daniel served as Chief Financial Officer and Regional Finance Director for national AE firms.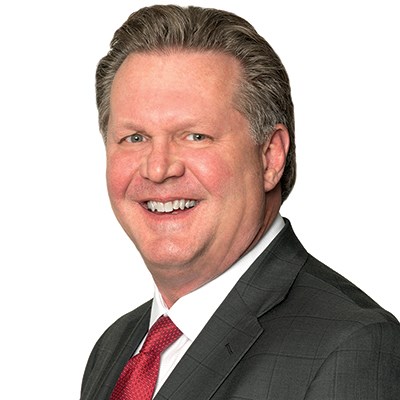 Neal Furlong
Senior Wealth Advisor
Hightower Wealth Advisors
---
Neal brings 25+ years of comprehensive planning experience in his role as Senior Wealth Advisor at HighTower, a respected St. Louis-based Wealth Management practice. Neal believes in the importance of fundamentals and discipline (stemming from his college football days); it is the approach he takes to creating financial plans. Focused on business owners, Neal's experience runs from executive/owner benefits through advanced succession planning and holds his Certified Exit Planning Advisor (CEPA®) credentials.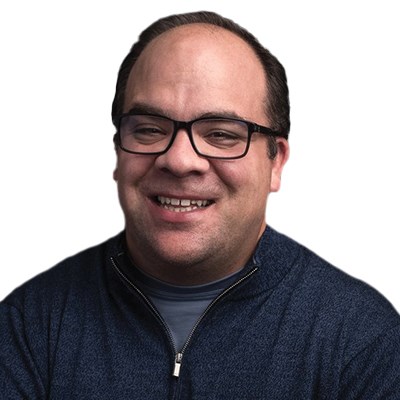 Taylor Hall
Chief Legal Officer
Permanent Equity
---
Taylor Hall is Chief Legal Officer/Managing Director at Permanent Equity, a midwest-based private equity firm seeking long term investments in enduring companies with durable value propositions, strong leadership, and ambition for the future. At Permanent Equity, Taylor leads all transactions, from diligence to documentation to integration. Taylor also supports all portfolio companies with their legal and operational needs. Previously, Taylor was in private practice as a corporate attorney specializing in mergers and acquisitions, with experience representing a broad array of buyers and sellers in a wide variety of both private and public transactions.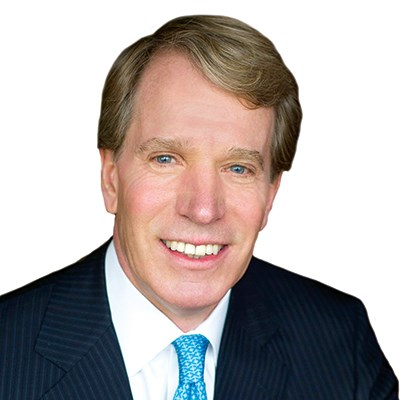 Keith Harbison
Founder
Alitus Partners
---
Keith was founder, chairman and president of Pretium Packaging, growing it into one of the largest plastic bottle manufacturers in North America. After selling it, he founded Alitus Partners, which provides small business owners with the capital and operating expertise to enhance growth and support infrastructure development. Alitus has a long-term strategy and invests in control positions in lower middle-market businesses involved in manufacturing, processing, industrial services and business services.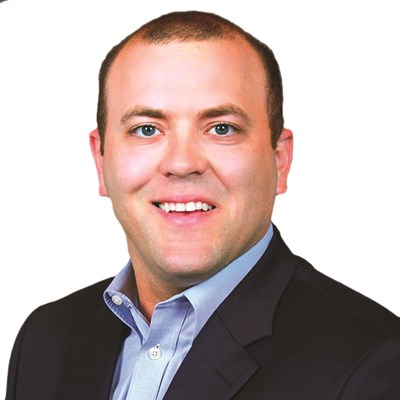 Gus Haug
Senior Vice President, Corporate Development
Cequel III
---
Since joining Cequel III in 2011, Mr. Haug has worked on corporate development, M&A, strategy, and finance initiatives for Cequel III and its past and present portfolio companies, including Suddenlink, TierPoint, StayLock, and the Cequel Family Office. In his current role for TierPoint, he also leads the product pricing team. Gus Haug serves on the board of directors of ATIS and previously served on the board of directors of DxContinuum, before its successful sale to ServiceNow in January 2016. Before joining Cequel III, Mr. Haug worked at U.S. Bank in the Media and Telecom lending group, then moved to the leveraged finance group. Mr. Haug earned a BSBA in Finance and MBA from Washington University in St. Louis. He continues to be involved with the institution, serving on the executive committee of the W Club, which supports school athletic programs, and guest lecturing in finance classes offered through the University's Olin Business School.
Michael Hein, AIA, PMP
CEO
HFW Companies
---
Kent Heintz
Director, Commercial Banking
BMO Harris
---
Rachel Huddelston
Director of Commercial Finance and Systems
UniGroup
---
Missy Kelley
Chief Growth Officer
Anders CPA
---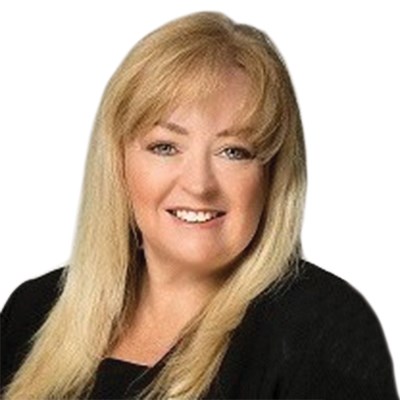 Meg Kellogg
Tax Managing Director
BDO USA LLP
---
Meg Kellogg is a Tax Managing Director at BDO. She has 28 years of tax experience, including 25 years in public accounting. Meg's extensive experience includes serving privately held flow-through entities with tax planning and compliance, in addition to her experience with consolidated entities and income tax accounting. Meg has served clients in a variety of industries including construction, telecommunications, retail and manufacturing.
Han Ko
President and CEO
USAKO Group
---
Amy Kohl
Founder & CEO
AK Operations
---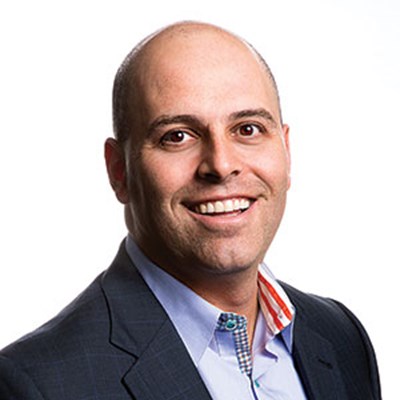 Lee M. Koury
Managing Partner
Smart Business Network Inc.
---
Lee is managing partner of Smart Business Network Inc., a national events, media and marketing company founded in 1989, primarily responsible for expanding the company's Aspire deal-making conference throughout the U.S. He plays a key role in establishing corporate policies and developing long-term strategy and growth plans. Previously, he founded and chaired the Growth Group at national law firm Arter & Hadden LLP (now Tucker, Ellis & West), which focused on working with middle-market and high-growth technology companies. 
Kurt Leinauer
VP/General Manager
Lohr Distributing Co., Inc.
---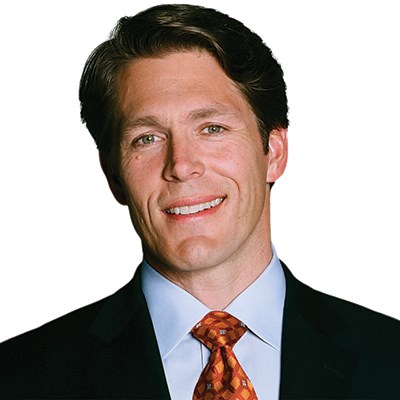 Chip Lerwick
Managing Director, Aon Missouri Leader
Aon
---
Chip Lerwick is the Aon Missouri Leader with offices in St. Louis and Kansas City with responsibility for managing Missouri colleagues across Risk, Retirement and Health solutions to deliver the full range of Aon's capabilities. Chip has over 25 years of experience in business development, sales management and general management working with middle market to Fortune 25 companies with a proven track record delivering results through the alignment of key resources and capabilities to meet business objectives.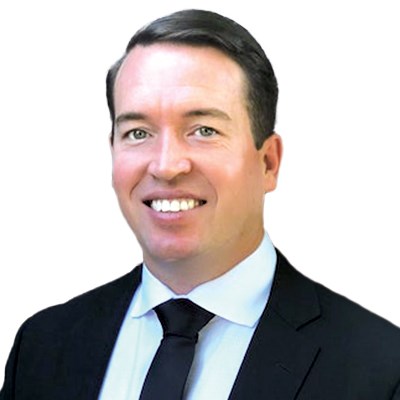 Brian Lord
CEO
iSite Media LLC
---
Brian Lord is co-founder and CEO at iSite Media. Brian leads the vision and growth of iSite's video signage network inside the most recognizable professional and D1 college sporting venues is the country. Previously, he worked for the world renown talent agency Creative Artist Agency (CAA) in their NFL devision and then followed that by a carrier as an entrepreneur, including a successful exit as co-founder of Chicago based Select Energy Partners.
Jason Mannello
Director - Private Markets
Hermann Companies
---
Jason is the Director of Private Markets with Hermann Companies, where he focuses on performing due diligence on potential investment opportunities and monitoring the performance of current partnerships. He is a Charted Financial Analyst (CFA) charter holder. Before joining Hermann Companies, Jason spent 15 years at RubinBrown LLP, holding the positions of Analyst, Manager, and then Partner. During this time, Jason developed expertise in corporate finance, business valuation, economic analysis, business development, and strategic planning – skills which he brings to our organization and are valued by our investment partners.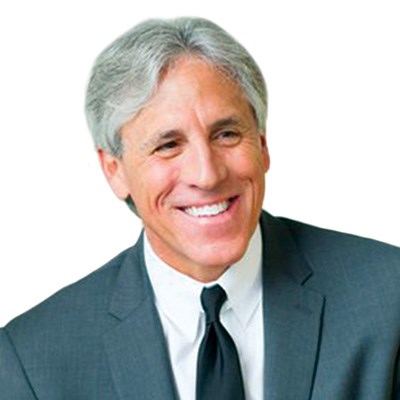 Mark Mantovani
Retired Chairman, Pres & CEO of Ansira
Mantovani Holdings, LLC
---
Mark served as Chairman, President and CEO of Ansira from 2000 to 2017 where he led the business from a 50 person, $5.5M revenue stream to one of the three largest independently owned digital marketing businesses in America with more than 800 employees and approximately $130M in revenue. During that period, he led the Company's transition through multiple recapitalizations, private equity partnerships and acquisitions. Prior to assuming control of Ansira, he was co-founder and principal in the St. Louis law firm of Behr, Mantovani, McCarter and Potter, P.C., where he advised clients on general corporate law, mergers and acquisitions and related matters. Most recently, he was a Senior Fellow in the Harvard University Advanced Leadership Initiative.  
Mike McLeod
CEO
RapidFire Safety & Security LLC
---
Mike is CEO & Founder of RapidFire Safety & Security and is a career operating executive in the life safety and security industry. He is an innovative, strategic, and values-driven leader with a mission to inspire and empower teams to surpass objectives. With expertise in mergers and acquisitions, Mike has acquired and successfully integrated over 75 businesses.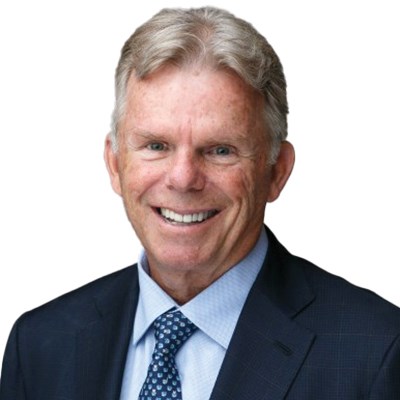 Tom Meredith
Partner
Brightstar Capital Partners
---
Tom Meredith is a Partner at Brightstar and Member of the Investment Committee. He currently serves as Board Chair of ReMarkets, Vice Chair of Likewize and BrightCell, all Brightstar portfolio companies.
Tom's career spans more than 35 years and includes extensive experience in corporate finance, manufacturing, finance operations, and global financial markets. Prior to joining Brightstar, Tom was Vice Board Chair of Likewize, which was sold to Softbank in 2014. He was a Co-founder and Chair of the Board of Managers of Meritage Capital, an investment management firm specializing in multi-manager hedge funds.
Prior to establishing Meritage in 2003, Tom served in various senior positions at Dell, including CFO, SVP of Business Development and Strategy, and Managing Director of Dell Ventures. Prior to joining Dell, he was VP and Treasurer for Sun Microsystems and Co-Founder and GM of Amdahl Capital Corporation.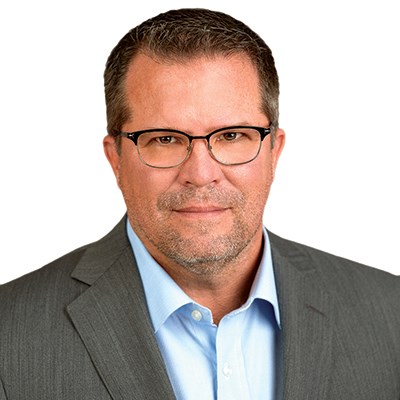 Bill Morgan
Managing Member & Owner
Process Control Solutions, LLC
---
Bill currently owns and operates a turn-key provider of systems integration services and distributor of process equipment in the Midwest. Prior to PCS, he purchased the assets of a distressed St. Louis based manufacturing company which he later sold after a complete turn-around. Additionally, Bill was a senior executive for a diversified, privately held middle market manufacturing company having key roles in Corporate Operations and serving on the Executive Staff of various business units within the portfolio. He has an MBA from the University of California and has been a board member for multiple businesses.
Ronda Sauget
Strategic Consultant
Archford Capital
---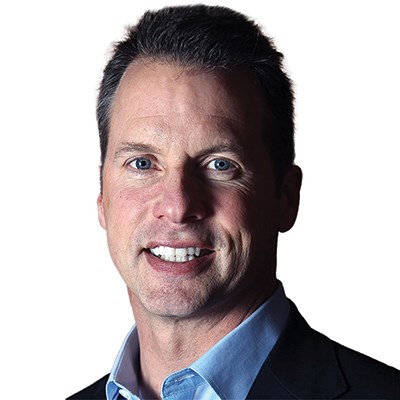 William Schmidt
General Partner
Cultivation Capital
---
Bill has 30 years of experience in medical device and healthcare information technology sectors. He founded, built and sold a highly successful digital health company called LDM Group. LDM developed a proprietary software platform designed to drive behavioral adherence. This platform was fully integrated into both EMR/EHR and retail pharmacy dispensing systems to enable patient interaction.
Prior to LDM, he held various executive leadership positions, most notably at UnitedStates Surgical Corporation (now Covidien, owned by Medtronic) and Catalina Health Resource.
Bill serves on numerous portfolio company boards as well as for the St. Louis ZooAssociation and St. Louis Community Foundation. He is on the Competition Committee for Arch Grants. A sports enthusiast, he is an active coach in Special Olympics and enjoys coaching soccer as well.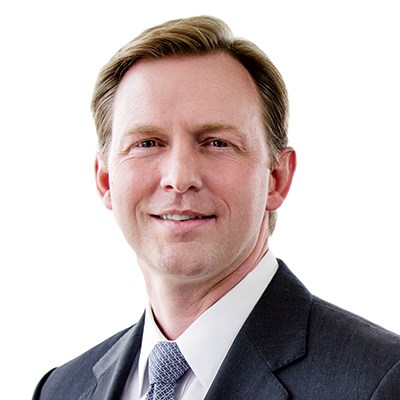 Jack Senneff
Managing Director
Thompson Street Capital Partners
---
Jack serves as a Managing Director at Thompson Street Capital Partners, a St. Louis-based private equity firm focused on investing in founder-led middle market businesses in the Healthcare & Life Science Services, Software & Technology Services and Business Services & Engineered Products sectors. He leads the firm's Deal Origination and Portfolio Support teams. Prior to joining Thompson Street, Jack served in the United States Army as an Infantry officer in Ranger, Airborne, and Mechanized units. He also subsequently managed a regional service sales force with Cintas Corporation, a national facilities service provider. Jack is a graduate of the United States Military Academy at West Point and earned his MBA from the Olin Business School at Washington University in St. Louis.
Tom Shaner
St. Louis Market President
CIBC
---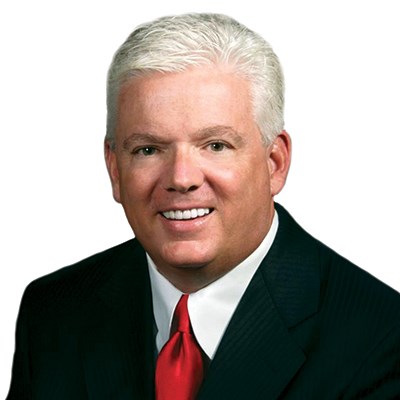 Kevin Short
Managing Director & CEO
Clayton Capital Partners
---
Kevin is managing director and CEO of Clayton Capital Partners, a St. Louis-based investment banking firm specializing in merger and acquisition advisement. He is author of "Sell Your Business For An Outrageous Price," which synthesizes his experiences selling mid-sized companies for twice the industry average EBITDA multiple. He has also orchestrated more than 150 purchase/sale transactions with an aggregate value of more than $1 billion. Years of experience enable him to aggressively pursue his clients' objectives during the turbulence that characterizes every transaction.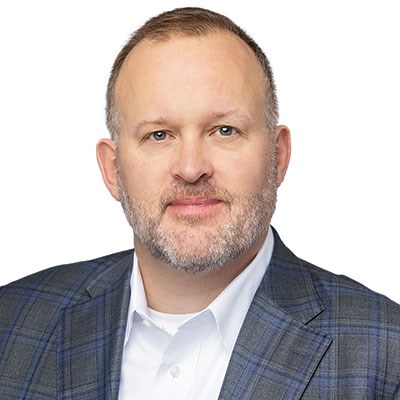 Jacob Sturdy
Founding Partner
ArchStar Capital, LLC
---
Jake Sturdy is co-founder of ArchStar Capital. ArchStar takes a long-term, patient approach to building industry-leading companies, with a focus on long- term value creation rather than short-term, IRR-driven results. The founders of ArchStar work alongside our management teams to drive results and create sustained, durable growth over an extended period. Since 2004, Jake has dedicated his career to private equity investing and portfolio company operations.
Brian Viehmann
CEO
Gateway Dredging and Contracting, LLC
---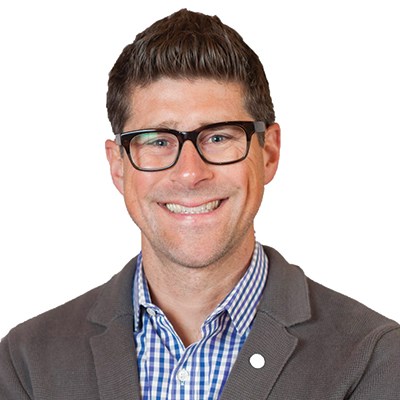 Douglas Wilber
Founder & CEO
Sailplane Ventures
---