Committee
Chairman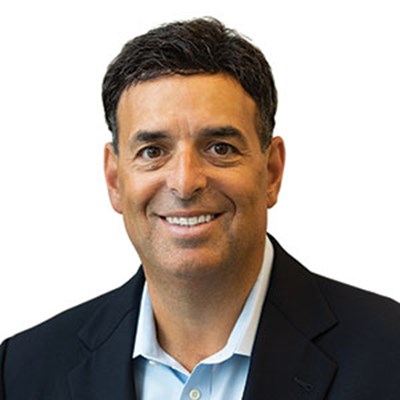 Fred Koury
President & CEO
Smart Business Network
---
Fred co-founded Smart Business Network in 1989 with a single publication in Cleveland, Ohio. In the years since, he has built the company into a leading multimedia and content marketing business providing print and digital marketing services to a national client base.
---
Host Committee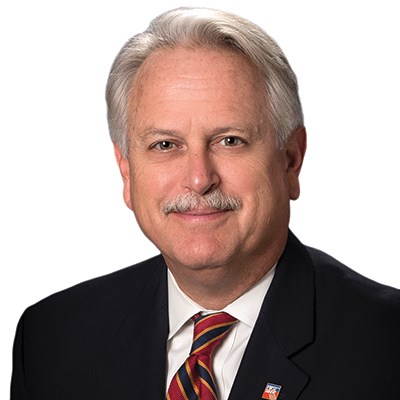 Joseph Ambrose
Executive Director - First Bank Center for Family-Owned Businesses
First Bank
---
Joe is Executive Director of First Bank's Center for Family-owned Businesses which provides resources to meet the unique needs of generational business owners and their family members. He also has assisted with First Bank's community reinvestment and development activities across its market areas. Joe is a member of Frist Bank's Management Committee. In all, he has forty three years of banking experience.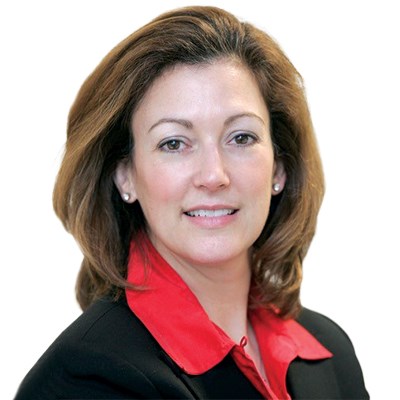 Heather Bessoff
CEO
Aptimmune Biologics, Inc.
---
Heather Bessoff, DVM, is CEO of Aptimmune Biologics, Inc. Prior to joining Aptimmune, Dr. Bessoff worked as a senior leader with biotech start-up companies and held leadership roles with Pfizer, Inc., Pfizer Animal Health/Zoetis and Elanco in R&D, Strategy and Operations. She started her professional career in livestock practice and herd management consulting. Dr. Bessoff is passionate about ensuring a safe, healthy and abundant food supply for the world's growing population.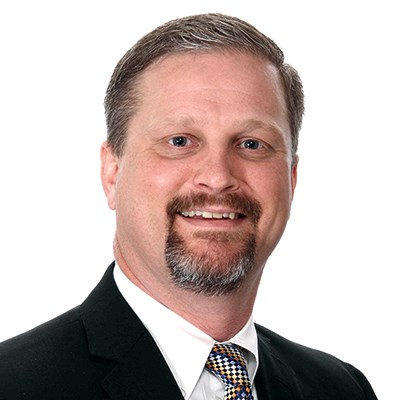 Bo Butters
Managing Partner
CLA
---
Bo is a Principal at CliftonLarsonAllen LLP with 26 years experience assisting private and public businesses with accounting, tax and consulting issues. He is one of the St. Louis regional leaders for transaction services provided to private equity firms and privately-held companies. Bo has extensive experience serving as the lead partner on due diligence and audit engagements in conjunction with business acquisitions and dispositions.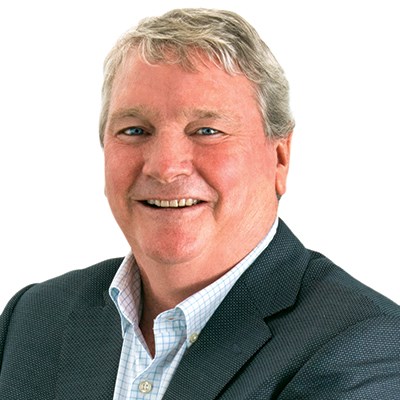 John Dolan
President & CEO
PFI InStore
---
John is the President & CEO of PFI Holdings (d.b.a. PFI InStore), which owns and operates four manufacturing companies that produce in-store displays and fixtures for major retailers and brands. A CFB portfolio company with over 350 employees in 7 different manufacturing facilities, PFI InStore closed on their most recent acquisition in December 2020. John has built a reputation in turning around PE held companies in distress with sales focused leadership and rapid managerial development.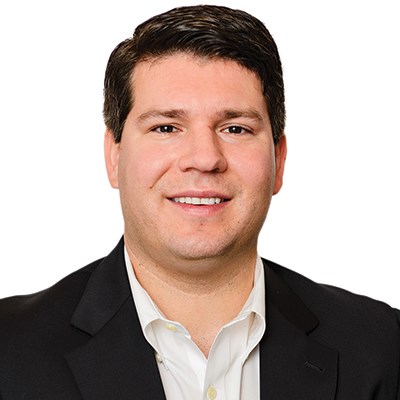 Andrew Fehlman
Chief Executive Officer
Solarity
---
Andrew Fehlman joined Solarity in 2008 and leads the company today as CEO. Solarity's mission is to make healthcare data accessible to all end users – The Provider, The Patient and The Payer. Solarity's artificial intelligence engine gives organizations across the healthcare spectrum the ability to find and make informed decisions from clinical information at scale. With innovations in artificial intelligence technology, we augment the ability to read, decipher, and understand patient information for more cost-effective and appropriate healthcare. Roughly 80% of healthcare data is unstructured and underused. Solarity helps organizations use all of their data for knowledge about patient health. This ultimately translates into more effective care delivery, lower costs, and streamlined processes.
Since 2008 Andrew's mission has been to earn the business of every healthcare system in America! Today Solarity is in use at (and endorsed by) many of the biggest names in healthcare.
Andrew graduated from Saint Louis University with a Bachelor of Science degree in business administration and concentration in Entrepreneurship.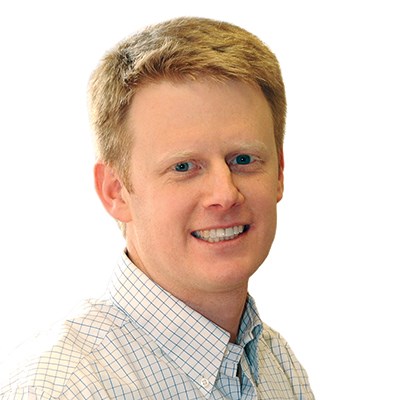 Spencer Finney
Partner
Sage Capital LLC
---
Spencer joined Sage Capital in 2005. Previously, he worked for The Northern Trust Co., providing retirement plan administration and valuation for large corporations. He serves on the board of the Saint Louis Brewery, is chairman of the board of trustees of Villa Duchense and Oak Hill School and is a member of the advisory council of Mission St.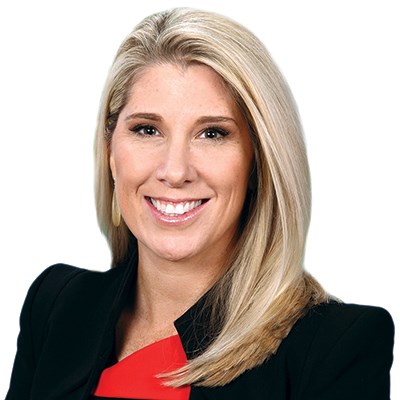 Meg Fisher
Market President
CIBC
---
Meg currently serves as Market President for CIBC in St. Louis. In her role, Meg leads the Commercial Banking Team and oversees the coordinated delivery of commercial banking, commercial real estate, private wealth, and community banking services in the market. She has over 20 years of professional commercial banking experience, primarily spent in the St. Louis region.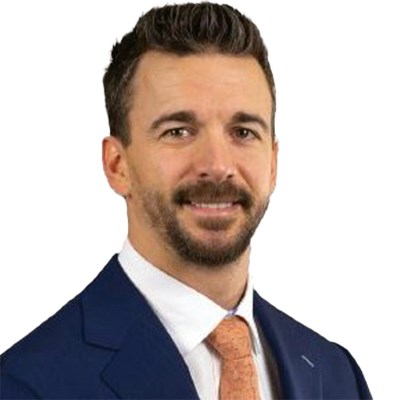 Daniel Forguson
CFO
The HFW Companies
---
Daniel is a founding partner and serves as Chief Financial Officer, working closely with the corporate development M&A team in evaluating and acquiring member firms, and ongoing portfolio optimization. Daniel has 15 years of leadership experience in the Architecture, Engineering and Construction industry. Prior to joining HFW, Daniel served as Chief Financial Officer and Regional Finance Director for national AE firms.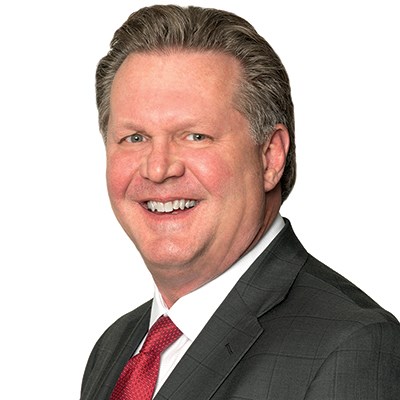 Neal Furlong
Senior Wealth Advisor
Hightower Wealth Advisors
---
Neal brings 25+ years of comprehensive planning experience in his role as Senior Wealth Advisor at HighTower, a respected St. Louis-based Wealth Management practice. Neal believes in the importance of fundamentals and discipline (stemming from his college football days); it is the approach he takes to creating financial plans. Focused on business owners, Neal's experience runs from executive/owner benefits through advanced succession planning and holds his Certified Exit Planning Advisor (CEPA®) credentials.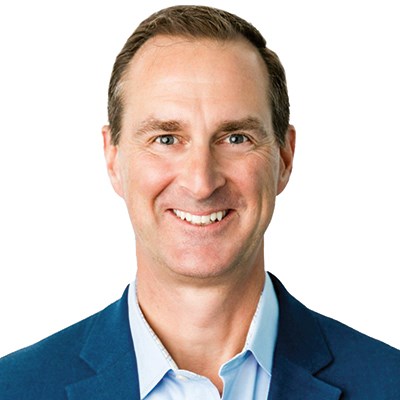 Rob Godlewski
Partner & Chief Marketing Officer
Chief Outsiders
---
Rob is a Partner and fractional CMO with Chief Outsiders. He offers progressive global leadership experience and commercial awareness to create growth engines that drive profitability, improve productivity and focus on continuous improvement. Rob brings extensive experience with commercial equipment and consumer packaged goods manufacturers and wholesalers leading all aspects of business operations with focused leadership in marketing, new product development and omni-channel business development.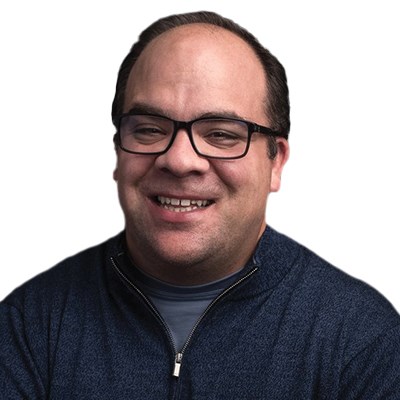 Taylor Hall
Chief Legal Officer
Permanent Equity
---
Taylor Hall is Chief Legal Officer/Managing Director at Permanent Equity, a midwest-based private equity firm seeking long term investments in enduring companies with durable value propositions, strong leadership, and ambition for the future. At Permanent Equity, Taylor leads all transactions, from diligence to documentation to integration. Taylor also supports all portfolio companies with their legal and operational needs. Previously, Taylor was in private practice as a corporate attorney specializing in mergers and acquisitions, with experience representing a broad array of buyers and sellers in a wide variety of both private and public transactions.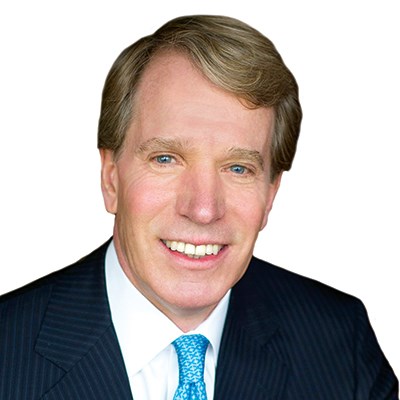 Keith Harbison
Founder
Alitus Partners
---
Keith was founder, chairman and president of Pretium Packaging, growing it into one of the largest plastic bottle manufacturers in North America. After selling it, he founded Alitus Partners, which provides small business owners with the capital and operating expertise to enhance growth and support infrastructure development. Alitus has a long-term strategy and invests in control positions in lower middle-market businesses involved in manufacturing, processing, industrial services and business services.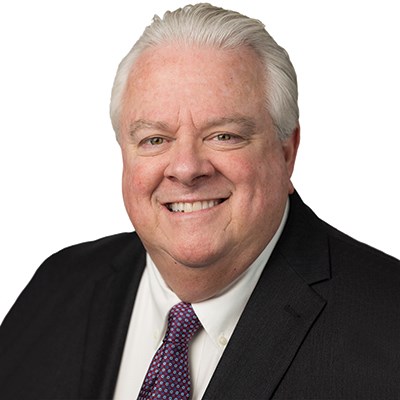 Hal Hardin
Business Performance Advisor
Insperity
---
For 25 years Hal has worked with small and mid-market business owners helping them maximize their investment in people. He has experience working with early stage start-ups through multi-location mid-market operations. He has helped companies implement workforce development, streamline administration, improve compliance and contain the cost of benefits. His experience includes business ownership and management in publishing, advertising and telecommunications.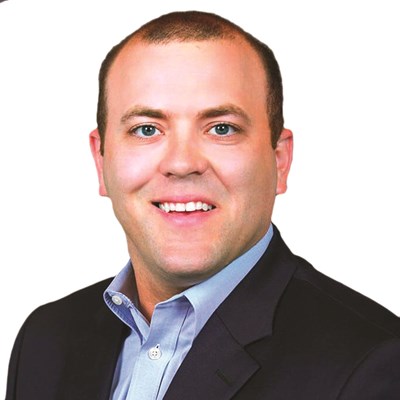 Gus Haug
Senior Vice President, Corporate Development
Cequel III
---
Since joining Cequel III in 2011, Mr. Haug has worked on corporate development, M&A, strategy, and finance initiatives for Cequel III and its past and present portfolio companies, including Suddenlink, TierPoint, StayLock, and the Cequel Family Office. In his current role for TierPoint, he also leads the product pricing team. Gus Haug serves on the board of directors of ATIS and previously served on the board of directors of DxContinuum, before its successful sale to ServiceNow in January 2016. Before joining Cequel III, Mr. Haug worked at U.S. Bank in the Media and Telecom lending group, then moved to the leveraged finance group. Mr. Haug earned a BSBA in Finance and MBA from Washington University in St. Louis. He continues to be involved with the institution, serving on the executive committee of the W Club, which supports school athletic programs, and guest lecturing in finance classes offered through the University's Olin Business School.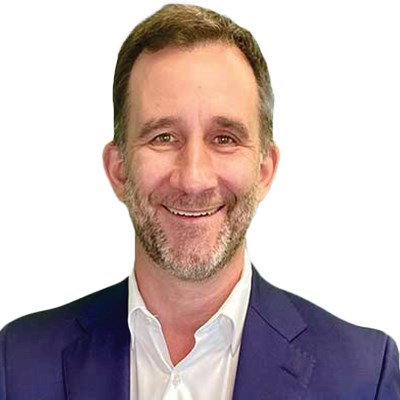 Jacob Herschend
Principal
Brightstar Capital Partners
---
Jacob Herschend is a Principal at Brightstar. Jacob leads Brightstar's Business Development across the Midwest. He is a third-generation owner and steward of a family-owned business, Herschend Family Entertainment. 
Prior to joining Brightstar, Jacob was a Vice President at Marsh & McLennan Agency, working in Business Insurance and specializing in strategically owned and family-operated businesses serving as the Director of the Multi-Generational Family-Owned Businesses Strategies Vertical. Previously, Jacob owned and operated three restaurants in the St. Louis area. Additionally, Jacob has worked for three United States Senators and a U.S. Attorney General.
Jacob received his M.B.A. focused on Families in Business from Kennesaw State University. He received his B.A. from Gordon College. Jacob serves on the boards of The Foundation for Barnes-Jewish Hospital and Forest Park Forever.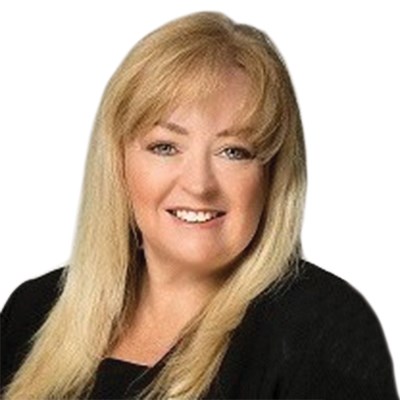 Meg Kellogg
Tax Managing Director
BDO USA LLP
---
Meg Kellogg is a Tax Managing Director at BDO. She has 28 years of tax experience, including 25 years in public accounting. Meg's extensive experience includes serving privately held flow-through entities with tax planning and compliance, in addition to her experience with consolidated entities and income tax accounting. Meg has served clients in a variety of industries including construction, telecommunications, retail and manufacturing.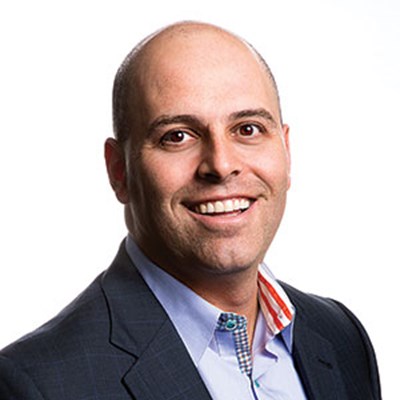 Lee M. Koury
Managing Partner
Smart Business Network Inc.
---
Lee is managing partner of Smart Business Network Inc., a national events, media and marketing company founded in 1989, primarily responsible for expanding the company's Aspire deal-making conference throughout the U.S. He plays a key role in establishing corporate policies and developing long-term strategy and growth plans. Previously, he founded and chaired the Growth Group at national law firm Arter & Hadden LLP (now Tucker, Ellis & West), which focused on working with middle-market and high-growth technology companies.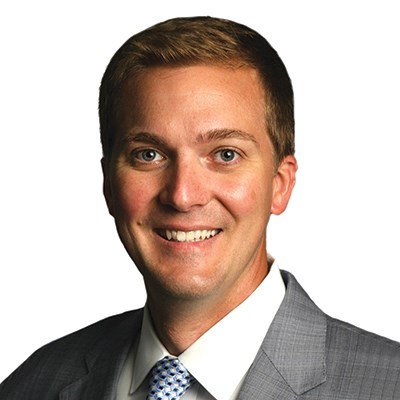 Dan Kraus
Managing Director
BMO Harris Bank
---
Dan has served as managing director and commercial banking market executive for BMO Harris Bank's Commercial Banking Division since 2015. As an executive leader, he is responsible for the oversight and management of all aspects of the bank's Commercial Banking operations in eastern Missouri and the Greater St. Louis area. He also serves on a leadership team that creates and implements strategic initiatives and mentors sales leaders across BMO's expansion markets.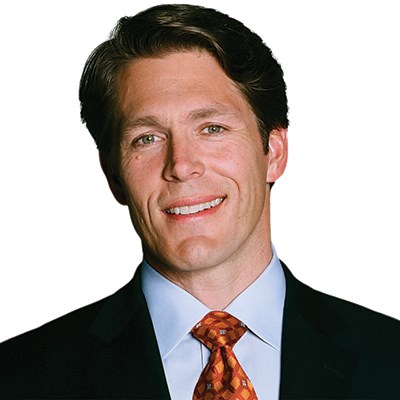 Chip Lerwick
Managing Director, Aon Missouri Leader
Aon
---
Chip Lerwick is the Aon Missouri Leader with offices in St. Louis and Kansas City with responsibility for managing Missouri colleagues across Risk, Retirement and Health solutions to deliver the full range of Aon's capabilities. Chip has over 25 years of experience in business development, sales management and general management working with middle market to Fortune 25 companies with a proven track record delivering results through the alignment of key resources and capabilities to meet business objectives.
---
Mark Lewis has built, financed and grown high-impact businesses throughout his career. Prior to Decide, Mr. Lewis was a private equity and venture capital investor focused upon technology-driven, growth-oriented opportunities. He has provided financing to, and sat on the boards of, many companies over the years.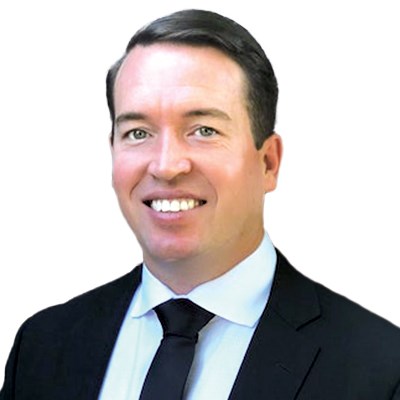 Brian Lord
CEO
iSite Media LLC
---
Brian Lord is co-founder and CEO at iSite Media. Brian leads the vision and growth of iSite's video signage network inside the most recognizable professional and D1 college sporting venues is the country. Previously, he worked for the world renown talent agency Creative Artist Agency (CAA) in their NFL devision and then followed that by a carrier as an entrepreneur, including a successful exit as co-founder of Chicago based Select Energy Partners.
Jason Mannello
Director - Private Markets
Hermann Companies
---
Jason is the Director of Private Markets with Hermann Companies, where he focuses on performing due diligence on potential investment opportunities and monitoring the performance of current partnerships. He is a Charted Financial Analyst (CFA) charter holder. Before joining Hermann Companies, Jason spent 15 years at RubinBrown LLP, holding the positions of Analyst, Manager, and then Partner. During this time, Jason developed expertise in corporate finance, business valuation, economic analysis, business development, and strategic planning – skills which he brings to our organization and are valued by our investment partners.
Mark Mantovani
Retired Chairman, Pres & CEO of Ansira
Mantovani Holdings, LLC
---
Mark served as Chairman, President and CEO of Ansira from 2000 to 2017 where he led the business from a 50 person, $5.5M revenue stream to one of the three largest independently owned digital marketing businesses in America with more than 800 employees and approximately $130M in revenue. During that period, he led the Company's transition through multiple recapitalizations, private equity partnerships and acquisitions. Prior to assuming control of Ansira, he was co-founder and principal in the St. Louis law firm of Behr, Mantovani, McCarter and Potter, P.C., where he advised clients on general corporate law, mergers and acquisitions and related matters. Most recently, he was a Senior Fellow in the Harvard University Advanced Leadership Initiative.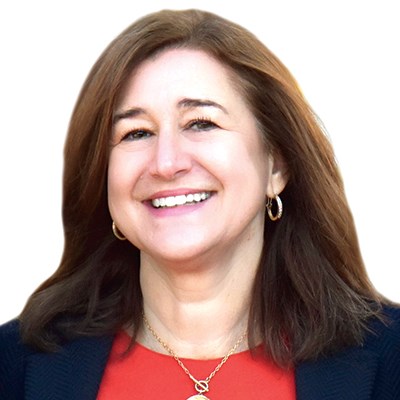 Emily Martin
President
Aschinger Electric - A Guarantee Electrical Company
---
As president of Aschinger Electric, Emily Martin manages all operations at Aschinger and also serves as chairman of the board. She has worked in the construction industry for 22 years, but she admits that she did not initially see herself running an electrical contracting business. She began her career as a lawyer, earning her Juris Doctor from the University of Missouri – Kansas City after earning a history degree from Fontbonne University. But an opportunity arose, with its own unique challenges, to enter the family business and advance the next generation of family entrepreneurship. Emily embraced that opportunity, learning the business from her father, Eric Aschinger.
Since taking the reins as president of the company in 2007 as the fourth generation of family leadership, revenues have increased by 75 percent as the firm continually adapts to rapid advancements in technology. Aschinger Electric is now the fifth-largest St. Louis-based electrical contractor and the largest woman-owned electrical contractor in the region. Emily counts among her mentors her father Eric, Aschinger General Foreman Doug Noelke, her National Electrical Contractors Association peers and St. Louis NECA Vice President Doug Martin.
Inspiring more women to enter the construction industry is a huge priority for Martin. She does so by example and through mentoring and speaking engagements to women and women's groups, emphasizing the importance of developing business relationships and community involvement as steps toward building a rewarding career in the industry.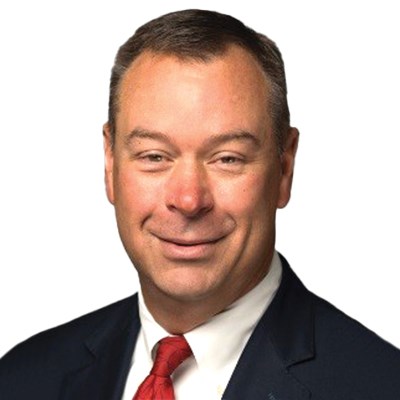 John Mather
Managing Partner
FORVIS, LLP
---
John is the managing partner of BKD's St. Louis and Decatur offices. He oversees the administration, planning, and operations for approximately 150 personnel serving more than 4,500 business and individual clients. Prior to becoming the St. Louis and Decatur practice unit managing partner, John was the national industry partner for BKD National Commercial Services Group and was responsible for overseeing a team of approximately 500 advisors who serve more than 4,600 commercial entities.
He serves clients in a variety of subindustries, including food and beverage manufacturing, consumer product manufacturing and distribution, professional services, industrial goods distribution, transportation, and oil and gas. He provides a range of accounting, audit, tax, and consulting services. His experience includes due diligence, mergers and acquisitions, feasibility studies, employee stock ownership plan implementation, debt financing, and cost accounting system development. His knowledge of mergers, acquisitions, and transaction services involving private equity and venture capital firms has allowed him to work closely with BKD's Transaction Services division.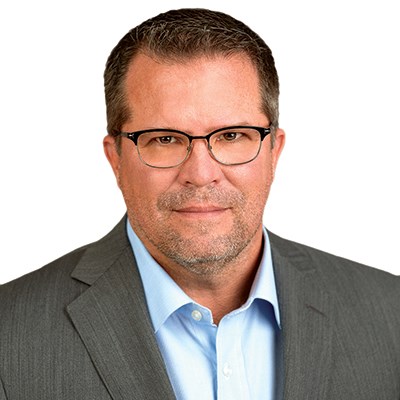 Bill Morgan
Managing Member & Owner
Process Control Solutions, LLC
---
Bill currently owns and operates a turn-key provider of systems integration services and distributor of process equipment in the Midwest. Prior to PCS, he purchased the assets of a distressed St. Louis based manufacturing company which he later sold after a complete turn-around. Additionally, Bill was a senior executive for a diversified, privately held middle market manufacturing company having key roles in Corporate Operations and serving on the Executive Staff of various business units within the portfolio. He has an MBA from the University of California and has been a board member for multiple businesses.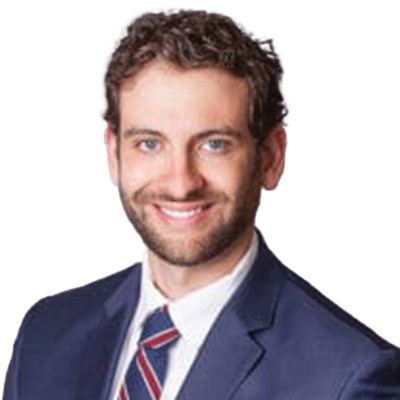 Rob Patterson
Vice President
CMA Global
---
Rob focuses on consulting with his clients to assess their organization and its culture, identify and develop talent, and promote effective leadership practices. He has also worked with clients to develop and/or streamline their overall talent-management process. In addition, he leads a community of practice within CMA to identify strategies to best support the entrepreneurial ecosystem, including entrepreneurs and venture capital firms.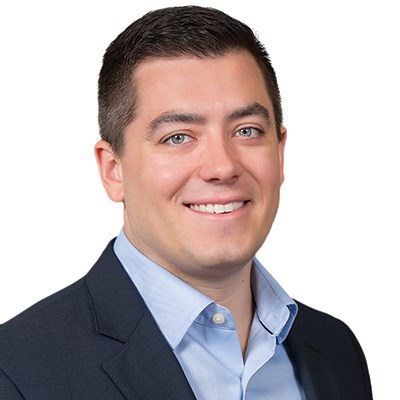 Mike Pizzella, Jr.
Vice President & Former CEO, StayLock Storage
Cequel III
---
Mike co-leads Cequel III's family office direct investment platform, which seeks to invest private capital in lower middle market businesses. From 2016-2021, Mike served as CEO of StayLock Storage, where his team built a portfolio of 78 self storage properties, which was sold 2021. Mike has also supported corporate development efforts at TierPoint and Suddenlink during his tenure at Cequel III.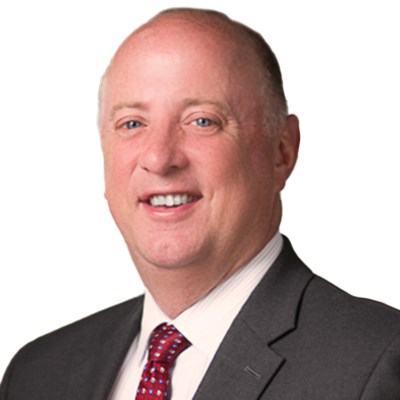 Paul Rhea
Director + Strategic Growth
Anders CPAs + Advisors
---
As a Director of Strategic Growth, Paul brings nearly 35 years of experience in the banking and finance industry, specifically working with private wealth management, commercial and industrial banking, commercial real estate and investment management. His experience offers a focused view of the overall financial picture for Anders clients. Paul advises clients around the latest legislation on various pandemic-related relief, including the Employee Retention Tax Credit. In his advisory role, Paul provides strategies for growing industry groups and identifies new opportunities for clients of the firm. His expertise in overall asset management, credit assessments and reviews is beneficial to uncovering needs and financial opportunities for the firm's business clients.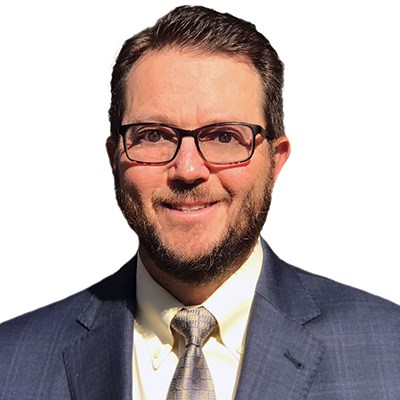 Christopher Riley
CEO
United Cutwater
---
Christopher Riley has more than 30 years' experience owning and operating over a dozen businesses in 10 different industries. His personal experiences buying and selling businesses, negotiating transactions with dozens of accountants, attorneys and other professionals, combined with his investment banking work in New York, causes his M&A transactions hit optimum values where the industry lets business owners leave 20%-30% exit value on the table.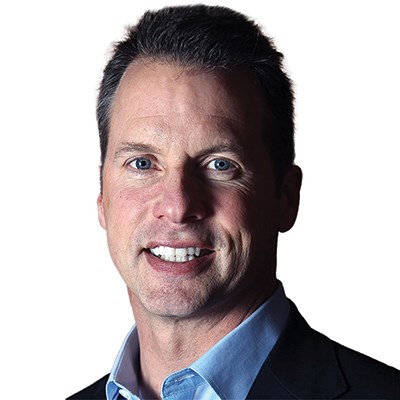 William Schmidt
General Partner
Cultivation Capital
---
Bill has 30 years of experience in medical device and healthcare information technology sectors. He founded, built and sold a highly successful digital health company called LDM Group. LDM developed a proprietary software platform designed to drive behavioral adherence. This platform was fully integrated into both EMR/EHR and retail pharmacy dispensing systems to enable patient interaction.
Prior to LDM, he held various executive leadership positions, most notably at UnitedStates Surgical Corporation (now Covidien, owned by Medtronic) and Catalina Health Resource.
Bill serves on numerous portfolio company boards as well as for the St. Louis ZooAssociation and St. Louis Community Foundation. He is on the Competition Committee for Arch Grants. A sports enthusiast, he is an active coach in Special Olympics and enjoys coaching soccer as well.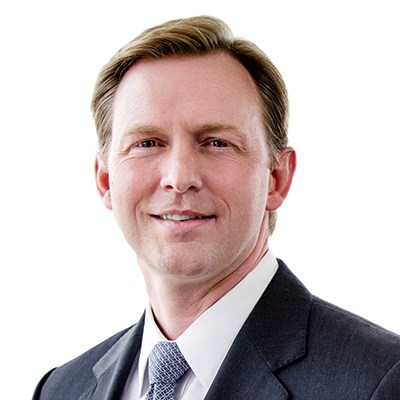 Jack Senneff
Managing Director
Thompson Street Capital Partners
---
Jack serves as a Managing Director at Thompson Street Capital Partners, a St. Louis-based private equity firm focused on investing in founder-led middle market businesses in the Healthcare & Life Science Services, Software & Technology Services and Business Services & Engineered Products sectors. He leads the firm's Deal Origination and Portfolio Support teams. Prior to joining Thompson Street, Jack served in the United States Army as an Infantry officer in Ranger, Airborne, and Mechanized units. He also subsequently managed a regional service sales force with Cintas Corporation, a national facilities service provider. Jack is a graduate of the United States Military Academy at West Point and earned his MBA from the Olin Business School at Washington University in St. Louis.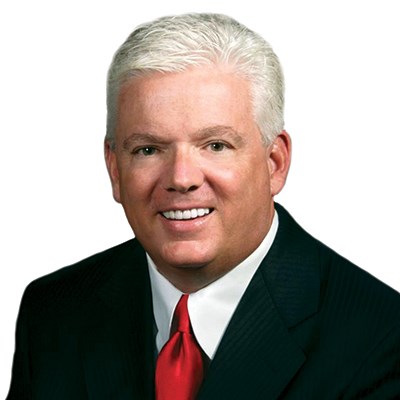 Kevin Short
Managing Director & CEO
Clayton Capital Partners
---
Kevin is managing director and CEO of Clayton Capital Partners, a St. Louis-based investment banking firm specializing in merger and acquisition advisement. He is author of "Sell Your Business For An Outrageous Price," which synthesizes his experiences selling mid-sized companies for twice the industry average EBITDA multiple. He has also orchestrated more than 150 purchase/sale transactions with an aggregate value of more than $1 billion. Years of experience enable him to aggressively pursue his clients' objectives during the turbulence that characterizes every transaction.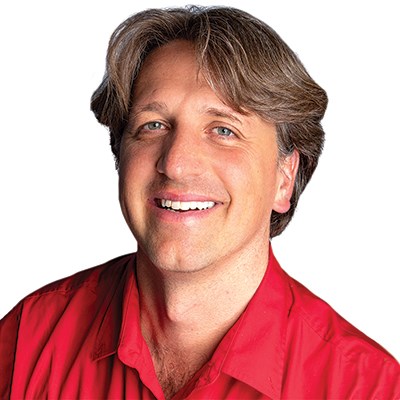 Nathan Stooke
CEO & Founder
Wisper ISP
---
In the last 18 years, Nathan Stooke went from programming PCs to building Wisper into a successful multi-million dollar Internet service provider. With headquarters in Mascoutah, IL, Wisper now services Illinois, Kansas, Missouri, Indiana, Arkansas, and Oklahoma. In 2018, the FCC announced that Wisper ISP won $220.3 million of federal funding in the FCC's rural broadband auction, the Connect America Fund Phase II. This money will be distributed to Wisper over a period of ten years. Wisper was one of 103 providers to win financial support from across the country.
As CEO of Wisper, Nathan has provided high-speed Internet service to tens of thousands of happy customers; many in rural, underserved areas where previous service providers had been spotty or nonexistent. Stooke is a well-respected businessman in the St. Louis area; he was selected as a "Top 30 Under 30" by the St. Louis Business Journal and named on the list of the "Top 100 St. Louisans to Know" by the St. Louis Small Business Monthly. Wisper was named one of the Top 20 Small Businesses in 2014 and one of the 50 Fastest-Growing companies in St. Louis by St. Louis Small Business Monthly.
Nathan credits his battle with Dyslexia, and his competitive nature gleaned from hours of intense training, which earned him a spot on the. U.S National Swim Team as his catalyst for success. His vision is to create standards in the wireless industry, establish Wisper as a household name, and continue to serve exceptional customers in rural and metropolitan communities.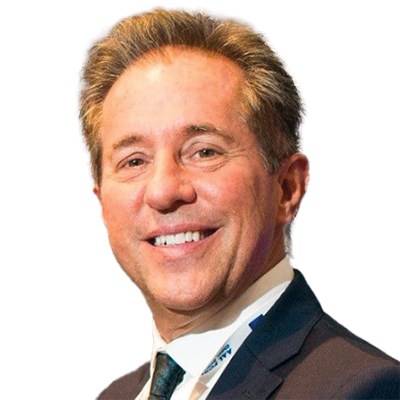 Stephen Von Rump
CEO
Aegis Digital Health
---
Stephen Von Rump is CEO and founder of Aegis Digital Health, a health care technology company developing solutions in virtual care and remote patient monitoring. He is a three-time founder, five-time CEO, and a veteran of five M&As. Stephen also serves as an Entrepreneur in Residence at BioGenerator in St. Louis, a mentor at Washington University and a panelist at the National Science Foundation.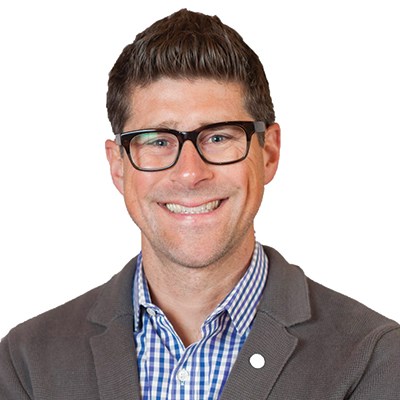 Douglas Wilber
CEO
Denim Social
---
Doug the CEO of Denim Social, a social media management software company that provides tools to empower marketers in regulated industries to manage organic social media content and paid social media advertising on one platform.