Committee
Chairman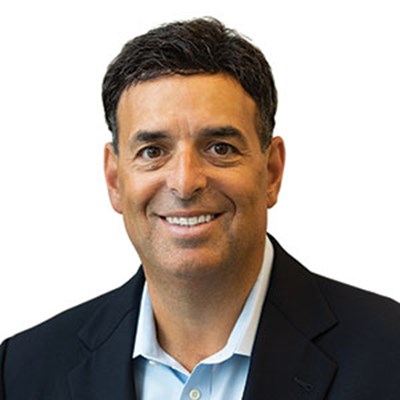 Fred Koury
President & CEO
Smart Business Network
---
Fred co-founded Smart Business Network in 1989 with a single publication in Cleveland, Ohio. In the years since, he has built the company into a leading multimedia and content marketing business providing print and digital marketing services to a national client base.
---
Host Committee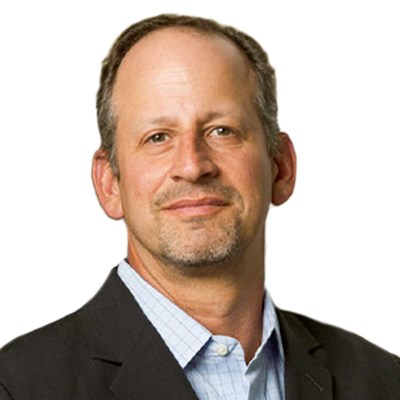 Eric Abel
Co-Founder, Senior Managing Director & Chief Financial Officer
ValStone Partners
---
Eric is a founder of and has served as a principal of ValStone Partners since its inception in 1998 and currently serves as its Chief Financial Officer. Prior to co-founding ValStone Partners, Mr. Abel was a principal at CMP.
Prior to CMP, Mr. Abel spent five years as an investment banker with Legg Mason Wood Walker, Inc., last serving as an Associate Vice President in Public Finance in the Healthcare Capital Markets Group. In these two previous roles, Mr. Abel was the investment banker or financial advisor on over $6.0 billion of public market financing transactions.
Mr. Abel has over 26 years of finance and investment experience, including portfolio management, commercial loan workout, bankruptcy reorganization, investment banking, financial advisory services and other commercial loan and capital market transactional experience.
John (Jay) Acker
General Partner
Spring Capital Partners
---
Jay is a General Partner of Spring Capital Partners. Established in 1999, Spring Capital is a private equity firm dedicated to providing mezzanine and equity capital to small and medium sized growing businesses. With over $600 million invested or under management, the firm is currently investing out of its fourth fund, a $250 million SBIC fund. The Fund's investments are primarily in the form of subordinated debt and preferred equity and range from $2 million to $20 million per investment. Prior to joining Spring Capital in 2001, Jay spent ten years in the Capital Markets Group of Allfirst Bank, where he was responsible for originating, structuring and managing leveraged transactions for middle market companies located in the eastern half of the United States.
Jay currently serves as either a Board member or Board observer to multiple Spring Capital portfolio companies. Jay is a graduate of Gettysburg College.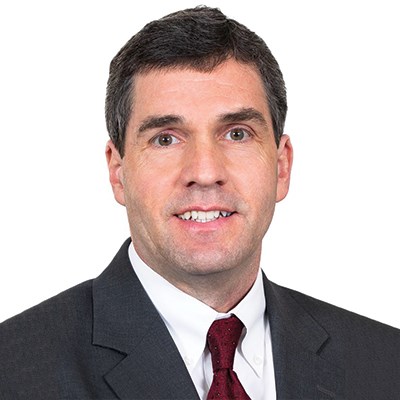 Stephen Auvil
Executive Vice President - Programs
Maryland TEDCO
---
Stephen is TEDCO's executive vice president for programs. He oversees TEDCO's efforts to support technology commercialization and its entrepreneur and ecosystem empowerment programs. Prior to TEDCO, Stephen worked in university technology transfer at the University of Maryland Baltimore County (UMBC) and Johns Hopkins University. His early career included working in small medical device companies and a laboratory research.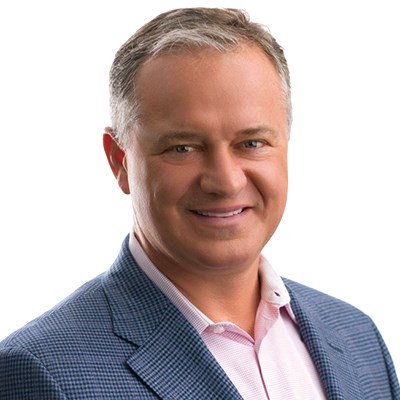 Greg Barger
General Partner
NewSpring Capital
---
Greg is a General Partner of NewSpring and is a General Partner of the Firm's dedicated mezzanine funds. Greg joined NewSpring in 2009 and has more than 30 years of experience in the financing of middle-market and growth-stage business.
From 2006-2009, Greg was a Managing Director with Calvert Street Capital Partners, Inc. ("CSCP"), a private equity and mezzanine capital fund, where he helped to complete the investment of their $130 million mezzanine fund.
Prior to joining CSCP, from 1996 to 2006 he was a Senior Vice-President at Mercantile Bank and launched its in-house private equity group. In this capacity, Greg grew the bank's portfolio of fund and direct investments to nearly $70 million. Before Mercantile, he was Director of Equity Research at Wilen Management Co. Inc., an investment advisory company. He also worked at MNC Financial Corporation, a predecessor of Bank of America, from 1987 to 1995 where he held positions in credit, structured finance, workout, and private banking.
Greg received a BS in Finance from the University of Connecticut and an MBA from Loyola College. He also earned a Chartered Financial Analyst (CFA) credential (non-active).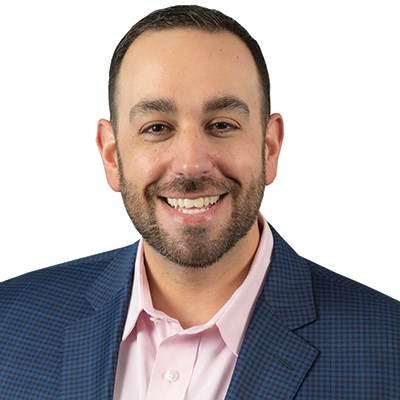 Daniel Baumwald
Senior Vice President, North America Consumer
Performance Health
---
Daniel is the Senior Vice President, North America Consumer for Performance Health, where he leads a geographically dispersed sales and marketing group with responsibility for all channels and sizes of retail accounts as well as the commercial elements of the company's digital presence. His team brings products to life on store shelves and digital planograms worldwide and his long term vision drives the strategic positioning, retail presentation and packaging, and consumer outreach of brands such as Biofreeze, TheraBand, Cramer Sports Medicine, Bon Vital, TheraPearl and others in the Performance Health portfolio. IRi recently named Biofreeze as the #2 Non-foods New product Launch of 2017 coming in just over $78 million.
Previously, Daniel was co-founder and President of TheraPearl, where he generated years of triple digit growth to rapidly propel the upscale line of hot/cold packs from non-existent in 2008 to #1 in North America in 2014.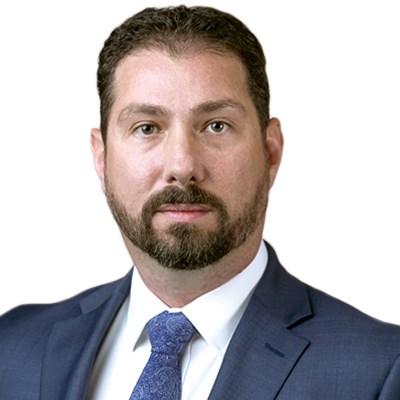 Jeff Binford
Principal, M&A Transaction Advisory Services
Clearview Group
---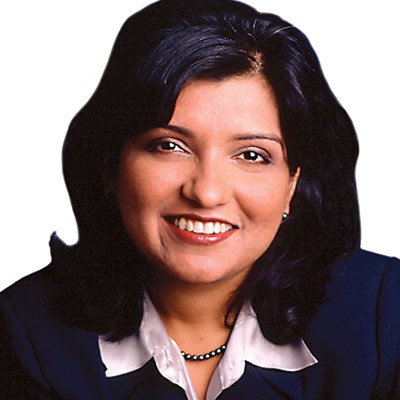 Seema Chaturvedi
Founder & Managing Partner,
AWE Funds
---
Ms. Chaturvedi has over 20 years of capital markets and financial management experience. As an entrepreneur, investment banker and investor, she brings a unique perspective to the strategic planning and investment process. 
Seema is Founder & Managing Partner of Achieving Women Equity (AWE) Funds to invest in innovative enterprises which positively impact gender balance, by investing in women owned, led, influenced companies in India building on the investment thesis that investing in women businesses delivers both commercial returns and economic development impact. 
She is extremely passionate about promoting entrepreneurship in general and women entrepreneurship in particular. She founded and leads as chairwoman TiE Global's marquee women's entrepreneurship program: Project All India Roadshow for Women's Economic Empowerment through Entrepreneurship (AIRSWEEE), for which she obtained funding from the US Department of State for an unprecedented 6 consecutive rounds of funding and has directly mentored 575 women from 106 Tier 2 and 3 cities in 20 states in India. These women further impacted 6,500+ women through a pay-it- forward multiplier.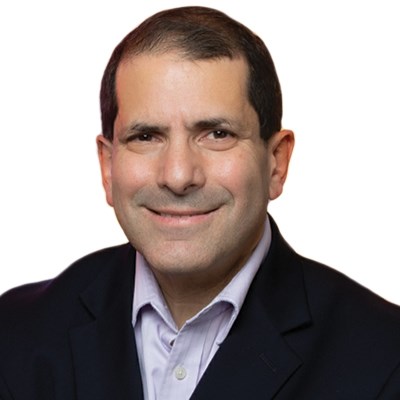 Jonathan Cohen
Founder, President & CEO
20/20 GeneSystems, Inc.
---
Jonathan is President & CEO of 20/20 GeneSystems, Inc. (Rockville, MD). 20/20 develops and commercializes machine learning powered laboratory tests for the early detection of cancer and other diseases. The company saw over 600% revenue growth in FY'20 and it expects to be listed as one of the Inc. 5000 Fastest Growing Companies in America in the summer of 2021.  
In Q'4 2021 the company will establish what is believed to be the country's first shared CLIA lab accelerator for innovative developers of laboratory tests. 

As a seasoned health technology entrepreneur Cohen has raised over $20 million in equity capital and forged and managed license, technology transfer, investment, and sales & marketing agreements with Fortune 500 companies such as Eastman Kodak, Abbott Diagnostics, Johnson & Johnson, and Ping An, the largest health insurance company in China.

Mr. Cohen has also been a leading advocate for the life sciences industry at the state and federal levels. He is the architect of the Maryland Biotechnology Investor Tax Credit, the most aggressive investor incentive in the U.S.  Jonathan also led the legislative effort that resulted in the first increase in funding under the federal Small Business Innovative Research (SBIR) in over 30 years.
Jonathan is a registered patent attorney with an M.S. in Biotechnology from Johns Hopkins University and a J.D. from the American University.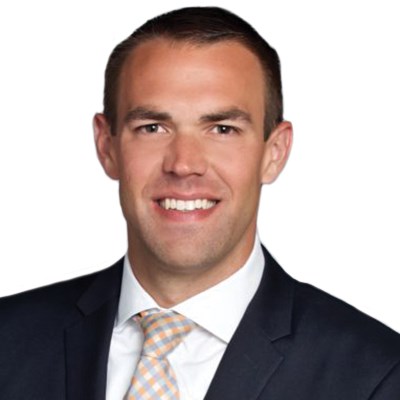 Jonathon Cope
Principal
Patriot Capital
---
Jonathon is a Principal at Patriot Capital, a lower-middle market fund focused on providing event-driven debt and equity co-investments to companies that have between $5-25 million of EBITDA. Jonathon is responsible for origination, underwriting and execution, and portfolio management. He is a graduate of the University of Maryland and received his MBA from the University of Virginia's Darden School of Business.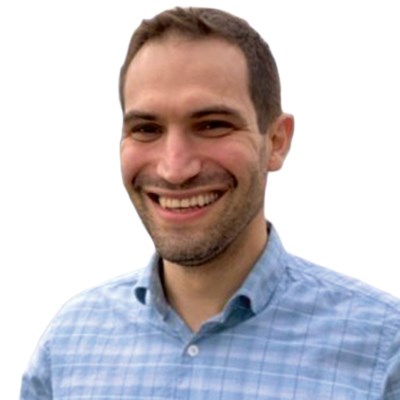 Sam Diener
Managing Partner
Early Light Ventures
---
Sam is a non-traditional venture capitalist from a non-traditional background. – starting his career as a paramedic with a penchant for "white-hat" hacking on the side. Throughout his career, Sam has been at the intersection of sales and engineering inside multiple venture-backed SAAS companies – leading technology partnerships and contributing tens of millions of dollars in annual revenue.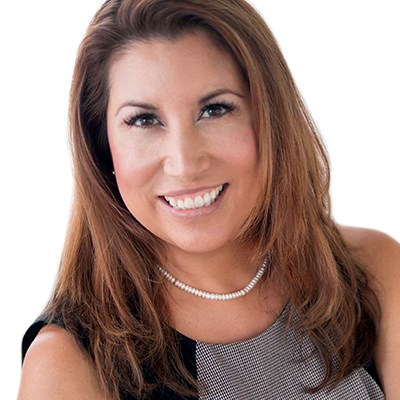 Aurelia Flores
Venture Partner
New Markets Venture Partners
---
Aurelia joined New Markets Venture Partners in 2021. Prior to joining New Markets, Aurelia played a key role on corporate acquisition teams for a corporate 1000 company after graduating from Stanford Law School. She has over 20 years of experience building and supporting businesses, putting together strategic partnerships, creating business plans/models, and working on M&A activity.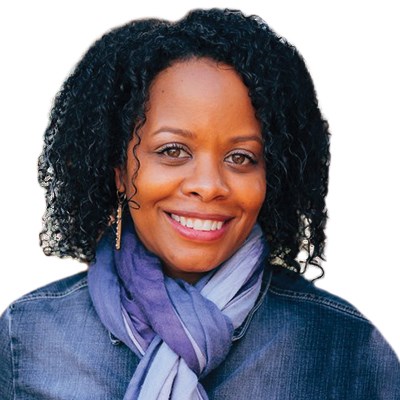 Kristina Francis
Executive Director
JFFLabs
---
Kristina Francis is the executive director of JFFLabs. In this role, she oversees advisory, acceleration, data, and investing initiatives that connect traditional systems with systems disruptors to enable equitable economic mobility.
Kristina has more than 20 years of experience in corporate operations and entrepreneurial ventures focused on management consulting, business development, software and data integration, and impact investing competencies.
Before joining JFF, Kristina served in a variety of roles of escalating authority with EsteemLogic, Booz Allen Hamilton, SAIC, General Dynamics, and American Institutes for Research. In those positions, she managed business portfolios valued between $10 million and $80 million and was charged with driving growth, developing strong delivery teams, implementing innovative and collaborative systems, and activating cross-sector partnerships.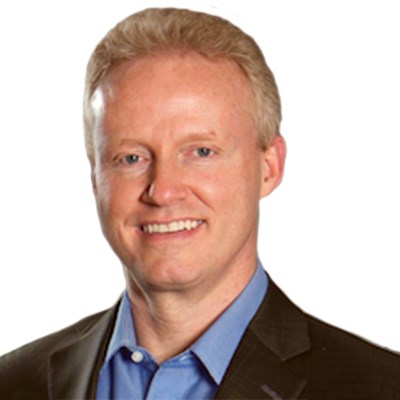 Erik Ginsberg
Managing Partner
Slate Capital Group
---
Erik is the Managing Partner of Slate Capital Group, which he co-founded in 2004. Erik has worked in the private equity industry for over 20 years. He co-founded and is the former President of Let's Dish! Mid-Atlantic, a retail chain of meal assembly stores in Maryland and Virginia.
Prior to Slate, Erik was a Director with DB Capital Venture Partners, investing in enterprise infrastructure and application software companies. He joined ABS Ventures, the predecessor to DBCVP, in March 2000. During his tenure with DBCVP/ABS Ventures, Erik served on the boards of several software portfolio companies.
From 1996-2000, Erik was a Senior Vice President with Sterling Capital, Ltd., a private equity investment firm, where he acquired and ran companies in the direct marketing and e-commerce industries (although the firm acquired businesses in various industries, including education/testing, specialty distribution, and marketing services). His tenure included operating stints with two of Sterling's portfolio companies: as the Chief Executive Officer of NLP, Inc. and as Executive Vice President-Corporate Development of ICS, Inc.
From 1993-1996, Erik was an Associate with Kirkland & Ellis in their private equity group, where he specialized in mergers and acquisitions, divestitures, leveraged buyouts and venture capital transactions.
Erik either currently serves or has served on the board of directors for the following organizations: Broadcast Sports International, CoastTec, eCoast Marketing, First Source, LLC, Let's Dish! Mid-Atlantic, Mercari Technologies, NLP, Inc., O'Donnell Metal Deck, Triplehop Technologies and White Distribution & Supply.
Erik is a 1988 graduate of Brown University and received his J.D./M.B.A. from the University of Chicago in 1993.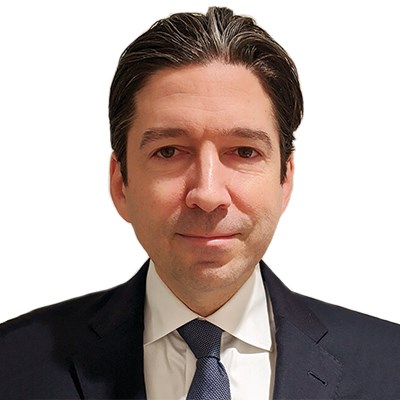 Eric Gomberg
Investment Banker
Odeon Capital Group
---
Eric is the Head of SPAC Investment Banking at Odeon Capital Group, a New York headquartered boutique investment bank which he joined in 2019. Odeon underwrites leading SPAC sponsors, and advises both SPAC sponsors, and target companies on their mergers into SPACs. Eric brings unique perspective and capital markets expertise to his role, having spent over a decade on the buyside working at value-focused hedge funds, including Obrem Capital and Dane Capital Management, which he founded in 2014, and which focused on fundamental analysis of, and investment in, SPACs. Before moving to the buyside, Eric spent a decade as an equity research analyst, including over 8 years at Thomas Weisel Partners where he was a founding member of the research team and was the firm's senior semiconductor analyst. Eric earned a BS in Economics from the Wharton School at the University of Pennsylvania and an MBA from the University of Chicago.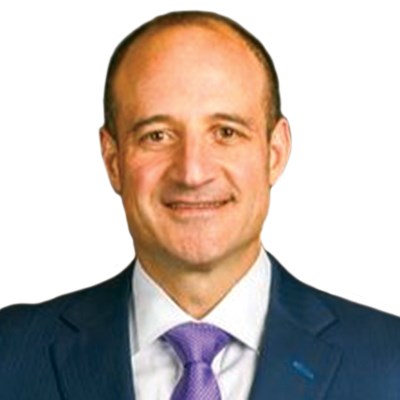 Matthew Gorra
Partner
DLA Piper LLP
---
Matthew is a transactional lawyer with extensive experience advising clients on mergers and acquisitions; private equity, venture capital and financing transactions; securities issuances and compliance; strategic transactions; shareholder disputes; and general corporate matters. He is a member of the firm's Healthcare, Life Sciences and Technology Sectors and provides advice to private and public companies, investors, owners and entrepreneurs. Matthew has managed transactions for both private and public clients in a wide variety of industries, among them technology, healthcare, life sciences, aeronautical engineering, performance sportswear, financial services, investment management, propane gas distribution, commercial printing, chemical manufacturing, paint manufacturing, newspaper publishing, car dealership management, professional employee training, credit card consulting, education, real estate, construction, medicine, environmental engineering and human resource management. He advises clients from both the company/seller and investor/buyer perspectives. Matthew has structured transactions in a variety of forms, including common and preferred stock financings, debt issuances, asset sales, stock sales (public and private), mergers, recapitalizations, joint ventures and licensing arrangements.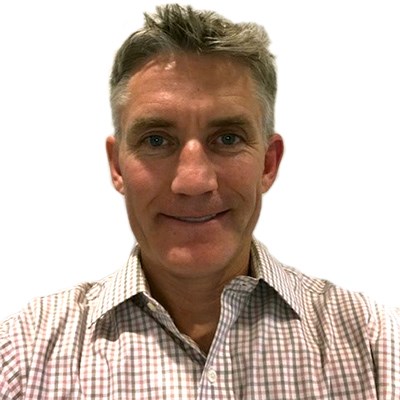 Brian Guerin
Partner
Calvert Street Capital Partners
---
Brian is a Partner and 16-year veteran at Calvert Street Capital Partners, a lower middle market private equity firm in Baltimore, MD. He leads Calvert Street's sourcing efforts and its investment focus on the industrial services sector. Brian serves on the Boards of several Calvert Street portfolio companies as well as ACG Maryland and a local elevator inspection company, Allsafe Dominion. Prior to joining Calvert Street, Brian worked for Ernst & Young Corporate Finance as an investment banker and at Arthur Andersen in its audit and assurance practice.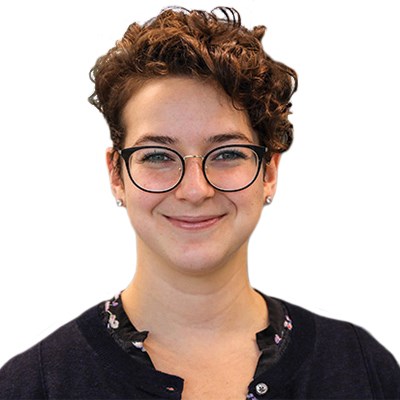 Jolene Gurevich
Manager, Mtech Ventures Incubator & Chesapeake Bay Seed Capital Fund
Mtech Ventures - University of Maryland
---
Jolene is a Manager at Mtech Ventures and the Chesapeake Bay Seed Capital Fund. She advises startups and manages programs for the Mtech Ventures Incubator at the University of Maryland to help startups commercialize technology out of the University. She also sources and diligences early stage climate tech startups for investment by the Chesapeake Bay Seed Capital Fund (CBSCF). Prior to Mtech, Jolene was an early employee at Allovue, a fintech startup in Baltimore. Jolene has a BBA in Finance from the CUNY Macaulay Honors College at CUNY Baruch. Jolene was also a Venture for America Fellow.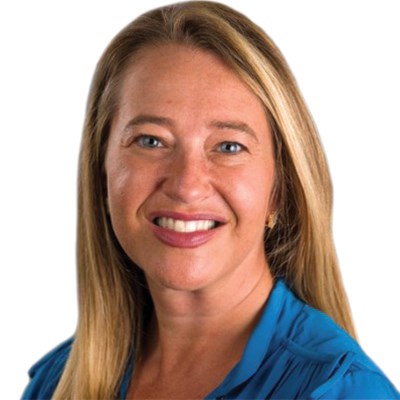 Emily Halpern
Director, Private Equity Services
BDO USA
---
Emily serves as Business Development Director for BDO's National Private Equity Services Group. She is responsible for bringing the breadth and depth of firm resources and expertise to serve the needs of the private equity and venture funds, SBICS, and Business Development Companies(BDCS) at the fund and portfolio company level. Leveraging more than 20 years of relationships, Emily brings additional sources of proprietary deal flow, access to executive level talent, an institutional investor and family offices network base, and industry knowledge.
Prior to joining BDO, Emily was the founder of VUE Partners, a capital advisory firm working with founder and family-owned businesses and investment funds in formation. Previously, she led Originations for the Southeast region at Brightwood Capital Advisors providing debt and equity solutions through their direct lending fund and two SBICs.
Her previous experience includes RSM Private Equity Services in Northeast and Southeast regions and 10 years in Institutional Sales with JPMorgan Asset Management in New York and First Union Capital Management Group in Charlotte.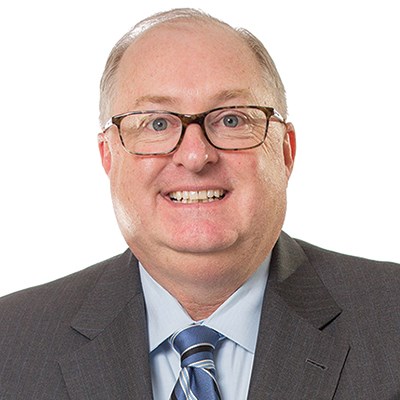 Tim Hodge
Managing Partner
Nelson Mullins
---
Tim is the managing partner of the Baltimore office and provides outside general counsel for businesses in the Mid-Atlantic region and beyond—from the most promising newcomers arriving in the market today to serial entrepreneurs and established industry leaders. Mr. Hodge focuses much of his time on complex transactional matters that often prove crucial to a company's growth, evolution, or exit strategy. His legal experience includes handling general corporate matters, domestic and international M&A deals, intellectual property issues, and the full array of business disputes and challenges a corporate client might face. His past experience as a litigator also enables him to provide the advice clients require in a highly competitive and sometimes treacherous business world.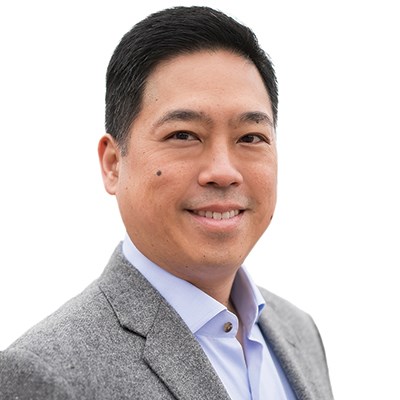 ---
Jacob is a man of two passions: his work and his family. A dedicated father of four, he works to make the world a better place for all families. This begins with reawakening the American dream that anyone from any background can succeed. His time leading Catalyte is dedicated to making this a reality and making the company a catalyst for a lifelong journey of personal, community and client improvement.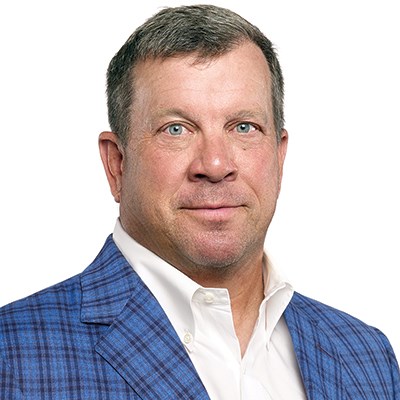 Rick Kohr
CEO
Evergreen Advisors, LLC
---
Rick is a founding member and Chief Executive Officer of Evergreen Advisors LLC. He has over 30 years of experience in advising early-stage growth and middle-market companies on finance, recapitalization and exit strategies. These financing alternatives and exit strategies include capital raises, recapitalizations, mergers, sales and ESOPs.
Rick was also a co-founder and managing member of the Chesapeake Emerging Opportunities Club, an early-stage venture capital fund. He chairs the Board of the Economic Alliance of Greater Baltimore and serves on the Board of Directors for: LifeJourney, Inc., Howard County Economic Development Authority, and on the Advisory Board for Healthcare Interactive, the Cyber Advisory Board for BWTechand the External Advisory Board for the University of Maryland Early-Stage Investment Fund. He held past Board of Directors positions with various entities including: Acuity Mobile, Inc. Butler Capital, Inc. e.maginationnetwork LLC, Platform Logic Inc., Emerging Technology Council, Metasource, Hi-Tech Fasteners Inc., and Maryland Development Technology Center (MDTC).
Rick also served on the Howard County Cyber Security Commission. He is actively involved with area incubators and other business development initiatives. Rick is a graduate of Loyola University in Maryland with an MBA from the SellingerSchool of Business with a concentration in Finance & Marketing and a BA in Accounting. He holds the Series 7 and 79 General Securities Representative Licenses, Series 24 General Securities Principal License, and the 63 Uniform Securities Agent License.He also has passed the Series 65 License Exam.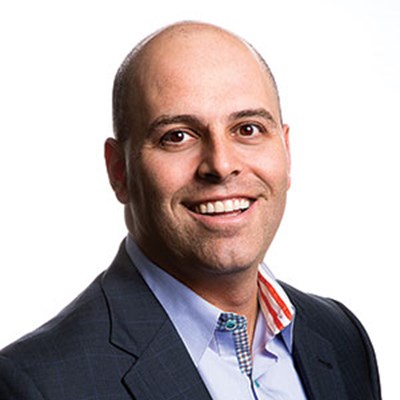 Lee M. Koury
Managing Partner
Smart Business
---
Lee is managing partner of Smart Business, a national events, media and marketing company founded in 1989, primarily responsible for expanding the company's Aspire deal-making conference throughout the U.S. He plays a key role in establishing corporate policies and developing long-term strategy and growth plans. Previously, he founded and chaired the Growth Group at national law firm Arter & Hadden LLP (now Tucker, Ellis & West), which focused on working with middle-market and high-growth technology companies.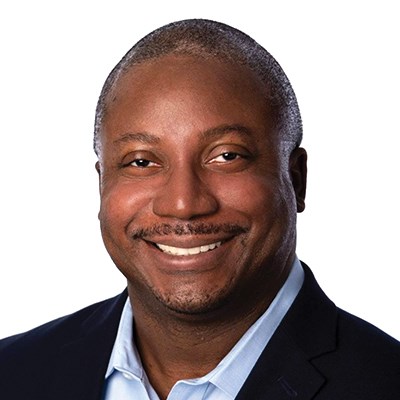 Vernon Lee
Partner
The Marathon Fund
---
Vernon is a Co-Founder and Partner at The Marathon Fund which invests in early stage innovation companies led by underrepresented entrepreneurs (Black, LatinX, women, disabled, LGBTQ, and veterans). He is a former Director in PricewaterhouseCoopers Business Advisory Services practice advising Fortune 1000 clients in Entertainment & Media, Telecom, and Finance. Vernon is also a former US Air Force Captain serving as an program and financial manager for aircraft simulators and communication satellites.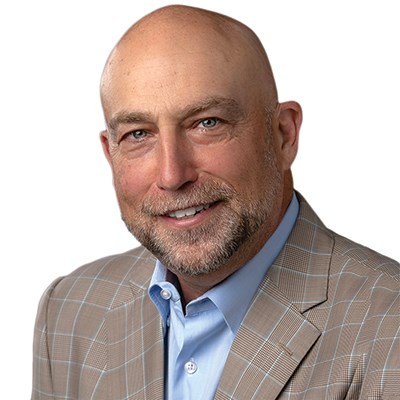 Larry Letow
Operating Partner
Interprise Partners
---
Larry brings a great deal experience in the M&A world within the technology/cybersecurity industry. His background as a CEO/President, Chief Financial Officer, Chief Operations Officer and Chief Sales Officer brings a unique perspective to every deal. He also brings M&A experience in the services and product industries with a strong background in government contracting.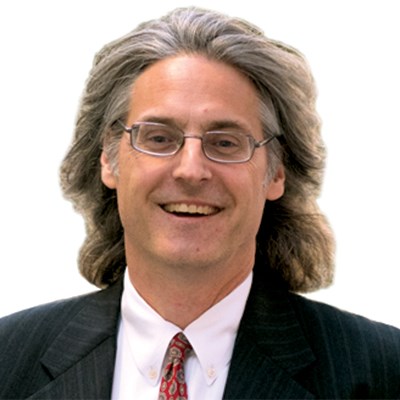 William McComas
Partner & Managing Member
Bowie & Jensen, LLC
---
William is a partner at Bowie & Jensen and a member of the transactional and technology law departments. He is among the leading technology attorneys in the area.
Mr. McComas provides representation on commercial transactional matters to clients ranging from entrepreneurs to Fortune 500 companies and investors, inventors and venture capitalists across many different industries. He concentrates his practice on working with clients to grow and improve the core functions of their business through legal counsel. A seasoned corporate attorney, Mr. McComas counsels clients across the country on financing, mergers and acquisitions, sales of assets, venture capital investments, and other general corporate matters. He is well established for helping companies manage and develop commercial technology and strategies.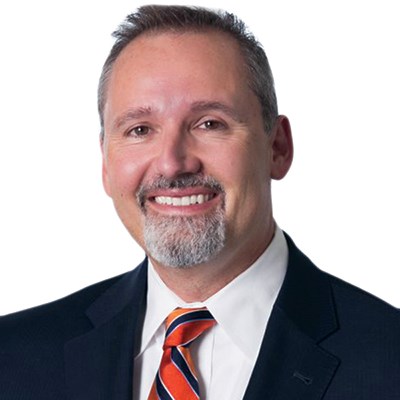 Michael Mercurio
Principal
Offit Kurman
---
Mr. Mercurio serves as outside general counsel to clients on matters related to corporate and business law, commercial transactions, government contracting, health care, construction services, and real estate. As a strategic partner to firm clients, Mr. Mercurio regularly counsels entrepreneurial individuals and assorted entities on all aspects of business and commerce including formation and structure; ownership; management and control; financing and capital; expansion and acquisition; sale and transfer; and contraction and dissolution. He is well versed in the various issues and challenges companies of all sizes and industries face in the business life cycle including start-up, maturation, and end stage considerations. A core specialty practice area for Mr. Mercurio is mergers and acquisitions, both from the sell side perspective and buy side perspective. Further, Mr. Mercurio specializes in ownership planning, helping business owners prepare and optimally transition their businesses to third parties, management, or family. He also has significant experience representing clients in the government contracting arena, assisting them through growth and maturation issues as well as transition. Well versed in government contracts and procurement law, Mr. Mercurio has brought value to many clients by working closely with them on various contractual and administrative issues arising from doing business with federal, state, and local governments.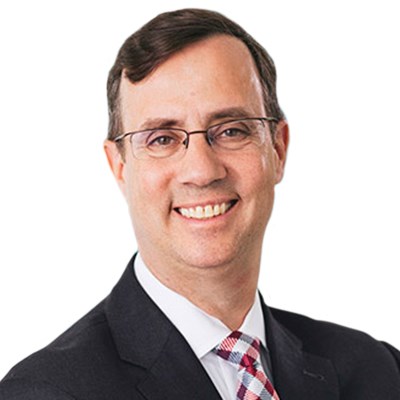 Chuck Morton
Partner
Venable LLP
---
Chuck is co-chair of Venable's National Corporate Group. Chuck is recognized for his abilities in guiding mergers and acquisitions (M&A), and financing transactions involving middle-market companies. Chuck assists lenders, investors, and entrepreneurs as they create, build, and buy or sell businesses, primarily in the healthcare, technology, and consumer products industries. He regularly acts on behalf of private equity groups and banks.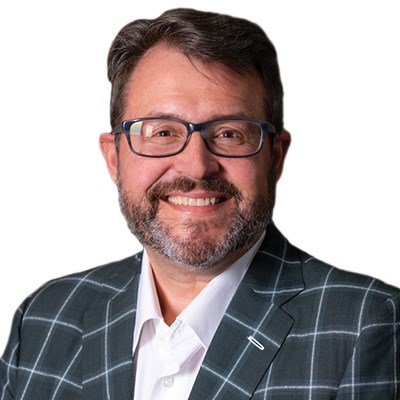 George Nemphos
Managing Member & Co-Founder
Nemphos Braue LLC
---
George J. Nemphos is a founding member of Nemphos Braue, a Mid-Atlantic boutique law firm, representing entrepreneurs, start-ups, emerging and mature companies, as well as venture capital and private equity funds. He has extensive experience working with private equity to lead M&A deals including spin-offs, roll-ups, minority interest acquisitions and joint ventures, as well as advising in capital raising efforts, and supporting entrepreneurs to grow and scale their businesses. George holds a LLM from Georgetown, and a JD from U of B. He volunteers his time at St. Paul's School for Boys, was the 2019 Auction Chair for the American Heart Association Heart Ball, and serves on the Board of Directors for both Driving Force Group and the American Diabetes Association.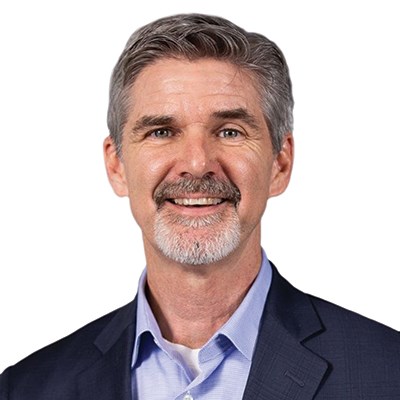 Martin O'Neill
Managing Director
Chesapeake Corporate Advisors
---
Marty O'Neill leads the firm's Government Contracting and Technology practice. A Managing Director with years of experience as a business operator, Marty brings his operating management experience, spanning Fortune 500 corporations to entrepreneurial ventures, to each CCA engagement. Marty has written four books and his "Building Business Value" book and methodology have been used by numerous regional mid-market companies to create business value as part of their corporate strategic planning processes.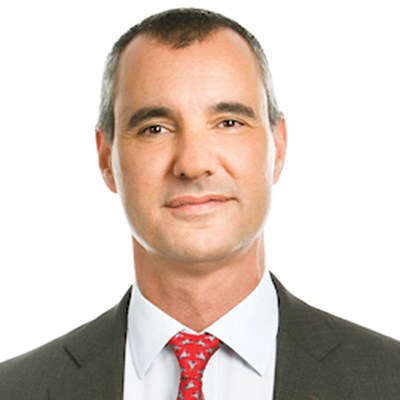 André Pienaar
Founder & CEO
C5 Capital
---
André is a Managing Partner and the Founder of C5, a specialist technology investment group that invests in the secure data ecosystem including cybersecurity, cloud infrastructure, data analytics and space with offices in Washington, London and Luxembourg. André serves on the boards of IronNet Cybersecurity and Blue Voyant in the USA, Reduxio and Panoply in Israel, the Haven Group in Luxembourg, and ITC Secure in London. He previously served on the Boards of Omada, Balabit and Shape Security which C5 exited successfully.
André started his career at Kroll Inc in 1996 where he became the youngest managing director until the successful sale of the company to Marsh & McLennan. In 2004, André went on to found G3, an international consulting firm that advises global companies and international law firms on cybersecurity. In 2011, he sold G3 to Europe's leading technology investment holding company.
André advised the 6th Duke of Westminster on the establishment of the new Defence and National Rehabilitation Centre (DNRC) in the United Kingdom as a state-of-the-art centre for the rehabilitation of British military veterans.
André's charitable interests include being a Director of the International Centre for Missing and Exploited Children (ICMEC) and a trustee of the David Shepherd Wildlife Foundation, a British charity focused on wildlife conservation. In 2020, André set up the Cyber Alliance to Defend Our Healthcare, a voluntary coalition of cybersecurity companies to protect the healthcare services from cyberattacks. In 2020, Andre joined the Advisory Council of the Limitless Space Institute (LSI) a non-profit organization to support the research and development of enabling technologies that will allow for interstellar human space exploration. André is a lawyer and an expert on cyber law and cybercrime.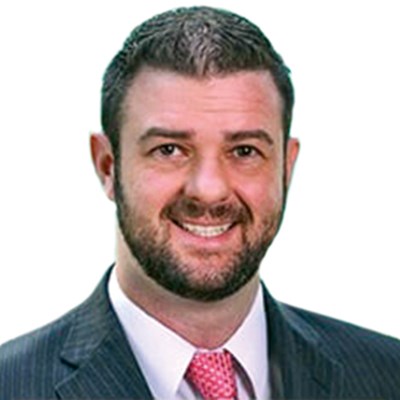 Thomas Pilkerton III
Partner
DLA Piper LLP
---
Tom is a transactional attorney with experience representing both private and public companies in connection with various business and finance transactions, including mergers and acquisitions, equity and debt financings, joint ventures, corporate governance, securities and regulatory compliance, company formation, corporate restructurings and general business law.
Tom has developed a strong international practice with extensive experience in cross-border matters, both in-bound and out-bound, buy-side and sell-side throughout Europe, Asia, North America, South America and the Middle East.
Allyson Redpath
Director, Entrepreneurship
Maryland Department of Commerce
---
As the Director of Entrepreneurship for the Maryland Department of Commerce, Allyson Redpath directs and manages the agency's involvement in the early-stage ecosystem with the goal of encouraging and supporting new business formation and growth. A former investment banker, she is skilled in M+A, capital raising, investment analysis, and strategic partnerships. Allyson also founded the DC-area angel investment group, Citrine Angels.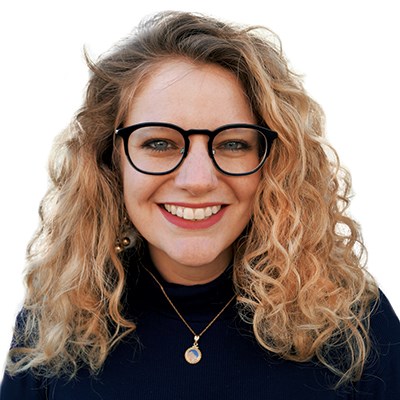 Margaret Roth Falzon
Director of Portfolio Operations
Squadra Ventures
---
Margaret spent six years building a customer-focused analytics startup and developing the process, tools, and culture needed to scale the business. Working with our portfolio companies as they grow and scale while fostering diverse, equitable, and inclusive cultures. Reader of science-fiction, lover of two brittany puppies, consistent arguer that all you need to know about starting a company is contained in Cameron Crowe's masterpiece Almost Famous.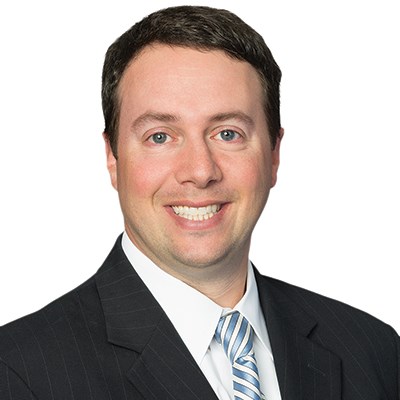 Andrew Segall
Partner
Saul Ewing Arnstein & Lehr LLP
---
Andy Segall, a partner at Saul Ewing Arnstein & Lehr, concentrates his transactional practice on the representation of clients in a variety of corporate and real estate matters, including corporate mergers, acquisitions and dispositions; joint ventures; real estate acquisitions and dispositions, development and leasing; financing transactions; corporate formation and governance; commercial contract negotiation and drafting; and securities reporting and compliance.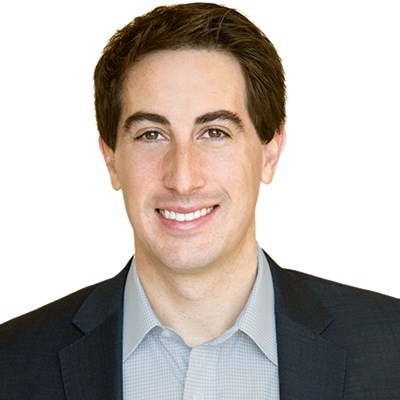 Seth Shuldiner
Co-Founder & Partner
SaaS Ventures
---
Seth is a Co-founder and Partner at SaaS Ventures. He is focused on B2B enterprise technology in non-target markets and is involved all aspects of the investment and decision-making processes at the firm. Previously, Seth managed the University of Maryland's angel investor group, Dingman Angels, and was an investor at Maryland Venture Fund. Seth holds and MBA from the University of Maryland Robert H. Smith School of Business and a B.A. from Franklin and Marshall College.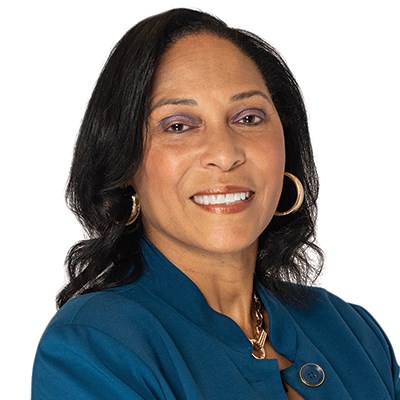 Dr. Linda Singh
Founder & CEO
Kaleidoscope Affect, LLC
---
Dr. Linda Singh is the founder and Chief Executive Officer of Kaleidoscope Affect, LLC providing leadership and management consulting, strategic advisory services for various public and private sector clients that span health, defense, state, and local government. Previously served as the Interim CEO, TEDCO; the Adjutant General/Cabinet Secretary for MD Military Department, and Senior Executive at Accenture.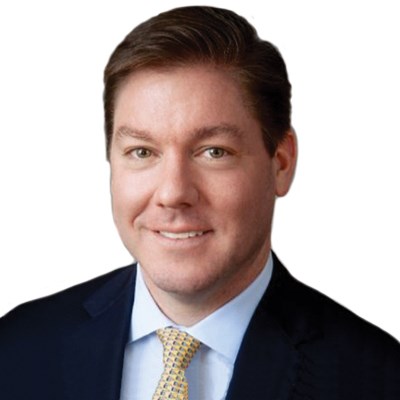 Mac Tisdale
President, Mid-Atlantic Region
FNB Corporation
---
Mac is the Mid-Atlantic Regional President of First National Bank. With strong and relevant experience, Mac joined First National Bank in January 2013. Prior to joining First National Bank, Mac served for 12 years with SunTrust Bank in Baltimore, Maryland, as City President and Commercial Banking Manager. Previously, he worked for First National Bank of Maryland and SunTrust Bank in Atlanta.
Mac earned an M.B.A. in Finance from Maryland's Johns Hopkins University, as well as a B.A. in Economics from Washington and Lee University in Lexington, Virginia. Currently, he serves as a member of the board of directors for the Economic Alliance of Greater Baltimore, Downtown Partnership of Baltimore and Living Classrooms Foundation. He is currently president of the Maryland Chapter of the Cystic Fibrosis Foundaiton Board of Directors. In addition, he is also the past president of both the Maryland Chapter of Association for Corporate Growth and Washington and Lee University's Alumni Association, Baltimore Chapter.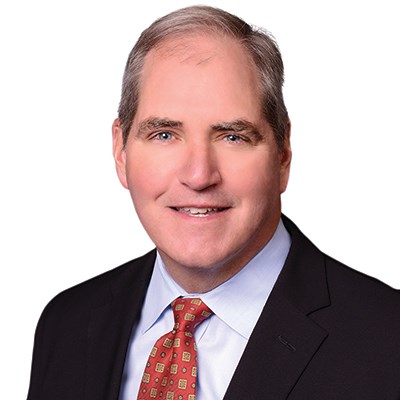 Tim Ward
Director
KatzAbosch
---
Tim, a Director with KatzAbosch, joined the firm in 2015. During Tim's career, spanning over 30 years, he has specialized in providing assurance, tax and business advisory services to clients in the government contracting, construction & real estate and technology industries. Tim has assisted clients with banking and surety financing issues as well as profit and operational improvement. Tim has helped clients implement employee incentive plans and business succession plans. He is a key member of industry practice groups and is active in many industry-related associations.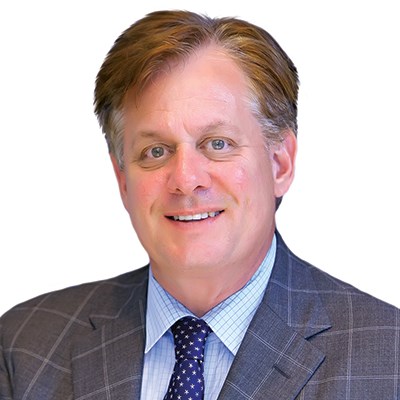 David Warnock
Co-Founder & Managing Partner
Camden Partners
---
David is a Managing Partner of Camden Partners and co-founded the firm in 1995. He has over 35 years of investment experience and focuses on investments in the business services and education sectors. He serves as Chairman of New Horizons Worldwide. In addition, David serves a director of Roshal Imaging Services, Pinnacle Automotive Hospitality Services, and Triumph Higher Education Group.
David was employed by T. Rowe Price Associates from 1983-1995. He served as President of T. Rowe Price Strategic Partners I & II as well as co-manager of the T. Rowe Price New Horizons Fund. David started his career at Welch and Forbes, Boston-based private trustees.
David is also involved with numerous non-profit organizations. He is the Chairman of the Warnock Foundation, and was formerly the Chairman of the Center For Urban Families and the Greater Baltimore Committee. He is Founder and Trustee of the Green Street Academy in Baltimore City. He also serves as a trustee of the Baltimore Museum of Art and the Georgia O'Keeffe Museum.
David earned a B.A. degree from the University of Delaware and a M.S. (in Finance) from the University of Wisconsin. David is also a Chartered Financial Analyst Charterholder.