Deal Preparedness & Getting Ready to Sell Your Business
Presented By: KatzAbosch | Offit Kurman
Selling your company is no easy task. It not only requires identifying and negotiating with a buyer, but it means taking a hard look at your business' operations, balance sheet, and management team. This discussion among entrepreneurs and M&A advisors will explore the nuts of bolts of preparing yourself—and your company—for the sale.
Following a 40-minute panel discussion you will have the opportunity to meet the speakers and ask questions during a 20-minute video Q&A session.
Moderator: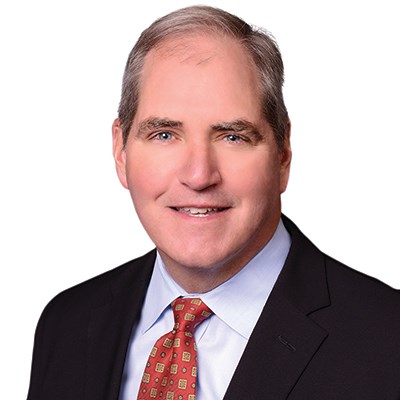 Tim Ward
Director
KatzAbosch
Tim, a Director with KatzAbosch, joined the firm in 2015. During Tim's career, spanning over 30 years, he has specialized in providing assurance, tax and business advisory services to clients in the government contracting, construction & real estate and technology industries. Tim has assisted clients with banking and surety financing issues as well as profit and operational improvement. Tim has helped clients implement employee incentive plans and business succession plans. He is a key member of industry practice groups and is active in many industry-related associations. 
Panelists: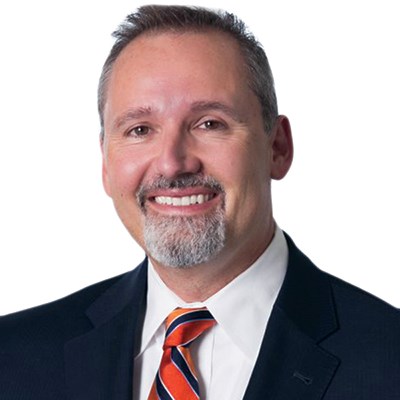 Michael Mercurio
Principal
Offit Kurman
Mr. Mercurio serves as outside general counsel to clients on matters related to corporate and business law, commercial transactions, government contracting, health care, construction services, and real estate. As a strategic partner to firm clients, Mr. Mercurio regularly counsels entrepreneurial individuals and assorted entities on all aspects of business and commerce including formation and structure; ownership; management and control; financing and capital; expansion and acquisition; sale and transfer; and contraction and dissolution. He is well versed in the various issues and challenges companies of all sizes and industries face in the business life cycle including start-up, maturation, and end stage considerations. A core specialty practice area for Mr. Mercurio is mergers and acquisitions, both from the sell side perspective and buy side perspective. Further, Mr. Mercurio specializes in ownership planning, helping business owners prepare and optimally transition their businesses to third parties, management, or family. He also has significant experience representing clients in the government contracting arena, assisting them through growth and maturation issues as well as transition. Well versed in government contracts and procurement law, Mr. Mercurio has brought value to many clients by working closely with them on various contractual and administrative issues arising from doing business with federal, state, and local governments.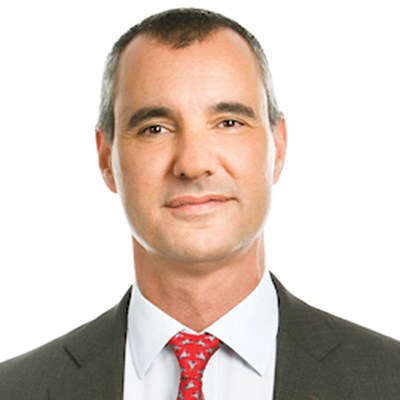 André Pienaar
Founder & CEO
C5 Capital
André is a Managing Partner and the Founder of C5, a specialist technology investment group that invests in the secure data ecosystem including cybersecurity, cloud infrastructure, data analytics and space with offices in Washington, London and Luxembourg. André serves on the boards of IronNet Cybersecurity and Blue Voyant in the USA, Reduxio and Panoply in Israel, the Haven Group in Luxembourg, and ITC Secure in London. He previously served on the Boards of Omada, Balabit and Shape Security which C5 exited successfully.
André started his career at Kroll Inc in 1996 where he became the youngest managing director until the successful sale of the company to Marsh & McLennan. In 2004, André went on to found G3, an international consulting firm that advises global companies and international law firms on cybersecurity. In 2011, he sold G3 to Europe's leading technology investment holding company.
André advised the 6th Duke of Westminster on the establishment of the new Defence and National Rehabilitation Centre (DNRC) in the United Kingdom as a state-of-the-art centre for the rehabilitation of British military veterans.
André's charitable interests include being a Director of the International Centre for Missing and Exploited Children (ICMEC) and a trustee of the David Shepherd Wildlife Foundation, a British charity focused on wildlife conservation. In 2020, André set up the Cyber Alliance to Defend Our Healthcare, a voluntary coalition of cybersecurity companies to protect the healthcare services from cyberattacks. In 2020, Andre joined the Advisory Council of the Limitless Space Institute (LSI) a non-profit organization to support the research and development of enabling technologies that will allow for interstellar human space exploration. André is a lawyer and an expert on cyber law and cybercrime.