Committee
Chairman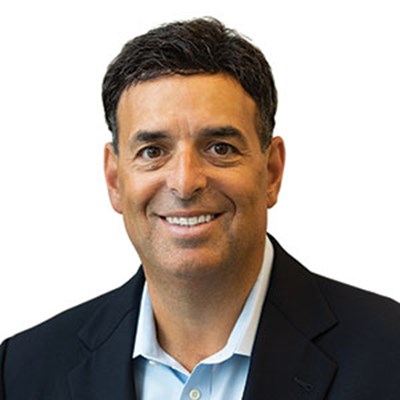 Fred Koury
President & CEO
Smart Business Network
---
Fred co-founded Smart Business Network in 1989 with a single publication in Cleveland, Ohio. In the years since, he has built the company into a leading multimedia and content marketing business providing print and digital marketing services to a national client base.
---
Host Committee
John (Jay) Acker
General Partner
Spring Capital Partners
---
Jay is a General Partner of Spring Capital Partners. Established in 1999, Spring Capital is a private equity firm dedicated to providing mezzanine and equity capital to small and medium sized growing businesses. With over $600 million invested or under management, the firm is currently investing out of its fourth fund, a $250 million SBIC fund. The Fund's investments are primarily in the form of subordinated debt and preferred equity and range from $2 million to $20 million per investment. Prior to joining Spring Capital in 2001, Jay spent ten years in the Capital Markets Group of Allfirst Bank, where he was responsible for originating, structuring and managing leveraged transactions for middle market companies located in the eastern half of the United States.
Jay currently serves as either a Board member or Board observer to multiple Spring Capital portfolio companies. Jay is a graduate of Gettysburg College.
Bud Akers
CEO
Cardinal Hill Capital
---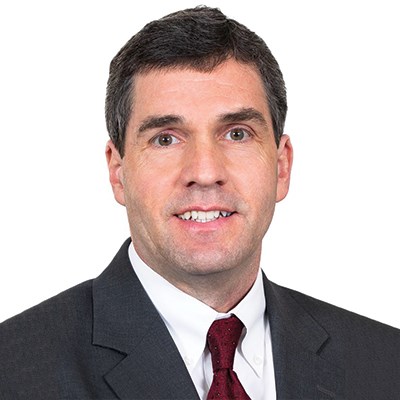 Stephen Auvil
Executive Vice President - Programs
Maryland TEDCO
---
Stephen is TEDCO's executive vice president for programs. He oversees TEDCO's efforts to support technology commercialization and its entrepreneur and ecosystem empowerment programs. Prior to TEDCO, Stephen worked in university technology transfer at the University of Maryland Baltimore County (UMBC) and Johns Hopkins University. His early career included working in small medical device companies and a laboratory research.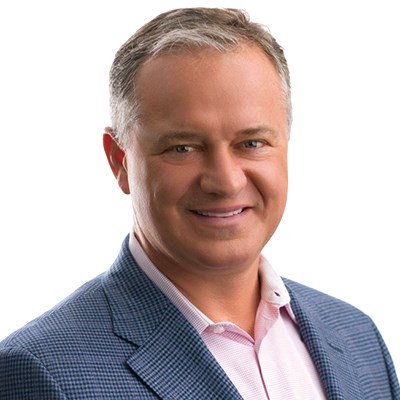 Greg Barger
General Partner
NewSpring Capital
---
Greg is a General Partner of NewSpring and is a General Partner of the Firm's dedicated mezzanine funds. Greg joined NewSpring in 2009 and has more than 30 years of experience in the financing of middle-market and growth-stage business.
From 2006-2009, Greg was a Managing Director with Calvert Street Capital Partners, Inc. ("CSCP"), a private equity and mezzanine capital fund, where he helped to complete the investment of their $130 million mezzanine fund.
Prior to joining CSCP, from 1996 to 2006 he was a Senior Vice-President at Mercantile Bank and launched its in-house private equity group. In this capacity, Greg grew the bank's portfolio of fund and direct investments to nearly $70 million. Before Mercantile, he was Director of Equity Research at Wilen Management Co. Inc., an investment advisory company. He also worked at MNC Financial Corporation, a predecessor of Bank of America, from 1987 to 1995 where he held positions in credit, structured finance, workout, and private banking.
Greg received a BS in Finance from the University of Connecticut and an MBA from Loyola College. He also earned a Chartered Financial Analyst (CFA) credential (non-active).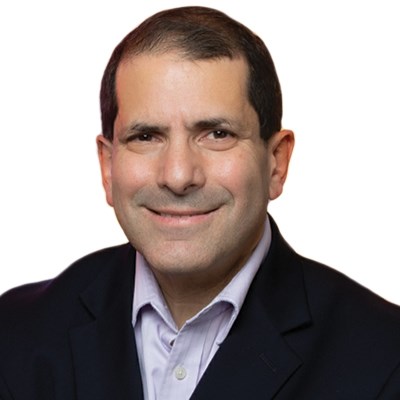 Jonathan Cohen
Founder, President & CEO
20/20 GeneSystems, Inc.
---
Jonathan is President & CEO of 20/20 GeneSystems, Inc. (Rockville, MD). 20/20 develops and commercializes machine learning powered laboratory tests for the early detection of cancer and other diseases. The company saw over 600% revenue growth in FY'20 and it expects to be listed as one of the Inc. 5000 Fastest Growing Companies in America in the summer of 2021.  
In Q'4 2021 the company will establish what is believed to be the country's first shared CLIA lab accelerator for innovative developers of laboratory tests. 

As a seasoned health technology entrepreneur Cohen has raised over $20 million in equity capital and forged and managed license, technology transfer, investment, and sales & marketing agreements with Fortune 500 companies such as Eastman Kodak, Abbott Diagnostics, Johnson & Johnson, and Ping An, the largest health insurance company in China.

Mr. Cohen has also been a leading advocate for the life sciences industry at the state and federal levels. He is the architect of the Maryland Biotechnology Investor Tax Credit, the most aggressive investor incentive in the U.S.  Jonathan also led the legislative effort that resulted in the first increase in funding under the federal Small Business Innovative Research (SBIR) in over 30 years.
Jonathan is a registered patent attorney with an M.S. in Biotechnology from Johns Hopkins University and a J.D. from the American University.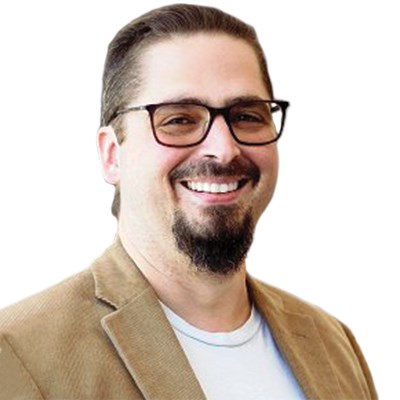 James Crifasi
COO & CTO
RedZone Technologies
---
James is one of the founders of RedZone Protects CUSO, RedZone Compliance Services, and RedZone Holdings. Recently he has focused on growth through mergers and acquisitions with a focus on due diligence and cross company operational logistics. With over 20 years' experience as a technology-centric executive, James has excelled at building high-performing teams to overhaul business and technology operations and create cost-effective secure environments for clients. He has proven leadership running infrastructure, security, enterprise applications, and eBusiness teams. Serving as CTO and COO for RedZone Technologies, James is responsible for all aspects of technology, client delivery, sales, legal, and operations. His background includes degrees in Criminology and Criminal Justice, Computer Science, and a master's in interdisciplinary management. James is pursuing a masters of law. Under James' leadership, RedZone Technologies has successfully developed into a world-class information technologies service organization. He ensures that RedZone delivers on its promises and that first-time customers become customers for life.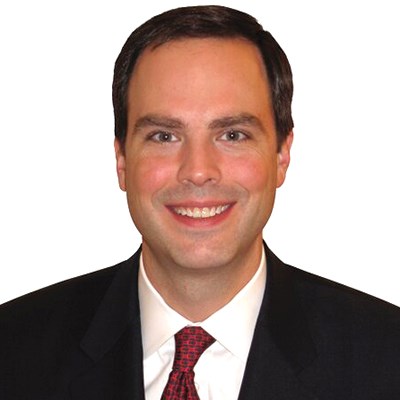 Alan Cuthbertson
Principal
Farragut Capital Partners
---
Alan Cuthbertson joined Farragut Capital Partners in 2013. He was previously with MCG Capital Corporation and has over fifteen years of experience in private debt and equity investing in the lower middle market. Alan's private market experience includes investments in business services, industrial services, healthcare, distribution, and light manufacturing companies. Prior to MCG, he was with The Advisory Board Company, a healthcare-focused research and consulting firm. Earlier in his career, he held investment banking roles with Legg Mason and NationsBanc Montgomery Securities. Alan has a B.A. in Economics from Washington & Lee University.
Guy D'Andrea
Managing Partner
Discern Health
---
As a Partner at Discern Health, Guy D'Andrea helps clients create breakthrough strategies that focus on driving better patient outcomes and improving value in the health care system. He advises clients about health performance measurement and about the programs that connect measures to incentives to drive improvement. The firm's clients include life sciences companies, provider organizations, and government agencies that share a common goal of improving health care.
Before founding Discern in 2004, Guy spent ten years in various health policy roles in Annapolis and Washington, DC, including a role as a vice president at URAC, a health care accreditation organization.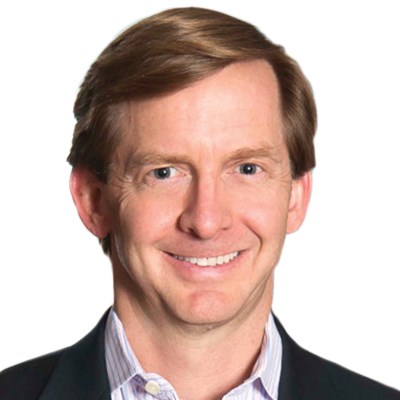 Parker Davis
Partner
Slate Capital Group
---
Parker is a Partner of Slate Capital Group. Parker focuses on developing new opportunities for Slate and managing its current portfolio. Prior to joining Slate, Parker was a Managing Director at JPB Capital Partners, a private equity fund focused on partnering with lower-middle market companies based in the Mid-Atlantic and Southeast. At JPB, Parker was engaged in all aspects of private equity fund management, including portfolio company investment, management, and realization.
Prior to joining JPB Capital Partners in 2005, Parker was CEO of AHS, LLC, a company in the Mid-Atlantic region that he co-founded for the acquisition and commercialization of a patented water-treatment technology that addresses international environmental regulations for the commercial shipping industry.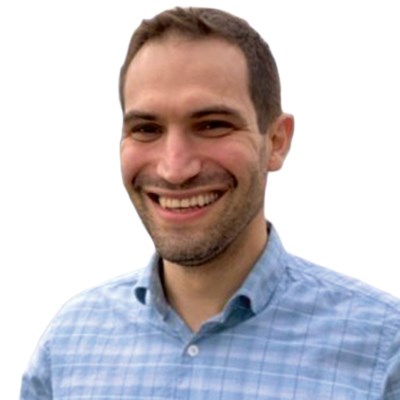 Sam Diener
Managing Partner
Early Light Ventures
---
Sam is a non-traditional venture capitalist from a non-traditional background. – starting his career as a paramedic with a penchant for "white-hat" hacking on the side. Throughout his career, Sam has been at the intersection of sales and engineering inside multiple venture-backed SAAS companies – leading technology partnerships and contributing tens of millions of dollars in annual revenue.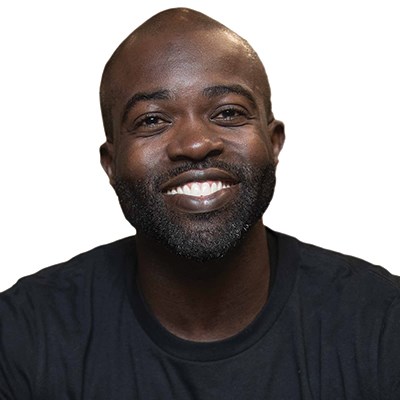 Delali Dzirasa
Founder & CEO
Fearless
---
Delali Dzirasa is the CEO and founder of Fearless, a full stack digital services firm in Baltimore, Maryland with a mission to create software with a soul — tools that empower communities and make a difference. He's also the CEO and founder of Fearless Sports, an apparel company with a mission to ignite, equip, and uniform the impactful. Delali's committed to creating a soulful world where action breeds impact, and he's been named as one of Ernst & Young's Entrepreneurs of the Year for the Mid-Atlantic Region, the Daily Record's Most Admired CEOs, in the Baltimore Business Journal's (BBJ) Power 10 list, and in the Black Business Review's 40 under 40 list. He chaired the inaugural DevOpsDays Baltimore, as well as Hack Baltimore, and is a founding member of the governing board of the Digital Services Coalition.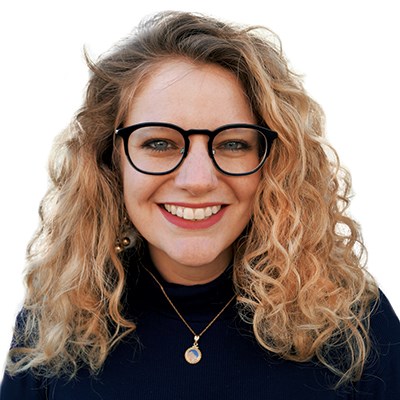 Margaret Roth Falzon
COO
Squadra Ventures
---
Margaret spent six years building a customer-focused analytics startup and developing the process, tools, and culture needed to scale the business. Working with our portfolio companies as they grow and scale while fostering diverse, equitable, and inclusive cultures. Reader of science-fiction, lover of two brittany puppies, consistent arguer that all you need to know about starting a company is contained in Cameron Crowe's masterpiece Almost Famous.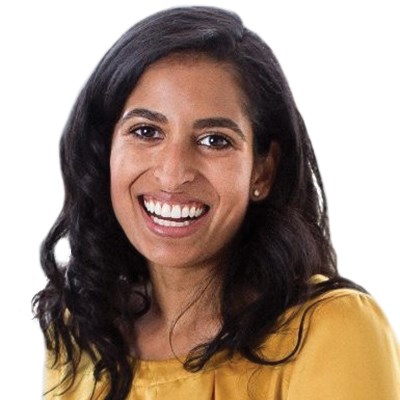 ---
Prior to joining Rendia, Smitha worked at a boutique investment bank. She earned an MBA from the Wharton School of the University of Pennsylvania and a BS in Finance from the University of Virginia. Smitha was once misdiagnosed with juvenile glaucoma and sent home with only an outdated pamphlet. That frightening experience has made her passionate about taking a patient-centered approach to healthcare, and she believes that technology-driven communication is a key element in every medical practice.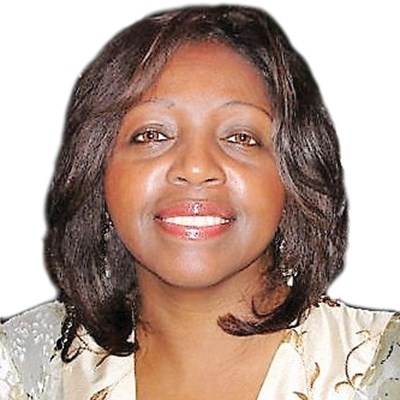 Anita Graham
Principal, Baltimore Market
Arctaris Impact Investors
---
Anita joined Arctaris in 2020 and serves as Principal of the Baltimore Market.  She leads the sourcing, due diligence and execution of debt and equity investment opportunities in Baltimore. Anita has over 25 years of experience as a private equity investor and has made direct investments in an array of sectors leading transactions that total in excess of $300 million.
Prior to joining Arctaris, Anita was co-founder and Managing Director of Graham & Associates, a company that assembled and partnered with professionals experienced in assisting management teams in developing processes to meet operational and financial objectives, identifying the appropriate source of capital to support the management team's goals, and performing internal operational and financial audits to insure that the goals are being met.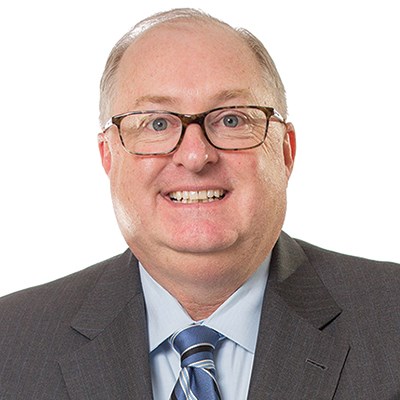 Tim Hodge
Managing Partner
Nelson Mullins
---
Tim is the managing partner of the Baltimore office and provides outside general counsel for businesses in the Mid-Atlantic region and beyond—from the most promising newcomers arriving in the market today to serial entrepreneurs and established industry leaders. Mr. Hodge focuses much of his time on complex transactional matters that often prove crucial to a company's growth, evolution, or exit strategy. His legal experience includes handling general corporate matters, domestic and international M&A deals, intellectual property issues, and the full array of business disputes and challenges a corporate client might face. His past experience as a litigator also enables him to provide the advice clients require in a highly competitive and sometimes treacherous business world.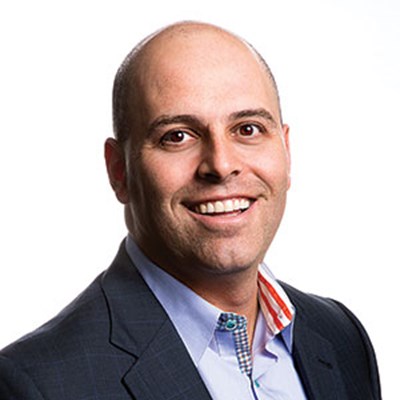 Lee M. Koury
Managing Partner
Smart Business Network Inc.
---
Lee is managing partner of Smart Business Network Inc., a national events, media and marketing company founded in 1989, primarily responsible for expanding the company's Aspire deal-making conference throughout the U.S. He plays a key role in establishing corporate policies and developing long-term strategy and growth plans. Previously, he founded and chaired the Growth Group at national law firm Arter & Hadden LLP (now Tucker, Ellis & West), which focused on working with middle-market and high-growth technology companies.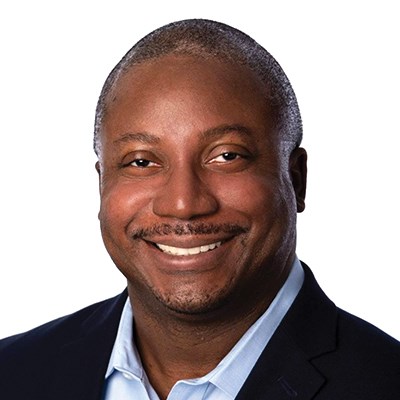 Vernon Lee
Partner
The Marathon Fund
---
Vernon is a Co-Founder and Partner at The Marathon Fund which invests in early stage innovation companies led by underrepresented entrepreneurs (Black, LatinX, women, disabled, LGBTQ, and veterans). He is a former Director in PricewaterhouseCoopers Business Advisory Services practice advising Fortune 1000 clients in Entertainment & Media, Telecom, and Finance. Vernon is also a former US Air Force Captain serving as an program and financial manager for aircraft simulators and communication satellites.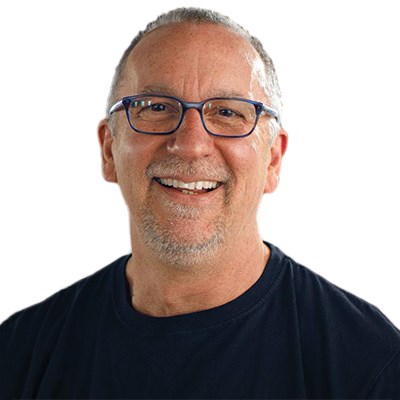 Kenneth Malone
Founder & CEO
Early Charm Ventures
---
Ken Malone is a co-founder of Early Charm Ventures, a venture studio that creates, owns and operates ventures that convert science into products. Early Charm employees over 40 people in its Baltimore production and development operations. Ken serves on the investment committee of Innovation Works' Ignite Capital Fund and mentors in entrepreneurship programs at MICA, University of Baltimore, and Open Works. Prior to forming Early Charm, Malone had careers in the heavy chemical industry working for Georgia Gulf Corporation and Atochem, and in academia working for the University of Southern Mississippi. He has a PhD in polymer science and engineering (Southern Miss) and a BS in biochemistry and chemistry (U Miami).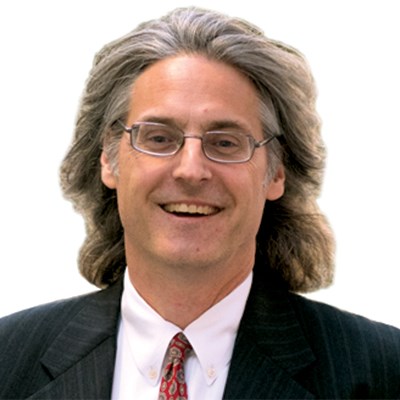 William McComas
Partner & Managing Member
Bowie & Jensen, LLC
---
William is a partner at Bowie & Jensen and a member of the transactional and technology law departments. He is among the leading technology attorneys in the area.
Mr. McComas provides representation on commercial transactional matters to clients ranging from entrepreneurs to Fortune 500 companies and investors, inventors and venture capitalists across many different industries. He concentrates his practice on working with clients to grow and improve the core functions of their business through legal counsel. A seasoned corporate attorney, Mr. McComas counsels clients across the country on financing, mergers and acquisitions, sales of assets, venture capital investments, and other general corporate matters. He is well established for helping companies manage and develop commercial technology and strategies.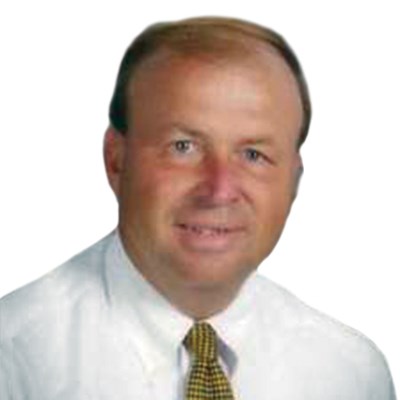 Bob McCormack
Managing Partner
Murphy McCormack Capital Advisors
---
Bob is Managing Partner and Founding Partner of Murphy McCormack Capital Advisors, a boutique investment banking and corporate advisory firm in Lewisburg, Pennsylvania. Mr. McCormack has more than 32 years of financial services experience, and focuses on providing advisory services related to business sales, mergers, acquisitions, divestitures, business valuations, debt and equity financing, and select turnaround projects. He formed Murphy McCormack Capital Advisors in 2005. He previously served as President and Chief Executive Officer of Sun Bancorp, Inc., a $1 billion financial services holding company with bank branches and affiliates located throughout central Pennsylvania.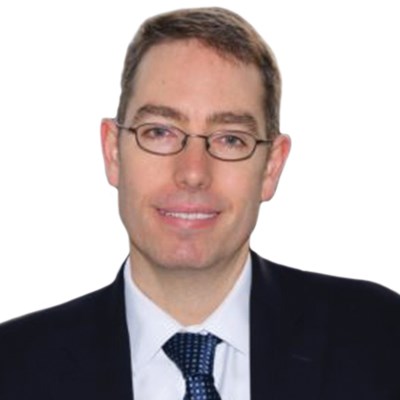 Ryan McGovern
Managing Director & Investment Committee Member
Star Mountain Capital
---
Ryan has over two decades of investment and advisory experience with much of that time spent launching and managing private credit funds and working with institutional investors around the world. At Star Mountain, Mr. McGovern is involved in all aspects of the firm's investment and portfolio management activities in addition to business development and investor relations efforts. Mr. McGovern joined Star Mountain from the specialist private debt advisory firm Avebury Capital Partners (now known as Arbour Partners) where he established and ran its North American operations helping to build, advise and raise capital for mezzanine and other private credit investment funds as well as sourcing secondary investment opportunities.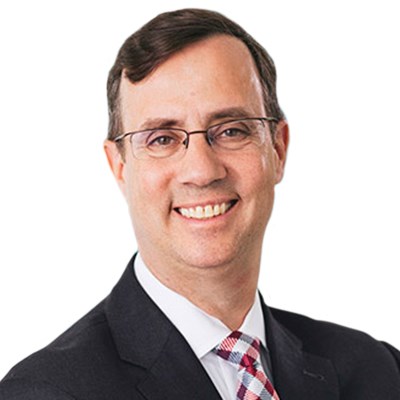 Chuck Morton
Partner
Venable LLP
---
Chuck is co-chair of Venable's National Corporate Group. Chuck is recognized for his abilities in guiding mergers and acquisitions (M&A), and financing transactions involving middle-market companies. Chuck assists lenders, investors, and entrepreneurs as they create, build, and buy or sell businesses, primarily in the healthcare, technology, and consumer products industries. He regularly acts on behalf of private equity groups and banks.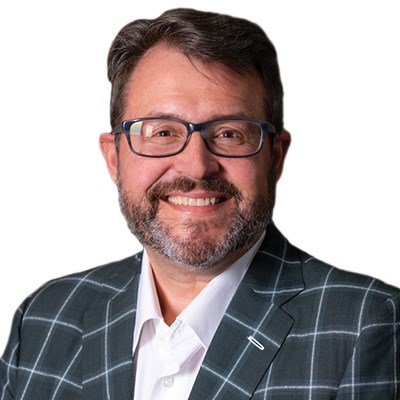 George Nemphos
Managing Member & Co-Founder
Nemphos Braue LLC
---
George J. Nemphos is a founding member of Nemphos Braue, a Mid-Atlantic boutique law firm, representing entrepreneurs, start-ups, emerging and mature companies, as well as venture capital and private equity funds. He has extensive experience working with private equity to lead M&A deals including spin-offs, roll-ups, minority interest acquisitions and joint ventures, as well as advising in capital raising efforts, and supporting entrepreneurs to grow and scale their businesses. George holds a LLM from Georgetown, and a JD from U of B. He volunteers his time at St. Paul's School for Boys, was the 2019 Auction Chair for the American Heart Association Heart Ball, and serves on the Board of Directors for both Driving Force Group and the American Diabetes Association.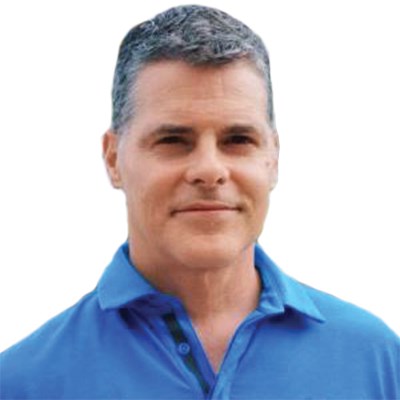 Matthew Neuberger
Founder, President & Chairman
Neuberger Ventures
---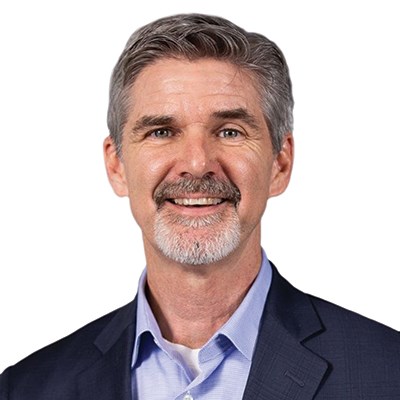 Martin O'Neill
Managing Director
Chesapeake Corporate Advisors
---
Marty O'Neill leads the firm's Government Contracting and Technology practice. A Managing Director with years of experience as a business operator, Marty brings his operating management experience, spanning Fortune 500 corporations to entrepreneurial ventures, to each CCA engagement. Marty has written four books and his "Building Business Value" book and methodology have been used by numerous regional mid-market companies to create business value as part of their corporate strategic planning processes.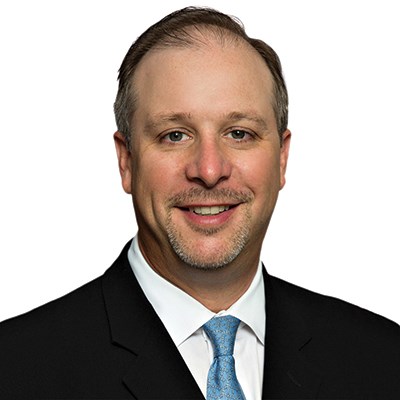 Eric Orlinsky
Partner
Saul Ewing Arnstein Lehr LLP
---
Eric Orlinsky co-chairs the firm's Corporate Practice and its Private Equity/Venture Capital subgroup and concentrates his practice in general business and securities law and counsels clients in private equity and venture capital investments, public and private offerings of debt and equity securities, mergers and acquisitions, purchases and sales of businesses. Eric also provides general counsel to public and private companies regarding corporate matters.
Eric has represented many companies raising venture capital funding, as well as numerous venture capital, private equity and angel investors with regard to various financing rounds in early stage, late stage and growth capital companies. Many of these transactions involved companies in the technology and biotechnology industries. Eric is also active in Maryland's technology, biotechnology and emerging companies community and serves on several boards dedicated to building and strengthening these technology industries in Maryland.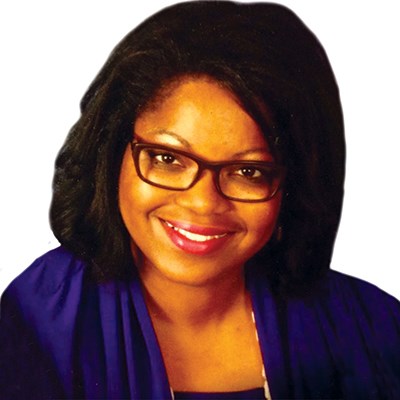 LaTonya Pegues
CEO & The Unconscious Bias Trainer
BOAZ Enterprises
---
As CEO of BOAZ Enterprises, LaTonya J. Pegues brings a wealth of experience and non-traditional solutions to BOAZ Enterprises clientele. After working in the aerospace and telecommunications industries in a variety of positions; including satellite and missions engineer, low temperature physics researcher, and communications/ Public Relations expert, she founded and started BOAZ Enterprises a training, consulting, and communications firm in the year 2000. Under her leadership, BOAZ Enterprises has provided services across industries for clients in Africa, Asia, Europe, and throughout North America. She is a proud graduate of Howard University.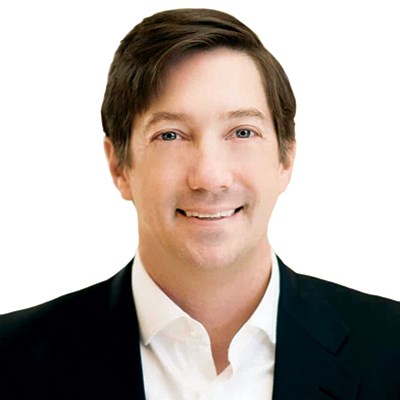 John Pontius
Director
Capital Alignment Partners
---
Mr. Pontius joined Capital Alignment Partners in 2019 and serves as a Director. Prior to joining the firm, Mr. Pontius served in various investment and leadership roles at New York area private equity firms, specifically Wexford Capital LP and Ruton Capital LLC. His most recent position prior to Capital Alignment Partners was the Interim CEO of Predator Drilling Inc., a Wexford portfolio company with operations in Texas and Alberta, Canada. Mr. Pontius began his career at Wexford in 2004 and focused on investment originations and active portfolio management with a concentration in industrial and energy service businesses. He graduated from the University of North Carolina and is an avid Tar Heel fan.
Allyson Redpath
Director, Entrepreneurship
Maryland Department of Commerce
---
As the Director of Entrepreneurship for the Maryland Department of Commerce, Allyson Redpath directs and manages the agency's involvement in the early-stage ecosystem with the goal of encouraging and supporting new business formation and growth. A former investment banker, she is skilled in M+A, capital raising, investment analysis, and strategic partnerships. Allyson also founded the DC-area angel investment group, Citrine Angels.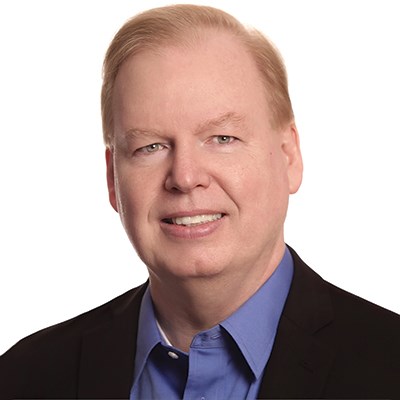 Peter Ross
CEO & Co-Founder
Senior Helpers
---
Peter co-founded SH Franchising with Tony Bonacuse in 2004 and is the current CEO for Senior Helpers. He has led the organization to become a national leader in non-medical in-home care for seniors. He also serves as the President of the Home Care Association of America's board of directors. He has devoted his career to helping in-home care excel and to improving service at all levels.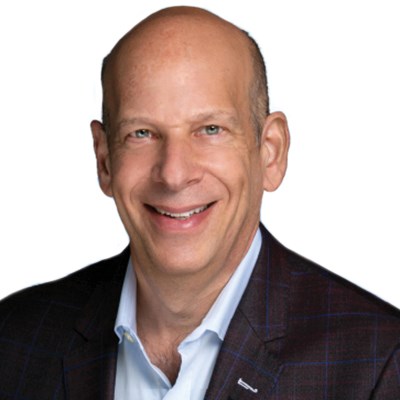 Stacey Schacter
President & CEO
Vion Investments
---
Stacey J. Schacter as President and Chief Legal Officer of VION Investments manages the acquisition and collection of consumer and commercial debt. Since 1990, Stacey has focused on receivable buying, servicing and collections in the financial services industry, serving as President and Chief Executive Officer of Briannaco Investments; President of OSI Portfolio Services; President, Chief Executive Officer and Chief Legal Officer of EMCC, Inc.; and attorney and advisor to several debt and receivable purchasing firms.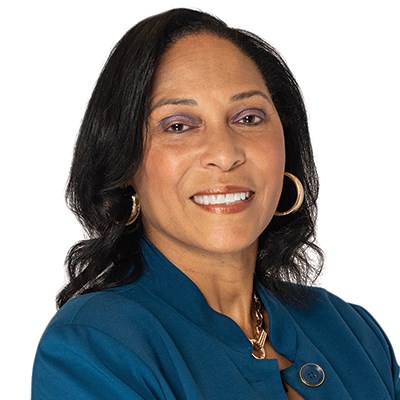 Dr. Linda Singh
Founder & CEO
Kaleidoscope Affect, LLC
---
Dr. Linda Singh is the founder and Chief Executive Officer of Kaleidoscope Affect, LLC providing leadership and management consulting, strategic advisory services for various public and private sector clients that span health, defense, state, and local government. Previously served as the Interim CEO, TEDCO; the Adjutant General/Cabinet Secretary for MD Military Department, and Senior Executive at Accenture.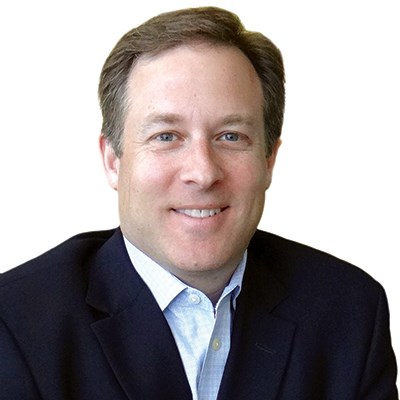 Adam Stern
Managing Member
HJS2 Capital LLC
---
Adam is a 25 year senior business executive with a diverse finance and operating background. His experience includes SME management across various industries, specialty finance, mergers & acquisitions, banking and investment fund management. Adam is currently growing a portfolio of direct business interests through direct deal sourcing and work with independent sponsor groups.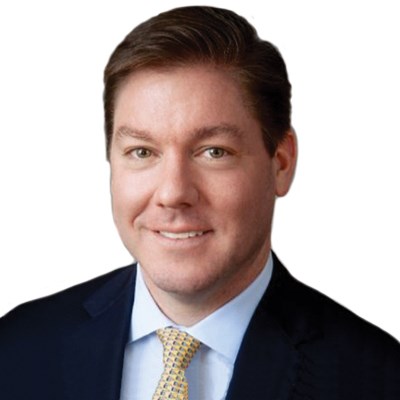 Mac Tisdale
President, Mid-Atlantic Region
FNB Corporation
---
Mac is the Mid-Atlantic Regional President of First National Bank. With strong and relevant experience, Mac joined First National Bank in January 2013. Prior to joining First National Bank, Mac served for 12 years with SunTrust Bank in Baltimore, Maryland, as City President and Commercial Banking Manager. Previously, he worked for First National Bank of Maryland and SunTrust Bank in Atlanta.
Mac earned an M.B.A. in Finance from Maryland's Johns Hopkins University, as well as a B.A. in Economics from Washington and Lee University in Lexington, Virginia. Currently, he serves as a member of the board of directors for the Economic Alliance of Greater Baltimore, Downtown Partnership of Baltimore and Living Classrooms Foundation. He is currently president of the Maryland Chapter of the Cystic Fibrosis Foundaiton Board of Directors. In addition, he is also the past president of both the Maryland Chapter of Association for Corporate Growth and Washington and Lee University's Alumni Association, Baltimore Chapter.