Committee
Chairman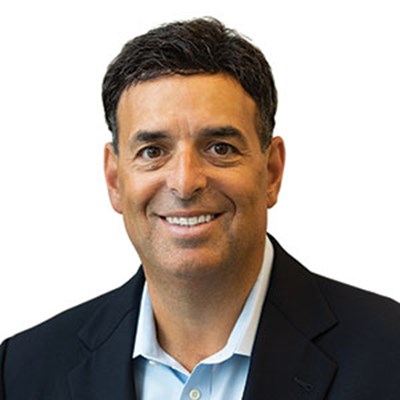 Fred Koury
President & CEO
Smart Business Network
---
Fred co-founded Smart Business Network in 1989 with a single publication in Cleveland, Ohio. In the years since, he has built the company into a leading multimedia and content marketing business providing print and digital marketing services to a national client base.
---
Host Committee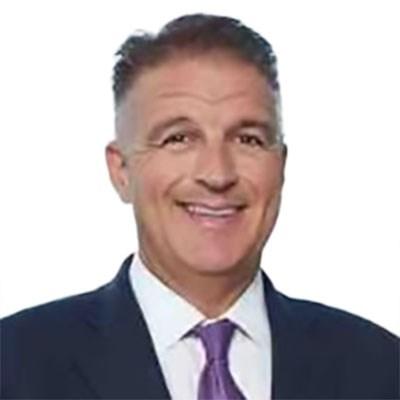 Marcus Aiello
Mid-Atlantic Regional Executive
Alex. Brown
---
Marcus has been with Alex. Brown for more than 20 years. Prior to becoming the Mid-Atlantic Regional Executive, he was the Chief Operating Officer for the division. He is a CERTIFIED FINANCIAL PLANNER™ professional and an Accredited Investment Fiduciary®. He holds a Maryland Life and Variable Annuity license, as well as Series 7, 9, 10, 31 and 66 licenses. He earned a degree in economics from the University of Maryland Baltimore County.
Prior to joining Alex. Brown in 2000, he was a director of finance for Viacom in Manhattan. He has served in a variety of board roles for several charitable organizations, including Stocks In The Future and the Casey Cares Foundation.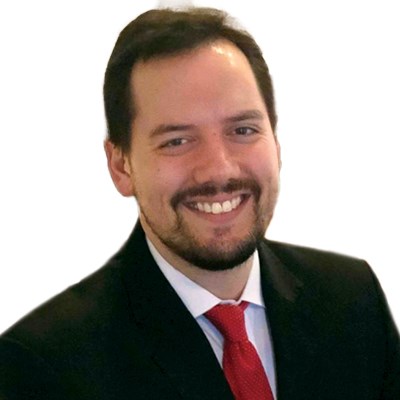 Matthew Bjonerud
Co-Founder, President & CEO
Cerebro Capital
---
Matt has broad experience across many areas of corporate finance especially across debt and equity transactions. Most recently, with Laureate Education—a multi-billion dollar company with operations across 25 countries— Matt worked as part of the corporate finance team that ushered the company through $3.5 billion of transactions including Laureate's IPO—the world's first Public Benefit Corporation IPO. Prior to Laureate, Matt was a Vice President within the PNC Corporate Banking Group. He was responsible for growth and management of large-scale corporate and public finance portfolios.
Matt also served as the President of At Jacobs Well (AJW), a nonprofit that is the only exclusive provider of housing to the mentally ill homeless in Baltimore City. He is a graduate of Georgetown University McDonough School of Business.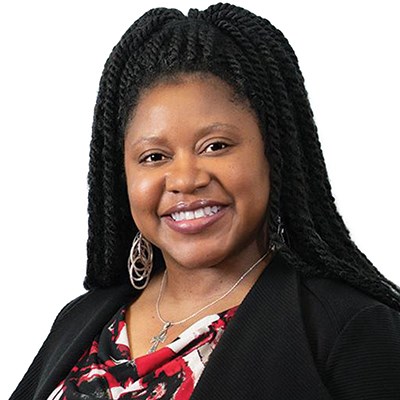 Jacqueline Brooks
Partner
Saul Ewing LLP
---
Jacqueline Brooks concentrates her practice in business and commercial law. She counsels clients in mergers and acquisitions, commercial finance, private offerings of debt and equity securities, corporate and REIT governance, and shareholder derivative and dispute matters, including shareholder demand responses and special committee issues. Jacqueline has experience representing public companies, privately owned and managed companies, nonprofit organizations and start-up companies and provides general counsel to these organizations regarding corporate matters. 
The depth of Jacqueline's knowledge about corporate law is reflected in her co-authorship of "Maryland Corporate Practice and Forms." Learn more about this comprehensive guide with over 1,400 pages of content about statues and regulations relevant to corporate legal practice with discussions and analyses of changing federal and Maryland state laws.
Prior to joining Saul Ewing, Jacqueline participated in Washington University School of Law's D.C. Clinic, through which she was an intern to the U.S. House Judiciary Committee. In this capacity, she drafted legal memoranda to assist Congressman John Conyers, Jr. and the congressman's legislative assistants at Judiciary Committee hearings and briefings.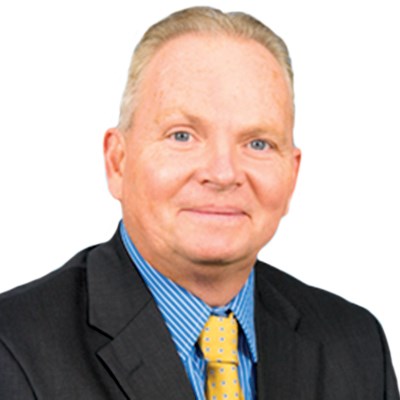 Mark Carter
CEO
Up To Date Laundry - Up To Date Solutions for Healthcare Linens
---
Mark Carter joined Up To Date Laundry Inc. in April of 2009 bringing 29 years of leadership experience in various roles within the textile rental and laundry industry. Up To Date named Mark as their President in 2011 and CEO in 2021, he has been instrumental in leading the dramatic changes within the organization. He has established Up To Date as the market leader and innovator in the region. Mark is also an active member of the TRSA (Textile Rental Services Association), working on the Healthcare Committee.
Up To Date Laundry is one of the largest healthcare laundries on the east coast, processing close to 75 million pounds of linen each year. Offering rental, customer owned goods processing and full exchange cart programs for hospitals in the Mid-Atlantic Region.
Recently recapitalized Up To Date Laundry via Arctaris Opportunity Zone Fund and Calvert Street Corp Partners and investing an additional 5M in capital projects to improve energy efficiency and fully automating our facilities to meet the exacting needs of the healthcare industry.
He also served as the General Manager for the Mid-Atlantic region from 2004- 2009 with G&K Services and he was President of ITSI, a large regional textile rental company from 1990 to 2004.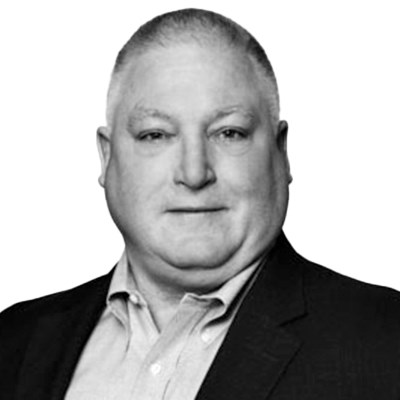 Paul Clark
CEO
ClearGuide Medical
---
Paul is steering CGM through its expanded launch and adoption in the marketplace, guiding its accelerated growth. Dr. Clark's technical expertise includes network systems and security, computer graphics systems and intellectual property law. He also creates and invests in leading edge technology companies and is the named inventor on several patents. He serves on Federal Advisory and other Boards and has served as an invited expert before Congress.
Dr. Clark holds a BS in Mathematics from the University of California, Irvine, and an MS in Electrical Engineering from University of Southern California. He completed his doctorate in Electrical Engineering and Computer Science at the George Washington University.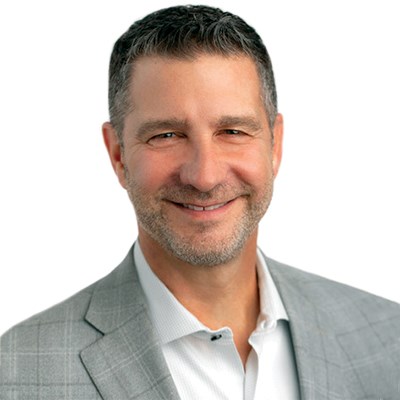 Andy Cohen
Founder & CEO
7th Street Advisors
---
Andy Cohen is a life long entrepreneur who has had great success and epic failure along the way. He has started, grew, bought, sold, or closed multiple businesses in various industries during his career. Andrew is also an executive coach and consultant and has worked with over 250 businesses and entrepreneurs over his career.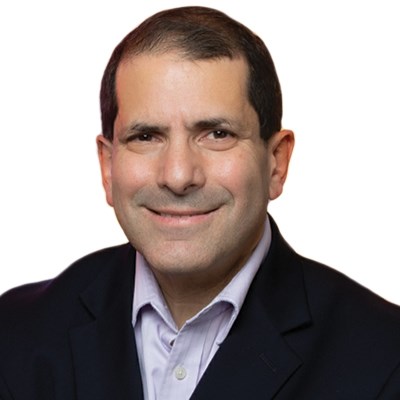 Jonathan Cohen
Founder, President & CEO
20/20 GeneSystems, Inc.
---
Jonathan is President & CEO of 20/20 GeneSystems, Inc. (Rockville, MD). 20/20 develops and commercializes machine learning powered laboratory tests for the early detection of cancer and other diseases. The company saw over 600% revenue growth in FY'20 and it expects to be listed as one of the Inc. 5000 Fastest Growing Companies in America in the summer of 2021.  
In Q'4 2021 the company will establish what is believed to be the country's first shared CLIA lab accelerator for innovative developers of laboratory tests. 

As a seasoned health technology entrepreneur Cohen has raised over $20 million in equity capital and forged and managed license, technology transfer, investment, and sales & marketing agreements with Fortune 500 companies such as Eastman Kodak, Abbott Diagnostics, Johnson & Johnson, and Ping An, the largest health insurance company in China.

Mr. Cohen has also been a leading advocate for the life sciences industry at the state and federal levels. He is the architect of the Maryland Biotechnology Investor Tax Credit, the most aggressive investor incentive in the U.S.  Jonathan also led the legislative effort that resulted in the first increase in funding under the federal Small Business Innovative Research (SBIR) in over 30 years.
Jonathan is a registered patent attorney with an M.S. in Biotechnology from Johns Hopkins University and a J.D. from the American University.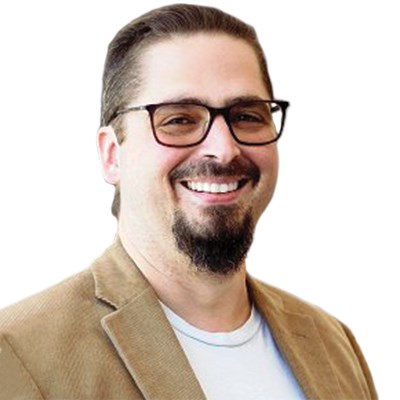 James Crifasi
COO & CTO
RedZone Technologies
---
James is one of the founders of RedZone Protects CUSO, RedZone Compliance Services, and RedZone Holdings. Recently he has focused on growth through mergers and acquisitions with a focus on due diligence and cross company operational logistics. With over 20 years' experience as a technology-centric executive, James has excelled at building high-performing teams to overhaul business and technology operations and create cost-effective secure environments for clients. He has proven leadership running infrastructure, security, enterprise applications, and eBusiness teams. Serving as CTO and COO for RedZone Technologies, James is responsible for all aspects of technology, client delivery, sales, legal, and operations. His background includes degrees in Criminology and Criminal Justice, Computer Science, and a master's in interdisciplinary management. James is pursuing a masters of law. Under James' leadership, RedZone Technologies has successfully developed into a world-class information technologies service organization. He ensures that RedZone delivers on its promises and that first-time customers become customers for life.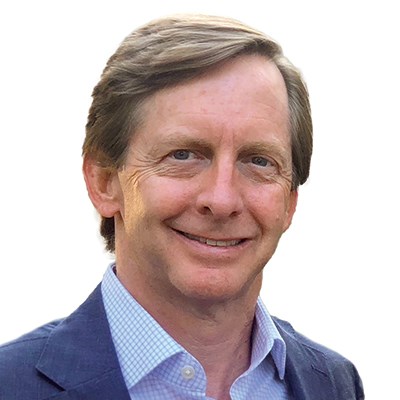 Parker Davis
Managing Member
Slate Capital Group
---
Since 2010, Parker has been a Partner of Slate Capital Group, an independent sponsor focused on private equity opportunities in the lower-middle market. Parker focuses on developing new opportunities for Slate and managing its current portfolio. Parker was previously a Managing Director at JPB Capital Partners, a private equity fund. Prior to joining JPB, Parker was CEO of AHS, LLC, a water-treatment technology company. Parker was also an investment banker at Merrill Lynch in New York for six years, working primarily in the Global Industries Group.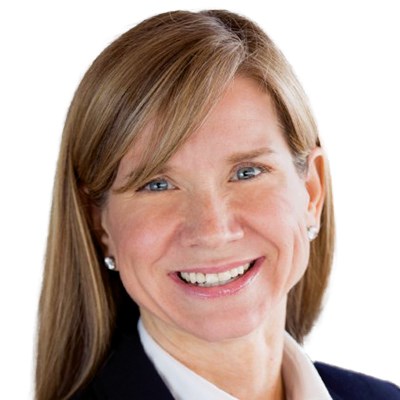 Debbie Dorsch
Principal
Parallel Risk Advisors
---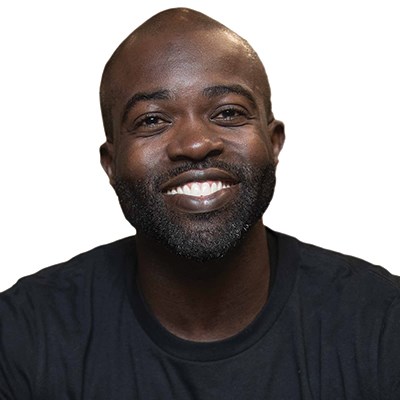 Delali Dzirasa
Founder & CEO
Fearless
---
Delali Dzirasa is the CEO and founder of Fearless, a full stack digital services firm in Baltimore, Maryland with a mission to create software with a soul — tools that empower communities and make a difference. He's also the CEO and founder of Fearless Sports, an apparel company with a mission to ignite, equip, and uniform the impactful. Delali's committed to creating a soulful world where action breeds impact, and he's been named as one of Ernst & Young's Entrepreneurs of the Year for the Mid-Atlantic Region, the Daily Record's Most Admired CEOs, in the Baltimore Business Journal's (BBJ) Power 10 list, and in the Black Business Review's 40 under 40 list. He chaired the inaugural DevOpsDays Baltimore, as well as Hack Baltimore, and is a founding member of the governing board of the Digital Services Coalition.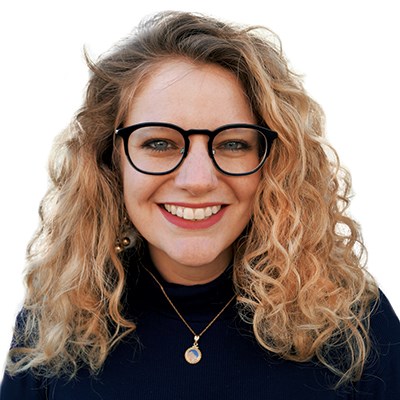 Margaret Roth Falzon
COO
Squadra Ventures
---
Margaret spent six years building a customer-focused analytics startup and developing the process, tools, and culture needed to scale the business. Working with our portfolio companies as they grow and scale while fostering diverse, equitable, and inclusive cultures. Reader of science-fiction, lover of two brittany puppies, consistent arguer that all you need to know about starting a company is contained in Cameron Crowe's masterpiece Almost Famous.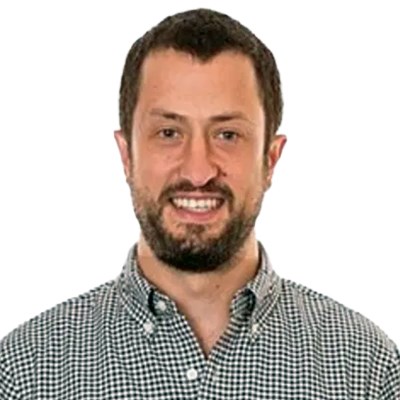 Yair Flicker
President
SmartLogic
---
Yair Flicker is the President and founder of SmartLogic, a Baltimore-based consultancy that has been building custom web and mobile software applications since 2005. SmartLogic works with clients that range from funded startups to Fortune 500 companies. SmartLogic builds responsive web, iOS, and Android apps using progressive, best-of-breed technologies and methods including Elixir/Phoenix, React Native, and Ruby on Rails.
Yair received BS/MSE degrees in Computer Science from Johns Hopkins University. Outside of business, Yair leads a very active lifestyle. Current activities include international travel, running, biking (he's lived car-free since 2016), squash and piano. Yair is a board member of ETC Baltimore and Maryland/Israel Development Center, was a cofounder of TeamPassword (acquired 2018) and Bikemore, and is on the advisory boards of Betamore and the LifeBridge BioIncubator.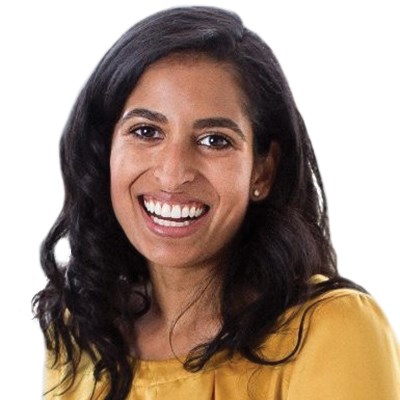 Smitha Gopal
EVP of Strategy
PatientPoint
---
Smitha is the former CEO of Rendia and now the EVP of Strategy for PatientPoint, which acquired Rendia. Prior to joining Rendia, Smitha worked at a boutique investment bank. She earned an MBA from the Wharton School of the University of Pennsylvania and a BS in Finance from the University of Virginia. Smitha was once misdiagnosed with juvenile glaucoma and sent home with only an outdated pamphlet. That frightening experience has made her passionate about taking a patient-centered approach to healthcare, and she believes that technology-driven communication is a key element in every medical practice.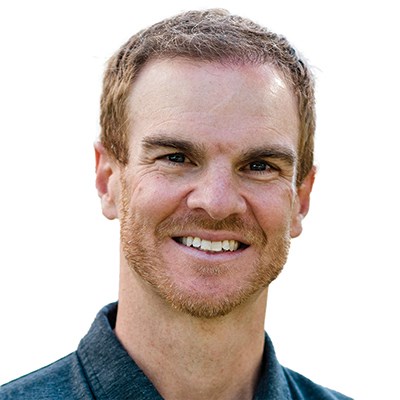 Scott Gotshall
Head of PGDx
Personal Genome Diagnostics
---
Scott Gotshall is the Head of Personal Genome Diagnostics (PGDx), after its acquisition by Labcorp in Feb '22. Prior to this role, he served as the Head of Legal and Business Operations for PGDx and was central to the diligence process and deal negotiations. He then led the integration post-close, before taking over as Head of PGDx. Before PGDx, Scott worked at Roche Diagnostics in a variety of legal and commercial operations roles focused on molecular diagnostics and next gen sequencing.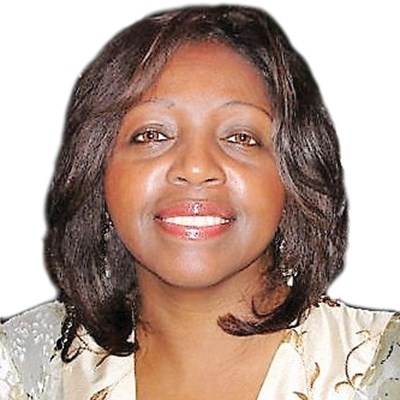 Anita Graham
Principal, Baltimore Market
Arctaris Impact Investors
---
Anita joined Arctaris in 2020 and serves as Principal of the Baltimore Market.  She leads the sourcing, due diligence and execution of debt and equity investment opportunities in Baltimore. Anita has over 25 years of experience as a private equity investor and has made direct investments in an array of sectors leading transactions that total in excess of $300 million.
Prior to joining Arctaris, Anita was co-founder and Managing Director of Graham & Associates, a company that assembled and partnered with professionals experienced in assisting management teams in developing processes to meet operational and financial objectives, identifying the appropriate source of capital to support the management team's goals, and performing internal operational and financial audits to insure that the goals are being met.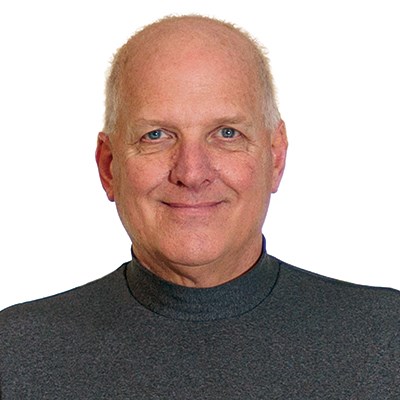 Harold Green
Principle Owner, GRR Engineering
Founder & Former Owner, Chamberlain Contractors Inc.
---
Mr. Green is a lifelong entrepreneur focused on developing and investing in cutting edge business solutions that embrace technology as a means to improve the performance and longevity of products or services. With youthful zeal and a lifelong creative talent to seek out new and existing challenges, Harold's business interests have evolved from the traditional asphalt paving services started in 1976 (Chamberlain Contractors) to current day activities that include the development and manufacture of Foam Stabilizing Base at Global Resource Recyclers, Inc. and Global Emissionairy, LLC.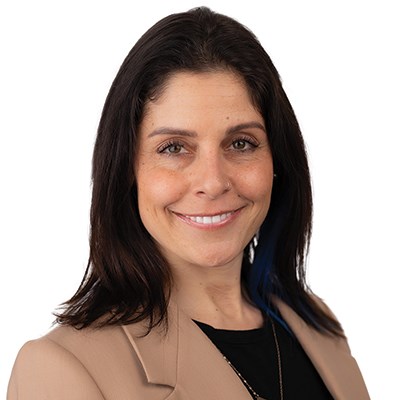 Alison Haase
Certified Business Performance Advisor
Insperity
---
Alison Haase is a certified business performance adviser who helps guide small and medium sized businesses in the Baltimore metro area to success. Alison advises businesses on growth, risk management, efficiencies and business solutions. As a former business owner and daughter of two entrepreneurs, Alison is acutely aware of the concerns that keep owners awake at night. Alison is also a passionate advocate of all things active, as her mom suffers from MS and has herself suffered from many concussions. As a result, she is constantly pursuing better ways to move and explore the world via fitness, MS charitable functions and personal development.
Insperity, a trusted advisor to America's best businesses for more than 25 years, provides an array of human resources and business solutions designed to help improve business performance. Serving more than 100,000 businesses with over 2 million employees, Insperity's mission is to help businesses succeed so communities prosper. We provide a wide range of business performance solutions, enabling business owners to be more systematic and strategic about the role people play in the success of a company. Whether you have ten employees or 5,000, Insperity's business solutions are tailored to helping you run your business more efficiently.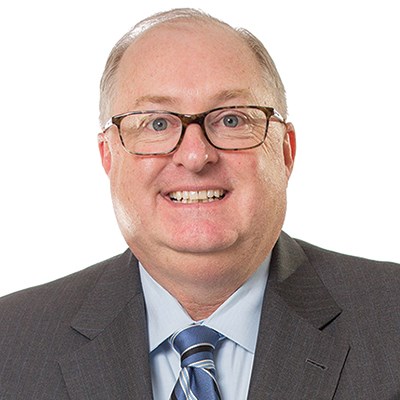 Tim Hodge
Managing Partner
Nelson Mullins
---
Tim is the managing partner of the Baltimore office and provides outside general counsel for businesses in the Mid-Atlantic region and beyond—from the most promising newcomers arriving in the market today to serial entrepreneurs and established industry leaders. Mr. Hodge focuses much of his time on complex transactional matters that often prove crucial to a company's growth, evolution, or exit strategy. His legal experience includes handling general corporate matters, domestic and international M&A deals, intellectual property issues, and the full array of business disputes and challenges a corporate client might face. His past experience as a litigator also enables him to provide the advice clients require in a highly competitive and sometimes treacherous business world.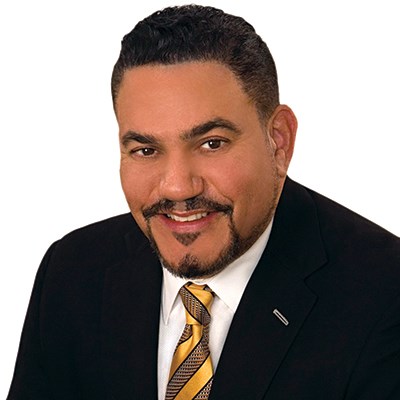 Tony Holland
Founder & CEO
Global Premier Benefits
---
Tony Holland, Founder & CEO of Global Premier Benefits, and new Managing Partner of Integrity Marketing Group is a graduate of Johns Hopkins University. Tony's thousands of downline brokers across the country have been offering insurance services in the senior communities of America for over 27 years. Through education, we are proud to help seniors understand Medicare and other benefit programs.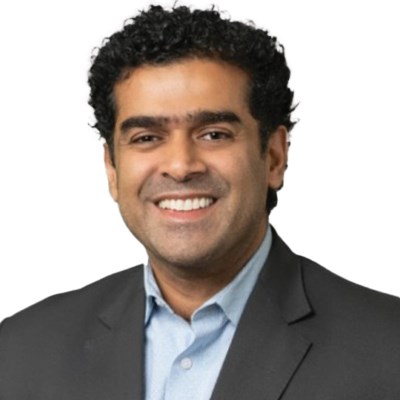 Dr. Nithin Krishna
Chief Medical Officer
MARCo Health Inc.
---
Dr. Krishna is a board licensed psychiatrist and serial mental health entrepreneur. He formerly served as the founder and CEO of the multimillion dollar Bloom Mental Health clinics and board member of the India-based TransformHappily mental health clinics.
Jeffrey Kurtzman
Co-Founder, President & CFO
Bark Social
---
Jeff is the Co-Founder of Bark Social - a dog bar with locations in Baltimore, Bethesda, and Philly (opening soon). Co-Founder and Former CFO - Better World Books. University of Notre Dame graduate.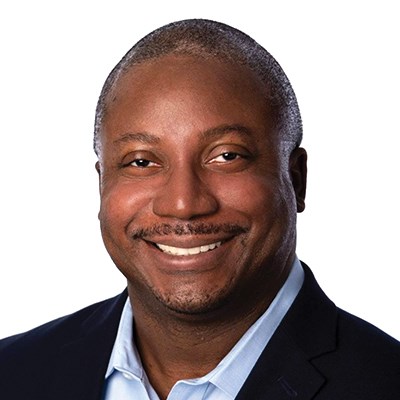 Vernon Lee
Partner
The Marathon Fund
---
Vernon is a Co-Founder and Partner at The Marathon Fund which invests in early stage innovation companies led by underrepresented entrepreneurs (Black, LatinX, women, disabled, LGBTQ, and veterans). He is a former Director in PricewaterhouseCoopers Business Advisory Services practice advising Fortune 1000 clients in Entertainment & Media, Telecom, and Finance. Vernon is also a former US Air Force Captain serving as an program and financial manager for aircraft simulators and communication satellites.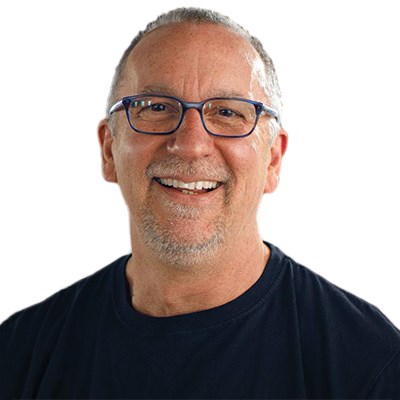 Kenneth Malone
Executive Officer
Early Charm Ventures
---
Ken Malone is the co-founder of Early Charm Ventures. For ten years Early Charm has been creating, owning and operating ventures that convert science into revenue. Early Charm's tenet is that there is no Valley of Death and that venture capital is a distraction for the majority of research institution inventions.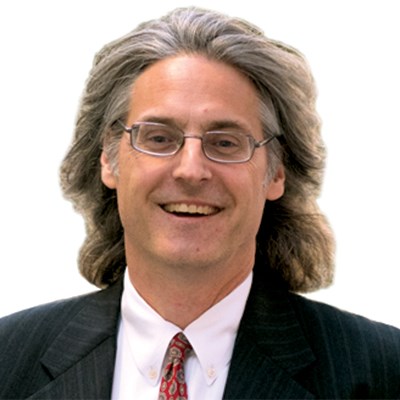 William McComas
Partner & Managing Member
Bowie & Jensen, LLC
---
William is a partner at Bowie & Jensen and a member of the transactional and technology law departments. He is among the leading technology attorneys in the area.
Mr. McComas provides representation on commercial transactional matters to clients ranging from entrepreneurs to Fortune 500 companies and investors, inventors and venture capitalists across many different industries. He concentrates his practice on working with clients to grow and improve the core functions of their business through legal counsel. A seasoned corporate attorney, Mr. McComas counsels clients across the country on financing, mergers and acquisitions, sales of assets, venture capital investments, and other general corporate matters. He is well established for helping companies manage and develop commercial technology and strategies.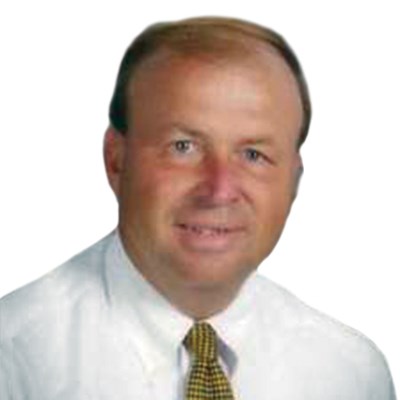 Bob McCormack
Managing Partner
Murphy McCormack Capital Advisors
---
Bob is Managing Partner and Founding Partner of Murphy McCormack Capital Advisors, a boutique investment banking and corporate advisory firm in Lewisburg, Pennsylvania. Mr. McCormack has more than 32 years of financial services experience, and focuses on providing advisory services related to business sales, mergers, acquisitions, divestitures, business valuations, debt and equity financing, and select turnaround projects. He formed Murphy McCormack Capital Advisors in 2005. He previously served as President and Chief Executive Officer of Sun Bancorp, Inc., a $1 billion financial services holding company with bank branches and affiliates located throughout central Pennsylvania.
Charles McCusker
Managing Partner
Patriot Capital Group
---
Charles McCusker is the Managing Partner of the Patriot Capital Group and is one of the founders of Patriot Capital I, Patriot Capital II, Patriot Capital III, and Patriot Capital IV.
Prior to Patriot Capital, Mr. McCusker was a General Partner of the ServiceMaster Venture Fund, a highly successful portfolio of focused private equity investments in consumer services, for-profit education, application software, and business e-commerce industries.
Mr. McCusker also founded and held several operating executive positions, including President and Chief Operating Officer of a joint venture between The ServiceMaster Company (SVM) and Kleiner Perkins.
Mr. McCusker has also served as the Chair of the Small Business Investor Alliance, the leading industry association for lower and middle market private equity firms, and currently serves on the Board of the University of Chicago's Private Equity Council for the Booth School of Business.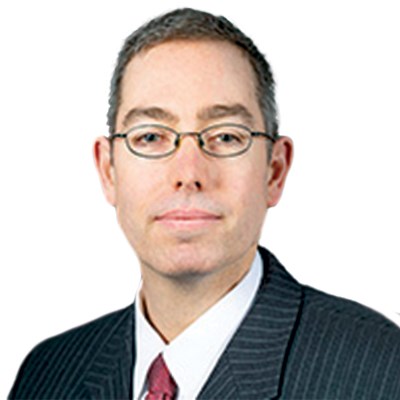 Ryan McGovern
Managing Director & Investment Committee Member
Star Mountain Capital
---
Ryan McGovern is a Managing Director & Investment Committee Member at Star Mountain Capital. He was previously a partner at Ember Capital (fka Nomura Mezzanine), a ~$500 million private debt fund manager sponsored by Nomura. Before joining Nomura to help launch its private credit fund business, Ryan was an investment professional at AIG-MezzVest, a ~$750 million mezzanine fund sponsored by AIG. Earlier in his career, Ryan was an investment banker at HSBC and at Stephens Inc. He holds an MBA from HEC Paris and a BA from Vanderbilt University.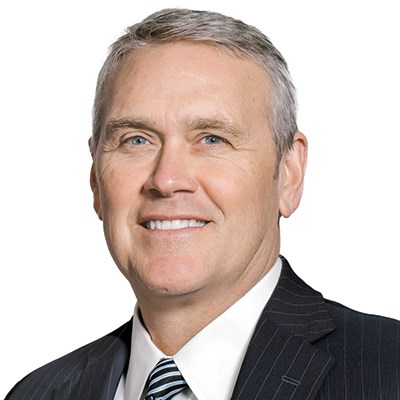 Jack Miner
Chief Investment Officer
Maryland TEDCO
---
As TEDCO's Chief Investment Officer, Jack stewards the organization's investment and due diligence processes, leads the Builder, Seed and Maryland Venture Funds, and manages the investment portfolios to maximize financial return and ensure a lasting impact for the State of Maryland. His leadership and expertise provide valuable insights to advance TEDCO's investment activities, lead TEDCO's investment teams, complete all investment transactions, effectively maintain portfolio development, and ensure compliance with all investment policies and guidelines.

Jack is an experienced entrepreneur, economic development specialist, and subject matter expert for venture-stage technology startups with a deep understanding and affinity for the venture capital industry. He successfully partners with research and development teams, strategic investors, and investment colleagues to develop and communicate the vision and launch strategy while optimizing the success of pipeline assets. Jack is adept at vetting companies and teams, evaluating investment strategies, and measuring results. He is focused on designing and implementing corporate venture processes using the most current techniques and trends to attract investors, improve company valuations, and bottom-line return to stakeholders.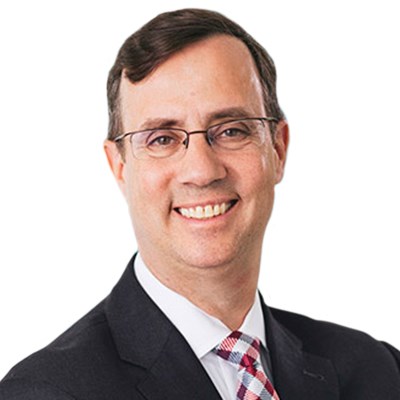 Chuck Morton
Partner
Venable LLP
---
Chuck is co-chair of Venable's National Corporate Group. Chuck is recognized for his abilities in guiding mergers and acquisitions (M&A), and financing transactions involving middle-market companies. Chuck assists lenders, investors, and entrepreneurs as they create, build, and buy or sell businesses, primarily in the healthcare, technology, and consumer products industries. He regularly acts on behalf of private equity groups and banks.
Kent Pearce
Managing Director
The Pearce Group
---
Kent Pearce, a Managing Director - Senior Financial Advisor and founder of The Pearce Group, along with his associates, form one of the Merrill's most distinguished Personal and Corporate Wealth Management Teams.

The Pearce Group was recently named to the FORBES "Top 100 Private Wealth Teams in America" list for 2022. (Published on November 8, 2022. Rankings based on data as of March 31, 2022), as well as being the #1 Ranked Wealth Management Team in the State of Maryland on the FORBES "Best-In-State Wealth Management Teams" list for 2023 (Published on January 12, 2023. Rankings based on data as of March 31, 2022).
Over the course of Kent's entire 28+ year career with Merrill, he has been recognized as one of America's leading financial advisors. In 2021 and 2022 Kent was named among the Top 50 wealth advisors on Forbes "America's Top Wealth Advisors" list with his most recent ranking of #39 nationally in 2022 (published annually August 24. Rankings based on data as of March 31 prior year). In addition, Kent was ranked by Forbes as the #1 Financial Advisor in Maryland for 2020-2021 on the "Best-In-State Wealth Advisors" list (published annually Jan- April. Rankings based on data as of June 30 of prior year.) 
Allyson Redpath
Director, Entrepreneurship
Maryland Department of Commerce
---
As the Director of Entrepreneurship for the Maryland Department of Commerce, Allyson Redpath directs and manages the agency's involvement in the early-stage ecosystem with the goal of encouraging and supporting new business formation and growth. A former investment banker, she is skilled in M+A, capital raising, investment analysis, and strategic partnerships. Allyson also founded the DC-area angel investment group, Citrine Angels.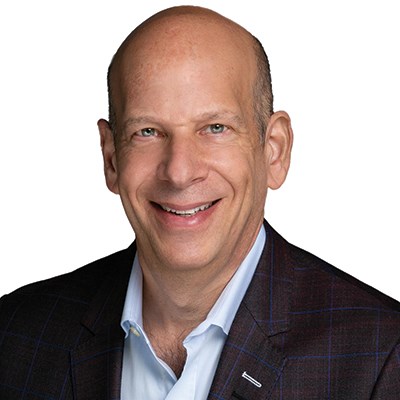 Stacey Schacter
CEO
Vion Investments
---
Stacey J. Schacter is the founder and CEO of VION Investments a liquidity provider based on a company's cash flowing assets. Since 1990, Stacey has focused on receivable buying, servicing and collections in the financial services industry, first as an attorney before starting Vion. Stacey has been involved in the purchase of over $10B in receivables.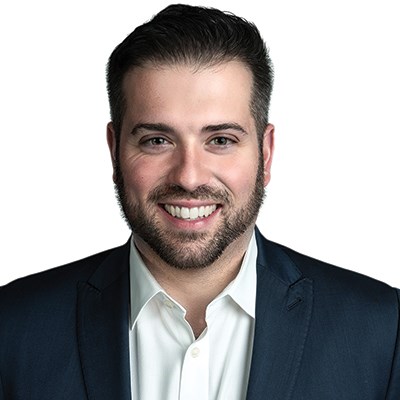 Luke Silverman
CEO & Co-Founder
Bark Social
---
Luke Silverman is the CEO and Co-founder of Bark Social. Luke is a graduate of Muhlenberg College, and received his MBA from the University of Michigan, Ross School of Business. Luke grew up surrounded by hospitality, retail and dogs; he's a third-generation restaurateur, and his father was an executive for three decades for menswear companies in New York.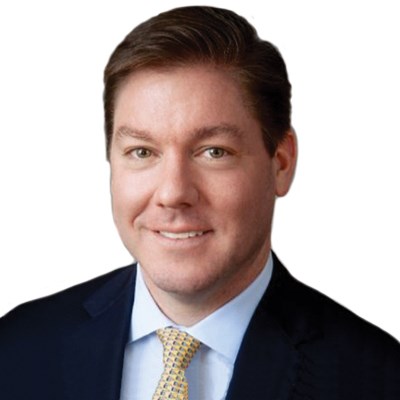 Mac Tisdale
President, Mid-Atlantic Region
FNB Corporation
---
Mac is the Mid-Atlantic Regional President of First National Bank. With strong and relevant experience, Mac joined First National Bank in January 2013. Prior to joining First National Bank, Mac served for 12 years with SunTrust Bank in Baltimore, Maryland, as City President and Commercial Banking Manager. Previously, he worked for First National Bank of Maryland and SunTrust Bank in Atlanta.
Mac earned an M.B.A. in Finance from Maryland's Johns Hopkins University, as well as a B.A. in Economics from Washington and Lee University in Lexington, Virginia. Currently, he serves as a member of the board of directors for the Economic Alliance of Greater Baltimore, Downtown Partnership of Baltimore and Living Classrooms Foundation. He is currently president of the Maryland Chapter of the Cystic Fibrosis Foundaiton Board of Directors. In addition, he is also the past president of both the Maryland Chapter of Association for Corporate Growth and Washington and Lee University's Alumni Association, Baltimore Chapter.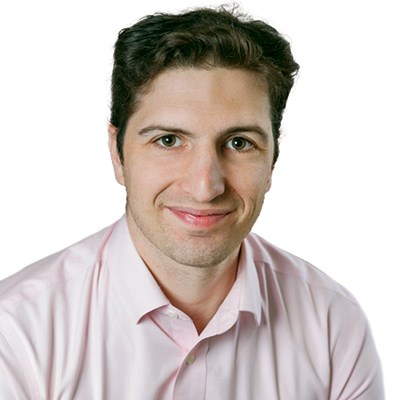 Clement Vacelet
CFO
Gamse Labels & Packaging
---