Committee
Chairman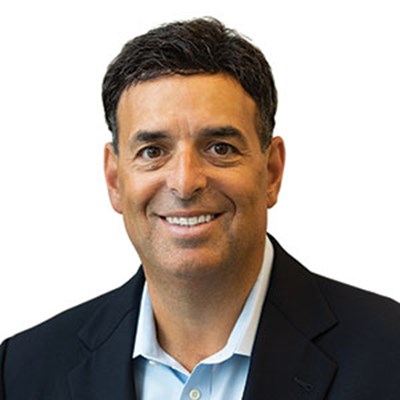 Fred Koury
President & CEO
Smart Business Network
---
Fred co-founded Smart Business Network in 1989 with a single publication in Cleveland, Ohio. In the years since, he has built the company into a leading multimedia and content marketing business providing print and digital marketing services to a national client base.
---
Host Committee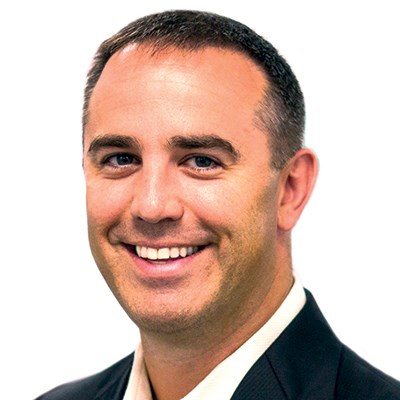 Chris Adams
President & CEO
Park Place Technologies
---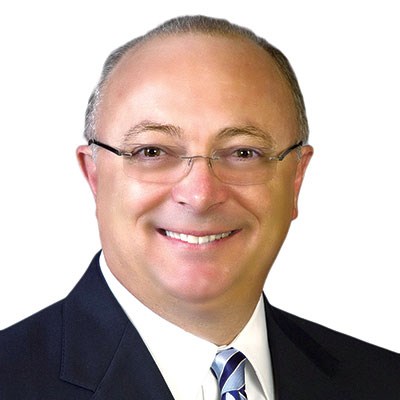 Ron Ambrogio
Regional President
BNY Mellon Wealth Management
---
Ronald has overall leadership responsibility for the region's investment management, trust administration, business development and private banking businesses. He has more than 35 years of experience in the wealth management industry. Prior to joining the firm, he was with Key Bank National Association, where he was most recently the national sales manager for the firm's wealth management division.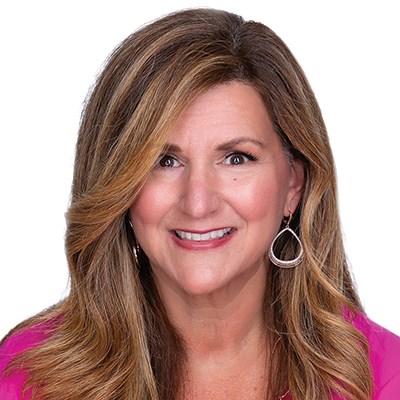 Jill Arena
President
Arena Enterprises
---
Jill is a Business Development expert. She has enjoyed a record-breaking sales and sales leadership career for more than 25 years. She has worked with numerous business owners and C-level executives, initiating and directing the organic and acquisition marketing process. She is adept at consultative selling, strategic alliance development, turn-around projects, and company start-ups. She has recruited sales professionals, built top-producing sales teams, helped organizations pioneer new areas for revenue generation, trained hundreds of sales professionals on her branded sales methodology, and developed programs for organizations to exceed their organic/acquisition growth goals.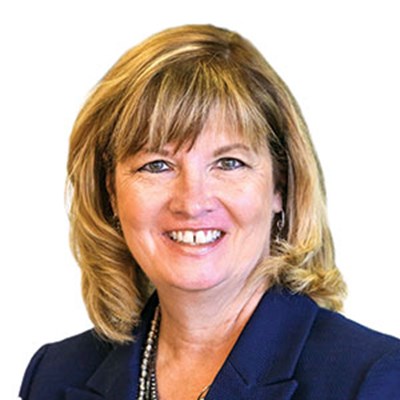 Dr. Marcia J. Ballinger
President
Lorain County Community College
---
Marcia Ballinger, Ph.D., has more than 25 years in community college leadership roles that have advanced student success, workforce and economic development, strategic planning and institutional advancement. She was named the fifth president of Lorain County Community College in 2016, and in 2018, the college received the American Association for Community Colleges' AACC Award of Excellence in Student Success.
She has also provided leadership for the college's economic development initiatives, and through her vision, LCCC became the first community college in Ohio to offer an applied bachelor's degree program in MEMS in 2018.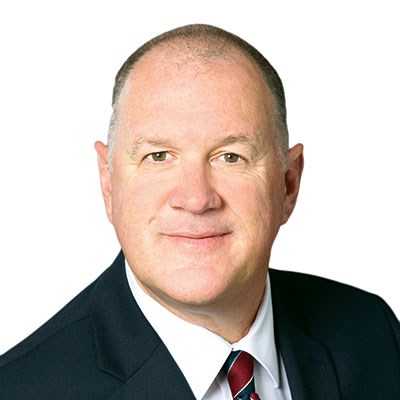 Jeff Bechtel
Regional President
First National Bank
---
Jeff is the Regional Market Executive and President – Cleveland Region with First National Bank.  In this role, Jeff lead's FNB's cross functional business model in the Cleveland market, with direct responsibility for regional Corporate Banking efforts and business development opportunities.Prior to joining First National Bank, Jeff spent 30 years in the financial services industry, most recently as Executive Vice President and Chief Operating Officer for First Federal Lakewood and also in various commercial banking leadership roles for large regional banks.A native of the Cleveland area, he earned his bachelor's degree in Finance from Miami University in Oxford, Ohio. Bechtel is also actively engaged in the local community as Chairman and President of the Cuyahoga County Community Improvement Corporation and as a board member for Downtown Cleveland Alliance and Achievement Centers for Children.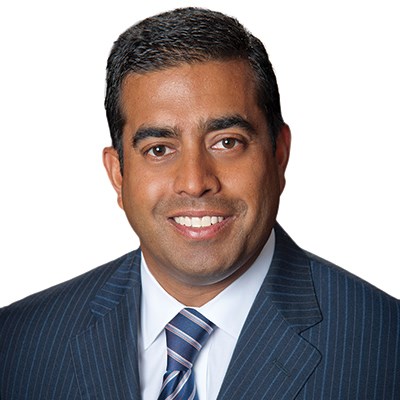 Murad Beg
Partner
Provariant Equity Partners
---
Murad is a partner with Provariant Equity Partners. His responsibilities include sourcing and transacting new investments, as well as managing portfolio company oversight. Murad also provides leadership in deal sourcing to ensure consistency and quality.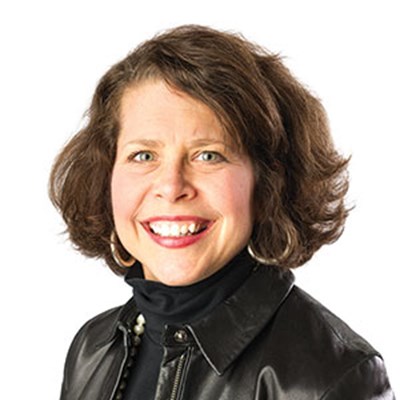 Cathy Belk
President
JumpStart
---
Cathy is president of JumpStart, where she works across all areas of the organization to help achieve the organization's core mission. Alongside the CEO and other senior leaders, she helps to manage JumpStart's relationships with collaborators, funders and other community partners. She previously served as JumpStart's COO and chief relationship officer before becoming president. To JumpStart, she brought 20 years of experience in consumer and business marketing and business management.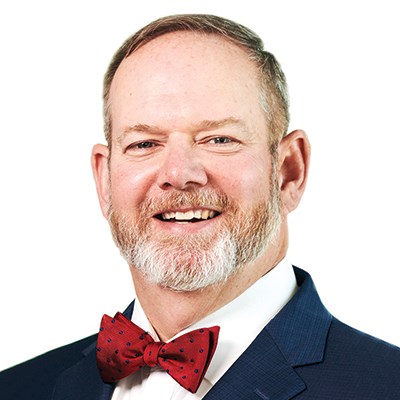 David Black
Partner & Vice-Chair, Business Department
Ulmer & Berne LLP
---
David routinely advises clients in M&A transactions with a focus on buy-side transactions. As a partner with Ulmer & Berne LLP, David coordinates his transaction and finance background and his partners' strengths in tax, ERISA, real estate, and other key areas with the clients' accountants and other professionals to deliver results to his clients.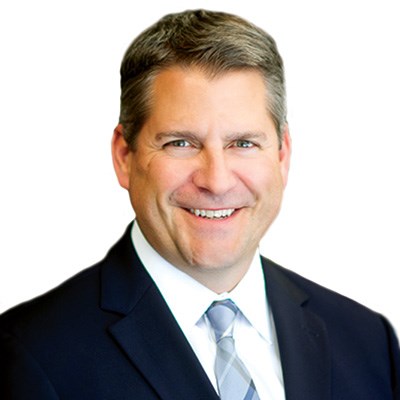 Bart Bucci
Managing Director, Wealth Management
Morgan Stanley Private Wealth Management
---
Bart oversees all aspects of The Bucci Group at Morgan Stanley Private Wealth Management; focusing on investment strategies and complex estate planning strategies for uniquely successful families. He has over 25 years of wealth management experience specializing in pre-liquidity planning and post-deal wealth management issues.
The Bucci Group is the only Private Wealth Management team for Morgan Stanley in the state of Ohio. PWM is a boutique group of 250 teams within Morgan Stanley dedicated to working with ultra-high net worth clients.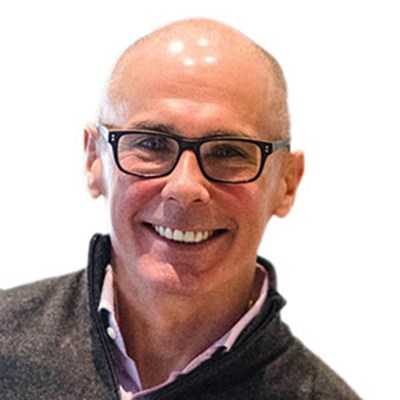 Bob Campana
CEO
Campana Capital
---
Bob leads Campana Capital, a private equity, venture capital and real estate development firm. Bob previously served as president of P.C. Campana, master provider for the steel and foundry industries in North America. He is active in the community and serves on the boards of numerous for-profit and nonprofit organizations, including Northwest Bancshares.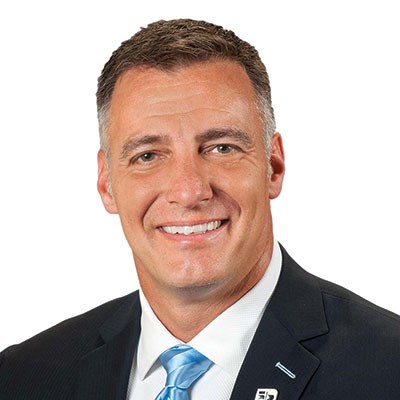 Joe DiRocco
Regional President
Fifth Third Bank
---
Joe is regional president of Fifth Third Bank (Northeast Ohio) where he is responsible for the growth and strategic alignment of the Commercial, Wealth & Asset Management and Consumer businesses.
He joined Fifth Third in 2017 and he has more than 25 years of financial services experience.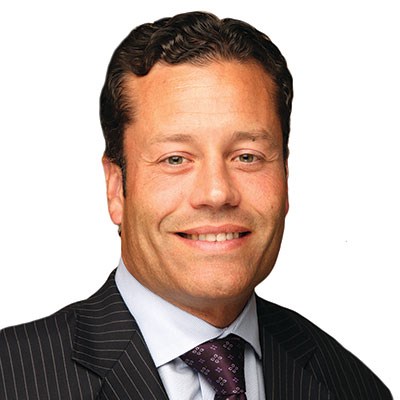 David Dunstan
President & Managing Director
Citizens Capital Markets
---
David co-founded Western Reserve Partners in 2004, which was acquired by Citizens in 2017, and has more than 25 years of experience advising middle market companies in mergers and acquisitions and capital raising across a wide range of industries. Prior to co-founding Western Reserve Partners, he was a Managing Director at KeyBanc Capital Markets and Manager of Consumer Investment Banking at McDonald Investments. David started his career at Ernst & Young, where he provided financial consulting and audit services to middle market companies.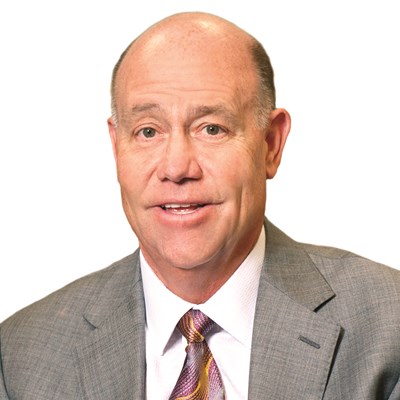 Umberto P. Fedeli
President & CEO
The Fedeli Group
---
Umberto is an active investor and entrepreneur. His firm, The Fedeli Group, is one of Ohio's largest privately held risk management and insurance firms, specializing in property and casualty, employee benefits consulting, workers' compensation, environmental risk management and surety. Umberto sits on numerous private company boards, is a managing member of Strategic Value Bank Partners LP, and has previously held positions on the boards of many other public and private entities. He is a member of the board of directors of the Cleveland Clinic Foundation and serves as chairman of the Government and Community Relations Board.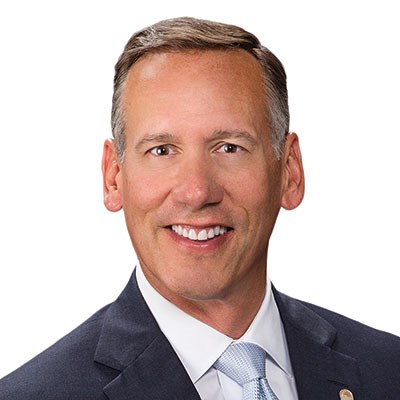 Jim Geuther
Market President, Northern Ohio Region
SunTrust Bank
---
Jim is the Market President of  SunTrust in Northern Ohio  His primary responsibilities include developing Commercial & Private Wealth teams to serve the middle-market segment.  A native of Northeast Ohio, Jim has served in sales and executive leadership roles throughout the majority of his 30+ year career in financial services.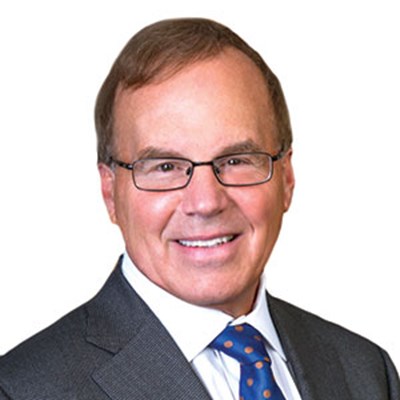 Mark Goldfarb
Managing Partner
BDO USA LLP
---
Mark previously served as the co-founder and senior managing director of SS&G, which joined BDO in January 2015. He has more than 40 years of experience serving both business and individual clients, advising and assisting them with their financial and operational endeavors. Since 2012, Mark has served on the board of directors of the Charles Schwab Corp., and is currently the chair of the audit committee.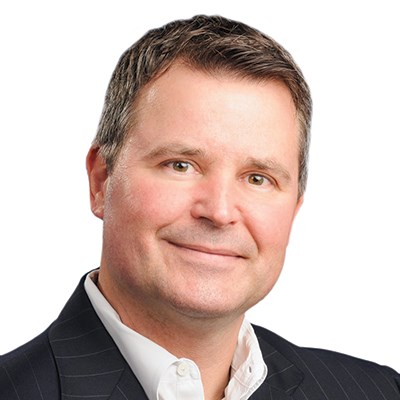 Troy D. Greenwalt
President Ohio Market
S&T Bank
---
Troy is EVP Market President of S&T Bank's Ohio market.  Leading a team of banking professionals with a focus on commercial banking, business banking and consumer services. He graduated from Bowling Green State University with a bachelor's degree in Marketing and Economics and brings over 30 years of banking, credit, special assets, commercial lending and executive management experience.Troy is passionate about providing the best in class customer service to all customers in the Ohio region. In his free time, Troy enjoys spending time with his family and cheering on Ohio State Football.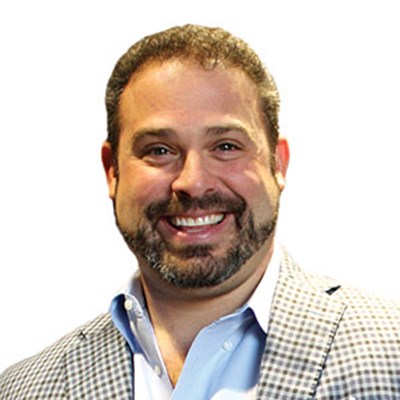 Aaron Grossman
CEO
Alliance Solutions Group
---
Aaron is the co-founder and CEO of Alliance Solutions Group, a full-service staffing and recruitment firm providing highly specialized offerings within niche industries or specific career disciplines. Established in 2001 and headquartered in Cleveland, Alliance Solutions Group matches talent with opportunity, engaging in thousands of successful placements annually. Aaron received the Ernst & Young Entrepreneur Of The Year® 2015 Award in the Services Category.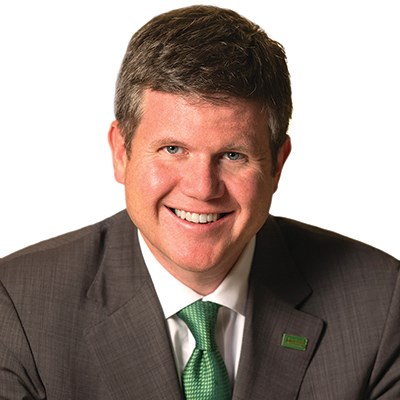 Hoby Hanna
President & CEO
Howard Hanna
---
A third-generation member of the Hanna real estate family, Hoby Hanna has held many roles with the company since the beginning of his career in 1994. He currently serves as President, leading the third-largest real estate company in the nation, which posted a closed sales volume of $23.6 billion and a record 112,448 closed transaction sides in 2018. Managing business and operational efforts throughout the company's 300+ offices across Pennsylvania, Ohio, New York, Virginia, Michigan, West Virginia, North Carolina, South Carolina, Maryland, and Indiana.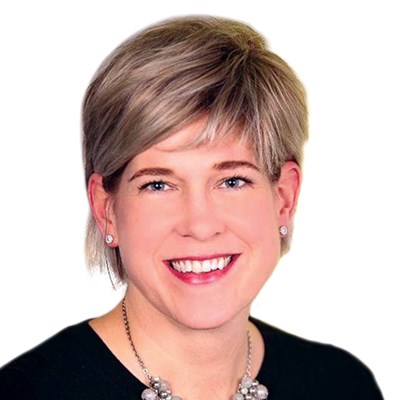 Wendy Jarchow
Chief Investment Officer
River SaaS Capital
---
Wendy joined River SaaS Capital, part of TruWest, the Kennedy Family companies in 2016. Wendy leads River SaaS Capital's lending activities, helping SaaS businesses fund their growth plans with non-dilutive capital and managing the company's portfolio of loans. She has more than 25 years of experience in finance, venture capital and strategic planning at both large corporations and entrepreneurial ventures.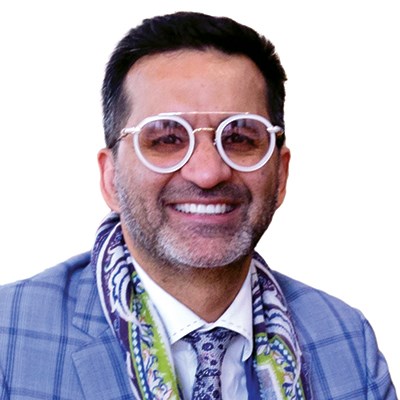 A. Junaid
Chairman
SupplySide Group
---
Junaid is Founder, CEO, and Chairman of the SupplySide Group, a privately held group of companies that represent a diverse array of industries linked through a common priority in recycling, sustainability, and/or green technology. The SupplySide Group of companies largely service the moving, parcel, and storage industries across a broad range of products and services from packaging supplies to real estate development and debt funding. The breadth and success of the SupplySide Group is illustrative of Junaid's combined expertise in global manufacturing, supply chain, real estate, and mergers & acquisitions (M&A) deal flow.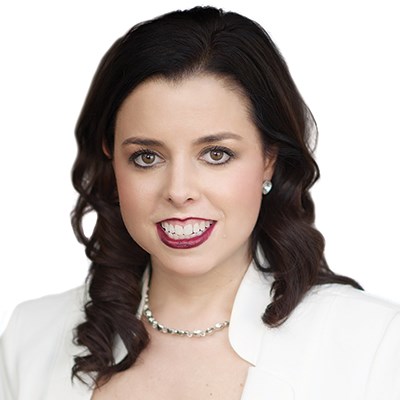 Jayne Juvan
Chair of M&A, Securities & Capital Markets
Tucker Ellis LLP
---
Jayne serves as co-chair of the Corporate Governance practice group and chair of the Private Equity practice group at Tucker Ellis and as vice chair of the American Bar Association's Corporate Governance Committee. She is a trusted adviser to investors, boards, and management on corporate transactions, regulatory compliance and fiduciary duties. She counsels public and high-growth private companies, private equity funds and venture capital funds through all stages of their life cycles and has been a key adviser on domestic and cross border deals.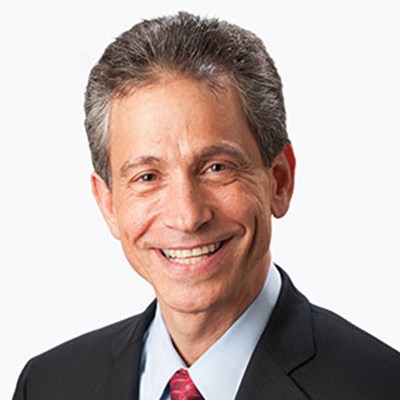 Stewart Kohl
Co-CEO
The Riverside Company
---
Together with Béla Szigethy, Stewart Kohl oversees all aspects of Riverside's activities. He has more than 30 years of private equity investing experience. Prior to Riverside, he was a Vice President at Citicorp Venture Capital, the private equity arm of Citibank. In addition to his work with Riverside, he serves on the following boards of trustees: Oberlin College (Honorary), the Museum of Contemporary Art Cleveland and the Cleveland Clinic. Mr. Kohl holds a BA from Oberlin College.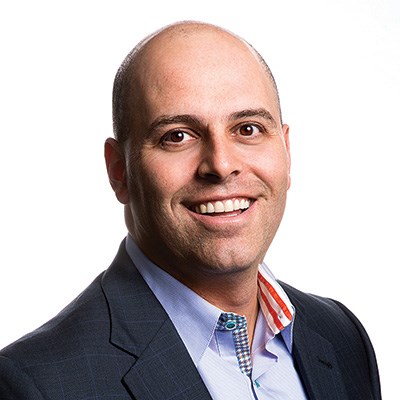 Lee Koury
Managing Partner
Smart Business
---
Lee is managing partner of Smart Business Network Inc., a national events, media and marketing company founded in 1989, primarily responsible for expanding the company's Aspire deal-making conference throughout the U.S. He plays a key role in establishing corporate policies and developing long-term strategy and growth plans. Previously, he founded and chaired the Growth Group at national law firm Arter & Hadden LLP (now Tucker, Ellis & West), which focused on working with middle-market and high-growth technology companies.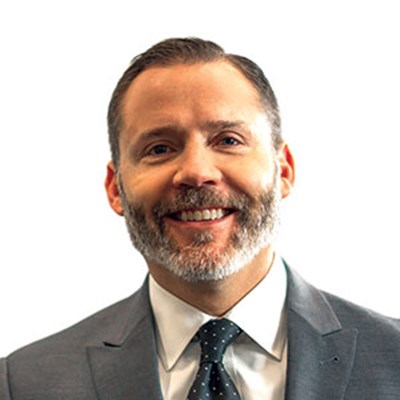 Brett Lindsey
President & CEO
everstream™
---
Brett is president and CEO of Everstream Solutions LLC, a super-regional network service provider. He has extensive experience in telecom, operations management and business development. In 2018, he facilitated the sale of Everstream to AMP Capital, a global investment manager. Previously, he tripled the company's size through two acquisitions and oversaw a $100 million expansion of its legacy network.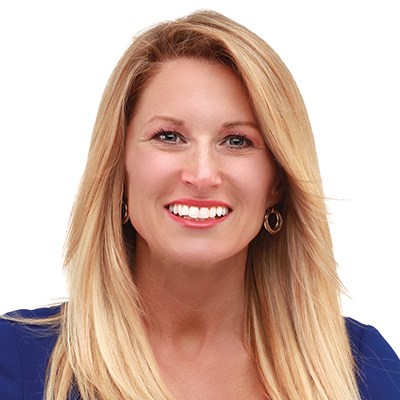 Teresa Lindsey
President & COO
Channel Products
---
Teresa is the President and COO of Channel Products, a privately held, Cleveland-based manufacturer with operations in the U.S., Europe, and China. Ms. Hack also serves on the Visiting Committee of Cleveland State University's Monte Ahuja College of Business and she chairs their Community Engagement Sub-Committee.
Her recent honors include recognition of Channel Products as a "2017 Smart Culture" award recipient, a "2017 Distinguished Employer of the Year," award from the Ohio Cooperative Education Association, "2018 E&Y Entrepreneur of the Year" finalist, "2018 Crain's Cleveland Women of Note in Manufacturing", and recognition as a Smart Business Magazine "2018 Progressive Entrepreneur" honoree. She is a frequent speaker on issues of leadership, building a strong culture, and personal development.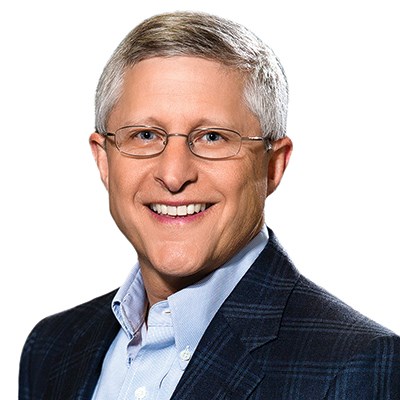 Tom Littman
President & Managing Partner
Kirtland Capital Partners
---
Tom joined Kirtland Capital Partners in 1995. Kirtland is a relationship-oriented private equity firm that has been successfully investing in lower middle market companies for 40 years. Kirtland is focused on making majority and minority investments in established, profitable and growing lower middle market companies. Tom is involved in all aspects of Kirtland's business, including fund raising, deal sourcing, acquiring and divesting portfolio companies and portfolio management. Prior to joining Kirtland, Tom was a corporate attorney with Jones Day.
Jamie Lynch
Regional President Northeast Ohio
TCF Bank
---
Jamie joined TCF Bank, formerly Chemical Bank, in May of 2013 and has successfully built, grown and managed the Northeast Ohio Region. Jamie is responsible for leadership, growth, strategic alignment and profitability of the bank and its businesses including commercial banking, treasury management, private banking/wealth management, mortgage banking and retail banking. Jamie's 27 years of experience includes commercial banking, investment banking and consulting. In the financial services industry, Jamie successfully built, grew, led and managed six profitable businesses totaling growth of $2.6 billion in assets.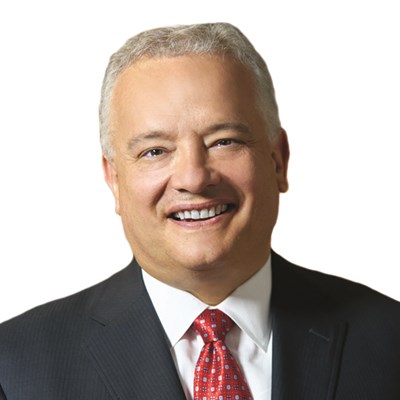 Anthony Manna
Chairman
Signet LLC
---
Anthony (Tony) is the Founder and Chairman of Signet LLC, a global investment firm. Tony has created collaborative partnerships for Signet, which now owns over 25 companies (10 of which have been startups) in the manufacturing, technology and service arenas; and has also developed over $5 billion in real estate projects (mainly in healthcare and institutional student housing).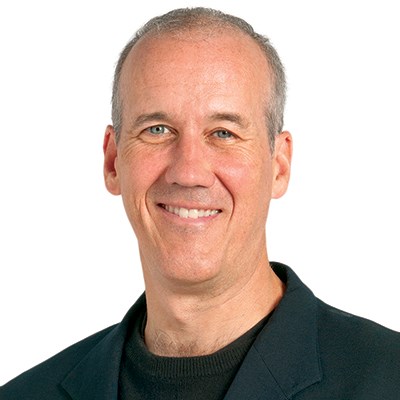 Stephen McHale
Managing Partner
23Bell Ventures
---
Stephen has a 35-year career in founding, investing in and building information technology companies. He is recognized for his leadership in data mining, analytics and business intelligence. Stephen was Founder, lead investor and served as Chairman and Chief Executive Officer of Explorys. Formed in partnership with Cleveland Clinic, Explorys addresses the national imperative to leverage electronic medical records for the improvement of Healthcare. Explorys was acquired by IBM in April 2015. Prior to Explorys he was founder, Chairman and CEO of Everstream, which was sold to Concurrent in 2005. In 1983, Stephen founded McHale and Associates, Inc., a USConnect regional office. Stephen is the Managing Director of 23Bell, an Invention Capital firm and an Advisory Board Member to Genesis Inventions. Stephen serves on the board of the nonprofit Center for Families and Children and serves on the investment screening committee for the North Coast Angel Fund and is a member of The Global Center for Health Innovation Industry Advisory Board. He is also an active member of the Entrepreneurs Organization and Chairman of RxRevu Inc. Most recent board positions include Unify Project, Jumpstart, Cleveland Museum of Natural History, Cleveland Orchestra and Cleveland Clinic Board of Trustees.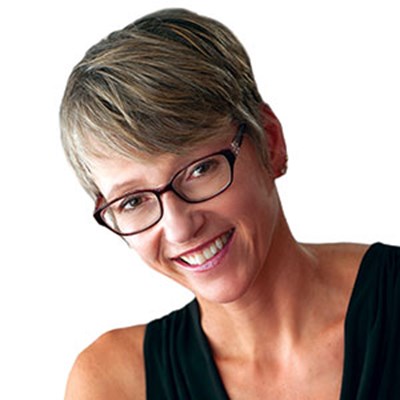 Cheryl McMillan
Master Chair
Vistage
---
Cheryl has a passion for raising awareness in leaders about how their choices and unconscious actions impact their results. She leads four C-suite peer advisory boards, comprised of CEO's or senior executives from noncompeting companies in Northeast Ohio.  Through a combination of individual coaching, unbiased feedback from peers and insights from world-class speakers, Vistage helps its members become better leaders leading more balanced lives.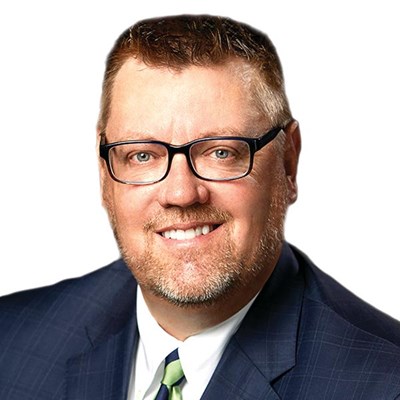 Scott McRill
Shareholder, Transaction Advisory Services
Clark Schaefer Hackett
---
Scott is a trusted adviser to clients planning to buy or sell a business across a wide variety of industries. He has led teams that have contributed to well over 100 successful transactions. Scott is skilled in guiding private equity and corporate clients on acquisition and divestiture activity, including due diligence, integration planning and implementation, transaction structuring, valuation, and divestiture planning and preparation.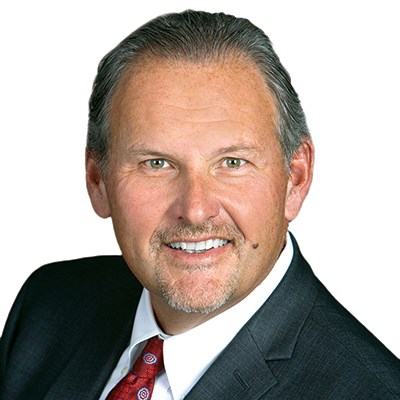 William Murphy
Private Wealth Advisor
UBS Financial Services Inc.
---
Bill Murphy has built a practice of highly accomplished advisors and investment specialists whose knowledge, integrity and accountability is focused on providing an elite client experience. Bill has been a Forbes Best-in-State Advisor for 2018 and 2019. With direct access to the resources and strategic solutions of UBS Private Wealth Management, Bill delivers investment guidance and financial education to multigenerational families, entrepreneurs, C-suite executives and select organizations.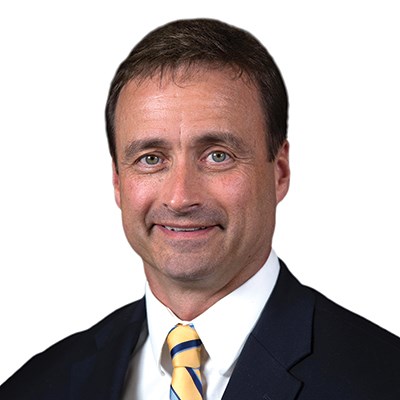 Kevin Nelson
Ohio Region President
Northwest
---
Kevin has a long-standing and successful career in banking, currently serving as Northwest Bank's Ohio Region president. He leverages his knowledge and expertise to direct all of Northwest's business development efforts in Ohio to meet the commercial, small business and personal finance needs of the bank's customers.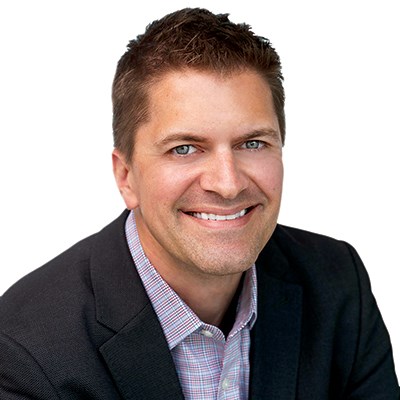 Bill Nottingham
VP, Growth
Nottingham-Spirk
---
Bill is vice president of growth for Nottingham Spirk, leading both the business development and marketing initiatives. As a member of the Nottingham Spirk (NS) Leadership Team, he is focused on future growth and sustainability for the firm. He also helps establish NS equity venture companies and serves as an adviser.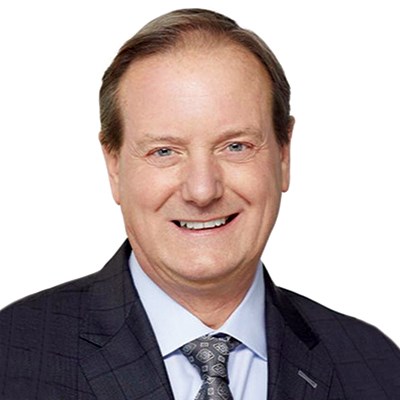 Jon Park
Chairman & CEO
Westfield Bank
---
Jon was hired by Westfield Insurance, a top 50 US property casualty insurer, to build Westfield Bank from the ground up where he has been CEO since 2000. Westfield Bank has grown to $1.6 billion in assets and originates $500 million in business and home loans annually. Jon has extensive finance and board governance experience having served as an active director of 8 financial service businesses and 7 non-profit organizations. Jon delivers economic trend and forecast presentations to numerous customer and community groups.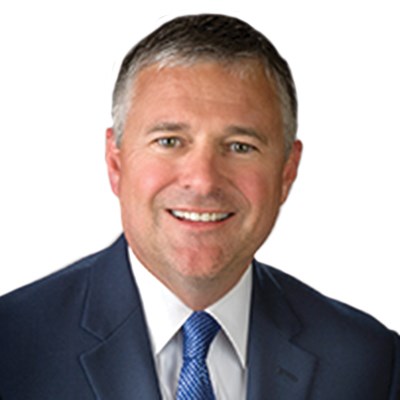 Tim Phillips
President
First Federal Lakewood
---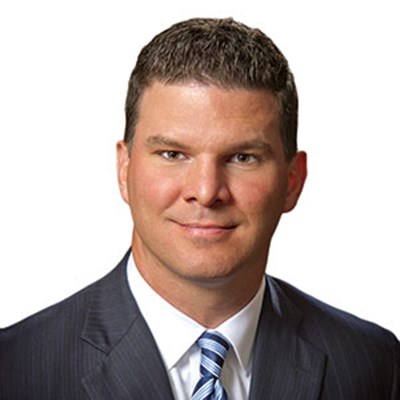 Jon Pinney
Managing Partner
Kohrman Jackson & Krantz LLP (KJK)
---
As KJK's Managing Partner, Jon leads the firm's experienced team of attorneys and staff in serving a wide array of clients including privately held businesses, entrepreneurs, non-profit organizations and high net-worth families. He also has comprehensive experience in real estate development, construction and property management. Jon authored the winning bid to ultimately host the 2016 Republican National Convention and served on the Host Committee.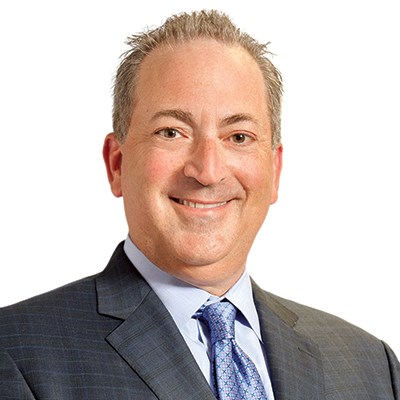 Steve Ross
President
Squire Ridge Company
---
Steven is President of Squire Ridge Company, a private equity firm with committed capital that acquires lower middle market companies for long-term ownership.  Mr. Ross serves as a board member on a number of privately held businesses including Louver Shop, EnviroScience,  Allegheny Performance Plastics, and Proformex, Inc.   Steve is Co-Chair of the Advisory Council for the Alliance of Merger and Acquisition Advisors Northeast Ohio chapter and is a member of the Cleveland Chapter of the Association for Corporate Growth (ACG).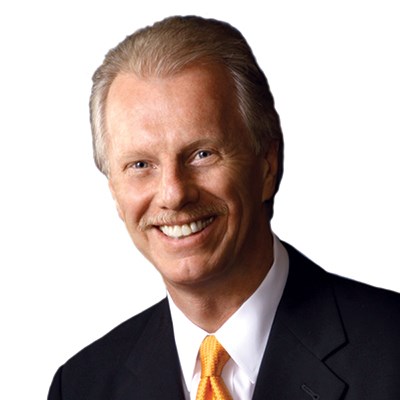 R. Louis Schneeberger
Executive Chairman
Proformex
---
Professional board member and mergers & acquisition consultant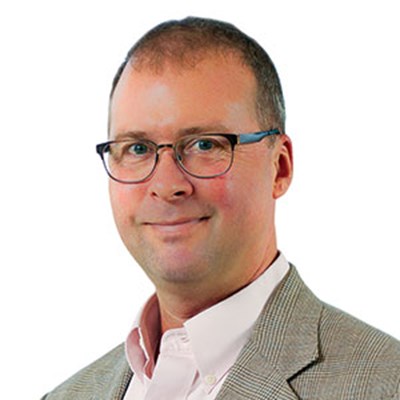 Jeff Schwab
Sr. VP - Private Equity Services
Oswald Companies
---
Jeff coordinates the analysis of a target company's exposure to risk in the areas of commercial insurance, employee benefits, retirement plans and life insurance strategies. The group delivers a comprehensive review and understanding of the entire risk profile of the target company; including the insured and uninsured exposures faced by an entity. The group also projects pro-forma costs for the target to allow for reliable financial modeling post close.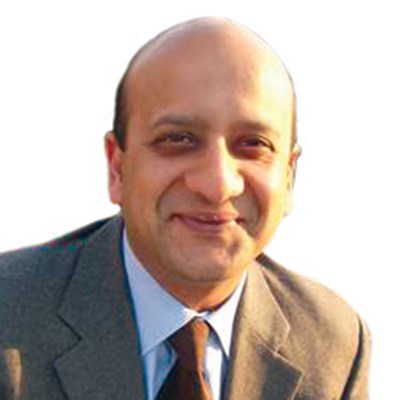 Sanjay Singh
Executive Chairman
Mace Security International, Inc.
---
Sanjay Singh is the Executive Chairman of the Board of Mace® Security International, headquartered in Cleveland, OH (OTCQX: MACE). Mace® Security International is the innovative manufacturer of personal safety non-lethal products including Mace® pepper spray and is committed to keeping our communities safe. Mr. Singh directs and leads the company's long-term vision and strategy, corporate governance and allocation of resources. Mr. Singh has held various executive leadership roles in Fortune 1000, privately held and private equity backed portfolio companies across various industries, including consumer products, services and manufacturing. Mr. Singh is deeply committed to the economic growth of NEO and serves on the Boards of Directors of MAGNET and Entrepreneur's EDGE.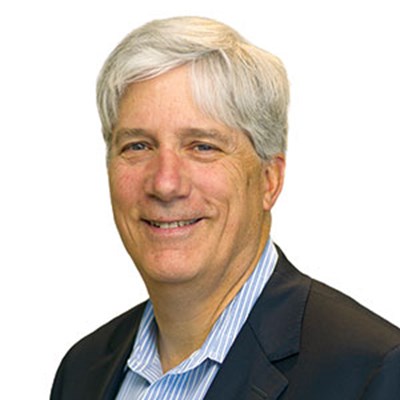 John R. Sinnenberg
Chairman
Cyprium Partners
---
John is the chairman and co-founder of Cyprium Partners, a private equity firm that primarily makes "sponsorless" non-controlling mezzanine and equity investments in privately owned lower middle-market companies. Cyprium is currently investing out of Fund IV, a 2014 vintage fund with $460 million in committed capital. John founded Key Principal Partners, a predecessor group in 1998 simultaneously establishing Cyprium Investors.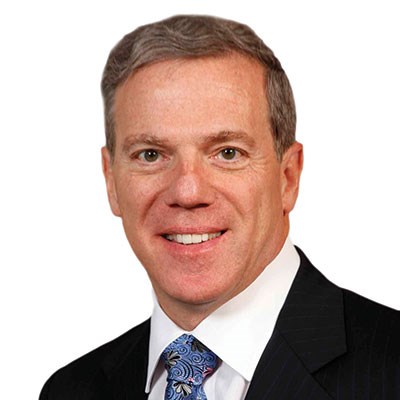 Greg Skoda
Senior Partner (Assurance)
Marcum LLP
---
Greg is the chairman and one of the founders of Skoda Minotti. He specializes in helping clients grow and develop their businesses. Greg actively works with clients in developing and implementing strategic plans, providing creative business and personal tax planning, assisting with mergers, acquisitions and dispositions, succession, estate planning, and wealth accumulation strategies.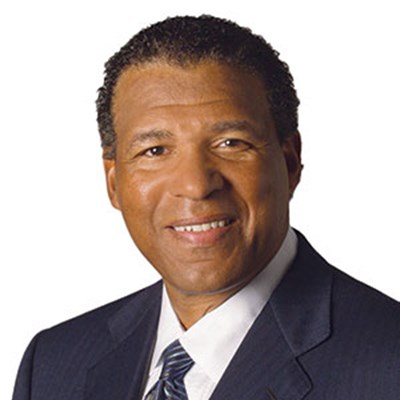 André Thornton
CEO
ASW Global LLC
---
André acquired ASW Global LLC, in January of 2007 after ASW merged with the Cleveland-based company GPI Procurement Services. As CEO, André sets the direction of the company and directs operational aspects so that they follow the strategic plans and policies of the organization. He has more than 20 years experience in entrepreneurial ventures. As one of the principals in Apple Partners, he led a highly successful restaurant management group that was sold to Applebee's International.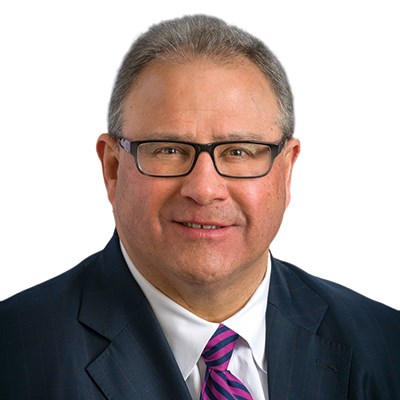 Floyd Trouten
Director
Barnes Wendling CPAs
---
Floyd is a tax director in the transaction advisory service area. He has been involved in over 335 transactions, including mergers and acquisitions, recapitalizations, redemptions, leveraged buyouts, ESOPs, and other structuring formats. His industry focus includes working with manufacturers, distributors, financial service companies, high-tech and software companies, and with private equity/investment companies.
Floyd has extensive experience working with family offices and high net worth individuals and is the lead client service director in this area.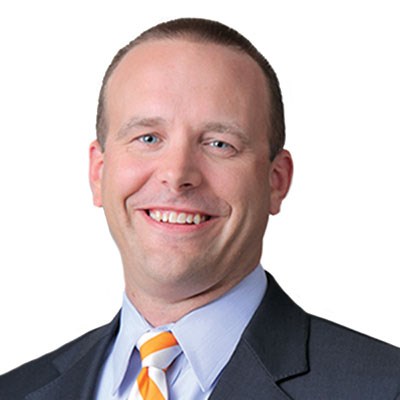 Pete Van Euwen
Partner
BakerHostetler
---
Pete focuses his practice on mergers and acquisitions, financing and securities matters. He has extensive experience advising public and private companies in all aspects of acquisition, divestment and strategic investment transactions. Deeply ingrained in his clients' businesses, Pete efficiently represents the interests of his clients during these transactions. Pete's financing experience includes advising clients on a variety of equity and debt financing transactions.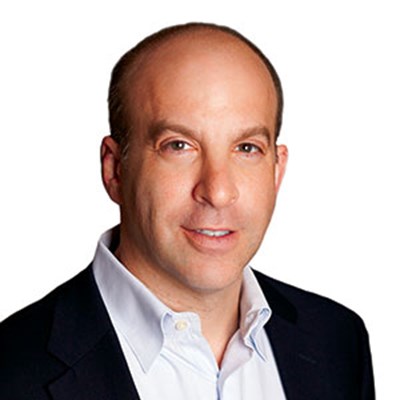 Chip Weinberg
Managing Director
Weinberg Capital Corp.
---
Chip is responsible for the firm's operations and is actively involved in working with the management of portfolio companies, frequently acting as the liaison between the board and management.  He works closely with management to pursue new business opportunities and to set strategic direction and financial goals. Prior to joining Weinberg Captial Group, Chip was president of New Channel Direct, a full-service mailing and marketing company based in Brunswick.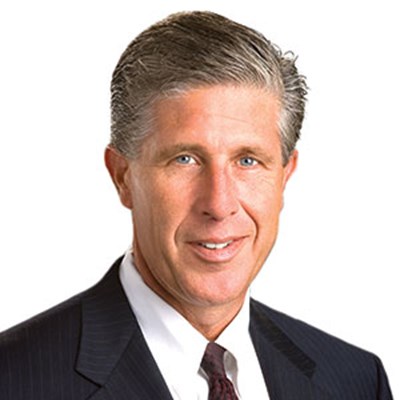 Thomas Wischmeyer
Partner
RSM US LLP
---
Tom is a partner, audit services, at RSM US LLP. He is a leader of the manufacturing, wholesale and distribution group in Ohio and of the Cleveland private equity practice. He has more than 30 years of experience as an accountant and business advisor, advising clients in industries such as manufacturing and retail/distribution and consults with them on a variety of topics, including financial reporting, strategic planning and estate planning.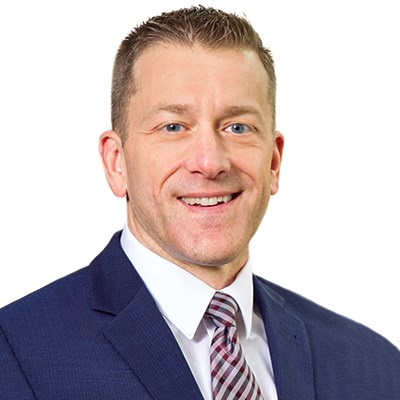 David Woodburn
Shareholder
Roetzel & Andress LPA
---
David's practice is primarily focused in the area of estate planning law, with an emphasis on business succession and asset protection planning. Mr. Woodburn represents professionals and closely held business owners and counsels them in developing plans designed to reduce estate tax exposure and maximize wealth preservation for desired heirs. He works to make sure each client's plan is personalized to reflect his or her personal goals. Mr. Woodburn also deals with many facets of probate litigation and inheritance controversies, including will contests, trust challenges, undue influence, and fiduciary duty questions. He routinely handles trust and estate administrations and assists individuals in modifying and reforming irrevocable trusts that no longer comport with the individuals' desired goals. A large portion of Mr. Woodburn's practice centers on real estate transactions and advising individual homeowners and businesses entering into sales agreements and dealing with residential and commercial issues such as easements, property restrictions and related disputes. Mr. Woodburn is a frequent speaker on Estate Planning issues on behalf of various local charities and financial institutions, and also serves as an editor for Properties Magazine.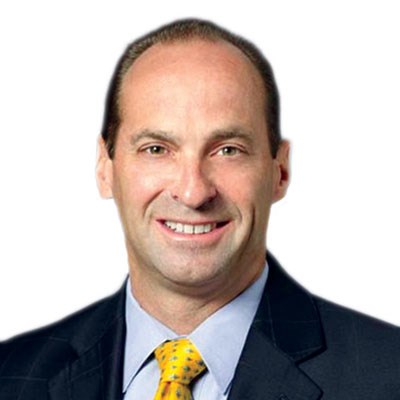 Alan M. Zang
Regional President
U.S. Bank
---
With over 35 years in banking, Alan has worked in and managed units in commercial banking, asset-based lending, leasing, international and consumer finance in Northeast Ohio and in other geographies. He has extensive experience in a variety of industries helping companies with innovative solutions to their financing needs. Alan has planned and managed dramatic expansion of new business that broadened geographic reach and increased deliverable product sets.