Committee
Chairman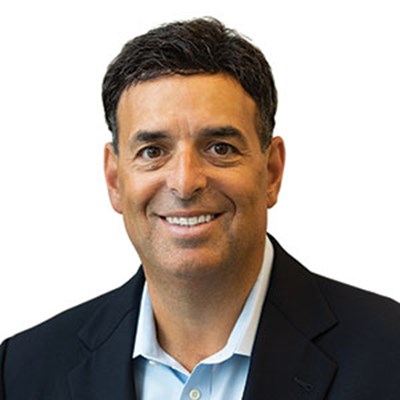 Fred Koury
President & CEO
Smart Business Network
---
Fred co-founded Smart Business Network in 1989 with a single publication in Cleveland, Ohio. In the years since, he has built the company into a leading multimedia and content marketing business providing print and digital marketing services to a national client base.
---
Host Committee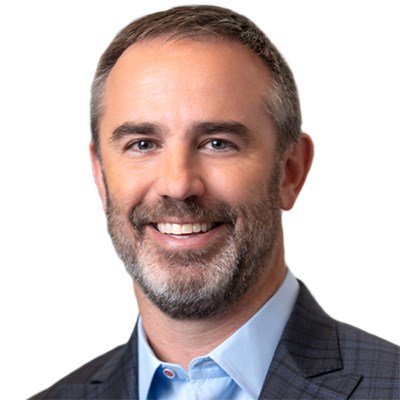 Chris Adams
President & CEO
Park Place Technologies
---
As President and CEO of Park Place Technologies, Chris is an architect of leadership, innovation and change. Since being named CEO in 2019, Chris has set a new path for growth and customer excellence. He is committed to extending the traditional strengths of Park Place in maintenance and support to meet changing needs of customers in an era of digital transformation. To that end, Chris is leading the category development of DMSO (Discover, Monitor, Support, Optimize), a new approach to bringing order to managing an organization's critical infrastructure while eliminating chaos and accelerating business transformation.
Chris joined Park Place in 2006 as CFO and his most recent role was COO, where he oversaw global operations, information & technology, new product development, international expansion and all mergers & acquisitions activity.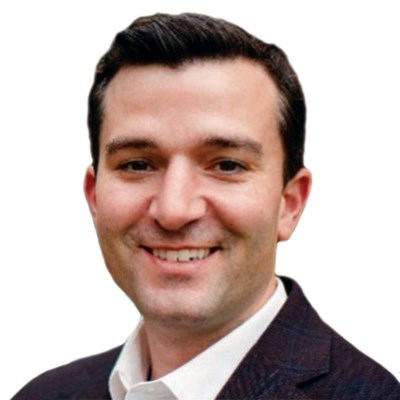 Christopher Ainscough
Senior Vice President – Resident Sales Director
Aon
---
Chris is the Resident Sales Director for Ohio responsible for the offices in Cleveland, Columbus and Cincinnati.  Chris's responsibilities include working with Aon's Corporate Leadership team to identify growth areas and developing strategic plans to execute upon across the three pillars of our firm - Risk, Retirement and Health. In addition, Chris is also responsible for managing Aon's executive relationships with many of the firm's middle market and large multinational clients.
Chris has thirteen years of experience in the risk management consulting business with an extensive background in healthcare, manufacturing, and entertainment. Prior to joining Aon, he worked for AIG as an underwriter.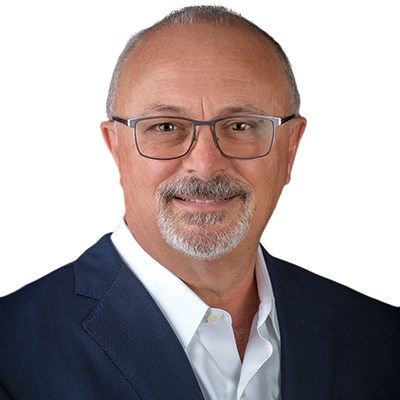 Ronald Ambrogio
President - Ohio Region
BNY Mellon Wealth Management
---
Ronald has overall leadership responsibility for the region's investment management, trust administration, business development and private banking businesses. He has more than 35 years of experience in the wealth management industry. Prior to joining the firm, he was with Key Bank National Association, where he was most recently the national sales manager for the firm's wealth management division.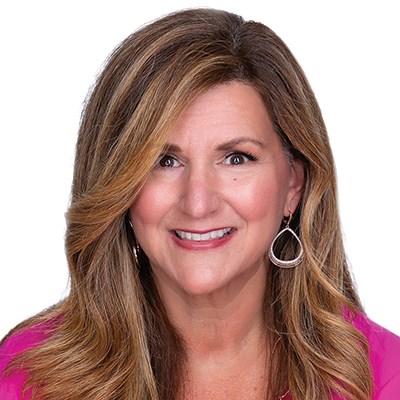 Jill Arena
President
Arena Enterprises
---
Jill is a Business Development expert. She has enjoyed a record-breaking sales and sales leadership career for more than 25 years. She has worked with numerous business owners and C-level executives, initiating and directing the organic and acquisition marketing process. She is adept at consultative selling, strategic alliance development, turn-around projects, and company start-ups. She has recruited sales professionals, built top-producing sales teams, helped organizations pioneer new areas for revenue generation, trained hundreds of sales professionals on her branded sales methodology, and developed programs for organizations to exceed their organic/acquisition growth goals.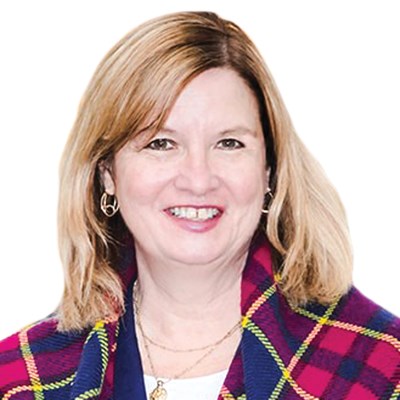 Dr. Marcia J. Ballinger
President
Lorain County Community College
---
Marcia Ballinger, Ph.D., has more than 25 years in community college leadership roles that have advanced student success, workforce and economic development, strategic planning and institutional advancement. She was named the fifth president of Lorain County Community College in 2016, and in 2018, the college received the American Association for Community Colleges' AACC Award of Excellence in Student Success.
She has also provided leadership for the college's economic development initiatives, and through her vision, LCCC became the first community college in Ohio to offer an applied bachelor's degree program in MEMS in 2018.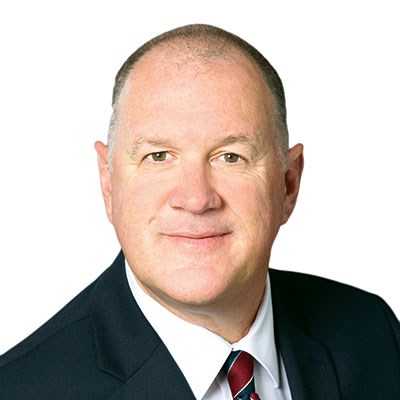 Jeff Bechtel
President - Cleveland Region
First National Bank
---
Jeff is the Regional Market Executive and President – Cleveland Region with First National Bank.  In this role, Jeff lead's FNB's cross functional business model in the Cleveland market, with direct responsibility for regional Corporate Banking efforts and business development opportunities.Prior to joining First National Bank, Jeff spent 30 years in the financial services industry, most recently as Executive Vice President and Chief Operating Officer for First Federal Lakewood and also in various commercial banking leadership roles for large regional banks.A native of the Cleveland area, he earned his bachelor's degree in Finance from Miami University in Oxford, Ohio. Bechtel is also actively engaged in the local community as Chairman and President of the Cuyahoga County Community Improvement Corporation and as a board member for Downtown Cleveland Alliance and Achievement Centers for Children.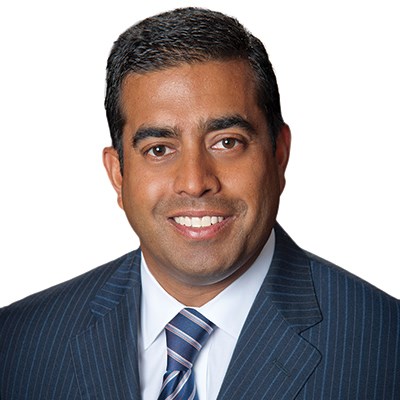 Murad Beg
Partner
Provariant Equity Partners
---
Murad is a partner with Provariant Equity Partners. His responsibilities include sourcing and transacting new investments, as well as managing portfolio company oversight. Murad also provides leadership in deal sourcing to ensure consistency and quality.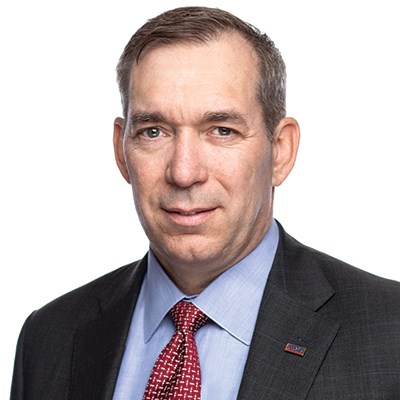 Robert Berdanier
Managing Director, Business Restructuring Services
BDO
---
Robert is a Managing Director in BDO's Business Restructuring & Turnaround Services practice. His focus is on middle-market companies, both distressed and healthy, seeking financial financial and operational improvement through interim financial leadership and re-organization. Robert is a seasoned restructuring professional, with significant experience in the manufacturing, distributing, hotels/ hospitality and entertainment industries.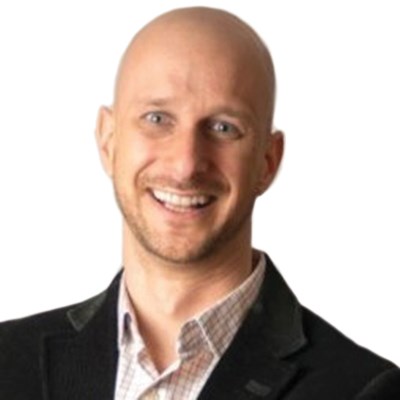 Paul Bodnar
Sr. Director of Investments & Private Capital
CM Wealth Advisors
---
Paul Bodnar is a partner at CM Wealth Advisors, a $1.9B multifamily office, where he leads the firm's private equity, venture and co-investment platform in addition being a member of the leadership team. Prior to joining CM, he was the co-founder of Incremental Insights. Previously he was a vice president at sell-side equity research firm where he received awards from the Wall Street Journal and Financial times also appearing as a guest on CNBC and Bloomberg.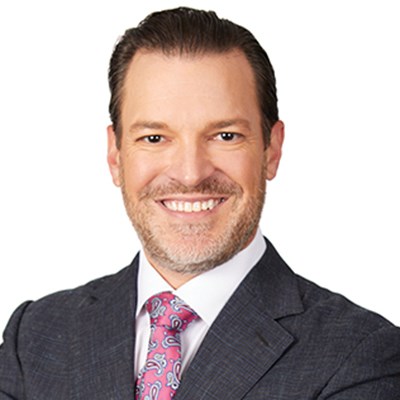 Dominic Brault
Managing Director
Kaulig Capital
---
Dominic Brault is the Managing Director of Kaulig Capital, the direct private investing arm of the Kaulig Companies. He joined Kaulig Capital in early 2017 at the onset of the family office. Dominic has more than 15 years of professional and leadership experience in the financial services sector. He is actively involved in the Board and Management Committees of Kaulig Capital's investments, such as Foundation Wellness, Sill, and Torsion Group Corporation. He is also involved in a number of non-profit organizations and serves on the Board of Hockey Players in Business.
Prior to joining Kaulig Capital, Dominic worked in a similar capacity as a Principal at HTV Industries, Inc., a Northeast Ohio-based private investment holding company. He was also a Managing Director at Carleton McKenna & Company, a boutique investment bank. From 2005 to 2011, Dominic was with Stout Risius Ross, Inc., where he provided financial advisory services to public and private companies on complex finance and accounting matters. Dominic is graduate of Case Western Reserve University.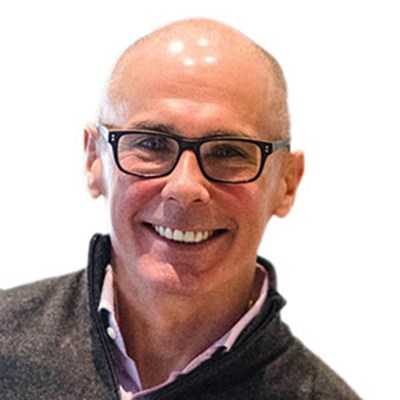 Bob Campana
CEO
Campana Capital
---
Bob leads Campana Capital, a private equity, venture capital and real estate development firm. Bob previously served as president of P.C. Campana, master provider for the steel and foundry industries in North America. He is active in the community and serves on the boards of numerous for-profit and nonprofit organizations, including Northwest Bancshares.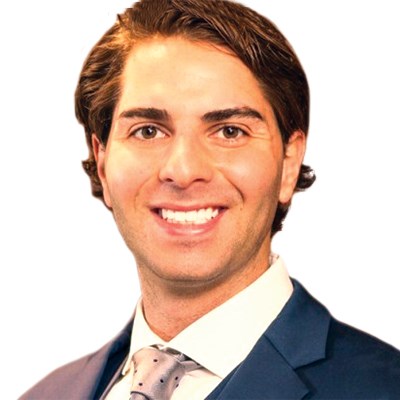 Steve Dassani
Partner & Finance Associate
CHIKOL Equities, Inc.
---
Steve is a Finance Associate with a primary role as an Operational Oriented Financial Analyst. He brings multiple years of experience in analyzing and planning capital improvements, standardizing financial operations, and interacting in buy/sell activities. His background includes experience and training in blackbelt six sigma, financial and strategic planning, Due Diligence review and assessing cost structure.
Steve interned with an accounting firm while in college and upon graduation, he accepted a position with a large Fortune 500 firm in Cleveland and became involved in their international acquisition activities. He then moved into consulting with a firm focused on audit and buying and selling of firms before finding his home at Chikol.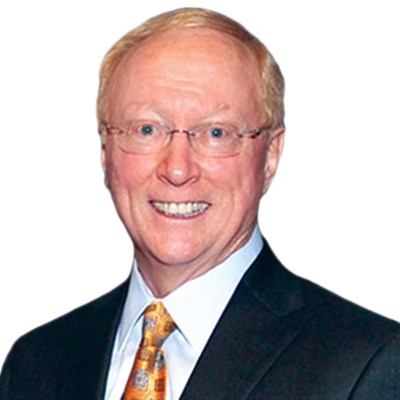 Rocco DiLillo
Chairman
PCX Corporation, City Visitor Inc., PorchLight Destination Services, Advanced Hydro Solutions
---
Rocco A. Di Lillo was winner of the Ernst & Young, NASDQ and USA Entrepreneur Of Yhe Year in 1997. As a serial entrepreneur, Rocco has operated 10 companies in his career, five he founded and five he acquired. Rocco is the 2016 honoree of the George Dively Entrepreneurship Award which is granted annually by the Harvard Business School Club of NE Ohio. Rocco is the former founder of Bridge Street Accommodations, which provides fully furnished housing for travelers in over 130 markets around the world. Rocco successfully completed an initial public offering of Bridge Street in 1997 on the NASDAQ Market. In addition, he is the former CEO of Cooperative Resource Services, the third largest relocation company in America which was sold to Allied Worldwide. Rocco is the founder and chairman of Porchlight Destination Services, the leading provider of professional rental finding services, nationally, As Chairman and majority owner of PCX Corporation, the largest manufacturer of off-site electrical and mechanical gear for the construction industry, he has reduced operating costs and builds large scale start-up construction projects for such companies as Wal-Mart, Target, Nordstrom, Microsoft, Bank of America and Walgreens Rocco is the founder and serves as Chairman of Advanced Hydro Solutions, a developer of hydroelectric facilities in the U.S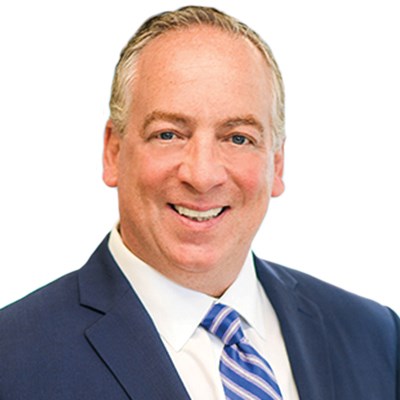 Dominic DiPuccio
Partner, Chair Mergers and Acquisitions Group
Taft Stettinius & Hollister LLP
---
Dominic focuses his practice on mergers and acquisitions, and public and private equity and debt securities offerings. He represents entrepreneurs, emerging-growth, and seasoned companies (public and private), investors, venture capital, and private equity funds, and real estate sponsors in a wide variety of corporate finance transactions. Dominic is chair of Taft's Mergers and Acquisitions group.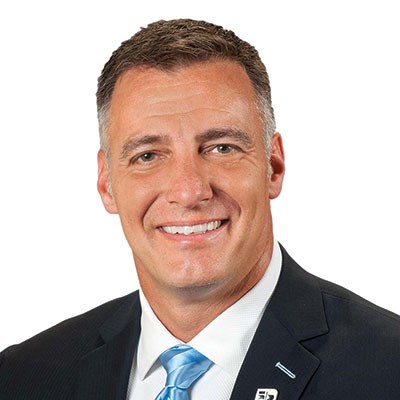 Joe DiRocco
Regional President
Fifth Third Bank
---
Joe is regional president of Fifth Third Bank (Northeast Ohio) where he is responsible for the growth and strategic alignment of the Commercial, Wealth & Asset Management and Consumer businesses.
He joined Fifth Third in 2017 and he has more than 25 years of financial services experience.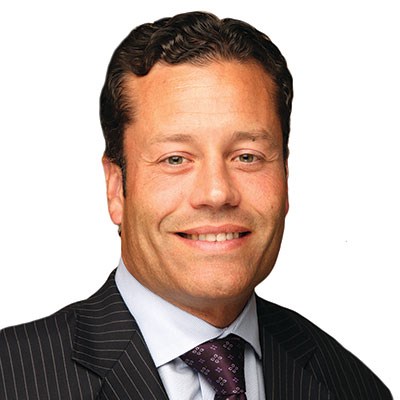 David Dunstan
Managing Director
Citizens Bank M&A Advisory
---
David co-founded Western Reserve Partners in 2004, which was acquired by Citizens in 2017, and has more than 25 years of experience advising middle market companies in mergers and acquisitions and capital raising across a wide range of industries. Prior to co-founding Western Reserve Partners, he was a Managing Director at KeyBanc Capital Markets and Manager of Consumer Investment Banking at McDonald Investments. David started his career at Ernst & Young, where he provided financial consulting and audit services to middle market companies.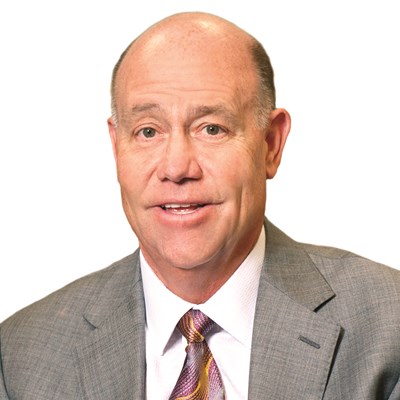 Umberto P. Fedeli
CEO
The Fedeli Group
---
Umberto is an active investor and entrepreneur. His firm, The Fedeli Group, is one of Ohio's largest privately held risk management and insurance firms, specializing in property and casualty, employee benefits consulting, workers' compensation, environmental risk management and surety. Umberto sits on numerous private company boards, is a managing member of Strategic Value Bank Partners LP, and has previously held positions on the boards of many other public and private entities. He is a member of the board of directors of the Cleveland Clinic Foundation and serves as chairman of the Government and Community Relations Board.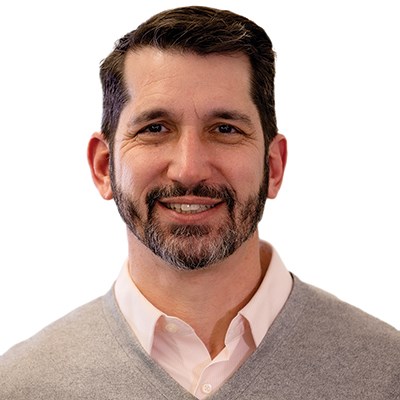 Todd Federman
Managing Director
North Coast Ventures
---
Todd is the Managing Director of North Coast Ventures. North Coast has over 300 individual investors that pool their capital to invest in high-potential, B2B, SaaS startups. North Coast includes six funds and has closed $65M+ of capital in 60 early-stage companies since 2007. Prior to joining North Coast, Todd served as a technology strategy consultant for DiamondCluster and AOL, and launched a consumer packaged goods company, One With Nature. Todd holds a bachelor's degree in Finance from Kent State University and an MBA from the Fuqua School of Business at Duke University.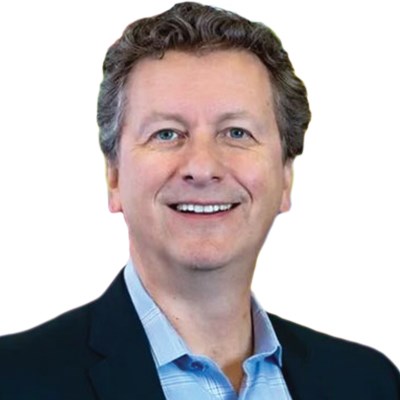 Jerry Frantz
President
JumpStart Ventures
---
Jerry provides vision, strategic planning and executional delivery to support activities and outcomes helping JumpStart Ventures deliver economic impact and financial returns. JumpStart Ventures currently has more than $140 million under management and anticipates expanding its tech investing activities via the formation of new tech investment funds and through the expansion of investing "platform"' services. Jerry joined JumpStart in 2004 as a member of the original team of Entrepreneurs-in-Residence.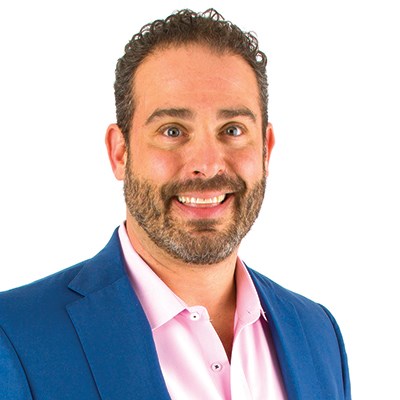 Aaron Grossman
President & CEO
TalentLaunch
---
A 20+ year industry veteran, Aaron Grossman is widely considered a true visionary and innovator within the staffing and recruitment sector. Having grown up in an entrepreneurial family, Aaron decided to leave a successful position with one of the largest staffing agencies in the world to start his own employment agency in 2001. Alliance Solutions Group, headquartered in his hometown of Cleveland, Ohio, is a full-service staffing and recruitment firm, with a variety of specialties that focus on specific industries and job disciplines. Today, Aaron is the CEO of the TalentLaunch Network, a network of independently operated staffing and recruitment companies that share technology, accounting & finance, talent operations, legal, and marketing support.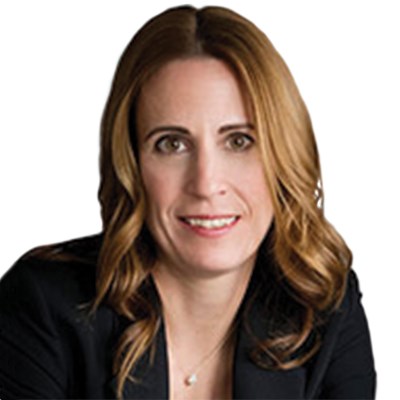 Beth Haas
Partner
Cyprium Investment Partners
---
Beth is responsible for sourcing, evaluating and structuring investments on behalf of Cyprium, as well as on-going portfolio company management. She has diversified experience within the food and beverage, packaging, distribution, industrial and building products industries and has worked on several of the firm's Canadian investments. Beth also serves as a member of Cyprium's Investment Committee.
Prior to joining the firm in 2000, she served in various investment banking roles at KeyBanc Capital Markets and Carleton, McCreary, Holmes & Co.
Beth graduated cum laude from Dartmouth College with a BA in government and received her MBA from The Wharton School of the University of Pennsylvania.
Additionally, Beth serves on the board of the Cleveland chapter of the Association for Corporate Growth, where she is a member of Executive Committee and focuses on the organization's DEI, Women in Transactions and Young ACG initiatives. She is also a member of the board of Magnificat High School, an all-girls high school and her alma mater, where she co-chairs the Strategic Planning committee. When she's not traveling or watching her three kids play sports, you can usually find Beth running trails throughout northeastern Ohio.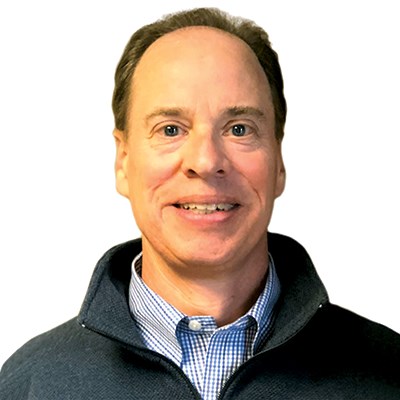 Jonathan Hatch
President
Little Mountain Industries, Inc.
---
As a founding partner of Little Mountain Industries, Jonathan Hatch has led several investments in the specialty chemicals and plastic packaging industries. He specializes in structuring transactions and provides financial management to Little Mountain's portfolio companies. Prior to forming Little Mountain Industries, Mr. Hatch was the Chief Financial Officer for the M.E. Osborne Companies, a real estate development company with other investments in construction related manufacturing and distribution companies. Mr. Hatch obtained his MBA from the Darden School at the University of Virginia in 1994 and a BA from the University of Pennsylvania in 1989.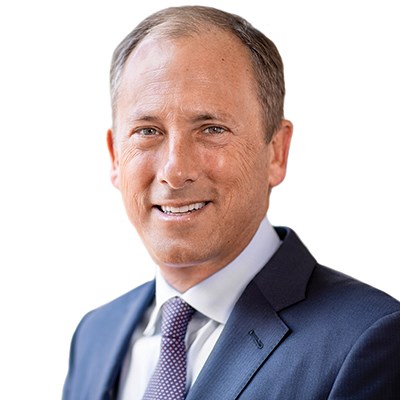 J. David Heller
President, CEO & Co-Founder
The NRP Group LLC
---
J. David Heller is the President, CEO and Co-Founder of The NRP Group. Over the past 27 years, Mr. Heller has helped to create one of the largest multifamily development companies in the U.S., from the ground up. Since its founding in 1994, The NRP Group has delivered more than 45,000 apartment homes and currently manages 25,000 residential units across the nation.
Ansir Junaid
Founder, Chairman & CEO
SupplySide Group
---
A. Junaid is Founder, CEO, and Chairman of the SupplySide Group, a privately-held group of companies representing a diverse array of industries linked through common priorities in full-service supply chain solutions and sustainability. The breadth and success of the SupplySide Group are illustrative of Junaid's combined expertise in global manufacturing, supply chain, real estate, and mergers & acquisitions (M&A) deal flow in both domestic and international markets.
Junaid is a sought-after expert transforming fragmented markets into sustainable growth engines through innovative techniques and technology infusion. Much of his work has focused on redefining traditional supply chains to enable new relationships between large retailers and domestic and international suppliers (Asia, Dubai & Africa). Junaid is a go-to expert collaborating with private equity to transform fragmented businesses into blended acquisition targets with national presence and optimized value.
Junaid has fueled the growth of SupplySide Group into a global business that serves hundreds of customers and companies including, decades-long relationships with Fortune 500 notables such as Amazon, Target, UPS, Home Depot, and Lowe's. SupplySide Group's impact is especially remarkable within logistics management and packaging services.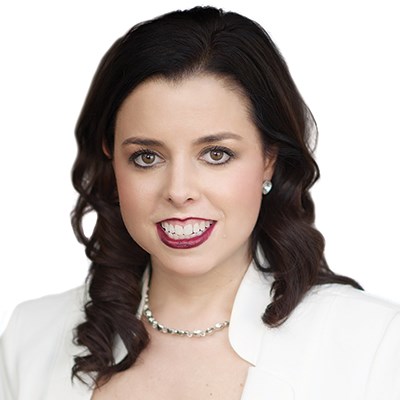 Jayne Juvan
Chair of M&A, Securities & Capital Markets
Tucker Ellis LLP
---
Jayne serves as chair of the M&A, Securities, and Capital Markets practice groups at Tucker Ellis. She is a trusted adviser to investors, boards, and management teams on corporate transactions, regulatory compliance, and governance processes. She counsels public and high-growth private companies, private equity firms and venture capital firms at all stages of their life cycles and has been a key adviser on domestic and cross border deals.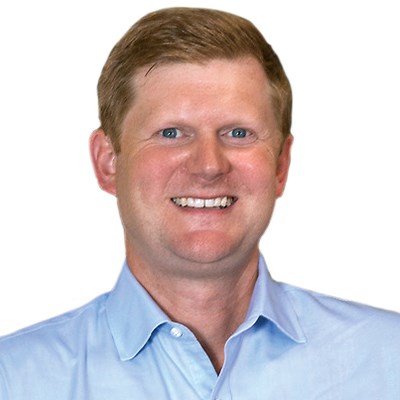 Sean Kelley
Managing Director
Gridiron Capital, LLC
---
Sean focuses on developing new business partnerships, marketing, communicating with business owners, and managing investment sourcing and exit planning. Prior to joining Gridiron , Sean served as vice president at BB&T Capital Markets, executing mergers and acquisitions advisory for middle-market businesses. Earlier in his career, Sean worked at Credit Suisse and Deutsche Bank.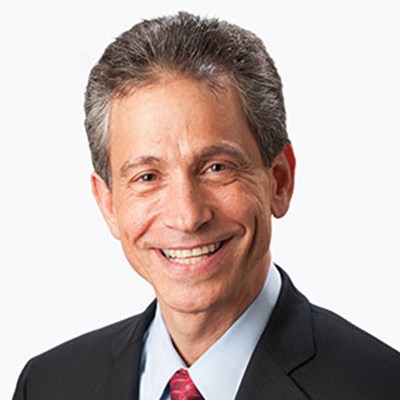 Stewart Kohl
Co-CEO
The Riverside Company
---
Together with Béla Szigethy, Stewart Kohl oversees all aspects of Riverside's activities. He has more than 30 years of private equity investing experience. Prior to Riverside, he was a Vice President at Citicorp Venture Capital, the private equity arm of Citibank. In addition to his work with Riverside, he serves on the following boards of trustees: Oberlin College (Honorary), the Museum of Contemporary Art Cleveland and the Cleveland Clinic. Mr. Kohl holds a BA from Oberlin College.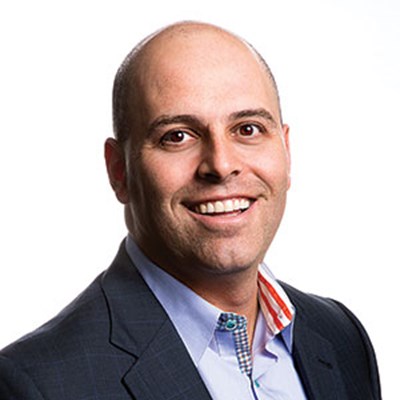 Lee M. Koury
Managing Partner
Smart Business Network Inc.
---
Lee is managing partner of Smart Business Network Inc., a national events, media and marketing company founded in 1989, primarily responsible for expanding the company's Aspire deal-making conference throughout the U.S. He plays a key role in establishing corporate policies and developing long-term strategy and growth plans. Previously, he founded and chaired the Growth Group at national law firm Arter & Hadden LLP (now Tucker, Ellis & West), which focused on working with middle-market and high-growth technology companies.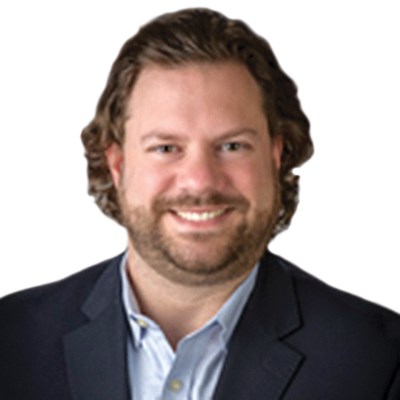 George Latcheran
Senior Vice President
Huntington National Bank
---
George D. Latcheran is Senior Vice President, Business Banking Market Manager at Huntington National Bank and has been employed with the Bank since October 2018. Latcheran is responsible for assisting in the strategy and management of the local/regional Bank, developing and implementing marketing plan/selling strategies for the Business Banking Group in the Northeast Ohio market, the market's balance sheet growth objectives and operating income objectives, and providing feedback on Business Banking products and services while assisting in the development of these same products. Latcheran also provide oversight in local market approvals, credit overrides, and pricing adjustments while developing strong relationships with essential partners.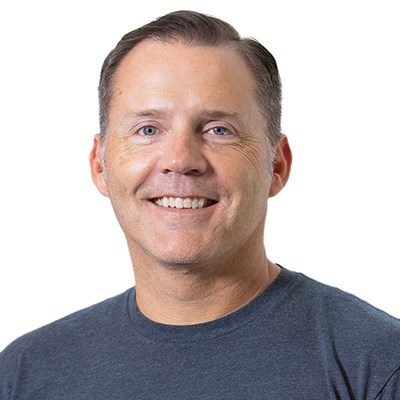 Brett Lindsey
President & CEO
Everstream
---
Brett is president and CEO of Everstream Solutions LLC, a super-regional network service provider. He has extensive experience in telecom, operations management and business development. In 2018, he facilitated the sale of Everstream to AMP Capital, a global investment manager. Previously, he tripled the company's size through two acquisitions and oversaw a $100 million expansion of its legacy network.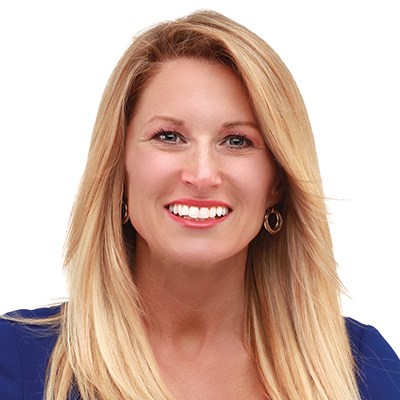 Teresa Lindsey
President & COO
Channel Products
---
Teresa is the President and COO of Channel Products, a privately held, Cleveland-based manufacturer with operations in the U.S., Europe, and China. Ms. Hack also serves on the Visiting Committee of Cleveland State University's Monte Ahuja College of Business and she chairs their Community Engagement Sub-Committee.
Her recent honors include recognition of Channel Products as a "2017 Smart Culture" award recipient, a "2017 Distinguished Employer of the Year," award from the Ohio Cooperative Education Association, "2018 E&Y Entrepreneur of the Year" finalist, "2018 Crain's Cleveland Women of Note in Manufacturing", and recognition as a Smart Business Magazine "2018 Progressive Entrepreneur" honoree. She is a frequent speaker on issues of leadership, building a strong culture, and personal development.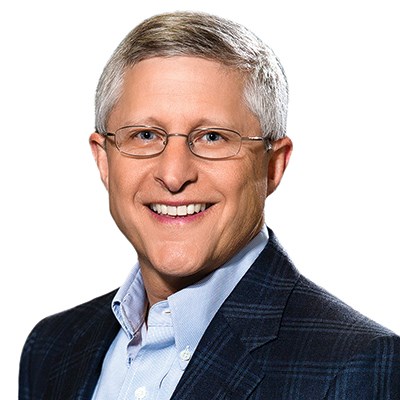 Tom Littman
President & Managing Partner
Kirtland Capital Partners
---
Tom joined Kirtland Capital Partners in 1995. Kirtland is a relationship-oriented private equity firm that has been successfully investing in lower middle market companies for 40 years. Kirtland is focused on making majority and minority investments in established, profitable and growing lower middle market companies. Tom is involved in all aspects of Kirtland's business, including fund raising, deal sourcing, acquiring and divesting portfolio companies and portfolio management. Prior to joining Kirtland, Tom was a corporate attorney with Jones Day.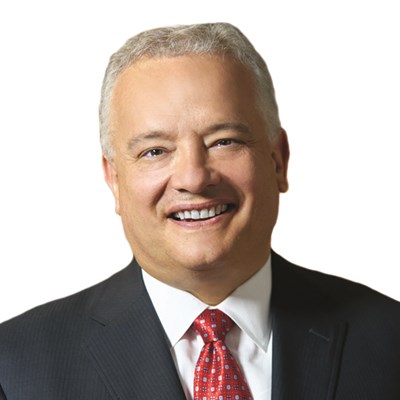 Anthony Manna
Chairman
Signet Enterprises
---
Anthony (Tony) is the Founder and Chairman of Signet LLC, a global investment firm. Tony has created collaborative partnerships for Signet, which now owns over 25 companies (10 of which have been startups) in the manufacturing, technology and service arenas; and has also developed over $5 billion in real estate projects (mainly in healthcare and institutional student housing).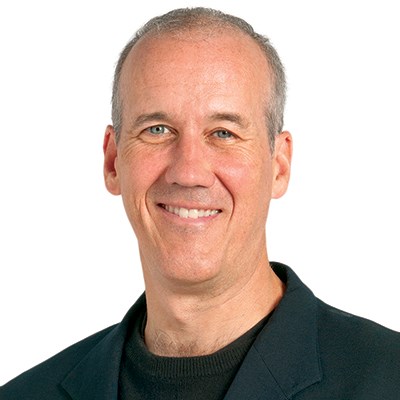 Stephen McHale
Managing Partner
23Bell Ventures
---
Stephen has a 35-year career in founding, investing in and building information technology companies. He is recognized for his leadership in data mining, analytics and business intelligence. Stephen was Founder, lead investor and served as Chairman and Chief Executive Officer of Explorys. Formed in partnership with Cleveland Clinic, Explorys addresses the national imperative to leverage electronic medical records for the improvement of Healthcare. Explorys was acquired by IBM in April 2015. Prior to Explorys he was founder, Chairman and CEO of Everstream, which was sold to Concurrent in 2005. In 1983, Stephen founded McHale and Associates, Inc., a USConnect regional office. Stephen is the Managing Director of 23Bell, an Invention Capital firm and an Advisory Board Member to Genesis Inventions. Stephen serves on the board of the nonprofit Center for Families and Children and serves on the investment screening committee for the North Coast Angel Fund and is a member of The Global Center for Health Innovation Industry Advisory Board. He is also an active member of the Entrepreneurs Organization and Chairman of RxRevu Inc. Most recent board positions include Unify Project, Jumpstart, Cleveland Museum of Natural History, Cleveland Orchestra and Cleveland Clinic Board of Trustees.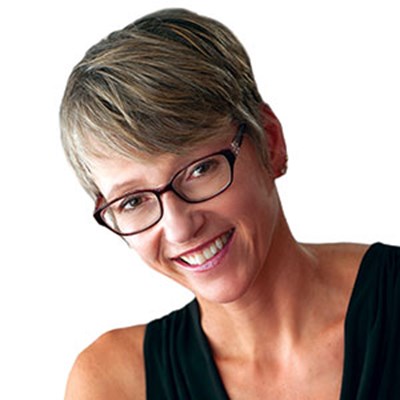 Cheryl McMillan
Chair
Vistage
---
Cheryl has a passion for raising awareness in leaders about how their choices and unconscious actions impact their results. She leads four C-suite peer advisory boards, comprised of CEO's or senior executives from noncompeting companies in Northeast Ohio.  Through a combination of individual coaching, unbiased feedback from peers and insights from world-class speakers, Vistage helps its members become better leaders leading more balanced lives.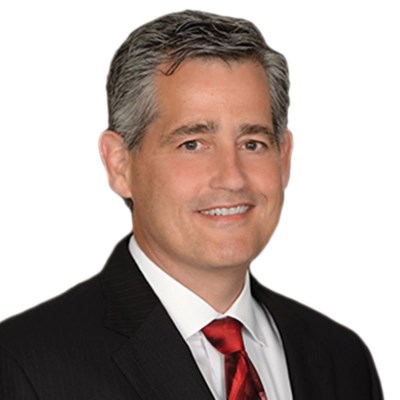 Al Melchiorre
President
MelCap Partners, LLC
---
Al Melchiorre is President and founder of MelCap Partners, a middle market investment banking firm that he founded over 22 years ago, Over the past few years, MelCap has been recognized as boutique investment banking firm of the year multiple times by The M&A Advisor. MelCap's clients are predominately privately-held, family owned businesses going through a once in a life-time transaction.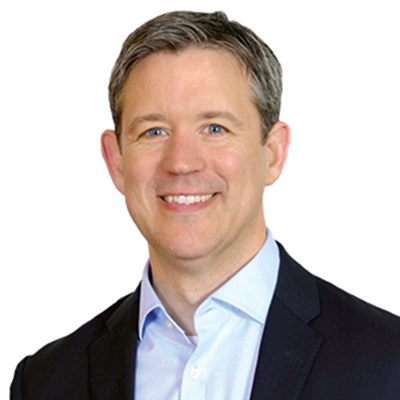 Michael Moran
Managing Partner
Walnut Ridge
---
Mike leads the family office for the founders and owners of GOJO - a global leader in skin health and hygiene solutions and the inventor of PURELL®. Mike serves on the board of GOJO and manages the broader investment activities of the family's portfolio, which includes various other operating companies. Previously, Mike worked in private equity (Linsalata Capital) and investment banking (KeyBanc Capital Markets). He holds a BA from Miami University and an MBA from Kellogg.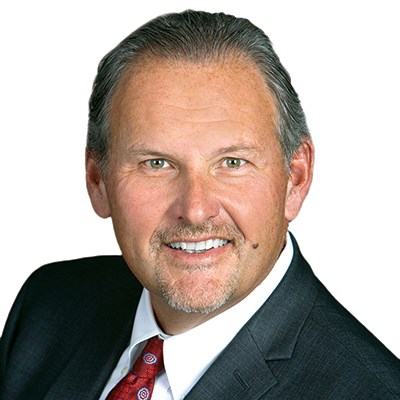 William Murphy
Managing Director
UBS
---
Bill Murphy has built a practice of highly accomplished advisors and investment specialists whose knowledge, integrity and accountability is focused on providing an elite client experience. Bill has been a Forbes Best-in-State Advisor for 2018 and 2019. With direct access to the resources and strategic solutions of UBS Private Wealth Management, Bill delivers investment guidance and financial education to multigenerational families, entrepreneurs, C-suite executives and select organizations.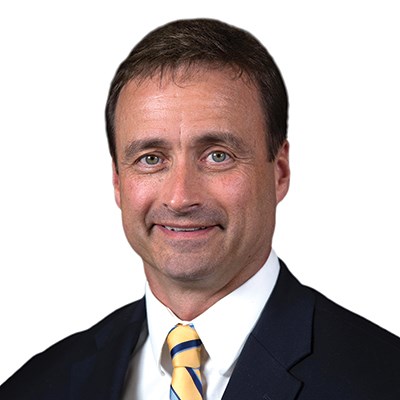 Kevin Nelson
Market Executive
Northwest Bank
---
Kevin has a long-standing and successful career in banking, currently serving as Northwest Bank's Ohio Region president. He leverages his knowledge and expertise to direct all of Northwest's business development efforts in Ohio to meet the commercial, small business and personal finance needs of the bank's customers.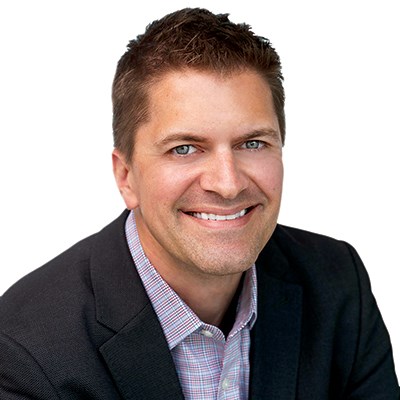 Bill Nottingham
Managing Partner
Nottingham Unlimited Ventures
---
Bill Managing Partner at Nottingham Unlimited Ventures, a family office portfolio with ownership interests in 30 innovation ventures.
Tom Partridge
Market President
Fifth Third Bank
---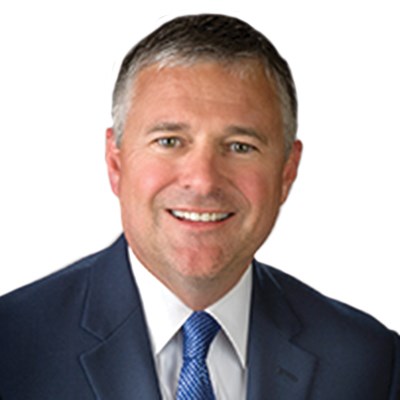 Tim Phillips
President
First Federal Lakewood
---
Tim is the president and CEO of First Federal Lakewood, the largest independent depositor-owned community bank headquartered in Ohio. Tim holds responsibility for the sales and operations, as well as enhancing the bank's commitment to the customers and communities it serves.
Tim is a seasoned financial services industry veteran who offers a unique combination of banking expertise and commitment to the mutual form of banking. As a Northeast Ohio native, he is dedicated to helping our communities and businesses thrive.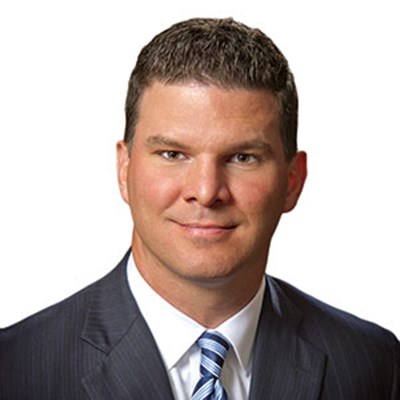 Jon Pinney
Managing Partner
Kohrman Jackson & Krantz LLP (KJK)
---
As KJK's Managing Partner, Jon leads the firm's experienced team of attorneys and staff in serving a wide array of clients including privately held businesses, entrepreneurs, non-profit organizations and high net-worth families. He also has comprehensive experience in real estate development, construction and property management. Jon authored the winning bid to ultimately host the 2016 Republican National Convention and served on the Host Committee.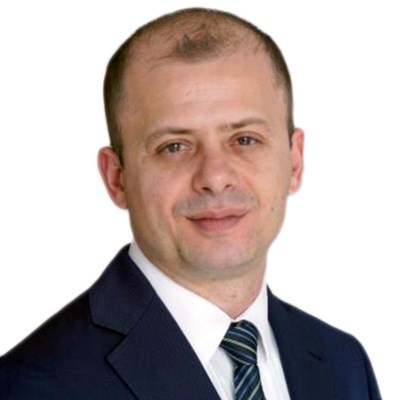 Ilir Pipa
Partner
Ulmer & Berne LLP
---
Ulmer Partner Ilir Pipa focuses his practice on securities, mergers and acquisitions, and general corporate transactions. He has broad M&A experience representing buyers and sellers of companies operating in a spectrum of industries, including representing private equity funds and search funds in connection with their acquisition transactions.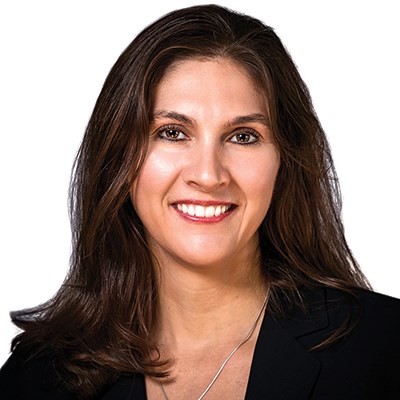 Rosemary Rehner
Director
Barnes Wendling CPAs, Inc.
---
Rosemary Rehner, CPA, CEPA is a director in the accounting and assurance services department at Barnes Wendling CPAs. Rosie has over 20 years of experience auditing private and public multinational company clients in the areas of logistics, manufacturing, distribution, professional services, and construction as well as a system and organization controls reports and audits of employee benefit plans.
Prior to joining Barnes Wendling CPAs, Rosie served as a senior manager in Ernst & Young LLP's Assurance and Advisory Business Services Group. Rosie has a strong understanding of financial reporting requirements under U.S. GAAP, DOL requirements, and IFRS. She has experience in assisting clients with internal control reviews, which are critical to sound financial reporting. Her background and experience with both large and small organizations make her a great resource for best practices in financial reporting.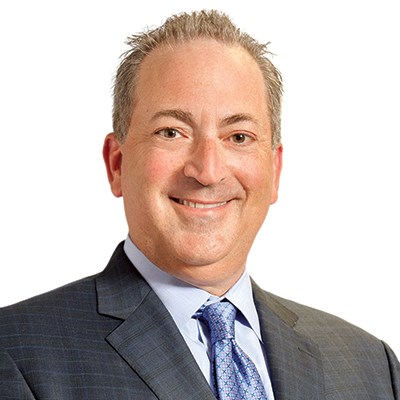 Steve Ross
President
Squire Ridge Company
---
Steven is President of Squire Ridge Company, a private equity firm with committed capital that acquires lower middle market companies for long-term ownership.  Mr. Ross serves as a board member on a number of privately held businesses including Louver Shop, EnviroScience,  Allegheny Performance Plastics, and Proformex, Inc.   Steve is Co-Chair of the Advisory Council for the Alliance of Merger and Acquisition Advisors Northeast Ohio chapter and is a member of the Cleveland Chapter of the Association for Corporate Growth (ACG).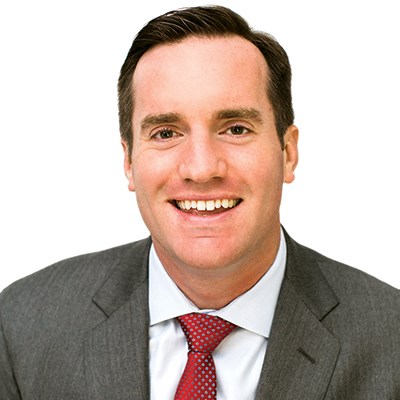 Andrew Rutherford
SVP, Middle Market Banking
Truist Bank
---
Andrew is a Middle Market Relationship Manger where he is responsible for both new client generation and leadership of client relationship teams targeting middle market companies in Northern Ohio. He utilizes the Bank's full product capabilities, specialty industry expertise and One Team approach to deliver customized financial and advisory solutions. Prior to joining SunTrust now Truist in 2017, Andrew spent 10 years at PNC in Cleveland within the Dealer Finance and Corporate Banking Groups.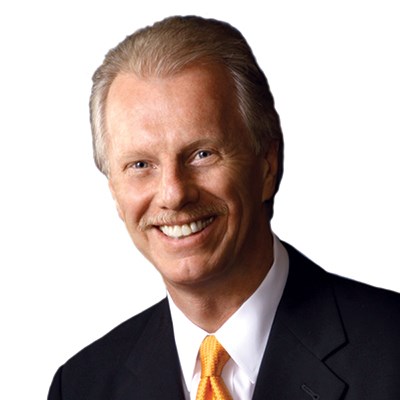 Lou Schneeberger
Chairman
Proformex
---
Lou has extensive experience in logistics, software, distribution, service, and manufacturing industries, private equity, venture capital, public and private companies as a CEO, CFO and board member. A key focus for Lou has been in sales and acquisitions of businesses. This includes over 30 sales and over 100 acquisitions.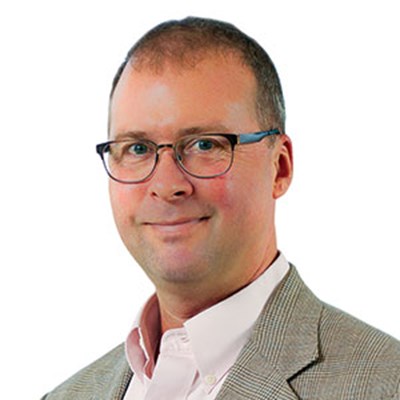 Jeff Schwab
Sr. VP - Private Equity Services
Oswald Companies
---
Jeff coordinates the analysis of a target company's exposure to risk in the areas of commercial insurance, employee benefits, retirement plans and life insurance strategies. The group delivers a comprehensive review and understanding of the entire risk profile of the target company; including the insured and uninsured exposures faced by an entity. The group also projects pro-forma costs for the target to allow for reliable financial modeling post close.
Matt Buder Shapiro
CMO
Vytalize Health
---
Matt is the Chief Marketing Officer of Vytalize Health, a new kind of Medicare Accountable Care Organization powering primary care practices with bold financial incentives and smart technology. Vytalize helps over 600 providers and manages more than $1 billion in medical spending. Matt previously was the Founder and CMO of MedPilot, which Vytalize Health acquired after helping navigate over 1 million patients through their healthcare experience.
Matt is also the co-chair of OhioX's public policy committee, a political strategist and advisor for One Medical and Epocrates Founder Dr. Tom Lee, and an active angel investor.
He also sits on the advisory board for Blue Star Families, the nation's largest chapter-based military family organization, and the Catamount Innovation Fund. Prior to MedPilot, Matt led the New York media team at Bully Pulpit Interactive, a political strategy firm created by the digital marketers of Barack Obama's 2008 and 2012 campaigns.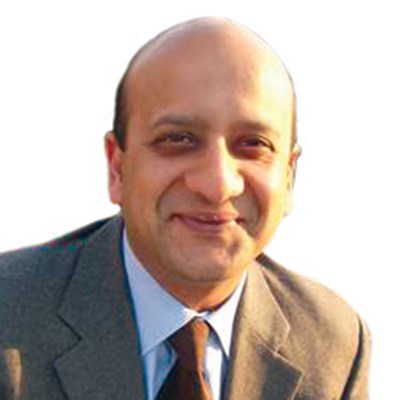 Sanjay Singh
Chairman & CEO
Mace Security International
---
Sanjay is Chairman and CEO of Mace Security International, headquartered in Cleveland, OH (OTCQX: MACE). Mace Security International is the innovative manufacturer of personal safety non-lethal products including Mace pepper spray and is committed to keeping our communities safe. Mr. Singh directs and leads the company's long-term vision and strategy, corporate governance and allocation of resources. Mr. Singh has held various executive leadership roles in Fortune 1000, privately held and private equity backed portfolio companies across various industries, including consumer products, services and manufacturing. Mr. Singh is deeply committed to the economic growth of NEO and serves on the Boards of Directors of MAGNET and Entrepreneur's EDGE.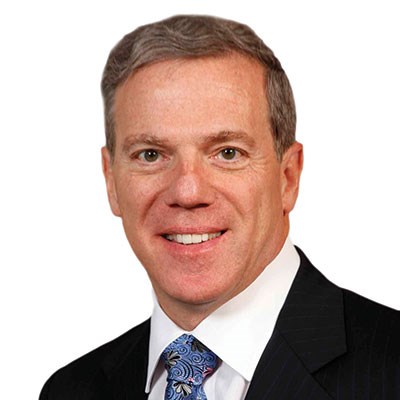 Greg Skoda
Senior Partner
Marcum LLP
---
Greg is a Senior Partner of Marcum LLP. He helps clients achieve their business growth objectives by participating in the development of their strategic plans and providing creative business and personal tax planning. Greg also assists clients with mergers, acquisitions and dispositions, succession and estate planning and wealth accumulation strategies.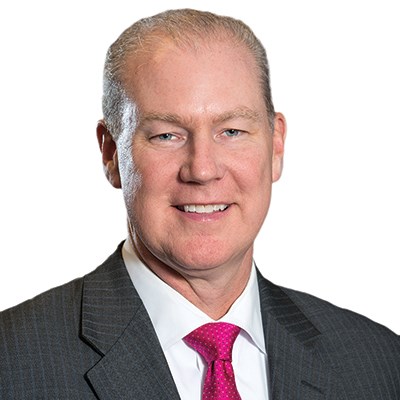 Daniel Walsh
CEO
Citymark Capital
---
Daniel Walsh is the founder and CEO of Citymark Capital. Citymark Capital is a private equity fund management company investing in apartments in the top 50 US markets. Prior to Citymark Capital, Walsh was a senior executive with Huntington Bank and KeyBank over his 20-year banking career.
Walsh is a trustee for the Cleveland Foundation as well as Rock and Roll Hall of Fame, Cleveland Museum of Art, Cleveland Orchestra, Destination Cleveland and several other boards.
He received his B.S. and MBA from the Case Western Reserve University and his JD from Chicago-Kent College of Law.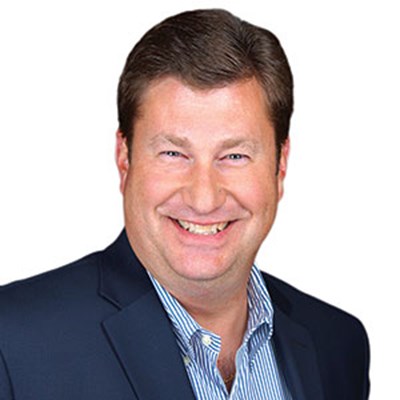 Kevin R. Weidinger
President & CEO
Great Lakes Fasteners, Inc.
---
Kevin has been forming, acquiring, and operating high-growth companies for more than twenty-five years. In 2010, Weidinger acquired Great Lakes Fasteners (GLF) and has led GLF through double-digit organic growth and has piloted four additional acquisitions to expand the groups reach. Kevin's achievements have not gone unnoticed as his team and portfolio of companies have been recognized on the Inc. 5000® list of fastest growing, privately held companies nationally three times and he was inducted into the EY® Entrepreneurs Hall of Fame in 2015.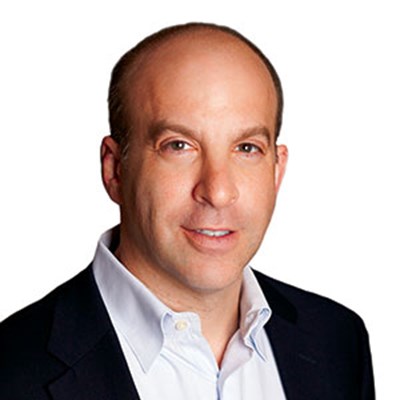 Chip Weinberg
Managing Partner
Weinberg Capital Group
---
Mr. Weinberg is the current Managing Partner of Weinberg Capital Group. Prior to joining Weinberg Capital, Mr. Weinberg served as Managing Director of Global Acquisitions and Business Development for Hawk Corporation (AMEX: HWK), a manufacturer of specialized components used in the aerospace, industrial and specialty consumer markets. Additionally, Mr. Weinberg was an Assistant Attorney General for the state of Ohio under the term of Attorney General Lee Fisher.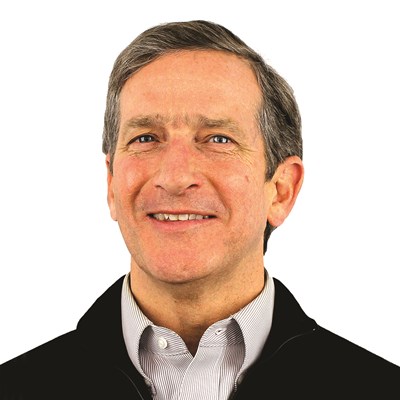 Ed Weinfurtner
Managing Partner
Blue Olive Partners LLC
---
Ed is an entrepreneur and founder of Blue Olive Partners, LLC, a business investment and operating partnership. He has been an owner, investor, and operator of multiple privately held businesses in a variety of industries over the past 40 years. Ed is Executive Chairman and Co-Owner of Great Day Improvements, the parent company of the Patio Enclosures, Stanek Windows, Universal Windows Direct, and Champion Windows & Home Exteriors brands. Great Day employs over 2,350 people in 126 locations serving 77 metropolitan markets throughout the U.S. Since 2017 the company has grown 10X in size and is now ranked as one of the Top 5 largest DTC residential remodeling companies in the US.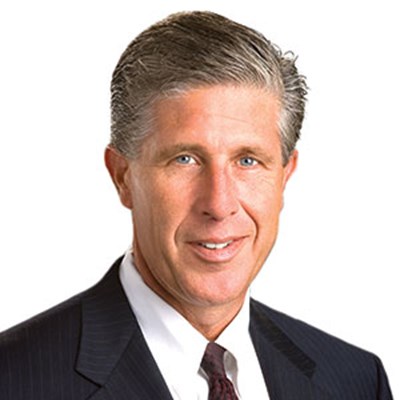 Tom Wischmeyer
Partner
RSM US LLP
---
Tom is a partner, audit services, at RSM US LLP. He is a leader of the manufacturing, wholesale and distribution group in Ohio and of the Cleveland private equity practice. He has more than 30 years of experience as an accountant and business advisor, advising clients in industries such as manufacturing and retail/distribution and consults with them on a variety of topics, including financial reporting, strategic planning and estate planning.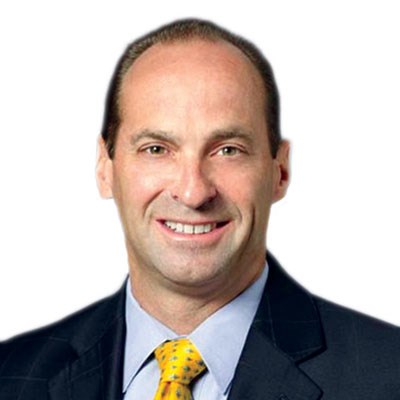 Alan M. Zang
Regional President
U.S. Bank
---
With over 35 years in banking, Alan has worked in and managed units in commercial banking, asset-based lending, leasing, international and consumer finance in Northeast Ohio and in other geographies. He has extensive experience in a variety of industries helping companies with innovative solutions to their financing needs. Alan has planned and managed dramatic expansion of new business that broadened geographic reach and increased deliverable product sets.