Luncheon: Post-COVID Building Blocks—A Real Estate M&A Roundtable
Presented By: Smart Business Dealmakers
What impact did the global pandemic have on the real estate market, and how can you prepare for industry changes. A roundtable of experts offers their insight to the state of the industry.
Moderator: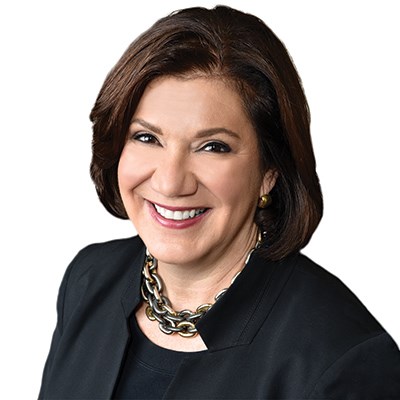 Linda Gorens-Levey
Partner
General Capital Group
As a Partner at a leading real estate development firm, Linda has honed her skills in finance, credit, problem solving, networking, and collaboration to negotiate complex transactions. In her previous role as a Managing Director for a $14B global hedge fund, she contributed to asset growth, investment performance, and global expansion. Having benefited from the support and encouragement of mentors and advocates throughout her career, Linda pays it forward as a champion for women, young professionals, and a deep commitment to numerous civic and philanthropic organizations.