Committee
Chairman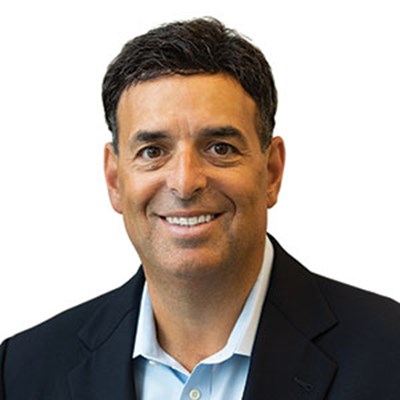 Fred Koury
President & CEO
Smart Business Network
---
Fred co-founded Smart Business Network in 1989 with a single publication in Cleveland, Ohio. In the years since, he has built the company into a leading multimedia and content marketing business providing print and digital marketing services to a national client base.
---
Host Committee
Dean Amhaus
President & CEO
The Water Council
---
Dave Anderson
Senior Vice President | Managing Director, Head of Southeast WI Commercial Banking
BMO Harris Bank NA
---
A native of Wisconsin Dells, WI, Dave is a Senior Vice President of BMO Harris Bank. He currently is Head of the Middle Market and Large Corporate Banking teams as Managing Director of Southeast WI. These seasoned teams work closely with BMO's client base to provide solutions utilizing global resources that are delivered through local bankers. Dave has 30 years of banking experience, 26 of which has been with Marshall & Ilsley Bank/BMO. Dave joined M&I Bank in 1994 as a Commercial Banking Officer. His experience includes leading several banking teams in Southeast WI and assisting in the strategic direction for the Commercial Banking footprint for M&I Corporation. Dave has also been actively involved in leading Career Development programs and various bank training initiatives across the footprints of both legacy M&I and BMO Harris Commercial Banking. Prior to M&I and BMO, David worked for WHEDA in Capital Markets and Bank One, Madison.
Craig Atwood
Founder & CEO
JangoBio
---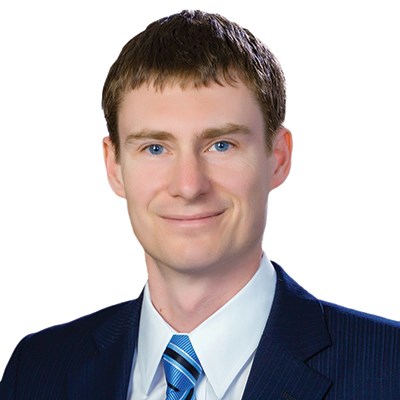 David Bartelme
Managing Director
Borgman Capital LLC
---
David is a Managing Director of Borgman Capital LLC, where he is responsible for deal origination, structuring, and portfolio company governance. Mr. Bartelme previously worked in Shell Oil Company's corporate M&A practice where he focused on strategy, valuation, deal structuring, and coordination for deals both domestic and international. Mr. Bartelme started his career as a chemical engineer in the chemicals and energy industries where he spent more than a decade leading engineering, operations, and maintenance departments. Mr. Bartelme holds degrees in chemical engineering from the University of Washington and an MBA from the University of Alberta.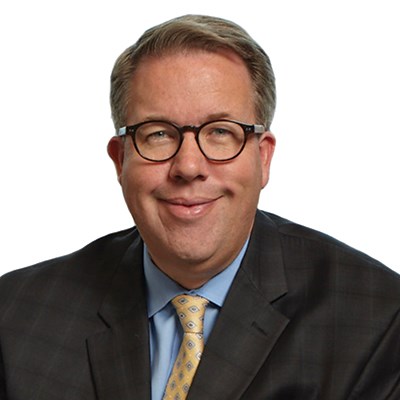 David Bauer
Chief Investment Officer
Lubar & Co.
---
Dave is a partner and Chief Investment Officer with Lubar & Co., a Milwaukee based single family office, since 2005. He is involved in the private equity activities of the firm and is on the board or working closely with the portfolio of companies including American Pasteurization, Chem Design, Shared Imaging, Lake Express, Erdman, Drilltec, Rockland Industrial Products, Wrightwood Financial, Ixonia Bank, Zero Zone as well as the firms real-estate investment holdings. He also serves on the board of Star Gas (Ticker:SGU). Prior to this, he was the Chief Financial Officer for Facilitator Capital Fund, a Wisconsin-based Small Business Investment Company. He started his career with Arthur Andersen where he led the Wisconsin transaction advisory services practice. Mr. Bauer received a Master of Business Administration degree from Marquette University in 2005 and a Bachelor of Science degree in Accounting in 1991. He is a Certified Public Accountant and a member of the Wisconsin Institute of CPA's and the American Institute of CPA's. In addition, Mr. Bauer is actively involved with several local charitable organizations including the Milwaukee Art Museum, the Sisters of the Divine Savior, and is an adjunct professor of corporate finance at Marquette University in their Executive MBA program. He has two children and resides in Waukesha, WI with his wife, Heidi.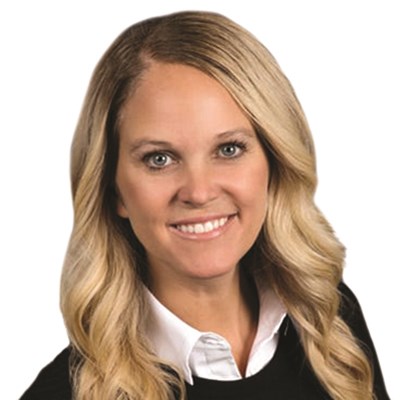 Katie Blom
Partner
Epiphany Law
---
Katie Blom understands she is in a unique position to use legal skills to help clients solve business problems. This philosophy guides her in all areas of representation. She rarely tells her clients "no," preferring instead to work with them to determine how they can accomplish goals within the confines of the law, helping clients identify practical and effective solutions.
A large portion of Katie's practice is focused in the area of Mergers and Acquisitions ("M&A"), where she represents both buyers and sellers who are considering or engaging in the process of transitioning their company. She advises clients with respect to Letters of Intent, CDAs/NDAs, due diligence, definitive purchase agreements (stock or asset transactions), purchase price allocations, warranties and representations, indemnification (baskets, caps, etc.) and other challenging topics. Her significant experience and calm demeanor allow her to navigate even the most difficult transaction, at all times in pursuit of her client's end goals.
Beyond M&A, Katie serves as a trusted adviser to her clients providing sophisticated yet understandable advice in all areas of business law, including contracts, financing, and commercial real estate. Finally, Katie also has a passion for working with charitable organizations. Once called the "Queen of Non-Profits" by a client, Katie is able to simplify the process of working with the Internal Revenue Service and the State, helping organizations obtain the desirable 501(c)(3) status.
Scott Bushkie
Managing Partner
Cornerstone Business Services, Inc.
---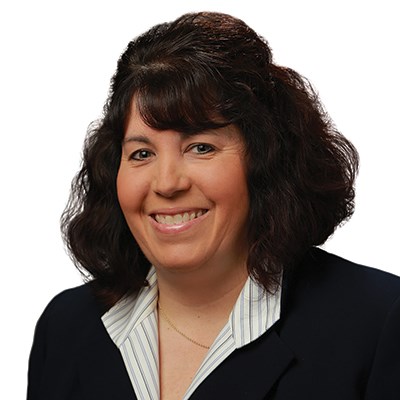 Margaret Capper
Senior Vice President of Commercial Banking
North Shore Bank
---
Serving as Senior Vice President of Commercial Banking, Margaret leads North Shore Bank's efforts to provide customized solutions for middle market all the way to small businesses in Eastern Wisconsin. With an emphasis on developing strong relationships, Capper works closely with owners and key managers of businesses to assist with their financial needs. Serving business clients for over 25 years, Capper brings valuable knowledge of day-to-day banking needs, cash flow strategies, and merger and acquisition funding. Along with her work at North Shore Bank, Capper is a strong community advocate for educating new business owners and facilitated seminar series with other community groups such as WWBIC and the Latino Chamber of Commerce. She also has a strong background in nonprofit and sits on various boards supporting the community.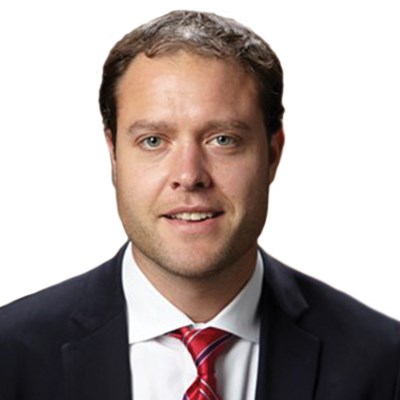 Dan Counsell
President and CEO
White Family Investments
---
Dan is President and CEO of White Family Investments, the family office investing arm for the White family, who are the founding family and owners of privately held Rite Hite Holding Corporation. Dan is responsible for all oversight and management of the family office including investment portfolio management, trust administration, family assets, and financial planning. Previously, Dan was worked as the Global Head of Corporate Development and M&A for Kohler Co, a $7.0 billion privately held, family managed diversified holding company.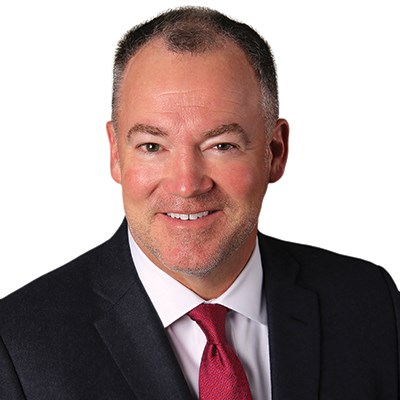 Nick Curran
President
Executive Search Partners
---
Nick is President of Executive Search Partners (ESP) and has been in the executive search industry for over 30 years. He has helped build countless executive leadership teams throughout the country with his candid, consultative approach and sound business acumen. Nick's boutique executive search firm, ESP focuses primarily in representing private equity and venture capital backed investments in multiple manufacturing and service-based industries. Nick is a proven and accomplished leader in the executive search industry consistently leading ESP as one of Wisconsin's most recognized and respected executive search firms. Nick is a graduate of the University of Wisconsin Eau Claire and a Certified Behavioral Analyst.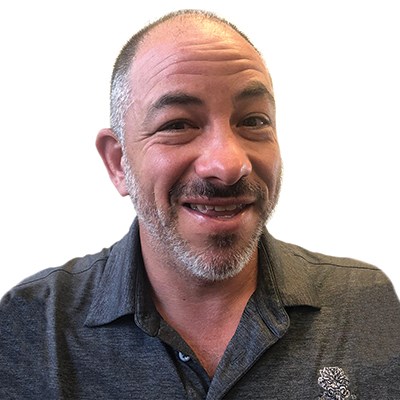 Daniel Einhorn
Partner
Capital Midwest Fund
---
Daniel is General Partner of Capital Midwest Fund. Dan is on the board of Blue Pillar, Valid8, NuCurrent, Pegex, Physoft, and Always In Touch. Dan founded the Wisconsin Investment Syndication Committee in 2016. He was President of the board of COA. In 2012, he was named Man of the Year for the Milwaukee Chapter of the Leukemia and Lymphoma Society. Prior to joining Capital Midwest, he served as Investor Relations Director at UICI, a publicly traded holding company with five subsidiaries in the health insurance industry based in Dallas, Texas. Dan earned an M.B.A. in finance from the Cox business school at SMU. Mr. Einhorn also earned a B.S. from the Hotel School at Cornell University.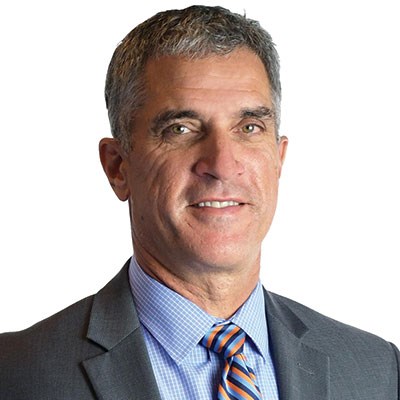 Jack Enea
Partner
Husch Blackwell
---
Jack represents closely held companies and their owners in all facets of business law.
Jack's clients include high-net-worth business owners who cross many industries and include family offices, physicians, physician practices, retailers, franchisees, financial institutions, suppliers, developers, distributors, foundries, toll companies, transportation companies, software firms and manufacturers. In his transactional practice, he has represented individual and institutional buyers and sellers, private equity companies, trusts, management teams, receivers and financial institutions.
He counsels on issues including startup, operations, implementation of growth strategies, wealth management and asset protection, finance and tax planning, real estate, personal planning, and succession by way of generational estate transfers, sales to strategic buyers, management teams and equity groups.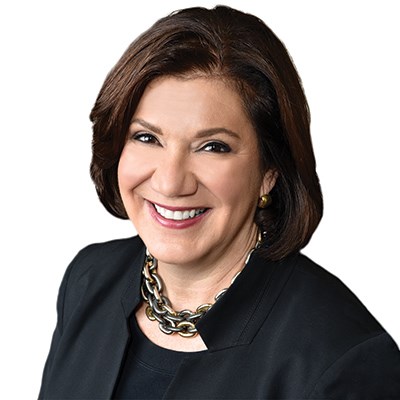 Linda Gorens-Levey
Partner
General Capital Group
---
As a Partner at a leading real estate development firm, Linda has honed her skills in finance, credit, problem solving, networking, and collaboration to negotiate complex transactions. In her previous role as a Managing Director for a $14B global hedge fund, she contributed to asset growth, investment performance, and global expansion. Having benefited from the support and encouragement of mentors and advocates throughout her career, Linda pays it forward as a champion for women, young professionals, and a deep commitment to numerous civic and philanthropic organizations.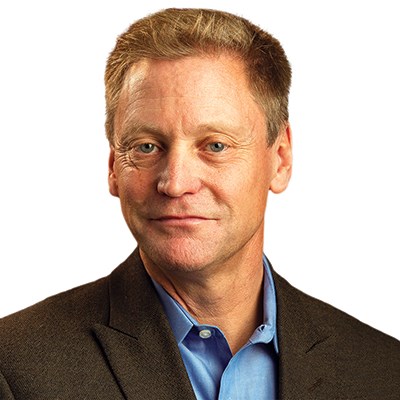 Mark Grosskopf
CEO
New Resources Consulting
---
Mr. Grosskopf is the CEO and owner of New Resources Companies, a technology and business consulting firm with more than 200 consultants. Since 2003, Mark has launched five successful companies and acquired three and divested four. By employing a strategy of innovation, diversification and investment, Mark's companies have grown to over 250 people over the past 10 years.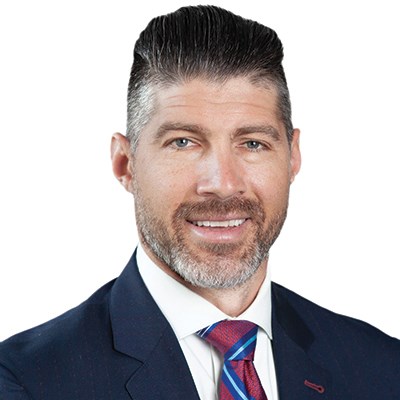 Nezih Hasanoglu Jr.
Executive Vice President of Business Development
M3 Insurance Solutions, Inc.
---
Nezih is the executive vice president of business development and a partner at M3 Insurance. He is responsible for the overall direction, strategy, long-term planning and performance of M3's business development, marketing, and mergers & acquisitions teams. Hasanoglu is a member of M3's Executive Operating Committee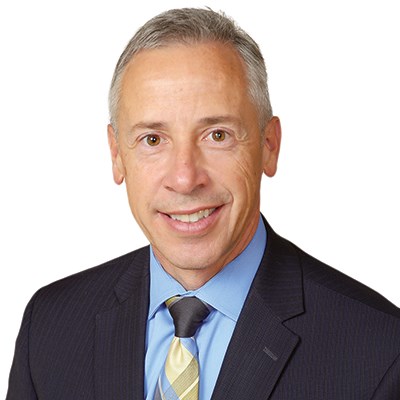 Gus Hernandez
Regional Manager Commercial Banking
Associated Bank NA
---
Gus joined Associated Bank in October 2019 and is the senior vice president & market leader, Corporate Banking. He is responsible for leading a Corporate Banking team in its business development and client relationship efforts for the southeastern Wisconsin market.  Hernandez brings more than 30 years of banking experience to Associated Bank. Most recently he held the position of Milwaukee regional president at Johnson Bank. Prior to that he spent nearly 15 years at BMO Harris Bank/M&I Bank, holding leadership positions in commercial banking in Wisconsin and Florida. Hernandez holds a Master of Business Administration degree from Marquette University and a Bachelor of Business Administration degree in finance and marketing from the University of Wisconsin – Milwaukee. He serves on the board for Ascend Talent Strategies, Milwaukee Metropolitan Association of Commerce and Waukesha County Business Alliance Economic Development Policy committee.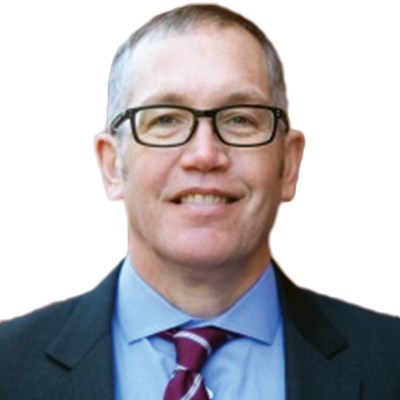 Phil Hoffmann
Managing Director
Aon
---
Phil is a 27 year veteran of Aon. He has served in many roles in Aon's Chicago and Milwaukee offices, including broker, relationship manager and office head. Currently Phil is a leader of Aon's Commercial Risk operations in Milwaukee. He has helped clients in multiple industries realize their Risk Management goals and has supported their growth efforts through hundreds of M&A transactions large, small, foreign and domestic.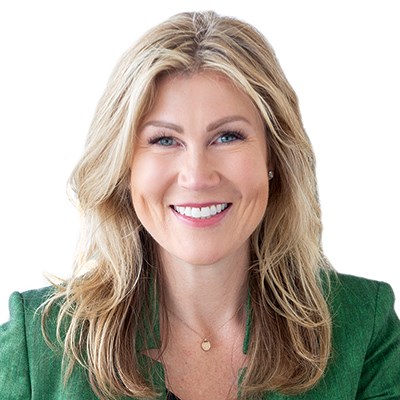 Tracy Johnson
President & CEO
CARW - Commercial Association of REALTORS Wisconsin
---
Tracy is President and CEO for CARW – the Commercial Association of REALTORS® Wisconsin, a trade association of 900 commercial real estate professionals representing 100 M SF of real estate for sale or lease. She oversees the statewide commercial data platform and leads advocacy efforts for the commercial real estate industry. She is a board member of Ascension Wisconsin and the Transportation Development Association.
Kerry Klecic
Vice President
Hays Companies
---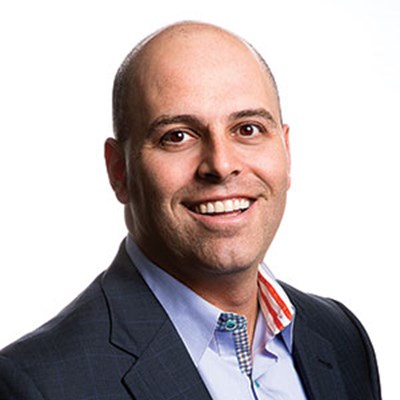 Lee M. Koury
Managing Partner
Smart Business Network Inc.
---
Lee is managing partner of Smart Business Network Inc., a national events, media and marketing company founded in 1989, primarily responsible for expanding the company's Aspire deal-making conference throughout the U.S. He plays a key role in establishing corporate policies and developing long-term strategy and growth plans. Previously, he founded and chaired the Growth Group at national law firm Arter & Hadden LLP (now Tucker, Ellis & West), which focused on working with middle-market and high-growth technology companies.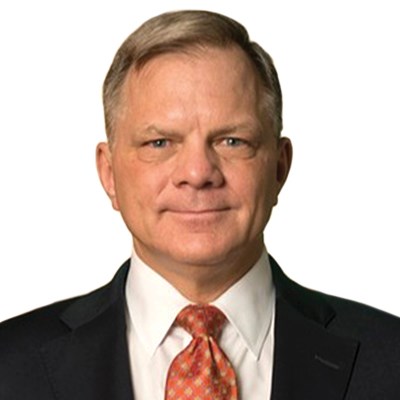 Timothy Nettesheim
CEO & Managing Director
N2 Advantage Law, Ltd.
---
Tim is the CEO of N2 Advantage Law, Ltd., a business law firm and Managing Director of N2 Advantage, Ltd., a capital markets advisory firm. Both firms are based in Milwaukee, Wisconsin and focus on mergers and acquisitions - helping clients buy, sell and finance their businesses. He is a practicing attorney since 1982 and clients choose him as their most trusted legal and business advisor, especially when things get tense and an experienced strategic negotiator is needed. He is a formally trained negotiator (Harvard Program On Negotiation, Notre Dame Certificate in Negotiation) and use those skills to guide his clients and their boards through every stage of the business lifecycle including: acquisitions, expansion, shareholder buyouts, contracts with vendors and employees, tax planning strategies, negotiating financing transactions, management succession and sales of the businesses. Tim is an author, speaker and teacher for various business and professional organizations including VISTAGE, State Bar of Wisconsin, Continuing Legal Education of Wisconsin, Lorman and the Wisconsin Institute of Certified Public Accountants. He has taught graduate courses in Corporate Tax Strategies at the University of Wisconsin-Milwaukee, as well as, lectured on business law in the general practice category at the University of Wisconsin Law School. Currently, he is the author and presenter of an innovative negotiation training/coaching program that has been presented to over 500 CEO's and CFO's, as well as the internal sales and purchasing teams from a variety of businesses.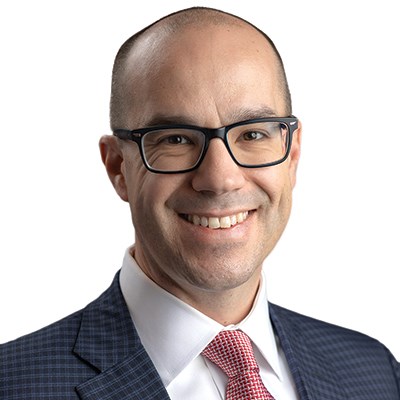 Doug O'Connor
Assurance Partner
RSM US LLP
---
Doug is a Partner and the Wisconsin Market Leader at RSM. Since joining the firm in 1998, Doug has provided audit and advisory services across a wide variety of industries, including industrial manufacturing, consumer goods, telecommunications, and other service and technology driven companies and distributors. He serves public and privately held entities, including listed companies, private equity, family office, and owner-managed businesses, as well as other strategic investors. He is part of leadership teams at RSM to set and manage strategic priorities for the market and firm. Doug is a certified public accountant who is licensed in Wisconsin and Illinois. He is a member of the board of directors of Junior Achievement Wisconsin and Best Buddies Wisconsin.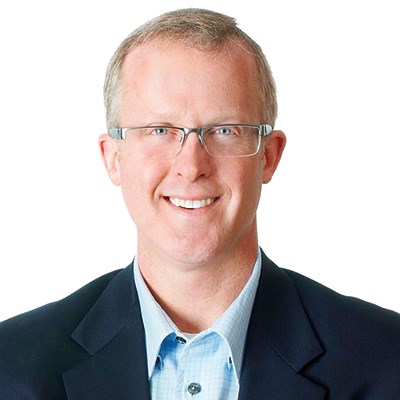 Terry Rowinski
President & CEO
Health Payment Systems
---
As President and CEO of HPS, Terry's focus is providing empathetic, consistent, relatable leadership that engages, inspires and encourages team growth within all levels of the organization. His people-centric approach consistently yields positive bottom-line results by influencing hard-to-control costs such as turnover and productivity.
Michael Sharp
CEO
TJ Hale Co.
---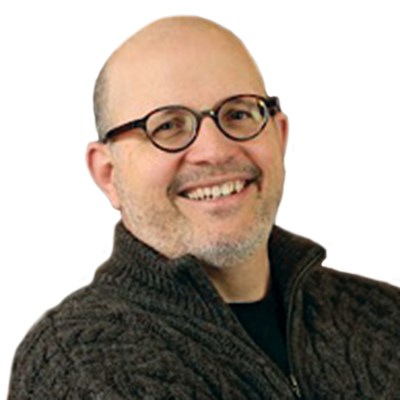 Paul Stillmank
CEO
7Summits, an IBM Company
---
Paul is CEO and founder of 7Summits. He founded the company in 2009 to become a category creating company with the sustaining purpose to unleash people's potential to create, compete and innovate in entirely new ways. Paul saw the opportunity, earlier than most, to join together collaborative and digital interactions. From it's beginnings in Milwaukee to becoming an award leading National Leader with over 230 employees in 30 States across the country, 7Summits was recently acquired by tech giant IBM after aggressive growth even during this Pandemic.
Audrey Walby
Founder & President
SAFIO Solutions
---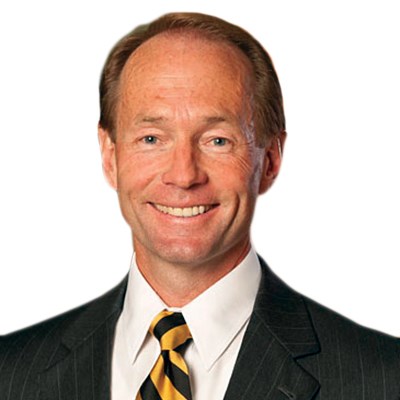 Bill West
Shareholder
von Briesen & Roper, s.c.
---
Bill is the chair of von Briesen's Business Section. He has over 30 years of experience in corporate and business related transactions including mergers and acquisitions, complex corporate and commercial transactions, corporate governance and business succession planning. Bill is a trusted advisor to his clients and they rely on his ability to achieve desired outcomes in a practical, timely and cost-effective manner.