Committee
Chairman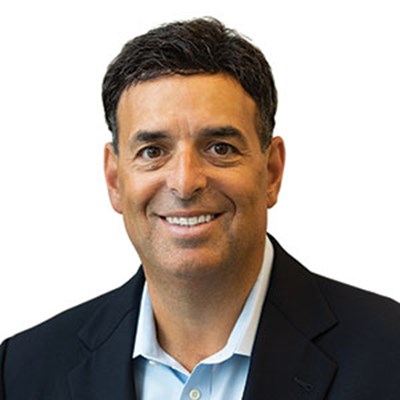 Fred Koury
President & CEO
Smart Business Network
---
Fred co-founded Smart Business Network in 1989 with a single publication in Cleveland, Ohio. In the years since, he has built the company into a leading multimedia and content marketing business providing print and digital marketing services to a national client base.
---
Host Committee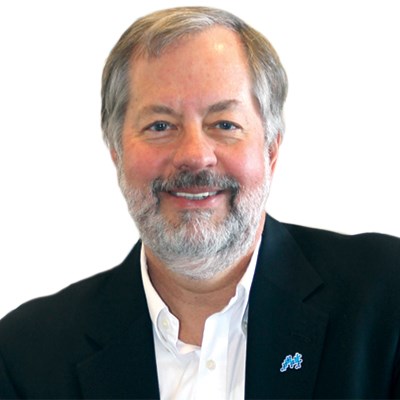 Dean Amhaus
President & CEO
The Water Council
---
Dean has served as the president and CEO of The Water Council since March 2010. His diverse, 40-year background in multiple sectors encapsulates a wide range of expertise in government relations, branding, fundraising, economic development and nonprofit management in Washington, D.C., and Madison, Wisconsin. Dean has also served as the president of the Spirit of Milwaukee, a nonprofit dedicated to enhancing Milwaukee's image, as well as the president of Forward Wisconsin, the state's marketing economic development organization, and executive director of the Wisconsin Sesquicentennial Commission and Wisconsin Arts Board. Dean began his career working in Washington, D.C., for a firm that advocated for federal policy issues for the arts, humanities and people with disabilities.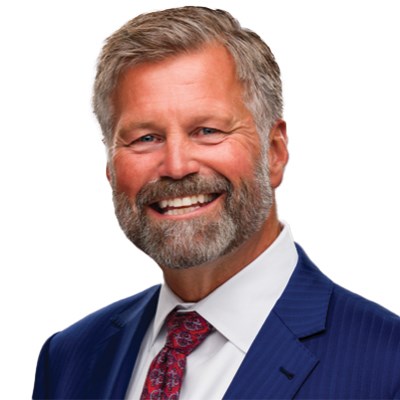 Dave Anderson
Senior Vice President | Managing Director, Head of Southeast WI Commercial Banking
BMO Harris
---
A native of Wisconsin Dells, WI, Dave is a Senior Vice President of BMO Harris Bank. He currently is Head of the Middle Market and Large Corporate Banking teams as Managing Director of Southeast WI. These seasoned teams work closely with BMO's client base to provide solutions utilizing global resources that are delivered through local bankers. Dave has 30 years of banking experience, 26 of which has been with Marshall & Ilsley Bank/BMO. Dave joined M&I Bank in 1994 as a Commercial Banking Officer. His experience includes leading several banking teams in Southeast WI and assisting in the strategic direction for the Commercial Banking footprint for M&I Corporation. Dave has also been actively involved in leading Career Development programs and various bank training initiatives across the footprints of both legacy M&I and BMO Harris Commercial Banking. Prior to M&I and BMO, David worked for WHEDA in Capital Markets and Bank One, Madison.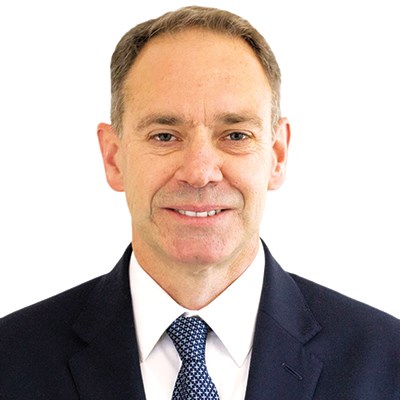 Craig Atwood
CEO
JangoBio
---
Craig Atwood, Ph.D. is founder and CEO of JangoBio, LLC, a holding company to five subsidiaries that provide medical, diagnostic and research products and services: JangoMed, JangoDx, JangoCell, JangoPet and Woodburn Laboratory. He is a serial entrepreneur in the biopharmaceutical and biotechnology arena with interests in Alzheimer's disease, neuroregeneration and longevity. He holds a faculty appointment in the Department of Medicine at the University of Wisconsin, Madison.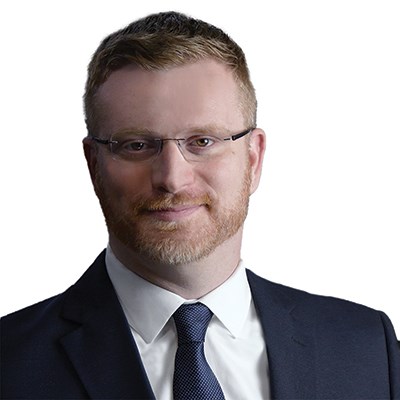 Rich Ballenger
Owner
C R Industries, LLC
---
Rich Ballenger is the owner of C R Industries, a metal fabricator in Cudahy, Wisconsin. He acquired the company in August 2022 after a five month search to find a single business to buy and operate. Prior to that he spent ten years with Steel Partners (NYSE: SPLP), most recently as President of Lucas Milhaupt, a wholly owned subsidiary of SPLP.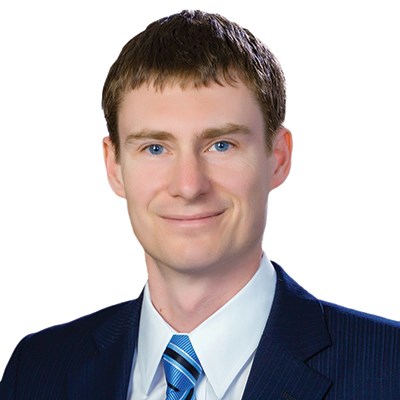 David Bartelme
Managing Director
Borgman Capital LLC
---
David is a Managing Director of Borgman Capital LLC, where he is responsible for deal origination, structuring, and portfolio company governance. Mr. Bartelme previously worked in Shell Oil Company's corporate M&A practice where he focused on strategy, valuation, deal structuring, and coordination for deals both domestic and international. Mr. Bartelme started his career as a chemical engineer in the chemicals and energy industries where he spent more than a decade leading engineering, operations, and maintenance departments. Mr. Bartelme holds degrees in chemical engineering from the University of Washington and an MBA from the University of Alberta.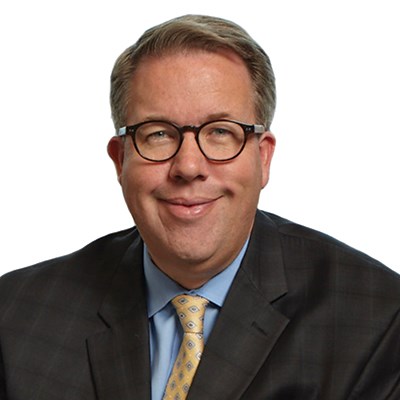 David Bauer
Chief Investment Officer
Lubar & Co.
---
Dave is a partner and Chief Investment Officer with Lubar & Co., a Milwaukee based single family office, since 2005. He is involved in the private equity activities of the firm and is on the board or working closely with the portfolio of companies including American Pasteurization, Chem Design, Shared Imaging, Lake Express, Erdman, Drilltec, Rockland Industrial Products, Wrightwood Financial, Ixonia Bank, Zero Zone as well as the firms real-estate investment holdings.
He also serves on the board of Star Gas (Ticker:SGU). Prior to this, he was the Chief Financial Officer for Facilitator Capital Fund, a Wisconsin-based Small Business Investment Company. He started his career with Arthur Andersen where he led the Wisconsin transaction advisory services practice. Mr. Bauer received a Master of Business Administration degree from Marquette University in 2005 and a Bachelor of Science degree in Accounting in 1991. He is a Certified Public Accountant and a member of the Wisconsin Institute of CPA's and the American Institute of CPA's.
In addition, Mr. Bauer is actively involved with several local charitable organizations including the Milwaukee Art Museum, the Sisters of the Divine Savior, and is an adjunct professor of corporate finance at Marquette University in their Executive MBA program. He has two children and resides in Waukesha, WI with his wife, Heidi.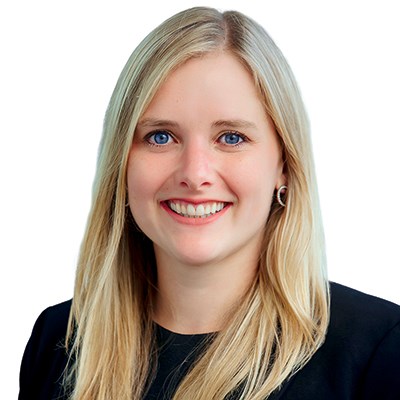 Megan Brobson
Vice President
Borgman Capital
---
Megan Brobson is currently a Vice President at Borgman Capital. Since joining the firm four years ago, the team has completed 13 acquisitions as they support a portfolio of seven companies. Megan focuses on deal origination, portfolio company management, and investor relations. Previously, Megan worked on the finance teams at subsidiaries of WPP PLC and Publicis Group S.A.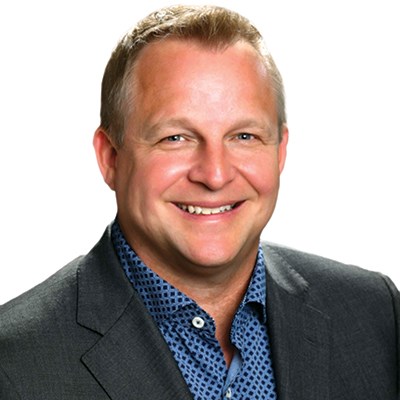 Scott Bushkie
Managing Partner
Cornerstone Business Services, Inc.
---
Scott Bushkie is the Managing Partner and Founder of Cornerstone Business Services. With more than 20 years in the M&A industry, Scott is a recognized leader in the field, providing exit strategies, sell- and buy-side transitions, along with valuation services in the lower middle market.
Over the years, Scott has successfully executed hundreds of transactions, domestically and internationally, working with private equity firms, family offices, and strategic buyers, both public and private. Scott has the trust and respect of CPA and financial advisor alliances, investment banks, and other professional service firms around the M&A marketplace.
He is a sought-after expert on the M&A market and has been quoted by the New York Times, the Chicago Tribune, and the Associated Press. He writes for regional business papers, including a monthly syndicated column for Gannett. As a keynote speaker, he has engaged audiences from national organizations to local trade groups and international delegations, with a key focus on helping professional advisors and their clients prepare for future business transitions.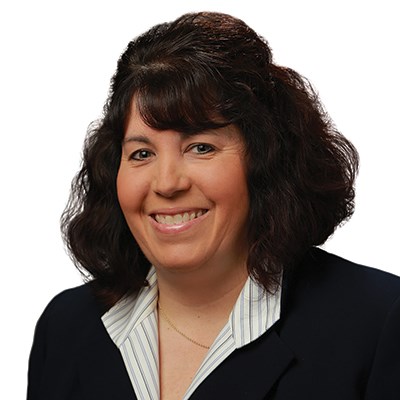 Margaret Capper
Senior Vice President of Commercial Banking
North Shore Bank
---
Serving as Senior Vice President of Commercial Banking, Margaret leads North Shore Bank's efforts to provide customized solutions for middle market all the way to small businesses in Eastern Wisconsin. With an emphasis on developing strong relationships, Capper works closely with owners and key managers of businesses to assist with their financial needs. Serving business clients for over 25 years, Capper brings valuable knowledge of day-to-day banking needs, cash flow strategies, and merger and acquisition funding. Along with her work at North Shore Bank, Capper is a strong community advocate for educating new business owners and facilitated seminar series with other community groups such as WWBIC and the Latino Chamber of Commerce. She also has a strong background in nonprofit, sits on various boards supporting the community, and was recently named to the Class of 2022 BizTimes Media Notable Commercial Banking Leaders.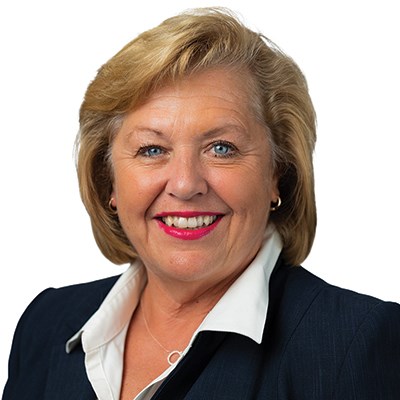 Angelika Coghlan
Business Performance Advisor
Insperity
---
As a Business Performance Advisor with Insperity, Angelika partners with business owners and executives of small and mid-sized companies to support their growth strategies by utilizing proven human capital strategies and business services. She is a strong believer in Insperity's mission to help businesses succeed so communities prosper. Prior to Insperity she worked with business owners helping them to transform selling strategies, tactics and culture so that they would meet expectations and growth goals. She successfully founded and ran Catwalk Consulting, a technology consulting firm for over 20 years.
Angelika believes part of growing an expertise and building a business is helping others – and in her case, especially women entrepreneurs around the world. She currently serves on the advisory board for The Institute for the Economic Empowerment of Women. She also served on the board of directors for the National Association of Women Business Owners(NAWBO), Chicago Area Chapter, OMNI Youth Services and the Chicagoland Chamber of Commerce. She is the recipient of the Enterprising Women Award from Enterprising Women Magazine and the and the Small Business Administration's (SBA) Women's Business Champion Award.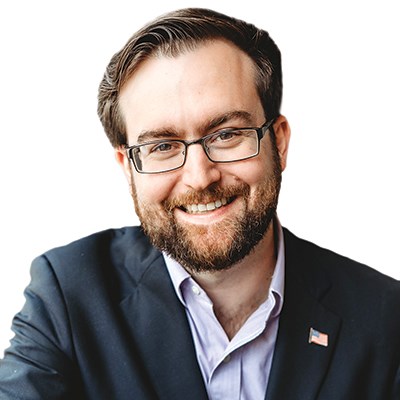 Matthew Cordio
Partner
Skills Pipeline & CareDirect
---
Matt Cordio is Partner @ Skills Pipeline & CareDirect and Acquisition Entrepreneur. Skills Pipeline is a recruitment firm specializing in searches for technology and digital marketing talent in the Midwest. CareDirect is a HealthTech firm that has developed an affordable solution for healthcare facilities to secure and track narcotics. Cordio serves on the boards of the Milwaukee Tech Coaliton and the Wisconsin Startup Coalition, an organization he co-founded in 2020.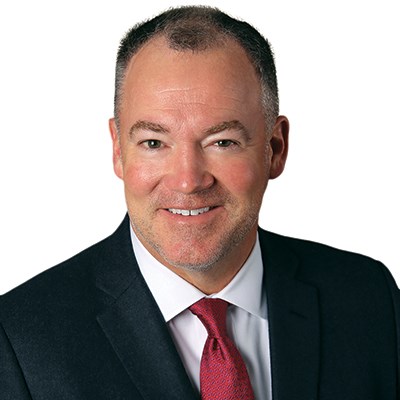 Nick Curran
President
Executive Search Partners (ESP)
---
Nick Curran is President of Executive Search Partners (ESP) and has been in the executive search industry for over 30 years. He has helped build countless executive leadership teams throughout the country with his candid, consultative approach and sound business acumen. Nick's boutique executive search firm, ESP focuses primarily in representing private equity and venture capital backed investments in multiple manufacturing and service-based industries. Nick is a proven and accomplished leader in the executive search industry consistently leading ESP as one of Wisconsin's most recognized and respected executive search firms. Nick is a graduate of the University of Wisconsin Eau Claire and a Certified Behavioral Analyst.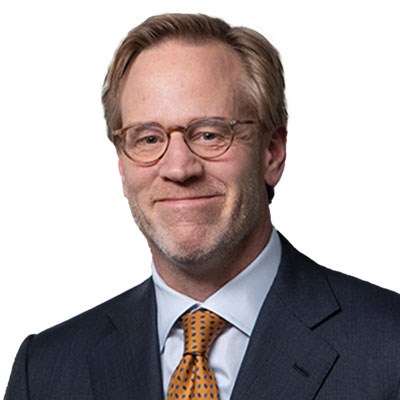 Robert deJong
Managing Partner
Rose & deJong
---
Rob is the managing partner of Rose & deJong. His principal areas of practice are Mergers & Acquisitions, Business & Corporate Law, and Commercial Real Estate.
Rob graduated from Calvin College in 1983 with a B.A. in philosophy and from the State University of New York with a law degree in 1986. Rob practiced at larger Milwaukee firms until 1993 when he helped form Rose and deJong. Rob represents small to mid-market companies in a variety of areas and uses his strong business background to structure complex transactions and successfully resolve high stakes negotiations.
While Rob learned much from his large firm experience, his clients appreciate his ability to provide strong corporate law skills in an efficient cost structure that a specialty firm allows. With a great team of partners, associates and legal assistants, Rob has a reputation as the "go-to-guy" from his clients when they want a quick turnaround at a fair price. Rob assists his clients in all phases of company existence from early-stage acquisitions to sale transactions. But Rob is more than a document producer and his clients rely on his ability to analyze the complex issues and help develop strategic, practical solutions.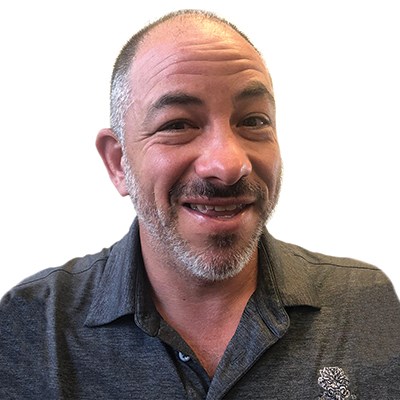 Daniel Einhorn
Partner
Capital Midwest Fund
---
Daniel is General Partner of Capital Midwest Fund. Dan is on the board of Blue Pillar, Valid8, NuCurrent, Pegex, Physoft, and Always In Touch. Dan founded the Wisconsin Investment Syndication Committee in 2016. He was President of the board of COA. In 2012, he was named Man of the Year for the Milwaukee Chapter of the Leukemia and Lymphoma Society. Prior to joining Capital Midwest, he served as Investor Relations Director at UICI, a publicly traded holding company with five subsidiaries in the health insurance industry based in Dallas, Texas. Dan earned an M.B.A. in finance from the Cox business school at SMU. Mr. Einhorn also earned a B.S. from the Hotel School at Cornell University.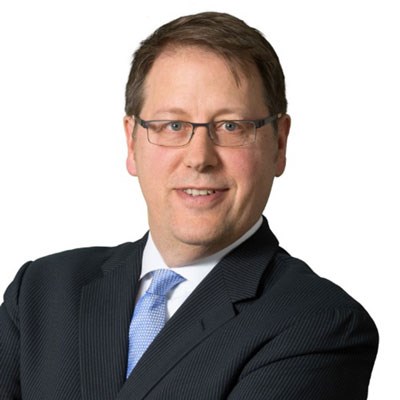 Pete Faust
President
O'Neil, Cannon, Hollman, DeJong & Laing S.C.
---
Peter J. Faust is the President and Managing Shareholder of the law firm of O'Neil, Cannon, Hollman, DeJong & Laing S.C., a 40-attorney firm headquartered in Milwaukee, Wisconsin. Pete assists buyers, sellers, borrowers, lenders, and investors with a wide range of business law matters: including, mergers and acquisitions, formation and organization of new businesses, and contract negotiations. Pete has successfully closed hundreds of mergers and acquisitions and financing transactions involving public and private companies.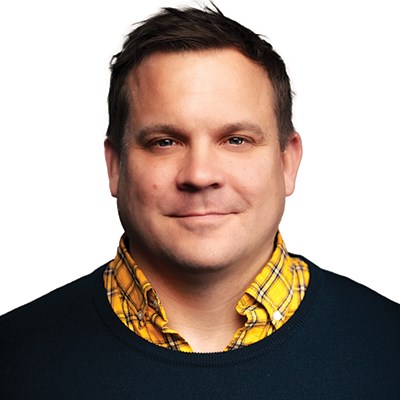 Jeremy Fojut
Co-founder & CEO
Rivet
---
Jeremy Fojut is a visionary entrepreneur with a knack for building communities that galvanize change. He has started six businesses in his twenty-year career, and the critical ingredient for success lies within taking risks and breaking boundaries - qualities that made him a founder.
His experience ranges from working with some of the world's largest brands as a Chief Idea Officer to developing award-winning engagement and marketing strategy as the co-founder of NEWaukee.
Most recently, Jeremy founded Rivet. This AI-Powered tech startup software platform utilizes proprietary algorithms to connect individuals within an organization and enables them to meet and form lasting relationships with their colleagues.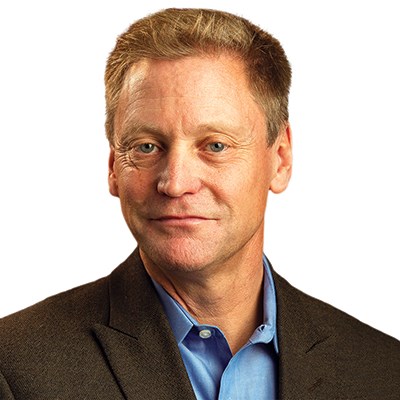 Mark Grosskopf
CEO
New Resources Consulting
---
Mr. Grosskopf is the CEO and owner of New Resources Companies, a technology and business consulting firm with more than 200 consultants. Since 2003, Mark has launched five successful companies and acquired three and divested four. By employing a strategy of innovation, diversification and investment, Mark's companies have grown to over 250 people over the past 10 years.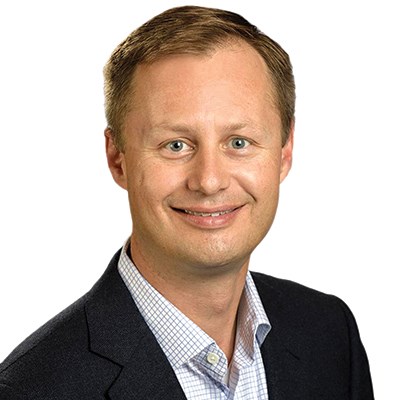 Brian Grossman
Managing Director, Region Manager - Wisconsin
JPMorgan Chase
---
Brian began his career with the firm in 1995 after receiving a BBA – Finance, Investment & Banking from the University of Wisconsin – Madison in 1994 followed by an MBA from Marquette University in 2003. He has over 27 years of banking experience across a variety of industries including Manufacturing, Transportation, Metals & Mining, Consumer & Retail, Technology and Healthcare. During 2017, he was promoted to Region Manager for Chase Middle Market Banking & Specialized Industries in Wisconsin. In this role, Brian leads a team of bankers across four offices and is responsible for developing and managing customer relationships with mid-sized businesses across the state.
Prior to his current role, Brian covered large corporates in Wisconsin and Minnesota as a member of the firm's Corporate Client Banking & Specialized Industries group. He served as primary relationship contact, providing advice and coordinating the full resources of the firm to deliver solutions for capital raising, international banking, treasury services, risk management, global trade, investment management and other Corporate and Investment Banking needs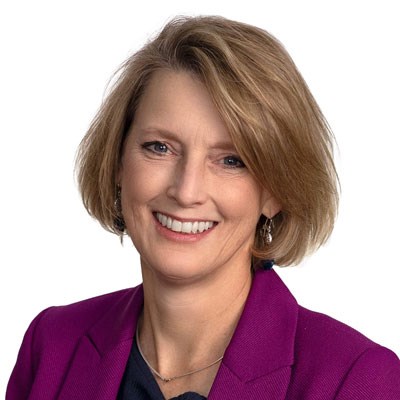 Kathy Henrich
CEO
MKE Tech Hub
---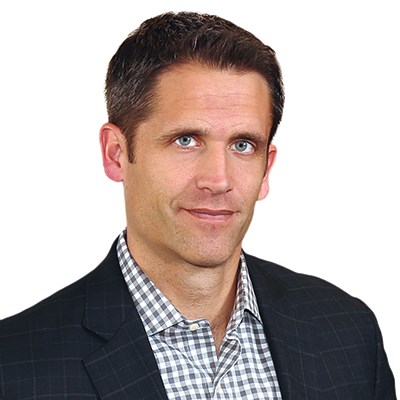 Ben Holbrook
Senior Managing Director
Mason Wells Inc.
---
As a Senior Managing Director of Mason Wells Buyout Funds, Mr. Holbrook is primarily responsible for supporting the investment activities of those funds.  In this capacity, Mr. Holbrook is responsible for initiating investment opportunities, negotiating transactions, supervising due diligence, serving on the Board of Directors of portfolio companies, and working with portfolio company management teams. Mr. Holbrook is a member the Investment Committee of Mason Wells Buyout Fund IV. Mr. Holbrook has over 20 years of financial services experience. Prior to joining Mason Wells in 2005, Mr. Holbrook served as a Research Associate at Janney Montgomery Scott in Philadelphia, Pennsylvania, where he was principally responsible for equity research coverage in the Information Security sector. Mr. Holbrook is a member of the Board of Directors of Buffalo Games, LLC and King Juice Company, Inc. He previously served on the Board of Directors of A&R Logistics, Inc., Eddy Packing Co., Inc., Paris Presents Incorporated, Prime Distribution Services, Inc., and Whitehall Specialties, Inc.  Mr. Holbrook is also a member of the Board of Directors of the Petit National Ice Center. A native of Wisconsin, Mr. Holbrook received a Bachelor of Science degree with Honors in Psychology from Brown University. He also attended Harvard Business School and completed the Advanced Management Program. Mr. Holbrook competed in the 2004 Olympic Games in Athens, Greece as a member of the United States Olympic Rowing Team.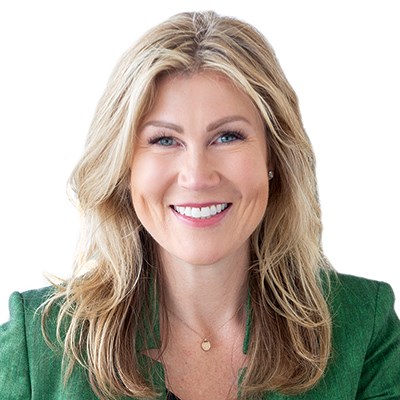 Tracy Johnson
President & CEO
CARW - Commercial Association of REALTORS Wisconsin
---
Tracy is President and CEO for CARW – the Commercial Association of REALTORS® Wisconsin, a trade association of 900 commercial real estate professionals representing 100 M SF of real estate for sale or lease. She oversees the statewide commercial data platform and leads advocacy efforts for the commercial real estate industry. She is a board member of Ascension Wisconsin and the Transportation Development Association.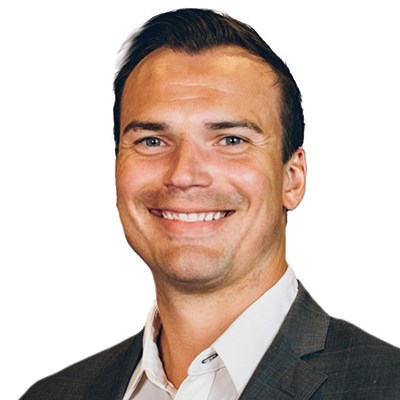 John Keeler
Area Senior Vice President
Gallagher
---
Alexander Kempe
President
37celsius Capital
---
Alexander is the President & Founder of 37celsius Capital Partners, and focuses on strategic business expansion and integration of its portfolio companies. Mr. Kempe has 25 years of operating and investment management experience in the healthcare industry. Mr Kempe worked at GE & GE Healthcare ("GEHC") in a number of strategic, operational and financial leadership positions in the U.S. and in Europe.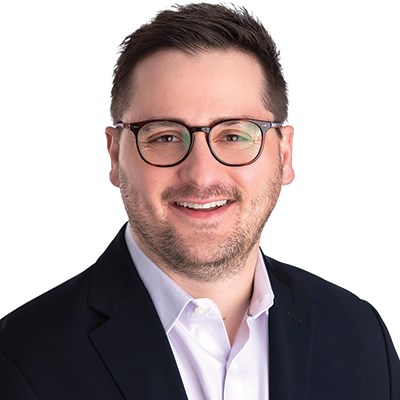 Kerry Klecic
Vice President, CIC, CLCS
Brown & Brown of Wisconsin
---
Kerry Klecic is part of the Brown & Brown transaction group, which provides risk consultation and insurance coverage for Mergers & Acquisitions activity. This includes Due Diligence, as well as Representations and Warranties, Litigation and Tax insurance coverages. Kerry has been with the company since Summer of 2016.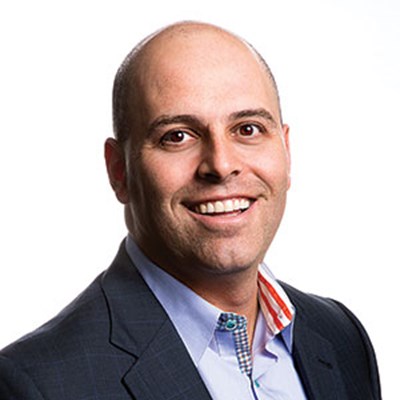 Lee M. Koury
Managing Partner
Smart Business Network Inc.
---
Lee is managing partner of Smart Business Network Inc., a national events, media and marketing company founded in 1989, primarily responsible for expanding the company's Aspire deal-making conference throughout the U.S. He plays a key role in establishing corporate policies and developing long-term strategy and growth plans. Previously, he founded and chaired the Growth Group at national law firm Arter & Hadden LLP (now Tucker, Ellis & West), which focused on working with middle-market and high-growth technology companies.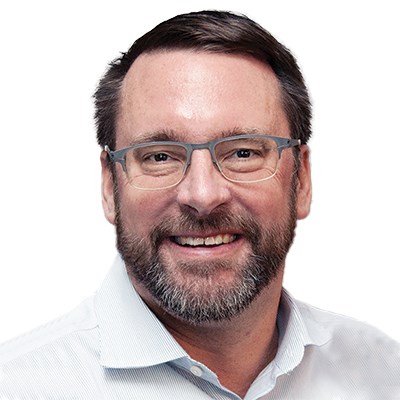 ---
Joe is the CEO of LPi, a 50 year old privately-held adverting and communication company that provides communication services to 5000 faith-based and other non-profit communities nationwide. At LPi, Joe is leading LPi's digital transformation, transforming a half-century old print organization into today's increasingly digital world.
Joe built, grew, and later spun-off LPi's FinTech and Member Management SaaS solution set. Currently, Joe is preparing LPi and its customers for the upcoming digital decades with LPi's new SaaS digital offerings.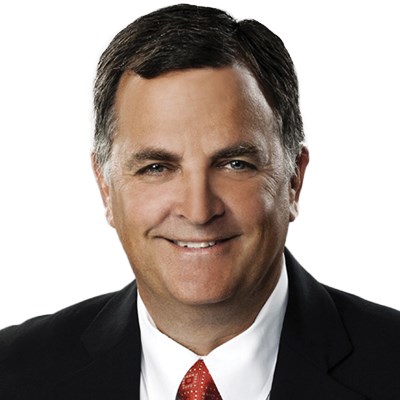 Glenn Margraff
Executive Vice President
Wintrust
---
Mitch Maurina
Vice President
Aon
---
Mitch is a Vice President for Aon, a global insurance brokerage firm. Mitch is responsible for client development with a focus primarily on mergers and acquisitions, as well as other strategic investments. Mr. Maurina helps organizations make more informed and strategic decisions in the areas of transactional risk, cyber, and human capital. Mitch has experience working with privately held and public companies, private equity firms, and has advised companies across a variety of industries including manufacturing, financial services, food & beverage, technology, and consumer products. He helps clients prepare for change by guiding them during times of high growth, distress, integrations, and separations.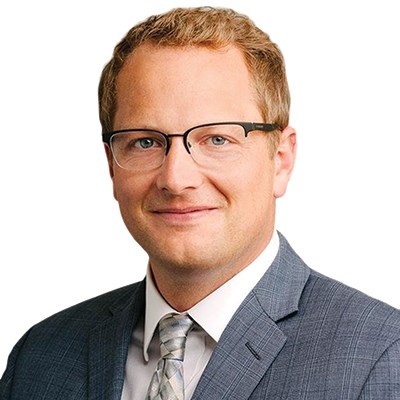 Thomas Nye
Director
Generation Growth Capital
---
Thomas P. Nye is a Director with Generation Growth Capital. Mr. Nye is responsible for sourcing, evaluating, and executing new investment opportunities and providing support in the ongoing portfolio management process. Prior to joining GGC, Mr. Nye was an associate with Robert W. Baird & Co., a leading middle-market investment bank, headquartered in Milwaukee, where he focused on M&A and equity offerings in Baird's Industrial Group. Prior to joining Baird, Mr. Nye was an associate at Emory & Co., a boutique investment banking firm, where he focused on M&A and business valuations. Mr. Nye began his career with Consumers Energy and, more recently, The Boeing Company, where he designed and integrated electrical systems.
Mr. Nye serves on or participates in the board of directors of all GGC portfolio companies. He is also a board member of the Midwest Business Brokers and Intermediaries Association.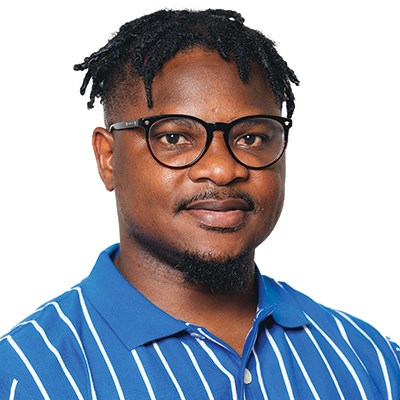 Bobola Odebiyi
Founder & CEO
CrossKudi
---
Bobola Odebiyi, CPA is the Founder & CEO of CrossKudi. CrossKudi is a Fintech startup company solving cross-border payment challenges for global users. Before founding CrossKudi, Bobola worked at Johnson Controls, EY, and PwC LLP, where he was a Tax Accountant and focused on Private Equity and Hedge Fund clients. Bobola Co-led the PwC global Blockchain Community of Interest and trained colleagues on implementing emerging technologies to serve clients better.
Alex Panosian
Managing Partner
CW Growth Partners
---
Alex is the Managing Partner of CW Growth Partners – a family office located in Brookfield, WI. Prior to CWGP, during his Army service, Alex led paratroopers in Afghanistan and throughout Europe. Later, he managed teams at McKinsey. He has an MBA from the University of Chicago – Booth and a B.S. from the United States Military Academy.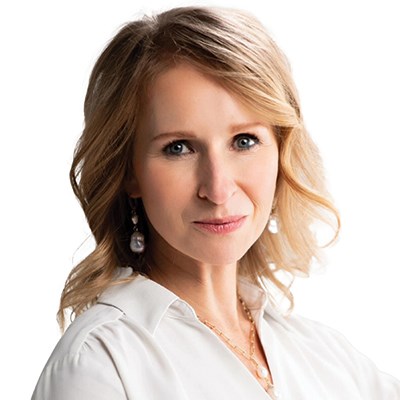 Inge Plautz
SVP, Executive BDO
Old National Bank
---
Inge oversees the strategic direction of ONB's growth strategy for WI. A female immigrant, Ms. Plautz brings a unique perspective with multi-disciplinary experience in banking, insurance, public accounting, and governance. Plautz is an expert moderator on governance, leadership principals, growth strategies and strategic planning.
She is the President - First Tee of SEWI board, incoming President - Private Directors Association of WI, Mequon Economic Development Committee and Evans Scholars board, Ozaukee Country Club. Inge graduated with an Executive MBA from the University of Wisconsin – Madison.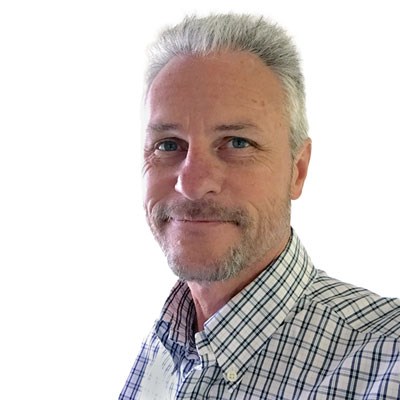 Glenn Reid
CEO
Marathon Machines Inc.
---
Glenn is an engineer and entrepreneur, and has created and launched many innovative products, including iMovie and iPhoto. Glenn worked closely with Steve Jobs to design and deliver breakthrough products, holds numerous technological patents and has founded five different startup companies.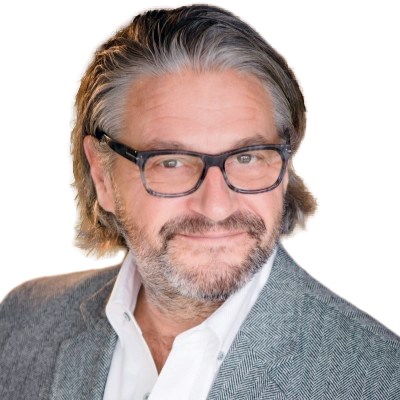 James Savage
President
Concurrency, Inc.
---
I am President of Concurrency, a Midwest-based national IT professional services firm that helps organizations leverage technology to drive business outcomes.

When I founded Concurrency in 1989, technology lived within IT departments. Today, technology is the primary way organizations differentiate, build loyalty, innovate and succeed.

Our consultancy approach is unique because our consultants are Change Agents, technologists with deep expertise who drive value beyond the project with a mindset rooted in driving meaningful change. They challenge the status quo to deliver unmatched business outcomes for our clients. This approach has separated us from other IT professional services firms for over 30 years.

Concurrency is a Microsoft Gold Partner, multiple-time Microsoft Partner of the Year winner, ServiceNow Elite Partner and regularly named to Inc. 5000's list of Fastest Growing Private Companies in America. Concurrency is headquartered in Brookfield, Wisconsin with additional offices in Chicago and Minneapolis. Learn more at concurrency.com.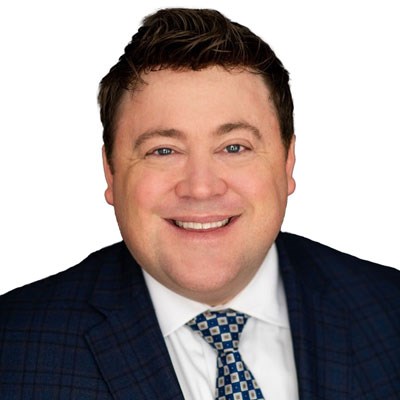 Jeffrey Schaefer
SVP, Commercial Banking
Associated Bank
---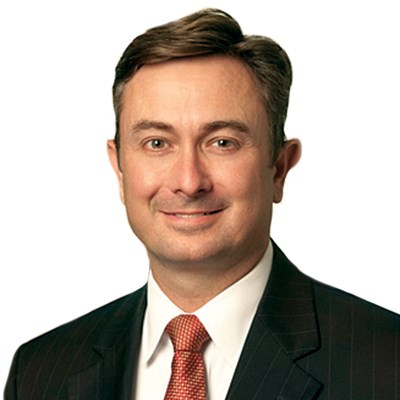 Steven Szymanski
Attorney and Co-Chair, Corporate and Mergers and Acquisitions Sections
von Briesen & Roper, s.c.
---
Steve is co-chair of von Briesen's Mergers and Acquisitions Section. He regularly represents buyers, sellers and financial institutions in mergers and acquisitions transactions, and small and middle market businesses in their general corporate and business planning needs. Steve draws upon his knowledge of tax, finance and the law to assist clients in finding creative and practical solution to their legal and business opportunities and challenges.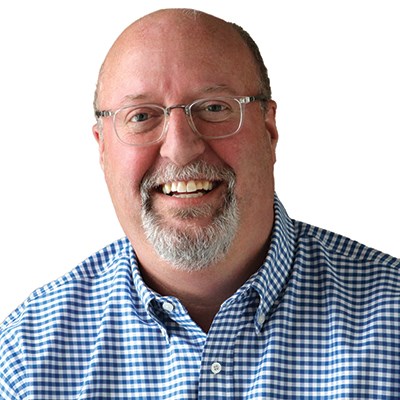 ---
Will Tesch is an accomplished leader whose career in information technology innovation spans more than 30 years across healthcare, supply chain, manufacturing and more. He is currently the founder and CEO of HealthLX, bringing composable automation solutions that solve data exchange and healthcare interoperability for payers, providers and HIT vendors.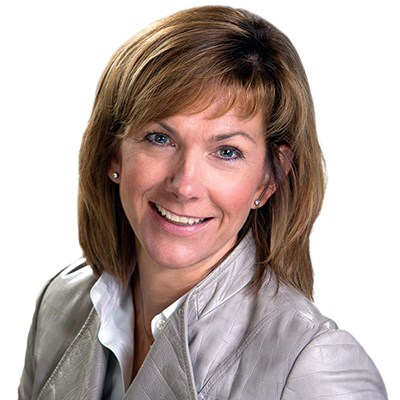 Carrie Thome
Managing Director
NVNG Investment Advisors
---
Carrie Thome is a seasoned executive with decades of experience in delivering top-quartile investment results. In her former role of Chief Investment Officer for the Wisconsin Alumni Research Foundation (WARF), Carrie oversaw management of a $3B investment portfolio, managing a team of seven financial professionals. In 2017 and 2016, she was named the 26th and 18th most powerful institutional investor in the world by Chief Investment Officer.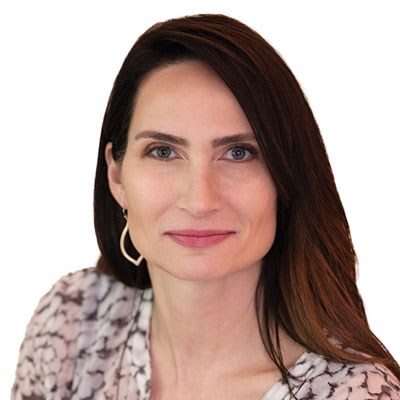 ---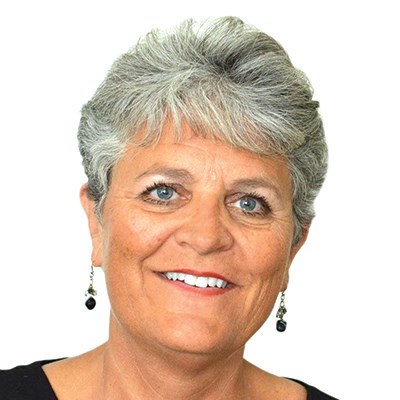 Audrey Walby
Founder & President
SAFIO Solutions
---
During my career as a planner, manager and merchant, I realized many companies were struggling with the planning process trying to cut and paste many spreadsheets into one, and then watching their systems lock-up and crash because of the overwhelming data. This results in wasted time and productivity. I also noticed that with most ERP's, sales analysis, forecasting and planning were often not the priority of the system.
That is why I developed the Sales Analysis & Forecasting Tool©. I realized there was a tremendous need for an accurate, efficient, comprehensive tool. I created a stand-alone software application that can be used with the company's current system or in conjunction with an ERP. It utilizes a database platform which defines the forecasting process and thus reduces start-up time and cost. Integration to "go-live" is about 6-8 weeks, the low-barrier-to-entry cost is all inclusive with installation, user seats and on-site training.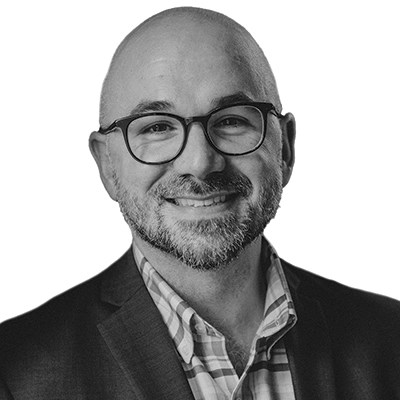 Peter Welch
Founder
The Wisconsin Startup Coalition
---
Peter Welch is the Managing Partner as The Welch Group, a Public Affairs firm with over 40 clients across many industries, specializing in advocacy and association management. In 2020, Welch Co-Founded the Wisconsin Startup Coalition to represent the early stage, venture-backed startup community. Quickly growing to over 100 members WSC advocates for regulatory improvements to increase deal flow in Wisconsin.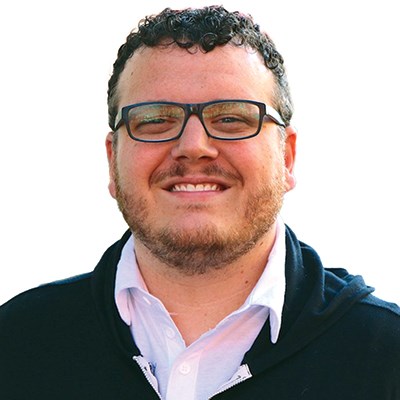 Chris Widmayer
Co-founder & CEO
Penrod
---
Chris Widmayer is the CEO and Co-founder of Penrod, a Digital Consultant Agency with the mission of empowering exceptional experiences through digital transformation in Healthcare & Life Sciences. After graduating from the University of Wisconsin-Milwaukee with a degree in Computer Science, Chris began his early career as a software engineer, where he co-founded ExactShip to launch an enterprise shipping system. He also worked at Kohl's to engineer their next generation of point-of-sales and customer experience applications. Since founding Penrod in 2012, he has proven his committed, motivated, and dynamic leadership ability, driving the growth of the company to a #442 ranking on the INC 500, #1 Best Place to Work for Young Professionals in Wisconsin, and personally was awarded 40 under 40 in Milwaukee in 2022.