Committee
Chairman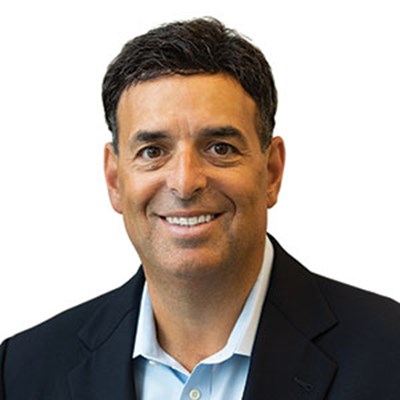 Fred Koury
President & CEO
Smart Business Network
---
Fred co-founded Smart Business Network in 1989 with a single publication in Cleveland, Ohio. In the years since, he has built the company into a leading multimedia and content marketing business providing print and digital marketing services to a national client base.
---
Host Committee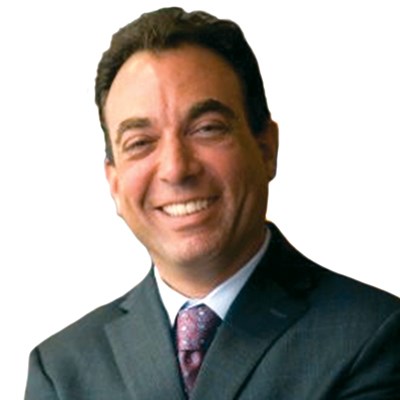 Michael Araten
President and CEO
Sterling Drive Ventures LP
---
Michael Araten is president and CEO of Sterling Drive Ventures LP, a family office that owns The Rodon Group. Rodon is a highly automated plastics injection molder, with a focus on small parts used in over 100 industries, including food, beverage, pharmaceutical diagnostic packaging and toys. Previously, he was president and CEO of K'NEX Brands, whose K'NEX™ construction toy is distributed in 40 countries. More than 95 percent of the K'NEX component parts are made at Rodon in Hatfield, Pennsylvania.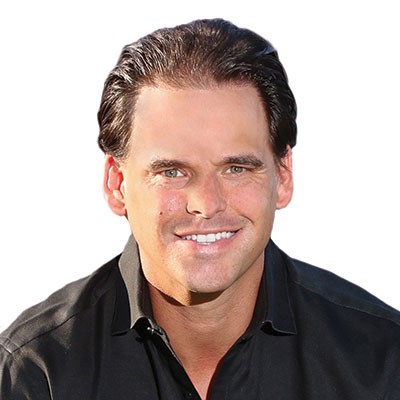 Thaddeus Bartkowski
CEO
Catalyst Experiential
---
Thaddeus Bartkowski, CEO and founding partner of Catalyst Outdoor and Catalyst Experiential, his fifth company. Catalyst Outdoor is one of the largest owners and operators of high-quality digital billboards in the region; he sold it in 2018 for an estimated $80 million to $90 million. That paved the way for Catalyst Experiential, his newest venture, which works with municipalities in a public/private partnership to meet community needs.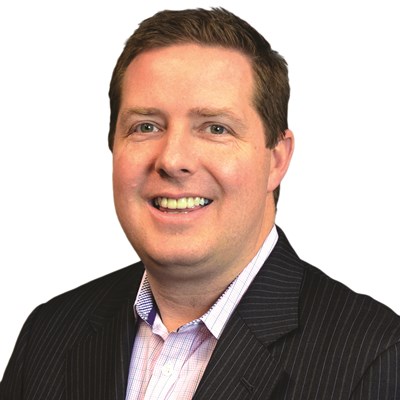 Lawrence Berran
CEO
iPipeline
---
Lawrence Berran joined iPipeline in 2002 and served as president and CEO until 2008, when he transitioned to the COO and CFO positions in connection with the merger of iPipeline and COSS. He was named CEO again in August 2019 in connection with the acquisition of iPipeline by Roper. He has been a key driver of growing iPipeline from $1 million in revenue with significant losses to over $180 million in revenue and being highly profitable.
Previously he was a vice president for ICG, where he played an instrumental role in preparing ICG for its 1999 initial public offering.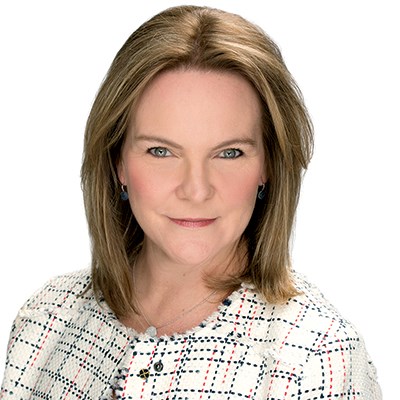 Emily V. Biscardi
CEO
Xelerate, LLC
---
Emily Venable Biscardi is founder and CEO of Xelerate LLC, an agile and data-driven recruitment process outsourcing provider. She founded the company in 2004 because she believed there was a better way to service customers in the talent acquisition industry by designing and implementing solutions that fill gaps in corporate recruiting programs. Xelerate was named to the 2018 Inc. 5000 list and received the SmartCEO Brava! Award in 2013 and the SmartCEO Hall of Fame Award in 2014.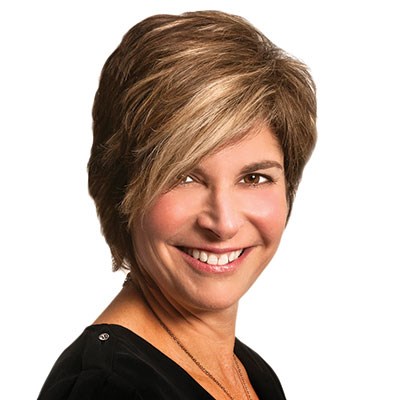 Carole L. Borden
Founder & CEO
CB Transportation
---
Carole Borden founded CB Transportation, a third-party logistics company in 1995, proving that growth and solid reputations could be built virtually. Decades of experience and foresight have been the catalyst to CB's expansion. The company now includes a fleet of trucks and a technology division offering turn-key and customizable transportation management software.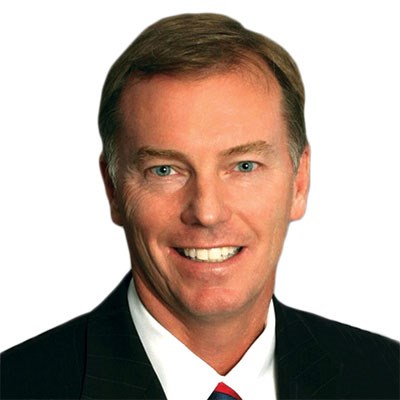 Don Braun
Managing Director
AB Bernstein
---
Donald R. Braun, Jr., is a Managing Director of Bernstein located in the Philadelphia office. He joined the firm in 2005 and was appointed a Principal in 2010, a Director in 2015 and Managing Director in 2016. In his role as a Principal he was responsible for advising high-net-worth families and institutions, as well as their respective trusts, estates, foundations, endowments and pension plans. Prior to joining the firm, he served for 10 years as vice president of a privately held family business, Greater Media, Inc., where his responsibilities included strategic planning, budgeting and analyzing cash-flow projections for companies targeted for acquisition. Donald earned a BS in business administration and finance from Drexel University. He is a member of the Philadelphia and Pittsburgh Estate Planning Councils, the Association for Corporate Growth (ACG), the Greater Philadelphia Alliance for Capital and Technologies (PACT), and The Union League of Philadelphia. Donald is also active with Drexel University, serving on the President's Leadership Council.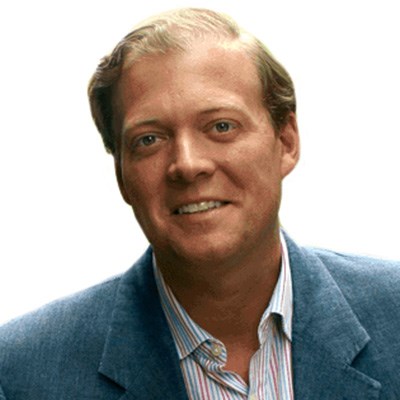 Michael Carter
Founder & CEO
BizEquity
---
Michael M. Carter is the founder and CEO of BizEquity and the inventor of the market-leading
online valuation service that is helping the small business economy and the financial
institutions that serve them. Carter has been called one of the top 100 Financial Technology
leaders globally by Hot Topics Media in London, and BizEquity was recently recognized as one
of the top 360 companies in the United States by Entrepreneur Media for two years in a row.
Prior to founding BizEquity, Carter was managing director of The Musser Group where he
worked with legendary investor Warren V. 'Pete' Musser to invest in small businesses. Carter
was one of the youngest executive officers ever of a billion-dollar public traded Internet
Professional Services Company; founded the first dashboard software company called
Dashboard Systems; and was one of the first to invent the 'virtual data warehousing'
technology used in most Big Data applications today. He began his career at Cambridge
Technology Partners in management consulting.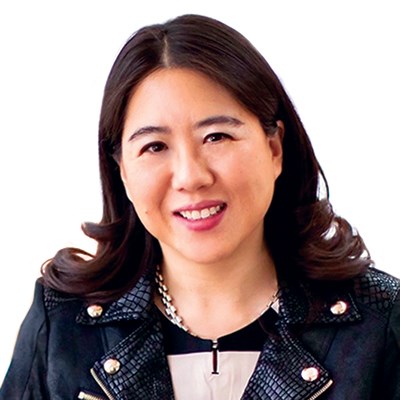 Dr. Vanessa Z. Chan
Undergraduate Chair, Materials Science and Engineering
University of Pennsylvania, School of Engineering
---
Dr. Vanessa Z Chan is an Entrepreneur, Board Member, Angel Investor, Keynote Speaker and Educator. She is the Undergraduate Chair of MSE at the University of Pennsylvania where she is transforming engineering education by integrating real world skills into the curriculum. Prior to Penn she was a McKinsey & Company partner and an entrepreneur who sold her invention on QVC. Her approach to innovation can be seen at her very well received Penn Commencement speech at www.failingislikefarting.com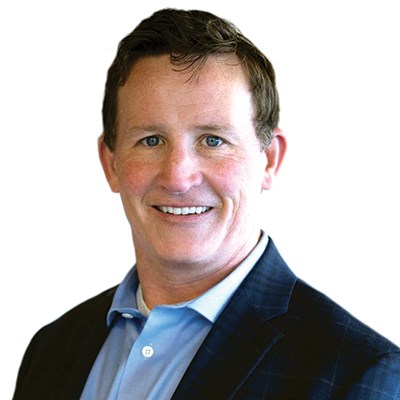 Ryan Clark
CEO
PeopleShare, LLC
---
Ryan Clark is among the most respected leaders in the staffing industry, known for his fierce commitment to providing outstanding customer service and his tenacious pursuit of excellence. His experience includes over twenty years in staffing as well as extensive experience in sales and sales management. Ryan spent seven years working at PDI, the world's largest contract sales organization supporting the pharmaceutical industry, where he was continuously recognized as a top performer and was promoted several times. In 2003, Ryan was hired by a major Dallas-based staffing company where he made significant contributions. Within three months, Ryan turned the unprofitable office into one of the most profitable offices in the company. In 2005, Ryan co-founded PeopleShare, a regional staffing firm dedicated to placing candidates in light industrial, administrative and clerical positions. Ryan's vision was to create a staffing company that provides employees and customers the opportunity to achieve their goals and enhance their overall success. Having the expertise, industry experience, and resources to recruit the best talent for each and every opportunity have been a critical factor in PeopleShare's success. Ryan's determination, drive and talent have propelled PeopleShare into the fastest growing staffing firm in Pennsylvania with 16 locations throughout PA, NJ and DE. Since their first year of eligibility in 2007, PeopleShare has been named "Best Places to Work" by the Philadelphia Business Journal every year and named to the Inc.500/5000 list. In 2015, PeopleShare exceeded $100MM in annual revenue and was acquired by Trivest, a Private Equity firm based in Coral Gables, Florida.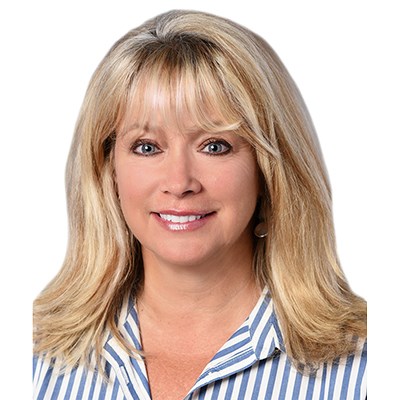 Kimberly Coffey
President/CEO
TalexMedical
---
Kimberly Haze Coffey, RN is the President/CEO of TalexMedical, proud producer of InfantEar, a pediatric medical device that non-surgically corrects newborn ear deformities, preventing unnecessary surgical procedures or childhood bullying. Previously with Synthes/J&J, Kim is a clinical professional with extensive achievement and demonstrated success as a sales executive and leader, chairman of J&J women's leadership, director of product development and national trainer/educator. Kim, an innate leader and strategist, has with solid track record of combining successful business development while remaining focused on patient care.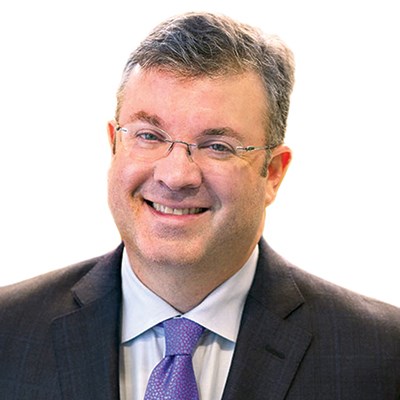 Neil Cooper
Executive Partner
Royer Cooper Cohen Braunfeld
---
Neil Cooper is the Executive Partner of RCCB, attorneys who think and act like entrepreneurs and business people. Neil focuses his practice primarily on business and corporate law matters, effectively serving as outside general counsel to many of his clients. Neil advises clients on acquisitions and dispositions and a broad range of business agreements, with emphasis on emerging growth and middle market companies, entrepreneurs, and investors.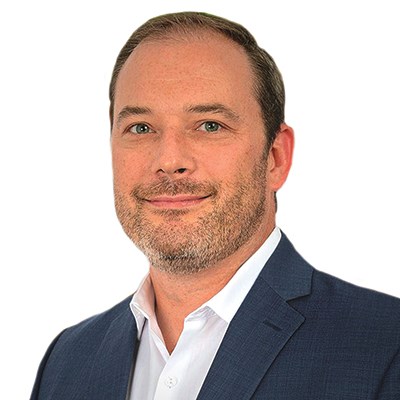 Jason Cunningham
Vice President, Business Development
Argosy Private Equity
---
Jason joined Argosy in 2019 as Vice President of Business Development. Mr. Cunningham leads the firm's transaction sourcing and origination activities, bringing more than 18 years of experience as an investment banker and private equity investor focused exclusively on middle market businesses. Throughout his career, Mr. Cunningham has advised middle market clients in across a broad range of industries on public and private company mergers and acquisitions, spin-offs, private placements, strategic alternatives, succession planning and capital formation issues.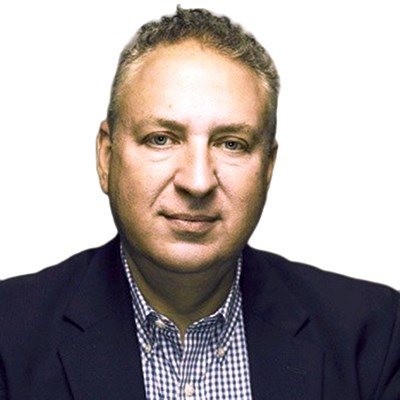 Joel Davne
Founder
Cloudnexa
---
Joel was the Founder and CEO of Cloudnexa a high growth Cloud management company. His diverse management and leadership skills have helped him leading high growth organizations with a focus on technology, software and healthcare.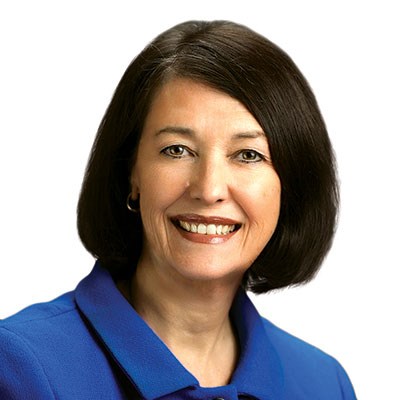 Denise Devine
Co-Founder, CAO, and CFO
RTM Vital Signs
---
Denise L. Devine, CPA, MBA, MST, is an experienced independent board director. Her experience spans from entrepreneurial startups to Fortune100 corporations. She is founder and CEO of FNB Holdings LLC, a company dedicated to initiatives in the health and wellness space, and a founder, CAO and CFO of RTM Vital Signs LLC, an early stage medical device company.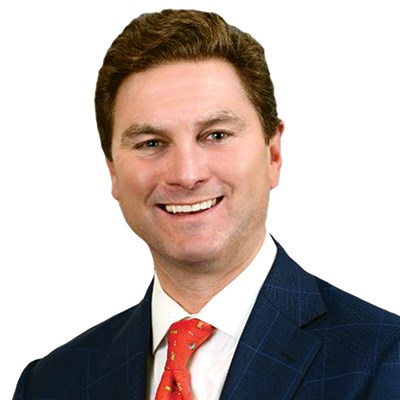 Ted Durkin
Managing Director
UBS Financial Services
---
Ted joined the Financial Services industry in 1994 as a Financial Advisor with Merrill Lynch in the World Financial Center, NYC.Over the next twenty years he held numerous positions with Merrill Lynch. In April 2000 he transitioned from Financial Advisor to a career in Leadership. Those roles included: Regional Sales Manager in Washington, DC (2000-2002), Complex Director in Norfolk, VA (2002-2005), Managing Director for Philadelphia Complex (2005-20011), and PA/Delaware Markets, Head of the Affluent Segment for ML (2001-2014). In 2015 Ted had the great fortune to join UBS running the Philadelphia/ South Jersey Complex. Today, he is the Market Head for Pennsylvania. Our eight offices comprise 150 FAs, 85 CSAs, and an outstanding Leadership Team supported by incredible specialists.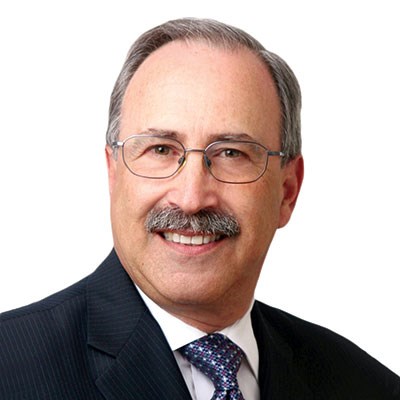 Mitch Goldman
Chief Executive Officer
Mid-Atlantic Dental Partners
---
Mitch Goldman is a health care entrepreneur and nationally ranked health care transactional and reimbursement attorney. Throughout his professional career he has developed new health care services including an innovative medical malpractice insurance company. He has worked in almost every part of the health care industry. During the passage of the Affordable Care Act, Mr. Goldman was actively involved in advising several United States Senators on key aspects of the law. As the CEO of Mid-Atlantic Dental Partners, he brings his strategic vision and health care innovation experience to redesigning the delivery and management of community dental services.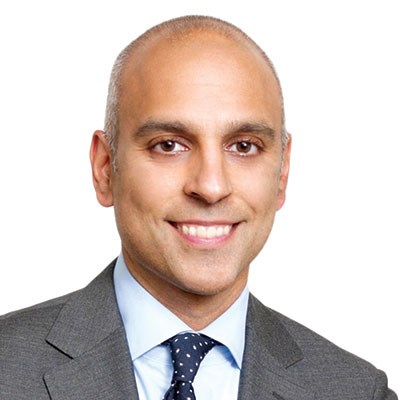 Anuj Goswami
Partner
Ballard Spahr LLP
---
Anuj Goswami represents financial institutions and borrowers in structuring, documenting, and negotiating financing transactions, including secured and unsecured revolving credit facilities, term loans, asset-based loans, acquisition financing second-lien loans, and mezzanine loans. Anuj counsels financial institutions and borrowers, including buyout funds, in connection with senior and subordinated debt facilities used to finance leveraged buyouts and acquisitions.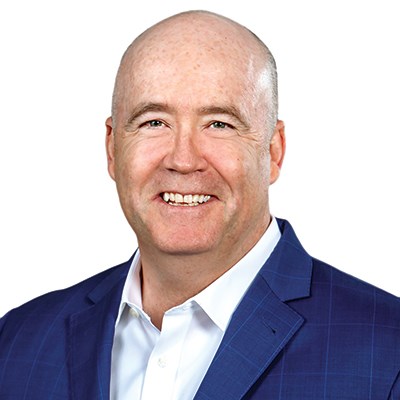 Daniel J. Hayes
Director, Outsourcing, Life Science
CLA
---
Dan joined CLA in 2018 and is a Director in the Outsourcing and Life Science Industry Group. He has over 30 years of financial and operational accounting experience. Prior to joining CLA he was the Founder, CFO and COO of several Life Science (Pharmaceutical, biotech) entities. He spent his first 10 years at another CPA firm. As a Founder and CFO he has hands on experience in building international enterprises from start-up to successful exists.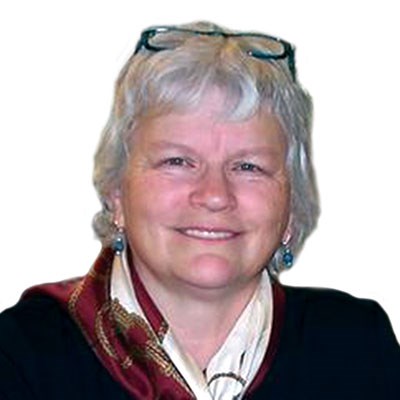 Gerri Henwood
President & CEO
Recro Pharma
---
Gerri Henwood has served as president and CEO, and a director of Recro Pharma — a revenue-generating, specialty pharmaceutical company — since its inception in 2008. From 2006 to 2013, she served as president of Malvern Consulting Group Inc., a pharmaceutical incubator and consulting firm. She continues to spend a small amount of time engaged in the provision of consulting services for MCG to other companies.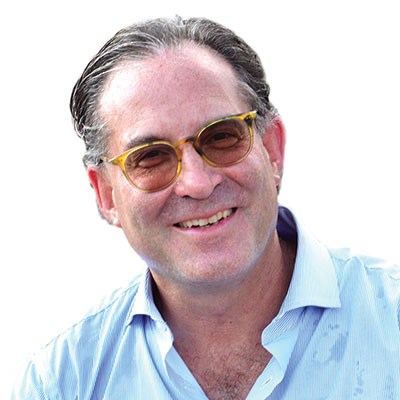 Jeff Hornstein
Executive Director
Economy League of Greater Philadelphia
---
Prior to his appointment as executive director of the Economy League in 2018, Jeff Horstein served as director of Financial and Policy Analysis for the Philadelphia City Controller, where he worked on critical issues relating to Philadelphia's fiscal health. Under his leadership, the Policy Unit produced numerous data-driven policy analyses on topics including the city's property tax system, tax delinquency, incentive programs, charter school finances and the state of retirement security.    
Ryan Hurst
Partner
RKL LLP
---
Over the course of his 15-year career, Ryan Hurst's areas of expertise have included advising clients on buying and selling businesses, succession planning, conducting valuations for transactions and structures, litigation support for shareholder disputes and strategic alternatives analyses. He earned the Accredited Senior Appraiser designation in 2015.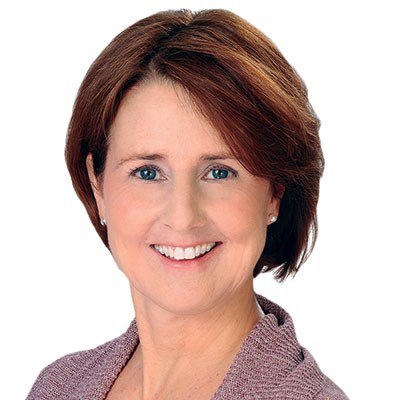 Christine Jones
Managing Partner
Blue Highway Growth Capital
---
Christine is Co-Founder and Managing Partner of Blue Highway Capital. Chris has expertise in sourcing, structuring and managing growth equity investments through two funds she co-founded. Her investment portfolio includes small middle market companies across a broad range of industries. Many of these businesses are located in rural communities. Her investments have been structured to support growth, acquisition and recapitalization strategies.
Robert Kane, Jr.
Market President
Key Bank
---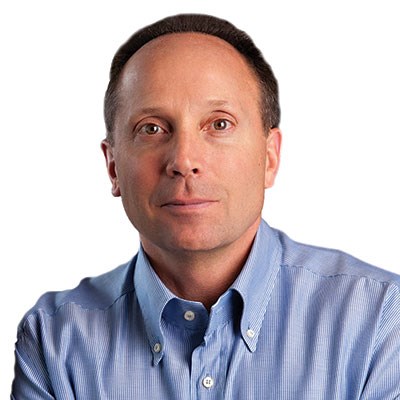 Ted Karkus
Chairman of the Board, CEO
ProPhase Labs
---
Ted Karkus, entrepreneur and CEO of ProPhase Labs. He restructured the entire company, turned around and sold the Cold-EEZE Cold Remedy brand for $50 million. He previously financed and advised ID Biomedical, a biotech company, when it was near bankruptcy. The company was eventually sold for more than $1.4 billion. Tufts University Magna Cum Laude 1981, Columbia Business School (MBA) Beta Gamma Sigma Honors 1984.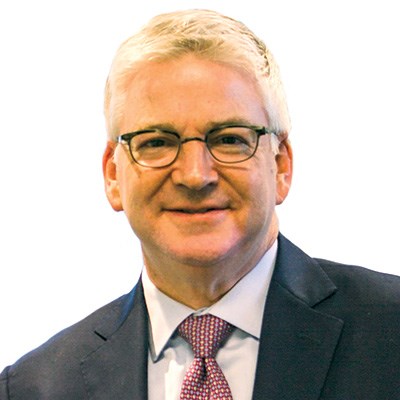 Robert Kenney
Regional Executive - Director
Alex. Brown
---
Rob is the Regional Executive of Alex. Brown Philadelphia and is responsible for the management and growth of the office. Rob and his team work with individuals and family offices to create highly customized, comprehensive wealth management solutions. He enjoys helping his clients navigate the complexities of the financial markets and providing strategies that are tailored to their needs and objectives. He specializes in asset allocation and portfolio management, utilizing equity, fixed income and alternative investments to balance risk, returns and liquidity.
Before joining Alex. Brown (now a division of Raymond James), Rob was a vice president of investments at UBS Private Wealth Management, a vice president at the JP Morgan Private Bank and a vice president at JP Morgan Securities. He earned a bachelor's degree in finance from Bloomsburg University.
Rob serves as a board member of Handi-Crafters, one of the largest employment and disability focused service programs in Chester County. A West Chester, Pennsylvania, native, he lives with his wife, Kelly, and their three children..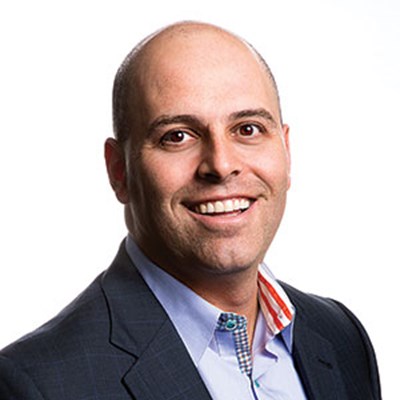 Lee M. Koury
Managing Partner
Smart Business
---
Lee is managing partner of Smart Business Network, a national events, media and marketing company founded in 1989, primarily responsible for expanding the company's Aspire deal-making conference throughout the U.S. He plays a key role in establishing corporate policies and developing long-term strategy and growth plans. Previously, he founded and chaired the Growth Group at national law firm Arter & Hadden LLP (now Tucker, Ellis & West), which focused on working with middle-market and high-growth technology companies.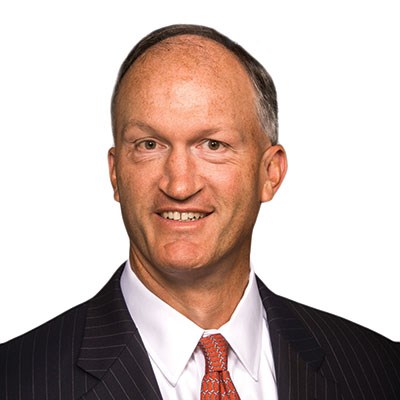 John Lee
Senior Managing Director
Griffin Financial Group
---
John Lee manages Griffin's Commercial, Industrial and Services Group. He has 25 years of experience providing merger and acquisition advisory services, private placements of debt and equity capital, and management buyout advisory services for middle-market companies in a wide range of industries. His experience includes sourcing, initiating and managing numerous investment banking transactions for middle-market business and government services, consumer and industrial manufacturing, distribution and technology companies.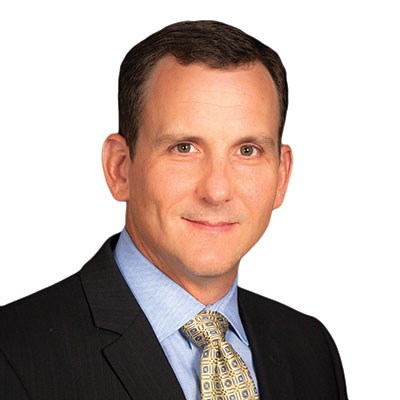 Frank Lordi
Partner
BDO, USA LLP
---
Frank Lordi is a partner in BDO's Advisory Practice with 25+ years of broad experience in finance and operations, auditing, forensic accounting, and risk management. Prior to joining BDO, he founded and served as managing principal of AC Lordi, a boutique management consulting firm, where he oversaw global finance initiatives for numerous clients including due diligence, relocating accounting operations, developing compliance programs, and implementing global HR and financial systems. He has also led various investigative matters for clients including fraudulent reporting, asset theft, and corruption. Previously, Frank worked as a manager in the Emerging Growth Practice at Arthur Andersen. He has served as part-time CFO, strategic advisor, and board member for numerous early stage and growing companies.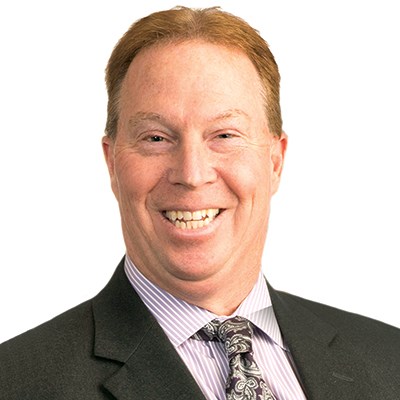 Paul Mattaini
Partner
Barley Snyder LLC
---
Paul Mattaini has practiced in the business area for over 30 years, concentrating in the mergers and acquisitions, securities, banking and corporate areas. His practice includes complex and sophisticated transactions, and he has participated in hundreds of M&A transactions. For a representative sample of transactions in which Paul has participated at Barley Snyder, please see the tombstone announcements at www.barley.com/Mergers-Acquisitions. Among other recognitions, Paul maintains an "AV" Martindale Hubbell rating and he has been listed in The Best Lawyers in America (Securities, Corporate and Banking and Finance areas) and in Pennsylvania Super Lawyers (Mergers and Acquisitions).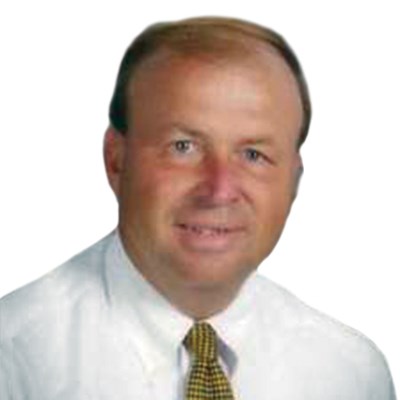 Bob McCormack
Managing Partner
Murphy McCormack Capital Advisors
---
Bob is Managing Partner and Founding Partner of Murphy McCormack Capital Advisors, a boutique investment banking and corporate advisory firm in Lewisburg, Pennsylvania. Mr. McCormack has more than 32 years of financial services experience, and focuses on providing advisory services related to business sales, mergers, acquisitions, divestitures, business valuations, debt and equity financing, and select turnaround projects. He formed Murphy McCormack Capital Advisors in 2005. He previously served as President and Chief Executive Officer of Sun Bancorp, Inc., a $1 billion financial services holding company with bank branches and affiliates located throughout central Pennsylvania.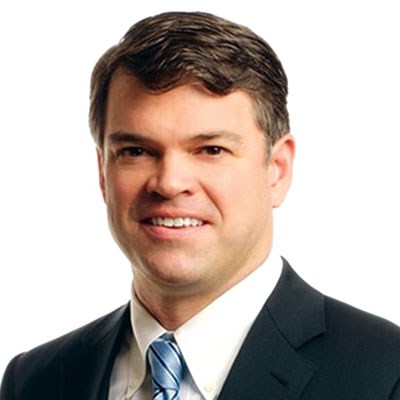 Daniel McDonough
Partner
Troutman Pepper
---
Daniel is a partner in the Corporate and Securities Practice Group of Troutman Pepper, formally Pepper Hamilton LLP, and co-chair of the firm's Food and Beverage Industry Group. He devotes his practice to merger and acquisition transactions, corporate finance matters, complex commercial contracting and general corporate advisory matters. He also has represented domestic and foreign companies in transactions overseas and in the United States.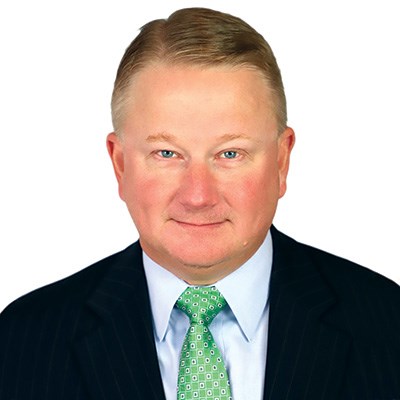 Bryan McGrath
Senior Wealth Director
BNY Mellon Wealth Management
---
Bryan T. McGrath, CWS® is a senior wealth director for BNY Mellon Wealth Management. In this role, he is responsible for new business development in the Mid-Atlantic region, and works with individuals and families to identify how BNY Mellon Wealth Management's investment and wealth management capabilities can help them reach their overall financial goals.
Prior to joining BNY Mellon Wealth Management, Bryan was a Wealth Advisor and Vice President at Key Bank. Bryan also worked as a Senior Wealth Advisor for PNC and TD Bank in addition to serving as a Regional Executive at Sovereign Bank/Santander in Philadelphia.
Bryan earned a Bachelor of Arts degree from Ursinus College, with minors in Finance and Business Administration. He has completed other certifications from Bucknell and Northwestern University in Chicago.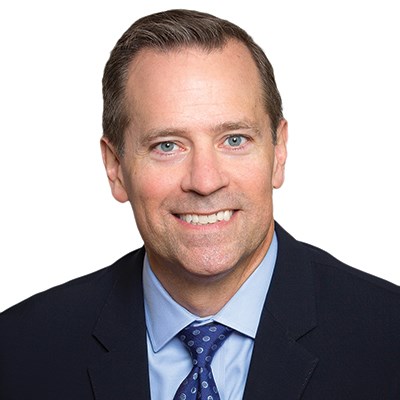 Jeffrey McGroarty
Chief Financial Officer
Annovis Bio, Inc.
---
Jeff McGroarty is a financial executive with experience in investor relations, working with analysts, creditors and financial institutions, planning and analysis, IPOs, capital allocation, SEC communications and reporting, accounting, acquisitions and turnarounds. He is currently the CFO of Annovis Bio, Inc., a clinical stage biotech developing drugs for the treatment of Alzheimer's and Parkinson's diseases and was previously CFO of Safeguard Scientifics.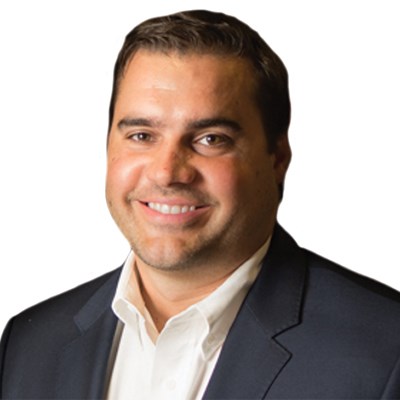 Joe Mirabile
President
USSC Group
---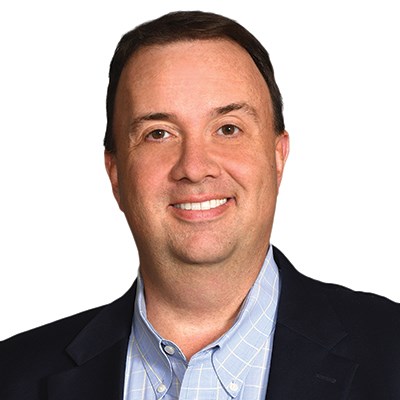 Randall C. Raifsnider
Partner
Herbein + Company, Inc.
---
Randall C. Raifsnider, ASA, MBA is a Partner in Herbein's Management Advisory Services group. Randy's work in transactions is highly specialized and each project is unique. His experience includes many industries including food and agricultural, manufacturing, services, and entertainment. In addition to quality of earnings reports, cash flow forecasts, operational analysis, and fairness opinions, Randy also conducts business valuations. A graduate of Kutztown University, Randy also earned a Masters of Business Administration in Finance from Villanova University.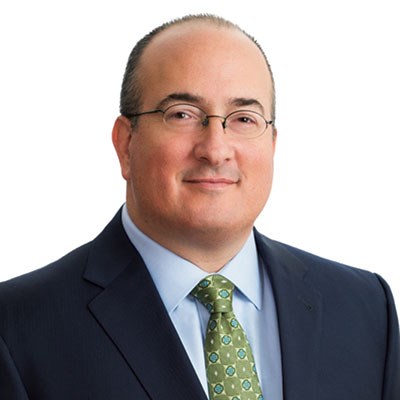 Louis Rappaport
Partner, Co-Chair, Corporate, M&A and Securities Practice Group
Blank Rome LLP
---
Louis Rappaport is Co-Chair, Corporate, M&A and Securities Practice at Blank Rome LLP. He concentrates his practice on business and corporate matters, with specific emphasis on mergers and acquisitions for middle-market companies in a wide range of industries. He has over 20 years of experience advising on hundreds of strategic and private equity M&A transactions.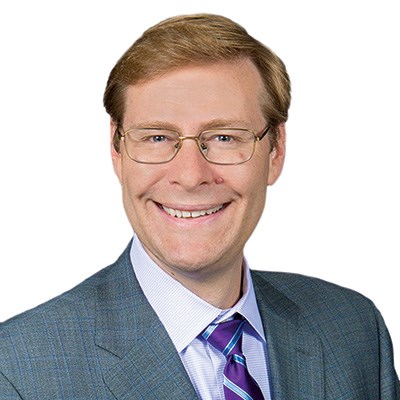 Ed Renenger
President and CEO
SES ESOP Strategies
---
Ed is President and CEO of SES ESOP Strategies and Co-Chair of the ESOP Group and the Employee Benefits and Executive Compensation Group at Stevens & Lee, an affiliated company of SES. He counsels business owners on how to sell their companies to employees through an employee stock ownership plan (ESOP) and also advises on other ESOP-related transactions.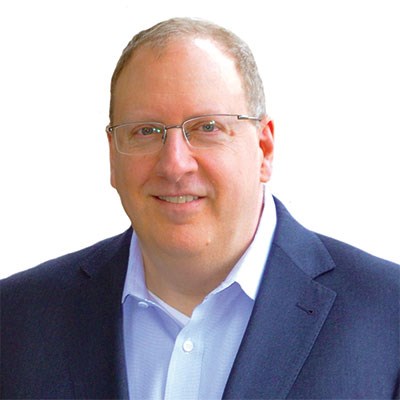 Charles Robins
Managing Director
Fairmount Partners
---
Charles Robins is a founding member of Fairmount Partners and heads the firm's Technology practice. As Fairmount's senior technology expert, he has over 40 years of experience as an entrepreneur, executive, strategic consultant and investment banker. Prior to entering investment banking, he was an executive at Safeguard Scientifics, a high-technology investment firm, and was co-founder of Rabbit Software Corp., a publicly traded pioneer that developed and marketed software-based communications products for enterprise networks.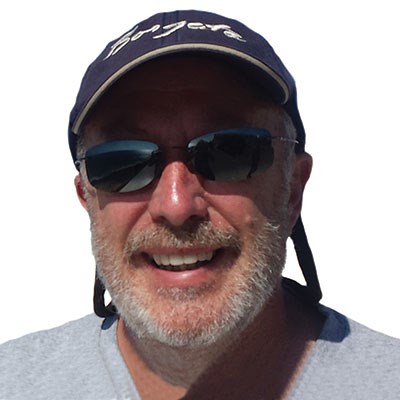 Stephen Robinson
Master Chair
Vistage
---
Stephen Robinson is a business adviser who utilizes his entrepreneurial leadership and CEO background to facilitate CEOs, presidents and owners of companies in achieving successful professional and personal goals. He enjoys working in the strategy world and has been a master chair with Vistage for more than 11 years.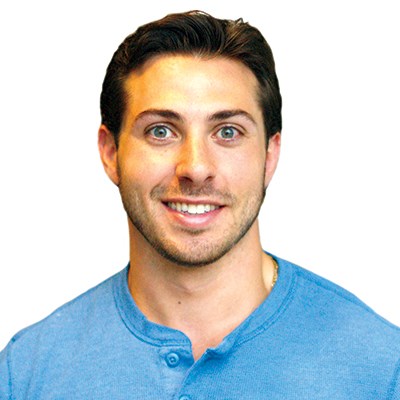 James Santore
Chief of Staff
SeventySix Capital
---
James Santore is the Chief of Staff at SeventySix Capital, the go-to platform for executives, influencers, and professional athletes, offering unique opportunities for them to invest in sports tech startups, and for entrepreneurs to access the financial and social capital that they have to offer. As the Chief of Staff, James helps to optimize strategic growth within the organization and also runs the investment team that helps decide which companies SeventySix Capital will add to it's portfolio. Prior to SeventySix Capital, James spent two and a half years in Corporate Finance at Independence Blue Cross. James graduated from La Salle University in 2016 with a degree in Finance and 4 years of Division 1 baseball experience.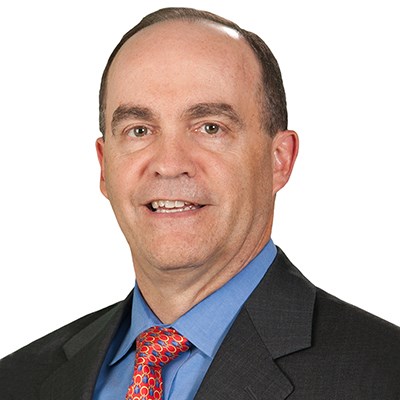 Steven A. Scolari
Partner, Co-Chair, Closely Held & Family Owned Business
Stradley Ronon
---
Steven A. Scolari provides practical and strategic legal advice to executives and owners of both private and public businesses in connection with a variety of transactional matters. As co-chair of Stradley Ronon's Closely Held & Family Owned Businesses practice, Steve's business succession planning engagements encompass corporate, tax, estate planning and family issues, including complex intergenerational shareholder and voting trust agreements and numerous liquidity transactions.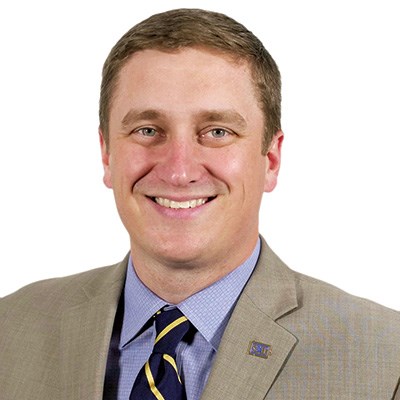 Jordan Space
President, Eastern PA Market
S&T Bank
---
Jordan Space is president of the Eastern Pennsylvania market for S&T Bank. In his role as market president, Jordan is responsible for the leadership, growth and development of the overall region, including all business lines (commercial, business banking, retail, mortgage and wealth management). Currently, the Eastern Pennsylvania market spans west of Harrisburg, northeast to the Greater Berks region, southeast into Philadelphia and all geography in between.
Previously, Jordan was responsible for overseeing all commercial banking operations throughout southcentral Pennsylvania. Since joining the Bank in 2010, he has contributed significantly to developing customer relationships and growing business throughout the region.
Jordan is a member of the Board of Trustees for Penn Medicine Lancaster General Health where he also serves on the Penn Medicine Lancaster General Health Finance/Capital Allocations Committee. In addition, he serves on the executive leadership team for the Lancaster City Alliance Economic Development & Planning and is a member of Young Presidents' Organization
Jordan and his wife, Courtney, reside in Lancaster with their two children Hudson and Katelyn.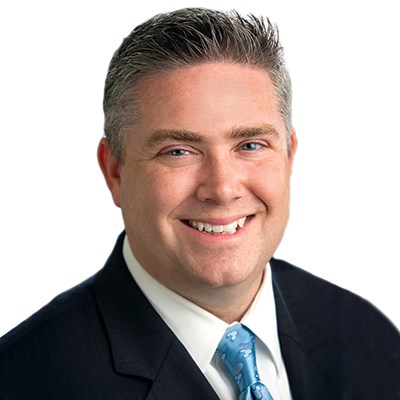 Steven Staugaitis
Director, Audit & Accounting
Kreischer Miller
---
Steve Staugaitis is a director of Audit & Accounting at Kreischer Miller, an accounting, tax, and advisory firm. Steve works exclusively with privately-held companies, many of which are family-owned. He helps companies analyze and understand their financial position, reviews their buy-sell agreements, and assists with business valuations, structuring business transfer plans for family and non-family businesses, and merger and acquisition activities. Steve joined Kreischer Miller in 2004. Previously, he worked for a national accounting firm headquartered in Bethesda, Maryland.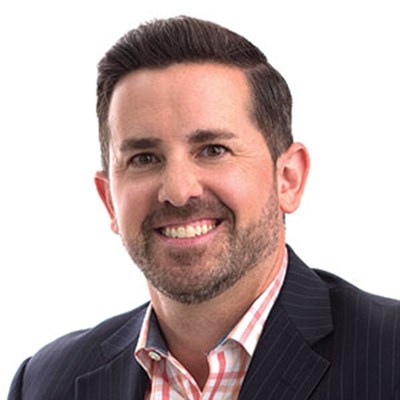 Adam VeVerka
Managing Director
NewSpring Capital
---
Adam leads business development efforts for all of NewSpring's investment strategies. Before joining NewSpring, Adam was an Investment Banking Analyst at Credit Suisse where he assisted on several transactions in the financial services and financial technology sectors.  Adam is highly involved in the private equity and venture community with leadership roles in Mid-Atlantic ACG, PACT, AMAA the New Jersey Entrepreneur Network.