Kickoff Roundtable: Family Values and M&A—Finding Alignment
Presented By: UBS
After a corporate career, Christin Cardone McClave entered her third-generation family business to help bring it to the next level--and ultimately helped execute a sale transaction for the largest private auto parts manufacturer in Philadelphia with over a billion in revenue. In a discussion with the UBS Global Wealth Management team, Christin will share her journey, addressing how her family managed through being business partners over the years, why they ultimately decided a full sale was a path they wanted to pursue—and how they have adjusted back to being a family, after the transaction.  
Moderator: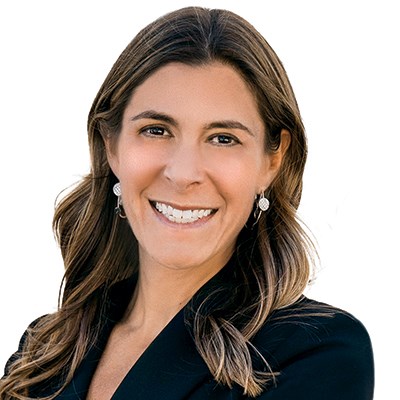 Julie Fox
Market Head, Northeast PWM
UBS
Julie is the Market Head of the Northeast Private Wealth Market business. Previously, she served as National Sales Manager and led our sales effort for both the Field Sales team and the sales organization. She was responsible for the sales strategy and direction of all field-facing resources both internally and externally to ensure consistency across our sales efforts in how we deliver products and solutions to Financial Advisors and clients. A 19-year veteran of UBS, Julie was instrumental in launching the UBS Global Family Office Group, a unique offering in the industry serving the needs of UHNW clients and their Advisors. Julie spent five years in the field in key branch roles including the Metro Regional Sales Manager. She also has seven years of experience in our Capital Markets group leading an array of teams and businesses.
Additionally, Julie served as the management liaison between the FA Advisory Council and home office, and is a former co-chair for the firm's Diversity Network (All Bar None) in the Americas. Julie led the efforts to start a 100 Women in Finance location in Philadelphia where she is the Co-chair.
She also sits on the boards of Philadelphia College of Osteopathic Medicine and the Forum of Executive Women. She was selected to be one of the [email protected] Community Class of 2020 on behalf of UBS. Julie played collegiate Division I tennis at Lehigh University. She holds her executive M.B.A. from Fordham University. She has served on several other non-profit boards including Futures and Options and JOIN Israel. Julie, her husband Stephen, and sons Mason and Logan live in Villanova, Pennsylvania.
Panelists: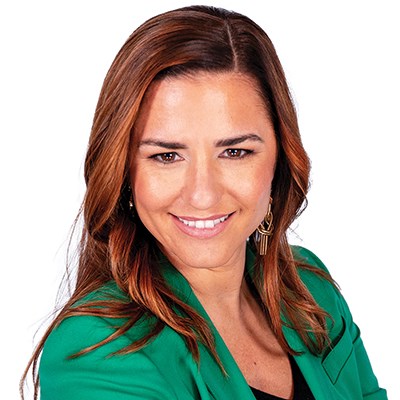 Christin Cardone McClave
Chief Growth Officer
AchieveNEXT
Christin McClave is the former COO/Chief People Officer and board member of CARDONE Industries, a $1B in revenue, global aftermarket auto parts manufacturing company as of May 2019. She successfully helped lead the sale process of her 3rd generation family business to one of the largest, global private equity firms. Her current role is Chief Growth Officer at AchieveNEXT, a human capital advisory firm that serves emerging & middle market companies on Talent Performance Solutions, DEI, Strategic HR Advisory and Finance initiatives, as well as hosting the CFO Alliance peer network. She serves on the advisory boards of Global Impact, the Salvation Army Kroc Center of Philadelphia, and World Vision's Strong Women/Strong World Campaign.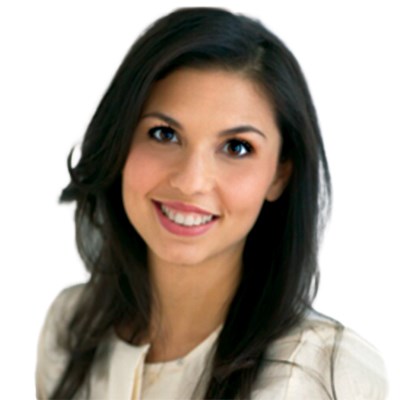 Bianca Benedetti-Fang
Director, Business Owner Segment Field Engagement Manager
UBS
Bianca joined UBS Wealth Management in 2010 and is currently the Business Owner Segment Program Field Engagement Manager for the Strategic Client Segments group in the UBS Client Strategy Office. In this role she is committed to working with financial advisors to understand and address the unique financial needs of founders and business owners. 
Prior to joining the CSO, Bianca developed & delivered banking sales resources to WM bankers & financial advisors as the Field Engagement Strategist for the UBS Bank USA sales & client messaging teams. 
From 2010-2017 Bianca worked as a Wealth Strategy Analyst for a UBS Pinnacle Wealth Management team. During her 8 years with the group, Bianca was focused on developing business growth initiatives including building the team's banking services platform to provide their UHNW clients with UBS Bank lending & liability solutions. Additionally, as the team's head trader from 2012-2017, Bianca also oversaw all trading execution for the group's PMP discretionary managed portfolios valued at over $500M.