Committee
Chairman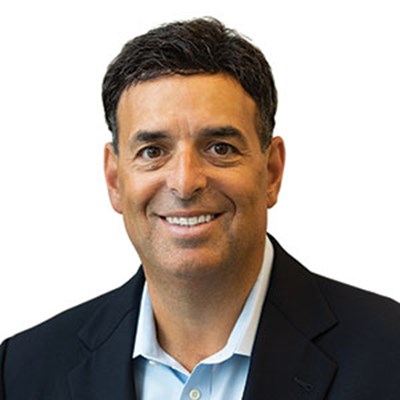 Fred Koury
President & CEO
Smart Business Network
---
Fred co-founded Smart Business Network in 1989 with a single publication in Cleveland, Ohio. In the years since, he has built the company into a leading multimedia and content marketing business providing print and digital marketing services to a national client base.
---
Host Committee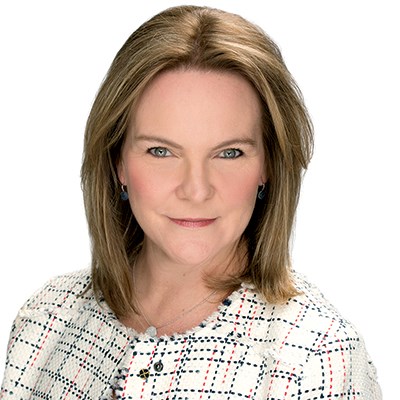 Emily Venable Biscardi
CEO
Xelerate, LLC
---
Emily Venable Biscardi is founder and CEO of Xelerate LLC, an agile and data-driven recruitment process outsourcing provider. She founded the company in 2004 because she believed there was a better way to service customers in the talent acquisition industry by designing and implementing solutions that fill gaps in corporate recruiting programs. Xelerate was named to the 2018 Inc. 5000 list and received the SmartCEO Brava! Award in 2013 and the SmartCEO Hall of Fame Award in 2014.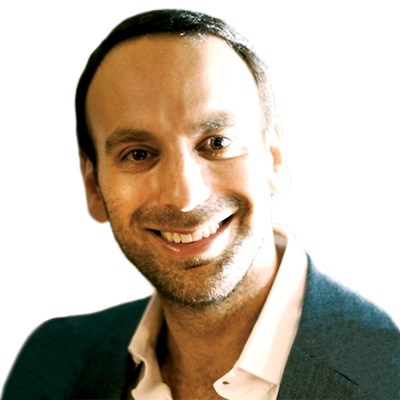 Charles Bodie
Partner
Drayton Park Capital
---
Charles Bodie is the founder and Partner of Drayton Park Capital LP, an independent investment firm focused on providing structured and flexible growth capital to lower-mid market operating businesses.
Previously, he was a Partner of London-based Special Situations fund manager Kelso Place Asset Management.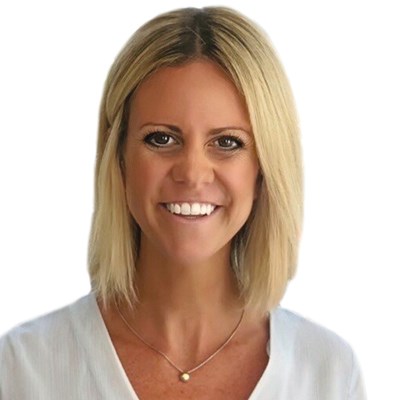 Abbey Bricker
Certified Business Performance Advisor
Insperity
---
As a trusted advisor and growth strategist, Abbey Bricker partners with small to mid-size businesses to help them attract and retain top talent, reduce the time they spend on administrative tasks, improve employee engagement and reduce and gain better control of healthcare benefits.
Keegan Caldwell
Managing Member
Caldwell
---
Dr. Keegan Caldwell is the Founder and Managing Member of Caldwell. He is an esteemed business leader with extensive and diverse experience in advising companies through the conception of innovation to 9 and 10-figure monetization events. Keegan is particularly skilled in assisting both start-ups and established entities in developing patent portfolios with multiple avenues for an ROI. He utilizes his technical expertise and entrepreneurialism to leverage IP as a business asset for M&A, licensing, and enforcement.
Keegan's path to success has been non-traditional. He served in the US Marine Corps after high school. Following his service and before building the #1 fastest growing law firm in the US, according to Inc. magazine, Keegan enrolled in college and completed a BS and PhD in chemistry at George Washington University--a path that would later lead him to his entrepreneurial career. At GW, while investigating career options outside of academia for those with PhDs, he found an unconventional road to becoming a patent attorney without going to law school. Upon completing his PhD and passing the patent bar, he went on to work for two years at a large law firm. He then studied for and successfully passed a state bar exam. During this time, he discovered a knowledge gap in the intellectual property law industry, leading him to found his own firm focused on treating IP as an asset class to achieve business objectives.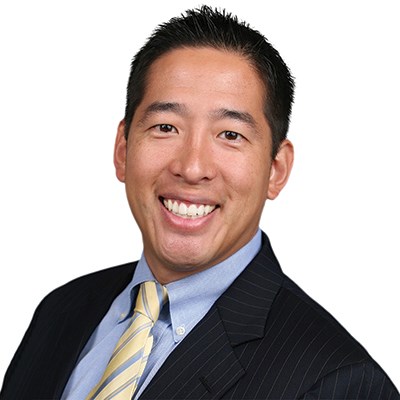 Jonathan Chou
Partner
Eureka Equity Partners
---
Jonathan is a Partner at Eureka Equity Partners, a Philadelphia-based lower middle market private equity firm focused on making majority and minority investments in companies with revenue up to $100 million in the business services, consumer, healthcare, and specialty industrial sectors. Jonathan is responsible for transaction sourcing, evaluation and negotiation, managing senior and subordinated debt lender relationships, and working with portfolio company management teams on strategic initiatives.
Jonathan also serves on Eureka's Investment Committee. Jonathan currently serves on the Board of Directors of McCue Corporation and is a former Board member of Campus Televideo, Creative Co-Op, Everite Machine Products, FlexManage and Total Military Management. Prior to joining Eureka, Jonathan was an Engagement Manager for L.E.K. Consulting, an international management consulting firm focused on strategy and mergers & acquisitions. Previous to L.E.K., Jonathan executed acquisitions of investment management firms as an Associate with Value Asset Management, Inc., and worked as a Financial Analyst in the investment banking division of BT Alex. Brown Incorporated. Jonathan received an M.B.A. with Honors in Finance, Strategic Management, and Entrepreneurial Management from the Wharton School of the University of Pennsylvania and a B.A. in Economics from Columbia University.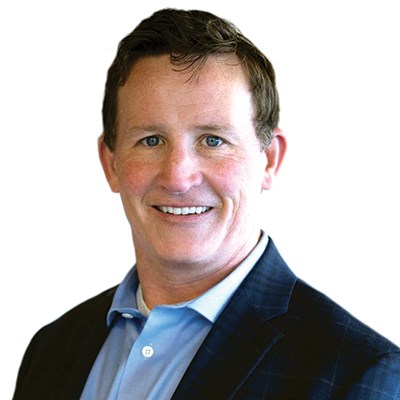 Ryan Clark
Co-Founder & CEO
PeopleShare, LLC
---
Ryan is among the most respected leaders in the staffing industry, known for his fierce commitment to providing outstanding customer service and his tenacious pursuit of excellence. His experience includes over twenty years in staffing as well as extensive experience in sales and sales management. Ryan spent seven years working at PDI, the world's largest contract sales organization supporting the pharmaceutical industry, where he was continuously recognized as a top performer and was promoted several times.
In 2003, Ryan was hired by a major Dallas-based staffing company where he made significant contributions. Within three months, Ryan turned the unprofitable office into one of the most profitable offices in the company. In 2005, Ryan co-founded PeopleShare, a regional staffing firm dedicated to placing candidates in light industrial, administrative and clerical positions. Ryan's vision was to create a staffing company that provides employees and customers the opportunity to achieve their goals and enhance their overall success. Having the expertise, industry experience, and resources to recruit the best talent for each and every opportunity have been a critical factor in PeopleShare's success.
Ryan's determination, drive and talent have propelled PeopleShare into the fastest growing staffing firm in Pennsylvania with 16 locations throughout PA, NJ and DE. Since their first year of eligibility in 2007, PeopleShare has been named "Best Places to Work" by the Philadelphia Business Journal every year and named to the Inc.500/5000 list. In 2015, PeopleShare exceeded $100MM in annual revenue and was acquired by Trivest, a Private Equity firm based in Coral Gables, Florida.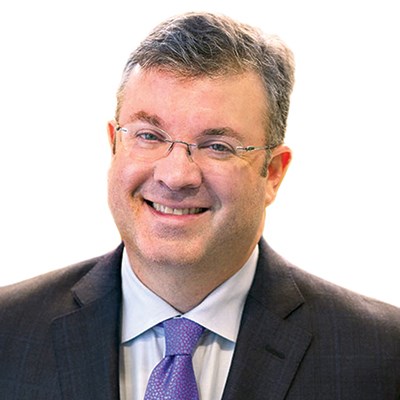 Neil Cooper
Executive Partner
Royer Cooper Cohen Braunfeld LLC
---
Neil Cooper is the Executive Partner of RCCB, attorneys who think and act like entrepreneurs and business people. Neil focuses his practice primarily on business and corporate law matters, effectively serving as outside general counsel to many of his clients. Neil advises clients on acquisitions and dispositions and a broad range of business agreements, with emphasis on emerging growth and middle market companies, entrepreneurs, and investors.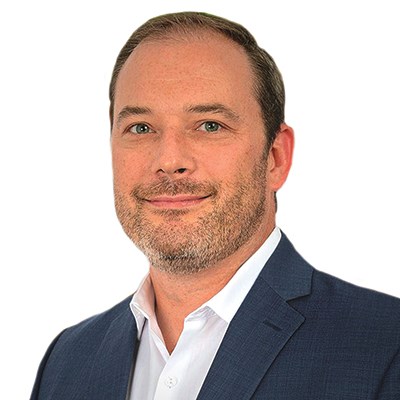 Jason Cunningham
Vice President, Business Development
Argosy Private Equity
---
Jason joined Argosy in 2019 as Vice President of Business Development. Mr. Cunningham leads the firm's transaction sourcing and origination activities, bringing more than 18 years of experience as an investment banker and private equity investor focused exclusively on middle market businesses. Throughout his career, Mr. Cunningham has advised middle market clients in across a broad range of industries on public and private company mergers and acquisitions, spin-offs, private placements, strategic alternatives, succession planning and capital formation issues.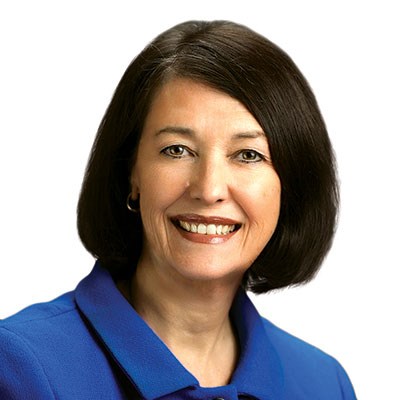 Denise Devine
Co-Founder, CAO, and CFO
RTM Vital Signs
---
Denise L. Devine, CPA, MBA, MST, is an experienced independent board director. Her experience spans from entrepreneurial startups to Fortune100 corporations. She is founder and CEO of FNB Holdings LLC, a company dedicated to initiatives in the health and wellness space, and a founder, CAO and CFO of RTM Vital Signs LLC, an early stage medical device company.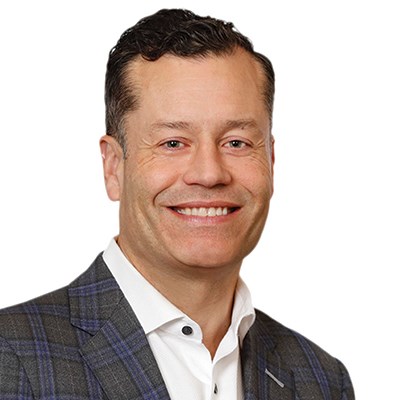 David Dunstan
Managing Director
Citizens Bank M&A Advisory
---
David co-founded Western Reserve Partners in 2004, which was acquired by Citizens in 2017, and has more than 25 years of experience advising middle market companies in mergers and acquisitions and capital raising across a wide range of industries. Prior to co-founding Western Reserve Partners, he was a Managing Director at KeyBanc Capital Markets and Manager of Consumer Investment Banking at McDonald Investments. David started his career at Ernst & Young, where he provided financial consulting and audit services to middle market companies.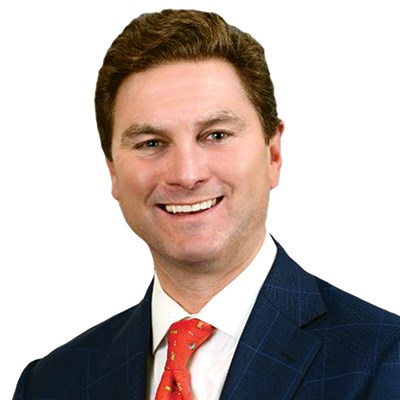 Ted Durkin
Managing Director
UBS Financial Services
---
Ted joined the Financial Services industry in 1994 as a Financial Advisor with Merrill Lynch in the World Financial Center, NYC.Over the next twenty years he held numerous positions with Merrill Lynch. In April 2000 he transitioned from Financial Advisor to a career in Leadership. Those roles included: Regional Sales Manager in Washington, DC (2000-2002), Complex Director in Norfolk, VA (2002-2005), Managing Director for Philadelphia Complex (2005-20011), and PA/Delaware Markets, Head of the Affluent Segment for ML (2001-2014). In 2015 Ted had the great fortune to join UBS running the Philadelphia/ South Jersey Complex. Today, he is the Market Head for Pennsylvania. Our eight offices comprise 150 FAs, 85 CSAs, and an outstanding Leadership Team supported by incredible specialists.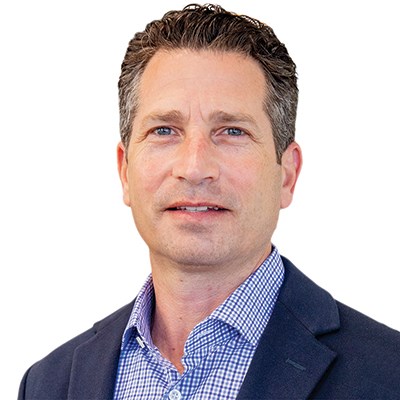 Andrew Goldberg
Chief Operating Officer
HealthVerity, Inc.
---
Andrew Goldberg is co-founder and COO of HealthVerity and is responsible for the day-to-day operations and performance excellence.
He was formerly the SVP Strategy and Marketing for Dialogic where he was responsible for corporate development and global marketing, before selling the business to Novacap. He was previously the Vice President, Corporate Development for Avaya which was sold to Silverlake/TPG. Andrew co-founded Eziaz, a venture-backed broadband access company. He also held various roles at Comcast, Bain & Company and Diageo. Andrew holds an MBA with Distinction from Harvard Business School and a BA with Honors in History from the University of Pennsylvania.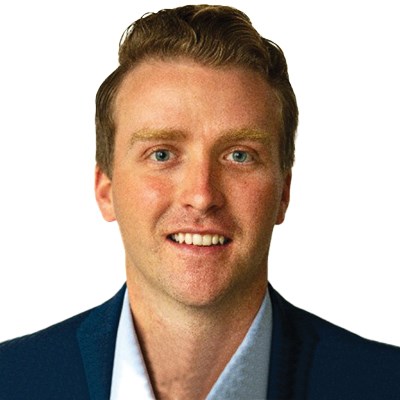 Brendan Graham
Executive Director, Branch Manager, Private Wealth Management
UBS
---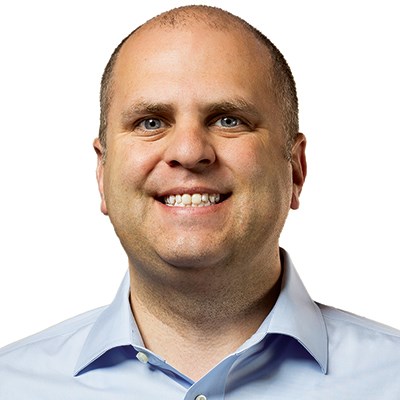 Benjamin Greenfeld
Partner & Chief Investment Officer
Waldron Private Wealth
---
Ben is a Partner and Chief Investment Officer at Waldron Private Wealth. He leads the vision, strategy and implementation of the investment department and is deeply involved in all aspects of our goal-based investment management approach. He also oversees the development of customized investment strategies for all Waldron clients, ensuring that allocations are aligned with each client's unique goals. He works directly with clients to seamlessly integrate asset allocations within their overall planning strategy and provide comprehensive wealth advisory services.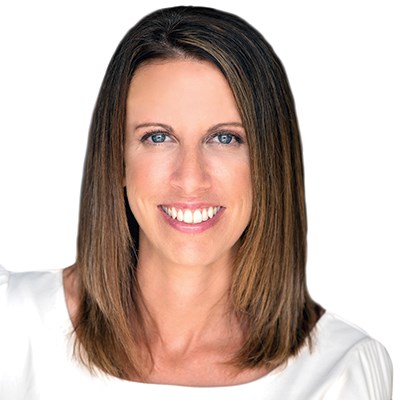 Betsy Hamm
CEO
Duck Donuts
---
Betsy Hamm, oversees the overall direction of the organization and leads the development of the company's long- and short-term goals and strategic initiatives. She is committed to building and protecting the 100+ unit growing franchise brand by generating awareness and driving revenue. She works alongside her team to identify and provide the necessary tools and resources to ensure franchisees achieve ultimate profitability and success. In her previous role as chief operating officer, she oversaw operations, marketing and business development, focusing on product development and daily operations. Prior to being named chief operation officer, she served as the marketing director.
Betsy joined Duck Donuts with 15 years' experience as the marketing director for Hershey Entertainment & Resorts, a world-class entertainment and hospitality company that owns and operates many of the sweet attractions, resorts, and entertainment venues across Hershey, Pennsylvania. Betsy serves on the Board of Harrisburg's Capital Region Economic Development Corporation (CREDC) and Central Penn College. She holds a Bachelor of Arts in Communication and Master of Business Administration from Shippensburg University.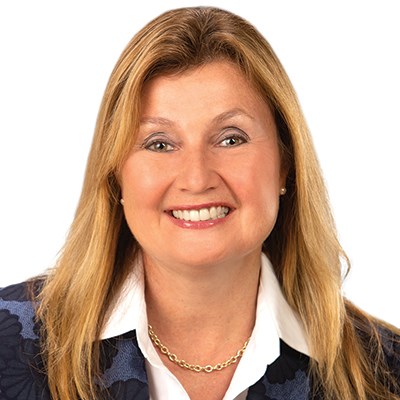 Annamarie Hellebusch
Owner
AGH Holdings LLC
---
Annamarie Geppert Hellebusch entered the real estate investment market after practicing for 25 years as a Women's Health Nurse Practitioner. Since 2015, Annamarie has been buying homes in the Montgomery County area and reselling them after extensive renovations. Her team of realtors and subcontractors work closely together to create move in ready homes for her clients.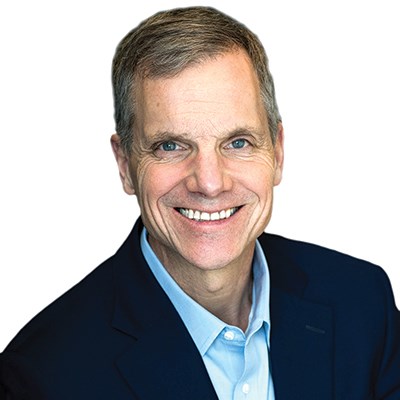 Leo Helmers
Co-Founder
Mereo Capital Partners
---
Leo Helmers is the co-Founder of Mereo Capital Partners ("Mereo"), a private equity and special situations investment firm focused on the lower middle market. Prior to founding Mereo, Leo served as co-Founder of Susquehanna Private Capital ("SPC"), a private equity fund backed by Susquehanna International Group, and Founder of LMZ Partners, a personal private equity entity focused on lower middle market buyouts. Leo had previously served as Managing Director, Partner and Fund Head at The Carlyle Group ("Carlyle"), where he co-founded Carlyle's mezzanine investment strategy, raising two funds, Carlyle Mezzanine Partners I, LP, a $436 million partnership in May 2006, and Carlyle Mezzanine Partners II, LP, a $554 million partnership in February 2009.
Leo currently serves on the boards of Swish Dental, LLC, Luna Labs, Inc. and Integrated Foot and Ankle Specialists, LLC. He most recently served on the boards of Long Island Veterinary Specialists, Plews Edelmann, Sunrise Transportation and LeverPoint Management, which have been successfully sold or recapitalized.
Leo is currently on the Board of Trustees of Lafayette College, where he serves on the Executive Committee and Investment Committee and chairs the Grounds and Property Committee. He is also on the Board of Visitors of the Fox School of Business at Temple University.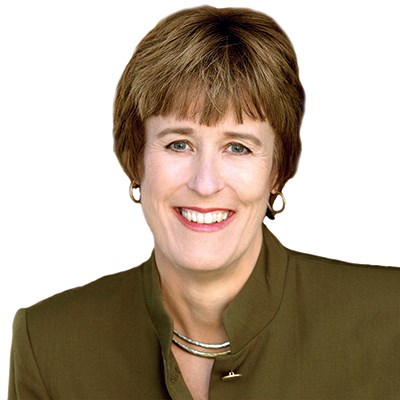 Jane Hollingsworth
Managing Partner
Militia Hill Ventures
---
Ms. Hollingsworth is the founding Managing Partner of Militia Hill Ventures, an organization that creates, builds and invests in life sciences companies. While at MHV, Jane co-founded and currently serves as Executive Chair of Eliksa Therapeutics, a regenerative medicine company, co-founded and served as Executive Chair of Spirovant Sciences, a gene therapy company sold to Sumitomo Dainippon Pharma, and served as Executive Chair and CEO of Immunome Inc. (NASDAQ: IMNM), a cancer immunotherapy company.
She also currently serves as Chair of the board of directors of Diffusion Pharmaceuticals (NASDAQ:6/17/22 DFFN) and as a member of the board of Ribonova, Inc., Afimmune Ltd. and the University City Science Center.
Prior to MHV, Jane was co-founder and CEO of NuPathe Inc. (NASDAQ: PATH), a neuroscience focused biopharmaceutical company (sold to Teva). She also co-founded and served as EVP of Auxilium Pharmaceuticals (NASDAQ: AUXL), a urology and rare disease focused biopharmaceutical company (sold to Endo Pharmaceuticals).
Prior to founding and leading multiple biopharmaceutical companies, Ms. Hollingsworth was VP, Secretary & General Counsel of IBAH, Inc. (NASDAQ: IBAH), a multinational clinical research organization. Before joining IBAH, she practiced law at the Philadelphia law firm of Montgomery, McCracken, Walker & Rhoads and served as law clerk to the Honorable Jane R. Roth of the United States District Court for the District of Delaware.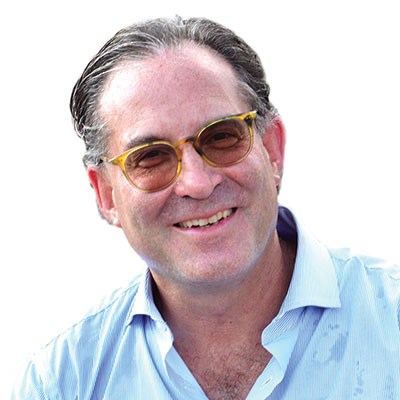 Jeff Hornstein
Executive Director
Economy League of Greater Philadelphia
---
Prior to his appointment as executive director of the Economy League in 2018, Jeff Horstein served as director of Financial and Policy Analysis for the Philadelphia City Controller, where he worked on critical issues relating to Philadelphia's fiscal health. Under his leadership, the Policy Unit produced numerous data-driven policy analyses on topics including the city's property tax system, tax delinquency, incentive programs, charter school finances and the state of retirement security.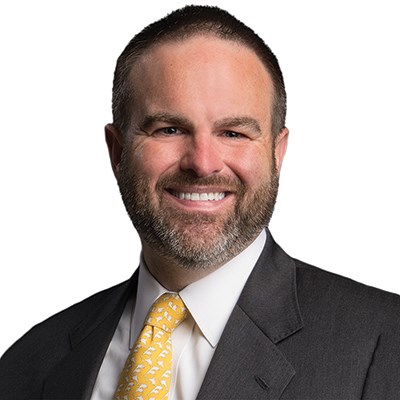 Ryan Hurst
Partner
RKL LLP
---
Over the course of his 15-year career, Ryan Hurst's areas of expertise have included advising clients on buying and selling businesses, succession planning, conducting valuations for transactions and structures, litigation support for shareholder disputes and strategic alternatives analyses. He earned the Accredited Senior Appraiser designation in 2015.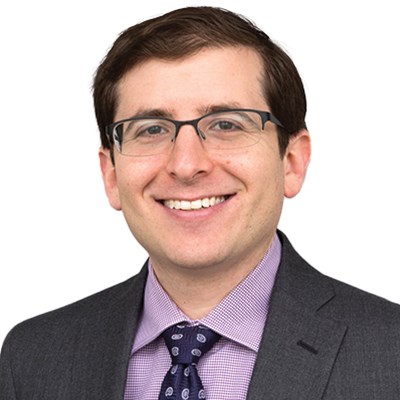 Peter Jaslow
Partner
Ballard Spahr LLP
---
Peter Jaslow, Practice Co-Leader of the firm's Blockchain Technology and Cryptocurrency Group, is a corporate and transactional attorney who advises publicly- and privately-held companies in corporate and commercial transactions. In particular, Peter represents companies in public and private offerings and other capital-raising transactions, merger and acquisition transactions, and a variety of commercial technology and financial services transactions. He also counsels clients regarding securities matters, including corporate governance, disclosure, and compliance matters.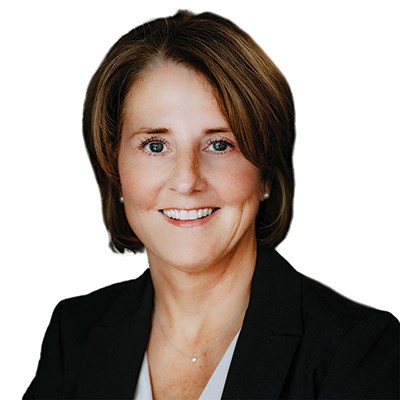 Christine Jones
Managing Partner
Blue Highway Capital
---
Christine is Co-Founder and Managing Partner of Blue Highway Capital. Chris has expertise in sourcing, structuring and managing growth equity investments through two funds she co-founded. Her investment portfolio includes small middle market companies across a broad range of industries. Many of these businesses are located in rural communities. Her investments have been structured to support growth, acquisition and recapitalization strategies.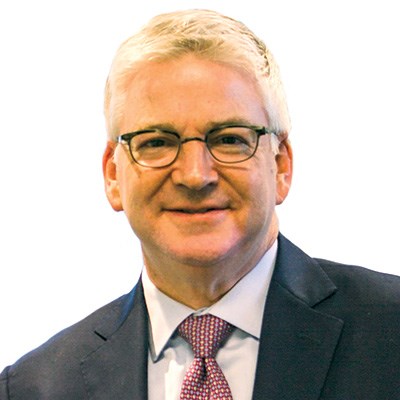 Robert Kenney
Regional Executive - Director
Alex. Brown
---
Rob is the Regional Executive of Alex. Brown Philadelphia and is responsible for the management and growth of the office. Rob and his team work with individuals and family offices to create highly customized, comprehensive wealth management solutions. He enjoys helping his clients navigate the complexities of the financial markets and providing strategies that are tailored to their needs and objectives. He specializes in asset allocation and portfolio management, utilizing equity, fixed income and alternative investments to balance risk, returns and liquidity.
Before joining Alex. Brown (now a division of Raymond James), Rob was a vice president of investments at UBS Private Wealth Management, a vice president at the JP Morgan Private Bank and a vice president at JP Morgan Securities. He earned a bachelor's degree in finance from Bloomsburg University.
Rob serves as a board member of Handi-Crafters, one of the largest employment and disability focused service programs in Chester County. A West Chester, Pennsylvania, native, he lives with his wife, Kelly, and their three children..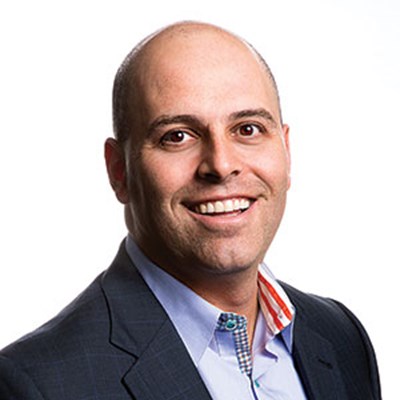 Lee M. Koury
Managing Partner
Smart Business Network Inc.
---
Lee is managing partner of Smart Business Network Inc., a national events, media and marketing company founded in 1989, primarily responsible for expanding the company's Aspire deal-making conference throughout the U.S. He plays a key role in establishing corporate policies and developing long-term strategy and growth plans. Previously, he founded and chaired the Growth Group at national law firm Arter & Hadden LLP (now Tucker, Ellis & West), which focused on working with middle-market and high-growth technology companies. 
Tia Lyles-Williams, D.Sc.
Founder & CEO
LucasPye BIO
---
As an African-American Queer Woman, Tia Lyles-Williams is the 1st to own & lead a Biotechnology / Biopharmaceutical Large-Scale Manufacturing Company.
Tia is a facilitative leader that is highly knowledgeable about the biotechnology / biopharmaceutical industries & its impact on patients, the middle-class workforce, and economic development in underserved communities. She has twenty (20) years of experience within the industry formerly working for the U.S. Federal Government, Big Pharma and Small Biotech Companies.
LucasPye BIO will be the 2nd African-American owned/lead biotech manufacturing company in the commercial — 65 years after Dr. Percy Lavon Julian and his company, Julian Laboratories, Inc. (1953) in Oak Park, IL — the 1st African-American to own & lead a biotech/biopharma company.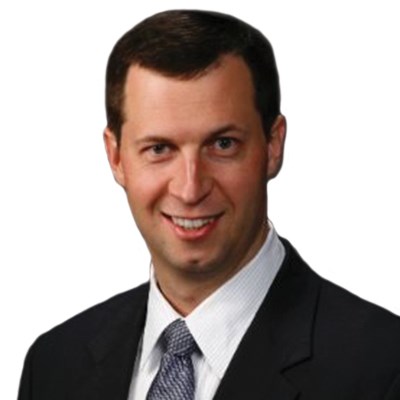 Rich Mahler
Managing Dir.; Former CEO
Accenture; Revolutionary Security LLC
---
Rich is responsible for the delivery of IT and OT cybersecurity services across utility, energy, chemical, health and life sciences, manufacturing, retail, and financial services industries. He is also the Global Utilities Lead for Accenture Security.
Prior to Revolutionary Security being acquired by Accenture, Rich was co-founder, President, and CEO. Revolutionary Security provided cybersecurity professional services to enterprise clients.
Prior to founding Revolutionary Security LLC, Rich spent over 20 years at Lockheed Martin and was the Director of Commercial Cyber Services. He also held other leadership positions at Lockheed Martin that involved working with commercial, federal, defense and local government organizations to plan, analyze, integrate and deliver complex systems, with practical experience in cyber security, software development, system architecture, business development, consulting and program management.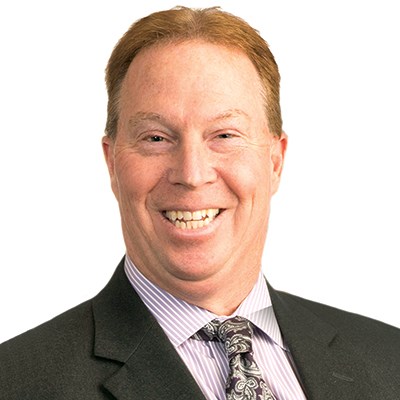 Paul Mattaini
Partner
Barley Snyder LLC
---
Paul has practiced in the business area for over 30 years, concentrating in the mergers and acquisitions, securities, banking and corporate areas. His practice includes complex and sophisticated transactions, and he has participated in hundreds of M&A transactions. For a representative sample of transactions in which Paul has participated at Barley Snyder, please see the tombstone announcements at www.barley.com/Mergers-Acquisitions. Among other recognitions, Paul maintains an "AV" Martindale Hubbell rating and he has been listed in The Best Lawyers in America (Securities, Corporate and Banking and Finance areas) and in Pennsylvania Super Lawyers (Mergers and Acquisitions).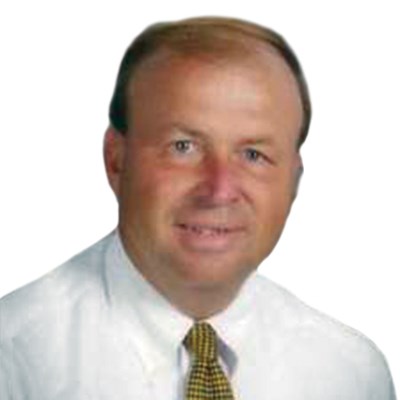 Bob McCormack
Managing Partner
Murphy McCormack Capital Advisors
---
Bob is Managing Partner and Founding Partner of Murphy McCormack Capital Advisors, a boutique investment banking and corporate advisory firm in Lewisburg, Pennsylvania. Mr. McCormack has more than 32 years of financial services experience, and focuses on providing advisory services related to business sales, mergers, acquisitions, divestitures, business valuations, debt and equity financing, and select turnaround projects. He formed Murphy McCormack Capital Advisors in 2005. He previously served as President and Chief Executive Officer of Sun Bancorp, Inc., a $1 billion financial services holding company with bank branches and affiliates located throughout central Pennsylvania.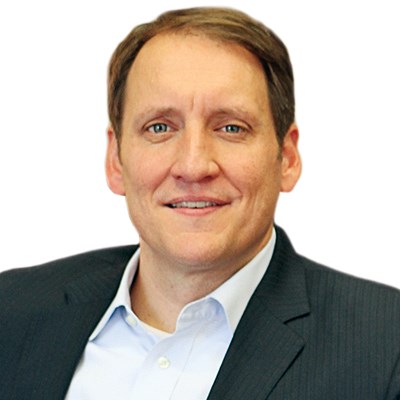 Brian McDaid
General Partner
Spring Capital Partners
---
Brian joined Spring Capital in 2008 after spending nine years as an investment banker for Navigant Capital Advisors and KPMG Corporate Finance. He worked with both public and privately held companies to develop and execute strategies for liquidity and growth. Previously, Brian worked for Public Financial Management, a municipal financial advisory firm, where he focused on project financings, private placements and structured derivative products for large public works projects. Brian began his career as an analyst in the investment banking group at Chase Securities, Inc. in New York.
Brian is a graduate of Haverford College and a Chartered Financial Analyst (CFA).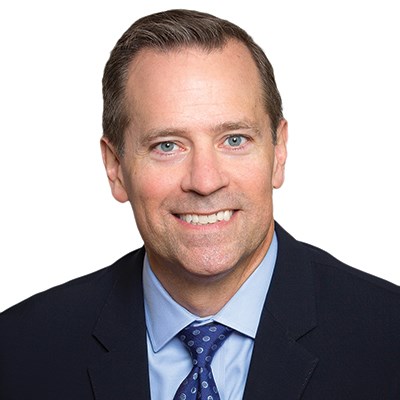 Jeffrey McGroarty
Chief Financial Officer
Annovis Bio, Inc.
---
Jeff is a financial executive with experience in investor relations, working with analysts, creditors and financial institutions, planning and analysis, IPOs, capital allocation, SEC communications and reporting, accounting, acquisitions and turnarounds. He is currently the CFO of Annovis Bio, Inc., a clinical stage biotech developing drugs for the treatment of Alzheimer's and Parkinson's diseases and was previously CFO of Safeguard Scientifics.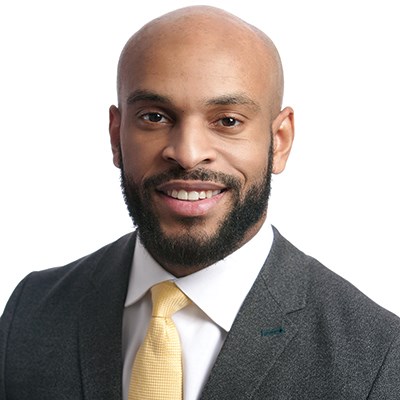 Geoff Pope
Senior Vice President
Aon
---
Geoff Pope is a Senior Vice President at Aon. He has 10+ years of experience in managing large property and casualty risk, delivering insurance solutions and industry- leading expertise in the healthcare and life science industries, including complex M&A transactions, and intellectual property. Prior to his insurance career, Geoff played 4 seasons in the NFL and has an MBA from Columbia Business School.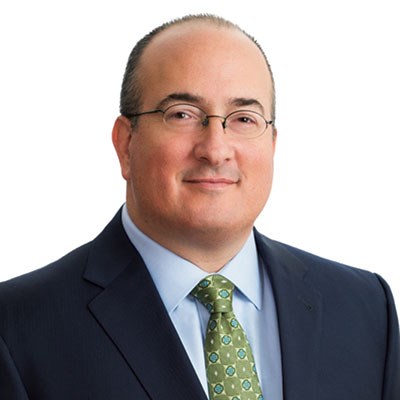 Louis Rappaport
Partner, Co-Chair, Corporate, M&A and Securities Practice Group
Blank Rome LLP
---
Louis is Co-Chair, Corporate, M&A and Securities Practice at Blank Rome LLP. He concentrates his practice on business and corporate matters, with specific emphasis on mergers and acquisitions for middle-market companies in a wide range of industries. He has over 20 years of experience advising on hundreds of strategic and private equity M&A transactions.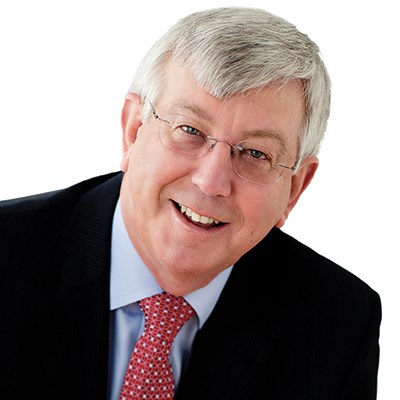 Jeffrey Rotwitt
President
SunCenter Studios
---
Jeffrey B. Rotwitt received his Bachelor of Arts degree, magna cum laude, from the University of Pennsylvania and his Master of Business Administration with a concentration in Finance from the Wharton School of the University of Pennsylvania. Mr. Rotwitt also graduated from Penn's School of Law, where he was awarded the degree of Juris Doctor and taught an interdisciplinary graduate course in entrepreneurship created for the Schools of Engineering and Law but was open to all graduate programs.
For over 40 years, Mr. Rotwitt has been active in corporate, venture capital and real estate areas as both an investor/developer and as a partner of a major Philadelphia law firm and as advisor to some of the nation's most sophisticated firms, particularly in the areas of venture capital investments, joint ventures and real estate development totaling in the billions of dollars. He has been selected perennially by peers and professional organizations as one of Pennsylvania's premiere lawyers.
Mr. Rotwitt developed Sun Center Studios, the state-of-the-art studio, entertainment and media facility in suburban Philadelphia that has hosted many Hollywood feature film and television productions of the major studios including Sony, HBO, MGM, Netflix and others featuring Will Smith, Sylvester Stallone, Harrison Ford, Nicole Kidman, Bryan Cranston, Kevin Hart, Bruce Willis, Richard Gere, Samuel L. Jackson, James McAvoy, Chadwick Boseman, Michael B. Jordan, Jason Segel, Sally Field, Adam Sandler, M. Night Shyamalan and Kate Winslet.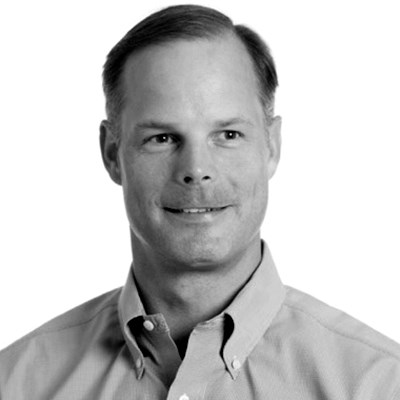 Sam Scheid
Managing Partner
Three Bridges Private Capital
---
Sam Scheid is a founding partner of Three Bridges Private Capital. He has over twenty five years of institutional money management, financial services, and operational experience. Three Bridges Private Capital provides investment opportunities to individuals and family offices in venture capital, private equity and debt financing. Sam graduated form the University of Pennsylvania with a degree in Economics.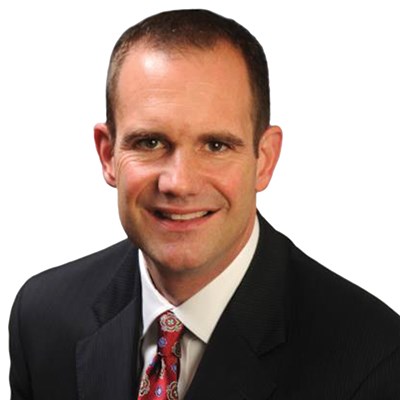 Mark Schrieber
Managing Director
JP Morgan Chase Bank
---
Mark Schrieber is Managing Director and Head of Business Development for Chase Commercial Banking in Pennsylvania, Delaware and Southern New Jersey. He is responsible for providing banking and financial solutions to mid-sized companies and is a member of the regional and market leadership teams. Mark has spent over 20 years of his banking and financial services career with Chase and its predecessor organizations. Mark began his career as a credit analyst with Fifth Third Bank in Cincinnati, Ohio, before moving to Chicago to join Charter Financial, which is now Wells Fargo Equipment Finance. 
Prior to his current role, Mark served in various capacities with increasing responsibility including Region Manager, Market Executive and Relationship Executive for Chase Commercial Banking. Prior to that, Mark was lead territory manager with JPMorgan Equipment Finance. In this capacity, he was responsible for coverage of the firm's Corporate Client Banking and Investment Banking clients, while also leading the aircraft finance practice in the United States.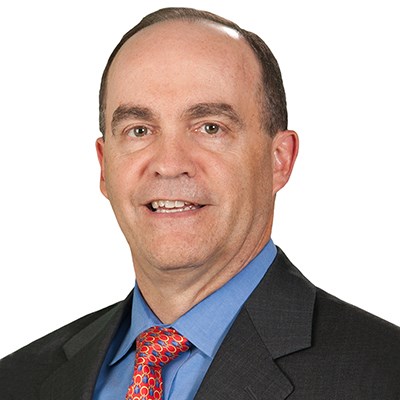 Steven A. Scolari
Partner
Stradley Ronon Stevens & Young
---
Steven provides practical and strategic legal advice to executives and owners of both private and public businesses in connection with a variety of transactional matters. As co-chair of Stradley Ronon's Closely Held & Family Owned Businesses practice, Steve's business succession planning engagements encompass corporate, tax, estate planning and family issues, including complex intergenerational shareholder and voting trust agreements and numerous liquidity transactions.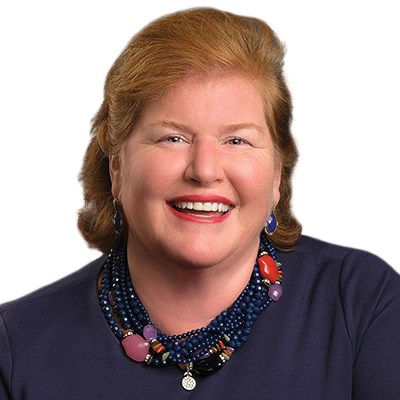 Kathleen Shanahan
CEO
Turtle & Hughes, Inc.
---
Kathleen Shanahan is Chief Executive Officer (CEO) of Turtle & Hughes, Inc., which ranks among the nation's top 20 independent electrical distribution companies.  Established in 1923, the family-owned business serves the industrial, construction, commercial, electrical contracting, export and utility markets with branch offices that stretch from coast-to-coast. Turtle & Hughes Integrated Supply (THIS) division services Fortune 100 companies and operates nationwide, and in Canada, Puerto Rico and Mexico. The company has been a certified women‐owned business for over 25 years.
In 2020, Ms. Shanahan was named CEO to Watch by Family Business Magazine.
Prior to joining Turtle & Hughes, she served as CEO/Chairman (2011‐2016), then Chairman (2011‐2018) of Ground Works Solutions, formerly URETEK Holdings, Inc., a Florida based corporation focused on soil stabilization and densification through the use of a patented polymer‐based application process. Before that, she was CEO/Chairman of WRSCompass, a national footprint environmental engineering/contractor company based in Tampa, Florida.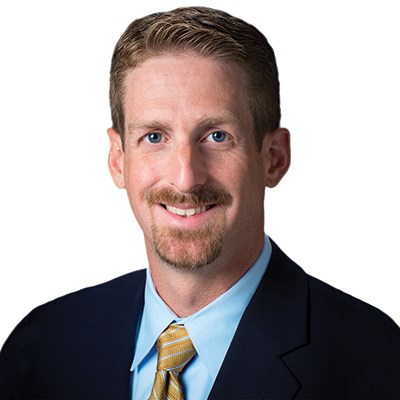 Brian Sharkey
Director-in-Charge, Business Advisory
Kreischer Miller
---
Brian is the leader of Kreischer Miller's Business Advisory practice, which offers an array of services including M&A/transaction advisory, business valuation, transition/exit planning, and ESOP consulting.
Brian is experienced in business valuations, transition planning, due diligence, and merger and acquisition activities. He helps his clients by actively working with them to solve issues, provide recommendations, and offer opportunities for success.
Brian's experience includes working with a variety of privately-held and family-owned businesses such as manufacturers, distributors, professional service companies, and Internet-based organizations. In addition, Brian has a wide range of experience providing audit, review, and tax strategies to closely-held corporations.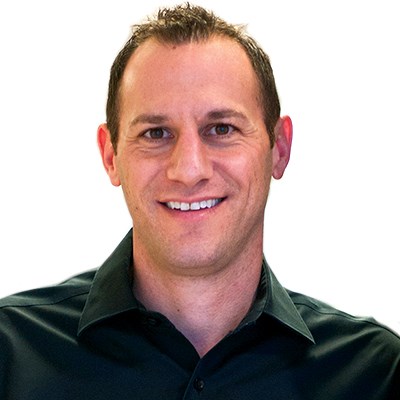 Chad Stender
Partner
SeventySix Capital
---
Chad is a Partner at SeventySix Capital. Chad is responsible for the business operations and oversees the investments, finance, and administration at SeventySix Capital. Chad sits on the boards of the following SeventySix Capital portfolio companies: Fortë, Quintar and Vigtory (acquired by fuboTV).
Prior to joining SeventySix Capital, Chad worked at a start-up company in the sports industry. In addition, Chad started his career with the Philadelphia Flyers, Philadelphia 76ers, Comcast-Spectacor and the Walt Disney Corporation. Chad earned a Bachelor of Business Degree from James Madison University and a Masters of Science in Sport Management from East Stroudsburg University. He resides in the Philadelphia suburbs with his wife and two kids.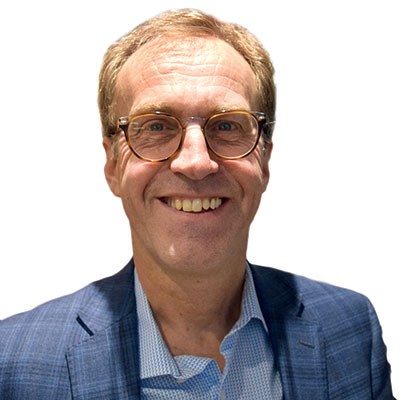 Frank van Lint
CEO
Dellin Investments
---
Frank van Lint has been active in international taxation for 25 years and worked in The Netherlands and Japan. In 2010 he founded Dellin Investments which has its head office in Philadelphia and locations in New York and San Francisco. The firm has over 50 active investments in SME's. Frank is on the board of various companies and on the advisory board of multiple SME-focused investment funds.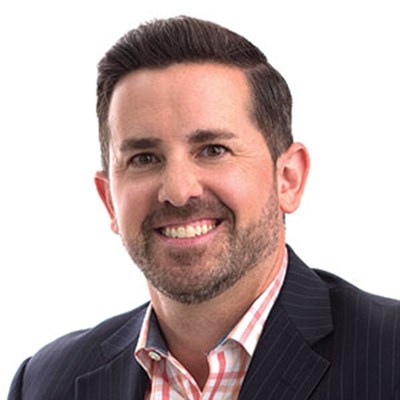 Adam VeVerka
Managing Director
NewSpring Capital
---
Adam leads business development efforts for all of NewSpring's investment strategies. Before joining NewSpring, Adam was an Investment Banking Analyst at Credit Suisse where he assisted on several transactions in the financial services and financial technology sectors.  Adam is highly involved in the private equity and venture community with leadership roles in Mid-Atlantic ACG, PACT, AMAA the New Jersey Entrepreneur Network.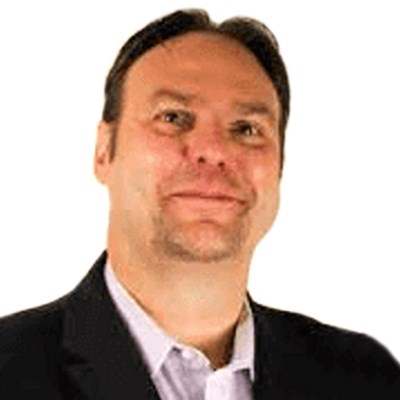 Eric Wagner
CEO
Converge Ventures
---
Eric is the co-founder and CEO of Converge VenturesConverge Technologies, a technology start-up studio. He is the co-founder and CSO of Converge Technologies, an engineering and product development company. Eric is an experienced entrepreneur and seasoned C-suite executive. Previous to Converge, he was the president of a $300mm aerospace and defense company. Eric is an active angel investor.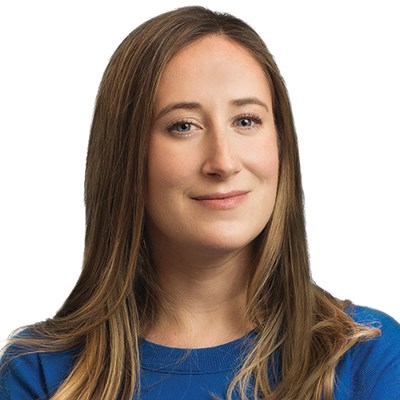 Erica Wilson
Partner
Troutman Pepper
---
Erica's practice focuses on mergers and acquisitions, where she represents public and private companies, and private equity firms and their portfolio companies, in a variety of domestic and cross-border transactions and in a wide range of industries. She has experience in a broad range of transactions, including acquisitions, dispositions, carve-outs, venture financings, joint ventures and other direct investments.