Thomas Gravina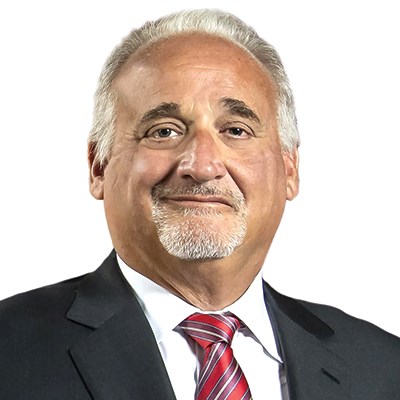 Thomas Gravina
Executive Chairman
Evolve IP & GPX Enterprises
---
From 1987-2000, Thomas J. Gravina served as president and CEO of ATX Communications, which he built into one of the largest privately held telecommunications companies in the U.S. In 2000, he led the multibillion-dollar merger between ATX and publicly traded CoreComm and Voyager.net, continuing as President and CEO of the combined venture until 2005, when he transitioned to Chairman of the Board until the company was sold to Broadview Communications in 2006.
Gravina is currently Executive Chairman of Evolve IP, a company he co-founded in 2006. Evolve IP is a cloud technology company, serving commercial clients in the U.S. and various other countries around the world. Evolve IP has been named as one of America's 50 Best Places to Work (Inc. Magazine), Best Entrepreneurial Companies (Entrepreneur Magazine) and Fastest-Growing Technology Companies (Deloitte Fast 500). In his current role, Gravina oversees Evolve IP's global M&A strategy and philanthropic efforts. He also is Executive Chairman of GPX Enterprises, a private investment company he co-founded in 2007, with interests in real estate, manufacturing, software, consumer health, cloud technology and financial services.
Beyond this, Gravina currently is Chairman of Philadelphia College of Osteopathic Medicine's (PCOM) Board of Trustees, where he has served as Vice Chairman since 2015 and has been a Trustee since 2003. From 2009-2018, Gravina was a member of the Board of Directors of FS Investment Corporation, a NYSE-listed business development company. He has also served on the Board of Directors of FS Energy and Power Fund. Gravina supports several charitable organizations through the Thomas and Tracey Gravina Family Foundation. He and members of his various businesses have helped raise more than $12 million for 45 charities across the United States.