Committee
Chairman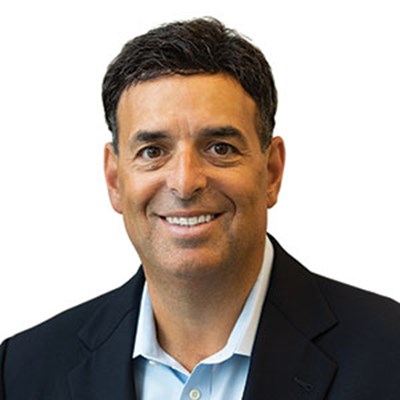 Fred Koury
President & CEO
Smart Business Network
---
Fred co-founded Smart Business Network in 1989 with a single publication in Cleveland, Ohio. In the years since, he has built the company into a leading multimedia and content marketing business providing print and digital marketing services to a national client base.
---
Host Committee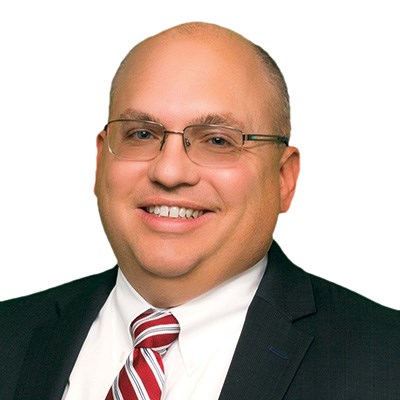 Samuel J. Agresti
Director
Brady Ware & Company
---
Sam joined Brady Ware as partner in 2006. He leads the firm's Dealership Services team, working with dealerships to decrease their tax burden, maximize tax benefits, streamline processes and financial reporting, increase profits, prevent fraud and expand operations to new markets. He links these services with overall tax, audit and strategic planning initiatives to help clients realize financial rewards across their businesses.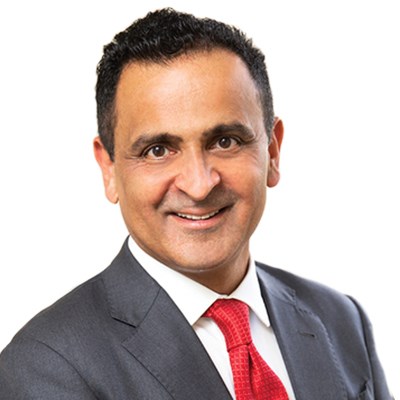 Dr. Samir Arora
President & Medical Director
Aventiv Research
---
Dr. Samir Arora attended medical school in Manipal, India. He completed his residency at Hamot Medical Center in Erie, Pennsylvania, where he worked on multiple original research studies.
Since then, Dr. Arora has been a Principal and Sub Investigator involved in Phase I-IV clinical research on over 200 studies, and serves as our primary Clinical Trial Investigator at our Columbus, Ohio location.
He's conducted studies in the therapeutic areas of hypertension, diabetes, obesity, hyperlipidemia, pain, asthma, COPD, osteoarthritis, vaccines, hormone replacement therapy, smoking cessation, peptic ulcer disease, and contraception. Dr. Arora's study on breast feeding received national attention and garnered interviews on major networks and newspapers.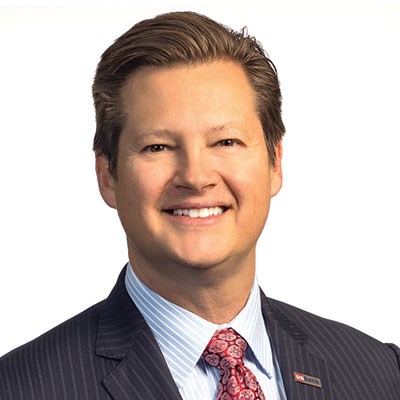 Steve Bennett
Market President
U.S. Bank
---
Steve has led the region as U.S. Bank's senior executive since 2016. He has more than 27 years of experience in banking. As head of U.S. Bank's Commercial Banking Group in the greater Columbus area, Steve focuses on helping middle-market clients work toward their goals and meet their financial and operational needs. In addition, he leads the local U.S. Bank Foundation.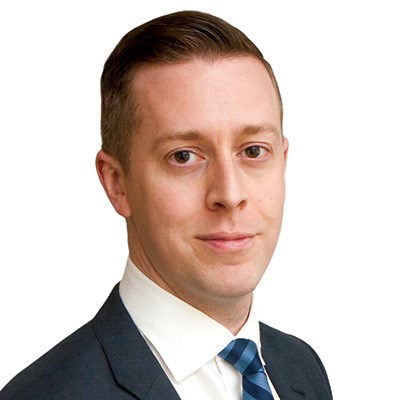 Benton Bodamer
Member
Dickinson Wright PLLC
---
Ben is a corporate transactional attorney who has represented a wide range of public and private companies and many of the leading international private equity sponsors. He has significant experience advising clients on domestic and cross-border M&A, leveraged buyouts, joint ventures, minority investments, divestitures and restructurings. Ben also is an adjunct professor at The Ohio State University Moritz College of Law and serves on the board of NoticeAbility and the advisory board of Calmer Choice.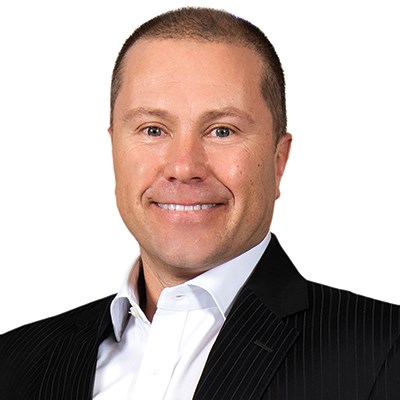 Andrew Bojko
Partner
Benesch Friedlander Coplan & Aronoff LLP
---
Andy is a partner in the firm's Commercial Finance & Banking Practice Group and advises lenders, administrative agents and borrowers in matters involving middle-market debt financings, broadly syndicated debt financings, asset-based lending, ESOP financings, mezzanine debt and acquisition financings. Andy also handles a variety of real estate matters, with a particular emphasis on construction and permanent loans, leasing, and acquisitions and divestitures.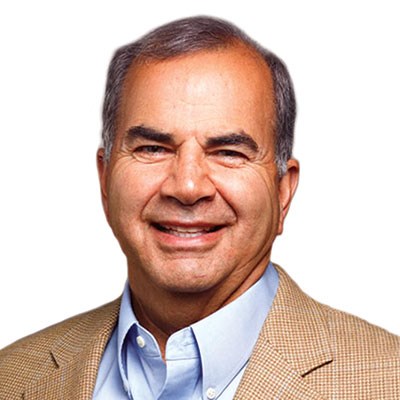 Frank Capella
Founding Partner
Oxer Capital
---
Frank is founding partner of Oxer. By partnering with community banks as investors and obtaining additional capital through the SBA, Oxer has invested in over 28 companies since 2016. Capella originates and manages portfolio companies , in addition, to sitting on Oxer's investment committee, and has been involved in financing middle market companies for more than 30 years.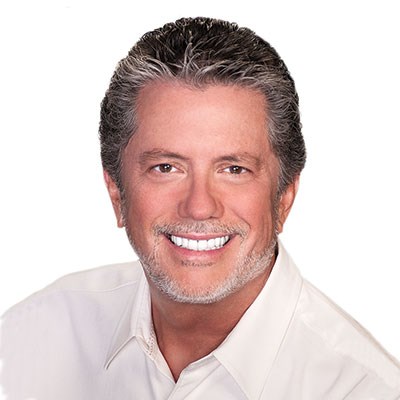 Hugh Cathey
CEO
ChromoCare
---
Prior to serving as CEO of ChromoCare since 2016, Hugh was part of eight successive early-stage technology companies. Hugh has been an active angel investor and taken leadership roles in many of these companies. Earlier, Hugh served as president of two publicly traded telecom companies.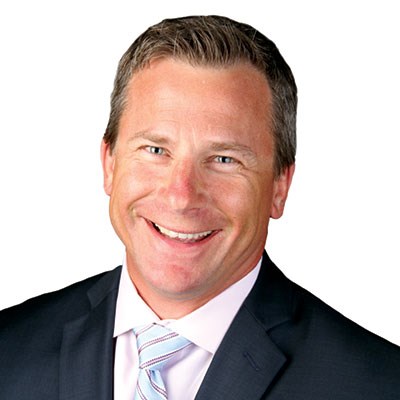 Pete Cerar
Senior Vice President, Resident Sales Director
Aon
---
Peter is a senior vice president and resident sales director for Ohio at Aon Risk Services, responsible for the Cleveland, Columbus and Cincinnati offices. His responsibilities include working with Aon's corporate leadership team to identify growth areas and developing strategic plans to execute upon the opportunities across the three pillars of the firm — risk, retirement and health. He is also responsible for managing Aon's executive relationships with many of the firm's middle-market and large multinational clients.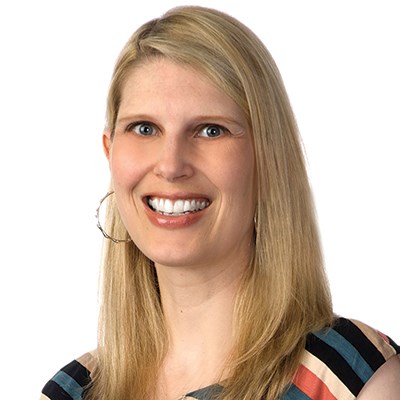 Sarah Chambers
Partner
Thompson Hine
---
Sarah is a partner in the firm's Corporate Transactions & Securities practice group. She counsels clients in a wide variety of areas, including: Mergers, acquisitions and reorganizations; Commercial agreements; Entity formation, organization and governance; Executive employment and separations; Equity and equity-based compensation; Capital raising and financing activities.
Sarah's experience includes negotiating and drafting transactional documents, primarily on behalf of private companies, as well as advising on various complex corporate issues, including governance matters. In addition, Sarah regularly works with insurance companies on corporate, regulatory and government relations matters.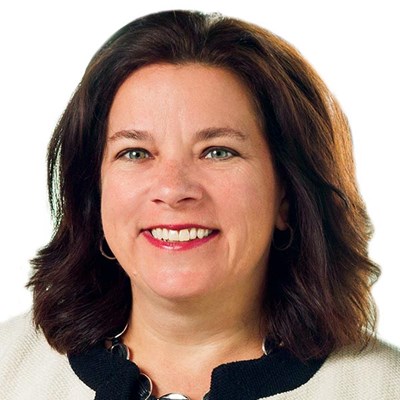 Darci L. Congrove
Managing Director
GBQ Partners LLC
---
Darci joined GBQ in 1998, became a partner in 2003 and was elected managing director in 2010. Prior to joining the firm, Darci worked in the tax practices of two regional firms. Her client base is primarily closely-held businesses and their owners, and real estate companies. Darci is on the boards of the Columbus-Franklin County Finance Authority and the Columbus Chamber of Commerce.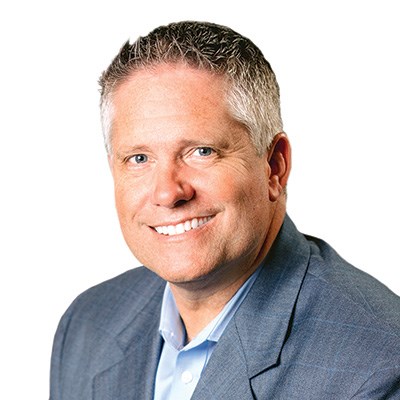 Norm Cook
Executive Vice President of Corporate Development
Sequoia Financial Group
---
Norm is executive vice president of corporate development at Sequoia Financial Group. Previously, he was president and CEO of Wealthstone Advisers and led Banc One/JPMorgan's Institutional Investment Group, where he oversaw a team responsible for advising over $250 billion in assets. He also served as director at One Group Global Funds and director of JPMorgan Asset Management (UK) Ltd. and was on Banc One's Investment Advisors' Board of Directors and its Investment Policy Committee and Investment Management Group Risk & Policy Committee.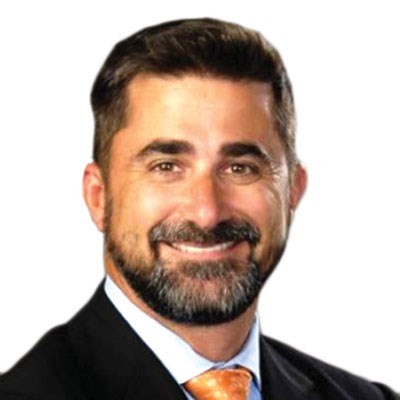 Scot C. Crow
Member and General Corporate, M&A and Private Equity Practice Group Chair
Dickinson Wright PLLC
---
Scot manages the firm's corporate, M&A, private equity, securities and tax practices, and is also the head of the cannabis group, which consists of more than 40 attorneys throughout the U.S. and Canada. He has extensive experience in corporate, mergers and acquisitions and tax law and has served as lead counsel in mergers and acquisitions, private equity investments, private offerings, venture capital financings, mezzanine debt offerings, divestitures and other related financial transactions, in a number of industry sectors, including the cannabis industry.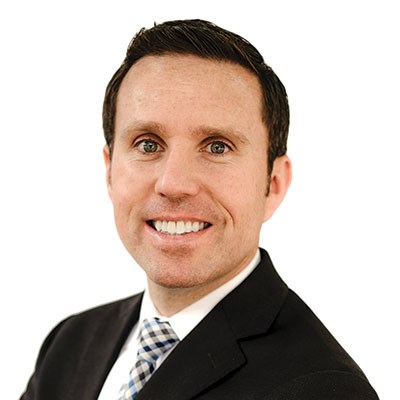 Josh Curtis
Managing Director
Footprint Capital
---
Josh works with business leaders on ownership transactions and liquidity events, including sell-side and buy-side engagements and transactions, such as management buyouts, succession and exit planning, ESOP formations, capital sourcing and leveraged recaps. Prior to leading Footprint Capital, Josh was vice president at Insource Spend Management Group. He led Insource through two synergistic acquisitions and ultimately, its sale.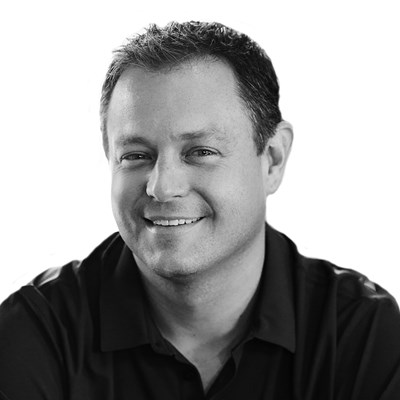 Matt Davis
CO-founder, CEO & Community Orchestrator
COhatch
---
COhatch was born out of Matt's desire to merge his business energy and talent with his calling to help the least, the last and the lost. He develops innovative brands and business models that also sustainably support the community. Previously, he was vice president of Business Excellence for Velocys, ran a large business unit for Parker Hannifin, designed and implemented new manufacturing plants for Honda and was a consultant for Arthur Andersen.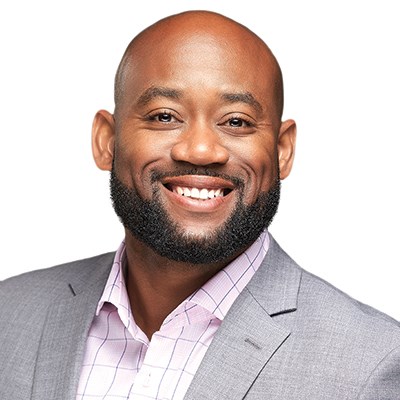 Carlton D. Dean III
President
Demarrt Building Services - ServiceMaster by Demarrt
---
Calton is CEO of Demarrt Building Services Inc., Co-Founder of Evolve Global Transportation & Logistics, and Co-Founder of Sterile Waste Solutions. Carlton builds smart and resourceful teams. He leverages his experience and assets to help diverse businesses connect with resources to grow profitably and effectively.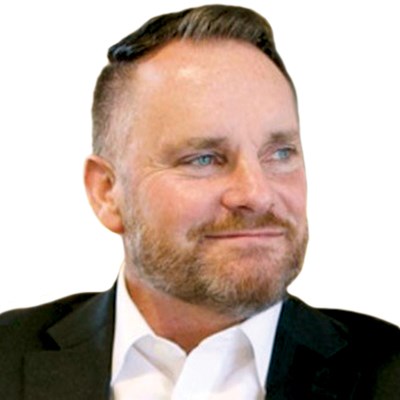 Dirk Defenbaugh
Partner
VENN Growth Collective
---
For over thirty years, Dirk has been involved with developing marketing and brand strategies with some of the world's leading brands. He has held account strategy leadership roles with many agencies, and has worked in the retail, CPG, restaurant, healthcare and service brand sectors. His client experience includes: P&G, Starbucks, Cooper's Hawk Restaurant, Wal-Mart, Ohio Health, and many others. Dirk has held senior leadership roles in agencies such as Interbrand, Fitch, Kantar Retail and Retail Planning Associates. Dirk serves on the Board of Directors for FST Logistics based in Columbus, Ohio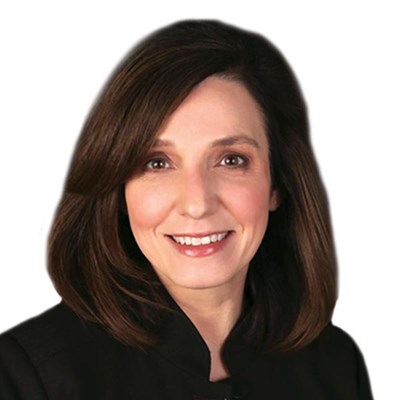 Kimberly Dennis
Managing Director and Market Executive, Commercial Banking
BMO Harris Bank
---
Kimberly Dennis is currently the Market Executive for BMO Harris' Mid-Market Commercial Bank covering Ohio and Pittsburgh, PA. BMO Harris Bank is the 8th largest bank in North America with US headquarters in Chicago. The Bank's parent is Bank of Montreal located in Toronto. She manages a group of professionals that are focused on corporations that range in revenue size from $20.0 million to $3.5 billion. She and her team work with corporations to help provide solutions and consultative advice around their business needs. They also provided global solutions to their US clients that are transacting in Canada and China.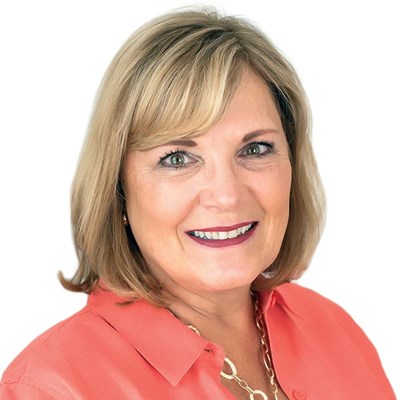 Cindi Englefield
Owner
Englefield Business Advisors LLC
---
Cindi helps small business owners start up, grow, right-size or prepare to sell their businesses. She founded and grew her educational publishing business over 20 years until its sale in 2011. Cindi is involved with the OhioHealth Hospice, Red Cross, Healthy LifeStars® and the Women's Small Business Accelerator. She is a member of the X-Squared Angels investment group.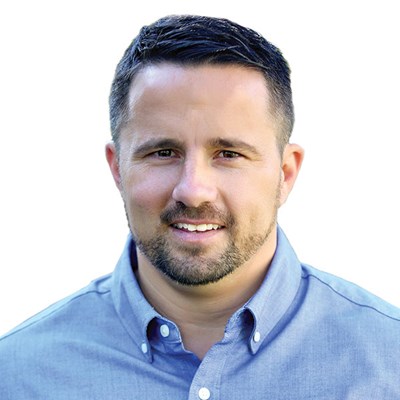 Dave Enright
Senior Vice President, Commercial Banker
S&T Bank
---
At S&T Bank, Dave currently focuses on, but is not limited to, ESOP lending and leveraged buyouts. He has more than 17 years of experience with financing M&A, management buyouts, PE buyouts and DIP financing for companies that have filed bankruptcy. Dave has a long history working in asset-based lending as well on distressed situations. Over the years, Dave has worked in middle-market leveraged finance at different banking organizations, serving companies, PE groups, fundless sponsors and family offices.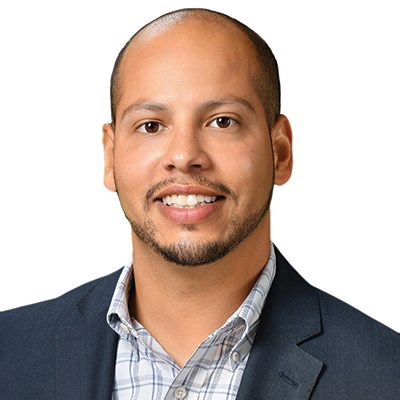 Reese Fields
Managing Partner
Columbus Venture Partners
---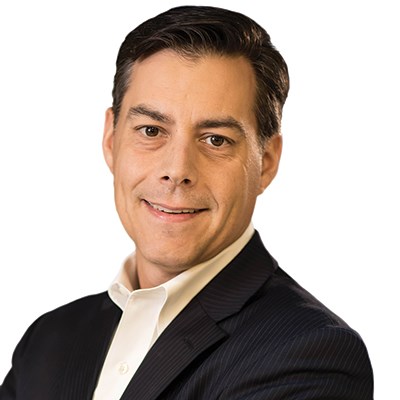 Troy Gibson
Chief Technology Officer
Improving Interviews
---
Troy is a transformative thought leader offering 20+ years of experience, which includes a position as a C-Suite executive at a $5B Berkshire Hathaway subsidiary. He has expertise innovating and reengineering technology and business environments, developing and launching product and service offerings, establishing best practices-based processes and systems, and pursuing and closing multimillion-dollar key accounts. He is passionate about creating new opportunities with products and services as well as leveraging technology to enhance business processes. Troy is also an accomplished speaker that has been asked to engage at events such as Dreamforce, Ohio CIO Executive Summit, Executive CIO Roundtable, and Think Mobile.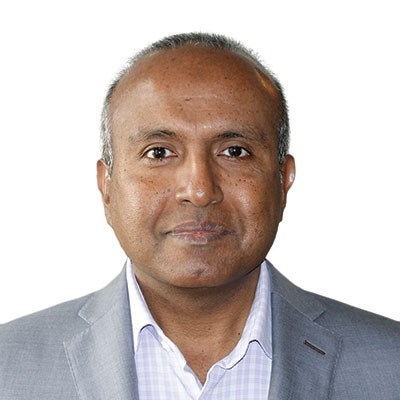 Girish Gowda
CEO; Director
SteepGraph; eShocan
---
An Engineer with proven expertise in launching and scaling start-up technology companies, entering new markets, selling & marketing services and well versed in International Business Development. Created startups and managed a successful exit. Specialties: Scaling Start-ups in Technology Services, Unlock potential via M&A, Business Development & Leveraging Global Delivery.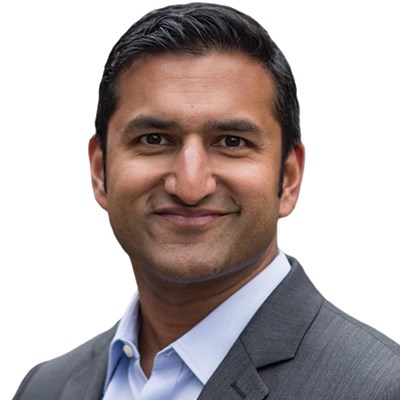 Navin Goyal
Co-Founder & CEO
LOUD Capital
---
Navin serves as CEO and drives the company vision on how venture capital can be a vehicle toward entrepreneurship, education, and investment in businesses that have a positive impact. He emphasizes his physician ethics of treating people equally and well. Navin brings his leadership abilities with optimism, passion, and is always seeking win-win scenarios.
Prior to co-founding LOUD Capital, Navin practiced anesthesia in a large hospital-based practice and was Medical Director for several years in a community hospital that incorporated growth, efficiency, and customer service. His first entrepreneurial venture was co-founding SmileMD (OFFOR Health), a mobile anesthesia and healthcare company that provides access to care currently servicing patients in 3 states.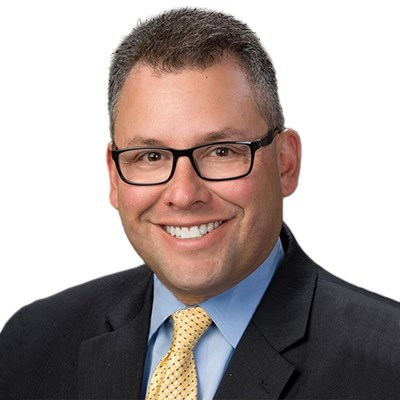 Jeremy Gutierrez
Commercial Banking Executive - S.V.P.
Fifth Third Bank
---
Jeremy serves as the Senior Commercial Banking Executive responsible for the Central Ohio region. In his role, Jeremy is responsible for leading the Commercial efforts of the bank in Central Ohio, West Virginia, and Greater Pittsburgh (PA), This entails direct responsibility for the strategy, execution, performance and community and economic development efforts of the team in the region.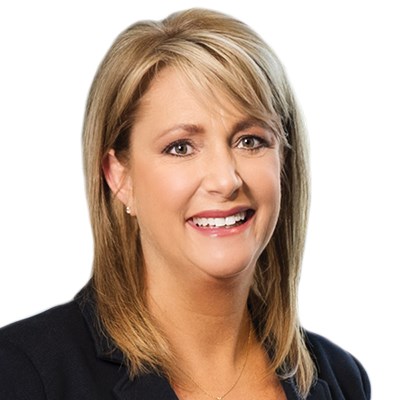 Erika L. Haupt
Shareholder in Charge Columbus and Associates
Roetzel & Andress
---
A shareholder in the Columbus office of Roetzel & Andress, Erika focuses her practice on wealth transfer and estate tax planning matters, including business succession planning and all aspects of tax and business planning for owners of closely held businesses. In the last several years, her practice has expanded to include fiduciary litigation, representing both trustees and beneficiaries with respect to the distribution of trust assets, interpretation of trust agreements, modification of trusts and trust terminations.
A graduate of Miami University and The Ohio State University Moritz College of Law, Ms. Haupt is a frequent speaker and has published on a variety of planning topics. She is recognized on top attorney lists published by Ohio Super Lawyers magazine; included among The Best Lawyers in America© in the areas of Trusts and Estates, Closely Held Companies and Family Business Law (Lawyer of the Year 2021 & 2017), and Litigation – Trusts & Estates (Lawyer of the Year 2022, 2020 & 2013); an AV® Preeminent™ rated practitioner in the Martindale-Hubbell Law Directory; and a Fellow of The American College of Trust and Estate Counsel. In addition to her involvement in community and charitable causes, she currently serves as the Shareholder in Charge of both Roetzel's Columbus office and of the associates firmwide and is a member of Roetzel's board of directors.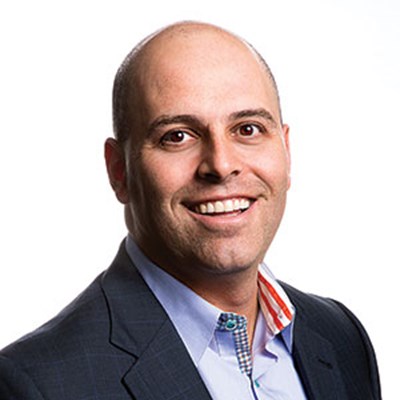 Lee M. Koury
Managing Partner
Smart Business Network Inc.
---
Lee is managing partner of Smart Business Network Inc., a national events, media and marketing company founded in 1989, primarily responsible for expanding the company's Aspire deal-making conference throughout the U.S. He plays a key role in establishing corporate policies and developing long-term strategy and growth plans. Previously, he founded and chaired the Growth Group at national law firm Arter & Hadden LLP (now Tucker, Ellis & West), which focused on working with middle-market and high-growth technology companies.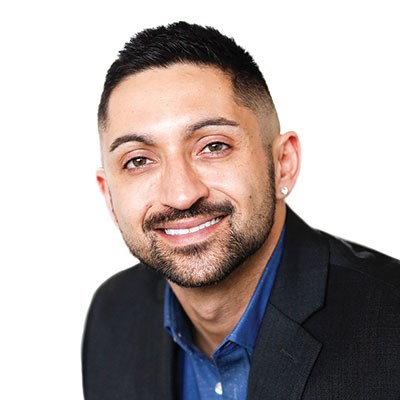 Brock Leonti
CEO
Prescribe FIT
---
Brock is co-founder and CEO of Prescribe FIT, a virtual chronic condition and lifestyle health management company. Dedicated to improving the lives of patients, he is supporting healthcare with tech pathways to improve care and prevention of chronic conditions. He has fostered his entrepreneurial spirit since a young age with his first successful exit in 2013.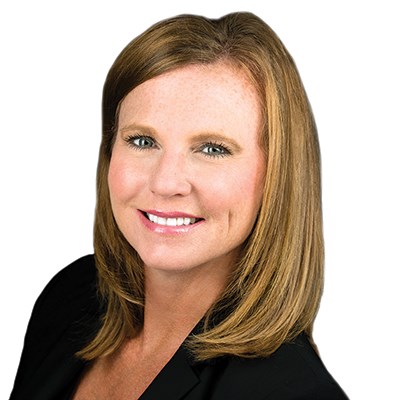 Kara Lewis
Managing Director
AB Bernstein
---
Kara H. Lewis is Managing Director in Bernstein's Cleveland Office. As the leader of the firm's Ohio practice, she has direct oversight on client service and management and the strategic business growth within the region. In her own practice, Kara works with entrepreneurs, business owners, and franchisees developing robust planning and global investment frameworks, which help them navigate various stages of their business life cycle. When engaging with multigenerational families, she works with all generations to create a vision for and strategies to implement their financial legacy. Prior to joining Bernstein in 2015, she was president of Winslow Asset Management. Kara earned a BA in economics from Denison University.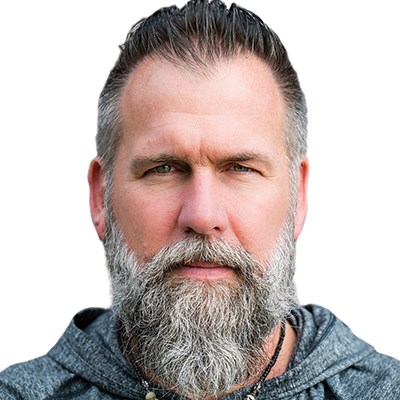 Perry Maughmer
Chair
VISTAGE
---
Perry instigates organizational growth by challenging people to find the spark within that can unleash their potential. He has distilled his 25 years of leadership experiences into the most salient points and is continually challenging himself and those around him to grow. He facilitates peer advisory groups through Vistage, provides leadership coaching to both individuals and teams through Relentless Leadership, and assists individuals in cultivating a better understanding of their behaviors and the impact on others through the Predictive Index.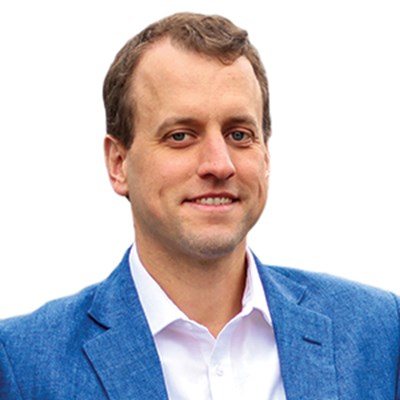 Mike McCann
SVP, Corporate Partner
Rev1 Ventures
---
Mike has spent more than a decade in venture-backed startups, new product launches, and in venture development helping entrepreneurs and corporate innovators connect and grow. As Chief Business Development Officer, Mike works closely with hundreds of entrepreneurs and corporate leaders across industries to make connections and deliver innovation programs that drive strategic impacts and growth.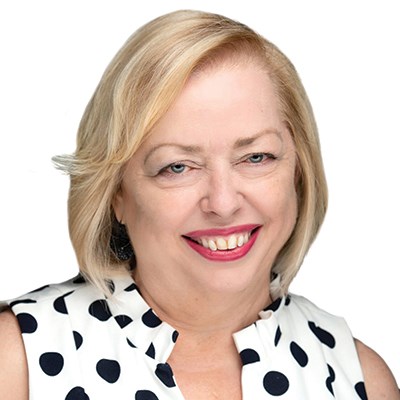 Mary McCarthy
Co-founder & President
Women's Small Business Accelerator
---
Mary has 20+ years of experience as an entrepreneur and is the owner and founder of YMT Consultants, Inc., a business consulting and development firm. McCarthy is the former Chairperson of SCORE Columbus, sat on the Athena PowerLink Governing Body, sits on the programming committee for the Westerville Chamber, and public policy committee for National Association of Women Business Owners (NAWBO) Columbus Chapter. She is a former member of the now-retired Ohio Department of Development's Small Business Advisory Council. In 2018, Mary was hired as the WSBA's president. Her leadership and passion for the organization and its mission cannot be matched. She plans to take the organization to the next level and beyond.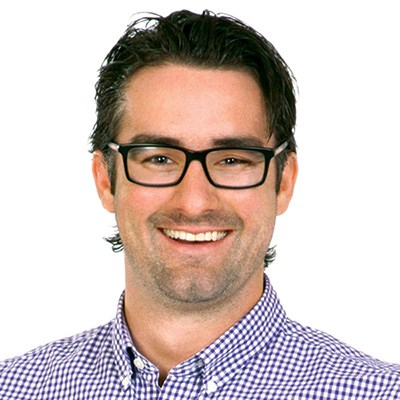 Brett Motherwell
Managing Partner
Kassel Equity Group
---
Since joining Kassel Equity in 2013, Brett Motherwell has contributed to its business development team with his experience in global financial markets, creating multinational corporations' global payroll platforms at Global Single Source Solution. He also helps oversee financial operations throughout the company and its subsidiaries, in concert with Thomas Werner. Previously, he worked with TTR, a Portland, Oregon-based company that specializes in the creation of customized sales and use tax rulings on business-related goods and services.
Matthew Orr
Director
Stonehenge Capital
---
Matt is responsible for the underwriting and administration of equity and mezzanine investments as part of the Stonehenge Community Development team in Columbus. With extensive experience in underwriting federal and state New Markets Tax Credit investments, he is uniquely qualified to assist with equity, mezzanine and early stage investments. Mr. Orr gained his early experience as a financial analyst at Procter & Gamble in Cincinnati.
Prior to joining Stonehenge, Mr. Orr served as an advisor for the Evans Scholarship Foundation at The Ohio StateUniversity, overseeing 76 Evans Scholars and managing the off-campus group living facility. Mr. Orr, who is an Evans Scholar, earned his BS in finance from The Ohio State University.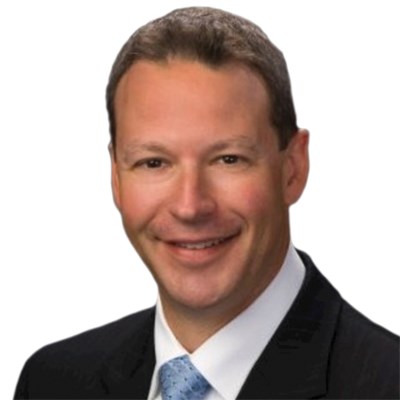 Rick Perkins
Vice President
First National Bank
---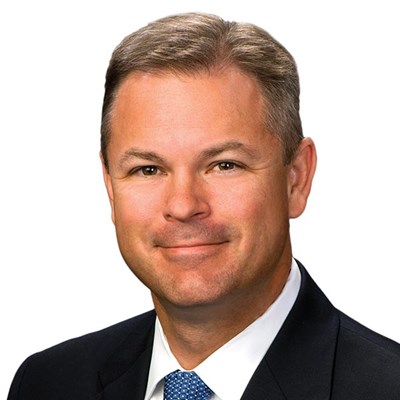 Bill Remias
Senior Vice President
Huntington
---
Bill is the region manager for Huntington's Commercial Banking Division in Central Ohio. Since 2003, he has been responsible for coordinating the sales, service and credit efforts for the commercial banking team, which services middle-market customers. Since joining Huntington in 1992, he has gained experience in traditional commercial banking transactions to middle-market and large corporations as well as structured financing for mergers and acquisitions.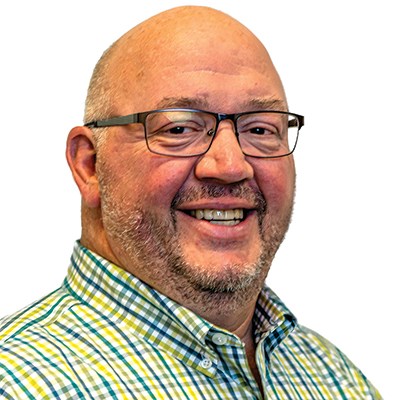 Robert A. Smith
President
Armada Waste - OH
---
With over 32 years of solid waste and recycling experience, Rob has successfully led teams as small as 7 and as large as 1300 to increased sales and profits, cost controls, and process improvements which have resulted in consistent advancement in profits, safety, compliance, customer service and operational efficiencies. After time as a District Manager, Market Area GM, and Area Vice President, Rob started his own company, from scratch which has grown over the past 10 years to become Armada Waste, a regional force in the Solid Waste and Recycling business, spanning 5 locations across Ohio, Pennsylvania and Kentucky with a current annual run-rate of nearly $40 million.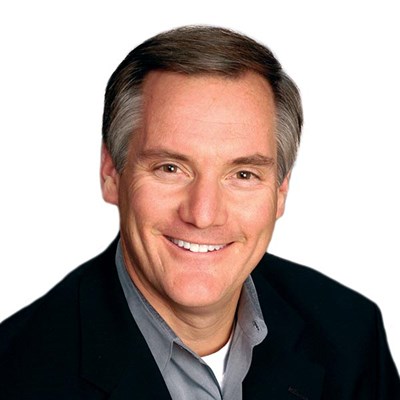 Jeff Sopp
CEO
Kensington Hill Partners
---
Jeff leads Kensington Hill Partners, a board of directors and corporate growth advisory firm, which concentrates on five business competencies: board advisory services, private equity investments, business consulting, executive search and sales advisory services. Its focus and expertise is on mid-market and entrepreneurial companies with high-growth potential. With offices in Columbus, Ohio, Jeff supports and invests in companies throughout the Midwest.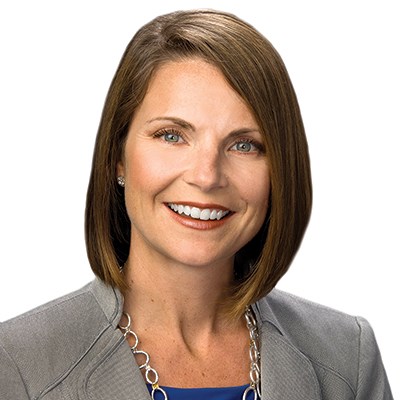 Catherine Strauss
Managing Partner
Ice Miller
---
Catherine Strauss is the Managing Partner of Ice Miller's Columbus office. She is also an adviser and advocate for employers with workforces in Ohio and nationally. She is also a skilled coach to human resource professionals and business executives. Preferring practical outcomes based on a keen knowledge of the law and common sense judgment, Catherine is an effective adviser in managing risks and conflict avoidance.
When disputes are unavoidable, Catherine is a tenacious trial attorney, having successfully represented employers and businesses in all types of legal proceedings, both in Ohio and nationally.
Finally, Catherine serves as a neutral investigator in all types of matters involving or impacting employees.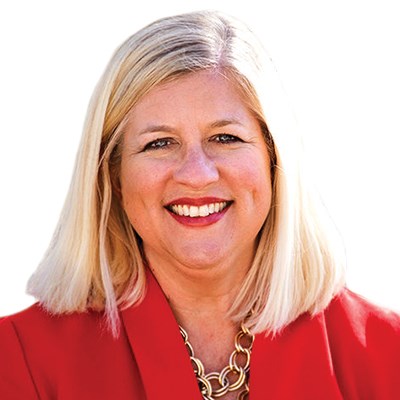 Eden Sulzer
VP, Coaching, Crosworks and Chapter Chair, Women Presidents Organization
Crosworks
---
As the Vice President of Coaching for Crosworks, Eden is known for her ability to identify her clients' unique talents and aspirations and develop a clear plan to turn their vision to a reality. Coaching is a natural extension of her more than 20 years of experience as a marketing and communications leader in agency and corporate settings. Sulzer is the Chair of the Columbus chapter of the Women Presidents' Organization Chapter, a non-profit membership organization for women presidents, CEOs, and managing directors of privately held, multimillion-dollar companies. She also volunteers with the Juvenile Diabetes Research Foundation and Columbus TedX Women.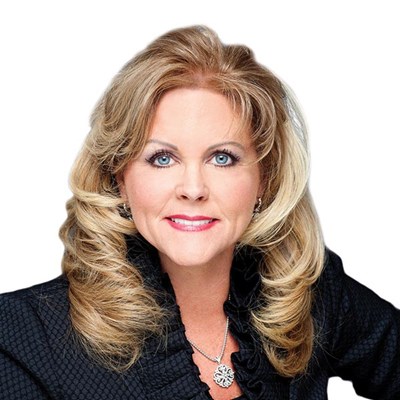 Sharon "Sheri" Tackett
President
Bluebird Consulting Group (formerly CEO, Delta Energy)
---
An entrepreneur, energy industry executive and consultant, Sheri founded Delta Energy in 2003 and grew the business, both organically and through acquisition, into one of the largest privately held companies in Central Ohio. Delta exceeded $1 billion in sales before being sold to Hess Corp. in 2012. Sheri formed Delta Energy Services to provide energy management consulting for large energy consumers in the U.S., Canada, Europe, South America and Australasia, and ultimately sold the company to Edison International in 2015.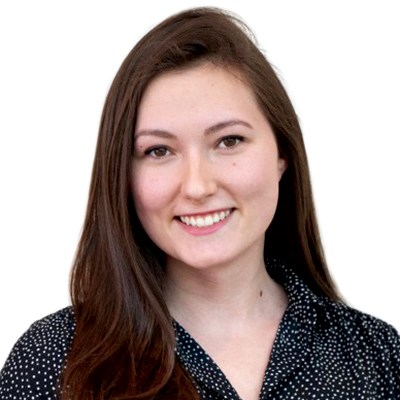 Faith Voinovich
Principal
Ohio Innovation Fund
---
Faith Voinovich is a Principal at Ohio Innovation Fund where she focuses on Life Sciences and MedTech investments. Her current board and board observer responsibilities include Invirsa, Clarametyx, DatAnchor, and RXQ Compounding. Dedicated to cultivating the next generation of diverse venture investors, Faith also serves as a mentor for the National Venture Capital Association (NVCA) Venture Forward program and an executive board member at VentureUP.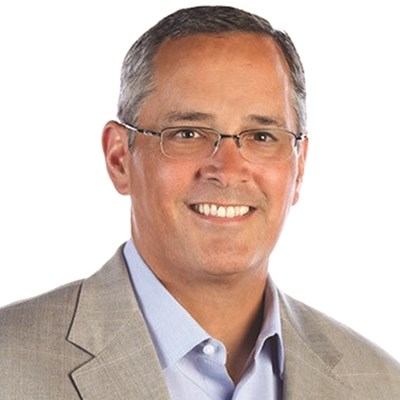 Andrew Vollmer
Managing Director
BellMark Partners, LLC
---
Andy is Managing Director and Co-CEO of Bellmark Partners, LLC, and head of the firm's Cleveland office. Andy has 30 years of investment banking experience, having personally completed well over 100 M&A, special committee, and board advisory assignments. Previously, he was with KeyBanc Capital Markets, where he was head of the sponsor coverage, consumer & retail, and M&A investment banking groups.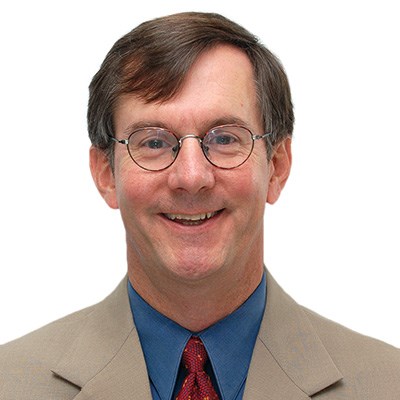 Fred Vorys
Founder & Principal
Aegis Advisors
---
Fred has made non-control investments and served as financial advisor during the last 33 years, currently as Founder & Principal at Aegis Advisors and previously as a Managing Director with Banc One Capital Markets/Banc One Capital Partners. He has been involved in recapitalization, growth financing, and m&a transactions totaling over $2.0 billion in value and direct investments cumulatively yielding a 35+% IRR.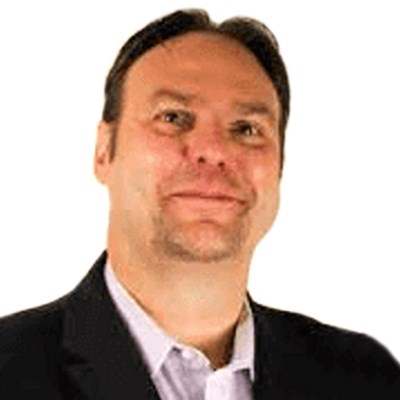 Eric Wagner
CEO
Converge Ventures
---
Eric is the co-founder and CEO of Converge Ventures, a technology start-up studio. He is the co-founder and CSO of Converge Technologies, an engineering and product development company. Eric is an experienced entrepreneur and seasoned C-suite executive. Previous to Converge, he was the president of a $300mm aerospace and defense company. Eric is an active angel investor.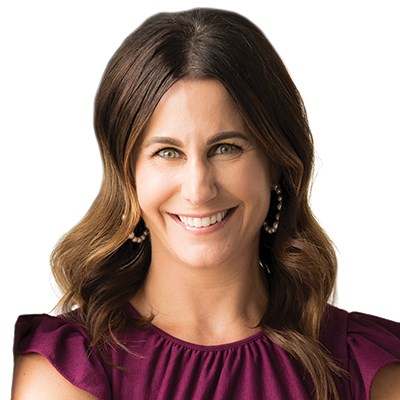 Danielle Walton
CEO & Founder
Adept Marketing
---
Danielle is a visionary marketing leader with the energy of a kindergarten classroom. She founded Adept Marketing in 2008 and has nurtured it to become one of the fastest-growing, highly respected digital marketing agencies in Columbus. As a marketing strategist and published expert, she champions profitable marketing strategies for brands.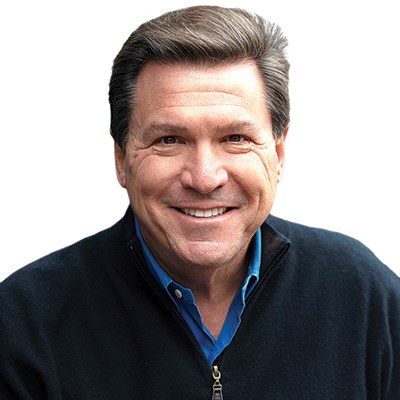 John Watkins
Principal
COhatch Regional Development Ventures, LLC
---
John has 35+ years of experience building world-class organizations in Asia and the United States. He is currently a co-principal of COhatch Regional Development Ventures, LLC, the development arm of COhatch. Previously, John held China-, Asia- and global-CEO positions at VOID Asia (Disney-backed), CRH plc, ASC Fine Wines, AVIAGE Systems (a GE company), Cummins Inc. and Northwest Airlines. John was twice elected chairman of The American Chamber of Commerce in China and was active in US-China commercial relations for three decades.
John was "employee #1" at two companies during his corporate career that later created $1 billion+ in value. An active business leader and community builder, John also served as Chairman of the Beijing International Christian Fellowship and of Airline Representatives in China.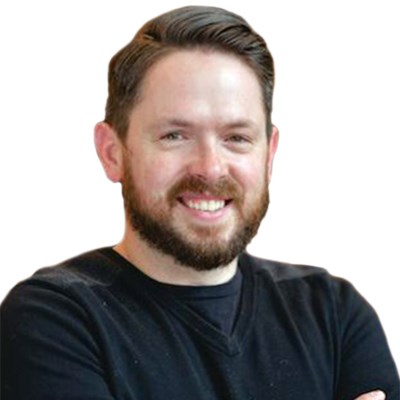 Will Zell
Founder & CEO; Executive Chairman
Zell Capital; Nikola Labs
---
Will has founded three technology companies in addition to building successful real estate and retail ventures over the past 14 years. He is deeply passionate about seeing startups succeed, serving for a time as the Managing Director of a startup accelerator. Will draws from a broad range of experience in communications, organizational development, leadership, brand development and innovation. He brings drive and passion to the Nikola Labs team.  Will was honored at the White House as top entrepreneur under 30 as part of Empact100 list and was also received the 2019 BizTech Executive of the Year award by Columbus Business First.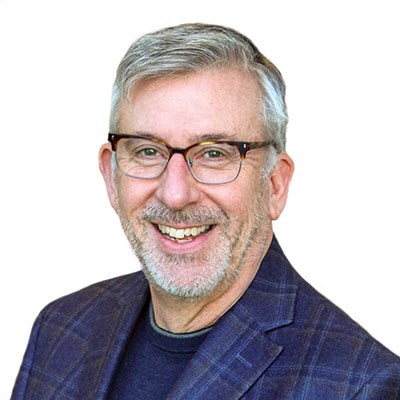 Dean Zody
Founder and CEO
GhostWave Inc.
---
Dean Zody is a business-oriented Global Operations Leader with an engineering background delivering innovative solutions with measurable growth and profitability. Accomplished background in start-ups, cost reduction initiatives, and operations management in telecommunications, chemical and consumer product. Multiple disciplines include operations, supply chain, procurement, and logistics. Strong database and data analytical skills. In 2016, he founded GhostWave, commercializing patents from Ohio State University.