2023 Hall of Fame Inductees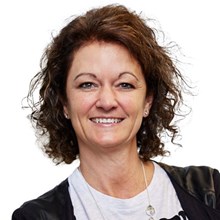 Lisa Ingram
As President and CEO of White Castle System Inc., she is the fourth Ingram family member to serve as its leader. Founded in 1921, White Castle is the nation's first fast food hamburger chain.
Oversees strategic and P&L execution, including 345 company-owned restaurants and a retail products division that sells White Castle sliders in non-restaurant outlets nationwide.
Named by Nation's Restaurant News as a "Power 50" and by Women's Foodservice Forum as an "Industry Titan". In 2022, Nation's Restaurant News named her as one of the 25 most influential women in foodservice.
Active in the Columbus community, including as a board member of OhioHealth, MI Homes and West Side Beer Distributing, LLC. She is also a member of the Governing Committee for The Columbus Foundation.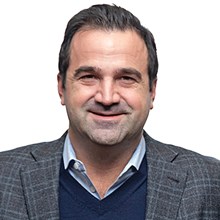 Jim Merkel
Co-founded Rockbridge in 1999 as a vertically integrated, hospitality- centered investment firm. Has made more than 295 real estate and hospitality investments in 39 states worth over $10 billion in total capitalization and manages more than $3.5 billion in assets.
Built a family of hospitality, development, and management company brands, including RBHD, a leading hotel development and construction business. RBHD has performed $1.9 billion in renovation and ground-up construction in more than 50 hotels.
In 2011, created and launched RTRX, a leadership and innovation event supporting cancer research through Pelotonia, a 2-day cycling event. Through RTRX, Rockbridge has raised nearly $6 million.
Michael Triplett
Co-founder, President and CEO of Armatus Bio, Inc., a precision therapeutics company innovating at the intersection of genetic science and bioengineering.
Founded rare disease gene therapy company Myonexus Therapeutics and served as its CEO until its 2019 acquisition by Sarepta Therapeutics in a $165 million deal.
Influential supporter of the central Ohio biotech ecosystem and serves on the boards of Clarametyx Biosciences, Neucore Biosciences, Andelyn Biosciences, the NeuroTech Institute, Ohio Life Sciences Association (chair) and InnovateOhio.