Committee
Chairman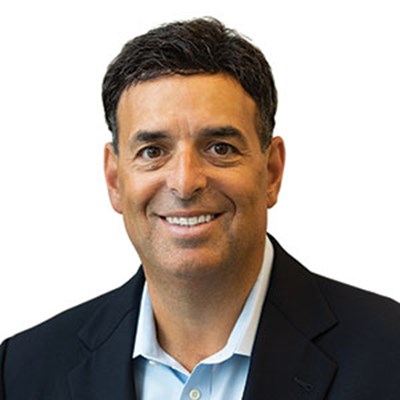 Fred Koury
President & CEO
Smart Business Network
---
Fred co-founded Smart Business Network in 1989 with a single publication in Cleveland, Ohio. In the years since, he has built the company into a leading multimedia and content marketing business providing print and digital marketing services to a national client base.
---
Host Committee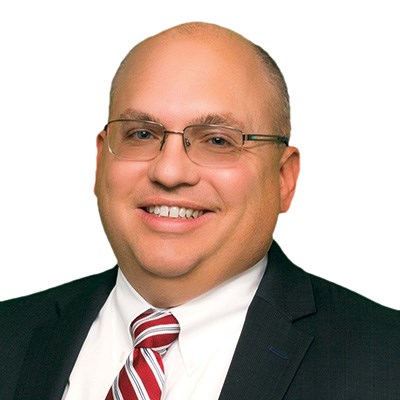 Samuel J. Agresti
Director
Brady Ware & Company
---
Sam joined Brady Ware as partner in 2006. He leads the firm's Dealership Services team, working with dealerships to decrease their tax burden, maximize tax benefits, streamline processes and financial reporting, increase profits, prevent fraud and expand operations to new markets. He links these services with overall tax, audit and strategic planning initiatives to help clients realize financial rewards across their businesses.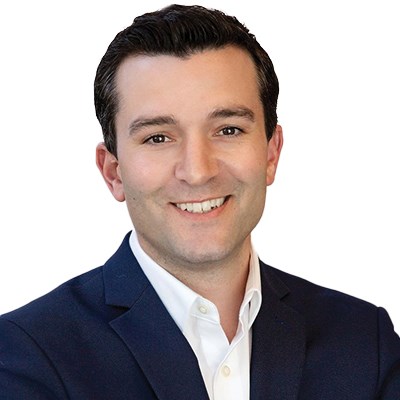 Christopher Ainscough
Senior Vice President - Ohio Resident Sales Direct
Aon
---
Chris is the Resident Sales Director for Ohio responsible for the offices in Cleveland, Columbus and Cincinnati. Chris's responsibilities include working with Aon's Corporate Leadership team to identify growth areas and developing strategic plans to execute upon across the four pillars of our firm - Risk, Wealth, Human Capital, and Health. In addition, Chris is also responsible for managing Aon's executive relationships with many of the firm's large multinational clients.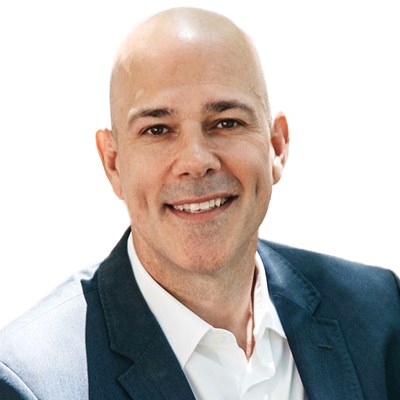 Mike Arguelles
Partner
Stonehenge Partners, Inc.
---
Michael D. Arguelles, Partner, is responsible for initiating investment opportunities, structuring investments, performing due diligence, negotiating transaction terms, working with Portfolio Company management teams, and managing the disposition of investments. Mr. Arguelles graduated from The Ohio State University in 1993 with a B.S.B.A. in Finance. Mr. Arguelles received his MBA with a concentration in finance from the Fisher College of Business at The Ohio State University.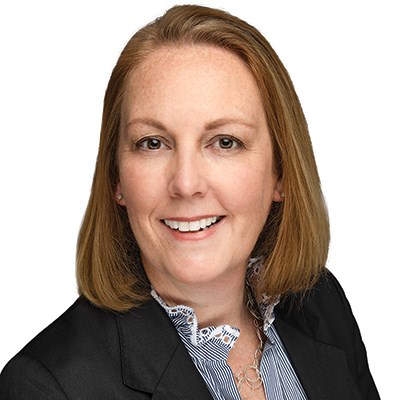 Mary Auch
Regional President, Central Ohio
PNC
---
Mary E. Auch is regional president of PNC Bank for Central Ohio. With a career spanning more than 28-years at PNC, Auch has extensive banking experience and deep roots in Columbus. She began her career as part of the bank's Retail Development Program in 1995 and then moved into Corporate Banking in 2001. She has been the regional president since 2019.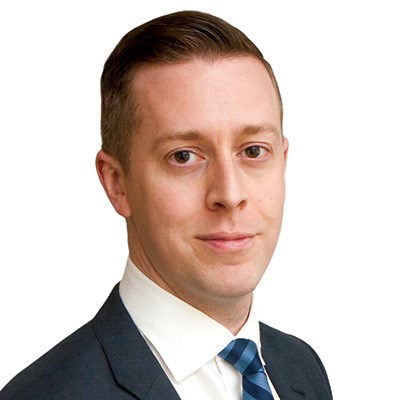 Benton Bodamer
Member
Dickinson Wright PLLC
---
Ben is a corporate transactional attorney who has represented a wide range of public and private companies and many of the leading international private equity sponsors. He has significant experience advising clients on domestic and cross-border M&A, leveraged buyouts, joint ventures, minority investments, divestitures and restructurings. Ben also is an adjunct professor at The Ohio State University Moritz College of Law and serves on the board of NoticeAbility and the advisory board of Calmer Choice.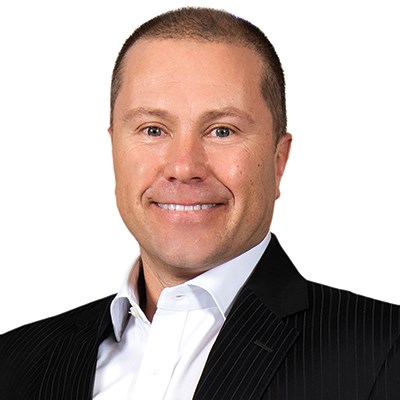 Andrew Bojko
Partner
Benesch Friedlander Coplan & Aronoff LLP
---
Andy is a partner in the firm's Commercial Finance & Banking Practice Group and advises lenders, administrative agents and borrowers in matters involving middle-market debt financings, broadly syndicated debt financings, asset-based lending, ESOP financings, mezzanine debt and acquisition financings. Andy also handles a variety of real estate matters, with a particular emphasis on construction and permanent loans, leasing, and acquisitions and divestitures.
Michael Camp
Founder & Managing Partner
Ohio Gateway Tech Fund
---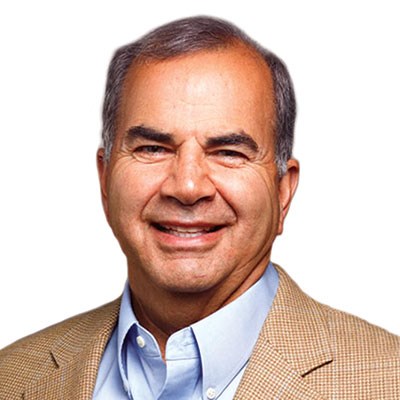 Frank Capella
Founding Partner
Oxer Capital
---
Frank is founding partner of Oxer. By partnering with community banks as investors and obtaining additional capital through the SBA, Oxer has invested in over 28 companies since 2016. Capella originates and manages portfolio companies , in addition, to sitting on Oxer's investment committee, and has been involved in financing middle market companies for more than 30 years.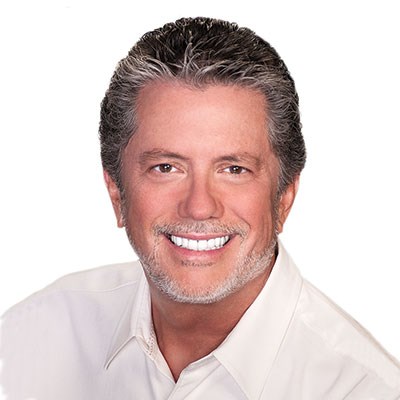 Hugh Cathey
CEO
ChromoCare
---
Prior to serving as CEO of ChromoCare since 2016, Hugh was part of eight successive early-stage technology companies. Hugh has been an active angel investor and taken leadership roles in many of these companies. Earlier, Hugh served as president of two publicly traded telecom companies.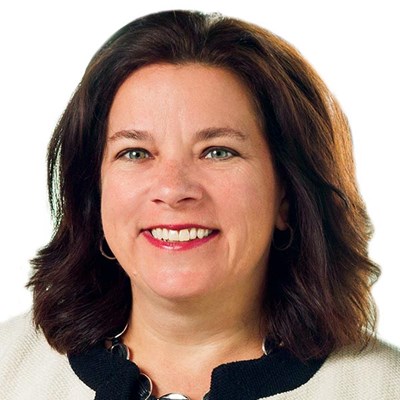 Darci L. Congrove
Managing Director
GBQ Partners LLC
---
Darci joined GBQ in 1998, became a partner in 2003 and was elected managing director in 2010. Prior to joining the firm, Darci worked in the tax practices of two regional firms. Her client base is primarily closely-held businesses and their owners, and real estate companies. Darci is on the boards of the Columbus-Franklin County Finance Authority and the Columbus Chamber of Commerce.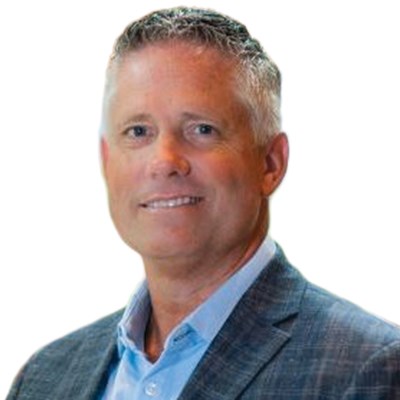 Norm Cook
Executive Vice President of Corporate Development
Sequoia Financial Group
---
Norm is executive vice president of corporate development at Sequoia Financial Group. Previously, he was president and CEO of Wealthstone Advisers and led Banc One/JPMorgan's Institutional Investment Group, where he oversaw a team responsible for advising over $250 billion in assets. He also served as director at One Group Global Funds and director of JPMorgan Asset Management (UK) Ltd. and was on Banc One's Investment Advisors' Board of Directors and its Investment Policy Committee and Investment Management Group Risk & Policy Committee.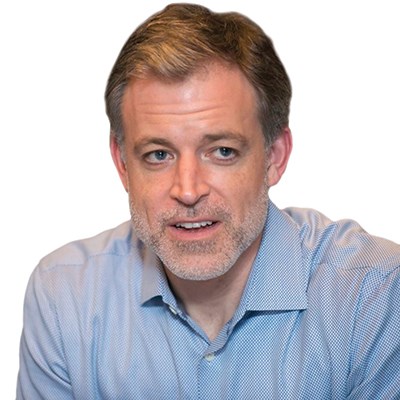 Rick Corcoran, Jr.
Partner
Slate Capital Group
---
Rick Corcoran is co-founder and Partner at Slate Capital Group which makes private equity investments in the lower middle market. Rick focuses on operations and team development in Slate's portfolio and has been CEO of a Slate company three times. In his spare time, Rick co-leads Sufferfest (www.sufferfest.net), creating and participating in ultra-hiking adventures.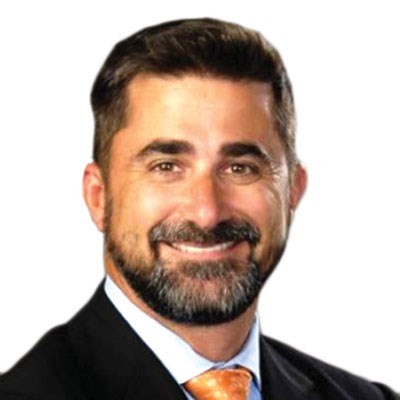 Scot Crow
Member
Dickinson Wright PLLC
---
Scot manages the firm's corporate, M&A, private equity, securities and tax practices, and is also the head of the cannabis group, which consists of more than 40 attorneys throughout the U.S. and Canada. He has extensive experience in corporate, mergers and acquisitions and tax law and has served as lead counsel in mergers and acquisitions, private equity investments, private offerings, venture capital financings, mezzanine debt offerings, divestitures and other related financial transactions, in a number of industry sectors, including the cannabis industry.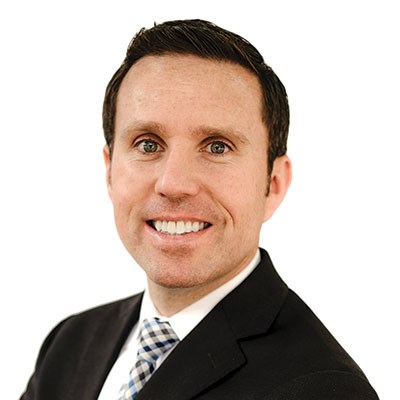 Josh Curtis
Managing Director
Footprint Capital
---
Josh works with business leaders on ownership transactions and liquidity events, including sell-side and buy-side engagements and transactions, such as management buyouts, succession and exit planning, ESOP formations, capital sourcing and leveraged recaps. Prior to leading Footprint Capital, Josh was vice president at Insource Spend Management Group. He led Insource through two synergistic acquisitions and ultimately, its sale.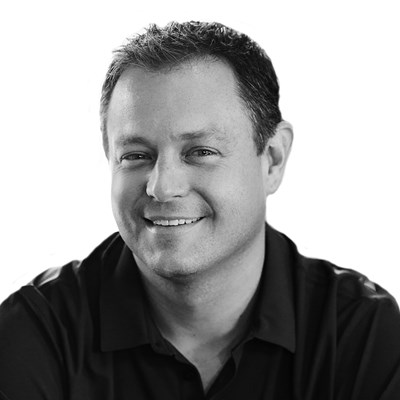 Matt Davis
CO-founder, CEO & Community Orchestrator
COhatch
---
COhatch was born out of Matt's desire to merge his business energy and talent with his calling to help the least, the last and the lost. He develops innovative brands and business models that also sustainably support the community. Previously, he was vice president of Business Excellence for Velocys, ran a large business unit for Parker Hannifin, designed and implemented new manufacturing plants for Honda and was a consultant for Arthur Andersen.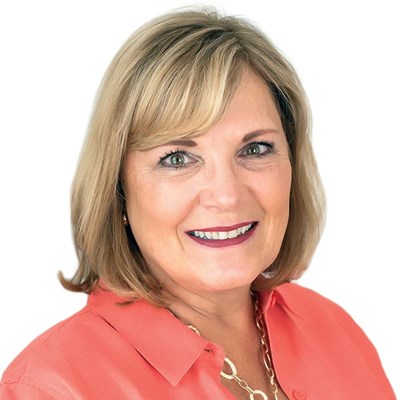 Cindi Englefield
Owner
Englefield Business Advisors LLC
---
Cindi helps small business owners start up, grow, right-size or prepare to sell their businesses. She founded and grew her educational publishing business over 20 years until its sale in 2011. Cindi is involved with the OhioHealth Hospice, Red Cross, Healthy LifeStars® and the Women's Small Business Accelerator. She is a member of the X-Squared Angels investment group.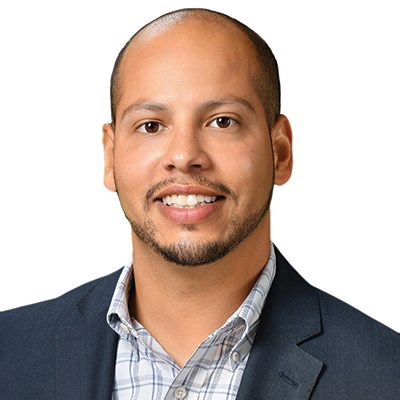 Reese Fields
Managing Partner
Columbus Venture Partners
---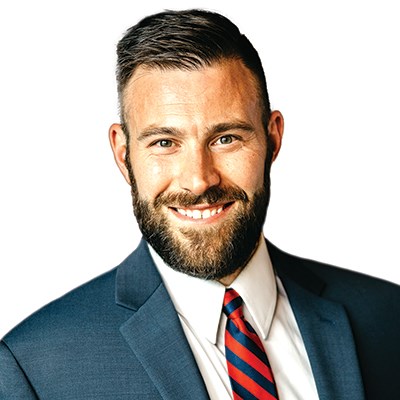 Mark Fleming Jr.
Founder
MEMM Capital, LTD
---
Mark Fleming Jr is an entrepreneur that bootstrapped his company to over $65 million in annual revenue and an eventual sale to Fortune 800 company, Stewart Title Company, in Feb '21. With prior experience in insurance and financial services, Mark has established MEMM Capital with a goal to acquire operating businesses that can be improved through an infusion of technology and process. Mark is also an angel investor and serves on the advisory board of several start-ups. He is the Co-Founder of TalentShare, a company that connects collegiate athletes with the parents of youth athletes for coaching and lessons through a marketplace and app.
Ryan Giacomarro
Ohio Market Head
JP Morgan Chase
---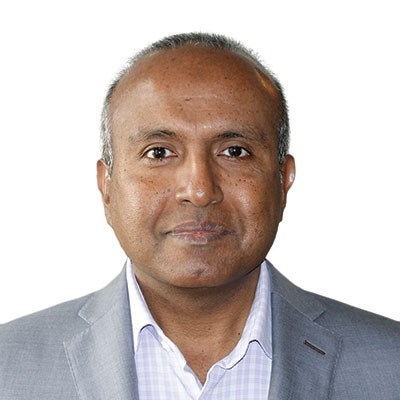 Girish Gowda
CEO
SteepGraph Corporation
---
An Engineer with proven expertise in launching and scaling start-up technology companies, entering new markets, selling & marketing services and well versed in International Business Development. Created startups and managed a successful exit. Specialties: Scaling Start-ups in Technology Services, Unlock potential via M&A, Business Development & Leveraging Global Delivery.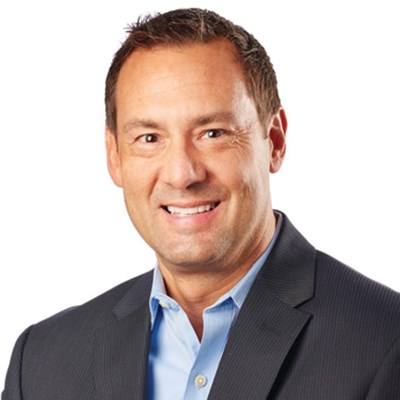 Chris Greenfelder
CFO
Salon Lofts
---
Sam Grooms
CEO
Hy-Tek Intralogistics
---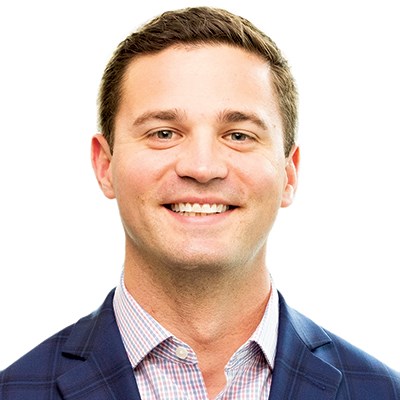 Clayton Hall
Partner
Windsor Advisory Group
---
Clayton Hall joined Windsor in 2018 and is a Partner. Windsor serves as a Personal CFO for highly successful individuals and their families. Before joining Windsor, Clayton worked at Goldman Sachs & J.P. Morgan.
Jordan Hansell
CEO & Founder
Tradepost
---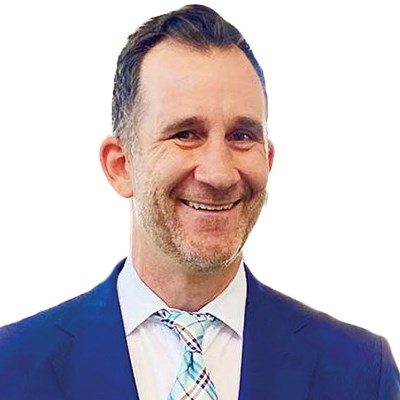 Jacob Herschend
Principal
Brightstar Capital Partners
---
Jacob Herschend is a Principal at Brightstar. Jacob leads Brightstar's Business Development across the Midwest. He is a third-generation owner and steward of a family-owned business, Herschend Family Entertainment.
Prior to joining Brightstar, Jacob was a Vice President at Marsh & McLennan Agency, working in Business Insurance and specializing in strategically owned and family-operated businesses serving as the Director of the Multi-Generational Family-Owned Businesses Strategies Vertical. Previously, Jacob owned and operated three restaurants in the St. Louis area. Additionally, Jacob has worked for three United States Senators and a U.S. Attorney General.
Jacob received his M.B.A. focused on Families in Business from Kennesaw State University. He received his B.A. from Gordon College. Jacob serves on the boards of The Foundation for Barnes-Jewish Hospital and Forest Park Forever.
Sheri Jones
President & CEO
SureImpact
---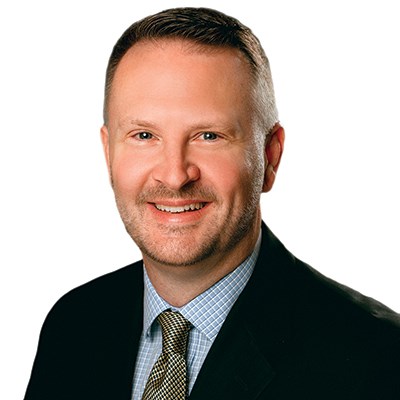 Todd Kavalieros
Senior Vice President
FNB Corporation
---
Todd Kavalieros is a Senior Vice President and Market Leader with First National Bank in Columbus, Ohio. In this role, Todd will expand FNB's presence in the Central Ohio region and develop new business opportunities with various middle market companies and municipal entities. Prior to joining FNB, Todd worked at several super-regional banks throughout the Midwest in leadership capacities within the commercial, municipal and treasury management banking verticals. Most recently, he worked as a senior management consultant delivering enterprise-wide strategic financing solutions and capital planning to entities with annual budgets up to $750 million.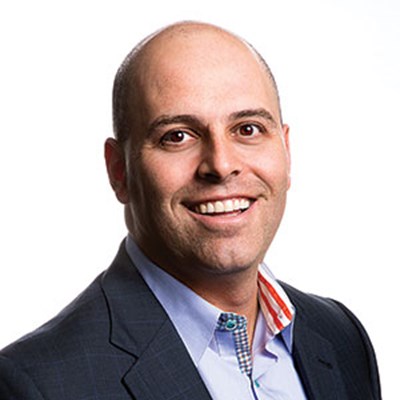 Lee M. Koury
Managing Partner
Smart Business Network Inc.
---
Lee is managing partner of Smart Business Network Inc., a national events, media and marketing company founded in 1989, primarily responsible for expanding the company's Aspire deal-making conference throughout the U.S. He plays a key role in establishing corporate policies and developing long-term strategy and growth plans. Previously, he founded and chaired the Growth Group at national law firm Arter & Hadden LLP (now Tucker, Ellis & West), which focused on working with middle-market and high-growth technology companies.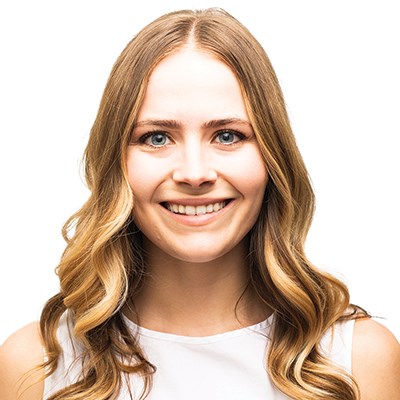 Paige McCarthy
Vice President
Trailhead Brothers
---
Paige McCarthy is the Vice President at Trailhead Brothers. Founded in 2020, Trailhead is a private capital group that acquires and runs Midwest operating companies. At Trailhead, Paige helps identify, evaluate and execute acquisition opportunities. Post-closing, she helps support these acquisitions by providing financial and operational support. Paige joined Trailhead Brothers after years of diverse financial experience including former roles in corporate finance, venture capital and private equity.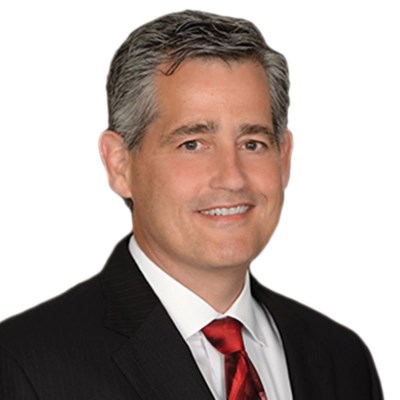 Al Melchiorre
President
MelCap Partners, LLC
---
Al Melchiorre is President and founder of MelCap Partners, a middle market investment banking firm that he founded over 22 years ago, Over the past few years, MelCap has been recognized as boutique investment banking firm of the year multiple times by The M&A Advisor. MelCap's clients are predominately privately-held, family owned businesses going through a once in a life-time transaction.
William Miller
CEO
Proven Optics
---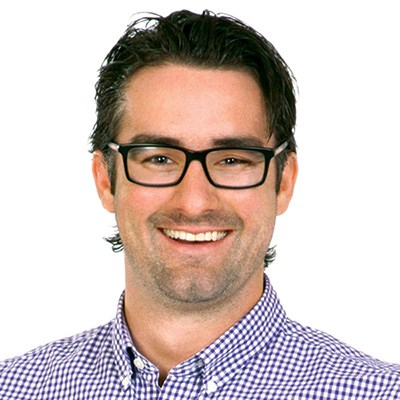 Brett Motherwell
Managing Partner
Kassel Equity Group
---
Since joining Kassel Equity in 2013, Brett Motherwell has contributed to its business development team with his experience in global financial markets, creating multinational corporations' global payroll platforms at Global Single Source Solution. He also helps oversee financial operations throughout the company and its subsidiaries, in concert with Thomas Werner. Previously, he worked with TTR, a Portland, Oregon-based company that specializes in the creation of customized sales and use tax rulings on business-related goods and services.
Brant Murdock
Partner
Tenby Partners
---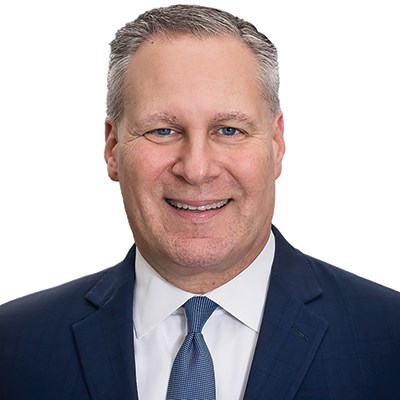 Doug Muszynski
Market President
Truist
---
Doug is the Central Ohio Market President for Truist, leading a team of bankers to grow, retain, and attract long term client relationships and serve as our client's trusted financial partner by leveraging deep industry knowledge and best in class advisory solutions. Prior to joining Truist, Doug held leadership roles in Corporate Banking and Credit Administration with Central Ohio financial institutions.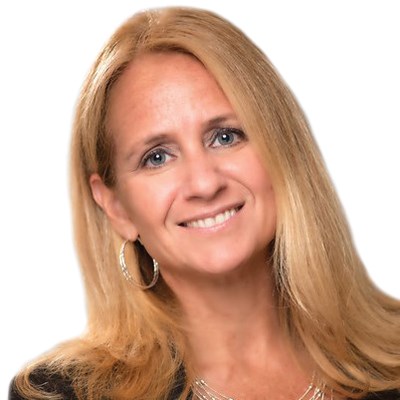 Kerri Nicholson
Business Performance Advisor
Insperity
---
Kerri Nicholson is a Business Performance Advisor in the Columbus community. She works with entrepreneurs to help remove barriers blocking business success and guides them on the journey toward greater revenue generation, better cost containment and risk reduction through a more strategic approach to human resources. Her passion is helping small businesses level the playing field and elevate their competitive advantage in the marketplace. For over 15 years she has been building relationships with business owners and leaders across various industries and understands the day-to-day challenges they must overcome to achieve their goals.
Andrea O'Carroll
Managing Director
Rev1 Ventures
---
Matthew Orr
Vice President
Crane Investment Company
---
Matt is responsible for the underwriting and administration of equity and mezzanine investments as part of the Stonehenge Community Development team in Columbus. With extensive experience in underwriting federal and state New Markets Tax Credit investments, he is uniquely qualified to assist with equity, mezzanine and early stage investments. Mr. Orr gained his early experience as a financial analyst at Procter & Gamble in Cincinnati.
Prior to joining Stonehenge, Mr. Orr served as an advisor for the Evans Scholarship Foundation at The Ohio StateUniversity, overseeing 76 Evans Scholars and managing the off-campus group living facility. Mr. Orr, who is an Evans Scholar, earned his BS in finance from The Ohio State University.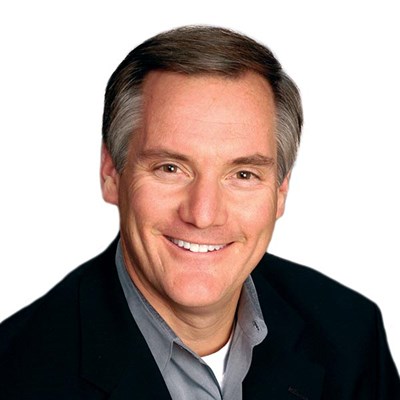 Jeff Sopp
CEO
Kensington Hill Partners
---
Jeff leads Kensington Hill Partners, a board of directors and corporate growth advisory firm, which concentrates on five business competencies: board advisory services, private equity investments, business consulting, executive search and sales advisory services. Its focus and expertise is on mid-market and entrepreneurial companies with high-growth potential. With offices in Columbus, Ohio, Jeff supports and invests in companies throughout the Midwest.
Moniqua Spencer
Senior Vice President
Advantage Capital
---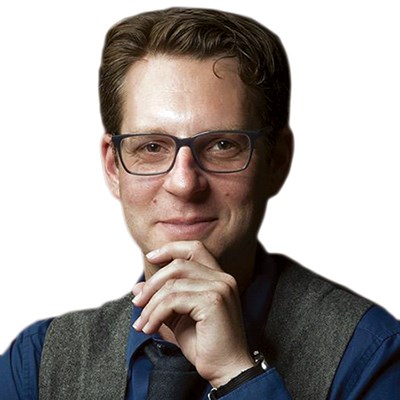 Wolf Starr
CEO; Managing Partner
Atlas Partners; Ohio Impact Fund
---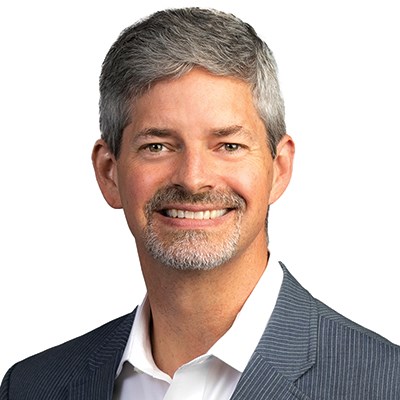 Jason Stevens
Chief Operating Officer
Copper Run
---
Mr. Stevens is Chief Operating Officer and a Partner of Copper Run Capital LLC. In this capacity he oversees all core corporate functions and processes, putting the right people and systems in place to best serve our clients and execute our growth strategies.
Prior to his current role, Jason served as a Managing Director focused on energy and natural resources at Copper Run. His operational and financial management experience includes launching an energy startup, Eureka Oil and Gas; a decade of experience at Morningstar, where he served as director of energy equity research; and a stint at property-casualty insurer Zurich North America, where he worked in corporate financial planning.
Mr. Stevens holds a B.A. in Liberal Arts from St. John's College, a Master of International Management in Finance from the Thunderbird School of Global Management and an M.B.A from the University of Houston. He is an avid reader, with particular interest in philosophy, history and ecology, and a dedicated distance runner.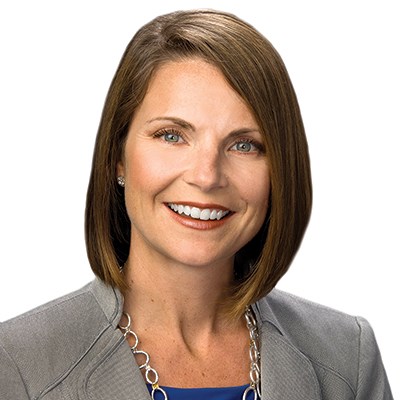 Catherine Strauss
Managing Partner
Ice Miller
---
Catherine Strauss is the Managing Partner of Ice Miller's Columbus office. She is also an adviser and advocate for employers with workforces in Ohio and nationally. She is also a skilled coach to human resource professionals and business executives. Preferring practical outcomes based on a keen knowledge of the law and common sense judgment, Catherine is an effective adviser in managing risks and conflict avoidance.
When disputes are unavoidable, Catherine is a tenacious trial attorney, having successfully represented employers and businesses in all types of legal proceedings, both in Ohio and nationally.
Finally, Catherine serves as a neutral investigator in all types of matters involving or impacting employees.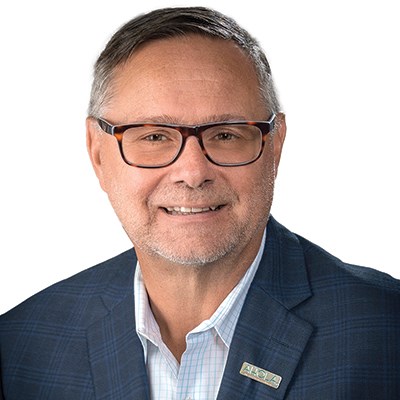 Mark Strippy
President
Ahola
---
An inspiring, highly ethical "C" level executive with significant depth and experience in the Financial and Professional service sectors. Strengths focused on operational excellence leading national in-scope service groups, financial and strategic planning and reporting. Over the course of an extensive senior leadership career, the ability to build and support cross-functional teams with a focus on employees growth and exceeding revenue/EBITDA goals was demonstrated, as well as the ability to build consensus and to be an extremely effective communicator among peers, board members and direct reports. I have achieved extraordinary results with a Fortune 500 company, a pre/post IPO as well as mid-sized private firm.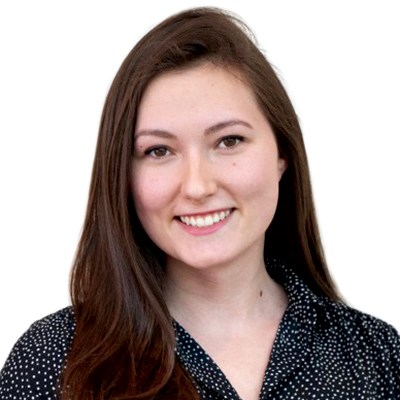 Faith Voinovich
Principal
Ohio Innovation Fund
---
Faith Voinovich is a Principal at Ohio Innovation Fund where she focuses on Life Sciences and MedTech investments. Her current board and board observer responsibilities include Invirsa, Clarametyx, DatAnchor, and RXQ Compounding. Dedicated to cultivating the next generation of diverse venture investors, Faith also serves as a mentor for the National Venture Capital Association (NVCA) Venture Forward program and an executive board member at VentureUP.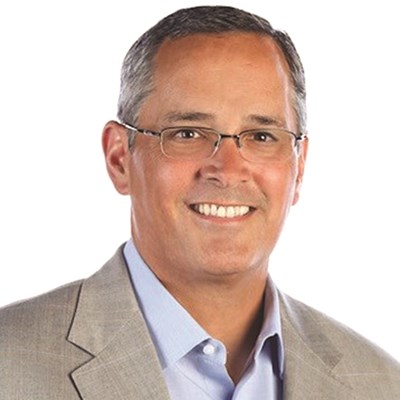 Andrew Vollmer
Managing Director
BellMark Partners, LLC
---
Andy is Managing Director and Co-CEO of Bellmark Partners, LLC, and head of the firm's Cleveland office. Andy has 30 years of investment banking experience, having personally completed well over 100 M&A, special committee, and board advisory assignments. Previously, he was with KeyBanc Capital Markets, where he was head of the sponsor coverage, consumer & retail, and M&A investment banking groups.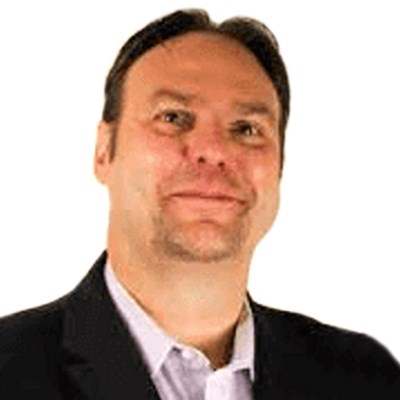 Eric Wagner
CEO
Converge Ventures
---
Eric is the co-founder and CEO of Converge Ventures, a technology start-up studio. He is the co-founder and CSO of Converge Technologies, an engineering and product development company. Eric is an experienced entrepreneur and seasoned C-suite executive. Previous to Converge, he was the president of a $300mm aerospace and defense company. Eric is an active angel investor.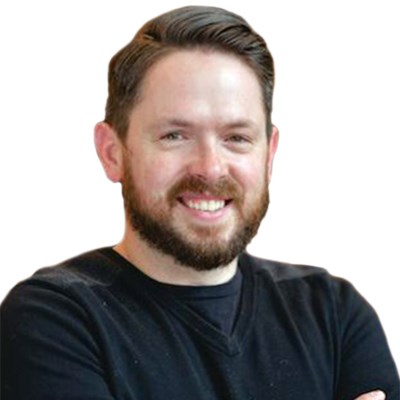 Will Zell
Founder & CEO; Executive Chairman
Zell Capital; Nikola Labs
---
Will has founded three technology companies in addition to building successful real estate and retail ventures over the past 14 years. He is deeply passionate about seeing startups succeed, serving for a time as the Managing Director of a startup accelerator. Will draws from a broad range of experience in communications, organizational development, leadership, brand development and innovation. He brings drive and passion to the Nikola Labs team.  Will was honored at the White House as top entrepreneur under 30 as part of Empact100 list and was also received the 2019 BizTech Executive of the Year award by Columbus Business First.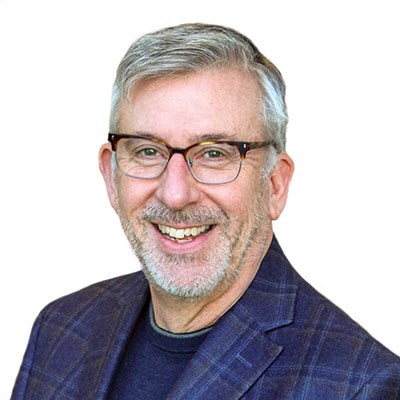 Dean Zody
Founder and CEO
GhostWave Inc.
---
Dean Zody is a business-oriented Global Operations Leader with an engineering background delivering innovative solutions with measurable growth and profitability. Accomplished background in start-ups, cost reduction initiatives, and operations management in telecommunications, chemical and consumer product. Multiple disciplines include operations, supply chain, procurement, and logistics. Strong database and data analytical skills. In 2016, he founded GhostWave, commercializing patents from Ohio State University.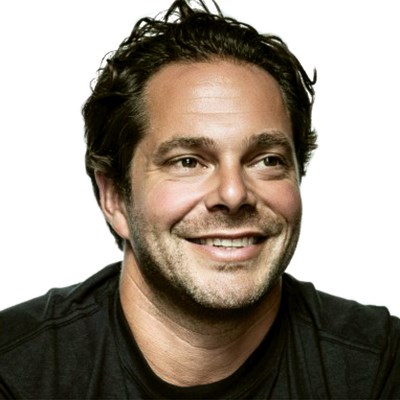 Brian Zuercher
General Partner
1870 Ventures
---
Brian Zuercher is a General Partner of 1870 Ventures. 1870 Ventures is a venture capital studio bringing brilliant IP to market. We discover, fund, and build companies around breakthroughs that originated at universities and institutions. Brian has been the co-founder of several companies and is passionate about supporting entrepreneurs in the Central Ohio region.