The Smart Business Dealmakers Dealmaker of the Year Awards recognize exceptional individuals who are shaping the landscape of business and innovation in Minneapolis.
In addition, The Minneapolis Dealmakers Hall of Fame is recognizing a class of dealmakers that has made an often-groundbreaking impact on their organizations, industries and the region over the course of decades in business.
We're celebrating the accomplishments of the 2023 class of winners November 2 at the Minneapolis Smart Business Dealmakers Conference. Together, they provide a strong picture of the Minneapolis business community.
Here are the Dealmaker of the Year Award honorees we're recognizing this year:
Ashley Hawks, Former CEO of Forever Bride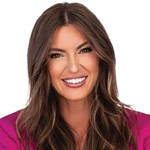 Ashley Hawks, a former CEO and visionary leader, made waves in the wedding industry with her role as the driving force behind Forever Bride. There, she masterminded a community-based platform that seamlessly connected brides with a meticulously curated selection of trusted wedding businesses. Her dedication and innovation paid off when, in January/February 2022, Hawks orchestrated the acquisition of Forever Bride by the industry giant David's Bridal. This landmark move, facilitated by financial sponsor Oaktree Capital Management, marked a turning point in the wedding business landscape.
Mary Anderson, CEO of RXFunction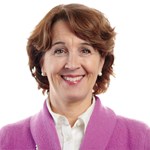 Mary Anderson, the trailblazing CEO of RXFunction, is at the forefront of medical innovation. With a visionary approach, she spearheads the development of groundbreaking assistive medical devices tailored to enhance the lives of those grappling with peripheral neuropathy. In November 2022, under her leadership, RXFunction secured $7.5 million in venture funding from undisclosed investors. These crucial funds are earmarked for the commercialization of wearable technology designed to bolster balance and thwart the risk of falls.
David Talen, CEO of PathRight Medical Inc.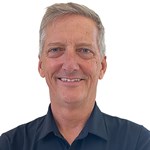 David Talen, the CEO of PathRight Medical Inc., has been on a mission since the company's inception in 2015 to make a significant impact on the lives of men grappling with Peyronie's disease and those facing the challenging side effects of urological surgeries or chronic diseases. Under his leadership, PathRight Medical Inc. reached a significant milestone when it was acquired by a group of private investors. The intricacies of the deal involved multiple sellers and buyers, positioning Talen as a driving force in the pursuit of innovative medical solutions.
Stacy Harmsen and Mark McDonald, Founding Partners of NorthCoast Mezzanine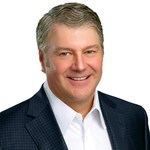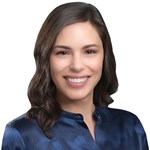 Mark McDonald and Stacy Harmsen, the Founding Partners of NorthCoast Mezzanine, have forged a path of financial prowess in the lower middle-market arena. Their company specializes in offering subordinated debt and non-control equity to stable and burgeoning enterprises, effectively fueling their growth. McDonald, Harmsen and their team recently secured a $286 million SBIC fund III. With their expertise and commitment to empowering businesses, they continue to be catalysts for success in the ever-evolving landscape of corporate finance.
Jeffrey Kiesel, Chairman, CEO and President of Restaurant Technologies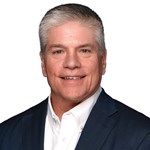 Jeffrey Kiesel, a dynamic leader holding the positions of Chairman, CEO, and President at Restaurant Technologies, is a visionary force in the food service industry. His company is a pioneer in automated solutions, revolutionizing cooking oil management, storage, filtration and disposal systems. Additionally, Restaurant Technologies focuses on fire prevention through the automation of hood, flue, and fan cleaning. In December 2022, Kiesel orchestrated a $75 million debt refinancing round, positioning the company for continued growth and innovation. This came on the heels of an acquisition by Energy Capital Partners, Enlightened Hospitality Investments, and Continental Grain Company through an LBO in April 2022.
Jonathan Rowntree, CEO of Niron Magnetics, Inc.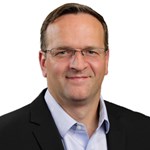 Jonathan Rowntree, the CEO and esteemed Board Member at Niron Magnetics, Inc., is at the helm of groundbreaking innovation in the field of permanent magnets. His company is a pioneer in the development of high-performance rare earth-free permanent magnets, addressing critical sustainability and resource concerns. Under Rowntree's leadership, Niron Magnetics has raised over $50 million in funding, including a substantial $17.5 million grant from the Department of Energy's ARPA-E in November 2022.
Thompson Aderinkomi, Co-Founder & CEO of Nice Healthcare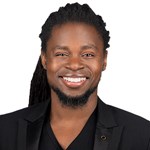 Thompson Aderinkomi, the Co-Founder and CEO of Nice Healthcare, is a leader in the realm of accessible and integrated health care. His company is dedicated to providing comprehensive care, addressing patients' everyday needs both in-home and through virtual channels. In a transformative move, Aderinkomi orchestrated a $25 million Series A venture funding round in January 2022, with DNA Capital leading the way and notable participation from Waterline Ventures and seven other investors. These funds are expected to catapult Nice Healthcare's true impact model of care into more homes across the nation, underlining Thompson's commitment to revolutionizing health care accessibility.
This year's class for the Minneapolis Dealmakers Hall of Fame is:
Lyle Berman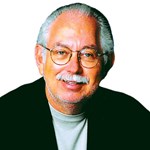 Lyle Berman is a visionary entrepreneur who was instrumental in the development of casinos outside of the traditional gaming markets of Las Vegas and Atlantic City and was instrumental in creating the World Poker Tour. Among his numerous accomplishments, he co-founded Grand Casinos Inc., which from 1990 to 1996 built more casino gaming space than any other company in the United States; and created Rainforest Café, an integrated restaurant and retail operation of which he served as Chairman and CEO from 1994 to 2000. In 1999, he formed Lakes Entertainment and served as its Chairman and CEO through 2015.
Michael McHugh

Michael McHugh is the founder and Managing Partner of GMB Capital Partners, which has invested more than $1.5 billion in junior debt and equity in more than 100 companies through six funds. Current and exited investments that are or have been part of GMB's extensive portfolio since 2005 include Talent Inc., TPC Wire & Cable, Intek Plastics, Smile Brands Group, Compass Health, and Meridian Behavioral Health. Prior to his founding of GMB, McHugh worked at Churchill Capital, US Bank, and Norwest Bank.
Paul Meyering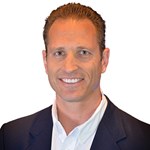 An experienced equity investor and investment banker, Paul Meyering has spent more than 30 years working in private equity, mezzanine financing, and investment banking. He has served as Chairman of the Board of Directors of 14 private companies, had advisory roles on dozens of others, and served as President of the Minnesota chapter of the ACG. He joined Duco Capital as a partner in 2023 after serving as the President of Renaissance Equity Partners from 2000 to 2023 and as a Senior Managing Director at Spell Capital from 2013 to 2023. At Spell Capital, Meyering was responsible for all aspects of acquiring, managing, and divesting private company investments.
Rosina Samadani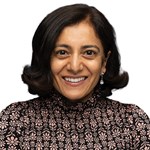 Dr. Rosina Samadani is the founder of three groundbreaking health care technology companies and the holder of multiple patents for her work. She currently serves as the CEO of Oculogicax, a neuro-diagnostic company with an FDA-cleared concussion diagnostic and a novel test for acute cannabis use. Dr. Samadani earned a Ph.D. in Biomedical Engineering from Northwestern University and a BS and MS in Mechanical Engineering from MIT. Prior to becoming a serial entrepreneur disrupting the health care technology space, Dr. Samadani spent seven years in McKinsey and Company's health care practice.
Randy Schiestl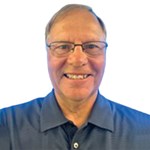 Randy Schiestl is the former VP of Global Technology for Boston Scientific, where for more than 22 years he worked with the R&D teams across all seven divisions and multiple international sites to develop, commercialize, and sustain life-saving medical devices. Schiestl's impact on the lives of people through his work at Boston Scientific cannot be overstated. Today, he serves as Chair of the Board of Director and COO of Vocxi Health Inc., a stand-alone breath diagnostic company that was spun out from Boston Scientific and the University of Minnesota. With less than 1 minute of breath, the company's innovative device senses the presence of disease.