Smart Business Dealmakers Podcast

Subscribe to the Podcast: Apple | Google | Spotify | Stitcher | TuneIn | RSS
---
Ep 30: Russ Romanelli, Managing Partner of BKD, Chicago


As business owners begin to look at how they can restart operations and begin to settle in to this new reality, two areas are becoming top of mind: cash flow and forecasting. BKD Managing Partner Russ Romanelli shares his thoughts on how CEOs and entrepreneurs should approach this critical task.
---
Ep 29: Jordan Space, Eastern PA Market President, S&T Bank, Philadelphia


As CEOs get beyond the shock of the COVID-19 crisis and start resuming business operations, analyzing cash flow and forecasting revenue becomes that much more critical. Jordan Space, president of the Eastern Pennsylvania Market of S&T Bank, discusses how entrepreneurs can look ahead and build stronger balance sheets.
---
Ep 28: Shannon Baker, President of Gatesman, Pittsburgh

In the wake of the COVID-19 crisis, brand management has never been more important. The messaging and communication — internally to team members and externally to clients, partners and consumers — has pivoted. Shannon Baker, president of PR & marketing firm Gatesman, discusses how those changes are repositioning how companies reach consumers and what they're saying — and why many of these changes might be here to stay.
---
Ep 27: David Mills, VP of Strategic Accounts at Definity Partners, Columbus


What corporate lessons will come out of the COVID-19 crisis as it relates to developing talent pipelines and managing supply chains? David Mills, Vice President of Strategic Accounts at Definity Partners, a Clark Schaefer Hackett company, shares what he believes will change over the next 12 to 18 months.
---
Ep 26: Andrew Christian, Manager of Private Equity, CLA, Philadelphia


What's the state of M&A? Andrew Christian, CliftonLarsonAllen's Manager of Private Equity, shares what he's hearing from PE partners, the direction dealmaking has taken during this crisis, as well as what we might expect as the economy restarts.
---
Ep 25: Vince Garozzo, Officer with Greensfelder, St. Louis


CEOs are asking questions about the legal ramifications of the COVID-19 crisis on their businesses, contracts, and M&A. Vincent J. Garozzo, a corporate attorney at Greensfelder, discusses the challenges he's hearing from clients and shares his thoughts on what we might expect over the next six to 12 months.
---
Ep 24: Bob Klonk, CEO, Oswald Companies, Cleveland


Many employers have struggled with their business insurance, not sure what was covered and what was not. Bob Klonk, CEO of business insurance broker Oswald Companies, explains how risk mitigation will be a front-of-mind issue as America eases back into work, and why insurance policies may be changing in the future.
---
Ep 23: Jerry Johnson, Market Head for UBS, Nashville


Even in uncertain times there's still capital sitting on the sidelines for those industries that can thrive during the COVID-19 crisis. UBS Nashville Market Head Jerry Johnson explains the top concerns he's hearing from business owners as they look toward the future with their investments and think about M&A.
---
Ep 22: Chris Farmakis, Chairman of Babst Calland, Pittsburgh


The COVID-19 crisis has revealed numerous legal issues that entrepreneurs and business leaders hadn't faced before. Chris Farmakis, chairman of law firm Babst Calland, explains what c-suite executives should be thinking about, including giving a new level of scrutiny to contracts.
---
Ep 21: Joe Baez, Principal at CliftonLarsonAllen, Chicago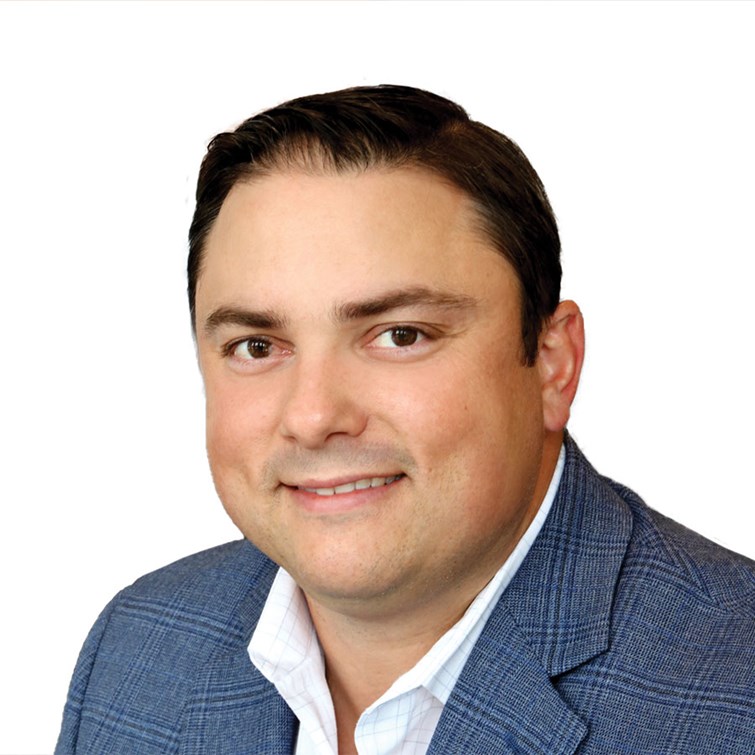 Where should CEOs focus their time and energy as they scramble to survive the Great Shutdown of 2020? CliftonLarsonAllen Principal Joe Baez discusses the importance of internal reviews — people, operations, and finances — so that as the economy restarts, entrepreneurs are ready to get back to business.
---
Ep 20: Larry Berran, CEO of iPipeline, Philadelphia


For companies whose primary focus is developing digital or technology solutions for traditional industries, the COVID-19 crisis has led to an increase in business and a new age of innovation. Larry Berran, CEO of iPipeline, which develops digital solutions for the insurance industry, discusses why he's still on the prowl for acquisitions, and how he sees opportunities where others see challenges.
---
Ep 19: Joe Wagner, Managing Director and Partner, PMCF, Detroit


Investment banks are taking a harder look at balance sheets these days as raising capital and selling companies has brought new challenges during the COVID-19 crisis. Joe Wagner, managing director and partner with P&M Corporate Finance (PMCF), discusses the changes entrepreneurs and CEOs need to consider when looking at deals.
---
Ep 18: Ken Serwinski, Chairman of Prairie Capital Advisors, Chicago


We are headed toward a new normal in the M&A world. Multiples and valuations are changing, and the investment bank realm for buyers and sellers remains uncertain. Ken Serwinski, chairman and co-founder of Prairie Capital Advisors, shares his thoughts on dealmaking today — and where we are headed.
---
Ep 17: Michael Jordan & Rob Ouellette of Ice Miller, Columbus



Are deals dead? Ice Miller Partner Rob Ouellette says "no," but they have taken on a different look during these uncertain times. Ouellette and Ice Miller Managing Partner Michael Jordan share their thoughts on M&A and other legal issues C-suite executives are dealing with during the COVID-19 crisis.
---
Ep 16: Joe Galvin, Chief Research Office, Vistage, San Diego


How are CEOs and entrepreneurs faring while the economy has essentially come screeching to a halt? And are they optimistic or pessimistic about what comes next? Joe Galvin, Vistage Worldwide's Chief Research Officer, answers those questions and more as he discusses the results of Vistage's recent C-Suite Survey.
---
Ep 15: Aaron Grossman, CEO of TalentLaunch, Cleveland

As the U.S. workforce moved to virtual offices almost overnight, the landscape of staffing, culture, and talent management changed as well. TalentLaunch and Alliance Solutions Group CEO Aaron Grossman explains what he's seeing in the industry and what he believes will become the new normal.
---
Ep 14: Brian O'Neill, M&A Partner, Tucker Ellis, Cleveland

Is deal flow dead or just in a holding pattern? Brian O'Neill, an M&A partner at the law firm of Tucker Ellis, discusses which types of deals are still getting done in these uncertain times and the impact on pending and existing contracts and agreements.
---
Ep 13: Ted Durkin, Managing Director of UBS, Philadelphia

Ted Durkin, Managing Director and Pennsylvania Market Head for UBS, says it's not time to panic despite capital markets and investments being thrown into disarray during the COVID-19 crisis. Instead, he stresses remaining level-headed and sticking to long-term investment plans as the U.S. economy careens toward its new reality.
---
Ep. 12: Scot Crow, Member of Dickinson Wright, Columbus

Legal issues have been at the heart of how companies are handling contracts and agreements during these uncertain times. Dickinson Wright's Scot Crow, Member and General Corporate, M&A and Private Equity Practice Group Chair, offers his thoughts on on how the coronavirus pandemic has impacted M&A activity, and where CEOs should be focusing their attention now.
---
Ep 11: Greg Schneider, CEO of National Office, Cleveland

With much of the workforce forced to go virtual during the COVID-19 crisis, National Office CEO Greg Schneider talks about what the office of tomorrow will look like once people begin to return to work. It won't be your father's workplace.
---
Ep 10: Gaurav Malhotra, U.S. Restructuring Leader, EY, Chicago

Gaurav Malhotra, U.S. Restructuring Leader for EY's Transaction Advisory Services, explains how businesses must address liquidity and their capital needs during these uncertain times, why cash remains king, and what entrepreneurs and CEOs should plan for as they enter a new business reality.
---
Ep 9: Joe DiRocco, Regional President of Fifth Third Bank, Cleveland

Joe DiRocco, regional president of Fifth Third Bank in Northeast Ohio, discusses how the banking industry has adapted to meet the growing needs of entrepreneurs and CEOs as many struggle to survive. He offers straightforward advice to strengthen balance sheets, evaluate capital needs and identify areas of liquidity in any company.
---
Ep 8: Managing risk with Craig Hassinger, CEO of SeibertKeck, Cleveland

As business owners were caught unprepared for the COVID-19 crisis, one area that has raised more questions than answers is business insurance and what policies did and did not cover. Craig Hassinger, CEO of SeibertKeck & Insurance Partners, offers his thoughts on how executives should approach their insurance policies … and what changes might be on the horizon for the industry.
---
Ep 7: Cybersecurity Issues with Carly Devlin, Managing Director at Clark Schaefer Consulting, Columbus

Carly Devlin, managing director at Clark Schaefer Consulting's Columbus office, provides advice for employers on remote working environments as more team members have been shifted to home offices—as well as what cybersecurity and privacy measures you should take to keep your data and networks safe.
---
Ep 6: John Lewis, Founding Member, Metz Lewis Brodman Must O'Keefe, Pittsburgh

Attorney John Lewis discusses how the business shutdown caused by the coronavirus pandemic has impacted dealmaking activity — slashing eight active deals down to two — as well as the basic operations of his Pittsburgh-based law firm's business clients.
---
Ep 5: C. Tucker Herndon, Office Managing Partner, Burr & Forman, Nashville

Attorney C. Tucker Herndon, the Nashville office managing partner of law firm Burr & Forman, discusses how the coronavirus pandemic has impacted the M&A space, including deal flow and access to capital, as well as its overall impact on businesses. 
---
Ep 4: Bo Butters, Principal, CliftonLarsonAllen, St. Louis

Bo Butters, a principal in the St. Louis office of CliftonLarsonAllen, talks about the impact of the coronavirus pandemic on M&A activity, as well as critical day-to-day business necessities like managing cash flow and forecasting revenue and expenses. 
---
Ep 3: Greg Achten, UBS, Chicago, and James Jack, UBS, New York


The coronavirus pandemic has roiled stock markets and private company valuations. Two senior leaders from UBS — Greg Achten, Managing Director and head of the Chicago market, and James Jack, Executive Director and head of the Business Owners Client Segment, talk about what business owners and investors should be doing to protect their wealth in the short term and over the long road ahead.

---
Ep 2: David Sowerby, Managing Director of Ancora, Detroit

David Sowerby, portfolio manager and managing director of Ancora, discusses how the coronavirus has impacted public and private financial markets. He assesses the impact on M&A valuations, as well as the opportunities created by the crisis. A veteran of eight previous bear markets, David also shares his insights into how to "navigate the noise" when it comes to managing investments in a volatile market.
---
Ep 1: Jon Pinney, Managing Partner of KJK, Cleveland

Attorney Jon Pinney, managing partner of Cleveland law firm KJK, discusses the impact of the coronavirus pandemic on M&A deal terms and multiples, how diligence will be changed going forward, and why lawyers have been taking crash courses on force majeure and other rarely used legal doctrines.
---