Subscribe to the Podcast: Apple | Google | Spotify | Stitcher | TuneIn | RSS
---
2021: Episodes 88-137
2020 Podcasts (1-87) | 2022 (Ep 138-199) | 2023 (200-current) 

---
Ep 137: Daniel Walsh, CEO of Citymark Capital, Cleveland


Daniel Walsh formed Citymark Capital with the intent of acquiring properties in numerous high-growth markets across the nation. But before he could do that, he had to build the initial fund. Walsh talks about the real estate investment platform he launched in 2018, its progress so far and his plans for its future.
---
Ep 136: Chris Molaro, Co-founder & CEO of NeuroFlow, Philadelphia


When Chris Molaro returned home after a five-year stint in the U.S. Army, he saw firsthand the gaps in the behavioral mental health system. So the West Point and Wharton MBA grad created NeuroFlow, an app that helped healthcare providers better assess the mental health of vets and civilians. Chris shares his thoughts on changing the way mental health care is delivered, his most recent M&A deal and the company's future.
---
Ep 135: Paul Carlisle, COO of WinTrust Financial, Chicago


As COO of WinTrust Financial, Paul Carlisle has a front-row seat to the financial concerns of CEOs feeling their way through continued market uncertainty. Despite significant disruptions, Carlisle sees a market that's ripe with liquidity and subject to generationally low interest rates. That's why he says it's a great time to get deals done. Carlisle gives his sense of the challenges facing the market, the state of capital, and the conditions dealmakers could expect for the remainder of the deal year.
---
Ep 134: Della Clark, CEO of The Enterprise Center, Philadelphia


The challenges facing minority-owned businesses are many, including access to capital. By the time many reach $20 million in sales they have a misaligned debt-to-equity ratio. Della Clark, CEO of The Enterprise Center, has been on a mission to change that dynamic and has spent decades working to help provide minority business owners better access to early- and mid-stage capital. She shares her thoughts on leveling the playing field and her most recent venture — an SBIC Fund aimed at doing just that.
---
Ep 133: George Nemphos, Founding Partner of Nemphos Braue, Baltimore


Independent sponsors are experiencing somewhat of a resurgence in the M&A market. That's a little strange, specifically because they more often play a role when markets are sluggish — something this market certainly is not. George Nemphos, founding partner and attorney at Nemphos Braue, talks about Independent Sponsors — their recent resurgence, their role in a deal and how they can help sellers, as well as how they've become a factor in this high-deal environment.
---
Ep 132: Taylor Burke-Gilman and Lauren Burke-Devere of Fire-Dex, Cleveland


Taylor Burke-Gilman and Lauren Burke-Devere didn't plan on joining their father at Fire-Dex, the family-owned manufacturer of head-to-toe PPE for first responders. But in 2019, they did. As they continue to settle into their roles as president — Lauren of Fire-Dex and Taylor at sister company Gear Wash — they're also learning the acquisition ropes. They discuss their transitions into the business, as well as lessons learned through three acquisitions made since they came aboard.
---
Ep 131: Kareem Afzal, CEO of PDC Machines, Philadelphia


As the CEO of a second-generation business, Kareem Afzal is continuing the legacy started by his father, who founder PDC Machines more than years ago. The company, which designs and manufactures specialty gas compression systems, is in the midst of a growth journey that includes a recapitalization led by PE firm Arcline Investment Management and two recent acquisitions. Kareem shares his thoughts on the company's M&A strategy, innovation and how PDC Machines is changing its industry.
---
Ep 130: Shane Bigelow, CEO of CHAMPtitles, Cleveland

CHAMPtitles is a SaaS startup that aims to help people, companies and governments digitally create, manage and transfer vehicle titles. Led by CEO Shane Bigelow, the company recently raised a $8.5 million Series A that will help it grow its footprint across the country and beyond. Bigelow talks about the venture, its recent raise and progress in the market, as well as the challenges of being based in the Midwest.
---
Ep 129: Brian Baum, Managing Director of Interchange Capital Partners, Pittsburgh


When you're building a business, having a solid team of M&A professionals is paramount to your success. But do you know if you have the right team? Are they thinking beyond just their piece of the transaction? Brian Baum, managing director of Interchange Capital Partners, offers his thoughts on why you might want to re-evaluate advisors, and why you should start thinking about your company as the first piece for a future family office.
Ep 128: Cy Sturdivant, Cyber Division Director at BKD, Nashville


Without a basic understanding of cybersecurity, companies can stand to lose a great deal. As BKD's Cyber Division Director Cy Sturdivant points out, companies that acquire businesses with weak defenses may see their ROI compromised as easily as systems with weak passwords. Cy offers his take on the cyberthreat environment, what cybersecurity means in practice, and just how troubling digital threats are for players in the M&A world.
---
Ep 127: Will Zell, founder of Zell Capital, Columbus


Entrepreneur Will Zell, Executive Chairman at Nikola Labs, talks about the pandemic-era launch of Zell Capital, one of the new access funds seeking to broaden public reach into private markets. He discusses what he saw from the funding community during that time and how it's changed since. He also delves into the relationship between boards and the companies they oversee, as well as the impact of larger players moving downstream.
---
Ep 126: Nat Clarkson, Managing Director of CFV Ventures, Charlotte


There's been chatter of late among earlier-stage investors — seed funds, VC, etc. — about large private equity firms starting to make investments much earlier in the funding lifecycle, like Series A rounds. While most have yet to be directly affected by this trend, they're thinking about it. And for some, like CFV Ventures Managing Partner Nat Clarkson, it could be a good thing. Clarkson offers his perspective on the trend and how he expects CFV Ventures will adapt to it.
---
Ep 125: Sehrish Siddiqui, Partner with Bass Berry & Sims, Nashville


ESG — environmental, social and governance — is an aspect of reporting for public companies that's been around for a while. Recently, ESG matters have started to work their way from the public sphere into private diligence. Sehrish Siddiqui, corporate and securities partner at Bass, Berry & Sims, says companies that embrace these issues can see their valuations go up. She breaks down ESG's path from public to private, and what business leaders should understand about its effects on M&A.
---
Ep 124: David Iwinski, Managing Director of Blue Water Growth, Pittsburgh


The way David Iwinski sees it, COVID marks a tipping point in the economic relationship U.S. businesses have with China. The managing director at Blue Water Growth expects that will complicate the M&A transactions of those companies with supply chains linked to the country. He breaks down the situation and offers advice for rooting out supply chain risk ahead of — and during — a transaction.
---
Ep 123: Josh Curtis, Managing Director of Footprint Capital, Columbus


Footprint Capital is experiencing a record year for activity, mostly sell-side transactions involving business owners looking to capitalize on a strong 2020 while racing to beat the enactment of potential capital gains taxes in 2021. Managing Director Josh Curtis discusses his view of the market from the sell-side and buy-side, as well as his sense of how things could play out for the balance of the year.
---
Ep 122: Robert Berdanier and Deron Curliss of BDO, Pittsburgh



Getting a company off the ground is never easy. It often starts with a founder putting some money in, tapping friends and family, and then attracting outside investors. But ensuring your company is prepared for growth — round by round — is more art than science. BDO's Robert Berdanier and Deron Curliss share their thoughts on analyzing management teams, operations, and the keys to professionalizing a business to prepare it for going to market and securing early stage and mid-stage rounds of growth capital.
---
Ep 121: Perry Maughmer, Vistage Chair, Columbus


While many owners are thinking about and likely planning their exits, they're not rushing, says Perry Maughmer, who mentors CEOs as a local chair for Vistage in Columbus. Before stepping away for good, they want to know that the legacy they've built and the people who've helped them along the way are respected. From his seat at Vistage, Perry talks about the CEO mindset and how that's informing the decision to sell or stay put.
---
Ep 120: Matthew Wiener and Benjamin Popson of Aon, Pittsburgh


SPACs fast track the path for a private company to go public. The second part of that process — the one that's not as widely discussed — is de-SPACing and is needed to complete the process. Like most everything in M&A, it comes with risks. Matthew Wiener, managing director and R&W practice leader at Aon, and Benjamin Popson, vice president and account executive at Aon, discuss the risks inherent in the de-SPACing process, and how to effectively mitigate them.


---
Ep 119: David Sowerby, Managing Director at Ancora, Detroit


The high-volume deal activity we've been seeing for the past 12 months has many business owners getting out while the getting is good. The often once-in-a-lifetime liquidity event has likely given them a great deal to work with and may encourage some to start investing. David Sowerby, managing director and portfolio manager at Ancora, offers some words of wisdom to those who are eager to put their money to work, and warns that business owners, post-exit, should expect to become very popular people.
---
Ep 118: Eric Easton, CFO of Ampex Brands, and Jayne Juvan, M&A Chair at Tucker Ellis, Cleveland



Ampex Brands recently acquired bakery-café chain Au Bon Pain from Panera Bread, becoming a franchisor for the first time in its 16-year history, and expanding its footprint internationally. Ampex Brands CFO Eric Easton and Jayne Juvan, M&A Chair at Ampex's law firm Tucker Ellis, discuss how it all went down.
---
Ep 117: Linda Pringle Evans, CEO of Pringle Business Consulting, Columbus
Female entrepreneurship has been on the rise over the past decade. The pandemic brought unique challenges not only to this group, but generally to women in the workforce. Linda Pringle Evans, founder and CEO of Pringle Business Consulting and the Director of Education at Empowering a Billion Women, talks about the state of female entrepreneurship, where systemic flaws lead to a less-clear path for women who might otherwise start businesses, and about the launch of the Empower a Billion Women Accelerator.


---
Ep 116: Neil Cooper and Alyssa Brodzinski of RCCB, Philadelphia



The red hot deal market features the promise of incredible valuations and the threat of higher capital gains taxes. Business owners could feel that this is their moment to sell. But should they? And is a sale the only way to leverage this opportunity? Executive Partner Neil Cooper and Partner Alyssa Brodzinski of law firm RCCB dissect this moment and lay out some options business owners may want to consider before taking their company to market.
---
Ep 115: Ahmed El Nokali and Yenner Karto of First National Bank, Pittsburgh



As the world emerges from the COVID-driven shutdowns, global markets enter a new phase. So what impact has the pandemic had on the fiscal and monetary-related activities, supply chains and even risk? Yenner Karto, Head of International Banking and Foreign Exchange at First National Bank, and Ahmed El Nokali, the bank's Head of Capital Markets, discuss these issues and more.
---
Ep 114: Kevin McCarthy and Scott Buschmann of Kian Capital Partners, Charlotte



Kian Capital Partners recently completed a majority recapitalization of T Sportline, an e-commerce provider in the Tesla aftermarket space. It's the third platform investment in the automotive aftermarket space for the middle-market investment firm. Co-founder and partner Kevin McCarthy and partner Scott Buschmann talk about the investment, the opportunity they see as auto manufacturers ramp up their electric vehicle offerings, and their sense of how this year's M&A market is progressing.
---
Ep 113: Wendy Jarchow, Chief Investment Officer of River SaaS Capital, Cleveland


River SaaS Capital identifies software-as-a-service companies that it can add value to not just by writing a check to help them scale but by leveraging the resources the firm has built. Chief Investment Officer Wendy Jarchow discusses how River SaaS Capital's 2020 played out, what the firm's survey of its portfolio companies told her about how they adjusted to the pandemic's challenges, and what she expects from its target sector this year.
---
Ep 112: George Nemphos, Managing Member of Nemphos Braue, Baltimore


As the deal market sizzles based on pent-up demand and an abundance of capital in search of good deals, the M&A world races toward a post-COVID reality. Yet questions about structure and terms still remain as we try to settle into a new normal. George Nemphos, founding member of law firm Nemphos Braue, shares his thoughts on the activity he's seeing, deals he's been closing for clients, and what's different from the deals that got done in 2019 and early 2020.
---
Ep 111: Murad Beg, Partner with Provariant Equity Partners, Cleveland


It's an enticing environment for business owners looking to sell, especially those who have now been tested by two major economic disruptions in just a little more than a decade — and would rather not be tested by a third. Murad Beg, a partner at Provariant Equity Partners, talks about the factors that are contributing to this intensely hot deal market, and offers advice to those who are considering a sale.
---
Ep 110: Joe Mirabile, CEO of United Safety & Survivability, Philadelphia

There's a lot happening with United Safety & Survivability Corp. It changed its name, expanded its mission, became acquisitive and then bought three companies in the past two years, all of which were located outside the U.S. Joe Mirabile, the company's president and CEO, talks about how acquisitions are helping the company broaden its mission, how international acquisitions compare to domestic, what post-deal integration was like during the pandemic, and how the super-heated deal market is affecting the now-acquisitive company.
---
Ep 109: Beth Haas, Partner at Cyprium Partners, Cleveland


There's a sense that the M&A market might not ever be better for a sale than it is right now. Beth Haas, a partner at Cyprium Partners, talks about why that's the case, as well as the macro factors that could impact the deal market through the balance of the year, and what sellers should do right now to leverage what could be a once-in-a-lifetime opportunity.

---
Ep 108: Kristin Kraeger, National SPAC & IPO Leader for Aon, Boston


There's little doubt that the M&A world is adjusting to the spate of SPACs taking companies public without going through the usual IPO roadshow or diligence. But it also seems clear that special purpose acquisition companies are here to stay. Kristin Kraeger, National SPAC & IPO Leader for Aon, discusses how the insurance industry has quickly moved to identify ways to de-risk SPAC deals and keep the filled pipeline of transactions.
---
Ep 107: Cindi Englefield, Owner of Englefield Business Advisors, Columbus

After Cindi Englefield sold Show What You Know Publishing, a company she grew from her dining room table, she became a business adviser, helping small business owners with — among other things — selling their business. In this conversation, Englefield, who now leads Englefield Business Advisors, shares her inside/outside experience of the sale process — from what she's seen working with owners she's advised to her own personal experience.
---
Ep 106: Greg Skoda, Senior Partner at Marcum, Cleveland


Greg Skoda is a senior partner at Marcum, an accounting and advisory firm that represents a lot of SPACs — possibly the most in the U.S. right now. In this interview, Skoda covers SPAC fundamentals: What they are, why they're suddenly so popular, and what sellers and investors should know about them. If you're looking to get oriented to what exactly all the SPAC fuss is about, this is an excellent place to start.
---
Ep 105: Eric Johnson, Dean of Vanderbilt University Owen Graduate School of Management, Nashville

While Nashville is known as the Music City, it's also home to one of the nation's top private universities: Vanderbilt. With a vibrant business school, Vanderbilt's alumni are well-entrenched in the region's business community. Eric Johnson, dean of the university's Owen Graduate School of Management, shares his thoughts on how Vanderbilt is working with the regional dealmaking community and how that community is supporting the school.
---
Ep 104: Mark Guterman and Martin McCormick of First National Bank, Pittsburgh & Cleveland



What's the state of M&A financing post-COVID? One thing is for certain: Deals are being funded. Mark Guterman, managing director of loan syndications for First National Bank, and Martin McCormick, managing director and head of FNB Mezzanine Finance for F.N.B. Corp., discuss what's changed, what hasn't, and what dealmakers can expect to see in different capital stacks for the second half of 2021 and into 2022.
---
Ep 103: Sreekar Gadde, Executive Director of Blue Tree Angels, Pittsburgh


Intellectual property is a valuable asset, especially in a venture's earliest stages. But what BlueTree Allied Angels' Executive Director Sreekar Gadde tends to see is early-stage companies viewing IP as an investment tool, rather than a strategic tool, which means they are grabbing patents without much consideration for why. In this conversation, Sree talks about a better way to treat IP.
---
Ep 102: Stephen Kindler, CEO of National Fitness Partners, Philadelphia


National Fitness Partners has been a family business since forever. Back in its earlier days, Stephen Kindler helped out by scrubbing hot tubs and cleaning locker rooms. Today, he's the president and CEO, helping guide the now-PE-backed company from the 10 locations it had back in 2016 to the nearly 100 it has today. We talked with Stephen about the progression of the family business, choosing and adapting to a PE partner, and how dealmaking during the pandemic compares to pre-COVID transactions.
---
Ep 101: Reggie Ford, CEO of Rosecrete Wealth Management, Nashville

As the business world grapples with diversity, equity and inclusion initiatives in nearly every area, there's clearly a sea change at work in the M&A world. Rosecrete Wealth Management Founder & CEO Reggie Ford shares his views on dealmaking, race and the mental health challenges many minority entrepreneurs, investors and employees face from their life experiences and why open dialogue can lead to a stronger and more prosperous business community.
---
Ep 100: Doug Holladay, Founder & CEO, PathNorth, Washington, DC


Doug Holladay's resume reads like its cobbled together from the careers of several successful people. Master's degree from Oxford. White House aide. Special Ambassador. Goldman Sachs exec. Nonprofit founder. Along the way he witnessed first-hand how lonely it can be at the top. In this episode, Doug shares insights from his book,  "Rethinking Success: 8 Essential Practices for Finding Meaning and Work in Life," and explores how executives can make the journey from success to significance.
---
Ep 99: Daniel Einhorn, General Partner, Capital Midwest, Milwaukee


The venture capital market is active and deals are getting done. So what can investors and early-to-mid-stage companies expect for investment opportunities in this new normal? Capital Midwest General Partner Daniel Einhorn discusses what he's seen during COVID and his expectations for 2021.
---
Ep 98: Paul Klug, Shareholder with Polsinelli, St. Louis


Entrepreneurs and business executives are seeing deal flow increase as the M&A market settles into a new reality. But with that comes new legal challenges for businesses involved in dealmaking. Paul Klug, a shareholder with law firm Polsinelli, explains what he's seeing from clients and why 2021 could be a strong year for M&A.
---
Ep 97: David Brophy, Professor of Finance, University of Michigan Ross School of Business, Ann Arbor

The venture capital ecosystem continues to grow as more money is funneled into early-stage company investments. What does that mean for the scale-up community that's looking for growth capital? David Brophy, professor of finance and director of the Office for the Study of Private Equity Finance at the Ross School of Business at the University of Michigan, discusses the evolution of venture capital, his current project studying the flow of money, and the upcoming 41st annual Midwest Growth Capital Symposium.
---
Ep 96: Tom Bakaitus, Western PA Partner-in-Charge, Herbein + Co., Pittsburgh


Getting a deal done means digging deep into the details of a company's financials, including taxes. For companies with exposure across multiple tax districts and asset classes, that can be a challenge. Tom Bakaitus, Partner-in-Charge of the Western Pennsylvania operations of Herbein & Company, explores how buyers and sellers can minimize their financial risks, what factors are driving deals, and best practices that can be implemented to add efficiency to the deal-closing process.
---
Ep 95: Greg Cathcart, CEO & Founder of Excellis Health, Philadelphia


Greg Cathcart, CEO & Founder of Excellis Heath, sold his business in late 2020 to the Denmark-based NNIT Group. But the groundwork for a deal began when the company was founded in 2008. Greg talks about the NNIT deal and the steps the company took from the start to be ready for a transaction.
---
Ep 94: Sara Clevenger, Principal with Blue River, Pittsburgh


Sara Clevenger, a principal at the middle-market M&A advisory firm Blue River, talks about 2020 — how her clients reacted and adjusted, the impact on deal flow, how the tumultuous year ended — but also about the outlook for 2021 and what pandemic-related deal adjustments we might expect to see carry from the last year to now.
---
Ep 93: John Kvamme, Senior Vice President of Associated Bank, Milwaukee


If there's one common mistake business owners make when planning their future, it is failing to prepare for the sale of their company — typically the largest financial asset in their portfolio. John Kvamme, senior vice president of wealth management at Associated Bank, says you can't start early enough. He shares successful steps entrepreneurs can take to get started and strategies to enhance and maximize value in a business before the sale.
---
Ep 92: Dan Roselli, Founder of CFV Ventures, Charlotte


Dan Roselli, founder of CFV Ventures and co-founder of RevTechLabs Healthtech, Queen City Insurtech, Queen City FinTech and RevTech Labs, discusses whether early-stage investment fundamentals have been altered by COVID, the eagerness (or timidity) of capital, and the sectors with early-stage businesses that are attracting the most investor interest.
---
Ep 91: Bill Prevost, CEO of Paladin Capital, Nashville


As CEO of Paladin Capital, Bill Prevost wants to do business acquisition and ownership transfer via an Employee Stock Ownership Plan model. But the distress that hit smaller companies in the trucking industry — fallout from the pandemic — shrunk his deal pipeline because he's looking for companies of a certain fitness. In this conversation, Prevost talks about how that affected his firm, ESOPs and their popularity, and his outlook for 2021.
---
Ep 90: Louis Foreman, CEO of Enventys Partners, Charlotte


Crowdfunding was once seen as a way for entrepreneurs to raise cash and bootstrap their ideas. But Louis Foreman, CEO of Enventys Partners, sees it as a way to get market validation. We talked with Foreman about product innovation, raising capital, recent patent activity trends and the commonalties among his 15 clients who appeared on the TV show Shark Tank.
---
Ep 89: George Thomas, member at Metz Lewis, Pittsburgh


Though deals began to fail, were delayed or had their terms changed when the pandemic hit the U.S., the terrible effects many projected it would have on M&A didn't necessarily materialize. There will, however, be other consequences. George Riley Thomas II, a member at the law firm Metz Lewis Brodman Must O'Keefe, offers his take on 2020, and what dealmakers can expect in 2021.
---
Ep 88: Michael Wilson, partner with Locke Lord, Chicago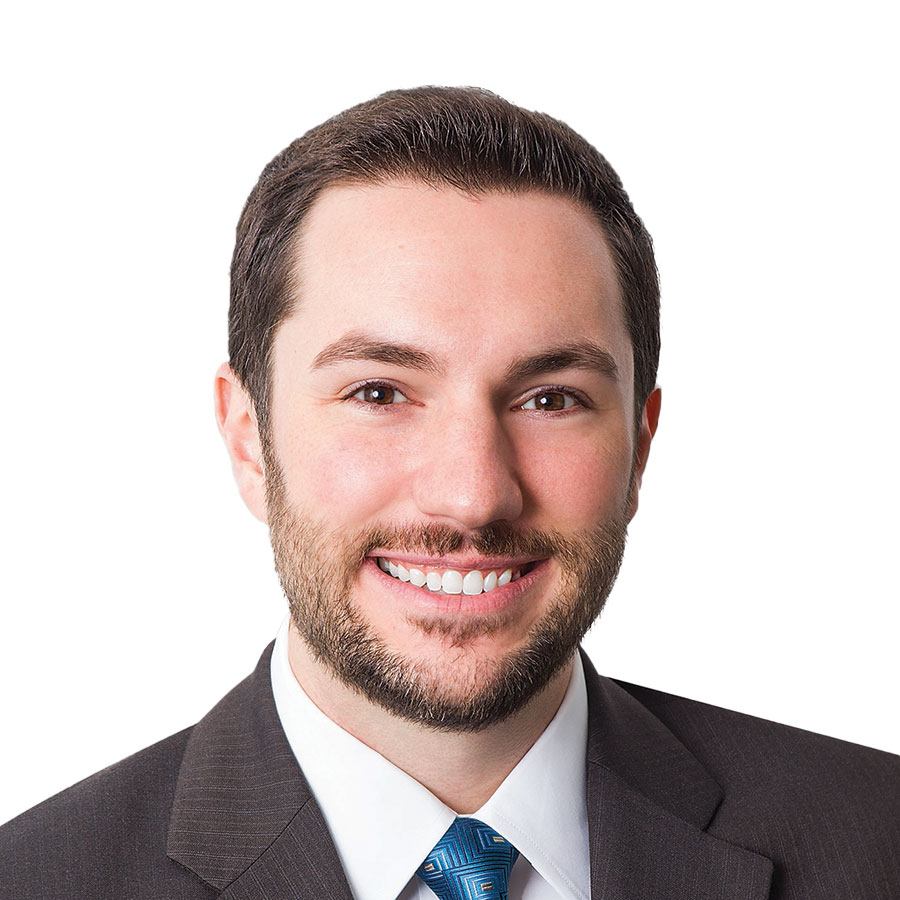 The legal structure surrounding M&A continues to evolve as we climb out of the COVID crisis and begin to focus on 2021 and beyond. That means changes in contract language, structure and even deal terms. Michael Wilson, a partner at Locke Lord, discusses what to expect — and how to prepare.
---
Ep 87: Jim Benedict, Senior Vice President with PNC Wealth Management, Charlotte


Preserving wealth is a long-term initiative, and managing it through uncertainty is critical. Jim Benedict, senior vice president and senior wealth strategist at PNC Wealth Management, discusses how to stay the course in choppy waters, and the importance of remaining calm.
---
Ep 86: Carlton Dean III, president of Demarrt Building Services, Columbus


Carlton D. Dean III is seeing a lot of business owners looking for an exit in the wake of the pandemic. The president of Demarrt Building Services is also seeing deals that he might have foregone before look much better now. That's led him to adjust his approach to the acquisitions.
---
Ep 85: Dean Zayed, CEO of Brookstone Capital Management, Chicago


After Brookstone Capital Management founder Dean Zayed sold a majority share of his registered investment advisory firm to AmeriLife, he rekindled a conversation with the founder of another RIA, FormulaFolios. The result: the creation of a $6.5-billion business. We talked with Dean about both the AmeriLife and the FormulaFolios transactions, and how one deal informed the other.
---
Ep 84: David Woodburn, Shareholder at Roetzel & Andress, Cleveland


David Woodburn is seeing a lot of potential for M&A right now. Low interest rates and uncertainty over estate and income taxes has created an opportunity for owners to leverage their estate and gift tax dollars. But it's also an environment that's great for buyers looking to invest in a new business or expand their own. In this conversation, the shareholder at Roetzel & Andress offers his sense of the deal market, what companies can do to prepare for crises in the future, and more.
---
Ep 83: Brad Jones, Charlotte Regional President of First National Bank

As business leaders start to look ahead to 2021, balance sheet management and liquidity are top-of-mind issues. But when it comes to banking and finance, it will be relationships that could make or break deals in this new business reality. Brad Jones, Charlotte Regional President of First National Bank, discusses why strong relationships are the No. 1 factor moving forward — and why everything comes down to trust.
---
Ep 82: Charles Robins, CEO of Fairmount Partners, Philadelphia


When you're looking to sell your company, maximizing value before the sale can ensure you have a successful liquidity event. Charles Robins, founder and CEO of Fairmount Partners discusses the keys to pre-deal preparation — and the secrets of his P5M process to drive value.
---
Ep 81: George Sullivan, CEO of Equity Trust Company, Cleveland


In a market affected like it is by the COVID-19 pandemic, volatility is the norm for investors rather than nuance. With all the shifts and uncertainty, Equity Trust Company CEO George Sullivan says the fundamental question on investors' minds right now is when will conditions be better? For Sullivan, that's the wrong question. Instead, it should be where are the opportunities?
---
Ep 80: Carolyn Meade, Partner with Moore & Van Allen, Charlotte


If you lead a family-owned business, identifying when to exit and when to transition is never easy. Carolyn Meade, an attorney with Moore & Van Allen, takes a look at some post-COVID options for family-owned businesses, and how those who ultimately decide to sell can maximize value in a deal.
Ep 79: Stewart Kohl, co-CEO of The Riverside Company, Cleveland
Stewart Kohl has seen a lot of dealmaking — some 650 investments at The Riverside Company, the $10 billion PE firm where he is co-CEO. In this wide-ranging conversation, he offers insight into the mood at his portfolio companies, Riverside's M.O. as it navigates through the choppy M&A market, his sense of what buyers and sellers are thinking at the moment, and how the pandemic and its market fallout compare to the Great Recession.
---
Ep 77: Brock Leonti, CEO of Prescribe FIT, Columbus


Brock Leonti and his company Prescribe FIT went looking to land a new round of funding this year. While cash is certainly a factor, taking on investors isn't just about the money. It's also about the intellectual capital those funders are able to contribute. Operating in the health care field where physicians are skeptical of new technologies, that investor knowledge could prove to be invaluable for the fledgling company. Leonti talks about leaning on investors during a time of turbulence, and how the startup is faring amid the tumult.
---
Ep 76: Chris Adams, President & CEO, Park Place Technologies, Cleveland


Park Place Technologies President and CEO Chris Adams discusses his perspective on the market, and shares his sense of what's likely to be on the minds of dealmakers through the balance of a year plagued by uncertainty.
---
Ep 75: Jon Halpern, President of Pineapple Payments, Pittsburgh


Pineapple Payments is trying to look beyond just the financials to find fit. That means understanding exactly who they're investing in because every acquisition is an opportunity to learn from those who have been acquired. But those learnings won't show up in a quality of earnings report. They're discovered through conversation. President Jon Halpern talks about his company's acquisition and integration process, and how learnings are being shared between acquirer and acquiree.
---
Ep 74: Bob Campana, CEO of Campana Capital, Cleveland


Bob Campana, CEO of Campana Capital, says a good deal is a good deal regardless of what else is happening in the market. But he also recognizes that both sides should look to protect themselves from the next globally disruptive event with careful deal terms that give both sides the peace of mind needed to transact. Campana offers his take on the current state of dealmaking and when he expects anything like "normal" to return to M&A.
---
Ep 73: John Rowady, Founder and President of rEvolution, Chicago

John Rowady had readiness in mind as he built his sports marketing firm, rEvolution. But there's no readiness rule book for a global pandemic, particularly one in which sports across the globe stopped completely. In this episode Rowady talks about how he coached his team up to deal with the unprecedented disruption, and how now is the ideal time for meaningful acquisitions that could set a business up for success well into the future.
---
Ep 72: Brett Motherwell, Managing Partner of Kassel Equity Group, Columbus


The COVID-19 pandemic has created a lot of challenges in the dealmaking space. Still, dealmakers are on the lookout for opportunities – and Kassel Equity Group Managing Partner Brett Motherwell says there are opportunities to be had. However, he says dealmaking during the pandemic is all about mitigating M&A risks through careful deal structures.
---
Ep 71: David Grigsby, founding partner of TBS Falcon, St. Louis


David Grigsby is founding partner of TBS Falcon and recently became chairman and CEO of Gas It Up. He shares his insights on how the pandemic has affected M&A — buyers, due diligence and the deal timeline — and how the competition for troubled companies is shaping up.
---
Ep 70: Deb May, founder of Wholesale Supplies Plus, Cleveland


Deb May, founder of Wholesale Supplies Plus, sold her business last year and stepped away from the company this past January. It was difficult. Of course there were challenges with laying the groundwork for her exit and the process of finding a private equity buyer, but the real difficulty was letting a part of herself go — and finding purpose in the after-business life.
---
Ep 69: Emily Biscardi, CEO of Xelerate, Philadelphia

In the wake of a global pandemic, the talent management industry has either spiked or stalled, depending on the sector. Emily Biscardi, founder and CEO of Xelerate, discusses what's changed, and how she and other mid-market entrepreneurs are navigating today's challenging environment.
---
Ep 68: Chrissy Wostmann, CEO, n2y, Cleveland


As special education software company n2y transitioned to a new PE sponsor in late 2019, it signaled the start of the next stage of the company's lifecycle. CEO Chrissy Wostmann discusses the transition, vetting PE firms and her take on M&A opportunities in today's market.
Ep 67: Tim Barry, CEO of VillageMD, Chicago


The future of healthcare is one that's suddenly become not only a moving target but one of the most important industry sectors in the nation. Tim Barry, co-founder and CEO of VillageMD, discusses what that future is starting to look like in a more virtual telemedicine world, and what that means for healthcare-related dealmaking.
---
Ep 66: Matt Davis, CEO of COhatch, Columbus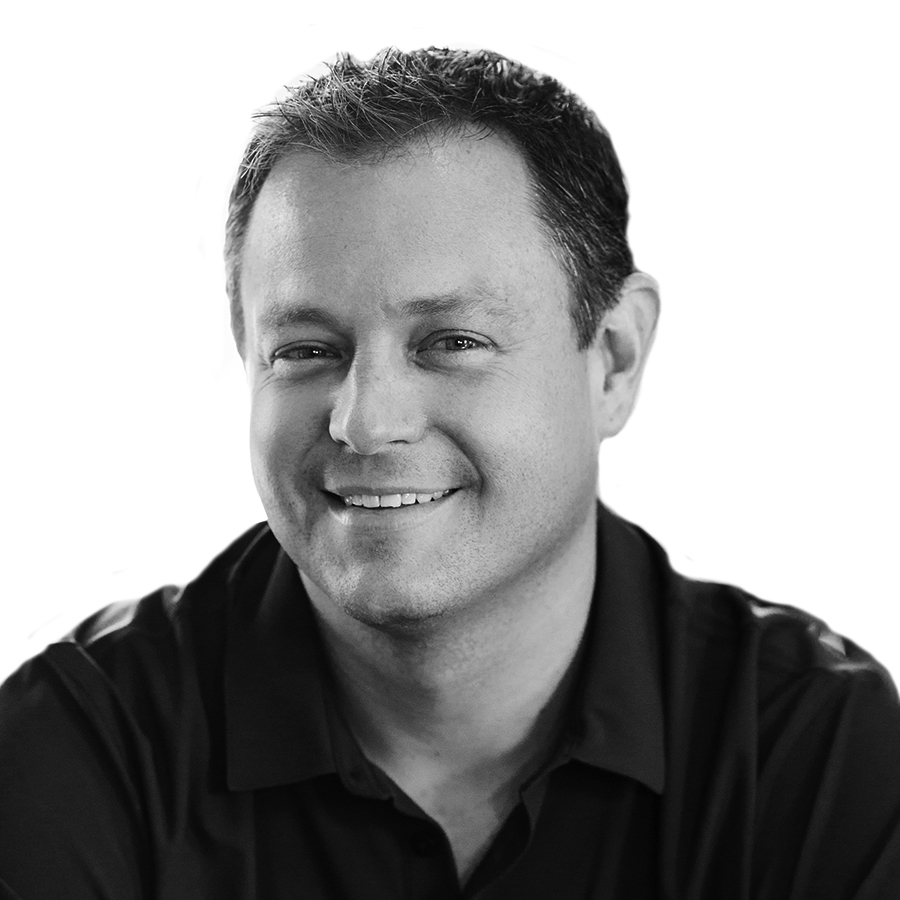 Matt Davis was in the middle of a big expansion of his co-working company COhatch, discussing in early March plans to open new locations across multiple states and expand services for his 20,000-plus members. One week later, the world changed. The COhatch CEO discusses why he sees opportunity in a post-COVID-19 world and what makes him so optimistic.
---
Ep 65: Catherine Mott, Founder and CEO of BlueTree Capital, Pittsburgh


Catherine Mott knows a thing or two about dealmaking. She's been an entrepreneur and investor. As founder and CEO of BlueTree Capital, she discusses what the Pittsburgh early stage market looks like, and how it's changing heading into 2021.
---
Ep 64: Jim Pshock, Founder and CEO of Bravo Wellness, Cleveland


There is nothing quite like good timing when it comes to dealmaking. Jim Pshock, founder and CEO of Bravo Wellness, discusses the January 2020 sale of his company before the COVID crisis, and why its future — including new acquisitions — looks bright.
---
Ep 63: Wes Day, Partner with Teall Capital Partners, Charlotte


The private equity markets remain strong for sellers whose fundamentals remain strong or are in industries that are thriving during the crisis and are still looking to get deals done. Wes Day, a partner at Teall Capital Partners, talks about where the deals are — and what CEOs should be focused on today and into the future.
---
Ep 62: Stephen Cook, co-founder of LFM Capital, Nashville


The COVID-19 crisis has had profound impact on the private equity markets. Stephen Cook, co-founder and Executive Managing Director of LFM Capital, discusses where the deal flow is, how capital markets have changed, and the effect on LFM's portfolio companies.
---
Ep 61: Dave Mastovich, CEO of MASSolutions, Pittsburgh


Before the COVID-19 crisis, the ability for CEOs to tell their companies' stories was paramount to their ability to break out from the noise. Dave Mastovich, founder and CEO of MASSolutions, discusses why honing your marketing message and storytelling ability has become even more critical in this new normal.
---
Ep 60: Jill Arena, CEO of Arena Enterprises, Cleveland

How have events in 2020 changed the acquisition pipeline of companies looking to grow through buy-side transactions? Jill Arena, founder & CEO of Arena Enterprises, shares her thoughts on what it will take to continue identifying, vetting and putting together deals for acquisitions over the next 12 to 18 months.


---
Ep 59: Omar Qureshi, Managing Director with Hightower Advisors, St. Louis


The future of wealth management looks bright, despite the current situation. Omar Qureshi, managing director, partner and an investment strategist at Hightower Advisors St. Louis, shares his insight on how business owners and high net worth individuals should re-evaluate their portfolios — and where the new opportunities are.
---
Ep 58: Andrew Bishop, Director at AB Bernstein


Investors have been hot and cold as the COVID-19 crisis creates uncertainty across the U.S. economy. Andrew Bishop, a director with AB Bernstein's MidAtlantic region, discusses how investors are looking at wealth management solutions — and why there are greater opportunities than many people believe.
---
Ep 57: Steven Scolari, Partner with Stradley Ronon, Philadelphia


The COVID-19 crisis has put a new emphasis on business interruption and continuity plans, as well as the insurance that covers them. Steven Scolari, partner with the law firm of Stradley Ronon Stevens & Young and co-chair of the firm's closely held and family-owned business practice, discusses why what you planned for before requires a new focus — and a new plan — in the new normal.
---
Ep 56: Matt Hamilton, CEO of Hamilton Capital, Columbus


The COVID-19 era has thrown a monkey wrench into traditional investment paths for entrepreneurs and high-net-worth individuals. Matt Hamilton, chairman and CEO of Hamilton Capital, says all does not need to be for naught. He discusses how investors should not only move forward in the current market, but how they should be looking at their greatest asset — their companies.
---
Ep 55: Adam VeVerka, Business Development Partner, NewSpring Capital, Philadelphia


The massive market disruption and its impact on companies hasn't fundamentally altered how NewSpring Capital looks at deals. Business Development Partner Adam VeVerka discusses the current state of dealmaking and what has buyers' attention as they look for opportunities.
---
Ep 54: Ed Monborne, CEO of RKL, Philadelphia


Closely held middle-market businesses are thinking about what's next for their companies as it relates to forecasting cash flow and new business opportunities. Ed Monborne, CEO of RKL, discusses what CEOs should be focused on and how his accounting and consulting firm has repositioned itself and its services to address changing concerns clients are facing during these challenging times.
---
Ep 53: Jim Geuther, Market President, Northern Ohio, SunTrust now Truist, Cleveland


As CEOs hurtle toward a new normal, banking and finance issues remain top of mind. Jim Geuther, market president for Northern Ohio at SunTrust (which has merged with BB&T to form Truist), discusses why balance sheet management and an ability to recognize the impact the three "A"s — Amazon, Automation and American-made — could have in determining those who struggle and those who thrive heading into 2021.
---
Ep 52: Mike Conaton, Partner with Cyprium Partners, New York

While the expectation is that many companies' financial metrics will reflect the challenges of operating through a pandemic, how lenders and investors will measure a company's fitness post-COVID-19 is still being considered. Mike Conaton of Cyprium Partners shares where he thinks investors will look when they begin scrutinizing deals as the economy starts to recover, and discusses the concept of EBITDAC — EBITDA before COVID.
---
Ep 51: Kara Lewis, Managing Director for Ohio, and Heather George, Senior Vice President, of AB Bernstein


As we navigate through a new reality, family dynamics in closely held businesses face a different kind of challenge. Kara Lewis, AB Bernstein's managing director for the state of Ohio, and Heather George, senior vice president and co-head of the firm's family engagement services group, discuss what family-owned companies are doing as they look at potential transactions, as well as why now is a good time to think about succession planning.
---
Ep 50: Brett Martin, Transaction Advisory Services Director for RSM, Nashville

As the economy heads toward recovery, M&A activity is again on the rise. Brett Martin, Transaction Advisory Services Director for RSM, discusses how the deal flow pipeline is flowing and what that means for due diligence, valuations and working capital in the era of COVID-19.
---
Ep 49: Steven Laabs, Partner with Husch Blackwell, Milwaukee


Entrepreneurs and CEOs trying to get deals done in 2020 face numerous hurdles — many of them new legal issues. Steven Laabs, a partner with Husch Blackwell, discusses what to expect, why the deal market is evolving and how to navigate through these challenging times.
---
Ep 48: Lynn Banaszak, Executive Director of the Digital Transformation and Innovation Center at CMU, Pittsburgh

What's next for corporations willing to try new things during challenging times? Lynn Banaszak, executive director of the Digital Transformation and Innovation Center at Carnegie Mellon University, discusses the power of digitization and innovation in the age of COVID-19.
---
Ep 47: Neil Cooper, Executive Partner at RCCB Law, Philadelphia


It's a strange, new business climate for employers looking to restart operations and navigate their way through the remainder of 2020 and beyond. Neil Cooper, executive partner at the law firm RCCB, shares what he's seeing, including how CEOs are taking a closer look at contracts, deal terms and cash positions as they forge ahead toward a post-COVID-19-crisis world.
---
Ep 46: Ilya Bodner, Founder and CEO of Bold Penguin, Columbus


Communicate, communicate, communicate. In times of crisis, you can't share information enough. Ilya Bodner, founder and CEO of insuretech company Bold Penguin, explains the importance of over-communication with your employees, investors and clients in challenging times, as well as how he went from peacetime leader to war-time general.
---
Ep 45: Sudhir Achar, CEO of EOX Vantage, Cleveland


As employers look to technology to better connect their teams in this new normal, how your business operations — and people — are connected matters now more than ever. EOX Vantage CEO Sudhir Achar discusses how he and his 300-plus team members have mobilized to address digital back-office client needs while transforming their operations into a more virtually workplace friendly operation.
---
Ep 44: AJ Byrd, Managing Director at TVV Capital, Nashville


The M&A market for manufacturing firms looks like it is poised for growth as companies pivot operations to meet the demands of PPEs and other critical goods and services. AJ Byrd, managing director at TVV Capital, discusses how the PE firm quickly focused its portfolio companies on balance sheet management, ensuring access to capital, understanding client needs, and streamlining their supply chains in the wake of the COVID-19 crisis.
---
Ep 43: Chris Haas, CEO of All Pro Freight Systems, Cleveland


Chris Haas, president and CEO of All Pro Freight, discusses how his transportation and logistics firm is doing its part to keep PPEs, groceries, hand sanitizer and other supplies moving from manufacturers to warehouses to those who need them. He also shares how he uses economic downturns to his advantage in the commercial real estate deal market.
---
Ep 42: Sidney Glick, Principal with Cherry Bekaert, Bethesda

When it comes to balance sheet management, there's little doubt that cash is king. But in the age of COVID-19, liquidity and financial flexibility have taken on additional importance. Sidney Glick, a principal at Cherry Bekaert and member of the accounting firm's Transaction Advisory Services practice, talks about the key factors CEOs of middle-market companies should be focused on as they settle back into their offices and look ahead to next year.
---
Ep 41: Kevin Short, Managing Director of Clayton Capital Partners, St. Louis


Investment banks are split between holding patterns for some clients and getting sell-side deals done for others. Kevin Short, managing director of Clayton Capital Partners, talks about what it's requiring to close those deals.
---
Ep 40: Hugh Cathey, CEO of ChromoCare, Columbus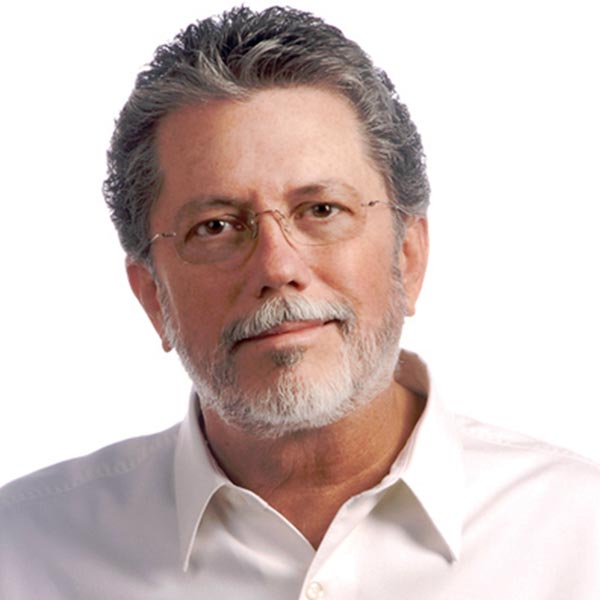 Entrepreneurs don't let tough times keep them from thinking differently about their companies. Investors don't take a crisis off either. Serial entrepreneur Hugh Cathey talks about why entrepreneurs are poised to reinvent their companies, identify new opportunities and continue M&A activity during — and after — the COVID-19 crisis.
---
Ep 39: David Weaver, Chief Investment Officer of City Side Ventures, Detroit


For early-stage companies, raising capital is the fuel that gets you into the middle market. So what happens when the economy effectively shuts down and the ability to access capital tightens? David Weaver, Chief Investment Officer of City Side Ventures, discusses how venture capital firms and angel investor groups are looking at companies in this new normal.
---
Ep 38: Jeff Burt, President of EO Columbus Chapter & CEO of Eclipse Corp.


As president of the Columbus chapter of EO, Jeff Burt is at the nexus of more than 90 entrepreneurs trying to adapt to a new business norm. As CEO of branding solutions firm Eclipse Corp., Burt is on the front lines himself. In this special episode, he discusses what Central Ohio entrepreneurs are doing to adapt,  and how he re-engineered his own operations to manufacture social distancing markers, branded face masks and plastic face shields.
---
Ep 37: Daniel Cotter, Attorney with Howard & Howard, Chicago


Most CEOs weren't prepared for COVID-19 and the disruption to their companies. Howard & Howard attorney Daniel Cotter offers a wide range of legal takeaways from the crisis, including why your current business interruption plan is obsolete.
---
Ep 36: Paul Mattaini, Partner with Barley Snyder, Philadelphia


What's the state of deal flow, and how might deals already in the works find ways to get closed? Paul Mattaini, a partner at law firm Barley Snyder, talks about what PE firms and strategic buyers are focusing on as the M&A market careens toward a new reality.
---
Ep 35: Paul Carlisle, Executive Vice President of Wintrust Bank, Chicago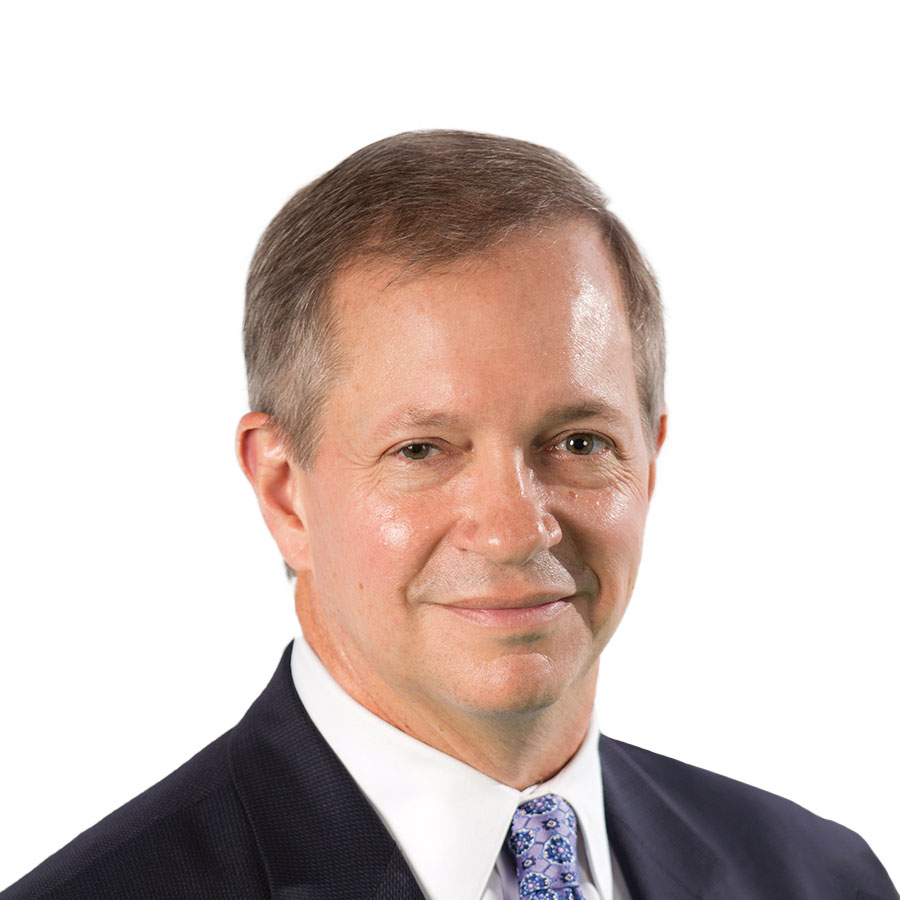 If there's one industry that entrepreneurs and business executives are looking to for answers in these troubling times, it's banking. Paul Carlisle, Executive Vice President of Commercial Banking at Wintrust Bank, explains what business owners should think about as they analyze their balance sheets and think about cash flow.
---
Ep 34: Lou Schneeberger, Executive Chairman of Proformex, Cleveland


What should entrepreneurs be doing during the COVID-19 crisis to ensure their companies are ready once M&A activity picks back up? Veteran dealmaker Lou Schneeberger, Executive Chairman of Proformex, discusses why now is a good time for CEOs to shore up the fundamentals and reassess their companies.
---
Ep 33: Tim Damschroder, Member of Bodman, Detroit


Legal questions from CEOs regarding contracts, M&A and employment issues continue to rise as employers start getting back to work and settling into a new normal. Tim Damschroder, a member of Bodman PLC and co-chair of the law firm's Business Practice Group, discusses what he's hearing from middle-market entrepreneurs and what changes may be coming down the road.
---
Ep 32: Harry Cendrowski, Founding Member of Cendrowski Corporate Advisors, Chicago and Detroit


What does a new normal look like, and how should the owners of closely held or family businesses approach their balance sheet and dealmaking? Harry Cendrowski, Founding Member and Managing Member of Cendrowski Corporate Advisors, discusses what he's hearing — and counseling — clients to think about.
---
Ep 31: John Lee, Senior Managing Director of Griffin Financial Group, Philadelphia


What's the state of M&A for entrepreneurs and business owners looking to sell? Griffin Financial Group Senior Managing Director John Lee breaks down the landscape for sellers and offers his thoughts on the psychological impact of COVID-19 on dealmaking.
---
Ep 30: Russ Romanelli, Managing Partner of BKD, Chicago


As business owners begin to look at how they can restart operations and begin to settle in to this new reality, two areas are becoming top of mind: cash flow and forecasting. BKD Managing Partner Russ Romanelli shares his thoughts on how CEOs and entrepreneurs should approach this critical task.
---
Ep 29: Jordan Space, Eastern PA Market President, S&T Bank, Philadelphia


As CEOs get beyond the shock of the COVID-19 crisis and start resuming business operations, analyzing cash flow and forecasting revenue becomes that much more critical. Jordan Space, president of the Eastern Pennsylvania Market of S&T Bank, discusses how entrepreneurs can look ahead and build stronger balance sheets.
---
Ep 28: Shannon Baker, President of Gatesman, Pittsburgh

In the wake of the COVID-19 crisis, brand management has never been more important. The messaging and communication — internally to team members and externally to clients, partners and consumers — has pivoted. Shannon Baker, president of PR & marketing firm Gatesman, discusses how those changes are repositioning how companies reach consumers and what they're saying — and why many of these changes might be here to stay.
---
Ep 27: David Mills, VP of Strategic Accounts at Definity Partners, Columbus


What corporate lessons will come out of the COVID-19 crisis as it relates to developing talent pipelines and managing supply chains? David Mills, Vice President of Strategic Accounts at Definity Partners, a Clark Schaefer Hackett company, shares what he believes will change over the next 12 to 18 months.
---
Ep 26: Andrew Christian, Manager of Private Equity, CLA, Philadelphia


What's the state of M&A? Andrew Christian, CliftonLarsonAllen's Manager of Private Equity, shares what he's hearing from PE partners, the direction dealmaking has taken during this crisis, as well as what we might expect as the economy restarts.
---
Ep 25: Vince Garozzo, Officer with Greensfelder, St. Louis


CEOs are asking questions about the legal ramifications of the COVID-19 crisis on their businesses, contracts, and M&A. Vincent J. Garozzo, a corporate attorney at Greensfelder, discusses the challenges he's hearing from clients and shares his thoughts on what we might expect over the next six to 12 months.
---
Ep 24: Bob Klonk, CEO, Oswald Companies, Cleveland


Many employers have struggled with their business insurance, not sure what was covered and what was not. Bob Klonk, CEO of business insurance broker Oswald Companies, explains how risk mitigation will be a front-of-mind issue as America eases back into work, and why insurance policies may be changing in the future.
---
Ep 23: Jerry Johnson, Market Head for UBS, Nashville


Even in uncertain times there's still capital sitting on the sidelines for those industries that can thrive during the COVID-19 crisis. UBS Nashville Market Head Jerry Johnson explains the top concerns he's hearing from business owners as they look toward the future with their investments and think about M&A.
---
Ep 22: Chris Farmakis, Chairman of Babst Calland, Pittsburgh


The COVID-19 crisis has revealed numerous legal issues that entrepreneurs and business leaders hadn't faced before. Chris Farmakis, chairman of law firm Babst Calland, explains what c-suite executives should be thinking about, including giving a new level of scrutiny to contracts.
---
Ep 21: Joe Baez, Principal at CliftonLarsonAllen, Chicago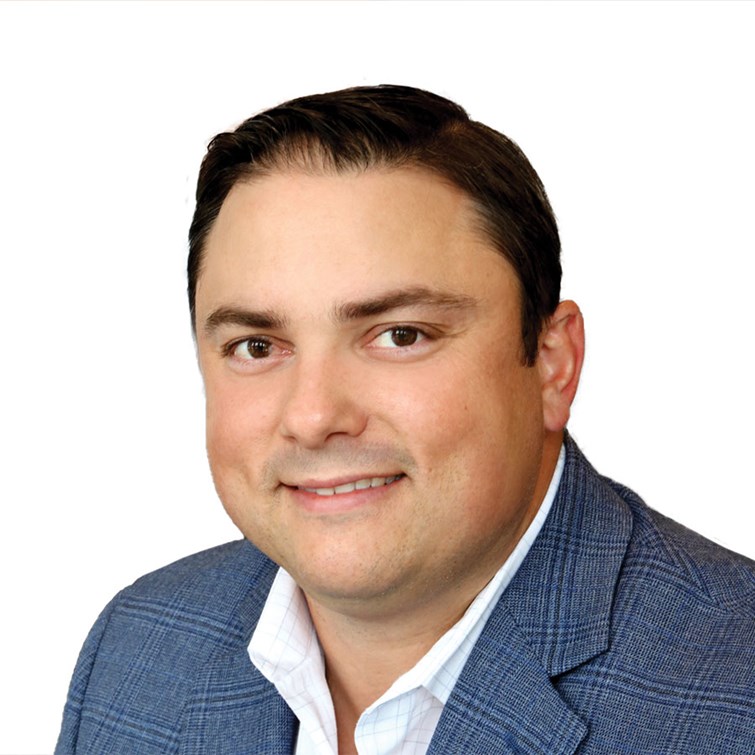 Where should CEOs focus their time and energy as they scramble to survive the Great Shutdown of 2020? CliftonLarsonAllen Principal Joe Baez discusses the importance of internal reviews — people, operations, and finances — so that as the economy restarts, entrepreneurs are ready to get back to business.
---
Ep 20: Larry Berran, CEO of iPipeline, Philadelphia


For companies whose primary focus is developing digital or technology solutions for traditional industries, the COVID-19 crisis has led to an increase in business and a new age of innovation. Larry Berran, CEO of iPipeline, which develops digital solutions for the insurance industry, discusses why he's still on the prowl for acquisitions, and how he sees opportunities where others see challenges.
---
Ep 19: Joe Wagner, Managing Director and Partner, PMCF, Detroit


Investment banks are taking a harder look at balance sheets these days as raising capital and selling companies has brought new challenges during the COVID-19 crisis. Joe Wagner, managing director and partner with P&M Corporate Finance (PMCF), discusses the changes entrepreneurs and CEOs need to consider when looking at deals.
---
Ep 18: Ken Serwinski, Chairman of Prairie Capital Advisors, Chicago


We are headed toward a new normal in the M&A world. Multiples and valuations are changing, and the investment bank realm for buyers and sellers remains uncertain. Ken Serwinski, chairman and co-founder of Prairie Capital Advisors, shares his thoughts on dealmaking today — and where we are headed.
---
Ep 17: Michael Jordan & Rob Ouellette of Ice Miller, Columbus



Are deals dead? Ice Miller Partner Rob Ouellette says "no," but they have taken on a different look during these uncertain times. Ouellette and Ice Miller Managing Partner Michael Jordan share their thoughts on M&A and other legal issues C-suite executives are dealing with during the COVID-19 crisis.
---
Ep 16: Joe Galvin, Chief Research Office, Vistage, San Diego


How are CEOs and entrepreneurs faring while the economy has essentially come screeching to a halt? And are they optimistic or pessimistic about what comes next? Joe Galvin, Vistage Worldwide's Chief Research Officer, answers those questions and more as he discusses the results of Vistage's recent C-Suite Survey.
---
Ep 15: Aaron Grossman, CEO of TalentLaunch, Cleveland

As the U.S. workforce moved to virtual offices almost overnight, the landscape of staffing, culture, and talent management changed as well. TalentLaunch and Alliance Solutions Group CEO Aaron Grossman explains what he's seeing in the industry and what he believes will become the new normal.
---
Ep 14: Brian O'Neill, M&A Partner, Tucker Ellis, Cleveland

Is deal flow dead or just in a holding pattern? Brian O'Neill, an M&A partner at the law firm of Tucker Ellis, discusses which types of deals are still getting done in these uncertain times and the impact on pending and existing contracts and agreements.
---
Ep 13: Ted Durkin, Managing Director of UBS, Philadelphia

Ted Durkin, Managing Director and Pennsylvania Market Head for UBS, says it's not time to panic despite capital markets and investments being thrown into disarray during the COVID-19 crisis. Instead, he stresses remaining level-headed and sticking to long-term investment plans as the U.S. economy careens toward its new reality.
---
Ep. 12: Scot Crow, Member of Dickinson Wright, Columbus

Legal issues have been at the heart of how companies are handling contracts and agreements during these uncertain times. Dickinson Wright's Scot Crow, Member and General Corporate, M&A and Private Equity Practice Group Chair, offers his thoughts on on how the coronavirus pandemic has impacted M&A activity, and where CEOs should be focusing their attention now.
---
Ep 11: Greg Schneider, CEO of National Office, Cleveland

With much of the workforce forced to go virtual during the COVID-19 crisis, National Office CEO Greg Schneider talks about what the office of tomorrow will look like once people begin to return to work. It won't be your father's workplace.
---
Ep 10: Gaurav Malhotra, U.S. Restructuring Leader, EY, Chicago

Gaurav Malhotra, U.S. Restructuring Leader for EY's Transaction Advisory Services, explains how businesses must address liquidity and their capital needs during these uncertain times, why cash remains king, and what entrepreneurs and CEOs should plan for as they enter a new business reality.
---
Ep 9: Joe DiRocco, Regional President of Fifth Third Bank, Cleveland

Joe DiRocco, regional president of Fifth Third Bank in Northeast Ohio, discusses how the banking industry has adapted to meet the growing needs of entrepreneurs and CEOs as many struggle to survive. He offers straightforward advice to strengthen balance sheets, evaluate capital needs and identify areas of liquidity in any company.
---
Ep 8: Managing risk with Craig Hassinger, CEO of SeibertKeck, Cleveland

As business owners were caught unprepared for the COVID-19 crisis, one area that has raised more questions than answers is business insurance and what policies did and did not cover. Craig Hassinger, CEO of SeibertKeck & Insurance Partners, offers his thoughts on how executives should approach their insurance policies … and what changes might be on the horizon for the industry.
---
Ep 7: Cybersecurity Issues with Carly Devlin, Managing Director at Clark Schaefer Consulting, Columbus

Carly Devlin, managing director at Clark Schaefer Consulting's Columbus office, provides advice for employers on remote working environments as more team members have been shifted to home offices—as well as what cybersecurity and privacy measures you should take to keep your data and networks safe.
---
Ep 6: John Lewis, Founding Member, Metz Lewis Brodman Must O'Keefe, Pittsburgh

Attorney John Lewis discusses how the business shutdown caused by the coronavirus pandemic has impacted dealmaking activity — slashing eight active deals down to two — as well as the basic operations of his Pittsburgh-based law firm's business clients.
---
Ep 5: C. Tucker Herndon, Office Managing Partner, Burr & Forman, Nashville

Attorney C. Tucker Herndon, the Nashville office managing partner of law firm Burr & Forman, discusses how the coronavirus pandemic has impacted the M&A space, including deal flow and access to capital, as well as its overall impact on businesses. 
---
Ep 4: Bo Butters, Principal, CliftonLarsonAllen, St. Louis

Bo Butters, a principal in the St. Louis office of CliftonLarsonAllen, talks about the impact of the coronavirus pandemic on M&A activity, as well as critical day-to-day business necessities like managing cash flow and forecasting revenue and expenses. 
---
Ep 3: Greg Achten, UBS, Chicago, and James Jack, UBS, New York


The coronavirus pandemic has roiled stock markets and private company valuations. Two senior leaders from UBS — Greg Achten, Managing Director and head of the Chicago market, and James Jack, Executive Director and head of the Business Owners Client Segment, talk about what business owners and investors should be doing to protect their wealth in the short term and over the long road ahead.

---
Ep 2: David Sowerby, Managing Director of Ancora, Detroit

David Sowerby, portfolio manager and managing director of Ancora, discusses how the coronavirus has impacted public and private financial markets. He assesses the impact on M&A valuations, as well as the opportunities created by the crisis. A veteran of eight previous bear markets, David also shares his insights into how to "navigate the noise" when it comes to managing investments in a volatile market.
---
Ep 1: Jon Pinney, Managing Partner of KJK, Cleveland

Attorney Jon Pinney, managing partner of Cleveland law firm KJK, discusses the impact of the coronavirus pandemic on M&A deal terms and multiples, how diligence will be changed going forward, and why lawyers have been taking crash courses on force majeure and other rarely used legal doctrines.
---