The Smart Business Dealmakers Dealmaker of the Year awards recognize exceptional individuals who are shaping the landscape of business and innovation in Greater Chicago.
The 2023 class of winners — who will be recognized October 5 at the Smart Businesss Dealmakers Conference — span a range of industries.
They recipients are:
Dr. Lyle Berkowitz
CEO, KeyCare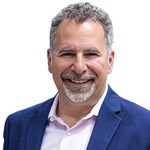 Dr. Lyle Berkowitz, MD, is the visionary CEO behind KeyCare, the nation's pioneering virtual care company reshaping healthcare accessibility. With a recent successful Series A funding round, KeyCare now boasts over $30 million in total funding. Notably, investors such as 8VC, LRVHealth, Bold Capital, Ziegler, and three healthcare systems have rallied behind KeyCare's mission to revolutionize patient access, enhance provider capacity, and streamline healthcare delivery. Join us on a journey to discover how KeyCare is spearheading the telehealth revolution and bridging the gap in our nation's health systems.
Caralynn Nowinski Collens
CEO, Dimension Inx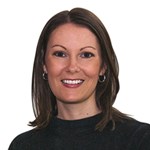 Caralynn Nowinski Collens is at the forefront of groundbreaking innovation in the field of biomaterials. Dimension Inx is revolutionizing organ and tissue regeneration with its cutting-edge biomaterials platform. Recently, the company secured $15 million in a Series A. Prime Movers Lab spearheaded this investment, alongside loyal backers KdT Ventures and Revolution's Rise of the Rest Seed Fund. Welcoming new partners such as Solas BioVentures, Portal Innovation Ventures, and Alumni Ventures, Dimension Inx is poised to accelerate the development of functional organ regeneration therapies and expand its manufacturing capabilities.
Craig Rupp
CEO. Sabanto, Inc.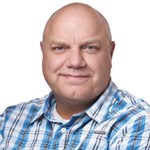 Rupp pioneering a revolution in agriculture through the development of innovative farming-as-a-service technology. Sabanto's cutting-edge autonomous equipment is reshaping row-crop operations. Recently, the company achieved a remarkable milestone by closing an oversubscribed $17 million Series A. Leading the charge was Fulcrum Global Capital, a renowned agtech venture firm, with strong backing from industry heavyweights such as DCVC Bio, Hico Capital, Yara Growth Ventures, Cavallo Ventures, Johnsonville Ventures, and Trimble Ventures. Under Rupp's leadership, Sabanto, Inc. is driving the future of sustainable and efficient farming practices.
Ryan Walsh
CEO, Valqari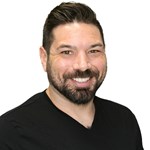 Walsh is the visionary of Valqari, a company revolutionizing the world of drone delivery with AI-powered technology. Valqari leads the charge in safe, secure, and convenient drone delivery solutions, offering a fully automated end-to-end system. With recent strategic acquisitions expanding their global footprint, Valqari's commitment to transforming the drone delivery landscape is unwavering. The post-transaction value of these acquisitions stands impressively at $54.2 million, cementing Valqari's status as an industry leader. Join us as we explore how Ryan and Valqari are shaping the future of efficient and secure drone deliveries on a global scale.
Ed Campbell
President and CEO, Rose Paving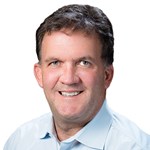 Rose Paving, a leading provider of comprehensive parking lot maintenance and rehabilitation solutions for commercial clients, recently underwent a significant transformation as Tenex Capital Management made an undisclosed investment. With Tenex Capital Management's strategic support, Ed Campbell remains an equity owner and is spearheading the company's growth trajectory. Notably, Rose Paving has already announced two acquisitions with more in the pipeline, showcasing their commitment to expanding their footprint and delivering top-notch solutions to their clients. Join us as we delve into the exciting developments and future prospects under Campbell's leadership.
Daniel Miller
President, A1 Garage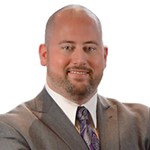 A1 Garage is a leading provider of garage door repair and installation services. In December 2022, A1 Garage embarked on an exciting journey by partnering with Cortec Group. Over the past year, the company has also acquired eight additional garage door companies, fueling their rapid expansion. A1 Garage's remarkable growth has seen them exceed 650 employees and achieve over $200 million in revenue in 2023. Operating from an impressive 30 locations across the nation, A1 Garage is a testament to Daniel Miller's leadership and the company's commitment to excellence in the garage door industry.
Christian Streu
Partner & CFO, The Partner Companies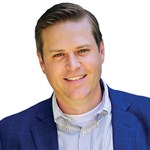 The Partner Companies is a global diversified manufacturing company's investment platform. TPC houses 10 operating companies that specialize in creating mission-critical solutions for a wide range of industries, including aerospace, defense, medical, clean energy, and enterprise electronics/technology. In October 2022, TPC made a strategic move by acquiring UPG Company, a top-tier designer, manufacturer, and assembler of highly engineered components for various critical sectors. Additionally, in the same year, TPC expanded its capabilities with the acquisition of Pinnacle Precision, a leading provider of precision metal fabrication and advanced assembly solutions. Streu's leadership at TPC is driving innovation and growth in these vital industries.