As the unprecedented shutdown of American business continues, Smart Business magazine sat down with three top local dealmakers to discuss how the coronavirus pandemic has impacted their clients and their dealmaking activity.
Joining the conversation were David Dunstan, managing director of Citizens Capital Markets; Jayne E. Juvan, a partner at Tucker Ellis and chair of the law firm's M&A and securities and capital markets practice groups; and Stewart Kohl, co-CEO of PE firm The Riverside Company.
You can read the full conversation in next month's Smart Business, but Dealamkers wanted to give you a sneak peak at some of what they had to say.
Stewart Kohl on activity levels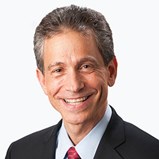 The first quarter is the quietest quarter for M&A naturally, and actually I've seen M&A was down more than maybe expected. Some of that is probably influenced at the end of the quarter from the virus, but it's just always the quietest quarter.
Right now what we're hearing is very little. The virus is consuming all the oxygen. I know in my life I have never seen weeks in a row where the sole topic of discussion is the virus.
There is some activity out there. There are deals that were progressed very far, including some that we closed this week, that could get to the finish line. There were some deals that were in process where for a variety of reasons the sellers and their advisers chose to continue the discussions. Then there are many deals under letter of intent around the country and around the world.
But I would say 90 percent of any new deals have been put on hold, partially because we're all consumed with the virus, partially because there are some structural issues around due diligence, partially because there's a feeling among buyers, sellers and their advisers that water may be finding a new level in terms of valuations. And right now, the water level would be splashing up and down too much to really figure out what the right level is.
Jayne E. Juvan on basic hurdles to closing deals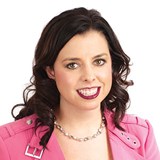 Being able to get the attention of executives right now is a hard thing to do. We have one deal for example in the pipeline that I'm confident will close. It's a two-step transaction. So there was a signing, the documents have been signed, and then it'll close subsequently. But the executives who are working on the team are part of their companies' coronavirus crisis response group, and so they are triaging and they're dealing with everything from "Can I stay open? Do we have to shut down? Are we working remotely?" to "I have a key employee who was just diagnosed who's not even available to help us do the deal." So those are some of the types of issues that we ourselves are confronting.
David Dunstan on what sectors remain strong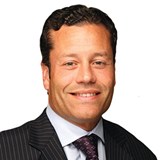 We think there are unique sectors where M&A will continue and valuations will be somewhat consistent with historical levels because of the desire to put money to work. Organizations still have a lot of capital to put to work. But those are going to be few and far between. And so we have a few of those that are still ongoing and those conversations that are still ongoing with both strategic, PE and family office investors. But there's a lot on hold right now.
Until we get more clarity, we're going to be in this unique environment where distressed deals will probably get done because those have to get done. We do have certain sectors — you look at SaaS software, recurring revenue. We're working with some human capital management businesses that have contractual recurring revenue doing very well despite these dynamics. We have some industrial business in essential service areas, they are performing well. But there are a lot of sectors that are massively crippled by this and clearly there's no activity other than distressed opportunities.